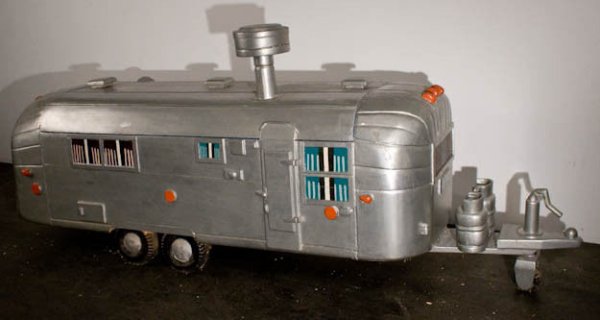 Someone is selling this Airstream coffin on eBay for $4,500. It comes from Ghana where it was made in a workshop in 1995 by Nii Anum, a disciple of Kane Kwei, a carpenter born in the 1920s who made a name for himself making custom fantasy casket in his hometown of Accra.
Kwei first began as a talented young apprentice to a local carpenter named Ata Owoo who also made coffins for tribal chiefs. He was most inspired by a cocoa-pod coffin Owoo made for a cocoa farming chief. When Kane's grandmother died in 1951, he built a an airplane coffin just for her and the locals of Accra loved it so much that Kane Kwei understood that he'd found his true calling.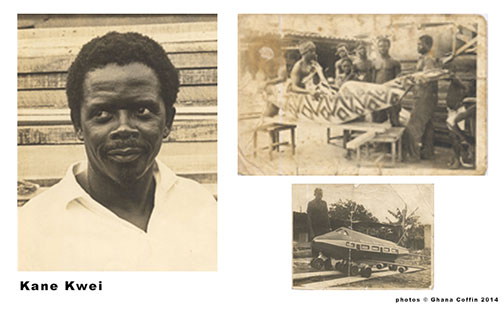 Today, the carpentry workshop named after Kwei is still a flourishing business in Ghana, making wood coffins symbolic of the deceased's occupation or passion: planes for pilots, fish or lobsters for fishermen, cows for cattle owners, lions for hunters, corn cobs for farmers or in this case, Airstreamers for trailer enthusiasts. And it seems, for those who can afford it, there is no request too bizarre…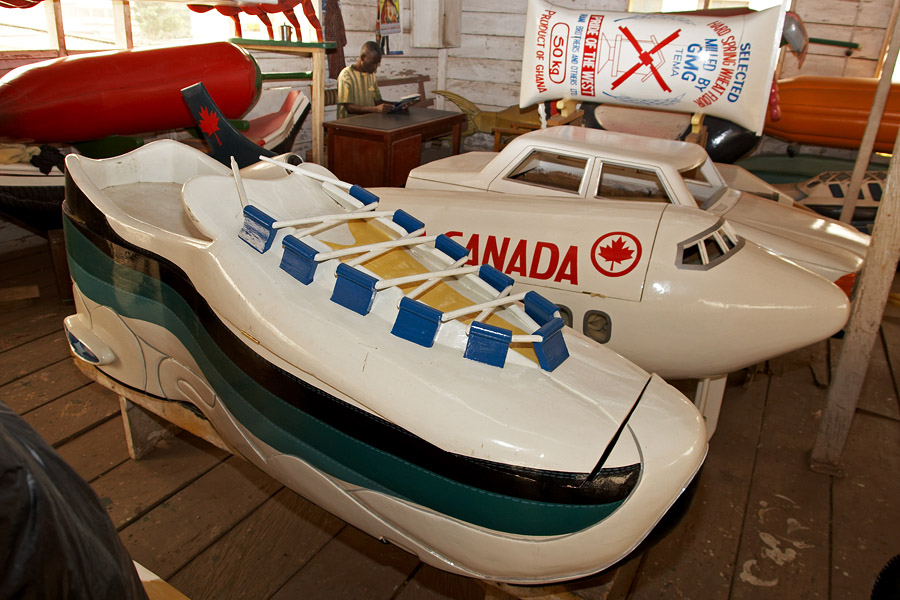 Just picture the reaction of future archeologists who will one day dig up these "ancient" tombs…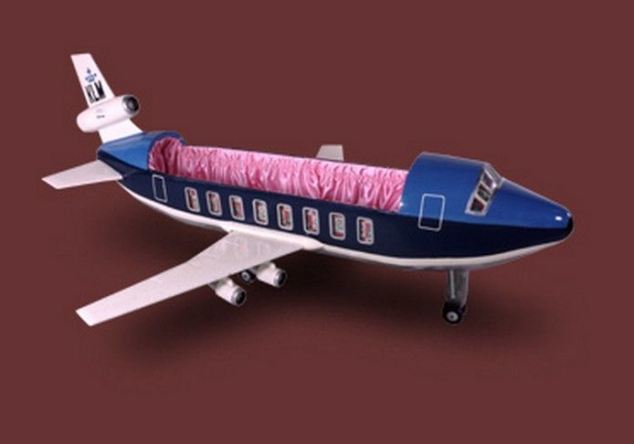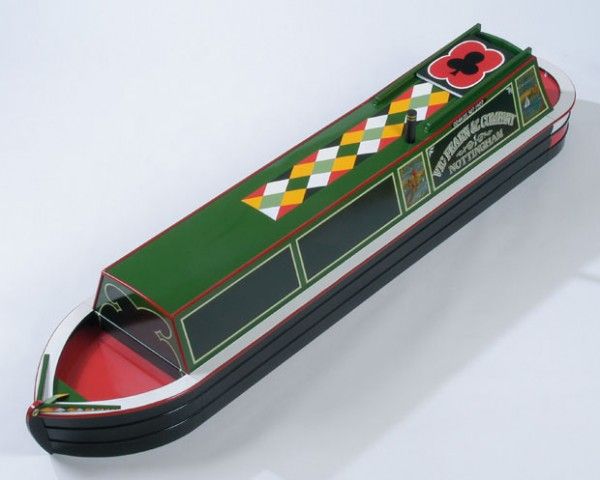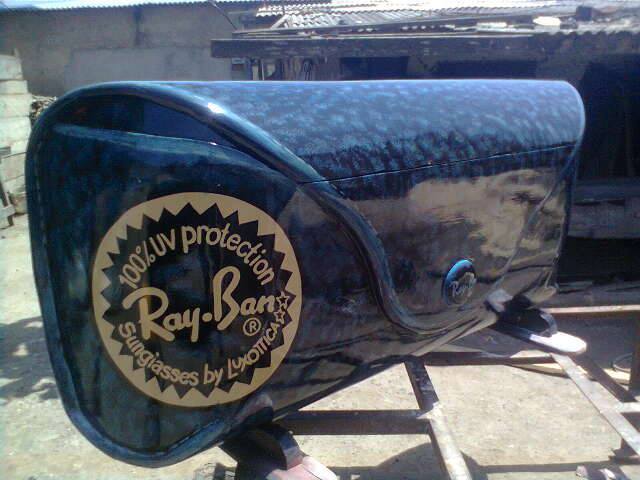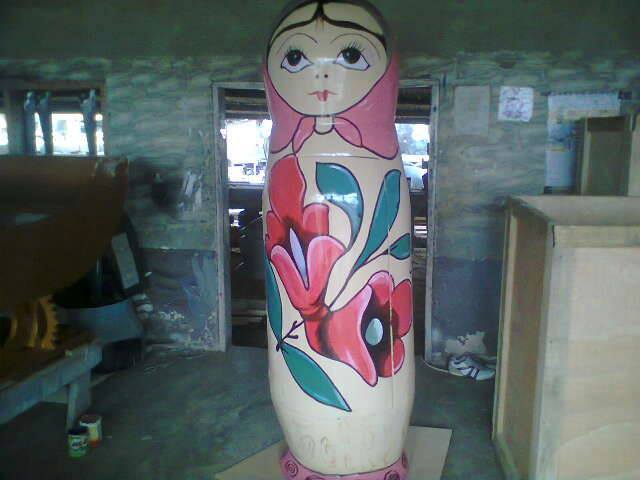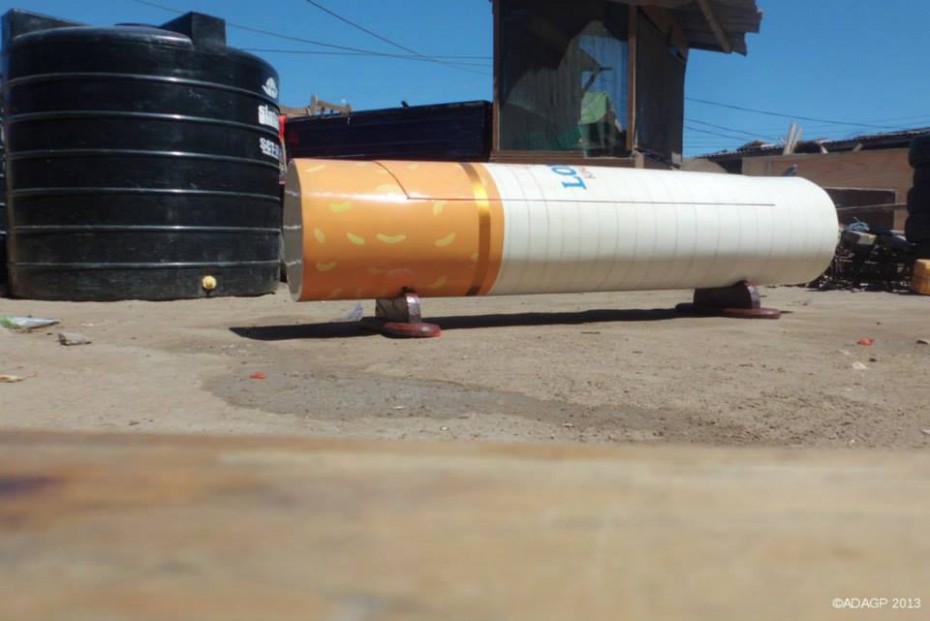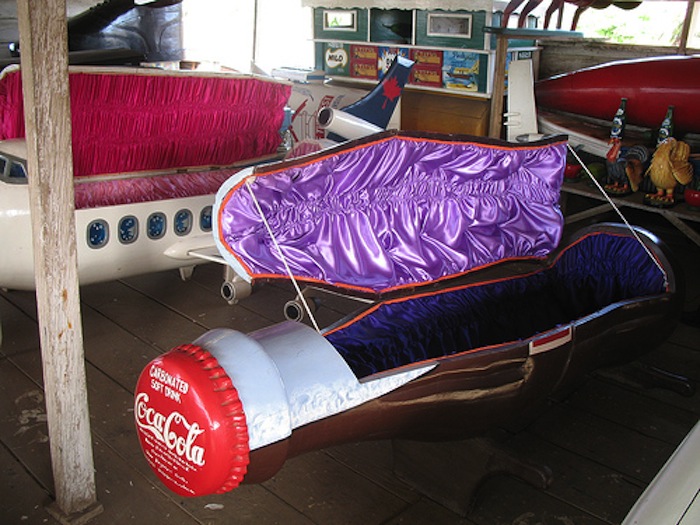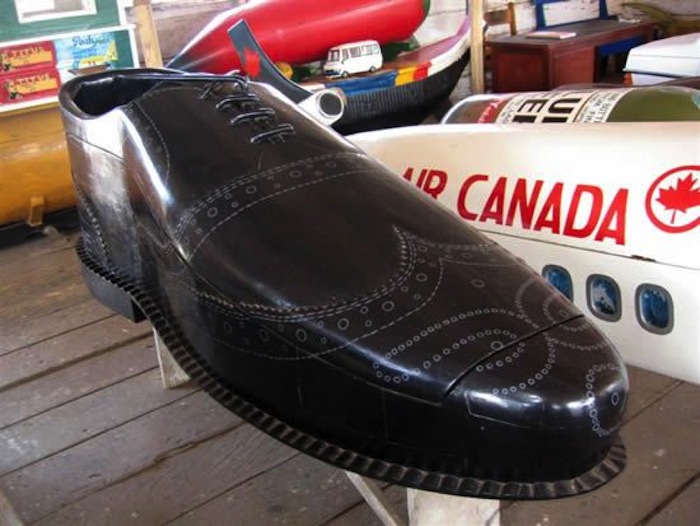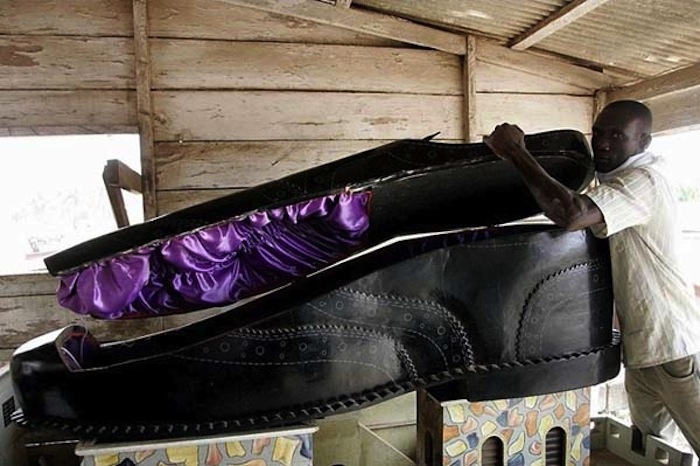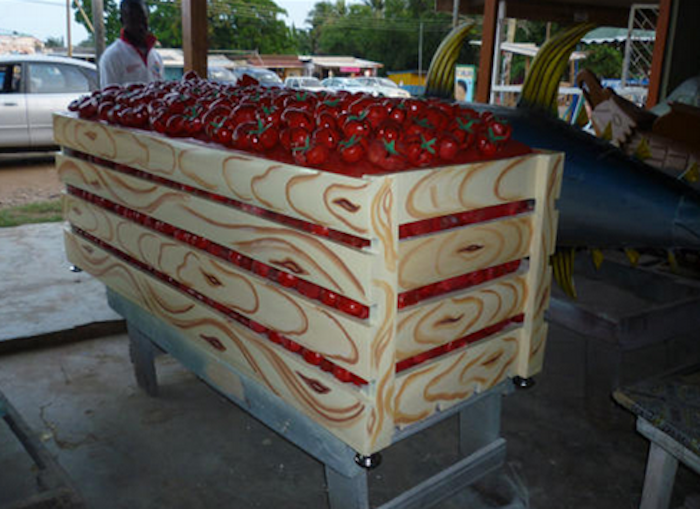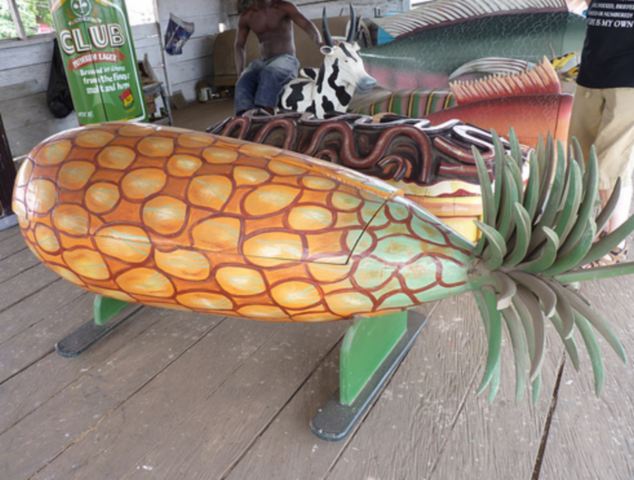 If you're in the belief that you should always go out with a bang, or in this case, inside a mad, comic pop-art casket, perhaps keep the Kane Kwei Carpentry Workshop in your bookmarks. If you're not prematurely planning your funeral however, this would certainly be more interesting than your average art museum.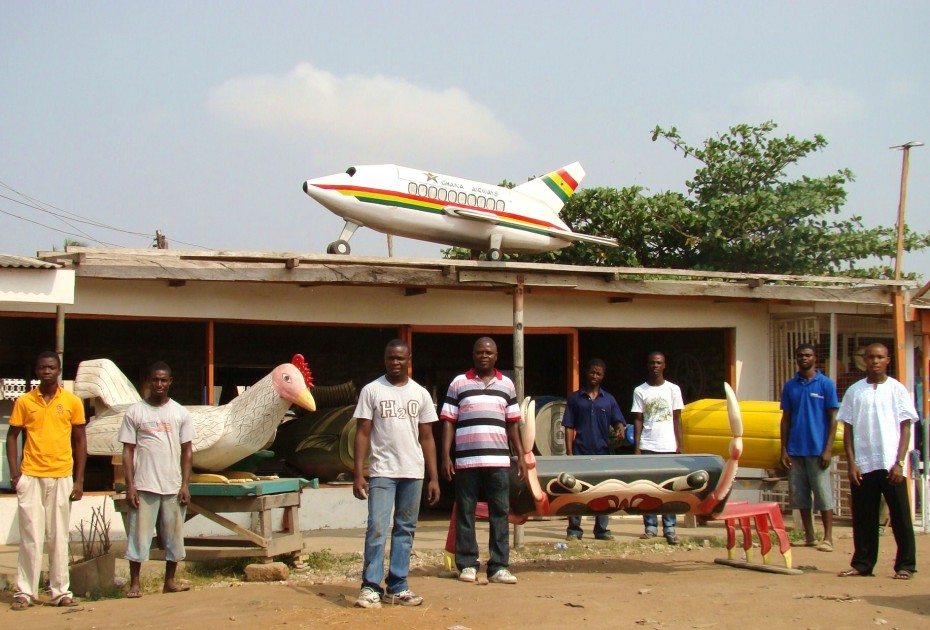 Find more photos on the Facebook page.