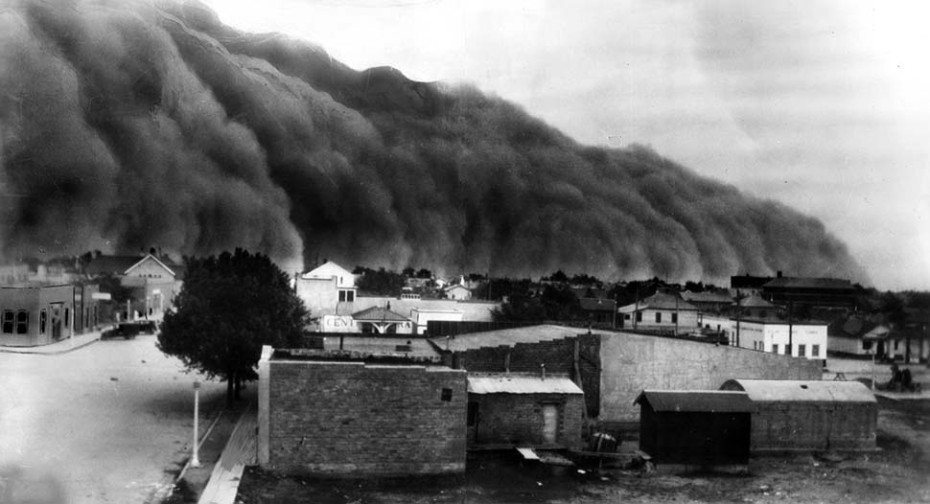 If you saw Christopher Nolan's science fiction epic, Interstellar, you'll recall the first few minutes of the film, set in the year 2067, consists of interviews by survivors of an apocalyptic dust bowl. Although Nolan's film is fictional, those scenes are in fact real interview clips of actual survivors from the Dust Bowl which nearly destroyed the midwestern United States in the 1930s.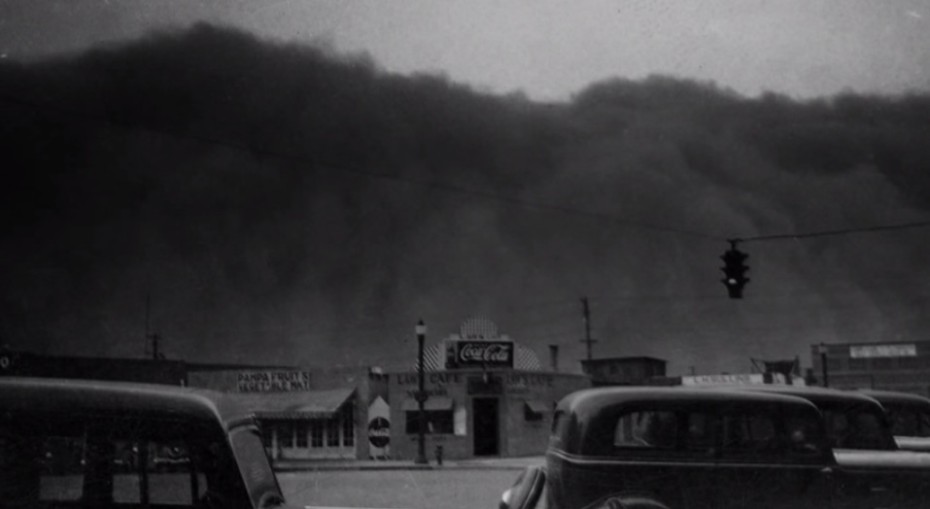 Also known as the "Dirty Thirties", these very non-fictional photographs of ominous black blizzards swallowing up US prairie towns during the Great Depression are probably as close as it gets to seeing what armageddon might one day have in store for us.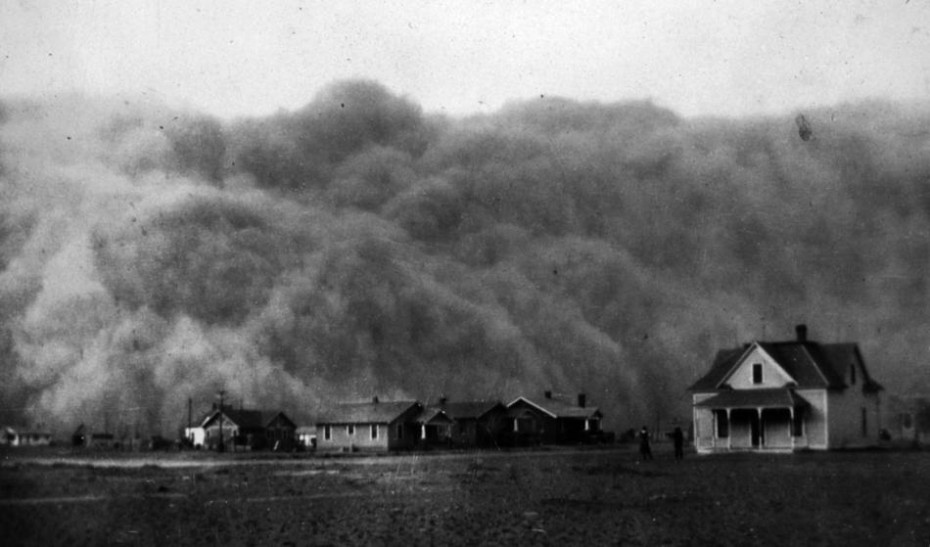 It's no wonder that residents of the Plains believed it was the end of the world. For nearly a decade, relentless dust storms of biblical proportions rolled in like moving mountains 200 miles wide…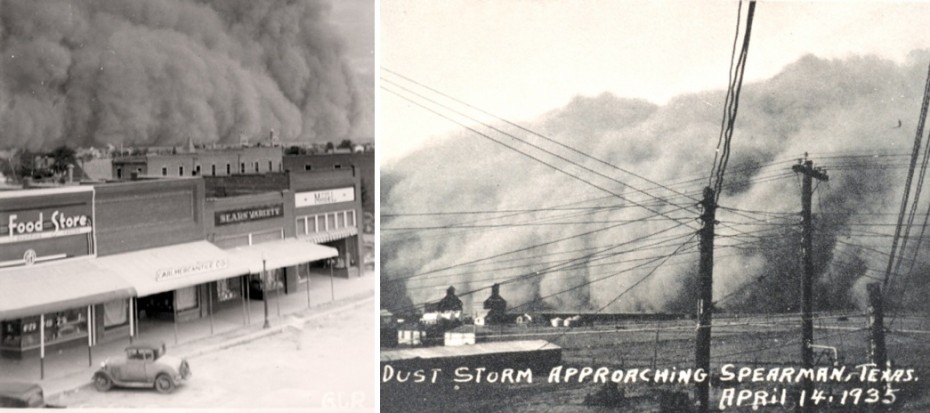 Likened to the stories out of old testament Egypt, the dust storms didn't just kill the cattle and annihilate crops, they brought about plagues of locusts and herds of hungry Jack rabbits scouring the land for food because nature had become so unbalanced.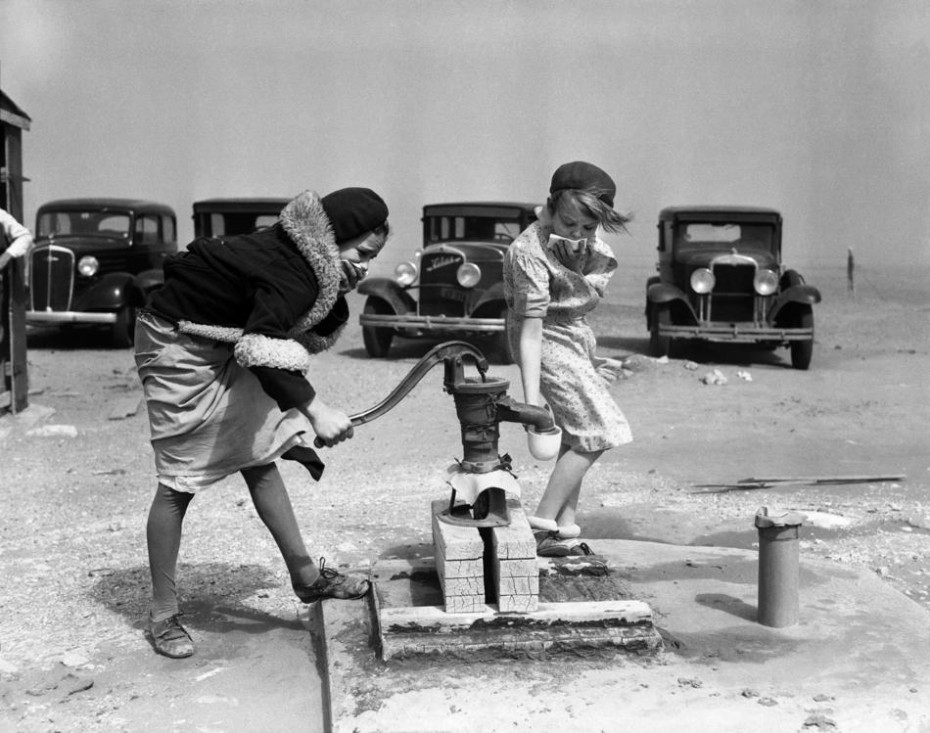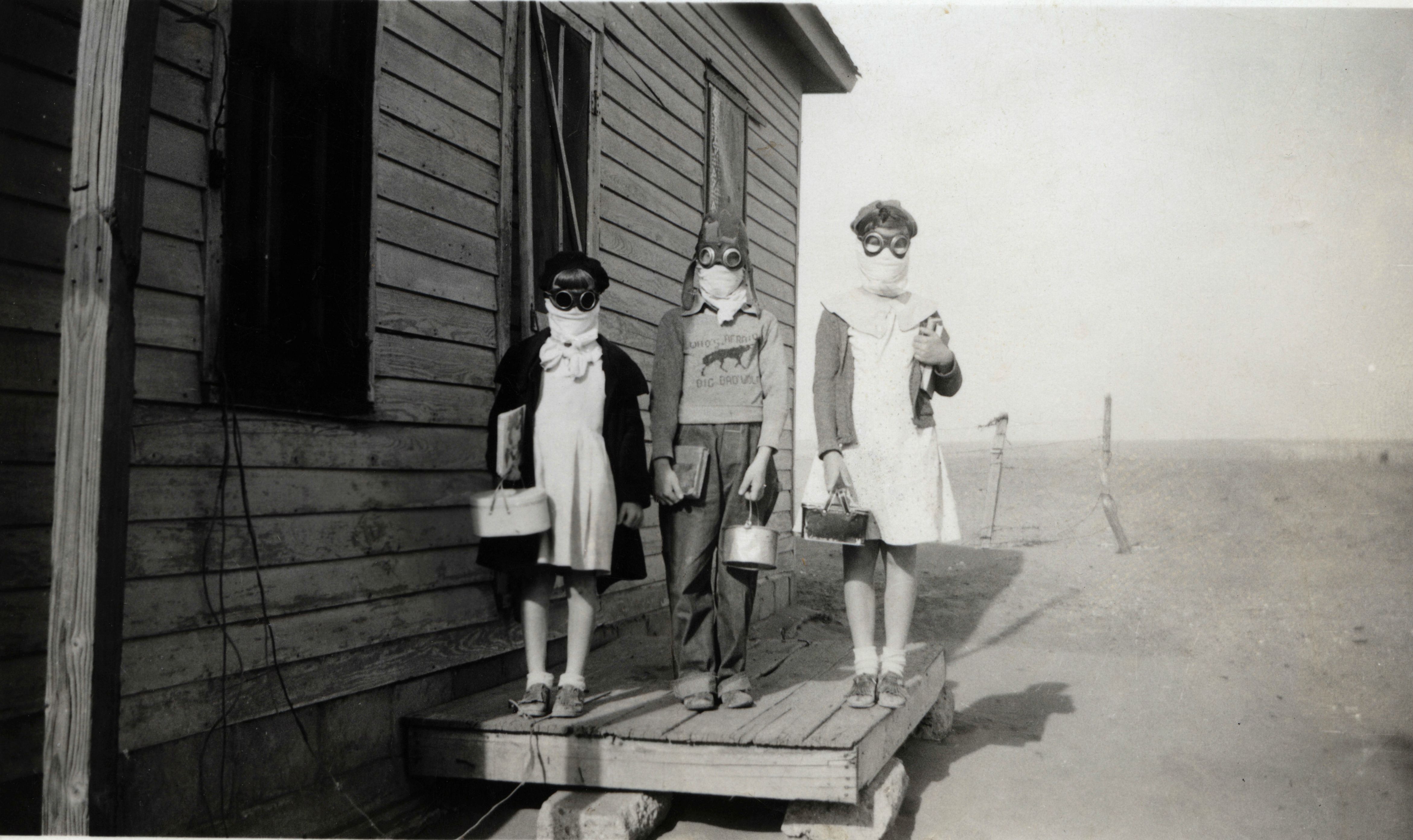 With no escape from the dust, many people fell ill and died of pneumonia or malnutrition, causing an exodus that would be recorded as the largest migration in American history within a short period of time.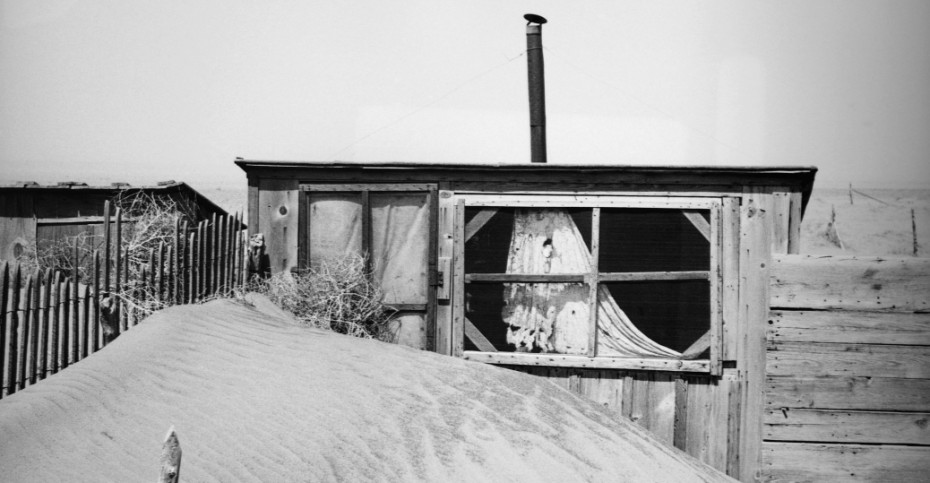 Three and a half million people abandoned their farms in Oklahoma, Arkansas, Missouri, Iowa, Nebraska, Kansas, Texas, Colorado, and New Mexico. But man only had himself to blame for this one.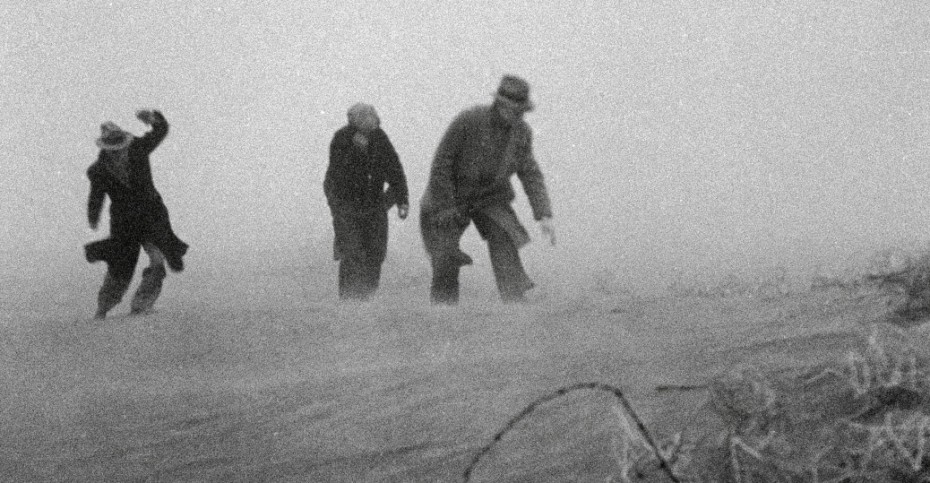 The Dust Bowl was no natural disaster but rather the greatest man-made environmental catastrophe in American history. While a severe drought and unusually warm temperatures did indeed set the scene for hardship, human nature's desire to make a quick buck combined with poor farming practices set the scene for hell on earth.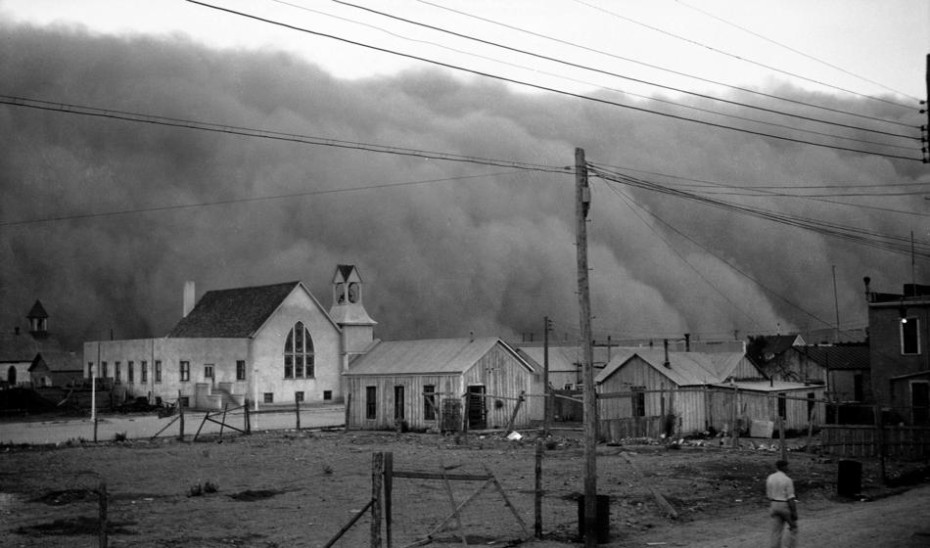 With the Great Depression underway and wheat prices collapsing, rather than follow the government's urging to cut back on production, desperate farmers harvested even more wheat in an effort to make up for their losses. Fields were left exposed and vulnerable to a drought, which hit in 1932.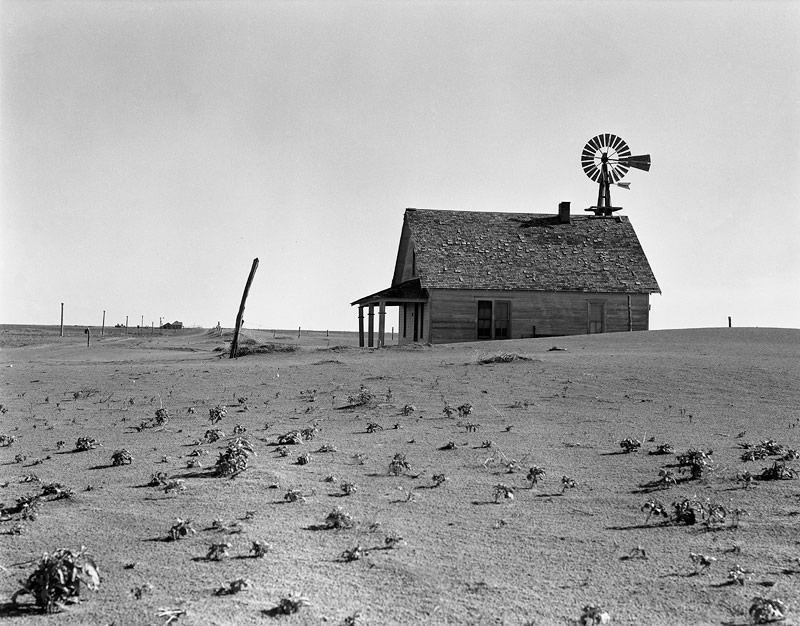 Unanchored soil turned to dust and when winds began picking up, a failure to apply dryland farming methods triggered severe consequences. What should have been a few tough seasons of farming turned into a devastating "ten year apocalypse".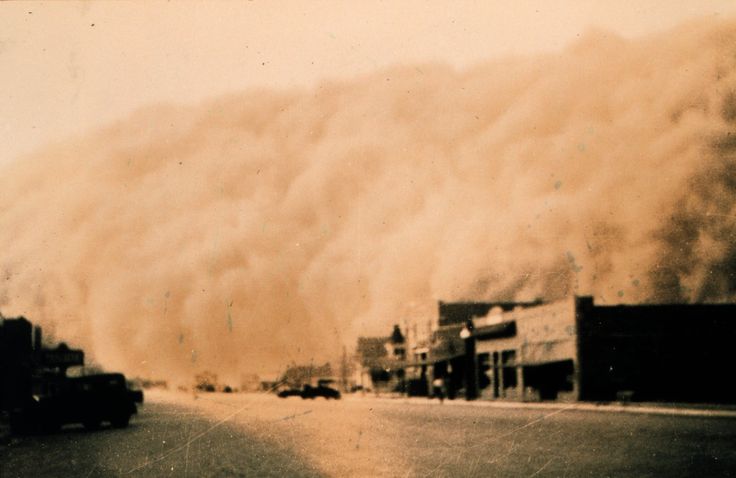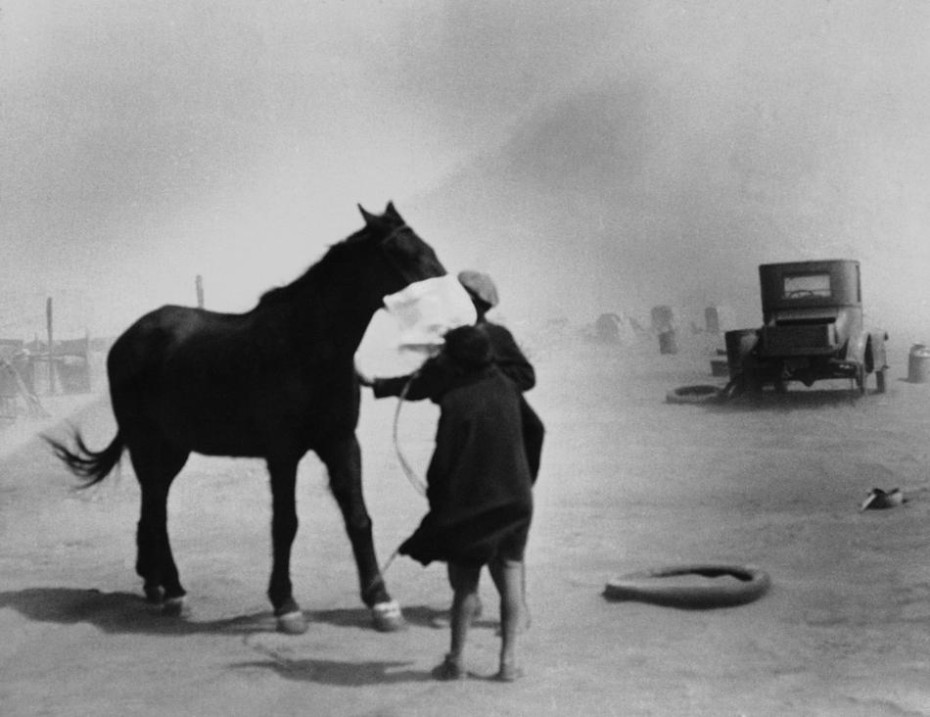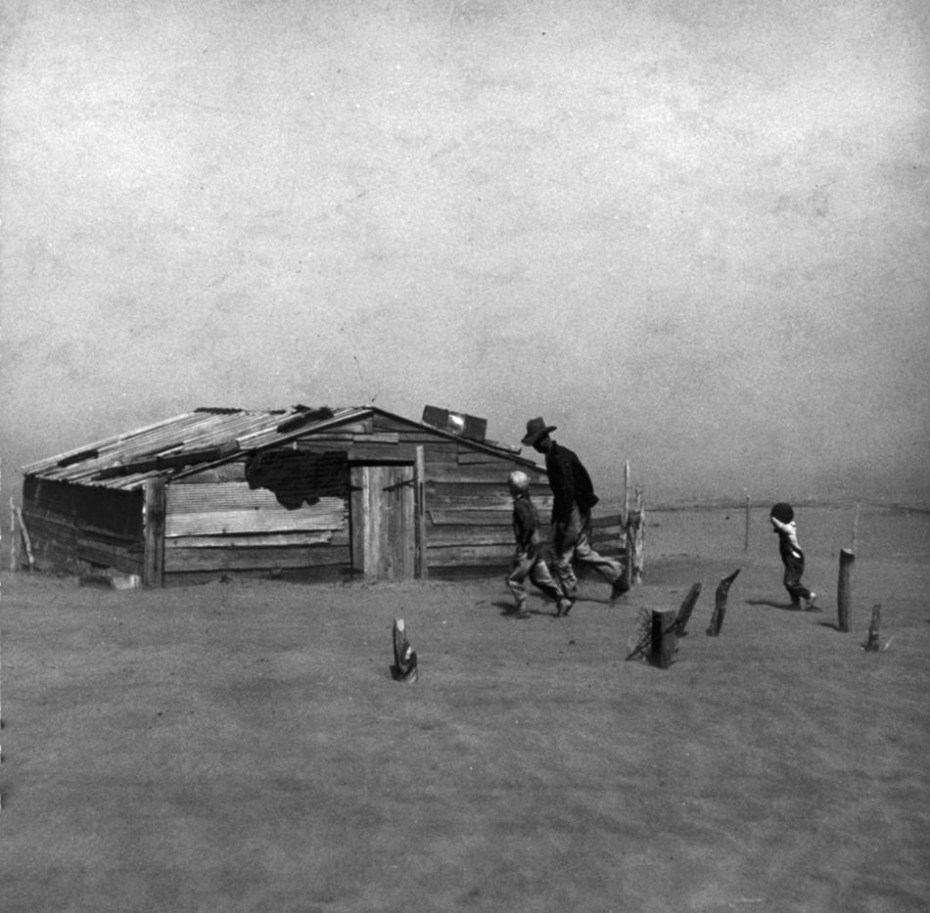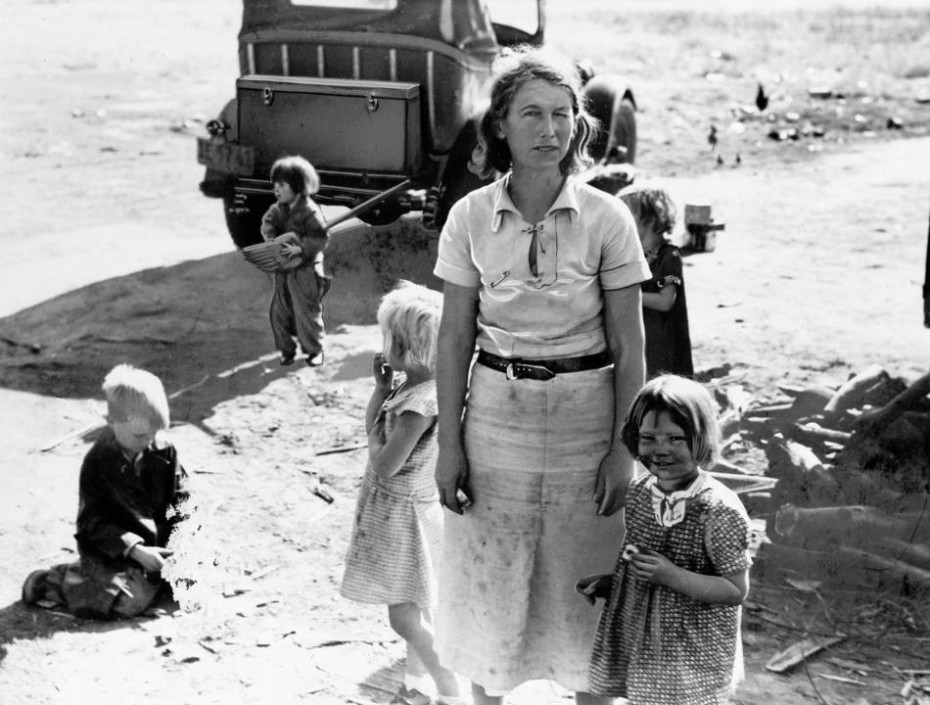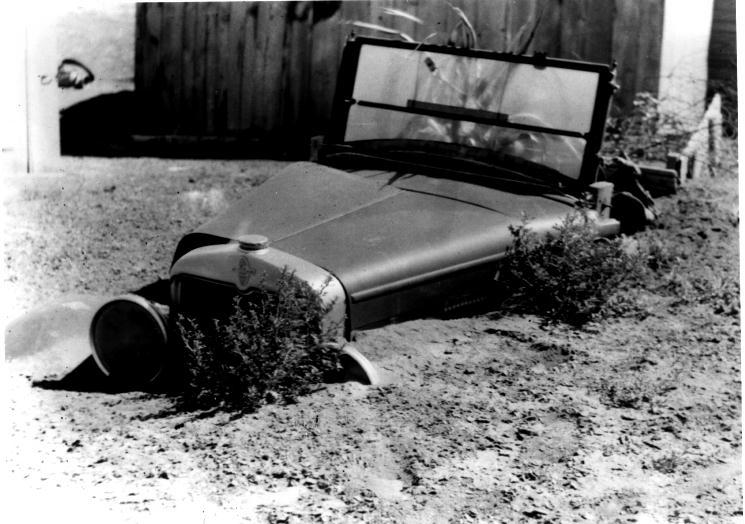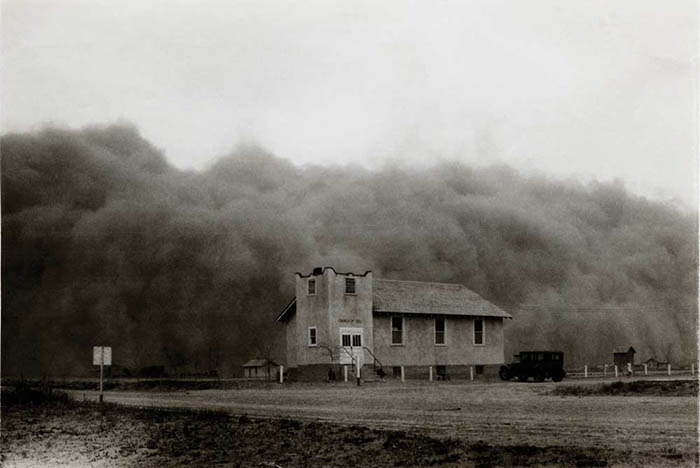 So the next time you hear someone making fun of a science fiction movie's "implausible" apocalyptic plot line (such as this honest trailer spoof of "Interstellar" at the 0:28 mark), perhaps you might drop this little piece of history into the conversation…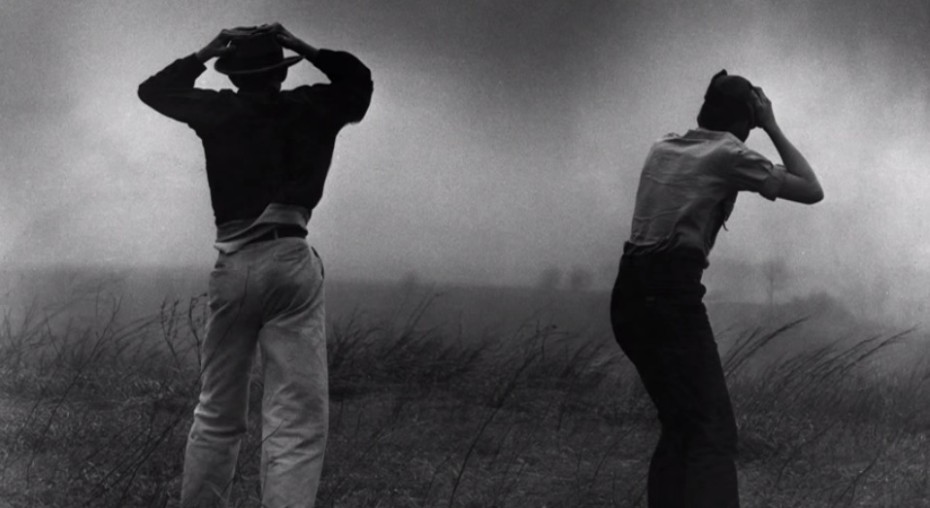 Go deeper into the dust bowl with the 2012 documentary by Ken Burns, who lent his interview footage of real survivors to the opening scenes of Interstellar.
Get the documentary "Dust Bowl" here.
Archive photography via The Library of Congress and The Denver Post