1. Iran in the 1970s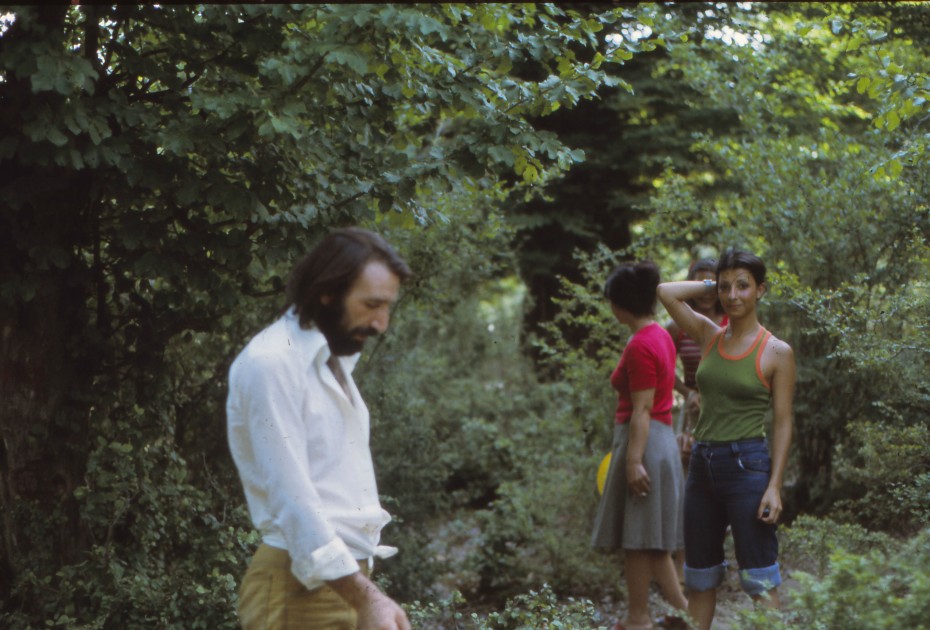 "Back in the 70s, people in Iran looked like this. Also, the man in the picture is my father", submitted by a user on Reddit.
2. A Miniature version of Hell, discovered by demolition workers in Paris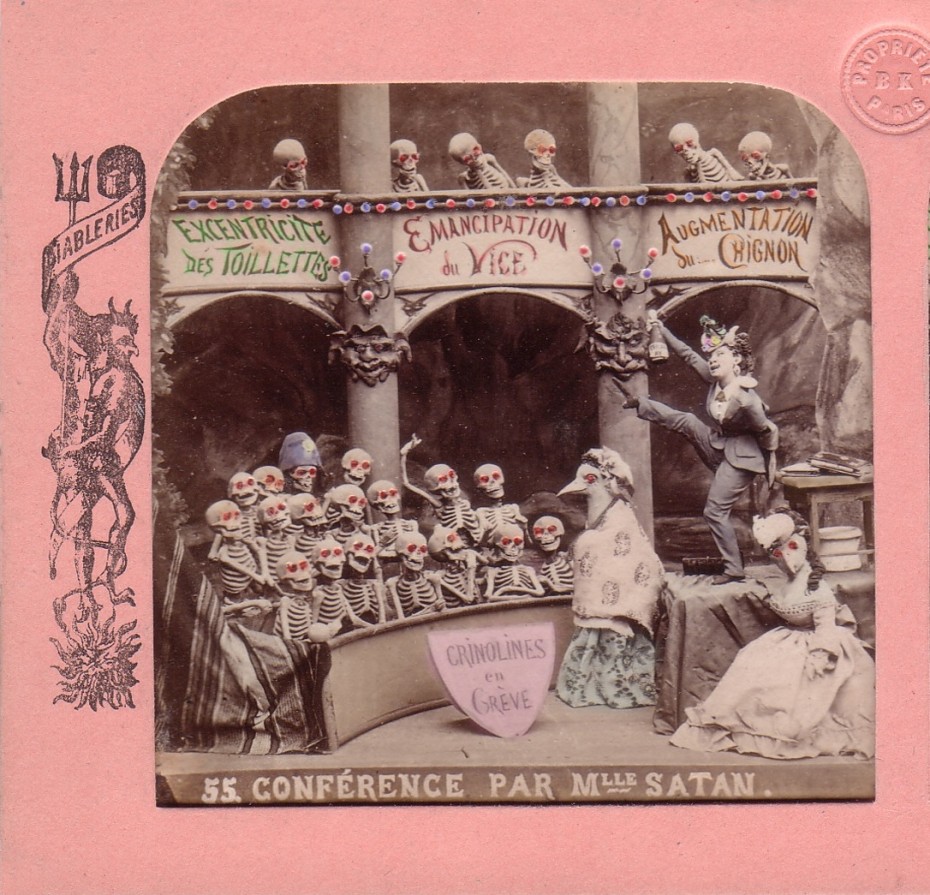 A crew of demolition workers in Paris discovered a mysterious wooden box hidden in the ruins of a condemned building. The box, which had been wrapped with old military belts, was found to contain a collection of photographs depicting a hedonistic world filled with drunken devils, sinister skeletons and scantily clad women.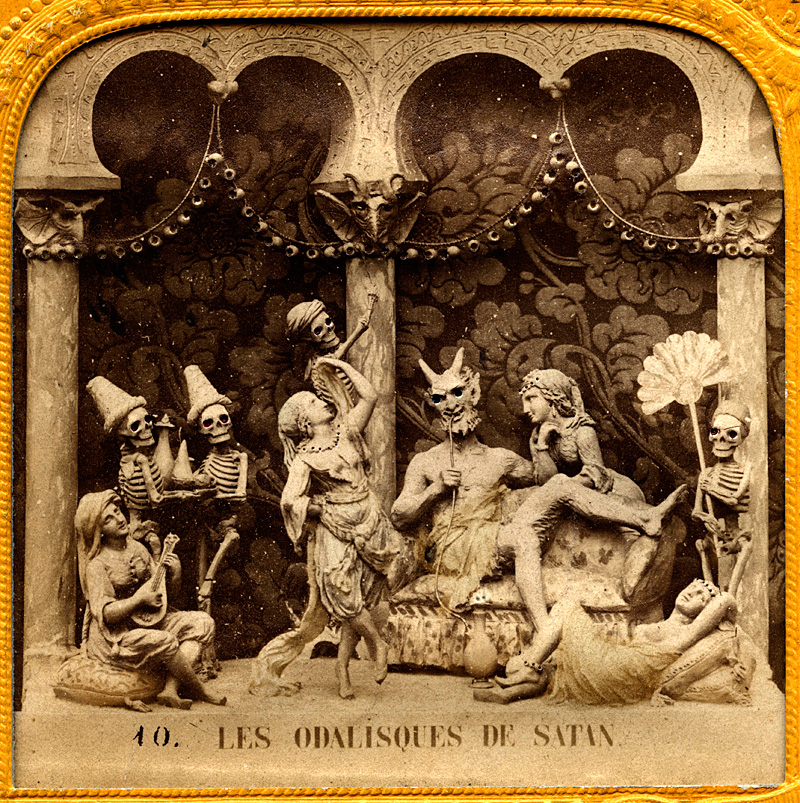 An anonymous note found buried among the glass images added:
"This is the work of my life, it is thus that I dreamed of Hell. If my visions are true, then the wicked may rest assured, the afterlife will be sweet for them to bear."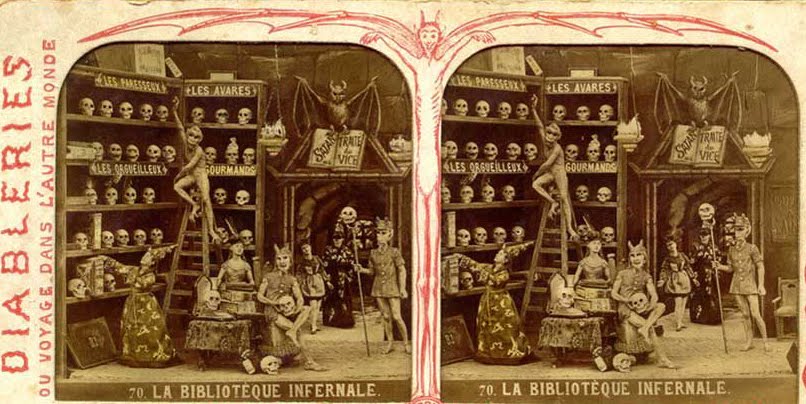 What the demolition workers discovered that day was a series of photographs known as Les Diableries, The Diabolical. Each scene in the series was composed of an elaborate diorama sculpted out of plaster and clay and embellished with miniature props. Created in Paris during the 1860s, the series was printed in the form of stereoscopic transparencies which, when viewed with special lenses, produced a mesmerizing 3D effect.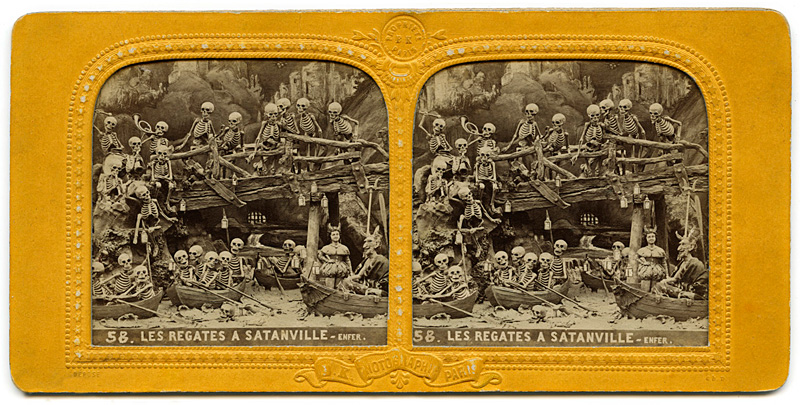 They were re-published in 1978, Diableries: La Vie Quotidienne Chez Satan More on Disinformation.
3. Miniature Book Paintings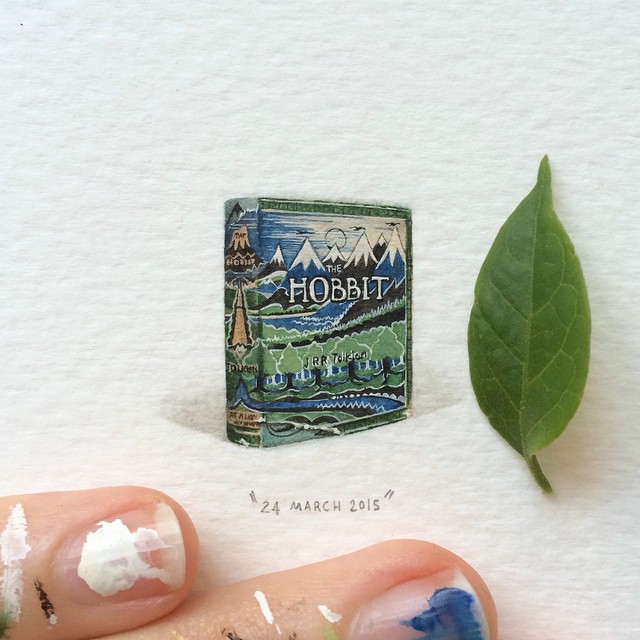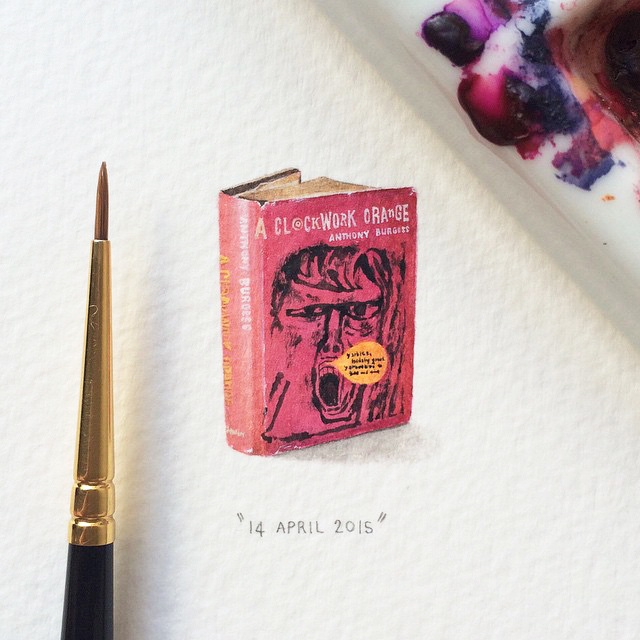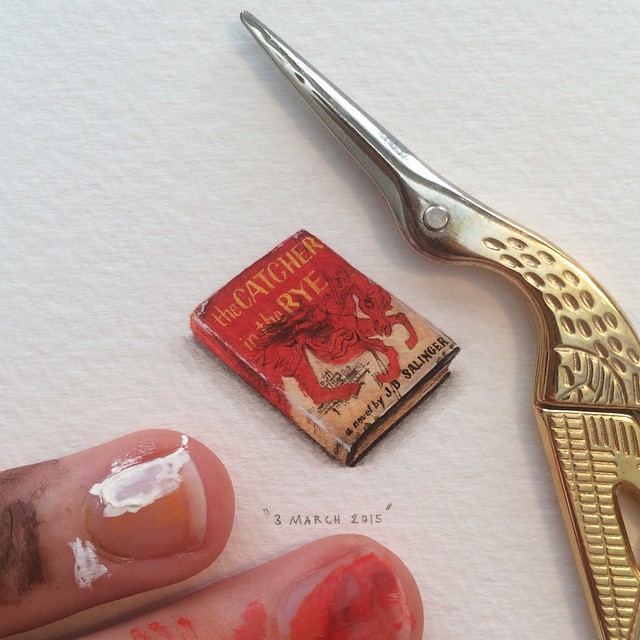 Lorraine Loots makes paintings for ants. Her instagram is here.
4. How to make an old beaten-up book look as good as new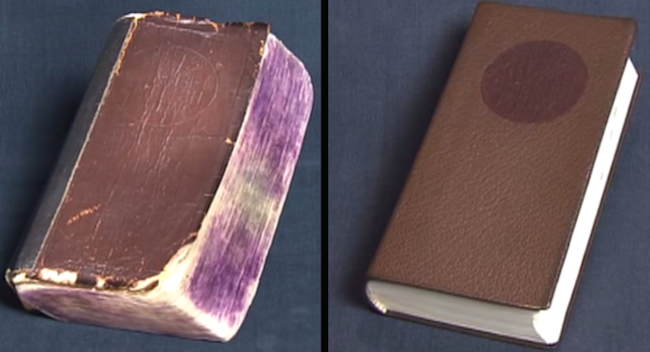 The same book, pictured before & after. Find out how Japanese craftsmen do it, found on RocketNews.
5. Documenting China's Nail Houses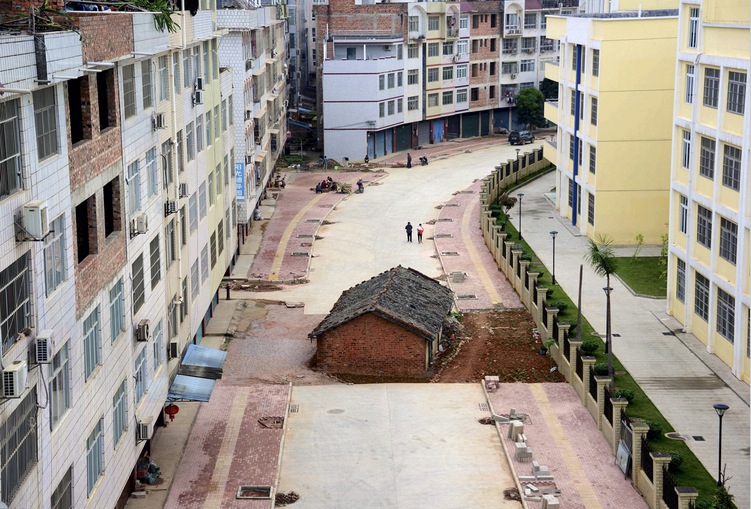 A "nail house," the last building in the area, sits in the middle of a road under construction in Nanning, Guangxi Zhuang Autonomous Region, China, on April 10, 2015. According to local media, the owner of the house didn't reach an agreement with the local authority about compensation of the demolition.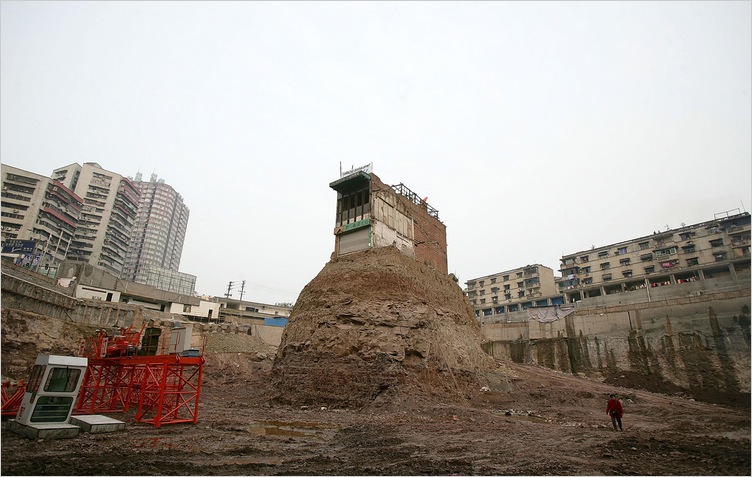 A building sits on an island of land amid construction all around on March 21, 2007, in Chongqing, China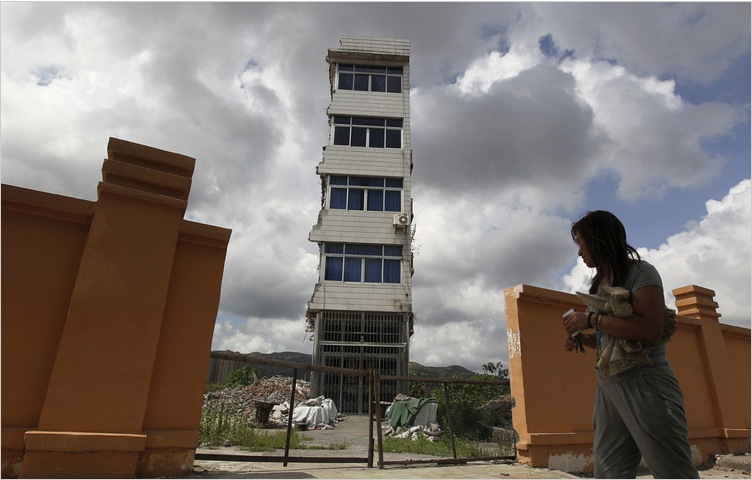 Zheng Meiju walks towards her partially demolished nail house in Rui'an, Zhejiang province, on July 17, 2013. Zhang, the owner of the house, refused to move due to dissatisfaction of the compensation since the demolition project began, making way for a new business plaza. She had been living in the house for nearly a year, even though the water and electricity supply were cut in early 2013, local media reported.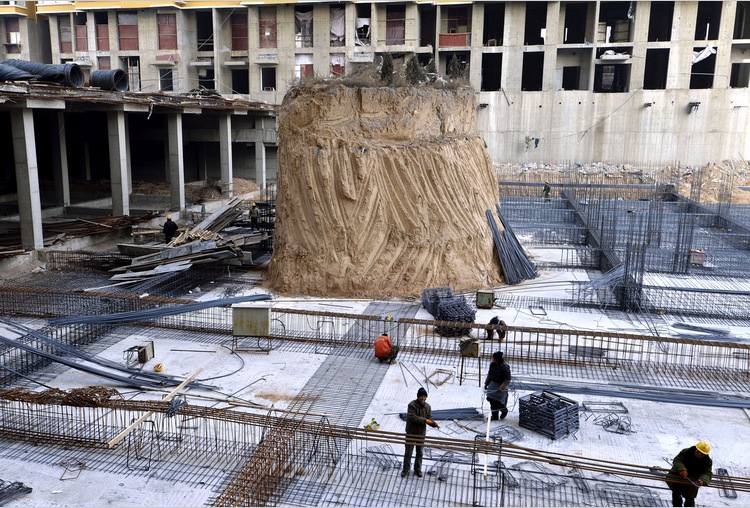 Chinese workers build around a "nail grave" mound 10 meters high, at a construction site in a village in Taiyuan, China, on December 6, 2012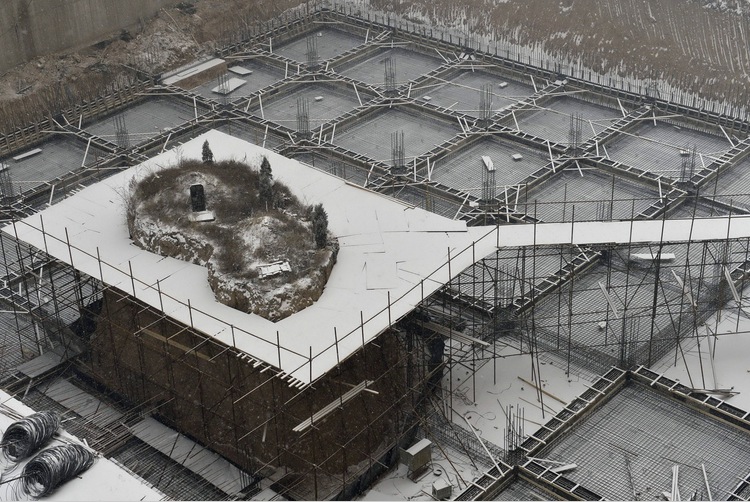 A platform has been built to allow a family tomb to be relocated, in Taiyuan, China, on December 13, 2012, after the owner of this "nail grave" reached an agreement with the construction consortium and would receive 800 yuan ($128) in compensation.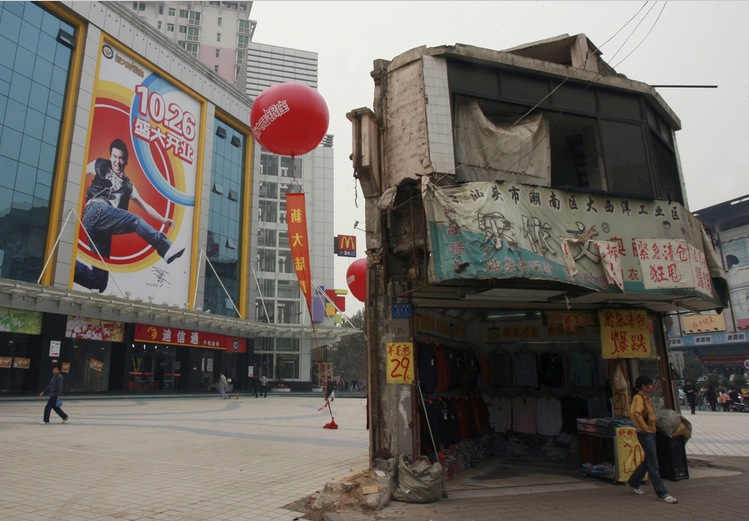 A small nail house stands on the square in front of a shopping mall in Changsha, central China's Hunan province, on November 13, 2007.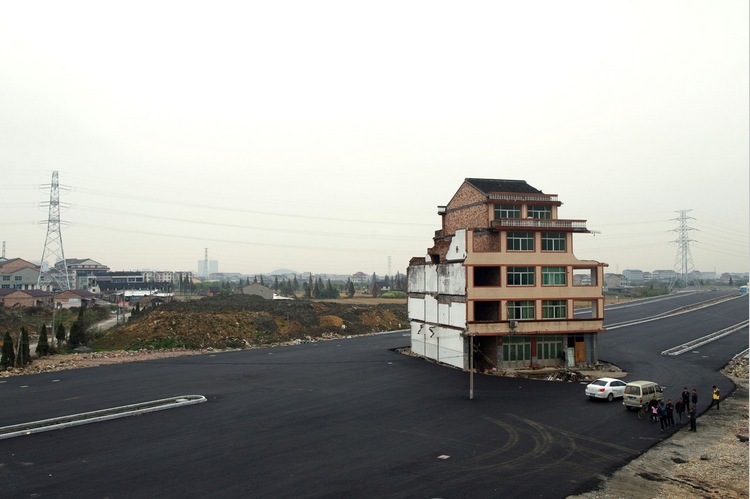 A half-demolished apartment building stands in the middle of a newly built road thanks to a Chinese couple, a duck farmer Luo Baogen and his wife, that refused to move. Luo Baogen, 67, and his 65-year-old wife waged a four-year battle to receive more compensation than was offered by the local government of Daxi.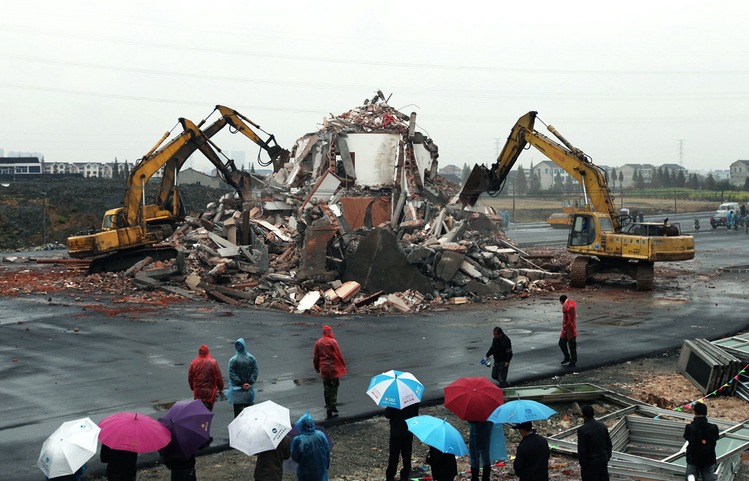 Demolished in 2012, Luo Baogen and his wife, agreed to accept compensation of $40,000.
More fascinating "Nail Houses" in the full photo story found on The Atlantic.
6. English 18th Century Single-File Pavements (to Prevent Lovers from Walking Side-by-side)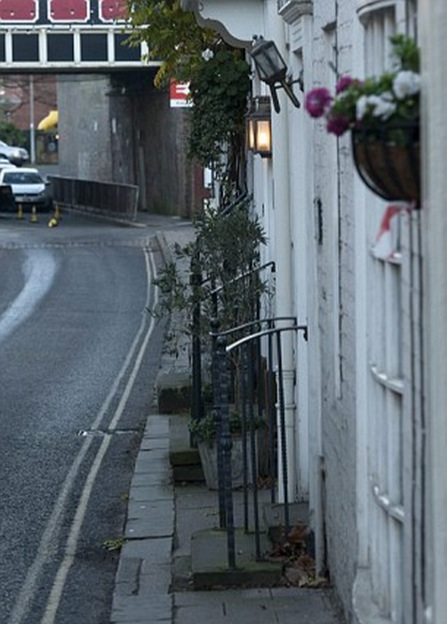 In the late 18th century Lady Jane Stanley of Knutsford in Cheshire, England, ordered that every pavement in the town narrowed to prevent lovers from walking side-by-side and arm-in-arm. An elderly spinster at the time (she suggested her own epitaph: 'A maid I lived and a maid I died; I never was asked and never denied"), one can surmise she was perhaps a little bitter and twisted at having no one to walk with herself, however, an historian of Knutsford suggests she merely 'had very strict notions of propriety and of the courtesies of life, and would not have them infringed'.
If that is true, however, it did not stop her parading about town,' usually in a sedan chair, 'with her gold-knobbed cane which she used to reprimand those who impeded her progress,' including one occasion when a poor soul got in her way and she gave him a firm whack while telling him ''Take that fellow!'.
Found on the Oddment Emporium.
7. What you could do with an Unused Attic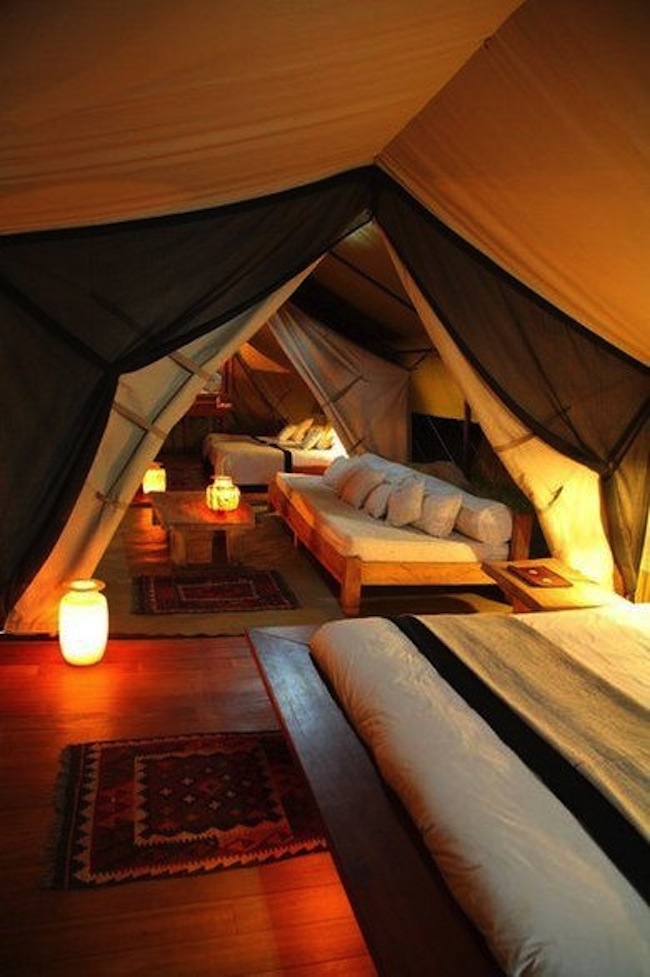 "10 Attics That Prove You Are Wasting An Entire Room In Your Home", found on Huffington Post.
8. This Viewpoint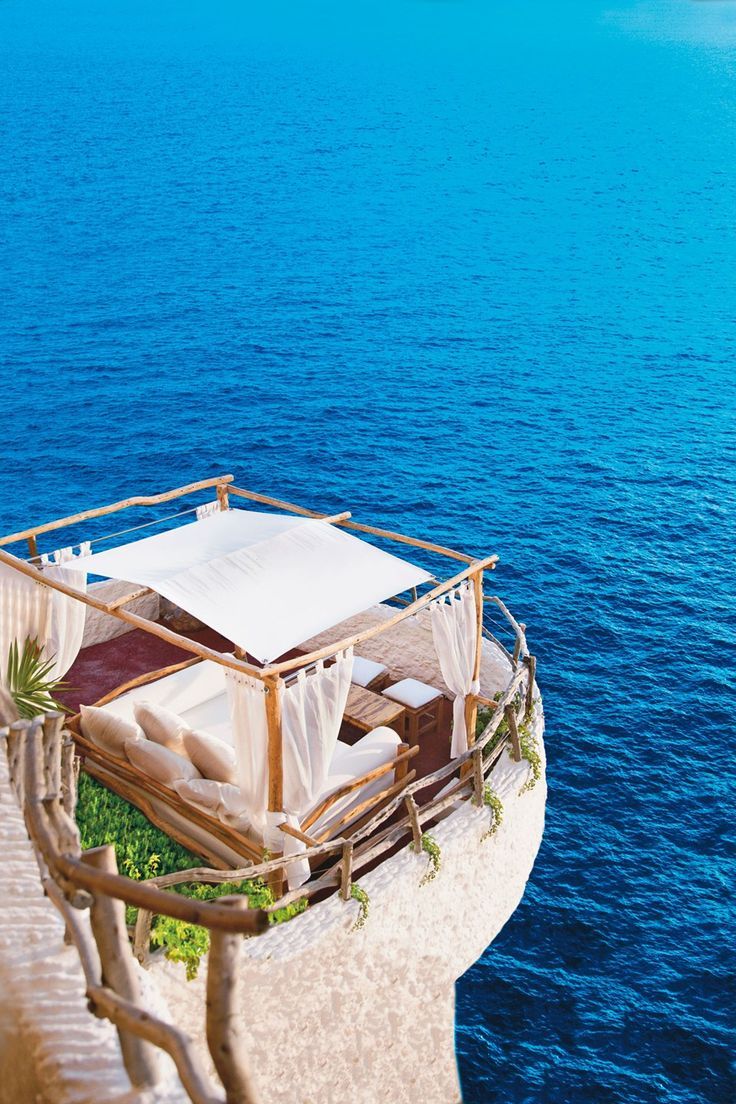 Famous on Pinterest, never credited with the location, but it's Cova d'en Xoroi in Menorca, Spain.
9. This series of pools by US based artist Kristen Martincic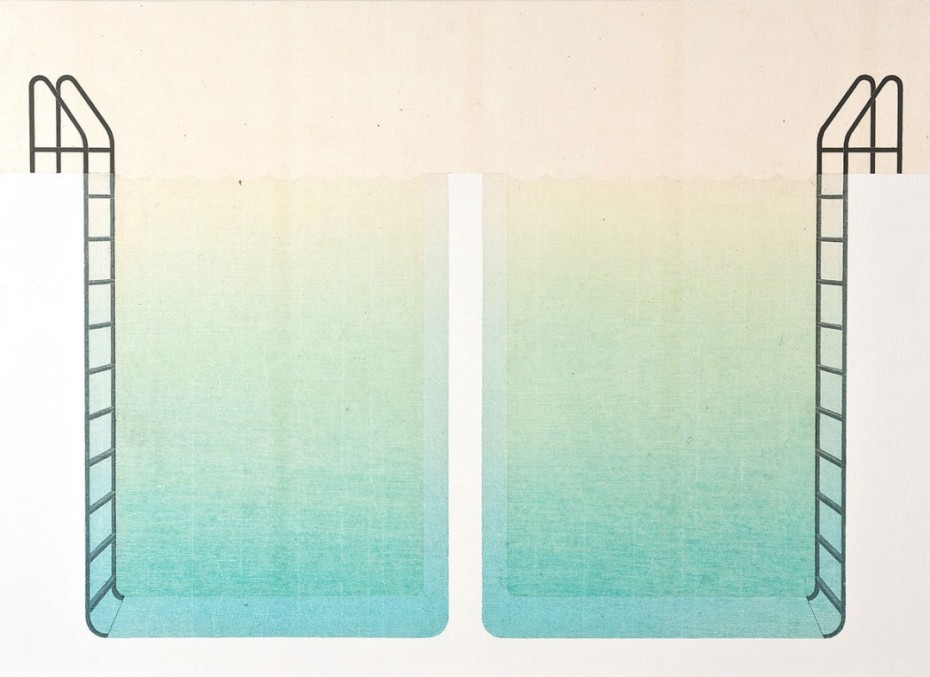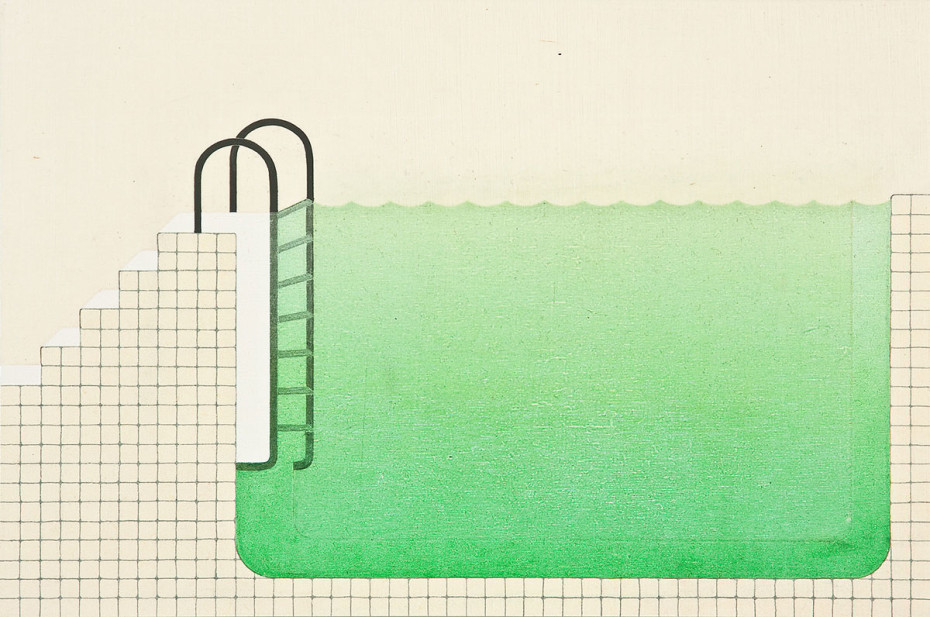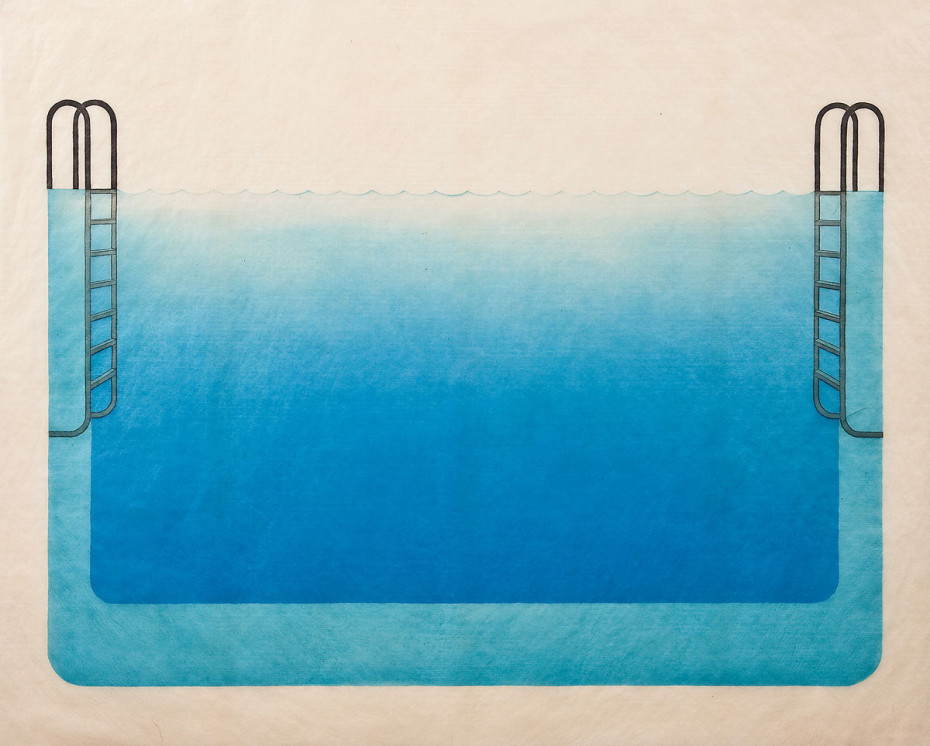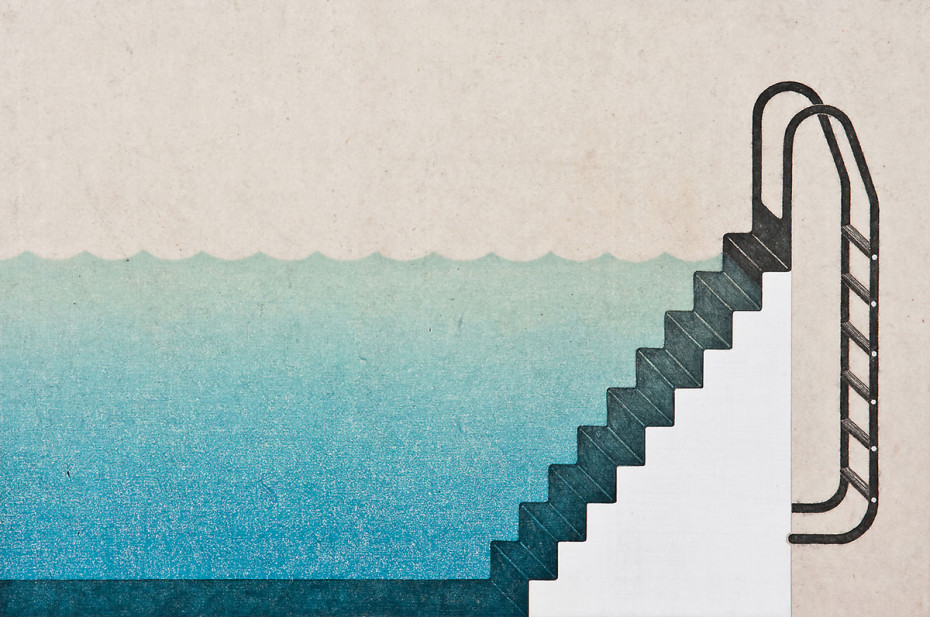 More of Kristen Martincic's Pool series here, she also makes paper swimsuits. Found via Miss Moss.
10. The Original Prototype for Mount Rushmore before funding ran out.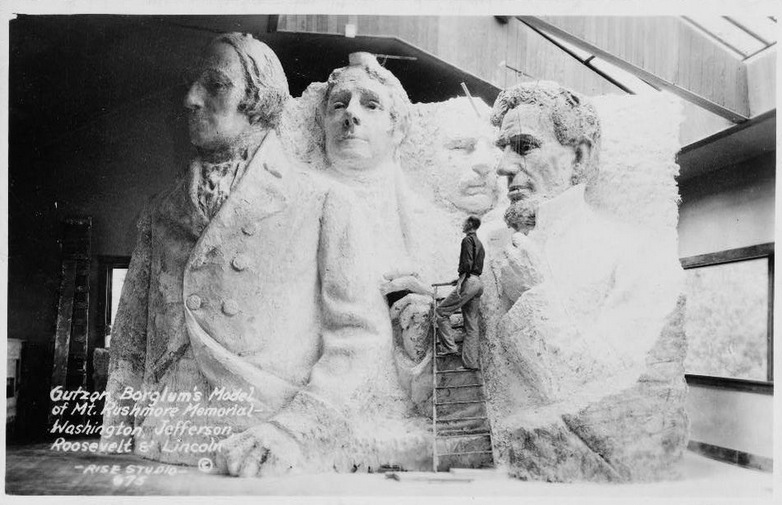 Found on History in Pictures
11. A Letter from Maria von Trapp and the von Trapp Family Singers to President Harry Truman when he became President.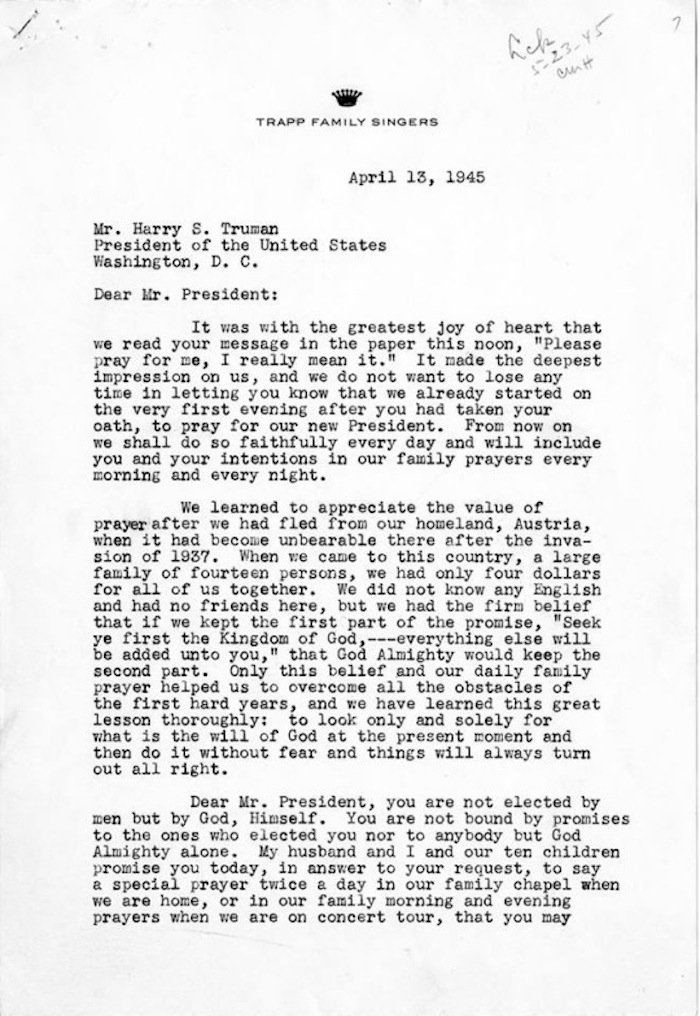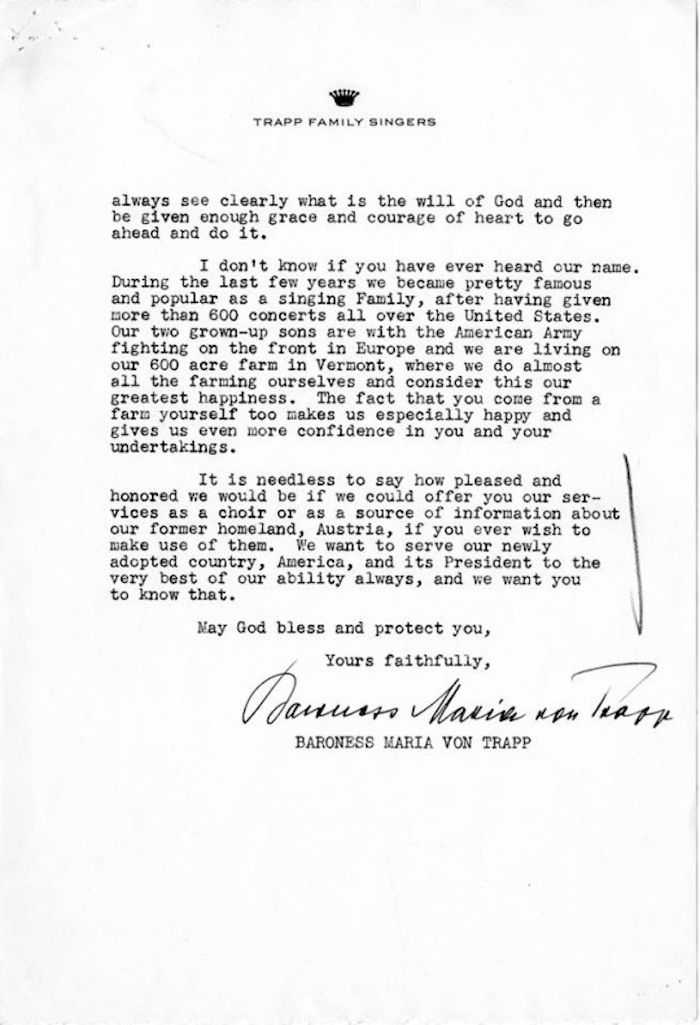 Found on BackStoryRadio.
12. How they used to type up sheet music: The musical typewriter!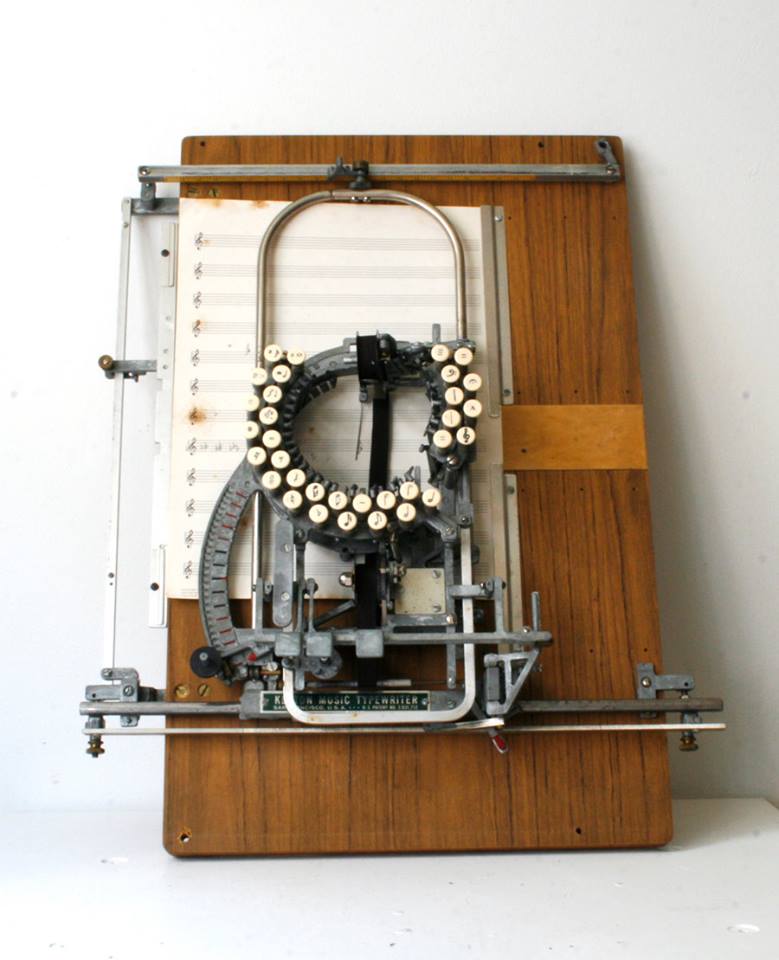 Found on So Bad So Good.
13. Dolly Parton on Bathing Practices and Growing up Poor