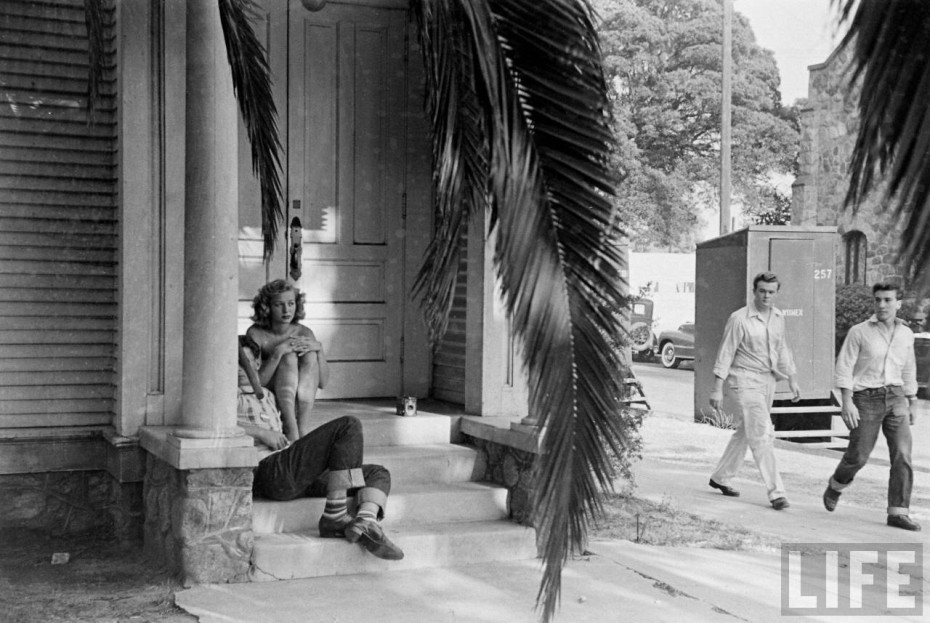 It's a Spring Friday afternoon and "school" is out, but you've had such a busy week, you've forgotten to plan your weekend … Well pssst! Follow me and hop into my time machine to the all-state picnic in Ontario, California circa 1948…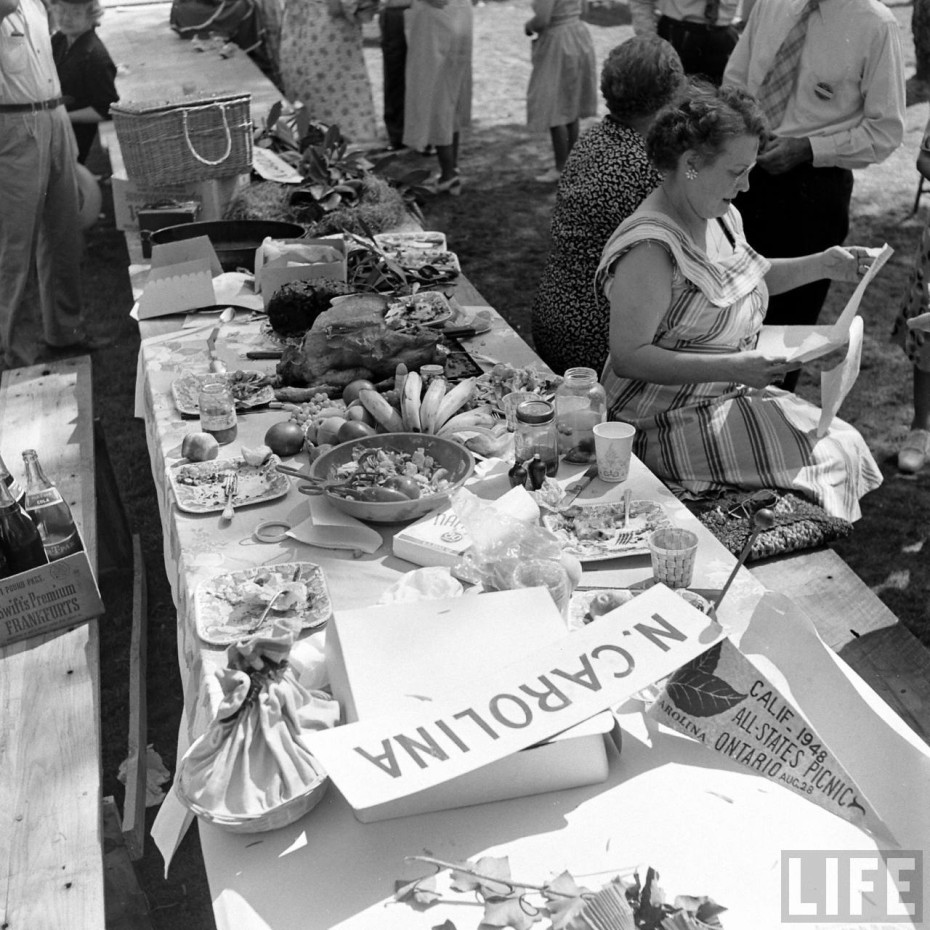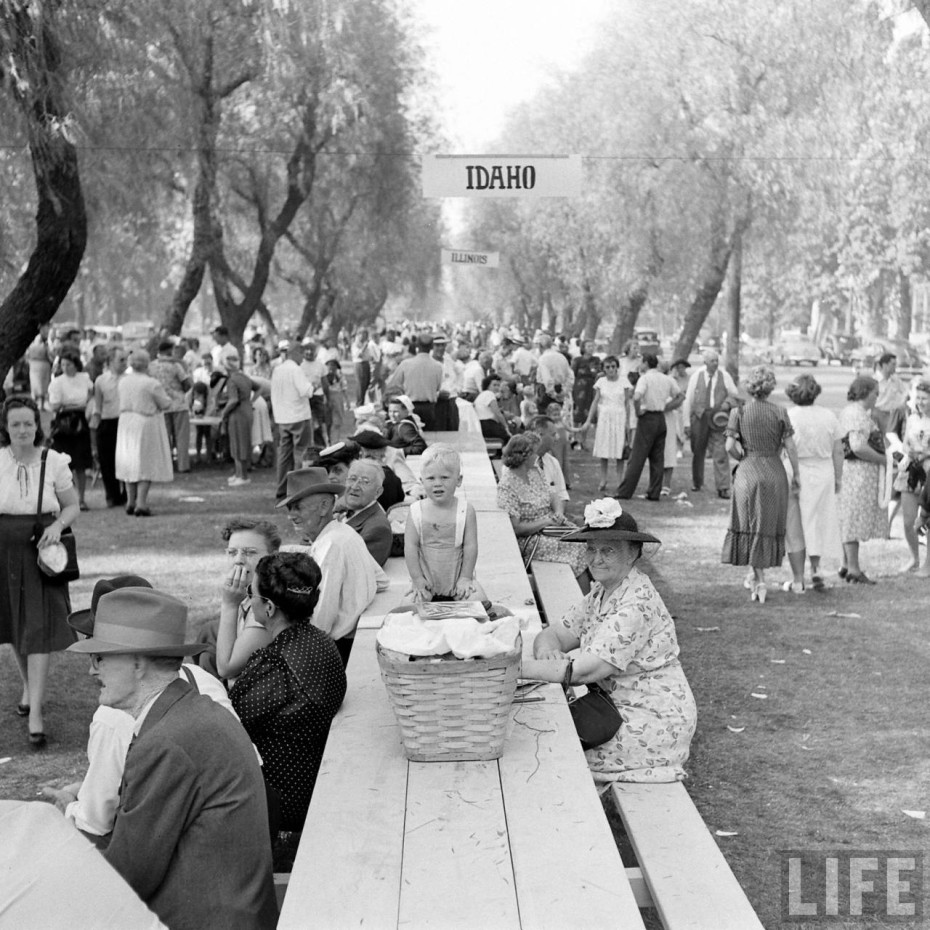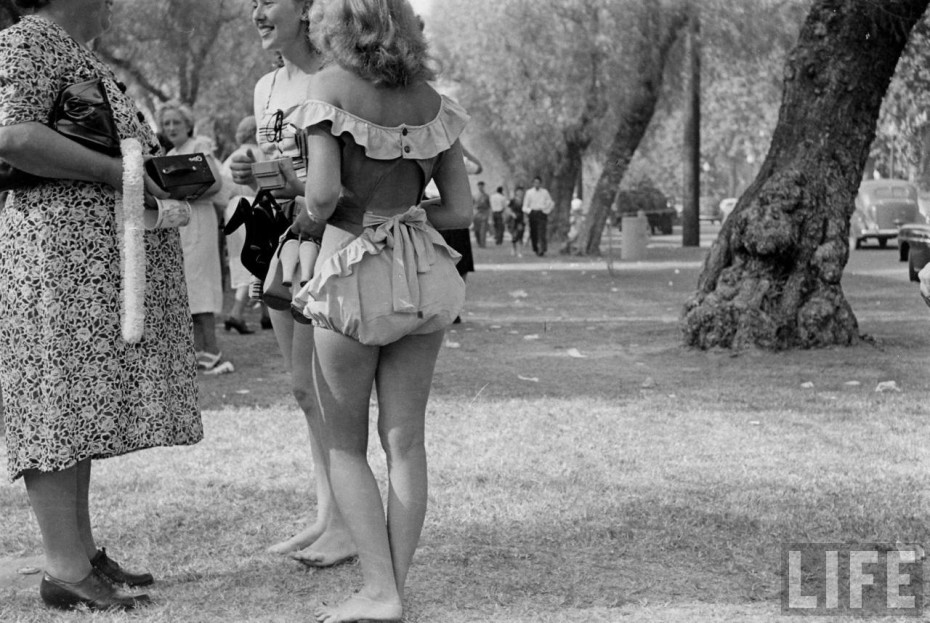 Put your short shorts on and head to Euclid Avenue for a good old fashioned American chow down.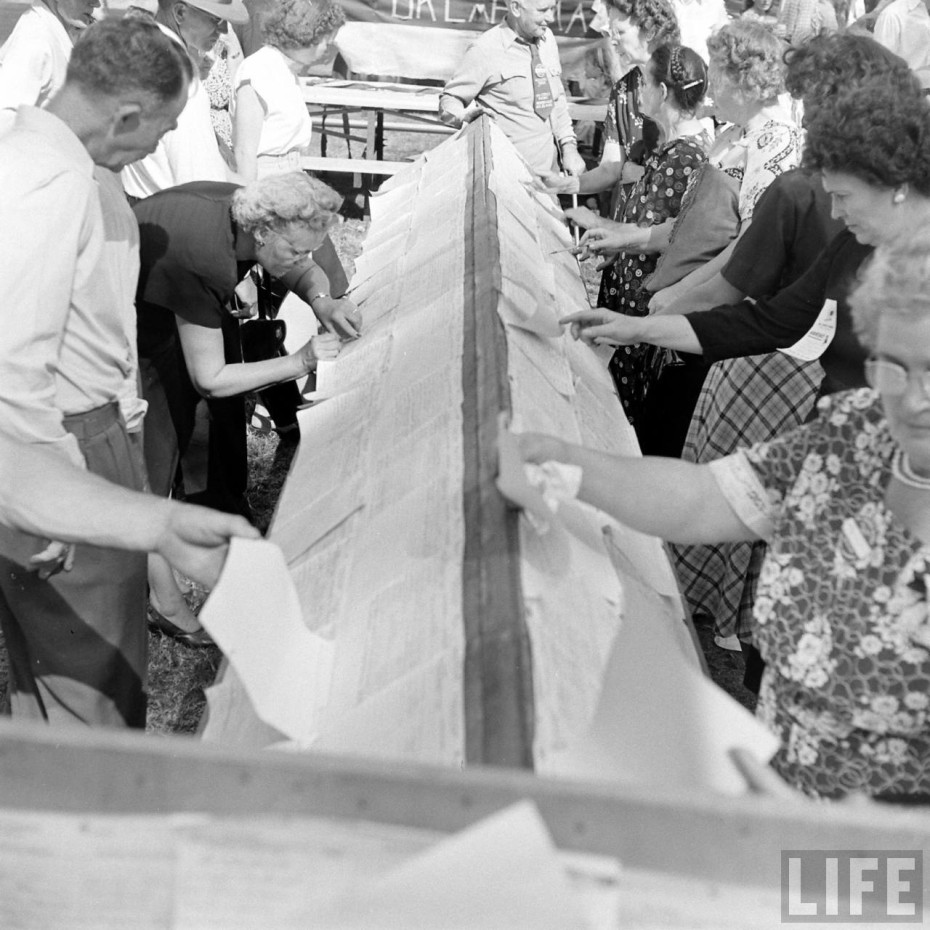 Find your places…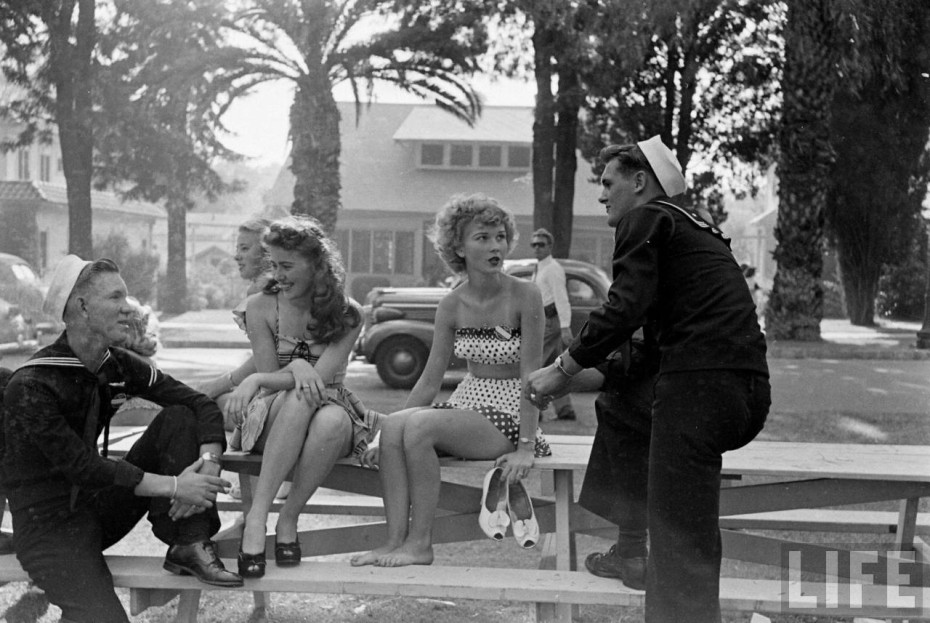 Preferably next to the cute sailors and girls in polka dot bikinis.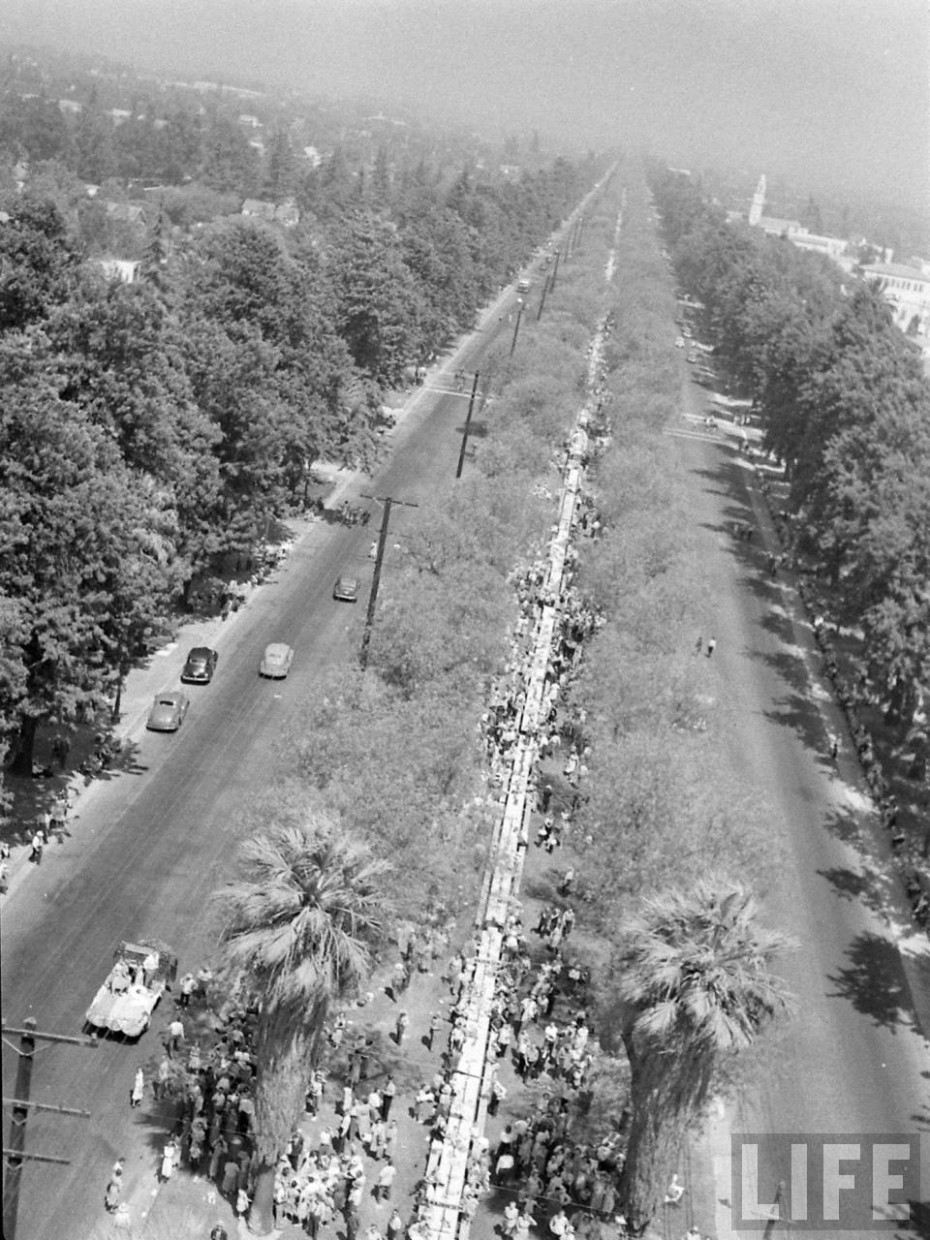 There's plenty of room for everybody!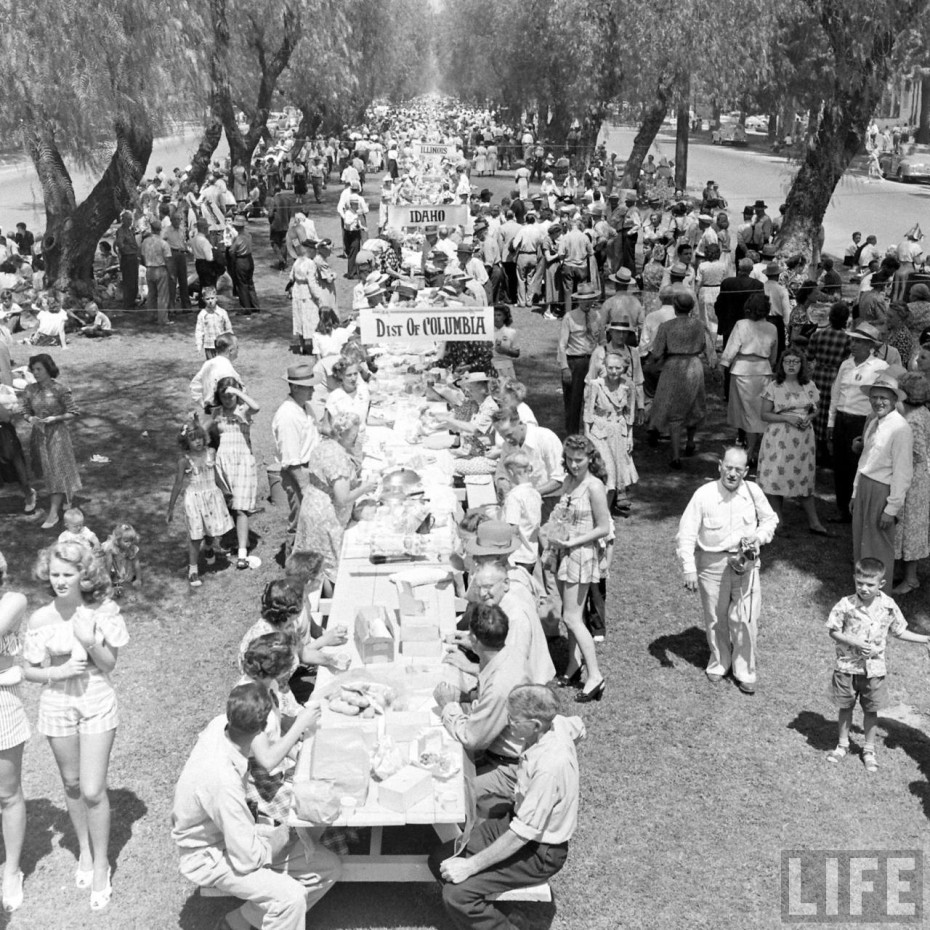 Delicacies from every state in the union.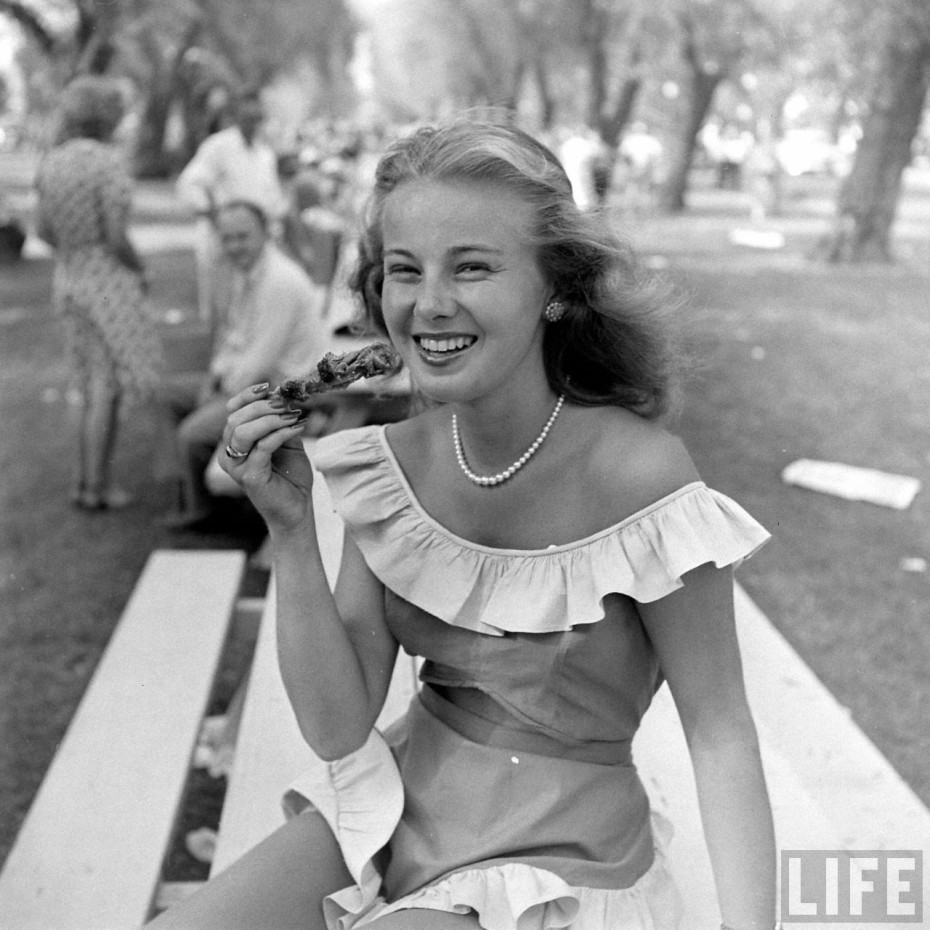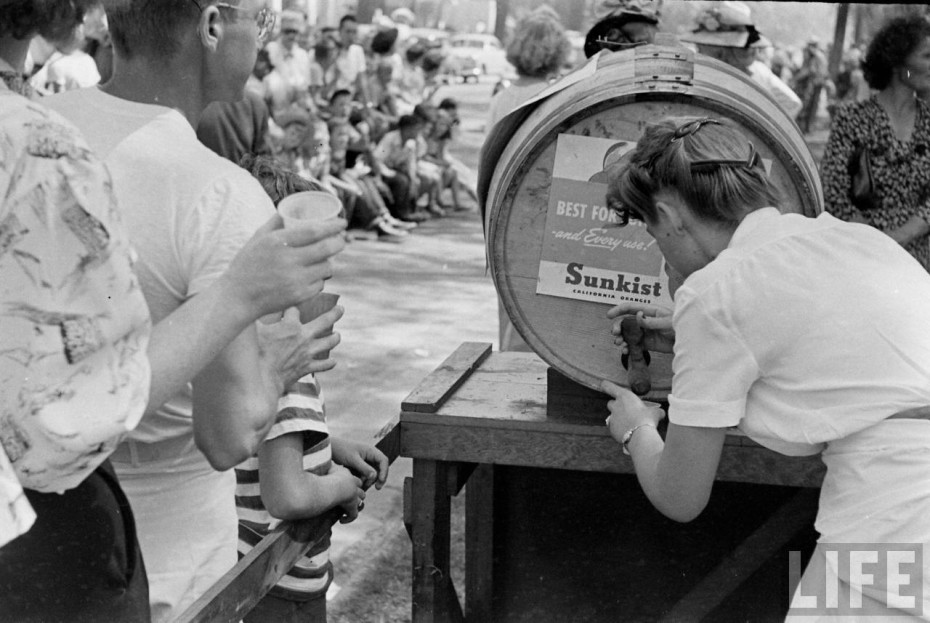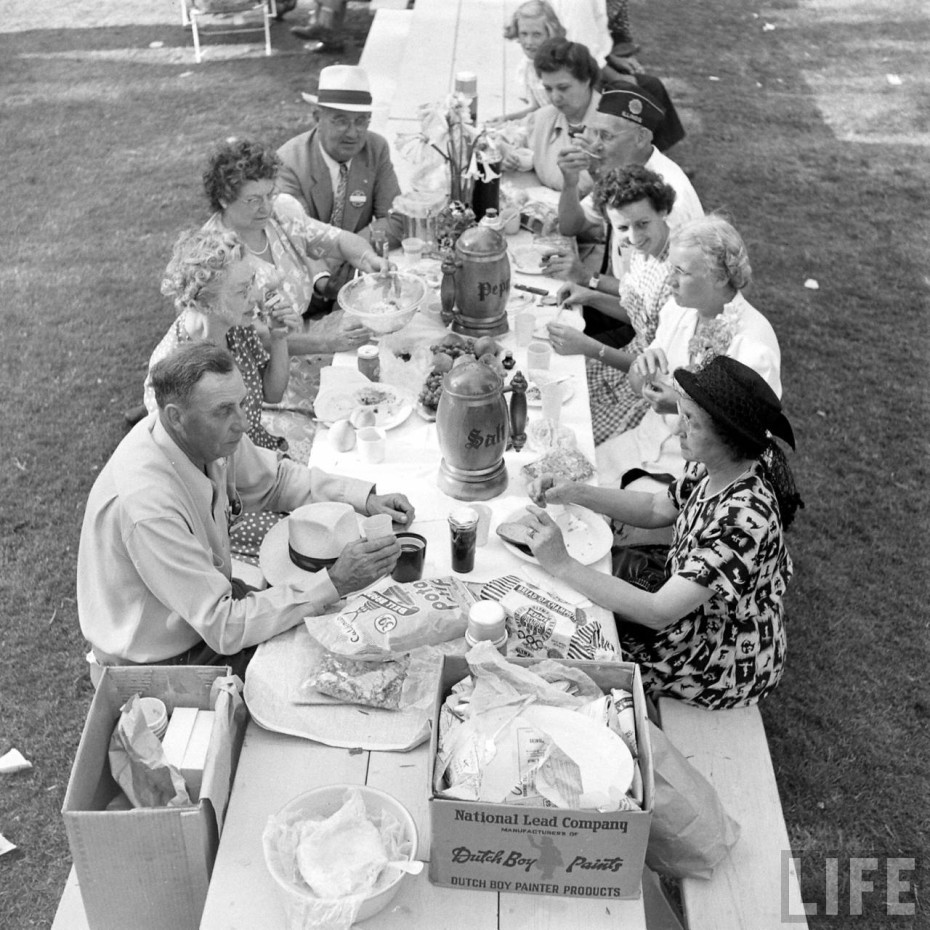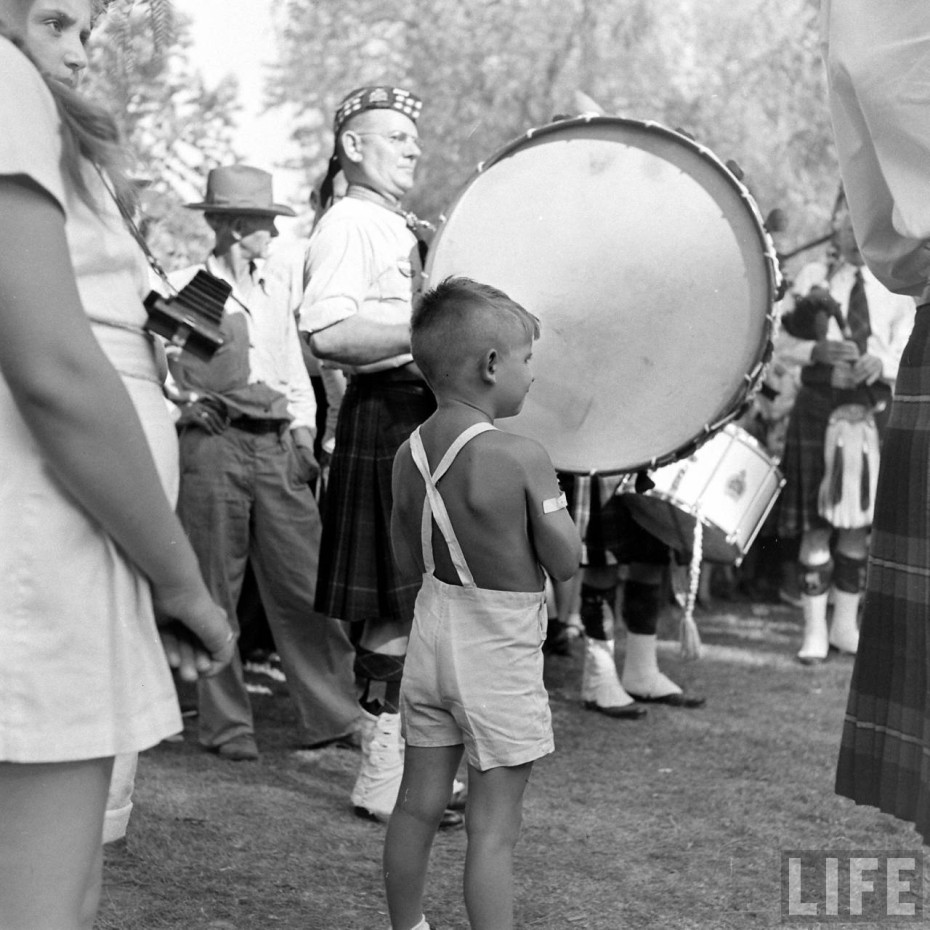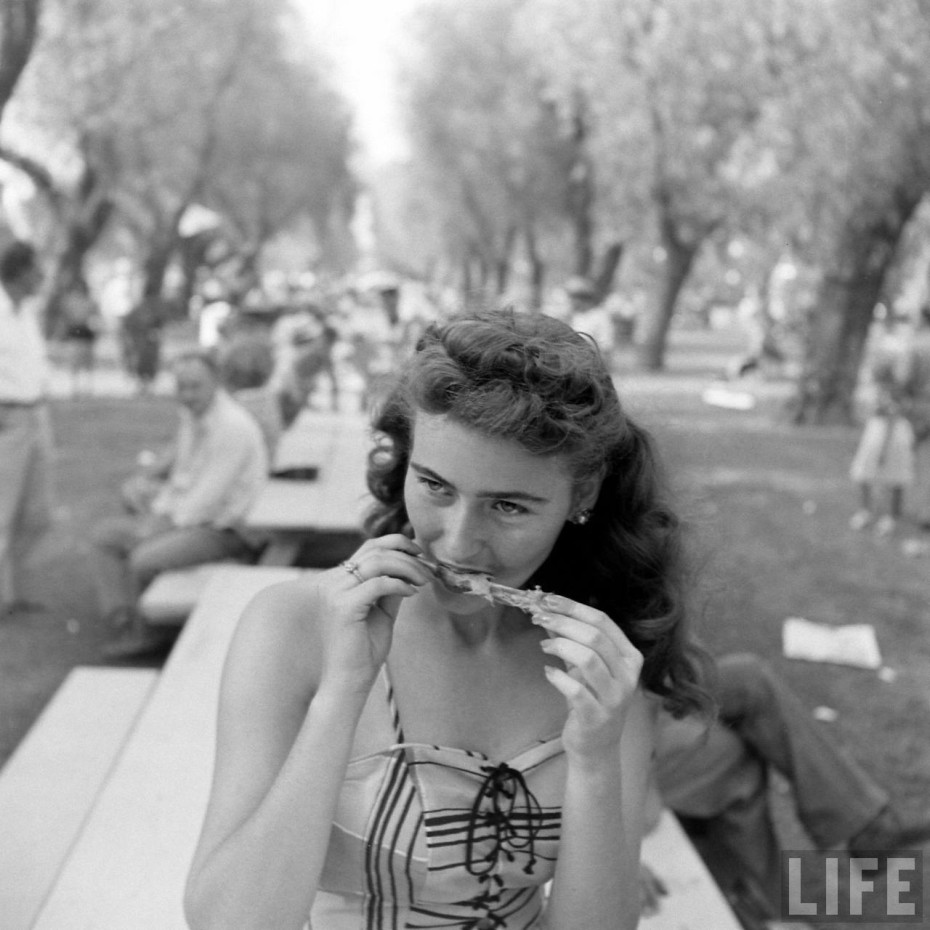 Get your teeth stuck in!
But watch out for your smile…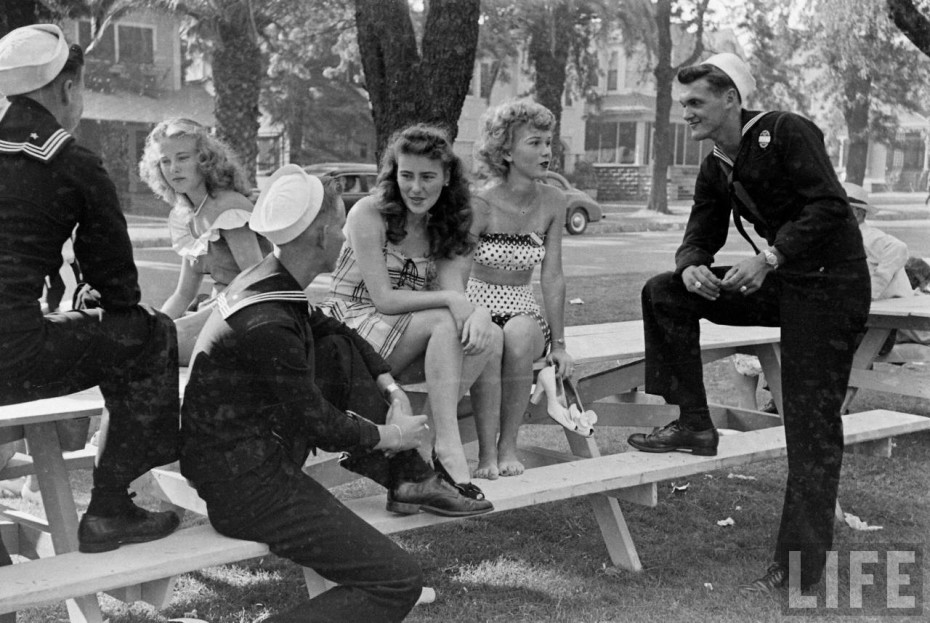 You'll need it for an afternoon of Springtime flirtation!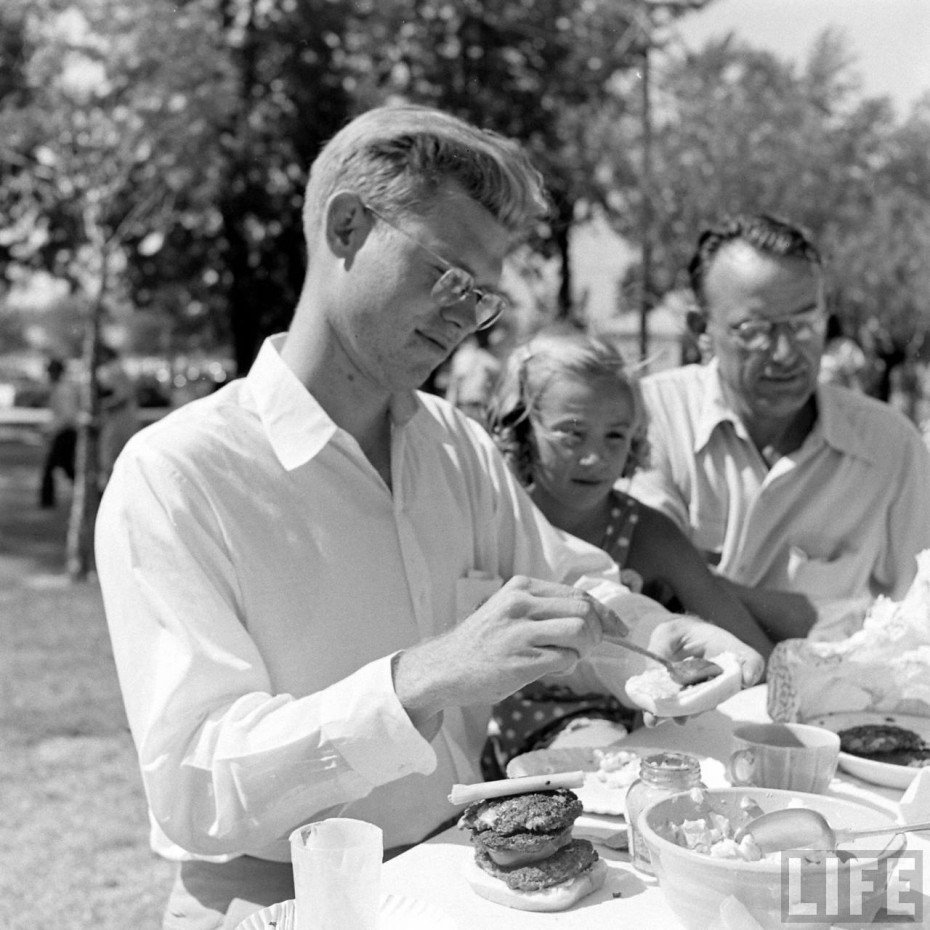 Oooh, what's he making there?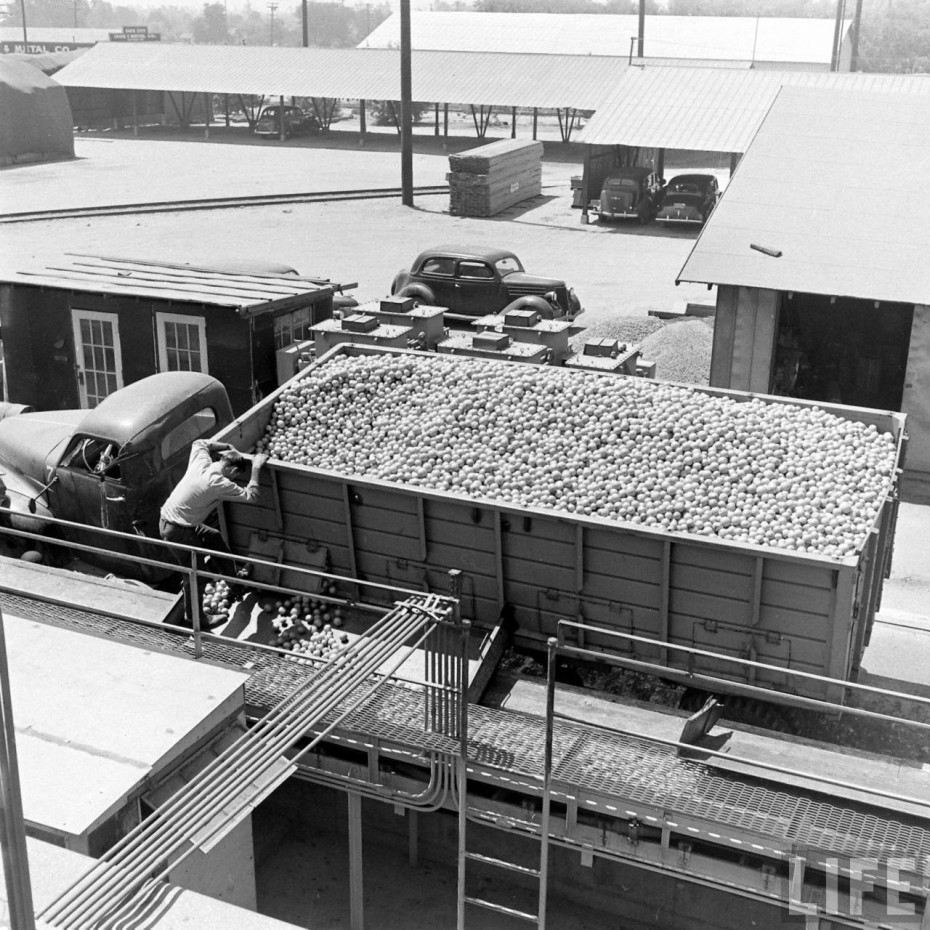 Don't worry, there's plenty of food to go around.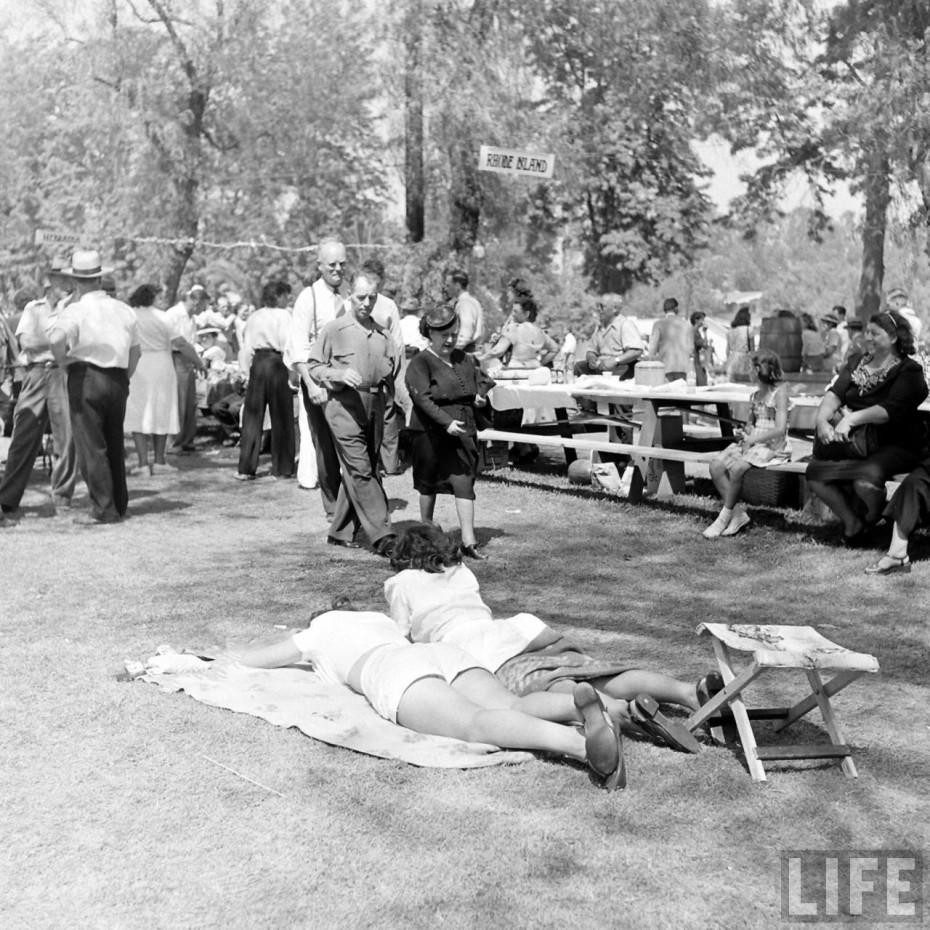 After the feast, find a spot in the grass to snooze it off.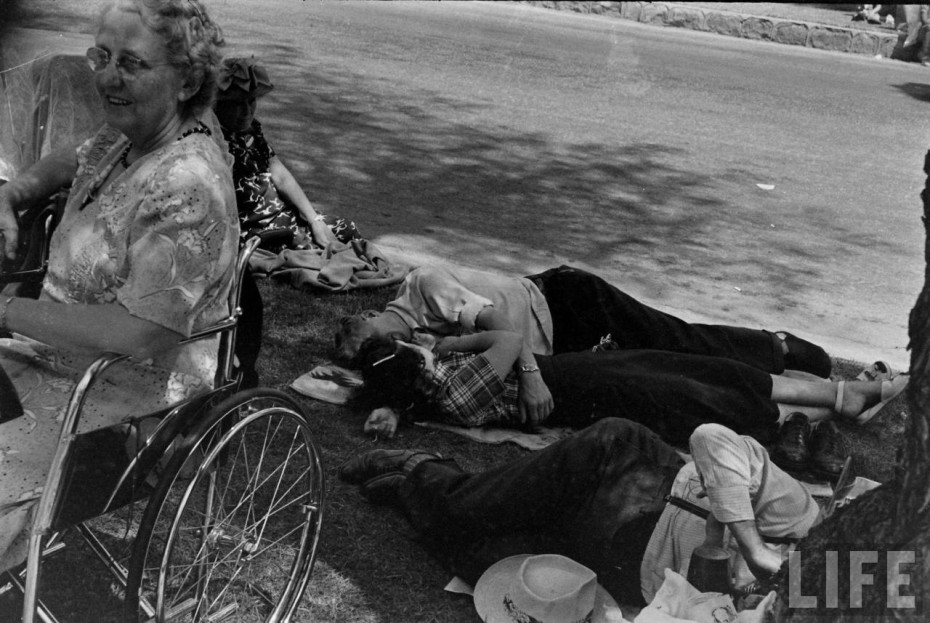 Next to your sweetheart ♥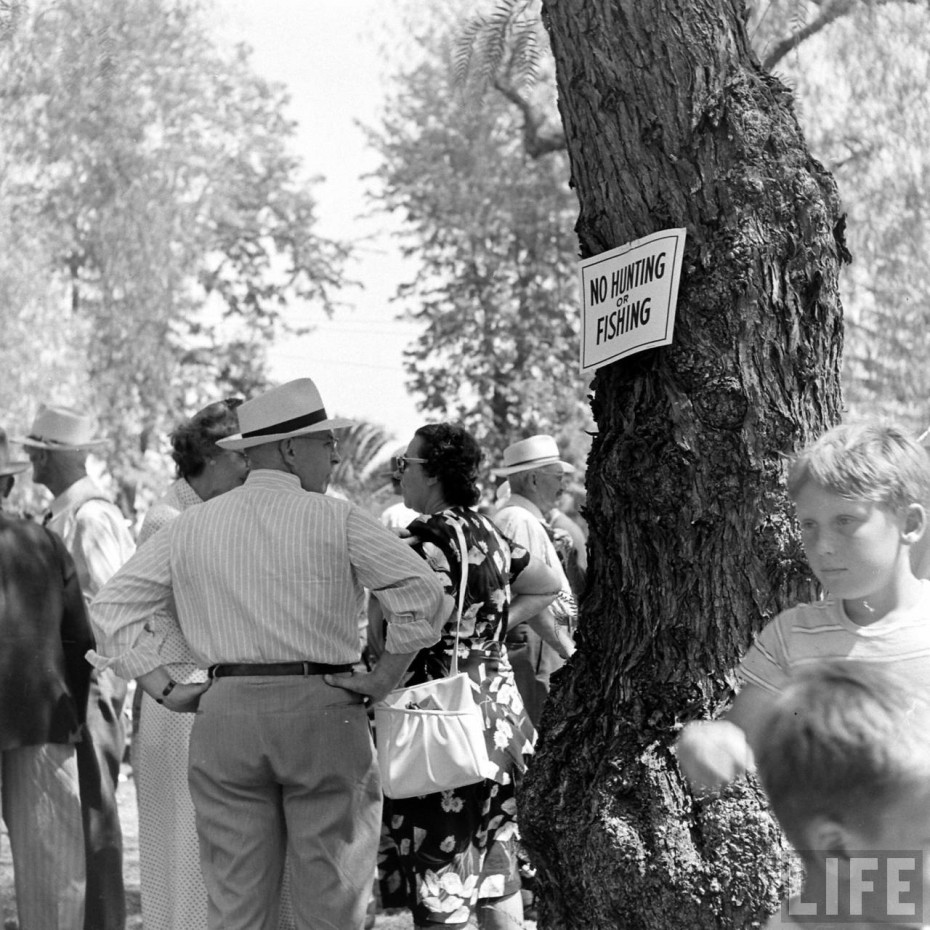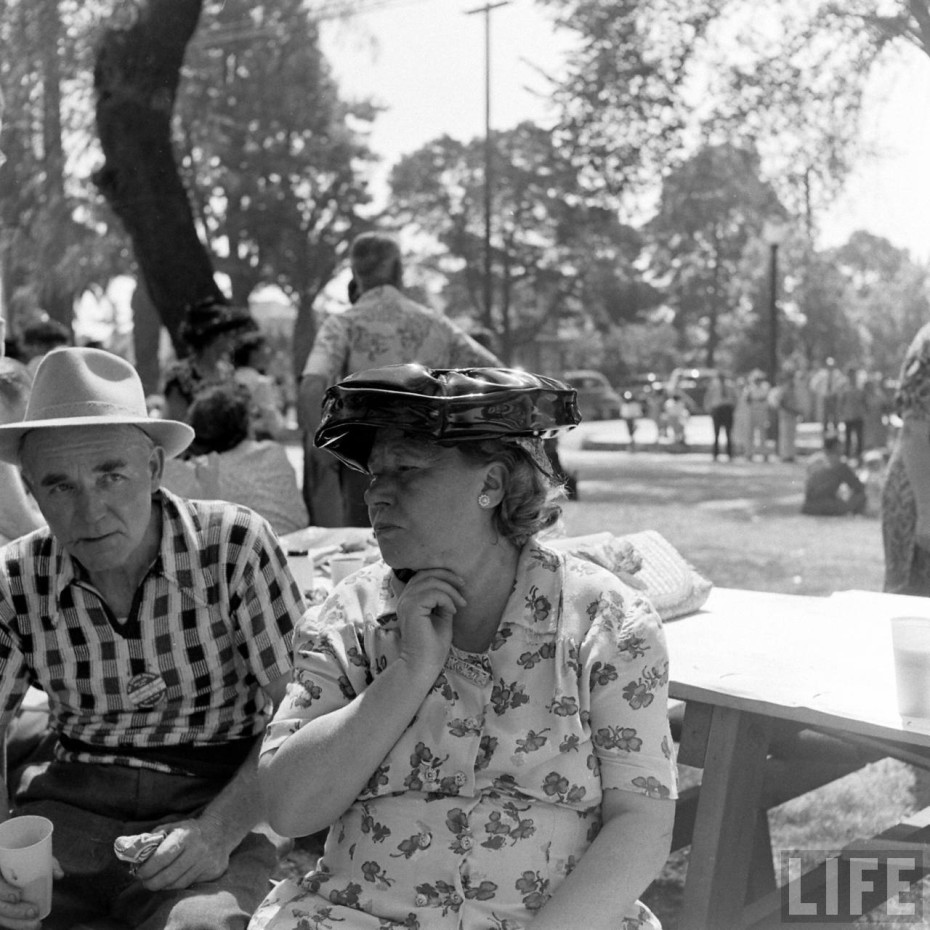 Make sure to bring a good sun hat!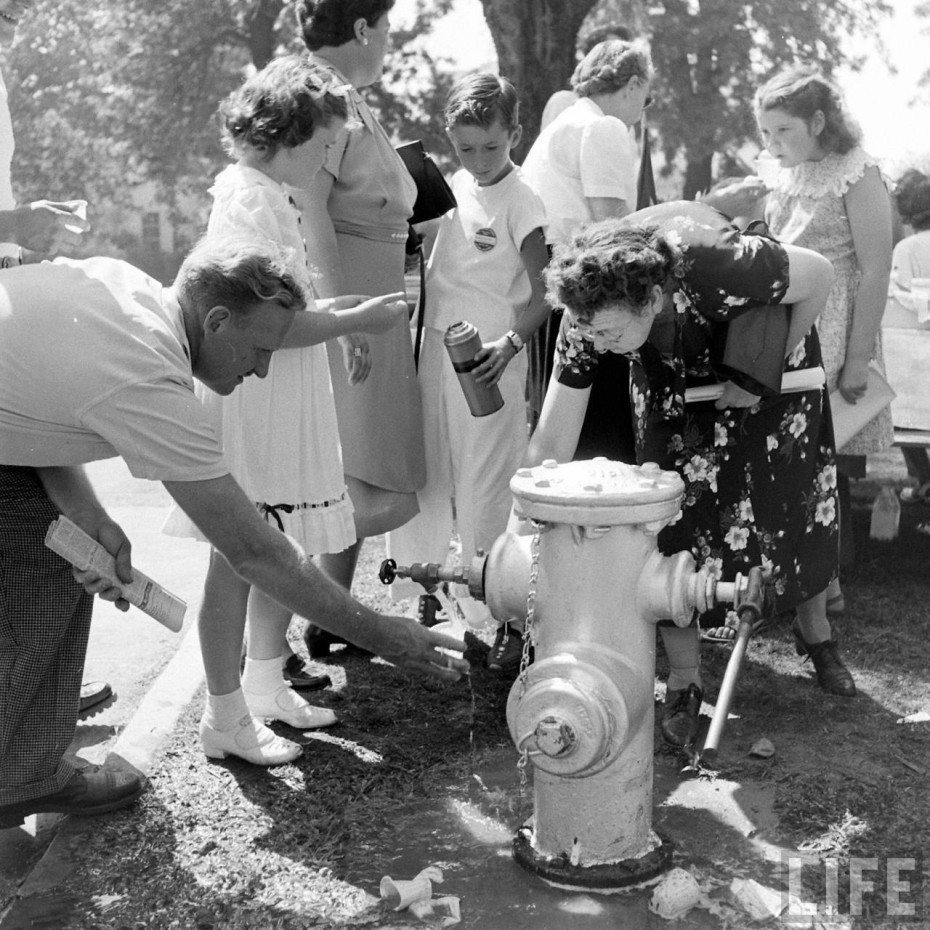 And stay hydrated…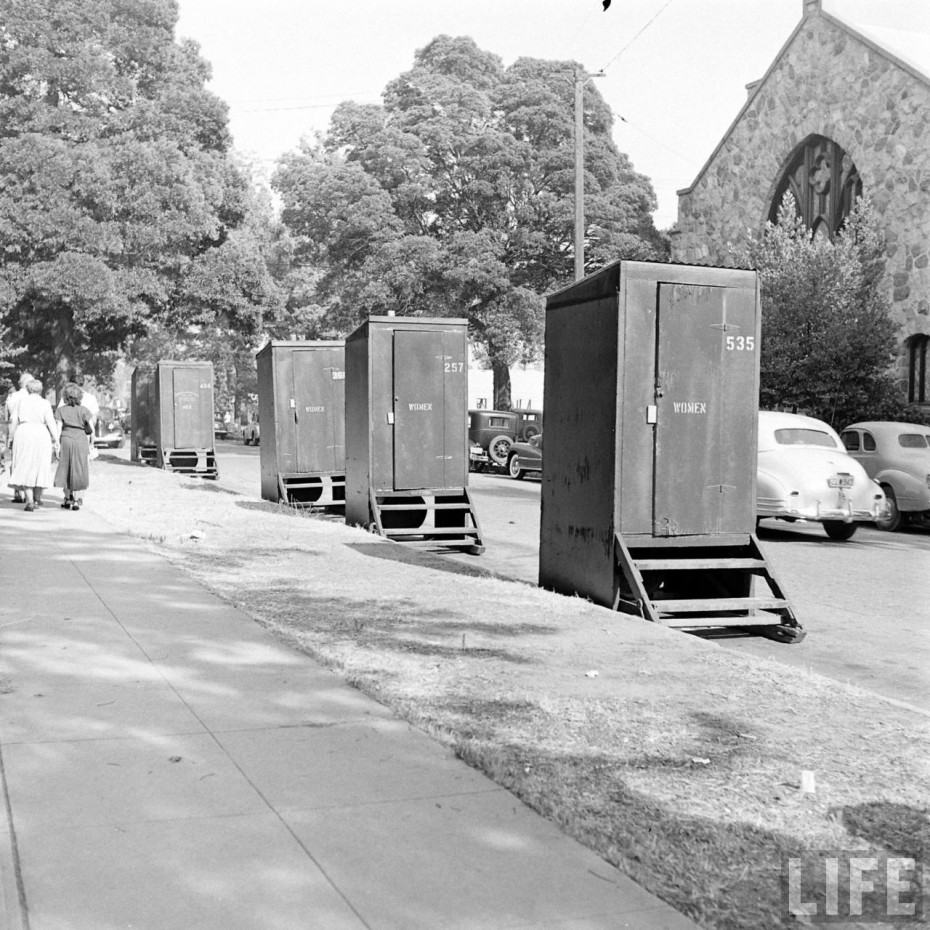 No queues at the John's, now is our chance!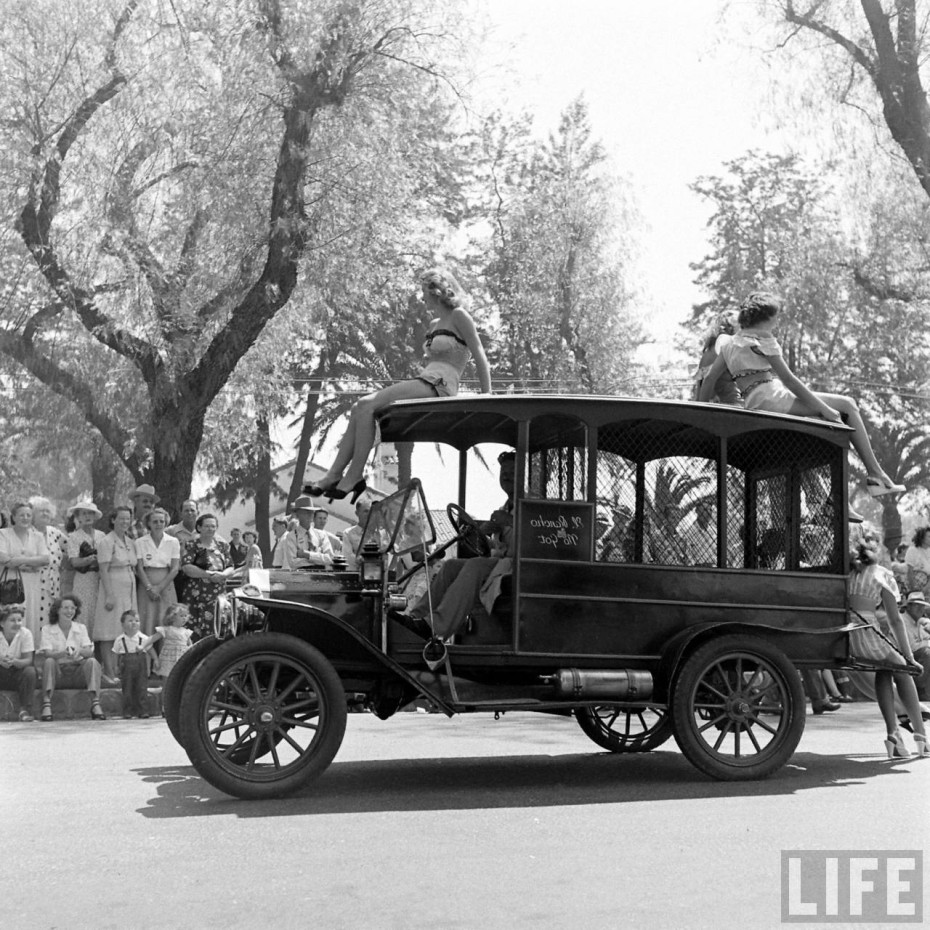 But quick, we'll miss the parade!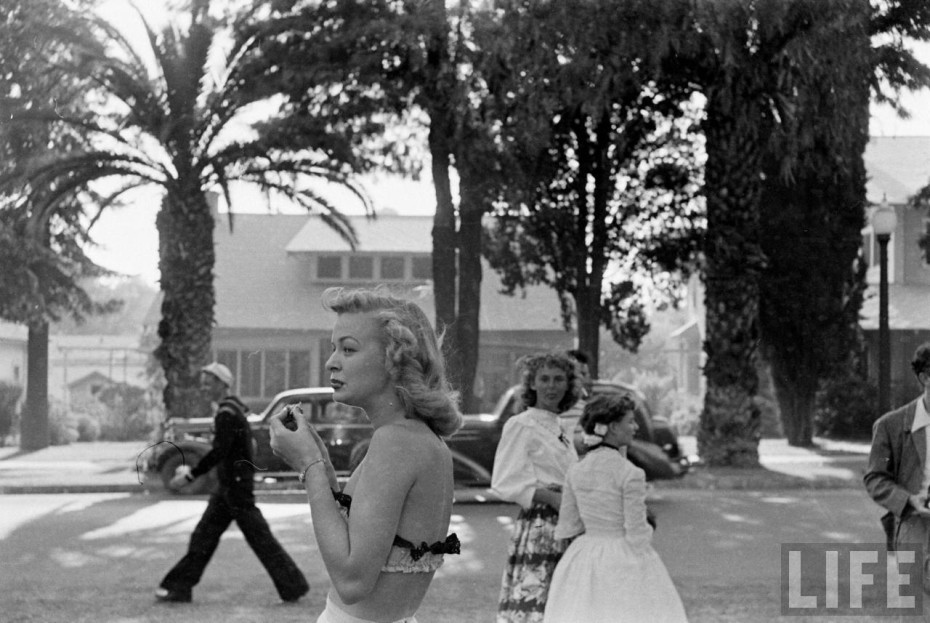 A last little nibble while making the most of the bikini weather…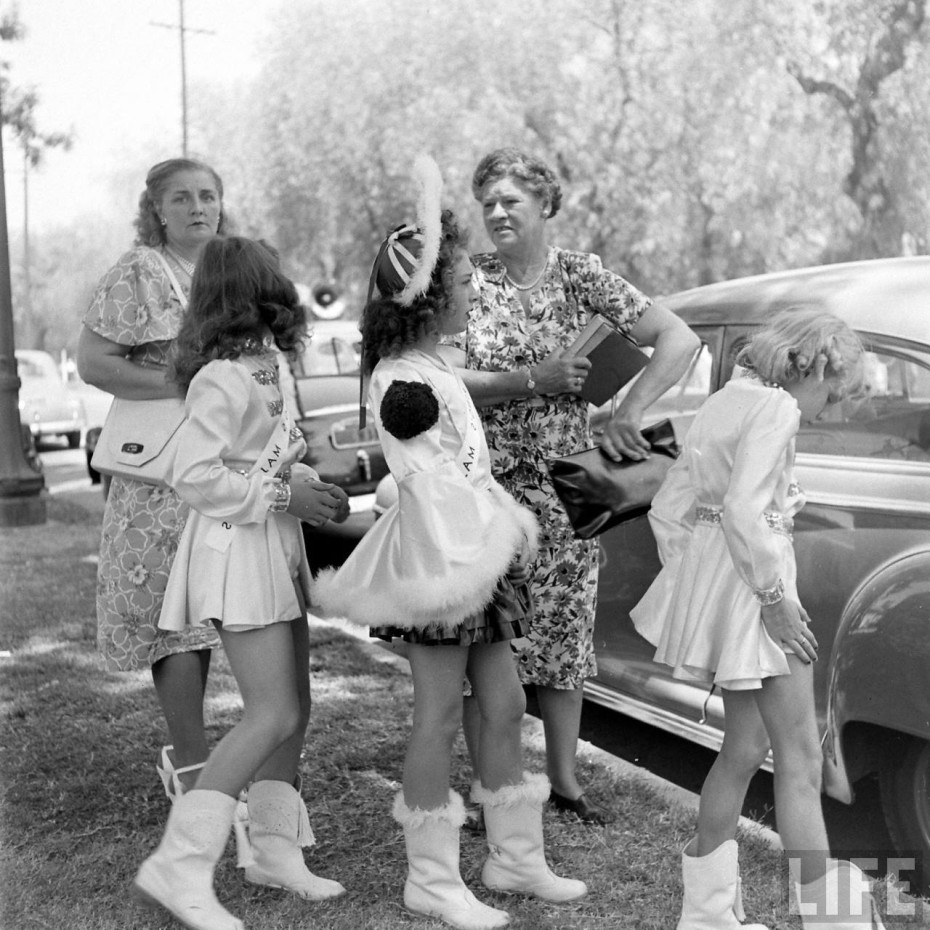 And it's almost time to pack up and head home for the day.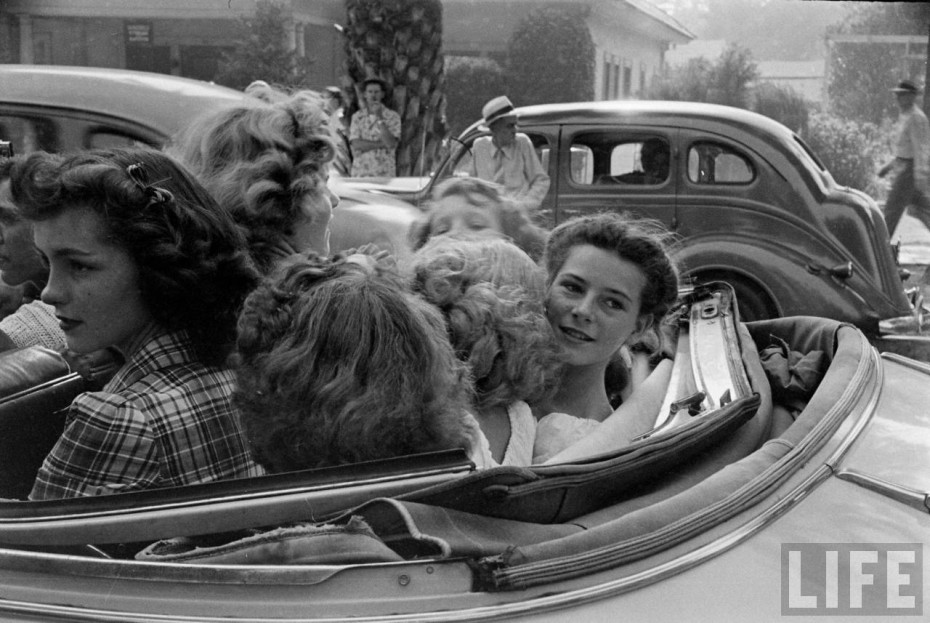 Everybody pile in!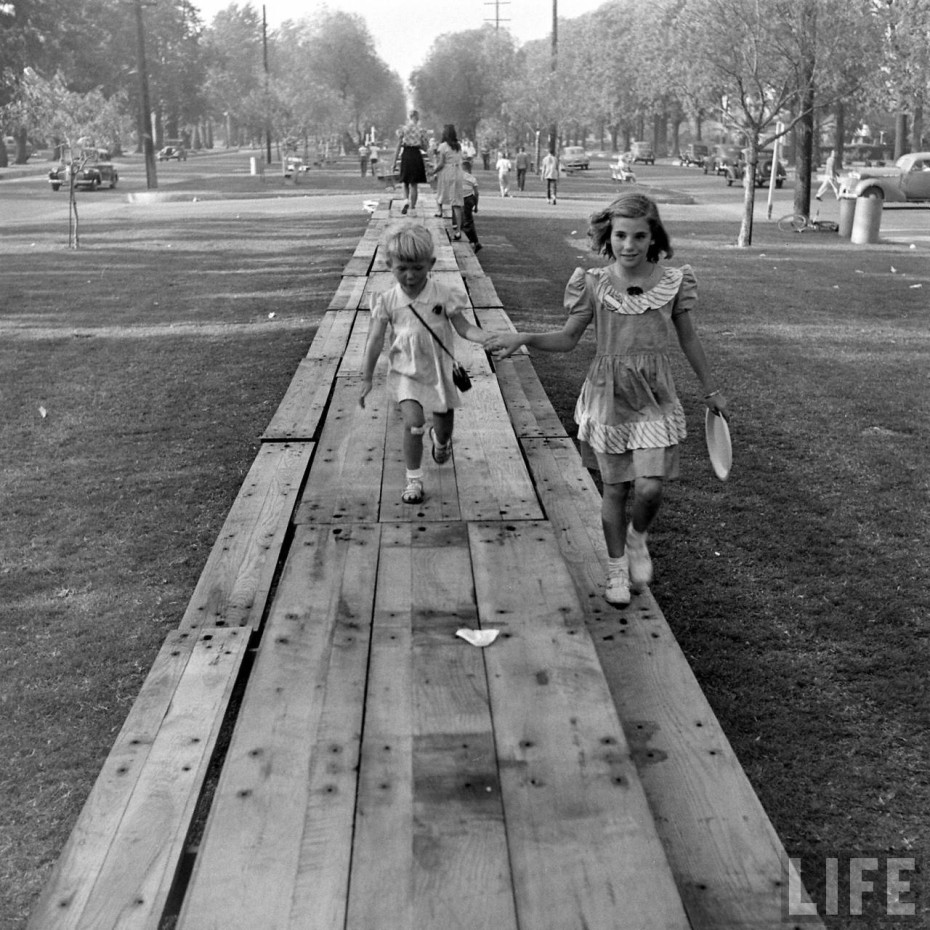 Or work off some of those chicken drumsticks with a leisurely stroll home with your best buddy.
Photographs by Allan Grant found in the LIFE Archives.