In communist Russia of the 1950s, members of a provocative subculture put their own original twist on street style.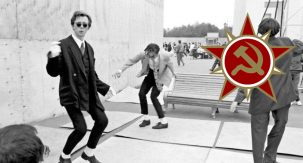 Labeled "Stilyaga" or "Stilyagi" (plural) by disapproving outsiders – a name that literally translates to stylehunter – a group of dandy youngsters dressed up in colorful American-inspired get ups to meet on Leningrad and Moscow's main streets, which they personally referred to as "Broadway."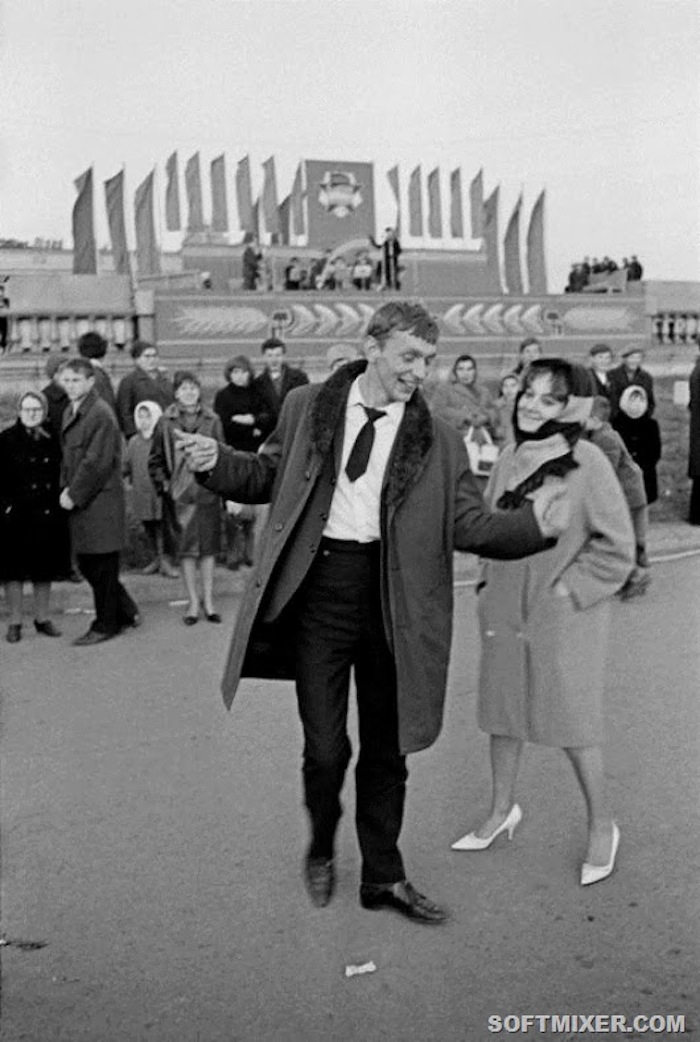 Stilyagi were a stylish bunch, unafraid to make a bold fashion statement. They drew heavily on Western and American culture for inspiration, which translated into a preference for very particular fashion items.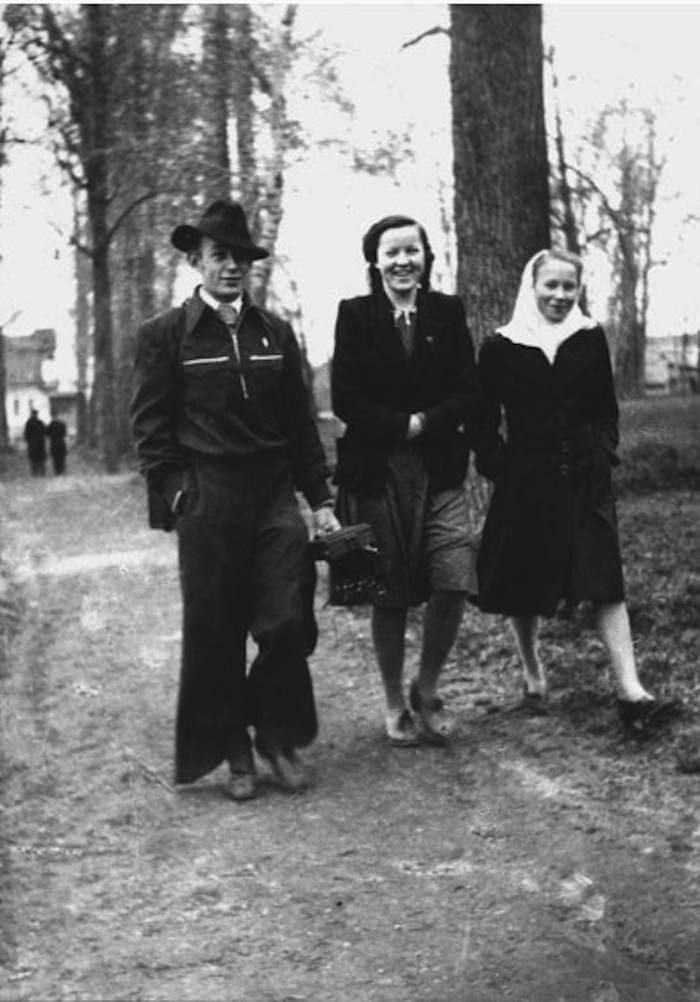 Boys could be found wearing zoot suits or fitted pants and shirts, flashy ties and shoes with thick soles that were originally worn by Russian factory workers. The girls wore fifties-American inspired dresses, pant suits and high hairstyles, often accompanied by bright red lips: think the first three seasons of Mad Men. Stilyagi were also all about accessories: statement necklaces for the girls, statement ties for the boys. Some Stilyagi combined their love of fashion and America by rocking socks with the American flag.
Of course this open idolization of America stood in stark contrast with the communist regime that ruled in fifties' Russia. Individualism and consumerism were a no-go and the ideal citizen contributed to his/her society without standing out. The ideal citizen definitely did not go against the anti-Western propaganda. And youth in particular was to uphold Russia's future.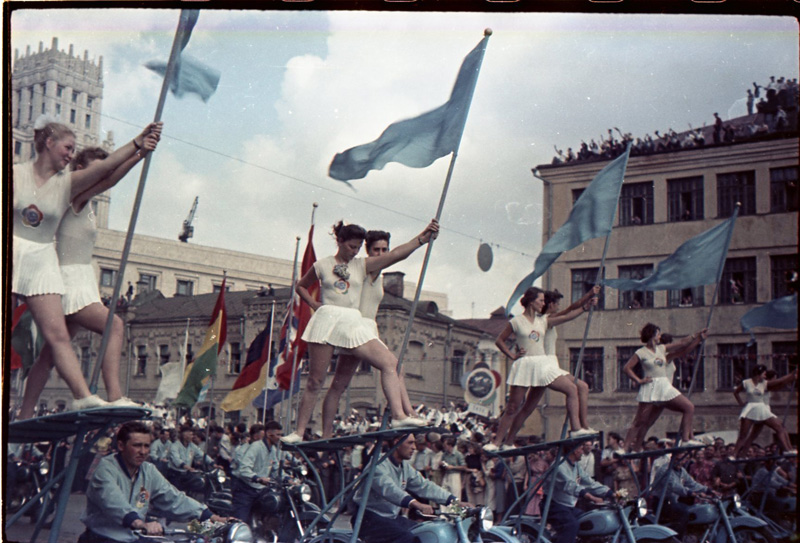 Even though the Stilyaga subculture went directly against communist ideology, members' motives were generally non-political. More an escapist subculture than a group of cultural protesters, Stilyagi created their own colorful world within a restrictive egalitarian regime. By dressing up and engaging in their own forms of entertainment and social activities, they were able to escape – at least temporarily – the harsh realities of a country scarred by two World Wars and ruled by a dictator.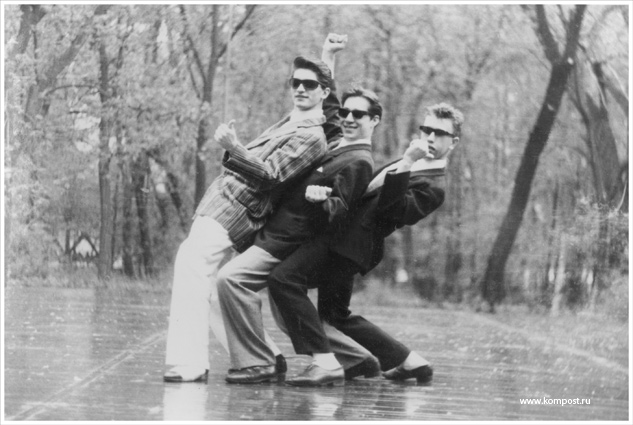 It's not surprising that young Stilyagi tried to find original ways to express themselves. Russia's post-war generation grew up with more wealth and freedom than their parents, but there weren't many opportunities to enjoy that freedom. Most theaters and youth centers had been destroyed or repurposed as military bases, and access to most forms of entertainment was limited.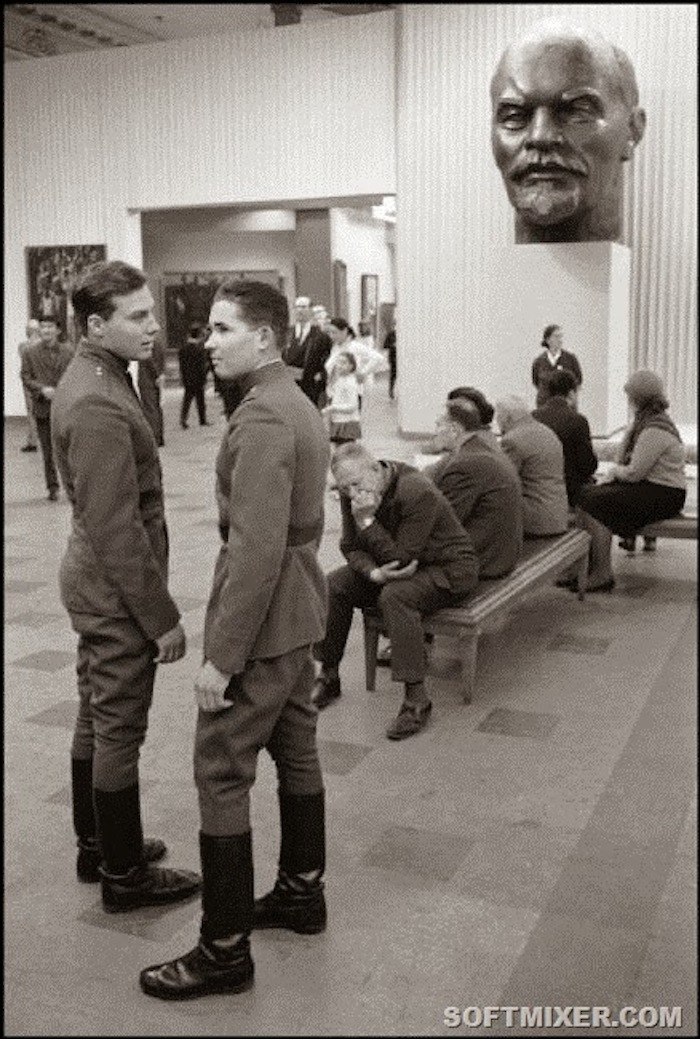 Moreover, communist ideology left little room for expressing individualism. The Soviet youth was encouraged to join Komsomol, the (not so fashion forward) youth division of the Communist Party of the Soviet Union (pictured below), but not every young Russian had such political aspirations.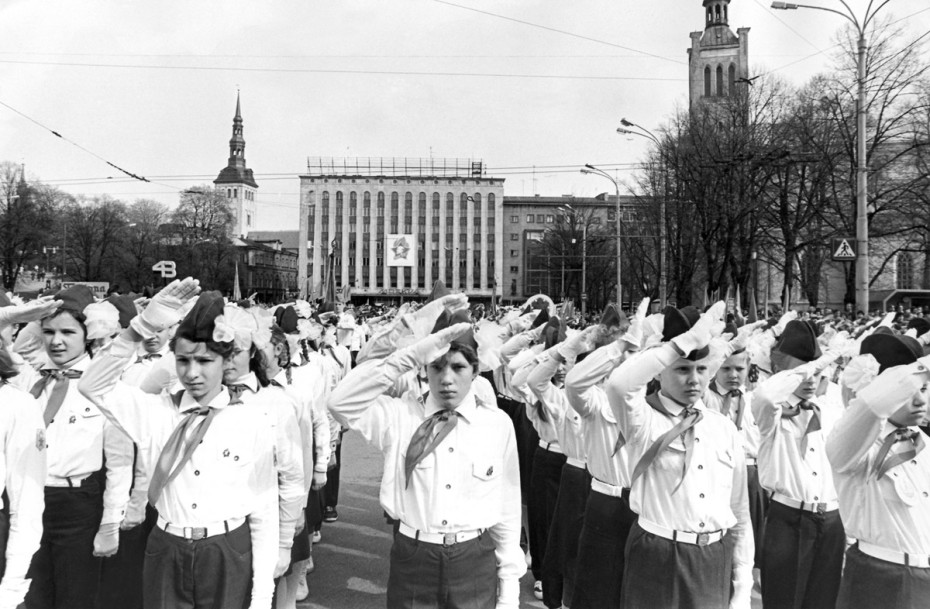 Despite a ban on Western culture introduced by Stalin, Stilyagi did have some access to American magazines, records and movies had found their way into Russian hands during the war. Moreover, Stalin had a personal love for American B-movies, which he occasionally allowed his people to enjoy as well. His favorite movie is rumored to have been Each Dawn I Die with James Cagney, but he also had a weakness for It Happened One Night with Clark Gable and Claudette Colbert and Tarzan movies.

This limited access to American culture had some unique effects the subculture's conventions. For example, many Stilyaga boys wore their hair in a wild hairstyle inspired by the haircut of Johnny Weismuller in the 1932 production of Tarzan. Stilyagi also liked to demonstratively chew gum, like James Cagney did in his movies. And if gum wasn't available, a piece of paraffin wax would do just fine. After all, it was all about looking cool, not about having minty fresh breath.
Although Western items were not readily available, Stilyagi were creative enough to make due with what they had. Many of them made their own clothes and accessories. Some Stilyagi even made their own jazz instruments, or turned acoustic guitars into electric ones.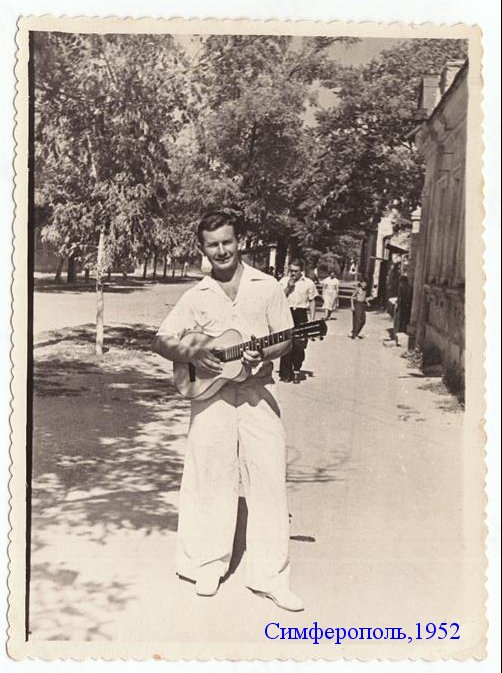 Besides fashion and hairstyles, the Stilyaga subculture also revolved around music. Stilyagi mostly listened to jazz and swing music, but their favorite song was the "Chattanooga Choocho" from the soundtrack of Sun Dance Valley Serenade – one of the few American records available.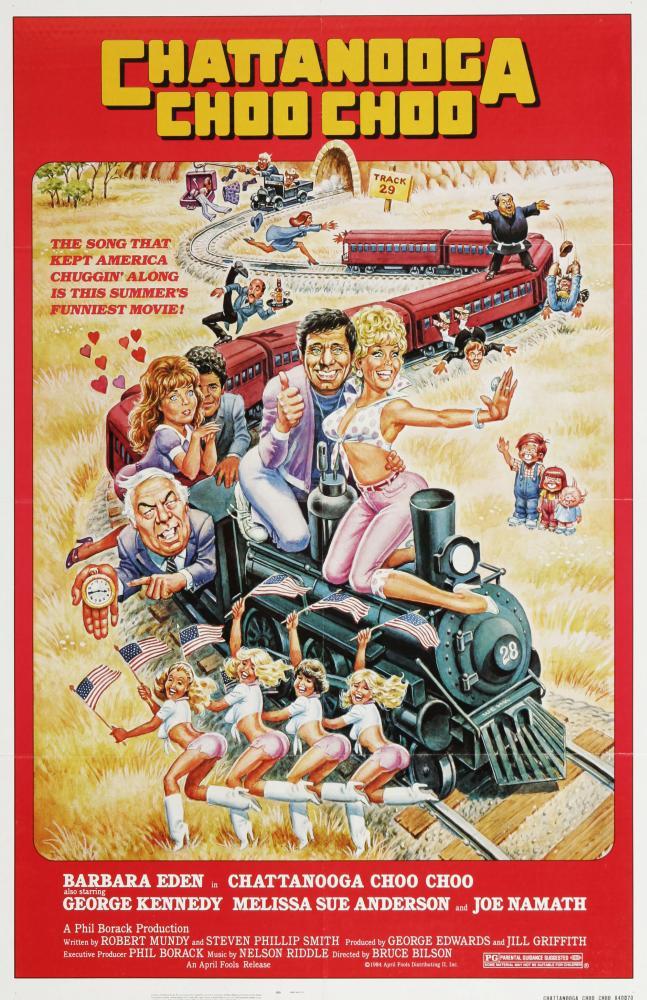 To solve the limited availability of musical records, Stilyagi developed an ingenious way of transferring existing records onto plastic sheets also used to make X-Ray's. The illegal copies therefor often had prints of skulls, broken arms, legs and ribs on them and were, quite appropriately, nicknamed bones.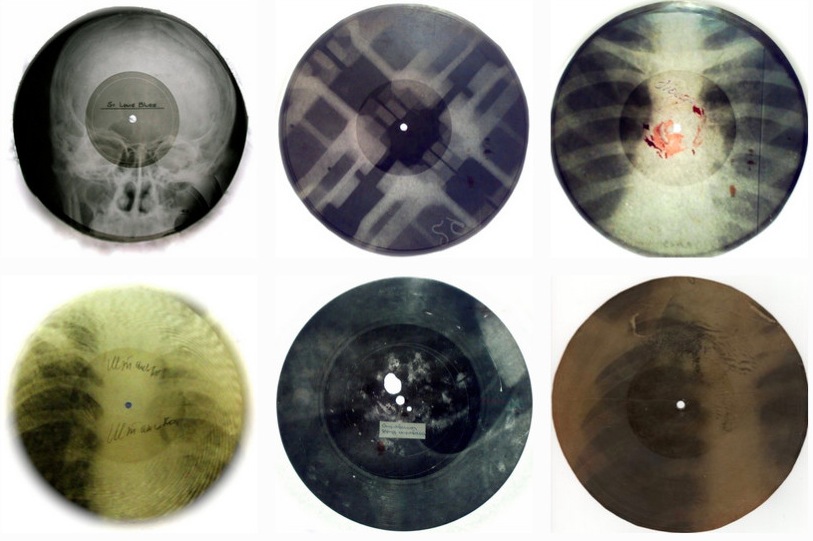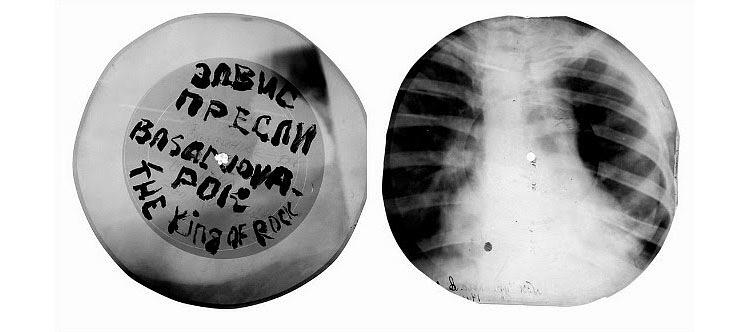 Despite the fact that the Stilyaga subculture was highly provocative, members did not engage in any activities that were officially illegal. Dressing up and meeting up was originally allowed by law. To solve this problem, authorities opened a slandering campaign to shame Stilyagi into reform by casting them as "enemies of society."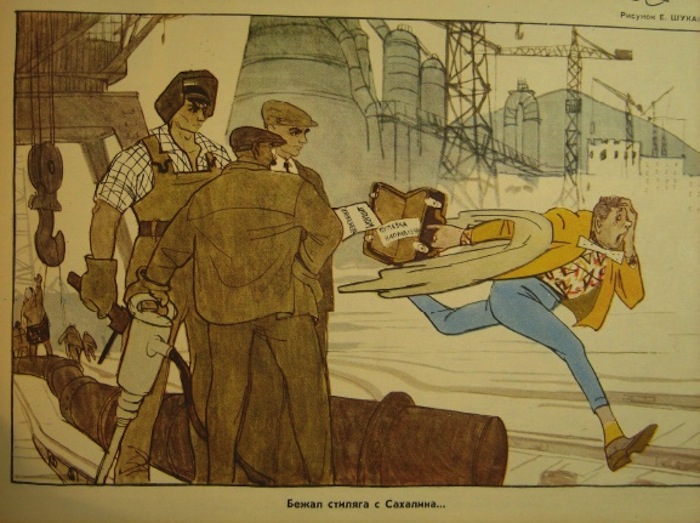 Unfortunately for the authorities, the derogatory term of "stylehunter," as well as the slogan "Today he dances jazz, but tomorrow he will sell his homeland," were appropriated by Stilyagi as trademarks.
Some police officers went another route and publicly ridiculed Stilyagi by cutting their hair and clothes on the street.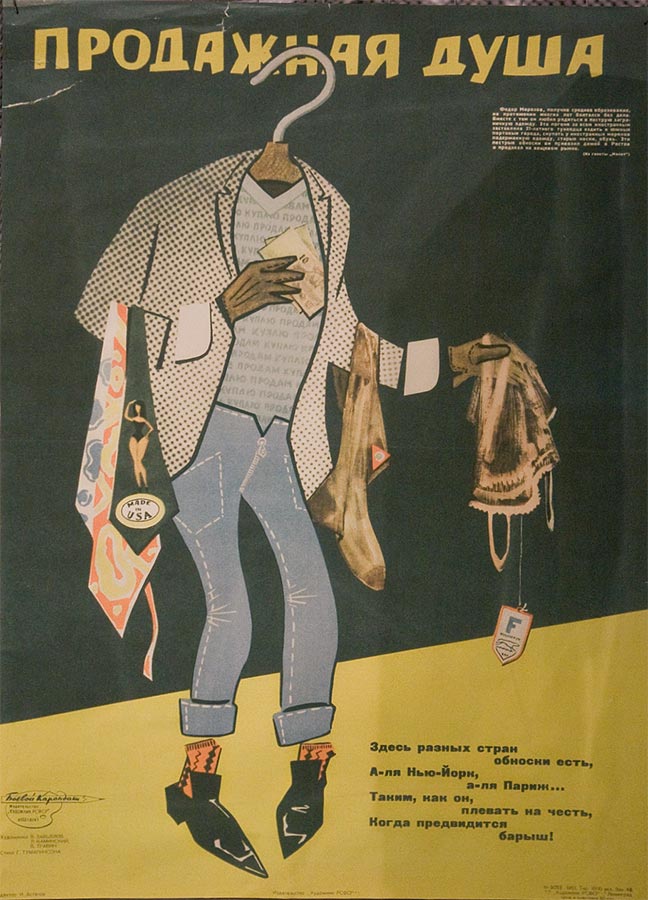 If google translate hasn't failed me, this is anti-stilyaga propoganda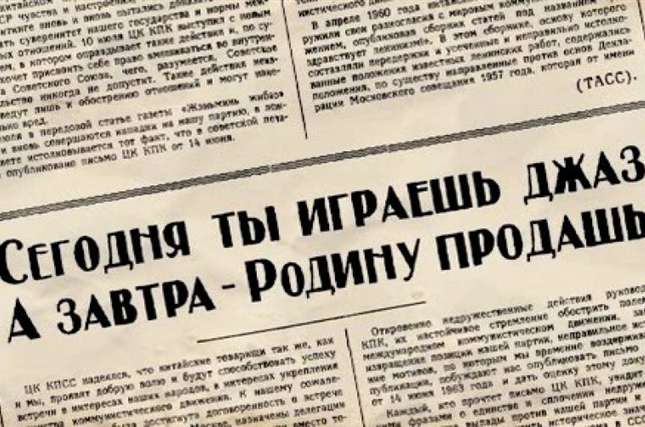 This headline translates to "Today he dances jazz, tomorrow he will sell his homeland."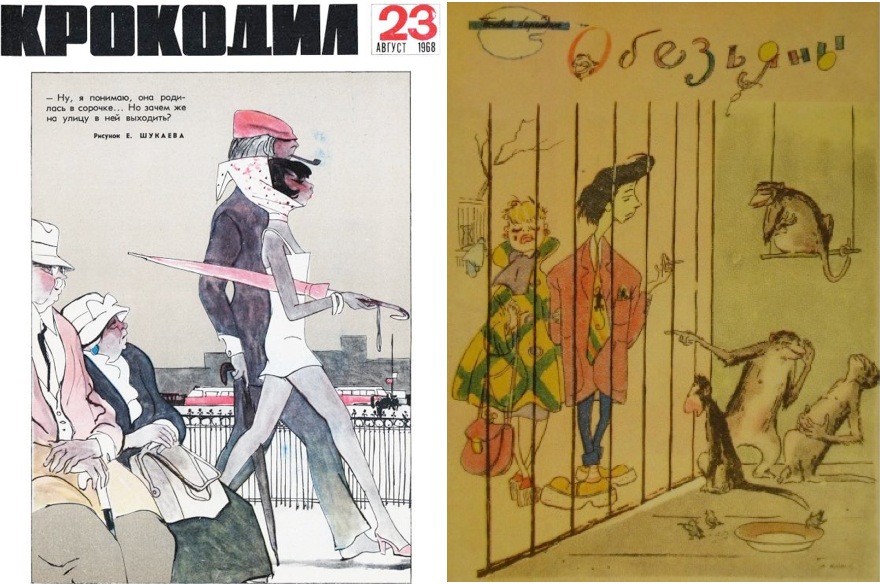 As Russia became less tolerant of pro-Western behavior during the fifties, some popular Stilyaga activities became illegal and the subculture was forced to move more underground. For example, making bones could land you in prison or work camp for up to five years. A ban on jazz music meant that dance parties and jazz concerts had to be organized in secret, perhaps fittingly in a similar fashion to the American speakeasies of the 1920s.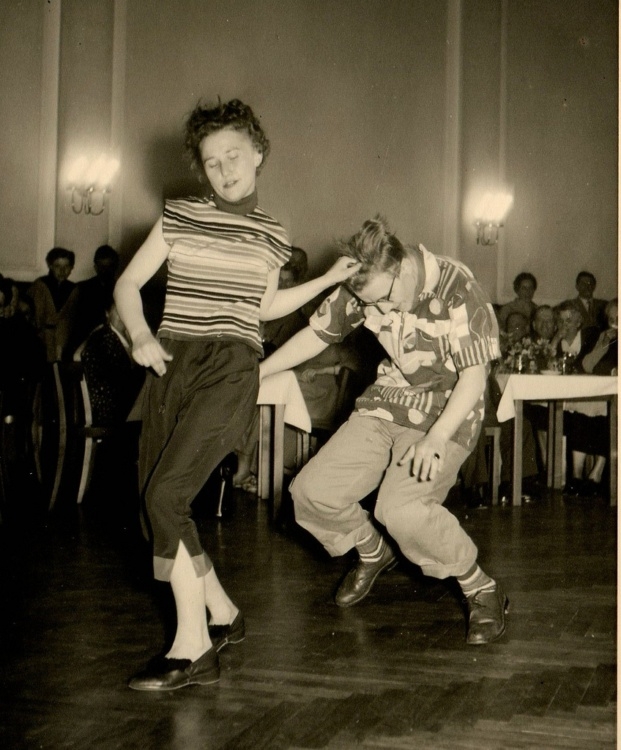 (c) Radikal.ru 
During the sixties, when Russia became more lenient towards outside cultures, the Stilyaga subculture slowly disappeared. Many former Stilyagi went on to become successful directors, artists and musicians.
Interested in seeing what life as a Stilyagi was like? There's a Russian musical movie Stilyagi (available for viewing on youtube with subtitles) featuring original songs and covers of Russian and Soviet era rock. Yes, there was Soviet rock music. Here is a scene in which one of the lead characters seeks out one of the Stilyagi in order to teach him how to dance…
About this Contributor
Inge Oosterhoff is a Dutch graduate of North American Studies, currently living in the Netherlands. With a love for the odd and the unexpected she is on a never-ending search for new stories, new people and the very best coffee in the world.
You can connect with Inge through her Linkedin profile, Twitter or Tumblr.