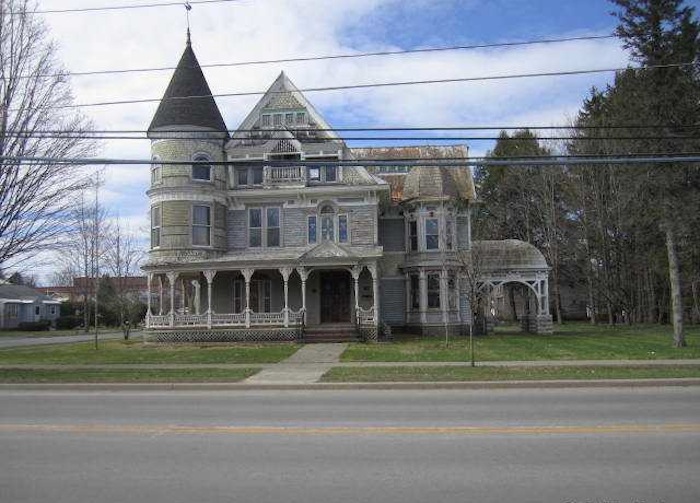 You've probably clicked on this article because you either believe in ghosts or you want to. Any skeptics reading however, can enjoy this post for the simple reason that there's a stunning 1880s Queen Anne home currently on the market for an astonishingly low asking price of $105,000.
But I don't suppose this absurdly good deal could have anything to do with the fact that it's almost certainly haunted, could it?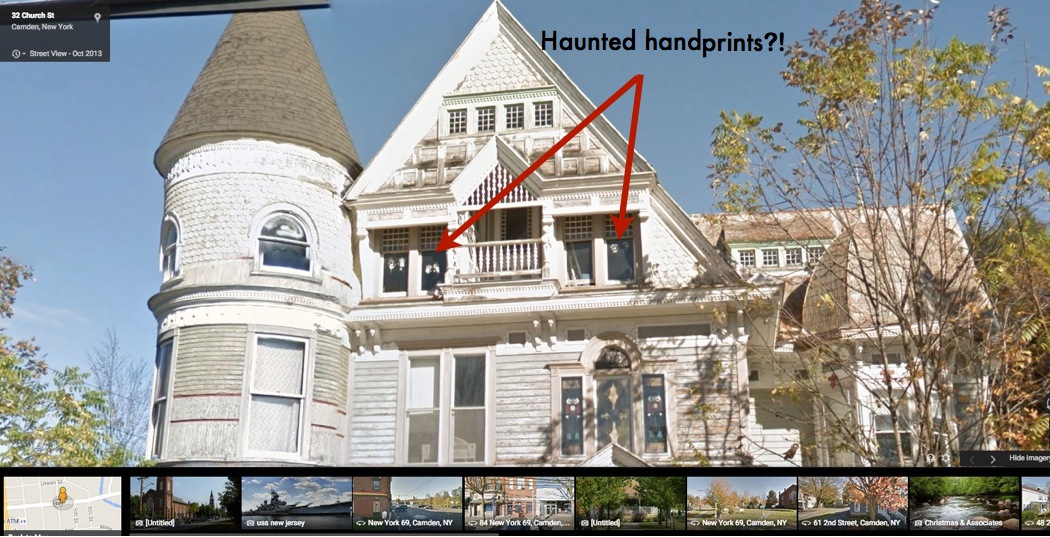 Soon after the listing in Camden, NY went up on the historic home enthusiasts' website, Old House Dreams, it came to the attention of some curious and observant internetters, that Google had captured this very house with its Street View cameras, revealing that the empty Queen Anne which has been on the market since 2010, might not be so empty after all…
Let's just take a closer look at those windows.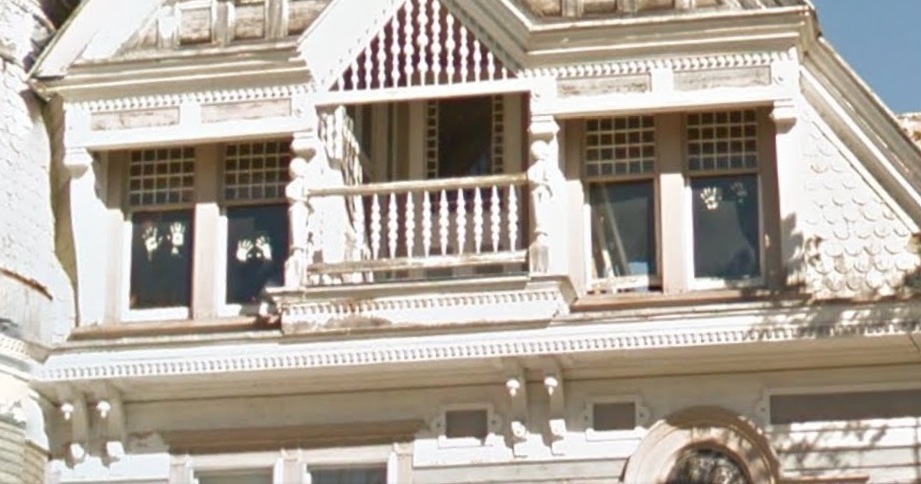 So now, really the only question for potential house buyers is: how many ghosts are in there and exactly how violent are they?!
Despite the rare home earning its place on the National Register of Historic Places, the3 bedroom house has been uninhabited and neglected for nearly half a decade now. Built sometime in the 1880s by a former clergyman turned wealthy hardware business owner, William H. Dorrance, the house complete with a tower roof, gorgeous stained and hardwood floors, fell into foreclosure recently after failing to sell at $169,000. It's last owners bought the house several years back for $234,000 but mysteriously left almost as soon as they bought it, leaving the house in its current state today.
On the bright side, you'll never be lonely in the Dorrance home! Let's take a look inside…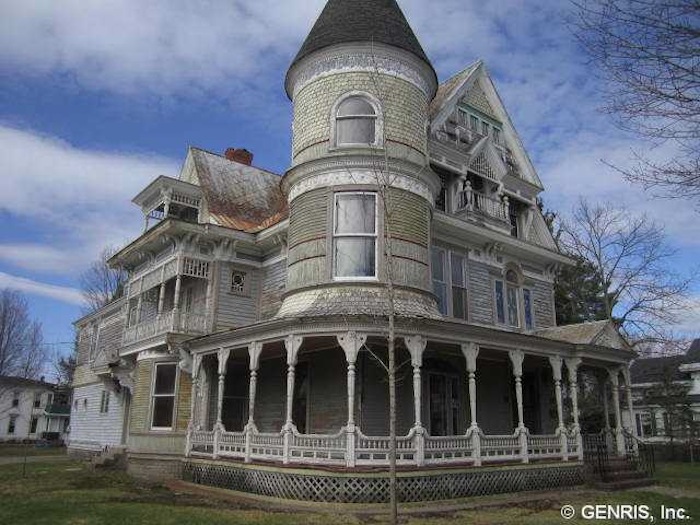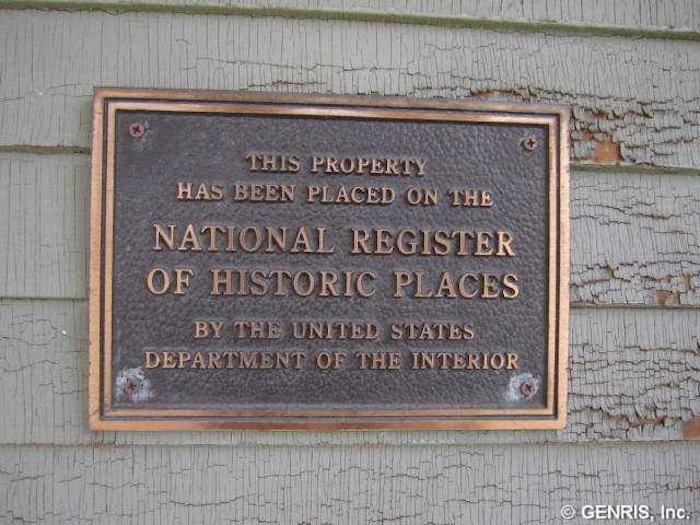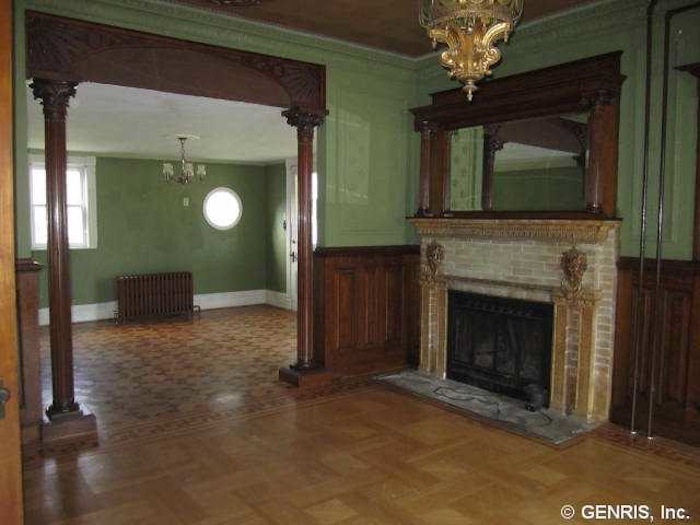 Oh, look at that, a friendly-ish face in the fireplace!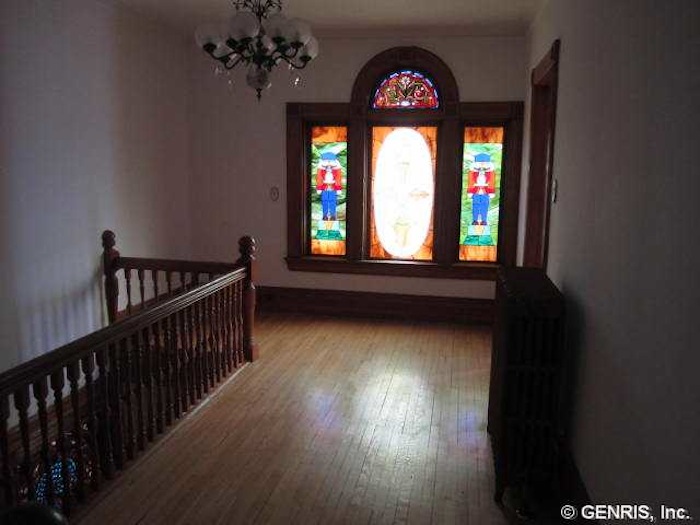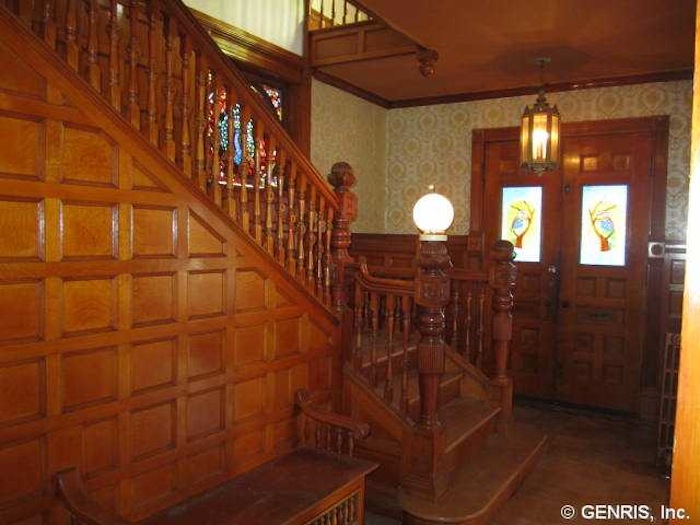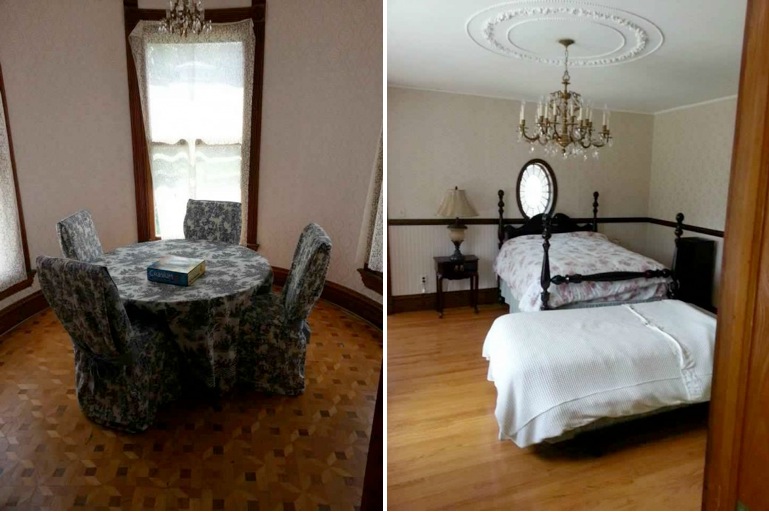 Dining rooms perfect for a Friday night séance and bedrooms suitable for any possible exorcisms needed.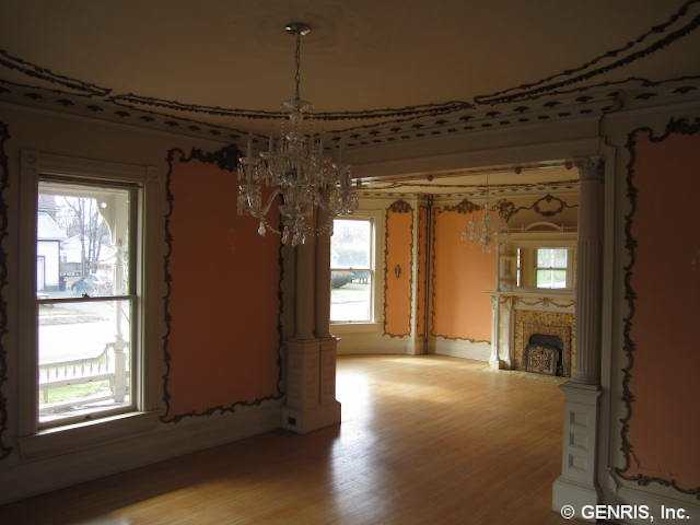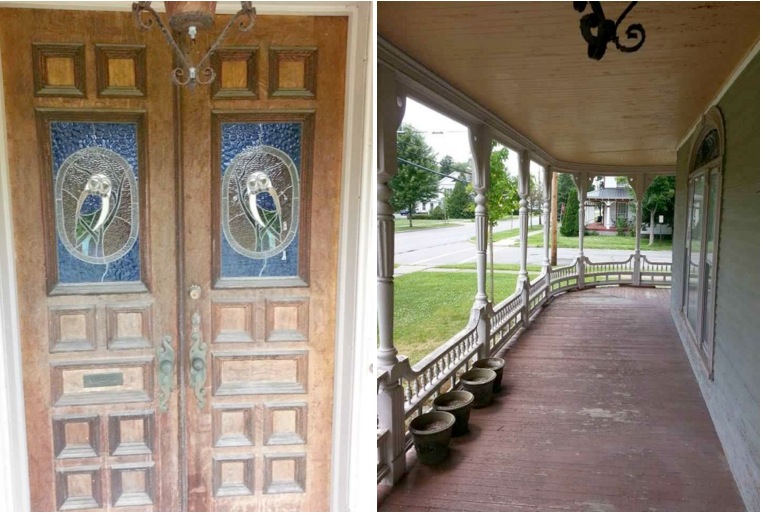 Ghostbusters can find the listing here.
And check out that suspicious Google capture for yourself here.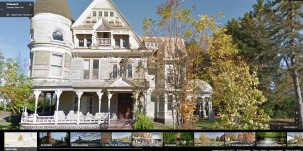 Via Old Home Dreams and Cult of Weird.  
PS. Discover my own visual cabinet of curiosities for the undiscovered and forgotten on my Instagram