After five years searching the internet for the abandoned and forgotten, it takes a lot to shock me these days. But this. This, is something you don't see everyday.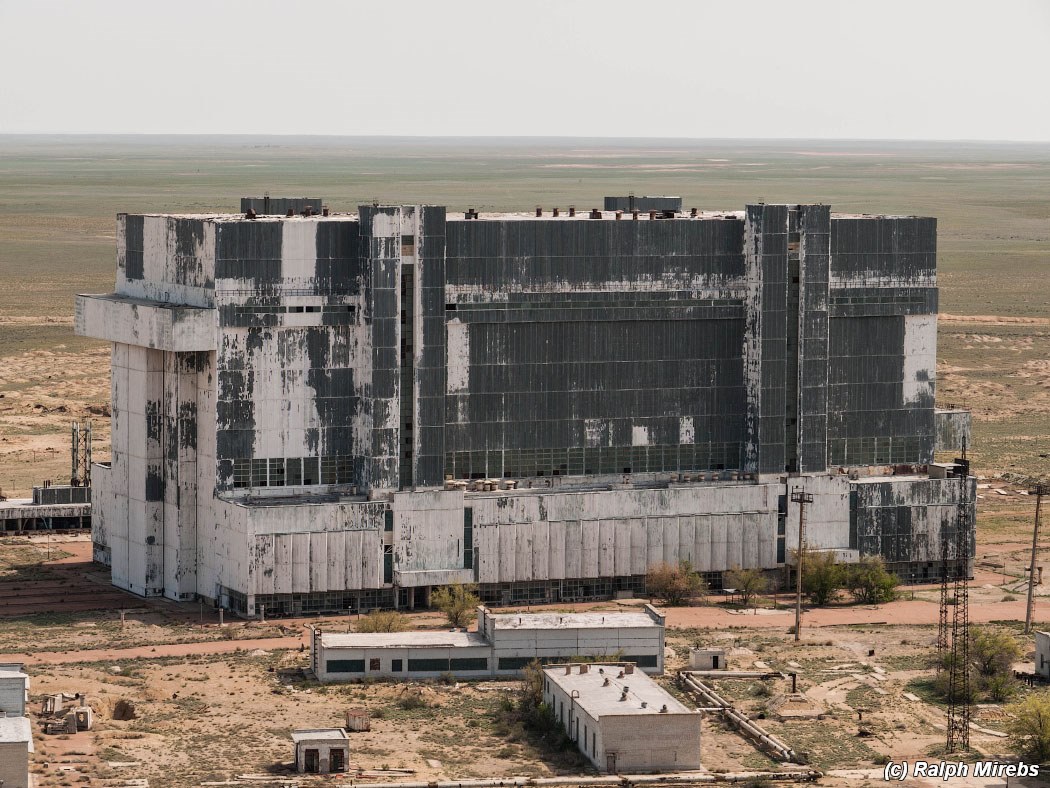 Inside a remote rusting warehouse in the Kazakhstan desert that once housed the Soviet space shuttle program, Russian urbex photographer managed to gain access inside the hulking building to find not one but two spacecrafts, sleeping under layers of dust and twenty years worth of bird droppings.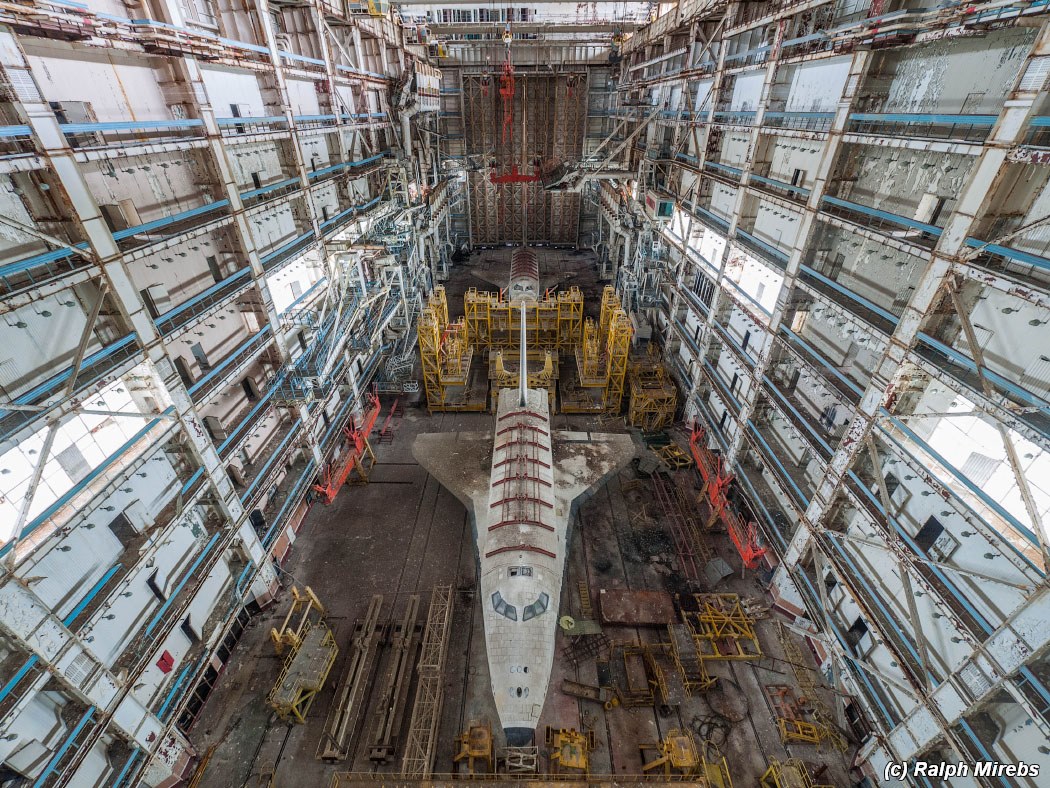 Spacecrafts are not usually the sort of thing you just leave lying around, but then again, when you're the losing team in a race between two world superpowers, it might seem like a good idea to hide away any reminders of that failure in a warehouse out in the desert.
"Russia is rapidly losing its status as a leading space power. For more than twenty years, the country has not produced anything new, continuing to exploit the legacy of the Soviet Union," writes explorer Ralph Mirebs accompanying his photographs (I've done my best with Google translate). "Everything is just words on paper and 'projects'".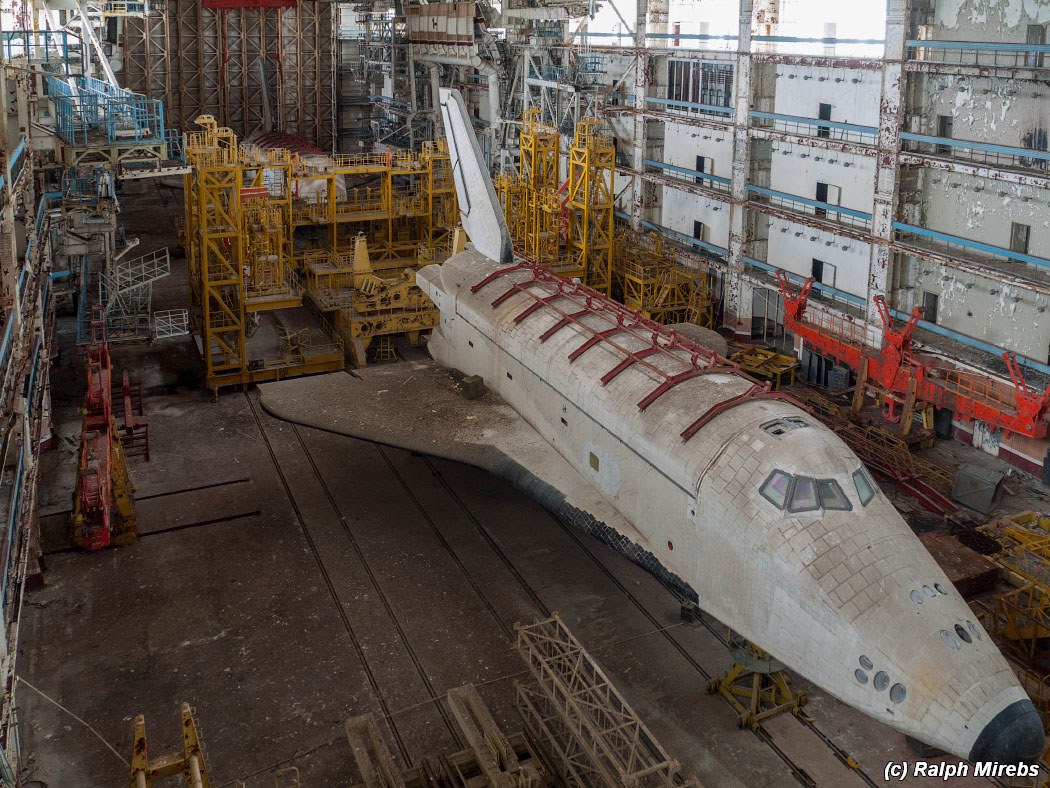 These two crumbling space crafts are inside a building that closed its giant sliding doors for the last time two decades ago. It's located on the Baikonur Cosmodrome, the world's first and largest operational space launch facility which launched the first manned spacecraft in human history, and before it, Sputnik 1.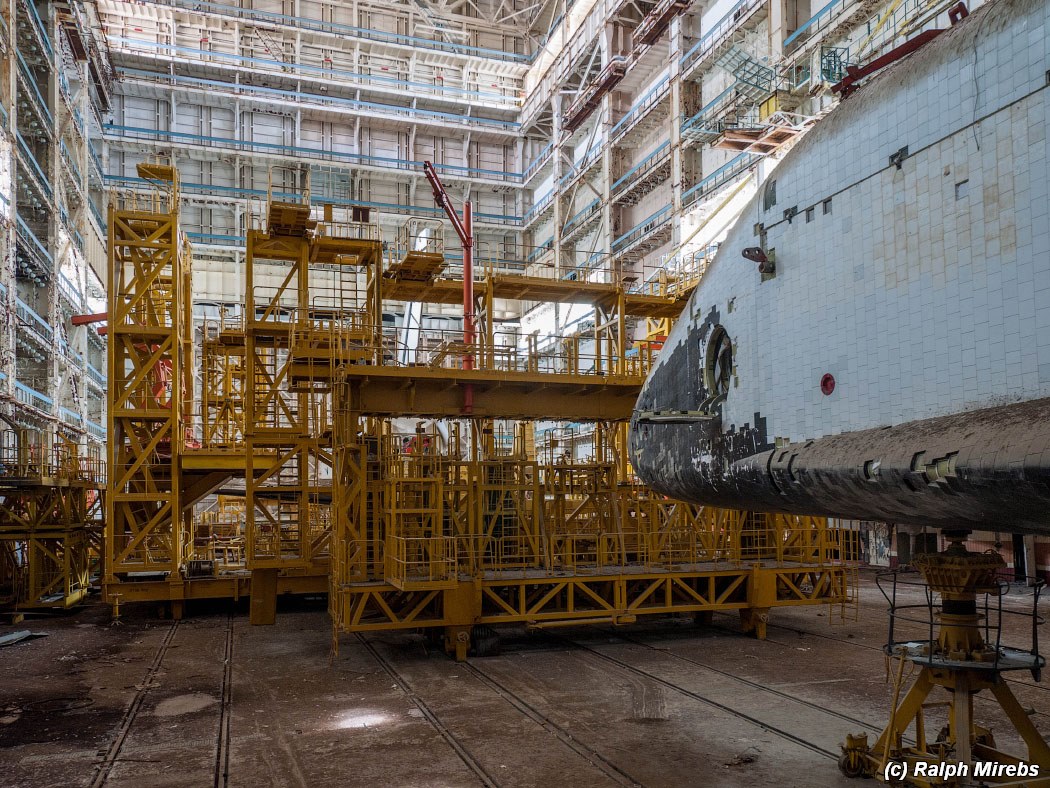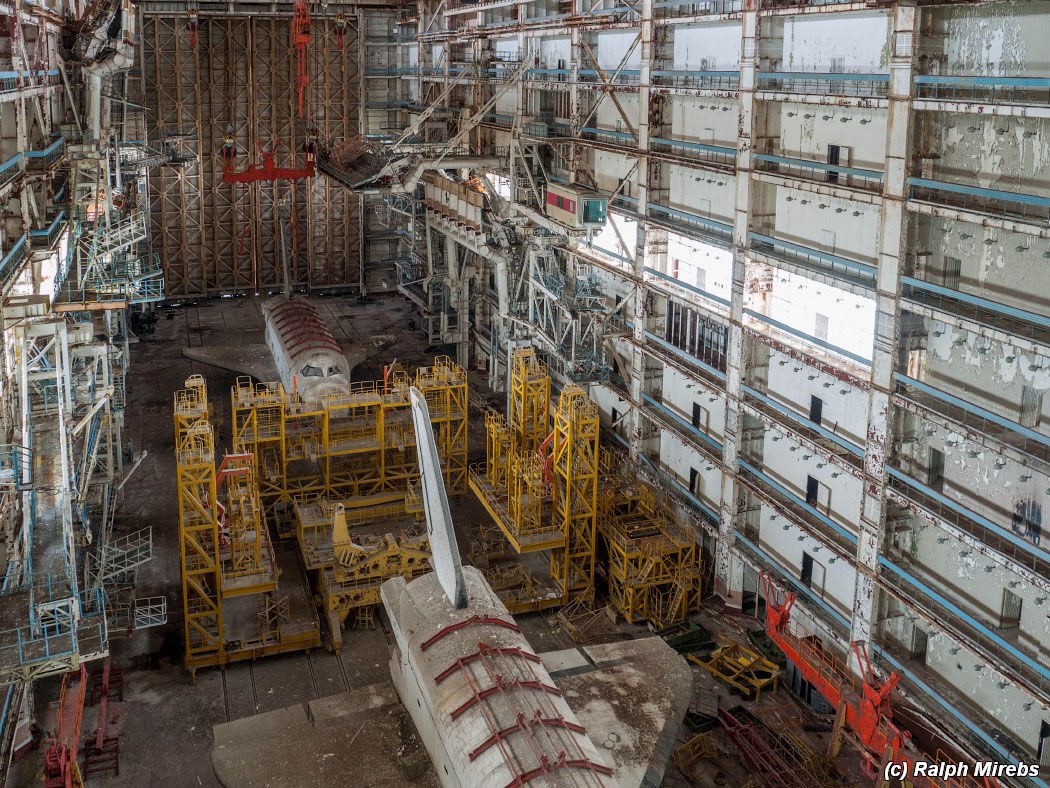 The facility remains a busy spaceport under the current Russian space programme but its Soviet chapter in history remains frozen in time inside this building. These two spacecrafts were built for the Buran orbital vehicle programme, the largest and most expensive program in the history of Soviet space exploration.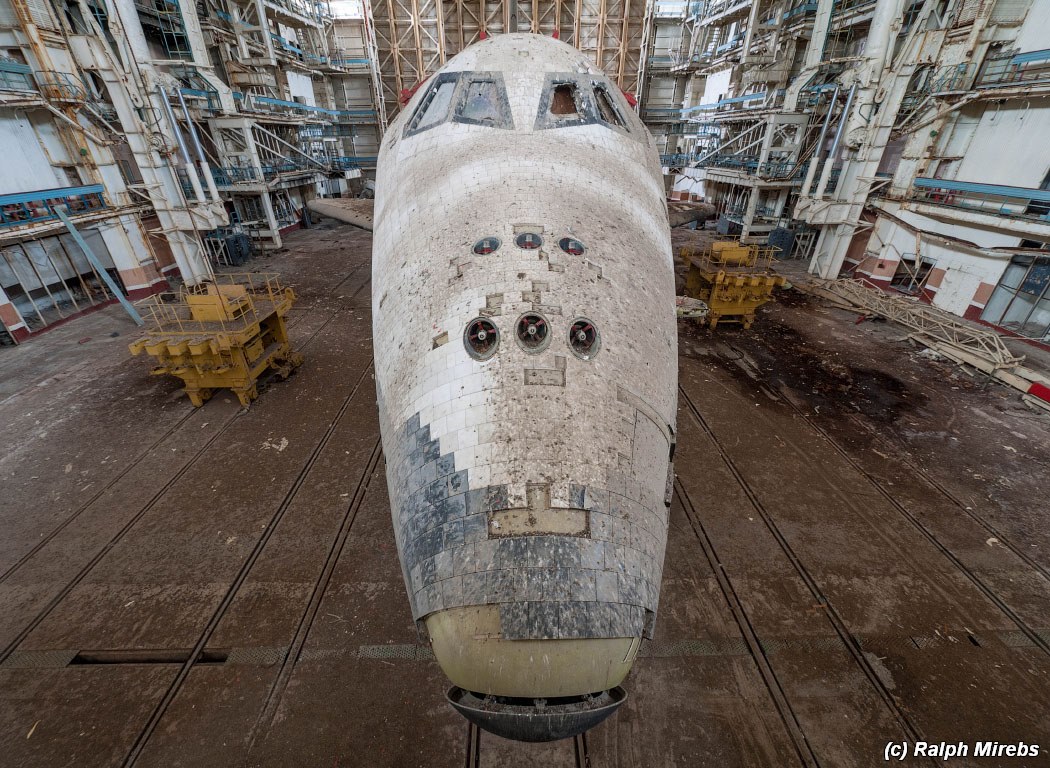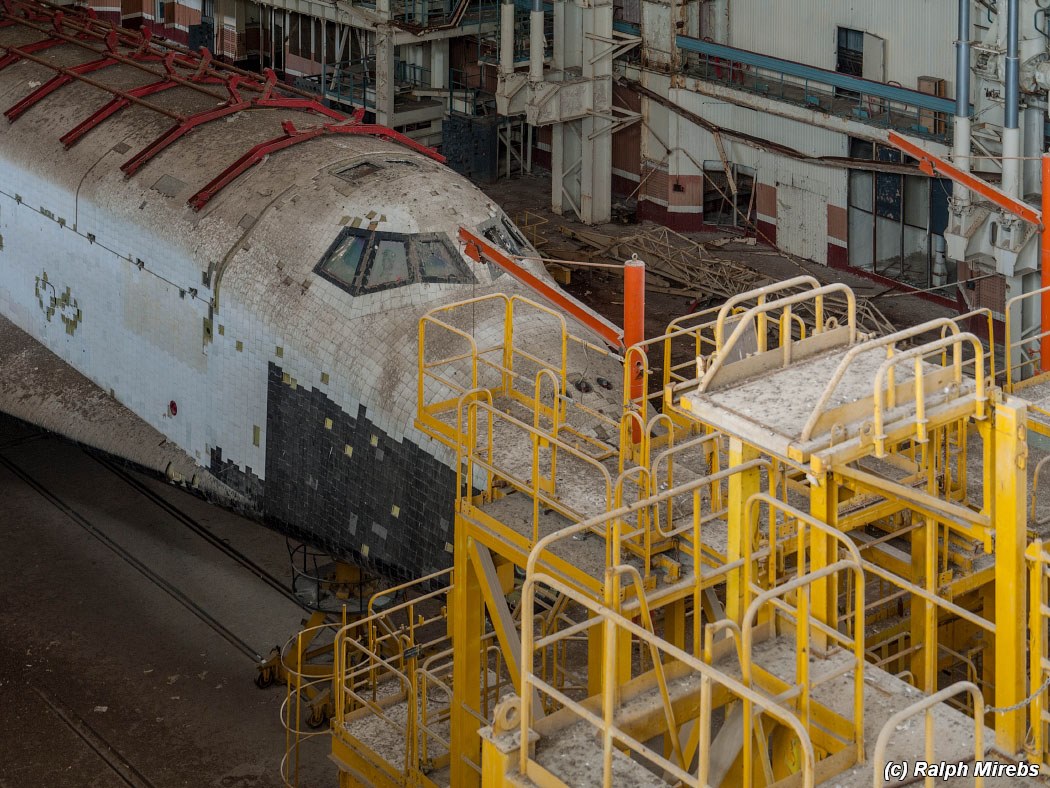 In the 1970s and '80s, the Buran program was started by the Russians as a response to America's Space Shuttle programme.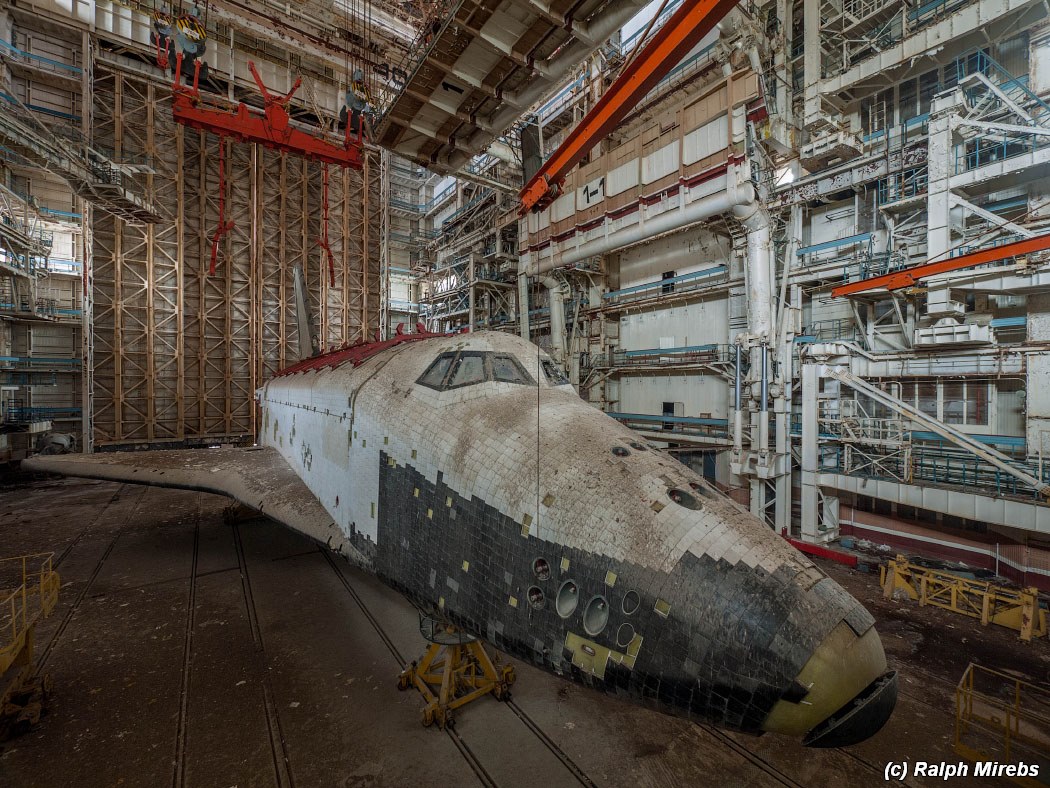 Despite the Soviet engineers initially being reluctant to design a spacecraft that looked similar to the American shuttles, you'll notice they look pretty similar to the NASA shuttles because their design was already ideal.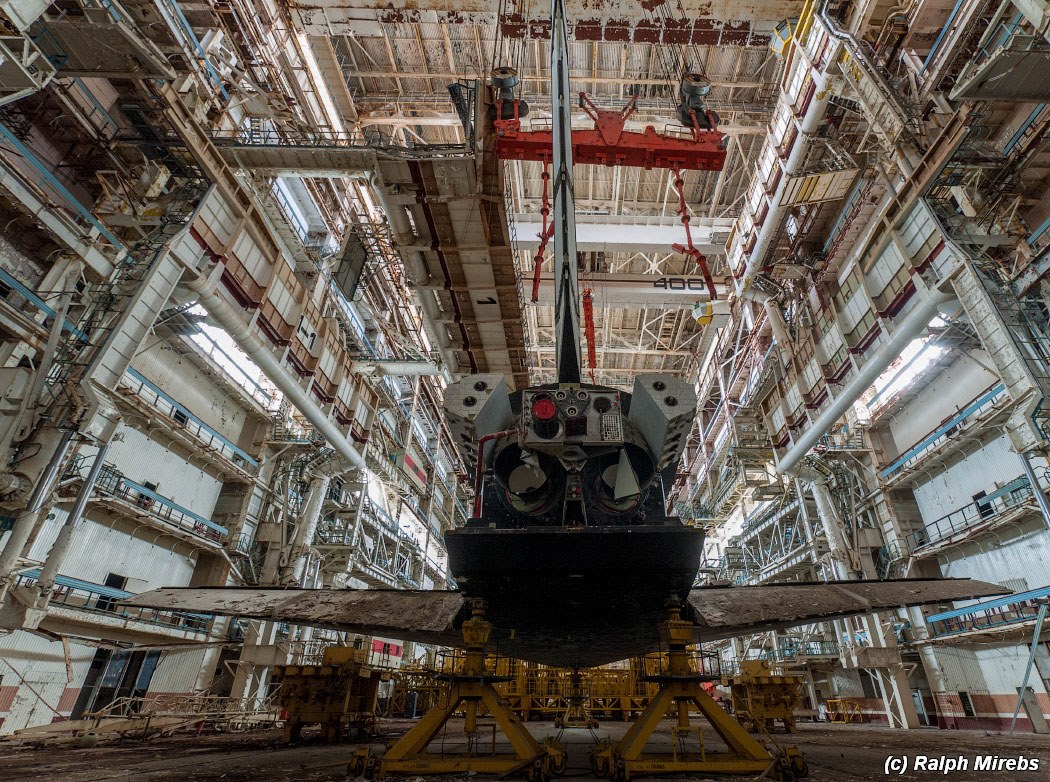 The reusable spacecraft project that cost billions of rubles completed just one unmanned orbital spaceflight in 1988 before it was suspended to lack of funds and the political situation in the Soviet Union. The programme was officially terminated on 30 June 1993, by President Boris Yeltsin.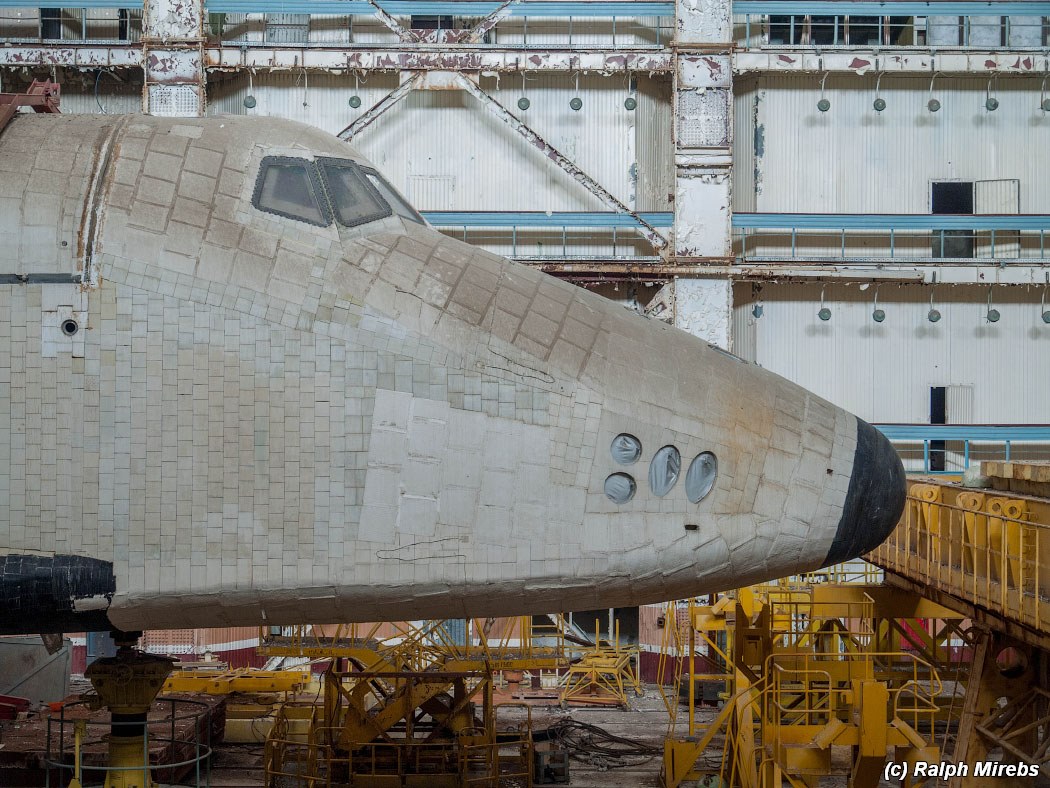 Our photographer didn't stop at making his way inside the warehouse. Mirebs also found his way into the cockpit of one of the shuttles…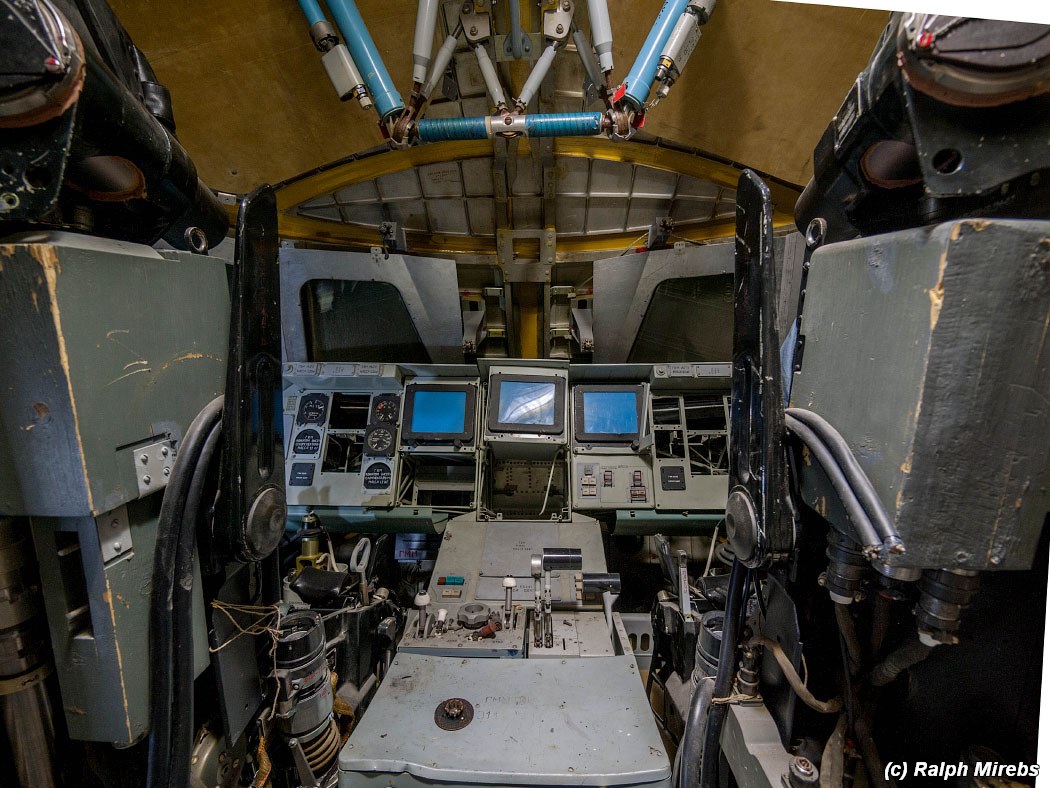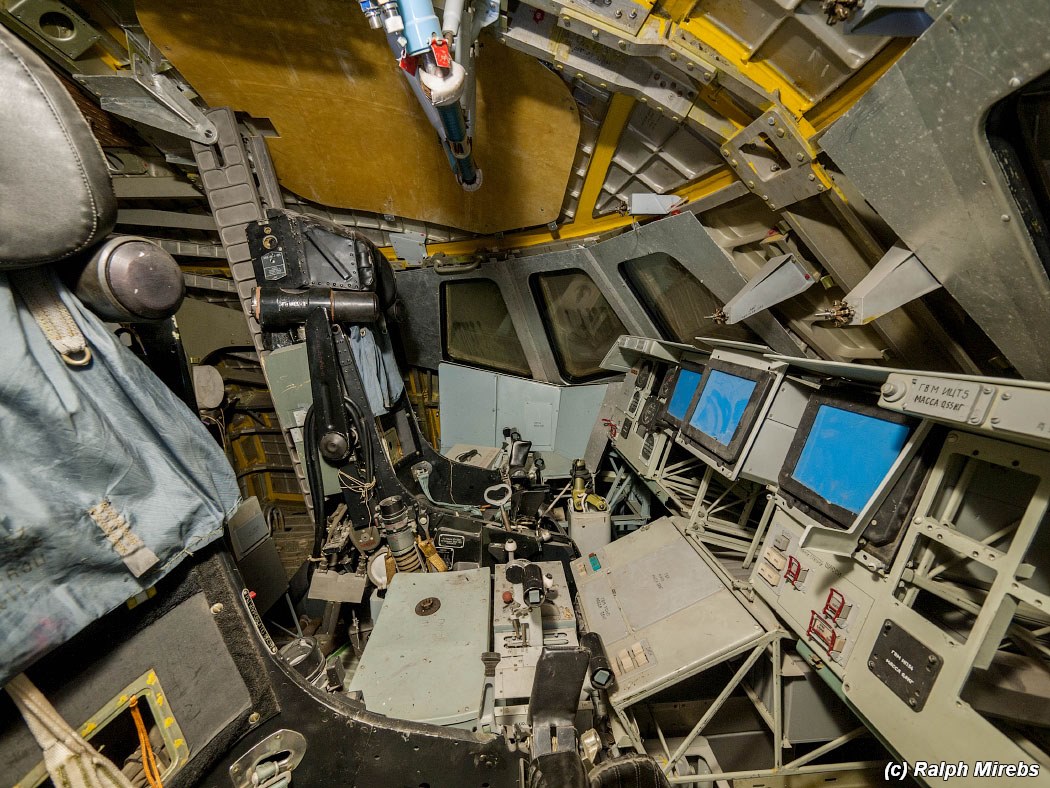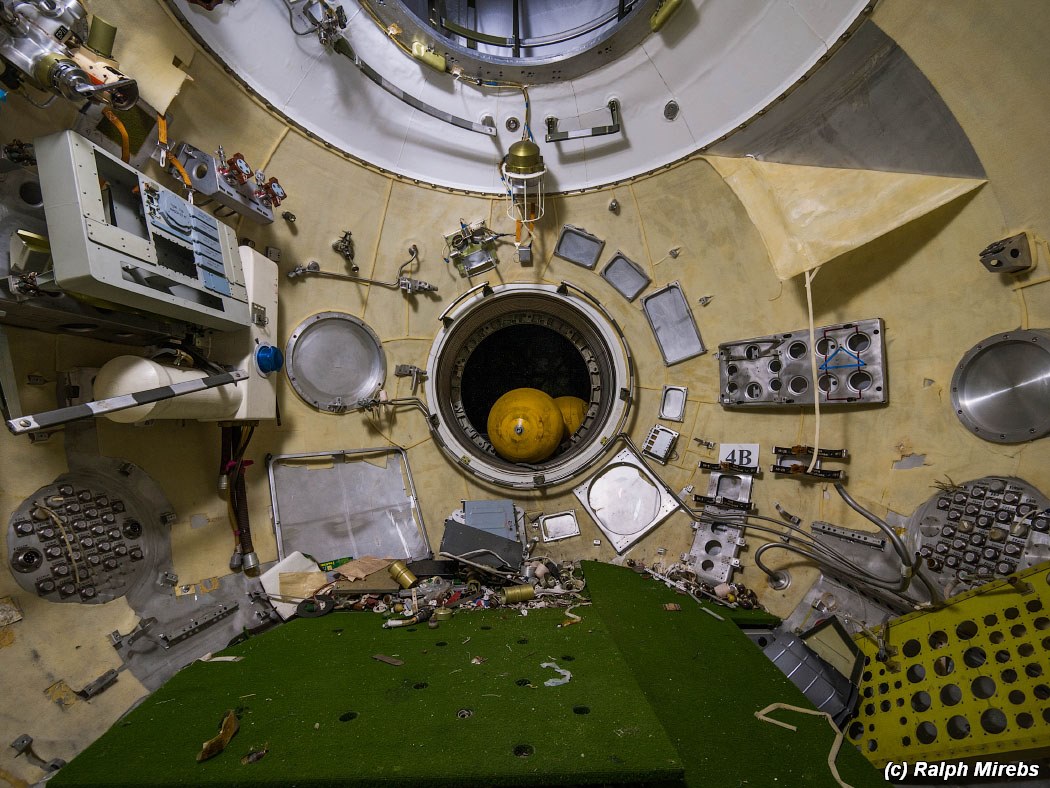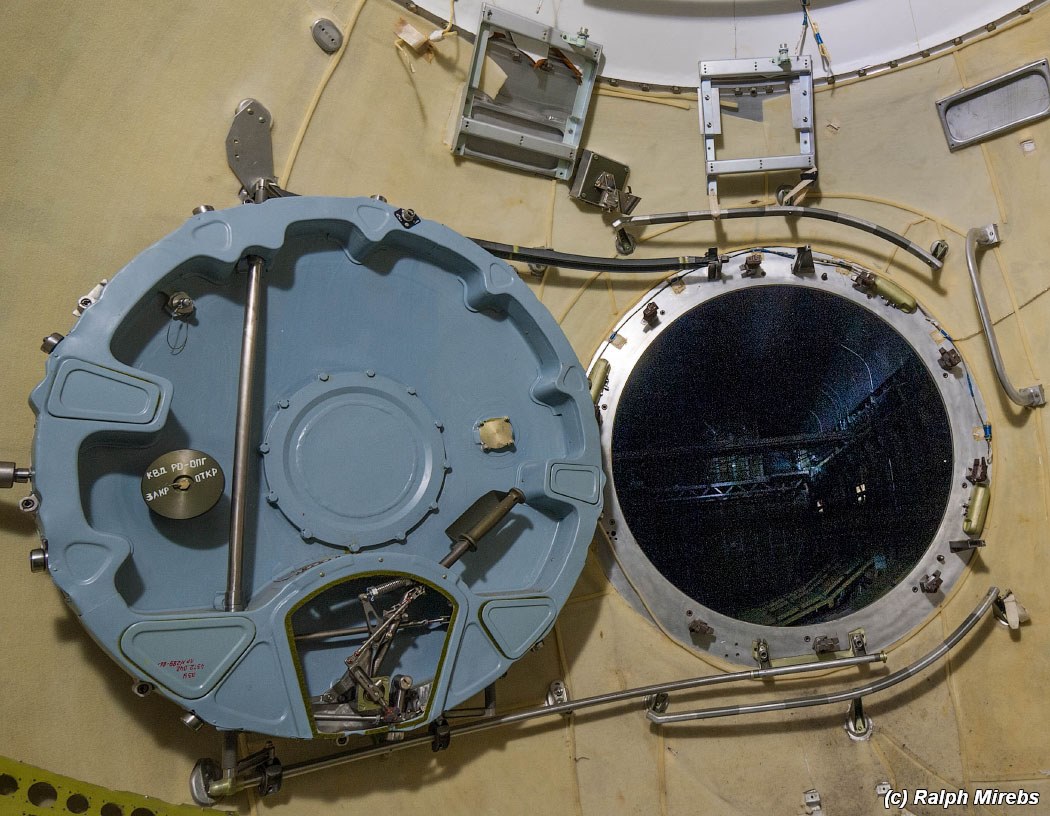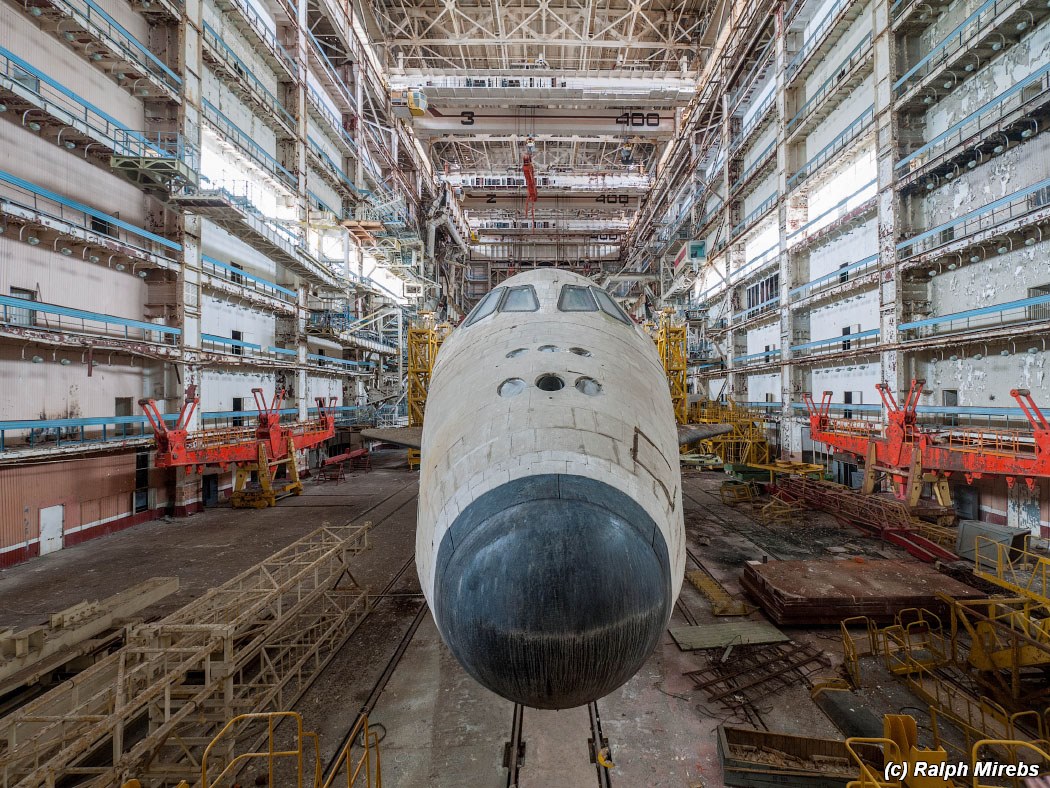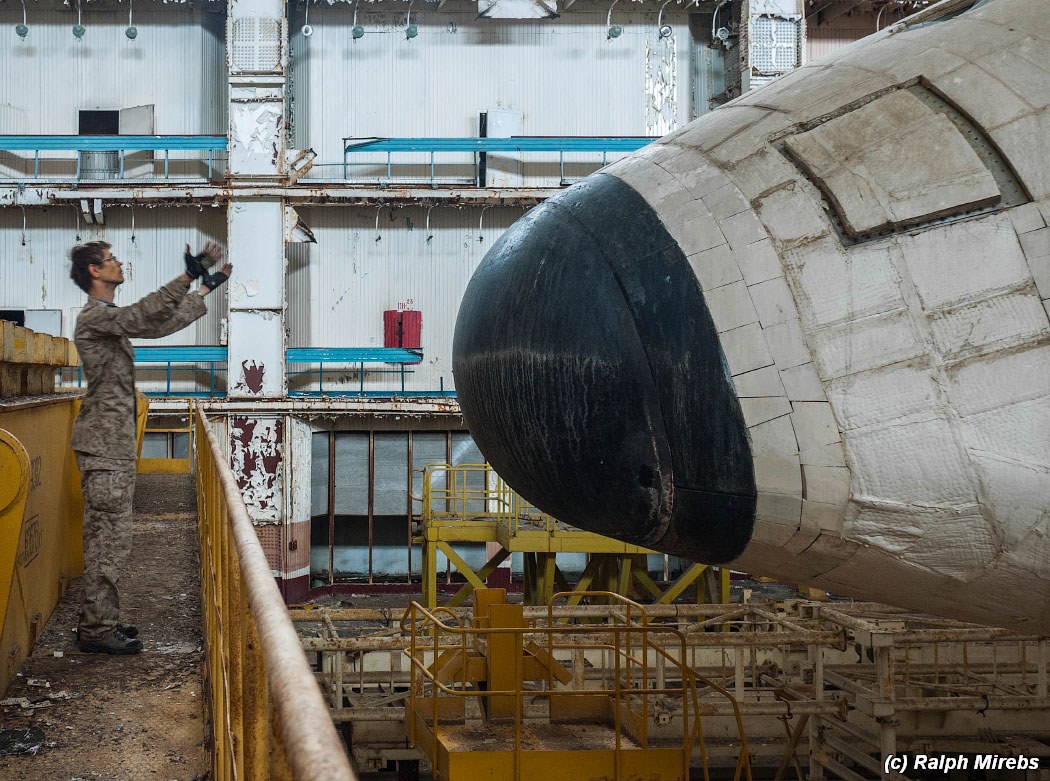 Find all the incredible photos of Ralph Mireb's Soviet Space exploration here.