Traditional wood green shutters, lace curtains, Swiss chalet beams; all the makings of a quaint little villa in the woods. But strangely, the windowpanes don't reflect the sunlight and on closer approach, the house looks impossibly narrow. Because this is no quaint Swiss chalet but rather a military bunker in disguise.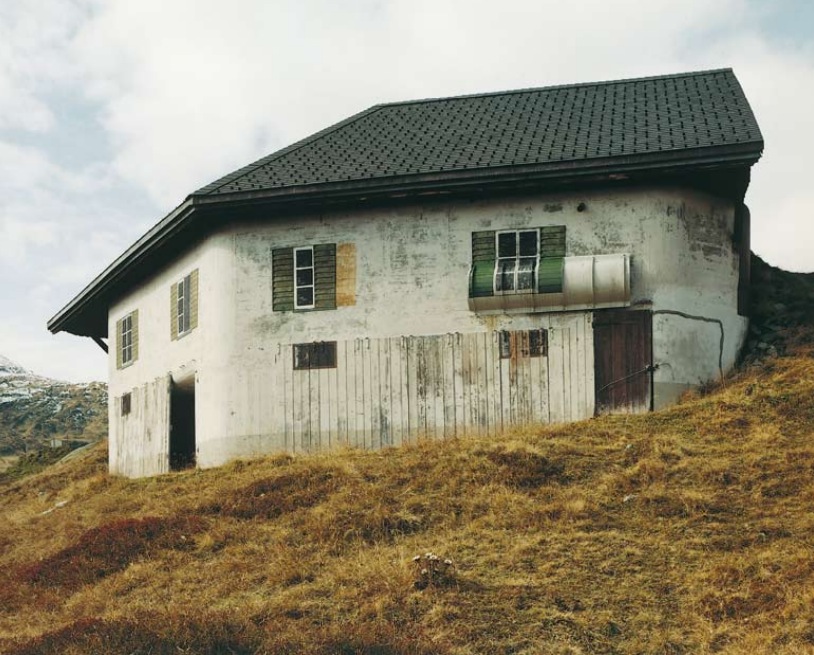 Architectural fakery is one of my favourite things, so finding the work of photographer Christian Schwager and his project on "Fake Chalets" was bound to happen sooner or later. Until 2004, camouflaged bunkers were a well-kept military secret in Switzerland and many Swiss residents had no idea that there were weapons compounds sitting in the middle of the villages where they grew up until Schwager's book of photographs went public.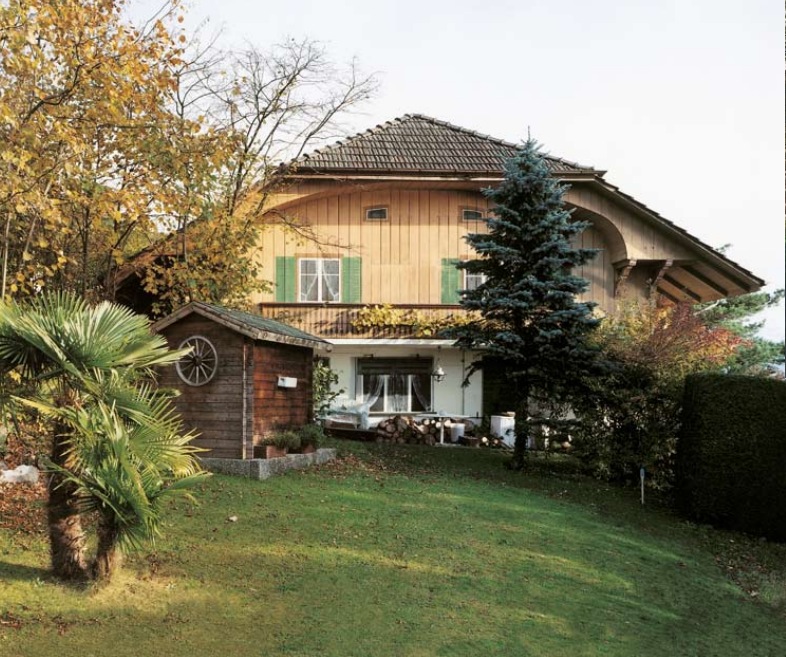 Christian estimates there are at least 250 bunkers hiding behind well-disguised facades that have gone unnoticed for years, sometimes sitting right on the main streets of town. He has visited photographed over a hundred of them, mainly from World War II when aerial reconnaissance and espionage was rife and the government began dressing up their not-so-subtle concrete bunkers.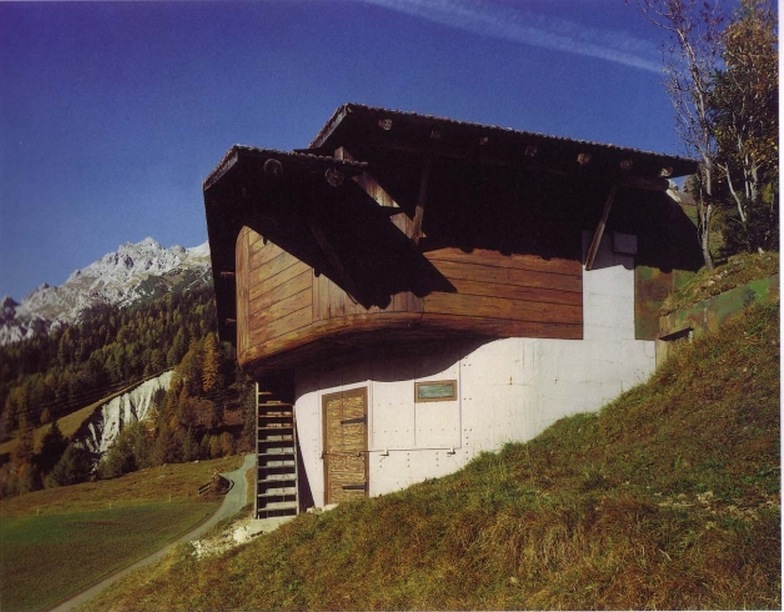 It was also handy in maintaining that picture-perfect image of Swiss landscapes for tourism. Theatre set designers and artists were hired to give the bunkers their make-overs to help them fit in with the local surrounding chalets. They were required to ensure the concrete "chalets" could deceive the human eye at a minimum distance of 20 meters with realistic shutters, precise imitations of wood grain and even the sun's reflection.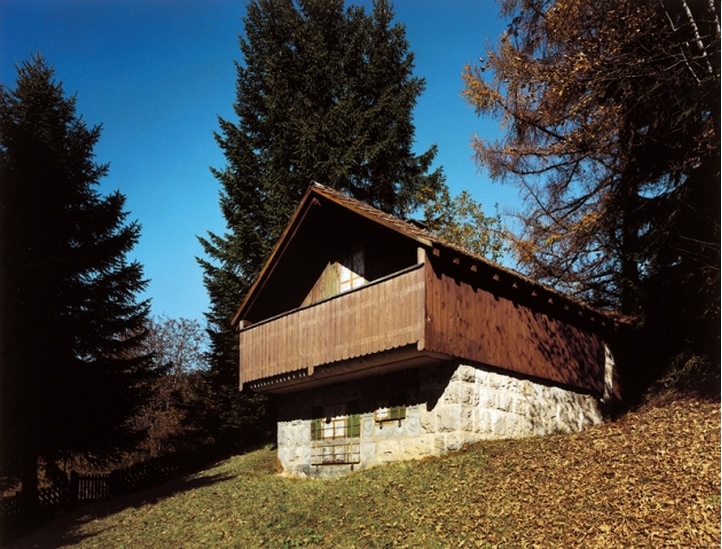 These pretty pastel chalets were built near Geneva as part of Switzerland's WWII line of defense called the "Promenthouse Line", or more locally known as the "Toblerone Line" because of the concrete blocks that were installed which resembled the famous chocolate bar. Twelve military fortresses were built along the line but these two were camouflaged to look more like they were housing Heidi than a bevy of weaponry.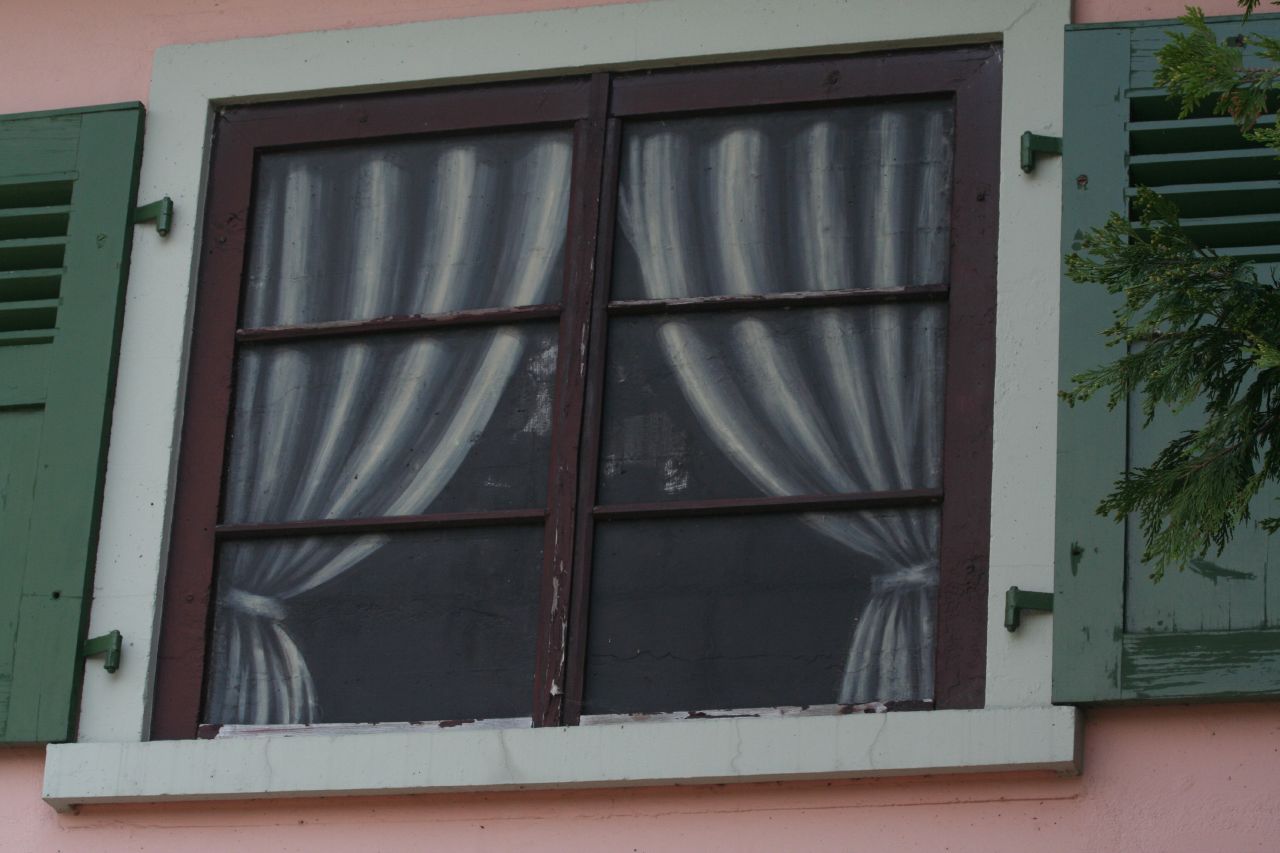 The 7 foot thick walls of Villa Rose and Villa Verte are masterfully disguised like the perfectly manicured chalets that characterise the picturesque countryside. Fully fortified and militarised, the villas are even said to have been equipped with toilets that had holes in the walls for grenade-throwing.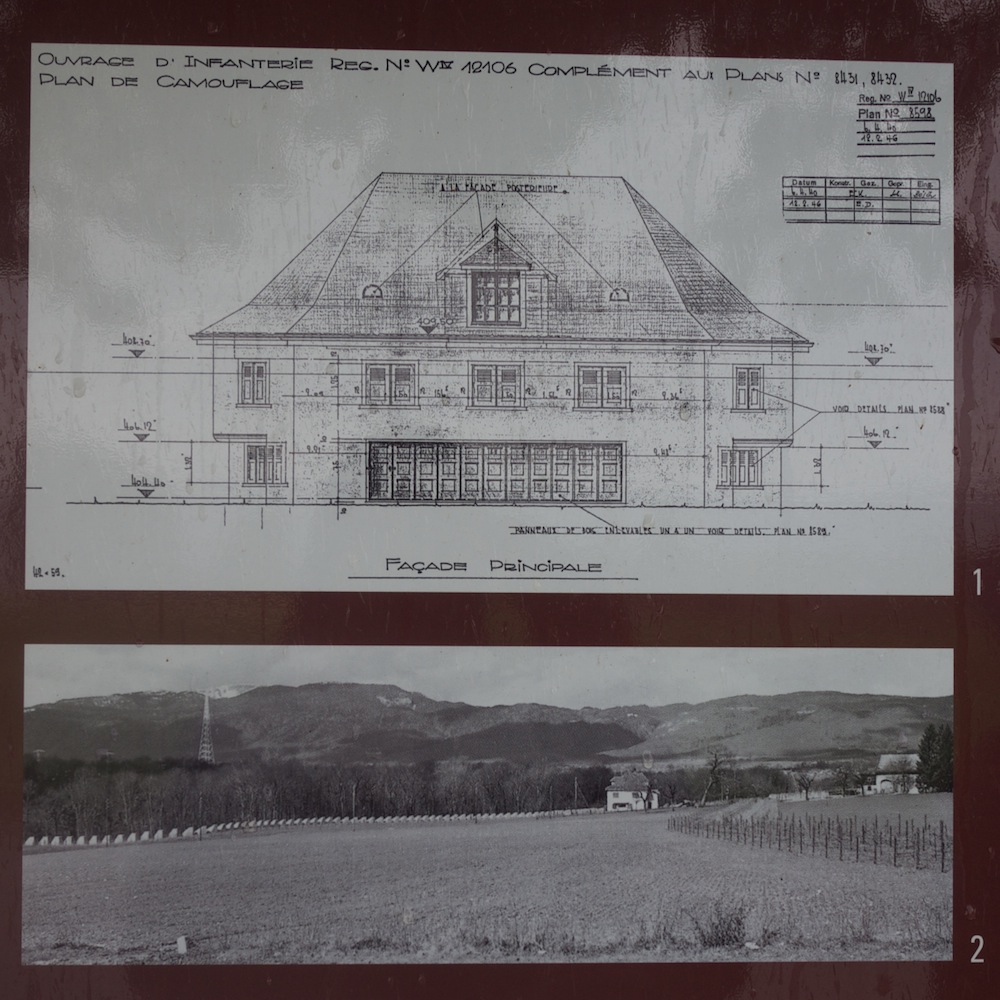 Following the publishing of Christian Schwager's book when Switzerland's fake chalets became an open secret, Villa Rose was restored and opened to the public in 2006 as part of the European Heritage Days celebration.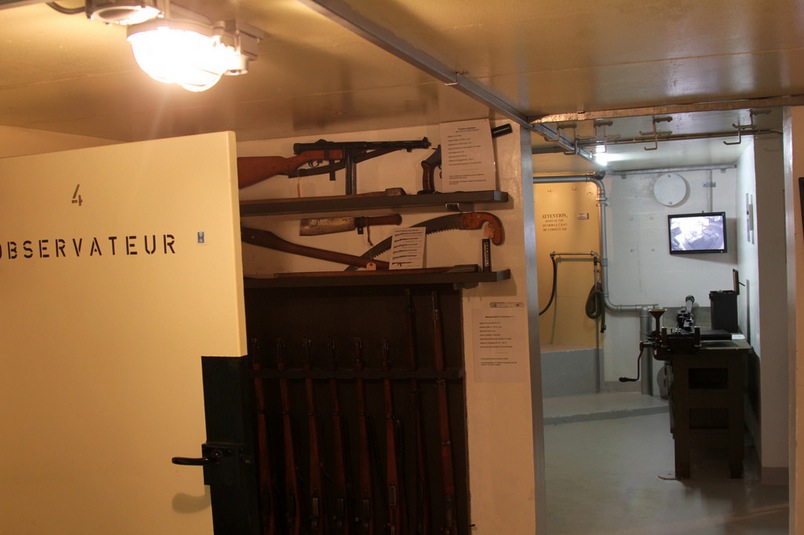 With many of the publicly-known bunkers being no longer in use, the army has left a good number of them to decay or be demolished. Schwager sees the fake chalets as works of art however, and hopes more can be saved and preserved.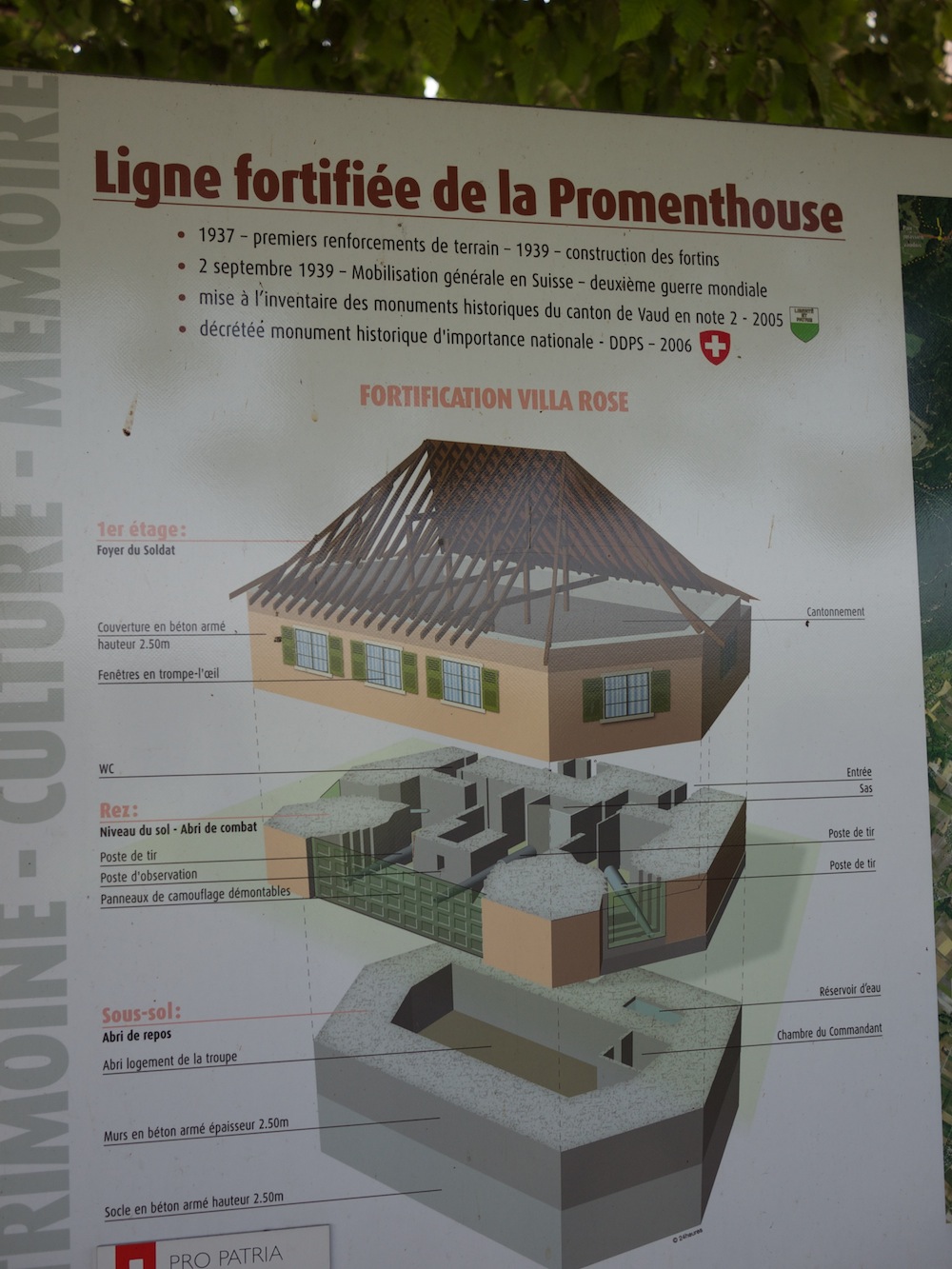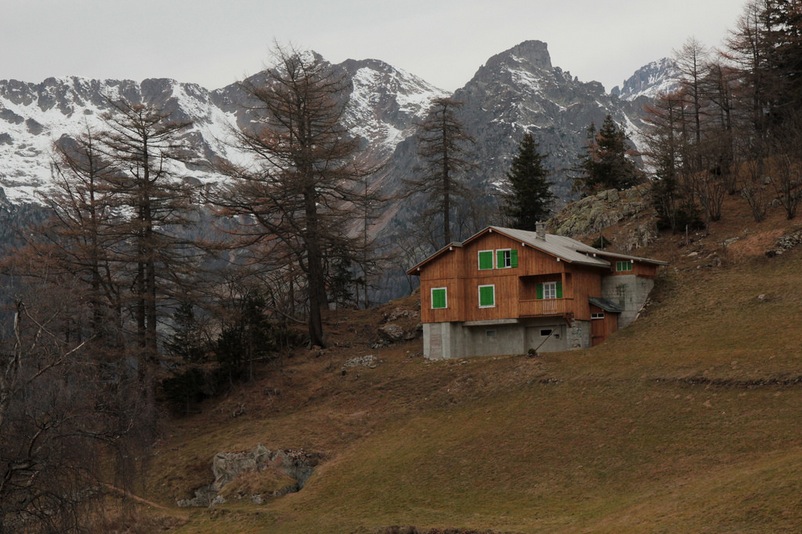 Here's another WWII bunker chalet I found through Flickr in Valais Switzerland which looks to have somewhat opened up access to the public…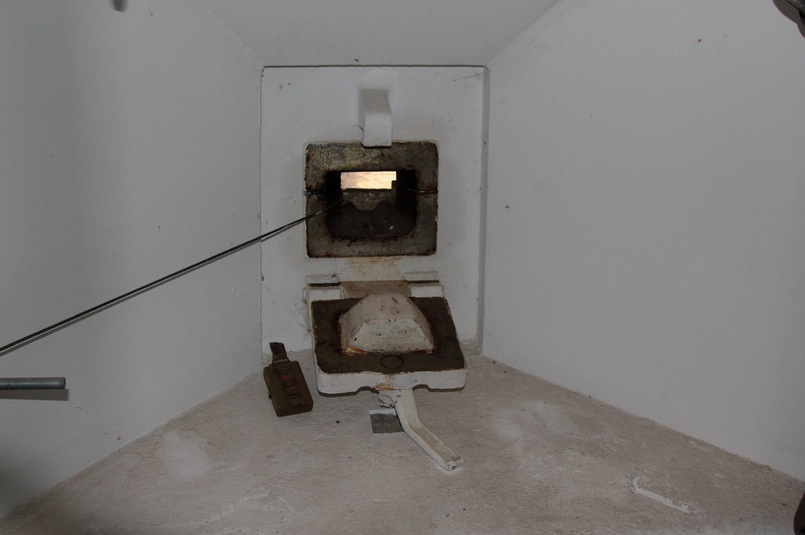 In the same realm of Swish architectural fakery, I then stumbled upon the photographs of Leo Fabrizio, taken between 1999 and 2006.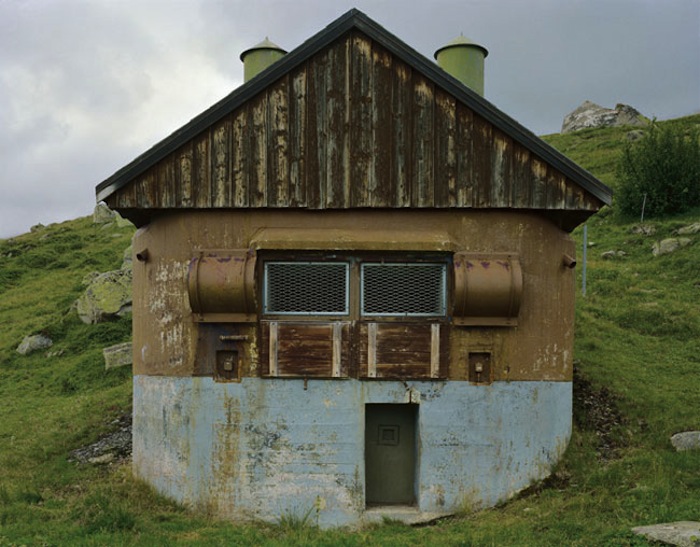 From faux chalets to bat caves, Bond lairs and some rather more bizarre fakeries, here's a few more to round up our look at the Swiss masters of disguise.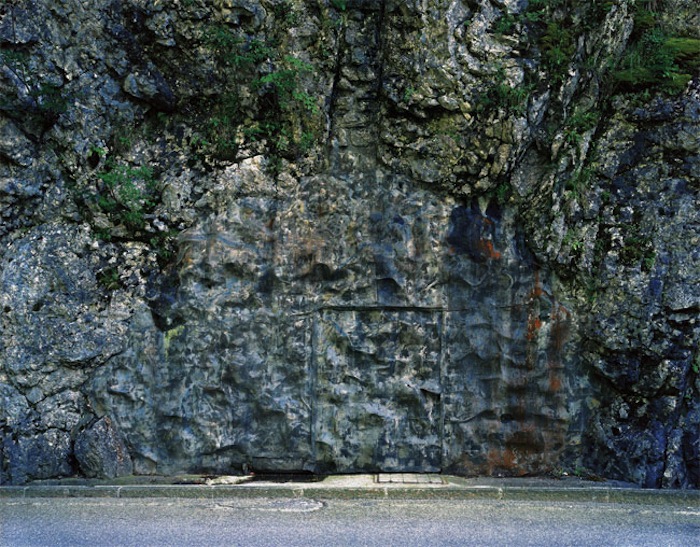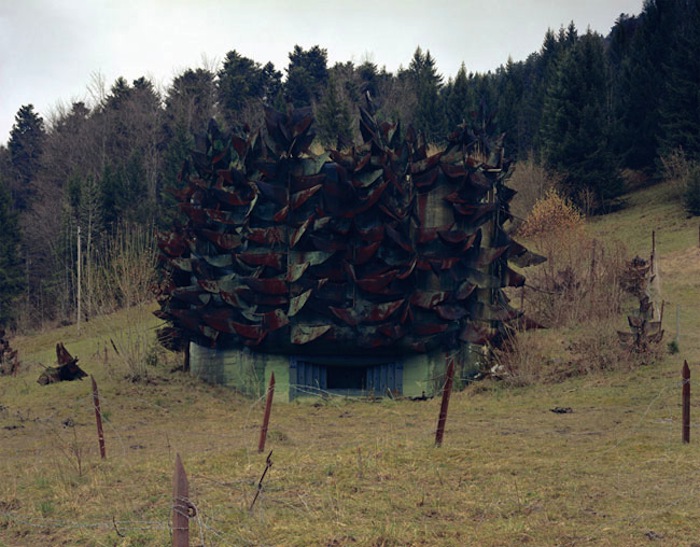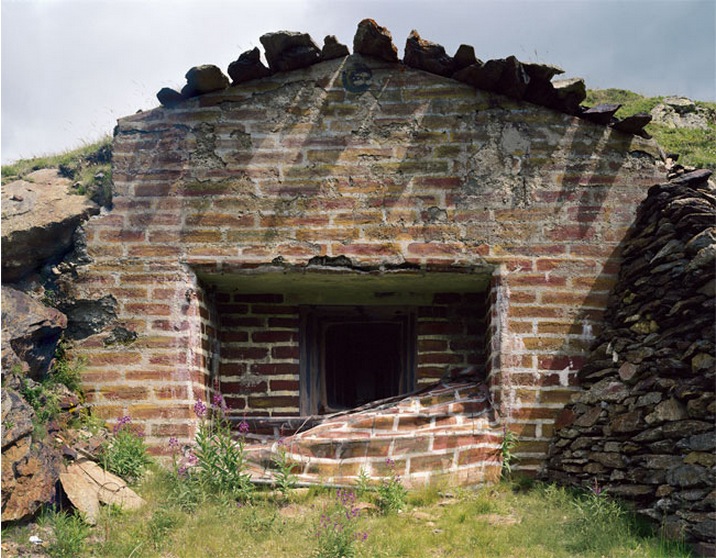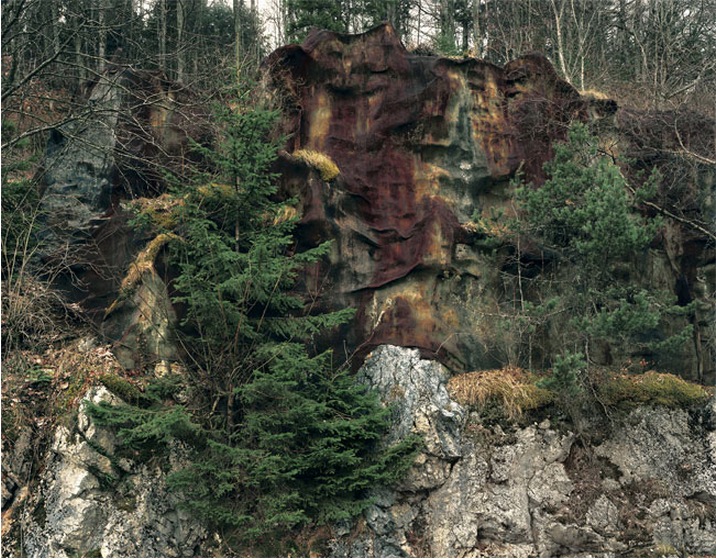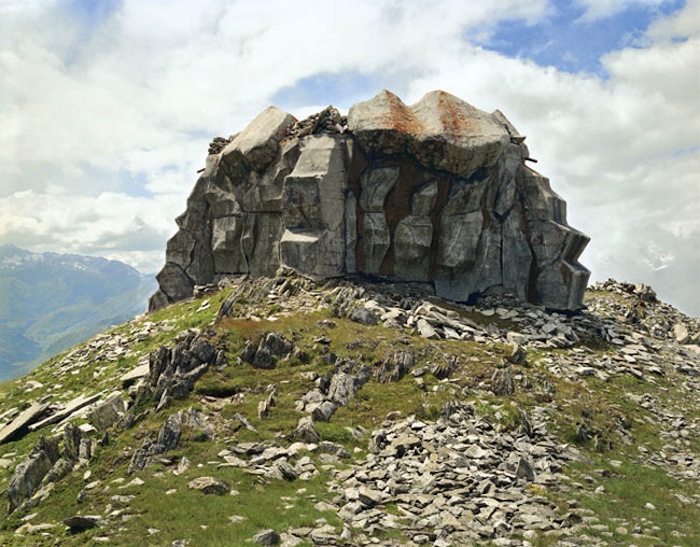 You can get Christian Schwager's fascinating coffee table book on Fake Chalets here and Leo Fabrizio's book "Bunkers" here.