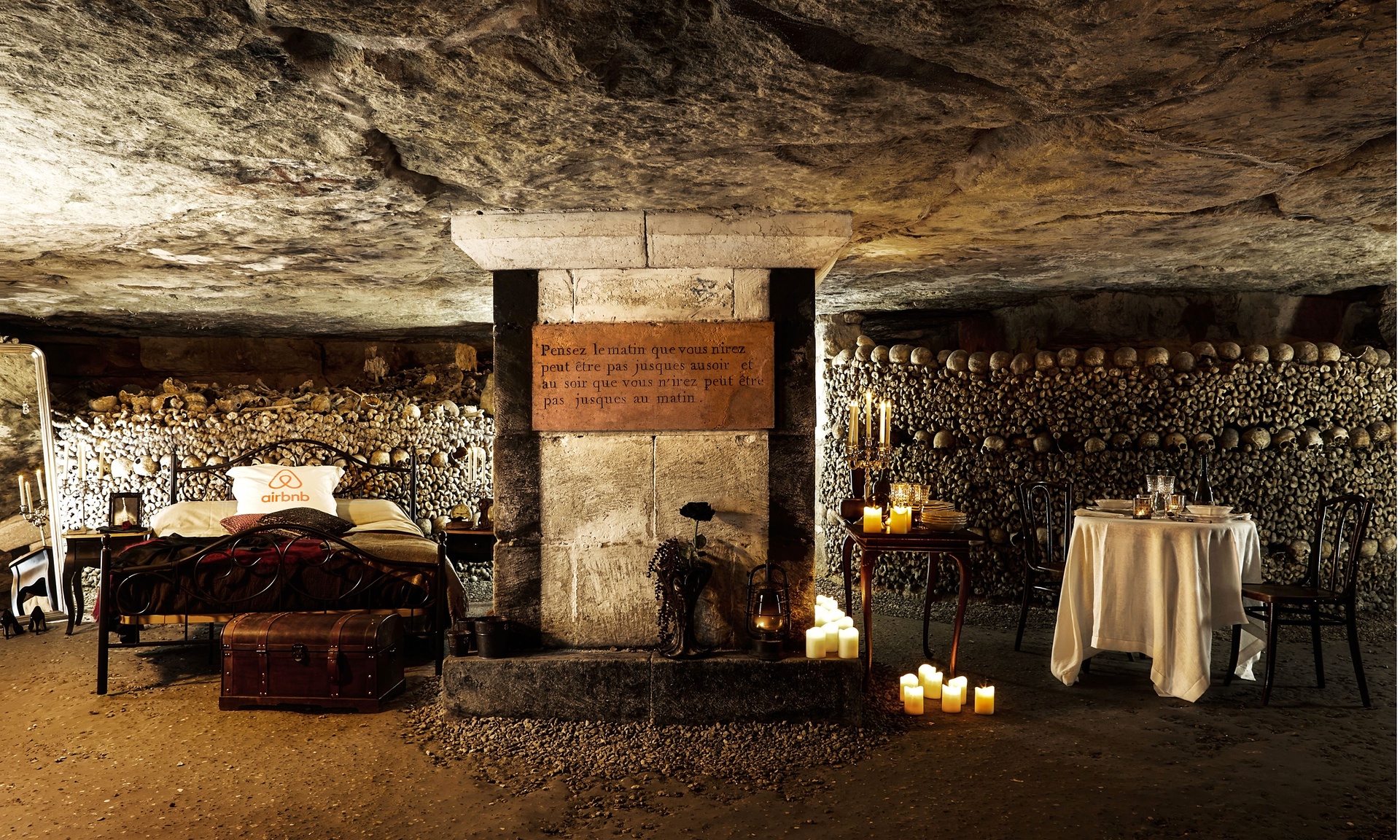 So I've given you tips on how to explore the catacombs, party in the catacombs, farm organic mushrooms in the catacombs and even swim in the catacombs, but would you dare to sleep in the Parisian catacombs? Picture a fluffy white duvet, expertly plumped pillows, surrounded by candlelight … and six million human skeletons.
Yup, it's the latest Parisian rental offered up on AirBnB…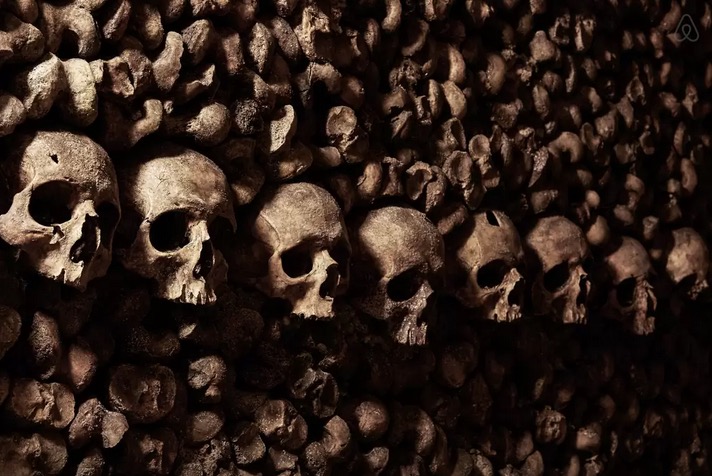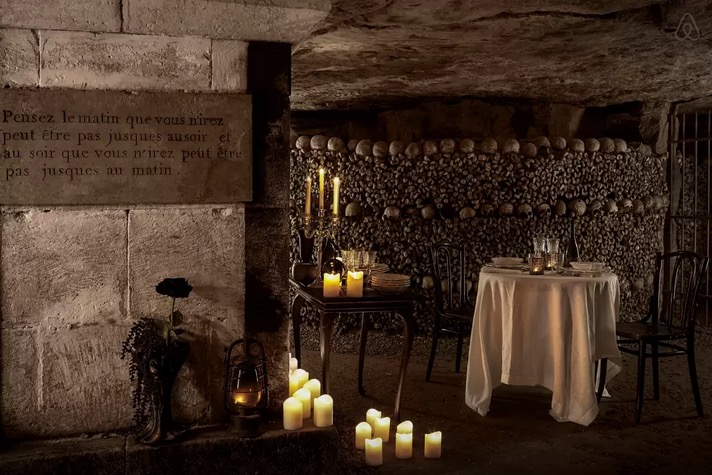 This Halloween night, your private bedroom in the catacombs awaits some 20 meters deep. A candlelit gourmet dinner and concert will set the mood for the evening and before bedtime, a storyteller will recount the ghostly tales and chilling history reported to have taken place in these abandoned underground tunnels that became the final resting place of 6 million souls.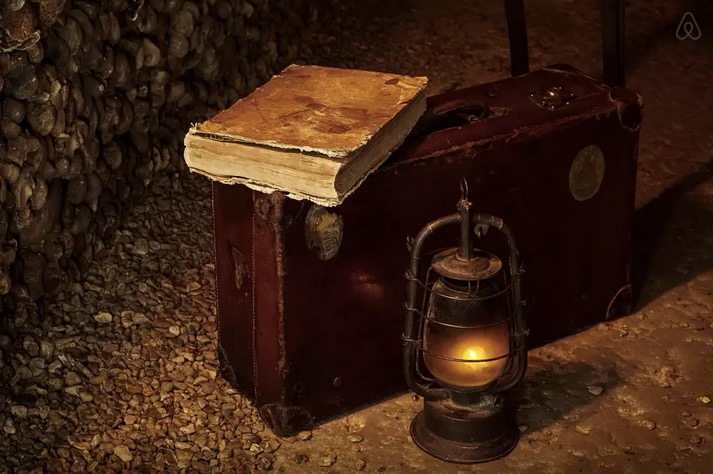 Spending a night in this mysterious subterranean labyrinth is free if you can convince AirBnb why you're brave enough to sleep in the catacombs. Write a story of 100 words maximum in English or in French before October 20th and wait to see if you get lucky– or unlucky, depending on how restful those six million other souls are feeling on Halloween night, when you're using their skulls and bones as your headboard…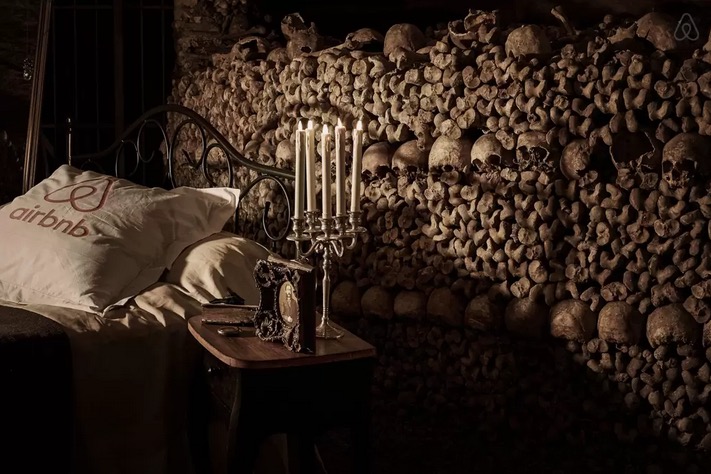 Airbnb reportedly paid up to €350,000 euros to privatise the tunnels for the night, which accommodates two people, and house rules include respecting the Catacombs "as you would your own grave". They also request they you be "mindful of your Parisian neighbours, both the living and the dead; no bobbing for apples in the Catacomb pools and no tricks. But plenty of treats".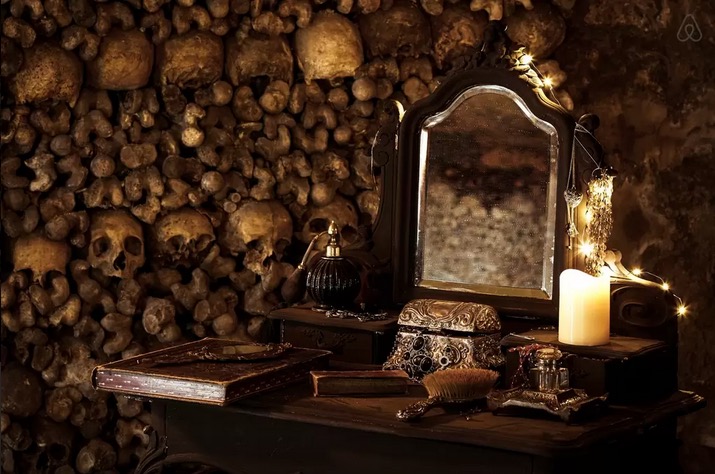 While the amenities listed for an Airbnb in Paris typically include Wifi, heating and hopefully an elevator, this listing provides just three basic amenities: a First Aid kit, fire extinguisher and a catacombs safety card.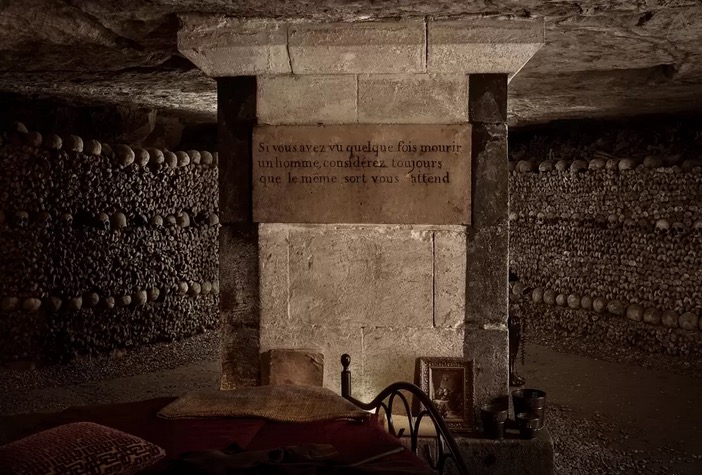 For an unforgettable night this Halloween in the Parisian Catacombs, visit the AirBnb listing here.