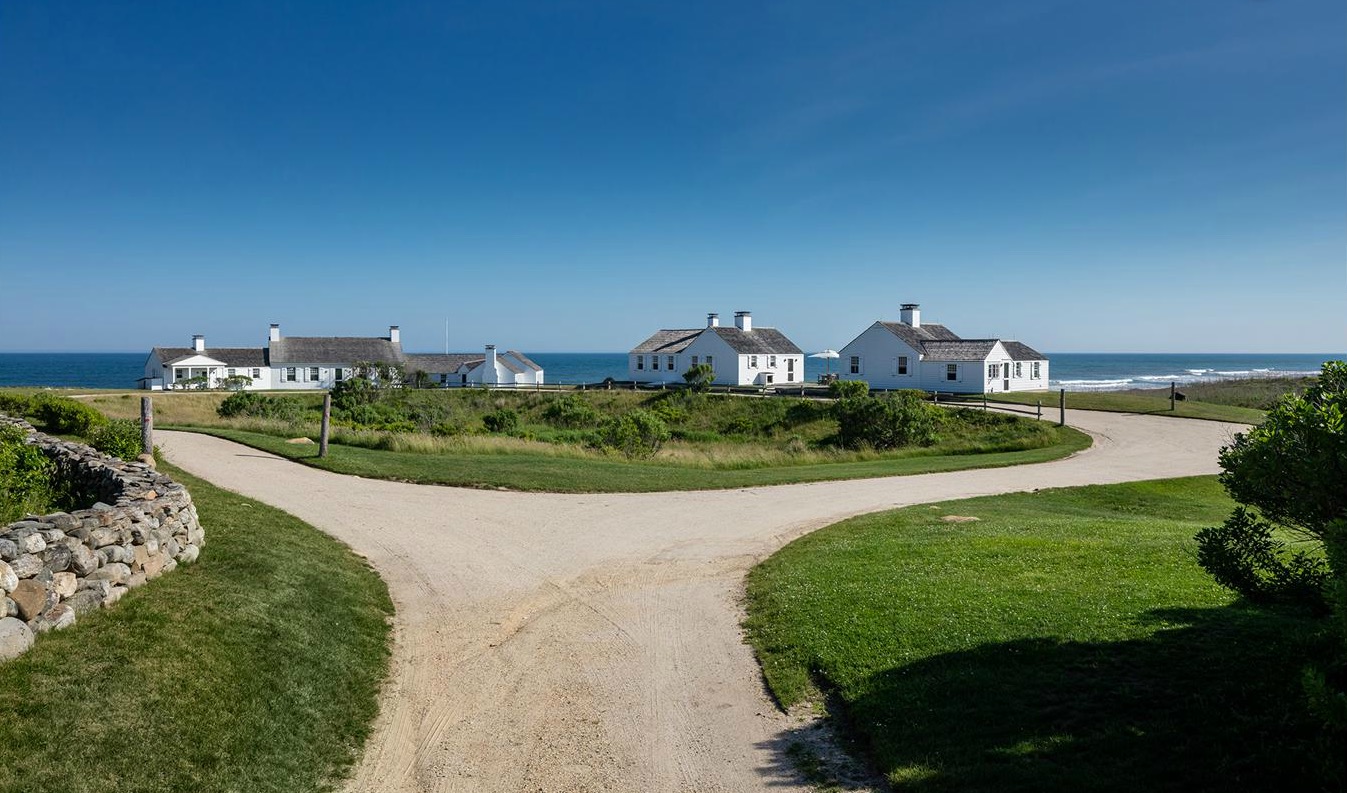 This is your chance to relive the summer vacations of an icon– and hey, it'll only cost you $85,000,000. Andy Warhol's Montauk estate ↑, a 30-acre oceanfront compound with a historic equestrian farm, where the most famous faces of the 1970s went to escape, is now up for sale.
But before you go checking your bank balance to verify how many lottery tickets you should buy, let's first take a little trip down memory lane and invite ourselves round to Andy's summer pad to hang out with his 'buddies' at the beach…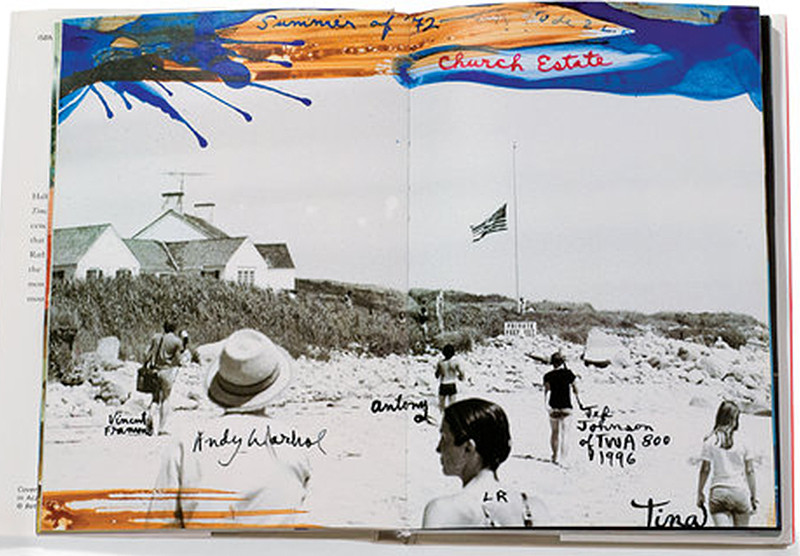 The pop artist godfather bought the Long Island property with his partner Paul Morrissey in 1972 and counted it as his summer home for nearly two decades, where he entertained such 'buddies' as Jackie Kennedy, John Lennon, the Rolling Stones, Elizabeth Taylor, Truman Capote, Catherine Deneuve, Liza Minelli, Peter Beard and Keith Haring, to name a few.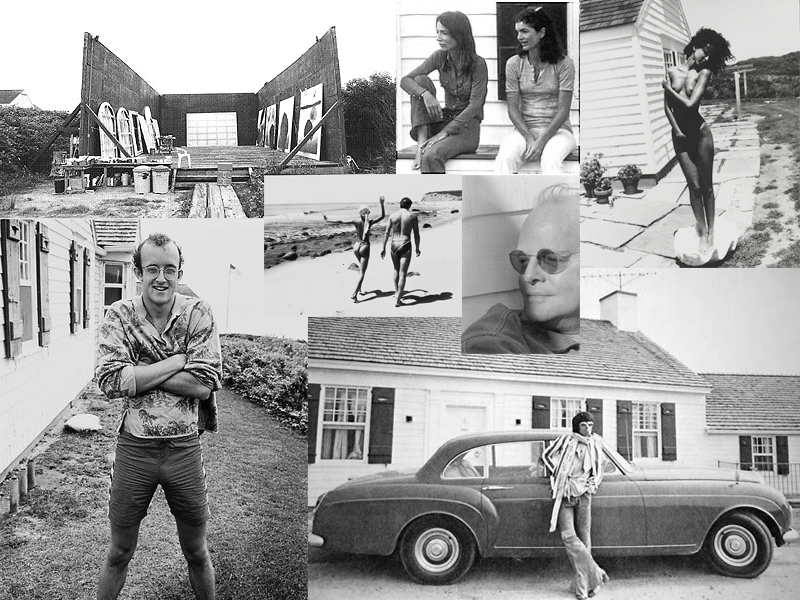 These were the days when Montauk was still on "off-the-beaten" path vacation spot for New Yorkers and hadn't yet become as fancy as the Hamptons. Warhol and Morrissey purchased the estate for a more modest $225,000, and it became their seaside escape from the infamous Midtown Manhattan $100-a-month studio where society's boundaries had been pushed to the limit during the 1960s with their radical art and sexual experimentation.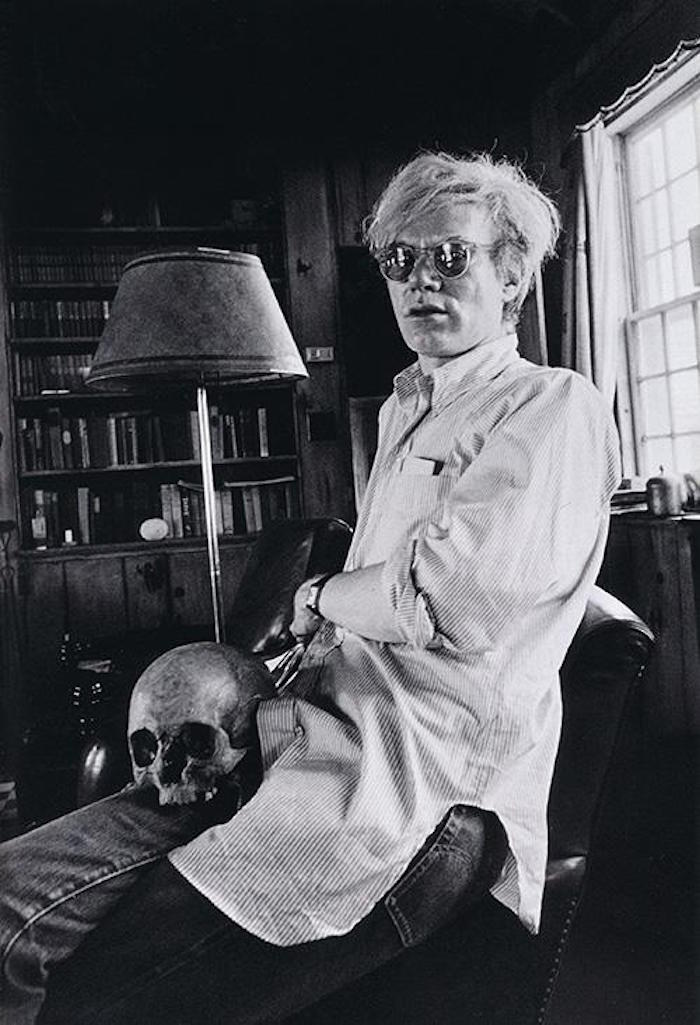 Andy's summer "Factory" was somewhat more tame however, helped by the fact that the artist had already begun to leave his more extreme days behind, along with the some of the more melodramatic hangers-on of his entourage. Andy was becoming an accepted member of society's elite. The wealthy Hamptons crowd had taken the curious artist under their wing, and to keep up with appearances, one winter weekend at the dawn of a new decade, Warhol decided to hire an East Hampton realtor to help him find his newest investment.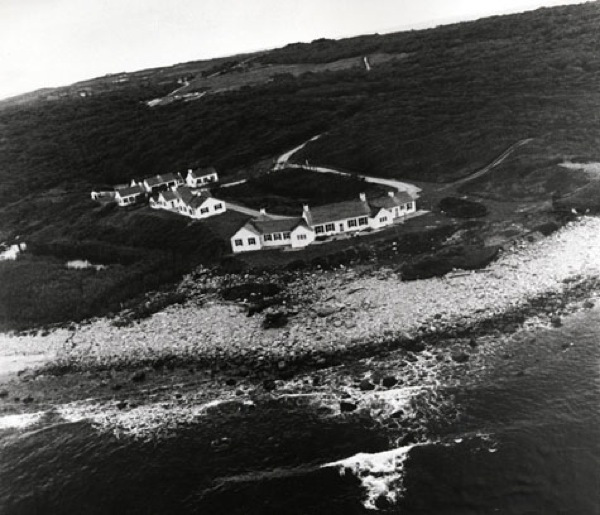 The most pristine houses on East Hampton's poshest avenues however, didn't excite Andy in the slightest, and it wasn't until they drove further up the coast into Montauk that something caught his attention. Once quoted saying, "I like boring things", Andy was amused by what was commonly described as Montauk's Polynesian-Tudor-Motel Six design sensibility.

The property he would finally settle on was called Eothen, meaning "at first light" in ancient Greek, and was built in the late 1920s by the Arm & Hammer baking soda heirs as a fishing camp. With views of the Atlantic and the rugged cliffs of Montauk, it featured 7 bedrooms, 4 stone fireplaces and 4 smaller cottages for guests accommodations, which would prove very useful to Warhol.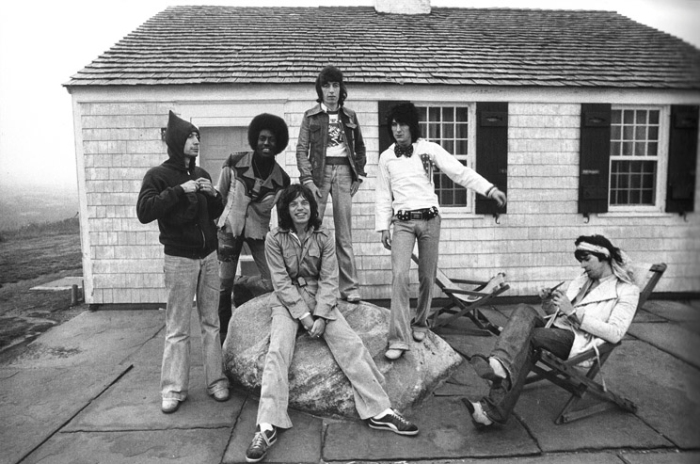 That first summer in Montauk, short on cash, Andy needed some help with the bills after a decade of using a large portion of his income to finance the Factory in the city. And his first tenants were none other than the First Family. Lee Radziwill rented the main house in the summer of '72, and invited her sister Jackie Onassis to stay and keep her company, along with the Kennedy children, Caroline and John John, while Warhol occasionally took up residence in one of the guest cottages.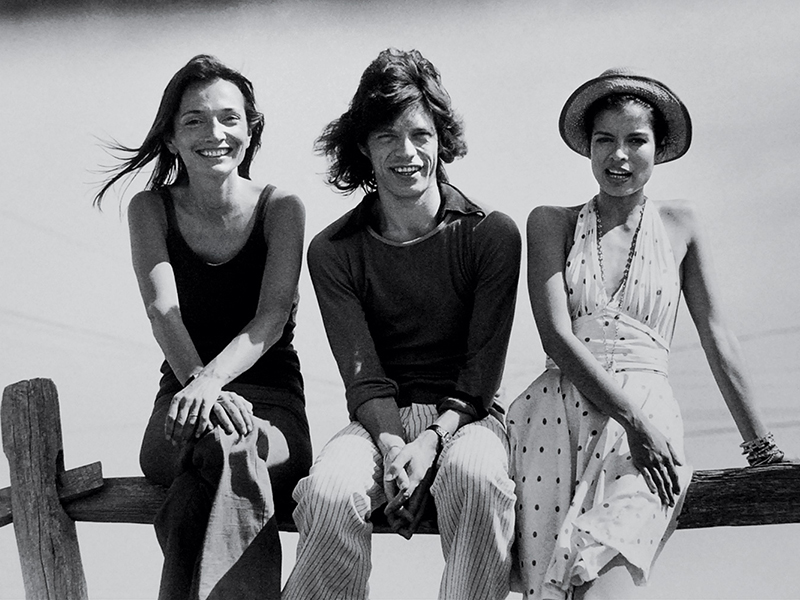 "The main house had a floor of huge old flagstones and two enormous fireplaces opposite each other. It smelled of cedar and the sea," remembers Radziwill in her biography, Happy Times, and paints a different picture of the iconic Warhol during his visits. "He was almost allergic to fresh air, but once in a while felt obliged to leave the city and check in on the happenings at his place in Montauk. Here a somewhat different person was on display. He loved children and was inventive with them, creating activities in which they became totally abandoned such as when he sat them down at a large round table in the living room to show them how to edit a film in a simple way. He was something of a pied piper, always keeping their attention, always admiring and encouraging them at whatever they did."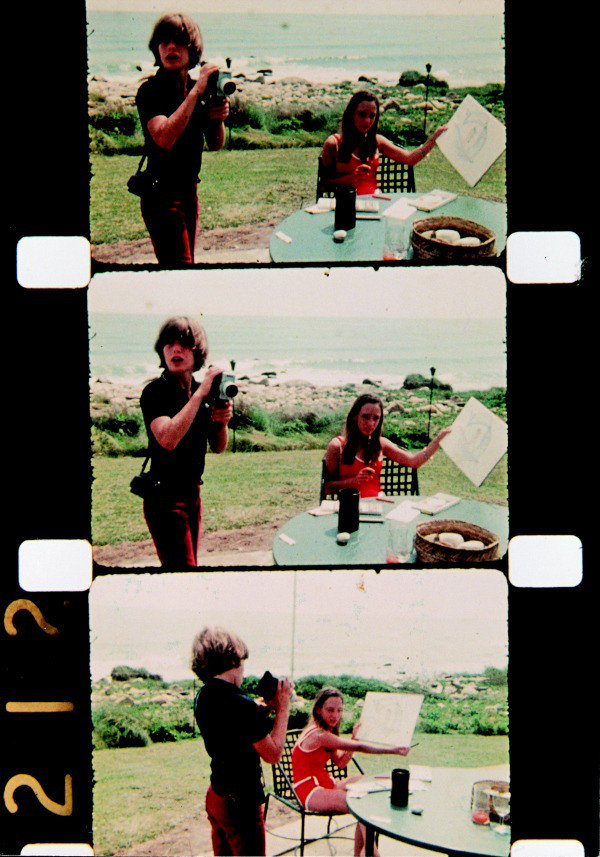 "We spent long lazy afternoons on the beach, talking and burying each other in the sand. At times like this, Andy wasn't as strange as he initially seemed, but revealed himself as a keen, subtle observer of everything around him…"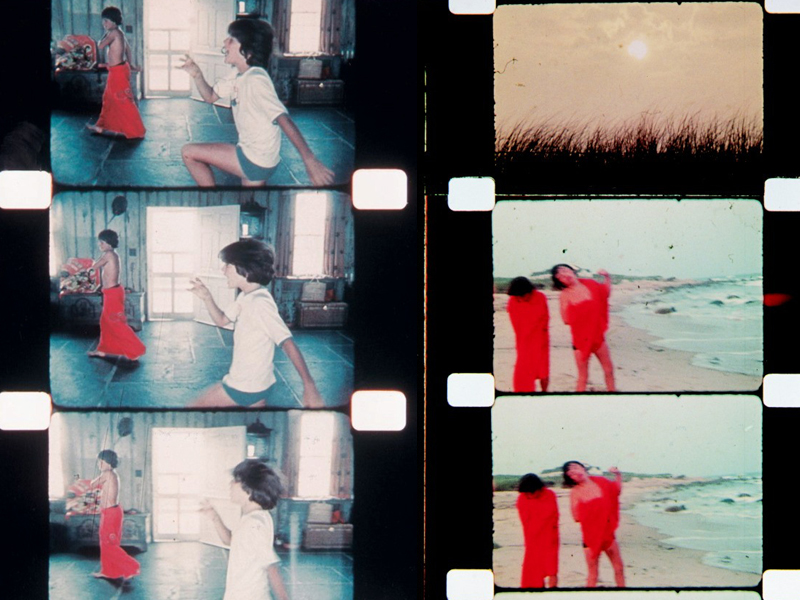 Evidently pleased with his first summer's houseguests, a close friend to the artist, Bob Calocello of Interview magazine, said that Andy had joked about putting up gold plaques above the Kennedy beds, saying "Jackie slept here".
The next group of Warhol's guests that certainly put Montauk on the map were his good friends the Rolling Stones in the summer of '75. While planning their next American tour, the Stones rented Eothen for $5,000 (they say if there was one thing Andy loved more than fame, it was money).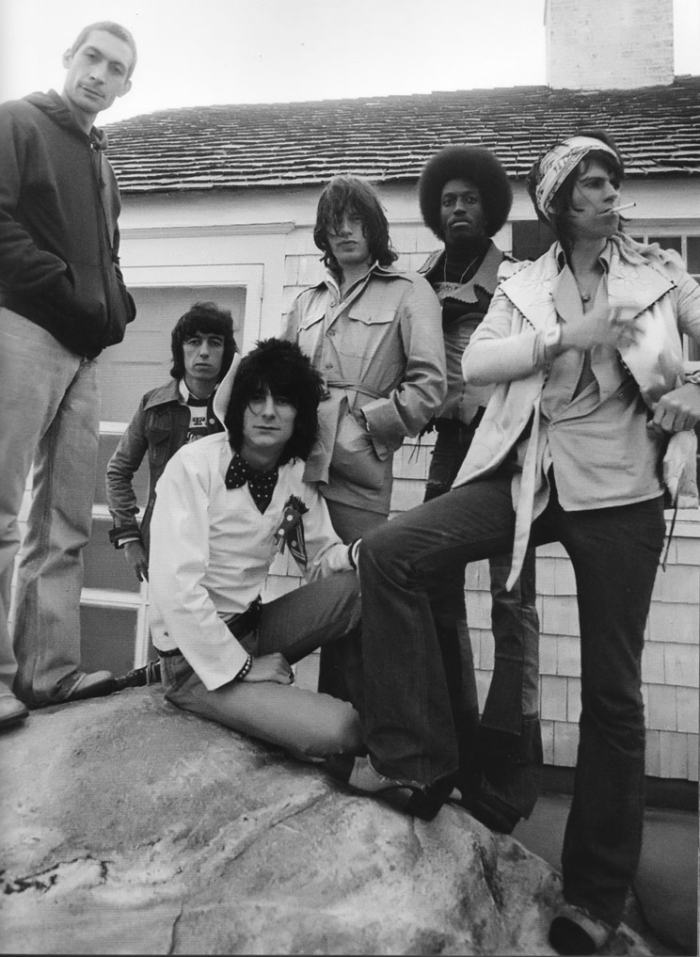 A fan of Andy Warhol themselves, the band would later hire him to design two of their album covers. They rehearsed for their album Black and Blue at the seaside retreat local newspapers reported "sensationally loud music [that] welled through the windows, into the ruts and hollows over the tangled crab-grass of an estate in Montauk… Residents of the Ditch Plains trailer park were woken in the night – yapping dogs, even wolves, the loud grief of coyotes. From East Hampton to New York the word spread with the ferocity of a brush fire: the Rolling Stones were rehearsing!"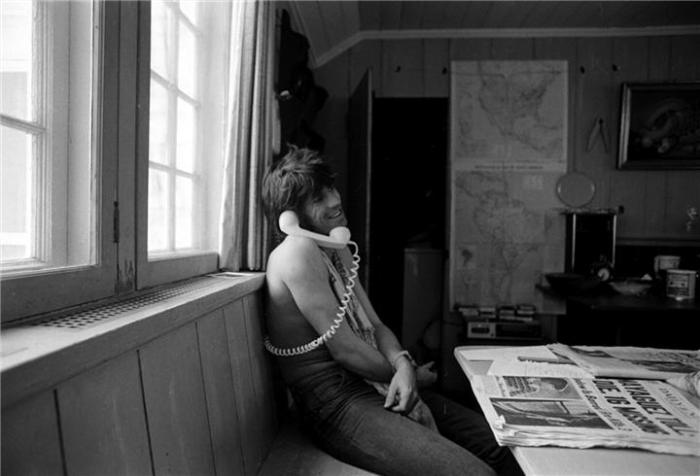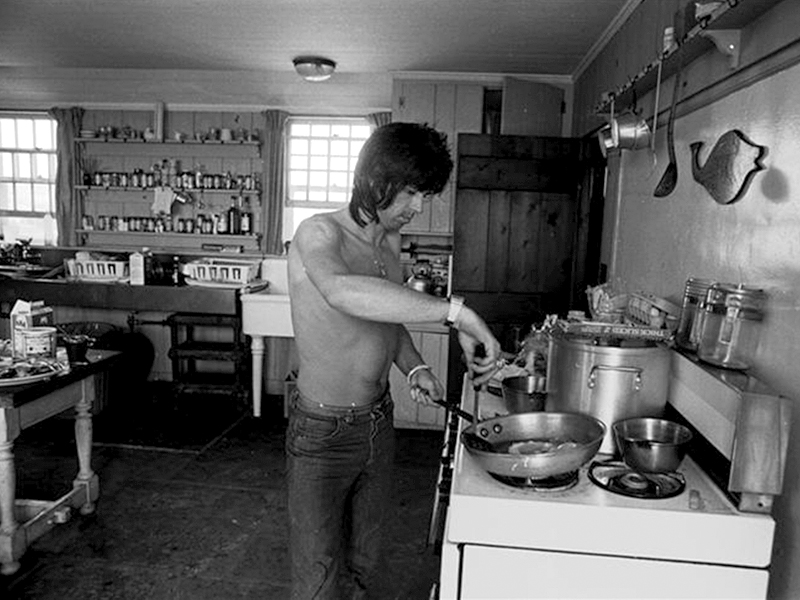 That year, Bob Calocello remembers the summer's hot drink; the deadly Negron– the Cosmopolitan of 1975; "equal parts vodka, campari and tonic. The other kids would spread out in the smaller cottages, while runners would descend on Gosman's for lobsters, and Herb's Market for cases of Perrier, crates of oranges, and bushel baskets of fruits and vegetables."
Along with the Stones of course, came an army of Stones fans that descended upon the quiet town of Montauk, trying to get a glimpse of the band summering at the Warhol retreat. They hung out at the local bar Shagwong, playing on the town's only pool table and listening to the juke box which played the only Stones tune it had on repeat, "Get off my Cloud".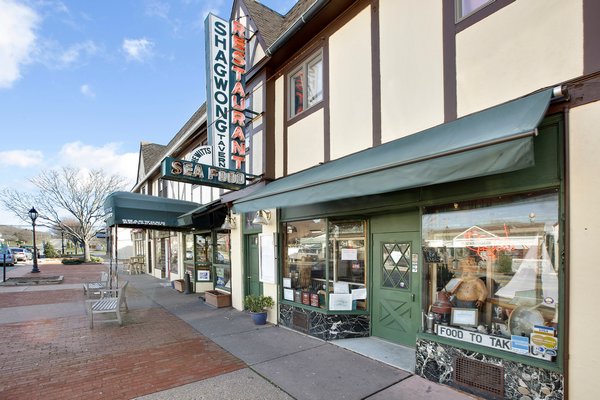 Owner Jimmy Hewitt, who still runs the Shagwong today, remembers that summer hosting his eccentric rock'n'roll patrons….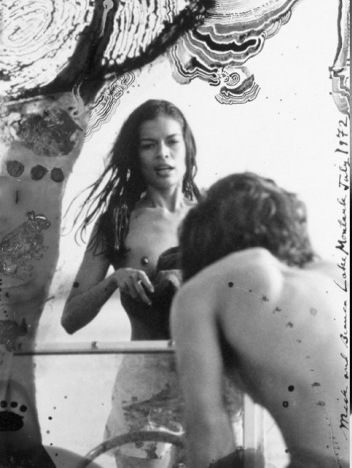 "Mick would take up a stool at the end of the bar, where he's sit with his private bottle of Grand Marnier. Bianca would waltz into the kitchen to pick out dinner, and kibitz with the crew. She'd roll up the sleeves of her Yves Saint Laurent dresses and open clams." –via Montauk Life.
While Andy visited frequently during the Stones' Montauk residency, he remained ever the outsider, preferring instead to quietly capture it all from a corner with his Polaroid cameras and tape recorders, playing with the rock stars' children and retiring early to bed while his guests continued to drink and dance under the Montauk moonlight. He once said in an interview, "I love Mick and Bianca, but Jade's more my speed.
I taught her how to color and she showed me how to play Monopoly. She was four and I was forty-four. Mick got jealous. He said I was a bad influence because I gave her champagne."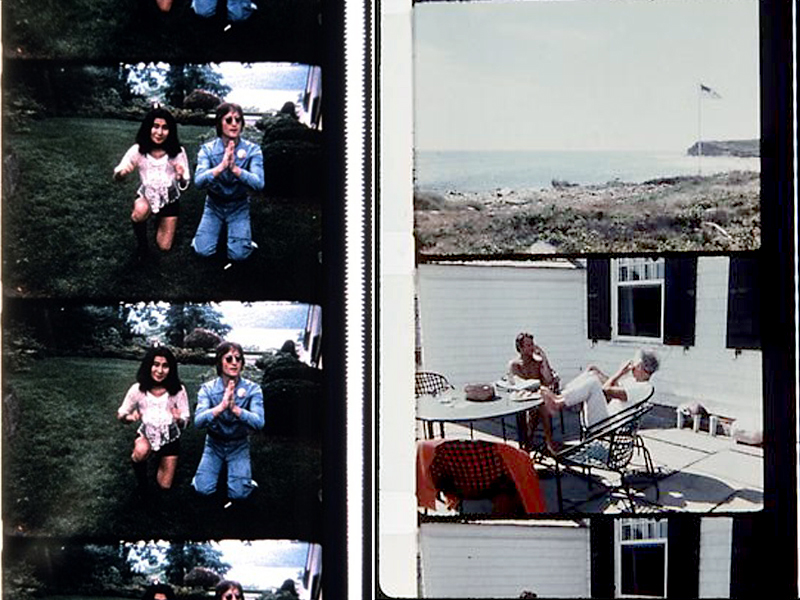 Up until Andy's sudden death in 1987, his summer retreat hosted a bouquet of other iconic names, but the artist's close friend Bob Calocello remembers "the man so many wanted to be seen with, party with, have portraits and articles done by, was at his heart a lonely man. As he himself said about true stars – 'I wish I were like Mick. He's a somebody. I'm a nobody.'"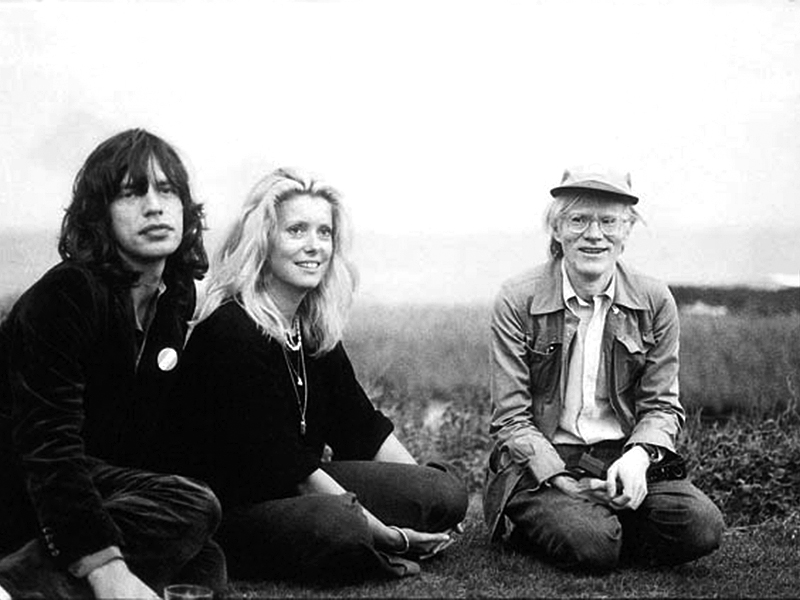 With Warhol's passing came the end of an era at Warhol's Montauk estate. While his partner Morrissey kept Eothen, Andy's death in 1987, the parade of celebrity guests to his Montauk estate stopped. His partner, Paul Morrissey kept the house, now void of summer celebrity guests, he donated 15 acres of unused land to a wildlife preservation society. He finally put the estate up for sale in 2001 for $50 million but it didn't sell until 2007 when the CEO of J. Crew bought it for $27 million.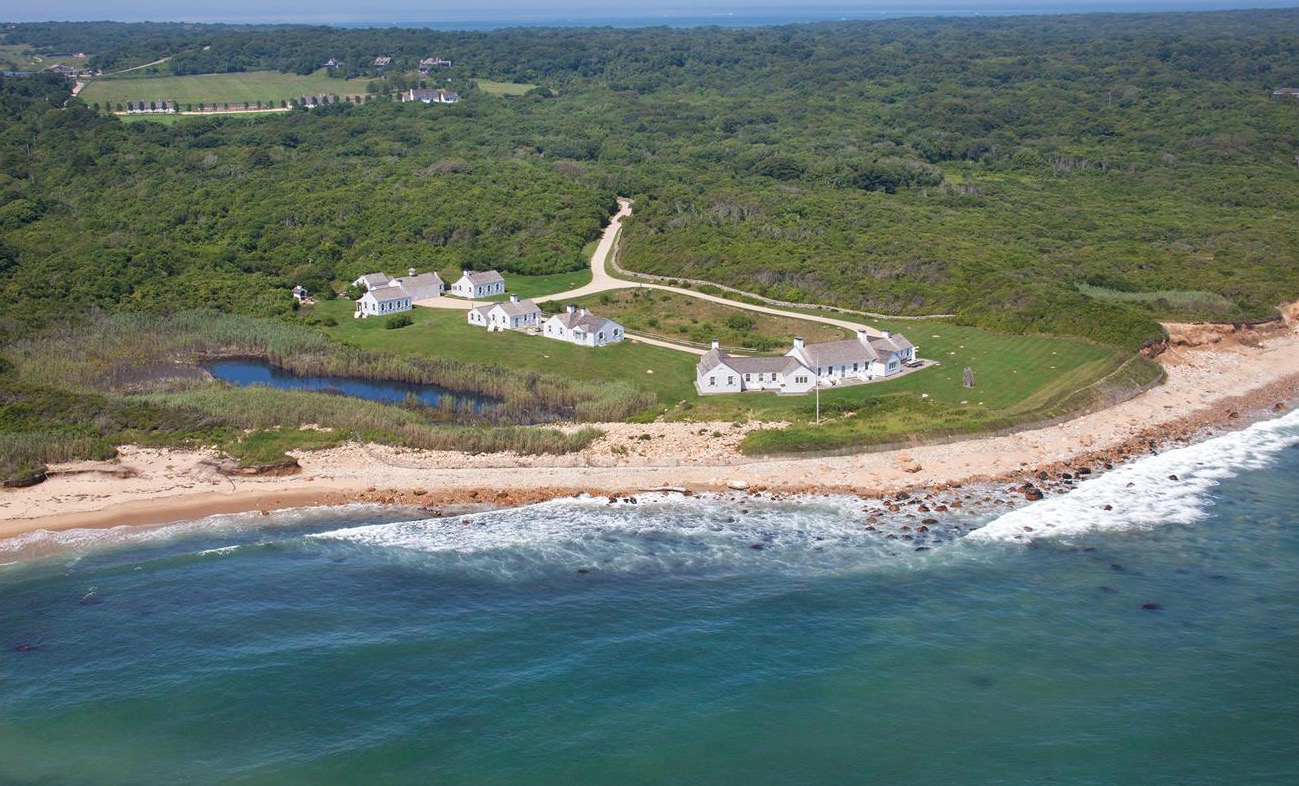 This might account for the very "J. Crew" and considerably less "Warhol" décor about the house in the real estate photos for its current listing today.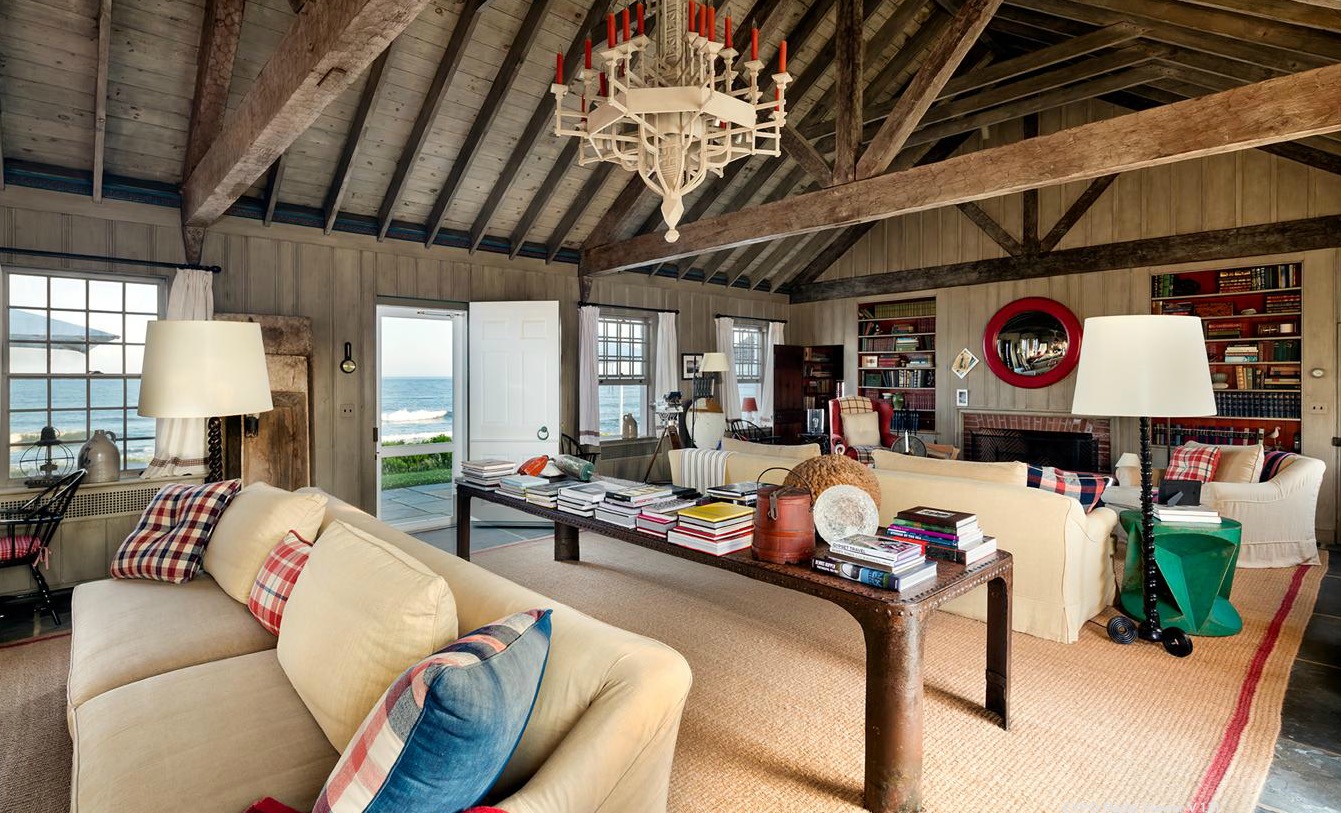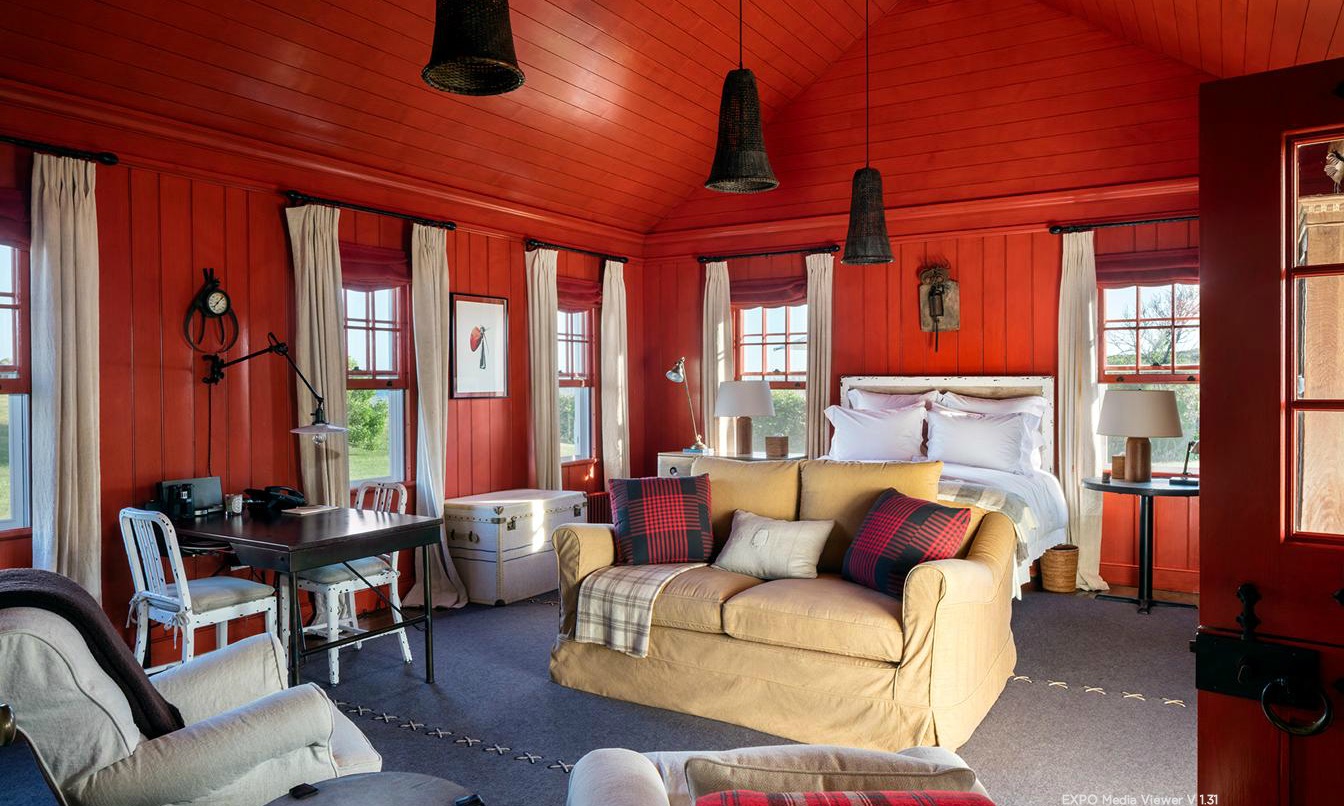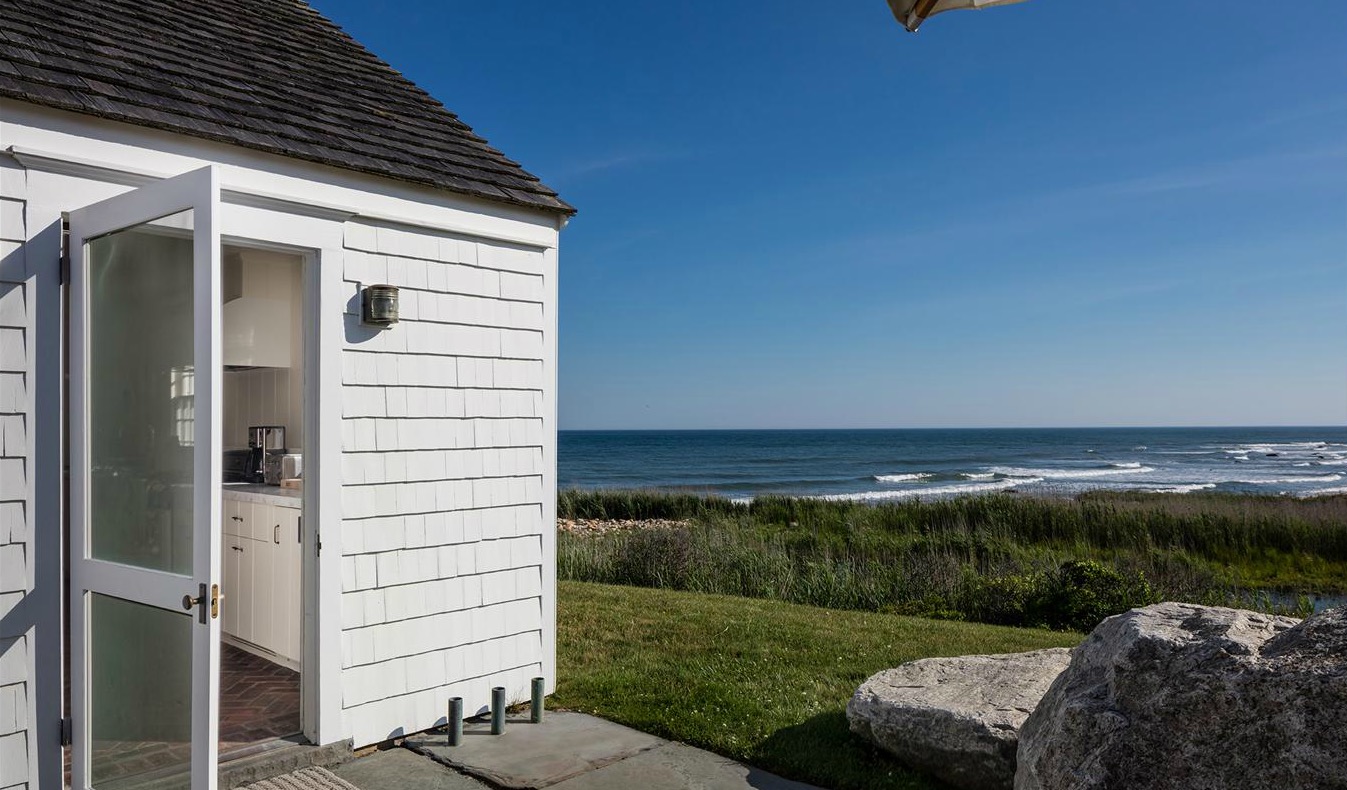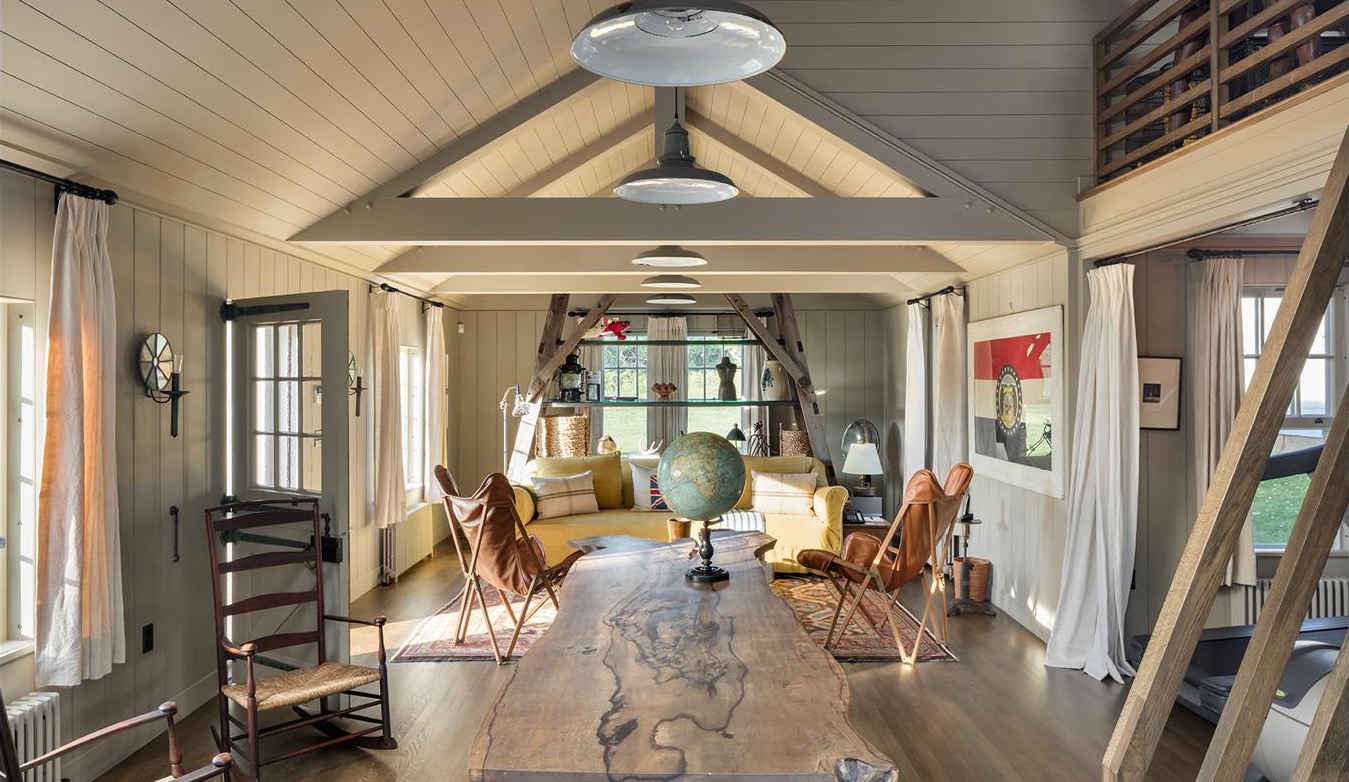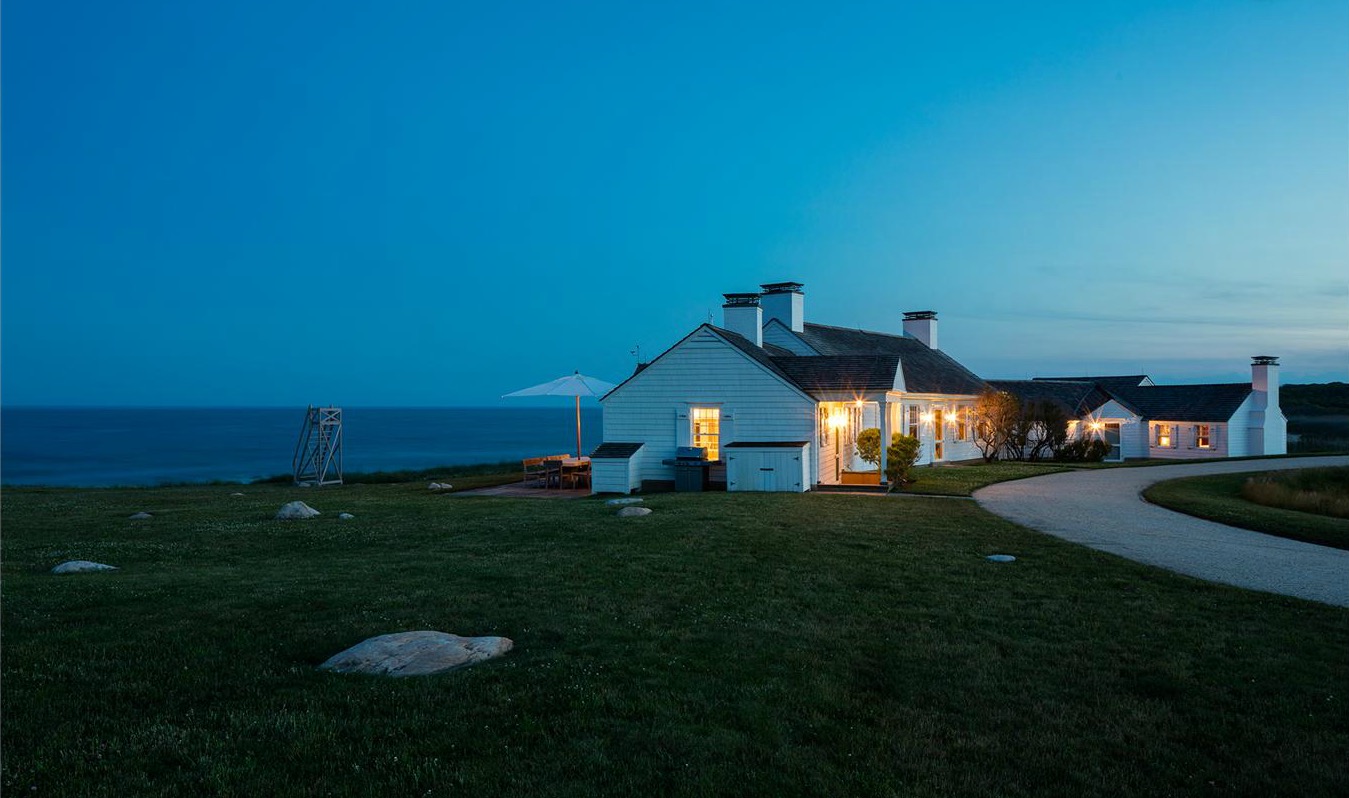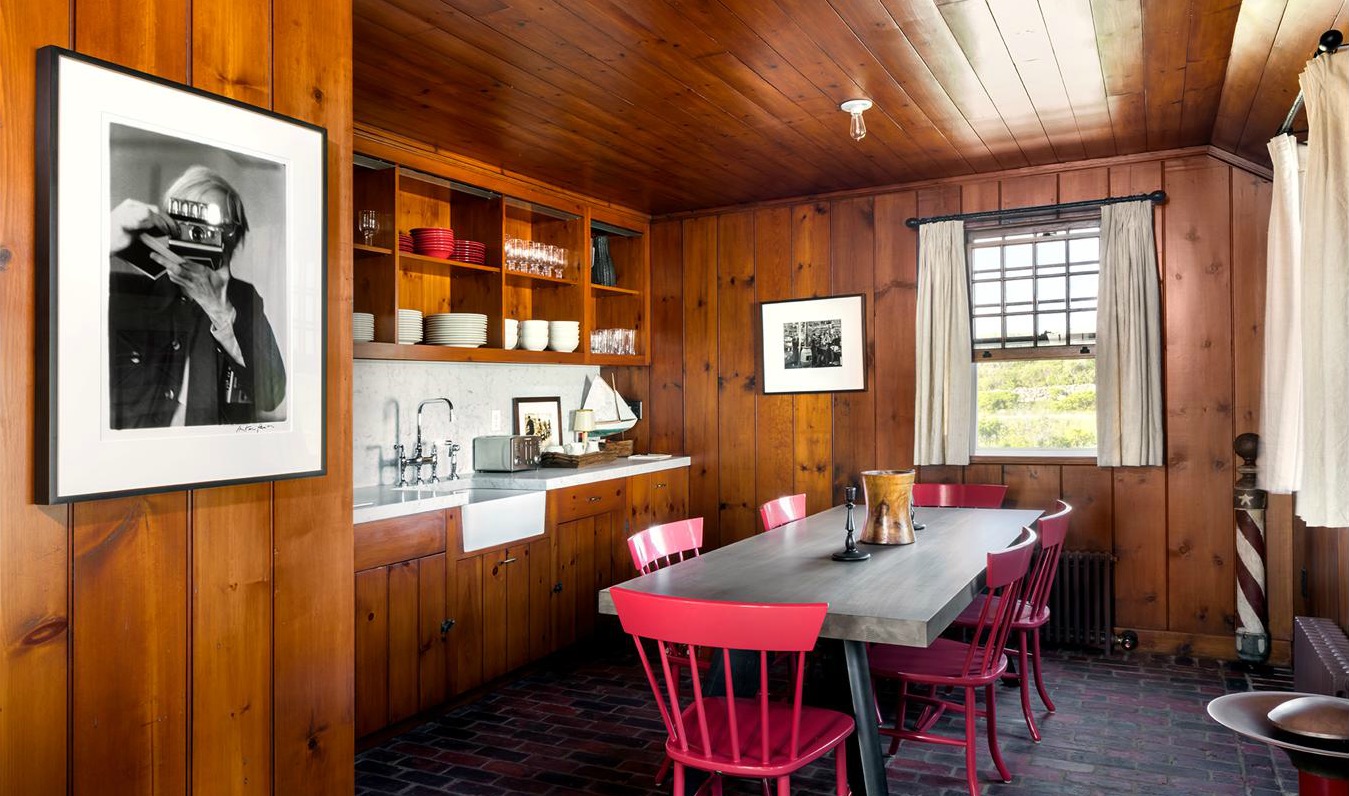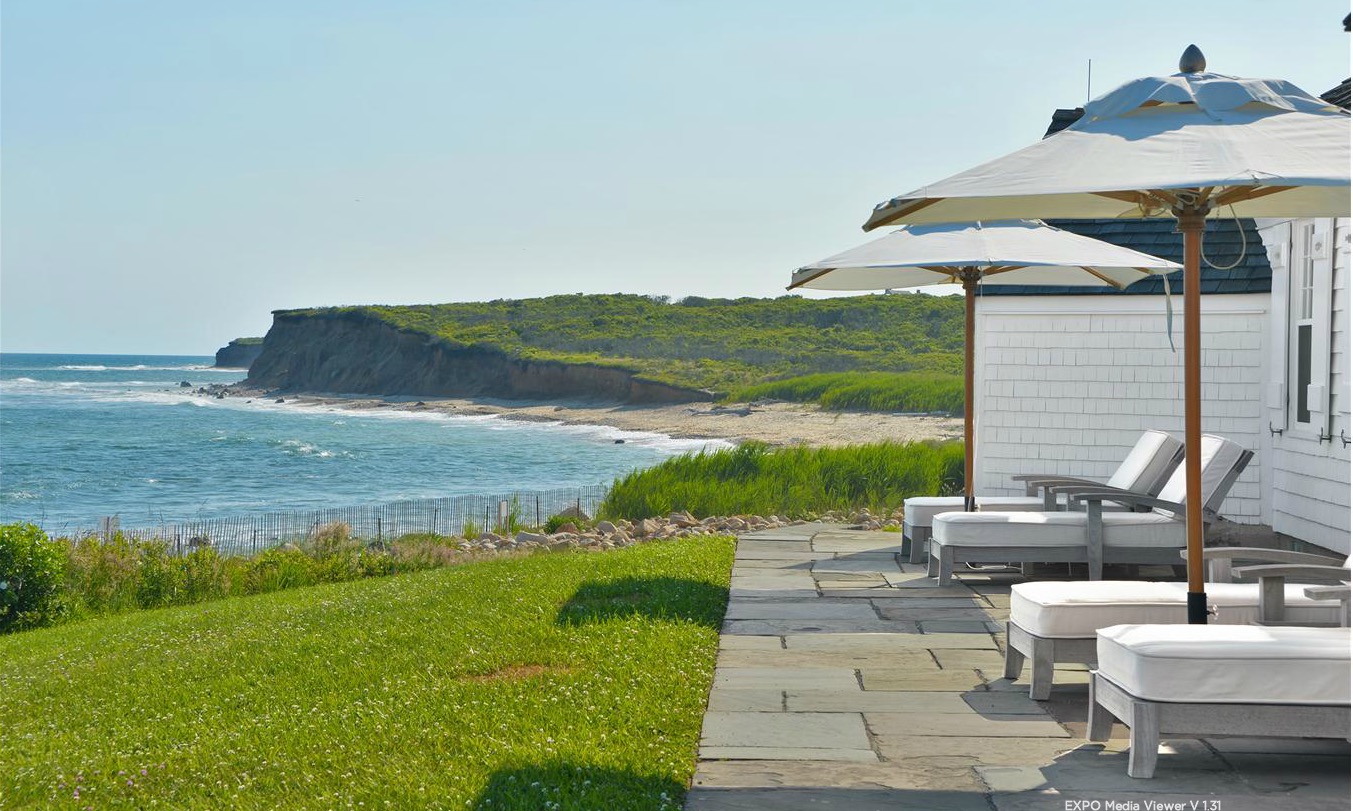 Let's hope the new buyer (okay you can now go and check how many lottery tickets you'll be needing), will be looking to recapture some of that Warhol spirit from those iconic seventies summers…