Ask any full-time creative exactly where they find inspiration, or what their line of work even is, and they'll tell you of all the jobs they've juggled not only to pay the rent, but stay relevant. And with history as our witness, Warhol was pretty damn good at that (as well as keeping a few hobbies on the side)…
That First Summer Job
Who could forget their first summertime gig? The artist, né Andrew Warhola, had one of his first jobs at his Joseph Horne Co. department store in Pittsburgh. His specialty was window-dressing, of course.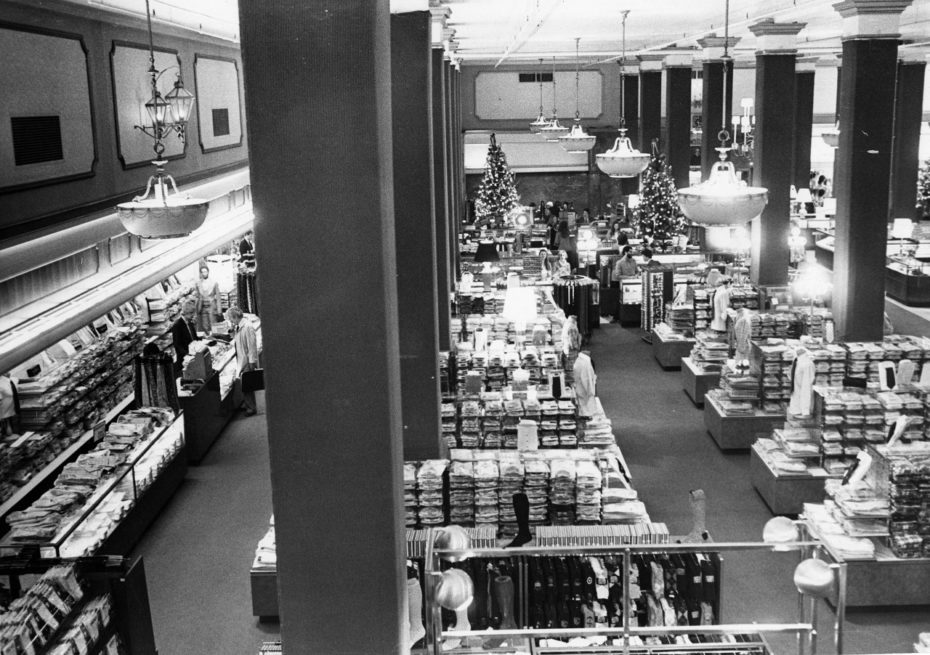 Broadway Costume Designer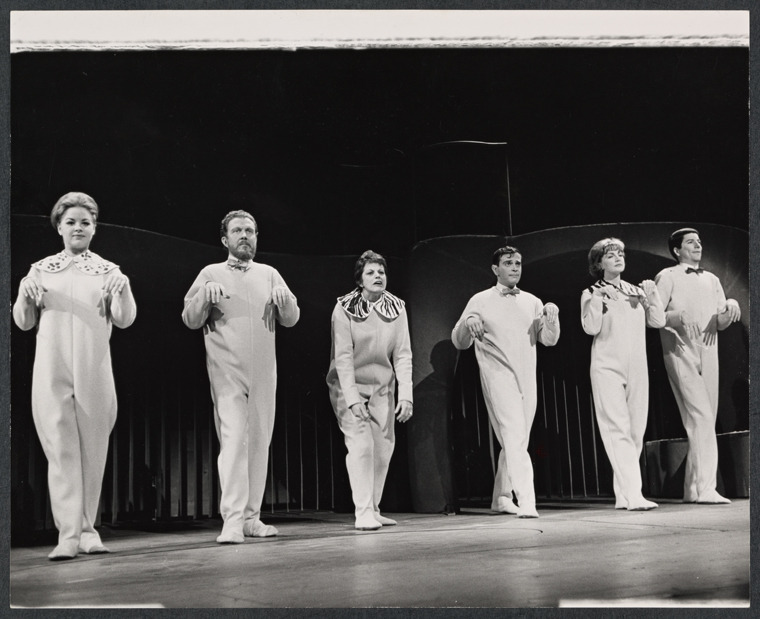 In 1963, he designed the costumes for the 1963 Broadway production of James Thurber's The Beast in Me, but wasn't credited because he wasn't a union member. "I guess I was exploited," he said. More here. 
The Shoe Illustrator
Everyone knows Warhol mingled with NYC's fashion set, but even before his major fame he'd made an impressive career for himself as an illustrator. "Between 1955 and 1957, Warhol was the sole illustrator for shoe manufacturer I. Miller," says the MoMA, " [He] made new drawings of shoes each week for ads in the New York Times."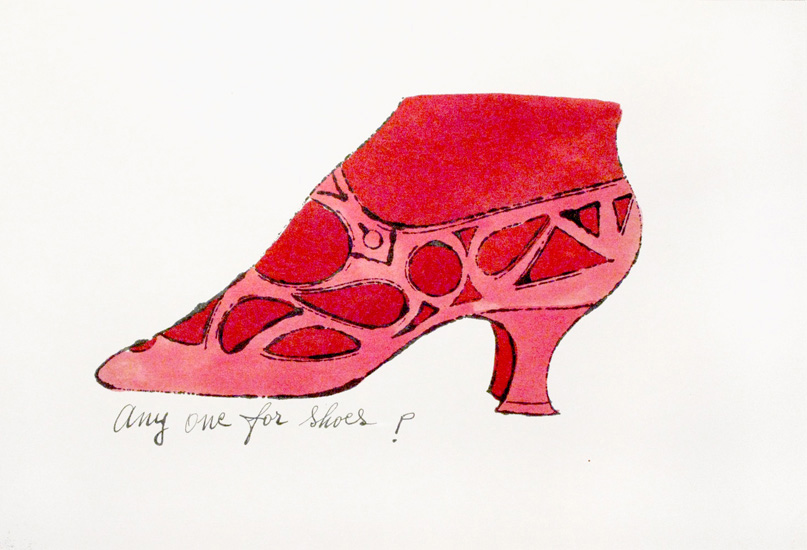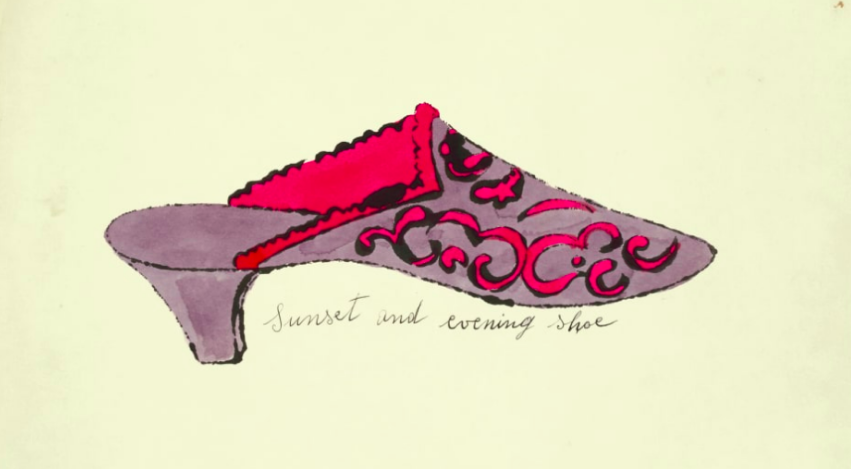 At the peak of his illustration career, he was earning more than 100K per year — an especially hefty sum in the 1950s. He was even represented by the swanky agent Fritzie Miller. Check out the invoice below on the agency's letterhead (which Warhol also designed):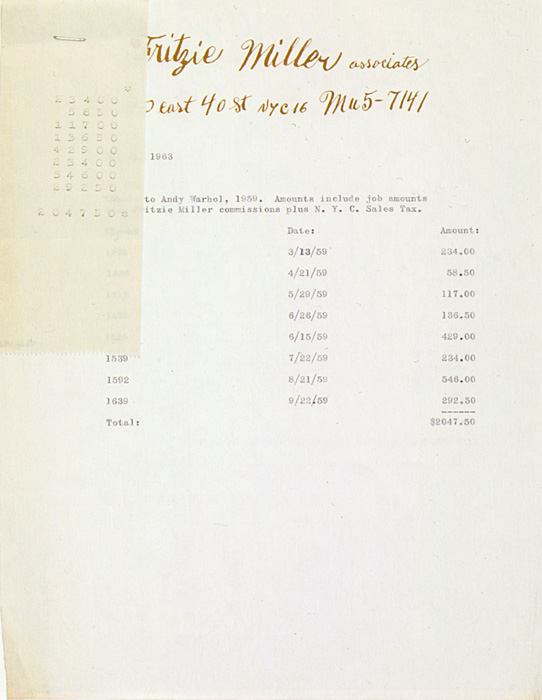 Grammy-Nominated Album Art Designer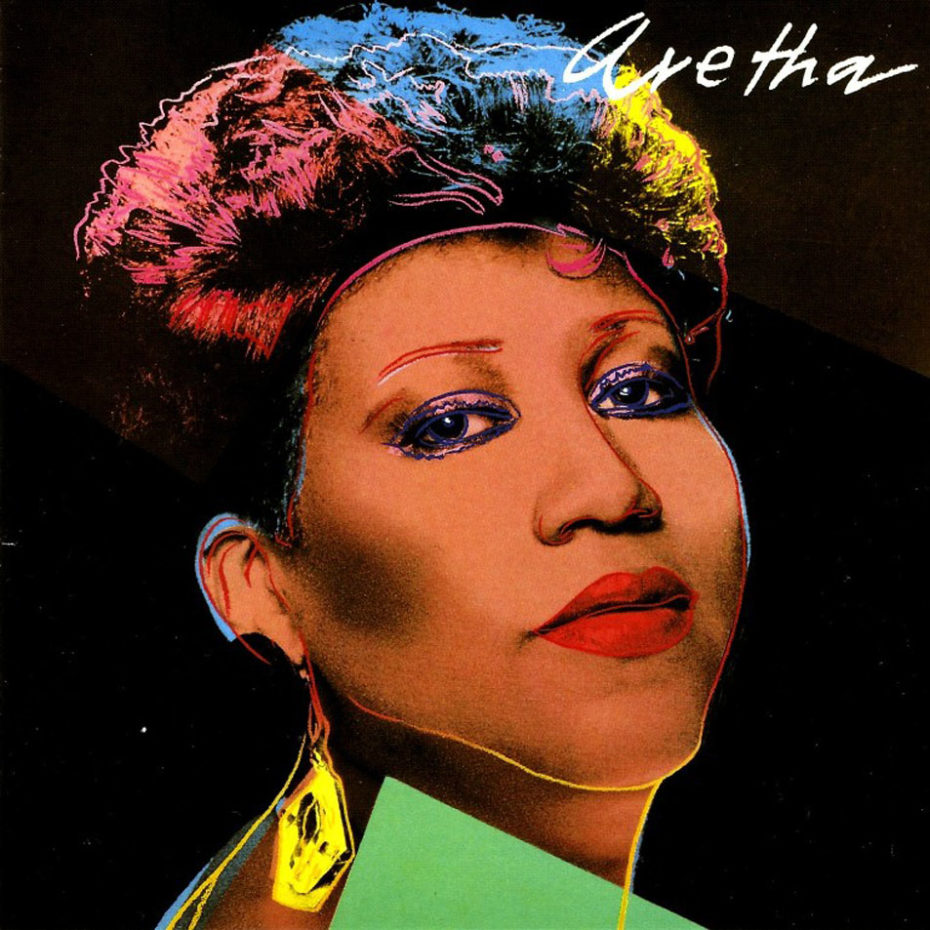 In the 1960s and 70s, Warhol worked as a freelance commercial artist for record companies such RCA Records, and Columbia Records. He designed the iconic Velvet Underground cover, as well as album artwork for the Rolling Stones and Aretha Franklin. His 1971 cover for the Rolling Stones's album Sticky Fingers—an image of a man's crotch—was nominated for a Grammy Award for Best Album Cover.
Cookbook Author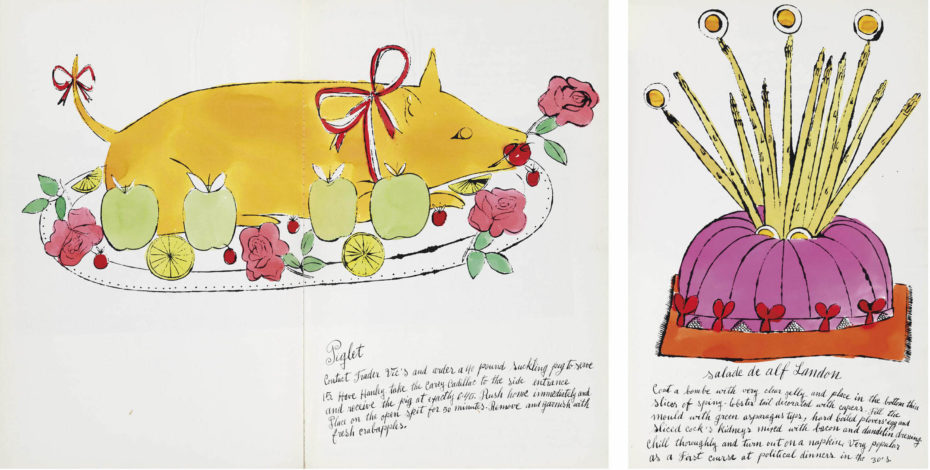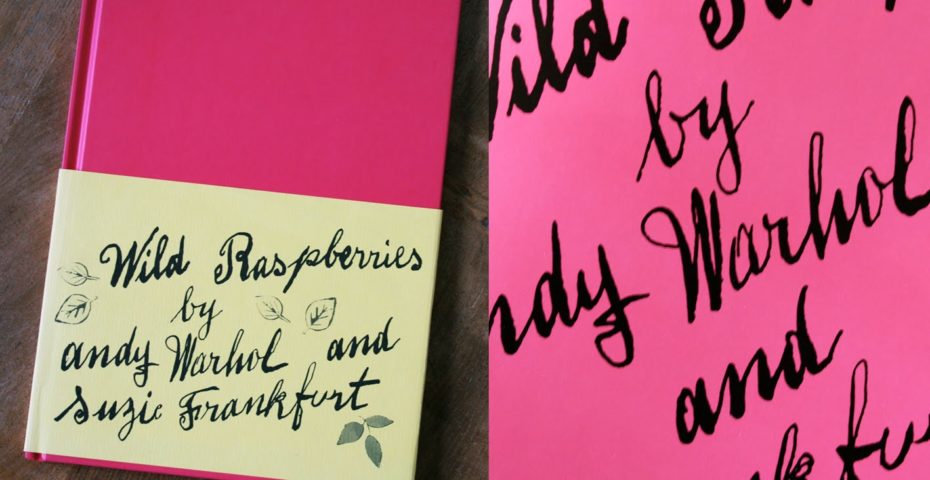 Illustrated by Warhol in 1959, packed with quirky illustrated, funny recipes from Fighting Fish, Baked Hawaii and…… Roasted gyuana?? joined forces with his friend, interior decorator Suzie Frankfurt, to create a cookbook called Wild Raspberries. It wasn't a commercial success. 
You can buy it here.
First ever published assignment for Glamour Magazine: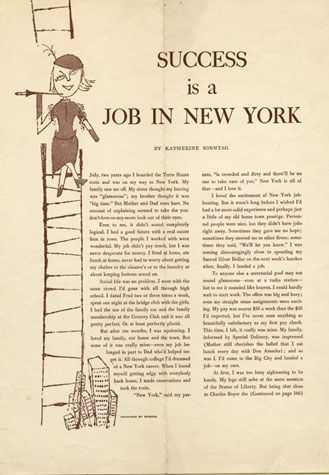 Published in 1949 in an article called "Success is a Job in New York."
TDK Salesman in Japan, circa 1983
Taxidermy Collector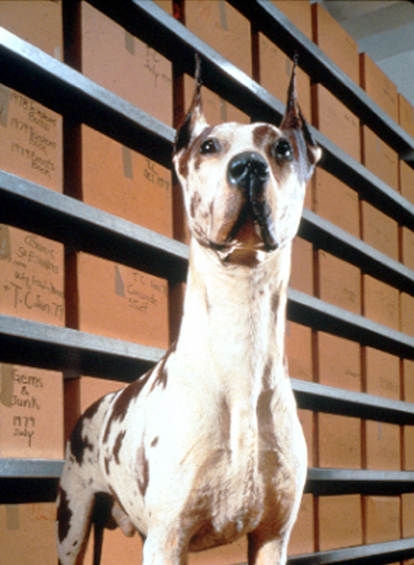 Andy Warhol collected taxidermy, and owned a stuffed lion, peacock, penguin, moose head, and a Great Dane, Cecil. In the 1960s, he bought "Cecil" for $300, believing he had once belonged to Cecil B. deMille.
Cecil and the Time Capsules in the Archive Study Center of The Andy Warhol Museum
Interviewer of Alfred Hitchcock
By 1974, Warhol was world-famous, but when he went to interview Alfred Hitchcock he had to sit on his knees to calm his nerves. Their interview took a fascinating — albeit morbid — turn towards one topic in particular: murder.
The feature appeared in the now cult magazine, Interview, which Warhol launched in 1969 with journalist John Wilcock (tragically, the publication folded this week). Here's an excerpt from the interview on the topic of why murderers kill:
Alfred Hitchcock: Well a lot of it's done on the spur of the moment. You know.

Andy Warhol: Well if you do it once, then you can do it again, and if you keep doing it, I guess it's just something to do.

Alfred Hitchcock: Well it depends whether you've disposed of the first body. That is a slight problem. After you've committed your first murder.

Andy Warhol: Yes, so if you do that well, then you're on your way. See, I always thought that butchers could do it very easily. I always thought that butchers could be the best murderers.
MTV Host
In the 1980s, Warhol created two cable television shows, including Andy Warhol's TV and Andy Warhol's Fifteen Minutes for MTV in 1986.
Model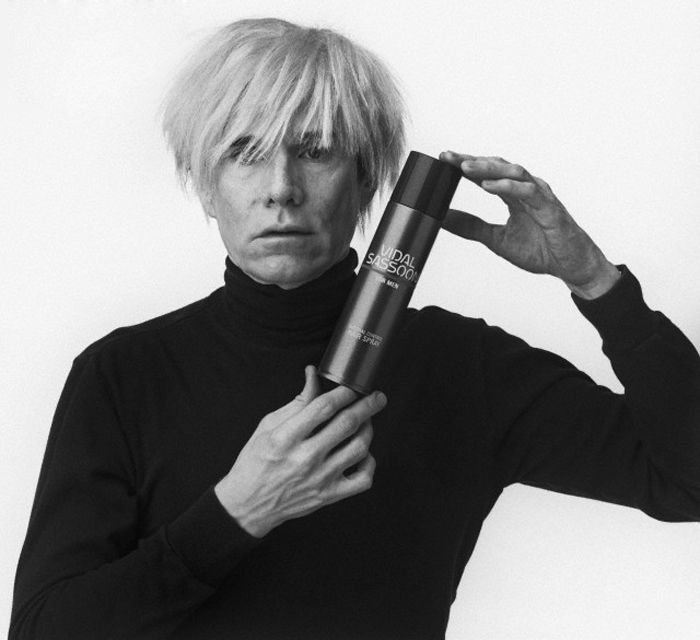 In the '80s, Warhol was represented by Zoli, a modeling agency.
Drag Queen
His alter-ego was "Drella," a combination of "Dracula" and "Cinderella."
Pissing everyone off at the World's Fair
That brings us to one of Warhol's most controversial pieces, Most Wanted Men No. 11, John Joseph H., Jr. The artist, along with several other giants such as Roy Lichtenstein and Alexander Lieberman, were asked to create a mural to adorn a pavilion at the 1964 New York World's Fair. Warhol, being Warhol, chose to blow up the mugshots of New York's most wanted men.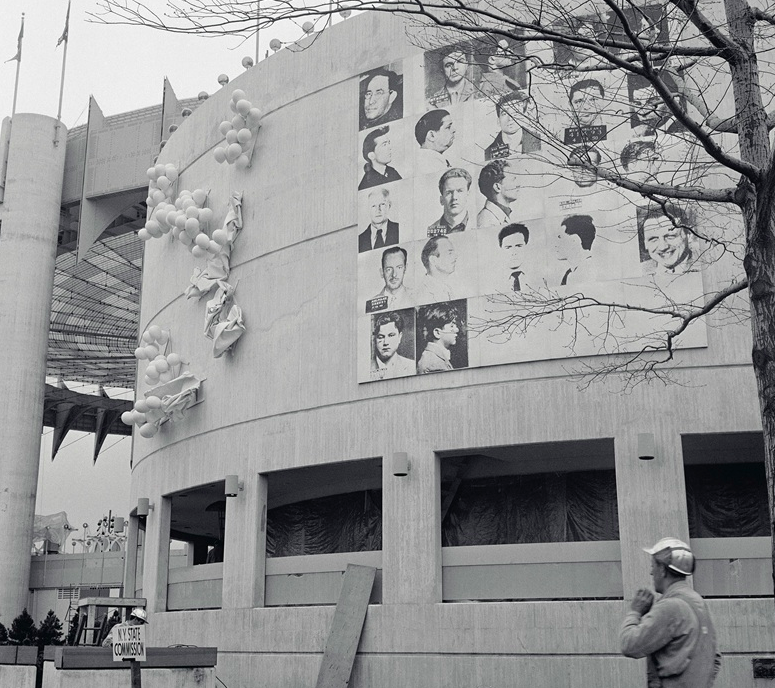 "[His] exact reasons for choosing this subject matter are unclear," states Christie's,  "According to a member of the artist's inner circle, the idea came from the painter Wynn Chamberlain, whose lover was an NYPD officer who, according to [the friend] , 'obtained' a large envelope filled with various crime photos, mug shots and archival photographs which he passed on to Warhol."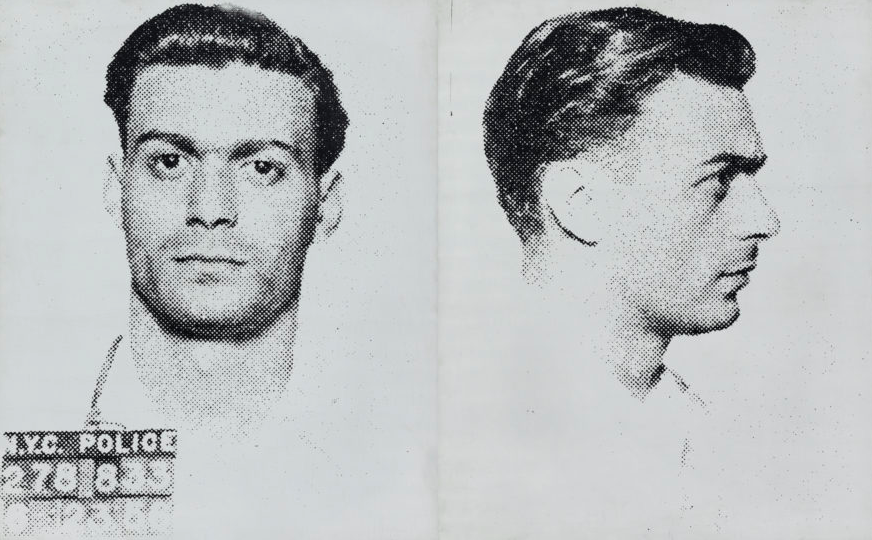 Not exactly the most on-brand choice for a whimsical event like the World's Fair. The artist's mural was immediately painted over before the grand opening of the event, whose theme was 'Man's Achievements on a Shrinking Globe in an Expanding Universe'.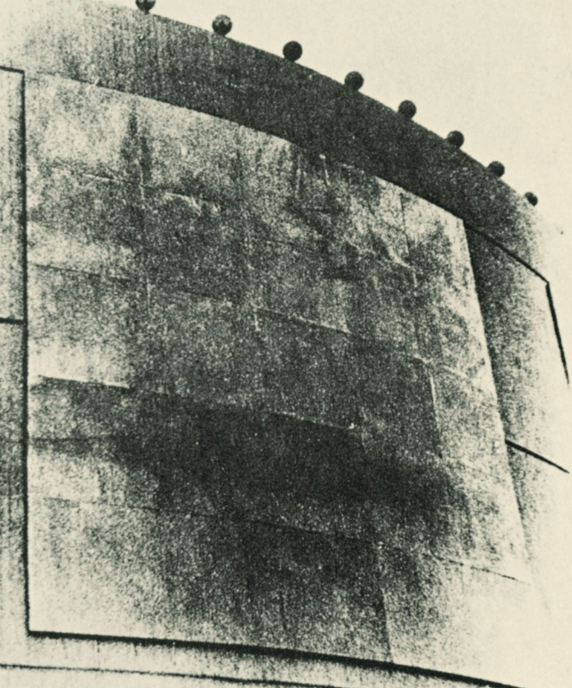 Presidential Portrait Artist
This was hands-down Jimmy Carter's way of saying, "I won't be like other presidents. I'm a cool president." His campaign team knew that Warhol was one of the hippest artist's with a far-reaching influence, so they commissioned a silkscreen of Carter during the campaign.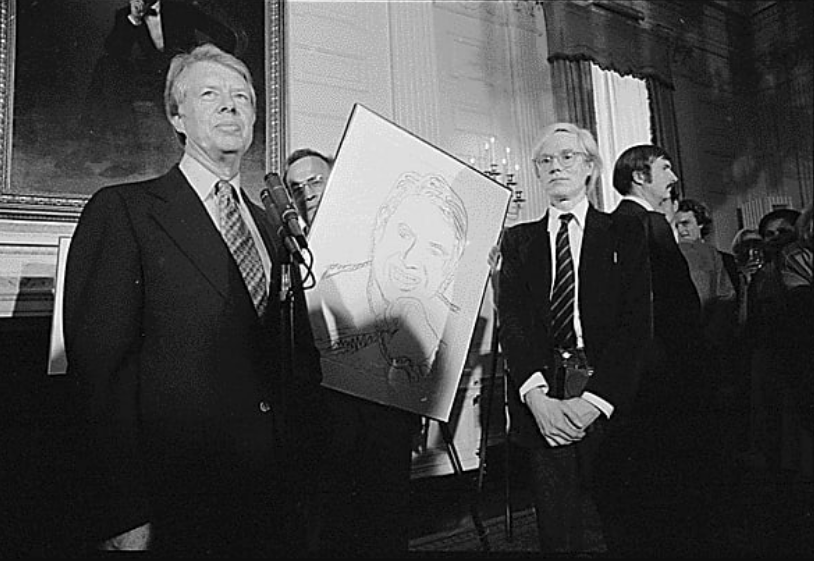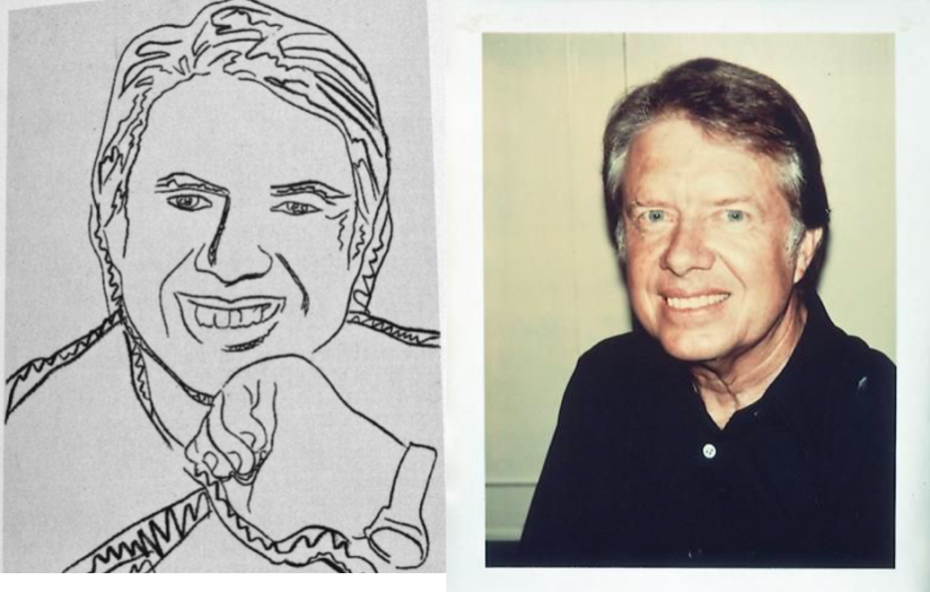 Cat Lover Collabs With His Mom
We'd argue that the best collaboration Warhol ever did was with his own mother, Julia, back in the 1950s before his fame. They were major cat lovers, and had several when they lived together who were all named "Sam", save one they called "Hester". They created two books together, 25 Cats Name Sam and One Blue Pussy (nope, not a typo. That's the actual title), and Holy Cats.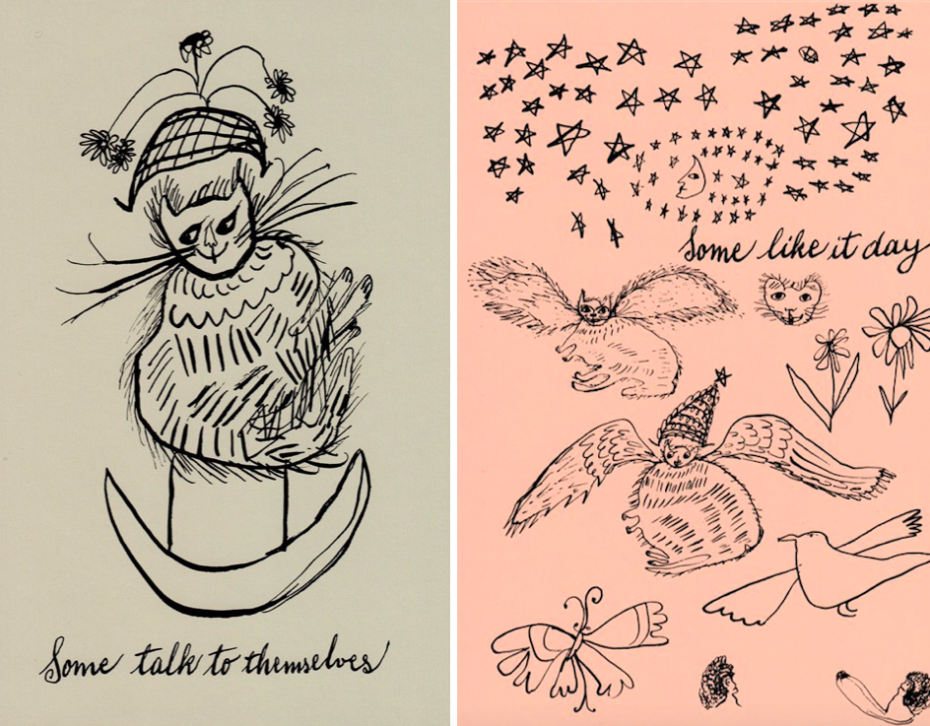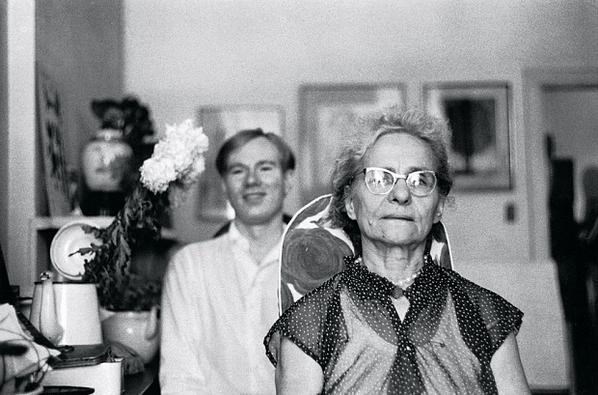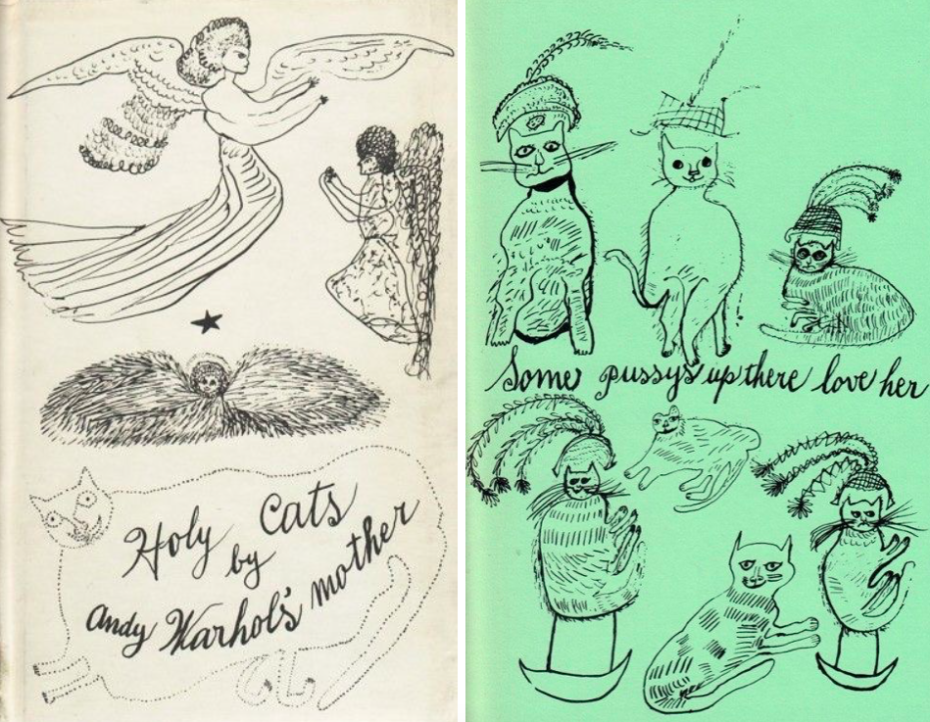 Window Dresser
The taste of sweet, sweet success. By 1961, Warhol had definitely graduated from arranging window-displays, to being featured in them, and his very first pop art pieces went on display for a week at Bonwit Teller: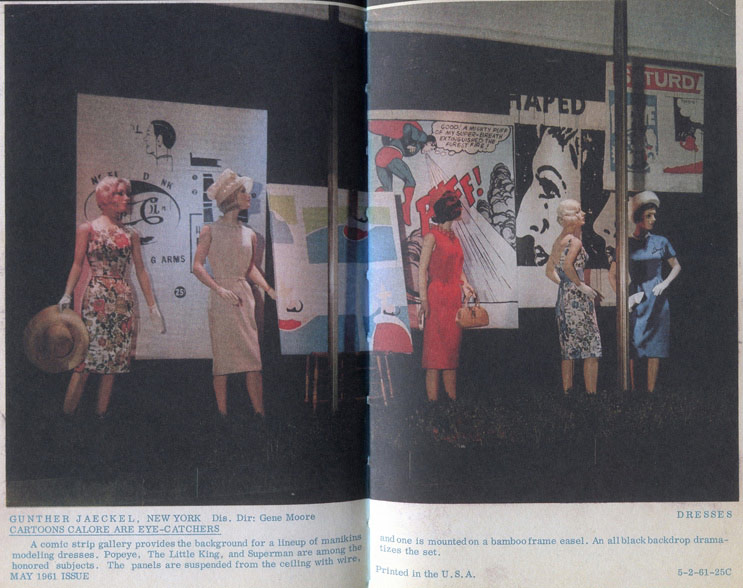 Time Capsule Maker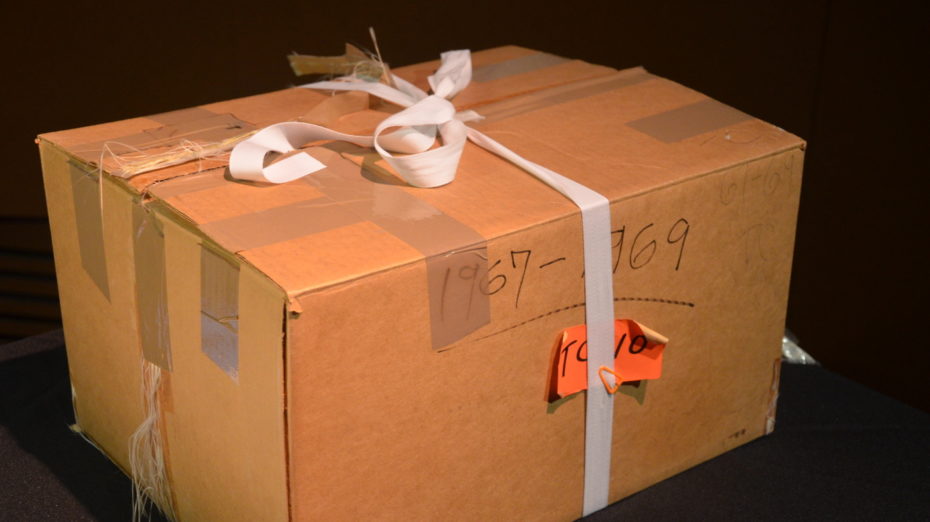 For 20 years, between the 1950s and 70s, Andy kept a cardboard box beside his desk that he would fill with ephemera he found interesting. Each box would be taped and dated when it was full. Salvador Dali once gave Warhol a full bag of used palettes, which Warhol put in one of his time capsules.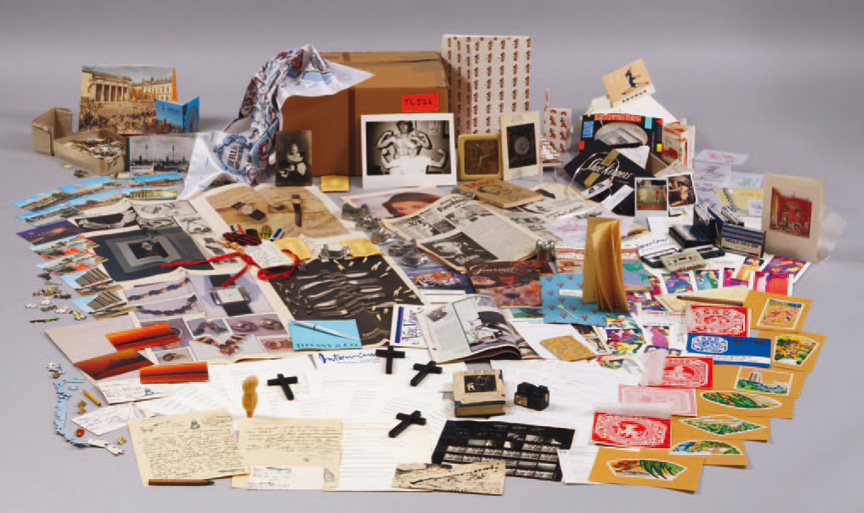 At the time of his death, Andy had assembled over 600 of these time capsules.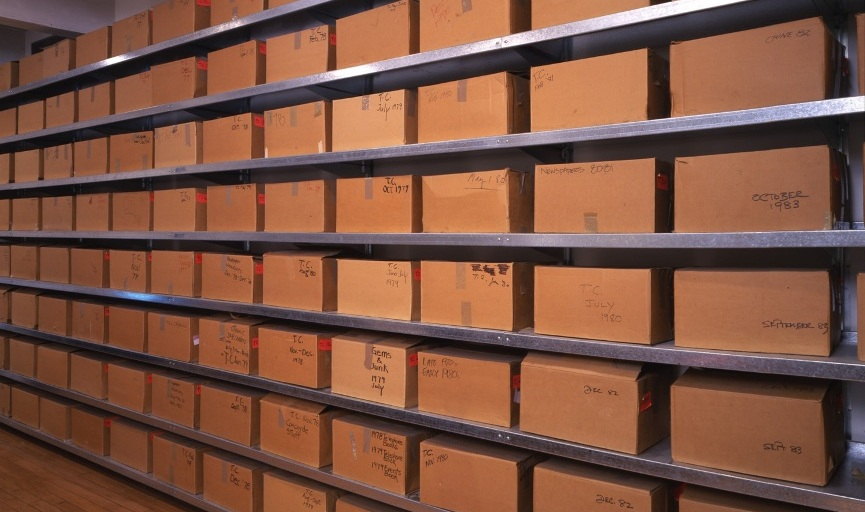 They are now held in the archives of the Andy Warhol museum. You can also buy your own Andy Warhol time capsule kit, because why not.