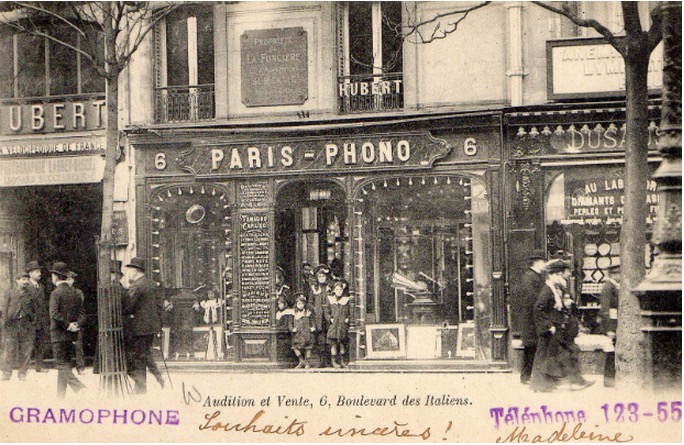 Record stores are a little bit like urban legends nowadays; the types of places you have to know people to get to the good stuff, through a door in the back and a ladder to the basement where you might find boxes of the owner's dusty 45's that have been there for years. And even those places are rare to find. The only ones I seem to stumble upon in Paris are located on quiet residential back streets, where you have to wonder how they get any customers. But what about a time when you could stroll down the Champs Elysées or any other main boulevard in a big city, find a record store and browse from nine in the morning until late at night?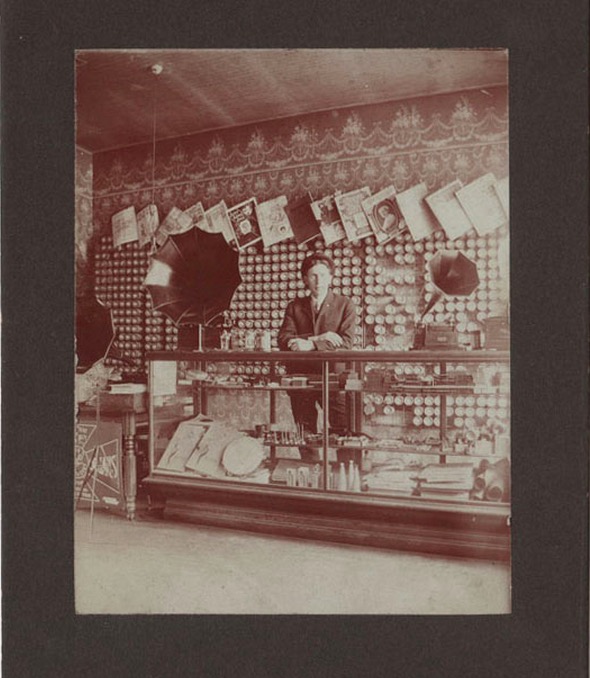 A website called Disquaires de Paris is the blood, sweat and tears of a die hard 78 rpm record collector named Thomas Henry, who teamed up with a graphic design studio to map and document every single Parisian record store that existed and subsequently disappeared from 1890 until 1960– and they're still working on the rest of the decades.
"From the first phonograph vendors to the grand department stores of the Belle Epoque and don't forget the TSF repairers of Armenian music stores in Belleville– hundreds of shops, specialised or not in the sale of recorded music, existed all over Paris. Some of them lasted several decades, others had a brief existence. All are gone."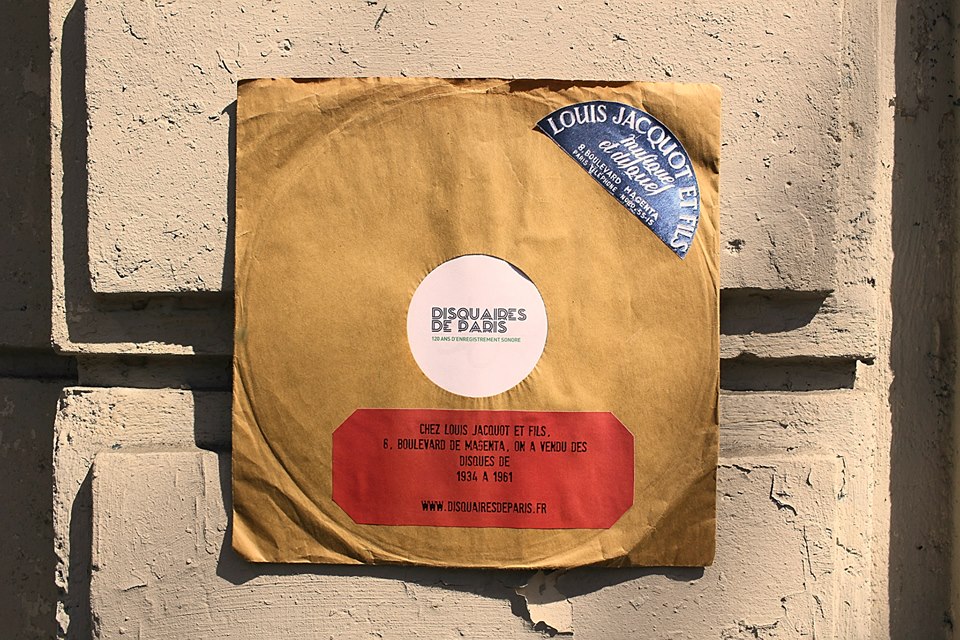 With a timeline located above the map of Paris which allows you to easily navigate through the decades, "Disquaires de Paris" is the work of vinyl music lovers turned historians; an online museum of illustrated covers, stamps, labels, advertisements, postcards and photographs collected over time in flea markets and uncovered in the Archives of Paris.
For every record store he tracks down in an old phone directory or finds traces of on a vinyl sleeve in a flea market bin, Henry hopes to tell a bit of their history. Why? Because, well, who else is going to do it?
I've had a good dig through the interactive map, picking out some of my favourite of Henry's finds, and was also curious to Google street view some of the addresses provided to see what's replaced our disappearing disquaires…
La Boîte à Disques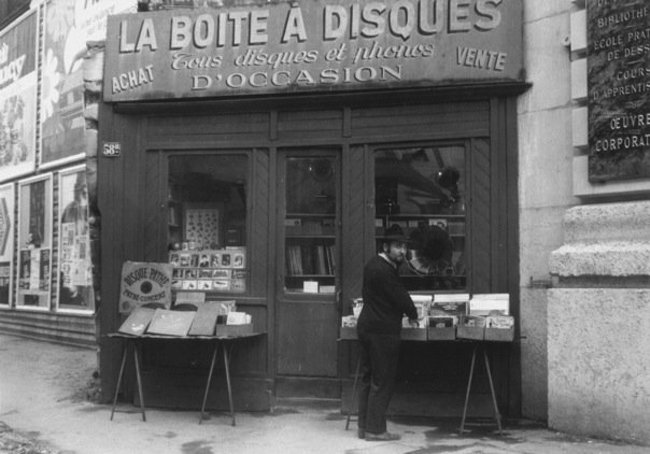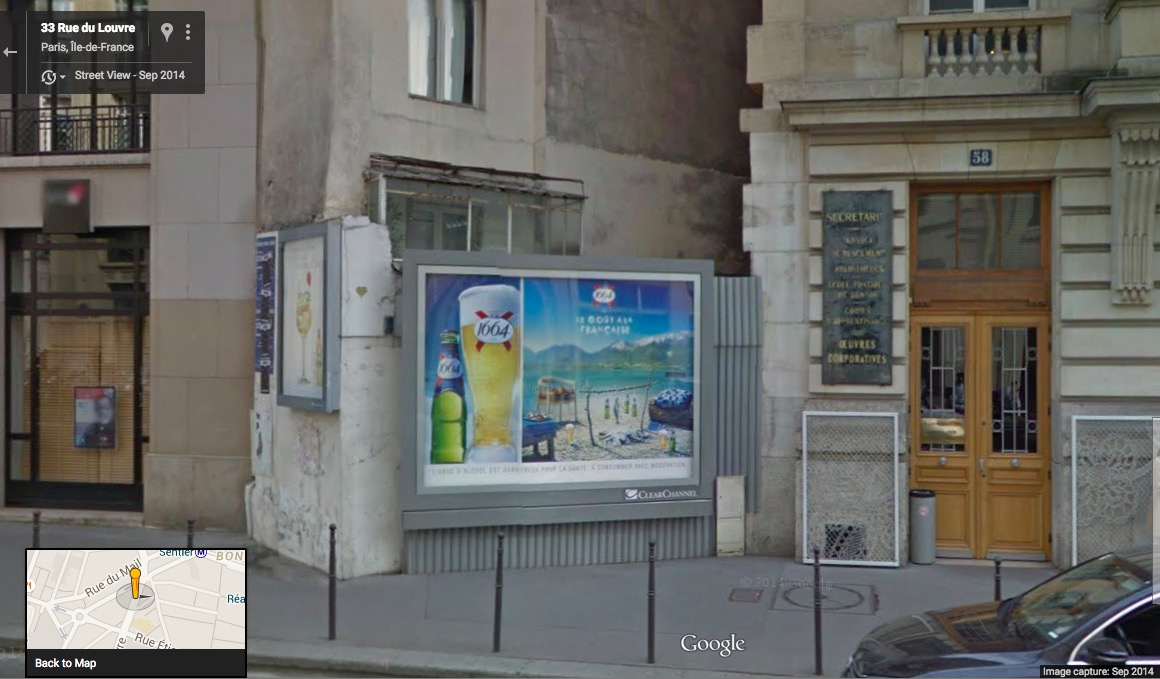 The first photo shows the shop with it's late proprietor, Edouard Pecourt, and a snapshot of the vacant space today gives you an idea of just how tiny the Boîte à Disques actually was.
Located at 58 bis, rue du Louvre 75002
Opened : 1938 – Closed: 1986
La Plaque Tournante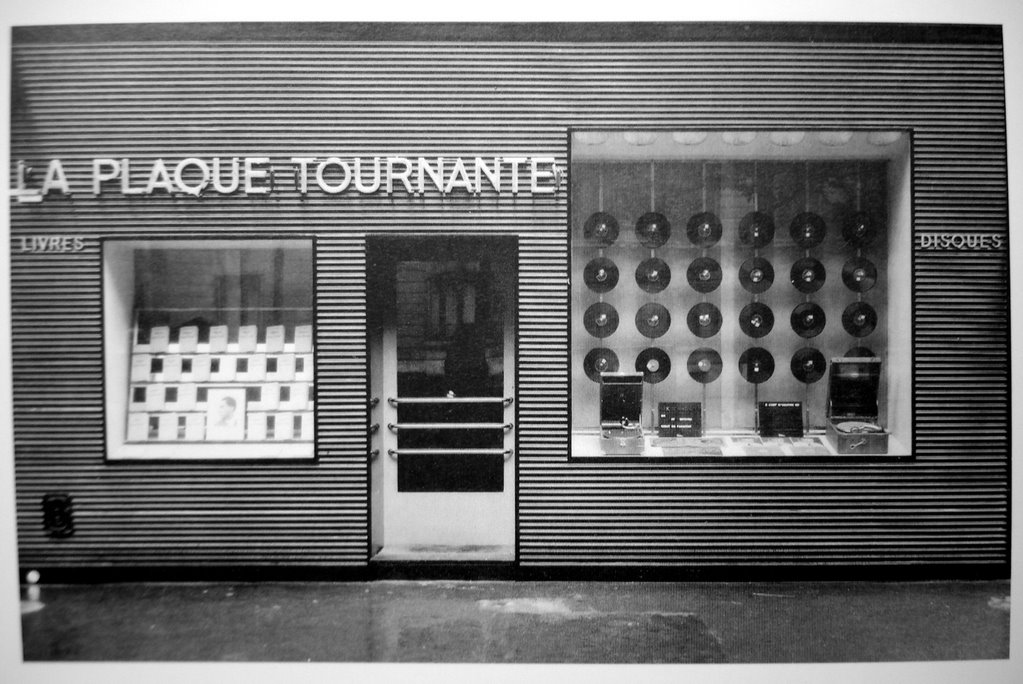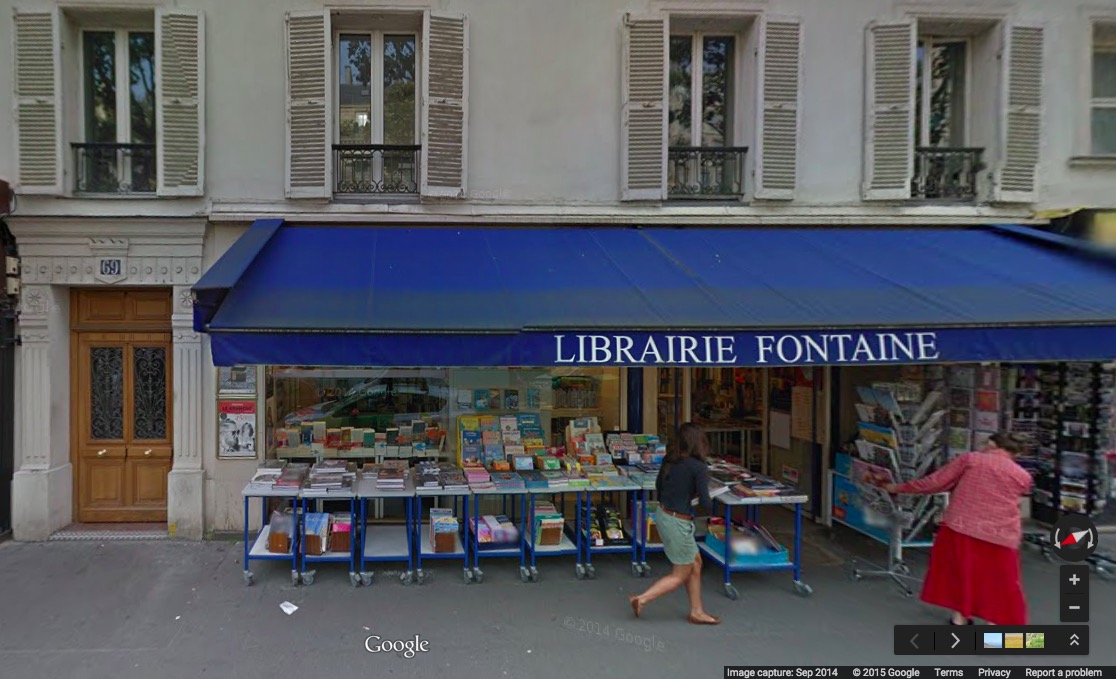 (At least we can take comfort in knowing today it's a bookshop at least).
Located at 69, avenue Kleber 75016
Opened : 1929 – Closed: 1936
Grands Magasins du Louvre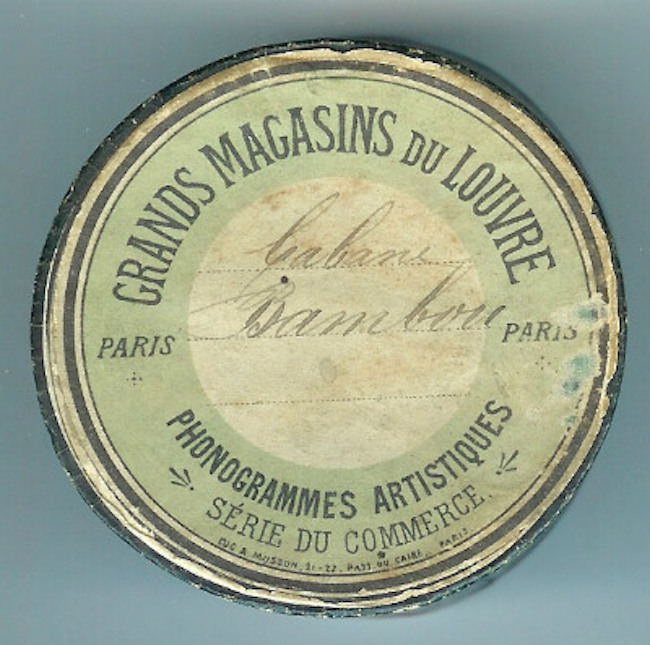 Les Grands Magasins du Louvre was a department store in Paris, France, founded in 1855, three years after its competitor, Le Bon Marché. It closed definitively in 1974 but its difficult to date when they stopped selling cyclinders and discs. in 1974. Today the building houses a conglomeration of antiques shops.
Located at 164-168, rue de Rivoli 75001
Opened : 1898 – Closed: 1974
Broadway

Oh, to find a record shop on the Champs Elysees! Today it's a Toyota car showroom.
Located at : 79, avenue des Champs Elysees 75008
Opened : 1943 – Closed: 1951
Pathé Frères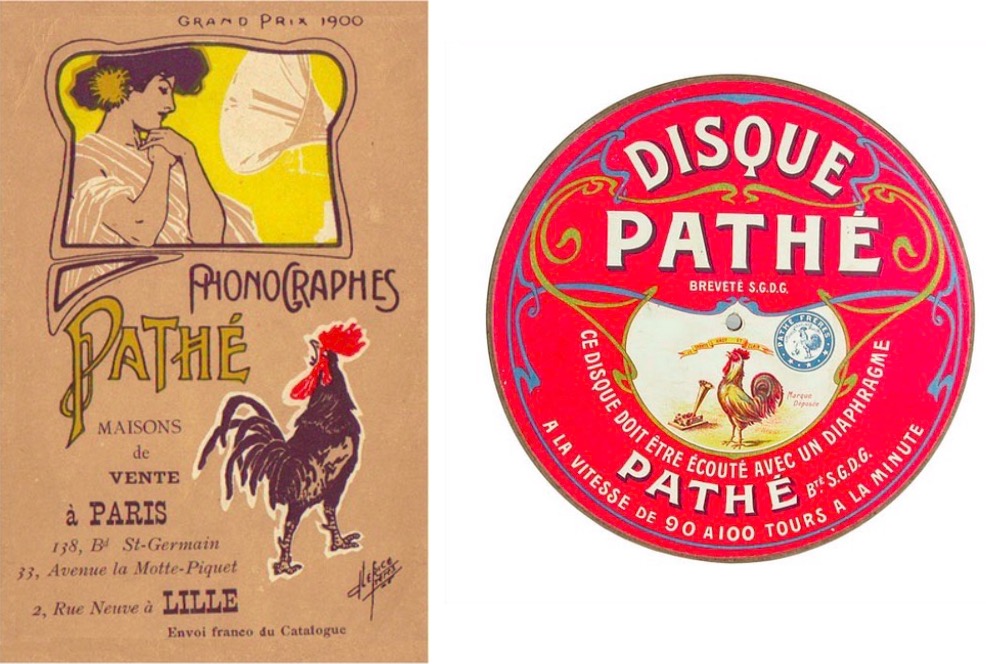 Founded and originally run by the Pathé Brothers of France starting in 1896, in the early 1900s, Pathé became the world's largest film equipment and production company, as well as a major producer of phonograph records. Charles Pathé had helped open a gramophone shop in 1894 and then established a phonograph factory at Chatou on the western outskirts of Paris.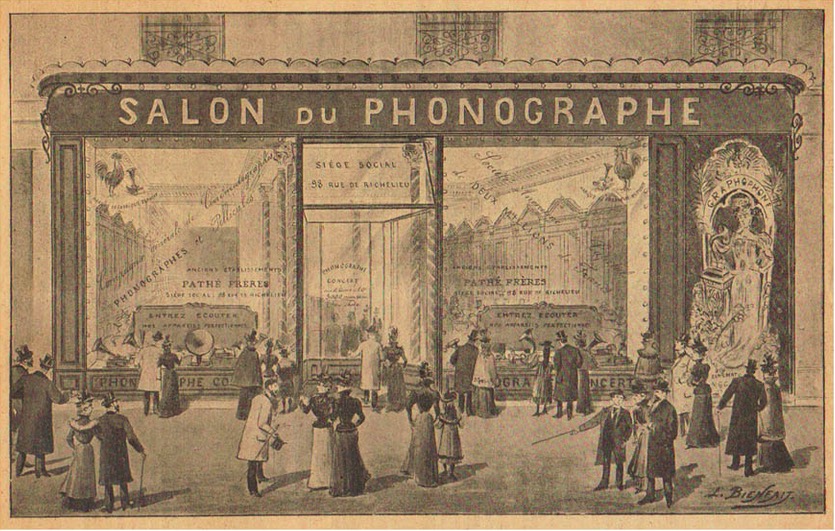 It appears from a little further research on Pathé, that they had a pretty big presence in Paris, with several record stores dotted around the city…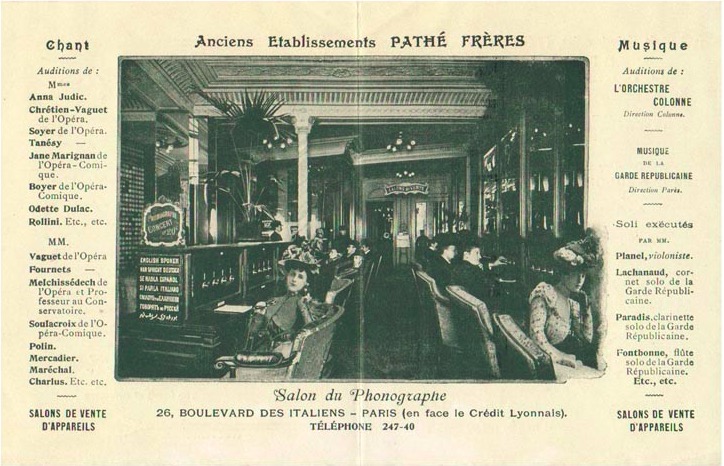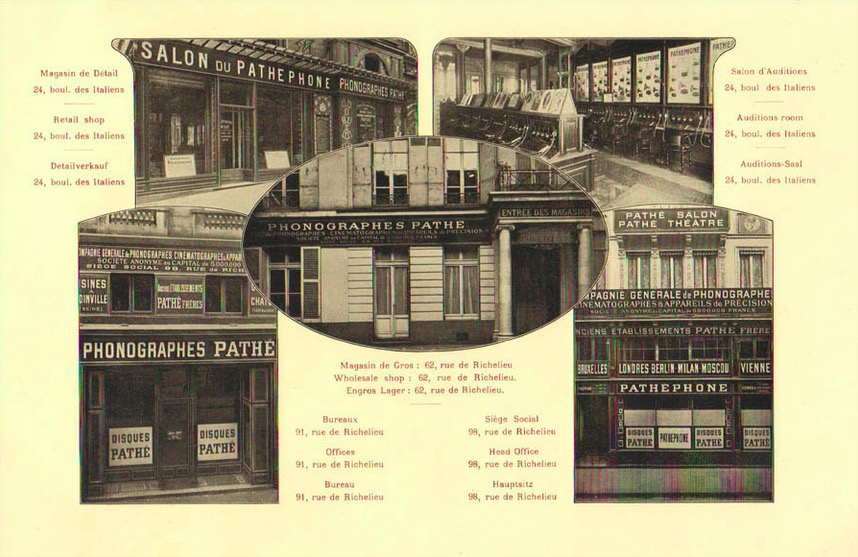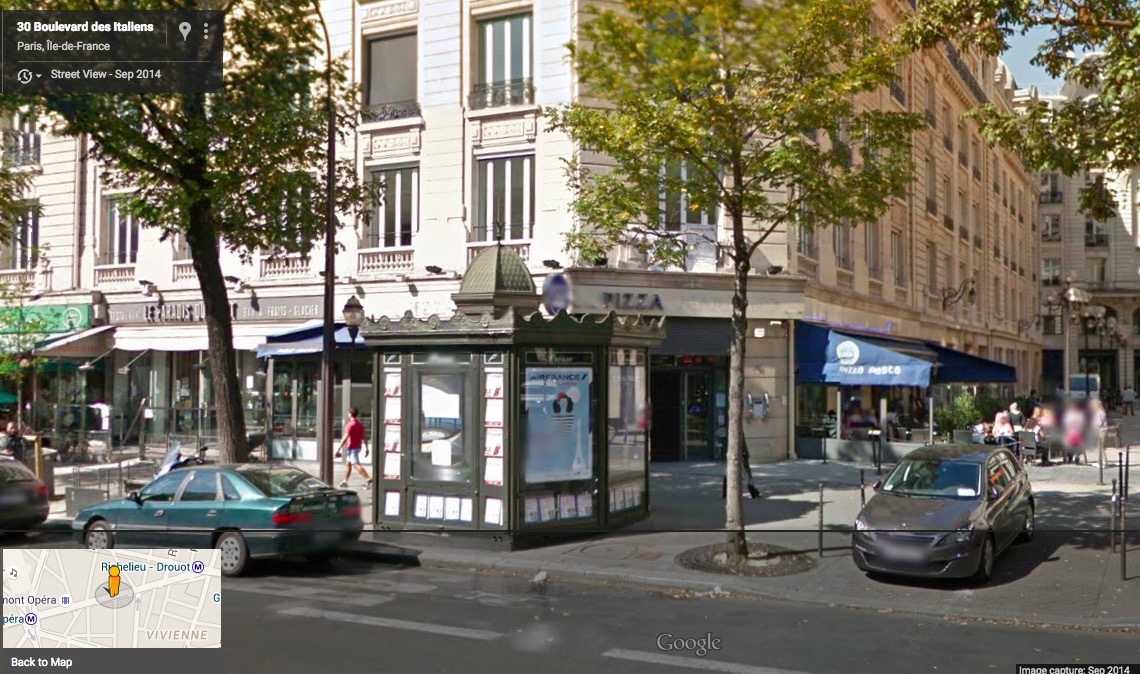 One of their flagship stores, now serving pizza instead.
Located at 30, boulevard des Italiens 75009
Opened : 1914 – Closed: 1960
Sensation Phono
As if Paris needed another café!
Located at 64, rue Pierre Charron 75008
Opened : 1928 – Closed: 1931
Pere Phono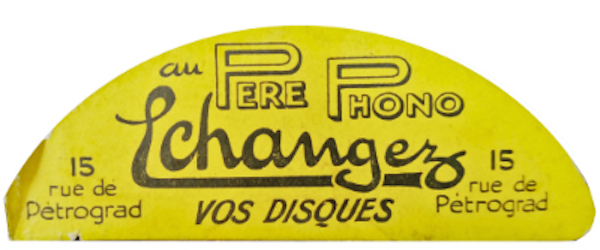 I just thought this was a pretty cool business card. Digging the fonts.
Opened : 1928 – Closed: 1934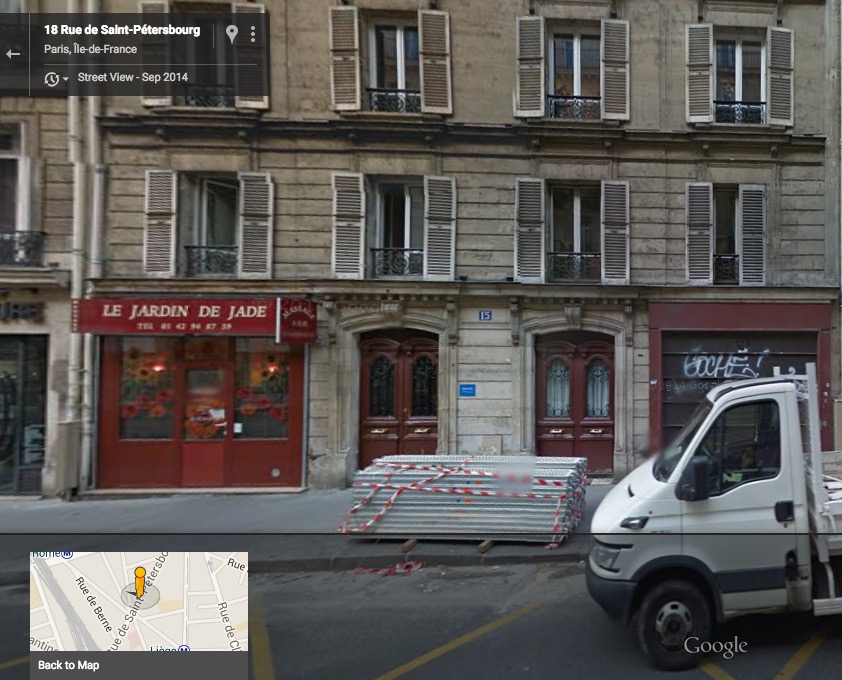 Today it's a suspect looking beauty salon.
Located at : 15, rue de Saint-Petersbourg – previously 15, rue de Petrograd – 75008.
P. Serin Phonograph Repair Shop

Located at 11, rue d'Armaille 75017
Opened: 1921 – Closed: 1946
Hamm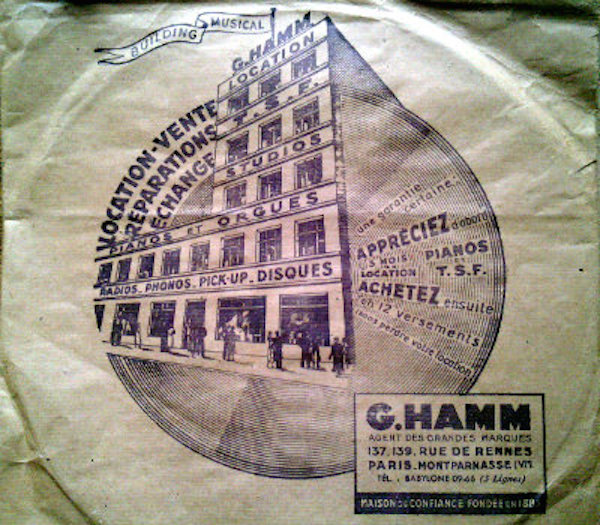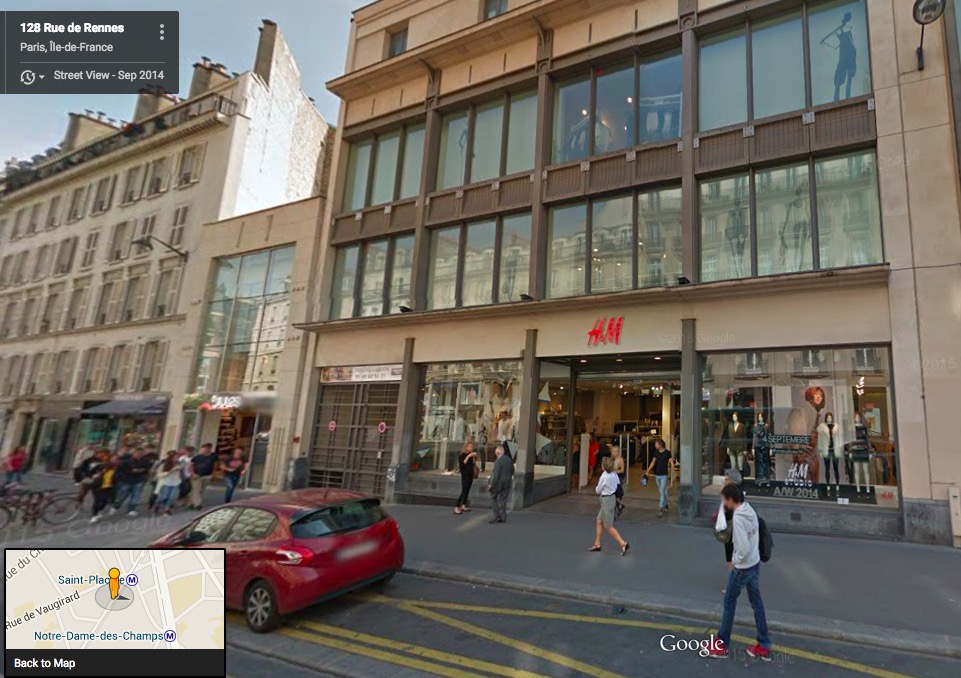 The familiar tale of the retail giants taking over the high street.
Located at 135-139, rue de Rennes 75006
Opened : 1934 – Closed: 1951
Artinian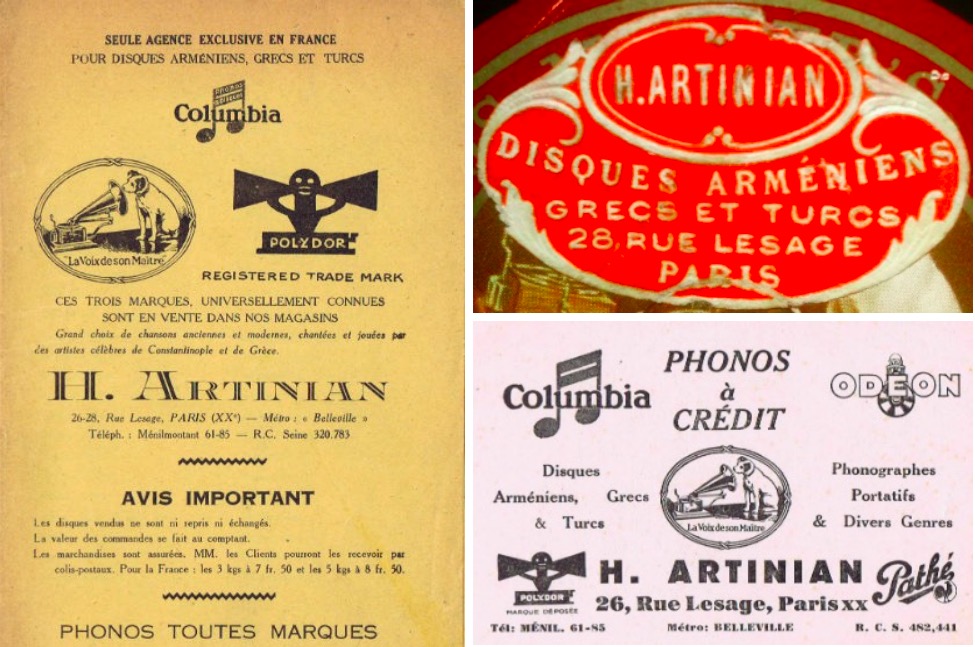 Just to note how far back the roots of records companies like Columbia and Polydor go.
Located at 68, rue Julien Lacroix 75020
Opened : 1934 – Closed: 1960
Chanteclair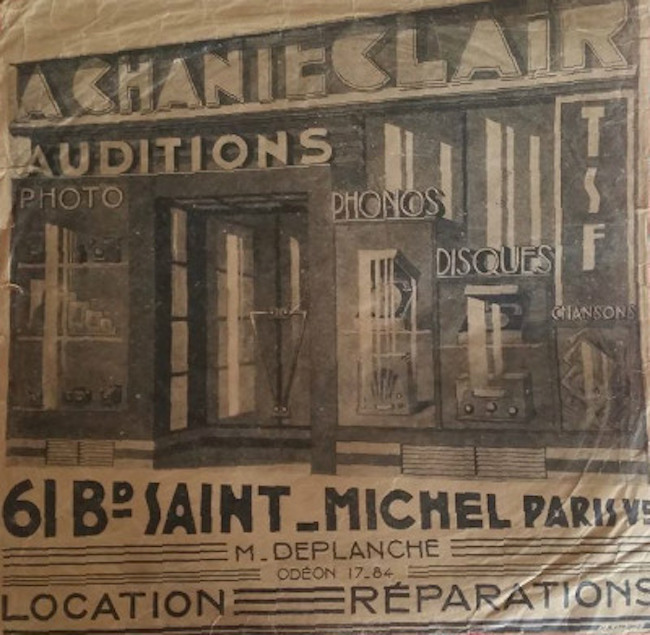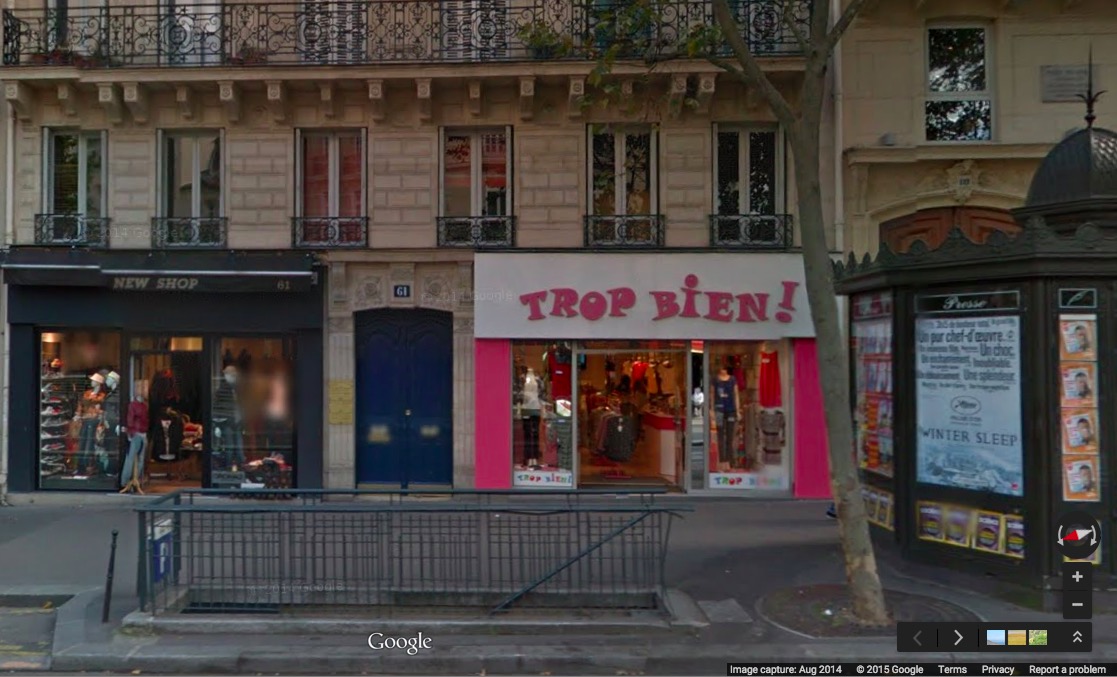 A wonderful art deco shopfront sadly replaced with bad taste.
Located at 61, boulevard Saint-Michel 75005
Opened : 1932 – Closed: 1960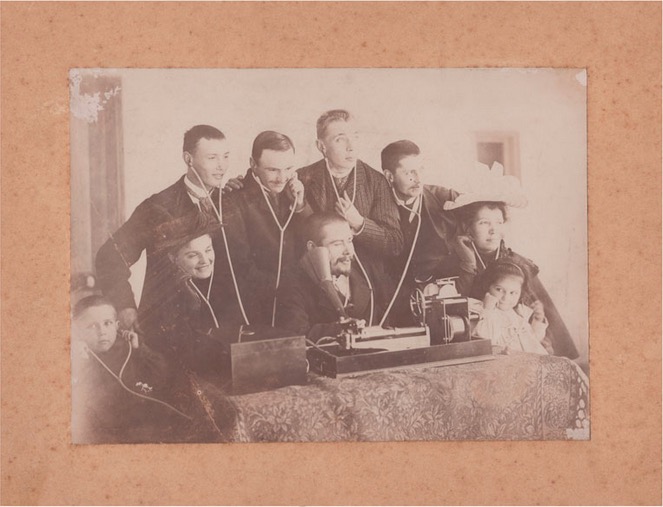 To wrap up our window shopping through the record shops of the Belle Epoque, I thought these photographs of people enjoying the latest in sounds technology might amuse…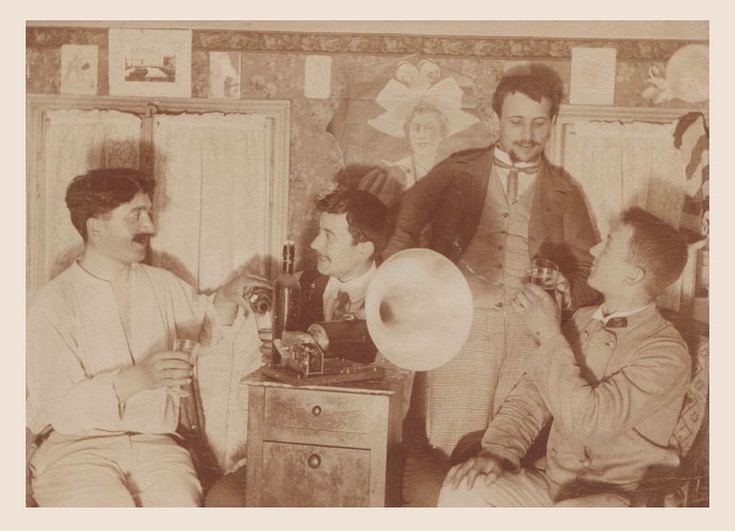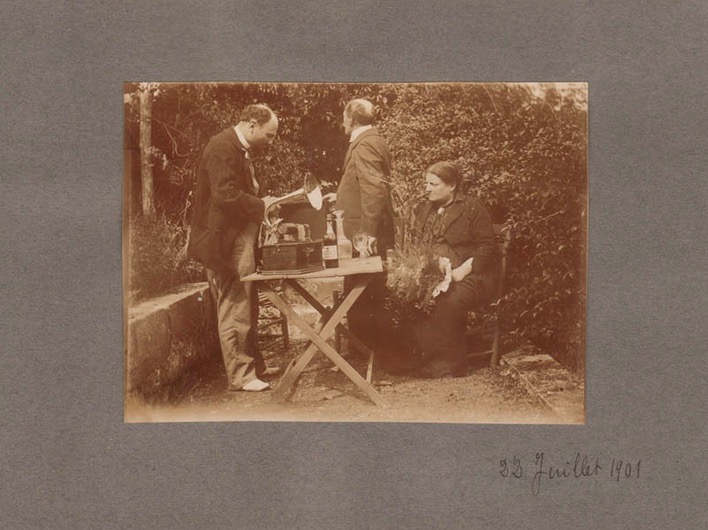 Watch and jewellery repairer (and soon-to-be phonograph repairer), Mohammed Dirbel, shares his latest acquisition from Pathé. Belleville, Paris, date unknown. 
Where to go Record Digging in Paris today?
Your best bet to find rare but affordable records (and even more affordable if you bargain) is at the Paris flea market, Les Puces, mainly in the Marché Dauphine at 134 Rue des Rosiers (go upstairs). Even though it's not as good as it's been, Boulinier is still one of the best diggin' spot in Paris. There are new records every day, unqualified staff but super low prices (20 Boulevard Saint-Michel).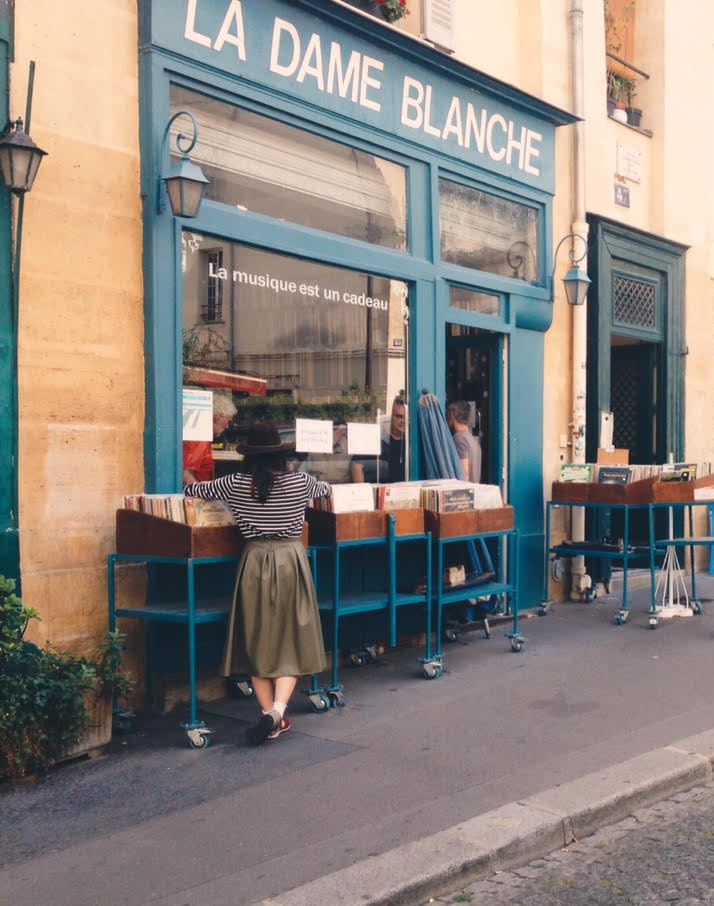 Also, near the MessyNessyChic clubhouse (that's me digging outside the Dame Blanche up there ↑), there's a cluster of jazz record shops in a "Midnight in Paris" setting at the top of rue de la Montagne Sainte Genevieve in the 5th. Treasures to be found!
Discover Disquaires de Paris (in French but easy to navigate).