1. Haussmanhattan: Vintage Paris X New York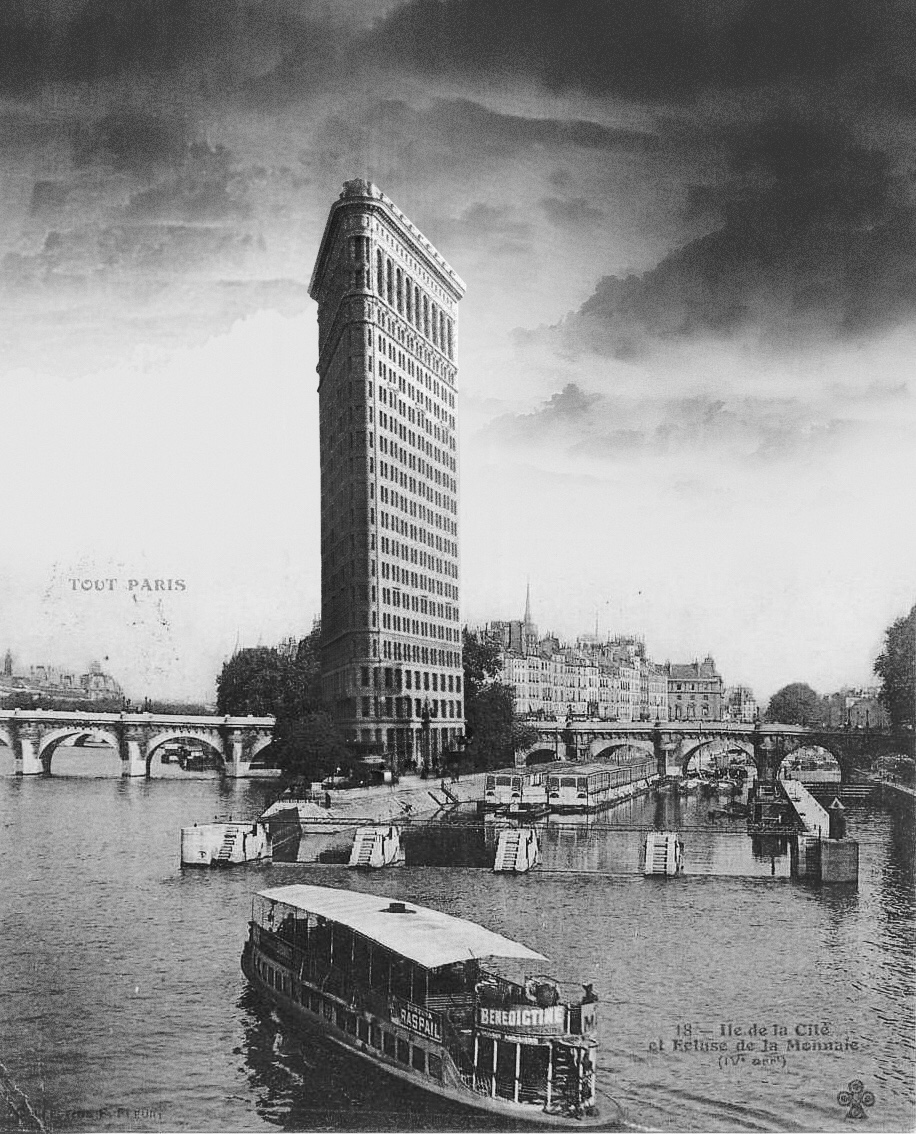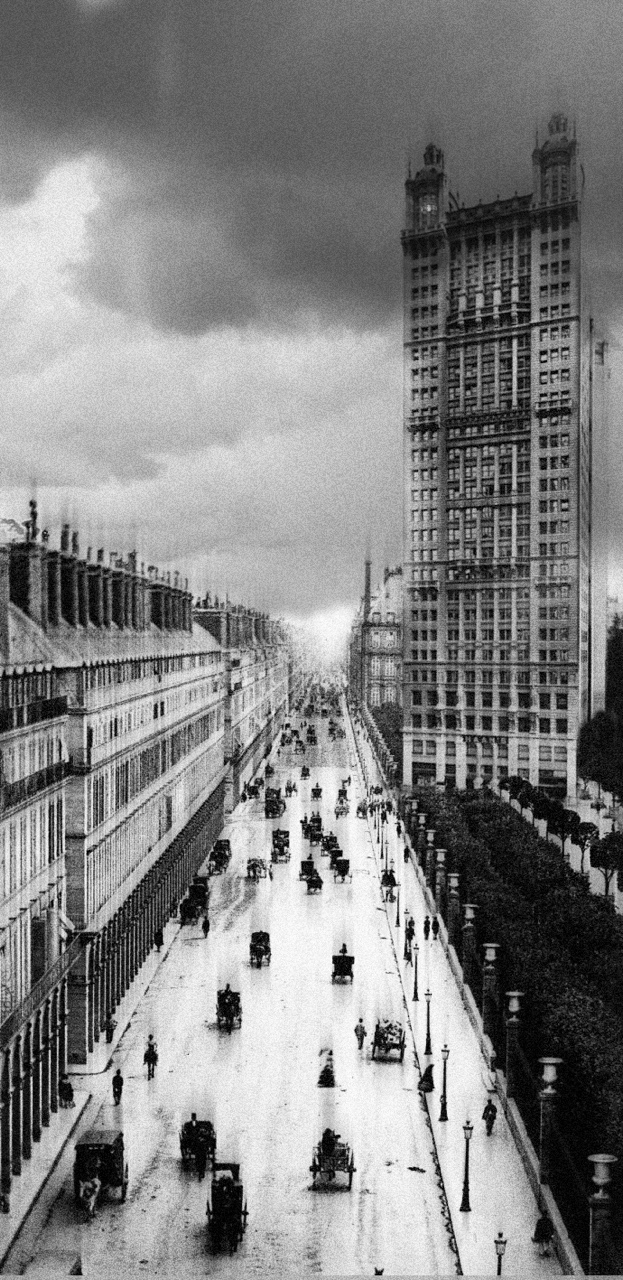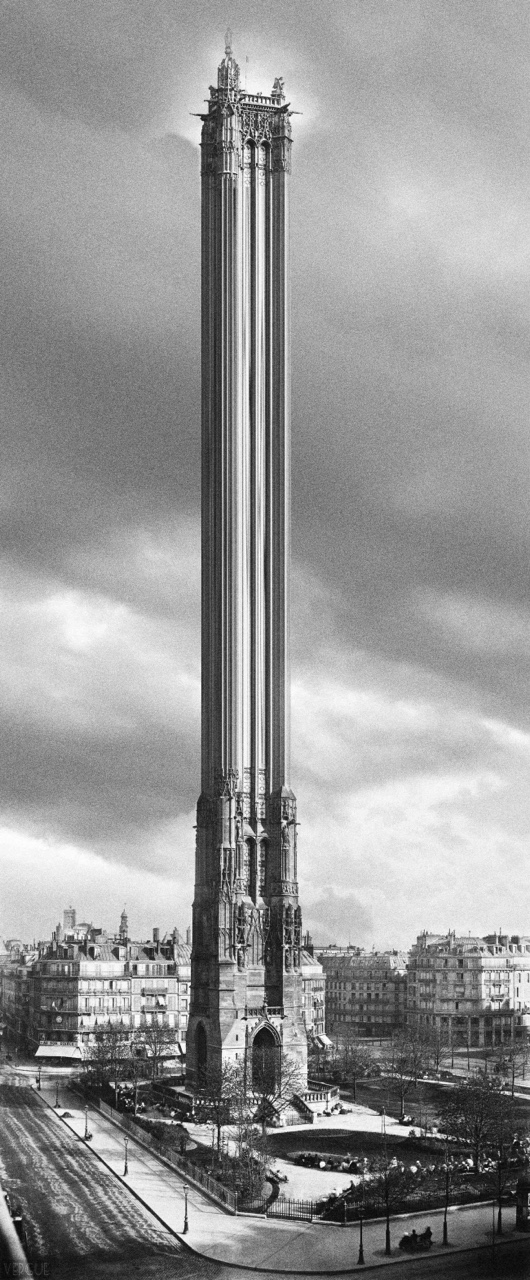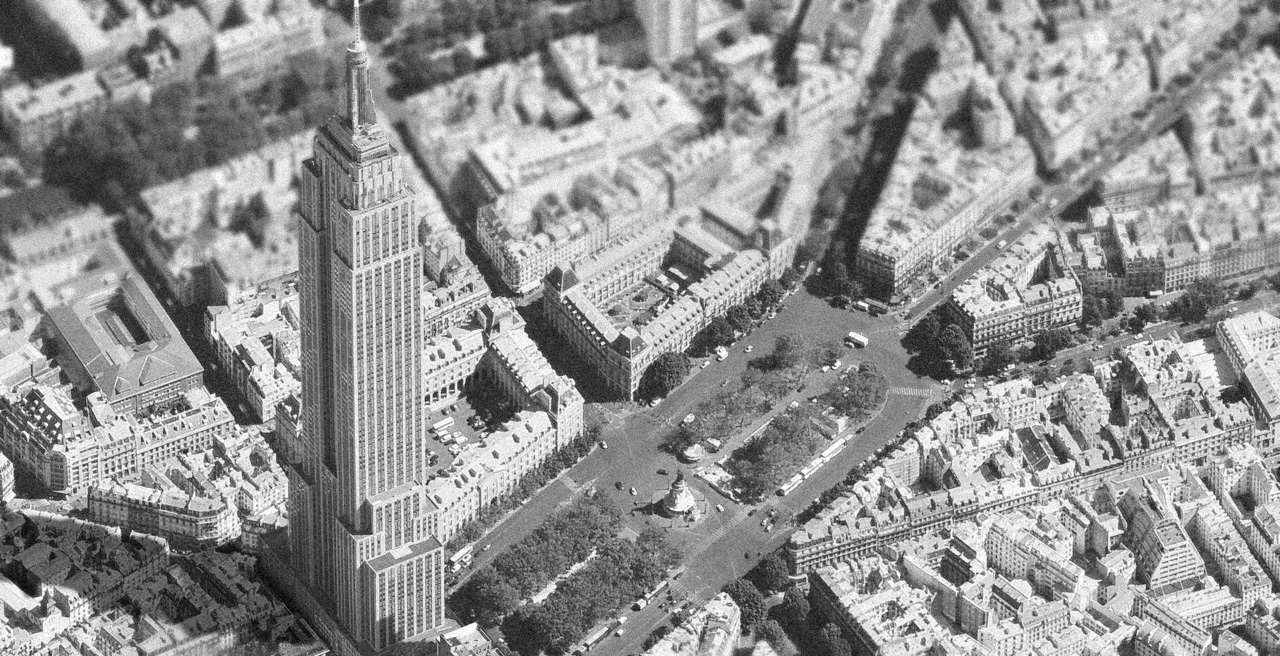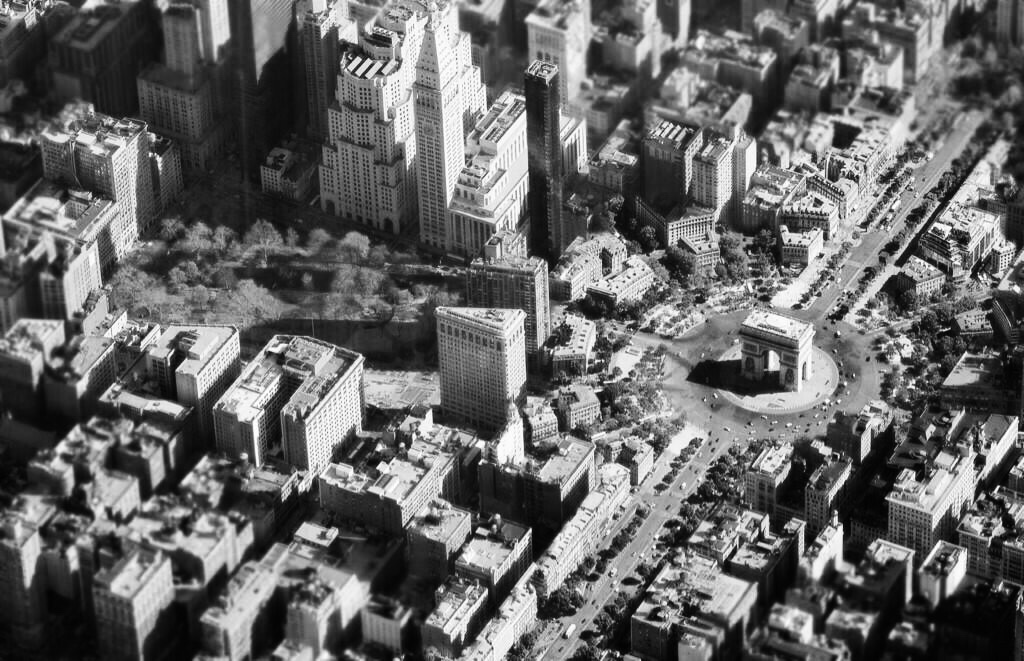 Architect Luis Fernandes sent me his awesome Tumblr, Haussmanhattan mixing New York and Paris in the 1900-30's. You can follow his mash-ups on Twitter and find them all on the Tumblr.
2. China's Fake Louvre

"Copycat China adds the Louvre to its 'duplitecture' collection". After drawing the ire of the Egyptian government when it created a replica sphinx last year, a Chinese theme park in Shijiazhuang has created a 1:1 replica version of Paris' Louvre Pyramid.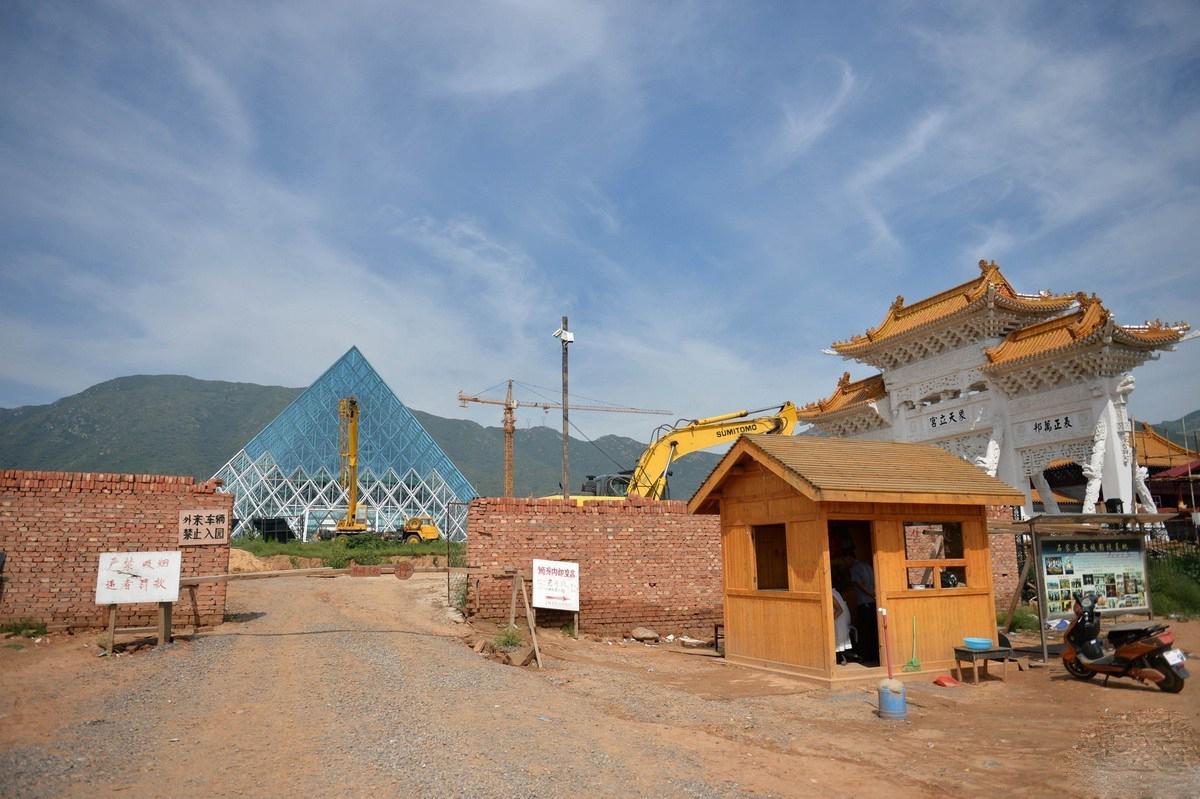 the like-for-like replica of the iconic Parisian structure now sits to the left of the fake Sphinx, while a clone of Beijing's ancient Temple of Heaven is being developed on the building's right.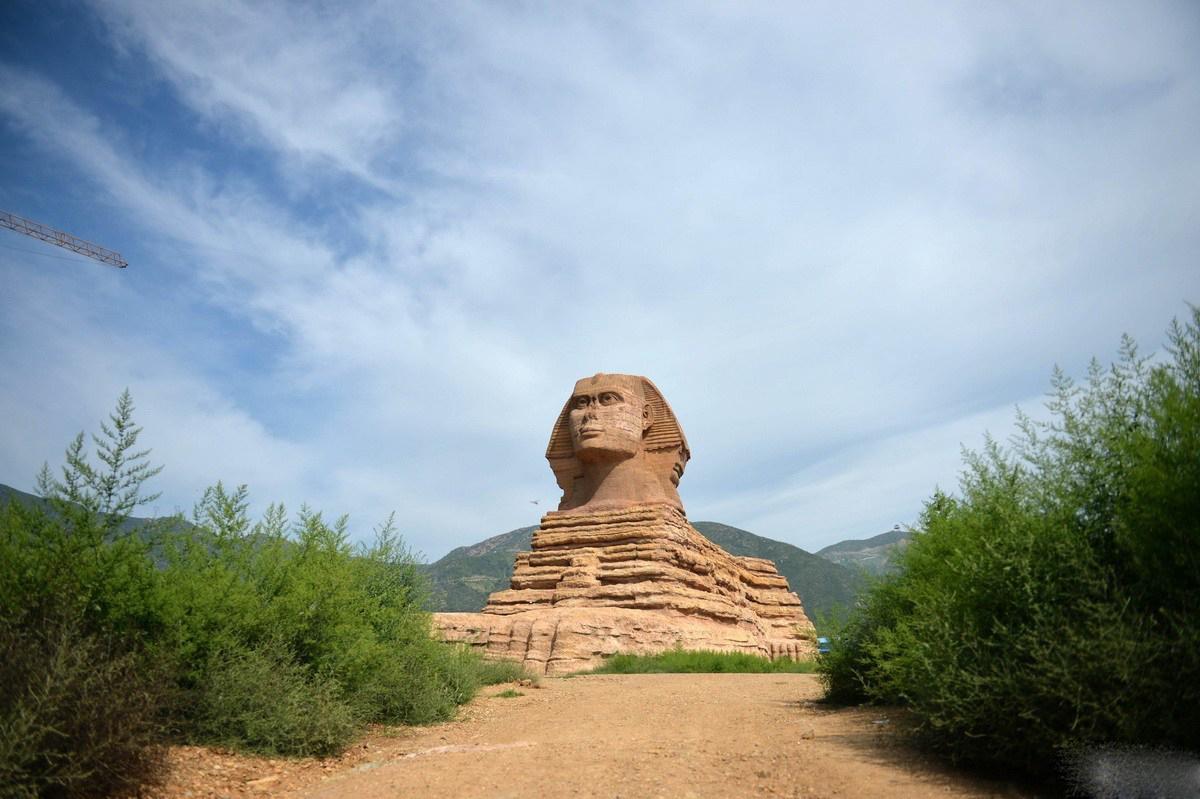 When the replica sphinx was unveiled last year, government officials from Cairo lambasted the recreation, with Antiquities minister Mohamed Ibrahim claiming the copycat "harmed the cultural heritage of Egypt".
Full article found on Clad Global.
3. What Fukishima Looks Like Lately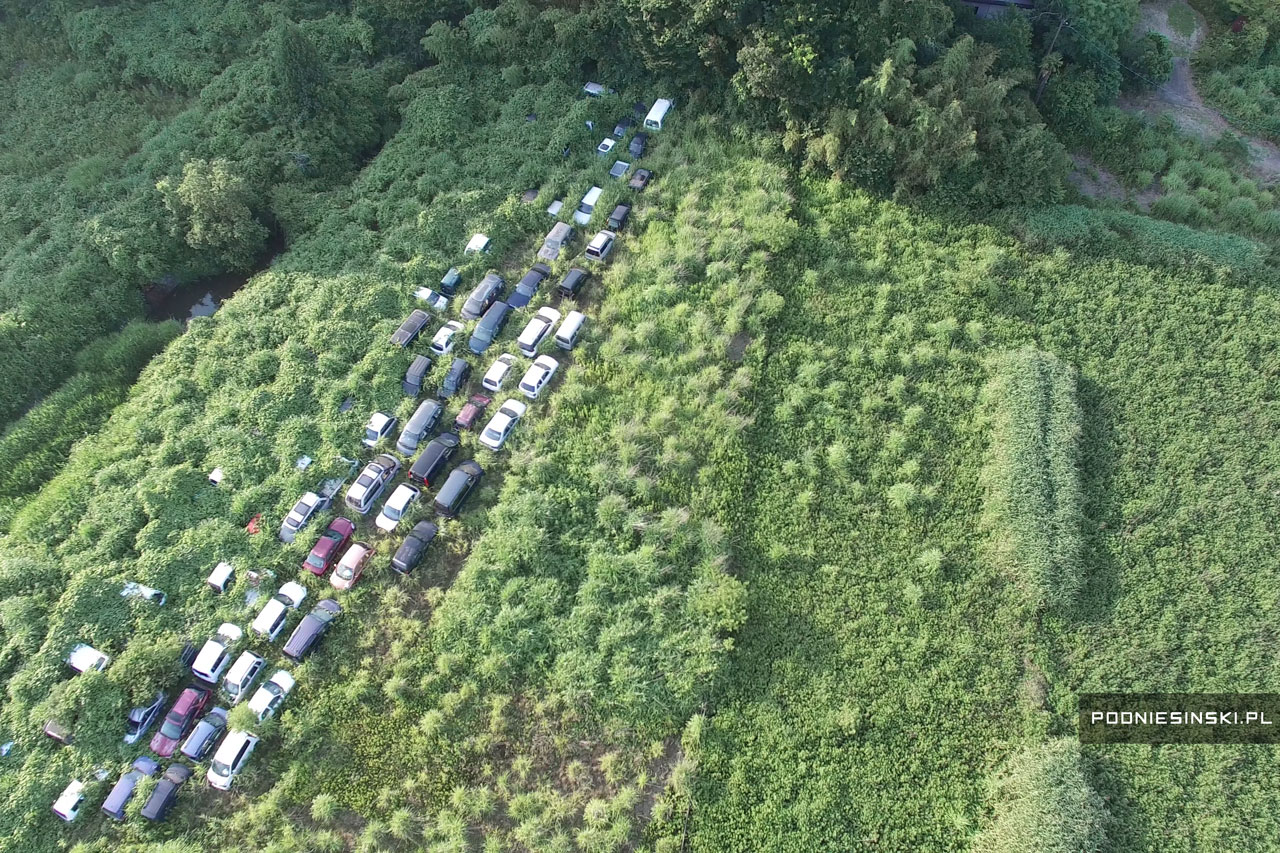 Vehicles lie abandoned in overgrowth along what was once a stretch of road near the power plant.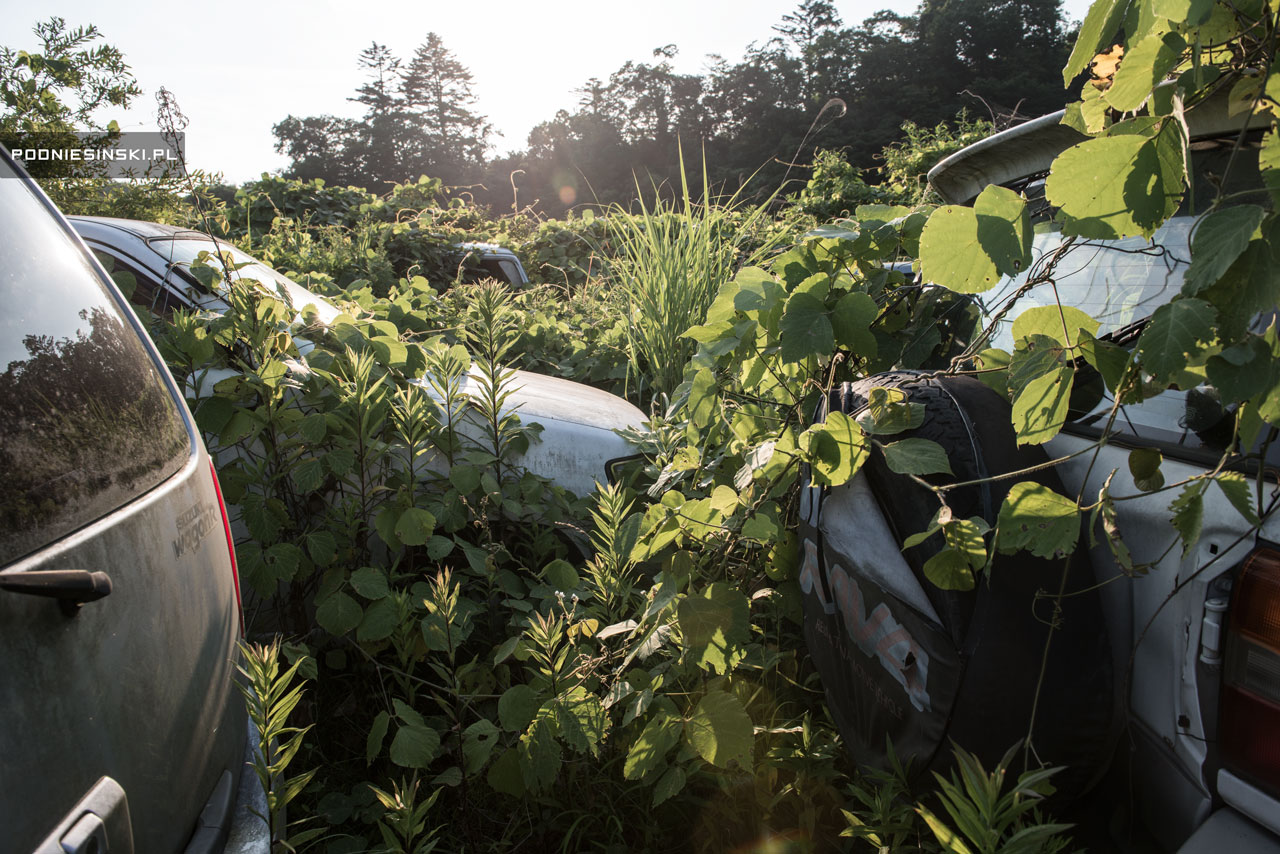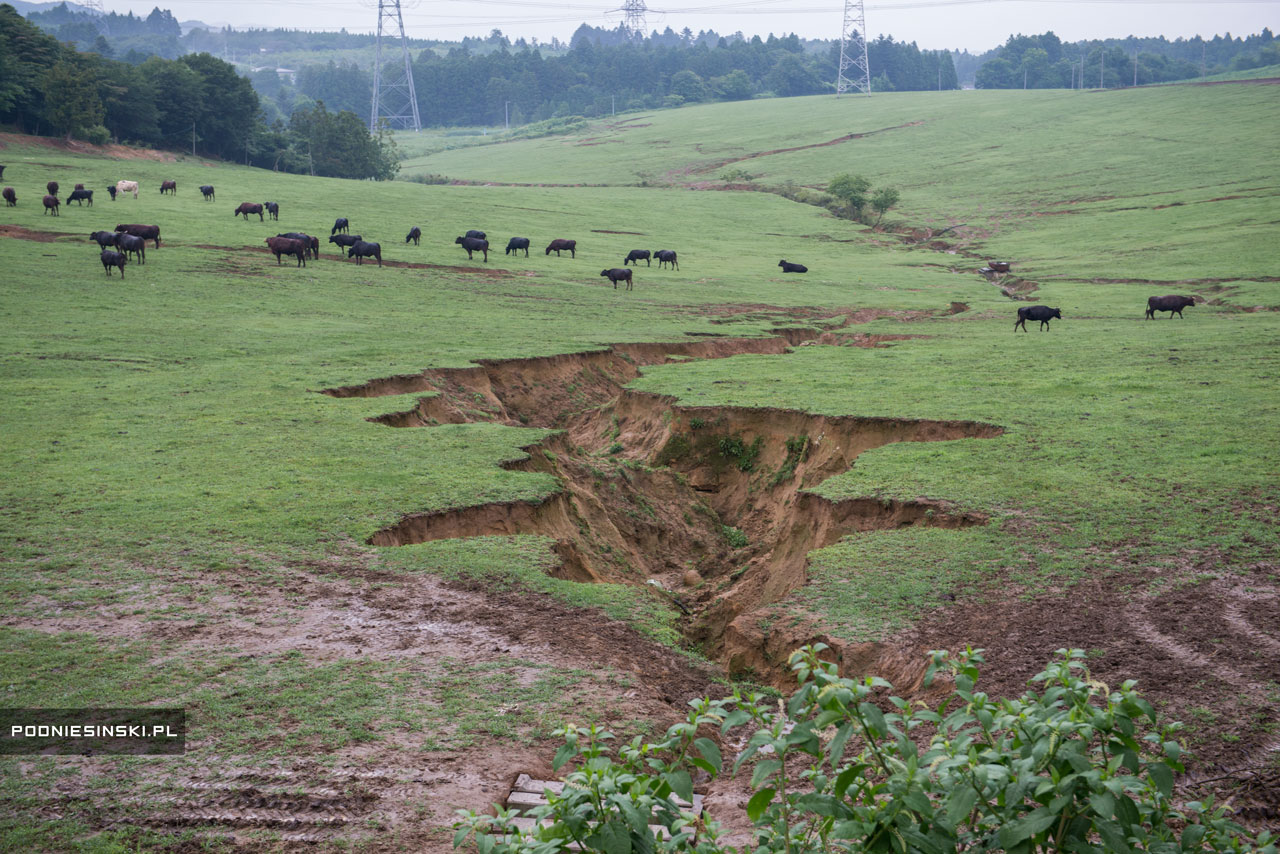 Cracks in the ground from the earthquake. The nearby cattle are owned by Masami Yoshizawa, a landowner who returned to his farm after the disaster.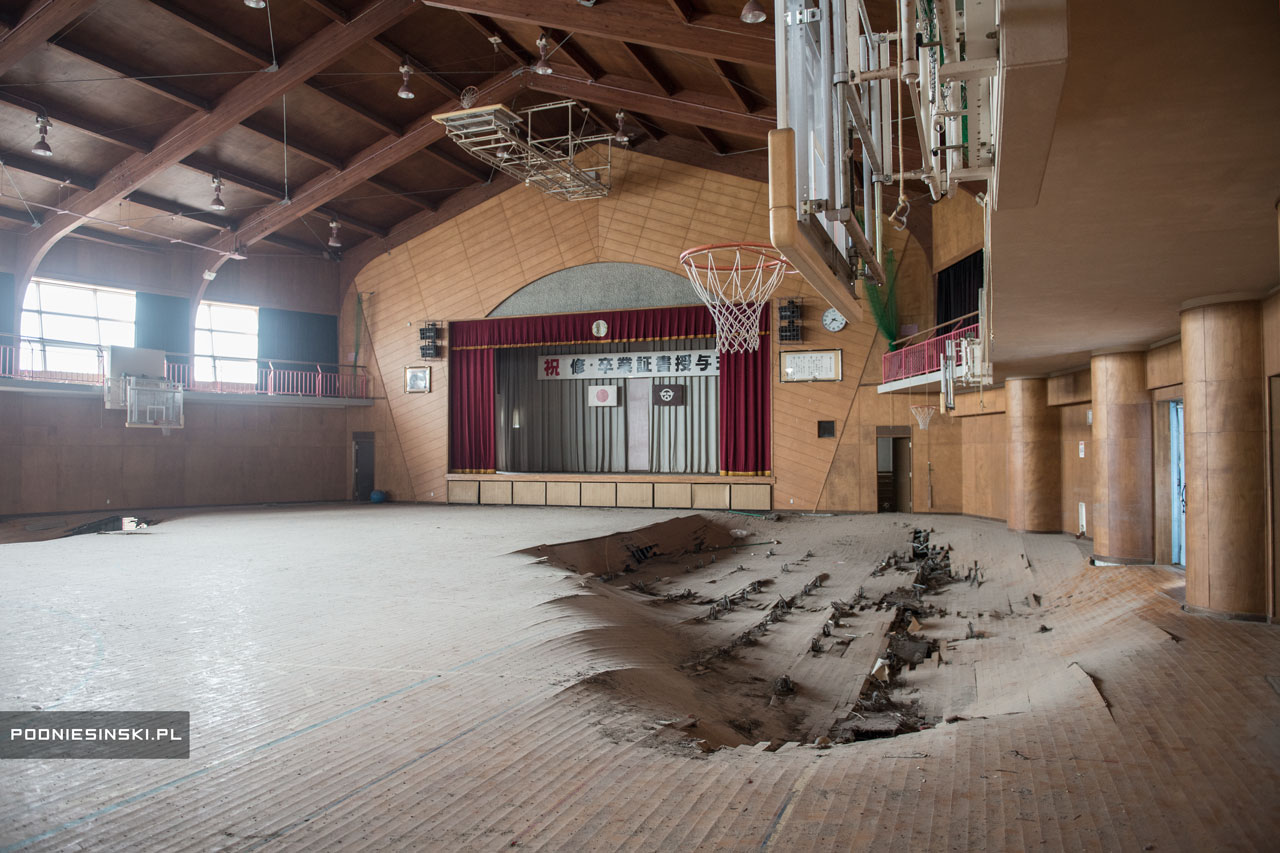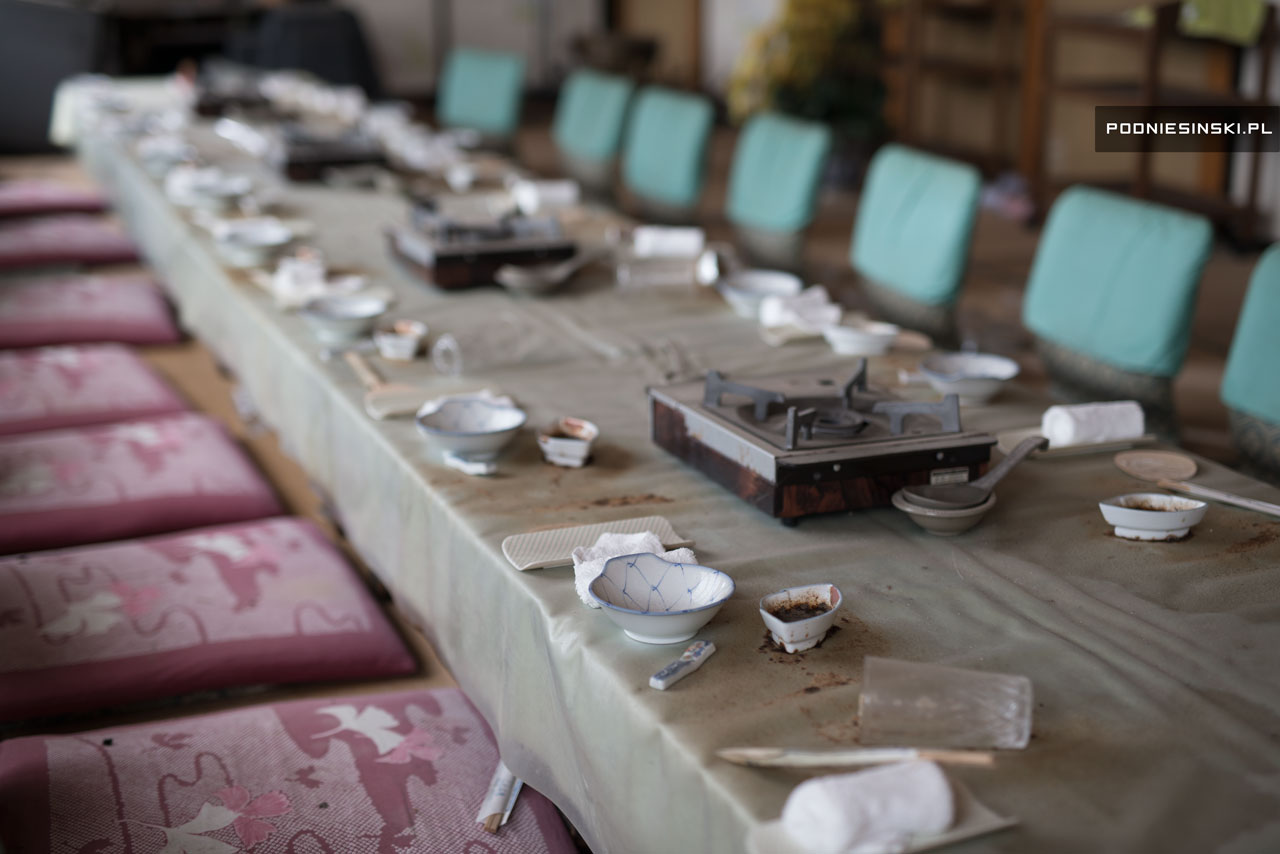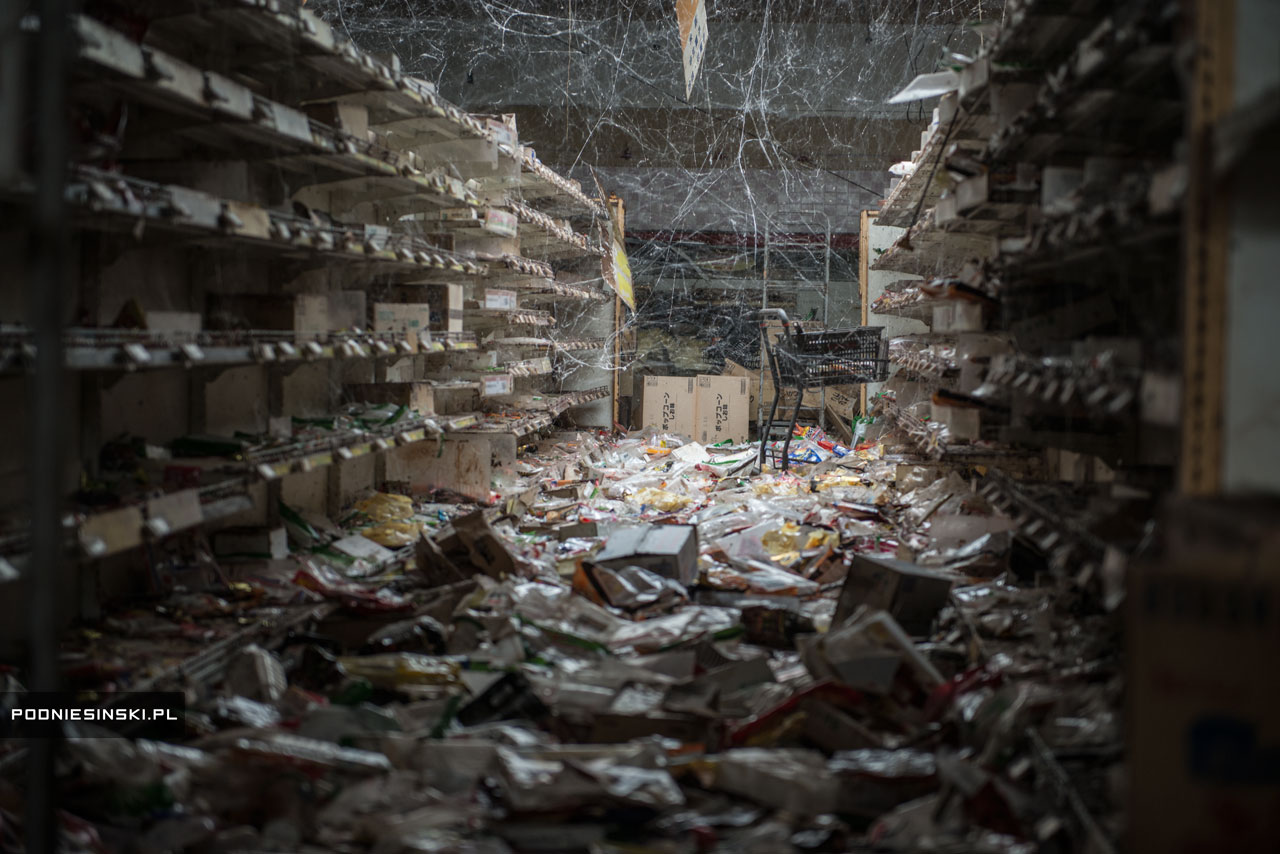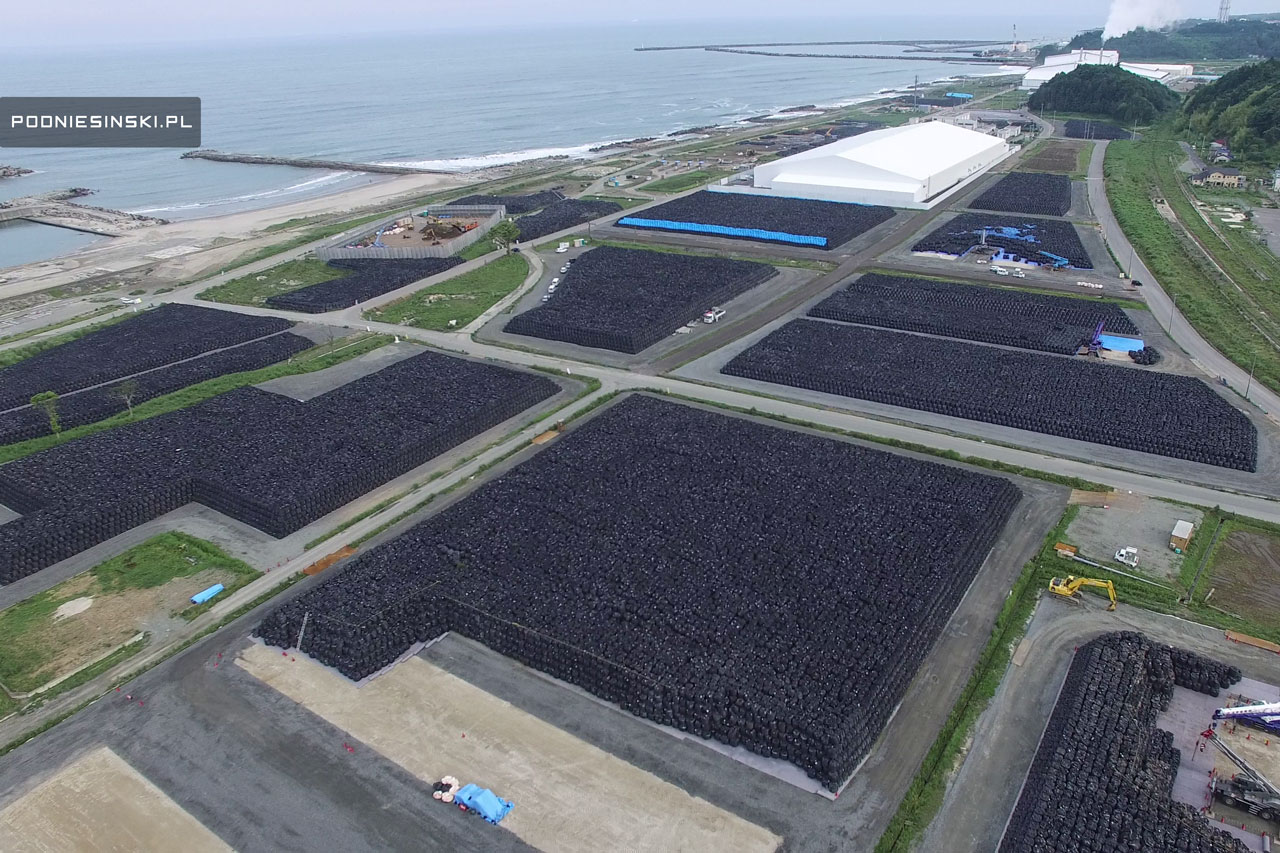 An aerial photograph taken by a drone shows the vast dump sites that contain tens of thousands of sacks of contaminated soil.
See the full photo project by Arkadiusz Podniesinski.
4. Real Places with Ridiculously Depressing Names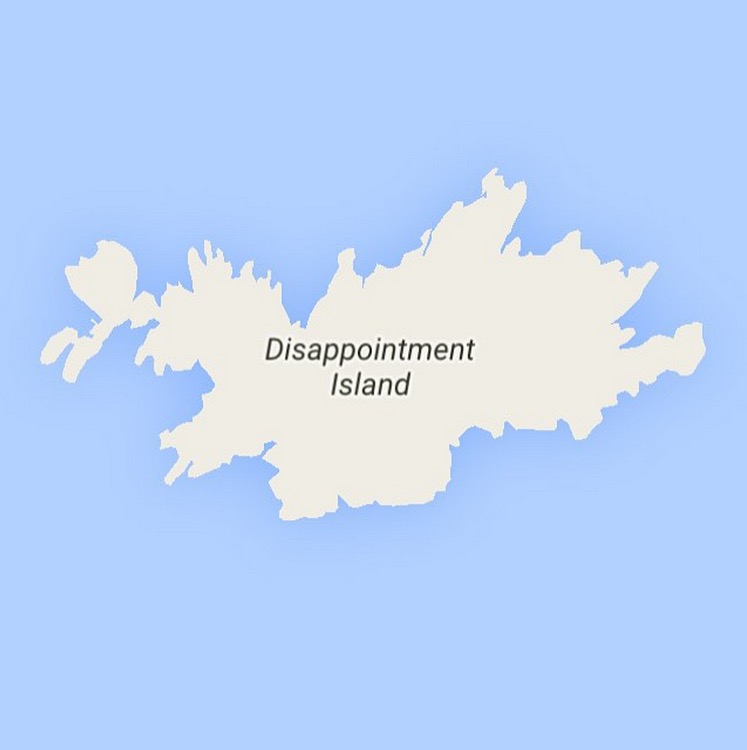 New Zealand.
Wyoming, USA.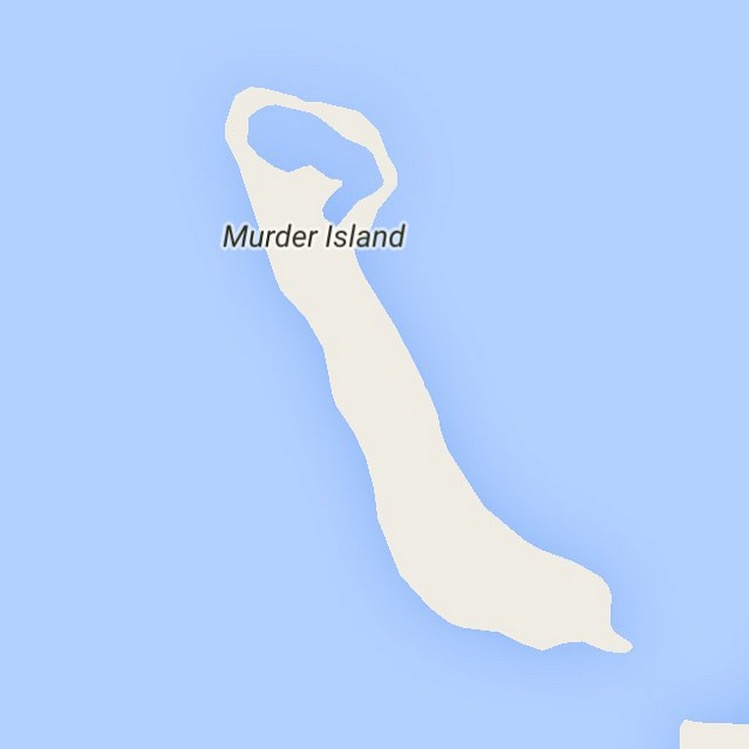 Argyle, Canada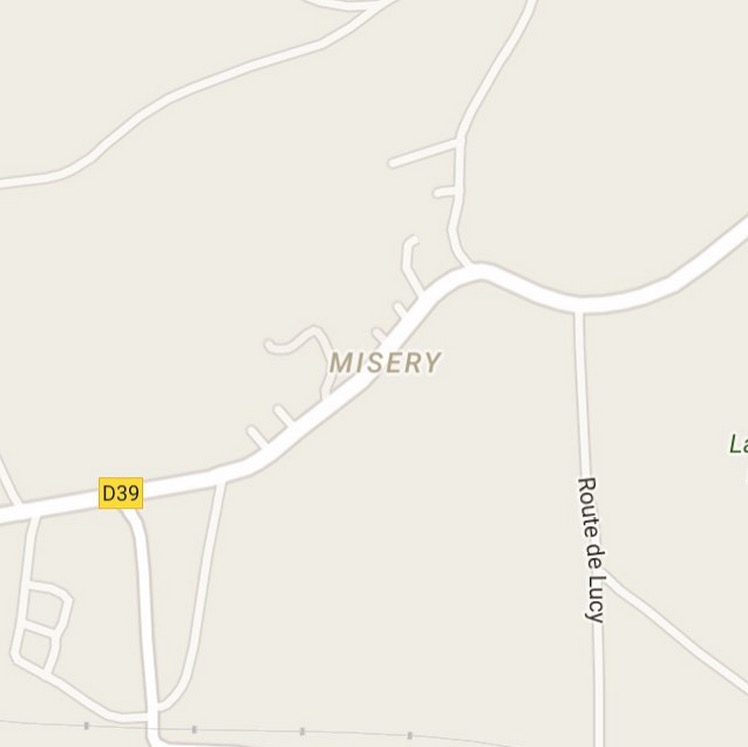 France
Montana, USA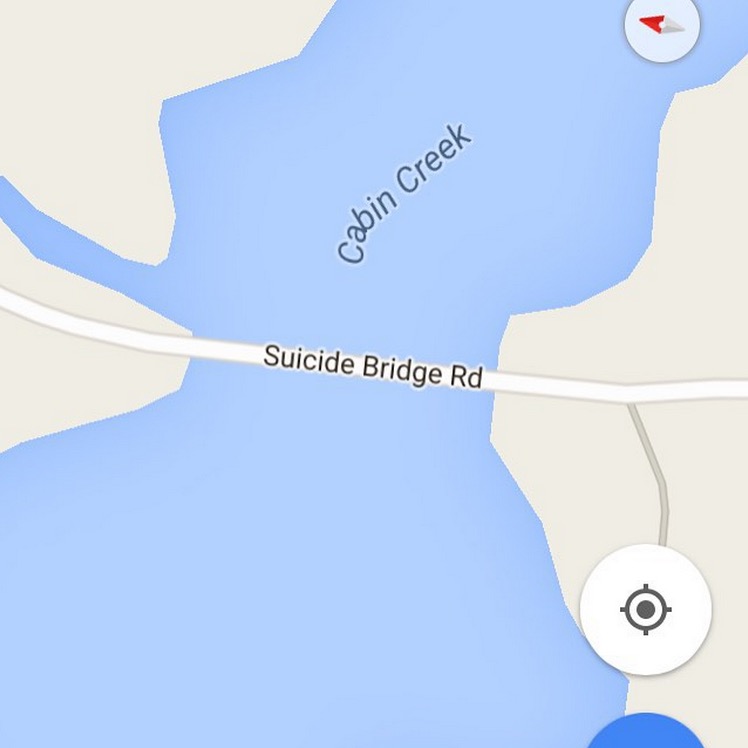 Maryland, USA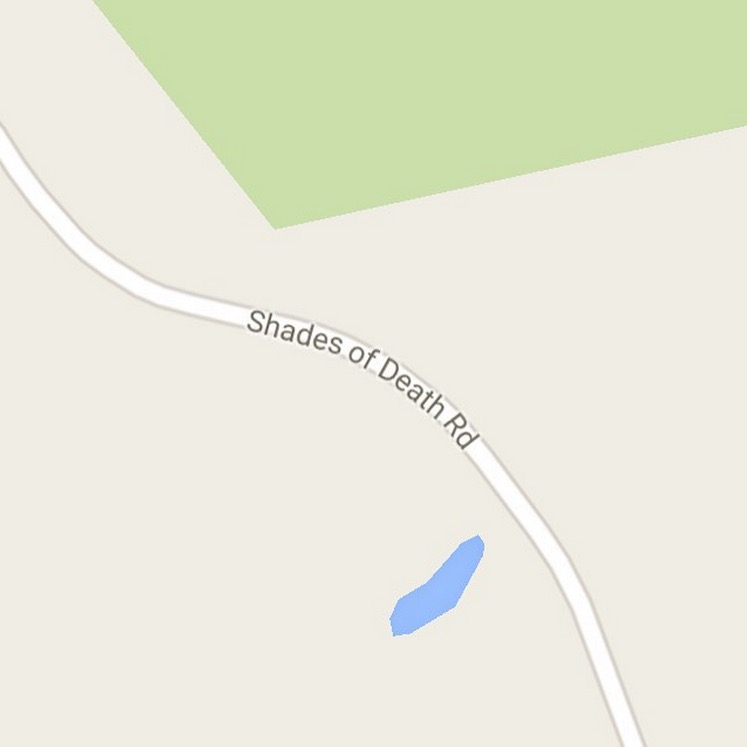 New Jersey, USA
Found on Sad Topographies, an Instagram dedicated to finding "somewhere to go when you're feeling low".
5. The Woman Who Married the Eiffel Tower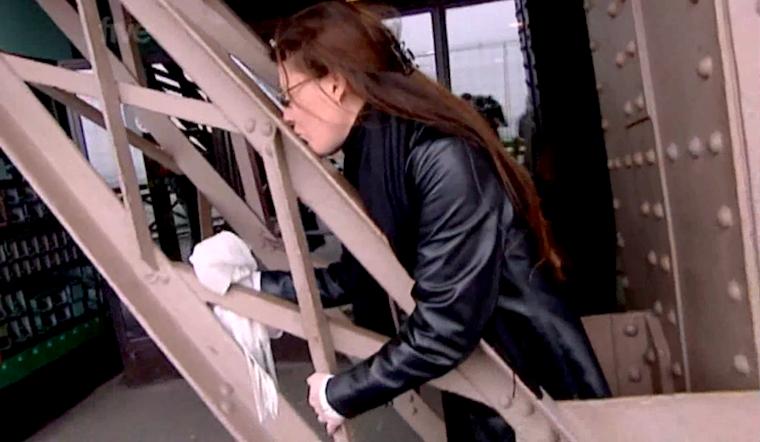 Erika "Aya" Eiffel (née Erika Labrie), is an American woman who famously "married" the Eiffel Tower in a commitment ceremony in 2007. She first encountered the Eiffel Tower in 2004, and felt an immediate attraction. She told ABC News that she and others feel an innate connection to objects. It comes perfectly normal to us to connect on various levels, emotional, spiritual and also physical for some. She is founder of OS Internationale, an organization for those who develop significant relationships with inanimate objects. She claims that her object relationship with Lance, her competition bow, helped her to become a world-class archer. Her 20-year relationship with the Berlin Wall inspired the musical theater production "Erika's Wall". – Via Wikipedia. 
Learn more about her story in this interview.
6. Flamingo String Lights
My own object obsession. Plenty of kitschy variations to be found on Amazon.
7. The Easiest, Creepiest Halloween Snack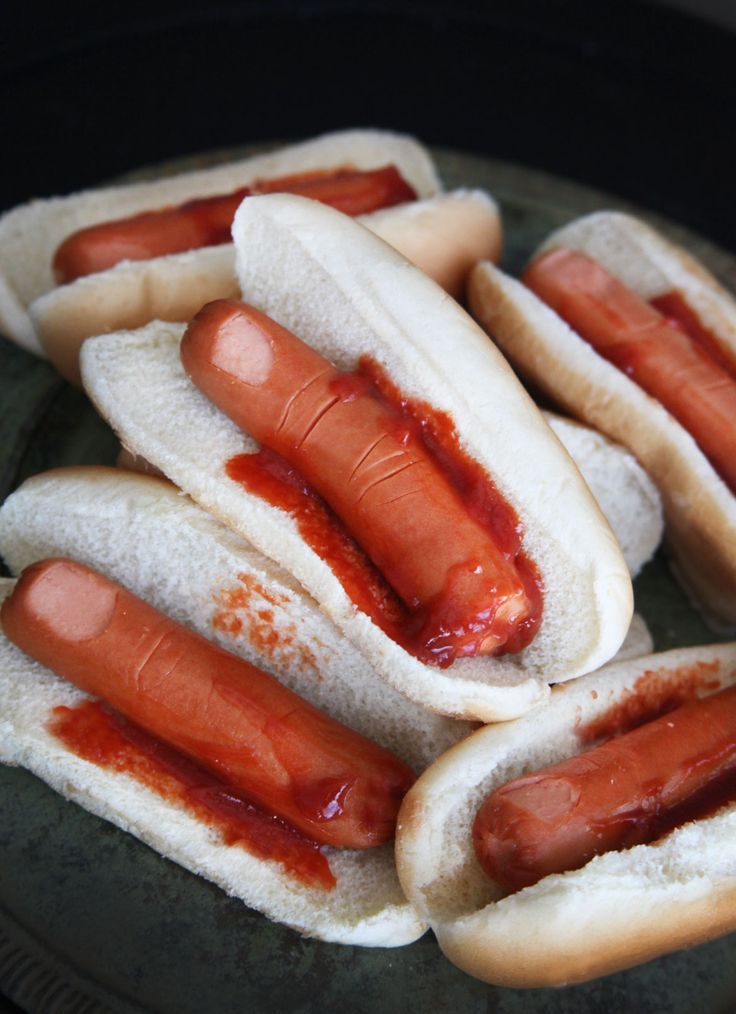 Found here via Pinterest.
8. This Zeotrope Cake
So mesmerising. French director and animator Alexandre Dubosc's animated zoetrope cake called Melting POP.
Found on This is Colossal.
9. The Titanic's Last Lunch Menu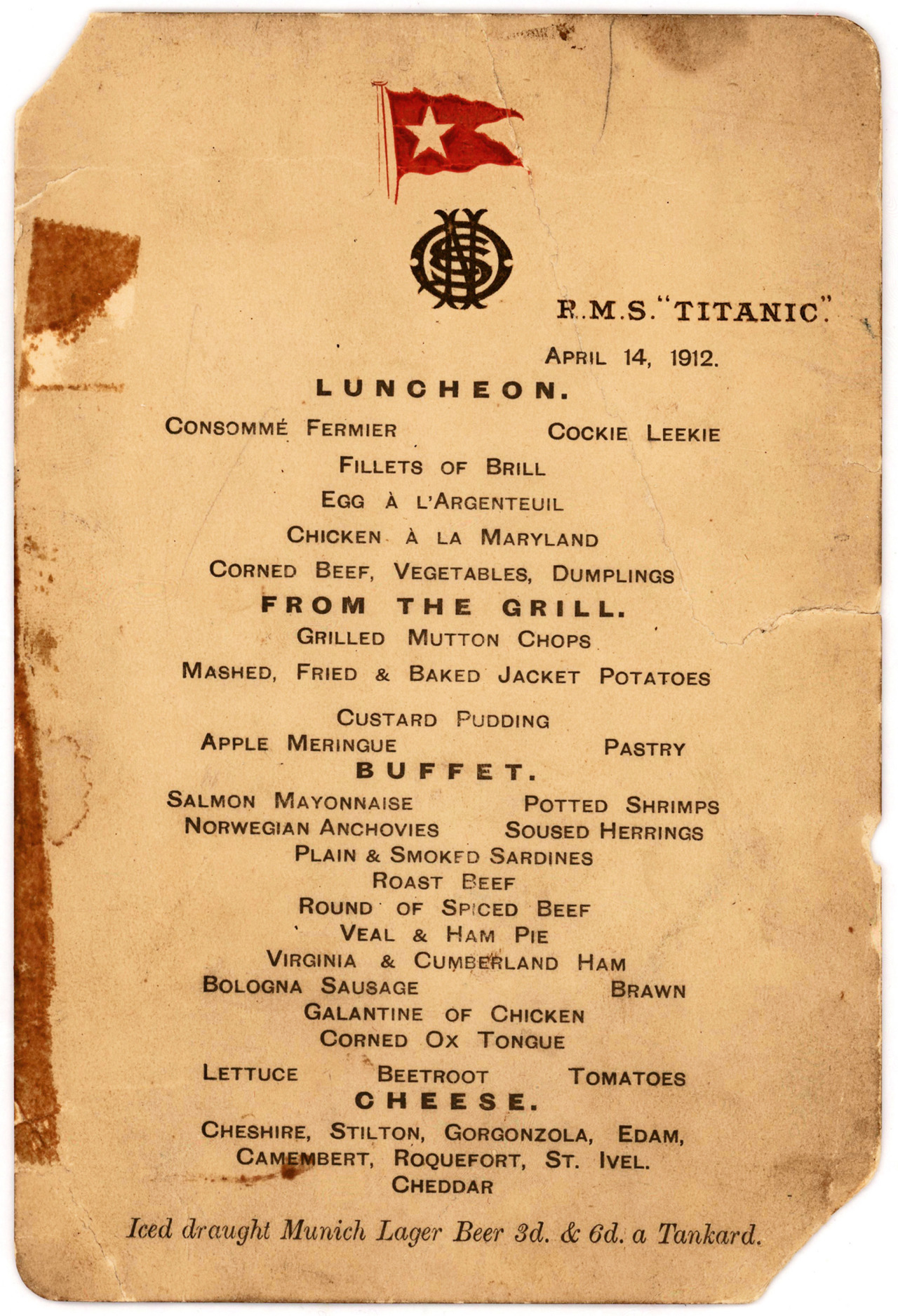 Anyone ever tried Corned Ox Tongue?
The menu was put up for auction last month (Sept. 30), and the 103-year-old piece of paper was expected to bring in about $50,000. But an anonymous buyer shelled out significantly more than that — a whopping $88,000 — for the strange souvenir. Although the identity of the buyer is unknown, he or she may be a descendent of one of the 700 or so people who survived the catastrophic shipwreck.
Found via LiveScience.
10. A Ship Shipping Ships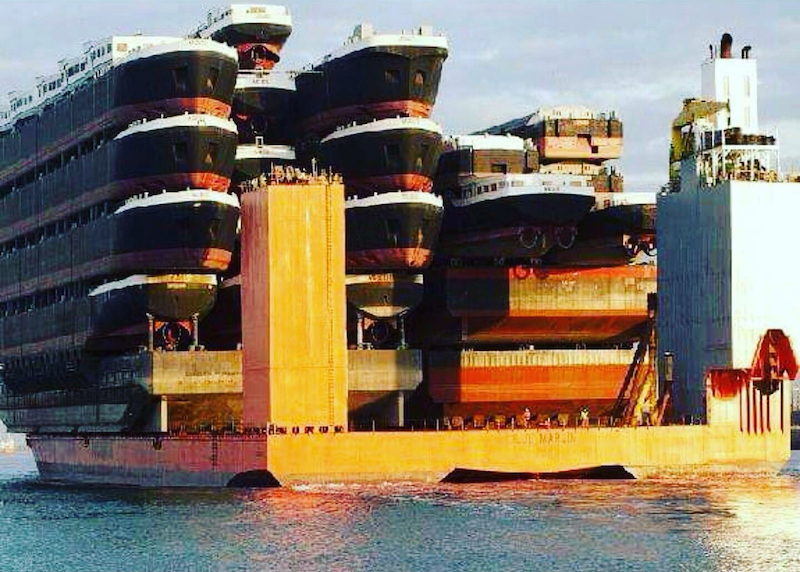 (Shipping shipping ships!). Found on Imgur.
11. Vintage Posters That Convinced Americans to Help Displaced Syrians During WWI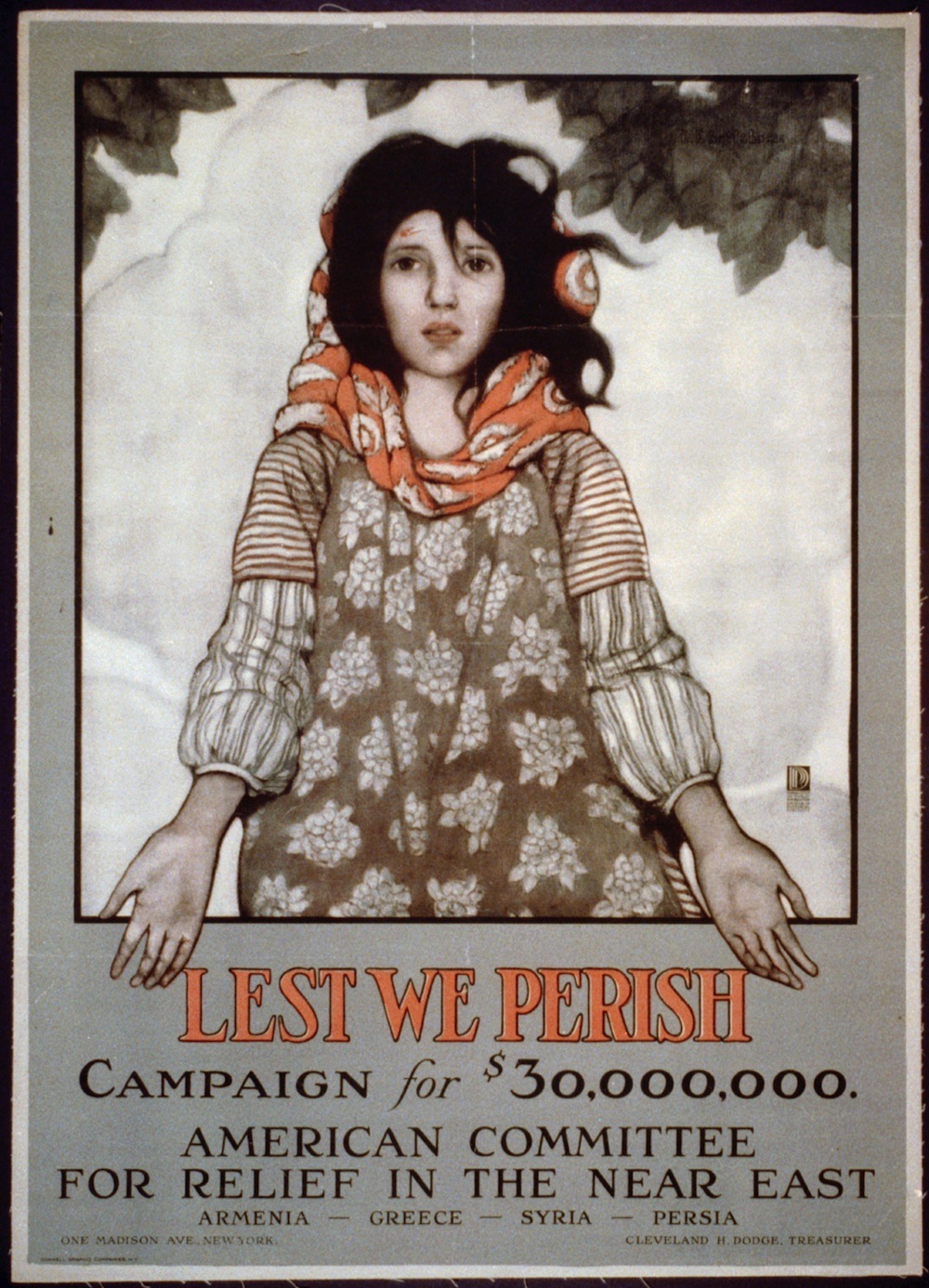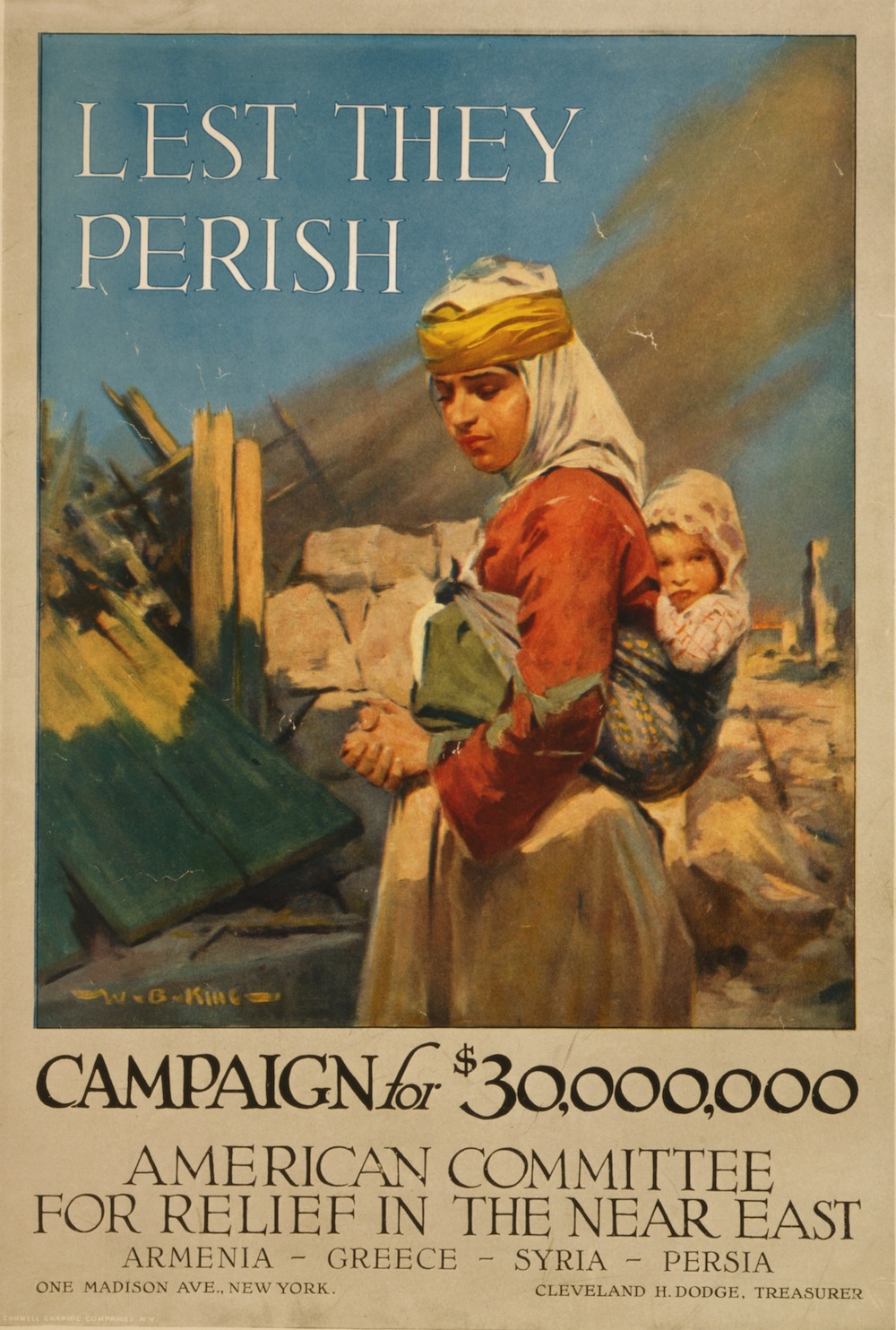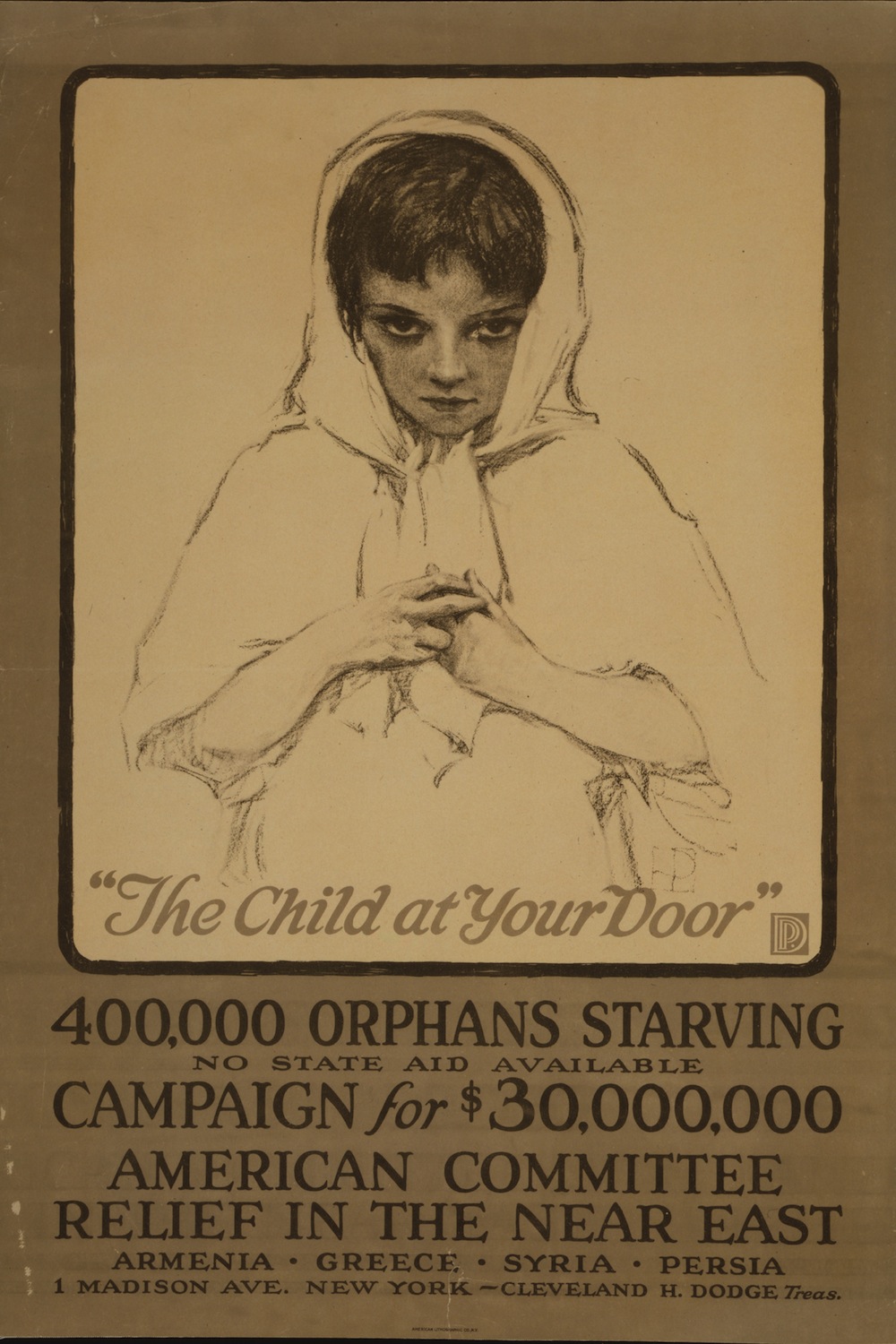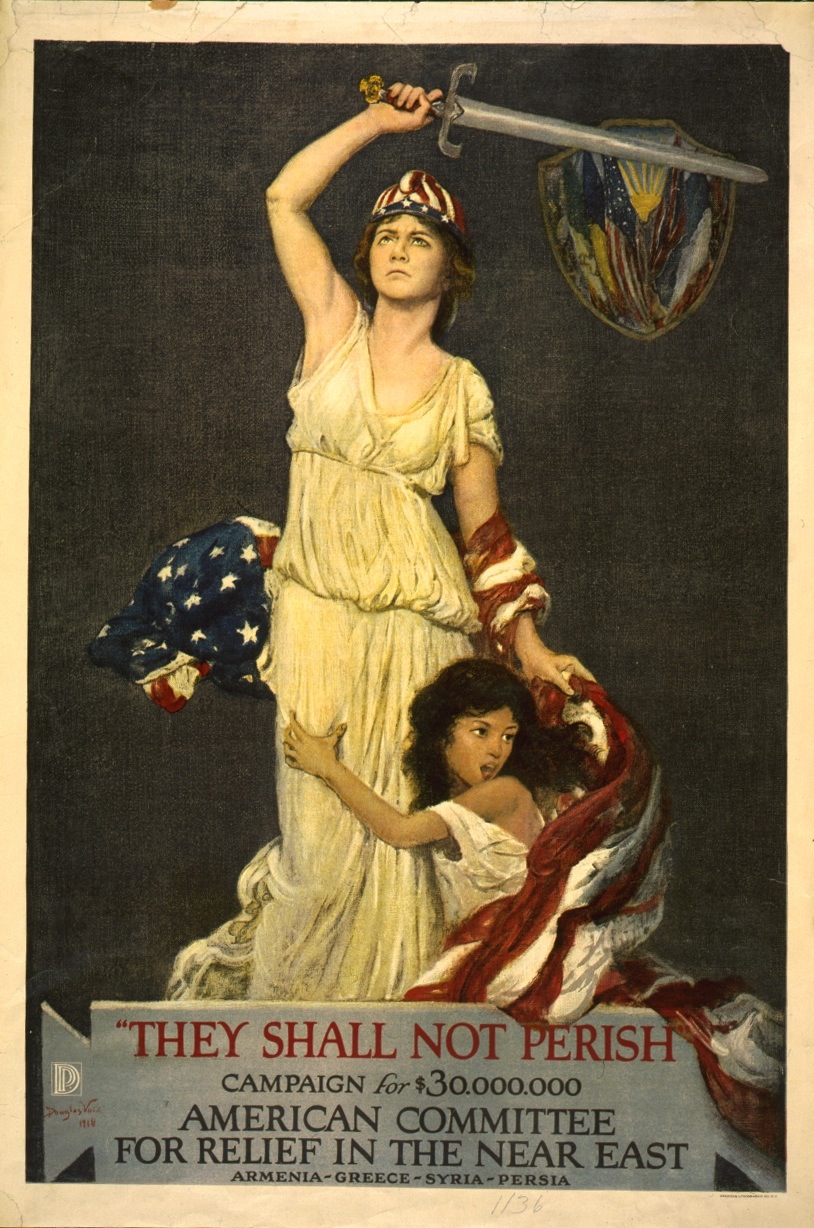 The American Committee for Relief in the Near East, which put these posters in circulation in the last years of World War I, began in 1915 as the American Committee for Armenian and Syrian Relief and was formed as a humanitarian response to the Armenian genocide and the dissolution of the Ottoman Empire. As World War I developed, the group began to offer food and shelter to displaced people in Syria, Persia (now Iran), and Greece. 
More posters and full article found on Slate.
12. The Ruins of a Roman Colony in North Africa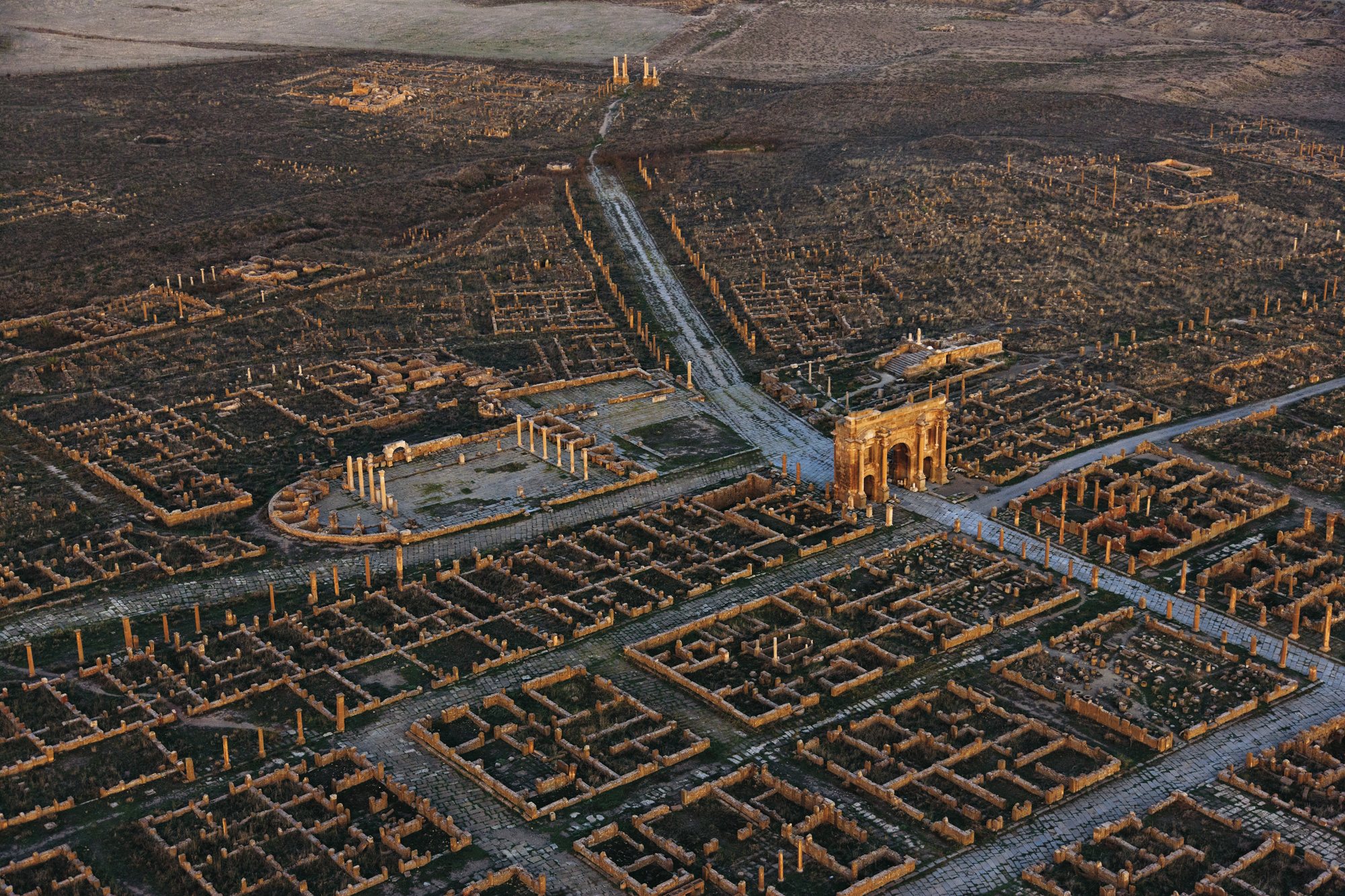 Timgad, in Algeria, they say. Although, that's clearly Paris. I can see the Arc de Triomphe.
Found on National Geographic.
13. Badass motorcycle chariots, 1936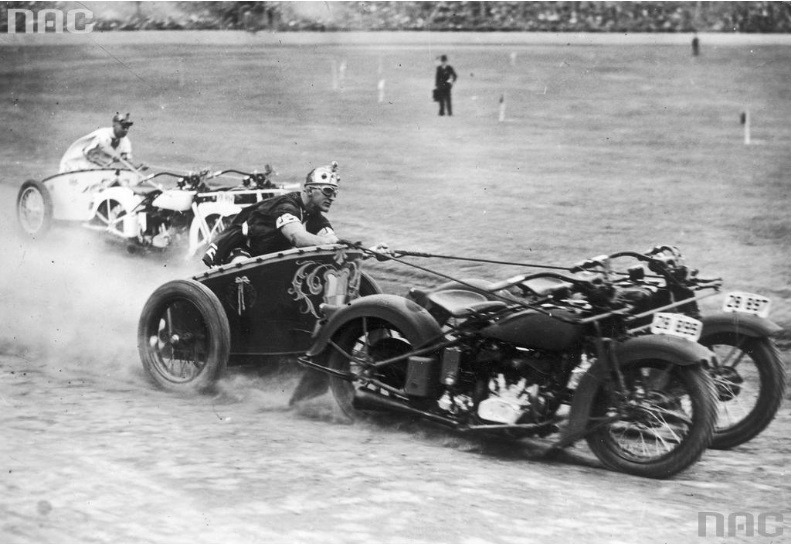 At the celebration of New South Wales police in Australia in 1936. How is this still not a thing?
Found on Reddit.