"Lovin' it" or hatin' it, McDonald's is a permanent fixture of the modern high street, king of the highway drive-throughs, pioneer of the fast food take-over. But did you expect it to become a part of your ski run?
At "McSki," located in the popular Swedish ski resort of Lindvallen, about 450 kilometers northwest of Stockholm, skiers can order hamburgers and French fries through a special window and ski off, munching as they go.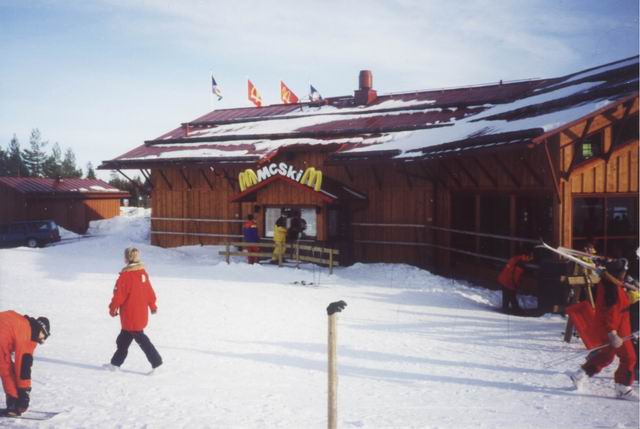 The restaurant, which has actually been open since the mid 1990s (okay I'm a little slow) also has indoor seating for about 140 people.
Check out the advert:
So bizarre…right?