---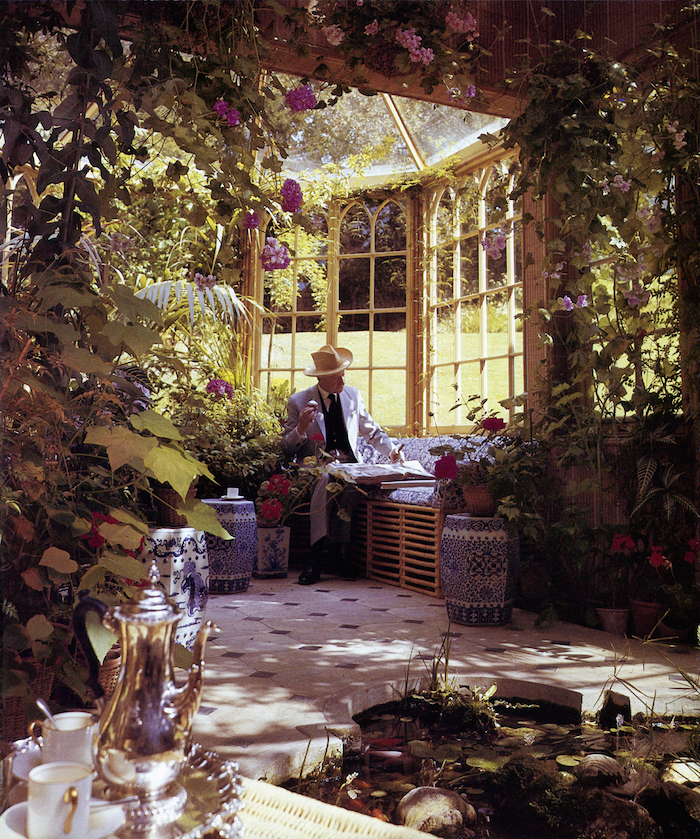 His name was familiar to me, but I'll admit that before this post, I didn't know much about Cecil Beaton. If I'm honest, it was actually his 18th century English manor I fell in love with, Reddish House; the conservatory to be specific. A conservatory or sun parlour if you will, is just the sort of thing I long for in life; the cherry on the cake in my dream home. It is the centrepiece of Reddish House, where Beaton called home from 1947 until his death in 1980 and is buried in the churchyard. But let's stay a moment…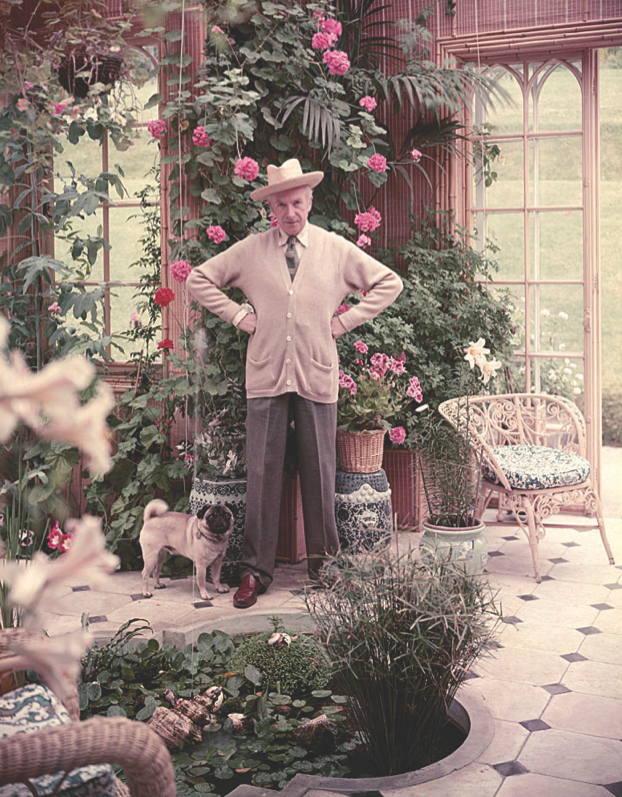 He transformed the interior of the Grade II listed manor house adding rooms, extending the parlour and introducing endless new fittings. The upper floor had once been equipped for illegal cock-fighting of all things at the beginning of the 20th century. Instead of throwing out the cages that were still there when he bought the house, Cecil used them as wardrobes to store the oscar-winning costumes from his set design of My Fair Lady.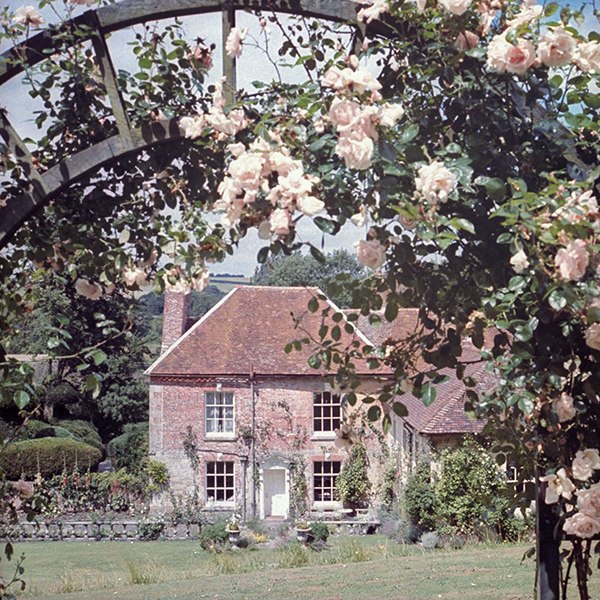 Of course, Reddish house was made all the more colourful by the people Beaton invited into it. Greta Garbo was a regular visitor. Francis Bacon, Bianca Jagger, Jean Shrimpton, David Hockney and countless actresses and models have all been photographed by Cecil at Reddish House.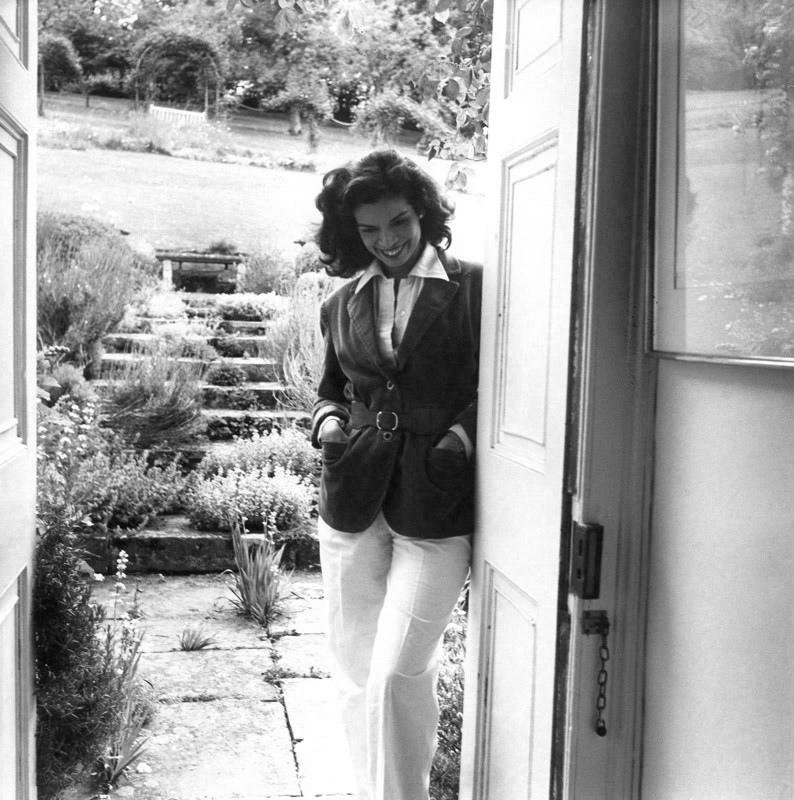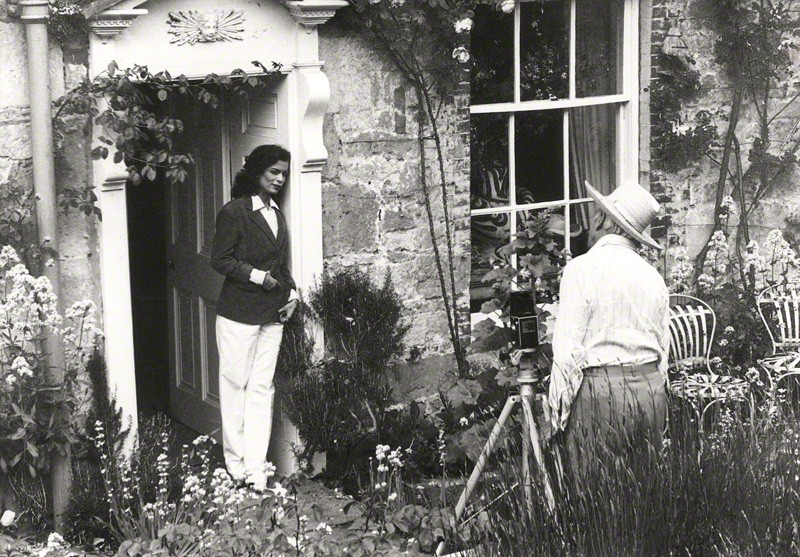 Bianca Jagger photographed by Beaton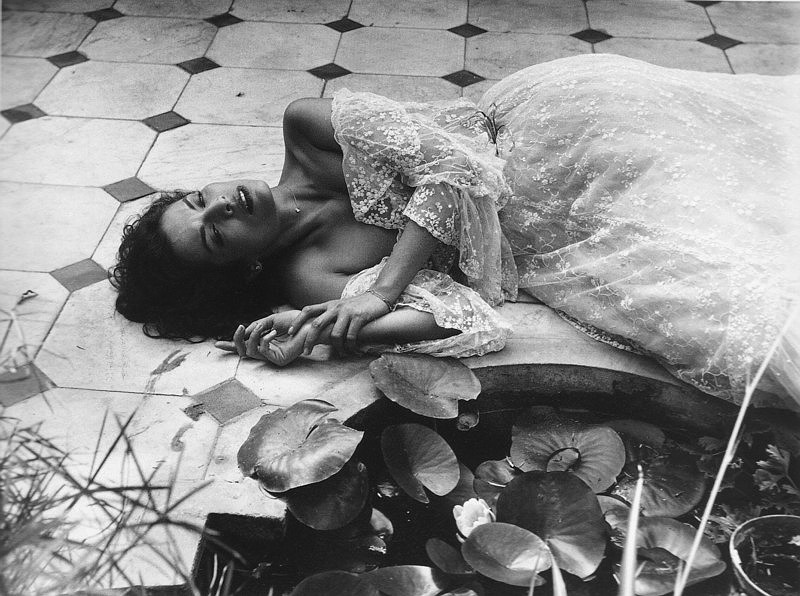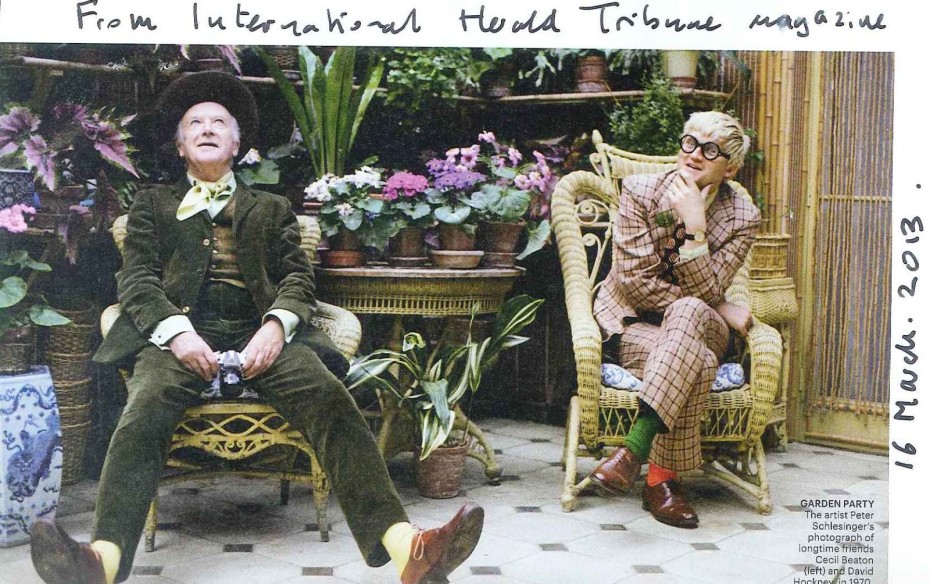 Beaton pictured in his conservatory with longtime friend David Hockney, also pictured below.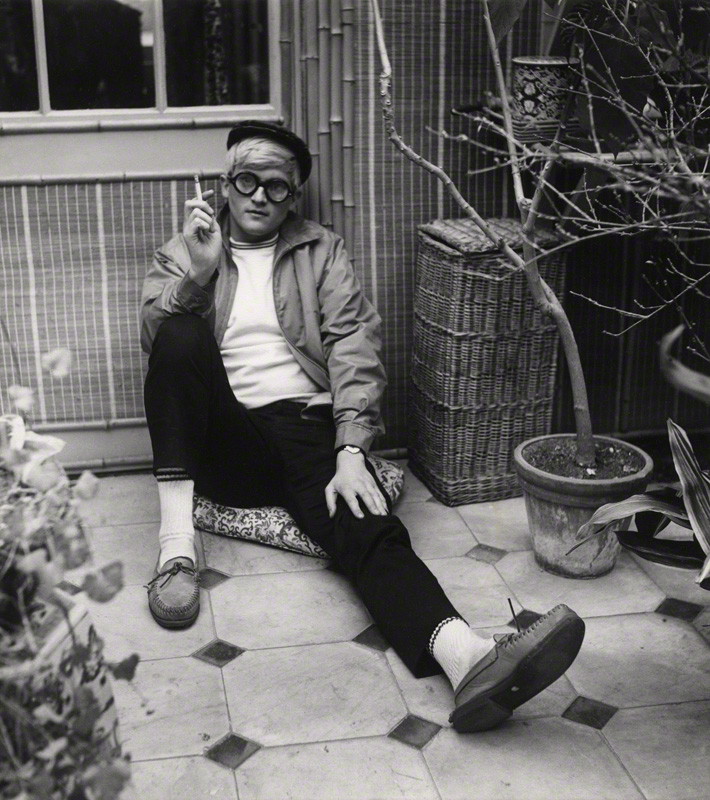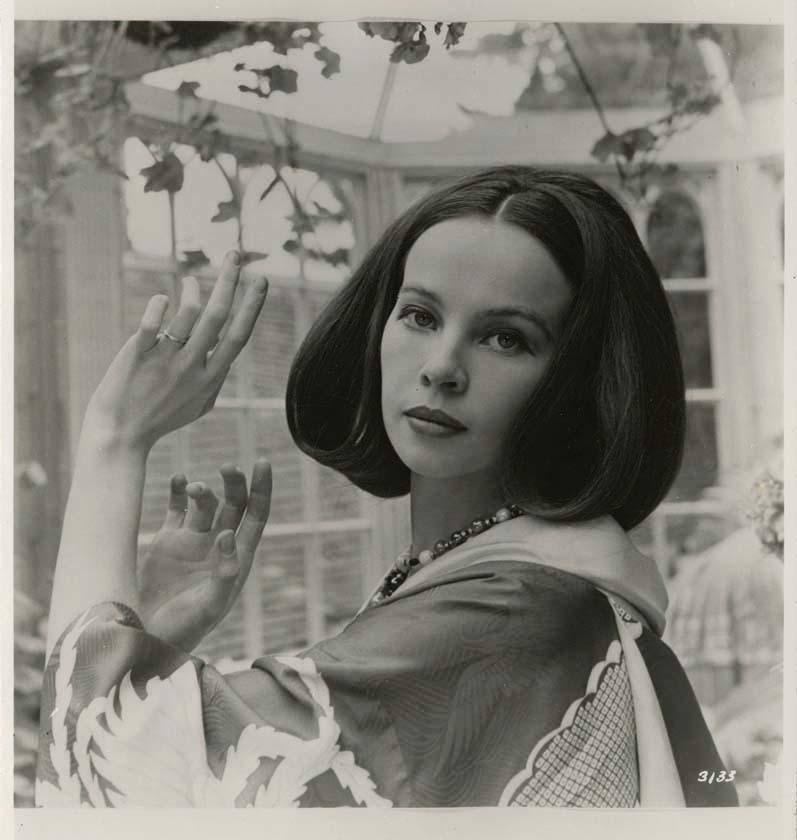 Actress Leslie Caron, promotional shots Beaton took for her film 'The Doctor's Dilemma' in the Winter Garden, at Reddish.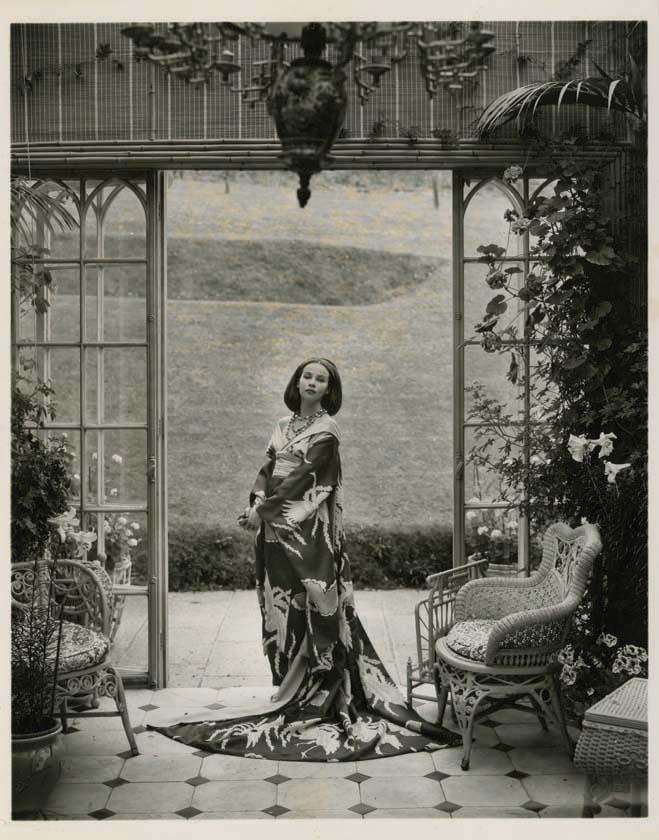 But if like me, you were born a decade or two late and you're scratching your head for a reminder, a hint of exactly who Cecil Beaton was or what exactly it is he did, here are some of the things I found most interesting …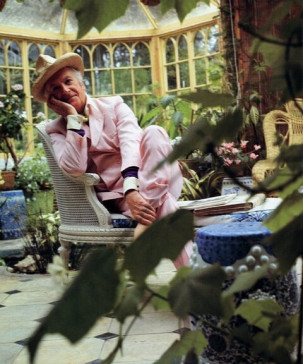 He was a sort of jack of all trades, but extremely talented in all of them. He was a fashion, portrait and war photographer, diarist, painter, interior designer and an Academy Award–winning stage and costume designer for films and the theatre. Beaton was also named to the International Best Dressed List Hall of Fame in 1970.
As a child, his nanny taught him the basics of photography and developing film on her Kodak 3A camera. When he was good enough, he would send the photos off to London society magazines, often writing under a pen name and 'recommending' the work of Beaton. Through his university contacts, he eventually managed to get a portrait depicting the Duchess of Malfi published in Vogue. The portrait was actually of his friend George "Dadie" Rylands – "a slightly out-of-focus snapshot of him standing outside the men's lavatory of the ADC Theatre at Cambridge.
You can get a pretty good idea of the kind of people he'd actually go on to photograph here.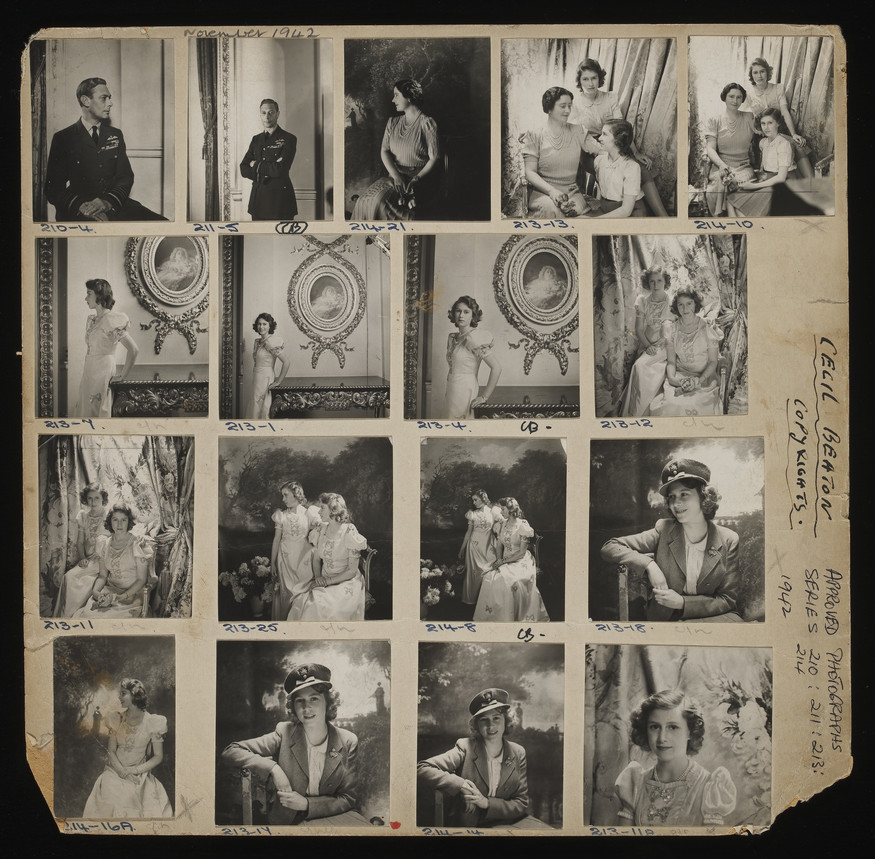 Beaton's contact sheet of Queen Elizabeth
By the 1930s, he was being handsomely paid as a resident photographer for Vogue and Vanity Fair in New York, but here's something I didn't like about him. Known for photographing everyone from the royal family to Hollywood royalty, "in 1938 he inserted some tiny-but-still-legible anti-Semitic phrases (including the word 'kike') into American Vogue at the side of an illustration about New York society". The issue was recalled and reprinted at vast expense, and Beaton was fired.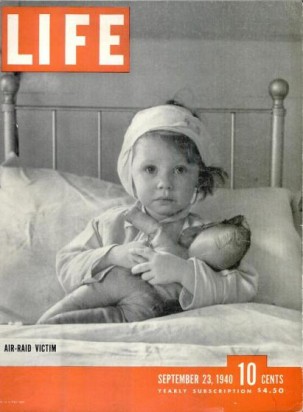 He returned humiliated to England, where he changed course and became a war photographer, a very good one. His range broadened and his style sharpened. During the Second World War, he captured one of the most enduring images of British suffering during the war, that of 3-year-old Blitz victim clutching her teddy bear. Beaton's image, splashed across the press in the U.S., helped push the Americans to help Britain in its hour of need.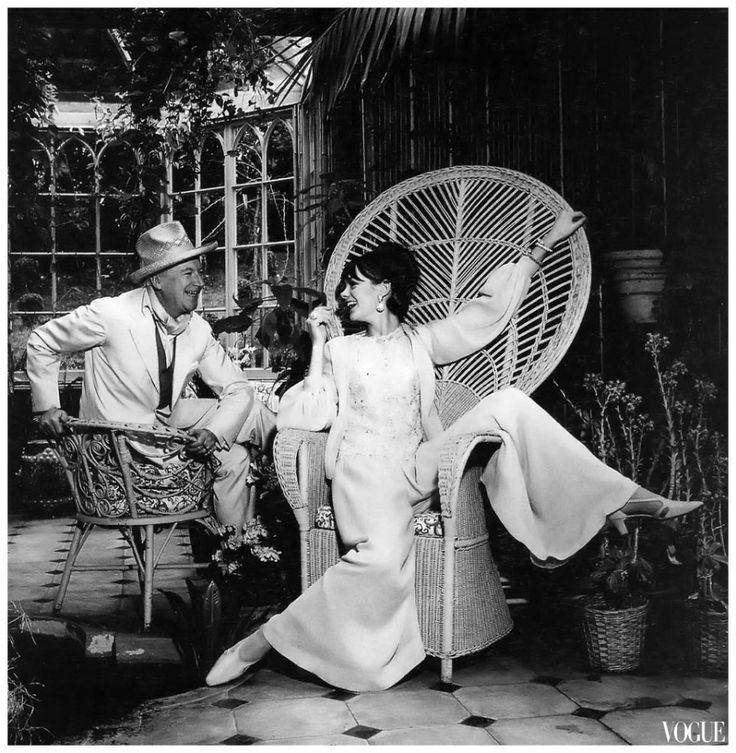 Jean Shrimpton at Reddish House. 
After the war, Cecil became an inspiration to a new generation of iconic photographers such as David Bailey and Angus Bean, names I'm more familiar with. You could say Cecil Beaton taught David Bailey everything he knows.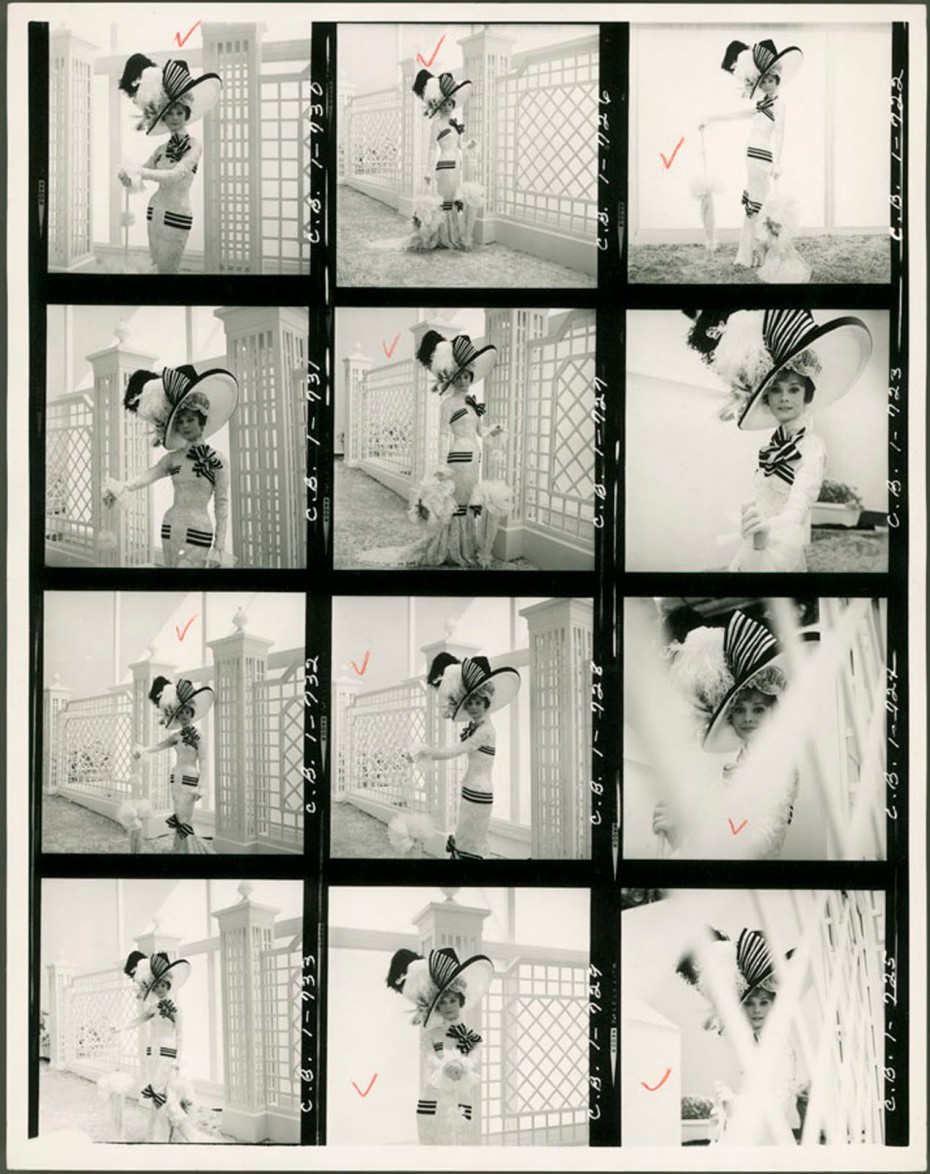 Beaton then turned to Broadway and Hollywood set and costume design. He won two academy awards for his work in Gigi and My Fair Lady. Cecil was also a published and well-known diarist. "In the published diaries, opinions are softened, celebrated figures are hailed as wonders and triumphs, whereas in the originals, Cecil can be as venomous as anyone I have ever read or heard in the most shocking of conversation".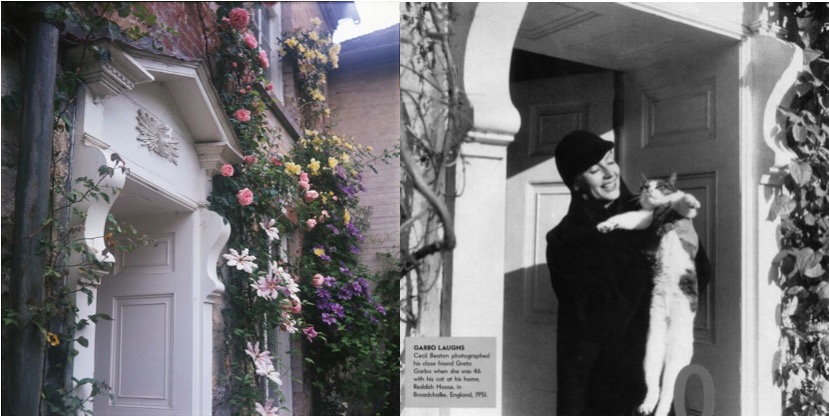 Greta Garbo at the entrance of Reddish House in Wiltshire, England
Beaton had relationships with both men and women, including Olympic swordsman Kin Hoitsma, actress Greta Garbo and dancer Adele Astaire. Although apparently the great love of his life was the art collector Peter Watson, with whom he was never actually with.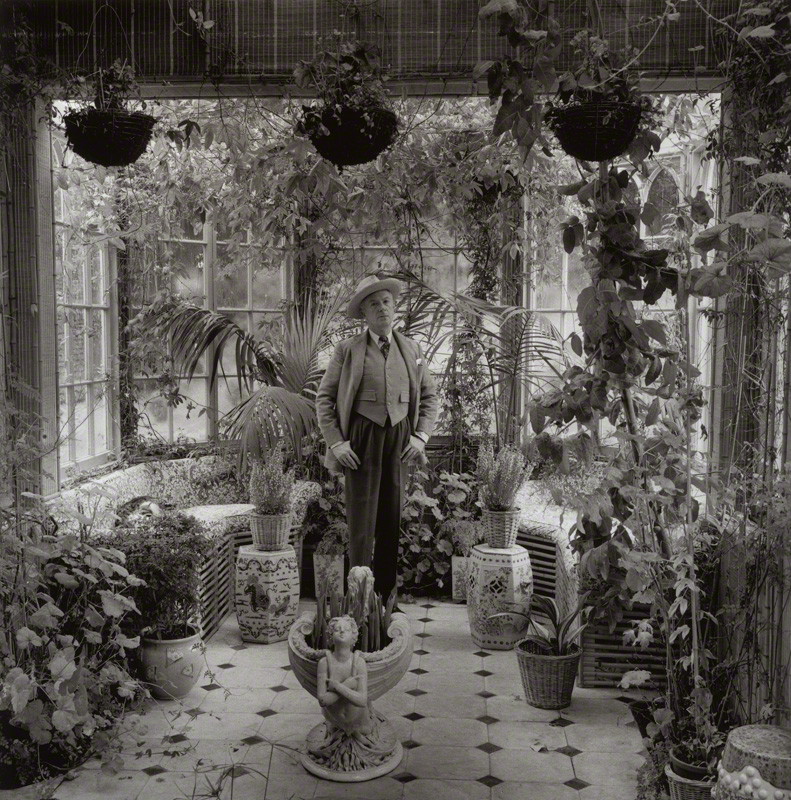 As he neared the end of his life, Beaton sold off his photographic archive to Sotheby's. It was the sale of his life's work that more or less invented the concept of the photographic auction. The last auction was held the same year of Beaton's death in 1980.
Photographs mostly (c) Sotheby's found via this Pinterest board.