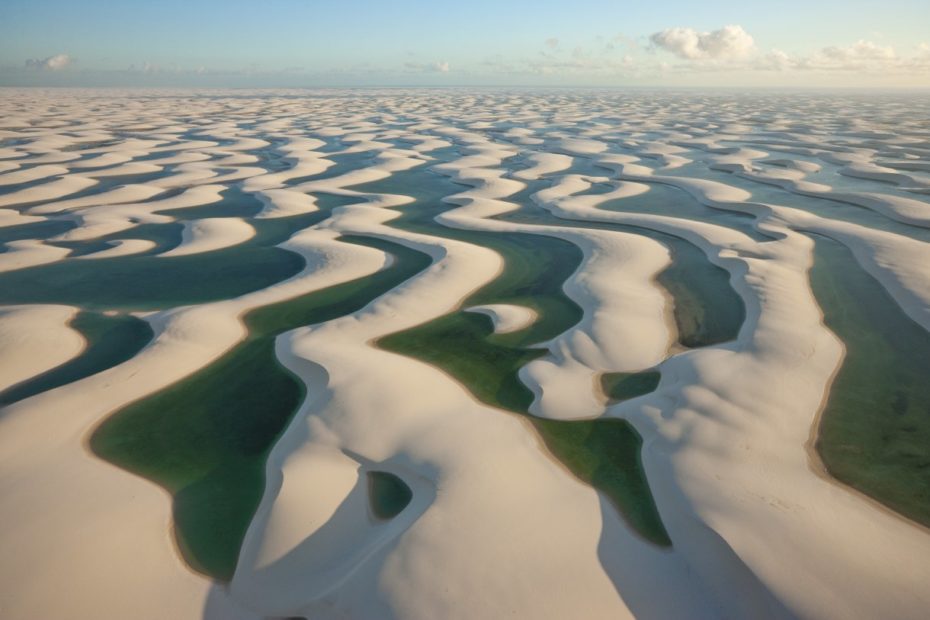 These must be photoshopped, I thought, when I first laid my eyes on the waves of silky sand and perfect patterns of turquoise blue. Turns out, you should never underestimate the beauty planet Earth is capable of.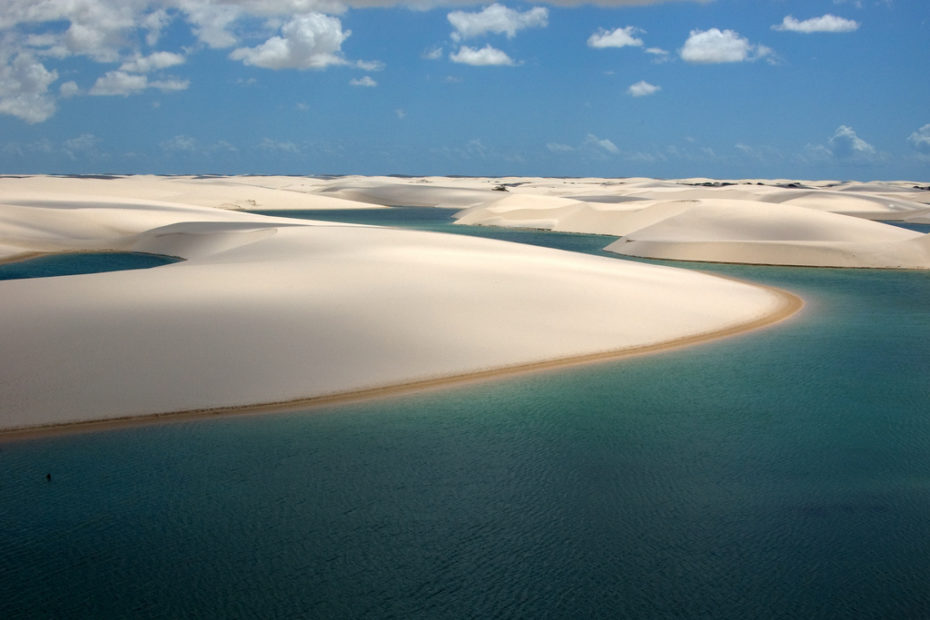 No mirage in the desert, this is the Lençóis Maranhenses National Park in northeast Brazil, a name which so aptly translates from Portuguese to "in "bedsheets of Maranhão."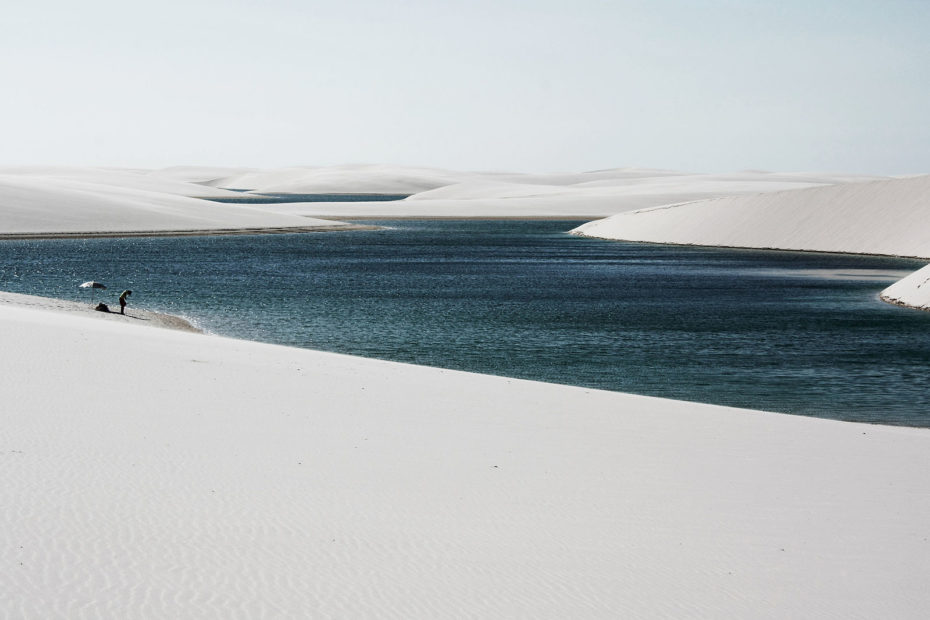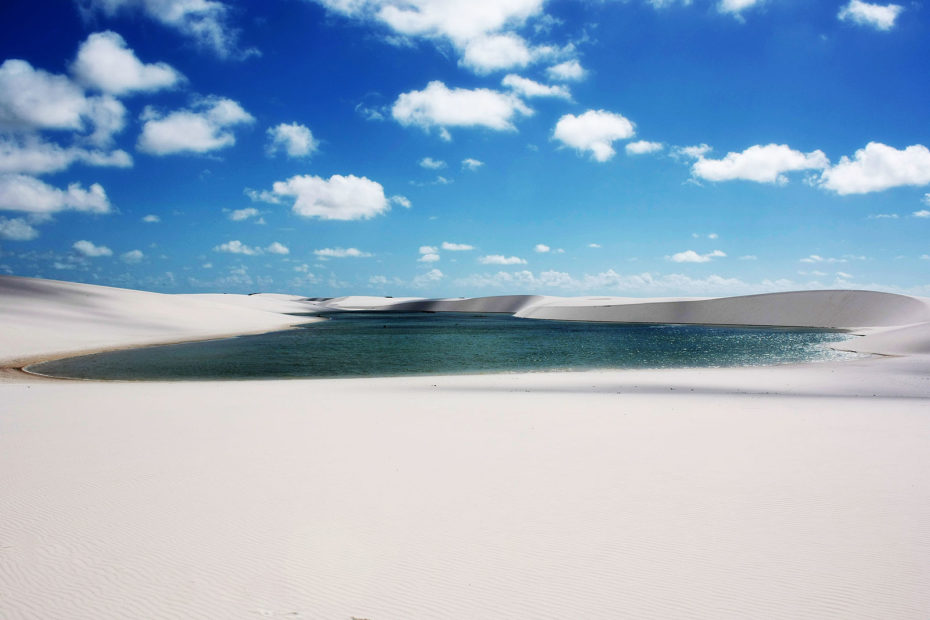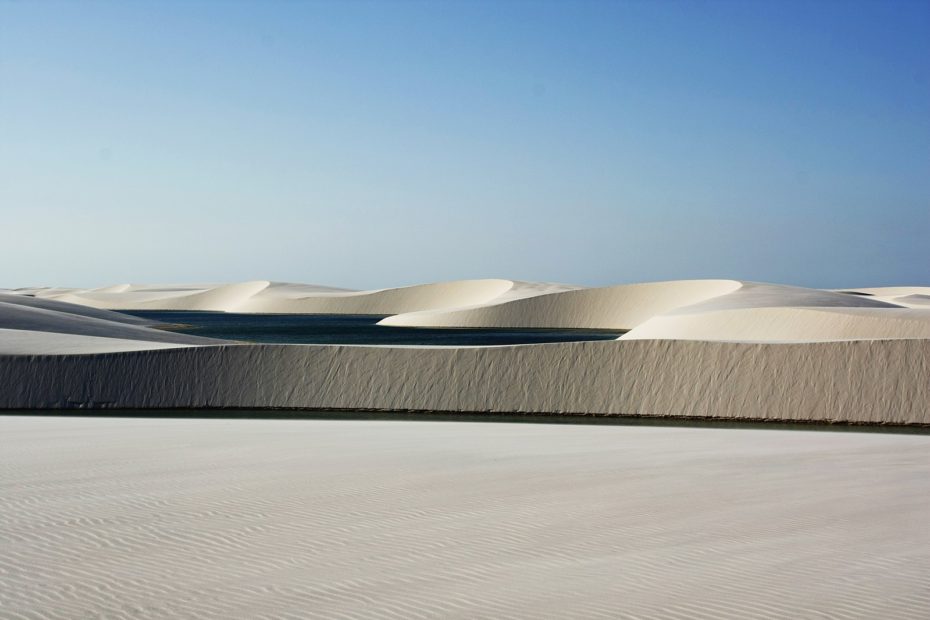 With all that sand, one might think this place was a desert which might have just had a freak rainy season, but in fact, about 47 inches of rain falls in Lençóis Maranhenses every year, making it far too rainy to classify as a desert.
During the dry season, Atlantic winds blow sand from the Brazilian coastline as far as 30 miles inland to the edges of the Amazon Basin. But during the wet season, the rain water collected between the sand dunes is prevented from percolating down by a layer of impermeable rock which lies underneath the sand.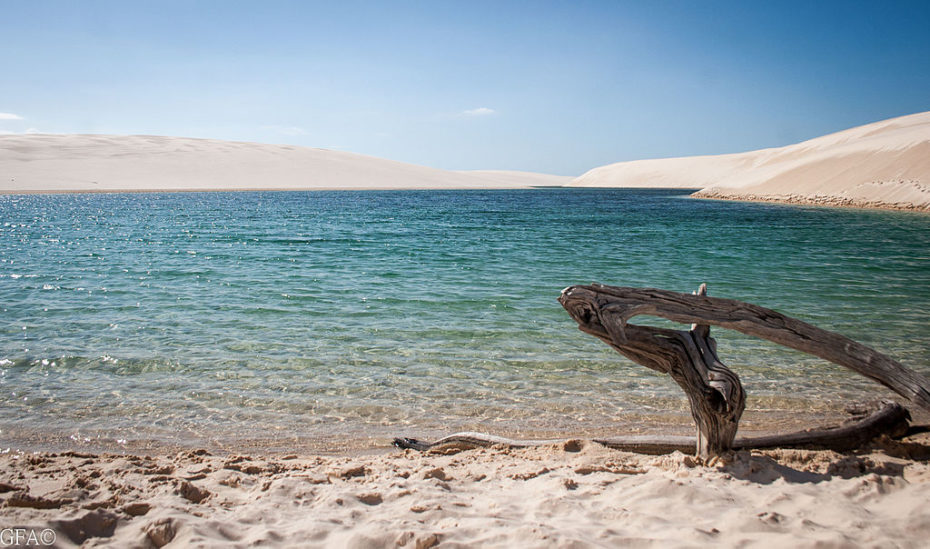 And so for a few months a year, the park boasts crystal clear lagoons, some as deep as ten feet during the peak season in July.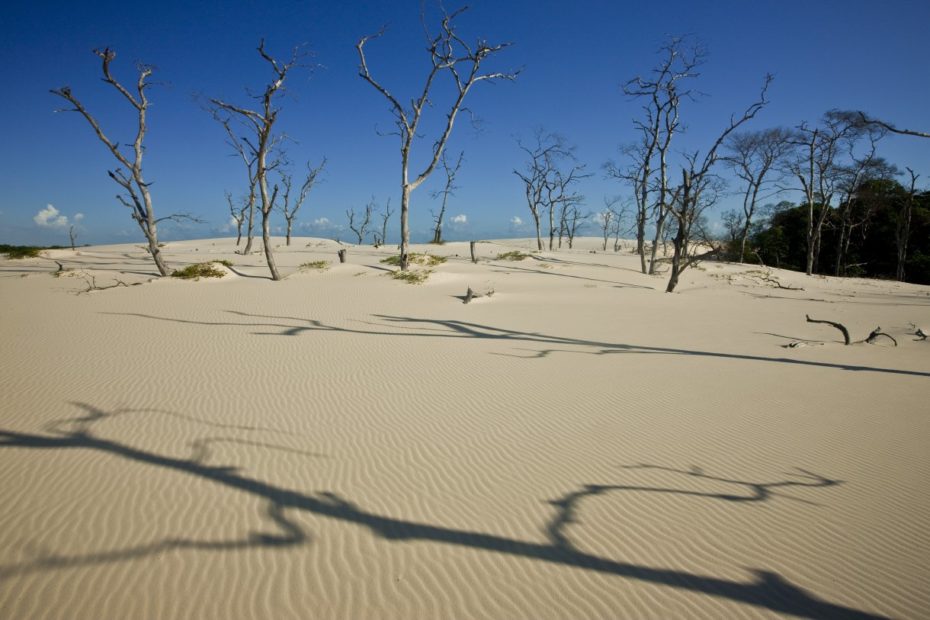 While the desert-like dunes supports almost no vegetation, the freshwater lagoons join with neighbouring rivers, giving a chance for fish to enter and take their summer vacation in the turquoise pools where water lilies blossom. T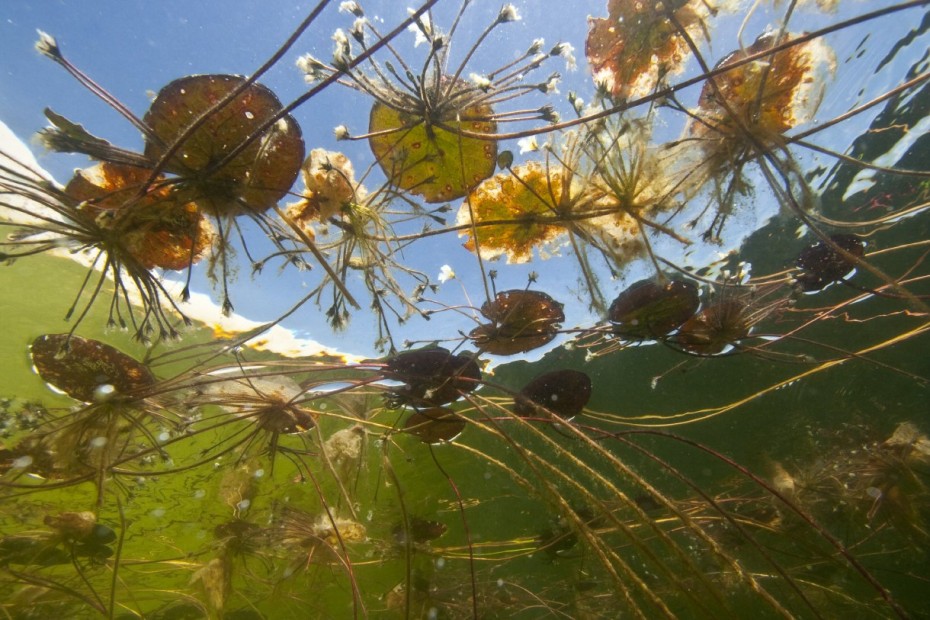 And get this– there's one particular fish that likes it so much in the "bedsheets of Maranhenses", that they stay all year round, even when there's no water! During the dry season, the wolffish or tigerfish, burrows deep into the sand where its still moist and remains dormant until the park's pools return when they re-emerge to feed on insects and other smaller fish that come in the summer.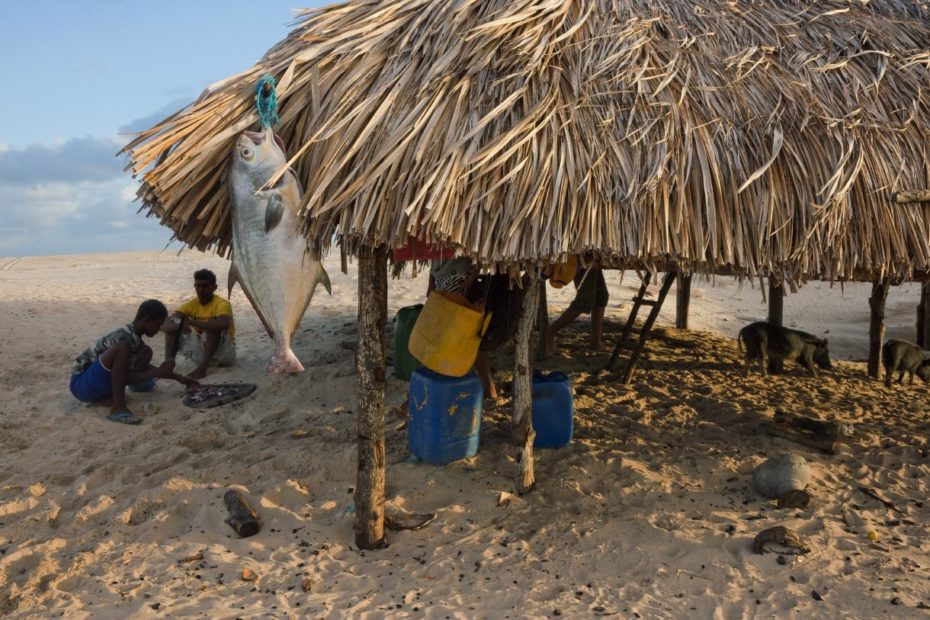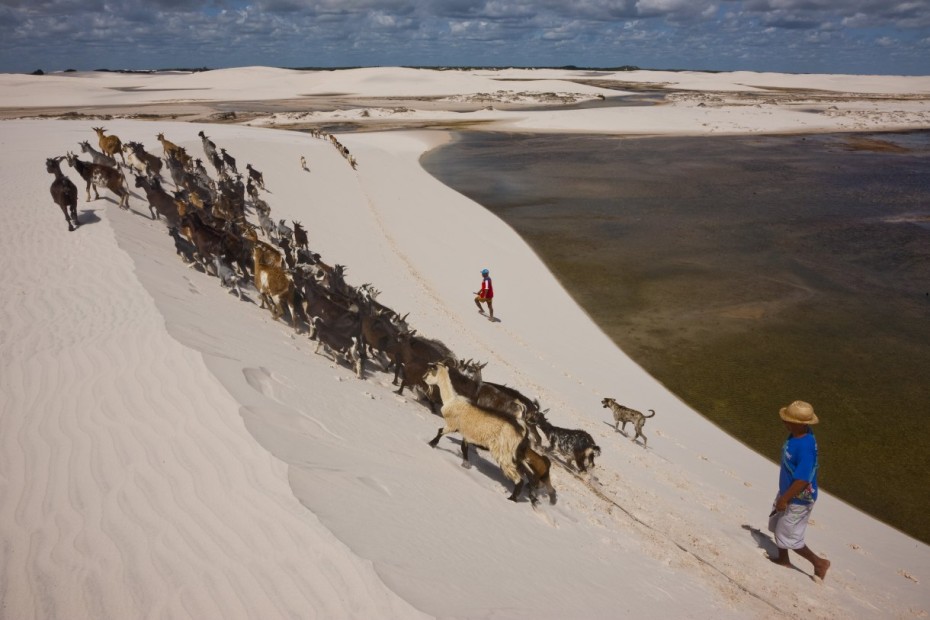 The local legend goes that the region was inhabited by Caeté Indians, who woke up one day to find their town covered by sand. Many people still reside inside the national park today, whose status serves only as a means of protecting the area's ecology– not so much as a means for attracting tourism.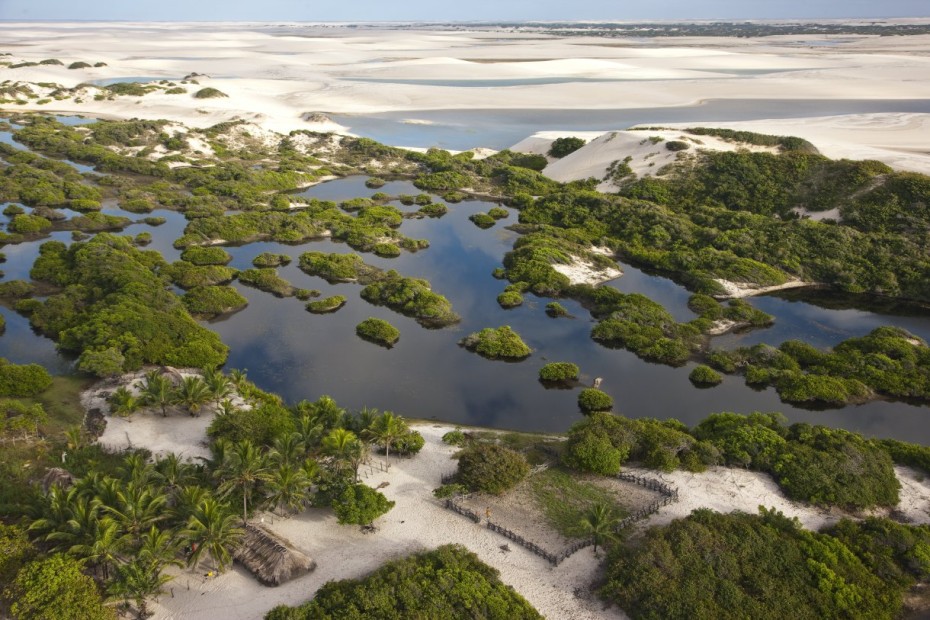 The inhabitants work primarily as fishermen during the rainy season. During the dry season, many leave for neighboring regions to work small plots of land.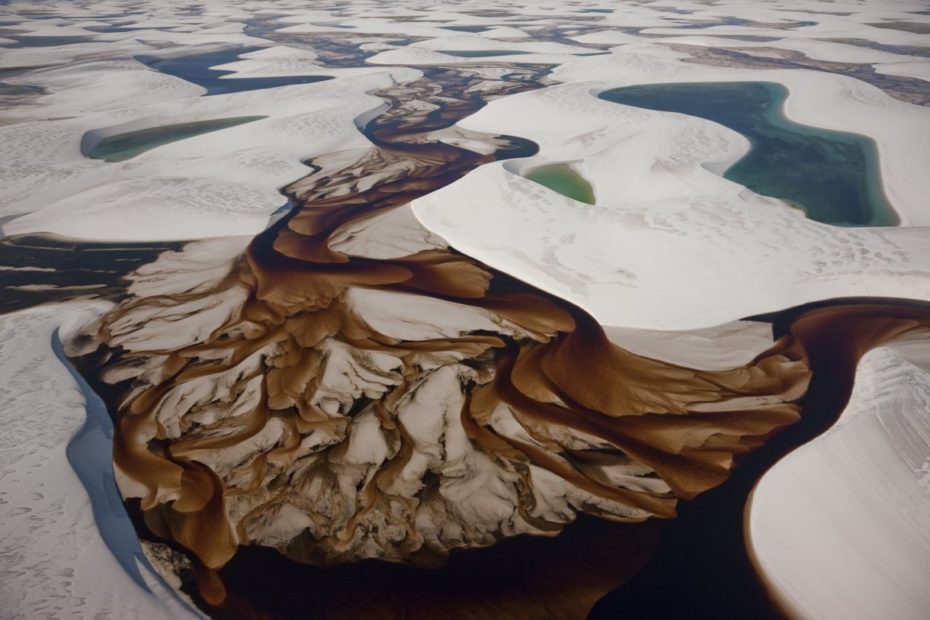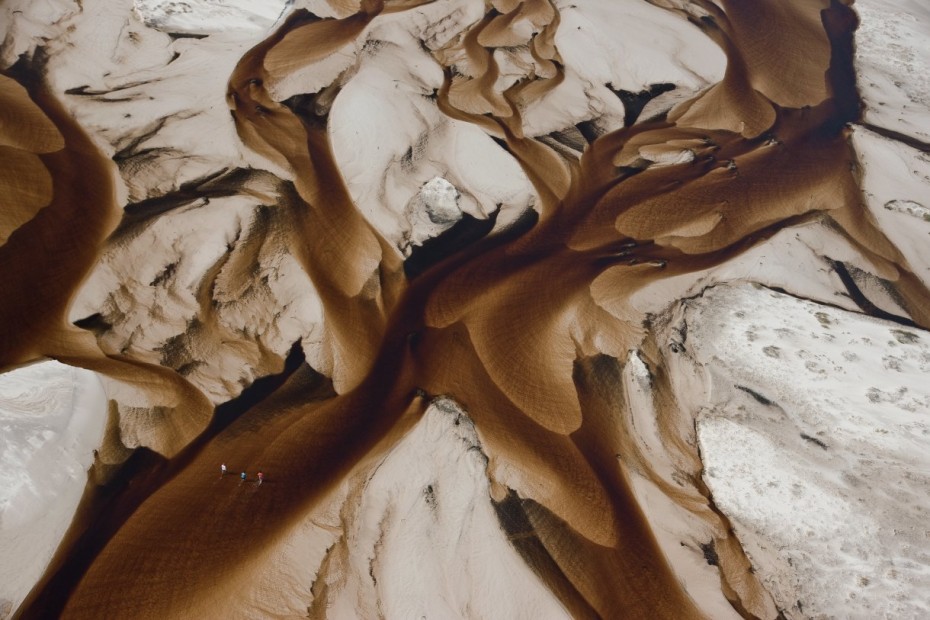 As you can see, paradise is not a bad place to live. Above, aerial photographer George Steinmetz captures locals walking through waters stained dark brown by tannic acids leached from plants in the forest.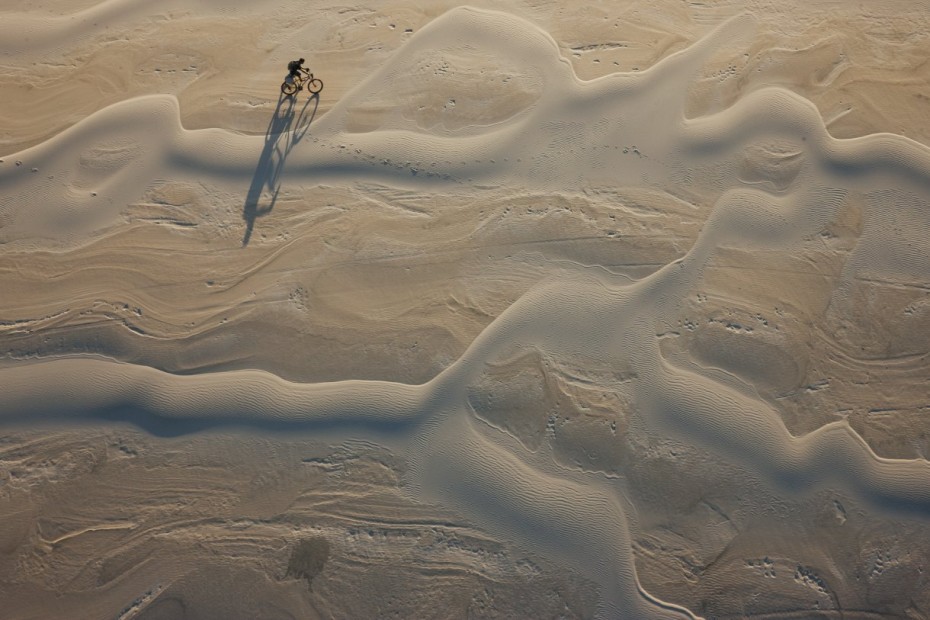 A fisherman pedaling his catch at dawn to trade it for supplies…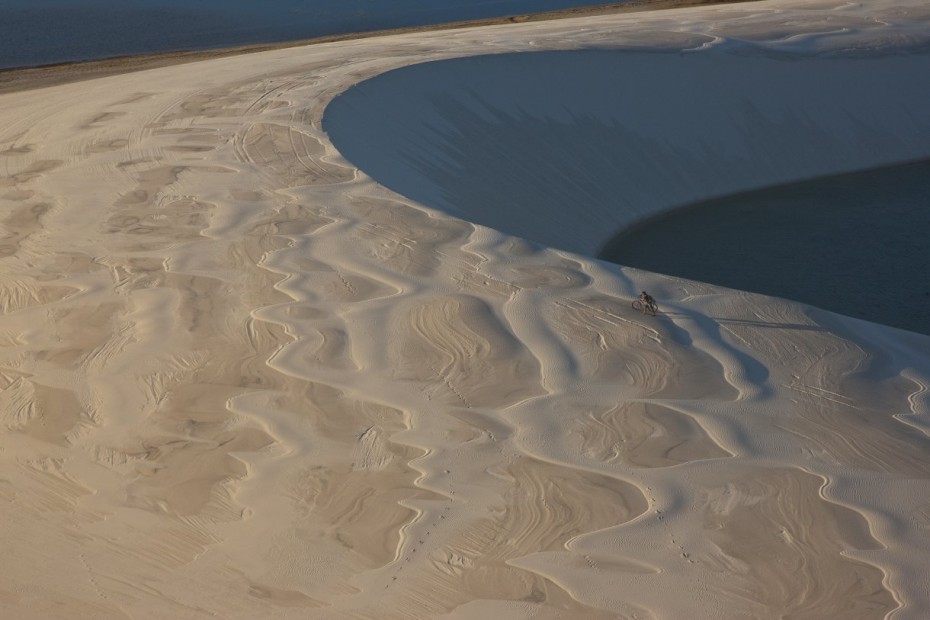 The National Park is quite extensive, 1,500km2, and has no direct access roads. Most vehicles are not permitted access except for authorized 4-wheel drive Jeeps. The best way to visit would be to fly into São Luís, the capital of Maranhão and then make your way to the town of Barreirinhas, a town located just outside of the park. This seems like a good place to camp out (literally) while you're in the area. From there, you'll be able to find Jeeps to take you across the river via barge and into the dunes. A recommended stay is a minimum of two days to fully explore the lagoons and dunes.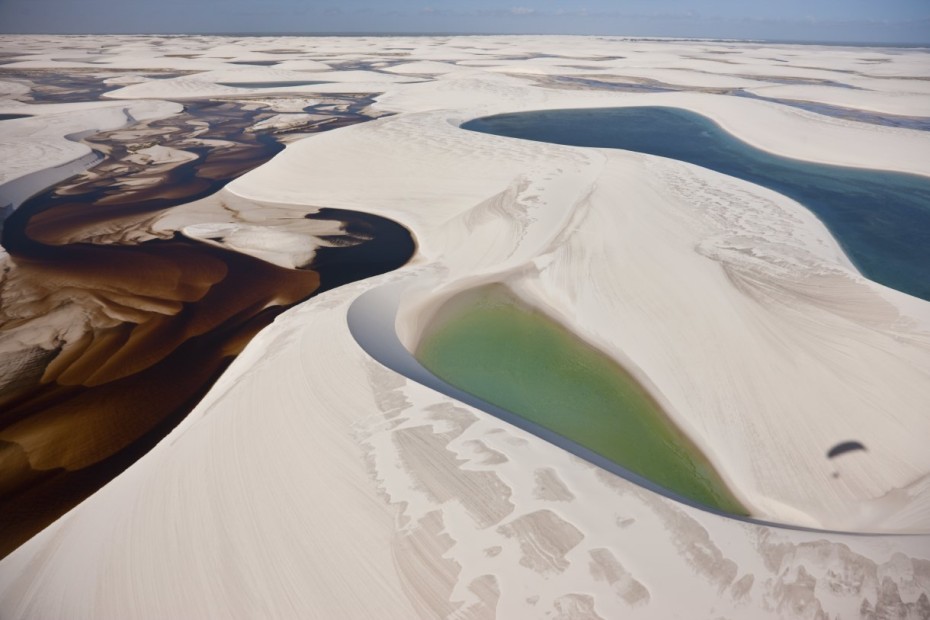 Most importantly, yes, you can swim in the dunes and they're warm too. In the hottest season you can swim in waters up to 30 degrees C or 87 degrees F. And while your are allowed to explore alone, they say it's best to go with a local guide as visitors wandering alone have been known to get lost. But of course, you'd never have to worry about going thirsty.