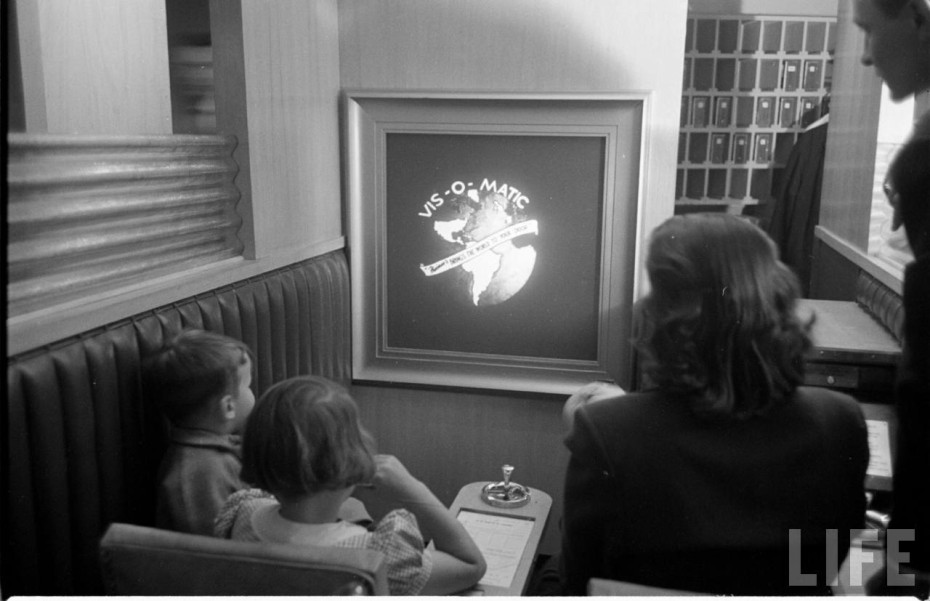 Today, shopping while sitting in a comfy chair instead of aimlessly wandering around a store is becoming second nature to a lot of us, but in 1950, yes more than 65 years ago, it was already a hot new concept– albeit a concept the world perhaps just wasn't ready for…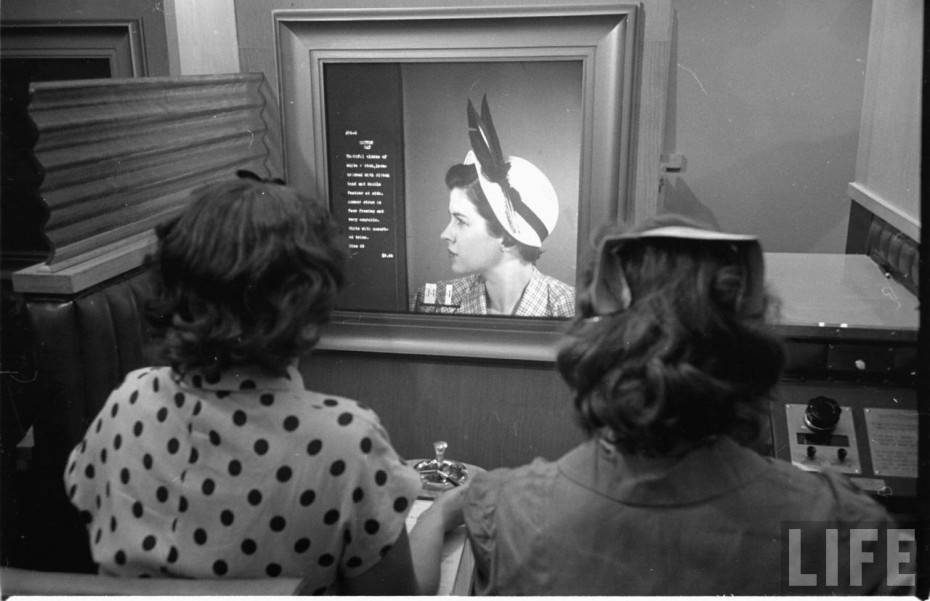 We're in midcentury Pembroke, Ontario where a local business entrepreneur, Lawrence Freiman has just opened an exciting new store that everyone in town is talking about.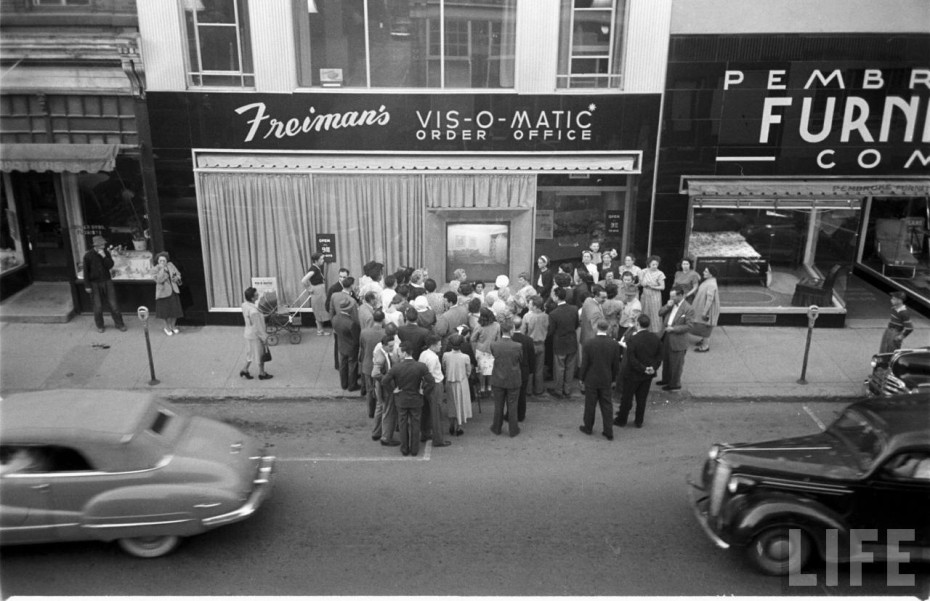 Except in this store, shopping is a little different. Here's how it works….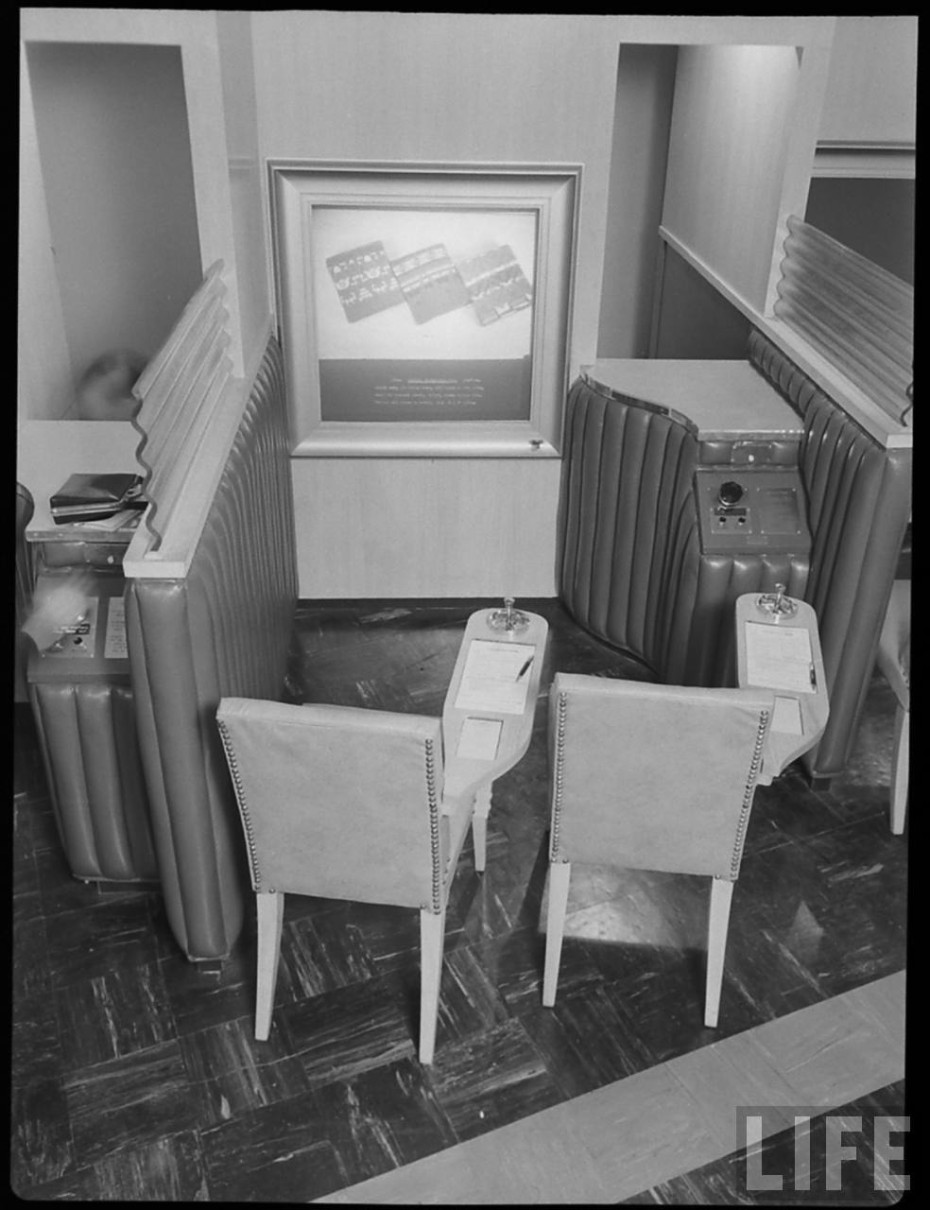 At the Vis-O-Matic department store, customers make themselves comfortable in front of a colour slide-projection screen that displays merchandise slide-projection system.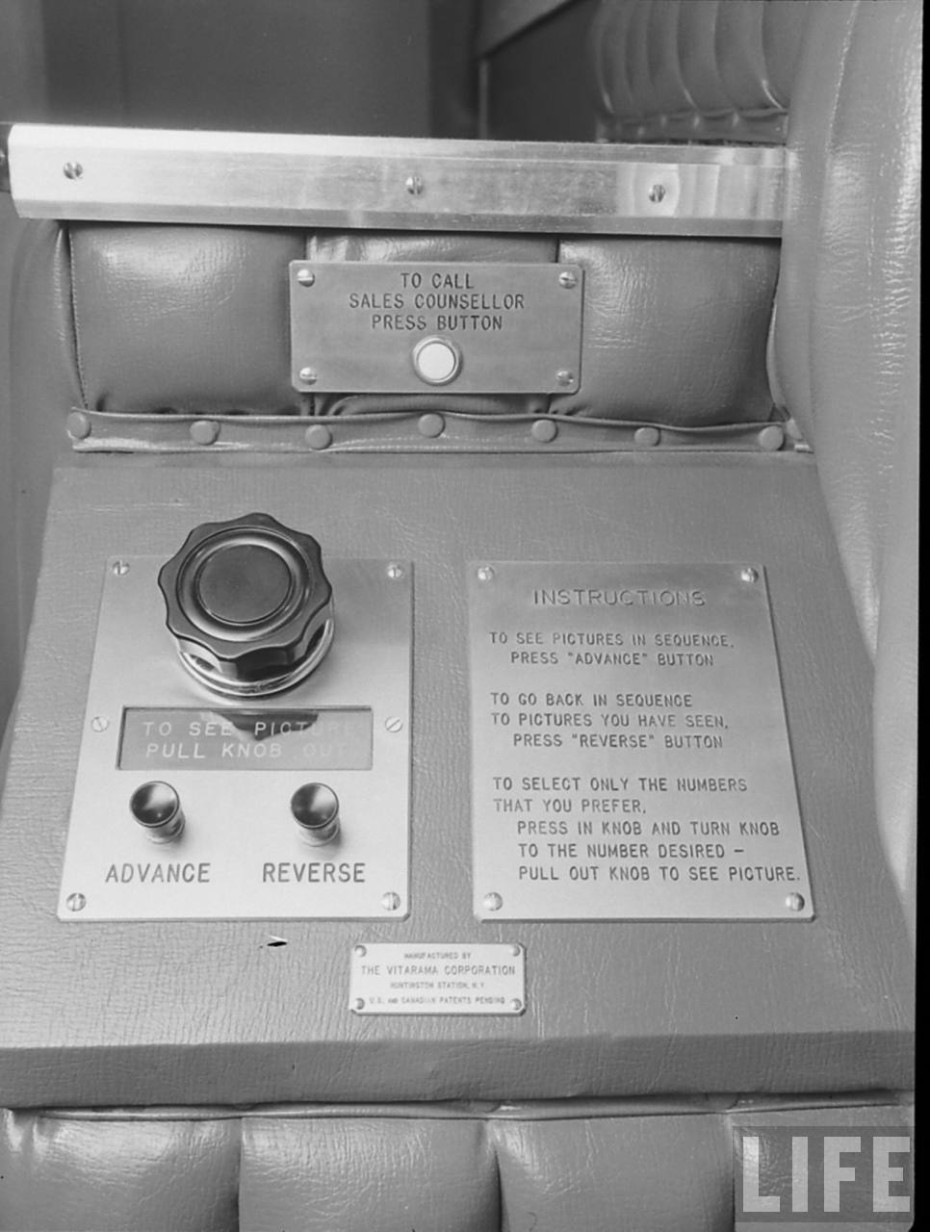 Customers can use the knobs and buttons to control the slides as they browse the index of products. The personal desktop computer won't be invented for another 12 years.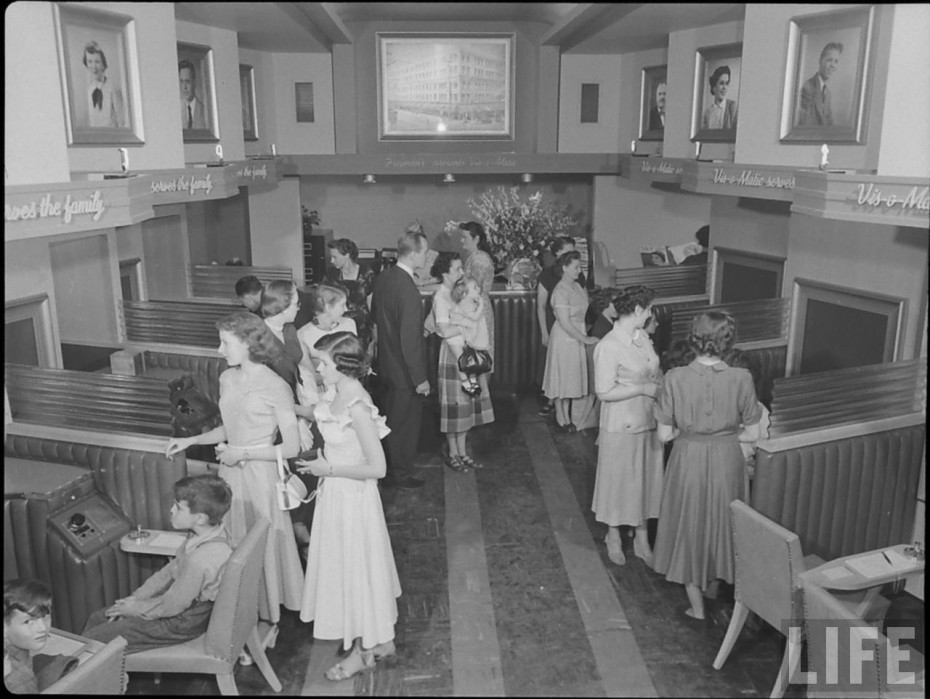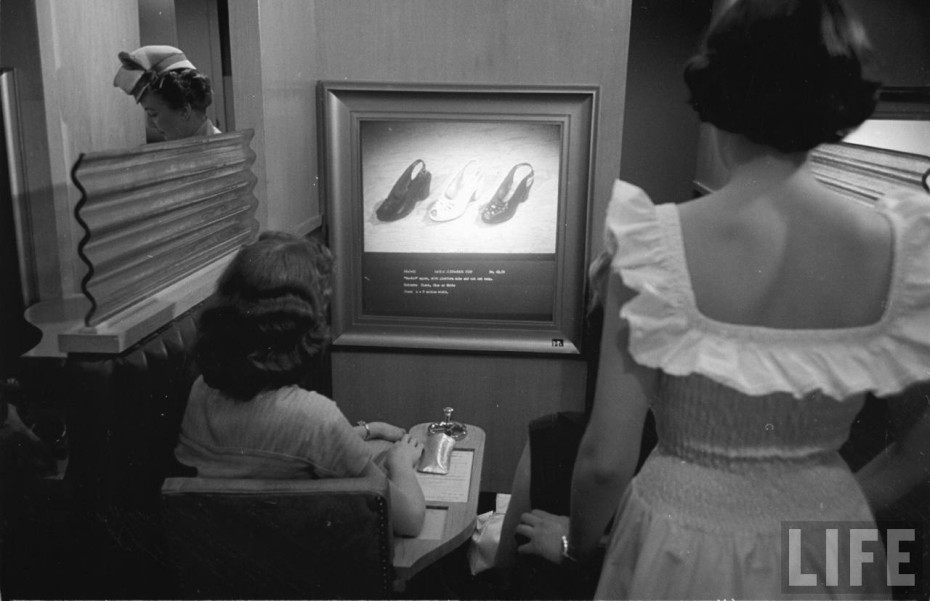 "Pressing buttons is the only labour entailed".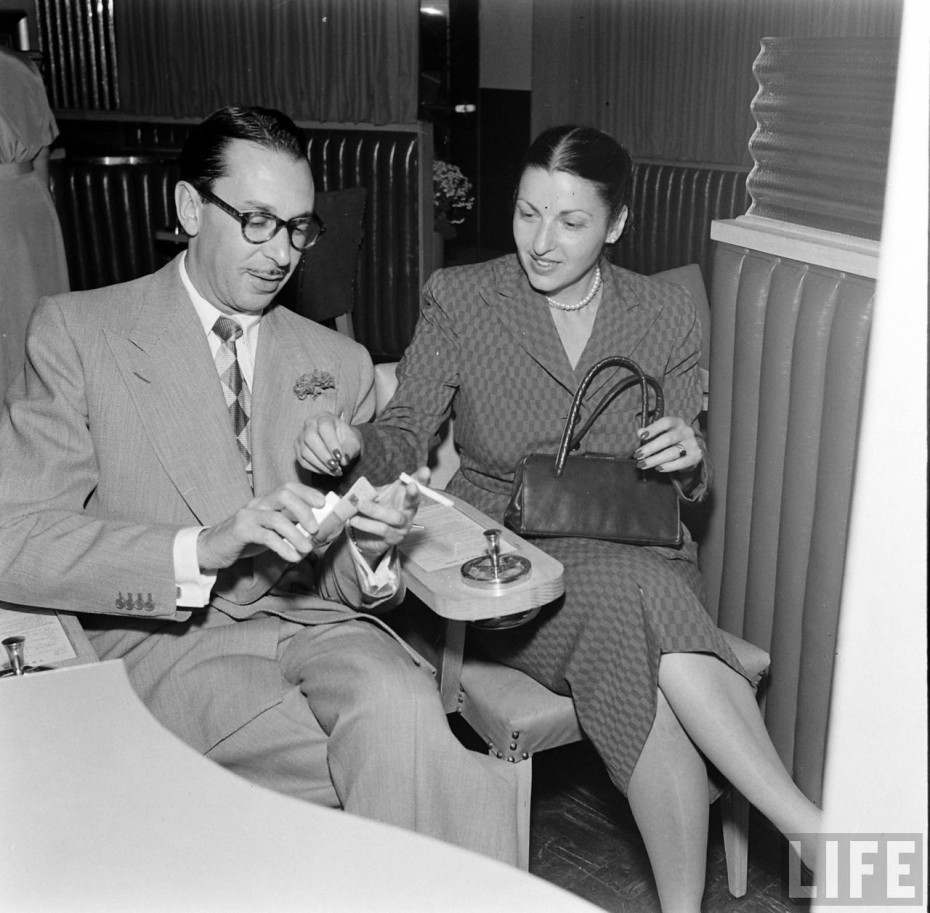 There are even built-in ash trays, because, well ash trays were built into everything back then.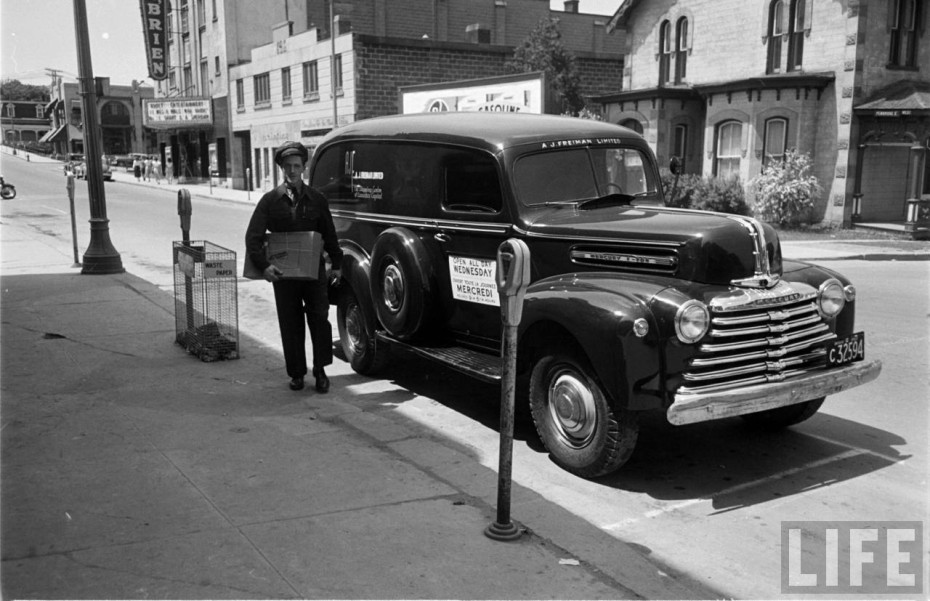 Once you've placed your order by Teletype, the merchandise is delivered straight to your door.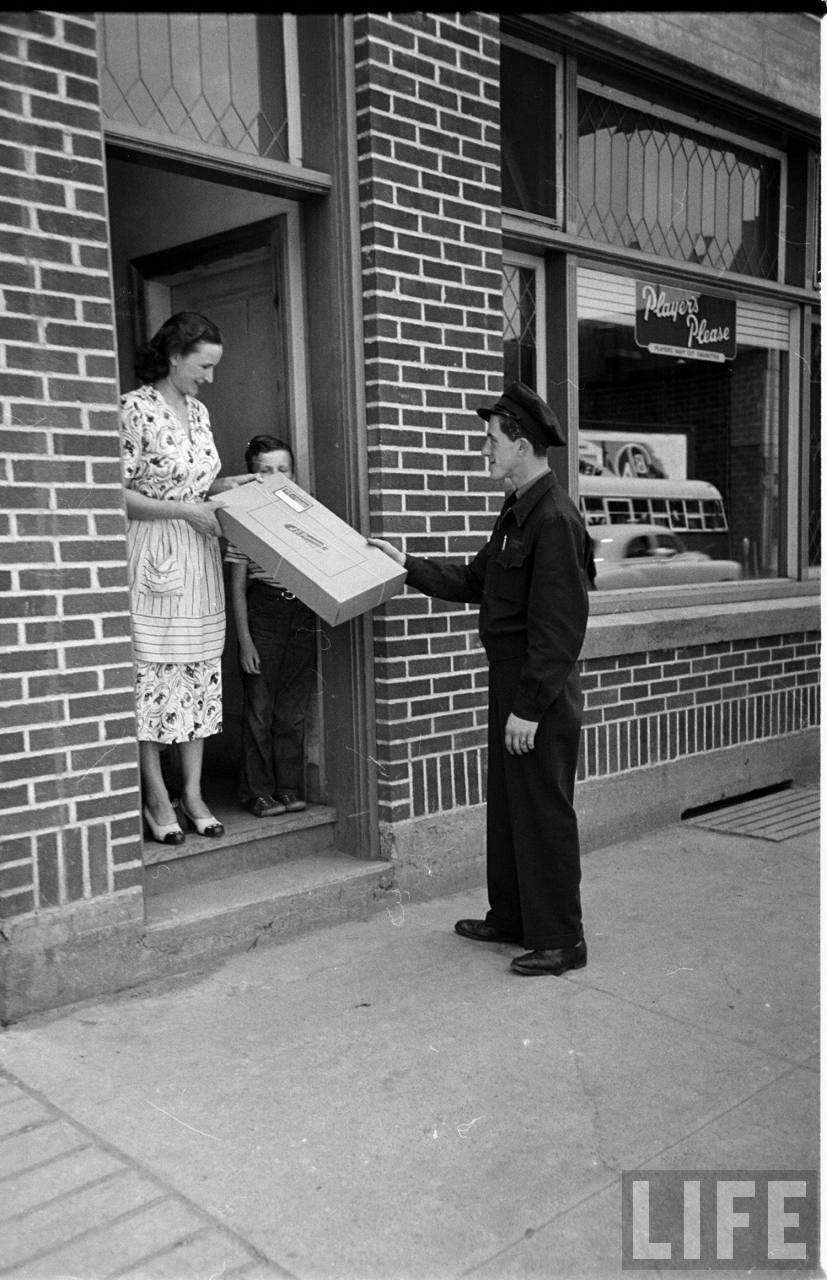 It all feels so familiar, like a vintage uncle to oh say … Amazon.com.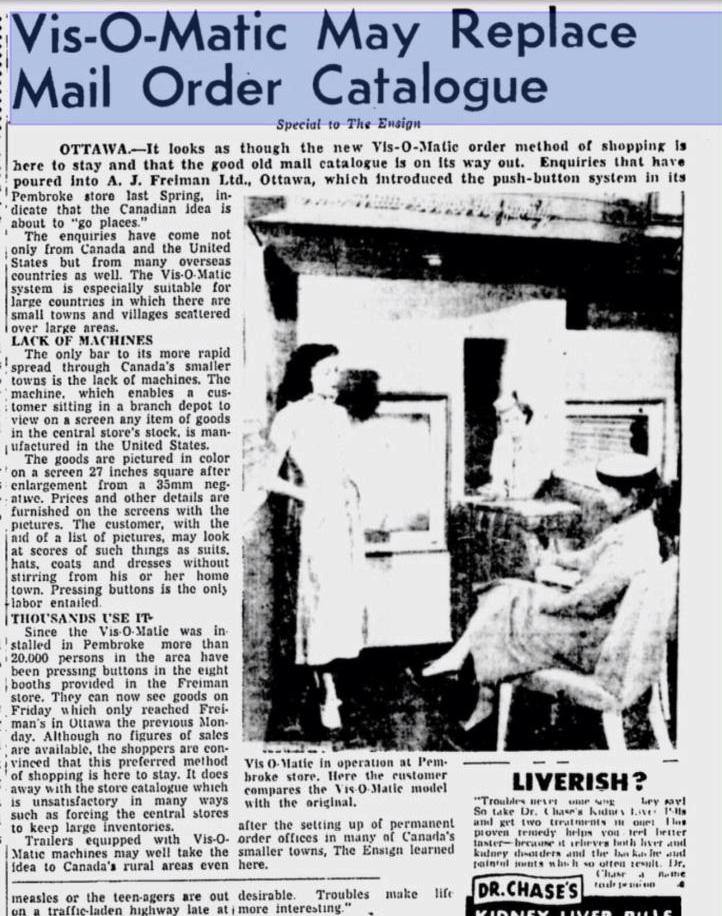 So what happened to the Vis-o-matic; the pioneering invention that was set "to go places"? The above newspaper article published around the time of the store's opening suggests "the only bar to its rapid spread … is the lack of machines".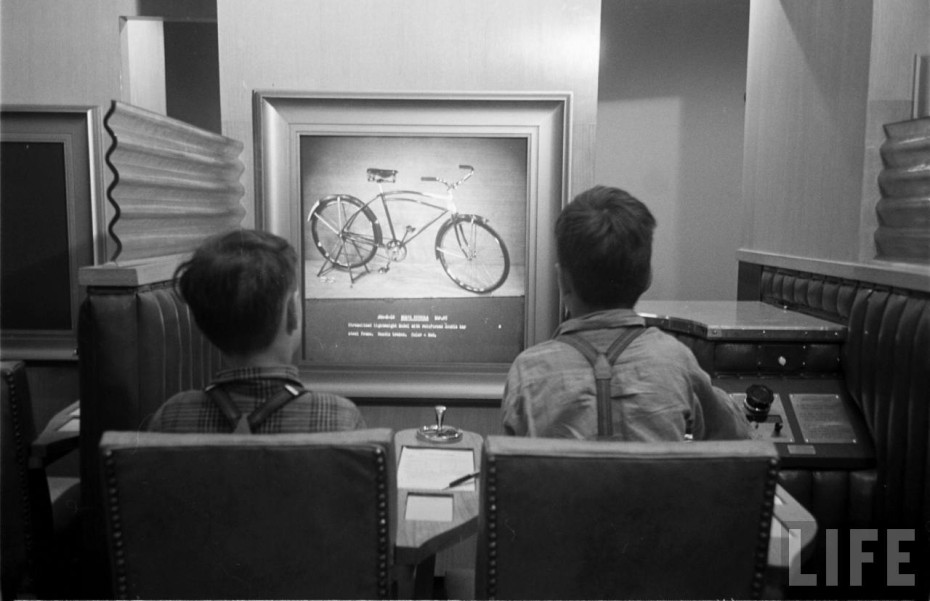 The early prototype could be considered one of the first to introduce the concept of "online shopping", but alas, the Vis-o-matic seems to have mysteriously disappeared from the history books. There's little to no information on the internet about it or its inventor, except for these photographs for a LIFE magazine article which may never have been published. The only scrap of information I could find was that in 1971, "A.J. Freiman Limited" was sold to the Hudson's Bay Company.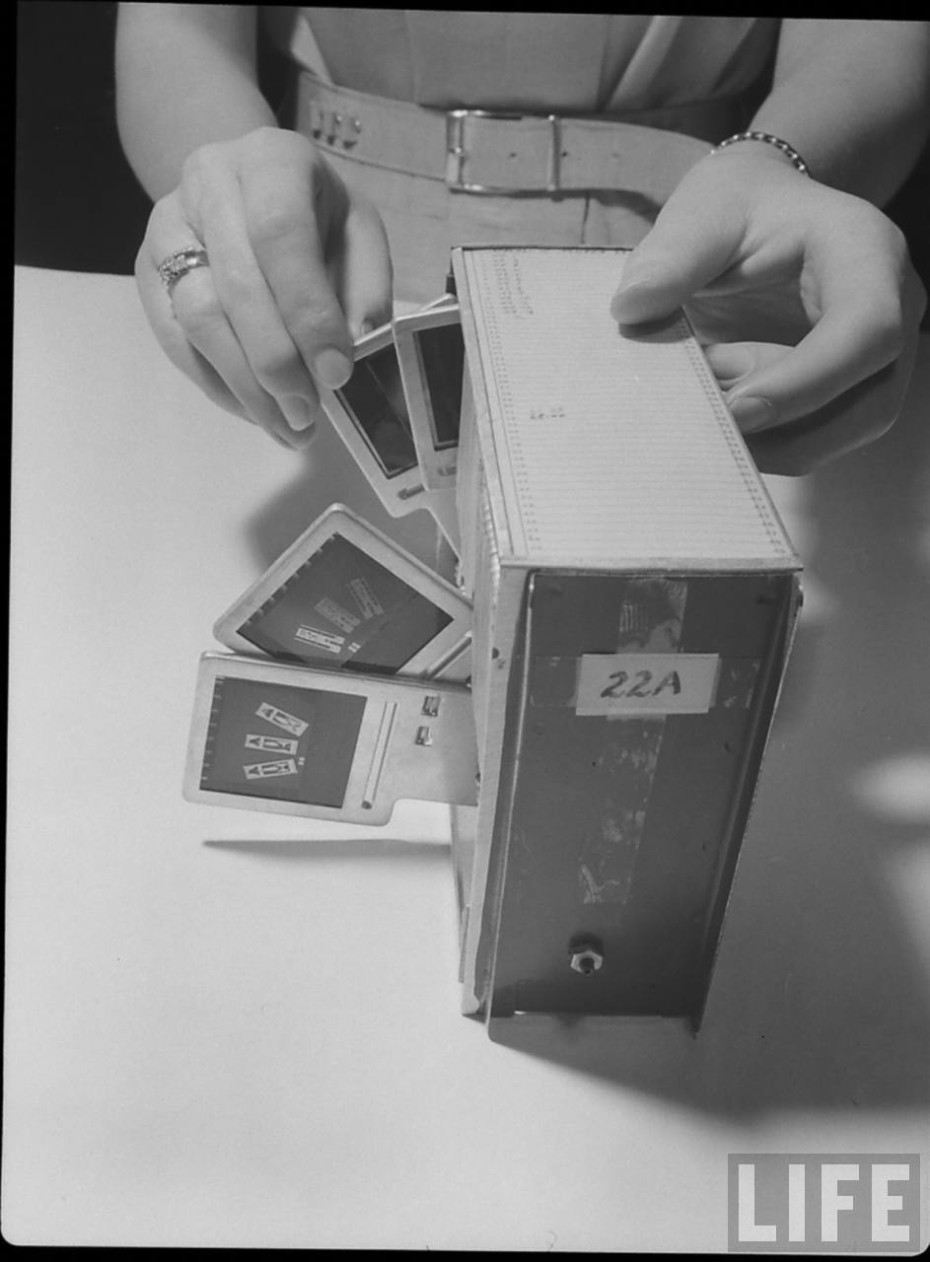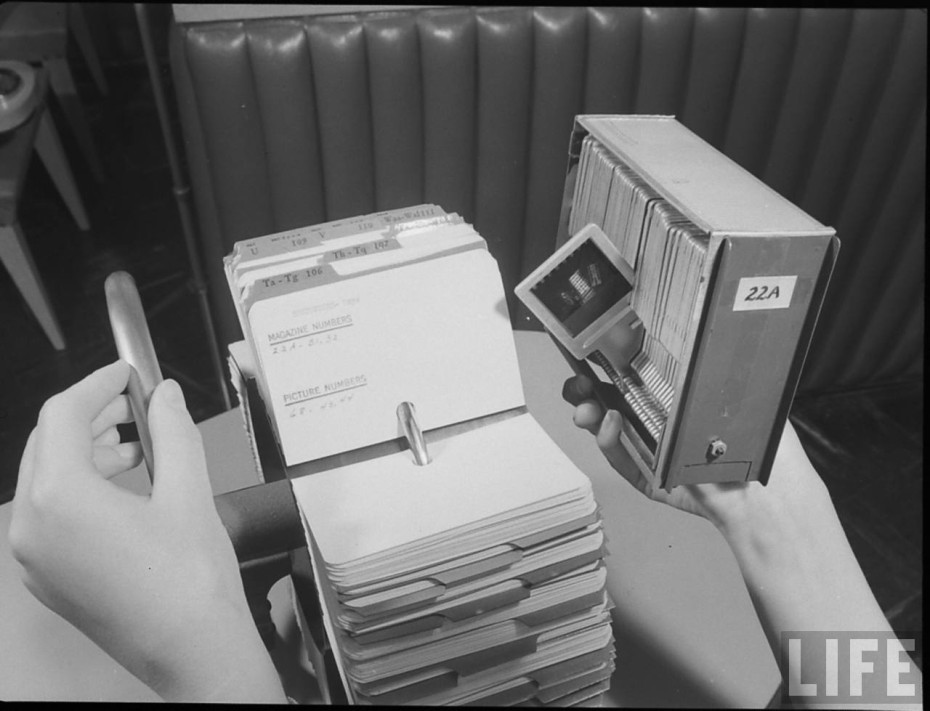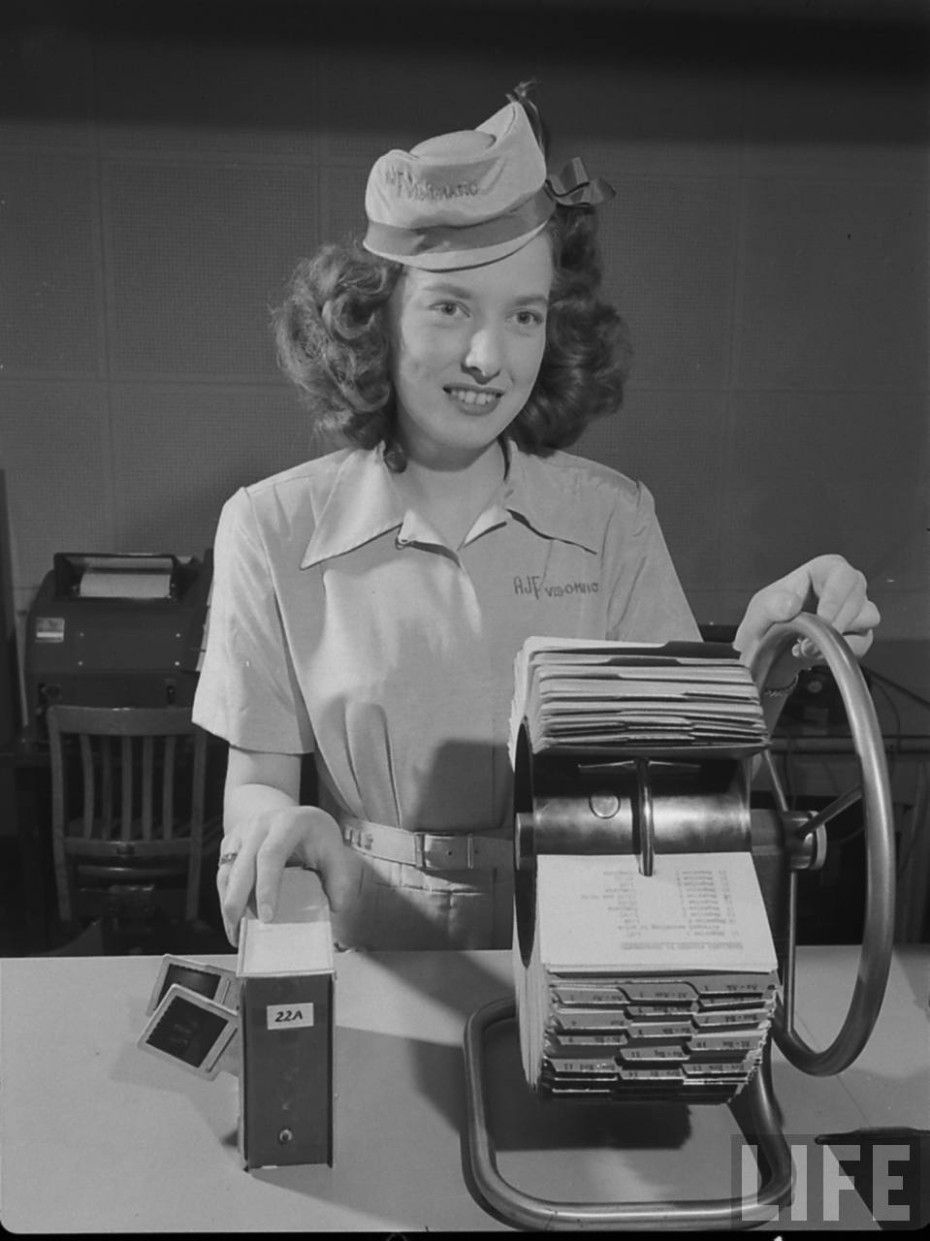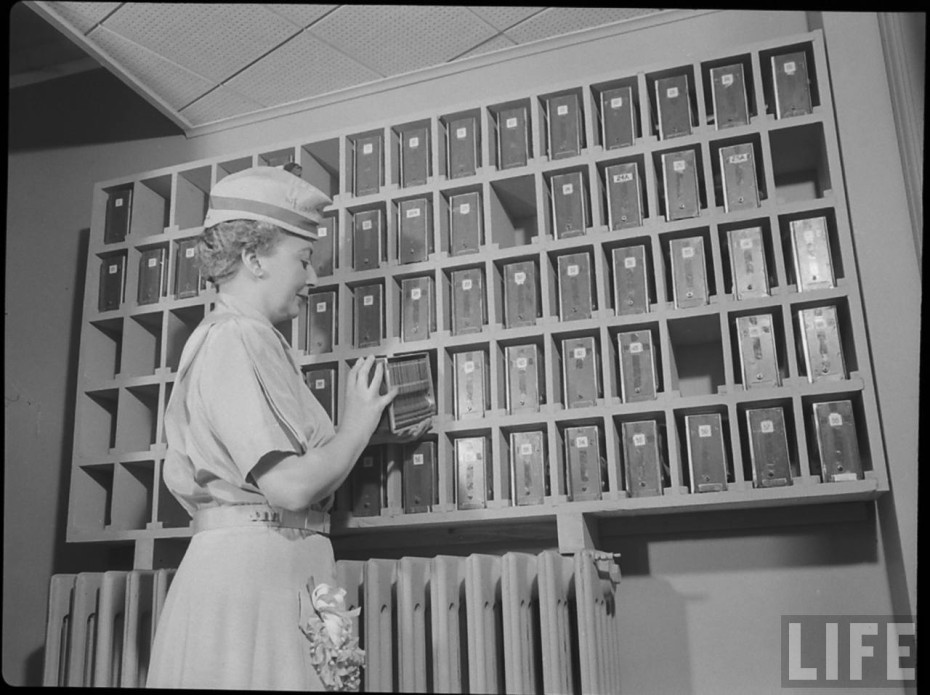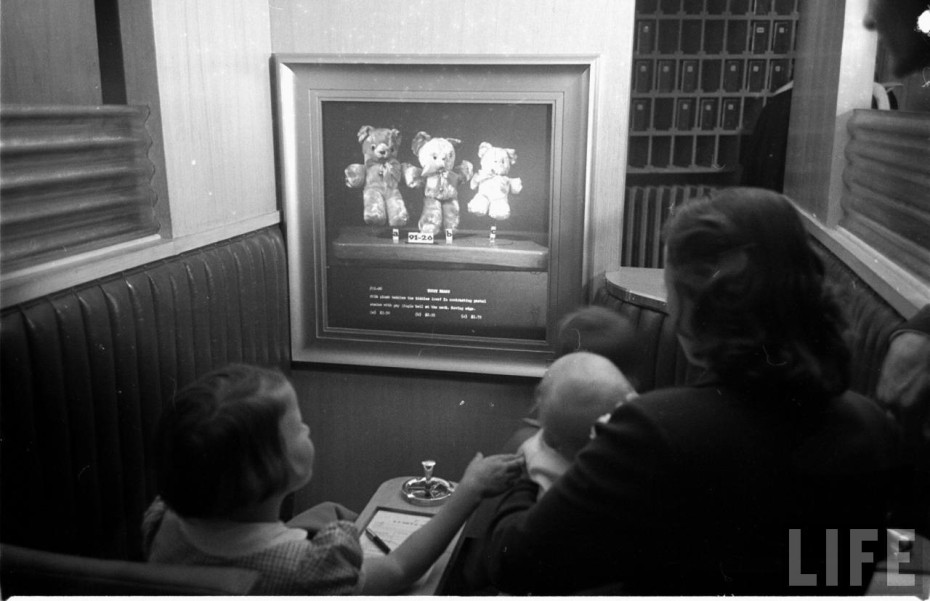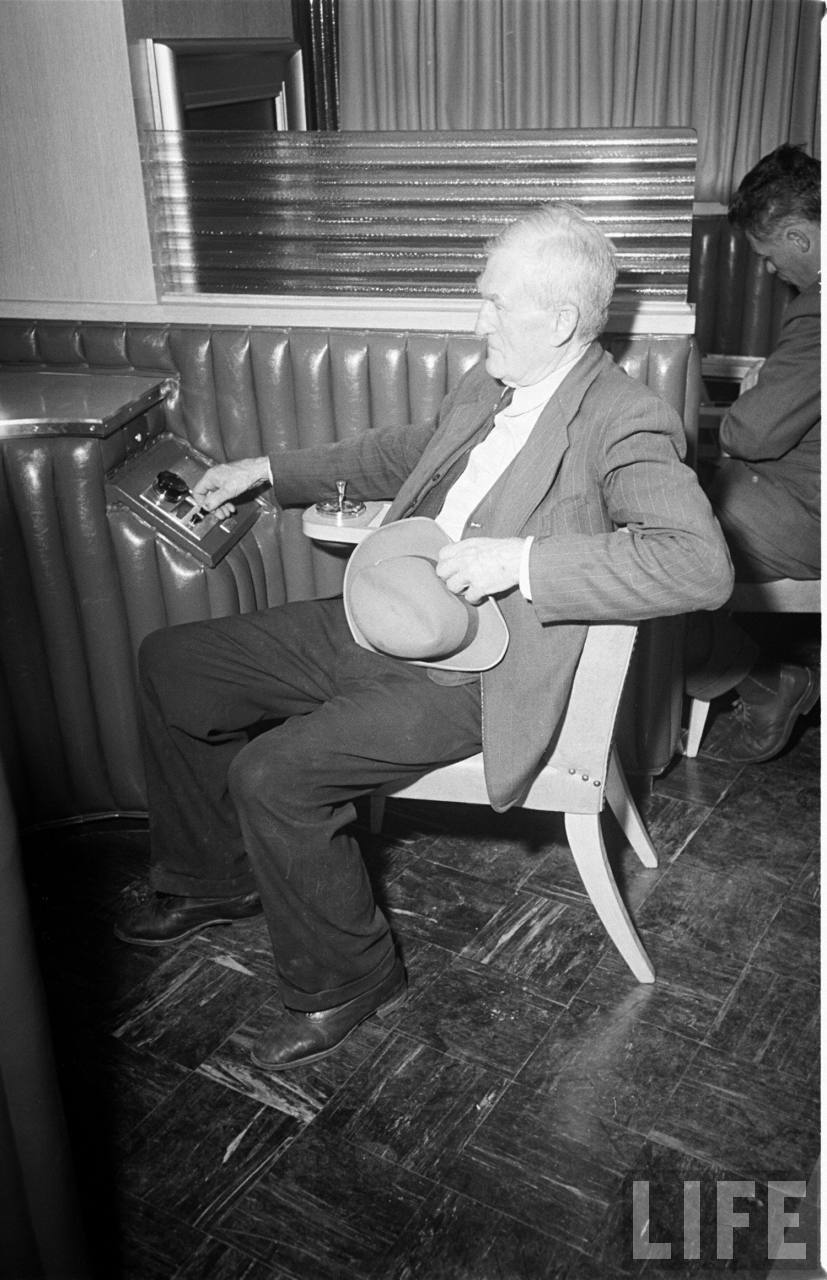 Perhaps not everyone could get the hang of it (sort of like those Hoverboards today).
It's an invention that may have been put on the shelf for decades and forgotten over generations until new technologies could revive the idea, but kudos to Mr. Friedman for predicting all those years ago that consumers would be more at ease shopping for certain things from the comfort of armchair (and of course with a little more privacy)…