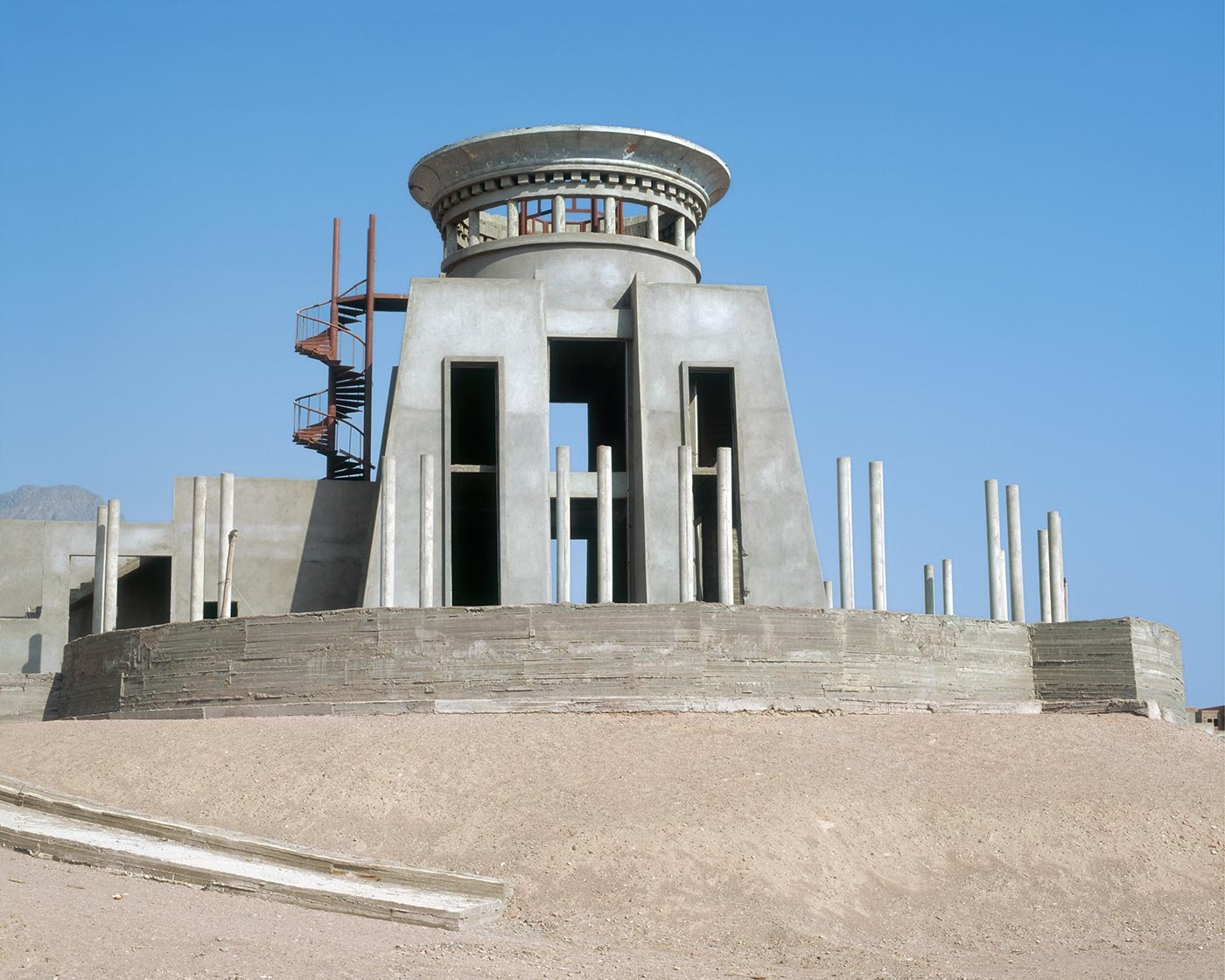 In the heart of the Egyptian Sinai desert, concrete carcasses are rising from the sand. Sultan's Palace, Pharoah's Resort, Coral Beach; these are the dreamt up names given to the abandoned hotels by the German duo of photographers that captured them in their unfinished limbo, Stefanie Zoche and the late Sabine Haubitz.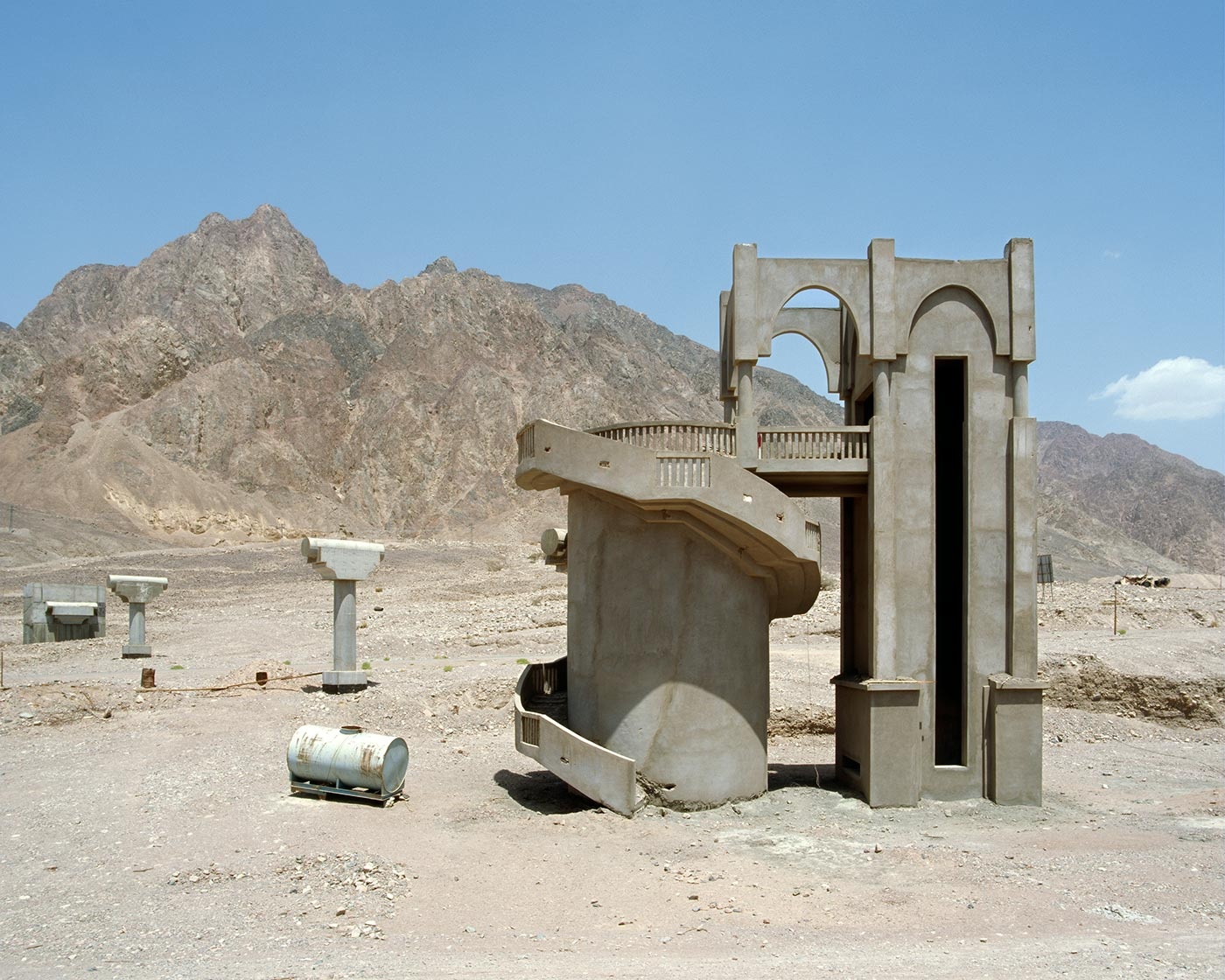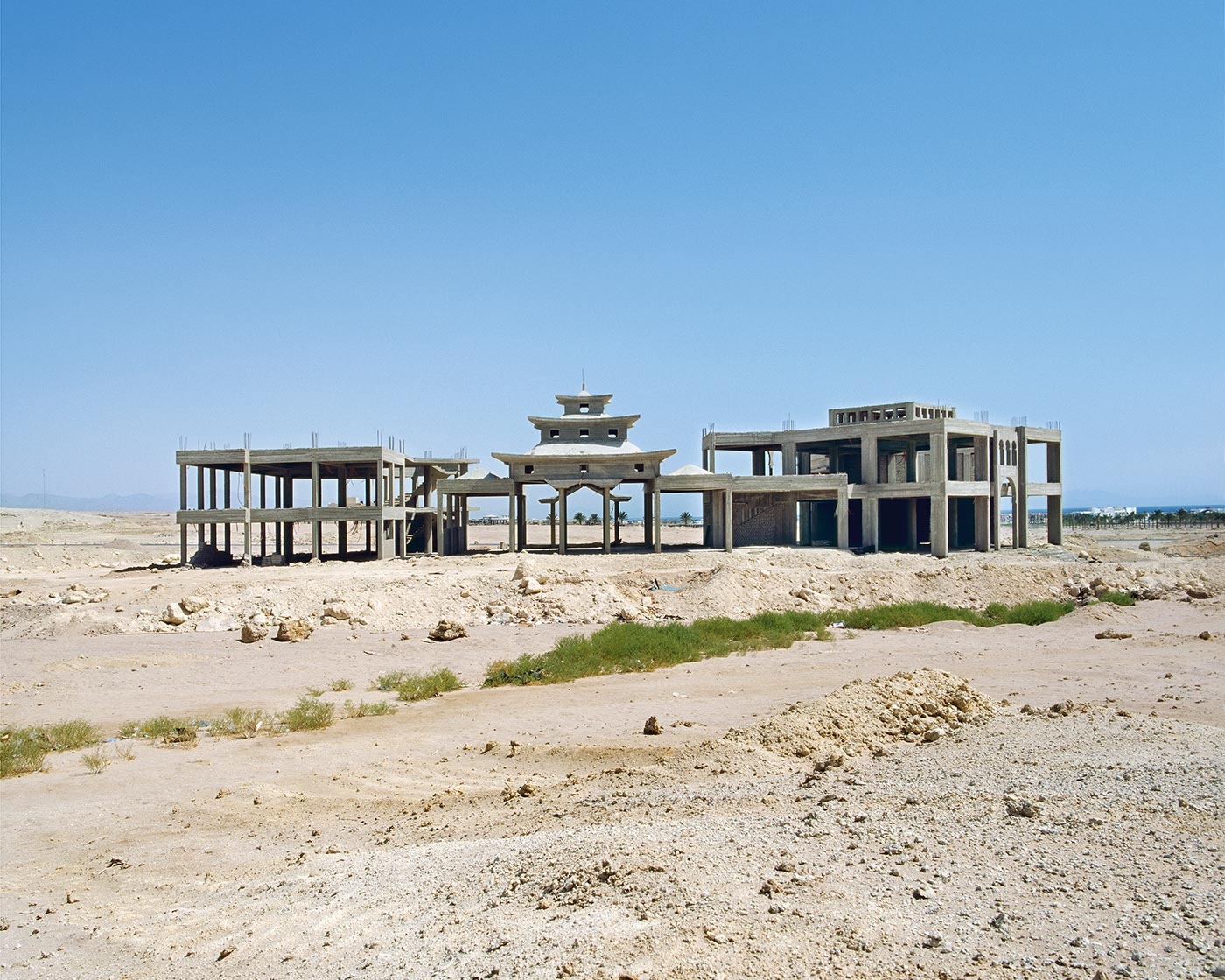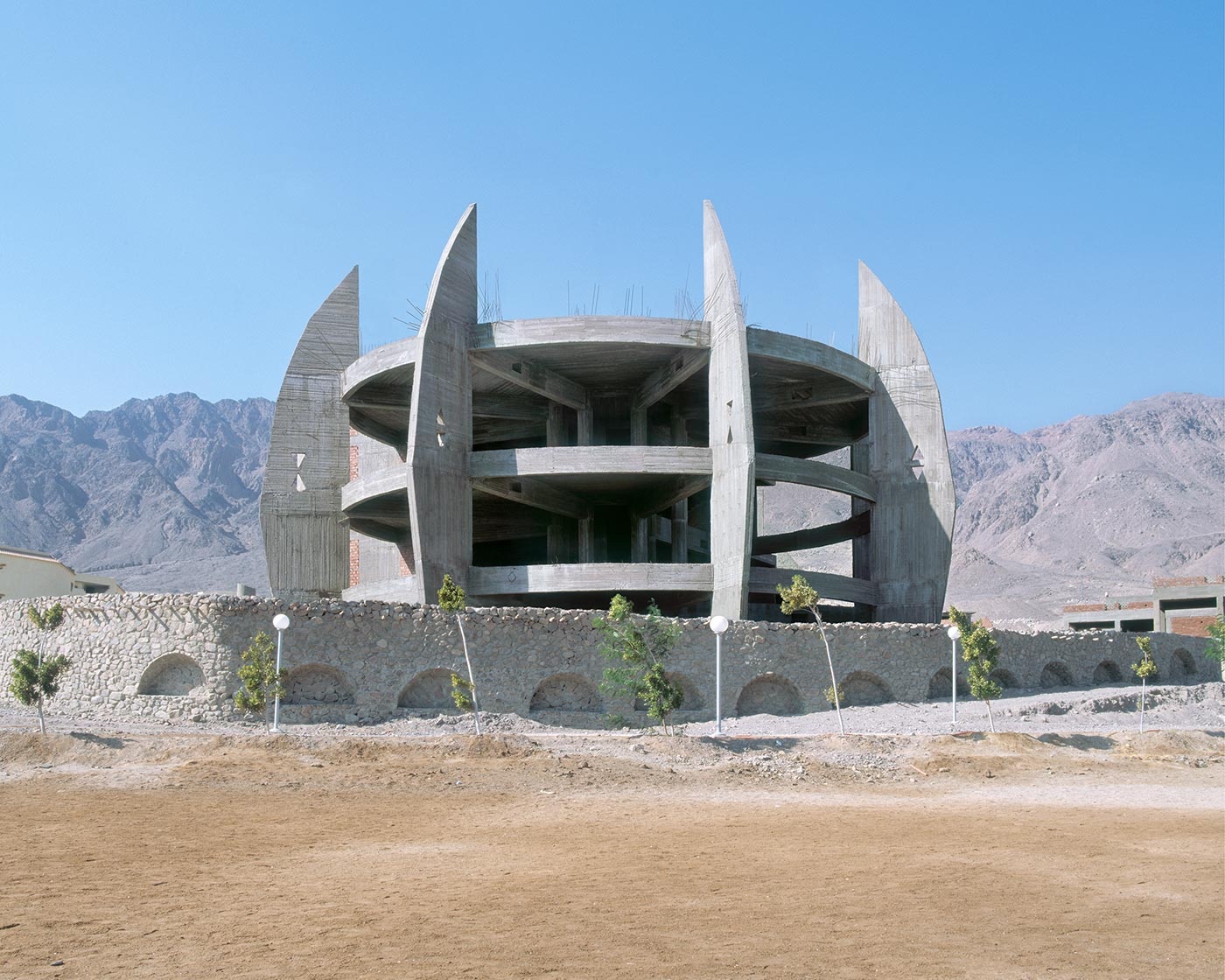 I'm new to the work of Haubitz + Zoche, (seriously you should see what other gems they have on the website), but I chose to dig up this series in particular called Sinai Hotels, photographed between 2002-2005. How surreal are these images? It's as if an alien civilisation inspired by the pharaohs starting building them but couldn't handle the desert heat and just left in a hurry.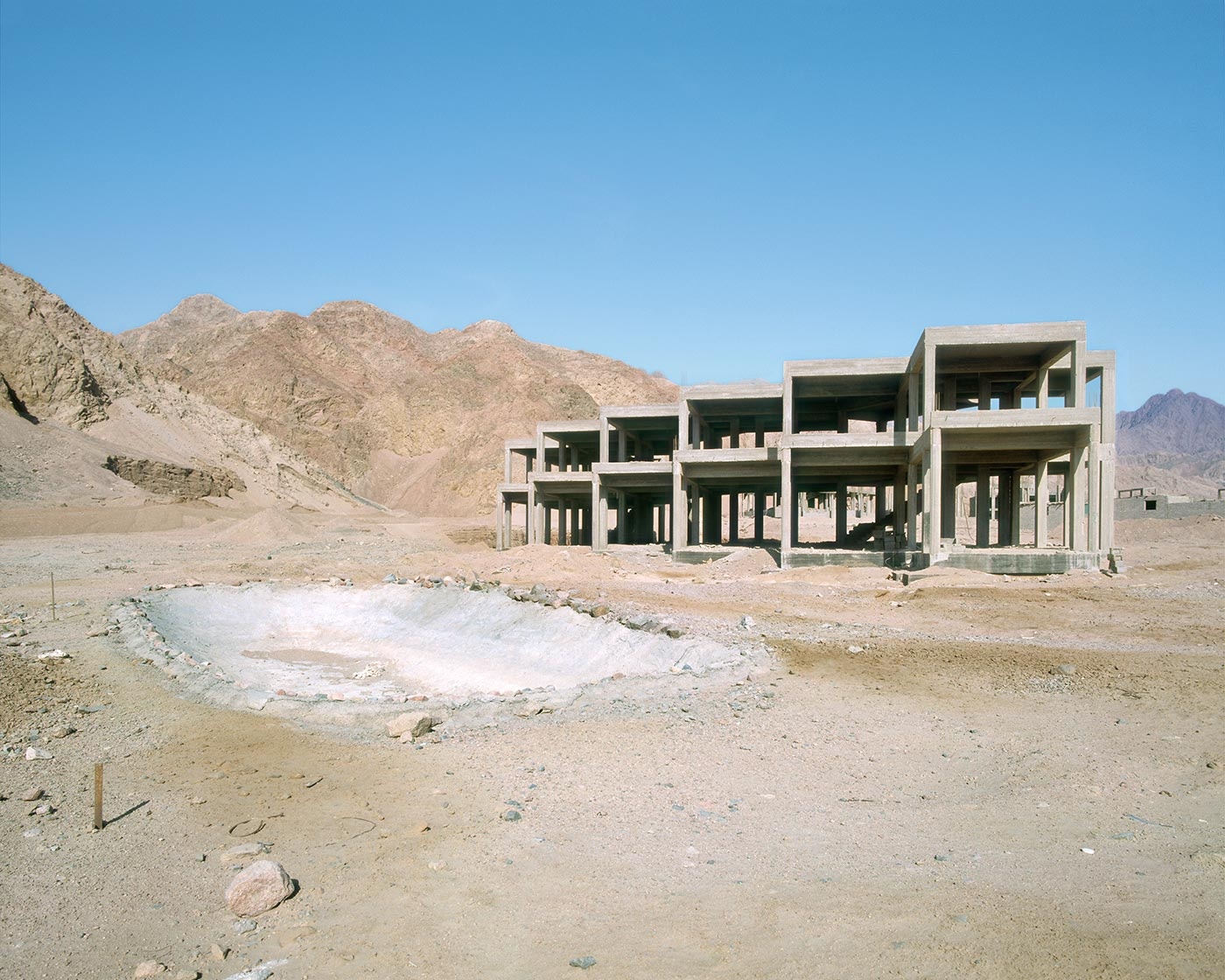 Of course what actually happened to these hotels was likely more a case of miscalculated investments and legal problems combined with growing fears of terrorism and a shrinking number of tourists.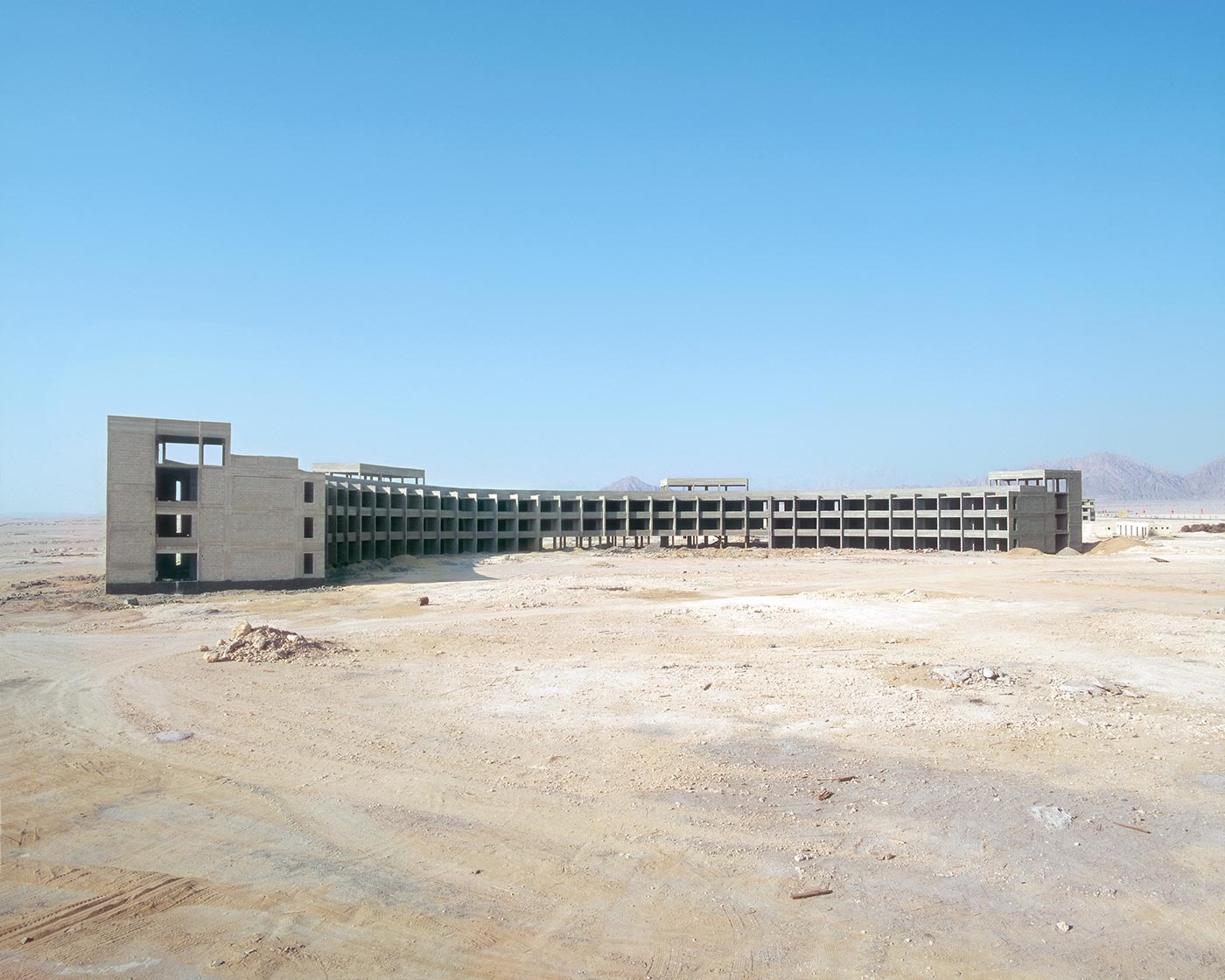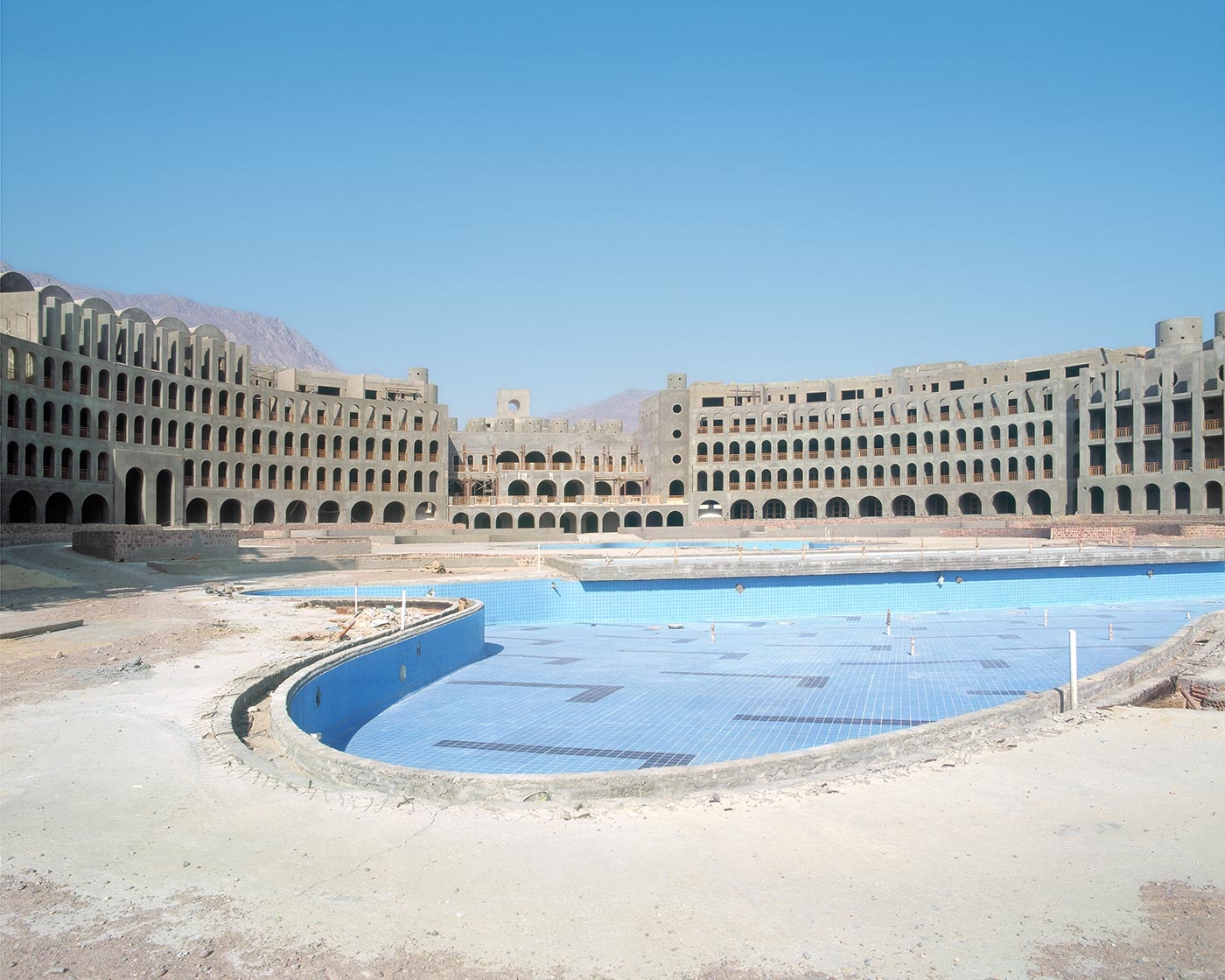 It seems like the Sinai desert hasn't been the most welcoming to ambitious projects in recent years. Remember the Abandoned Secret Cinema of the Sinai Desert?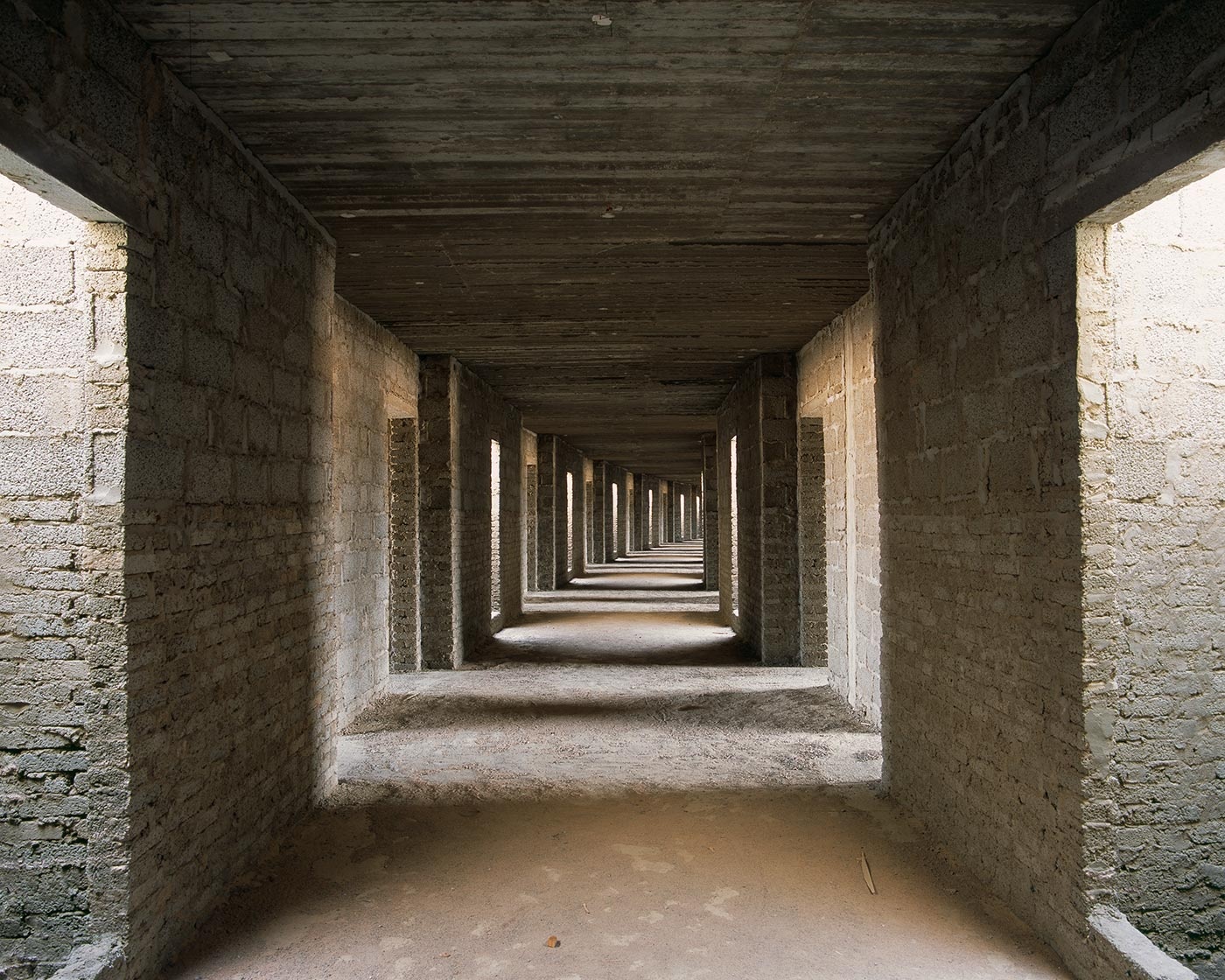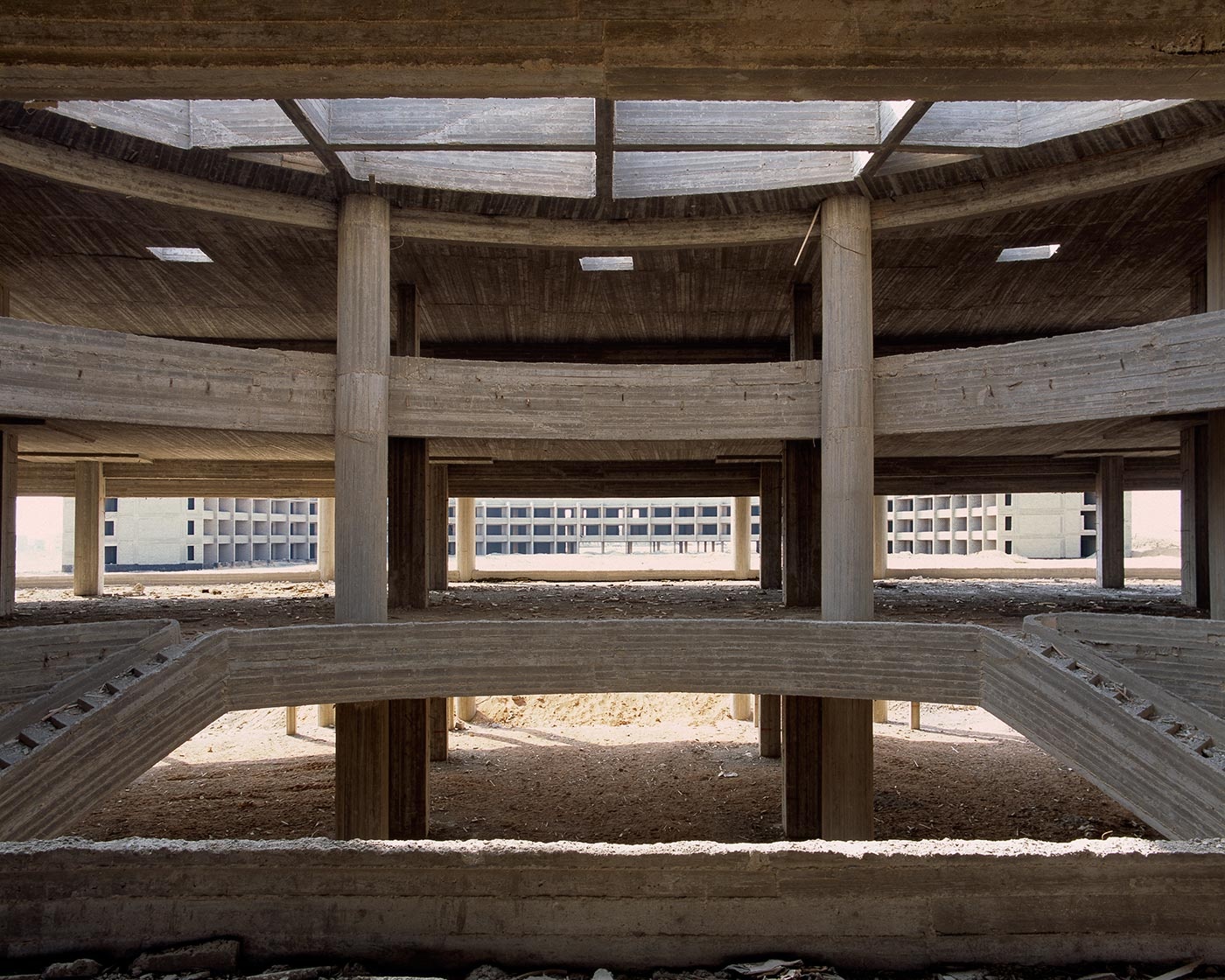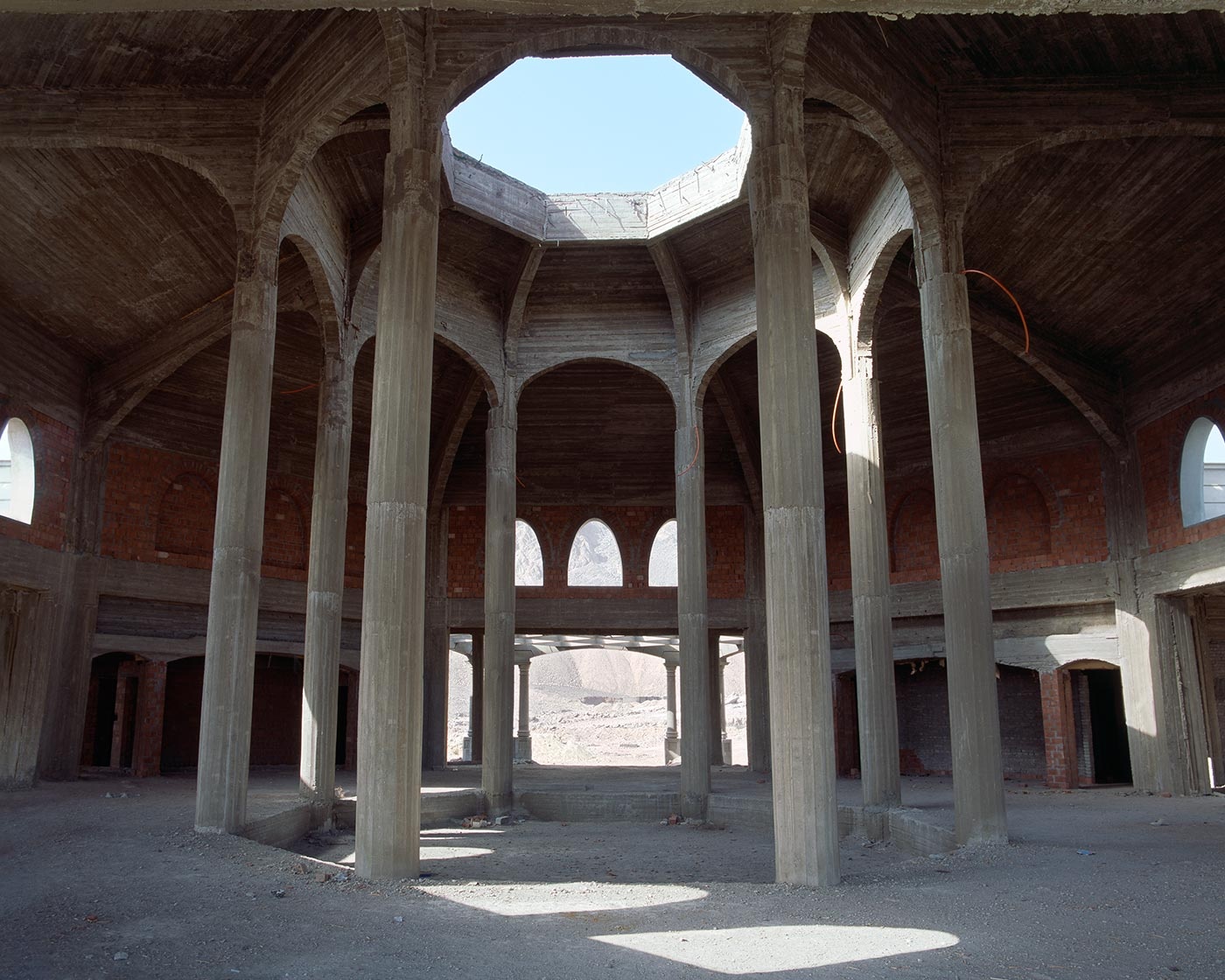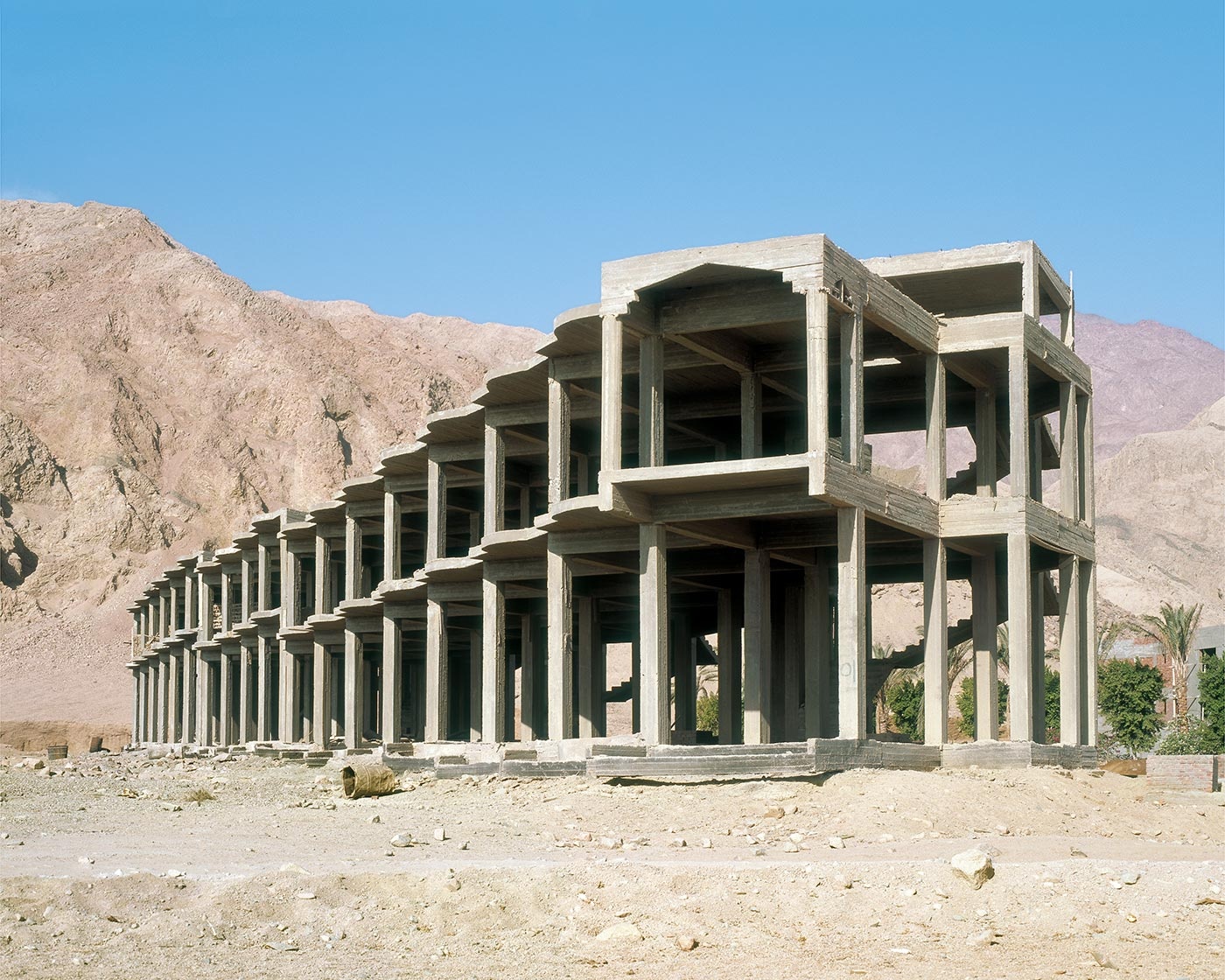 Since these photographs were taken over ten years ago however, I'm curious to know how these ruins have fared. Are they still there? Have new investors come in and finished any of them? It would be quite a task finding out the answer– the Sinai desert is a pretty big place and the photographers mostly named them fictitiously since they were never opened.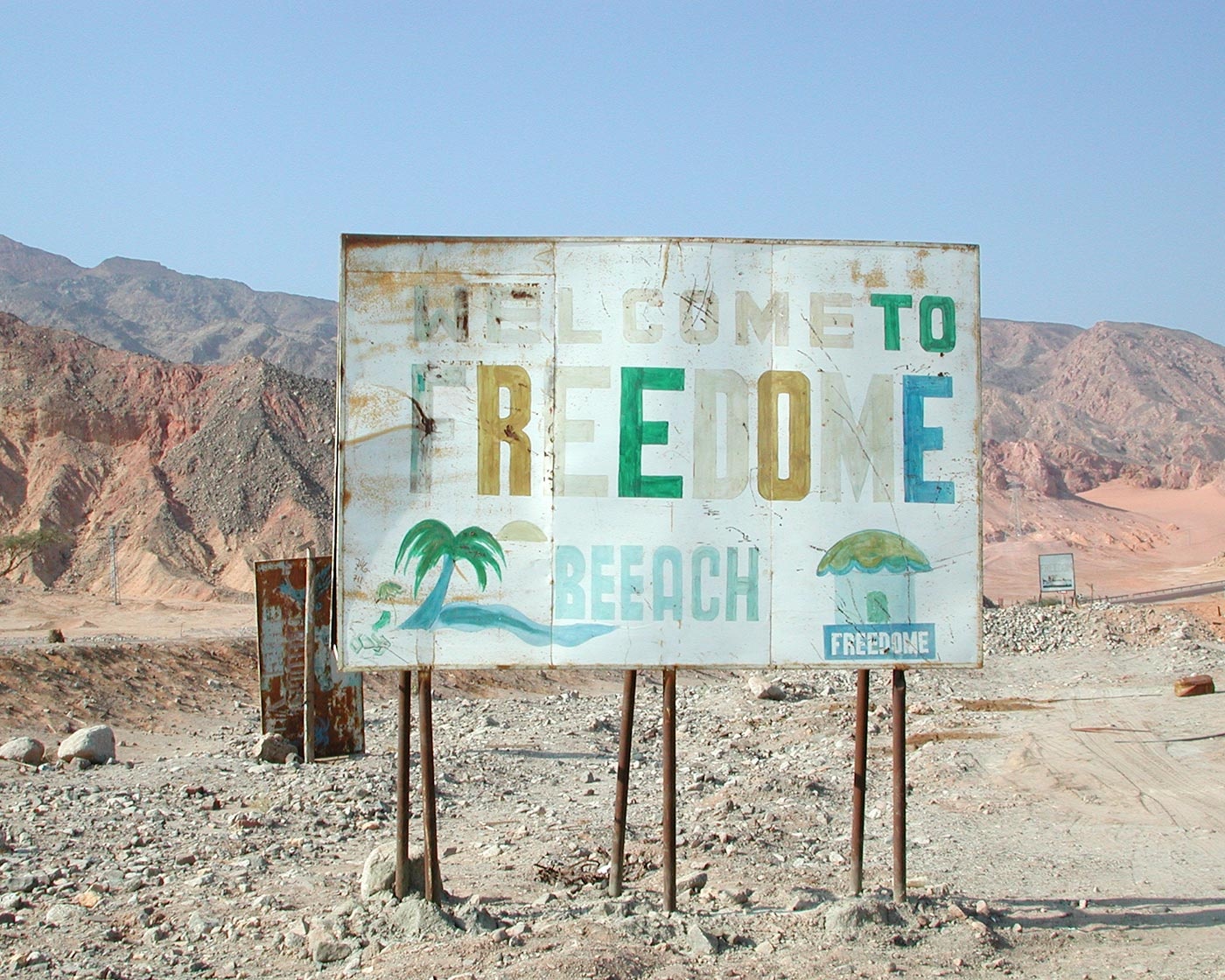 Anyone up for the challenge?