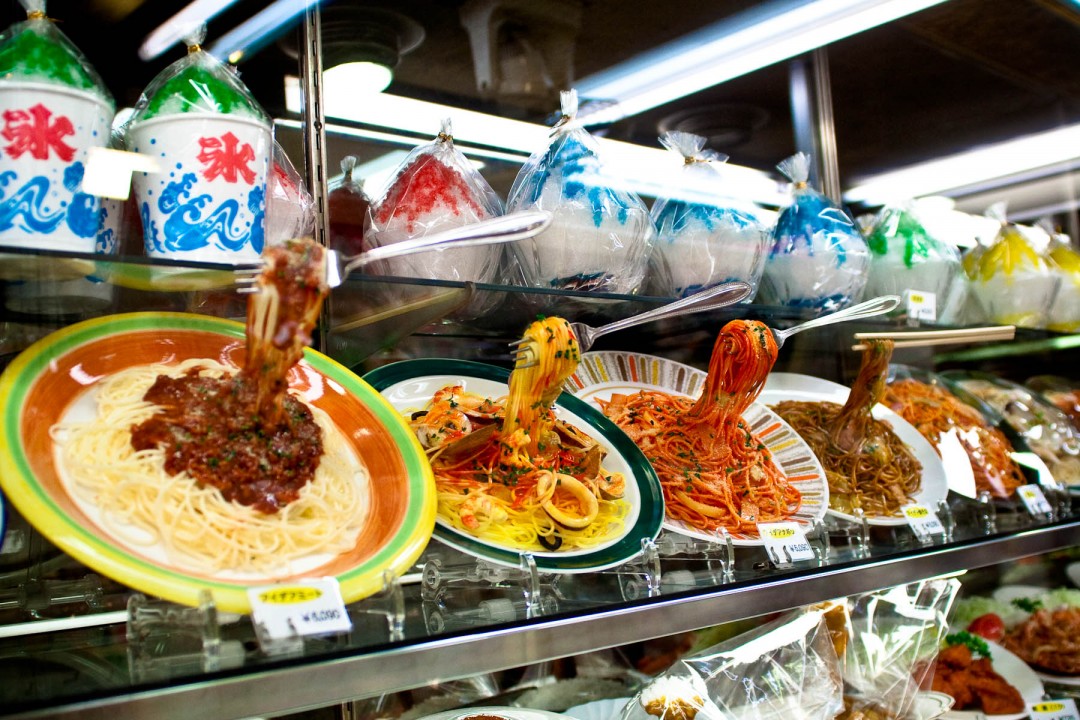 They say we first eat with our eyes, and no one seems to understand this better than the Japanese restaurant industry. From a pot of thick gravy mid-pour over a perfectly cooked steak to an ice cream sundae with everything on it– you name it, they'll make a plastic replica for it.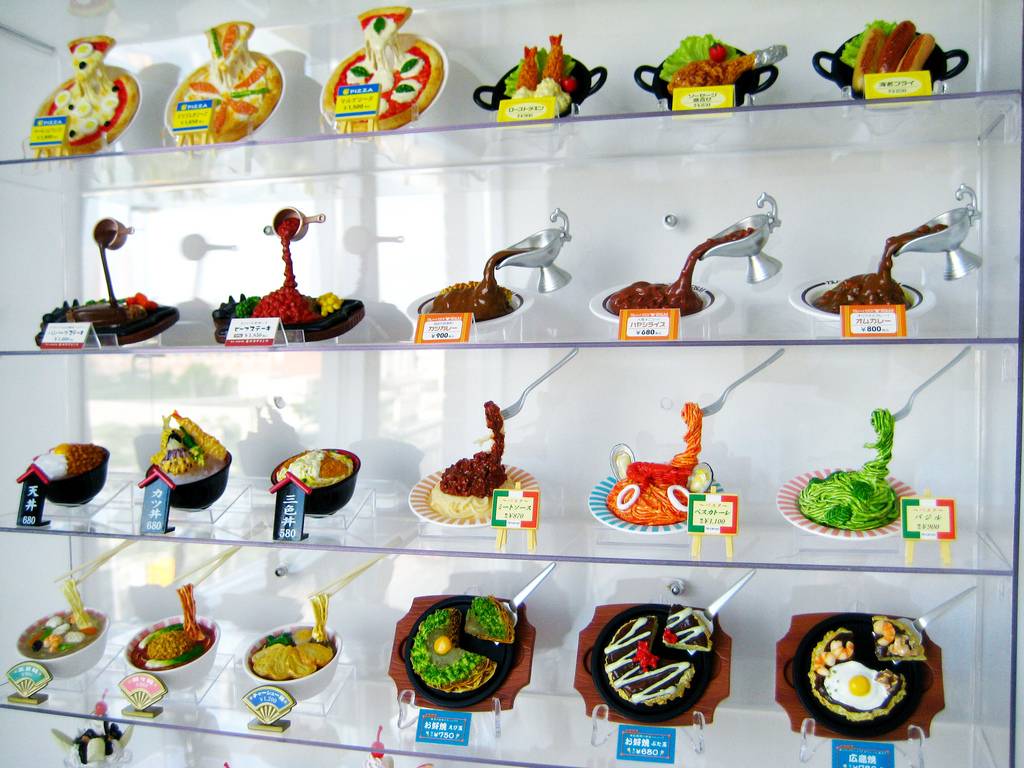 Sampuru, derived from the English word "sample", is nothing short of an art form in Japan. Picking out a restaurant can be like viewing an art exhibition of fake food so accurate it really does look tempting enough to eat. To compete for customers, restaurants go all out with their window displays, hiring the best craftsmen to turn their menus into a parade of palatable plastic.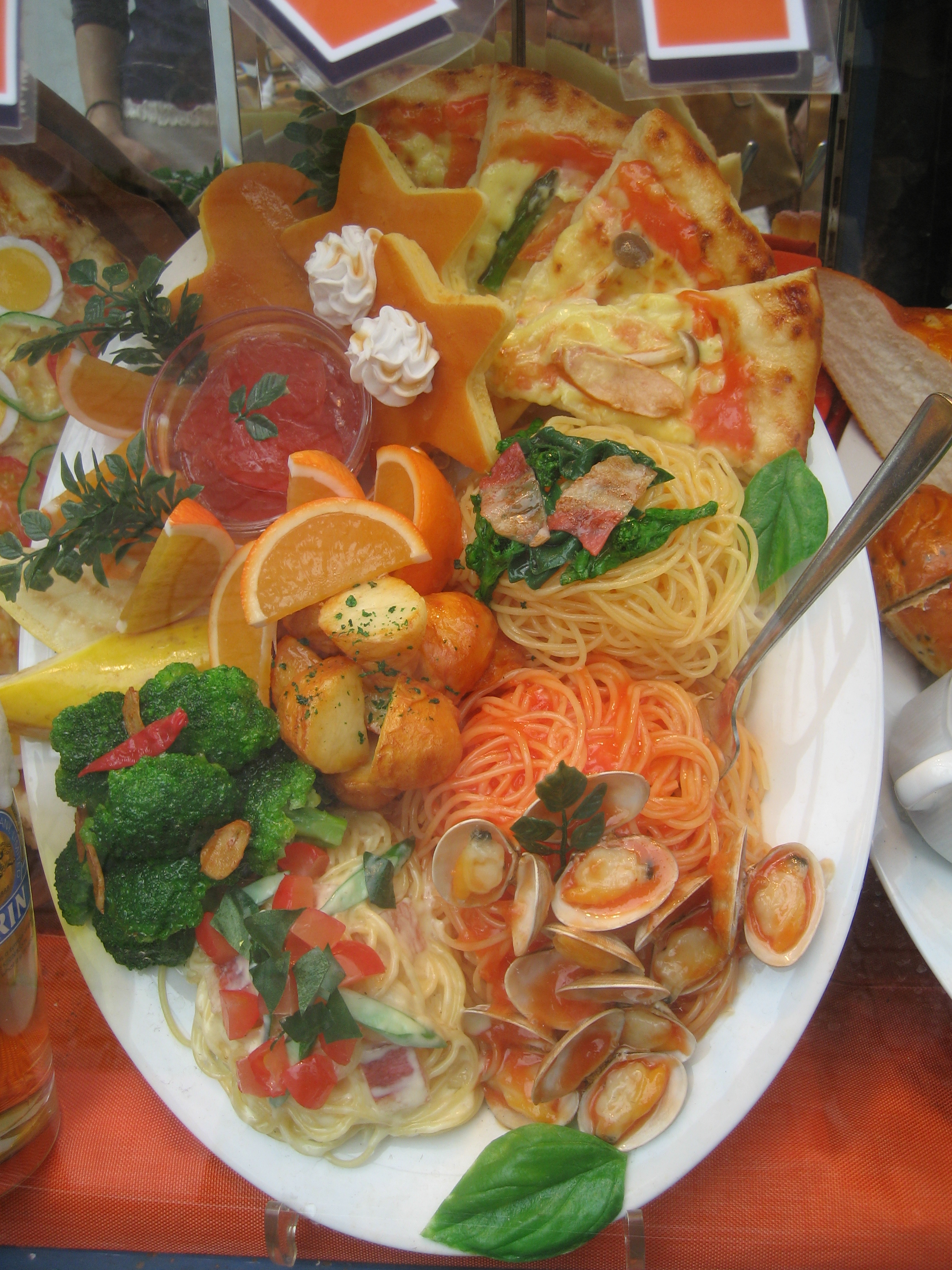 Food presentation plays a huge role in how we experience mealtimes and calculate whether we're going to enjoy the dish. A lot of work goes into making items as small as a grain of rice. During the molding process, the imitation ingredients are often chopped up and combined in a manner similar to actual cooking.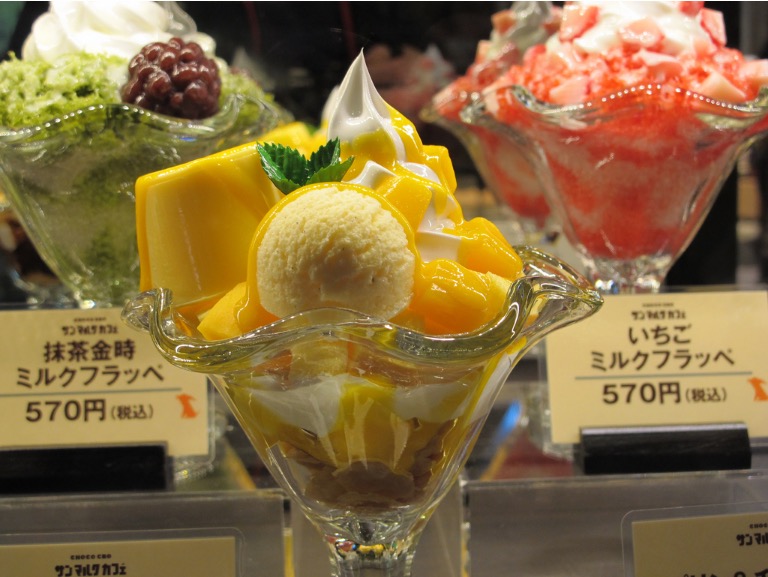 The art of fake food goes as far back as the 1920s, when the country experienced a food revolution and people from rural Japan flocked to cities to experience restaurant dining. Unfamiliar with written menus, wax models were helpful to potential customers to give an idea of what kind of dishes were on offer. After World War II came the Americans and Europeans, who were even less familiar with Japanese menus and relied heavily on the fake food displays.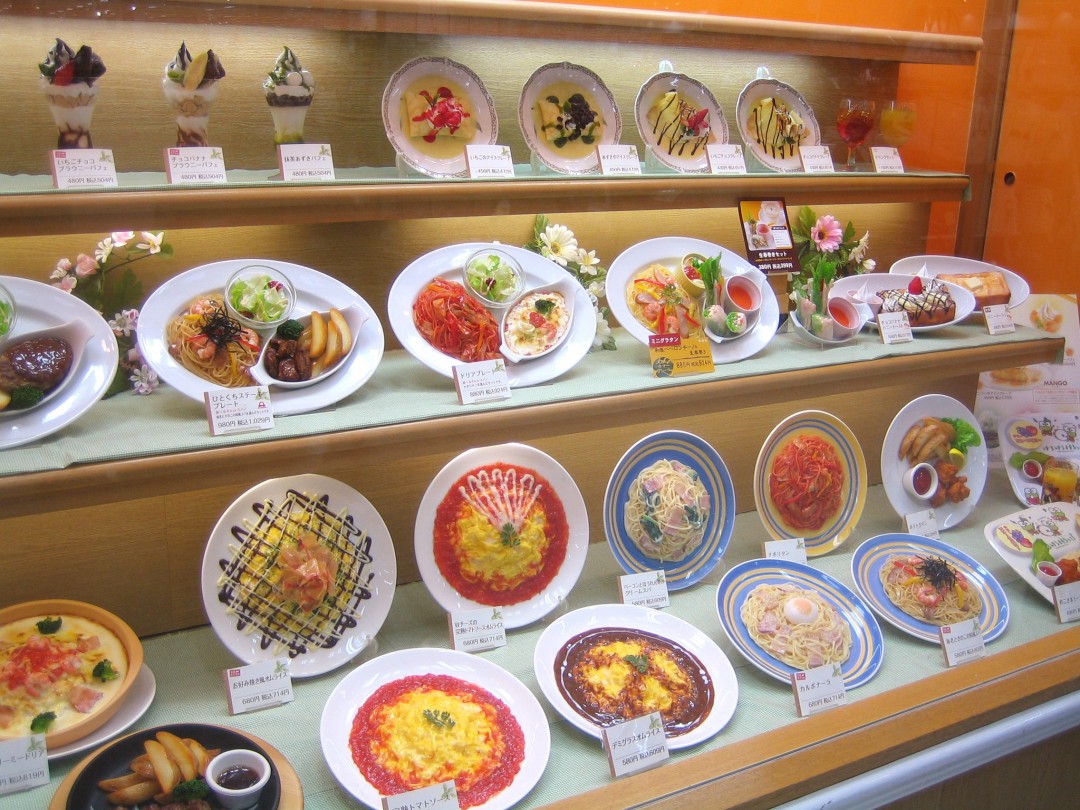 But this is not to say sampuru is merely a product of tourism. If you look at the visual aesthetics of Japanese food, you'll notice there's also a huge emphasis on looks and it's believed that Japanese people have a particular preference of first 'tasting with their eyes'.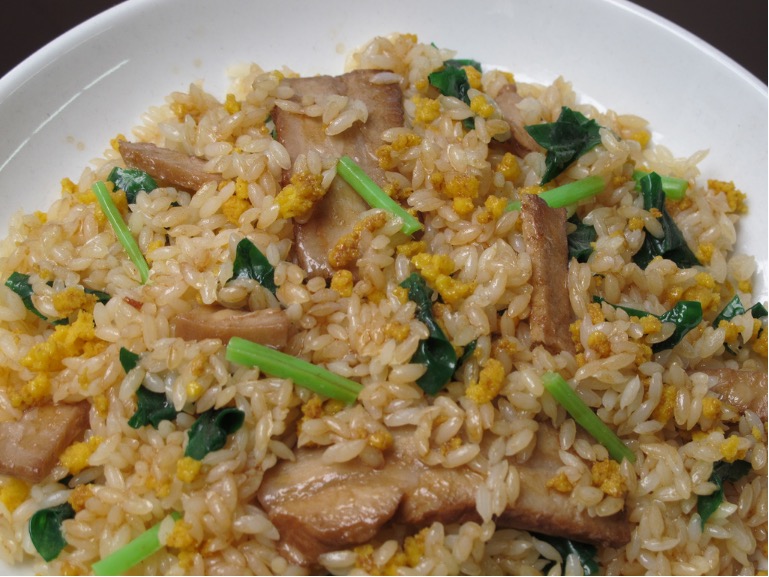 The plastic food industry is very competitive in Japan and is estimated to have revenues of billions of yen per year. To make a replica of a restaurant's menu can cost up to $10,000. While most of Japan's plastic food is made and sold on a single street in Tokyo called Kappabashi Street, in recent years, the industry has been targeting markets overseas, such as China and South Korea.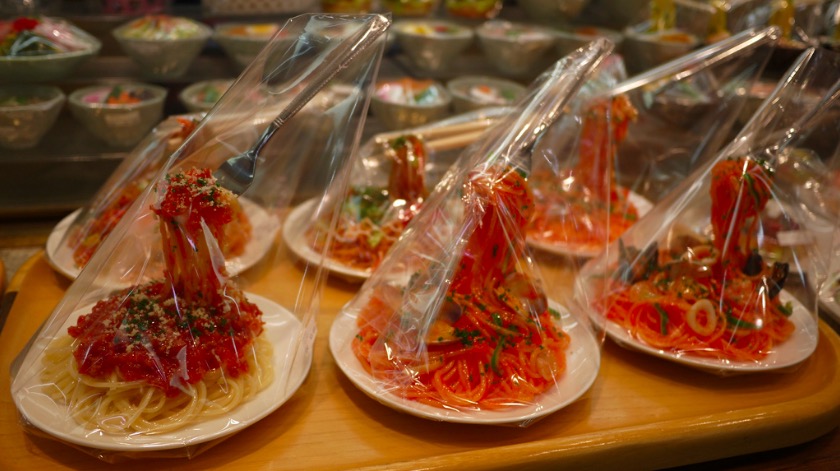 Japanese fake food fascination has no doubt transcended the boundaries of the culinary industry. In 1980, London's prestigious Victoria and Albert Museum hosted an exhibition of plastic food made by Japan's most famous manufacturer, the Maizuru Company. Back in Japan, individual pieces of plastic food are popular as souvenirs.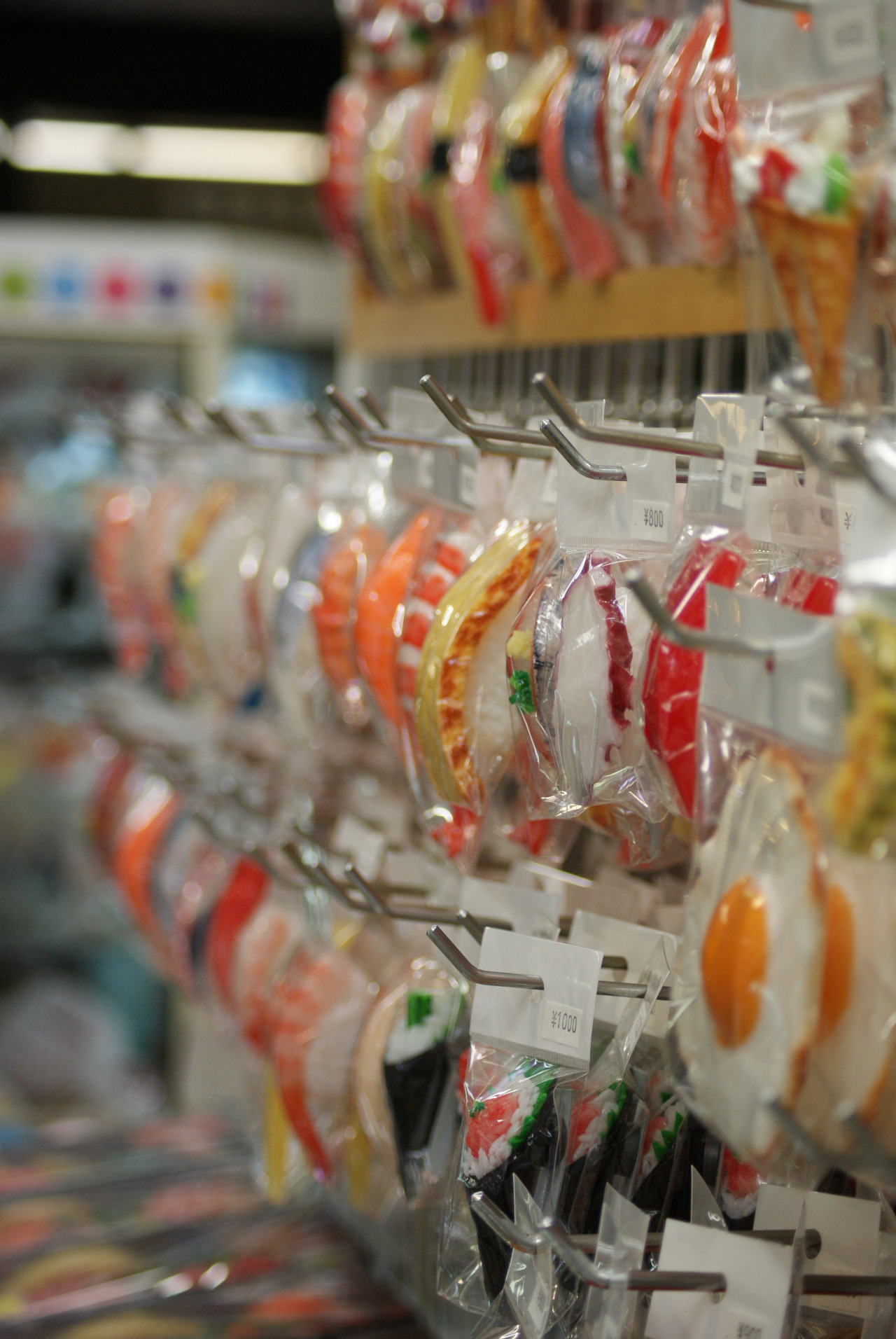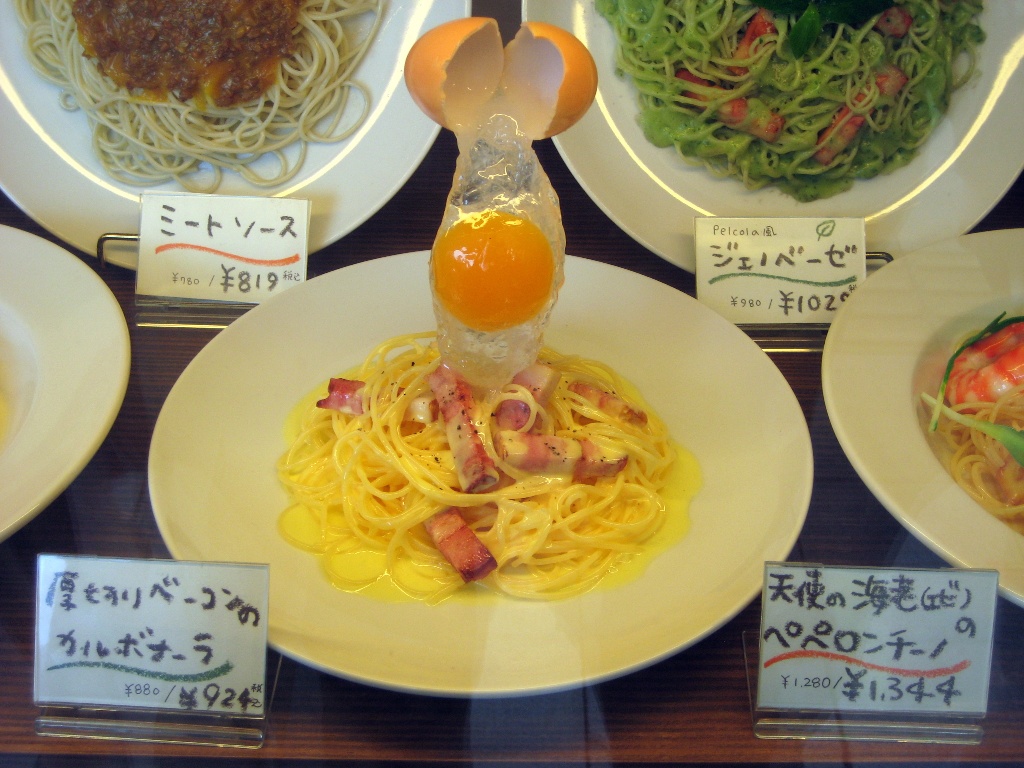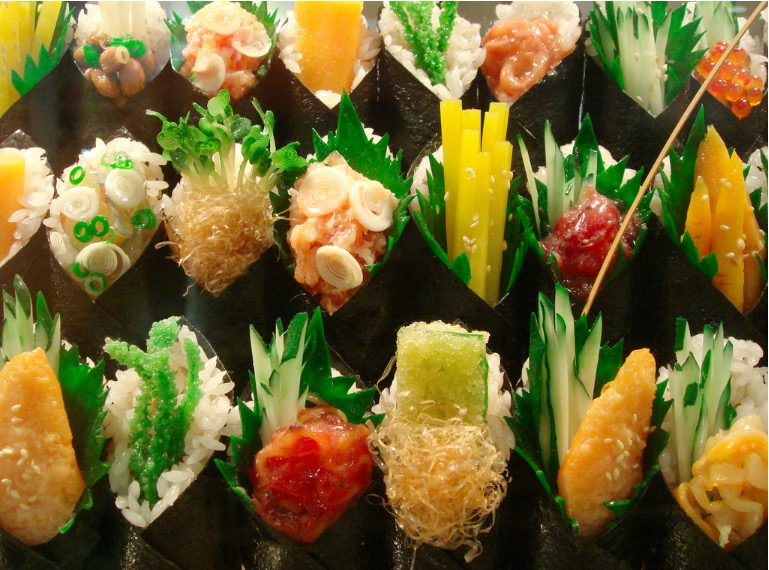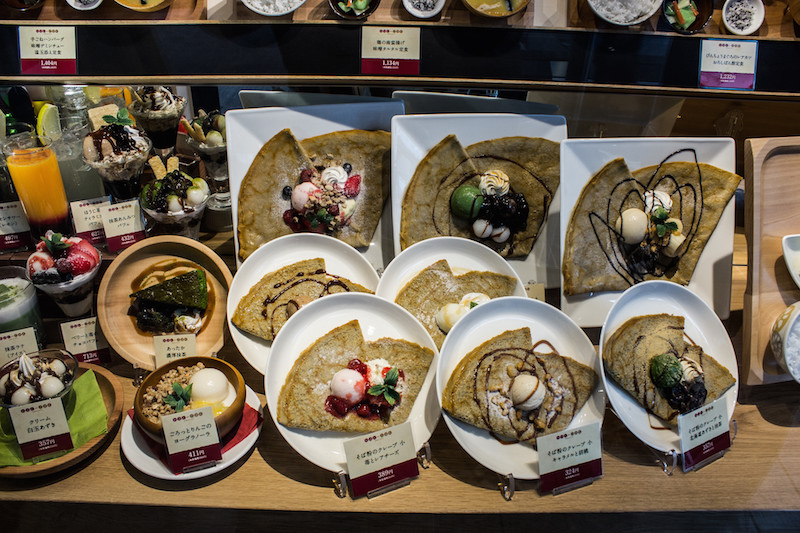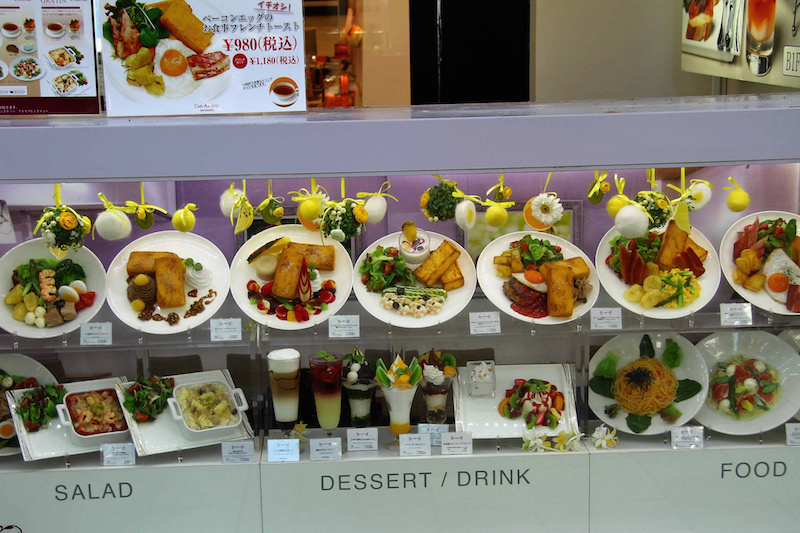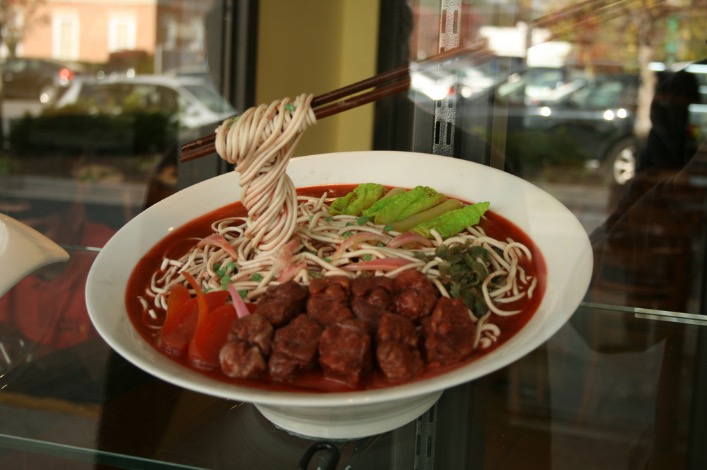 And get this: you can also take a class for around $20 to make your own food samples at the tempura and lettuce–making workshop, Ganso Shokuhin Sample-ya.
Check out this video filmed in Gujo town in the Gifu prefecture of Japan where the technology of making these ultra-realistic food samples for restaurants first began. Watch a craftman making my favourite, Tempura…
For more travel tips on Tokyo and Japan, see our travel guides. Shop them in the MNC Boutique, or get access to the full travel library as a Keyholder.