I found an online treasure chest of gas lantern slides today in Yale's digital rare book library today. There are thousands of hand-coloured slides of the Blackfoot community in northwestern Montana at the turn of the 19th century and reflect the photographer's particular interest in the unique decorative and artistic styles of the Native American home, the tipi.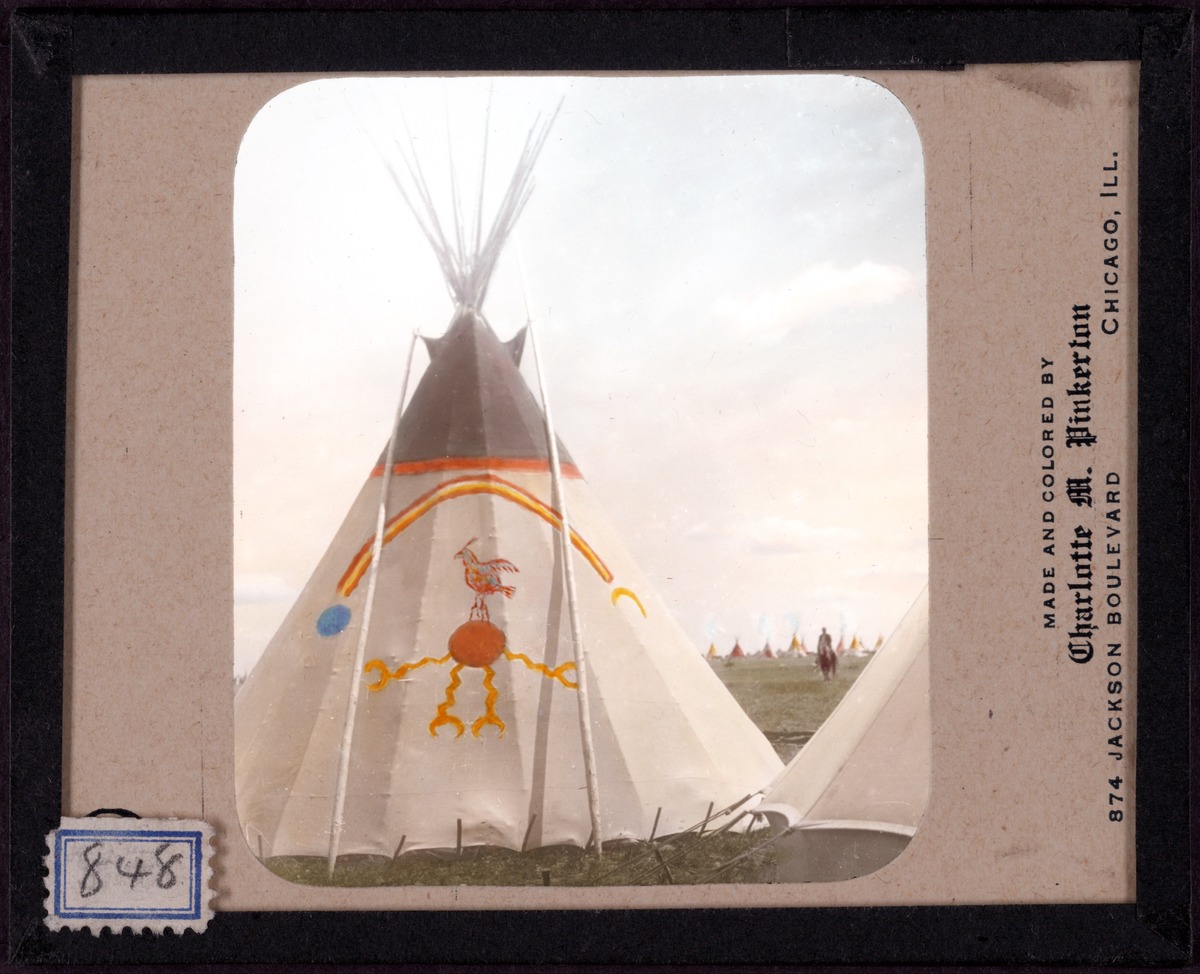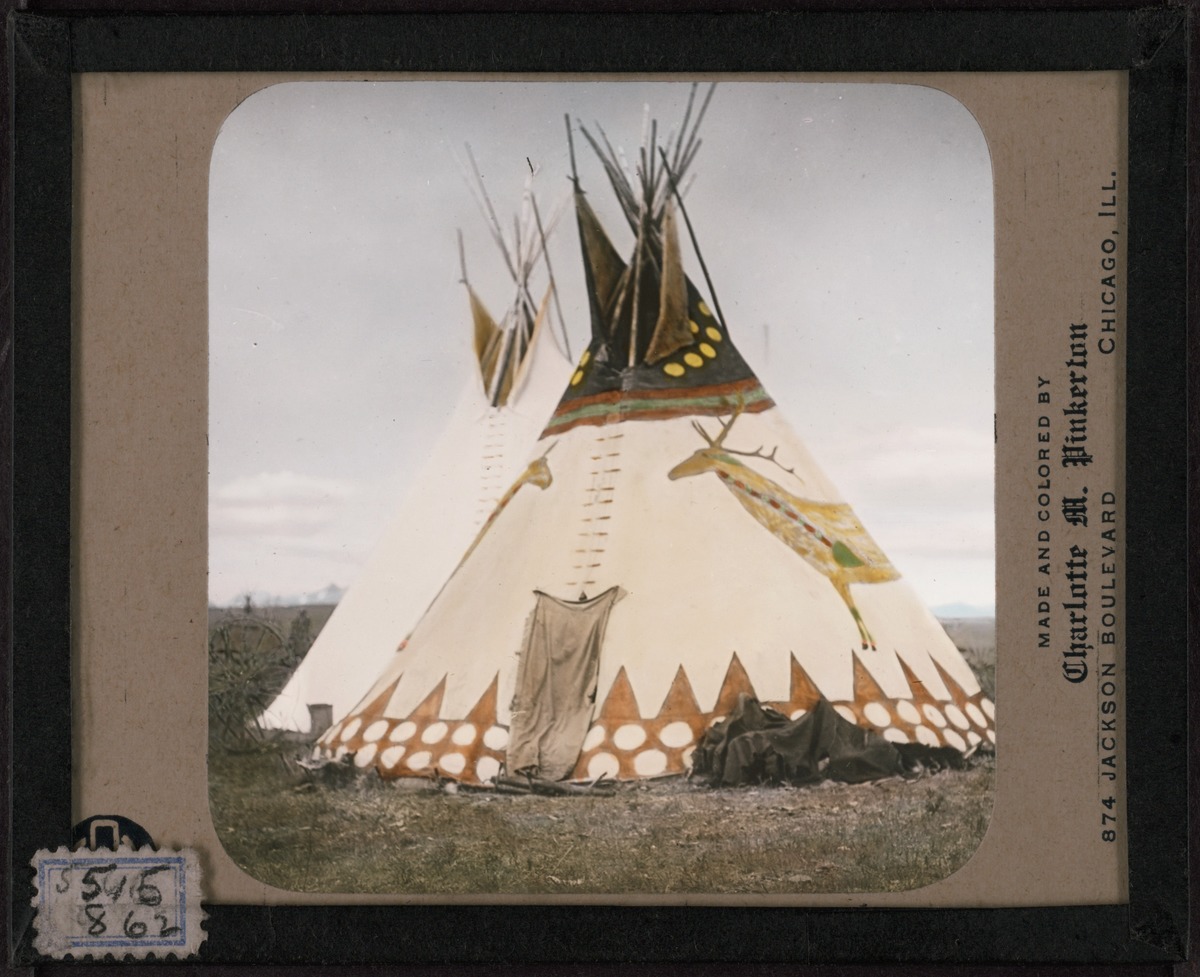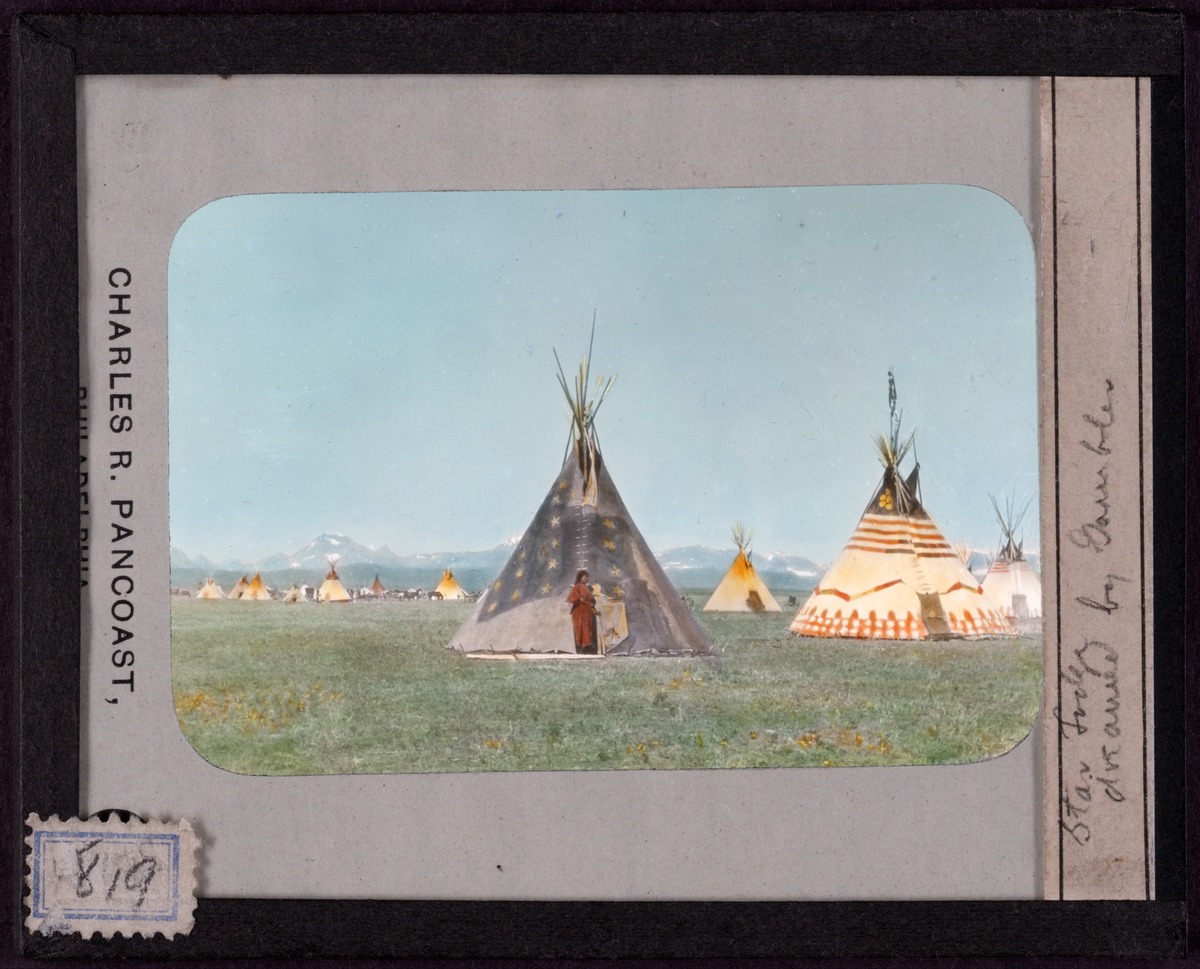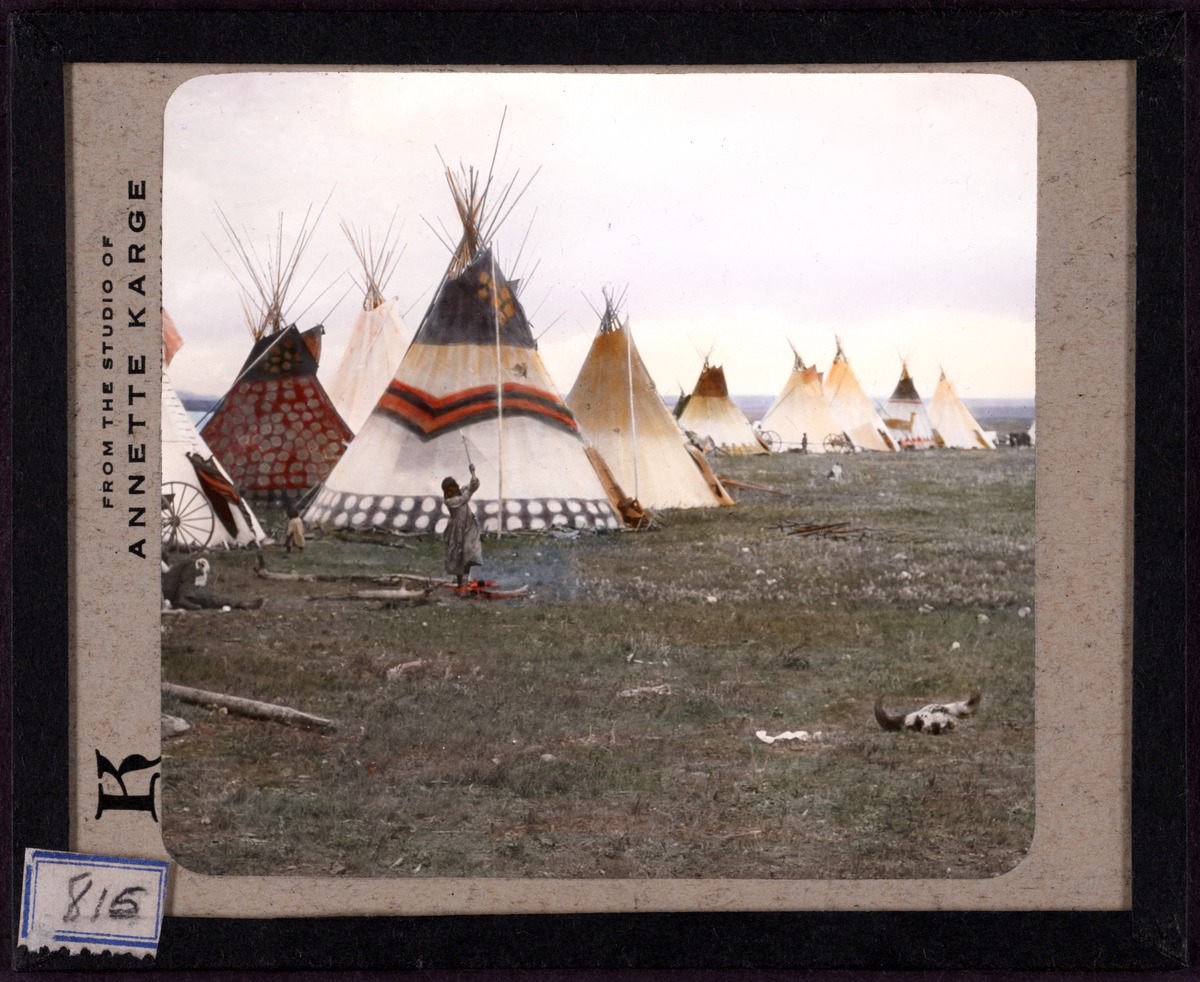 Walter McClinktock graduated from Yale in 1891 and set off west with his camera, commissioned by the government to investigate the national forests. During his travels, he befriended the expedition's scout, a native of the Blackfoot tribe, who introduced Walter to his community in northwestern Montana when they had completed their field work.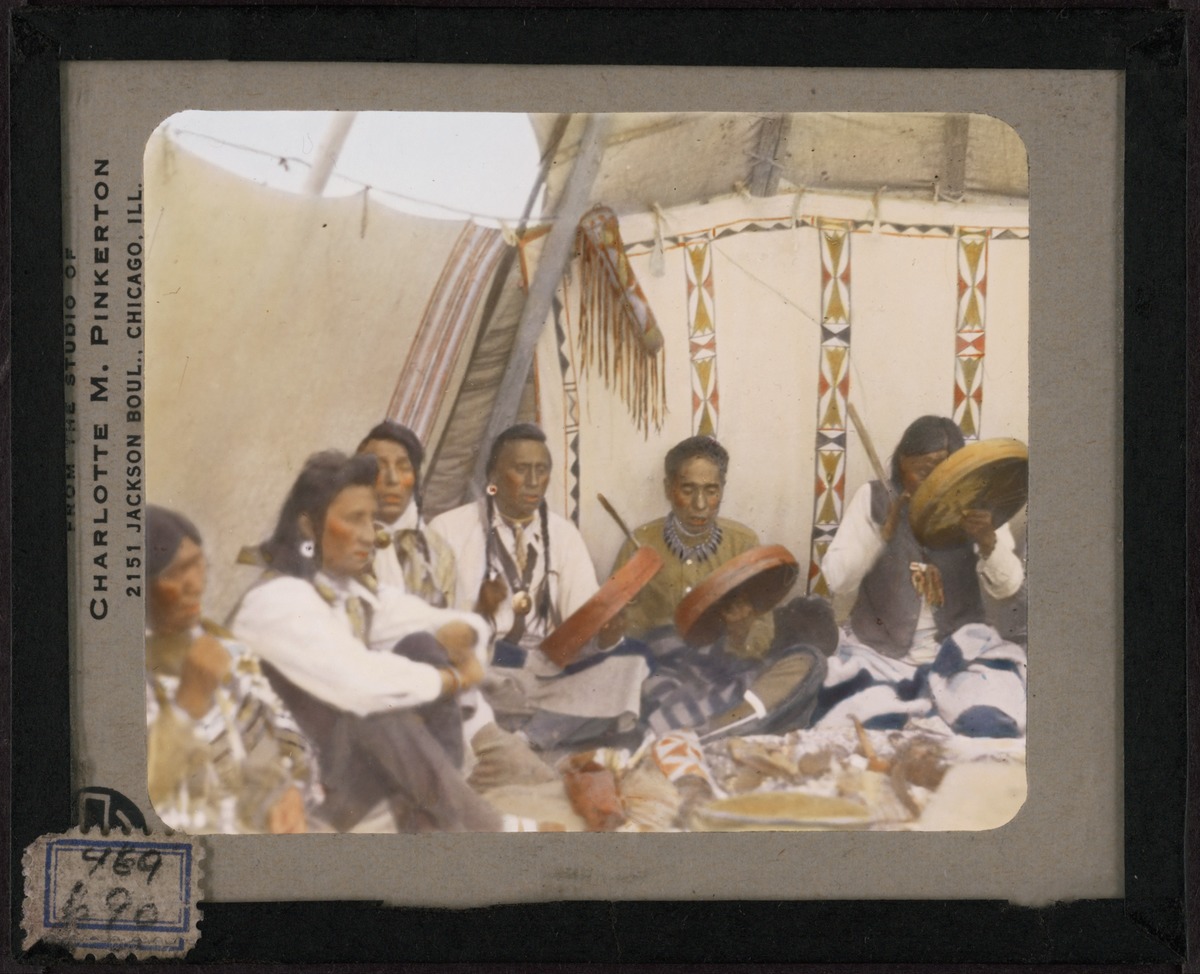 One of the Blackfoot elders by the name of Mad Wolf, took McClintock under his wing and over the next twenty years, the Yale graduate dedicated photographic his career to documenting the tribe, its homeland, culture, and daily life.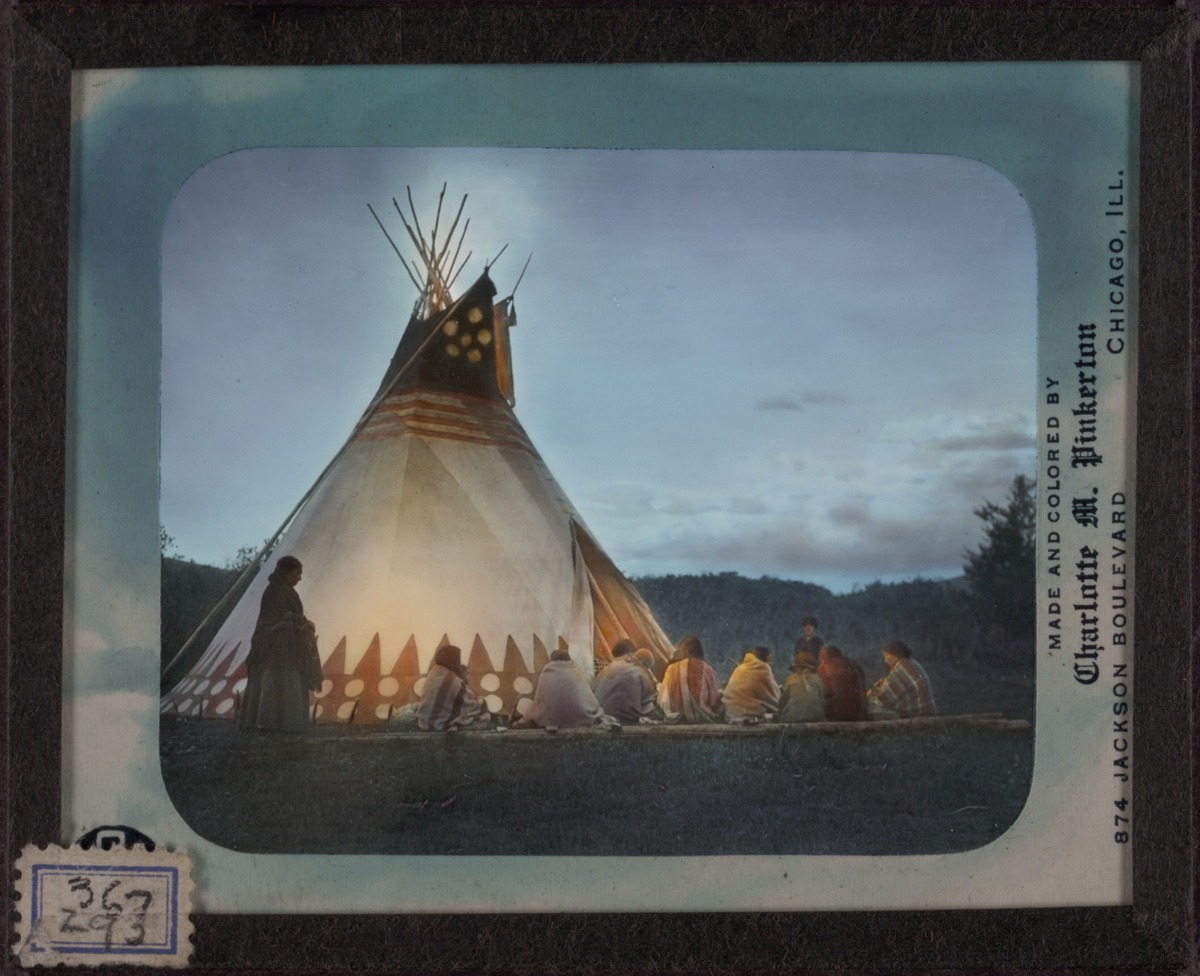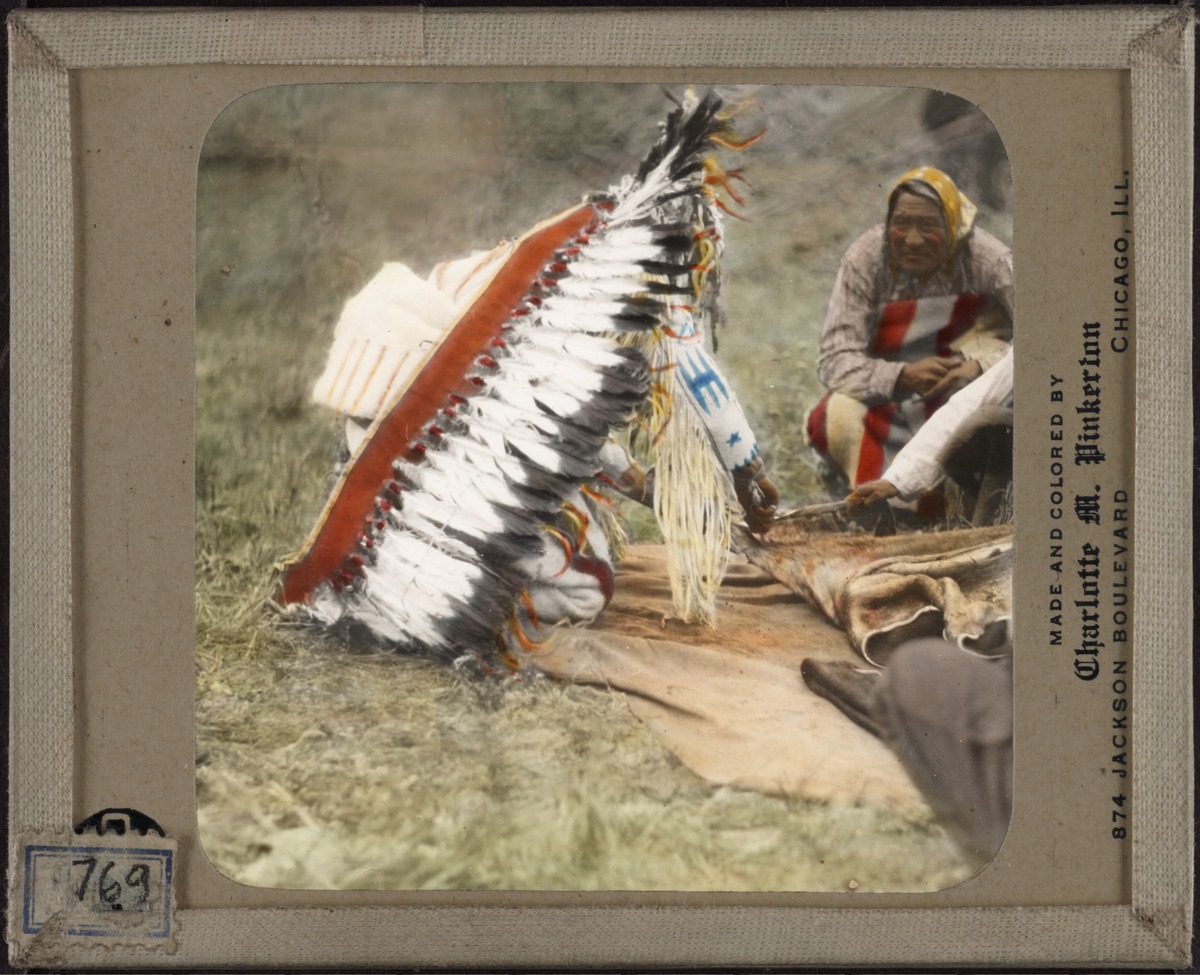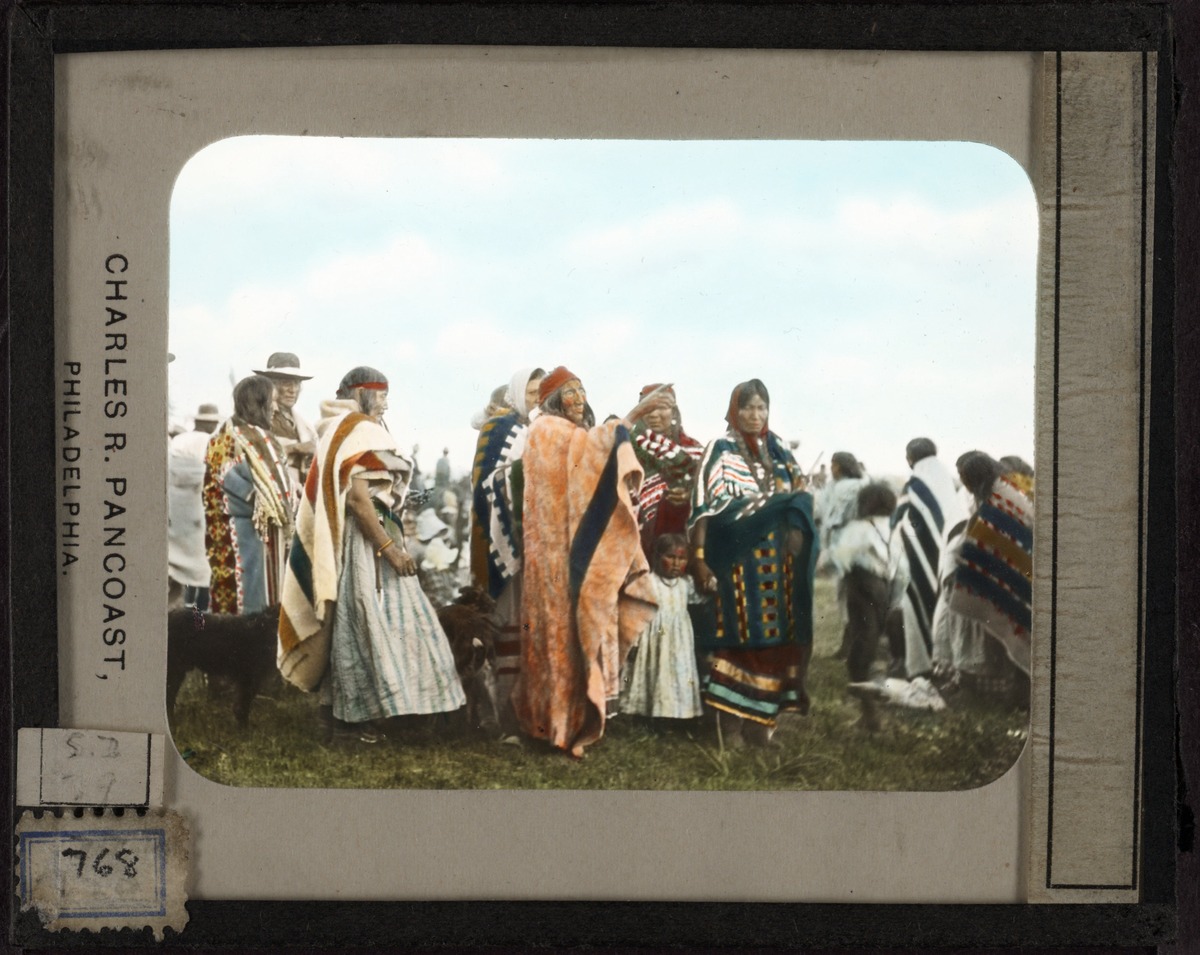 Walter took several thousands of photographs, recognising that he was recording a way of life that might soon disappear. He understood early on that change was already looming over the Native American communities– dramatic change that could obliterate their traditional culture.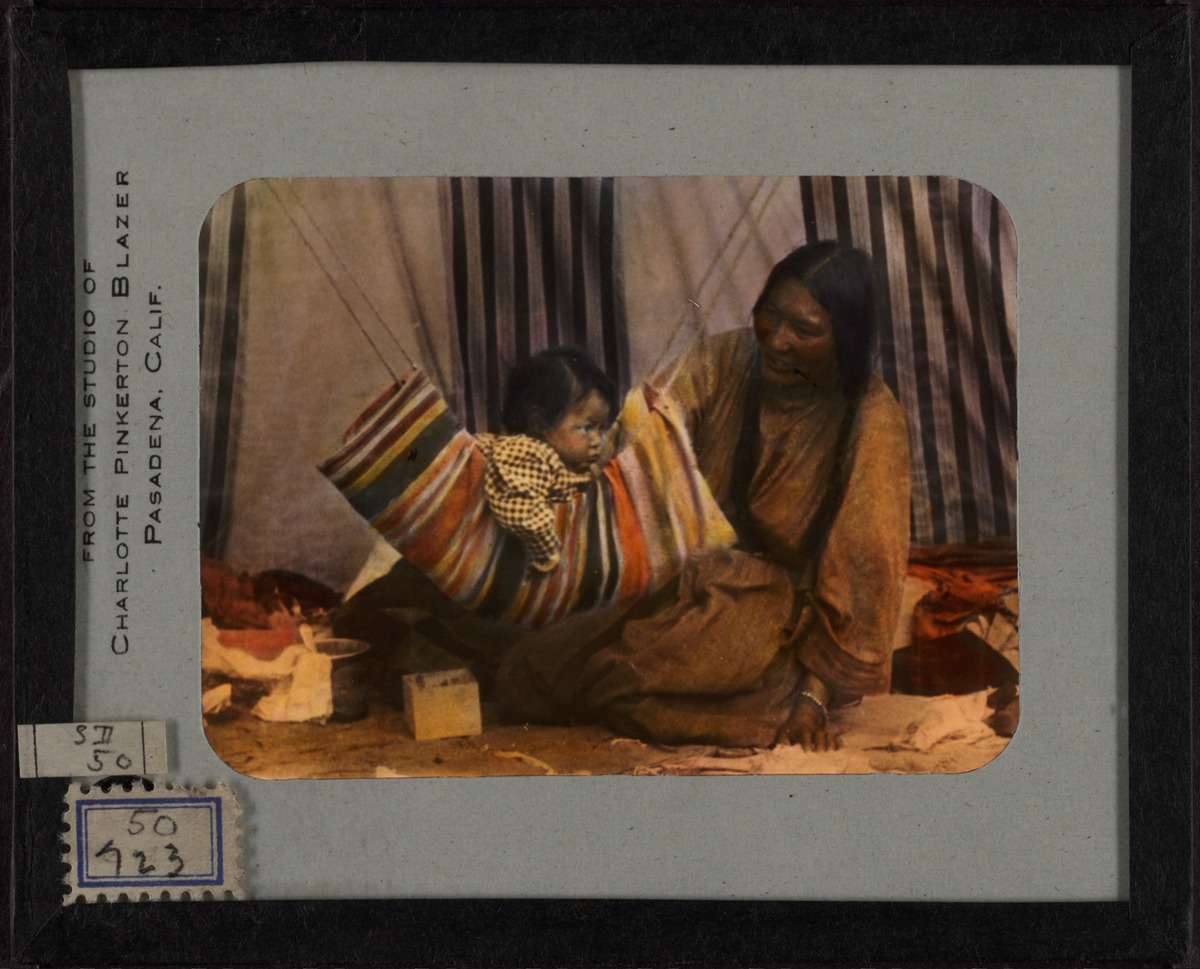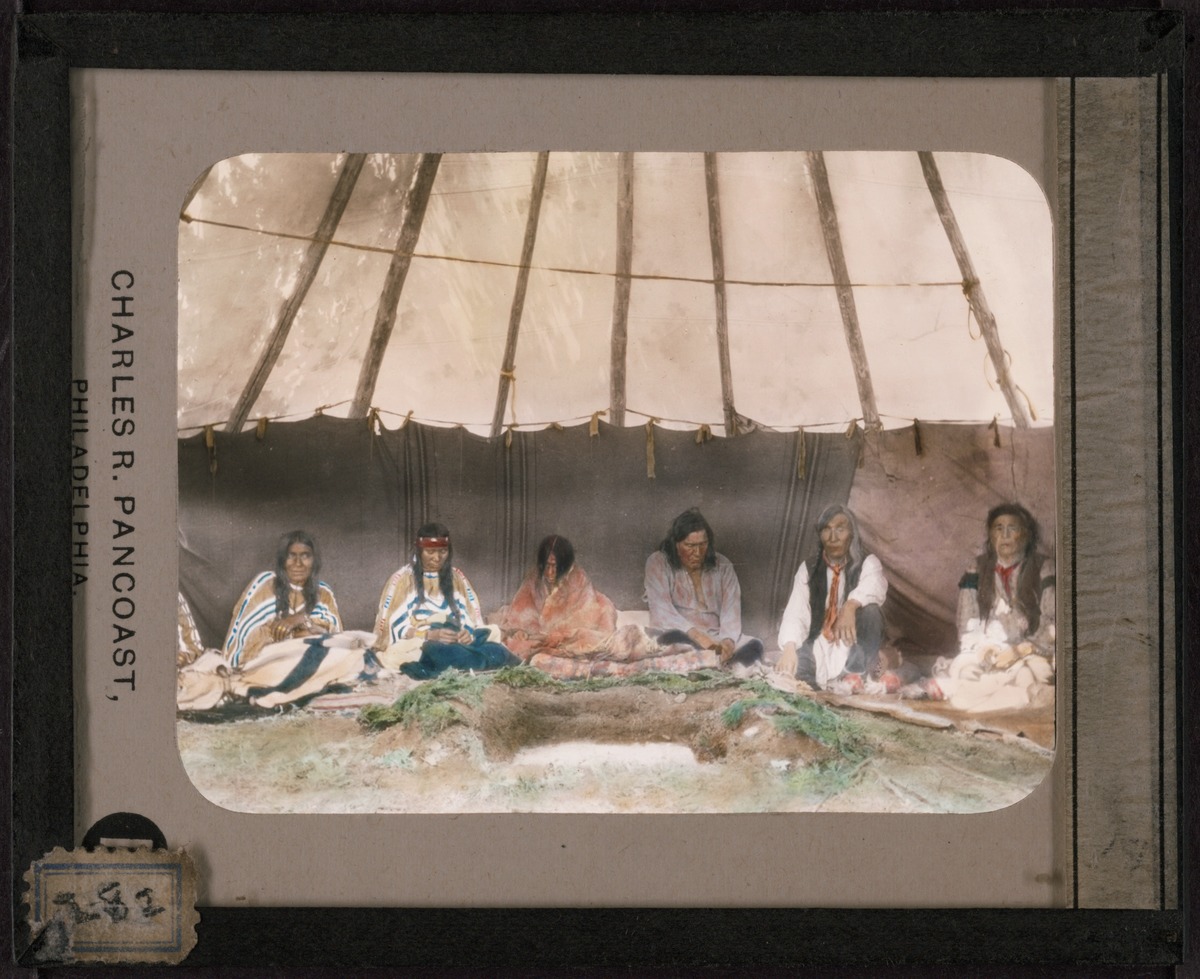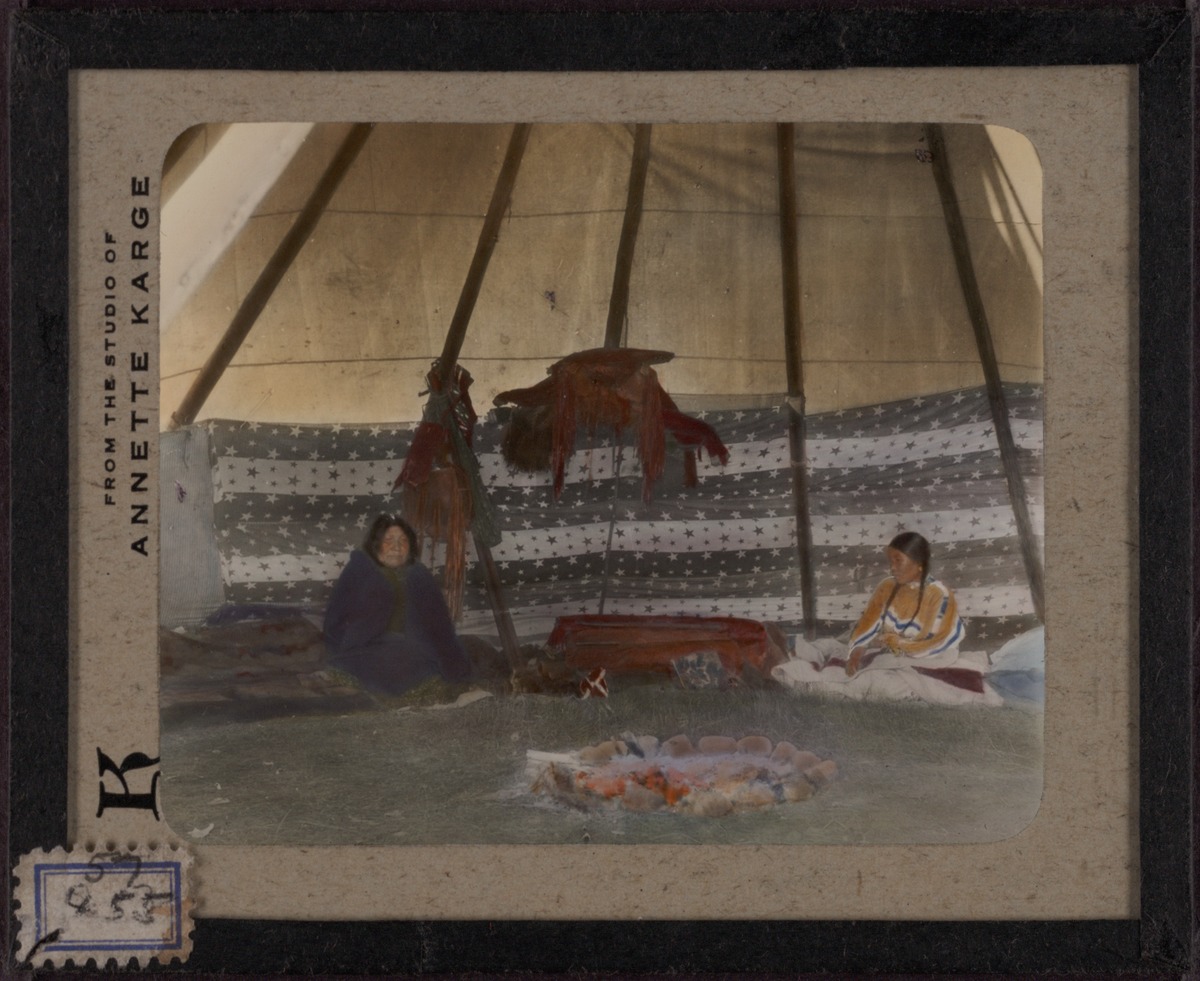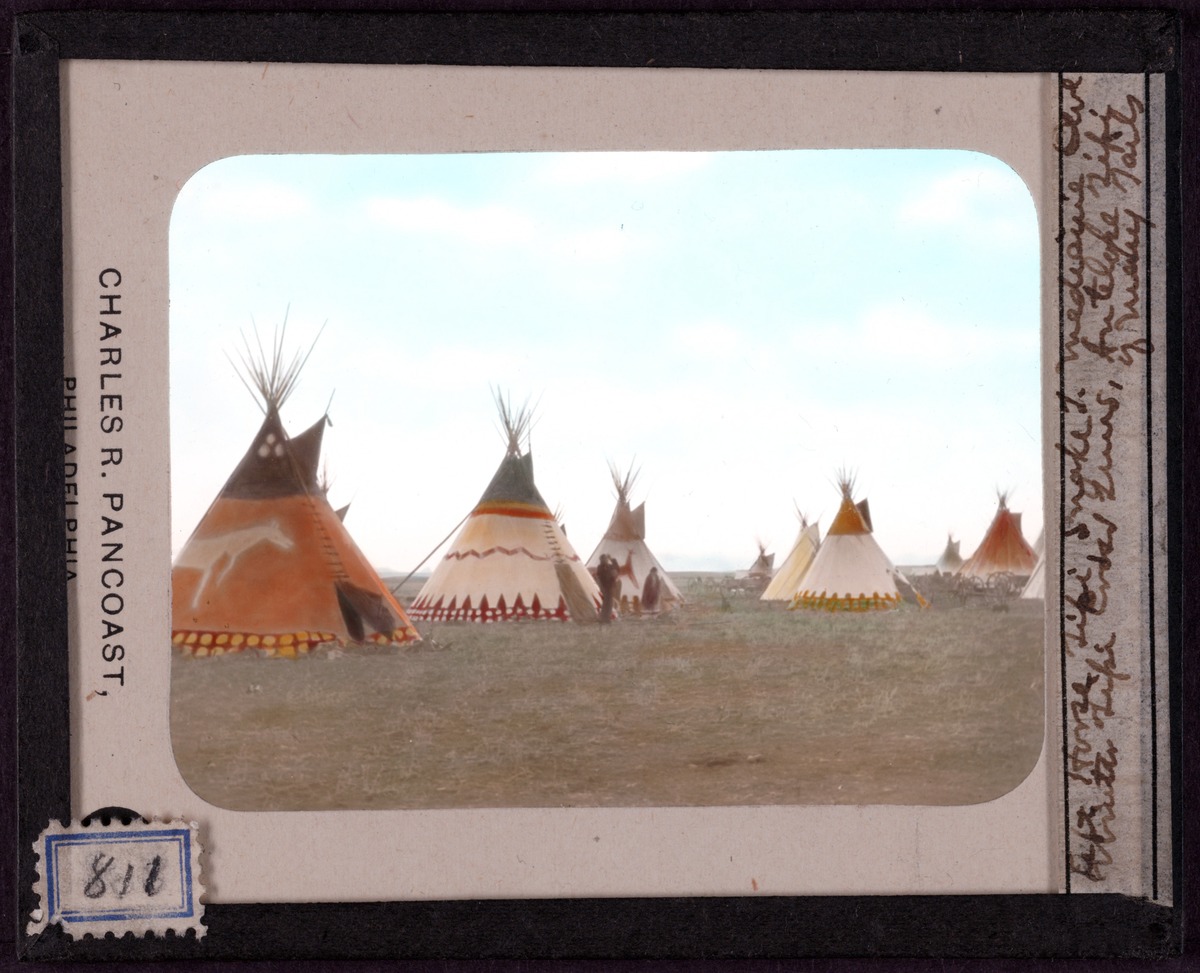 Today, tipi lodges are still used by some Native American communities, but rarely for anything other than ceremonial purposes. When McClintock lived with the Blackfoot, he lived inside one and was even given his own.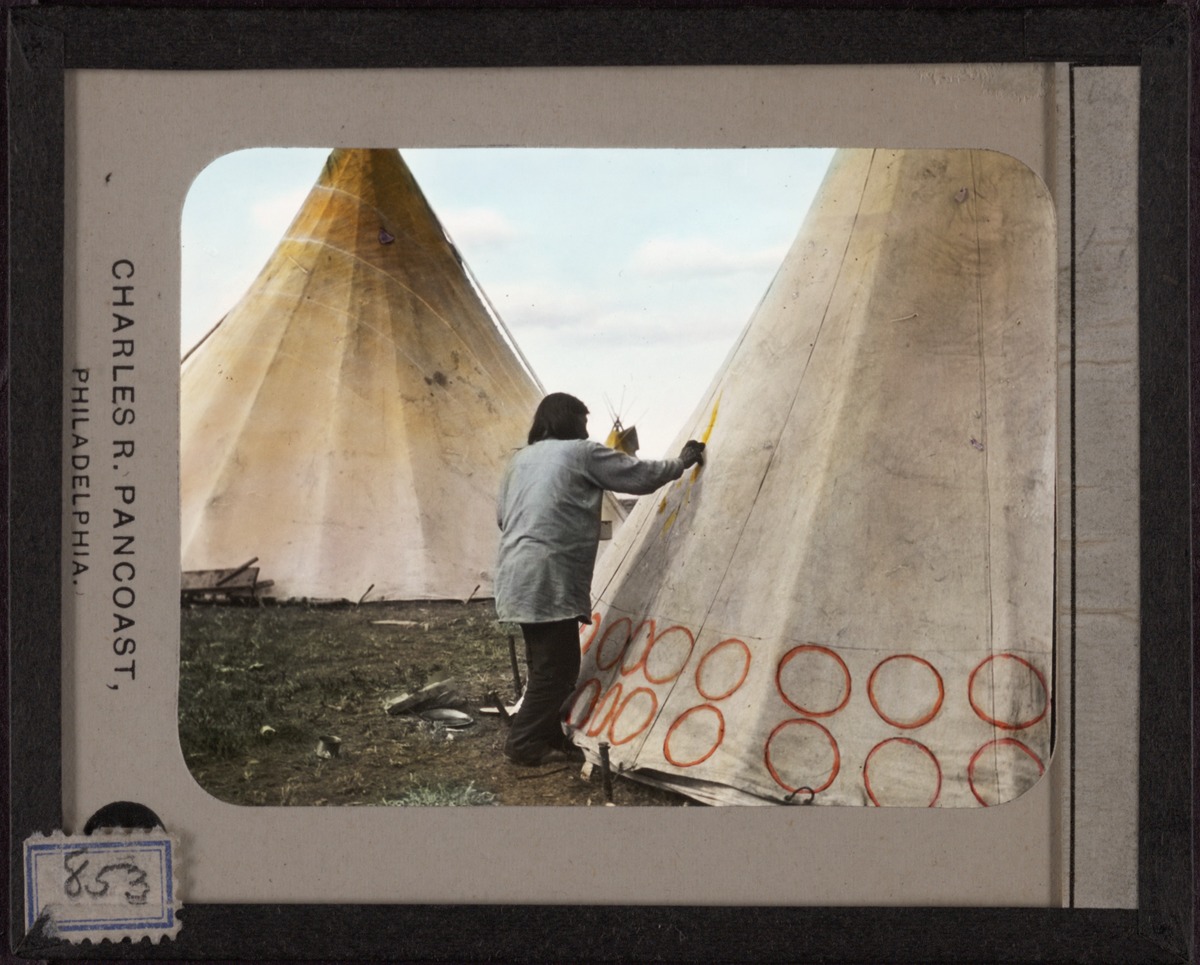 One of the slides actually shows his tipi being prepared for him, with the caption, "White Grass painting the Pine Tree design on McClintock's tipi".
This was the finished product ↓
These tipis traditionally made of animal skins upon wooden piles, distinguished from other conical tents by their smoke flaps at the top. At the centre of the community's home life, they were durable, providing warmth in winter, cool in the heat of summer and kept dry during heavy rains.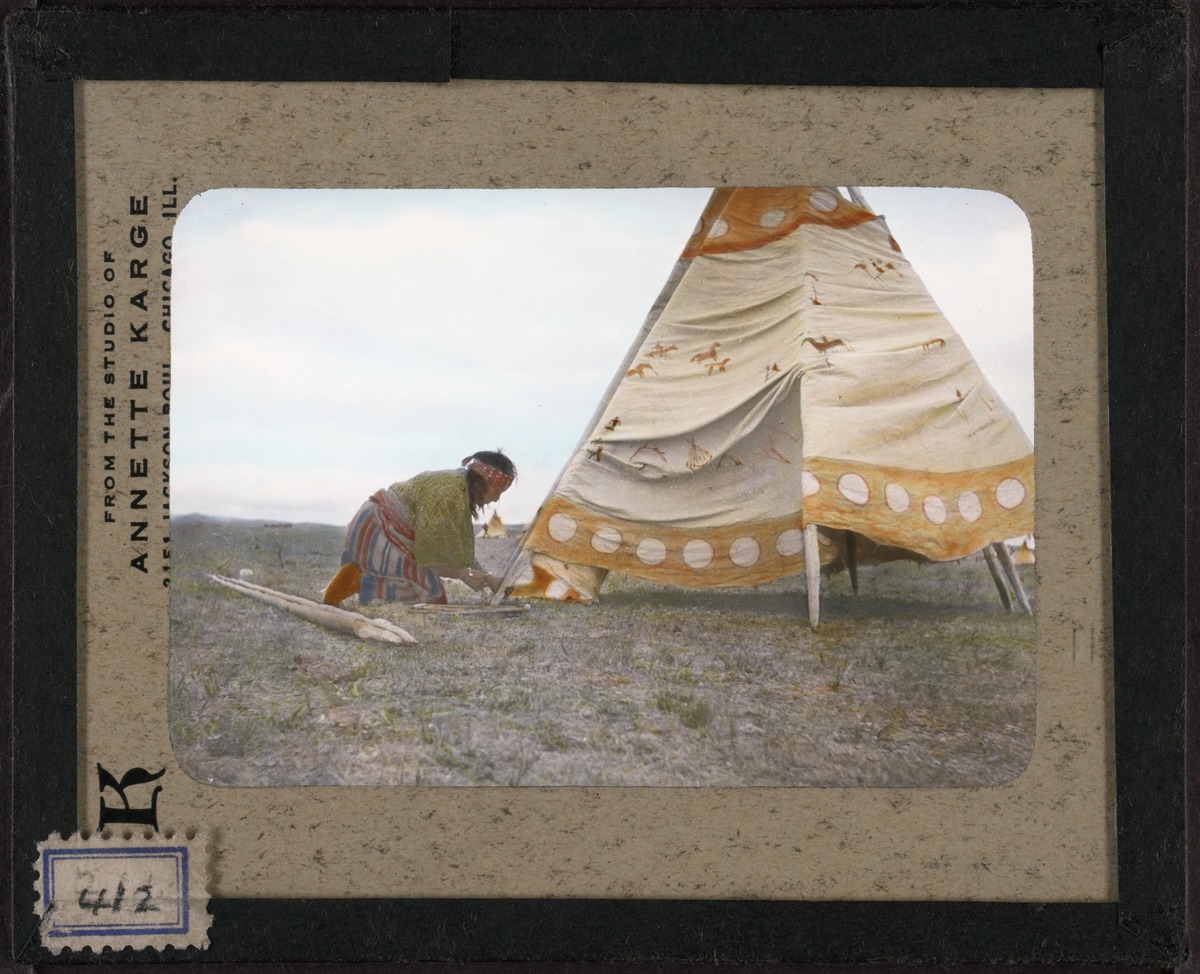 Like tents, they're also easily disassembled and packed away, which came in handy particularly for the Plain tribes with their at-times nomadic lifestyle.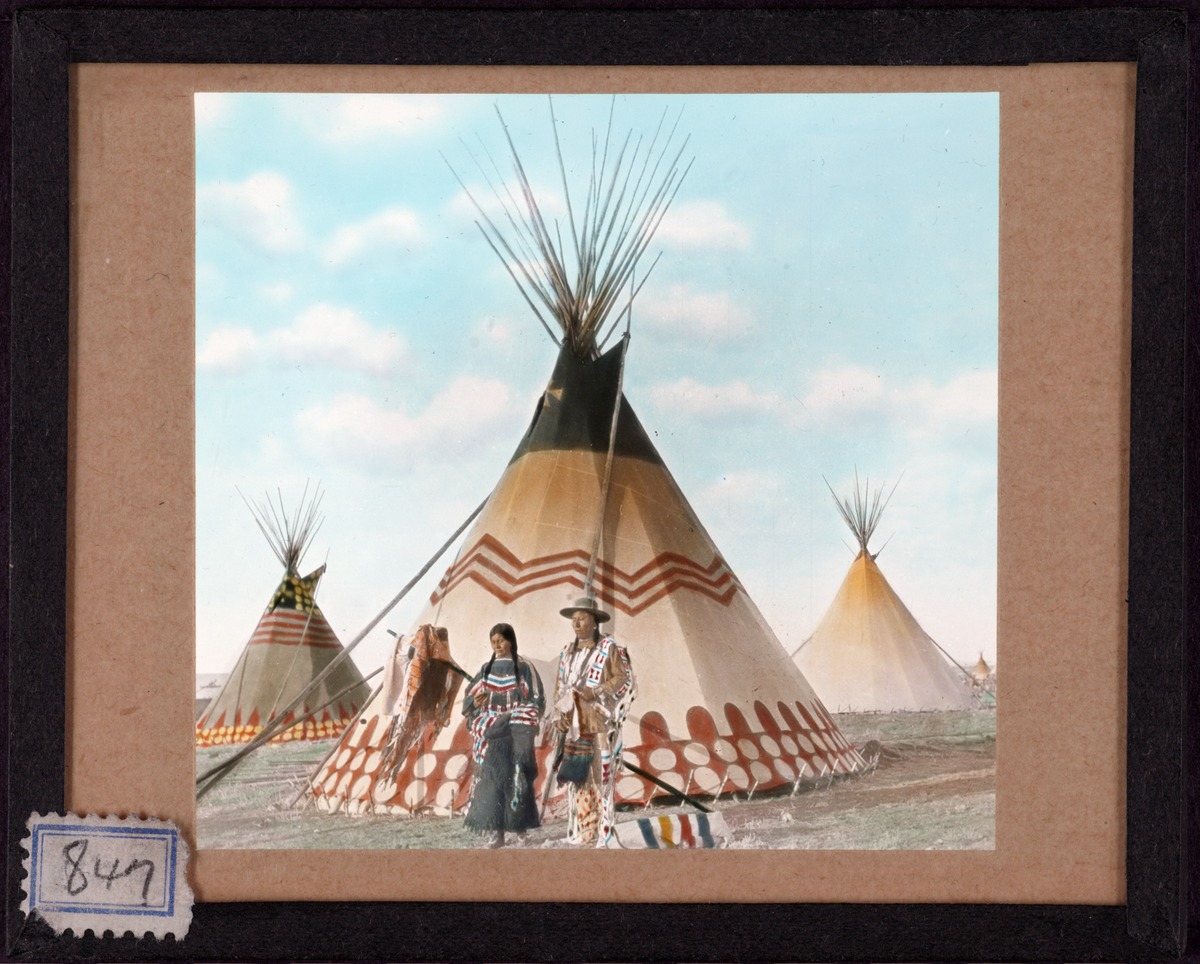 Contrary to what McClintock's photographs show, most tipis in a village were usually left plain. The decision to paint a tipi didn't come as easily as we might make the decision to repaint the kitchen a nice shade of blue…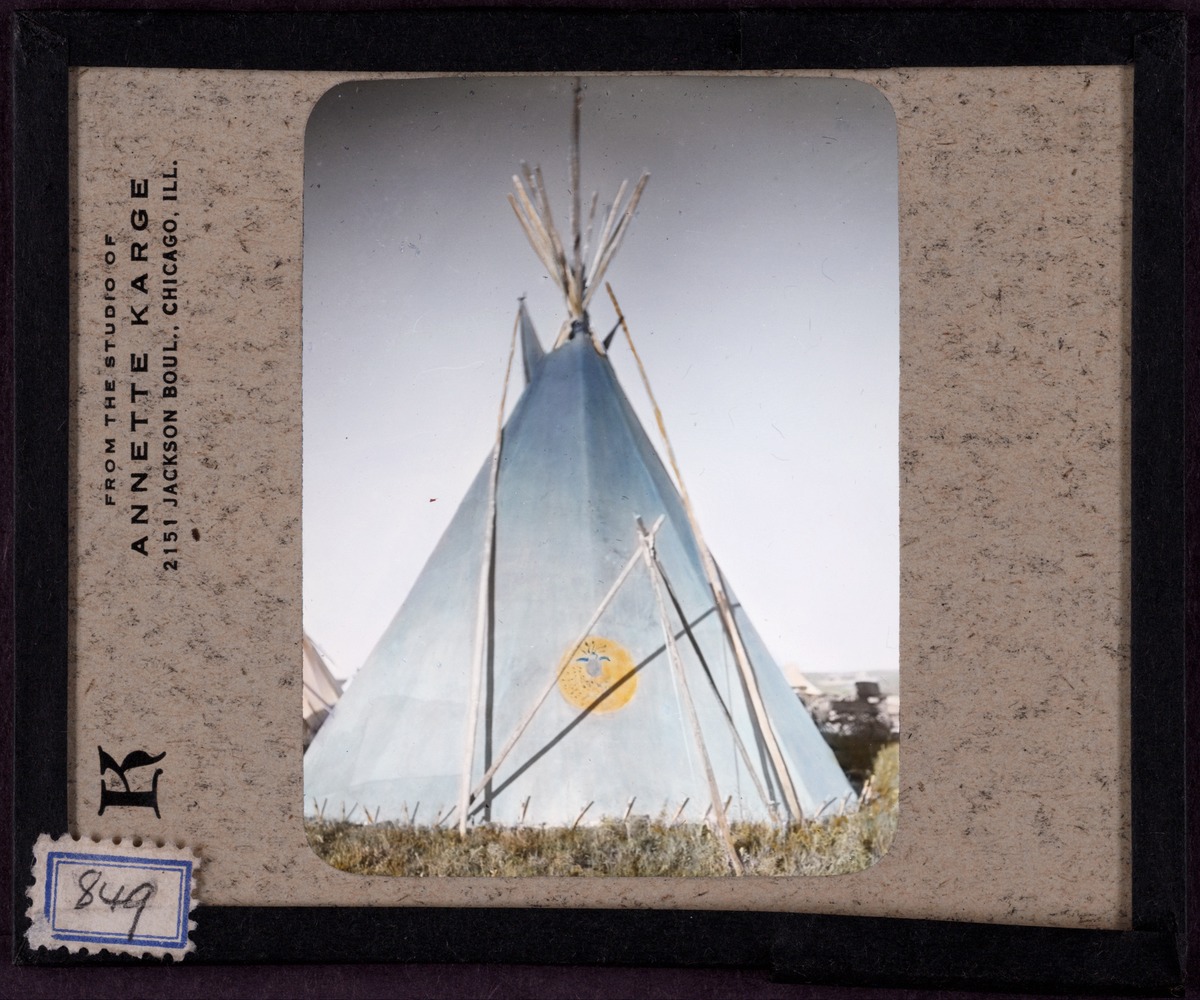 Tipi design often depicted note-worthy historical battles and often featured geometric portrayals of celestial bodies and animal designs. Sometimes tipis have been painted to depict personal experiences, such as war, hunting, a dream or vision. When depicting visions, "ceremonies and prayers were first offered, and then the dreamer recounted his dream to the priests and wise men of the community. Those known to be skilled painters were consulted, and the new design was made to fit anonymously within the traditional framework of the tribe's painted tipis."
Families however often had a bison skin cover which was painted with images and symbols unique to the tipi owners.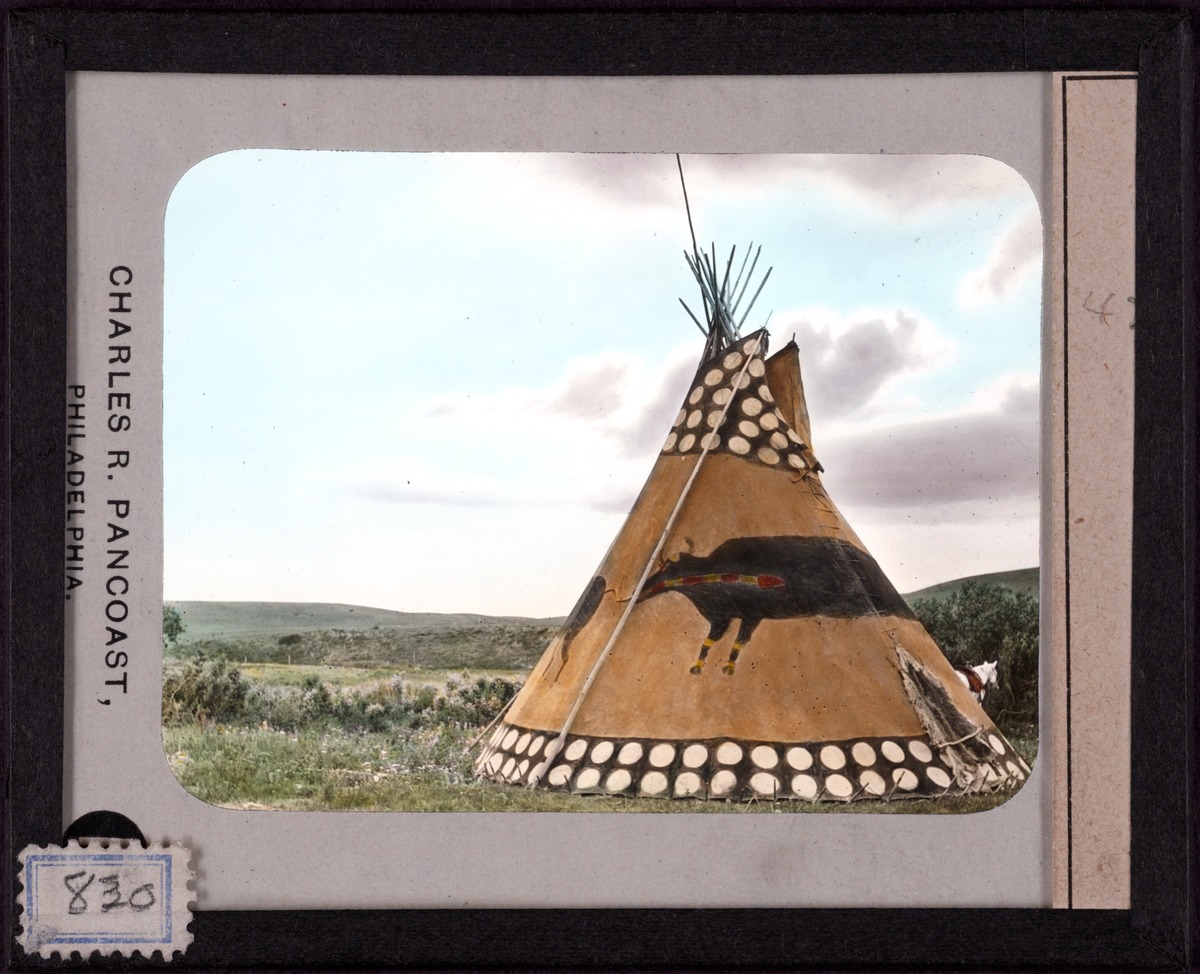 I'll leave you now to roam through the Blackfoot village, meeting some locals and admiring their homes…