I can imagine the Moulin Rouge had some pretty exotic acts in its heyday, but entertaining an audience with rhythmic flatulence? Surely our ancestors had a little more class! Meet Joseph Pujol, professional fartist and one of the most popular and highly paid stage performers in Europe prior to World War I.
Posters all over Paris billed him, Le Petomane ("the gas maniac") and he was even known internationally as "the fartiste". From working as a baker boy in Marseilles to the headline act at the Moulin Rouge in Paris, Joseph hit the big time with such flatulent routines as blowing out candles, playing the French national anthem with a flute and a farting rendition of the 1906 San Francisco earthquake which lasted more than five minutes– usually reserved for the grand finale.
During the Universal Exhibition of Paris in 1900, the Edison company produced a silent film of Pujol's act. While there are no known sound recordings of Le Petomane's performances, he had several copycats in his day, one of which did make this very rare recording of a similar performance. The video below is a result of Edison's silent film and a copycat performance. Enjoy!
Appearing on stage in a full tuxedo and cape and white gloves, Joseph would also smoke cigarettes out his rear end and make thunder clap noises to the sound of cannon fire. The audience loved it, often singing along to the songs played in his farting flute routines. He was the star attraction of the Moulin Rouge and even performed for royalty making 20,000 francs a week, out-earning every other stage performer in Europe at the time except Houdini.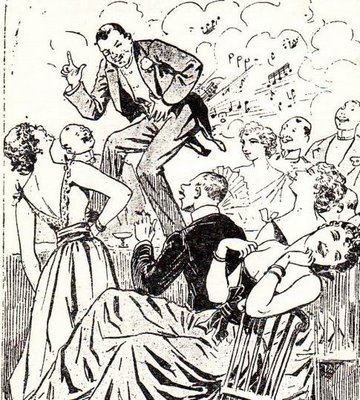 Of course, this was all during the height of the Belle Epoque, a period supposedly characterised by technological, scientific and cultural innovations. Throughout his career, Pujol proudly maintained that his farts were odourless thanks to a carefully controlled food regimen and daily colonic irrigations.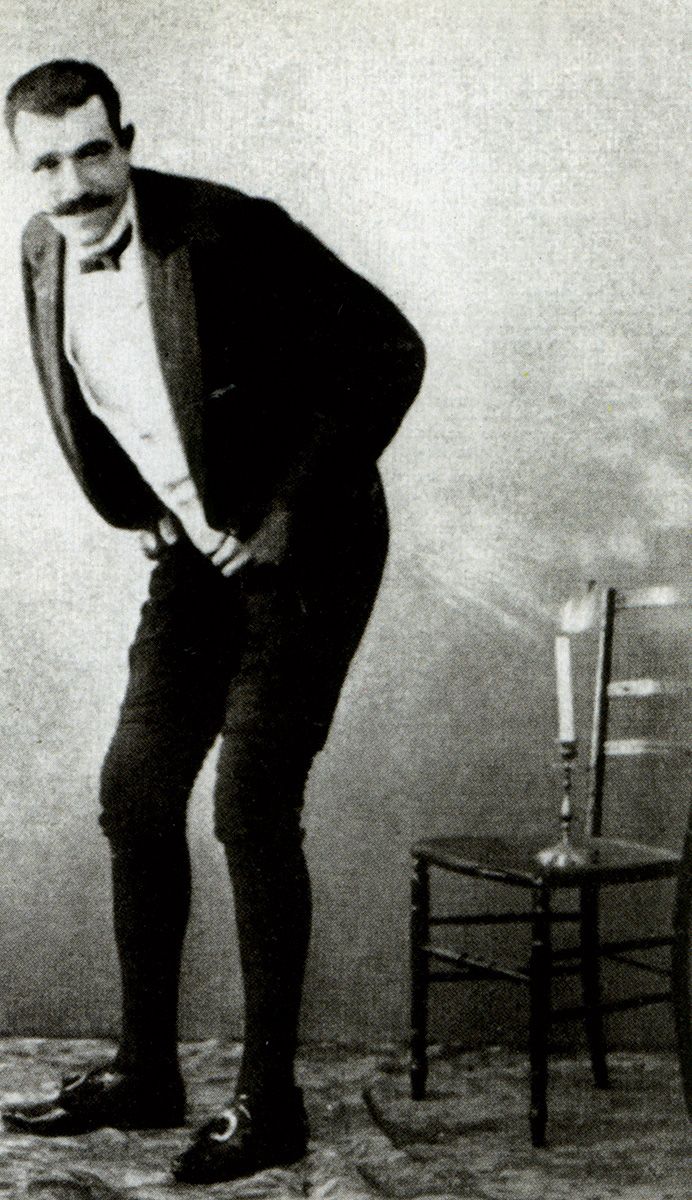 When the Moulin Rouge tried to re-negotiate his contract for a better price, he left the iconic music hall and opened his very own theatre where he continued to perform to a full house until the start of WWI when everyone's appetite for toilet humour presumably began to wane. The famous fartist hung up his cape and supposedly never broke wing again in public.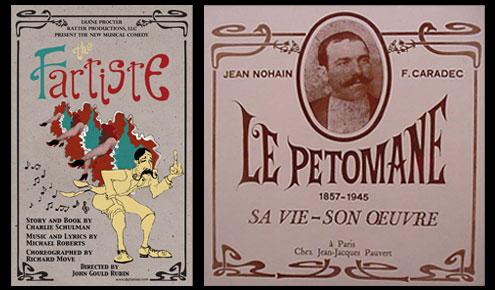 Professional flatulence has never quite come back into style, but in the 1990s actor Johnny Depp was talking to the press about portraying Le Petomane on screen. "[Le Petomane] was a true artist. That's a role I'd play in a minute," said Depp. The film has yet to be made.