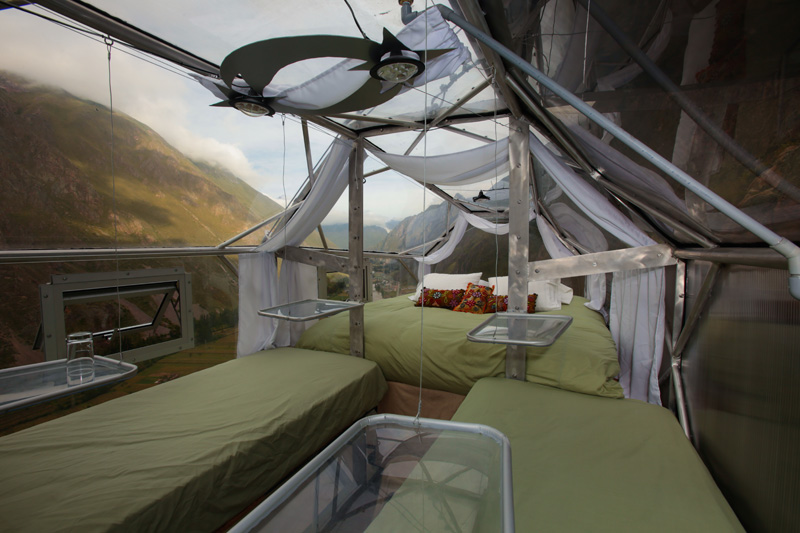 Just in case you never get around to doing this– that is, climb 1,000 feet up a Peruvian mountain on a zipline to reach your bedroom for the night– here's what it looks like to check into the world's most daredevil hotel…
Ever wondered what it would be like to sleep in an eagles nest?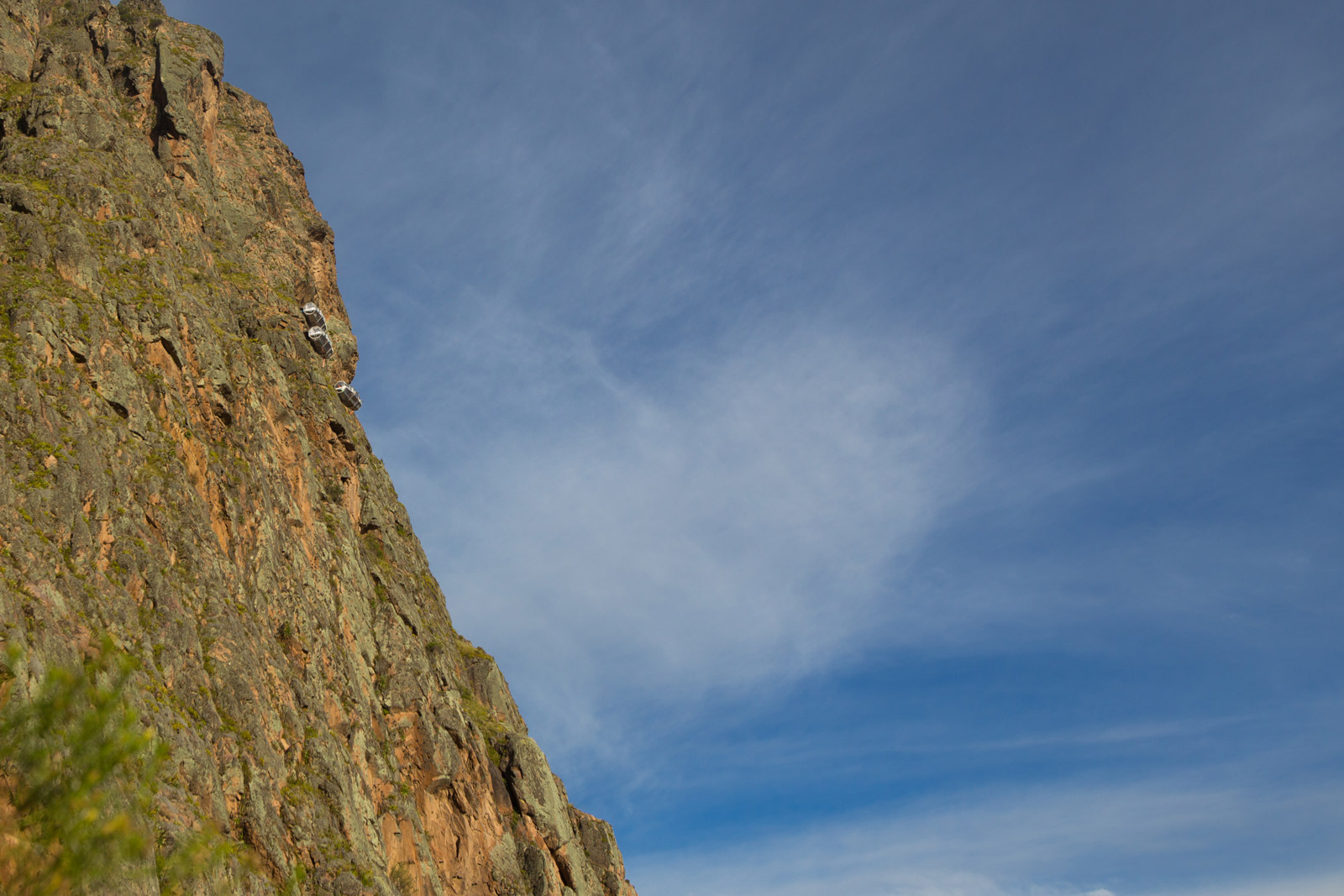 When you reserve a room at the Skylodge Adventure Suites, launched by a group of young entrepreneurs in the Sacred Valley of Cuzco, Peru, it's probably best to travel light since there are no elevators or bell boys to take your to your bedroom capsule, 1,000 feet above the valley floor.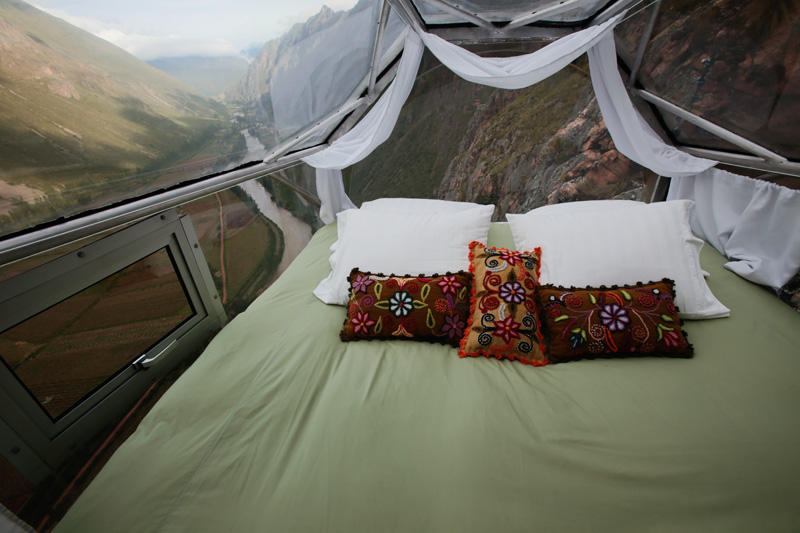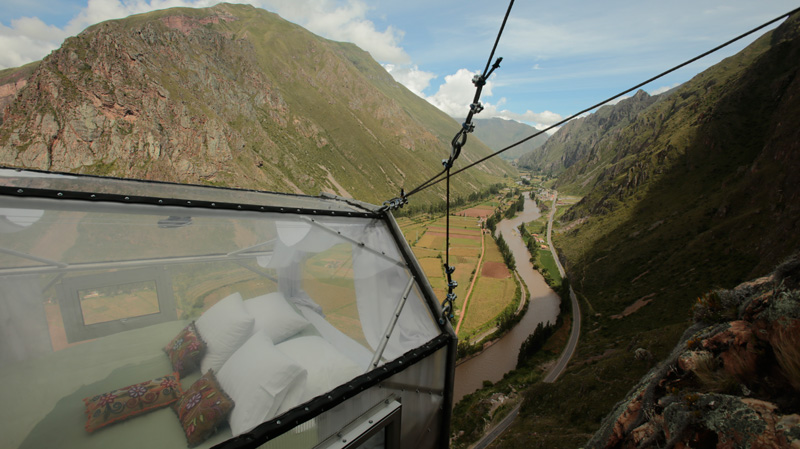 This hanging hotel has vacancy for a total of 8 people inside three separate capsule suites, all hand-crafted out of the same aluminium used on planes and tough, weather-proof materials. Each luxuriously decorated and cliff-hanging suite has four beds, dining area, breakfast terrace and ensuite bathroom.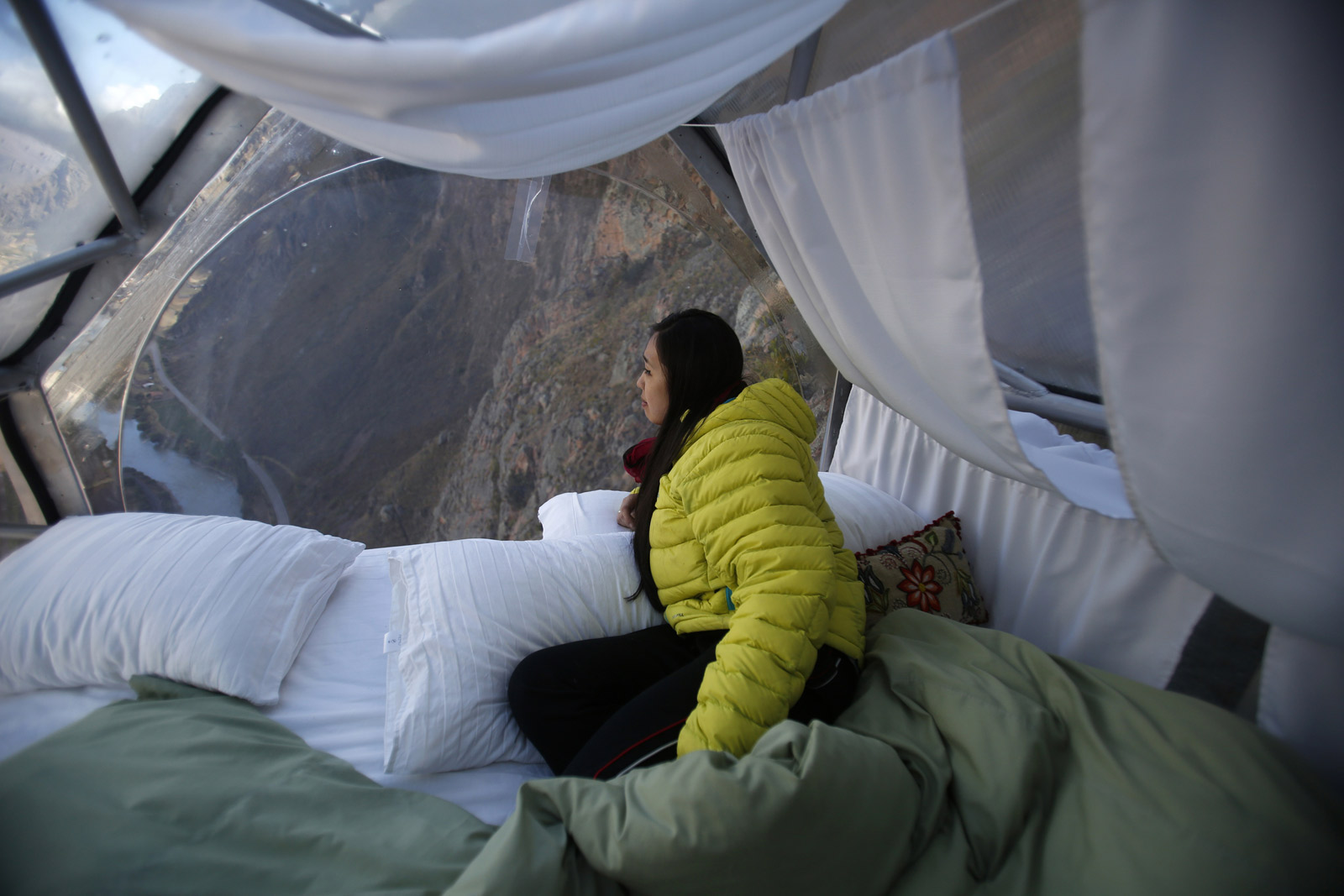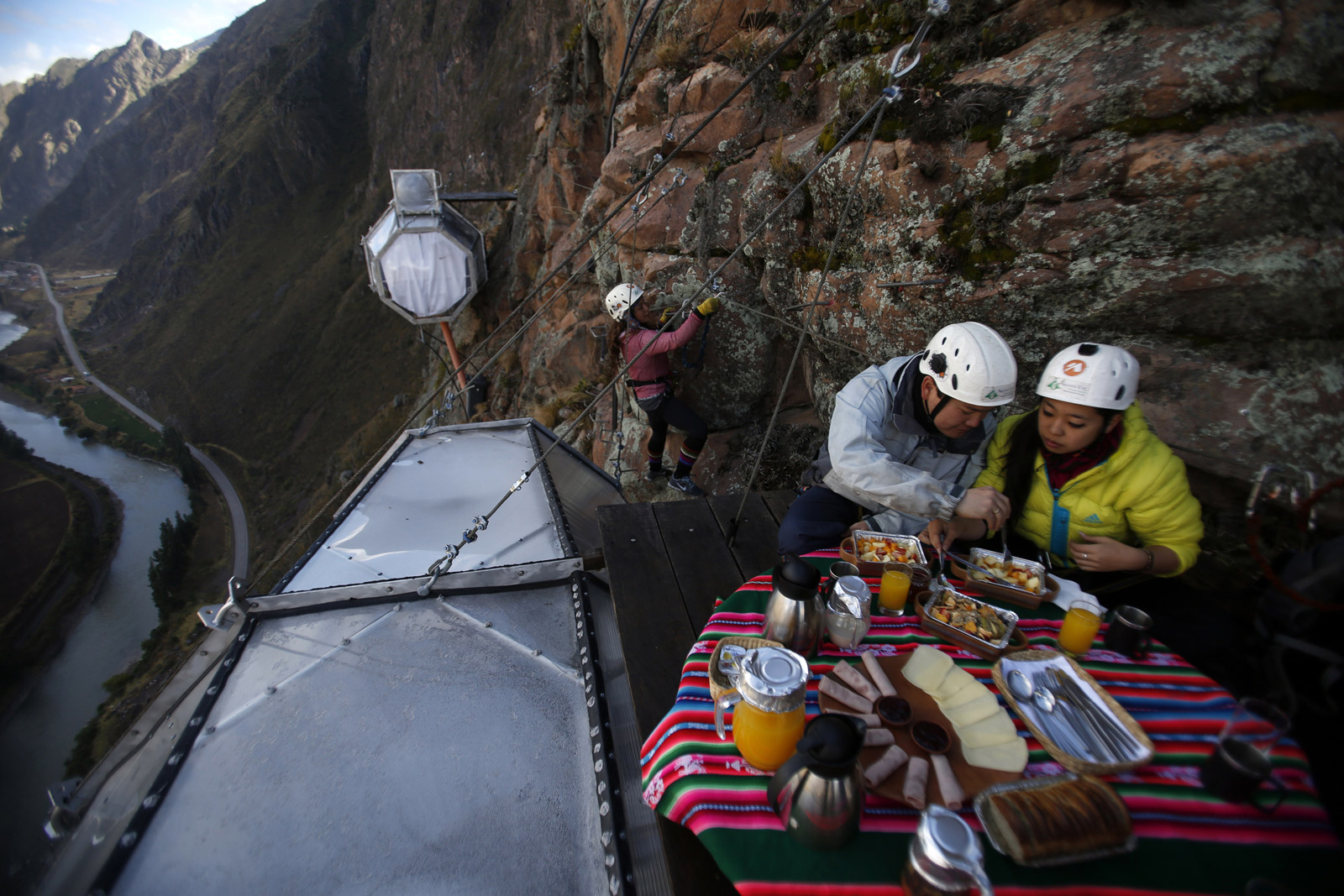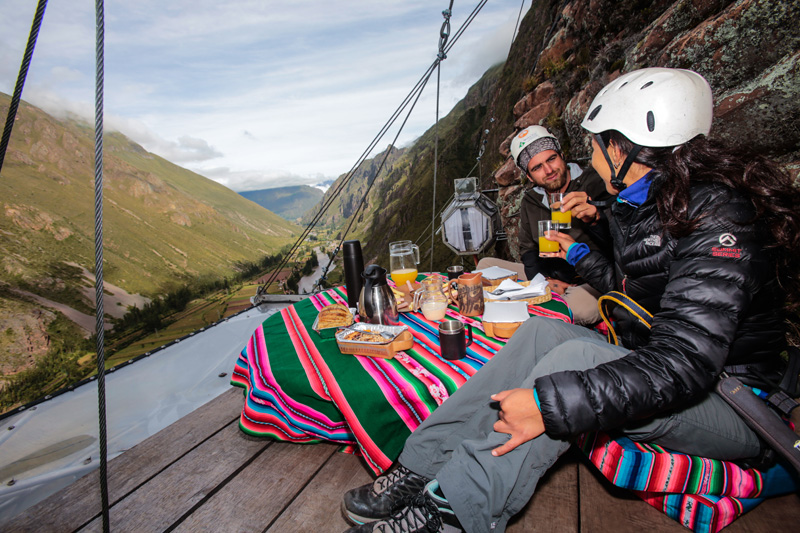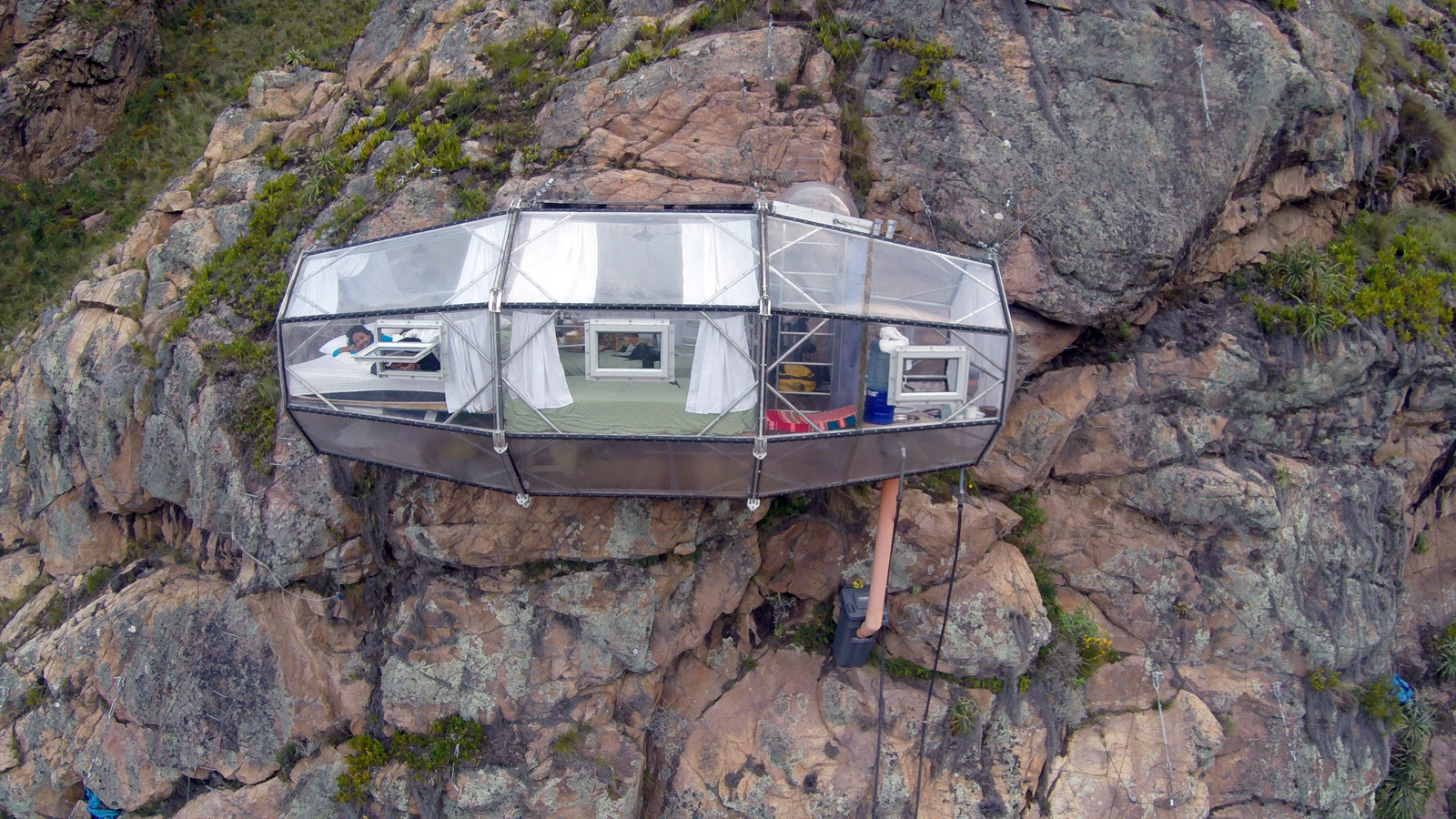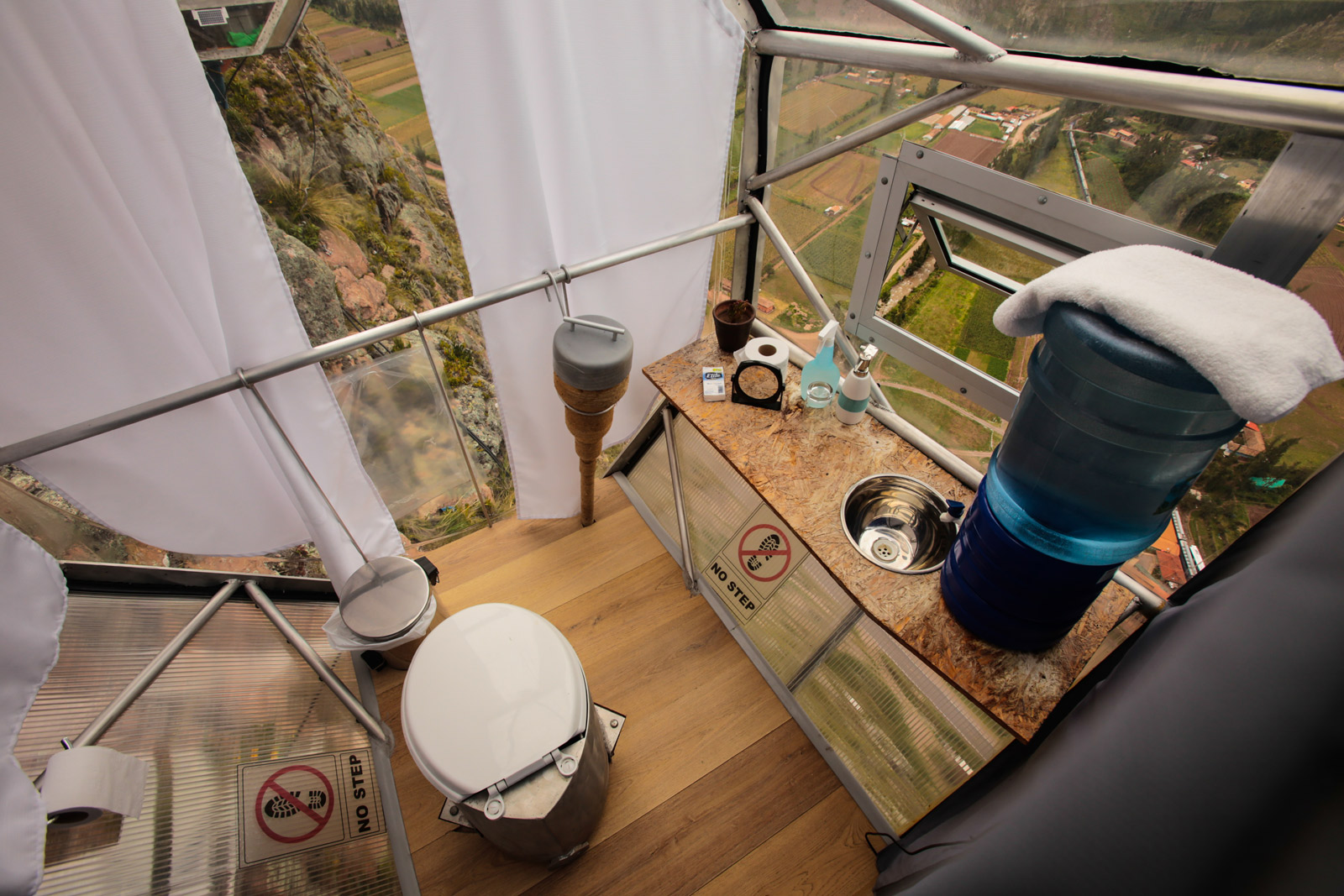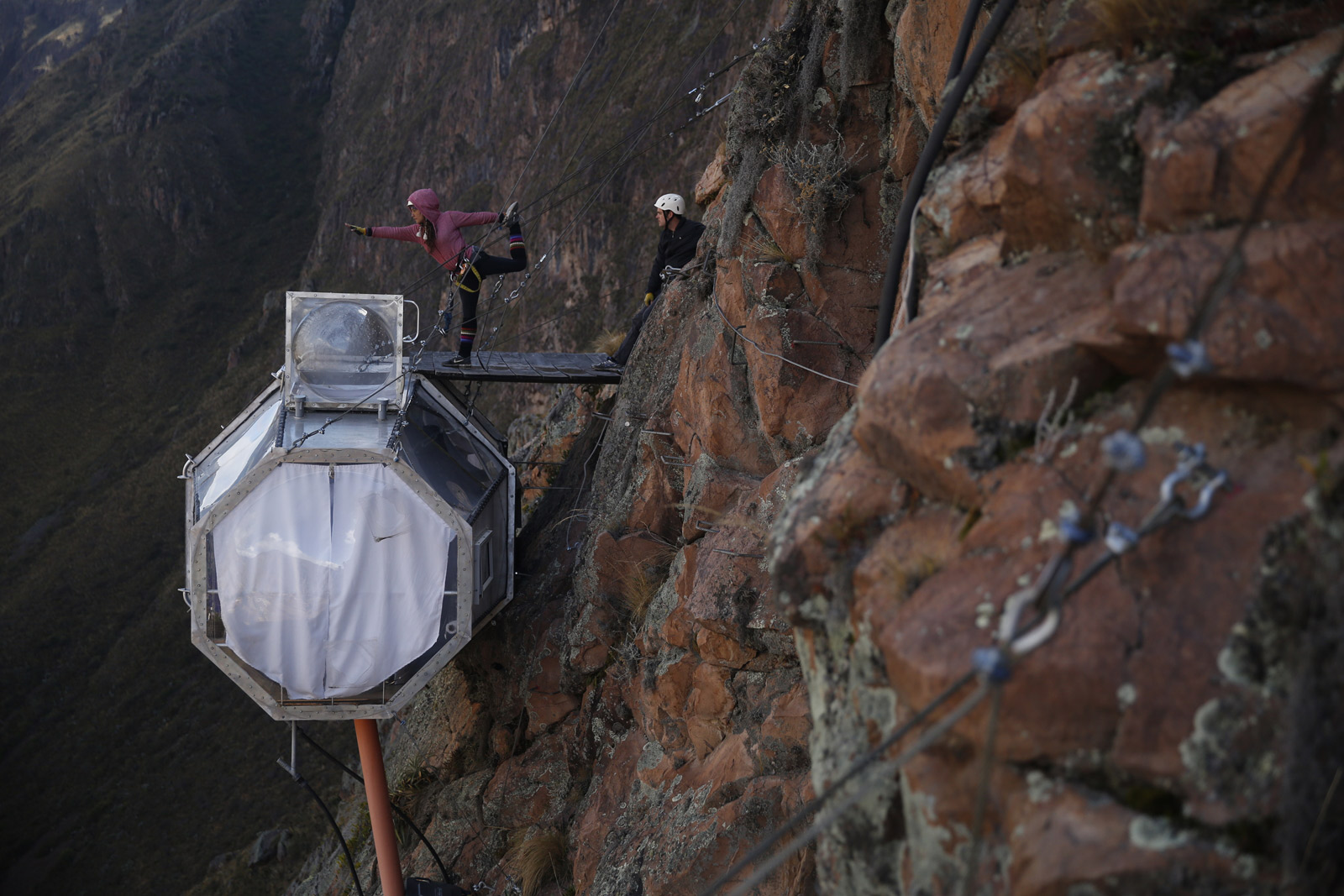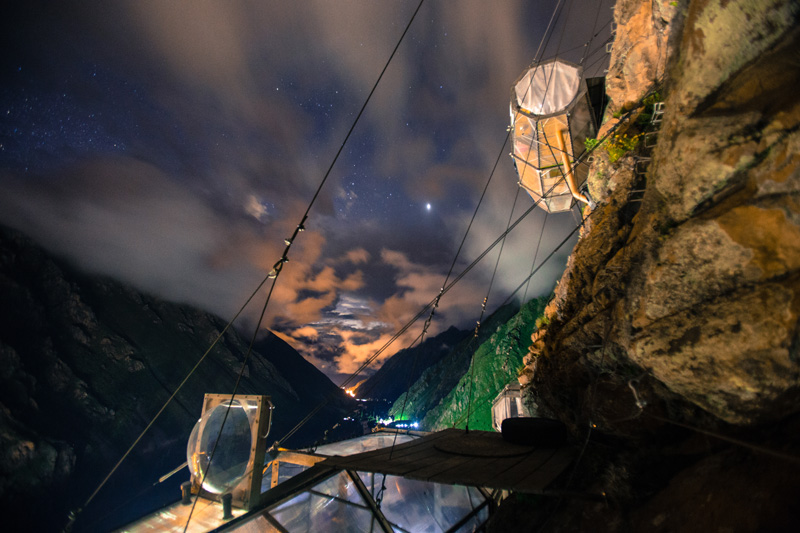 The company offers booking of their suites via Airbnb, which surprisingly classifies the stay as "kid/ family friendly". Rooms go for $340 a night.
Would you ever get around to ticking this one off the bucket list?