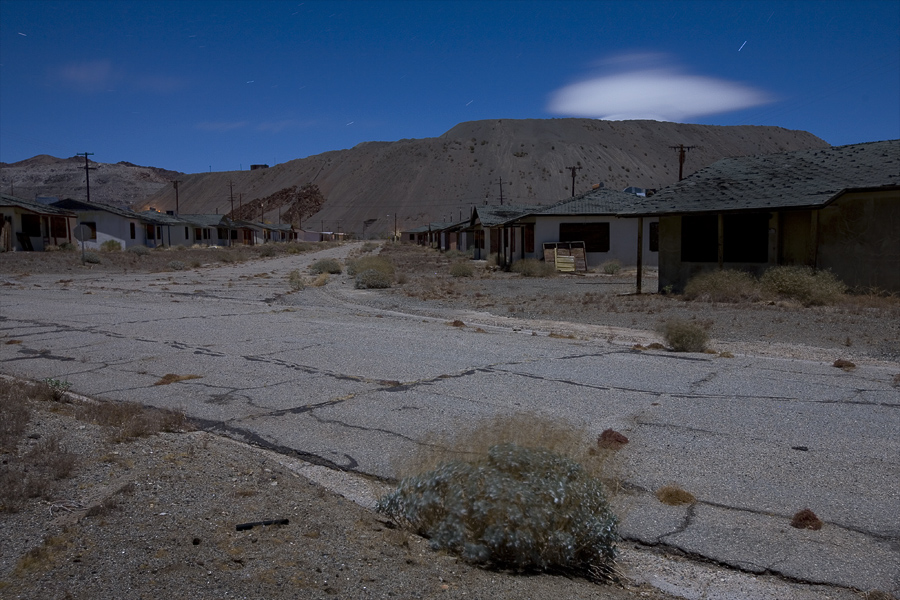 Eagle Mountain is among the America's best preserved ghost towns, mostly due to the fact that it's one of the newest. In the shadows of Joshua Tree in in Riverside County, the town was founded in 1948 by Henry J. Kaiser, a.k.a, the father of modern American shipbuilding. And yet even with a great industrialist on its side, this town tells a familiar story of abandonment…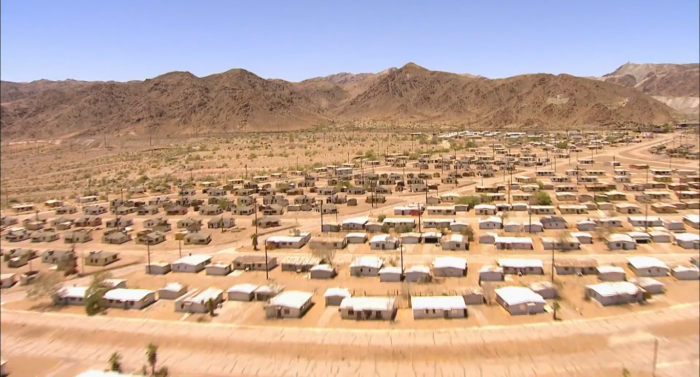 It was a rich iron ore deposit that brought Henry Kaiser to Eagle Mountain, and at its height during World War II, the town had a population of over 4,000 people. There were wide boulevards, tennis courts, several schools, churches, an auditorium, a park, a shopping center, a swimming pool and a bowling alley. In the 1970s, resources were running low and environmental concerns slowed down the mining operations. In 1981, after 35 years of mining, the Kaiser Corporation announced the end to operations there altogether.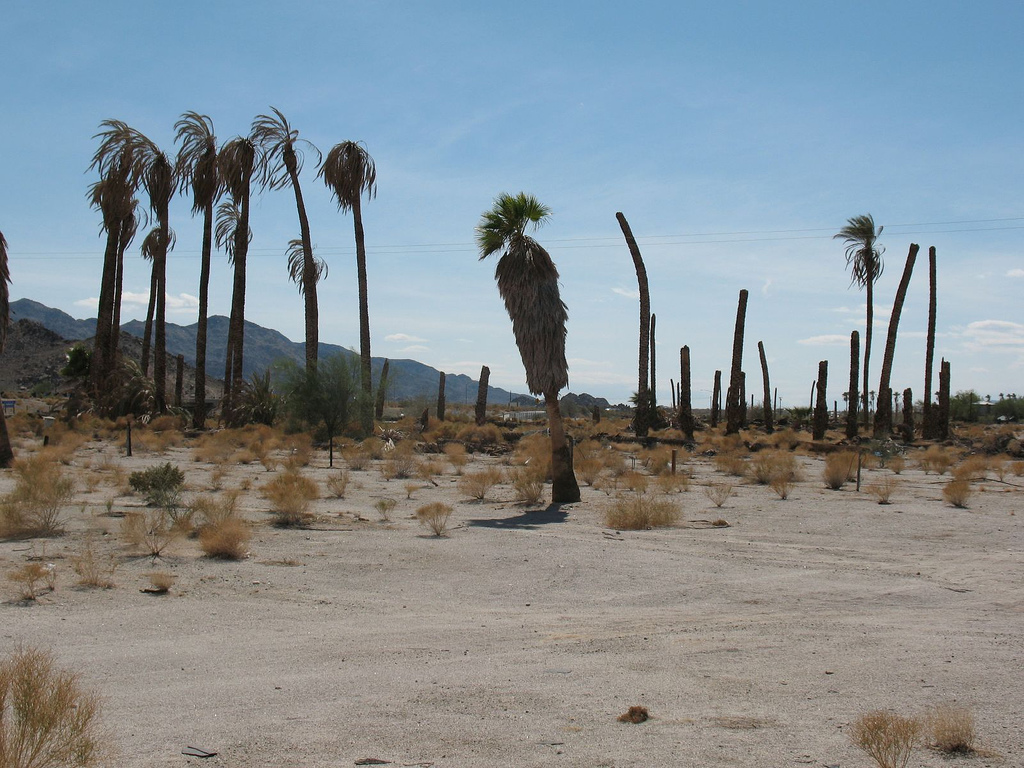 The last high school class graduated from Eagle Mountain in 1983 and only the few residents left behind clung on to the hope of a future for their desert home. A few years later, the town's shopping mall was converted into a prison, which only lasted for 5 years until budgetary problems and a fatal riot closed the correctional facility down for good. To keep any kind of industry alive in the town, it was even proposed to turn the area and its old mine into a giant landfill– but that idea has never found much traction.
As of 2007, the perimeters of both the town and mine have been fenced and gated to the public. The easiest way to see Eagle Mountain today is by drone. So here's some pretty creepy footage from Youtube…
Ironically, the only interest in Eagle Mountain lately has come from Hollywood, when the area is used as an occasional film set. A site manager has apparently been appointed to handle access requests, but I found the website of the Riverside County Film Commission which lists Eagle County as one of its locations for hire. Universal Studios used the town to make a 3D film for a theme park attraction based on the original Terminator 2 – Judgment Day movie. Other movies made there include apocalyptic action flicks such as The Island (2005) and Battle of Los Angeles (2011).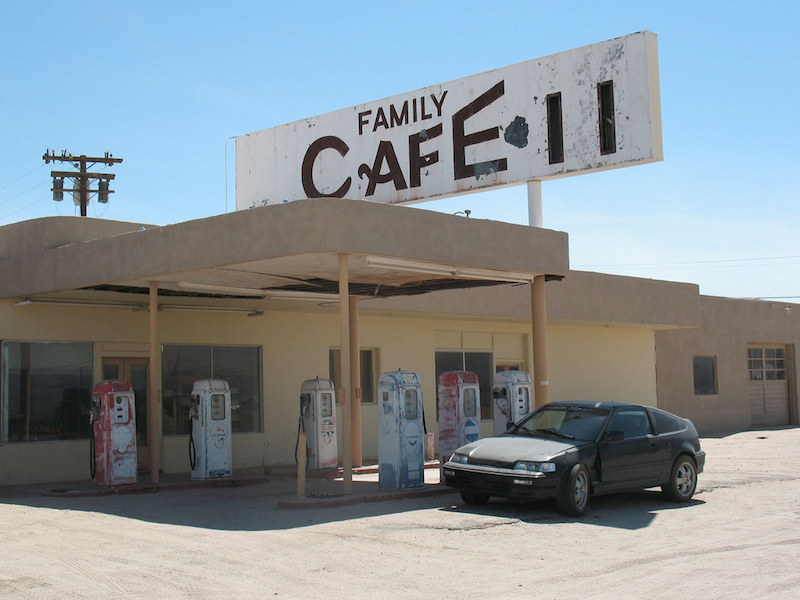 If you think getting a film permit is a little far-fetched, but you'd still like to see the area, try Desert Center, just 13 miles down the road from Eagle Mountain, one the mine's suburban towns which has been equally abandoned following Kaiser's withdrawal.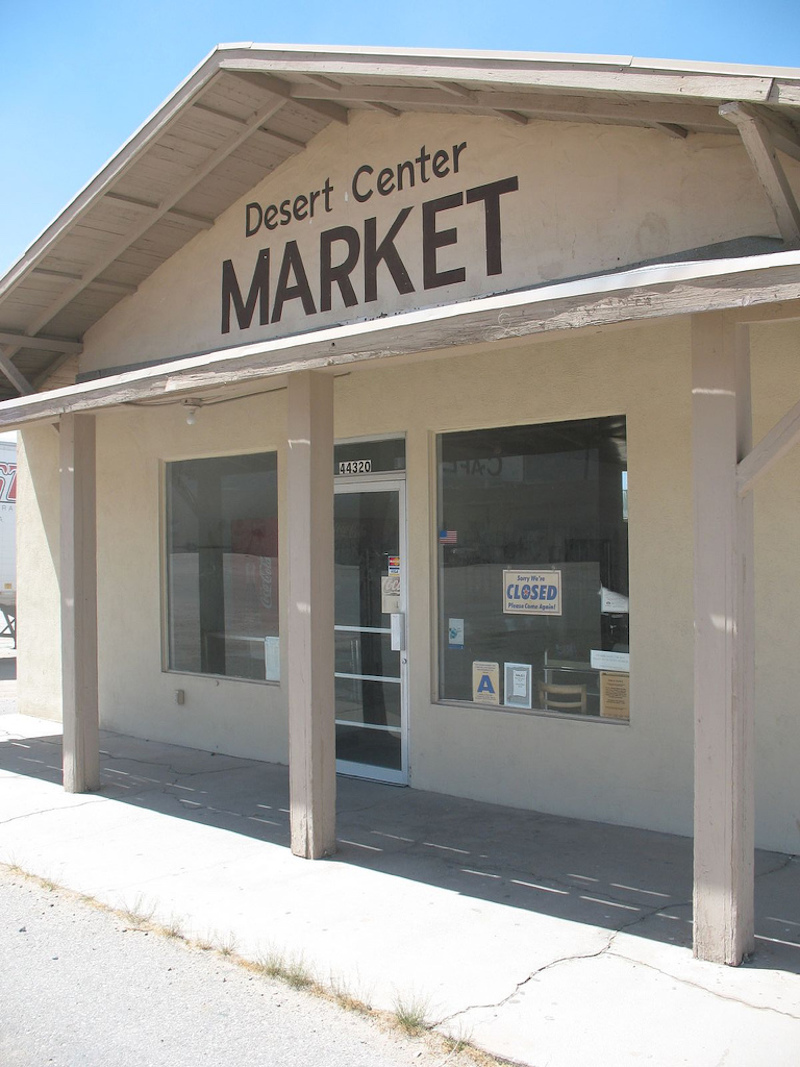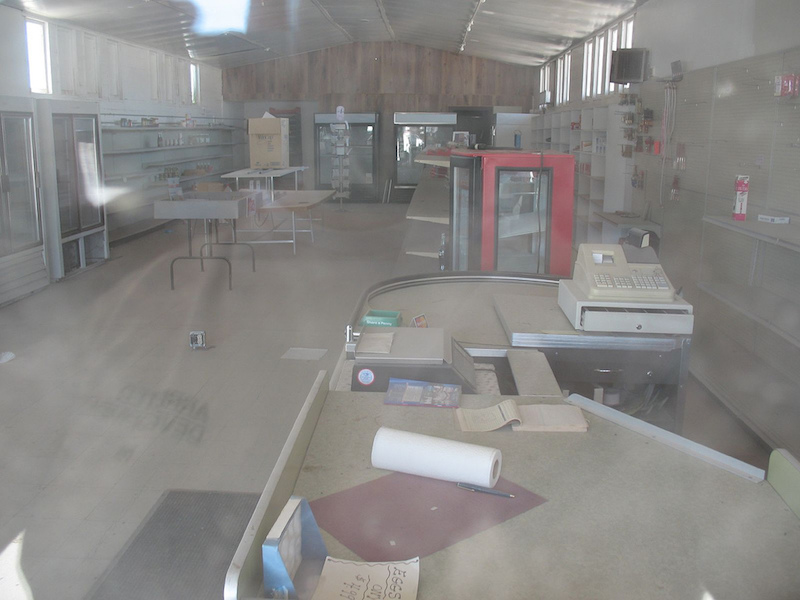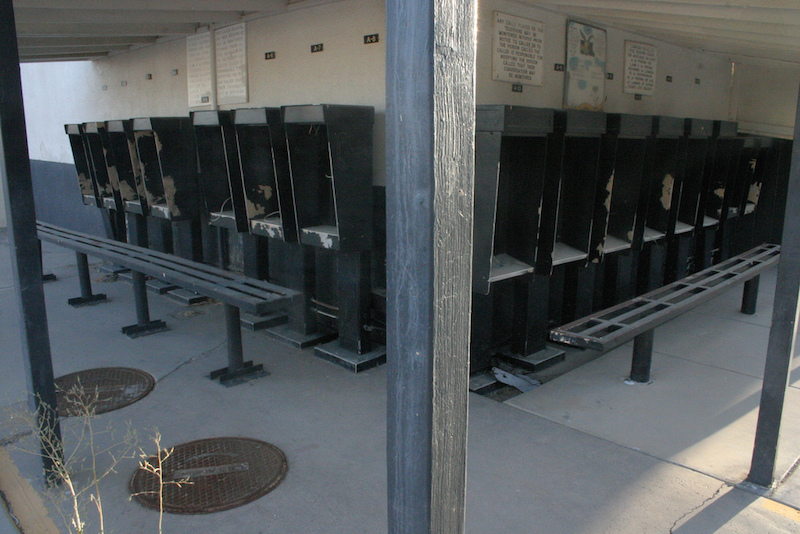 More photos of Desert Center here.
Also worth a visit nearby is the former Desert Warfare Training Center used by General Patton and US Army. Most of the camp sites can be visited, consisting of abandoned streets, sidewalks, building foundations, patterns of hand-laid rocks and monuments, as well as fenced off with danger signs warning of unexploded ordnance.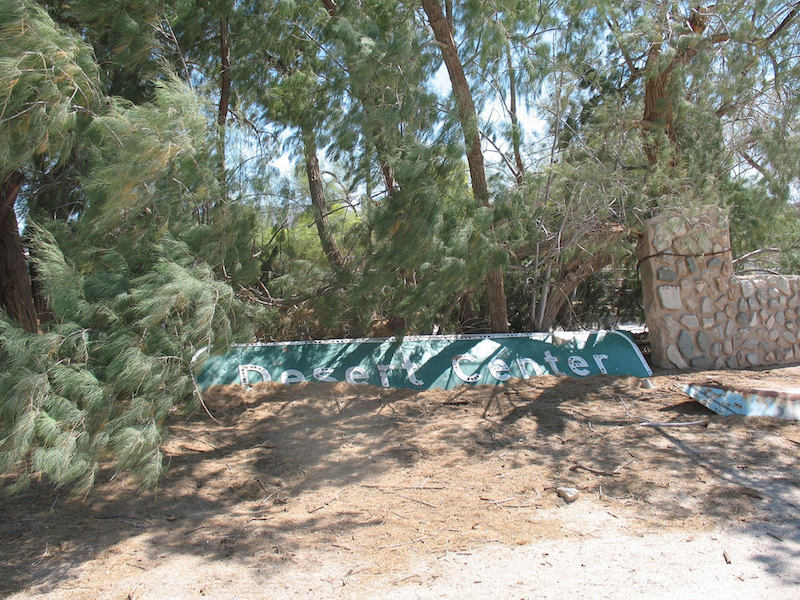 Just your average weekend road trip!