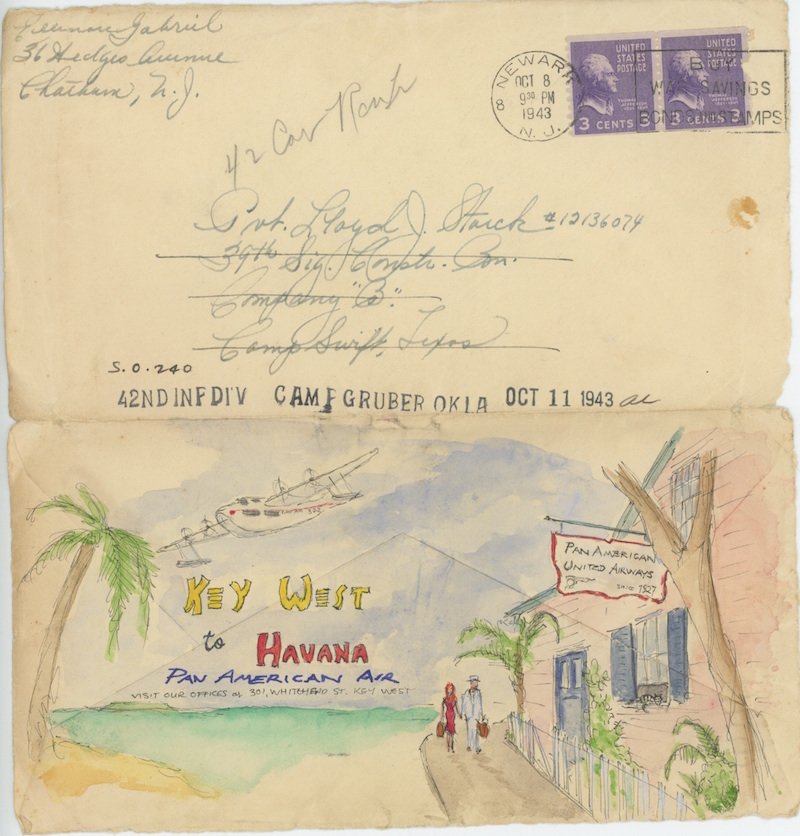 The other day from across the pond, a New Yorker got in touch with me to ask whether I might be interested in a scrapbook he found at a Brooklyn flea market, made by a young lady leaving New York in 1939 for California to become a theatre director. Of course I was interested, and of course we'll be sharing with you the evocative contents of said scrapbook in good time, but the thrift hunter also happened to mention at the end of our exchange, that he has a sideline in painting on original old love letters from World War II. Boy, was I glad I'd opened his email.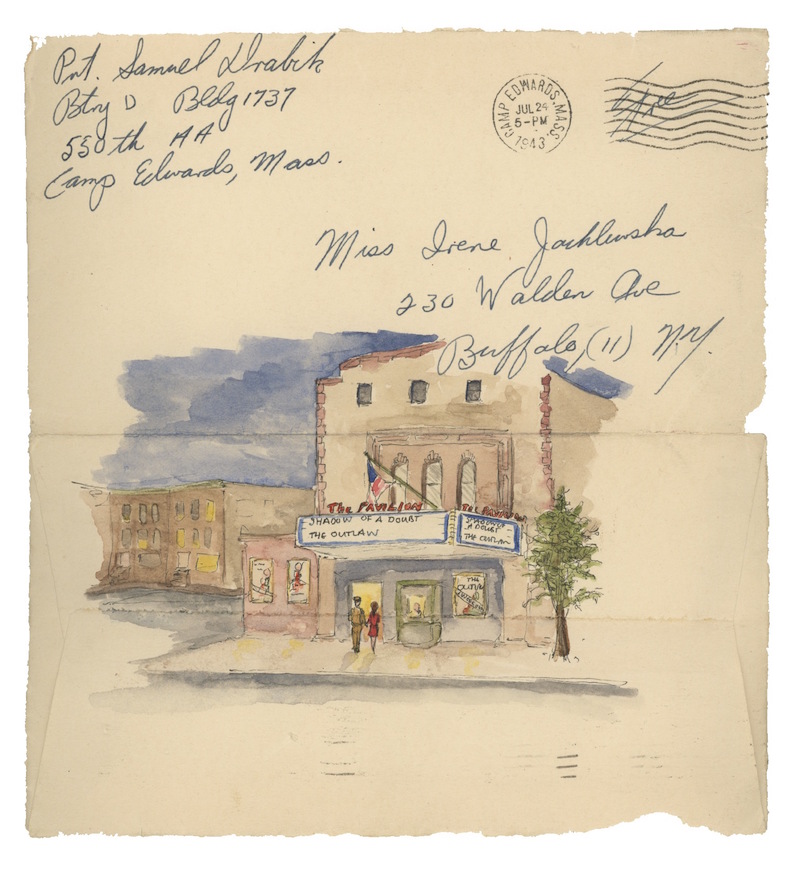 Luke J Spencer, a.k.a the "Gentleman Explorer", travel writer, explorer, editor of Pawn Stars on the History Channel & discoverer of abandoned and unusual places, has been collecting old love letters for a while, and thought it might be nice to start painting on them.
"I have boxes and boxes of them all over my apartment. I found it amazing that people would ever want to get rid of them, but they can be found, either in second hand shops, eBay, flea markets, or places that sell stamps– they're often still on the old envelopes. I always try and look up the people who wrote and received them."
Luke once tracked down the grandson of a sailor who had written a large number of letters to a lady in California. Using the name of the naval ship mentioned in the letters, he was able to trace the sailor's descendants online.
"I told him I'd found a collection of love letters written (I think) by his grandfather. He told me after his grandfather had passed away, they'd found the letters in his attic, and they'd got rid of them as they weren't written to his grandmother."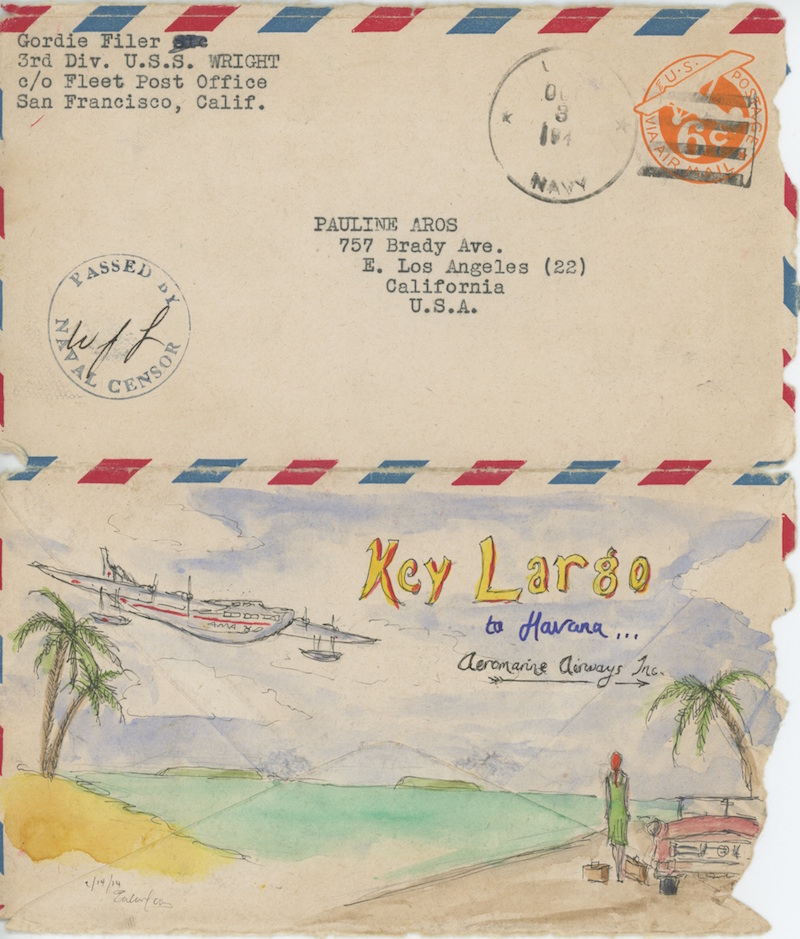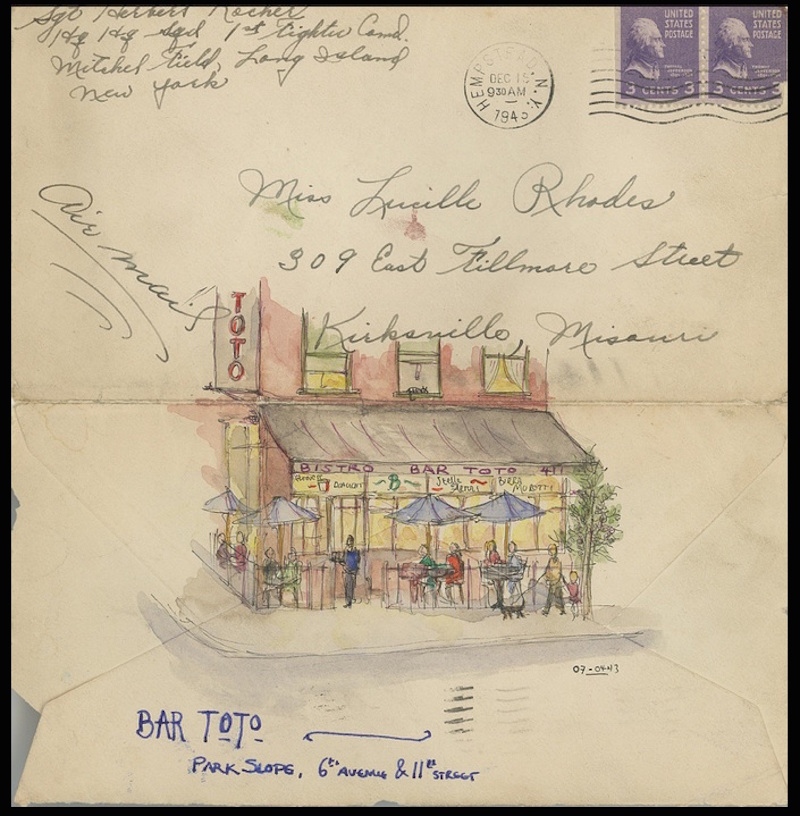 Luke now sells his painted envelopes with their original letters on his Etsy shop from around $25, ready to be slipped into a favourite frame. "The old paper, postmarks, stamps etc is a nice backdrop."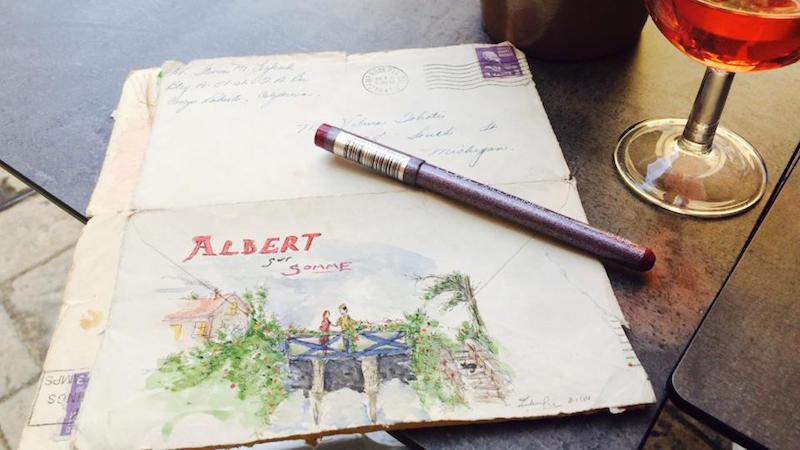 I ask him if the contents of the letters inspire what he paints. "I normally always like to paint a GI and his lady doing something that either relates to the content of the letter, but based on a real place either in Brooklyn where I live. Cafés, cinemas, parks etc. I also like to paint as I travel, on old airmail letters, similar in style to vintage travel posters."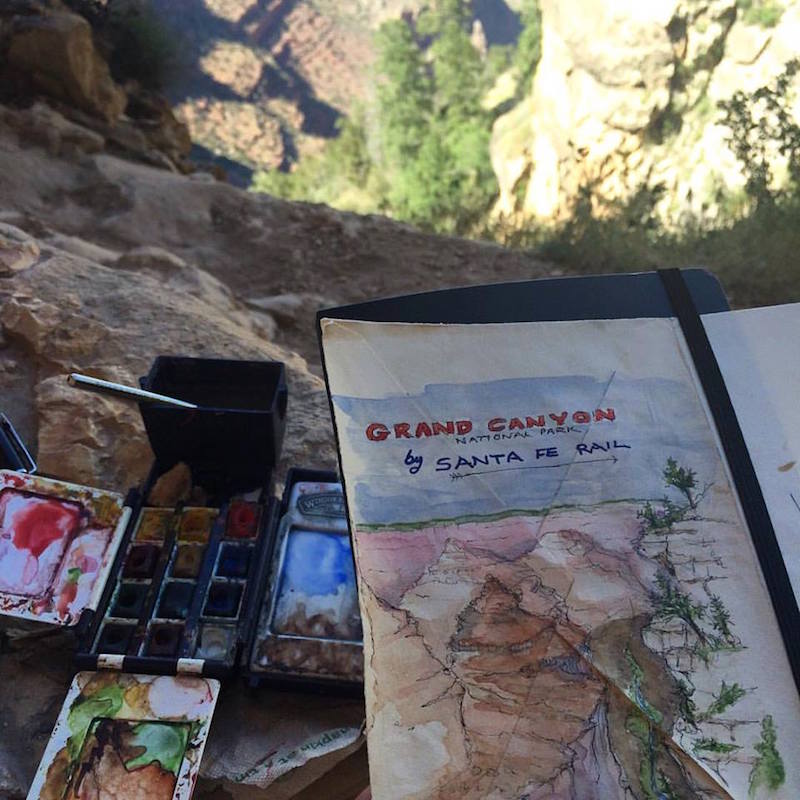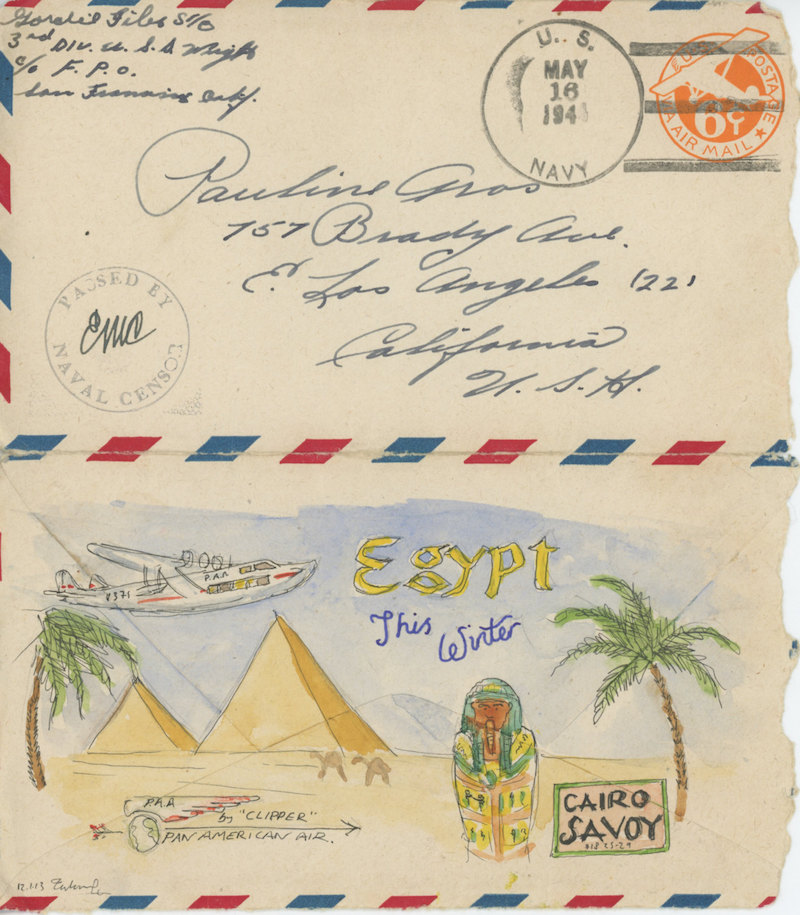 Acquire your WWII love letter on Etsy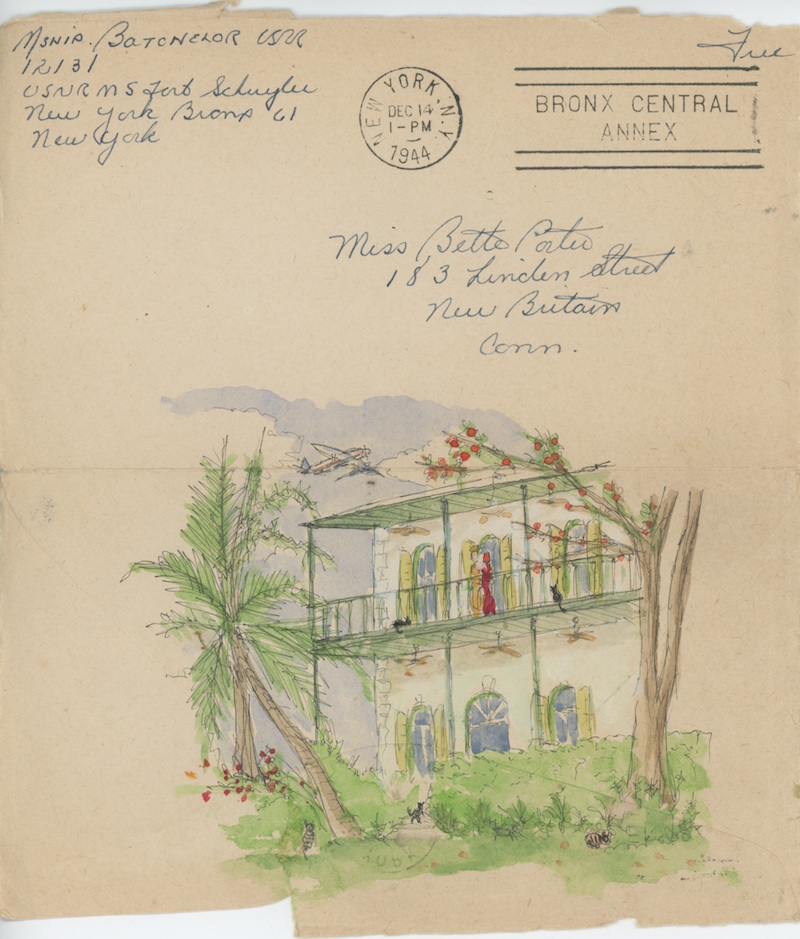 Some people ask whether Luke should be painting on old people's letters. "I think they're going to a better home this way," says Luke. Indeed, a letter is more likely to stand the test of time if it has a beautiful hand-painted watercolour on it. A romantic revival of the lost art of 'doodling'– what a rare treat it would be to receive something like this in the mail today. It certainly makes emailing look pretty soulless in comparison.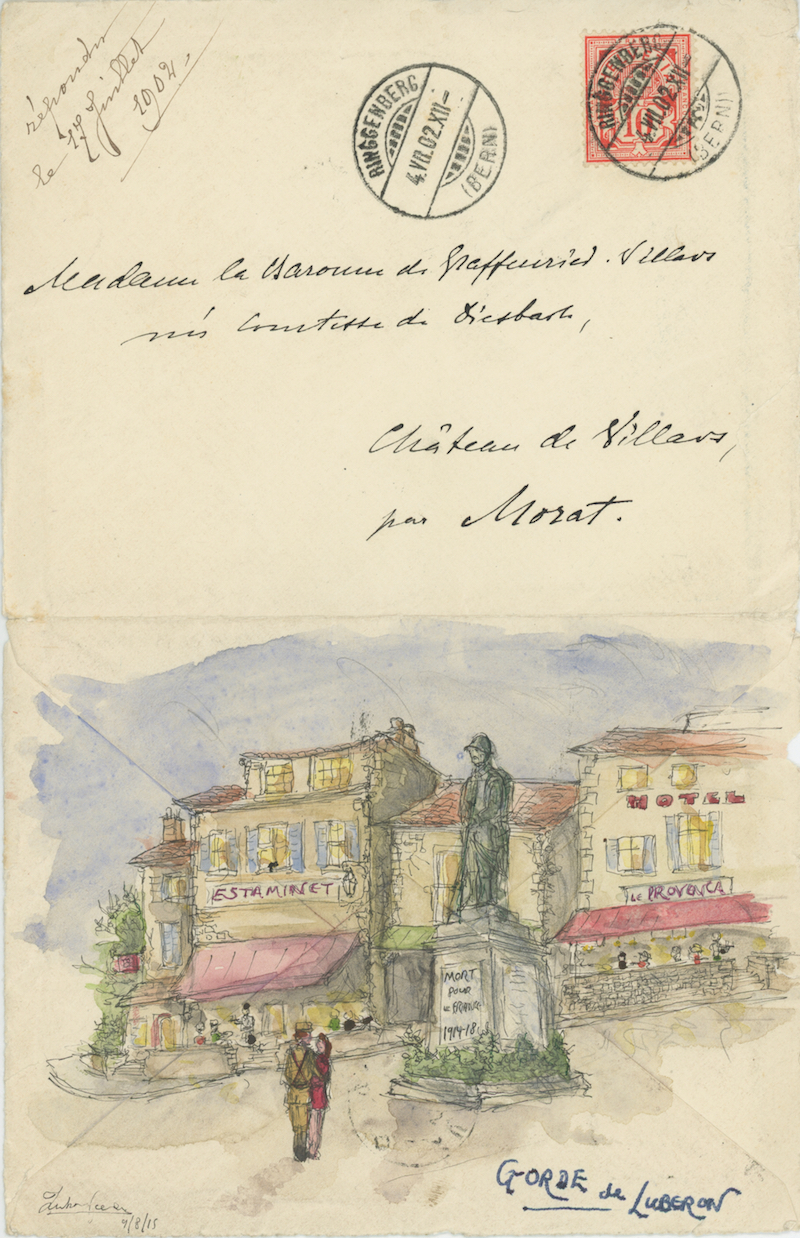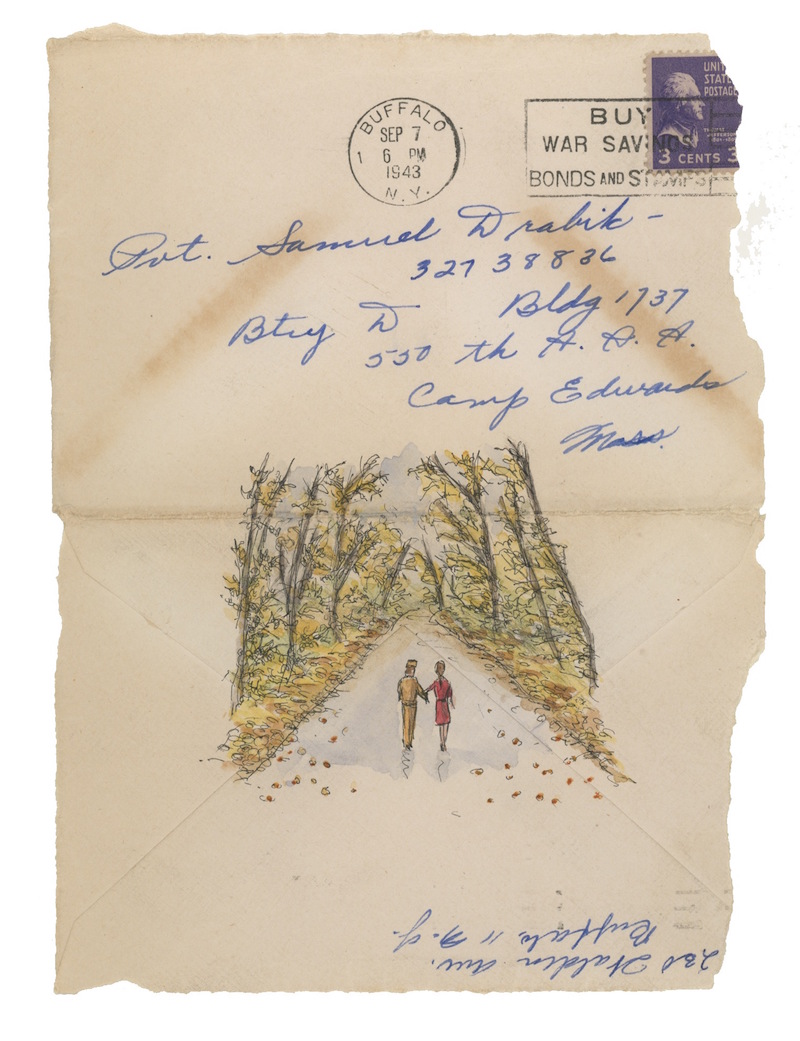 "I have one collection belonging to a lady from Kansas. She had bundles of letters from about a dozen soldiers, and a photograph of each one! There were some photos of her too, looking quite swish in a convertible, sunglasses and silk head scarf … I think back in the war particularly, people wrote more."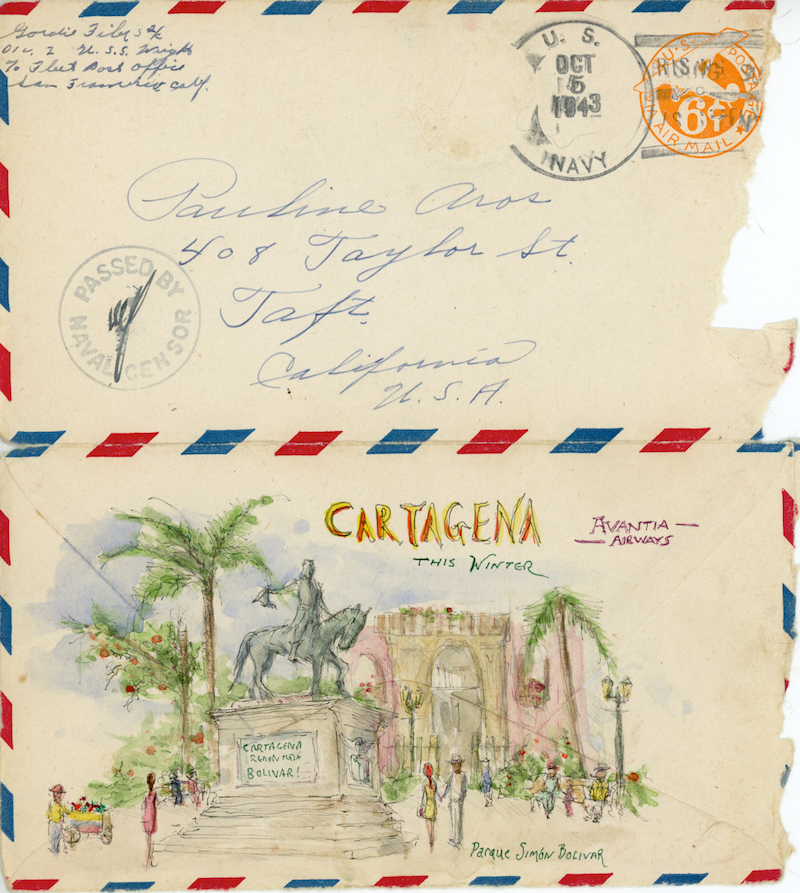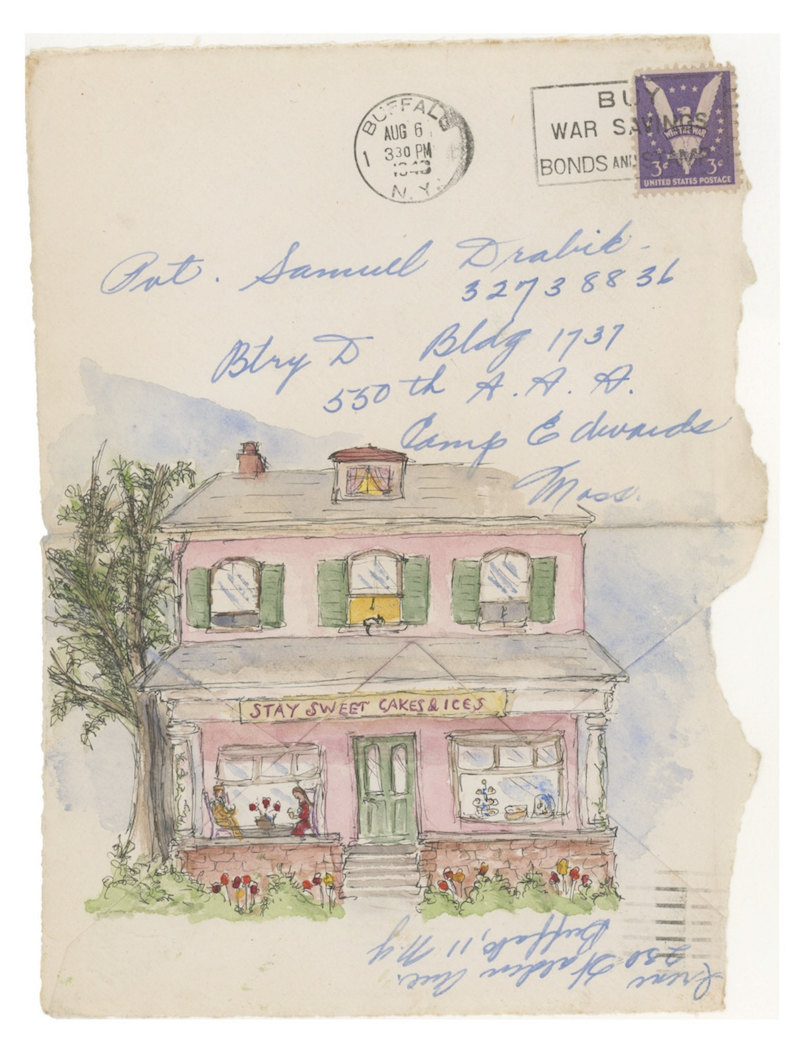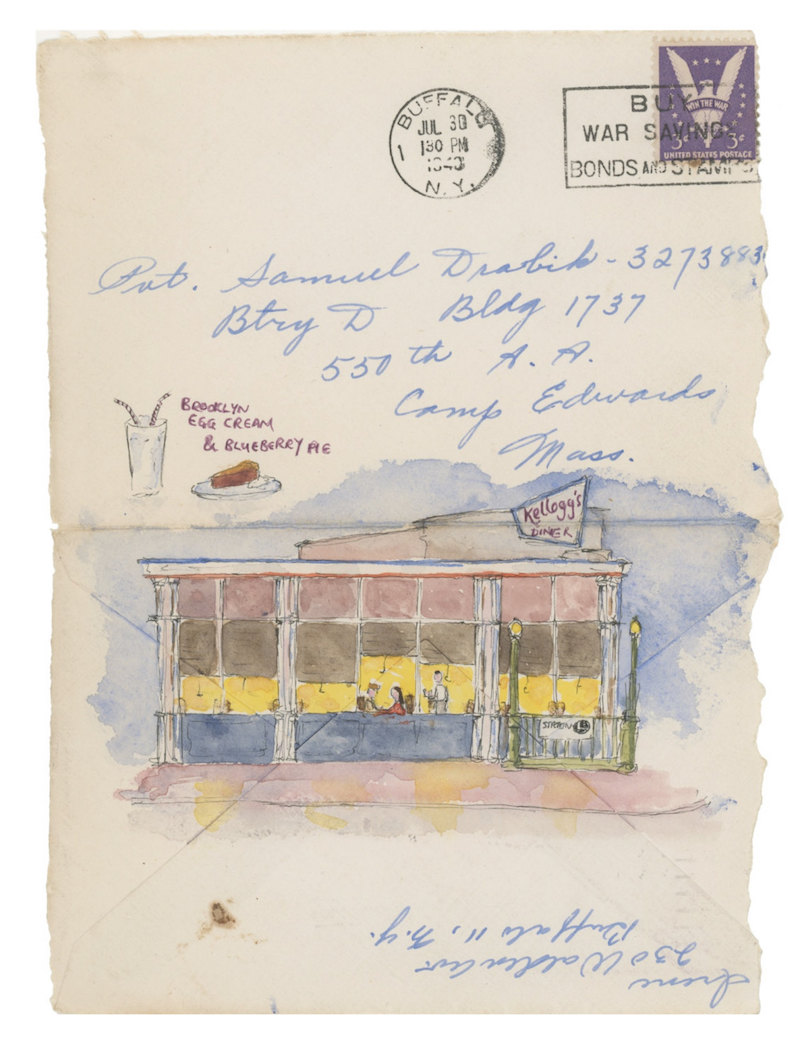 But of all the lost lover letters Luke has found, which is his favourite?
"My favourite collection is just a dozen letters or so between one couple. What is unusual about these ones, is that most of the letters I come across are just one way; collected by the person they were written to. This particular set is a back and forth between two people. She was working upstate New York, and he was in Europe, fighting at the Battle of the Bulge. You can read them asking questions and replying to each other. You can imagine how hard it must have been waiting for the next letter to arrive, if it even would at all. He writes about being becoming a machine gunner, and she writes begging him to be careful. He survived the war, and they married, passing away a few years within each other in the 2000s."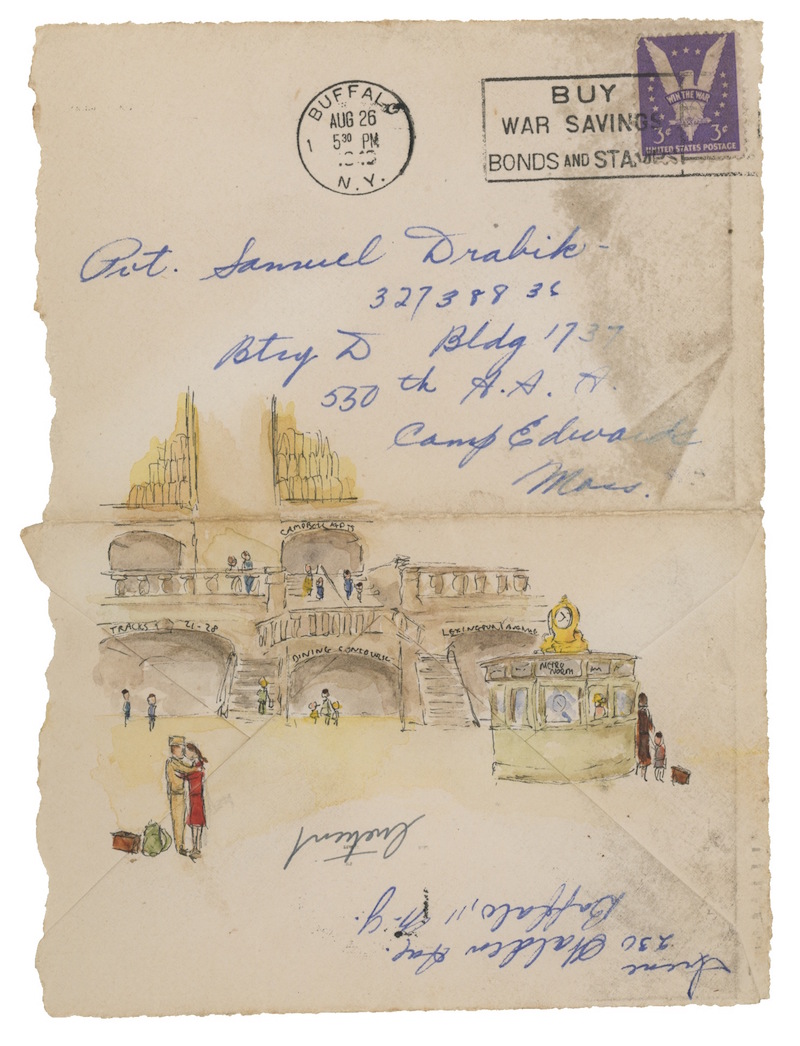 Finally, I ask him if he writes letters of his own?
"I do indeed write letters, and always have done, so much more personal and pleasurable to get than a text!"