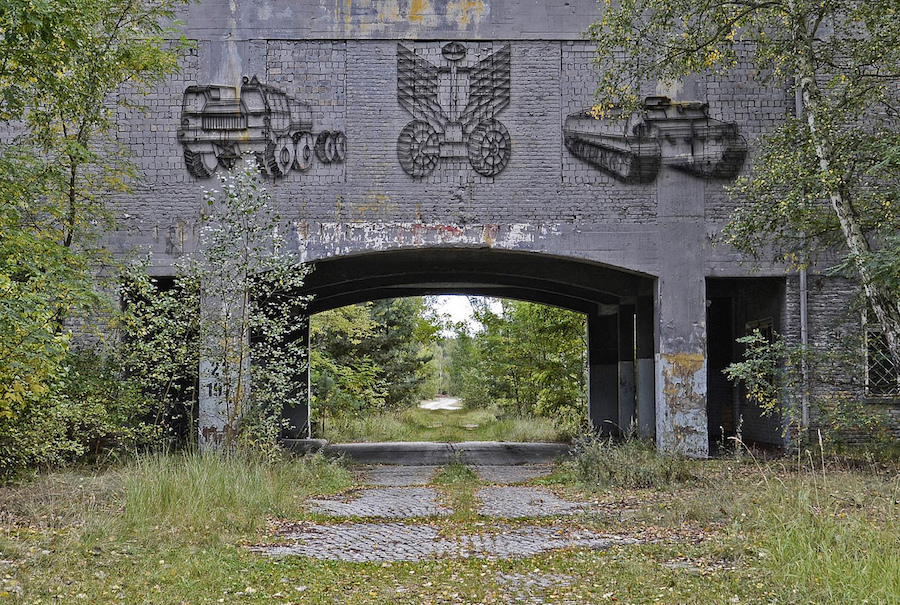 In the early nineties, well after the destruction of the Berlin Wall, did you know there were still over 300,000 Soviet soldiers in Eastern Germany? In 1991, there were still 4,200 Russian tanks, 690 aircrafts, 180 rocket systems and over 200,000 civil employees and relatives of officers, among them about 900,000 children. Until the final withdrawal in 1994, Russians occupied 777 barracks at more than 275 locations in the territory of the German Democratic Republic, mostly in the area of today's Brandenburg. With numbers like that, there's no wonder the Soviet footprint in Germany can still be found by wandering off the beaten path. The footprint is fading, crumbling and peeling, but it's definitely still there…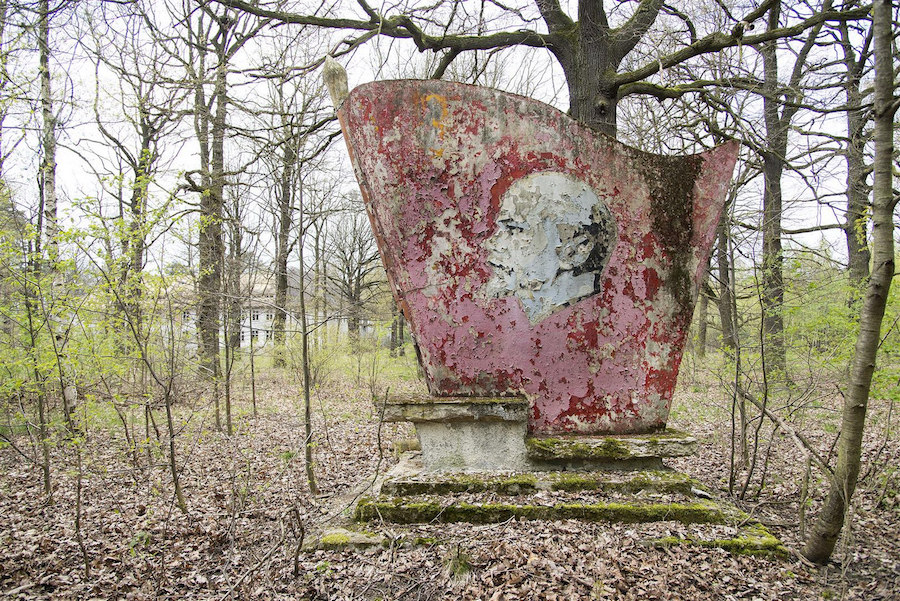 A Berlin-based explorer who goes by Chris S, has tracked down and photographed many of these abandoned Russian barracks and old military bases in his now reunified Germany, finding himself particularly fascinated by the Soviet wall murals that remain all over the infrastructure, in various states of disrepair.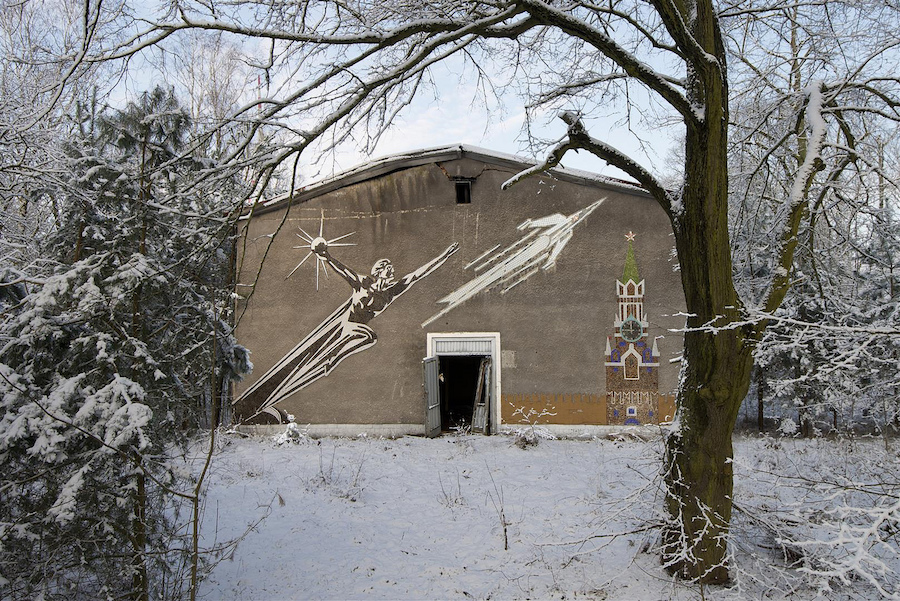 Chris often researches the background story behind his collection of murals, finding that some are based on famous old WWII photographs. The abandoned barracks are vast, and he's documented hundreds of murals in his collection.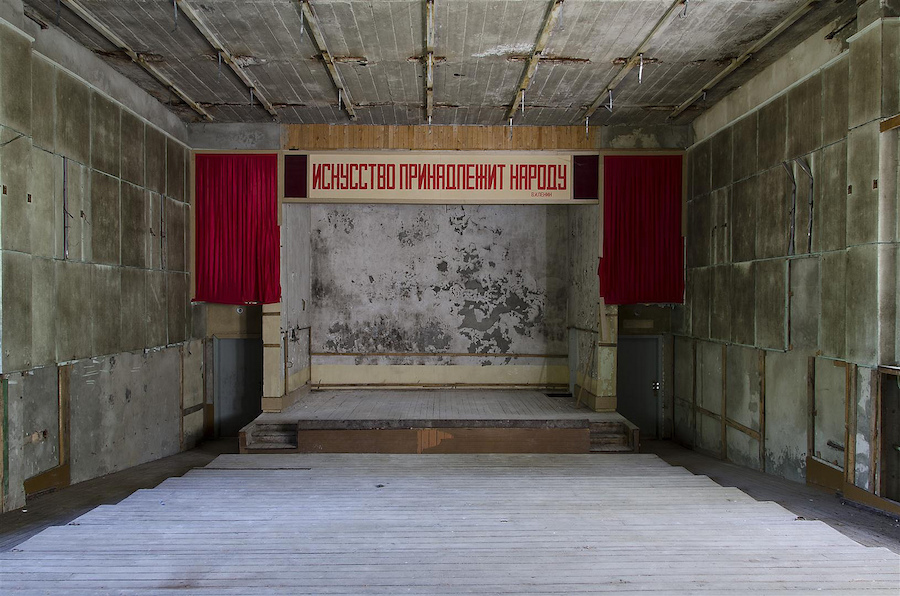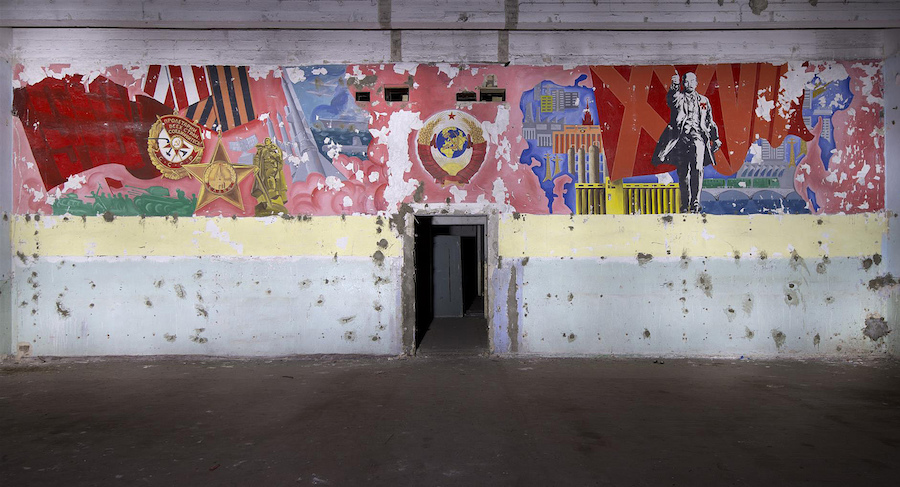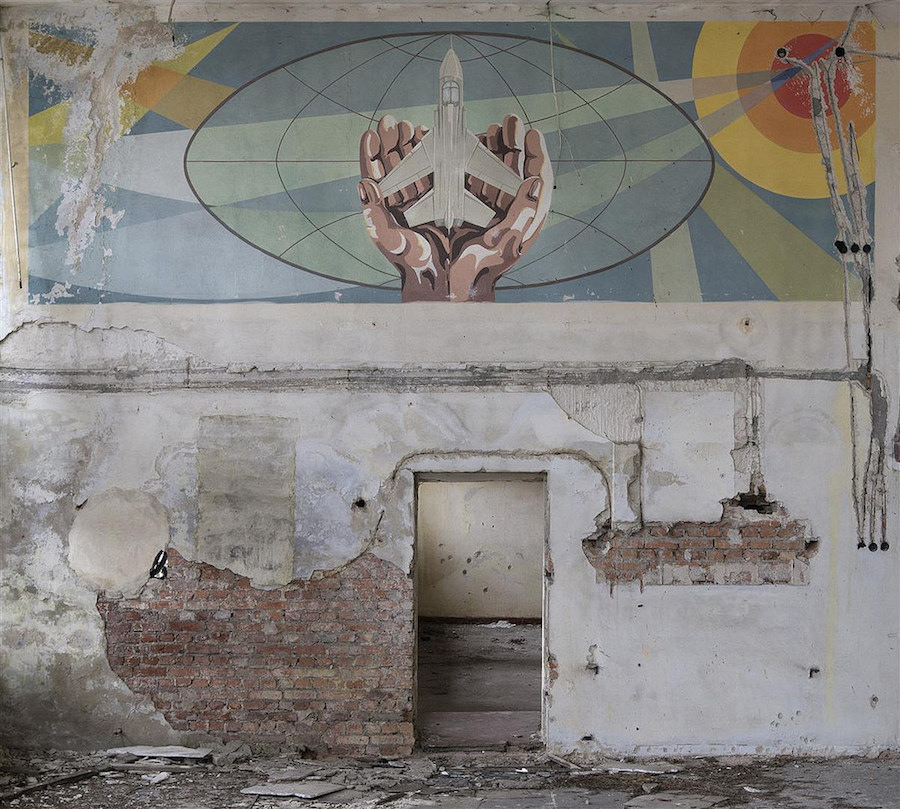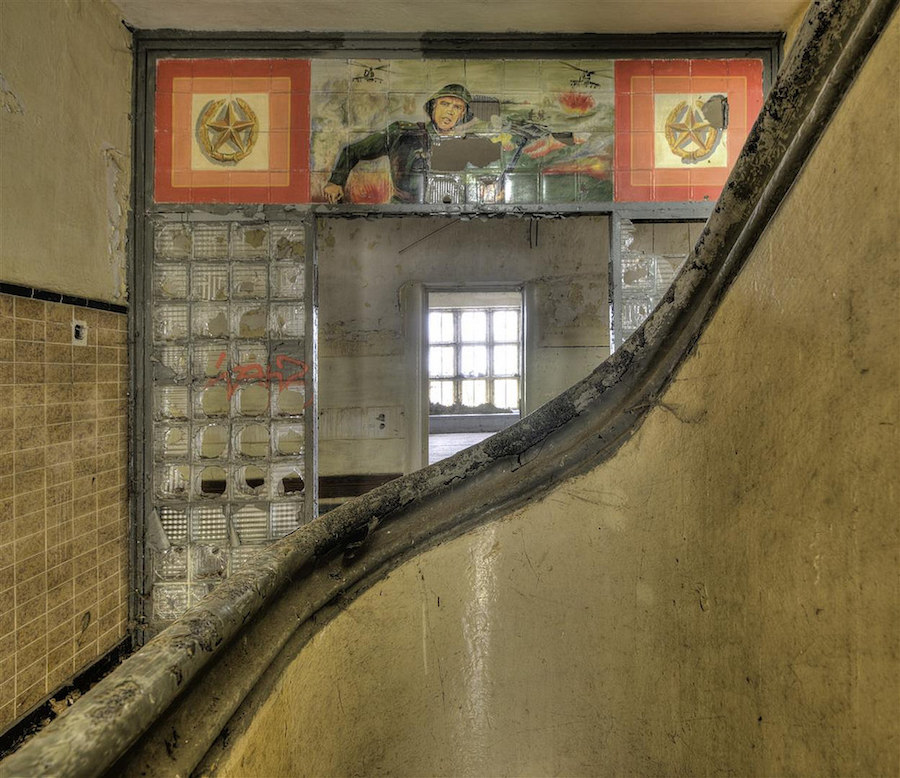 I think the sauna murals are my favourite…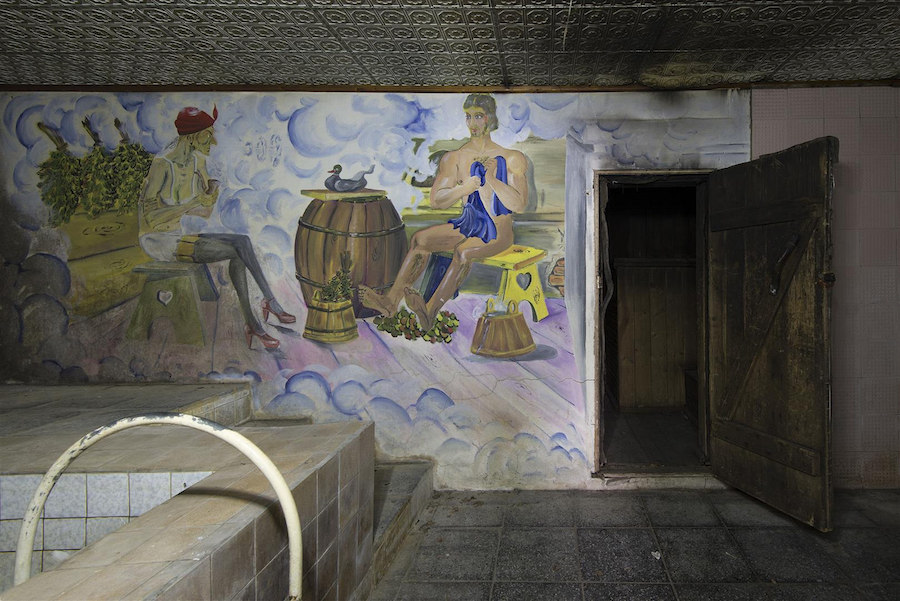 "Young man sitting together with a woman. The woman has a mans face and the young man seems sexual excited. I guess it's a russian fairy tale."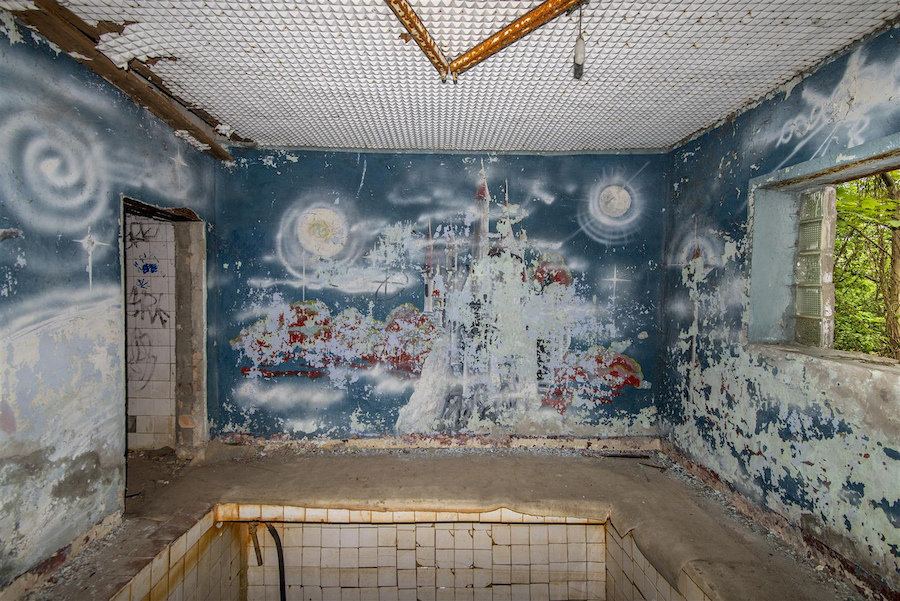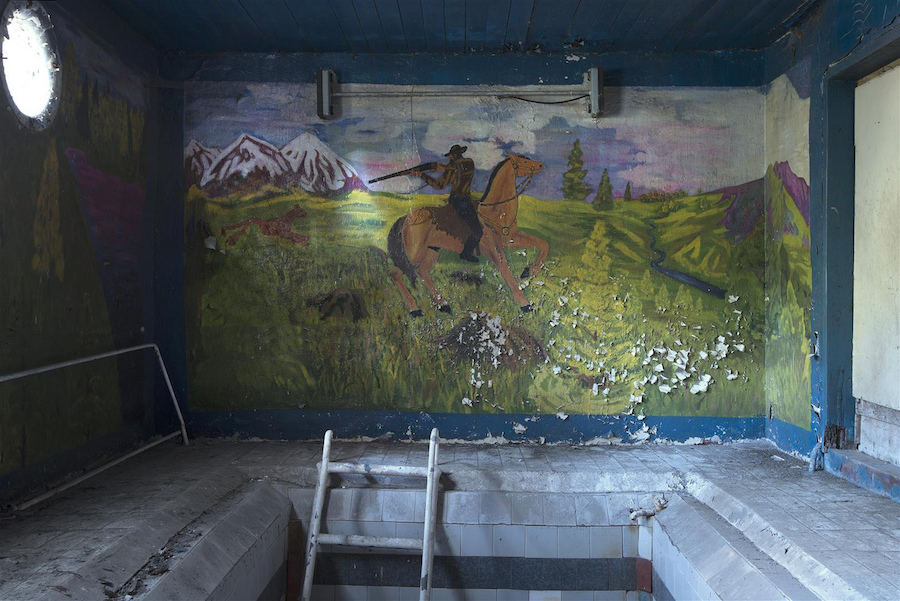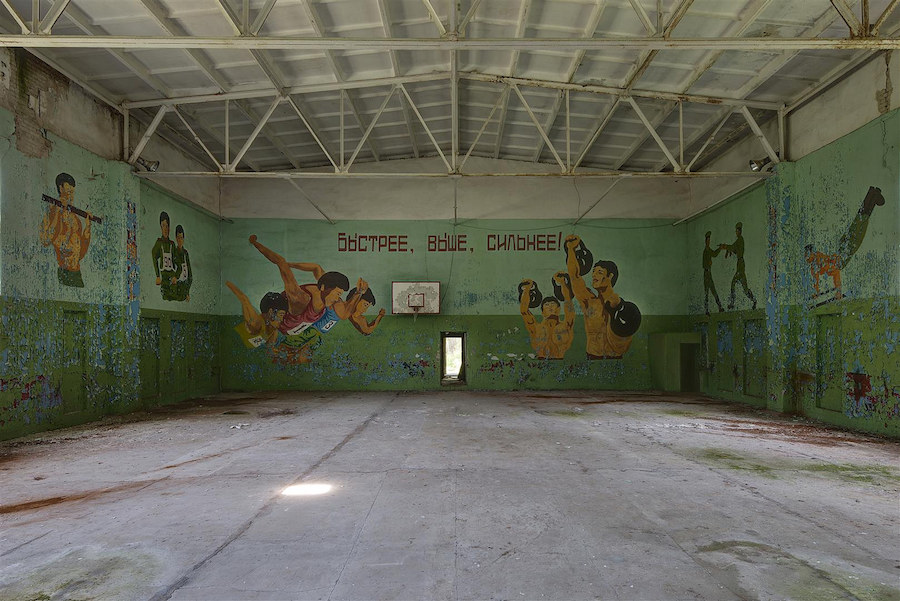 It's no surprise the Soviet bases had some pretty impressive sports halls…

A morning exercise as mural inside an abandoned barrack. Chris also found paper version of the exercise instruction.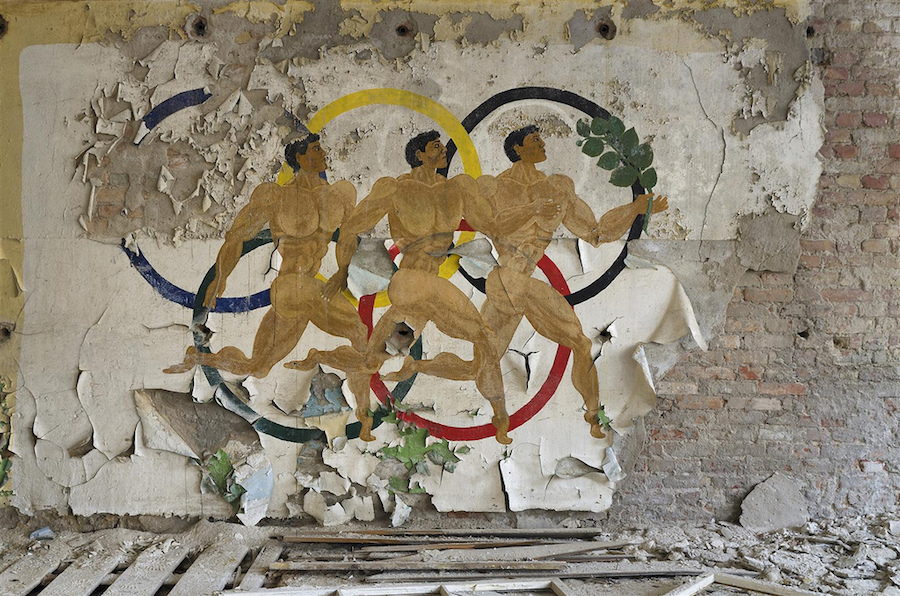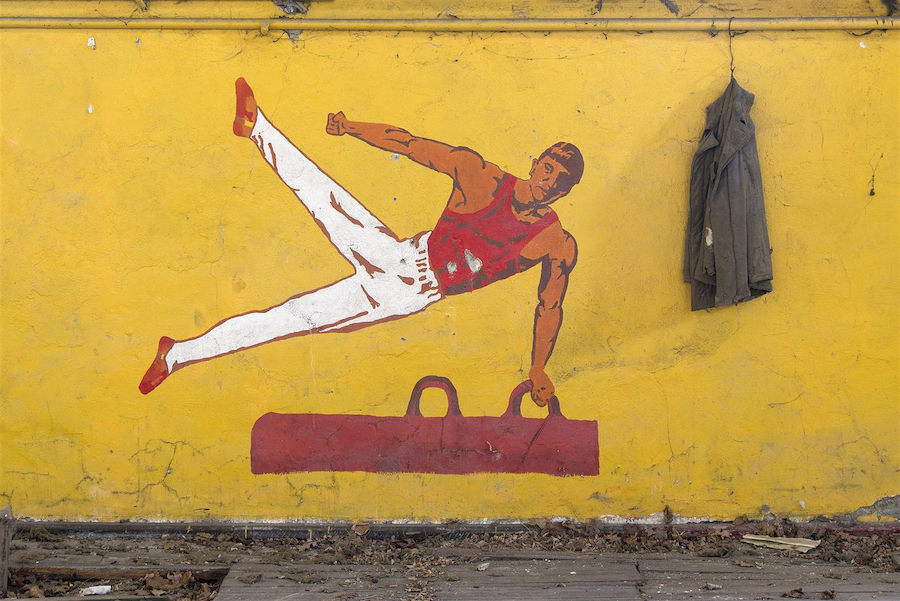 A mural combined with an artificial flower bed?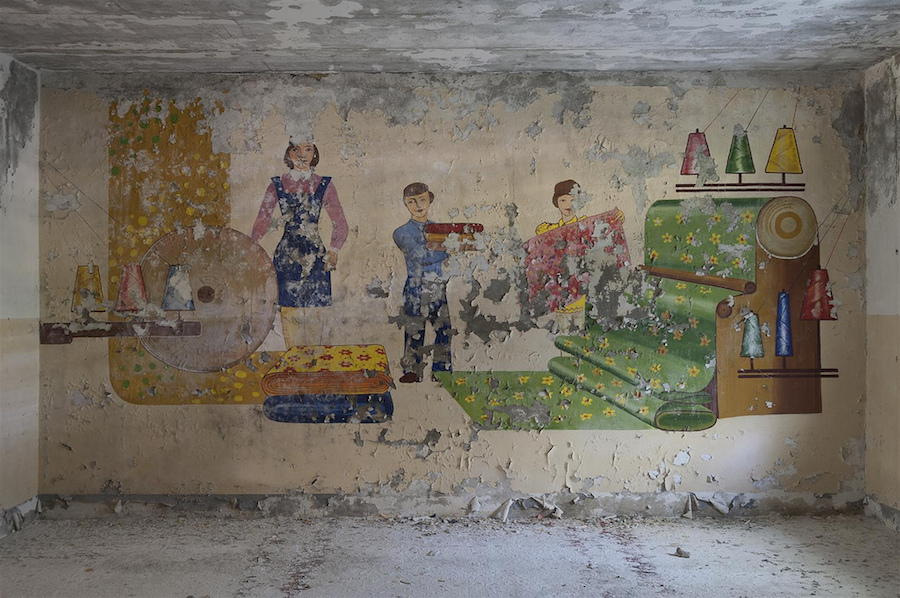 A school wall painting.
The sun is rising over the Soviet empire.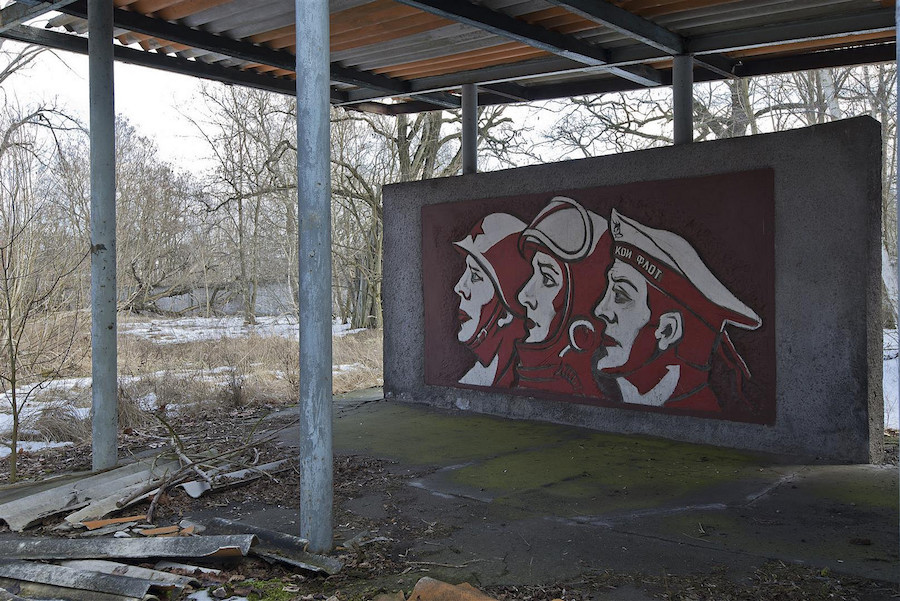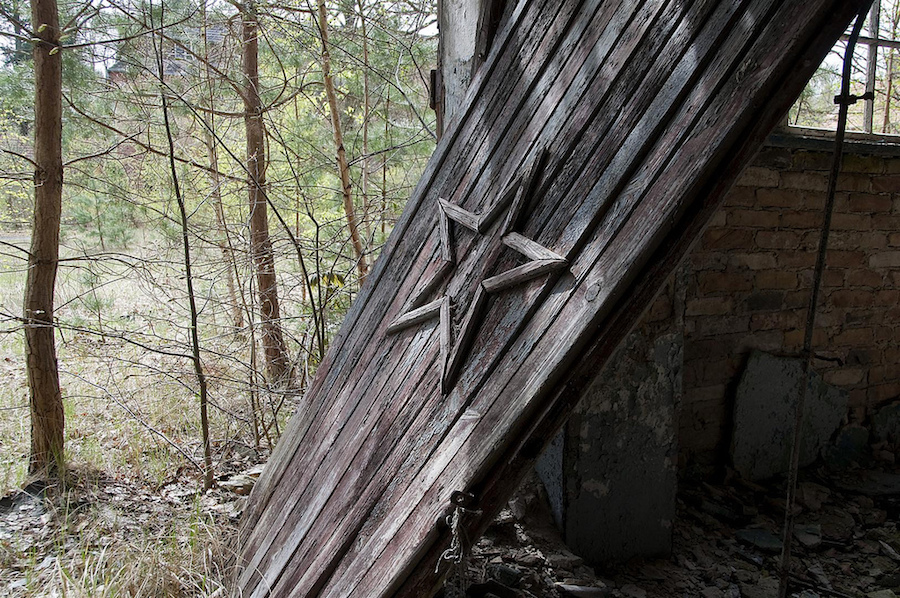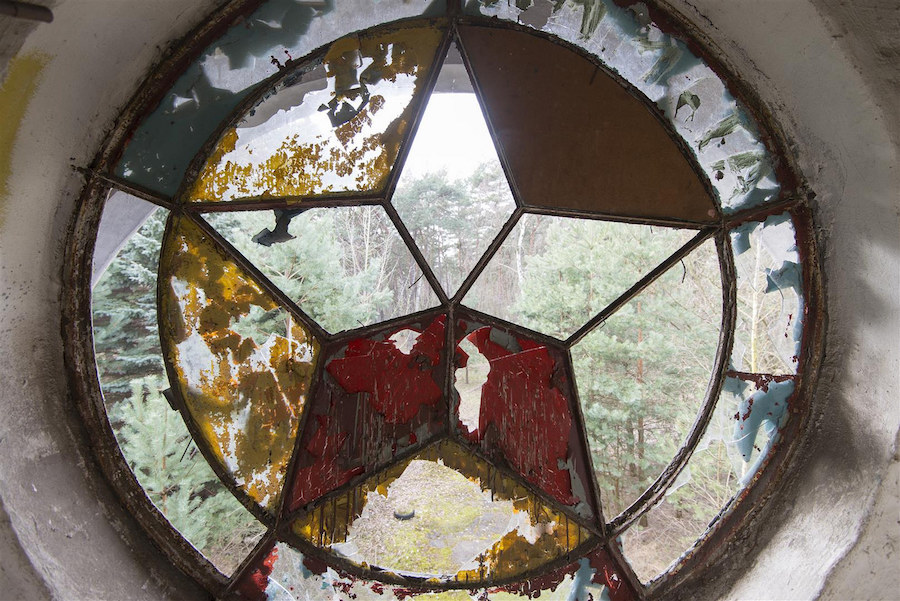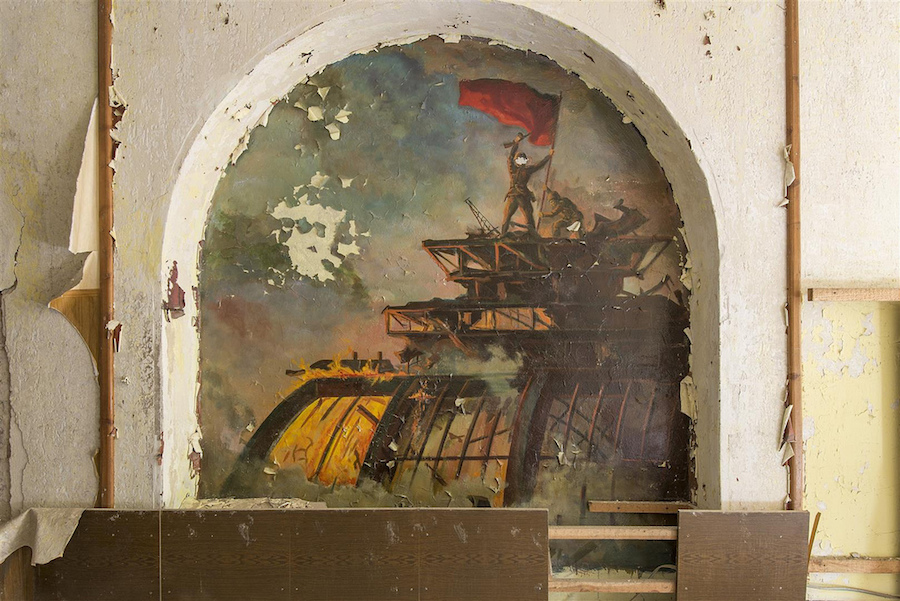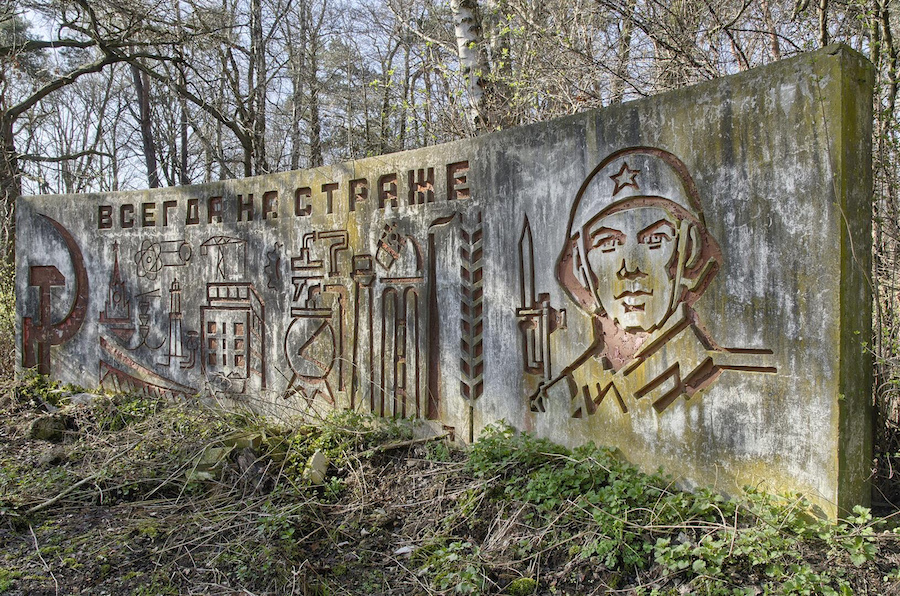 Memorial message: "Always on guard"