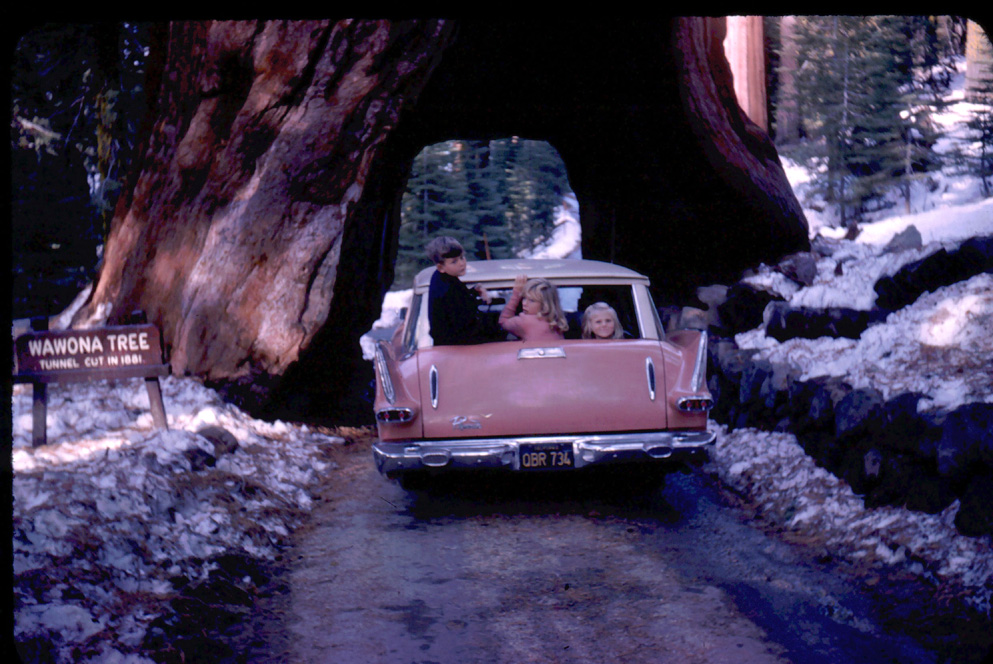 "Where's that tree you can drive through?" According to park rangers, this is the single most frequently asked question in California's national parks. I asked that very question myself on our road trip in the golden state a few years ago, although we never did up finding a drive-thru tree. Of all the cheesy tourist photo opportunities out there, the giant Redwood passageways is one of the few that does it for me. And until I can strike it off my bucket list, these photos will continue to fascinate me…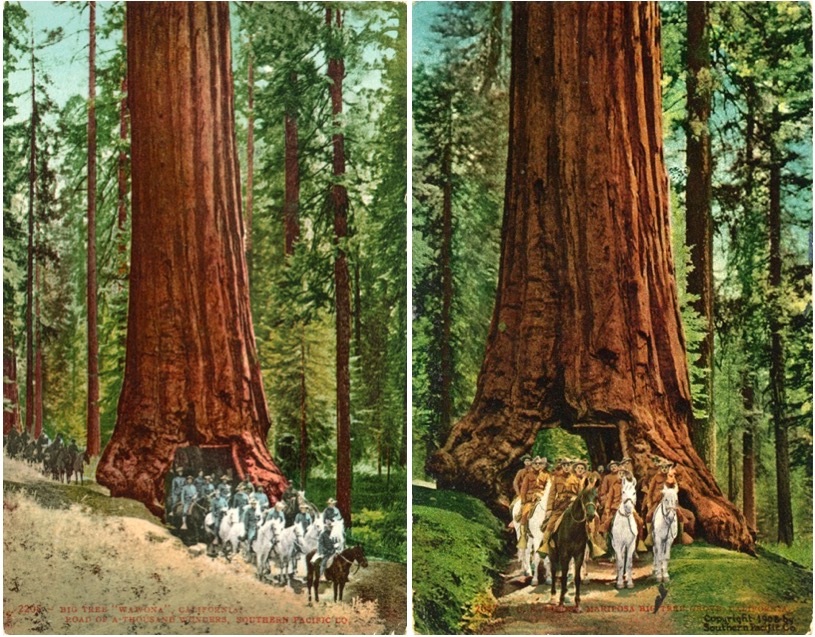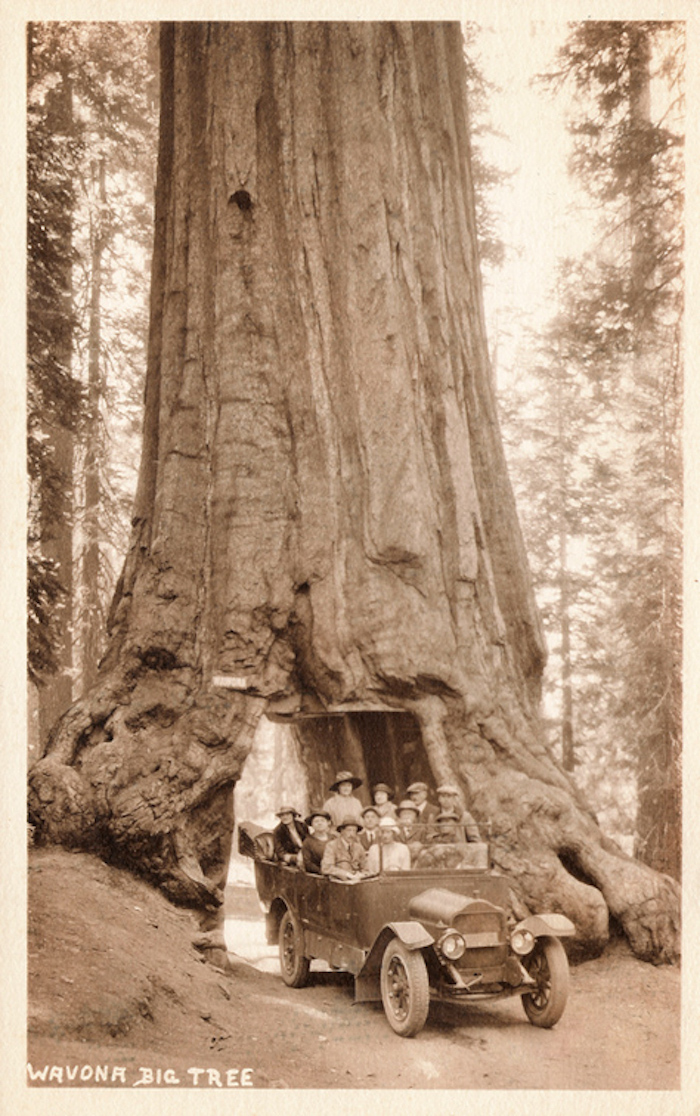 So how long have people been driving through these trees anyway? The first known drive-through tree was cut in 1881 by a stagecoach company. Located in Mariposa Grove, the giant Sequoia was part of the Yosemite National Park, but that didn't really seem to stop anyone from carving a great big hole through it.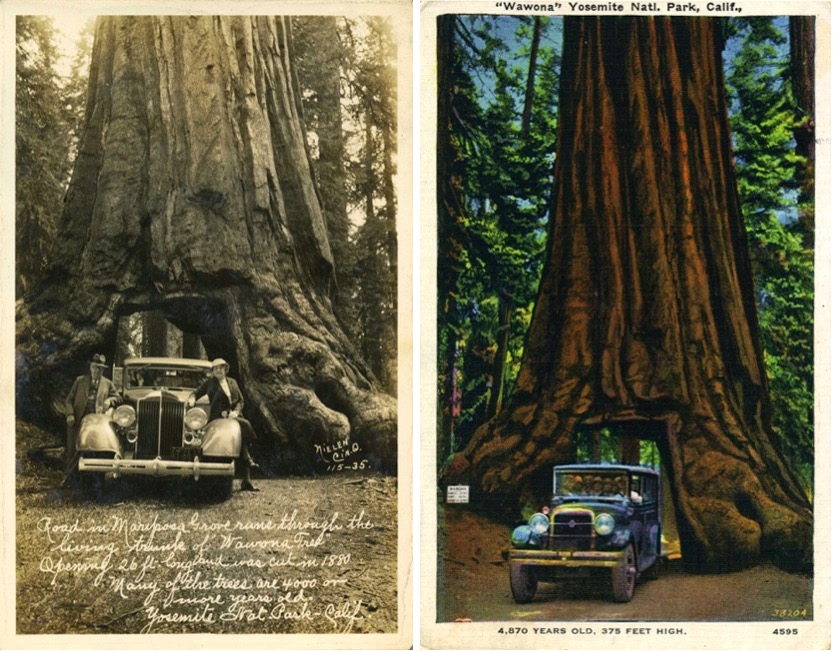 The 375 foot tall Wawona Tunnel Tree quickly became world-famous and one of the most popular attractions in California. Tourists were charged to drive through and the stagecoach company made such a profit on souvenirs such as penknives crafted from the tree's old core, that they decided to make a hole through another nearby tree in 1895.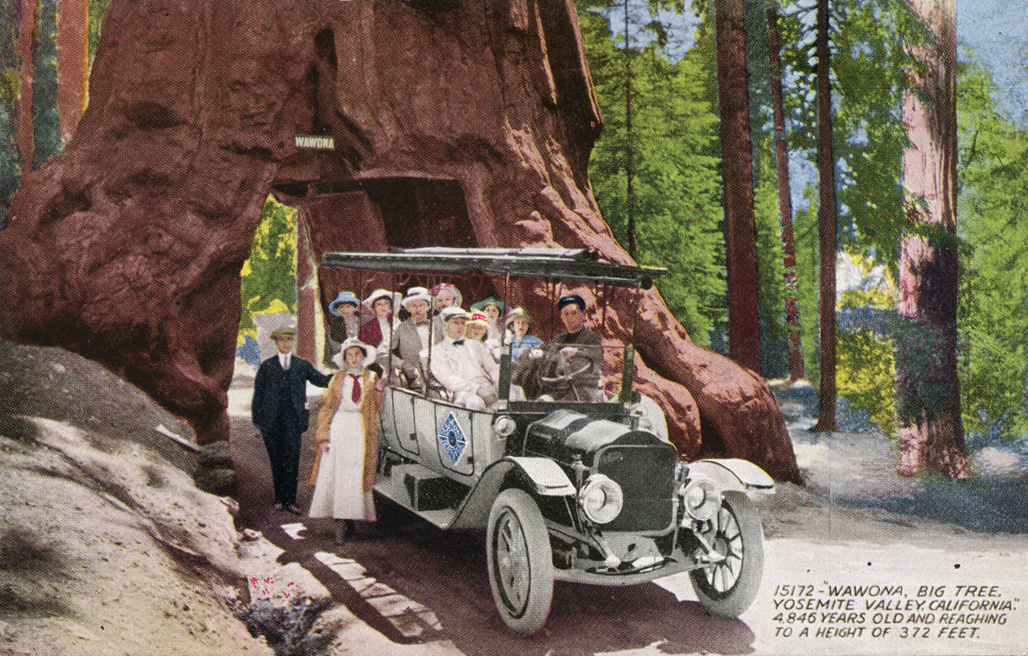 The California Tree, a fire-damaged Sequoia still survives as a walk-through tree today after rangers realigned the road in the 1930s, but the famous Wawona sadly tree fell in 1969.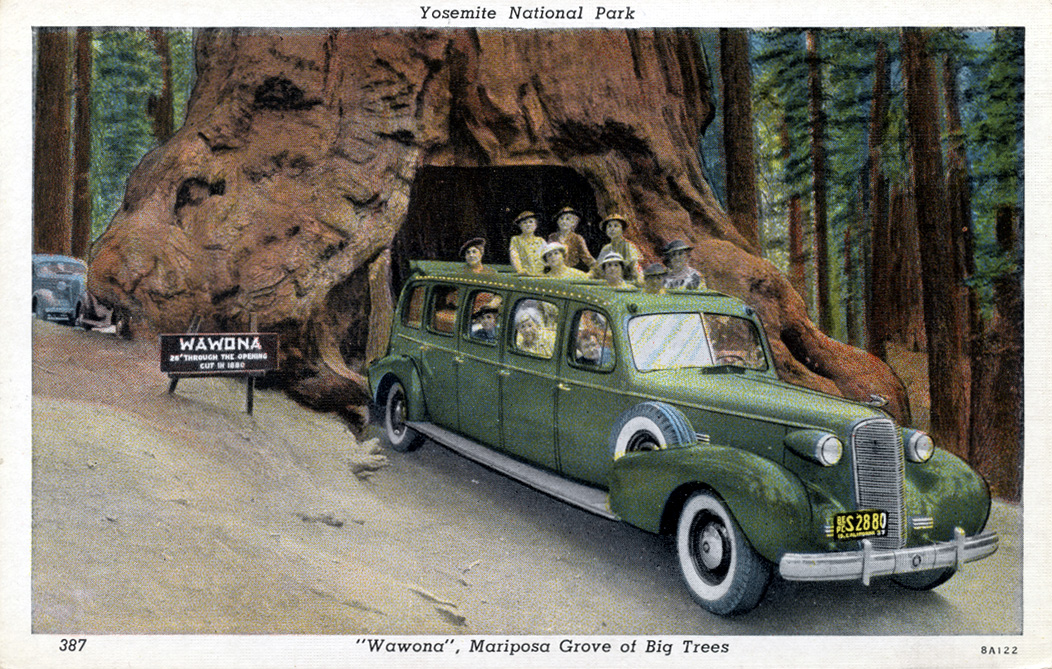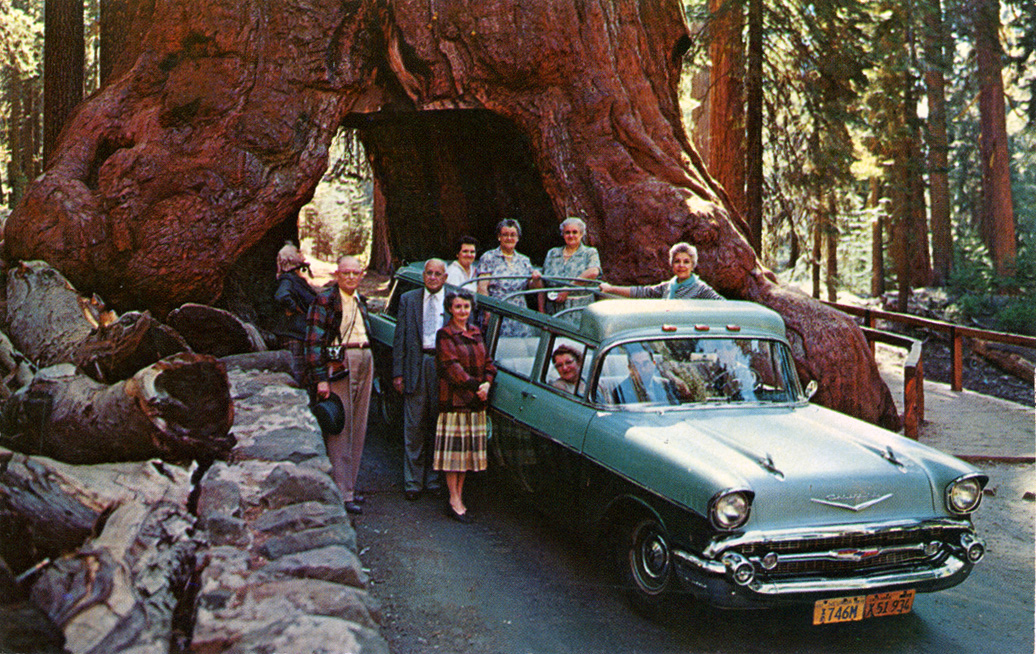 RIP to the most perfect photo op there ever was for showing off your new ride.
All of the remaining drive-thru trees are now privately owned tourist attractions, including the Chandelier Tree in Mendocino County, operated by the Underwood Family since 1922.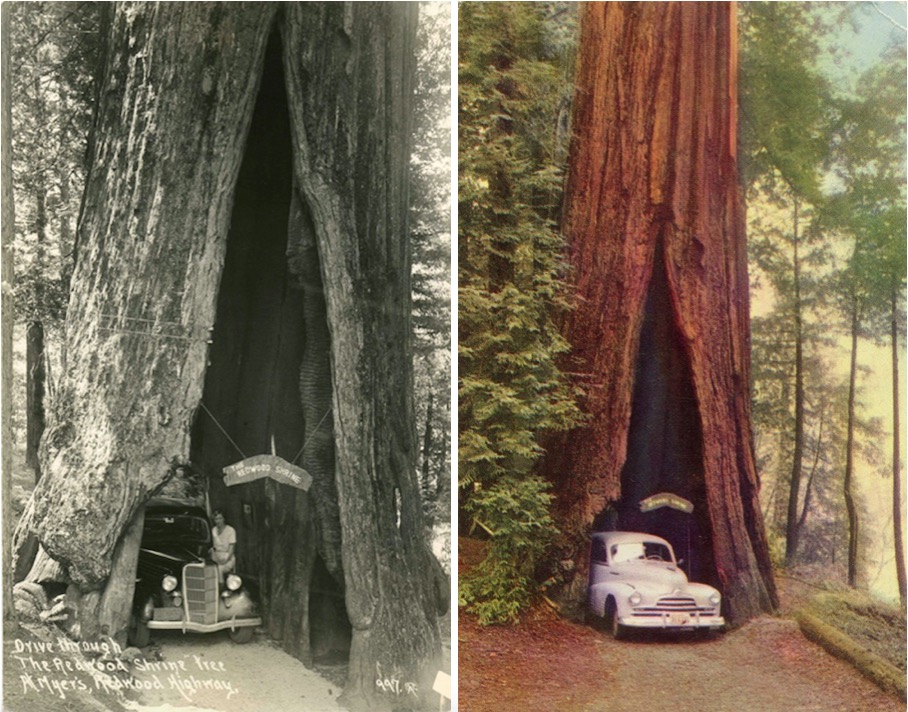 Avenue of the Giants features three trees in Northern California that visitors can drive through for a fee of $5 or more. The Shrine Drive-Thru tree has a natural opening that was created by fire centuries ago, large enough for full sized autos and pickups to drive through. These trees are able to stay alive with so much of their hearts cut out because they have shallow root systems that spread out for up to 250 feet from the base, entwine with neighboring trees, adding to its stability. As long as the bark and cambian layers are intact, which is where the growth of the tree takes places, they can continue to age for hundreds of years.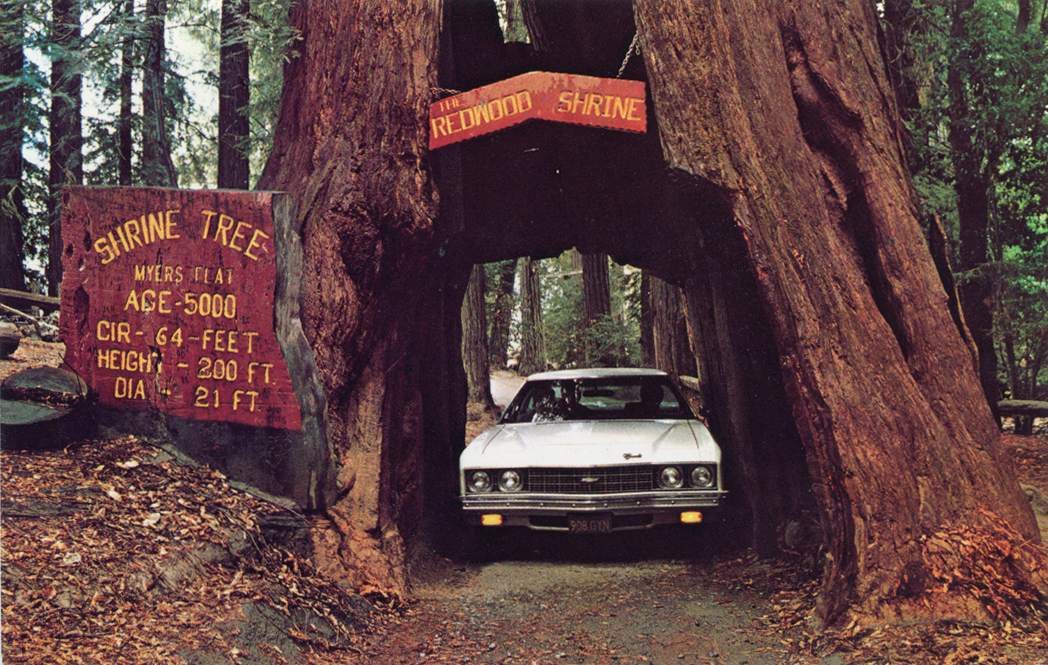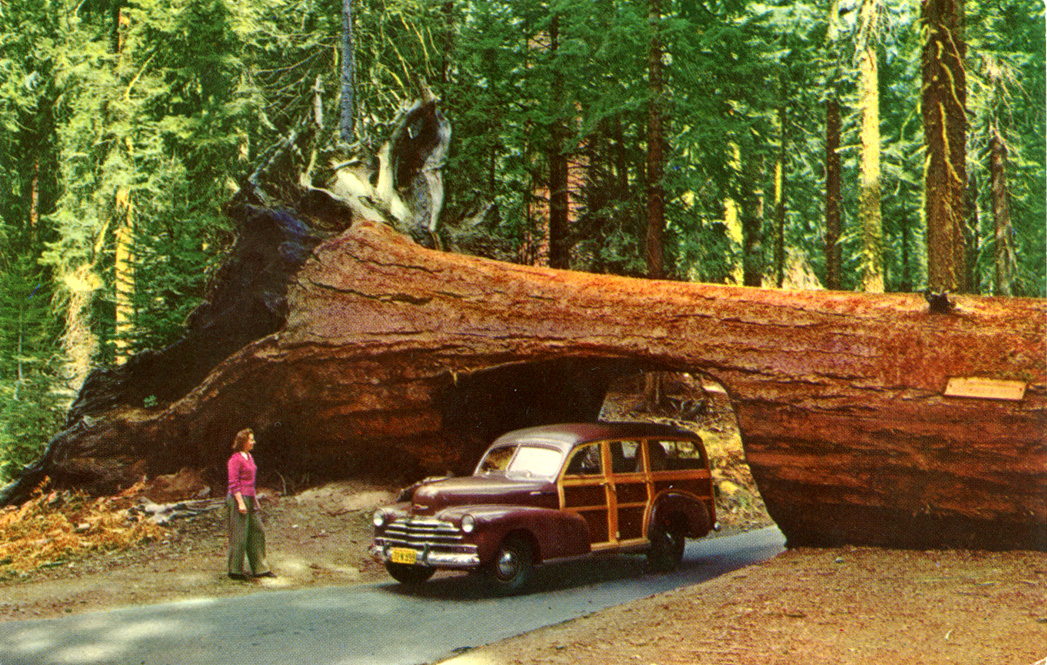 But of course when these giants do finally buckle, they make pretty impressive sights. The fallen Tunnel Log of Sequoia National Park came into being after an unnamed giant sequoia fell across the Crescent Meadow Road in late 1937 as a result of natural causes. The following summer, a tunnel was cut through the fallen log as a visitor attraction, still in use today.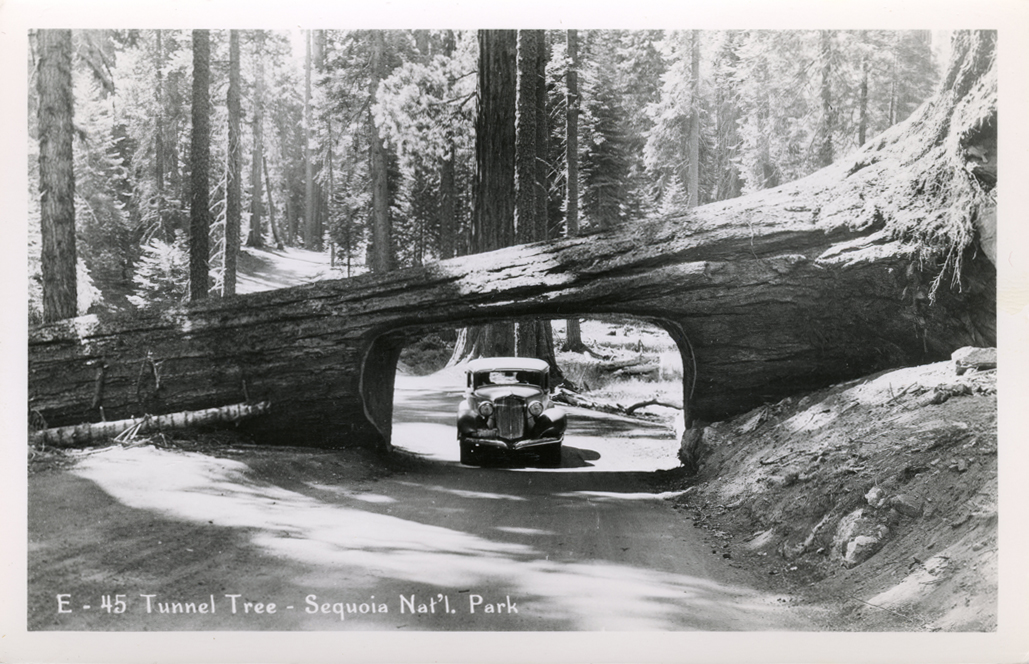 Other Redwood Attractions…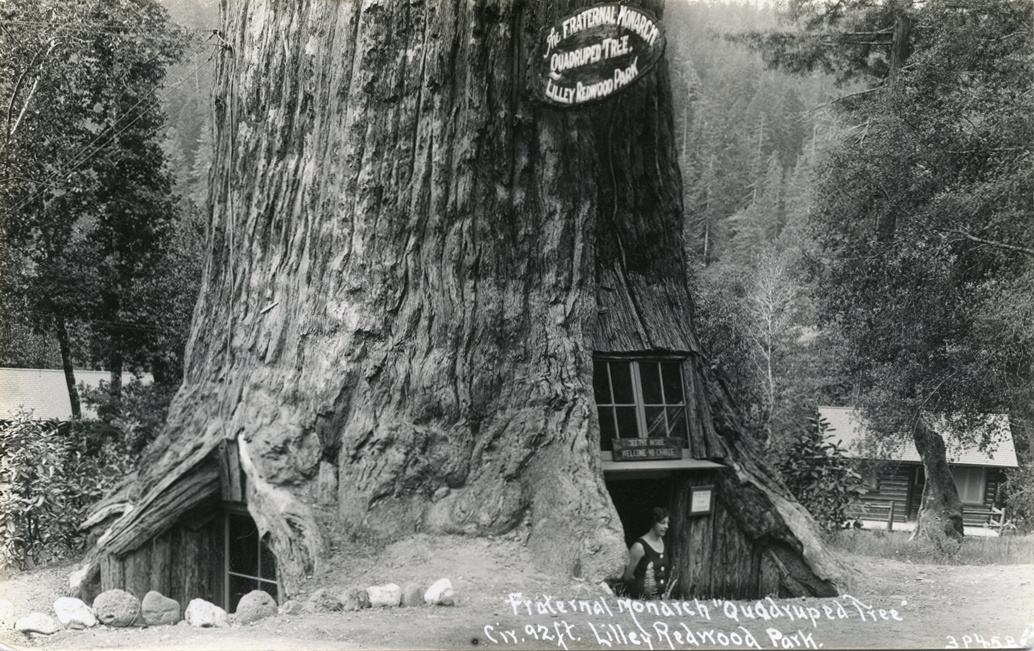 In the 1930s, the Ripley's Believe-it-or-Not guide to the bizarre, named it the "tallest one room house in the world". Located in Lilley Redwood Park on the Redwood Highway, it was burned out completely hollow in a forest fire about 300 years ago, and still living and perfectly healthy. You can still see the charcoal inside of the tree from the forest fire, and it's burned out as high as a five-story building inside.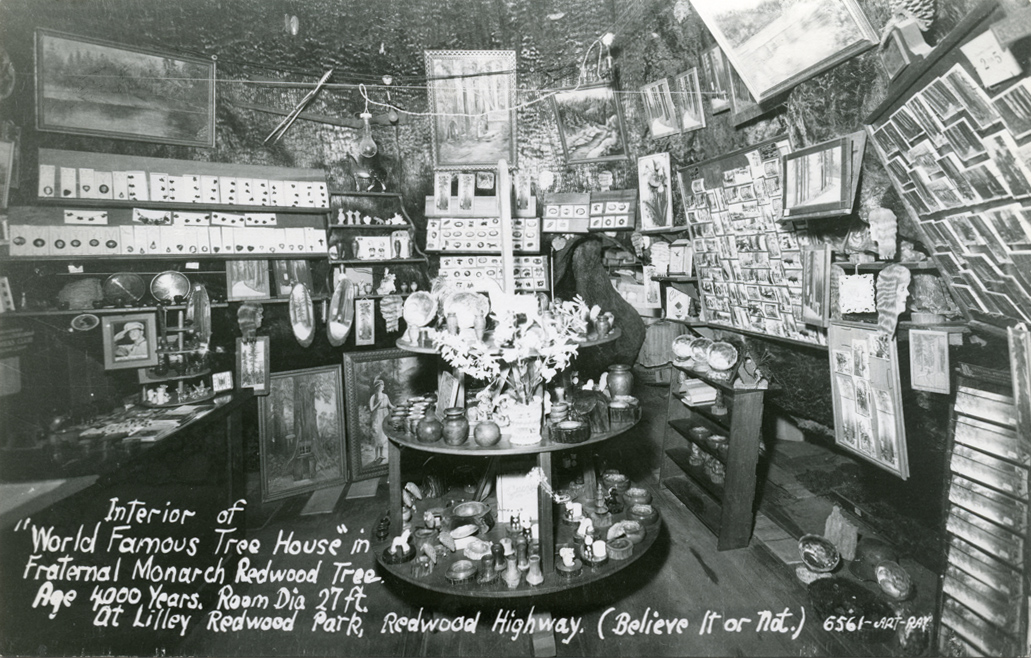 Despite being called the Tree House "the tallest one-room house in the world," no one ever "lived" in the tree house. It started out as a tourist donut shop.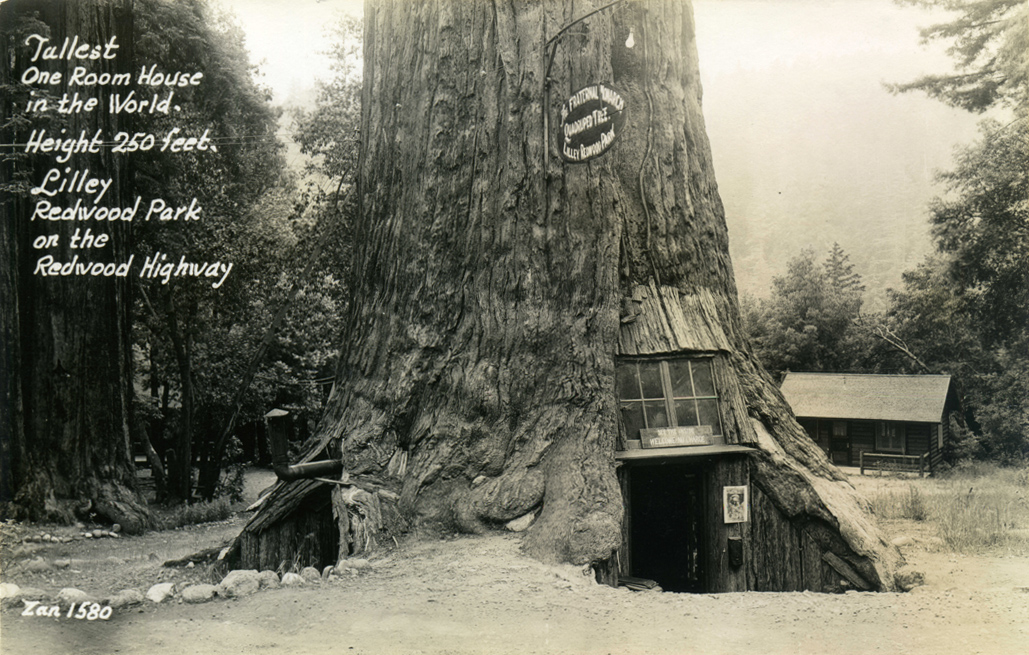 There are several more tourist traps to find just like it, and after the first couple, I get the feeling the novelty starts to wear off quite quickly!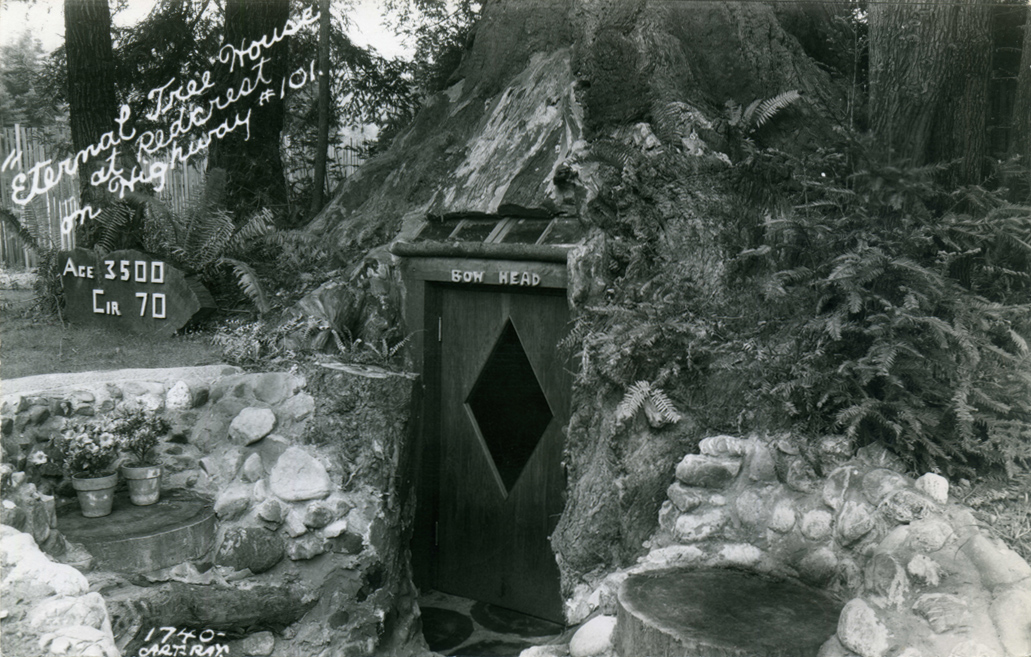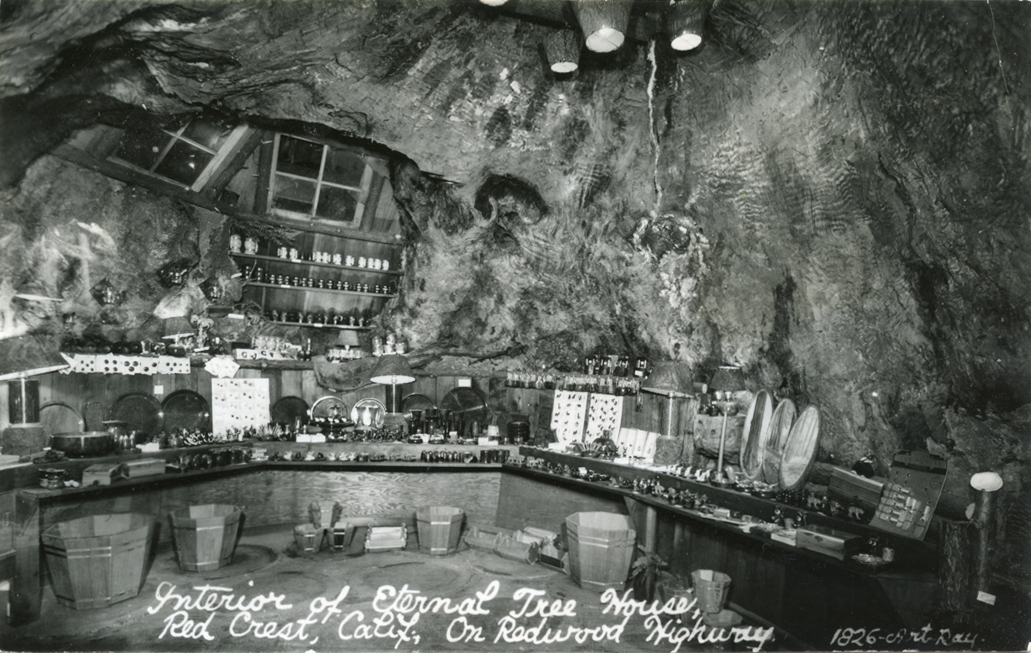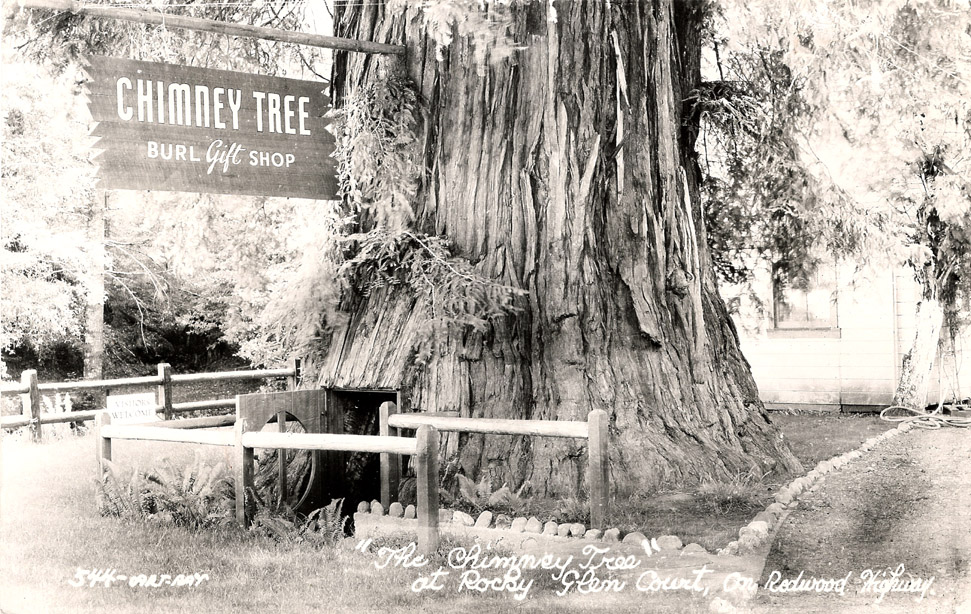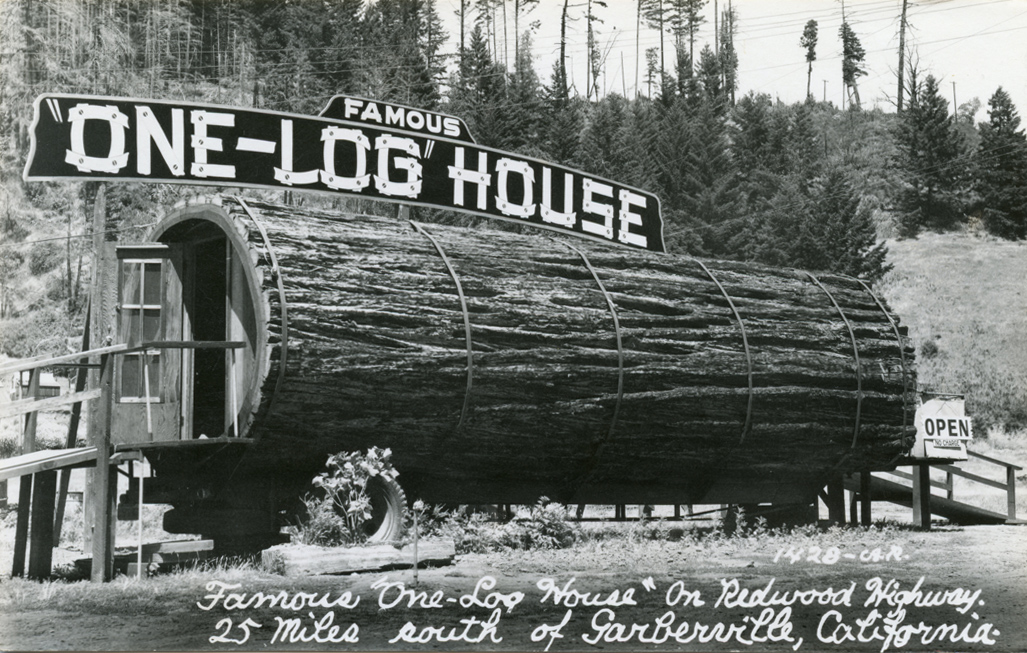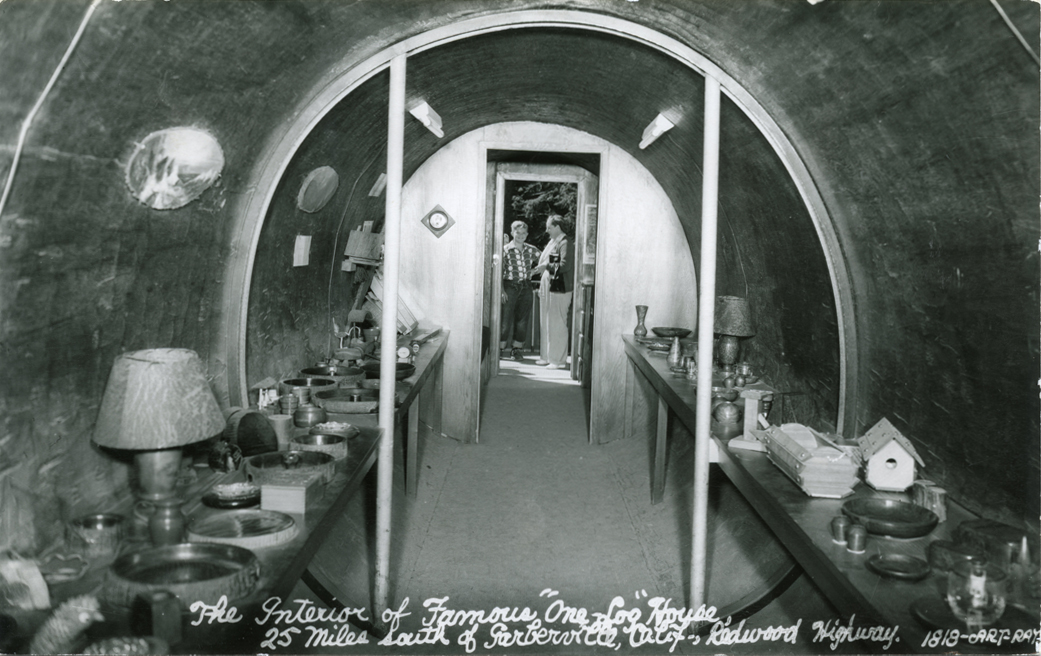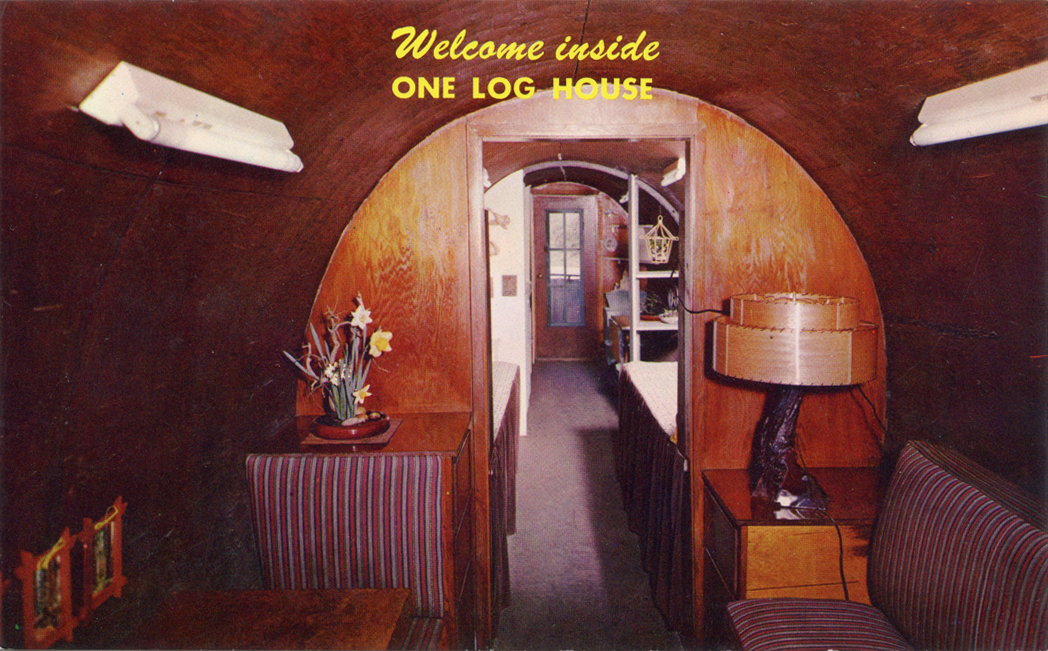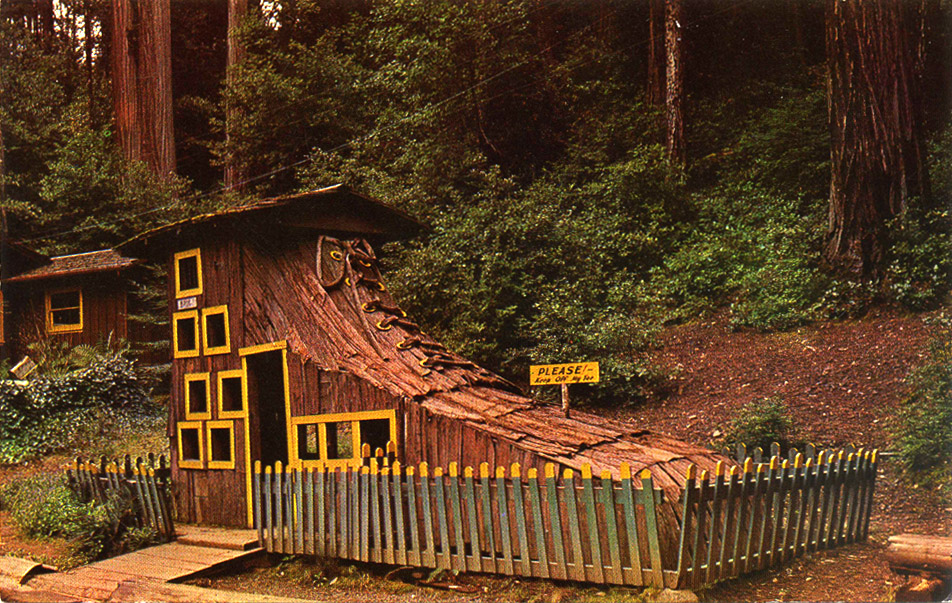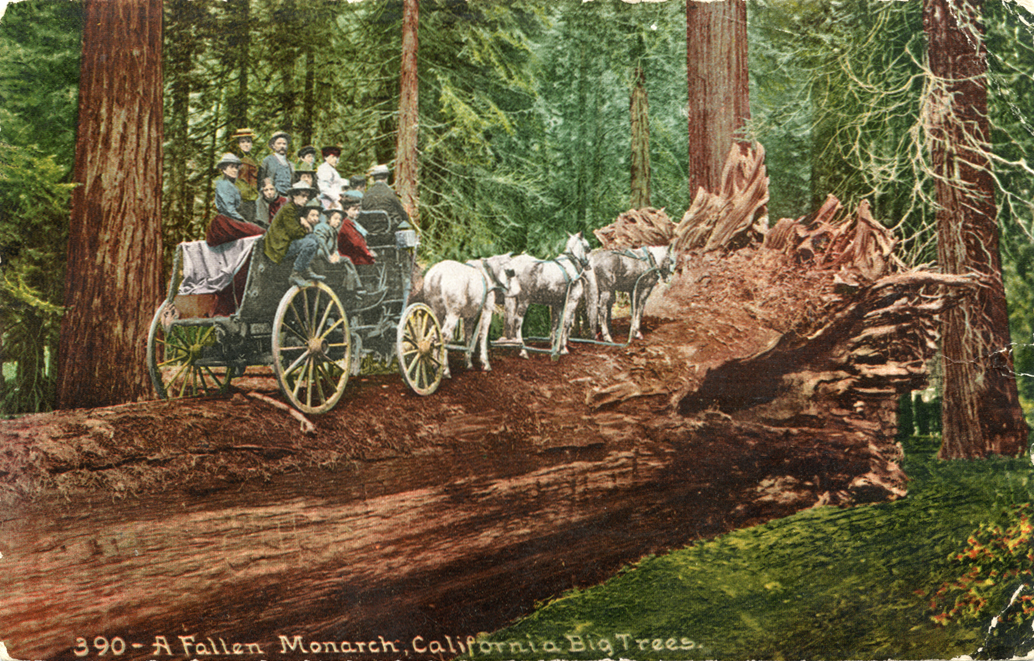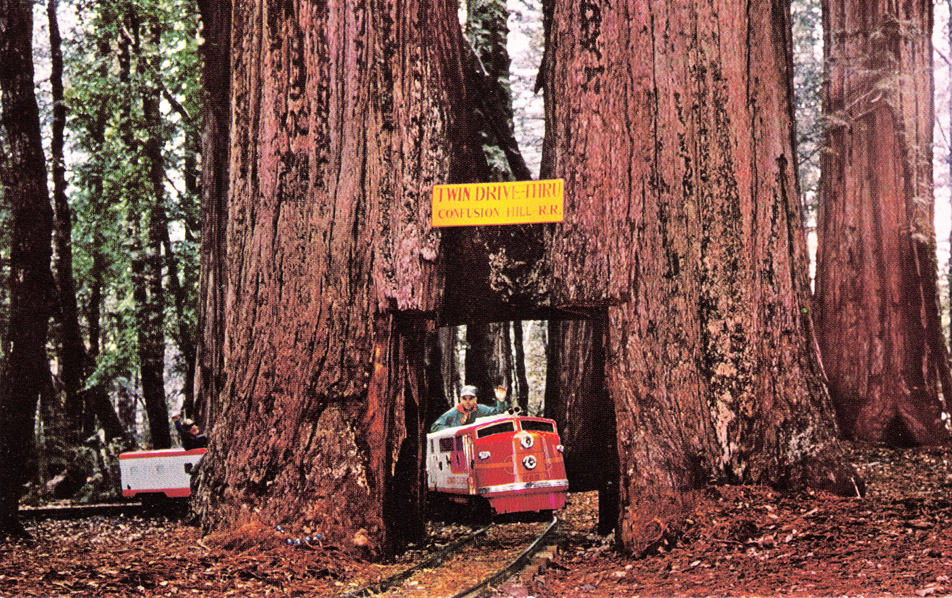 Discover a vintage archive of Drive-Thru Tree postcards and photographs on Image Archeology.