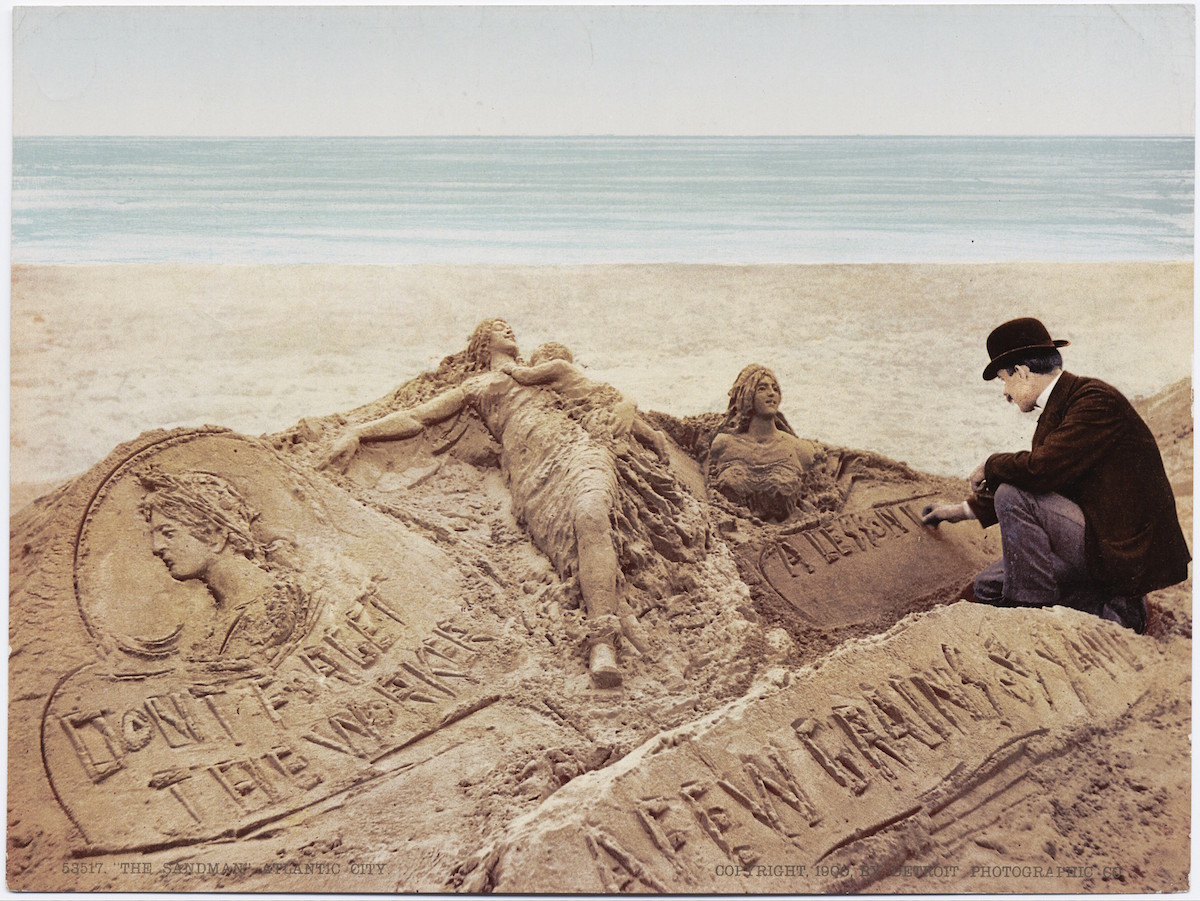 Tourism just ain't what it used to be. I stumbled upon this incredible archive of tinted photochromes from the dawn of the 19th century hiding away in the Beinecke rare books and manuscript library. Published by the Detroit Photographic (which no longer exists), the firm's photographers travelled the country snapping the sights of North America to be printed on postcards and sold to the public. Hop in the MessyNessy time machine…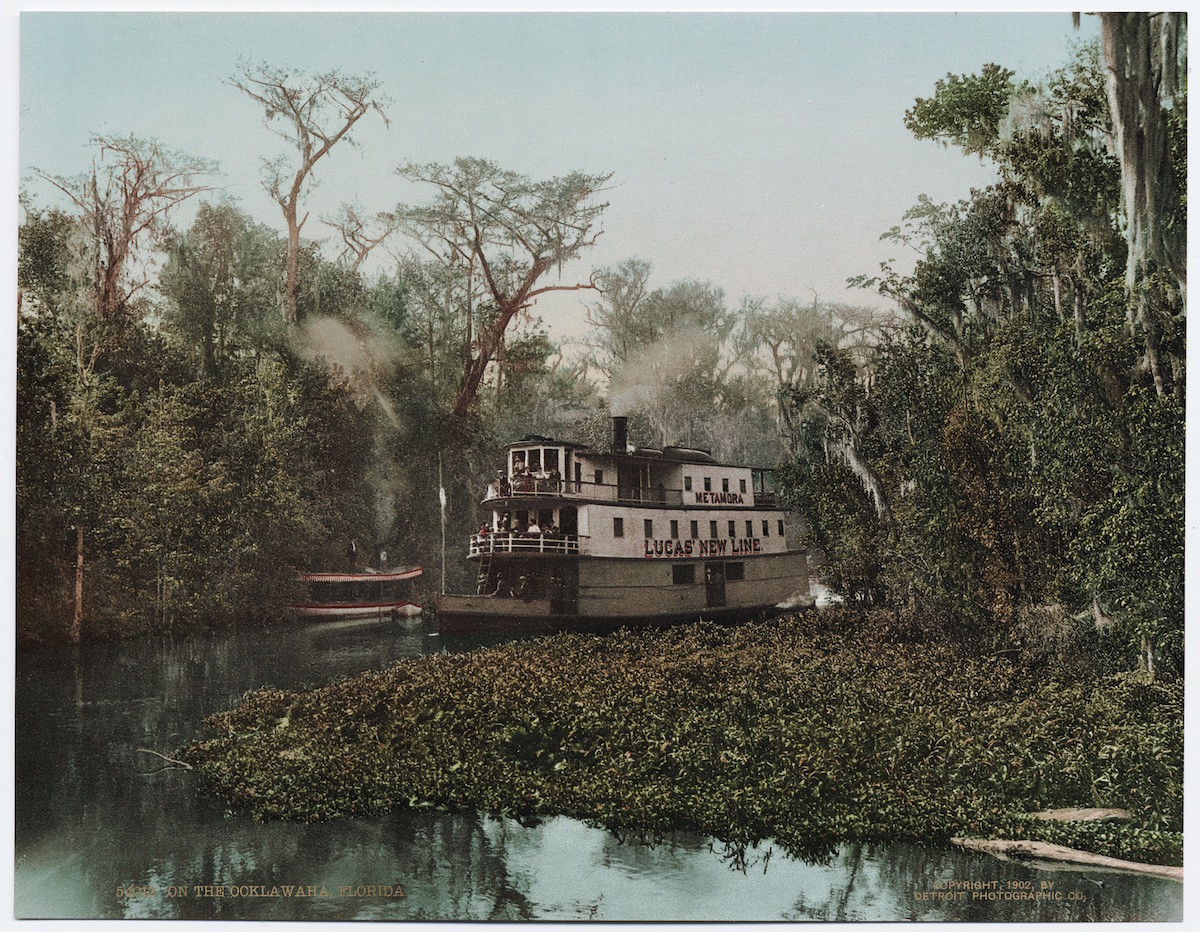 Once famed Palatka Metamora Lucas New Line paddle wheel steam boat, cruising along the Ocklawaha River, Florida, 1902
Gold's Curio Store, Santa Fe, New Mexico, circa 1897. "
This was the first Indian curio business established in Santa Fe. The ramshackle old adobe building with wood carrying burros in front of and or around the corner on Burro Alley made this innovative curio shop on San Francisco street a favorite subject for photographers of the late 19th century. Jake Gold, a brilliant salesman, cast himself as a man worthy of a souvenir portrait card as a moustached, frilly leather jacketed rugged frontiersman complete with a muzzle-loaded pistol stuck in his braided shash belt. He was equally colorful in discourse, "The tourists want to hear tales, and I am here to administer the same." – Wilford's Trading Post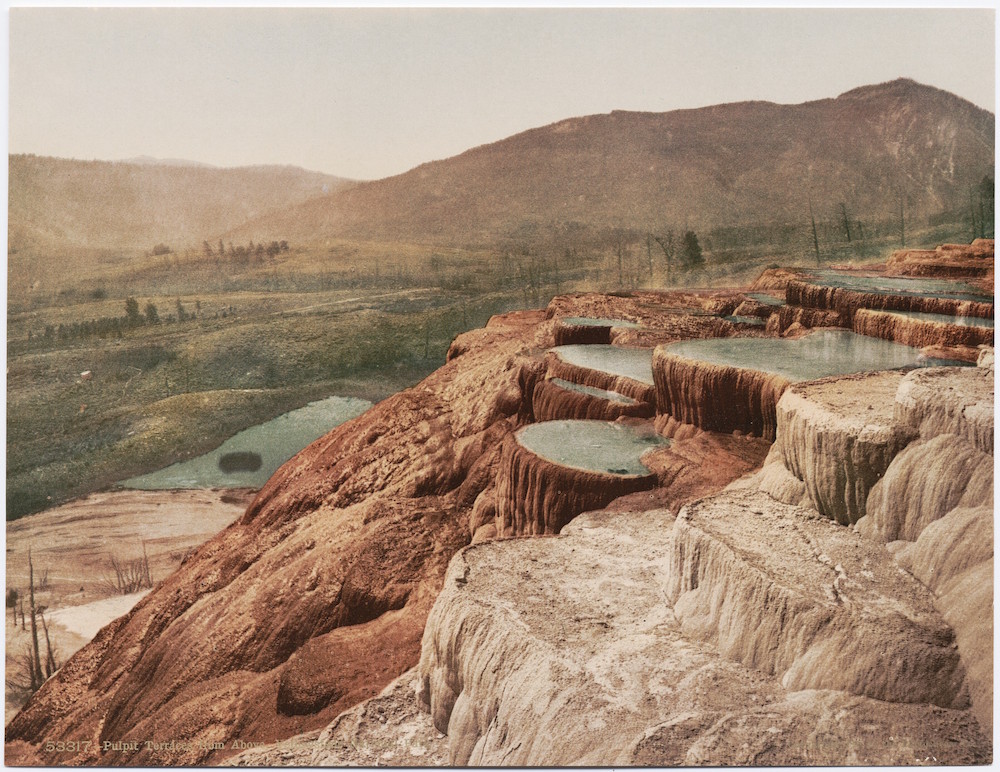 Pulpit Terraces from Above, Yellowstone National Park circa 1898. I found very little information on the current state of these terraces today and could only find old photographs of them. They may have changed names to the Travertine terraces. Any information welcome in the comments!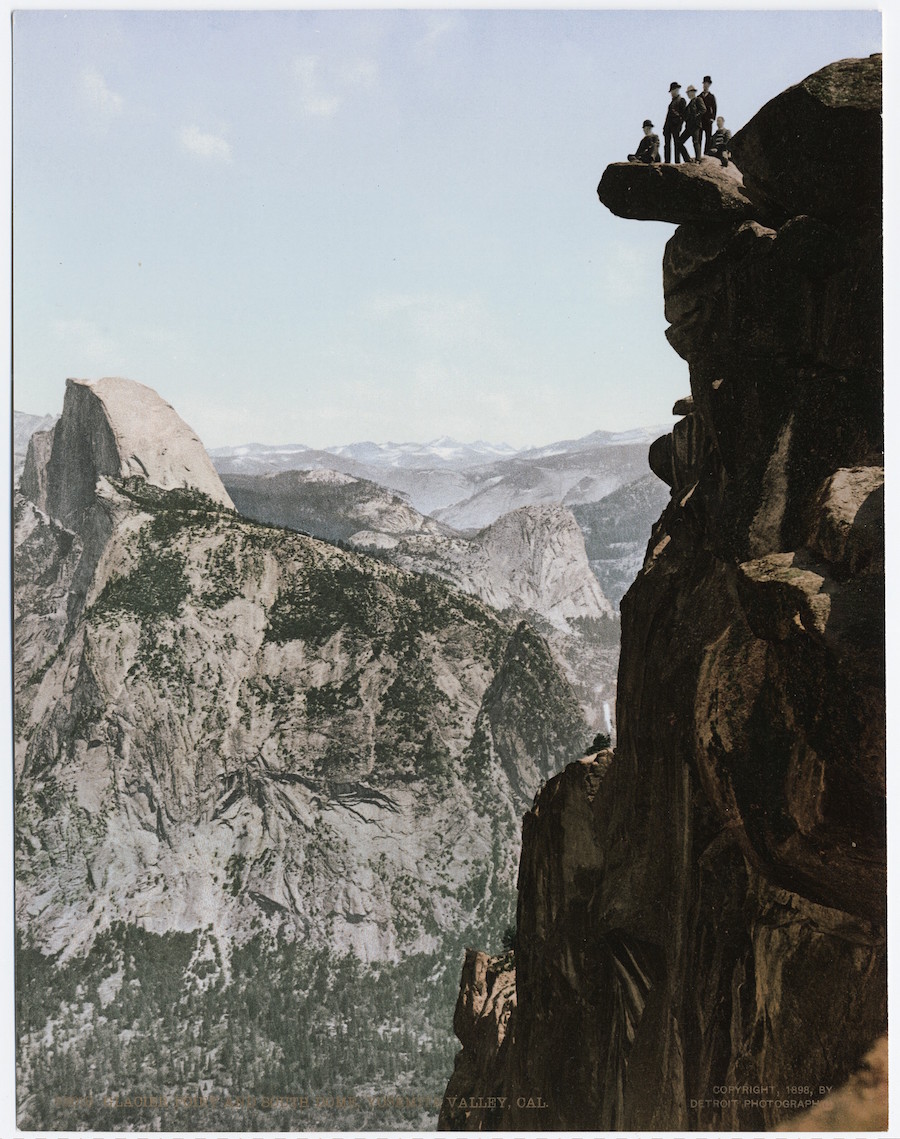 Glacier Point and South Dome, Yosemite Valley, 1898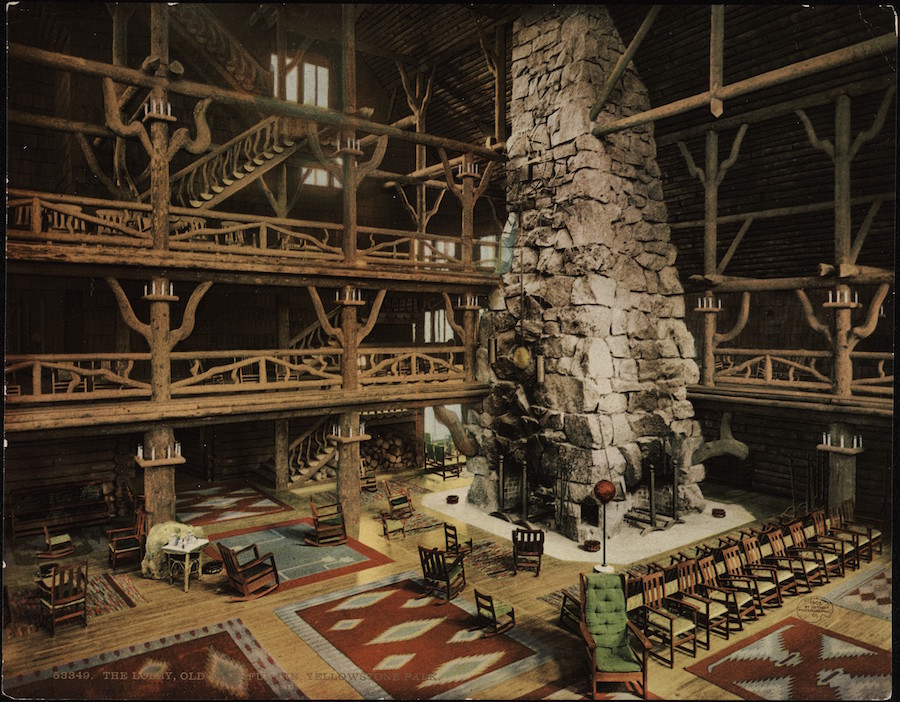 The Lobby, Old Faithful Inn, Yellowstone Park, ca 1897, still open.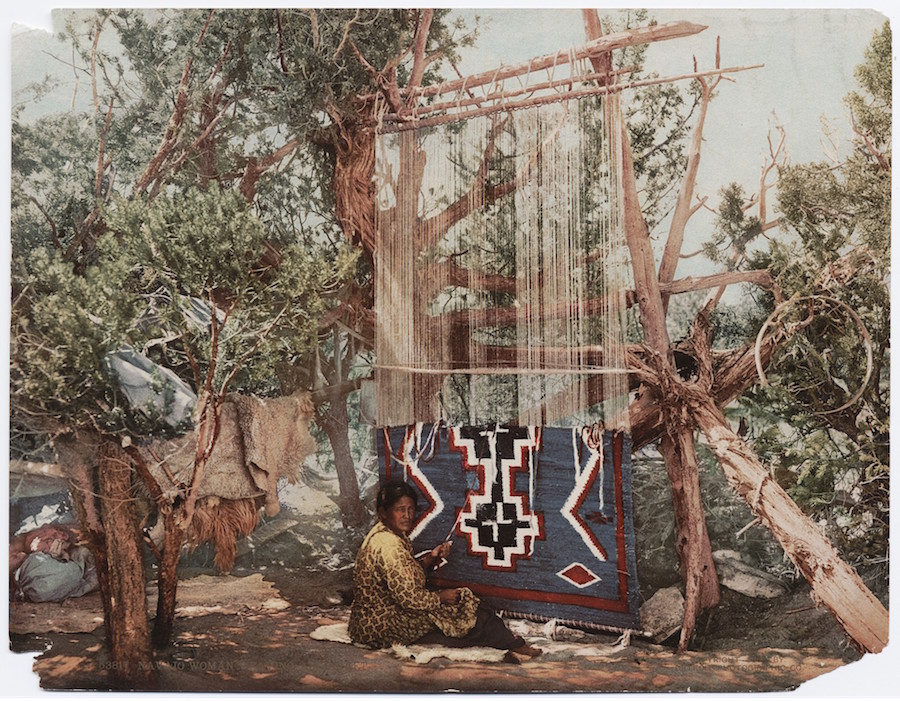 Navaho Woman Weaving a Blanket, 1902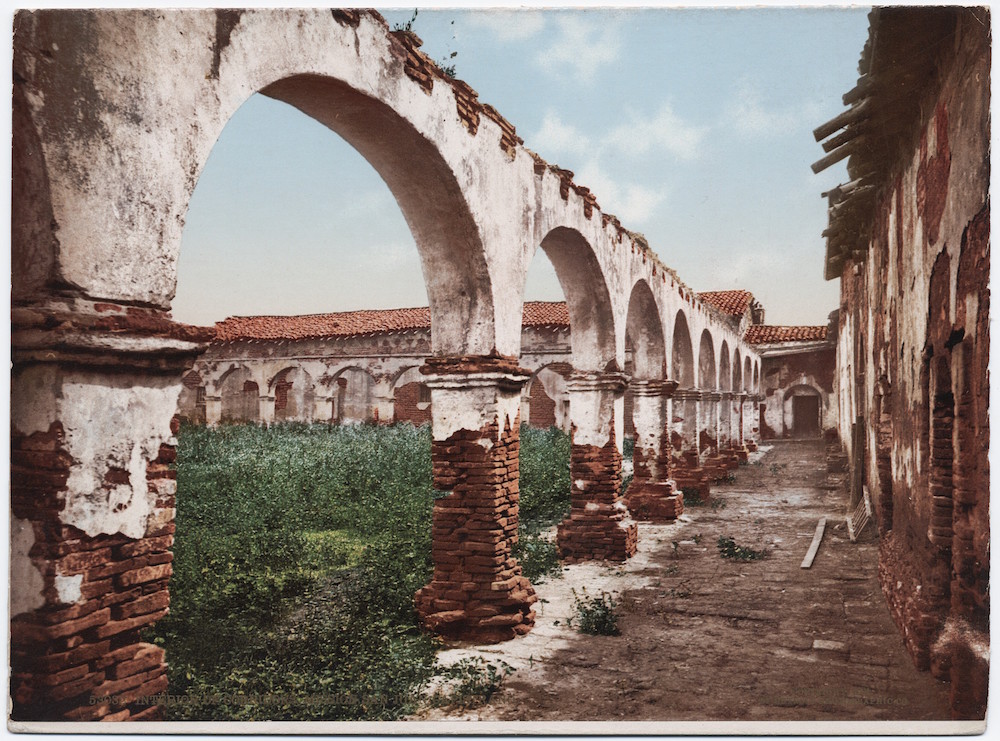 Interior of Corridors, Mission San Juan Capistrano, 1906. Now a 200 year-old monument you can still visit (or get married in).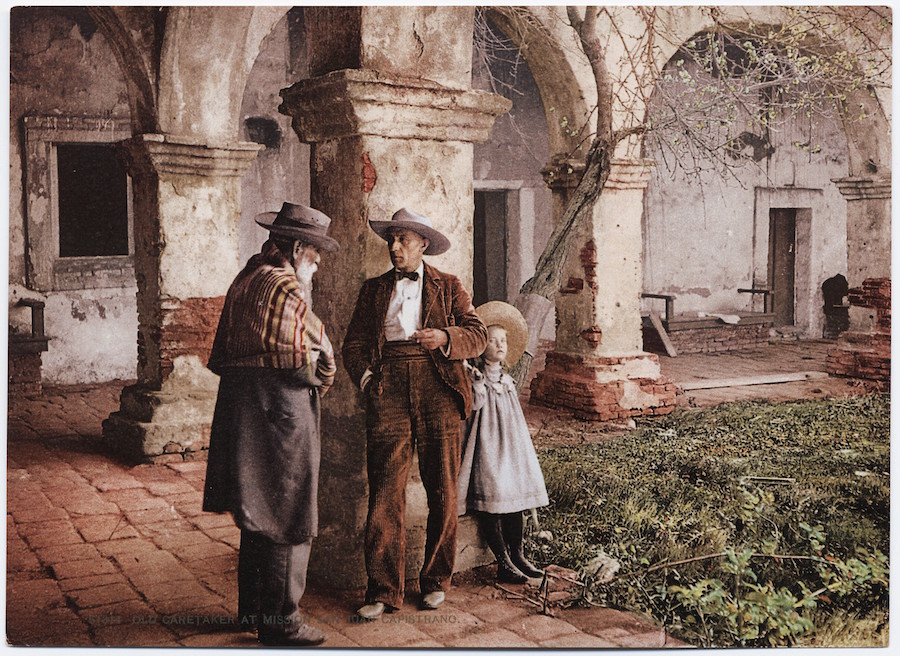 Old Caretaker at Mission San Juan Capistrano, 1897 (see caption above).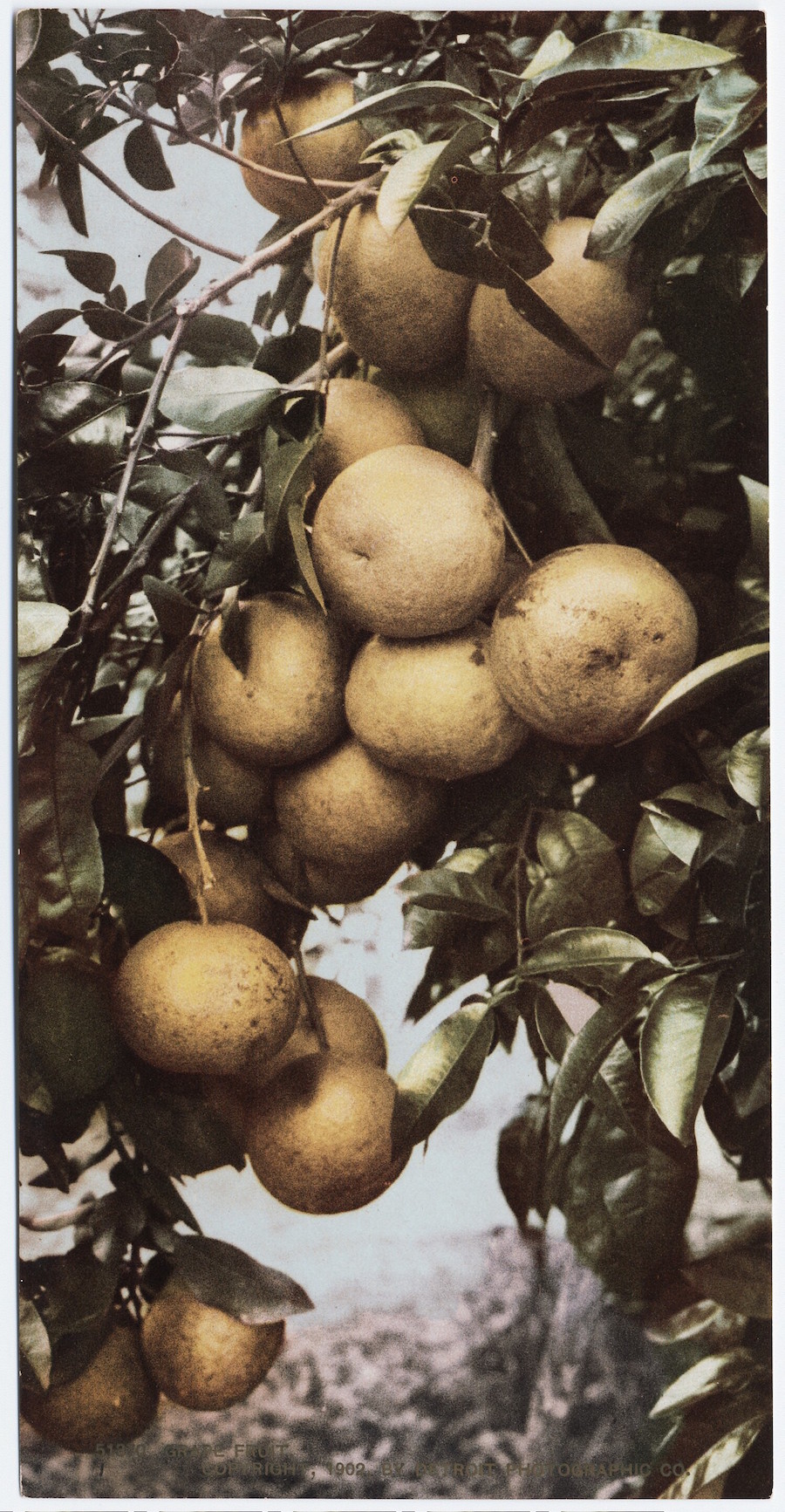 Californian grapefruits, 1902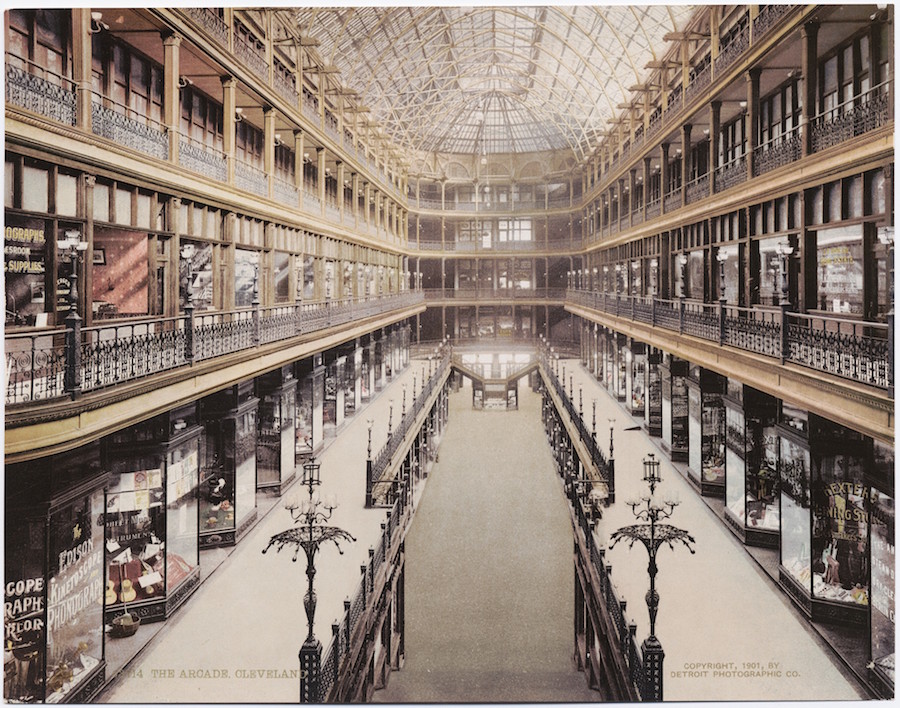 The Arcade, Cleveland, 1901, still open for business.
Glen Afton Spring, near Pen Mar Park, 1903. No current information found, appears to be lost to the modern world.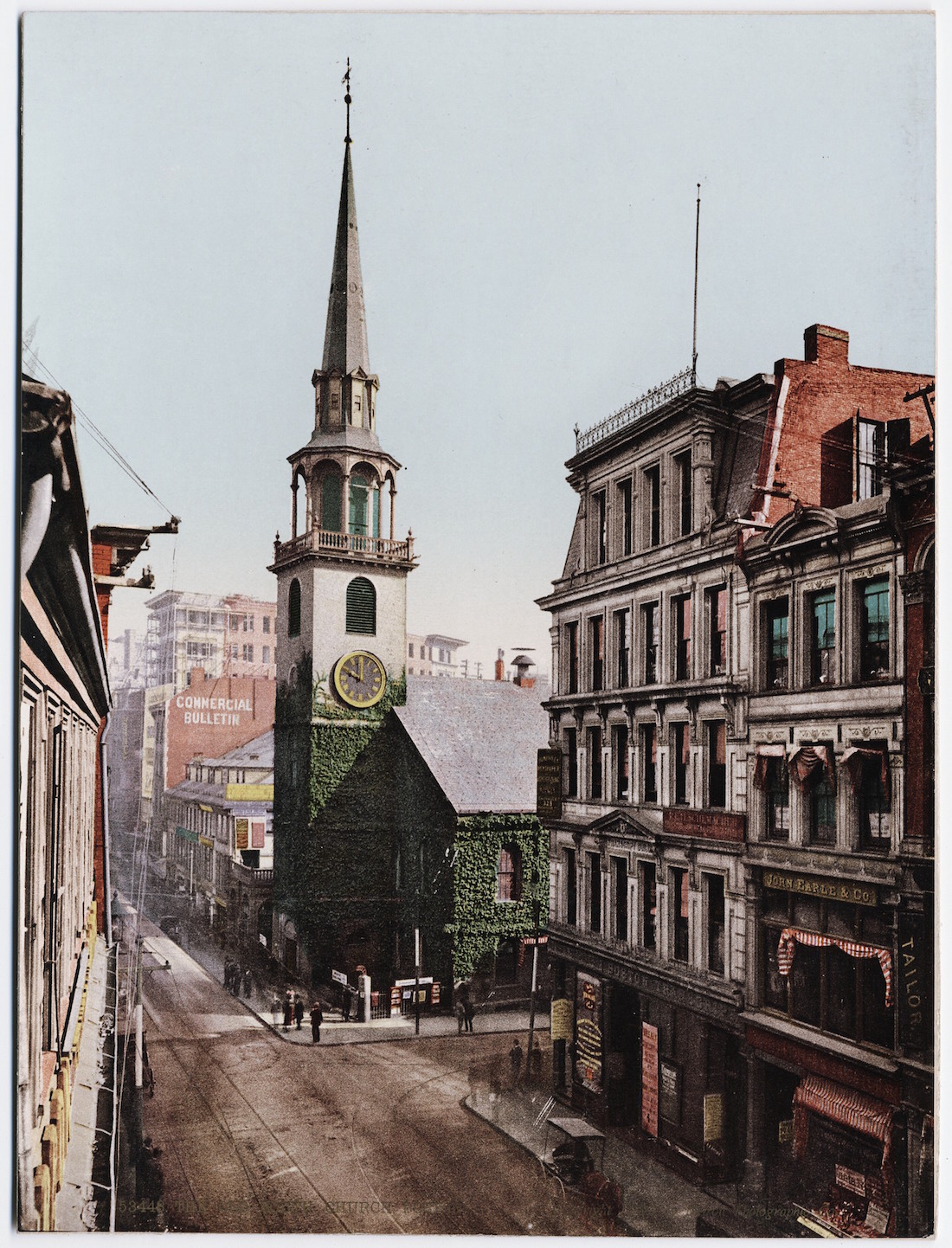 The Old South Church, Boston, 1900.
The second oldest church building in Boston, built in 1729… During the siege of Boston, the British gutted it, burned the pews, and used the building as a riding school. Old South survived fires in 1810 and 1872, and was destined for demolition in 1875 when concerned citizens stepped in, formed an Old South Association, and raised the money needed to save the building. Today, the association continues to operate Old South as a museum. It is the site of lectures, meetings, concerts, plays, and church services. The steeple now contains an 876-pound bell cast by Paul Revere in 1801. Hooked up to the 1766 tower clock, it rings out the time on the hour, reminding Bostonians of an earlier era.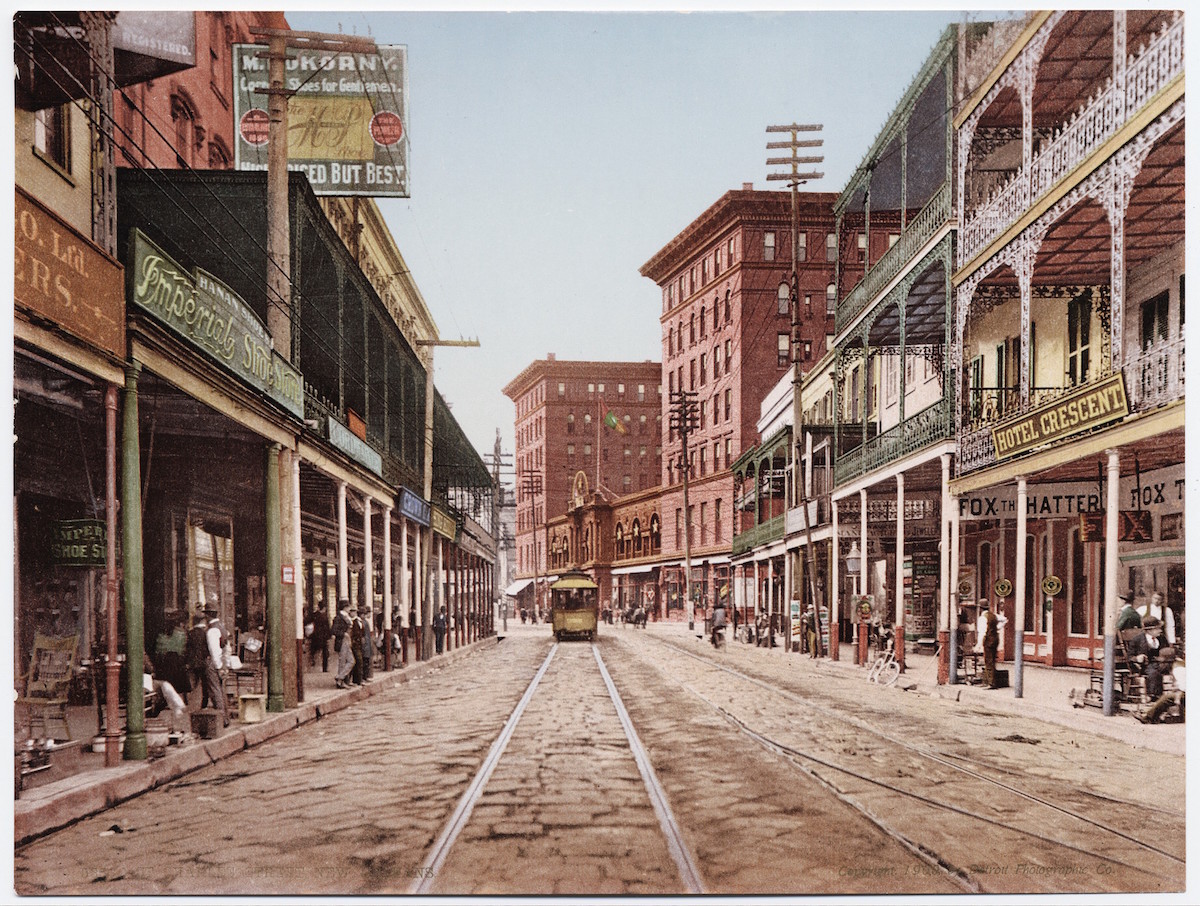 St. Charles Street, New Orleans, 1900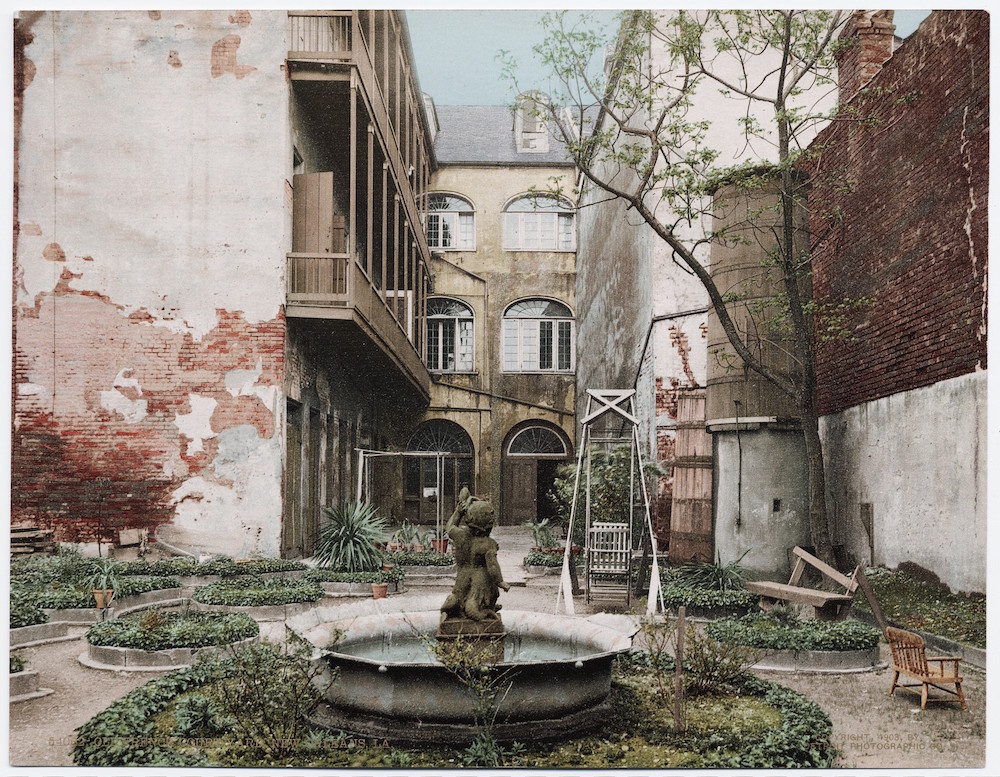 Old French Courtyard, New Orleans, Louisiana, 1903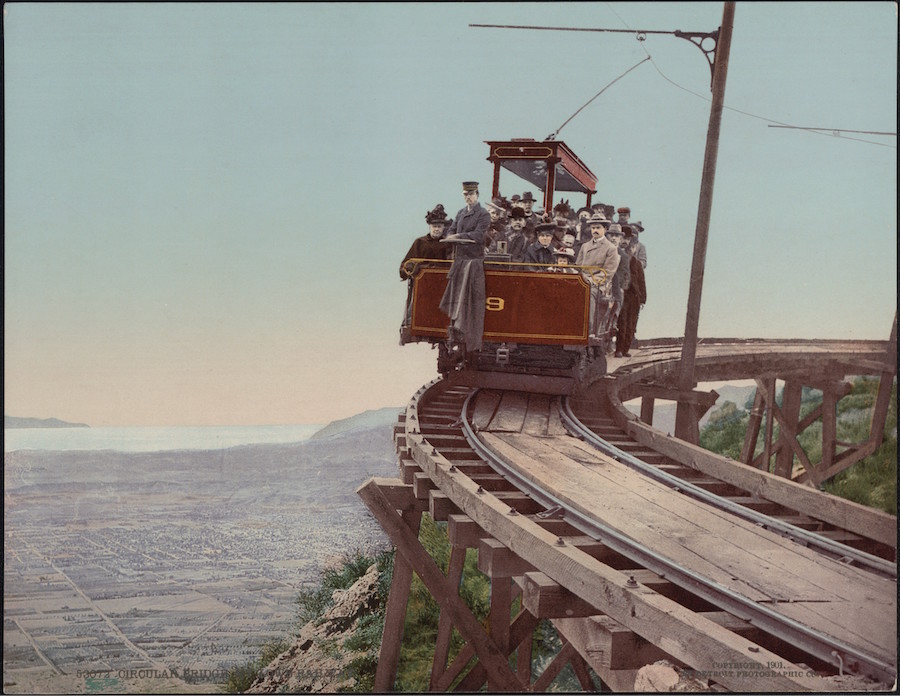 Circular Bridge, Mt. Lowe Railway 1897-1924. It was "the grandest scenic trip on earth"; an enchanting and world-famous mountain railway journey to a vast resort where champagne and caviar was served along with panoramic views over southern California as far as the Pacific Ocean. this railway hasn't existed since 1936 when it was abandoned following a series of natural disasters and bad business decisions. The pride of California's once most scenic attraction has been all but lost and wiped off the map. Hikers who only have access to the former railway resort by foot, will find nothing but ruins, a few steps and other clues, basic stone foundations of the old luxury hotels and rusted metal remains from the railway. More pictures can be found on the Mount Lowe Preservation Society.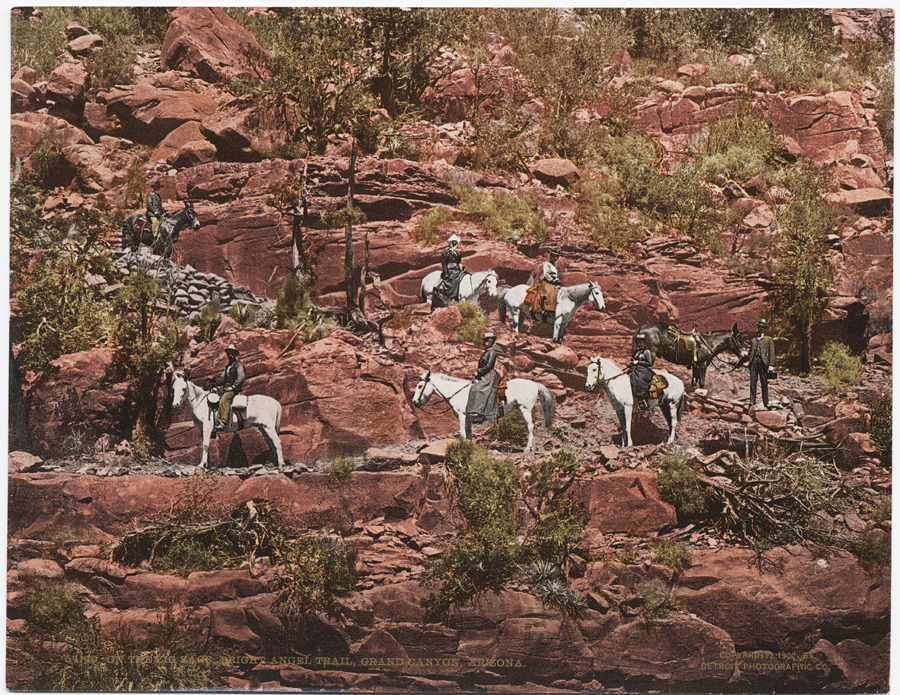 Bright Angel Trail, Grand Canyon, Arizona, c. 1902. You can still find the same trail.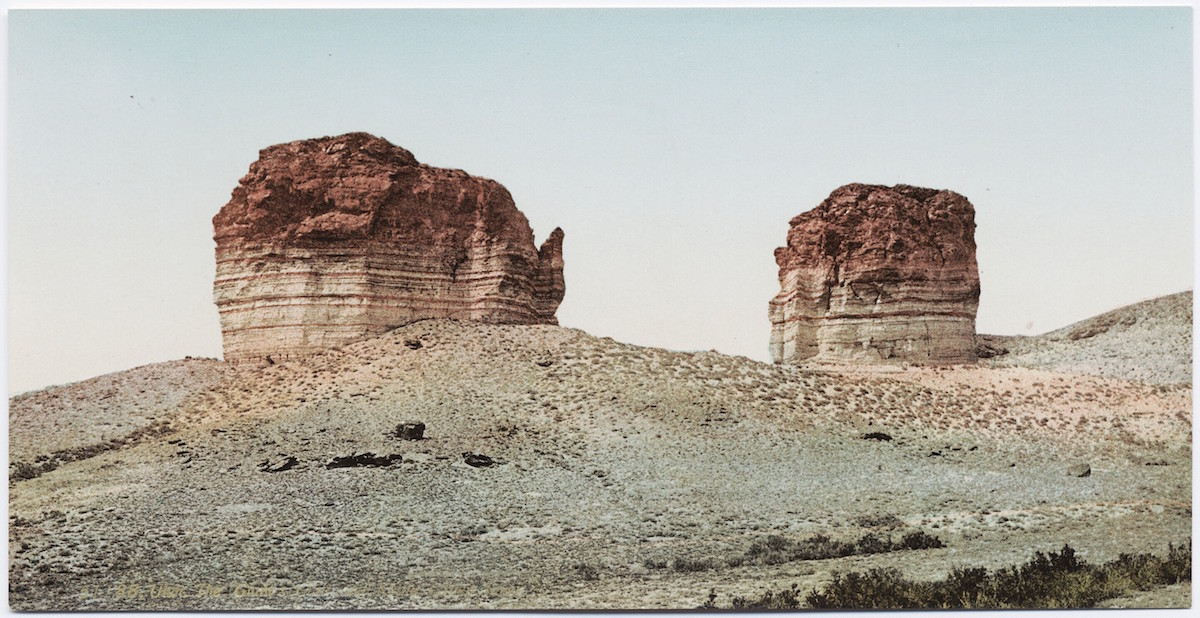 The Giant's Club and Kettle, Green River, Utah, 1898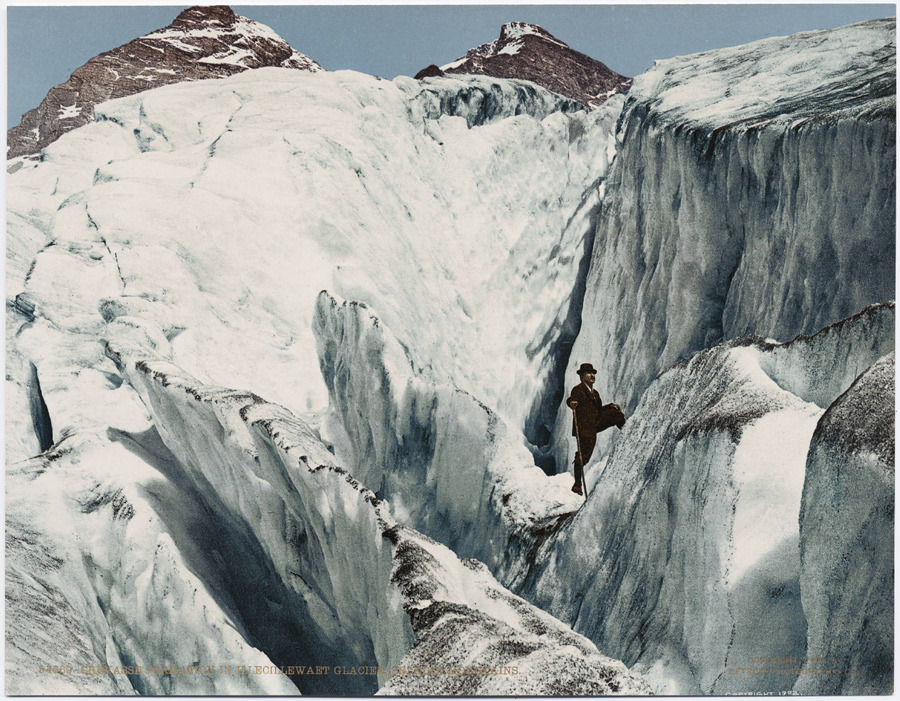 Crevasse Formation in Illecillewaet Glacier, Selkirk Mountains, circa, British Columbia, 1902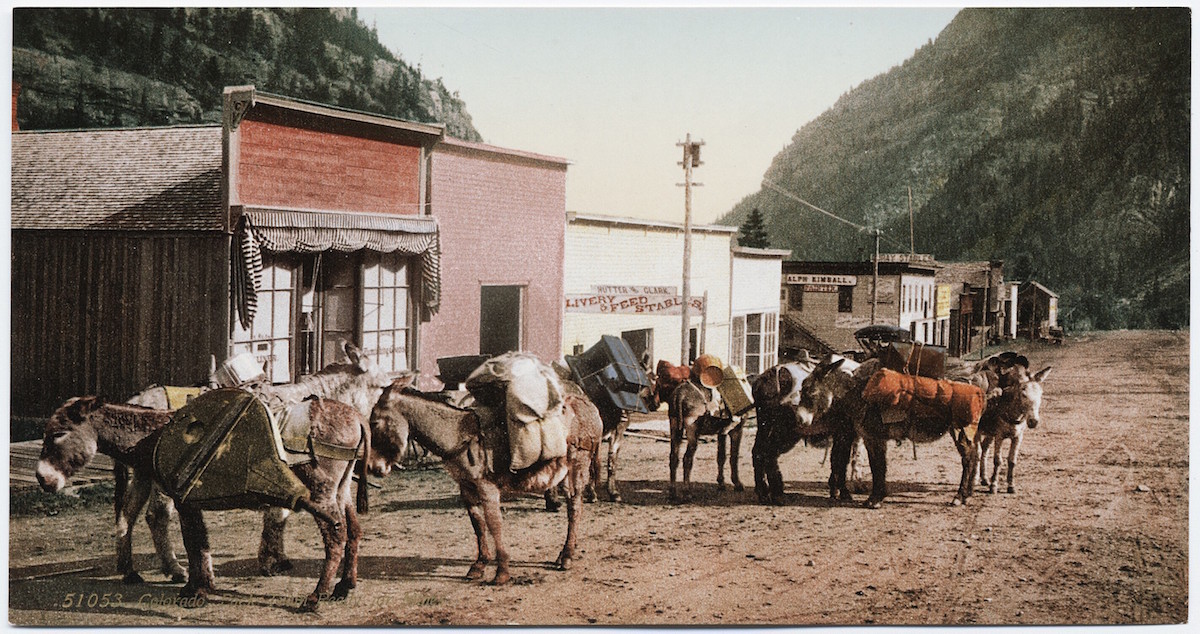 Pack Trail Ready for Mines, Colorado, 1904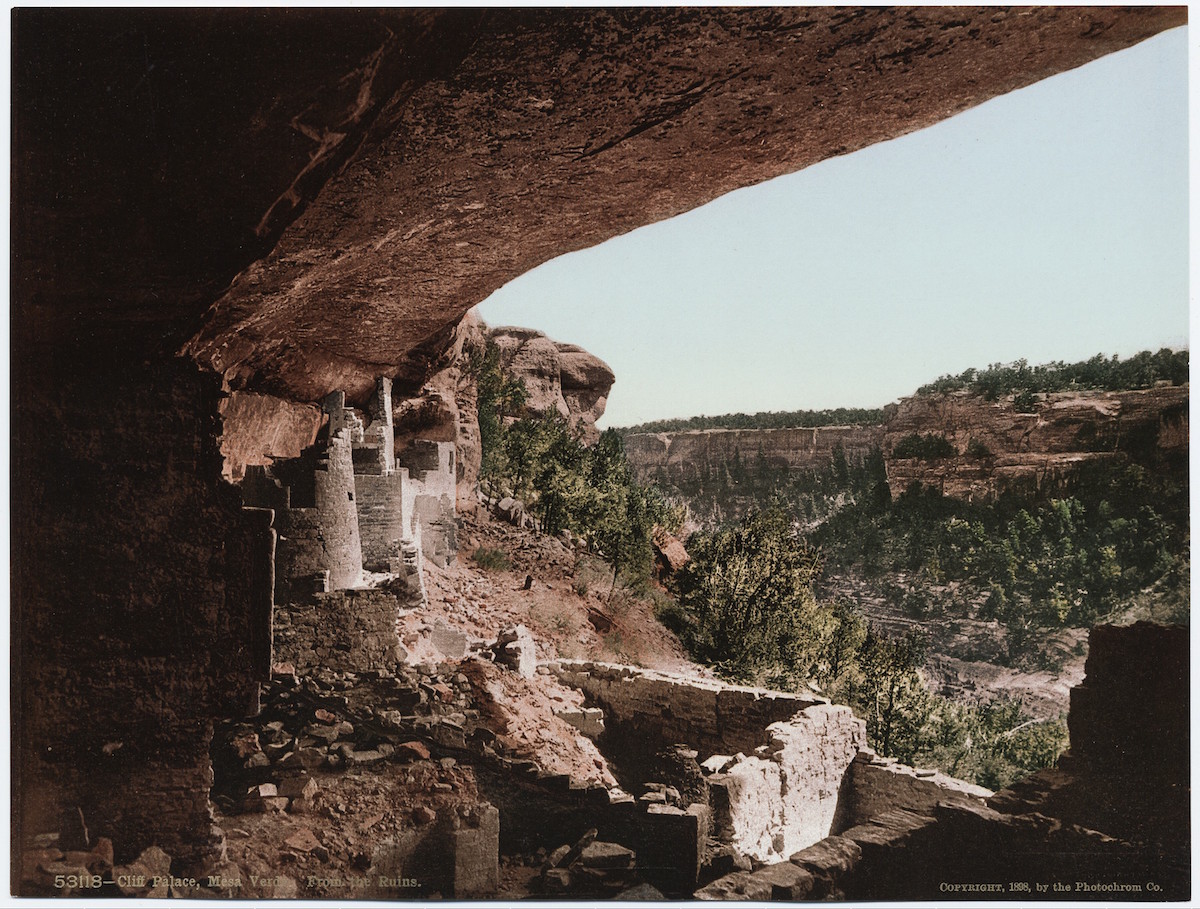 Cliff Palace, Mesa Verde, from the Ruins, 1904. Cliff Palace is the largest cliff dwelling in North America. The structure built by the Ancestral Puebloans is located in Mesa Verde National Park in their former homeland region. More info here.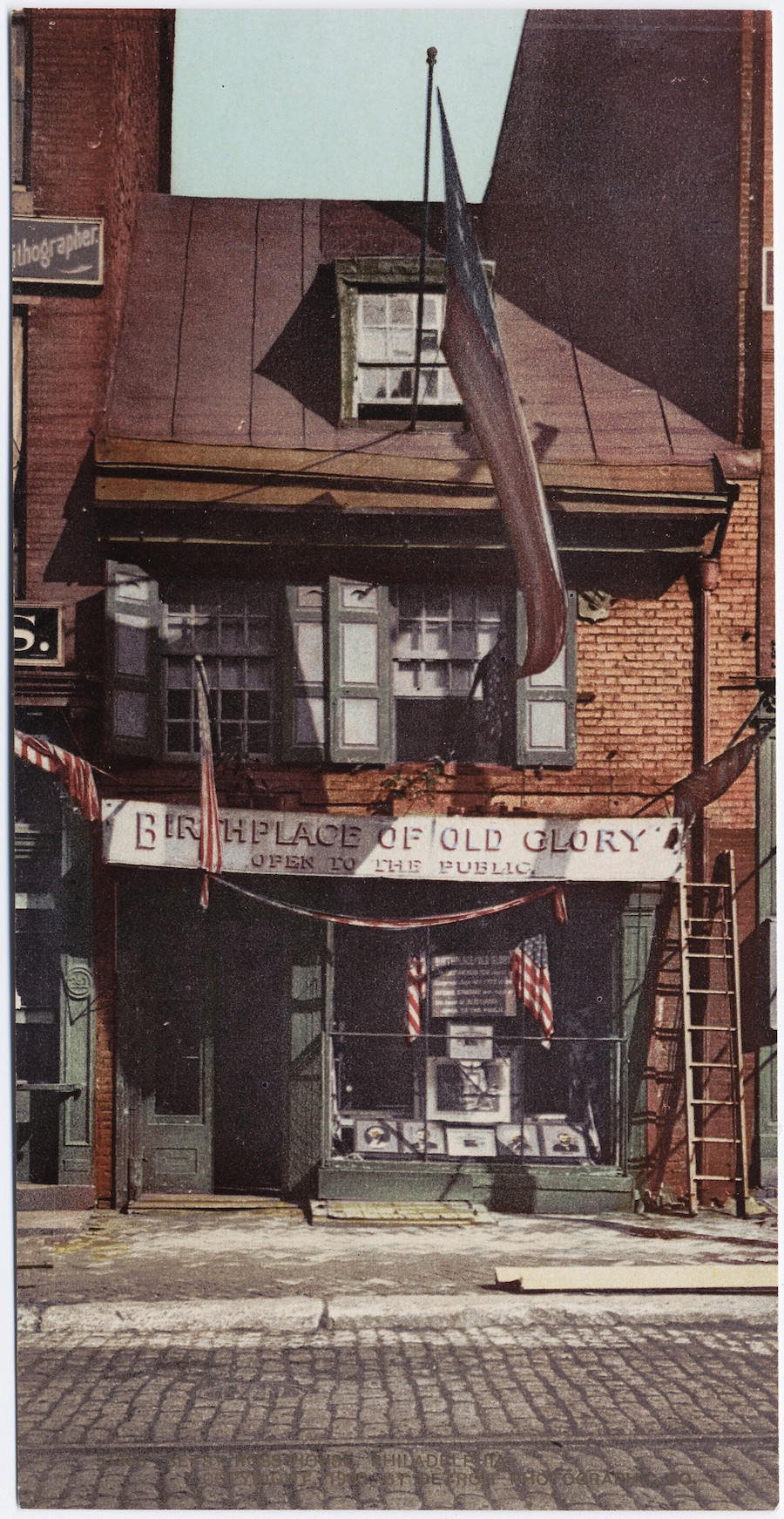 Betsy Ross House, Philadelphia, 1901. You can still visit it here.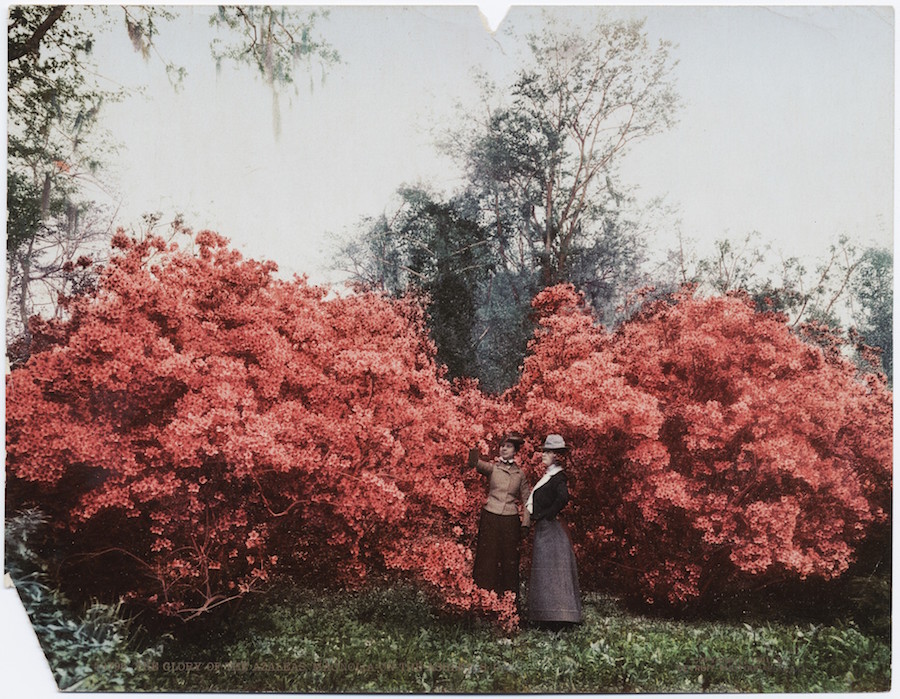 The Glory of Azaleas, Magnolia-on-the-Ashley, South Carolina, 1901. You can still visit these gardens at Magnolia Plantation & Gardens, Charleston's most visited plantation.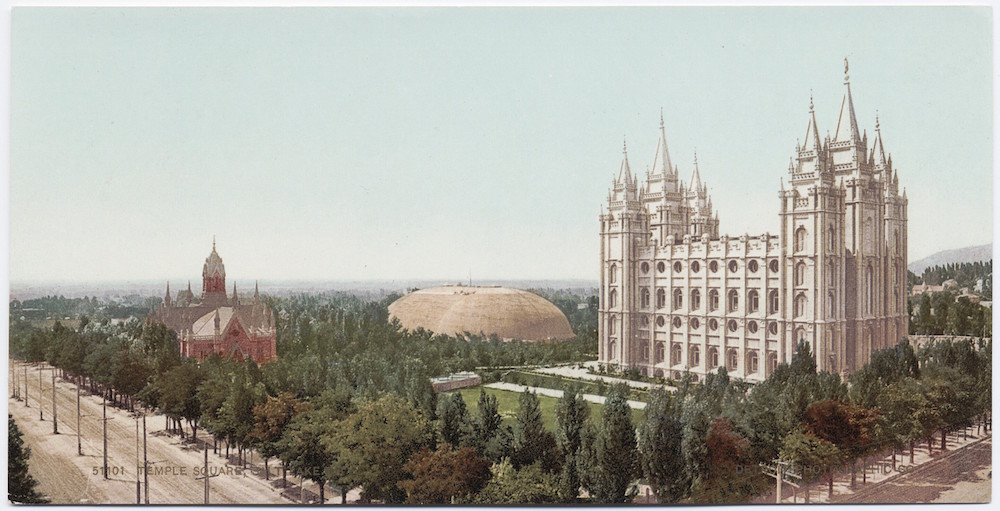 Temple Square, Salt Lake, 1898. Built as a Mormon temple in 1847, the Temple is currently owned by The Church of Jesus Christ of Latter-day Saints and located in the center of Salt Lake City, Utah. Attracting 3 million to 5 million visitors a year, Temple Square is the most popular tourist attraction in Utah, bringing in more visitors than the Grand Canyon or Yellowstone National Park with its museums and libraries. Official site here.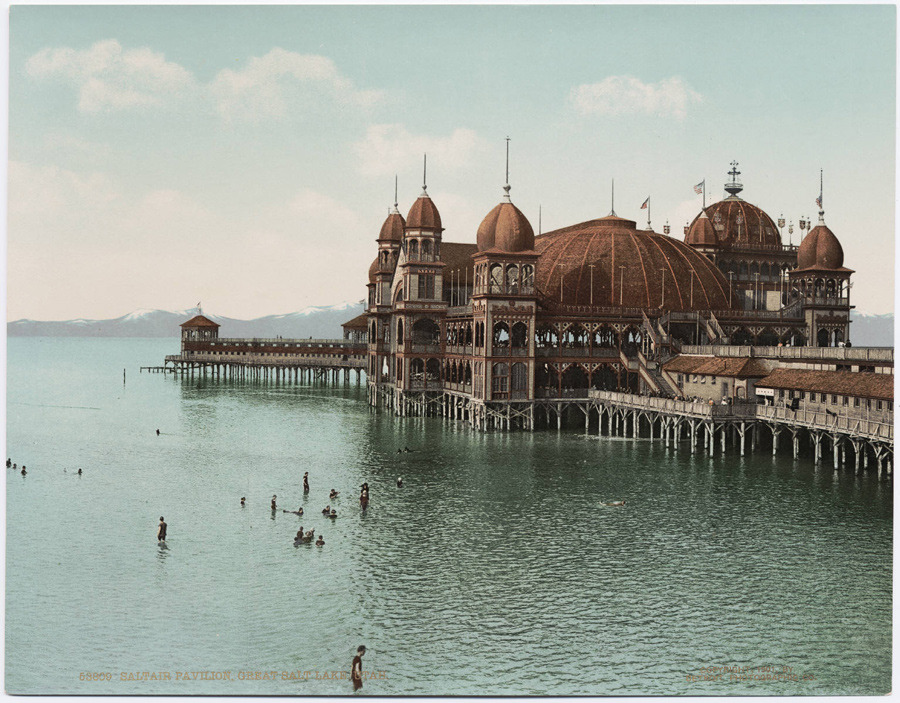 Salt Air Pavilion, Great Salt Lake, Utah, 1901. Burned down in 1925. Today, Saltair III is still a popular concert venune, but it's a shadow of what it once was.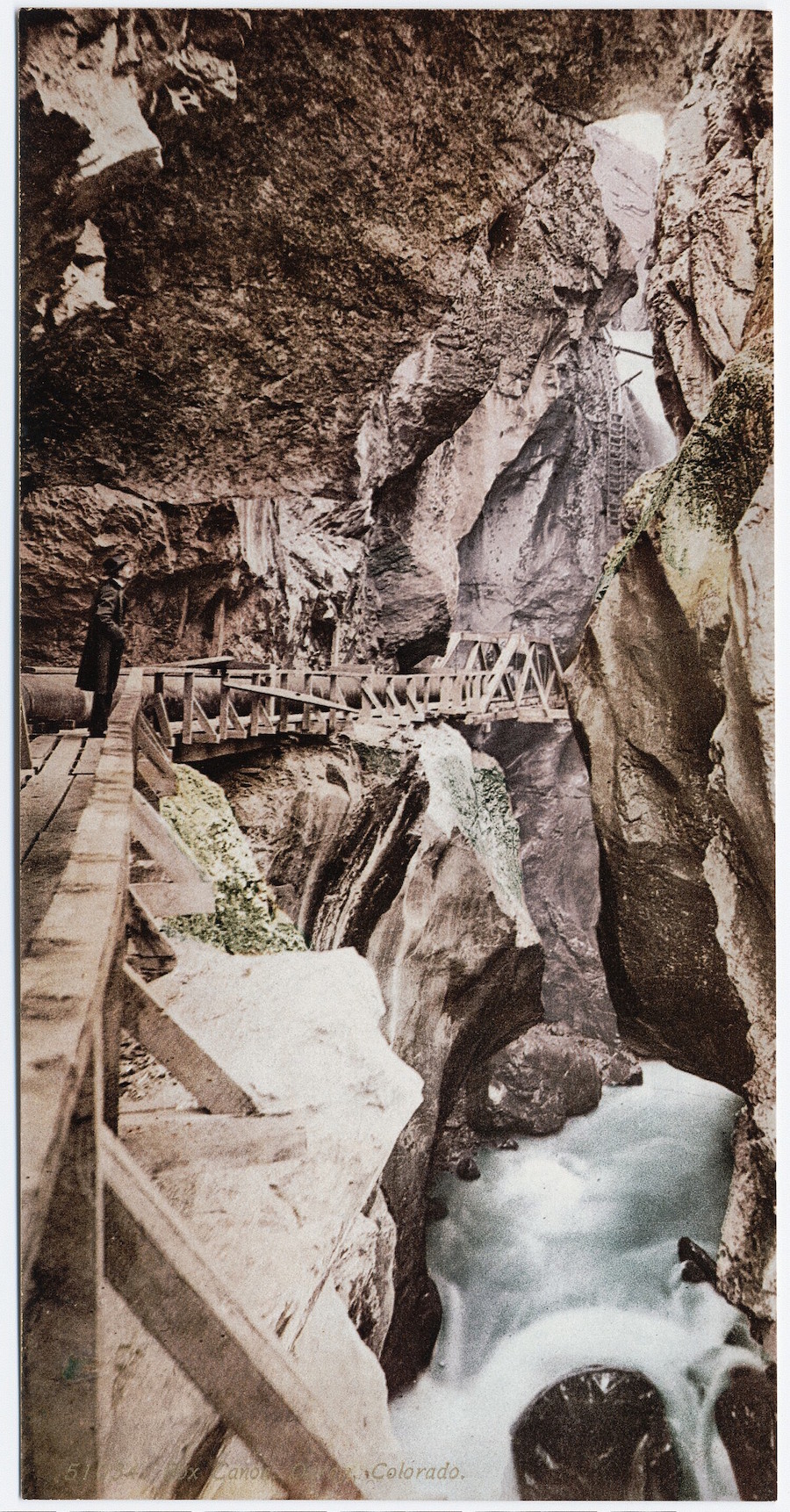 Box Canyon, Ouray, Colorado, 1904. You can still visit this 285 feet (87 m) waterfall, with quartzite walls that extend almost one hundred feet past the falls.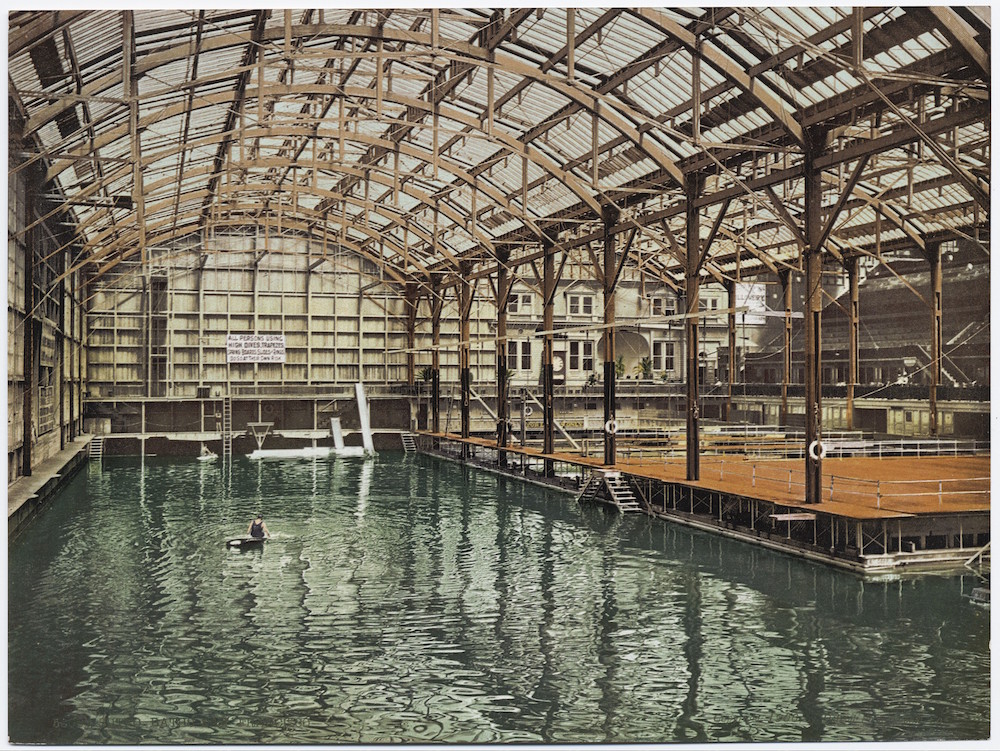 Sutro Baths, San Francisco, 1900. Built in 1896, it was located near the Cliff House, Seal Rock, and Sutro Heights Park. The facility burned down in June 1966 and is now in ruins.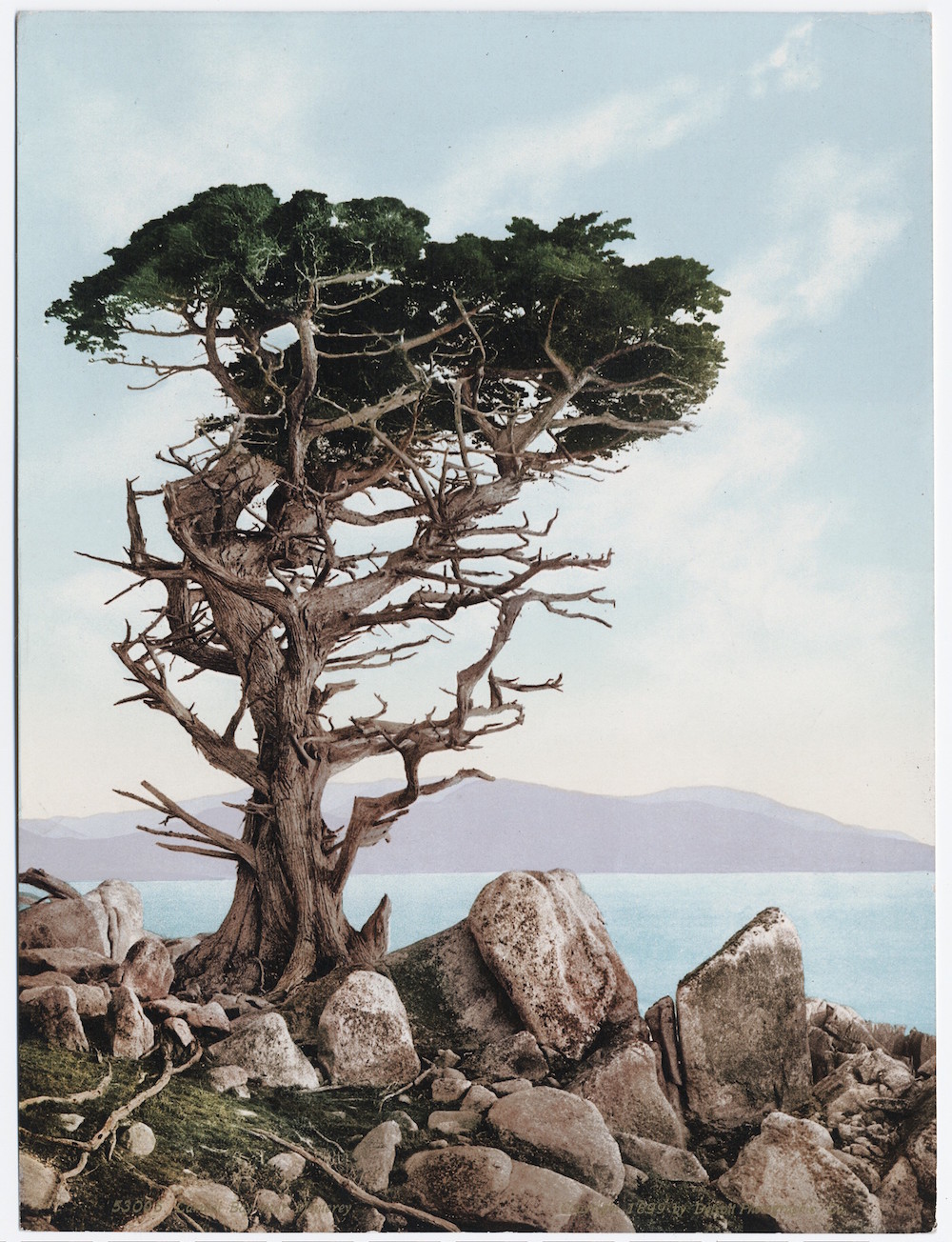 Carmel Bay near Monterey, California, 1900. No word on whether this tree is still standing.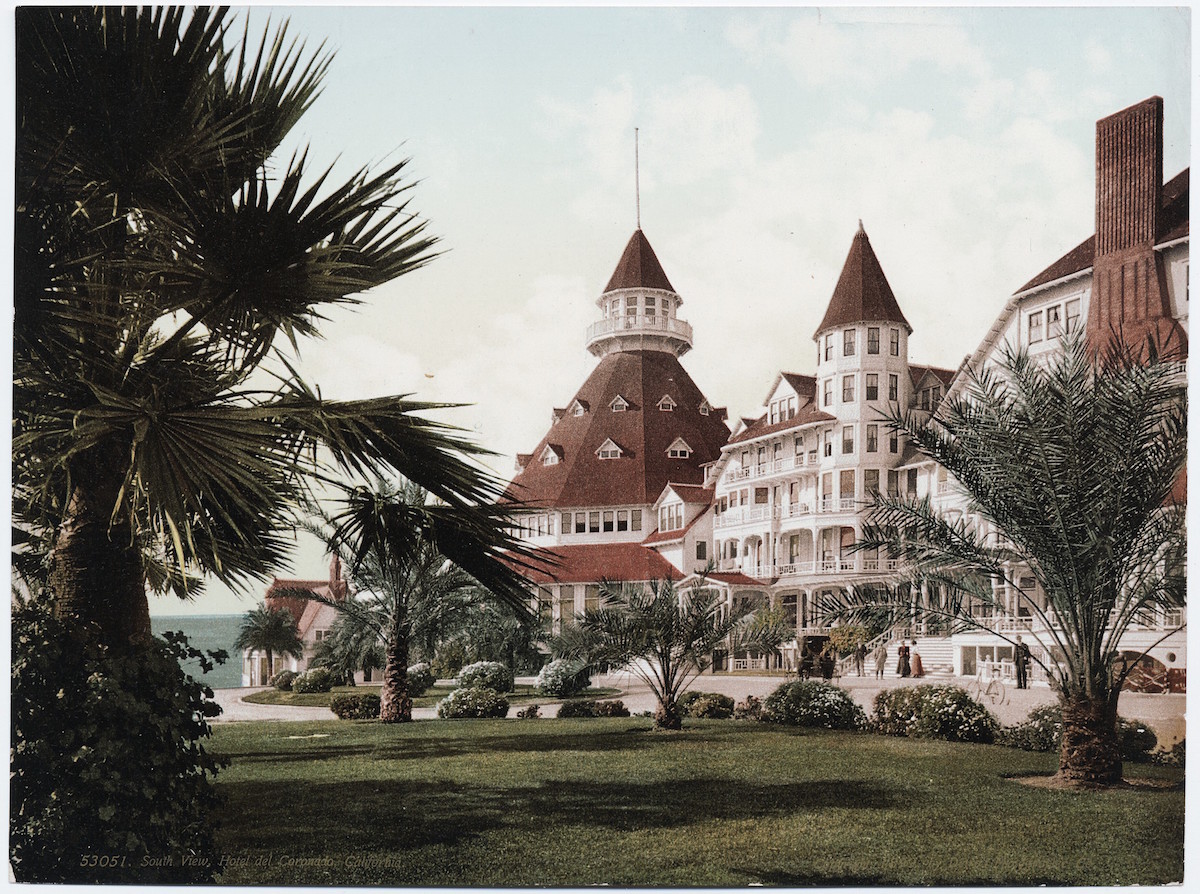 South View, Hotel del Coronado, California, 1899. Still open for business by the sea.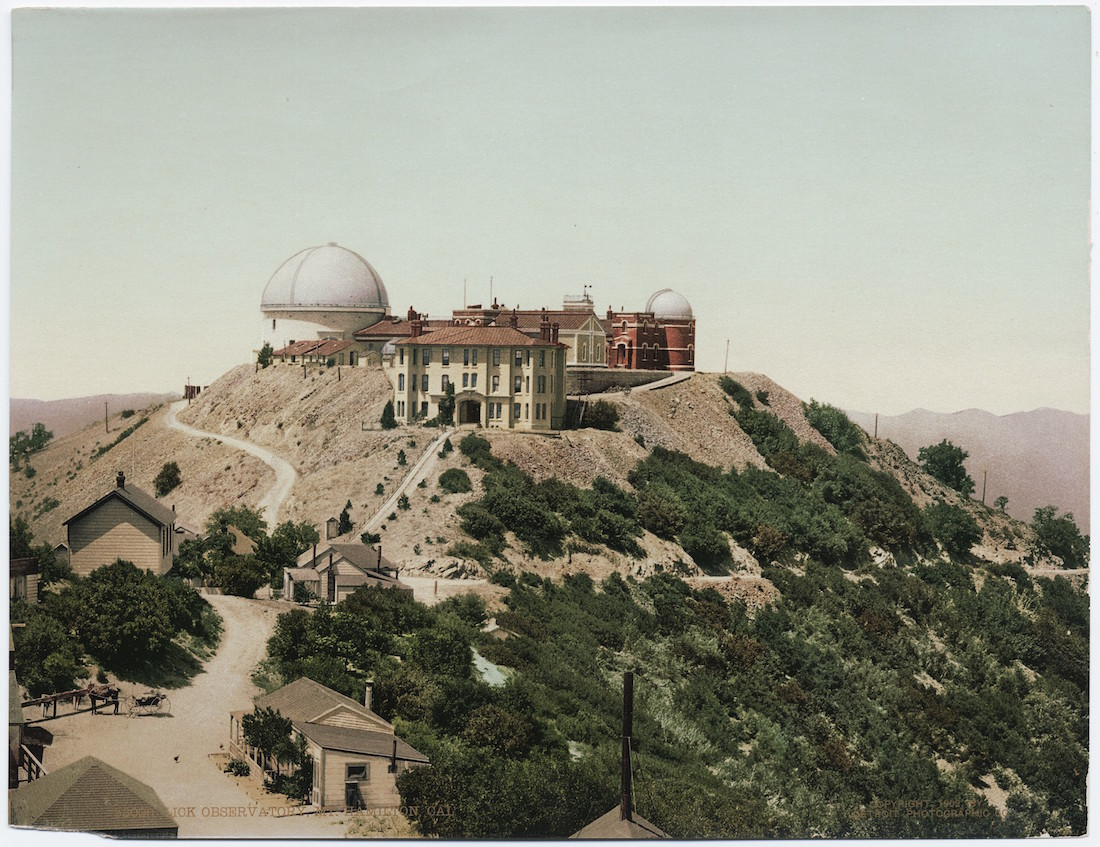 Lick Observatory, Mt. Hamilton, California, 1902. The world's first permanently occupied mountain-top observatory.
Mount Hamilton site remains a viable location for a major working observatory. The little town of atop the mountain has its own police and a post office, and until recently a one-room schoolhouse. By 2013, with continuing budget and staff cuts there remain only about nineteen residents and it is common for the observers to work from remote observing stations rather than make the drive, partly as a result of the business office raising the cost to stay in the dorms,the swimming pool has been removed. In 2013, one of Lick Observatory's key funding sources was scheduled for elimination in 2018, which many worried would result in the closing of the entire observatory. In November 2014, the University of California announced its intention to continue support of Lick Observatory.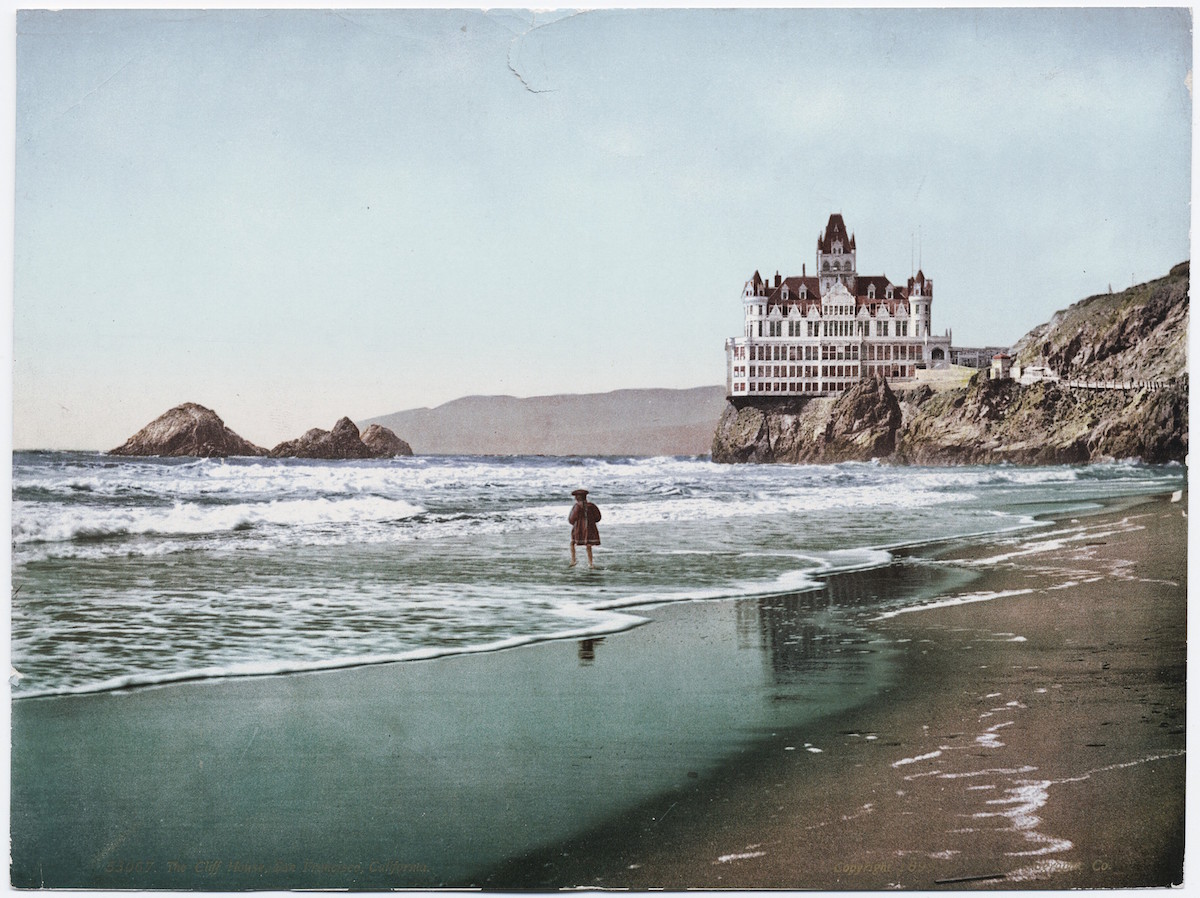 The Cliff House, San Francisco, California. 1899. Boasting the best views in San Francisco, this seven story Victorian mansion built in 1896 by Adolph Sutro, survived the 1906 earthquake but was destroyed by fire 1907, eleven years after being built. Four different variations of the Cliff House have now stood on the cliffs overlooking Seal Rocks, and it has held restaurants, dance halls, gift shops and vista points. It is now a restaurant and looks quite different today.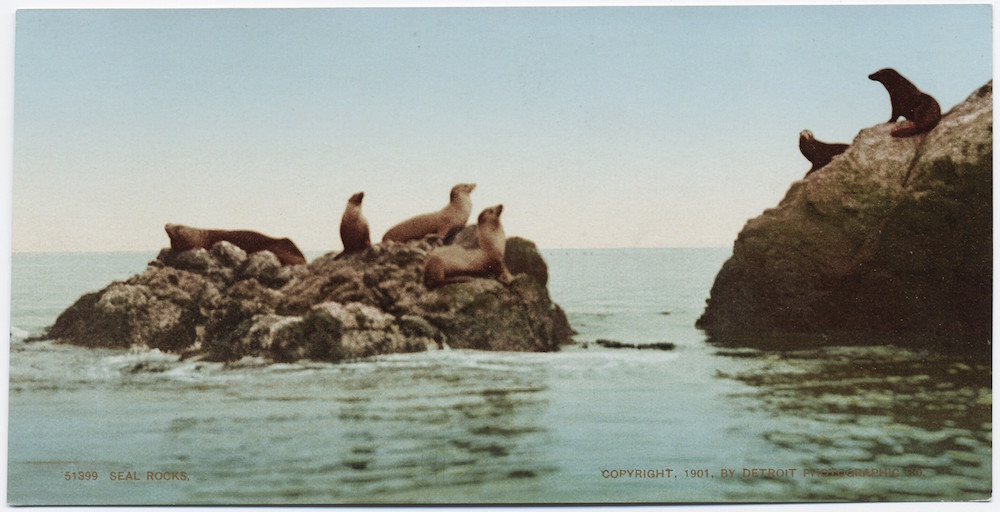 Seal Rocks, California, 1901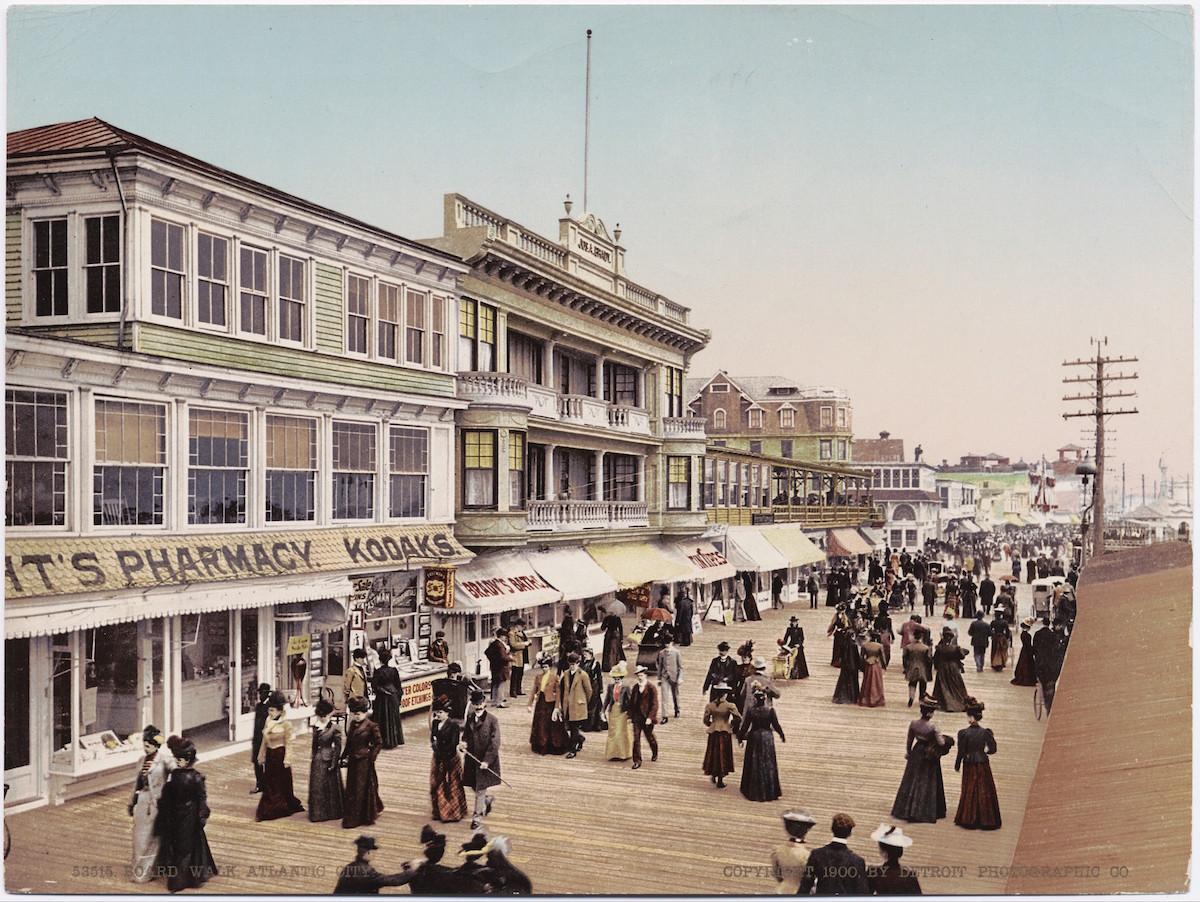 The Board Walk, Atlantic City, 1900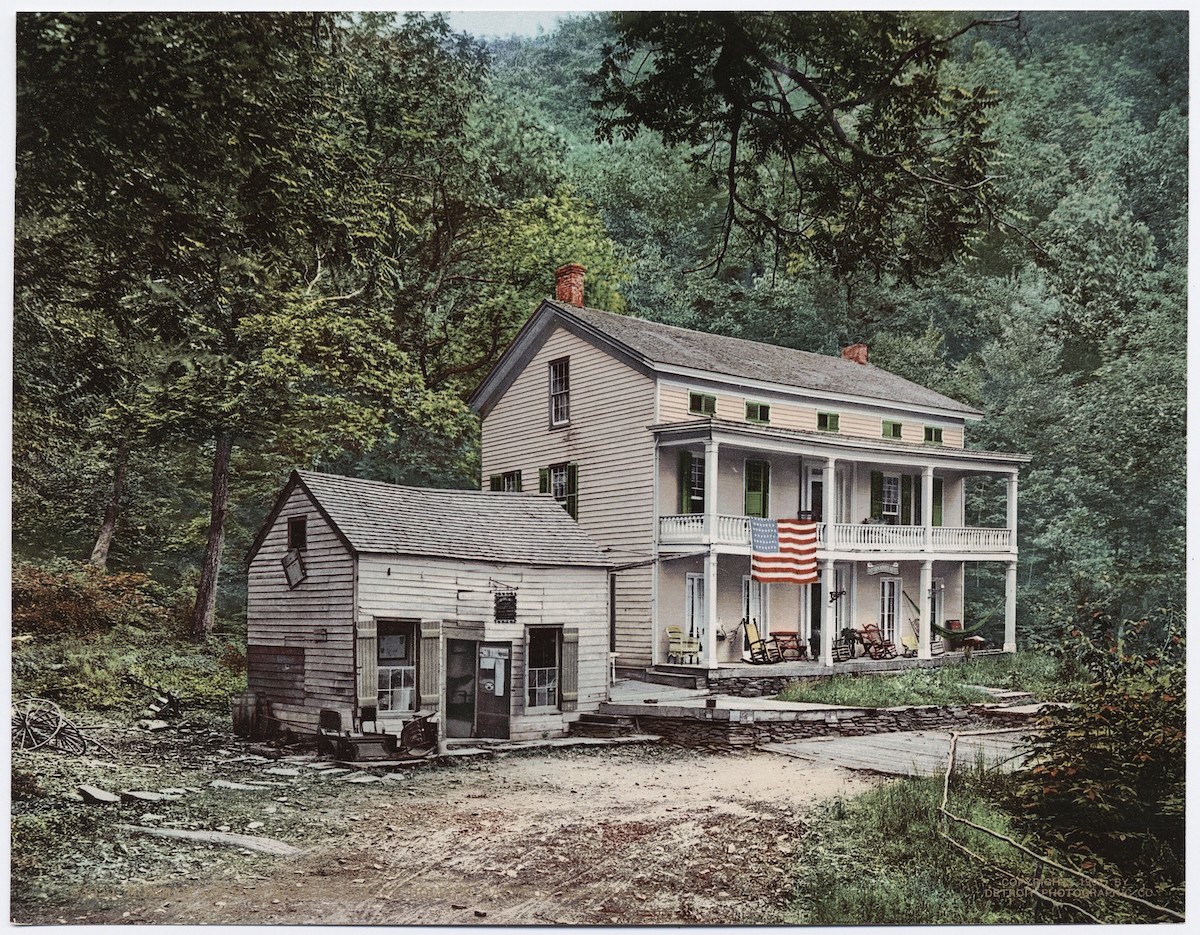 Home of Rip Van Winkle in Sleepy Hollow, Catskill Mountains, 1902. People used to stop at the Rip Van Winkle house on the long trip to the Catskill Mountain House.The Mountain House Road and the Rip Van Winkle house began a steady demise in 1892 when the Otis Company built an inclined railway up the mountainside to the Catskill Mountain House. It burned to the ground around 1918.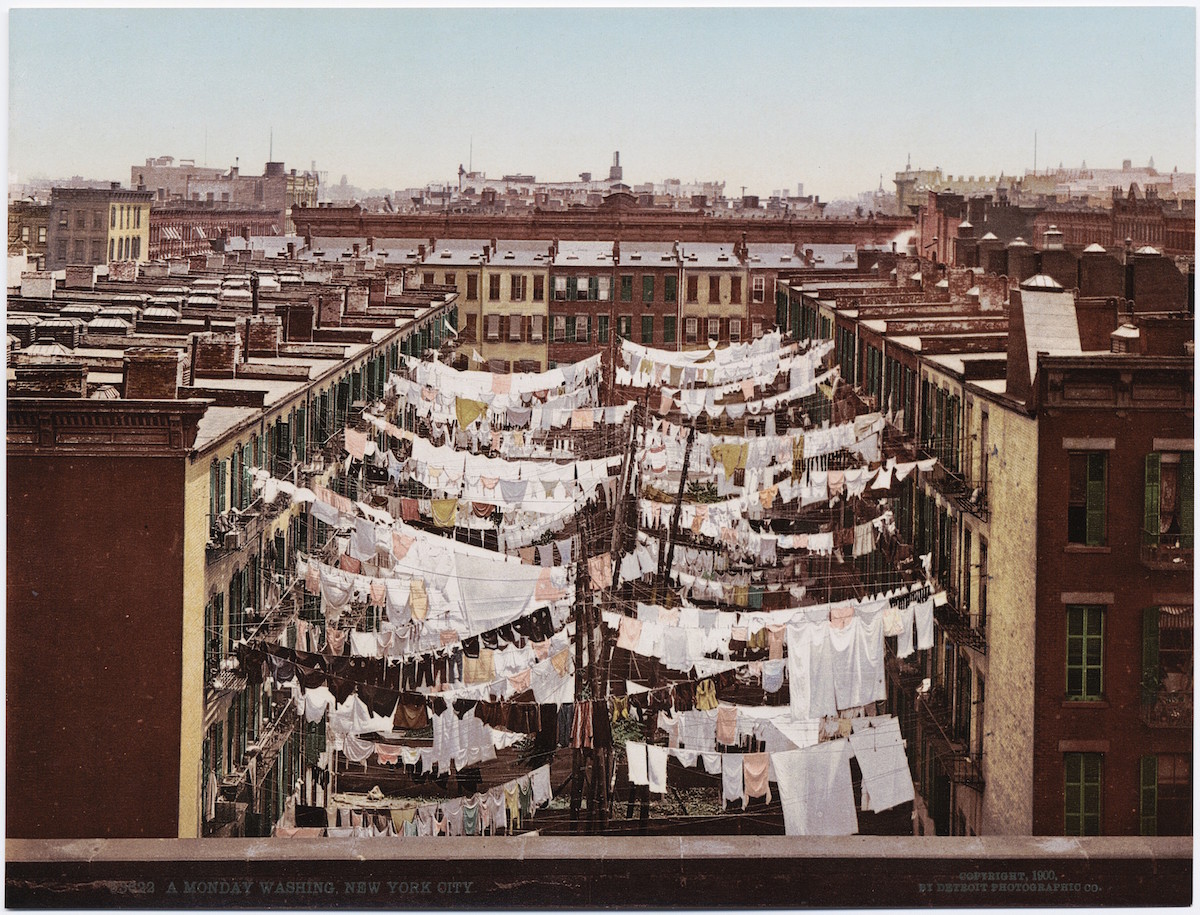 A Monday Washing, New York City, 1900