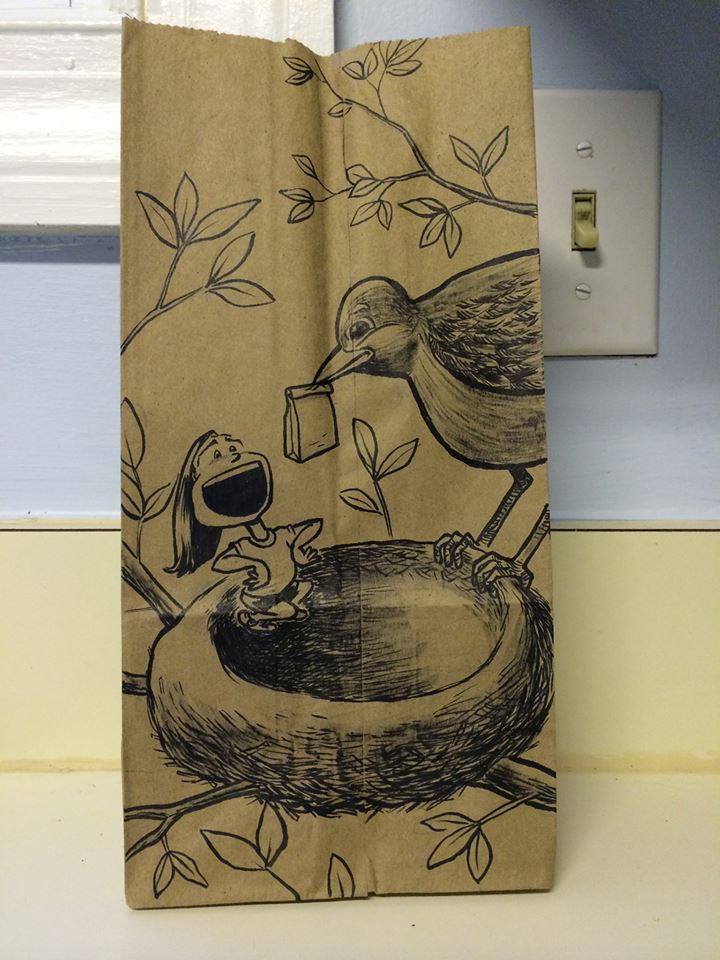 So how's everyone settling back into school, work or just life in general post-summer? Yeah … me too. Well, to lighten the mood or just provide you with a little artistic time out, I thought you might dig this collection of more than 420 brown paper lunch bags upgraded by a dedicated Dad for his youngest daughter.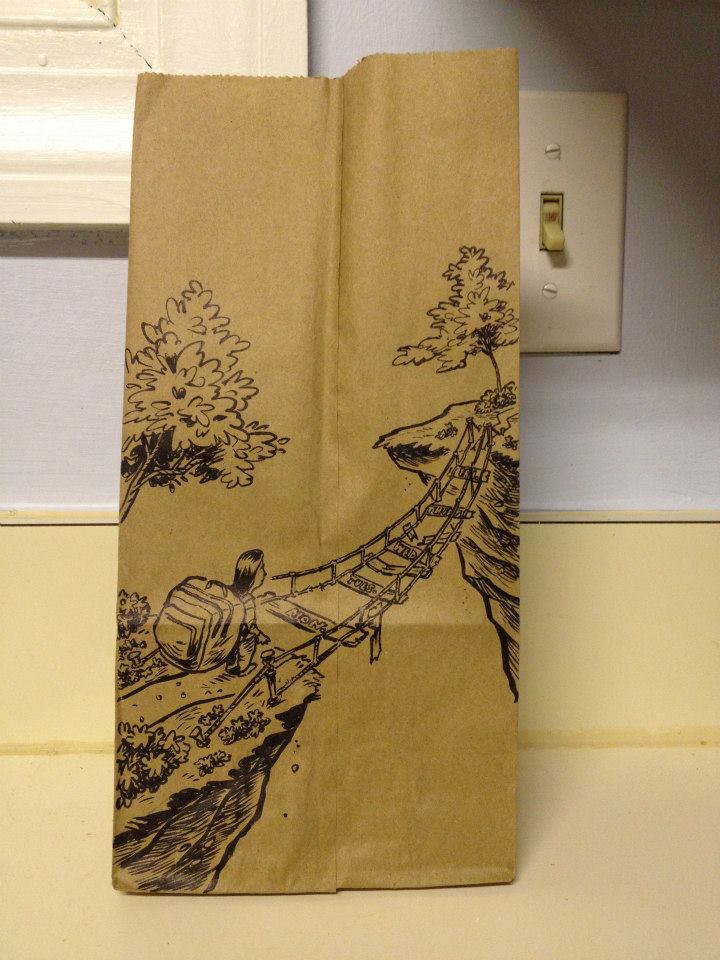 Cartoonist Mike Jenkins from Richmond Virginia, has three kids with his wife Tish, and in the Jenkins household, the responsibility of making the school lunches falls to Dad. But instead of just writing his daughter's name on her bag, he wanted to "think outside the bag" and do a little something to make hers stand out from the rest.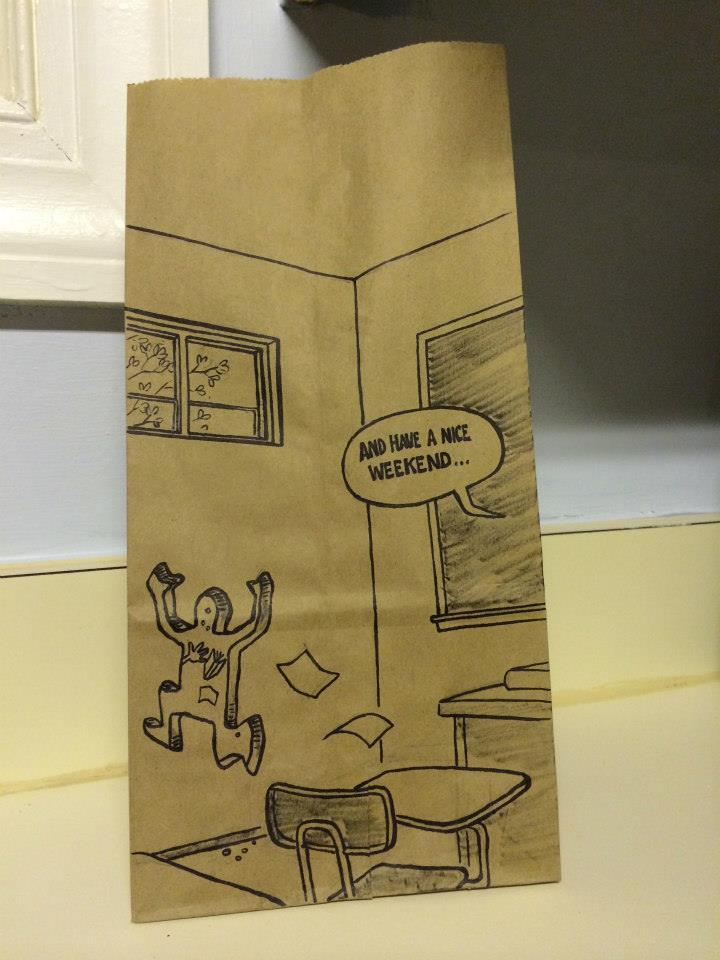 Without missing a single school day, Mike illustrated a new cartoon starring his daughter Maggie as the heroine attempting to get through the treacherous ordeal that is the working week. He's been known to spend up to four hours on a single lunch bag, usually finishing them the night before, but sometimes has to make special deliveries to Maggie's school in time for her lunch. The Jenkins call it "Dadication".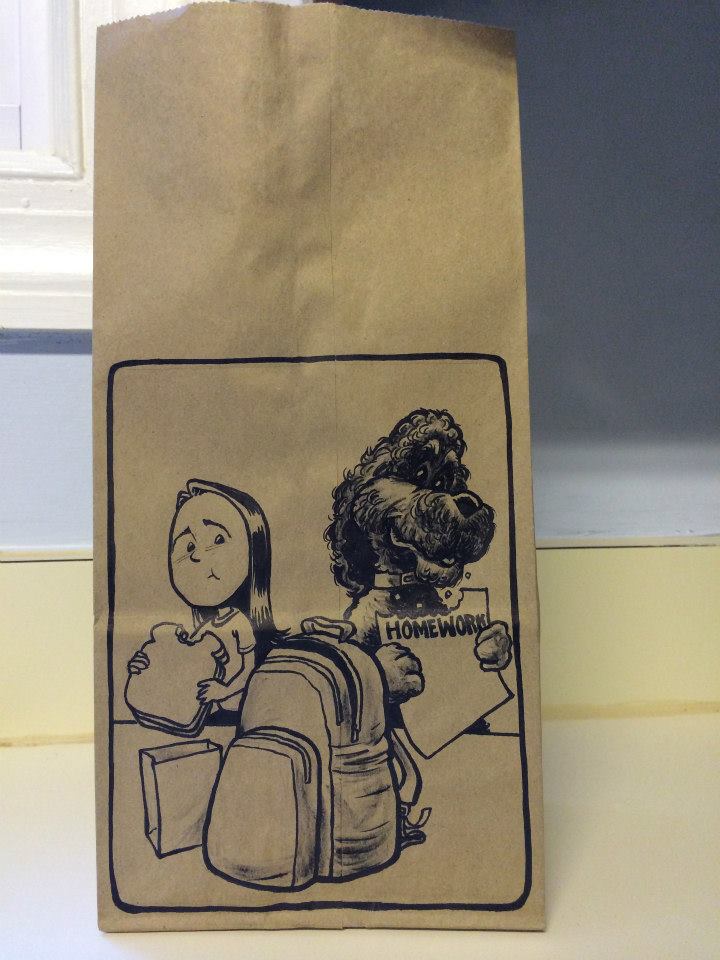 Eventually the other kids in Maggie's class began noticing and soon enough, everyone wanted to see her lunch bag's cartoon of the day. When Maggie's mother got wind of her husbands new creative outlet, she began posting them on Facebook. What started as a labour of love for his kids became quite the local phenomenon. Last year the lunch bags had their own art exhibition and this year, the Jenkins family are publishing them so all the kids in the cafeteria can have something to look forward to at lunch hour…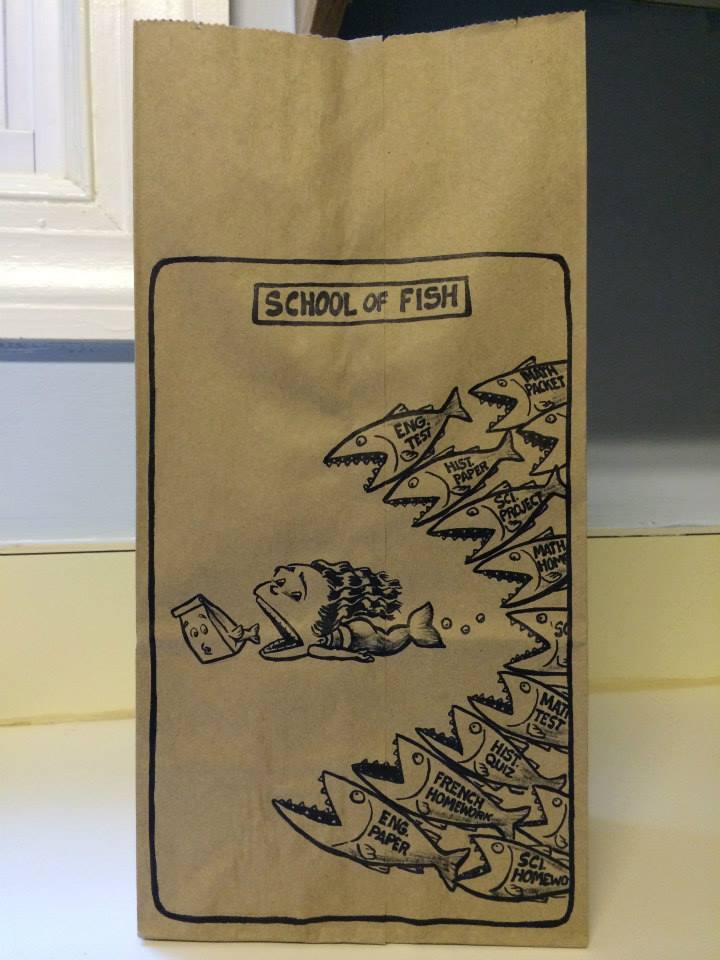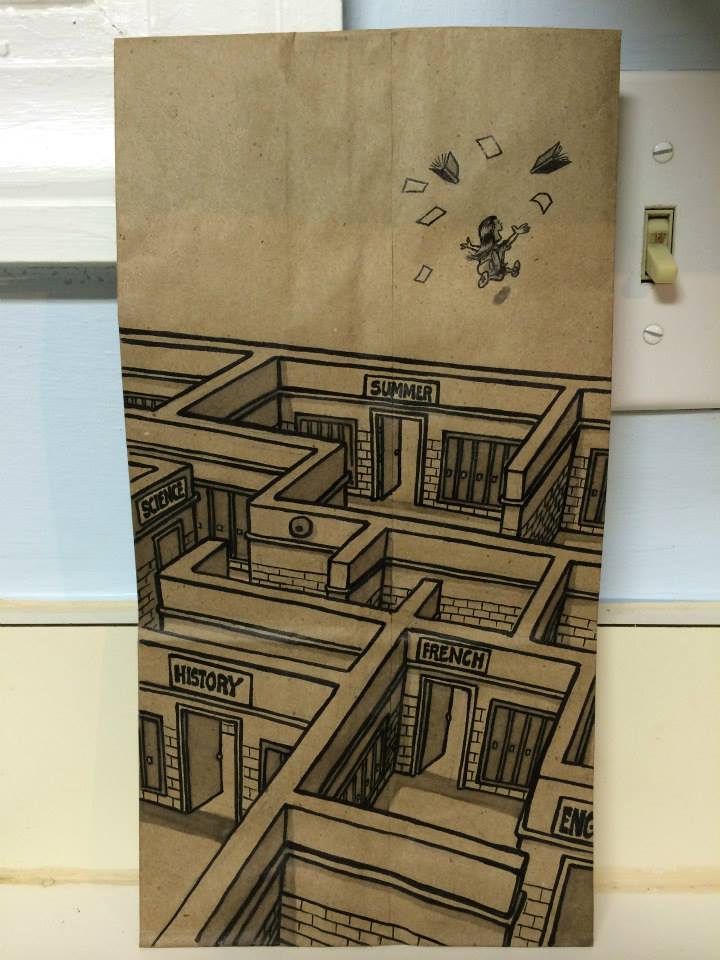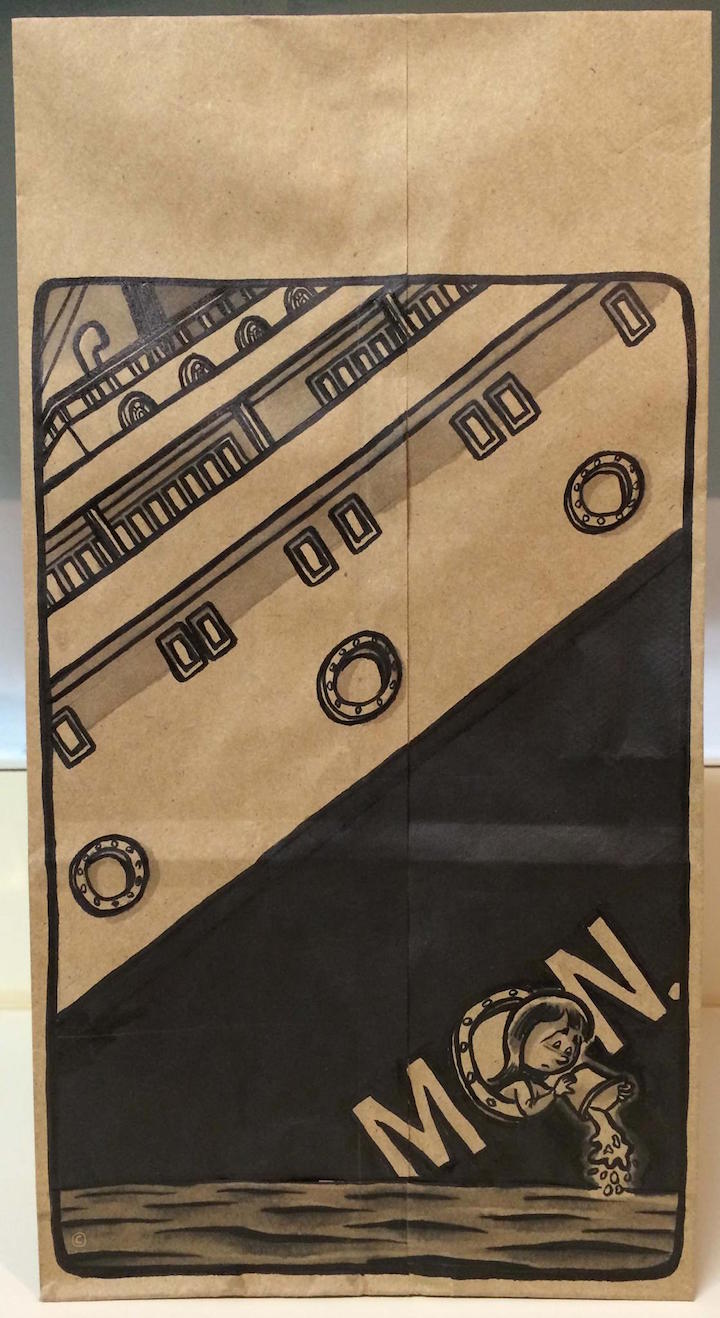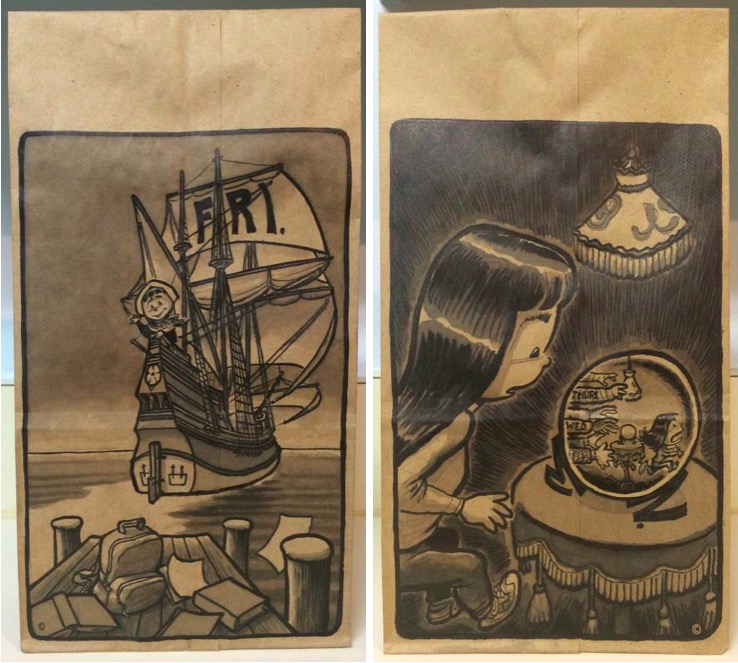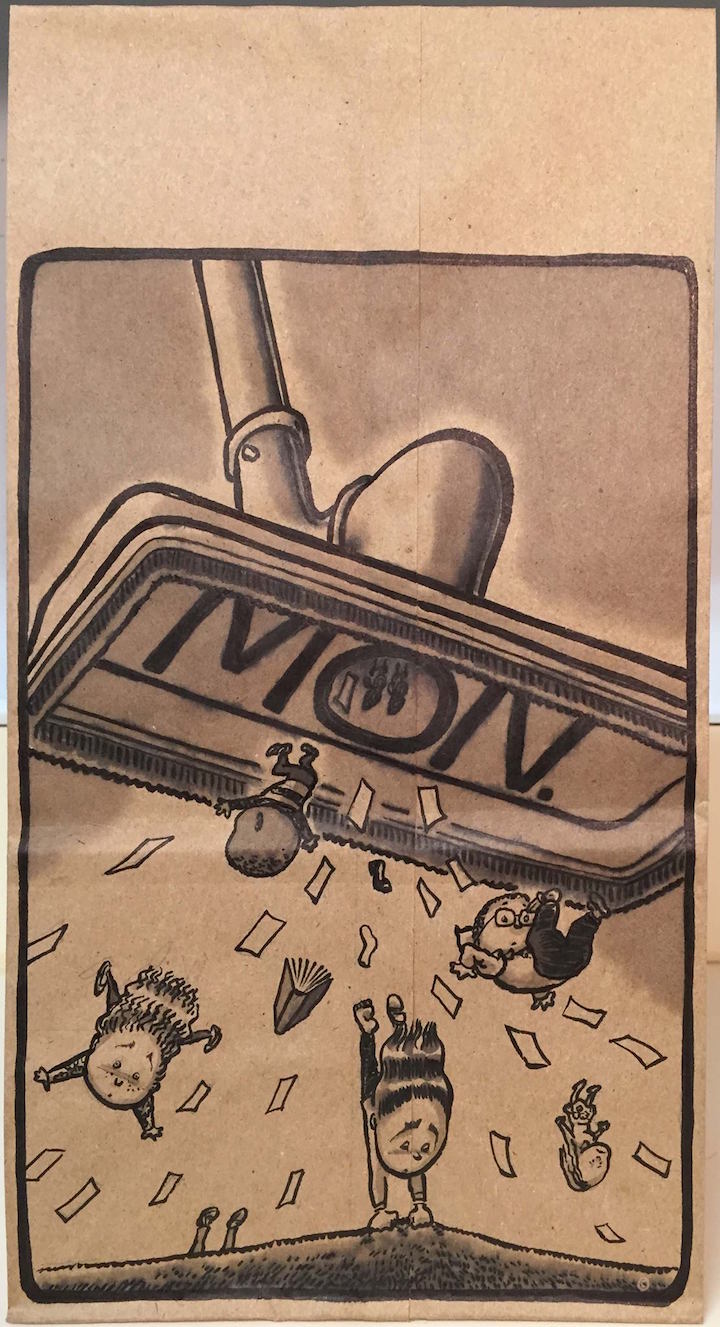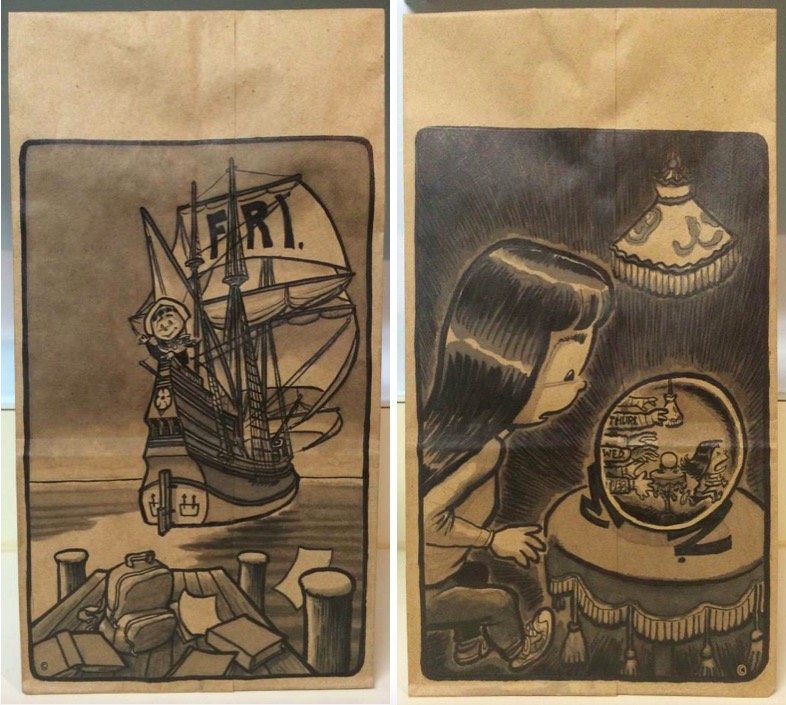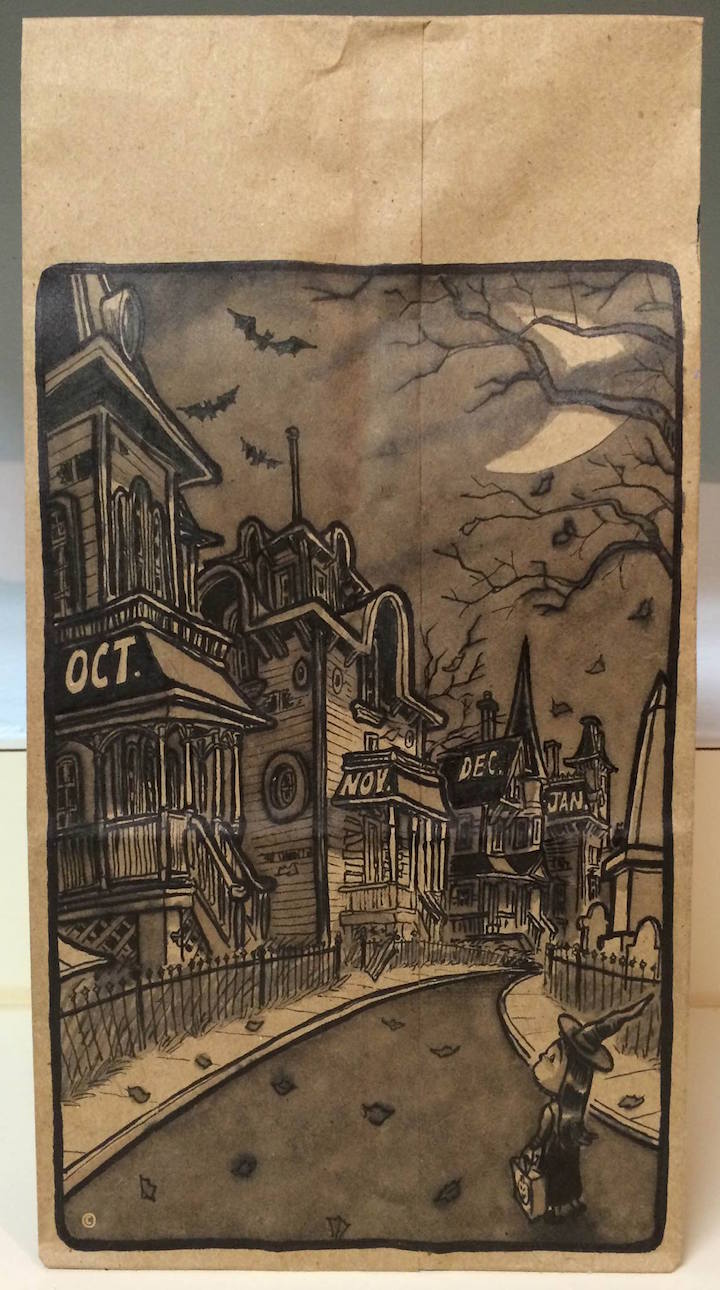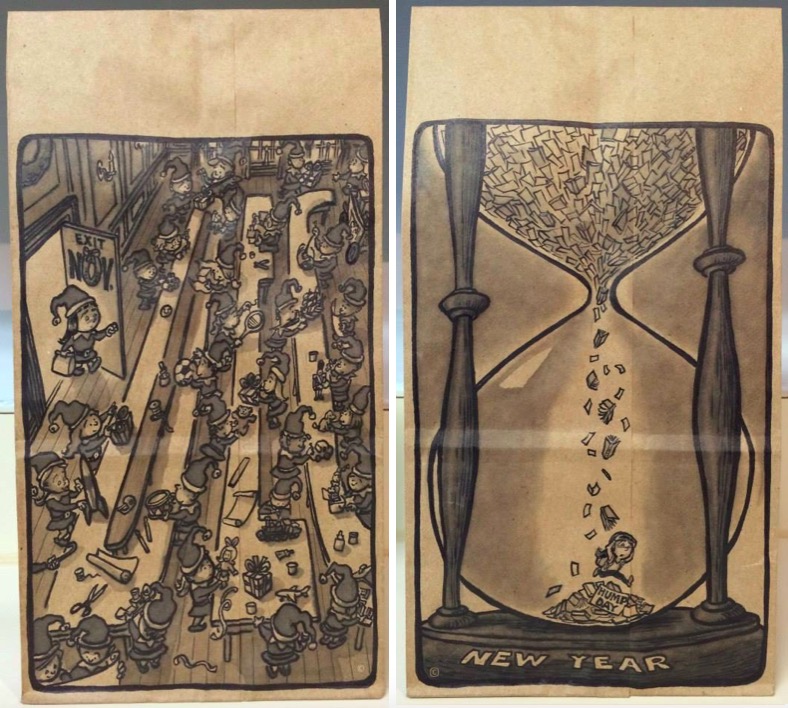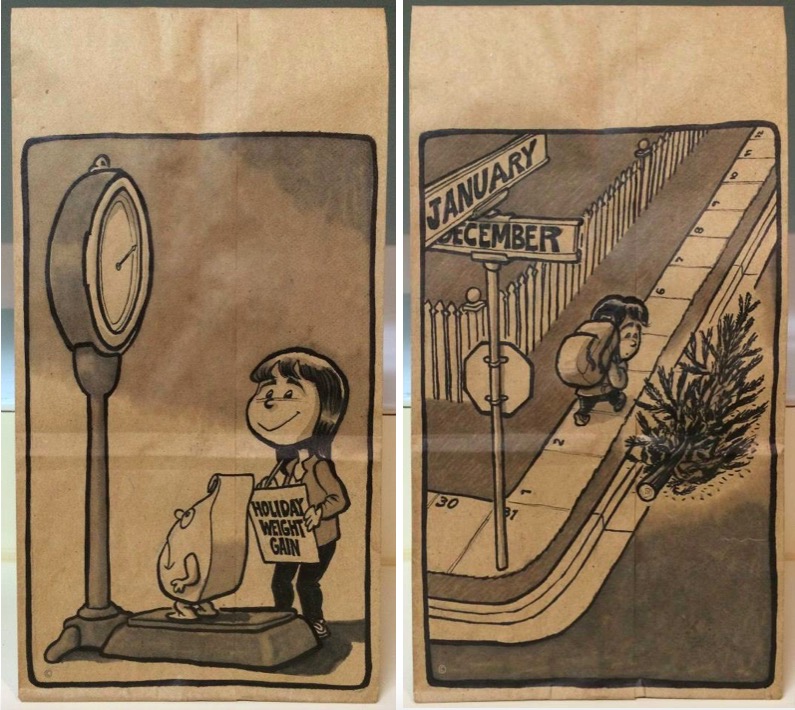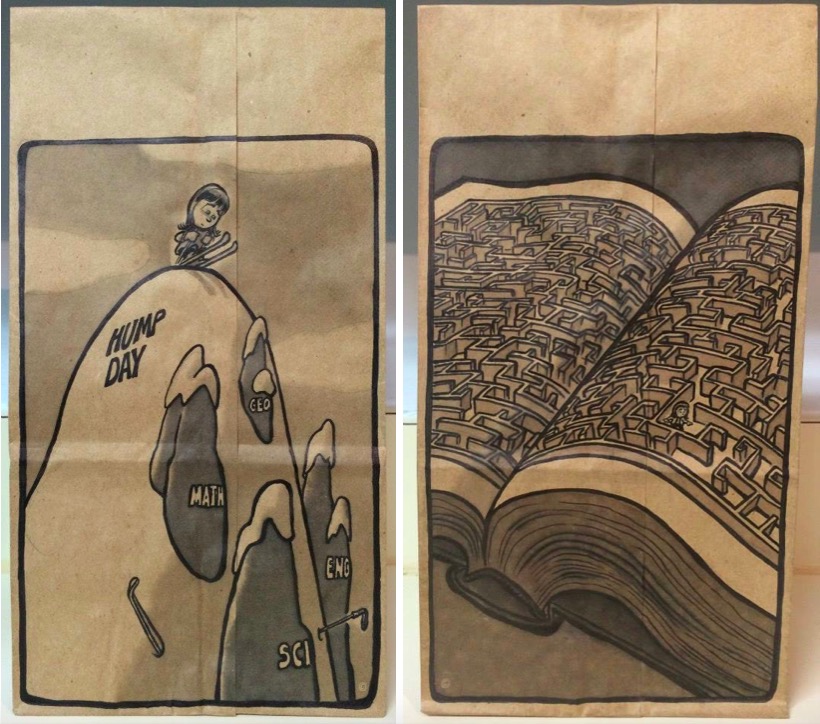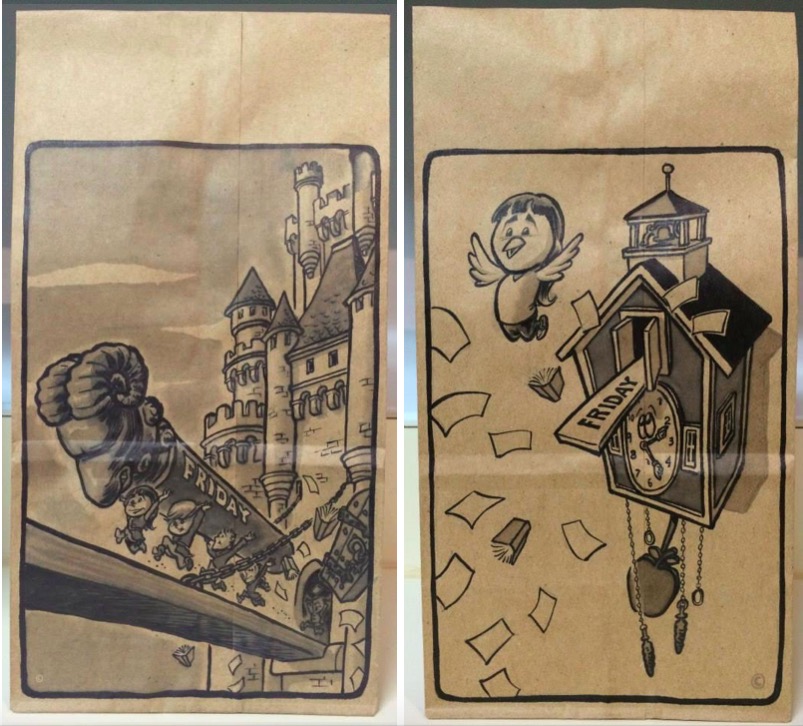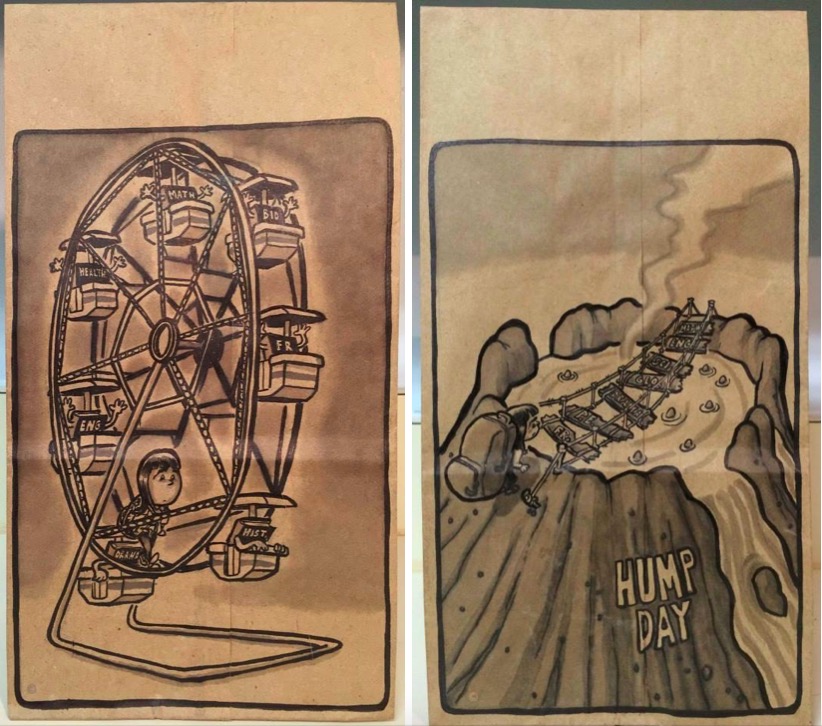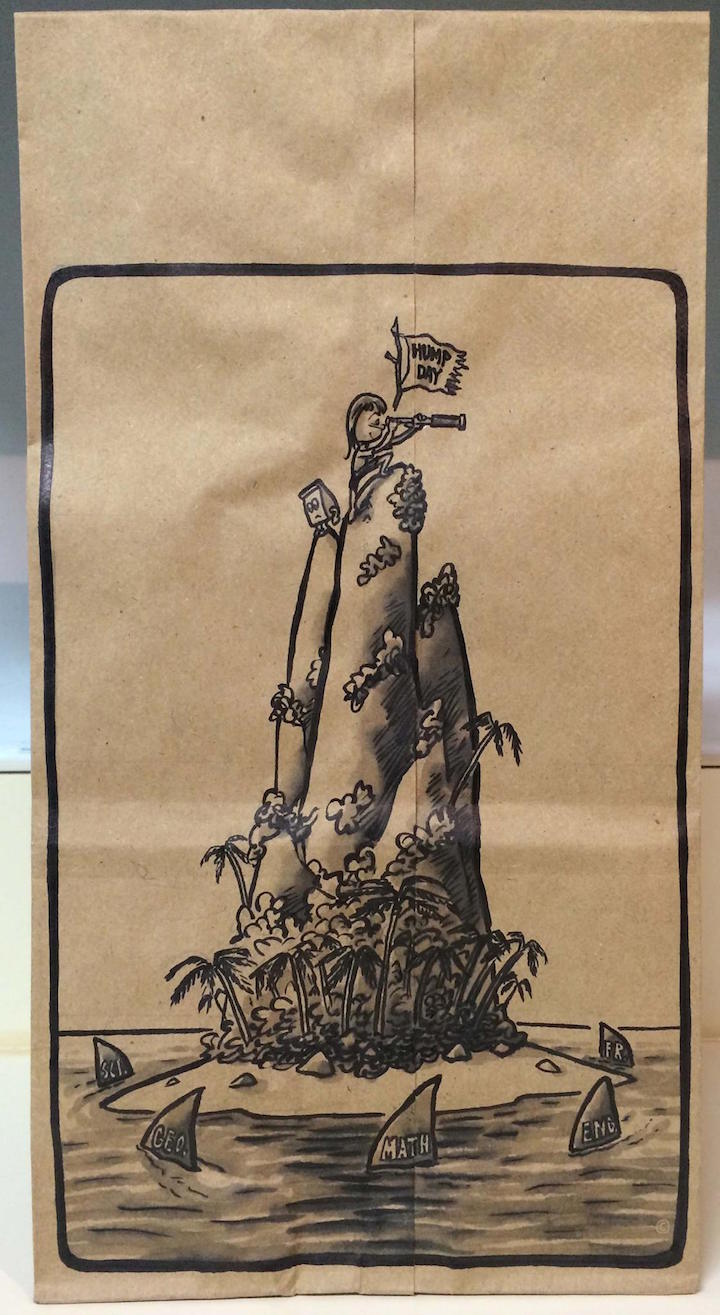 Find all the lunch bags on the family's Facebook page. You can also visit Mike's website, Capital Artworks, for creating customised gifts, mural art or artistic event entertainment.