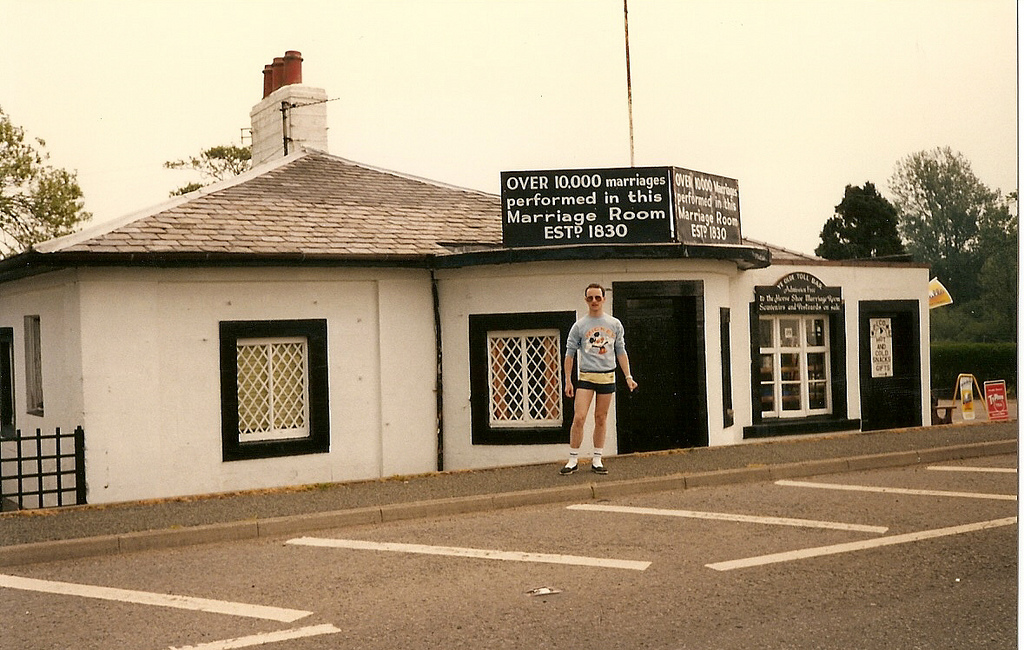 Ever heard of Gretna Green? Long before Las Vegas was famous for its wedding chapels and priests dressed as Elvis, this tiny village just over the Scottish border was a notorious destination for runaway lovers to elope. Even Jane Austen gave the village a mention in Pride and Prejudice when Elizabeth Bennet's rebellious 15 year-old sister brags of her elopement in a letter to her friend: "I cannot help laughing myself at your surprise tomorrow morning, as soon as I am missed. I am going to Gretna Green and if you cannot guess with who, I shall think you a simpleton." Today, Gretna Green is still one of the most popular wedding destinations in the world, hosting over 5,000 weddings every year.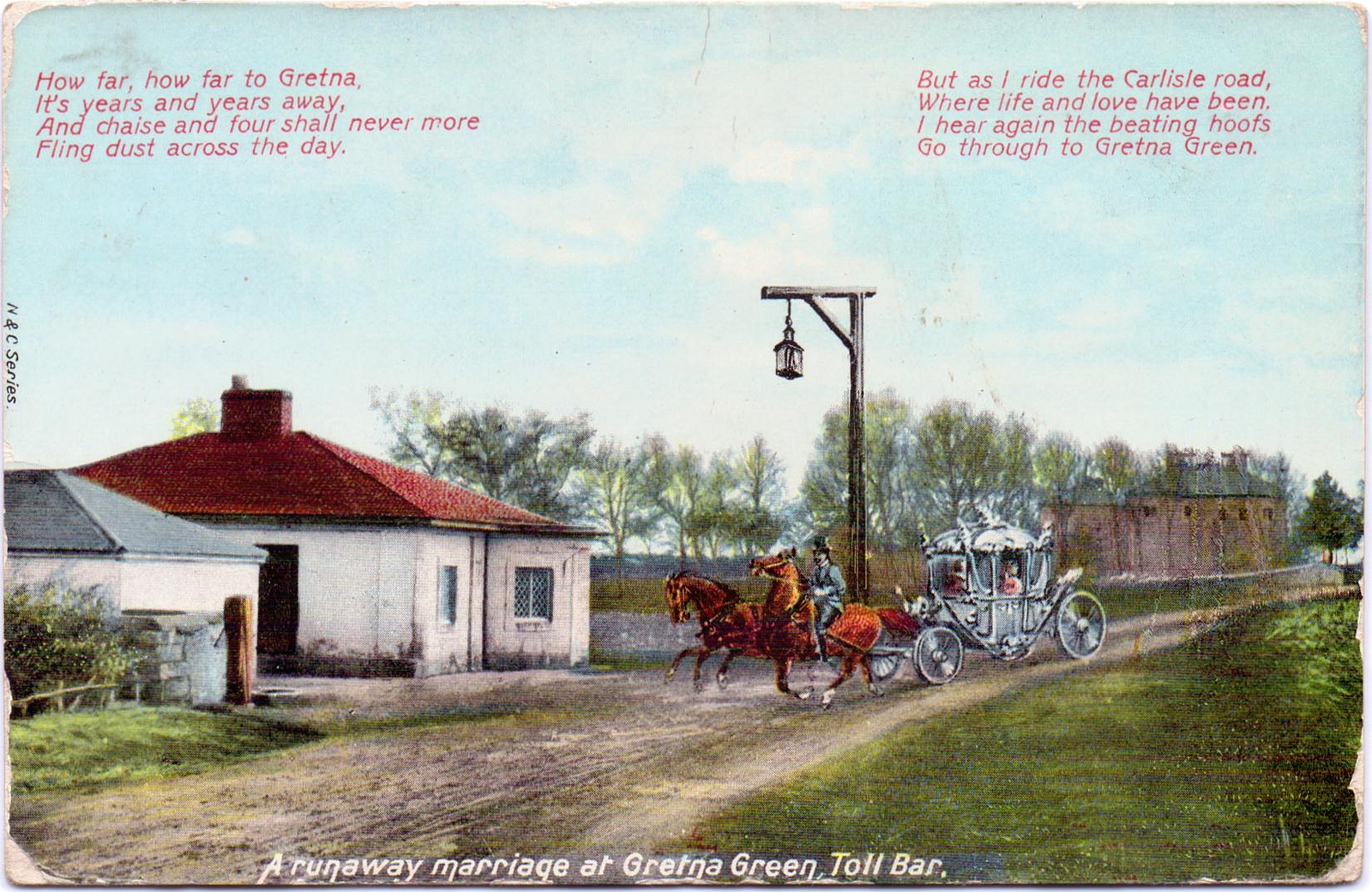 It began in 1753 with the passing of the "Marriage Act in Churches," (a.k.a Lord Hardwicke's Marriage Act), suppressing clandestine marriages in England and Wales. The law specified that no one under the age of 21 could marry without their parents' permission or outside of a church. Over in Scotland however, it was possible for boys to marry at 14 and girls at just 12 years of age without parental consent, and not even an official priest was needed.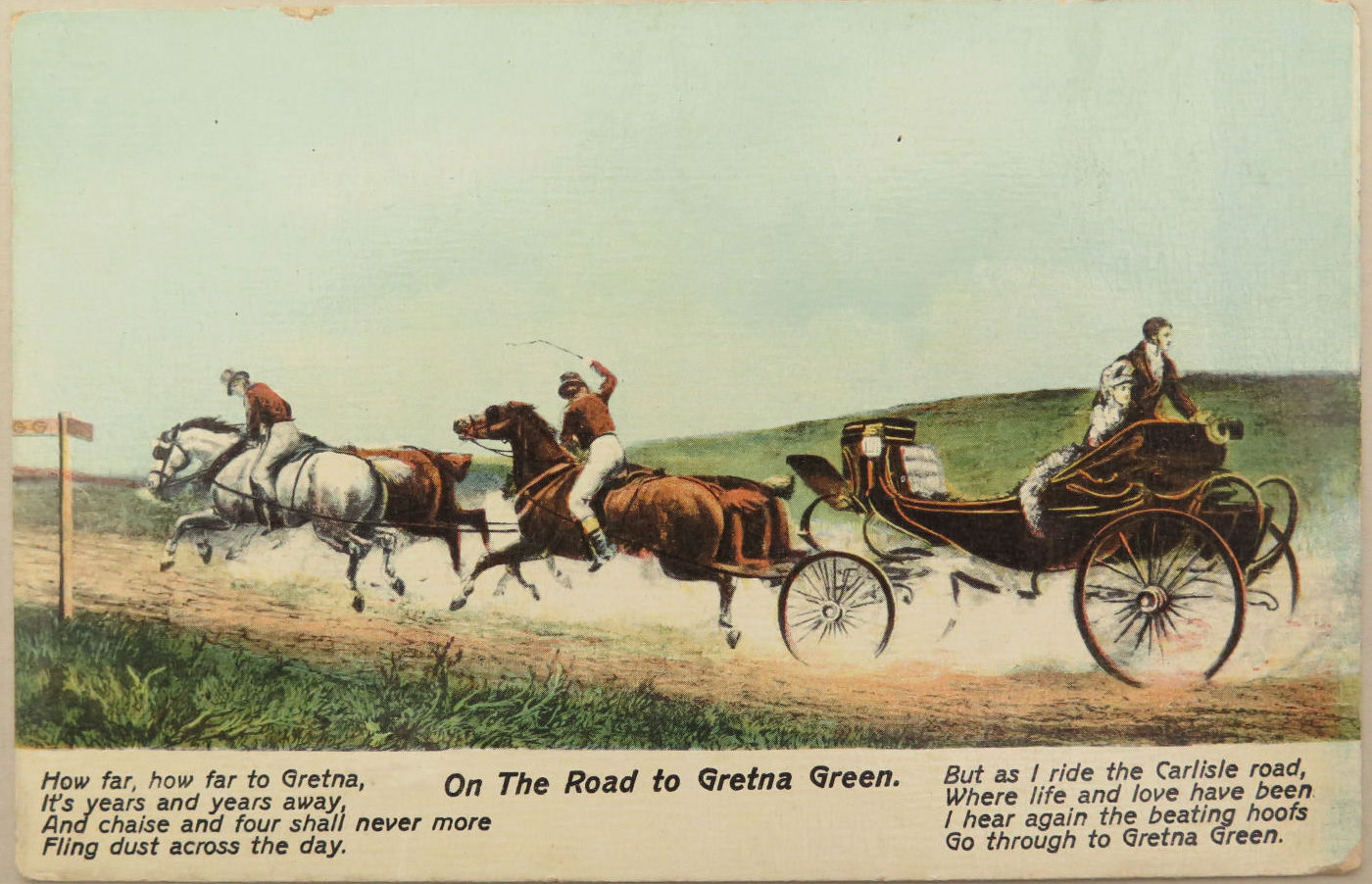 With Gretna Green being the first coach stop after the border from England to Scotland, en route to Edinburgh, it quickly became a haven for fleeing runaway couples such as Jane Austen's Lydia Bennet and her gold-digging scoundrel Wickham, looking to getting marry a.s.a.p. before mother & father could interfere (all too often in an attempt to keep their precious fortune from falling into unwanted hands).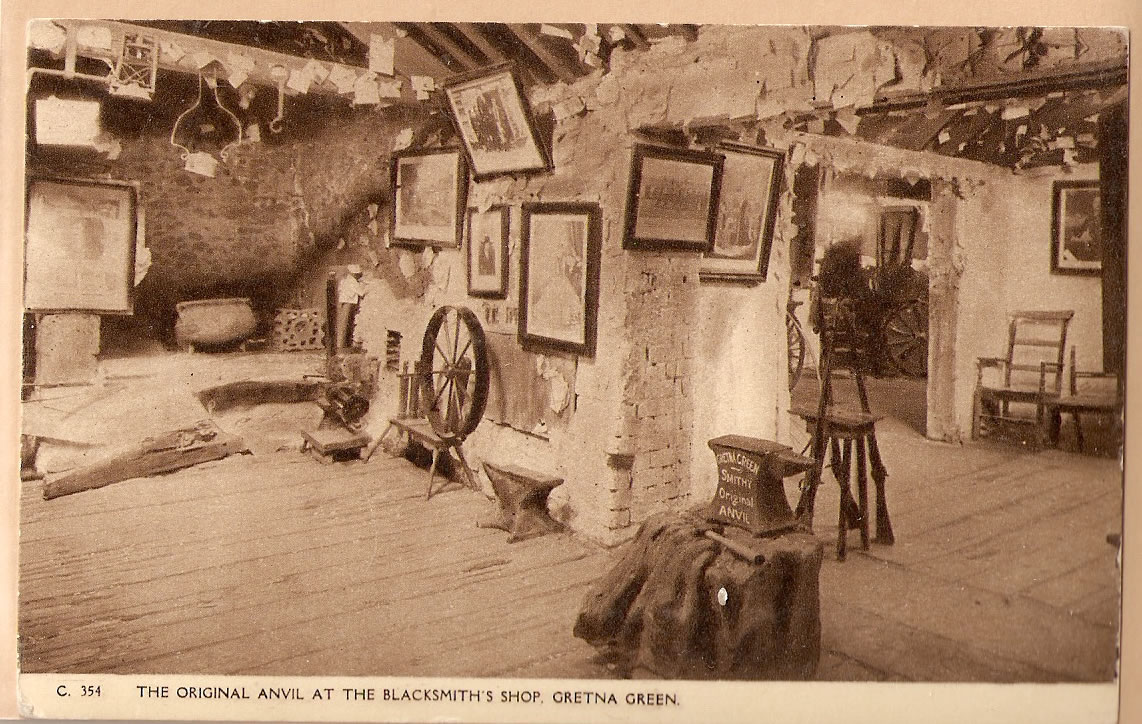 Gretna Green's version of The Little White Chapel was a slightly less glamorous old blacksmith's shop, simply because it was the first building desperate couples reached in the village. There, the local blacksmith, Joseph Paisley, became the first parson responsible for tying the knot between young lovers in the eighteenth century, for "a wee dram or a few guineas" per ceremony.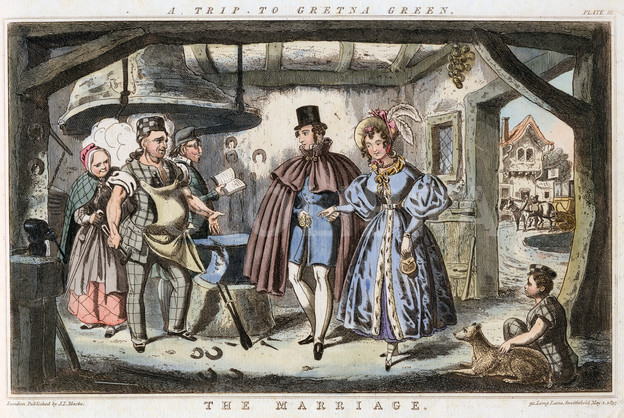 The shop became notorious as a hot bed of scandal with many daughters from aristocratic families. The Blacksmith-turned-priest would seal the marriage by bringing down his hammer upon the anvil, ringing out into the village and signifying the couple's union. It's said in Gretna Green that "like the metals he forged, the Blacksmith would join couples together in the heat of the moment but bind them for eternity."
In the ancient building that's still Gretna Green's best-known marriage venue, you can imagine hearing the voices of a frantic couple as they make their dramatic dash over the border; "It must be tonight!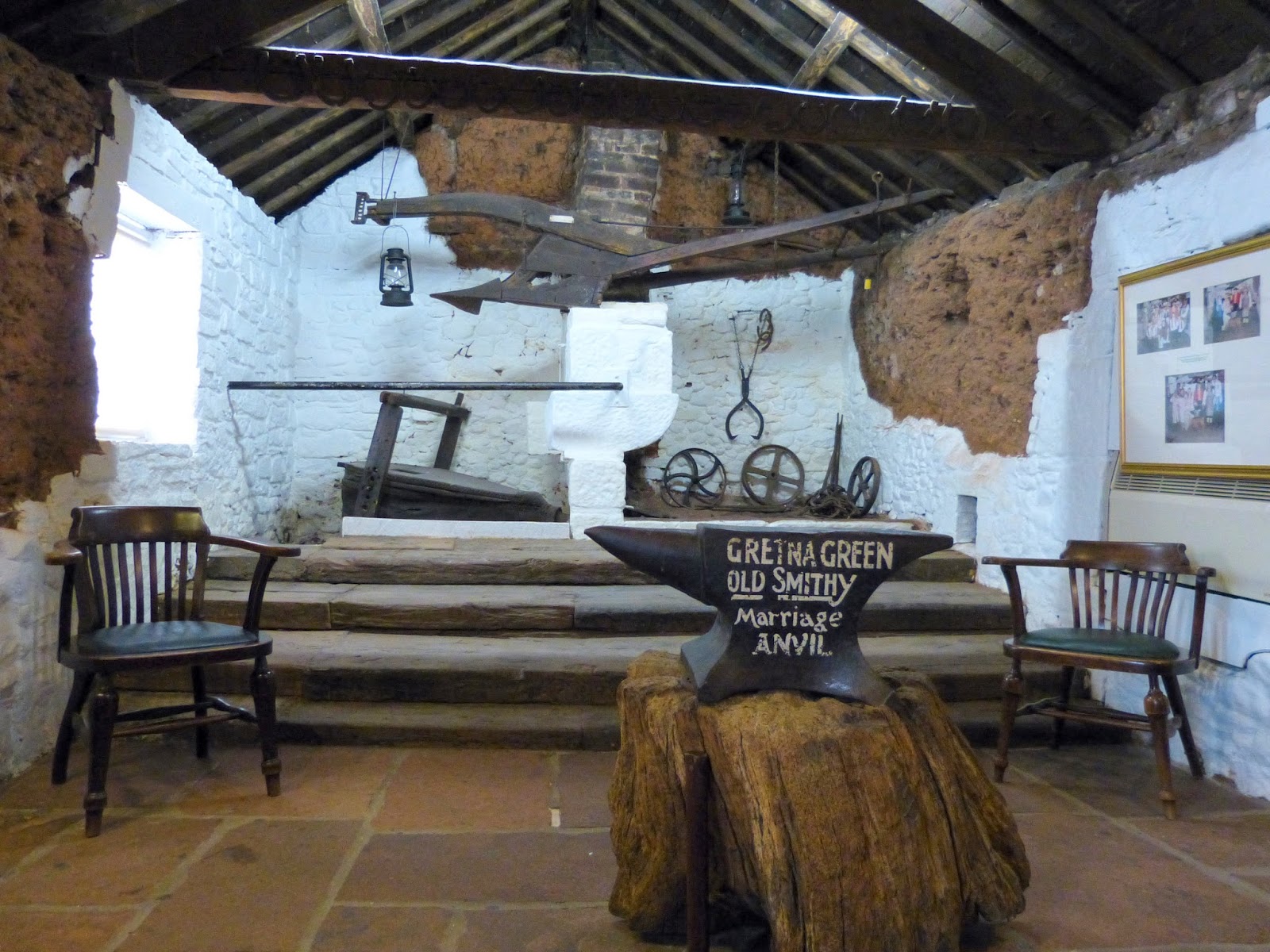 Over the years a "Gretna Green wedding" became synonymous with any quickie elopement to avoid procedures in the couple's home district.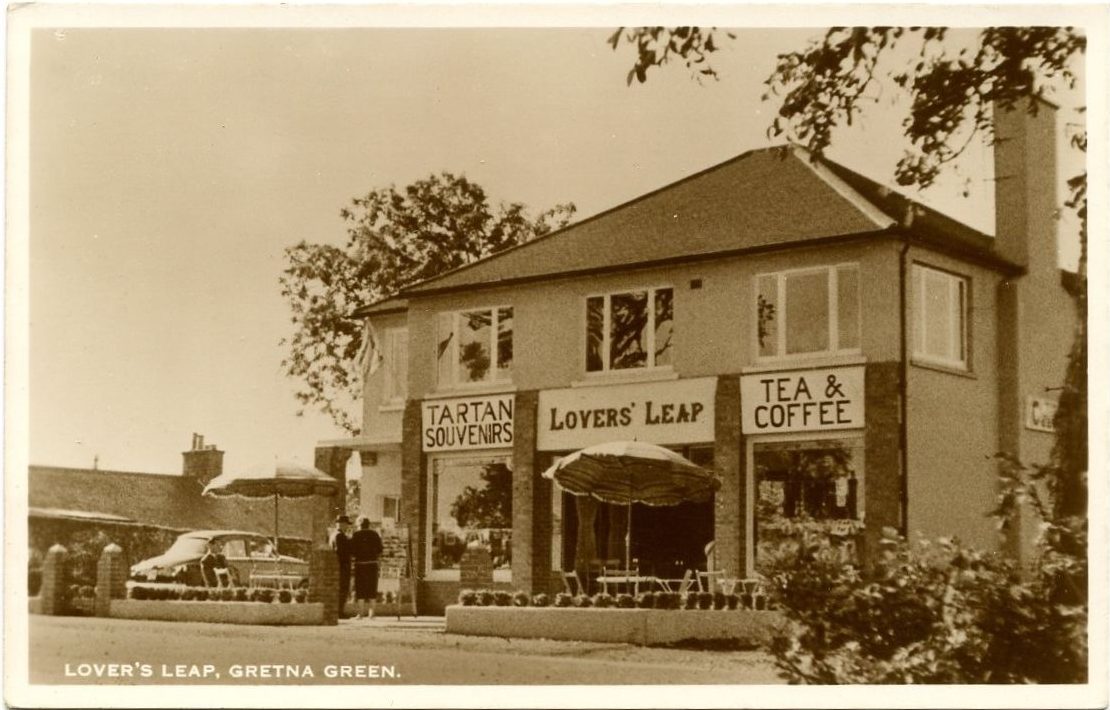 Since 1929, both marriage parties in Scotland have had to be at least 16 years old, but can still may marry without parental consent, whereas in England and Wales, the age for marriage is now 16 with parental consent and 18 without. But Gretna Green's folklore and tradition live on.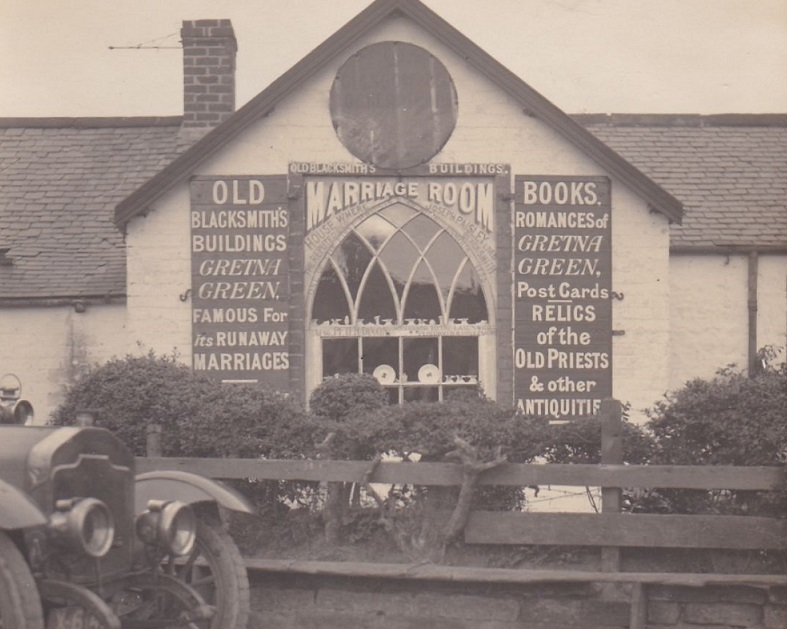 Today there are several wedding venues in and around Gretna Green, from former churches to purpose-built chapels and all of them have services performed over the iconic blacksmith's anvil. Gretna Green endures as one of the world's most popular wedding venues, hosting one of every six Scottish weddings.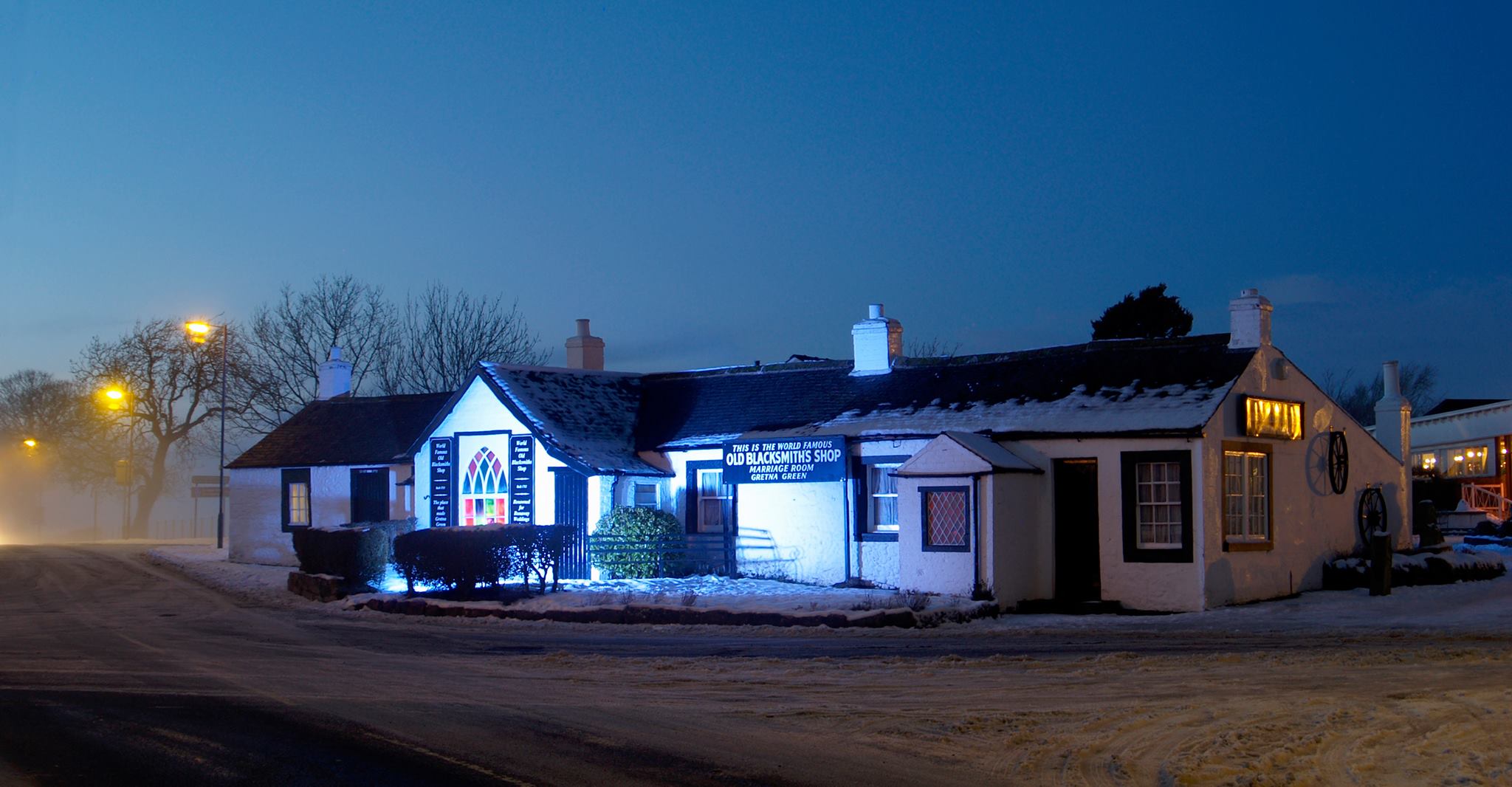 An 18th century writer, Thomas Pennant describes the runaway village for lovers…
The resort of all amorous couples, whose union is forbidden by parents and guardians. There a young couple may be instantly united by a fisherman, a joiner, or a blacksmith, who marry from two guineas a-job to a dram of whiskey: but the price is generally adjusted by…the postillions from Carlisle, who are in the pay of one or the other of the above worthies; but even the drivers, in case of necessity, have been known to undertake the sacerdotal office.
So, if you're in the market for a no-fuss wedding, why not consider Gretna Green. It even has its own official website. Who knew?!