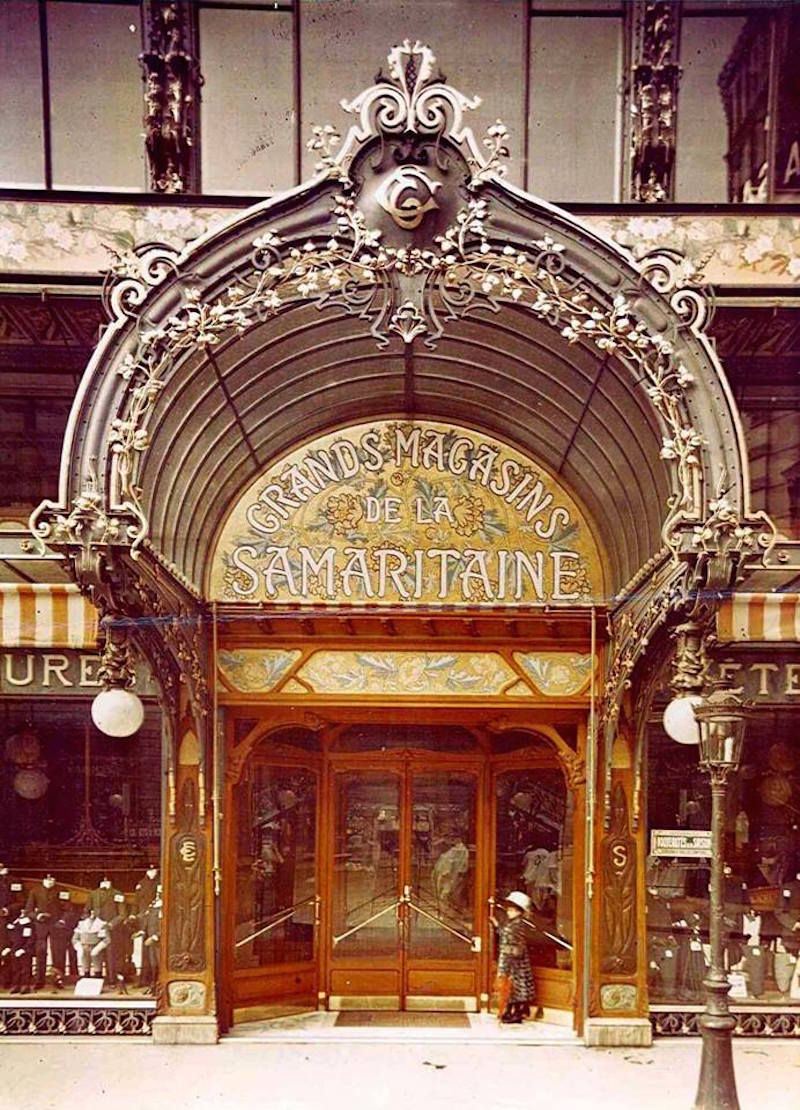 For ten years, one of the world's most iconic and historic department stores sat empty along the banks of the Seine in Paris; an imposing ghostly shell of former retail splendour, a giant sleeping elephant in the room occupying prime real estate in the heart of the city. When I heard that renovation works were finally set to begin again after numerous false starts and lengthy delays, I remember kicking myself for having never found a way to sneak inside the legendary La Samaritaine. Now set to re-open in 2018, with the redevelopment works going ahead at full steam, I missed my chance to get a glimpse inside the city's most infamous and controversial "abandoned" site. It would have been the crown jewel of urban exploration conquests. But then, by chance today, I got on the internet and with a random google search, came across the next best thing…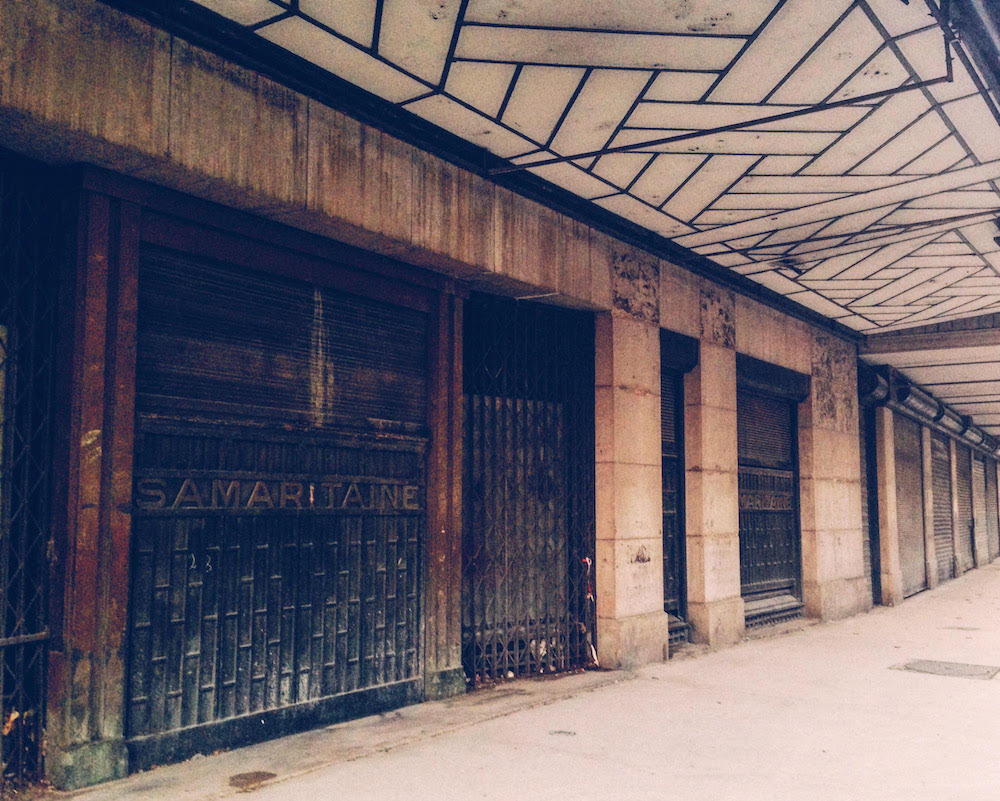 An instagram I snapped back in 2014 of the forlorn riverside building of La Samaritaine
Just a mouse-click away, sitting right under my nose for who knows how long; I don't know why I never thought to check the official website of the La Samaritaine Project. Under a category labelled "histoire", there are countless incredible photographs sourced from the department store's historical archives, and better yet, photographs taken during its more recent and darker period of neglect. But first, let's start as the website's timeline does, well over a century ago in the year 1870.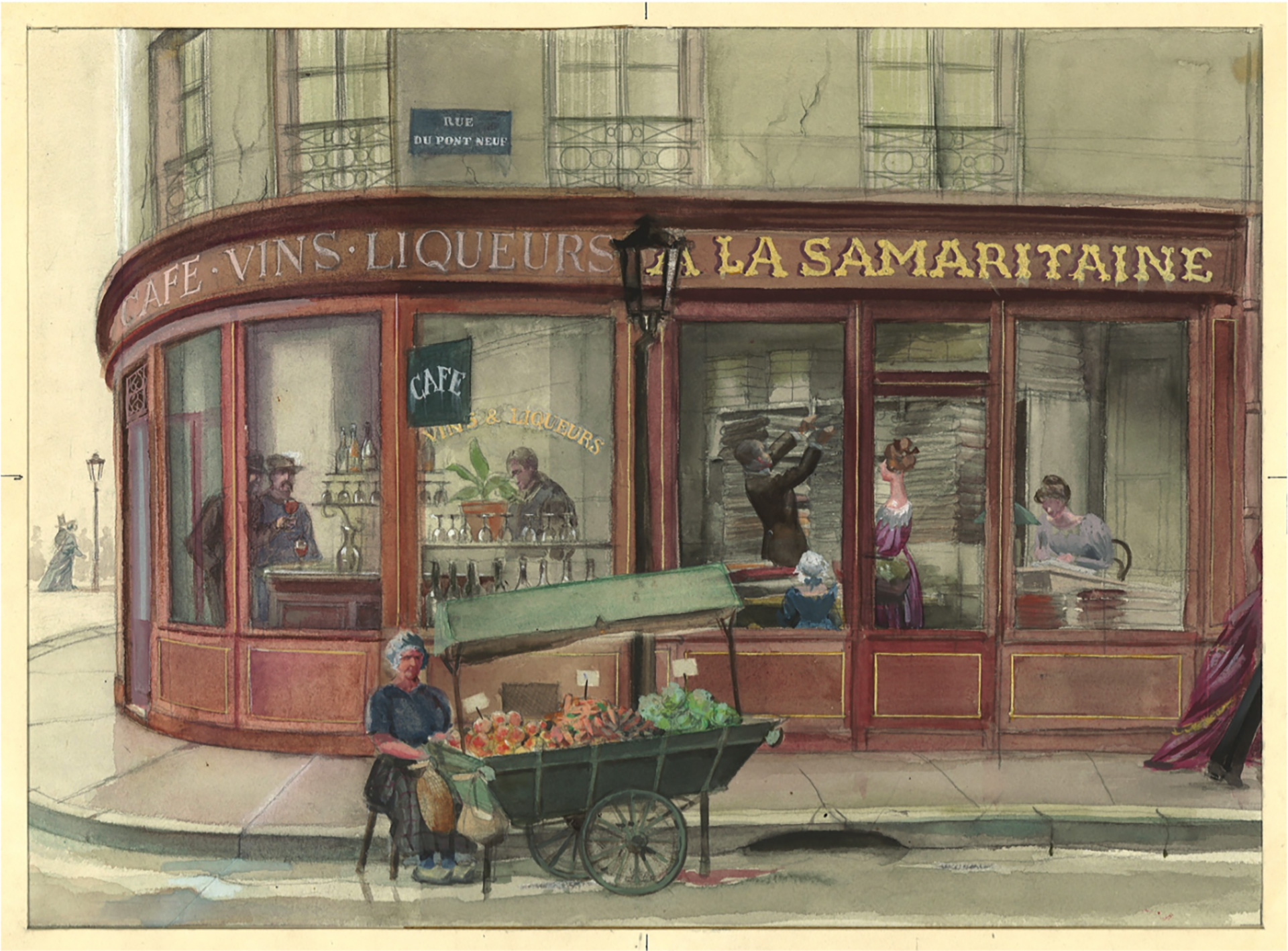 The origins of La Samaritaine is quite the rags to riches story. The founder Ernest Cognacq, started out his career selling ties under a red umbrella on the Pont Neuf, until 1869, when he heard about a space for let in a petite room next to a café he frequented on the nearby Rue de la Monnaie. He took the offer, opened a small clothing boutique and recruited his wife as his first employee, who had been working as a saleswoman in the confectionary aisles at Le Bon Marché. I wonder if the couple knew then that the famous department store where she left her job would come to be their greatest competitor.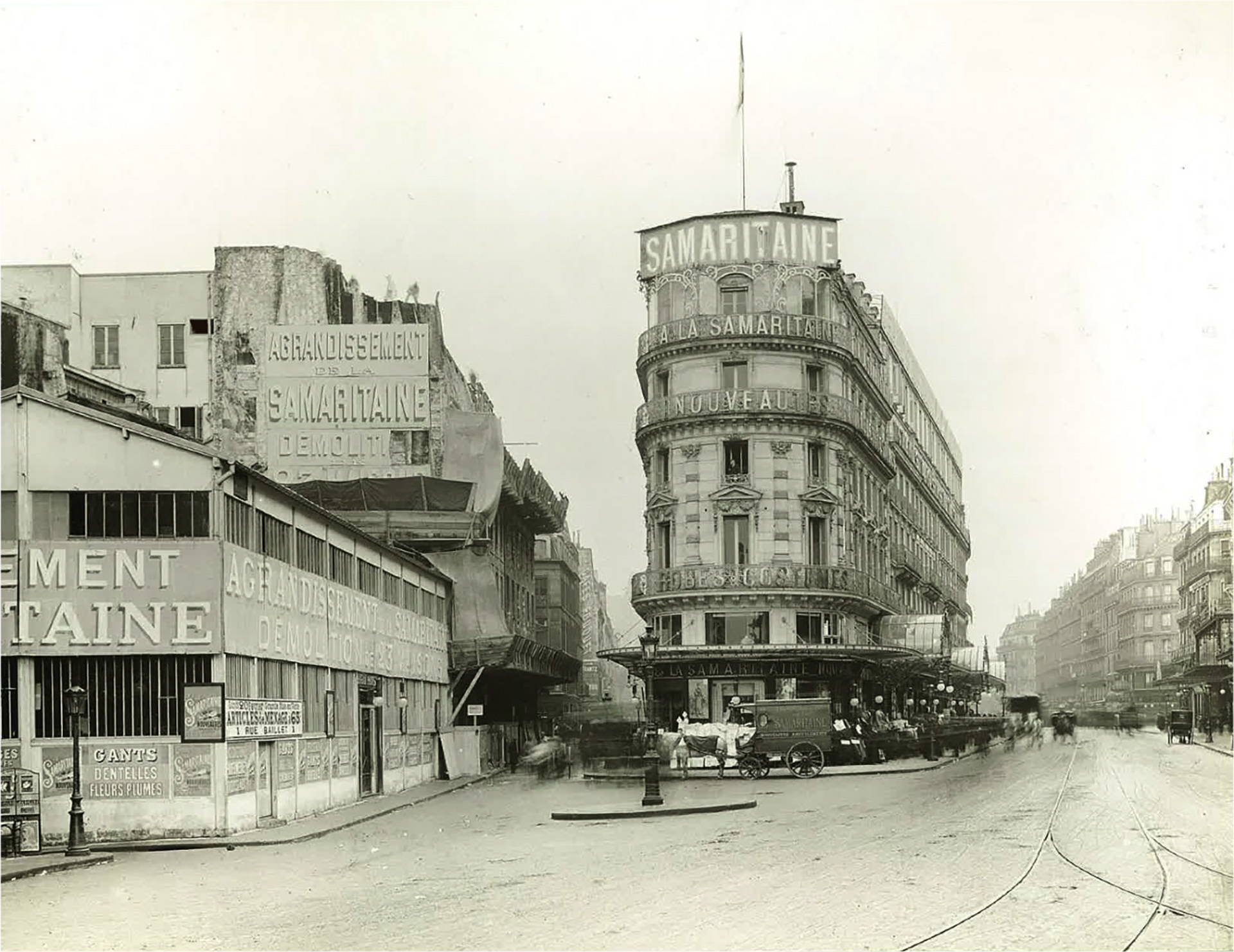 By the dawn of the twentieth century, just thirty years on from Cognacq's humble beginnings as a smalltime tradesman on the Seine, the couple had expanded their enterprise, giving birth to the large edifice seen today, the "Grands Magasins de La Samaritaine".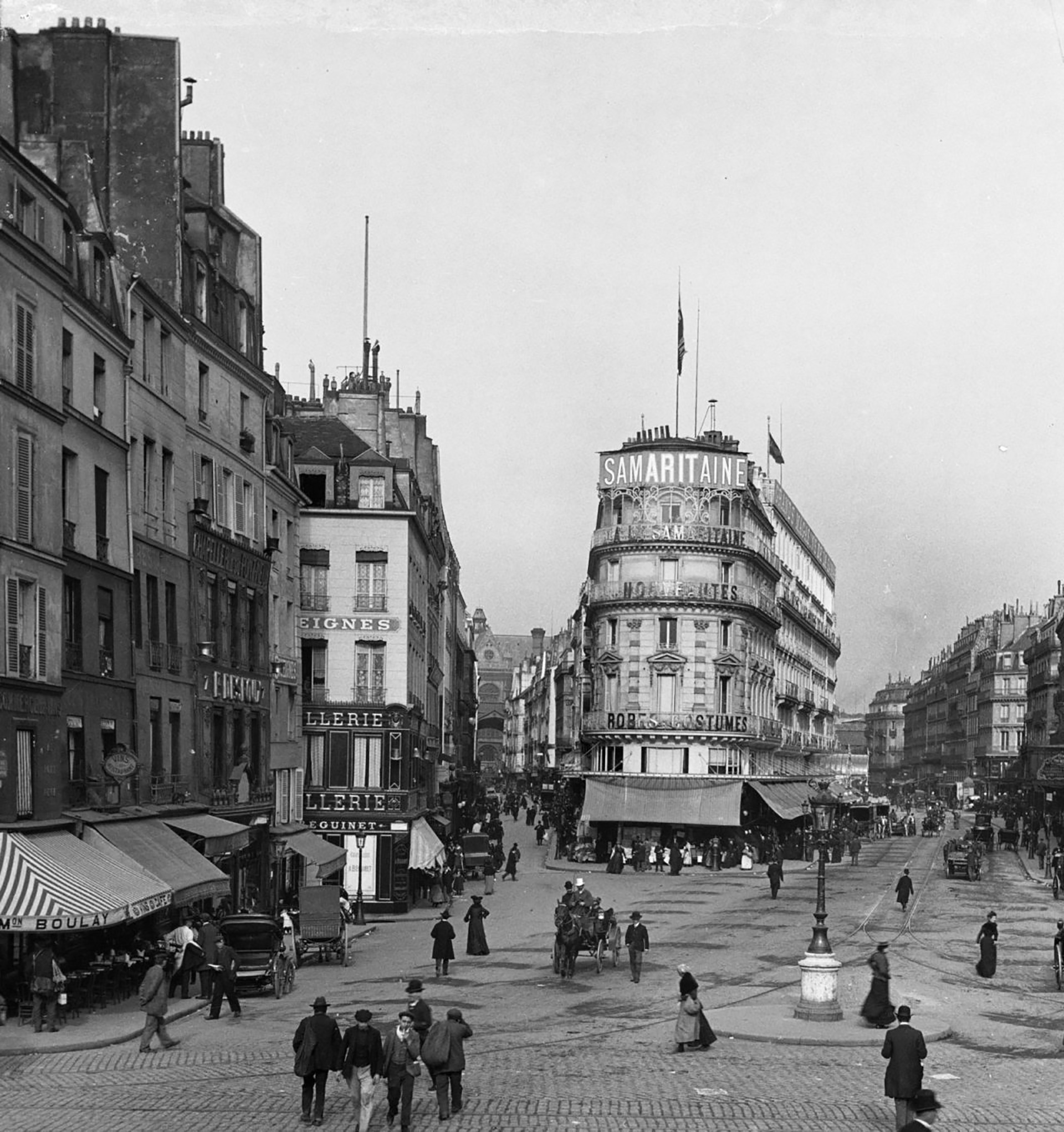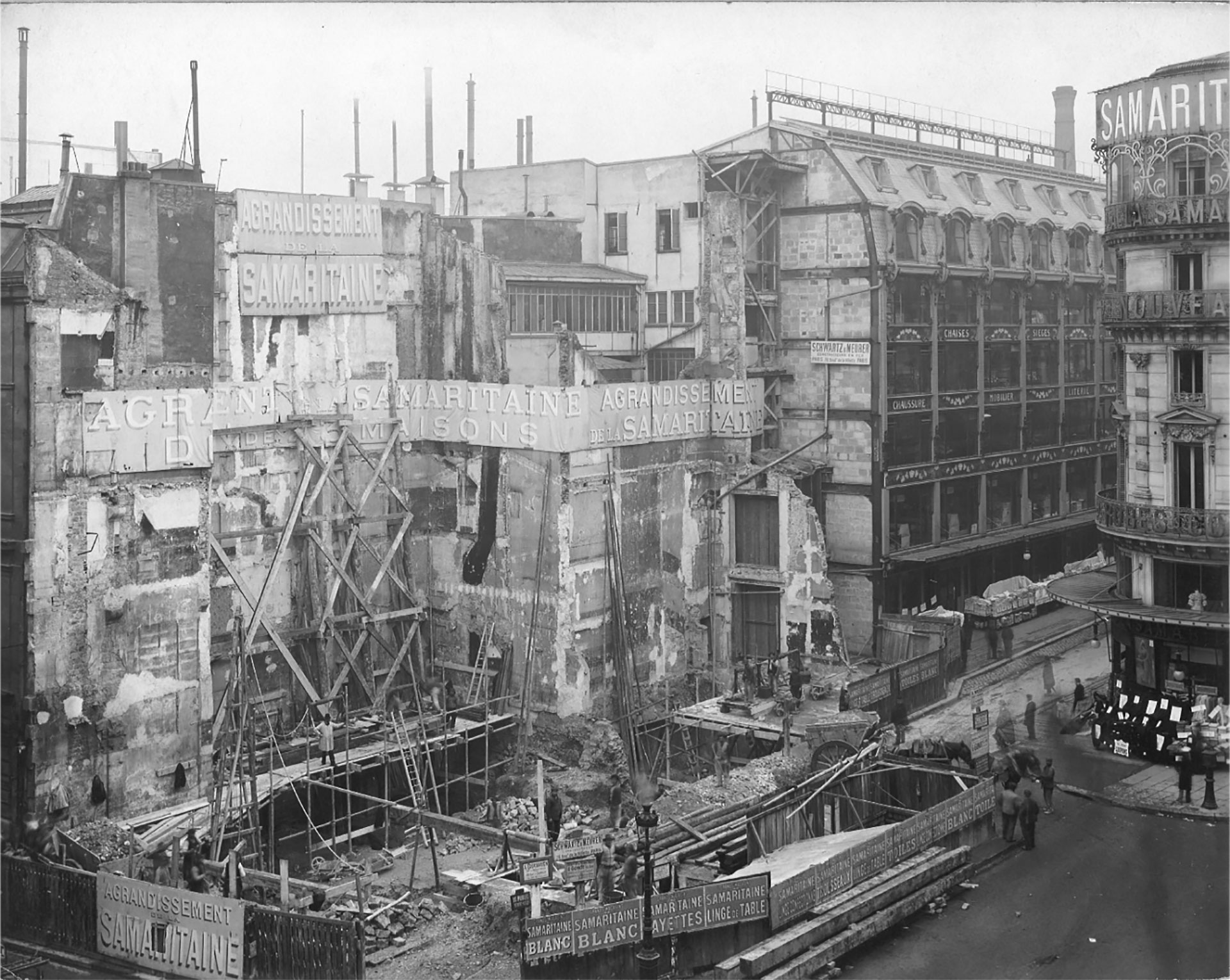 A clever and ambitious businessman, he steadily acquired neighbouring buildings around him and soon enough, entire city blocks were being reworked and reconstructed to make space for his growing empire.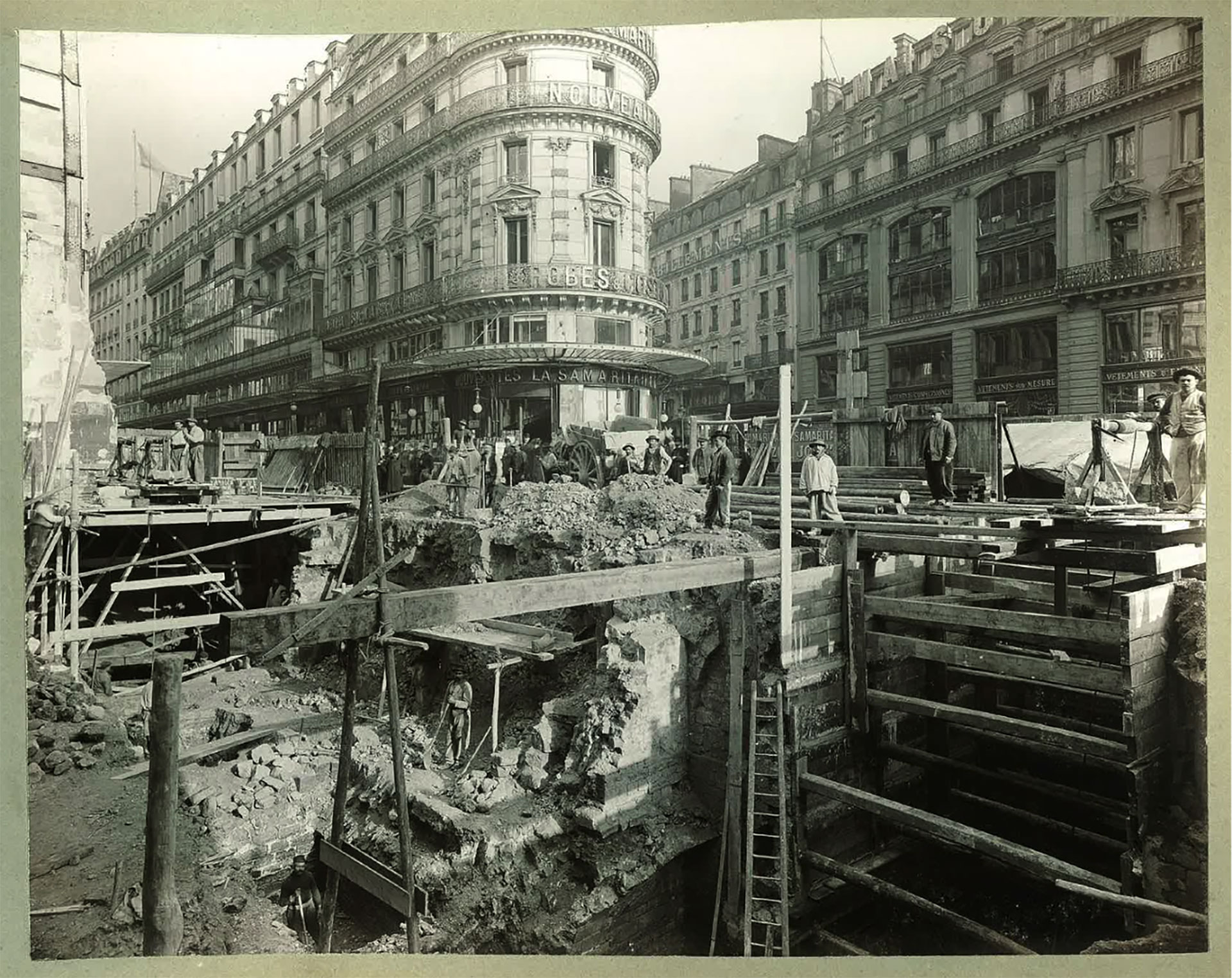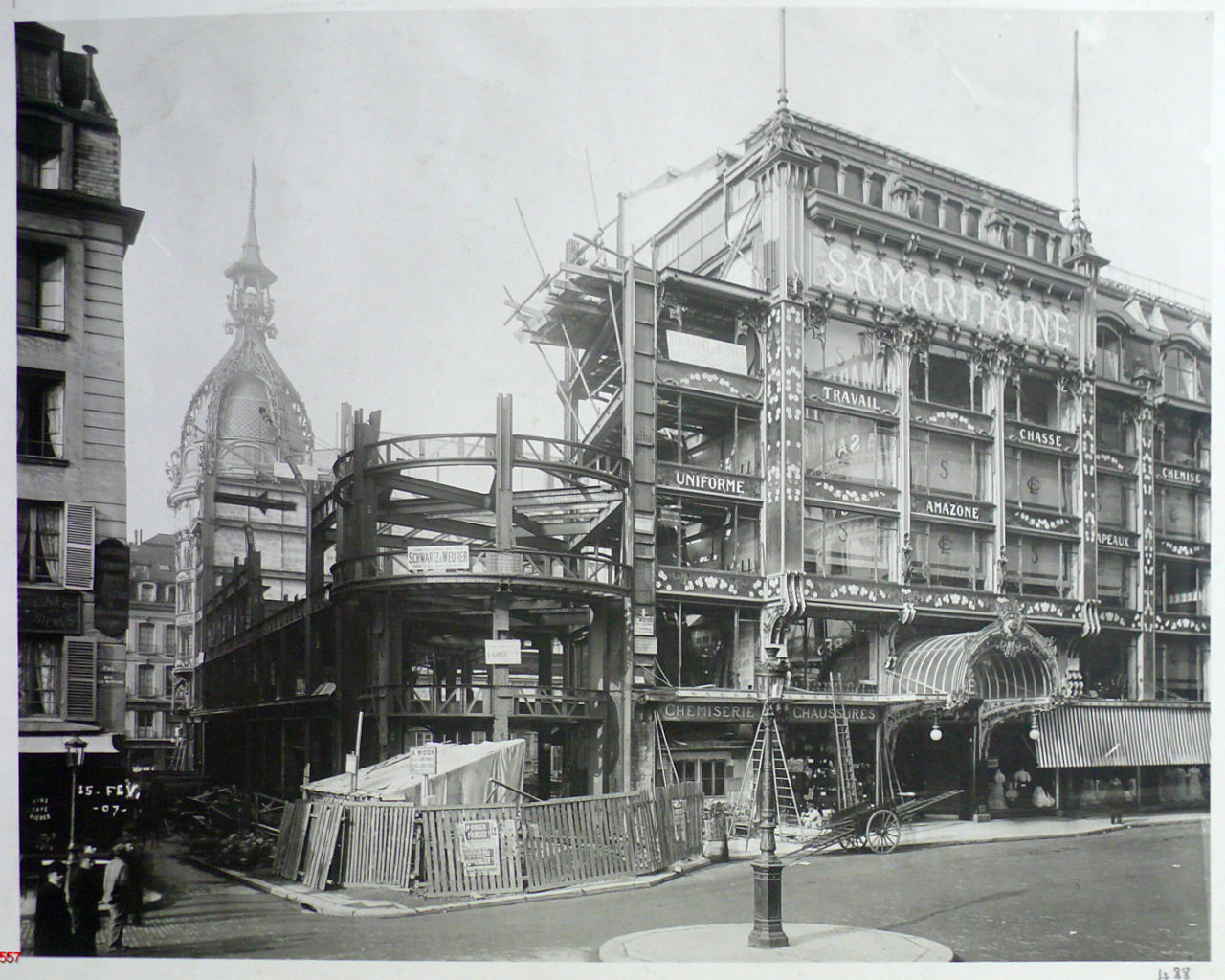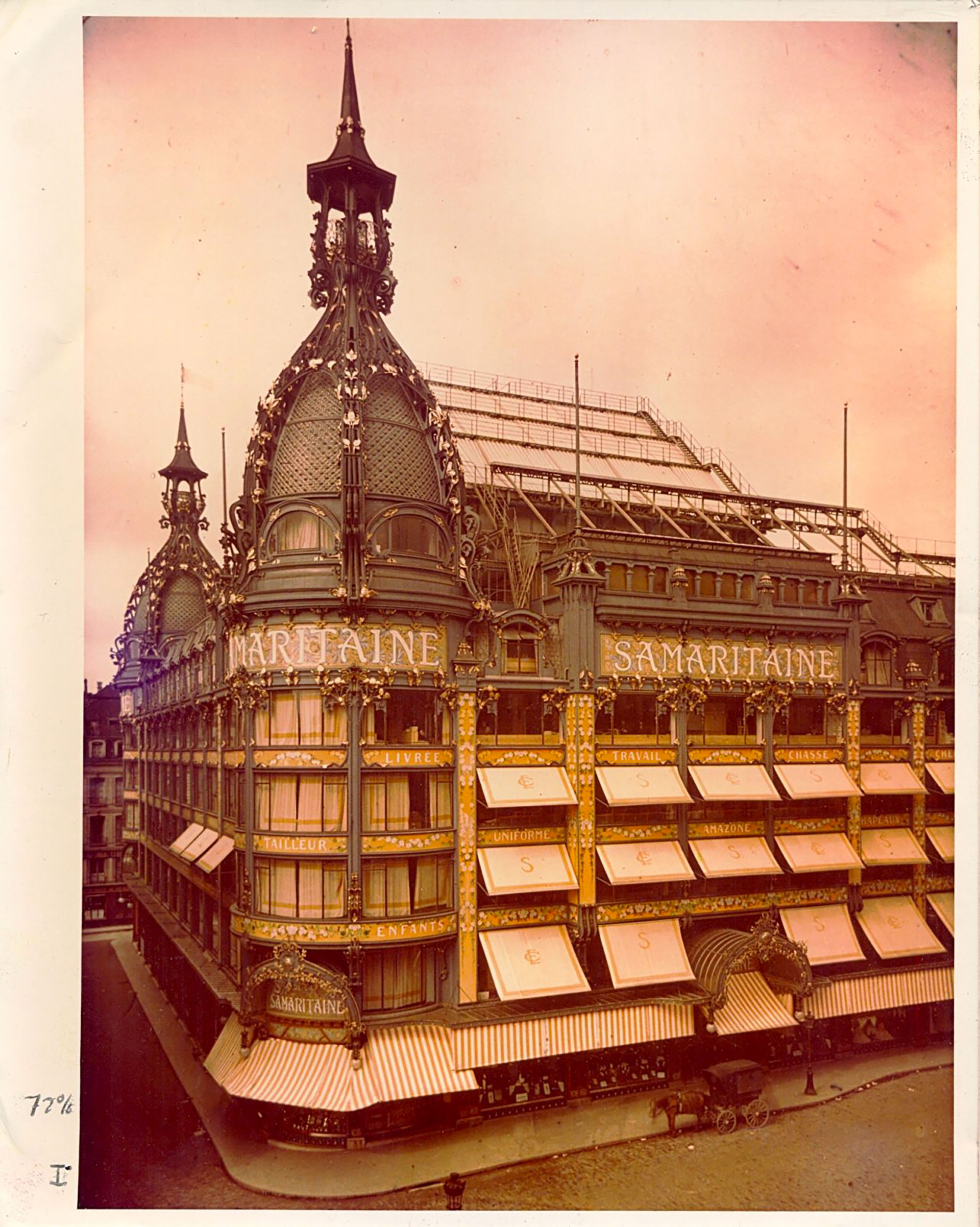 La Samaritaine was an art nouveau palace of retail, the ideally organised and managed department store, arranged as a collection of individually owned stores, each managed by "petits patrons" that operated in harmony but autonomously.
Cognacq used revolutionary marketing techniques, attracting the crowds with "deal of the day" and started doing what might seem obvious to us today– price-labelling the items.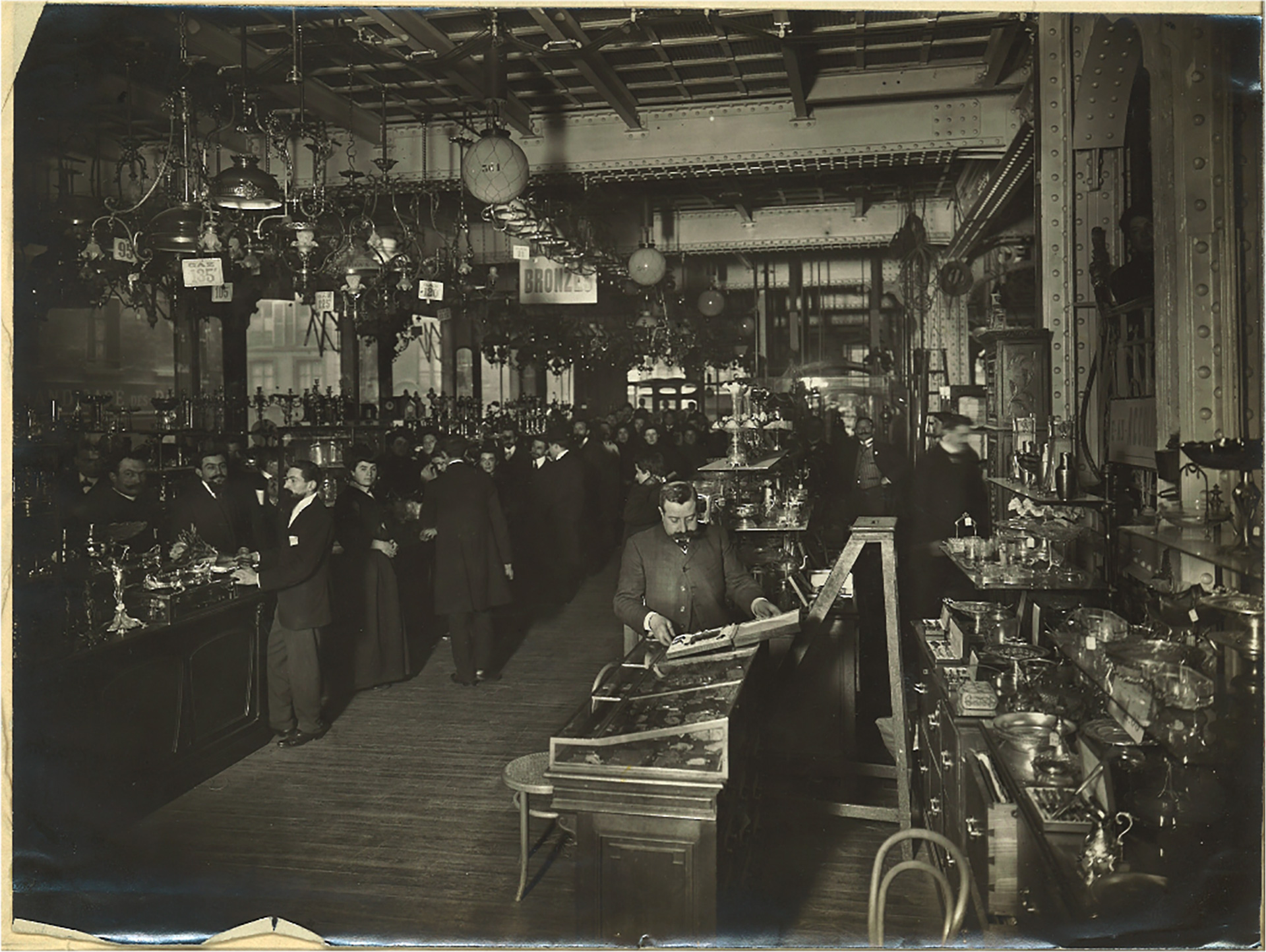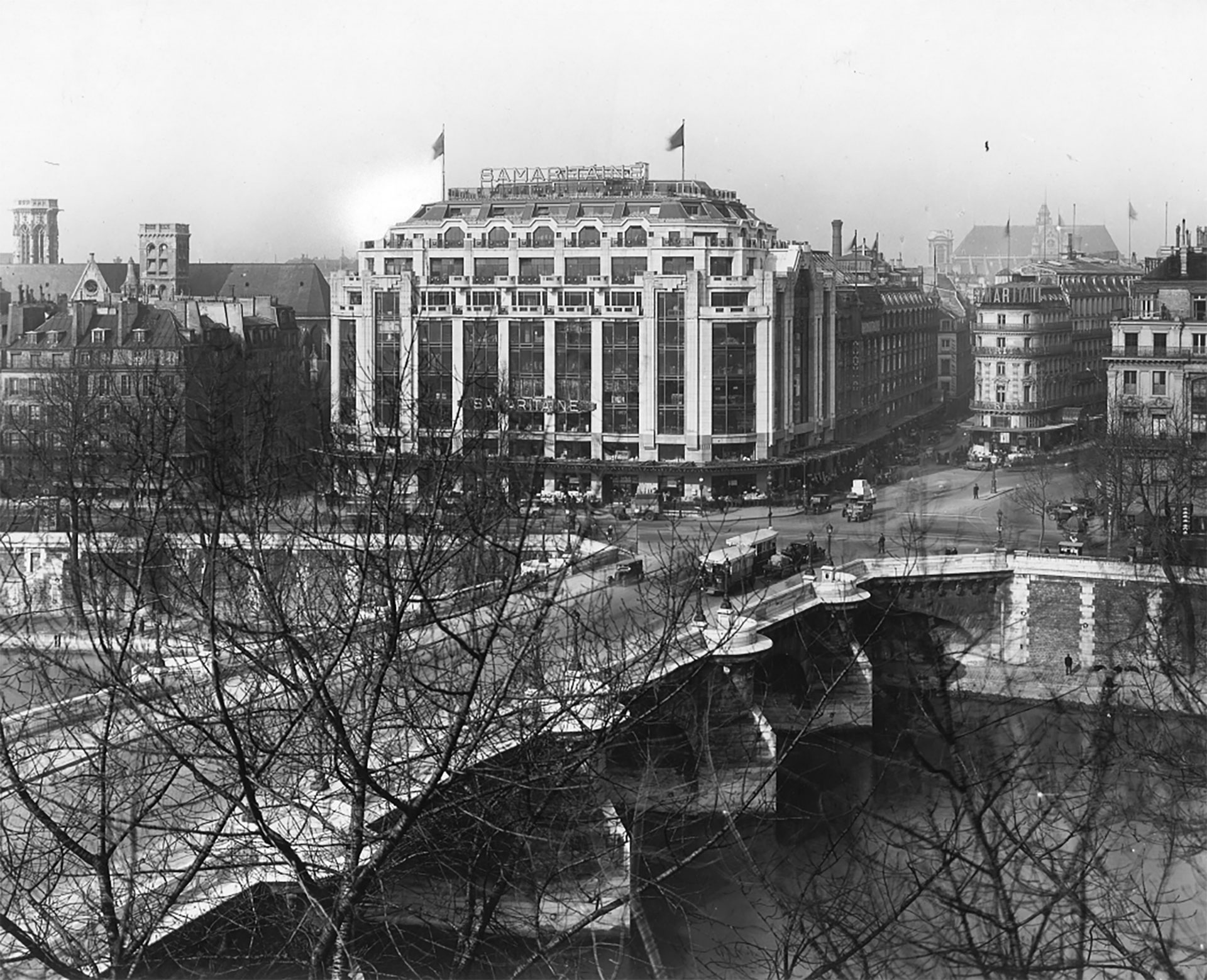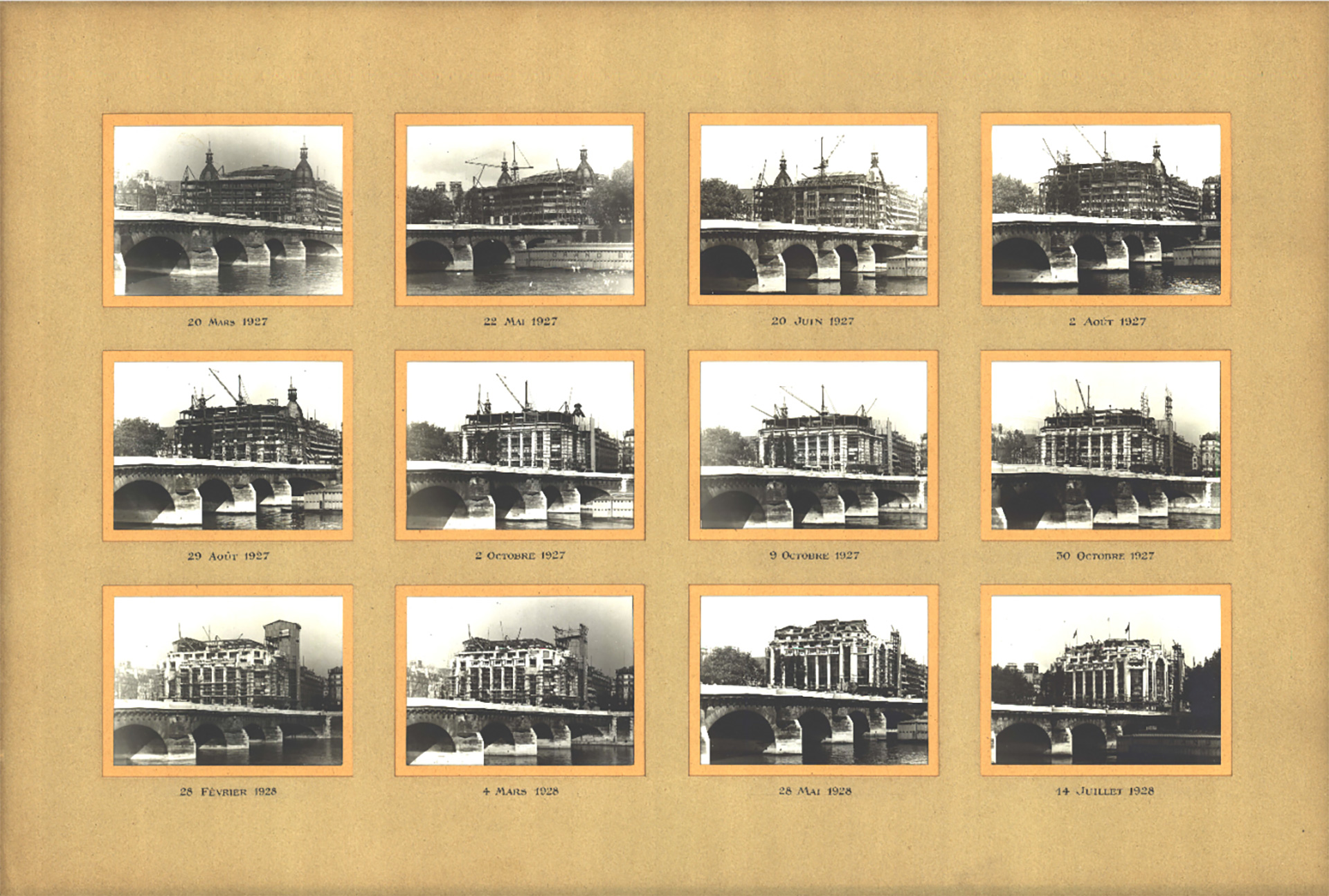 The first photographs of Store No.2 overlooking the river Seine, built between 1904 and 1907, enlarged in the 1920s when an Art Deco facade was added.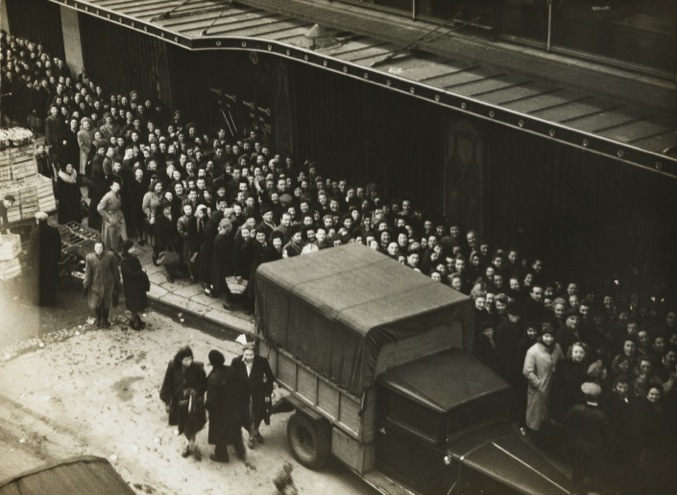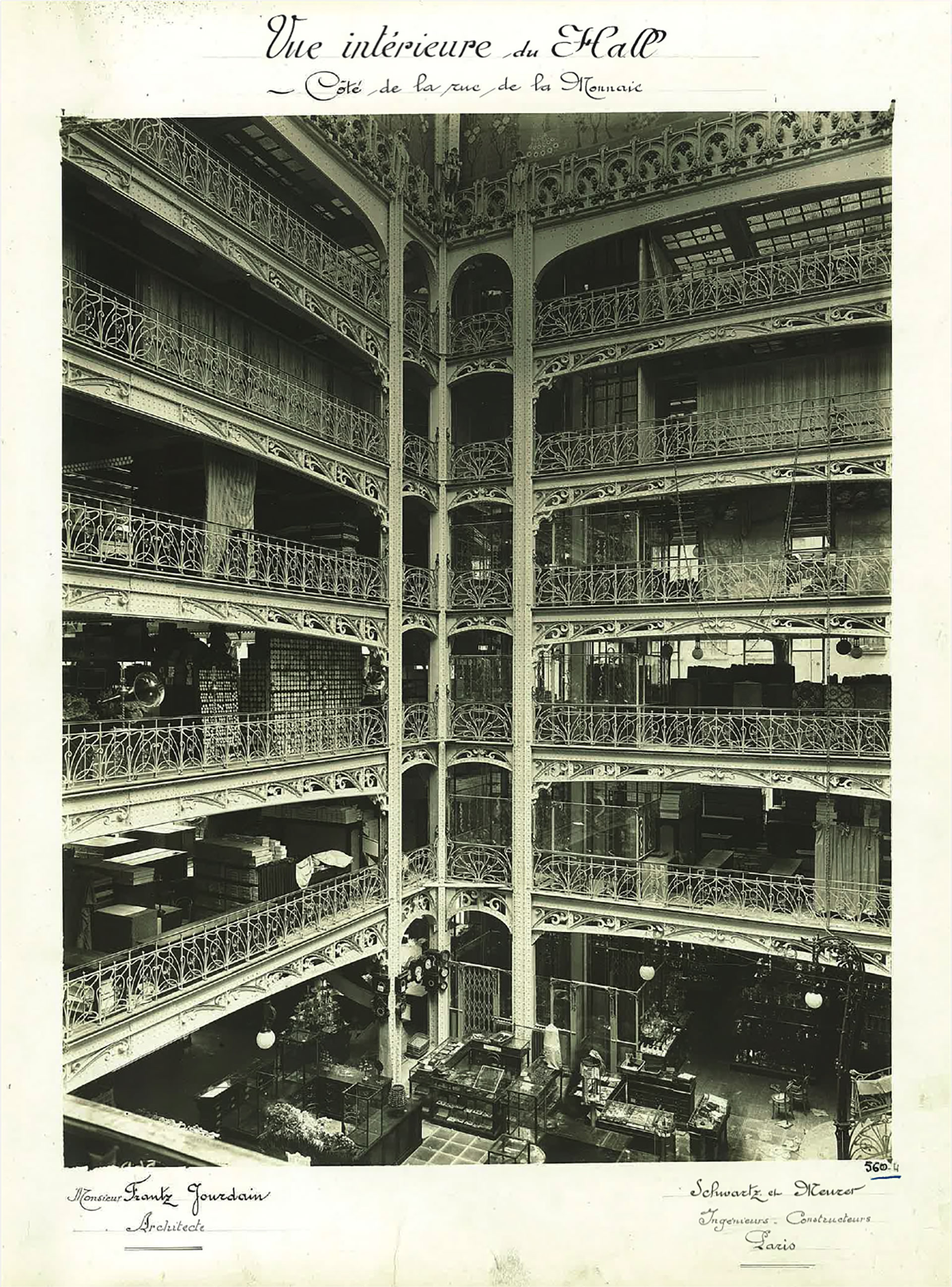 La Samaritaine became Paris' leading department store and was at its peak during the interwar period, when nearly 20,000 people were under its employ.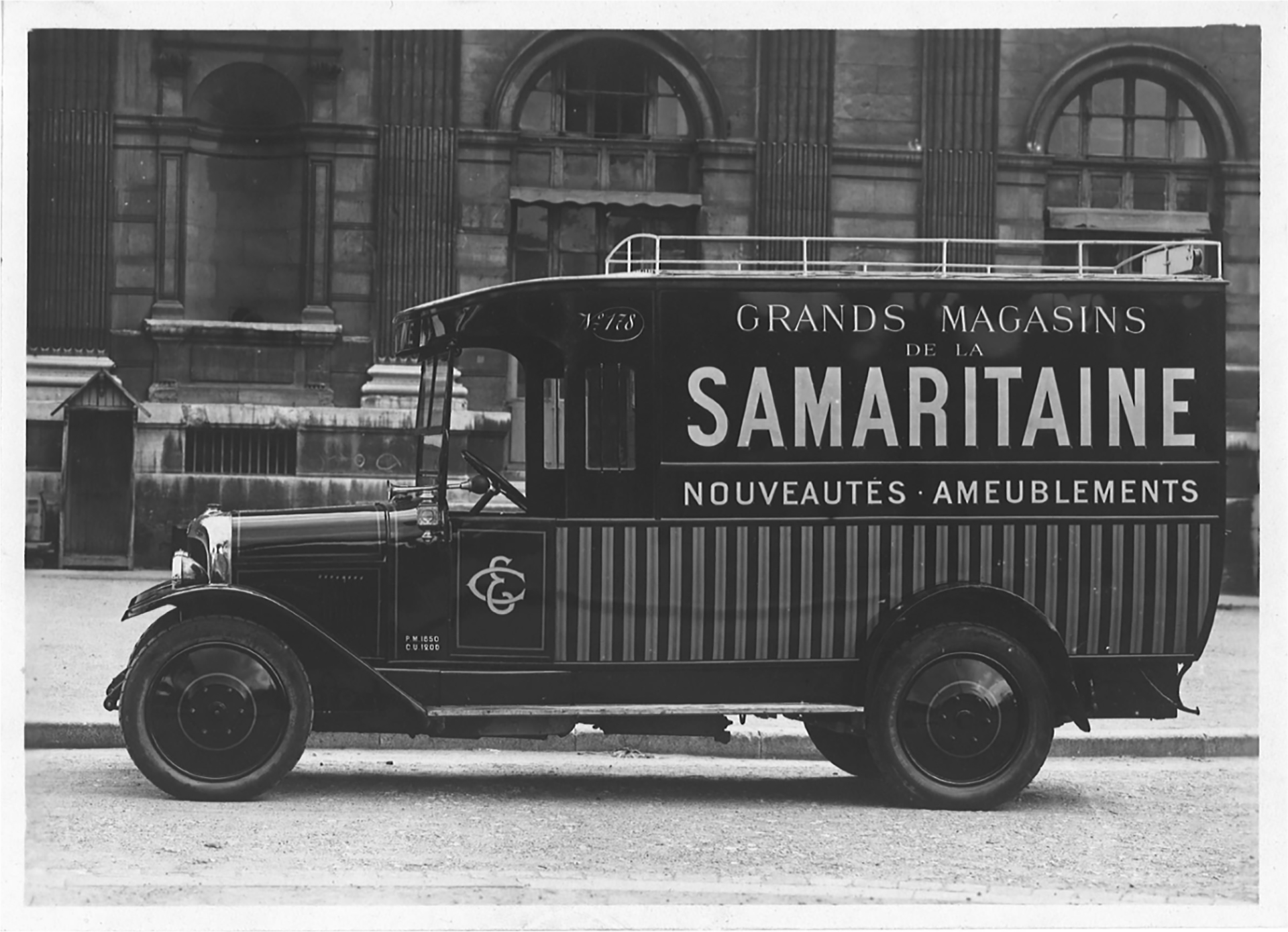 It occupied four buildings between the river and the rue de Rivoli, living up to the famous slogan later coined for the department store; "On trouve tout à la Samaritaine" – One can find everything in La Samaritaine."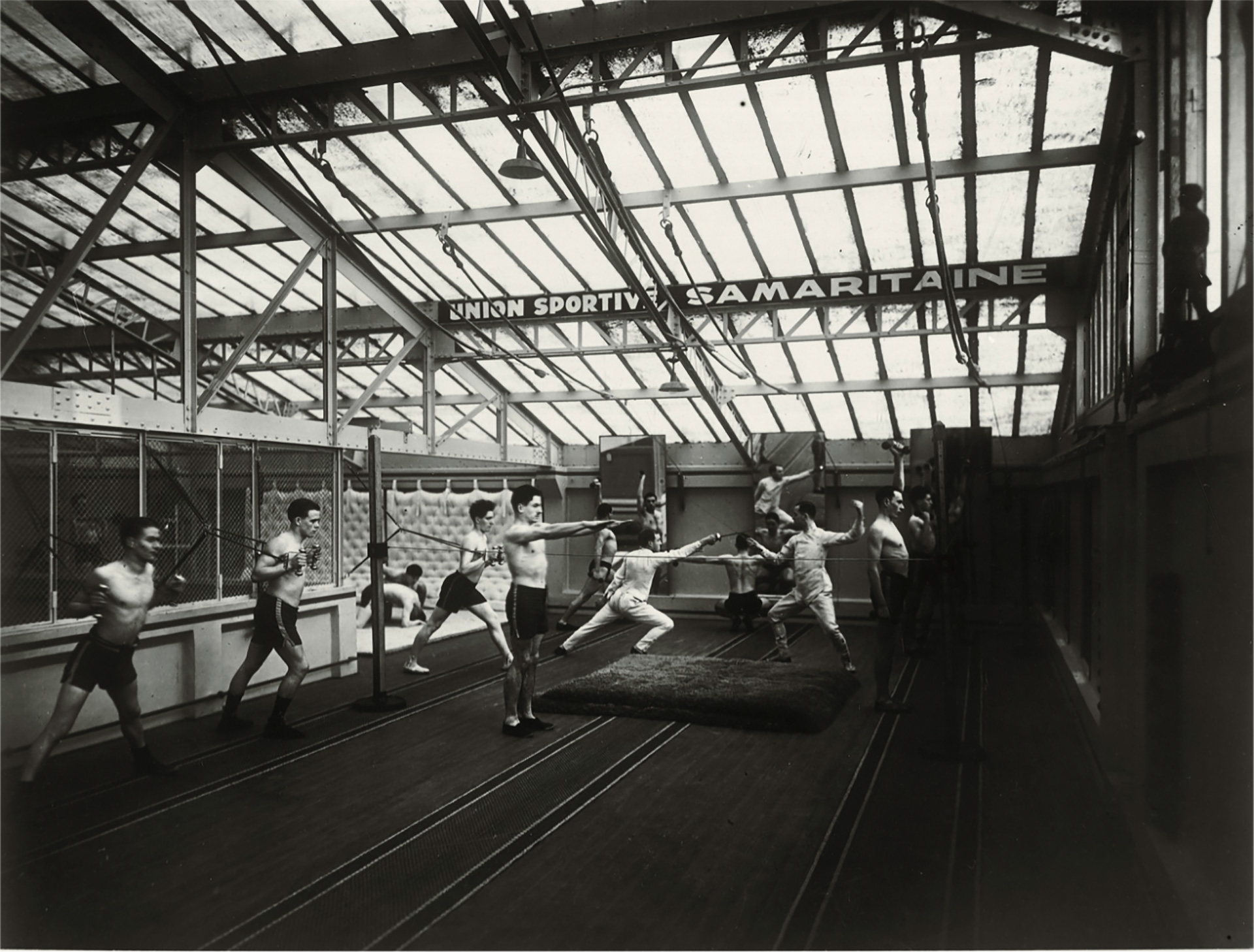 There was an even a gym and a nursery…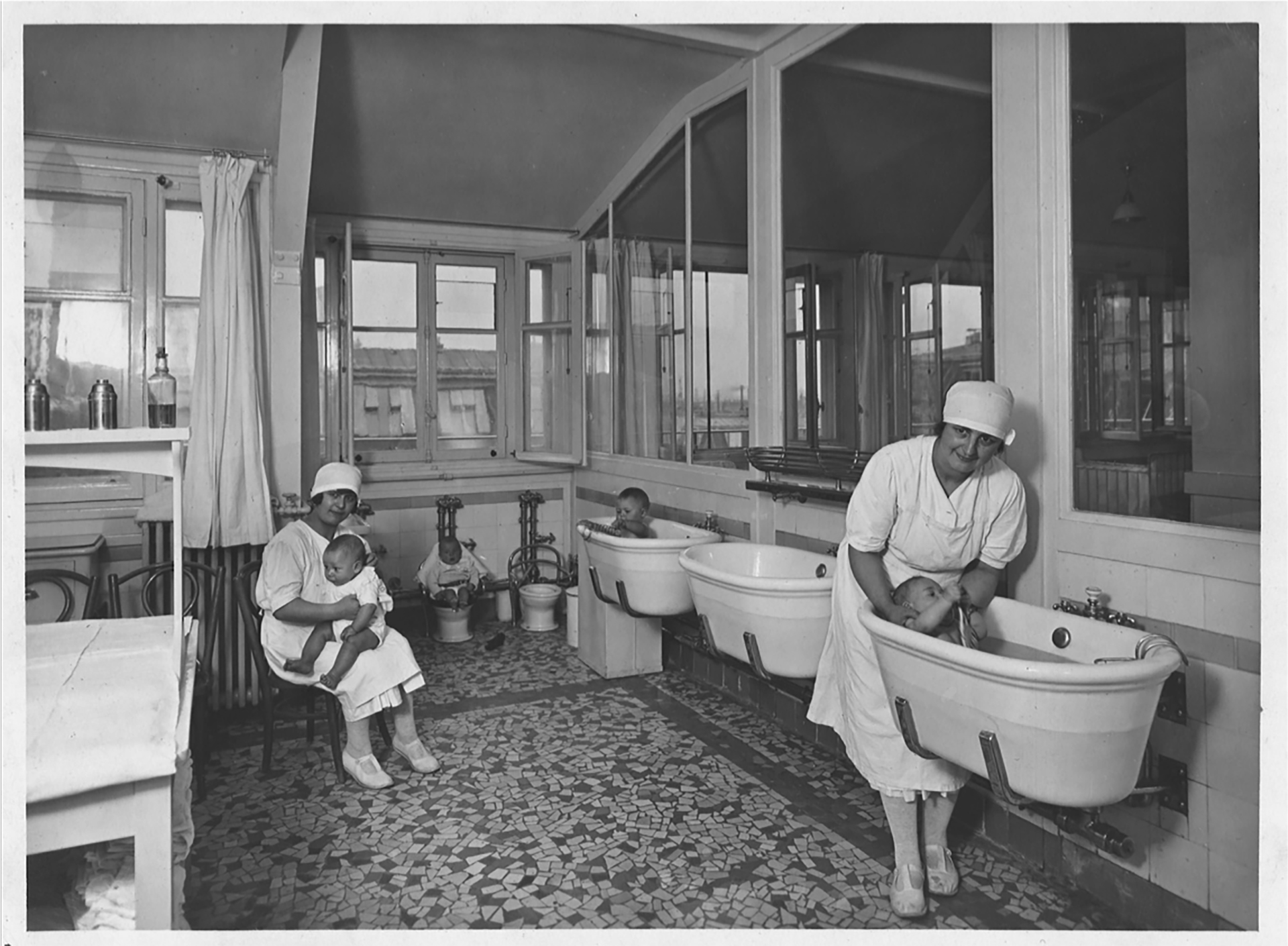 In the 2018 redevelopment project under the now ownership of French luxury-goods giant LVMH, in addition to the 26,000m2 dedicated to retail space, 21,000m2 to office space, 7,000m2 to "social housing" to accommodate 250 people, there is also promised to be a nursery again, with a capacity for 80 children.
I hope they have little bath tubs just like the ones in the photo above.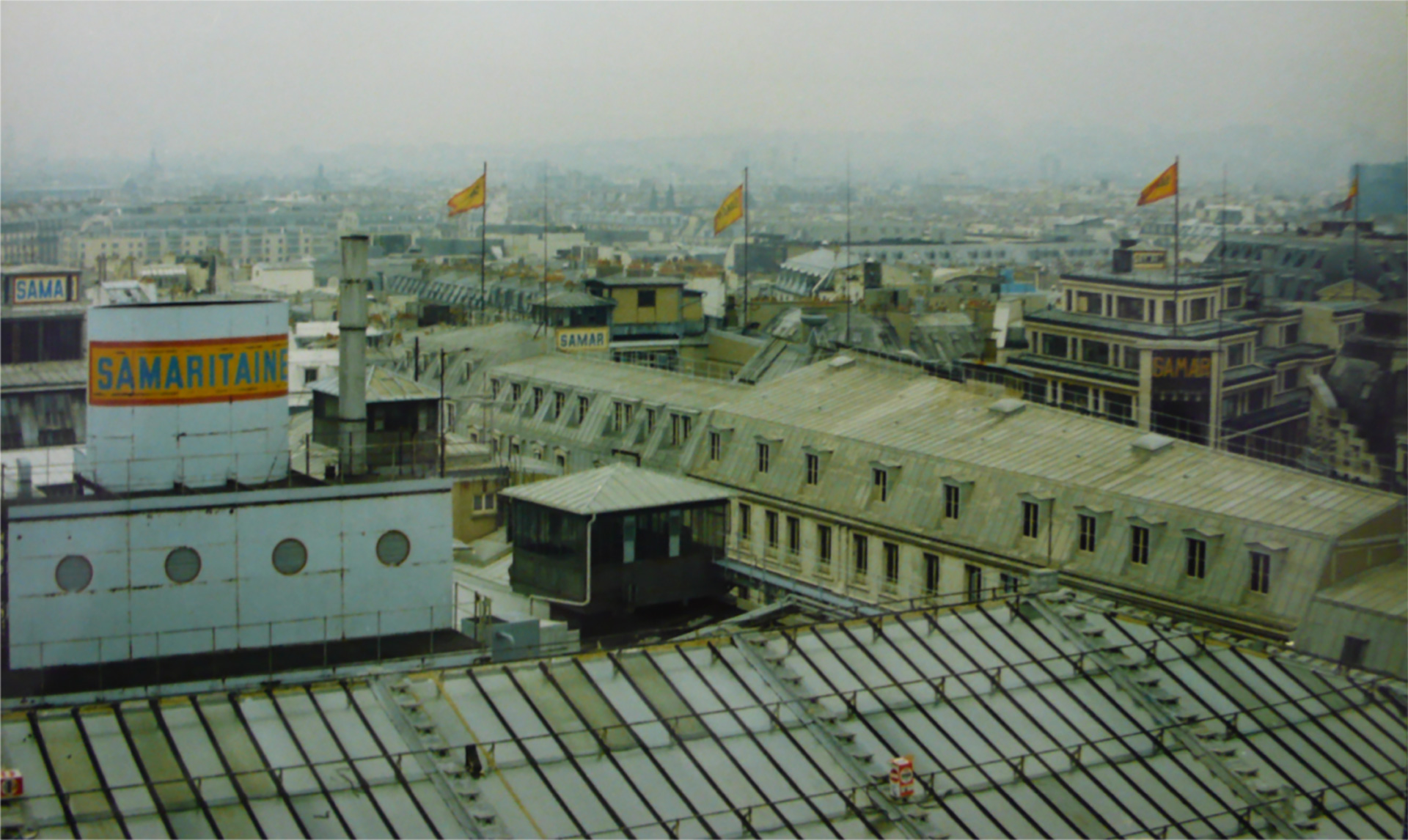 Ernest Cognacq-Jay died three years after his wife in 1928. The department store was succeeded by his nephew, but after WWII, Gabriel Cognacq was dismissed in light of his collaboration with the Nazis. This might remind you of another Parisian department store where Nazis shopped for stolen Jewish belongings (for extra reading later).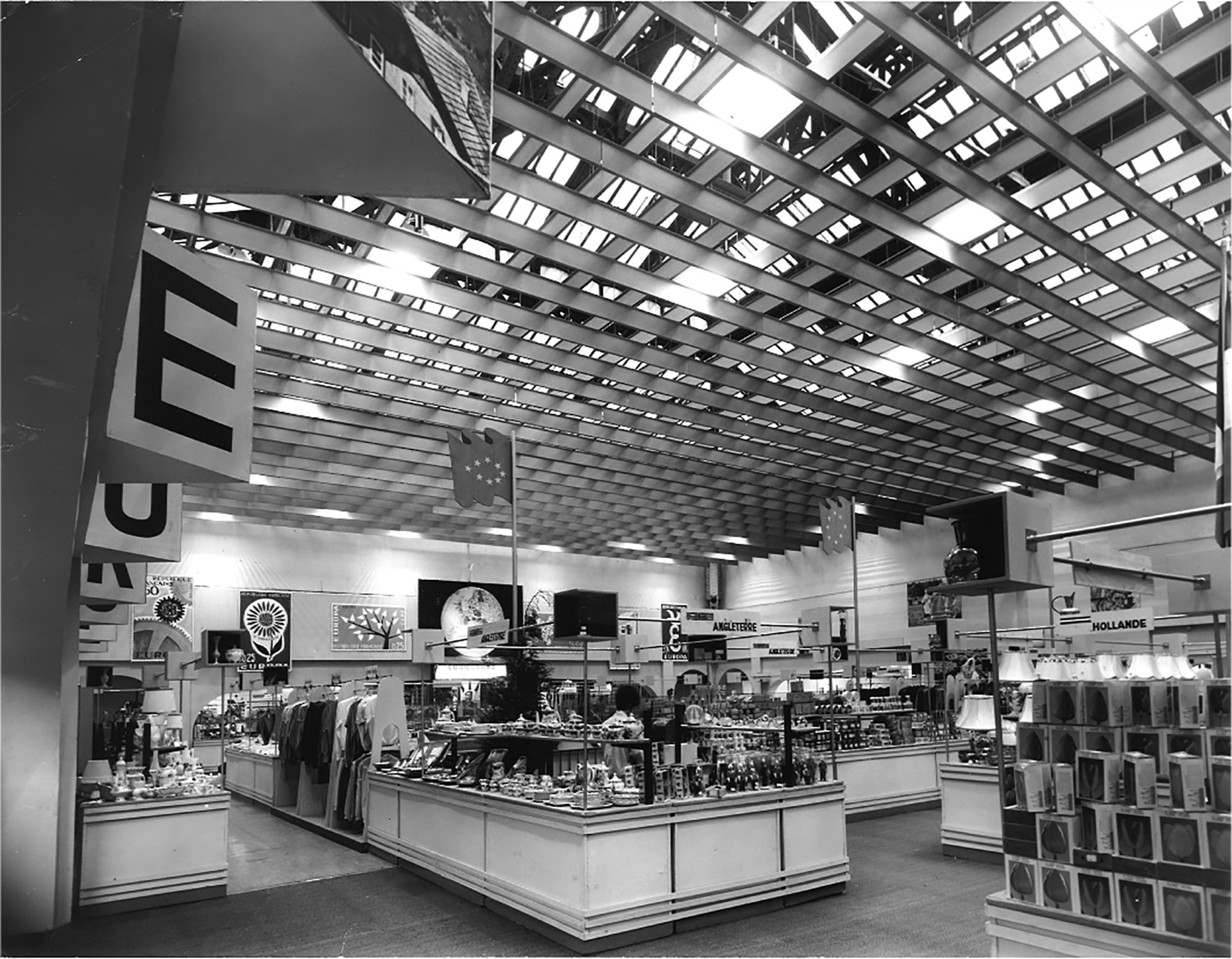 The very capable Renant family took over, keeping La Samaritaine popular but sadly there was no replacing its original founder, a great "selling machine" at the forefront of innovation.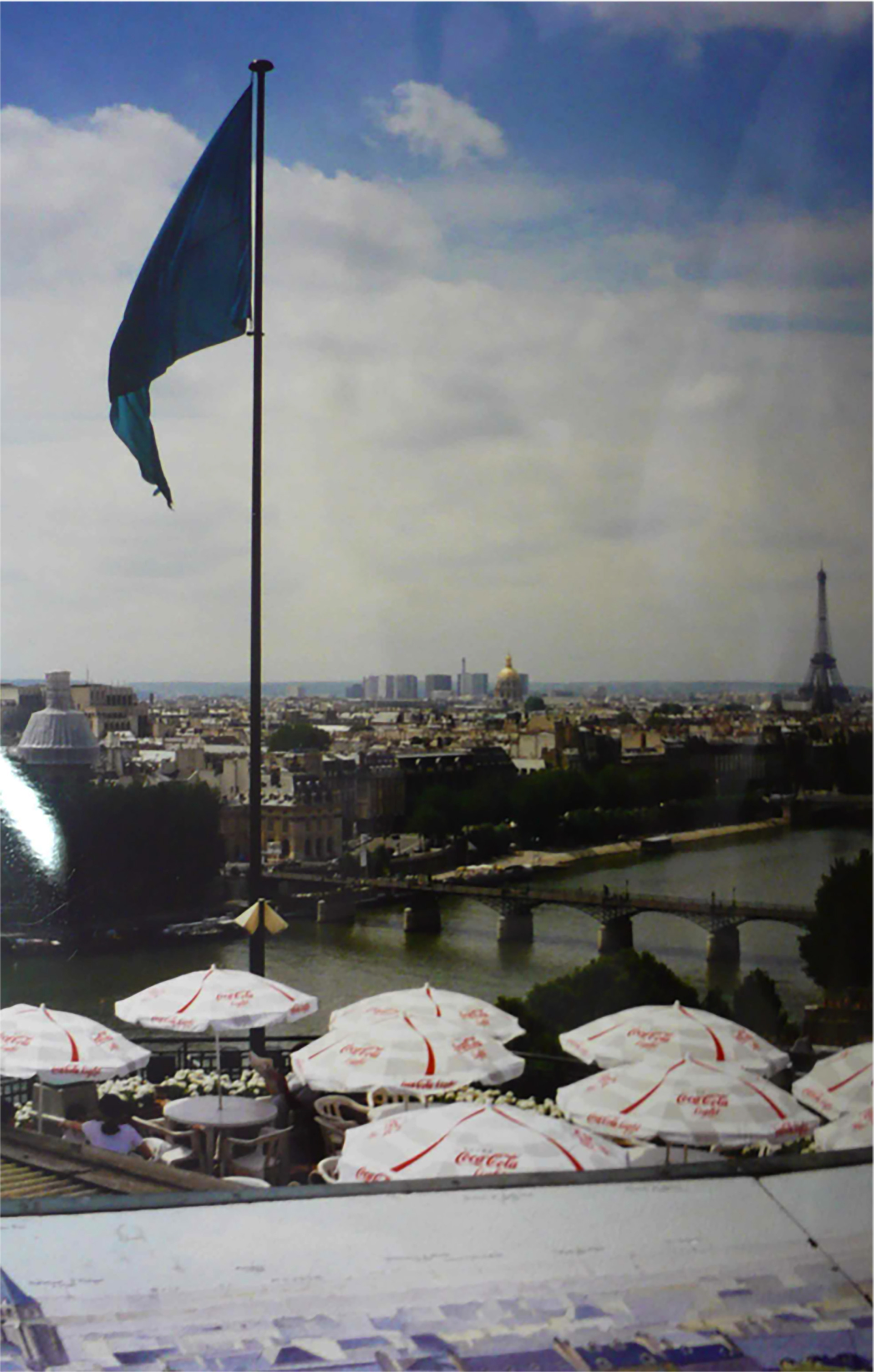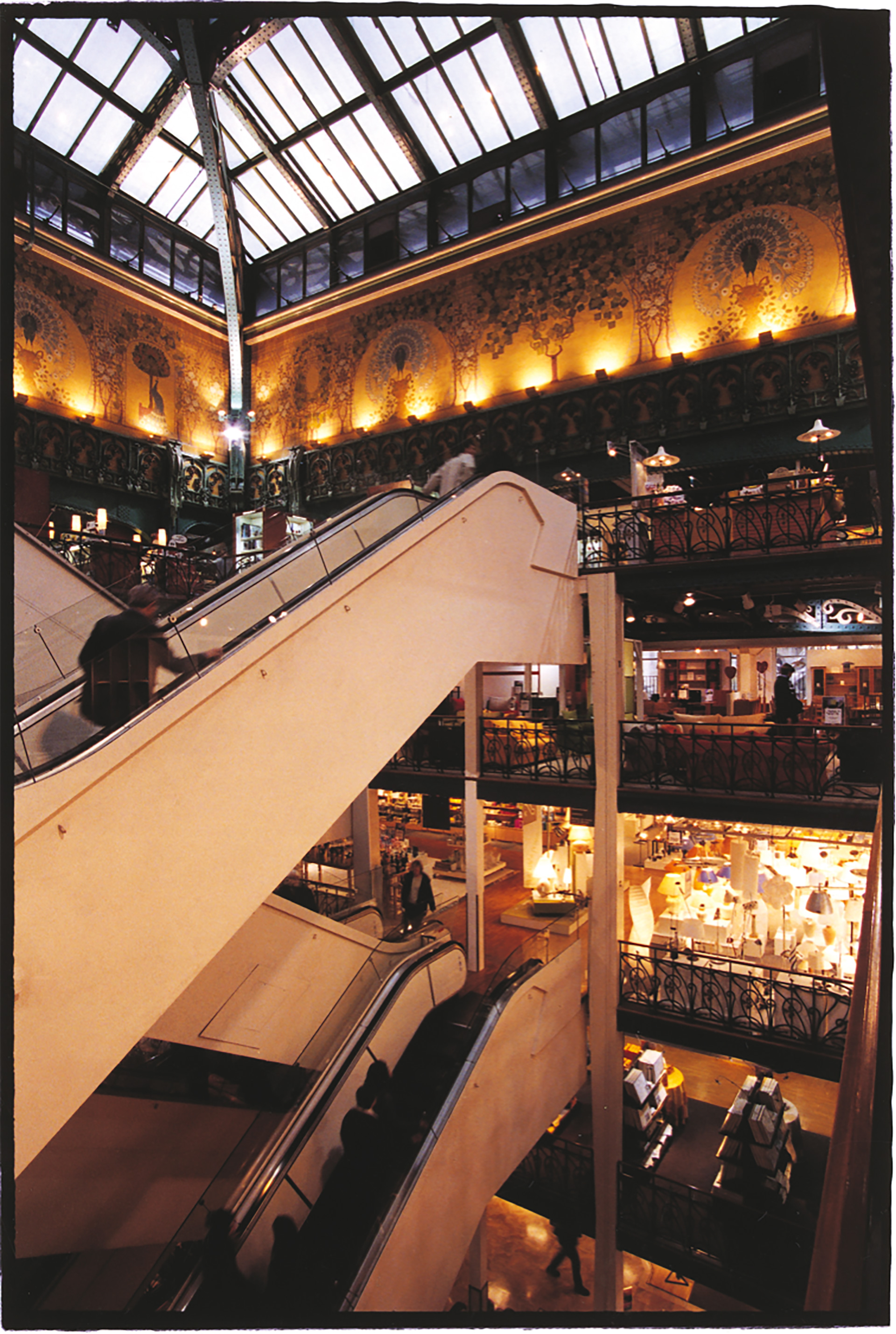 The store began its irreversible decline in the early 1970s, failed to evolve for a more modern clientele. In the late 1990s, it lost its title as the largest Parisian store when it gradually began closing parts of its 48,000m2 retail space. In 2001, it was sold off to LVMH, who had also just purchased the Samaritaine's competitor, Le Bon Marché but in 2005, the doors closed. On 15 June 2005, after failing to meet safety requirements during a standard fire test, La Samaritaine closed its doors one last time, promising to reopen shortly once they had upgraded the 19th century building. Those doors never did reopen. La Samaritaine then employed over 1,500 employees.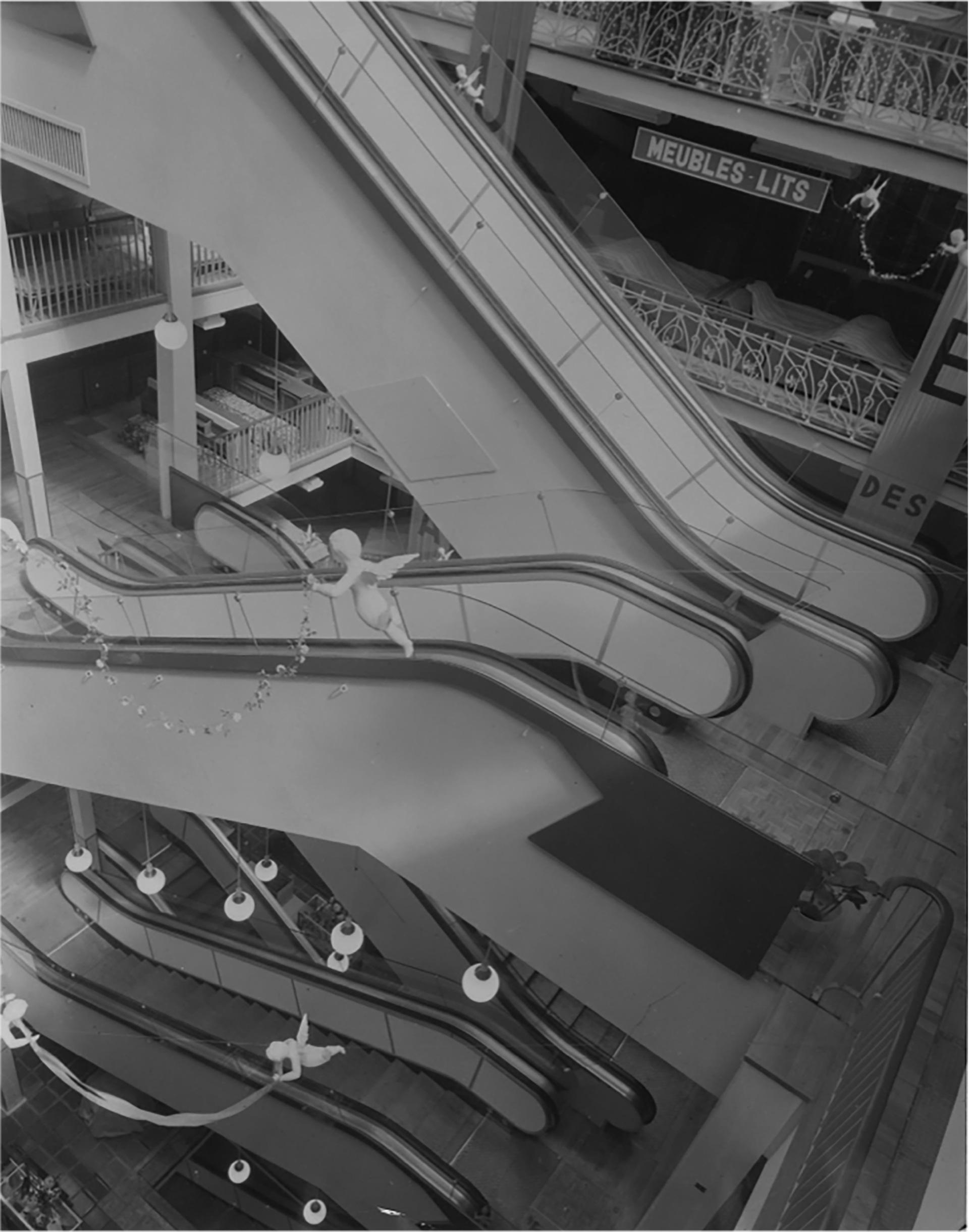 So finally, it's time to see what this vacant sleeping giant looked like during all those years of neglect…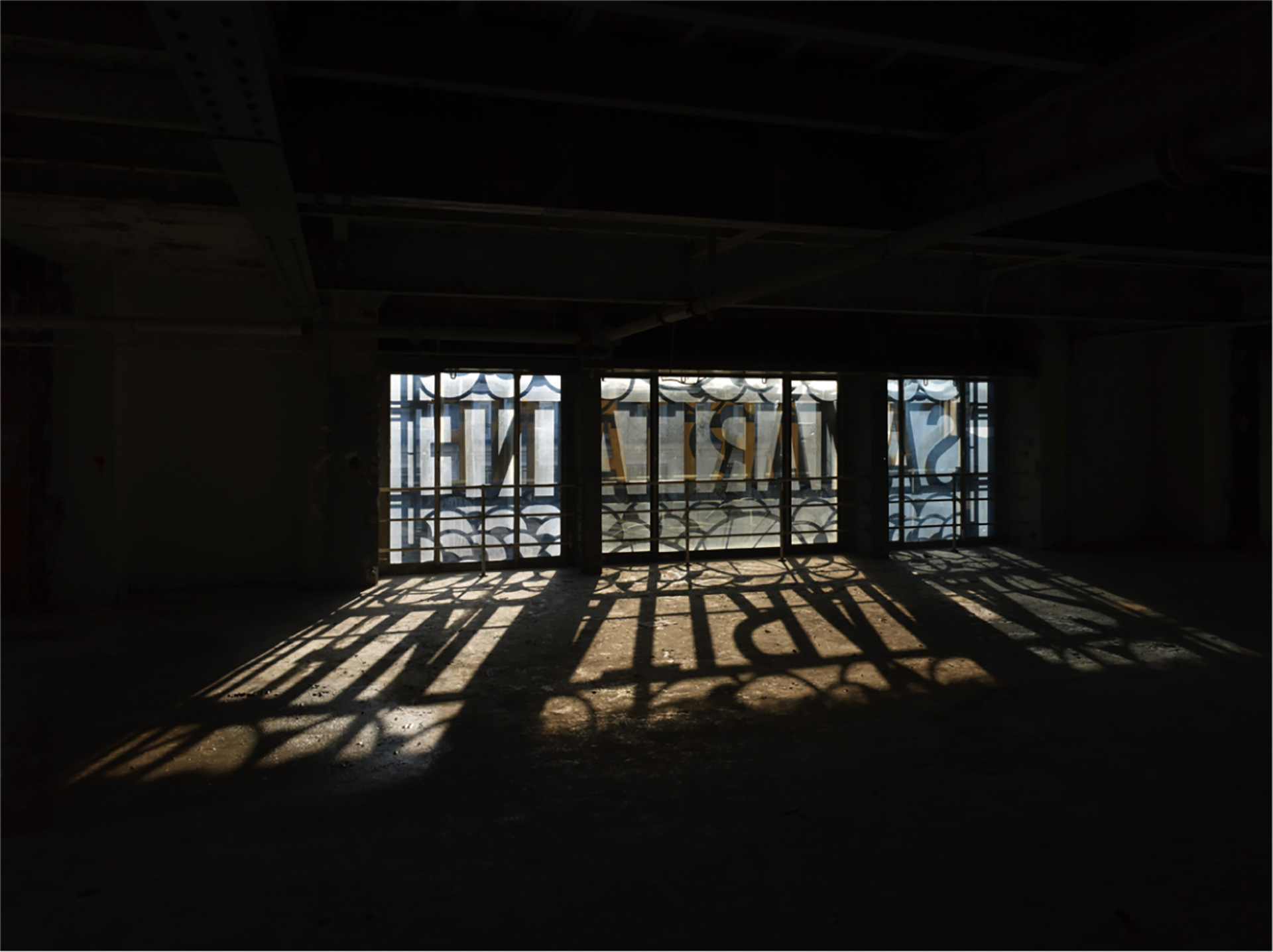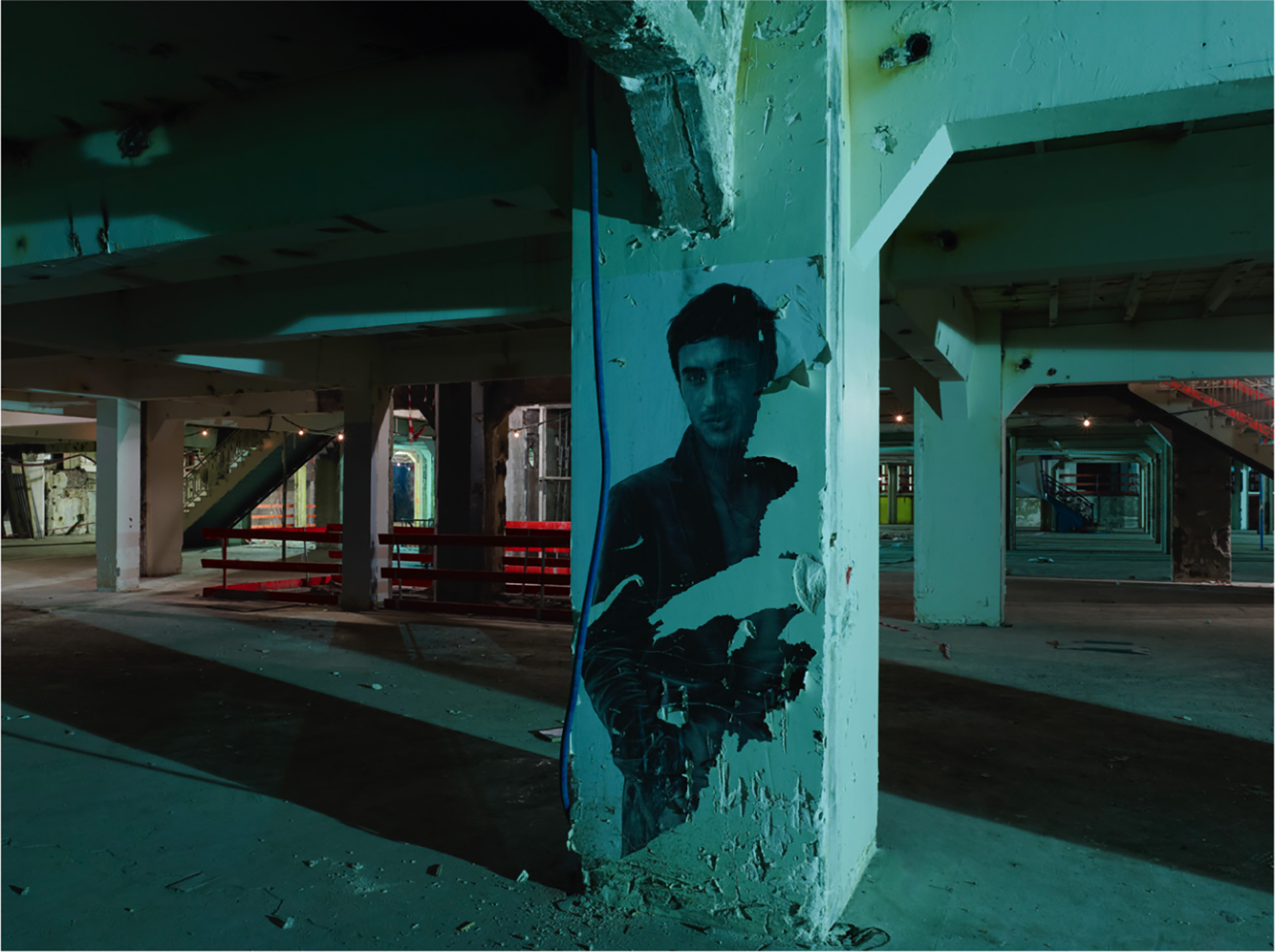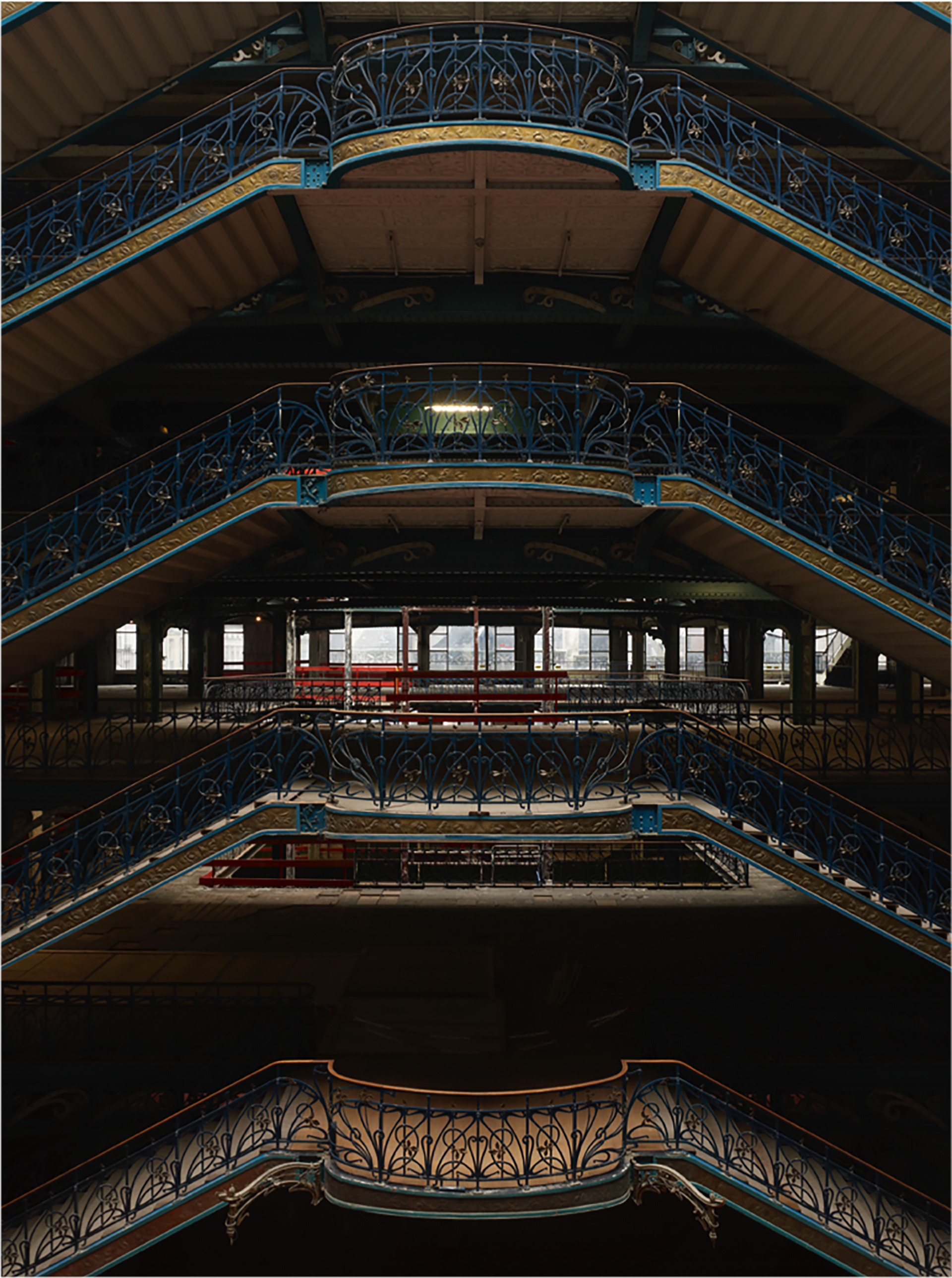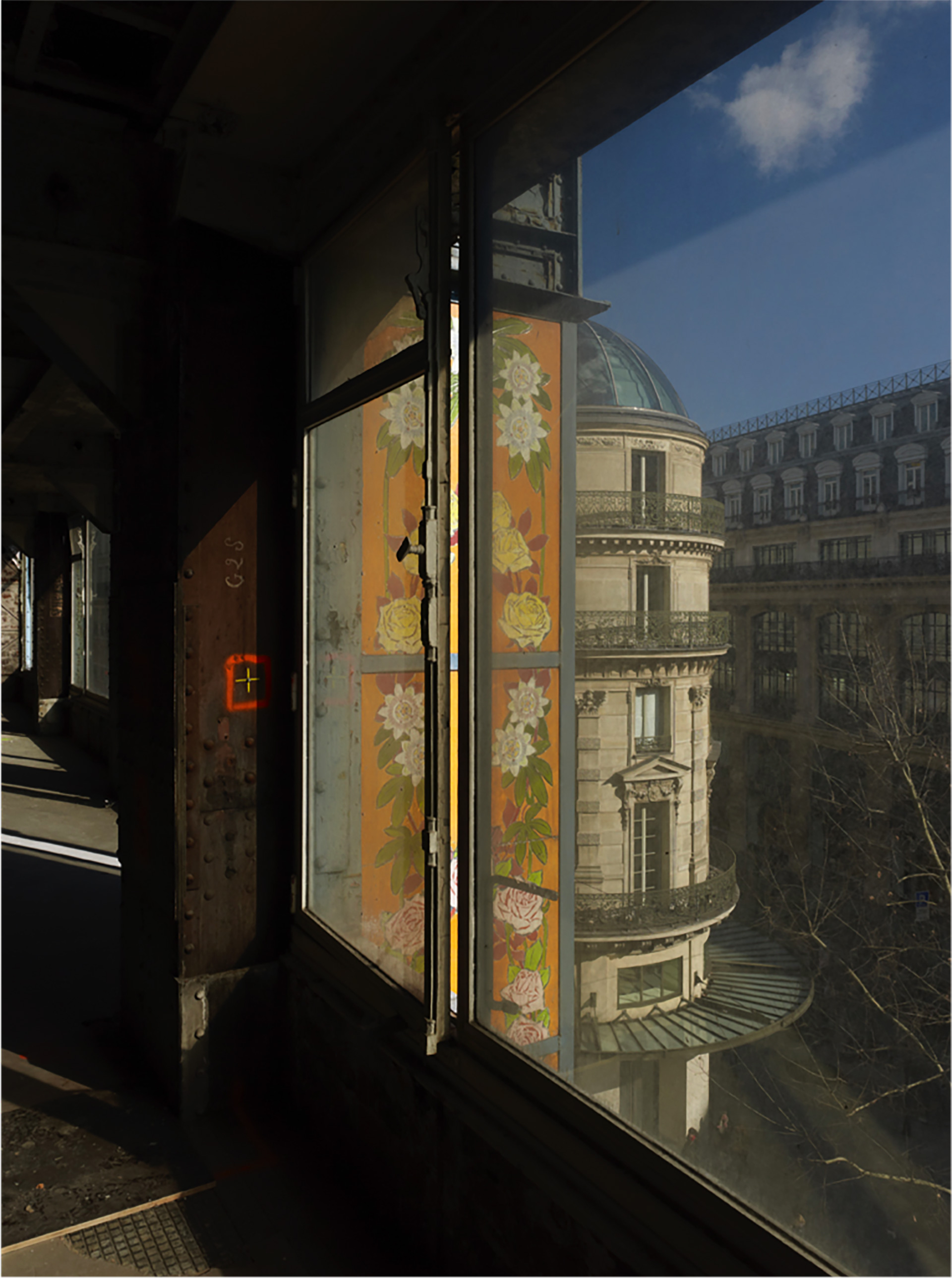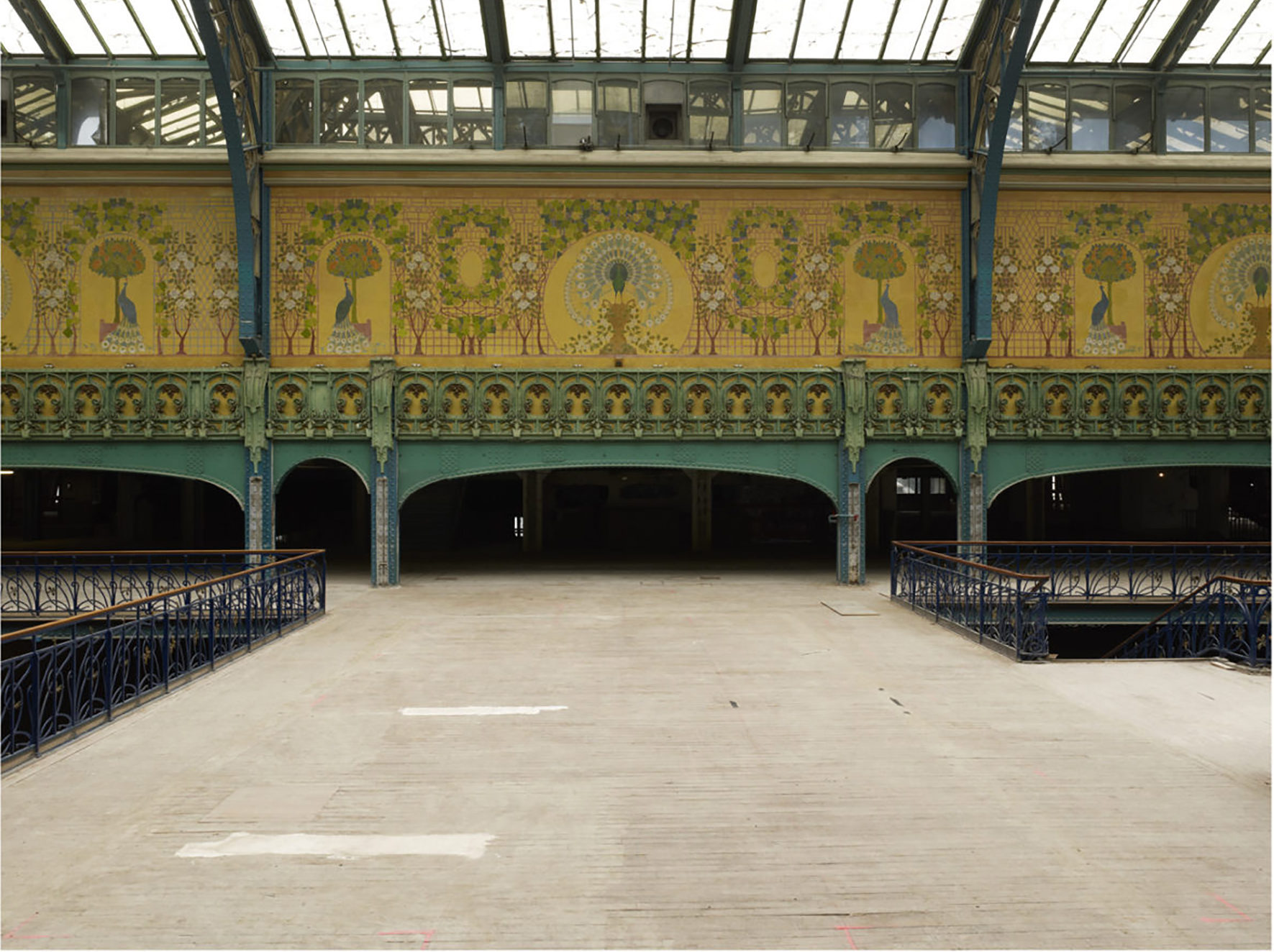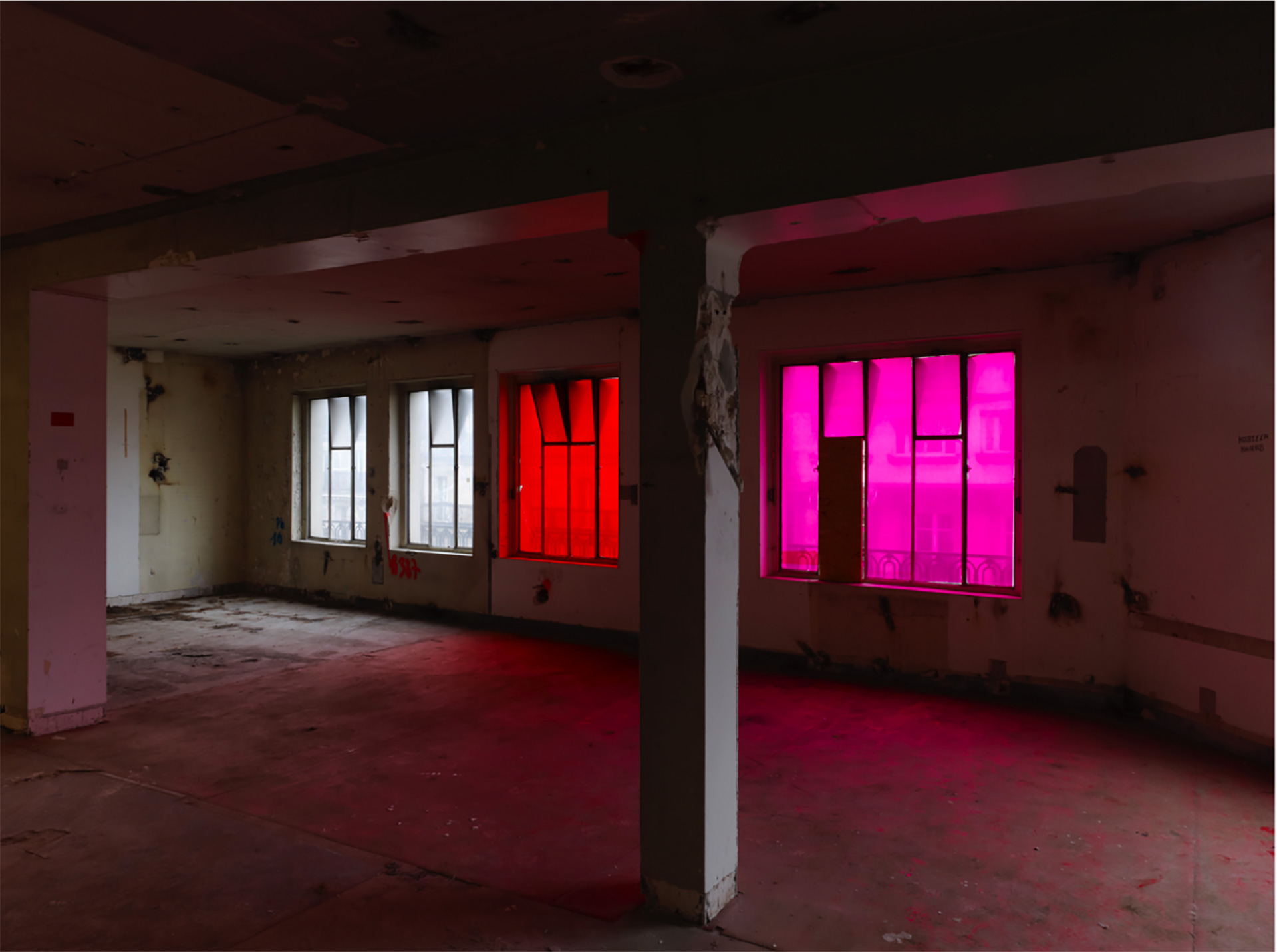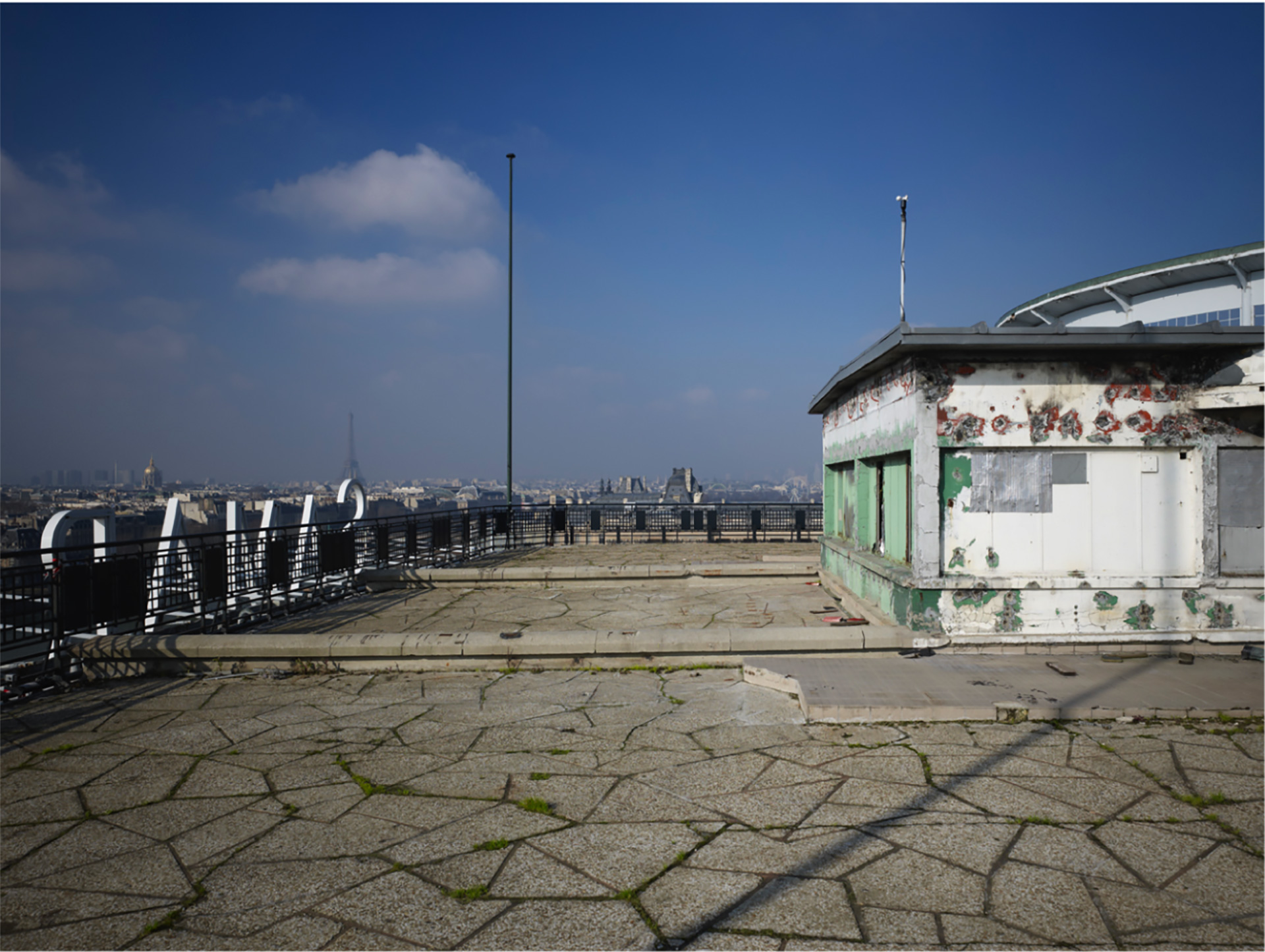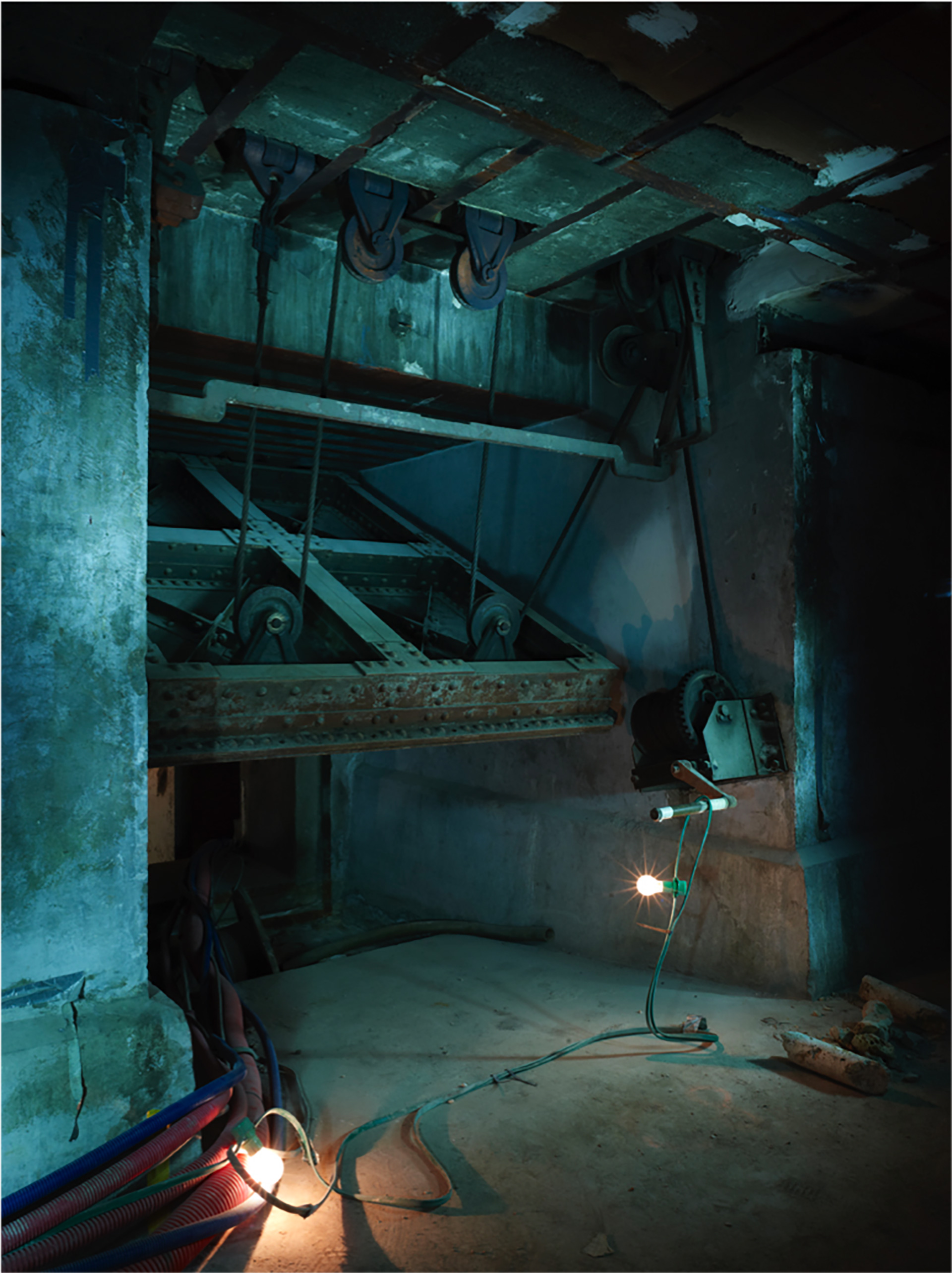 Today, there's a hint of light shining from the windows of La Samaritaine again. Over 1,200 people, including master stonemasons, ceramists and sculptors have been hired to bring this sleeping giant back to life. Much of the history is being restored, but of course some sacrifices were made to comply with modern safety standards. The 19th century buildings along the Rue de Rivoli, belonging to the store's original empire were demolished and are currently being replaced with modern glass facades for a new chapter in La Samaritaine's story.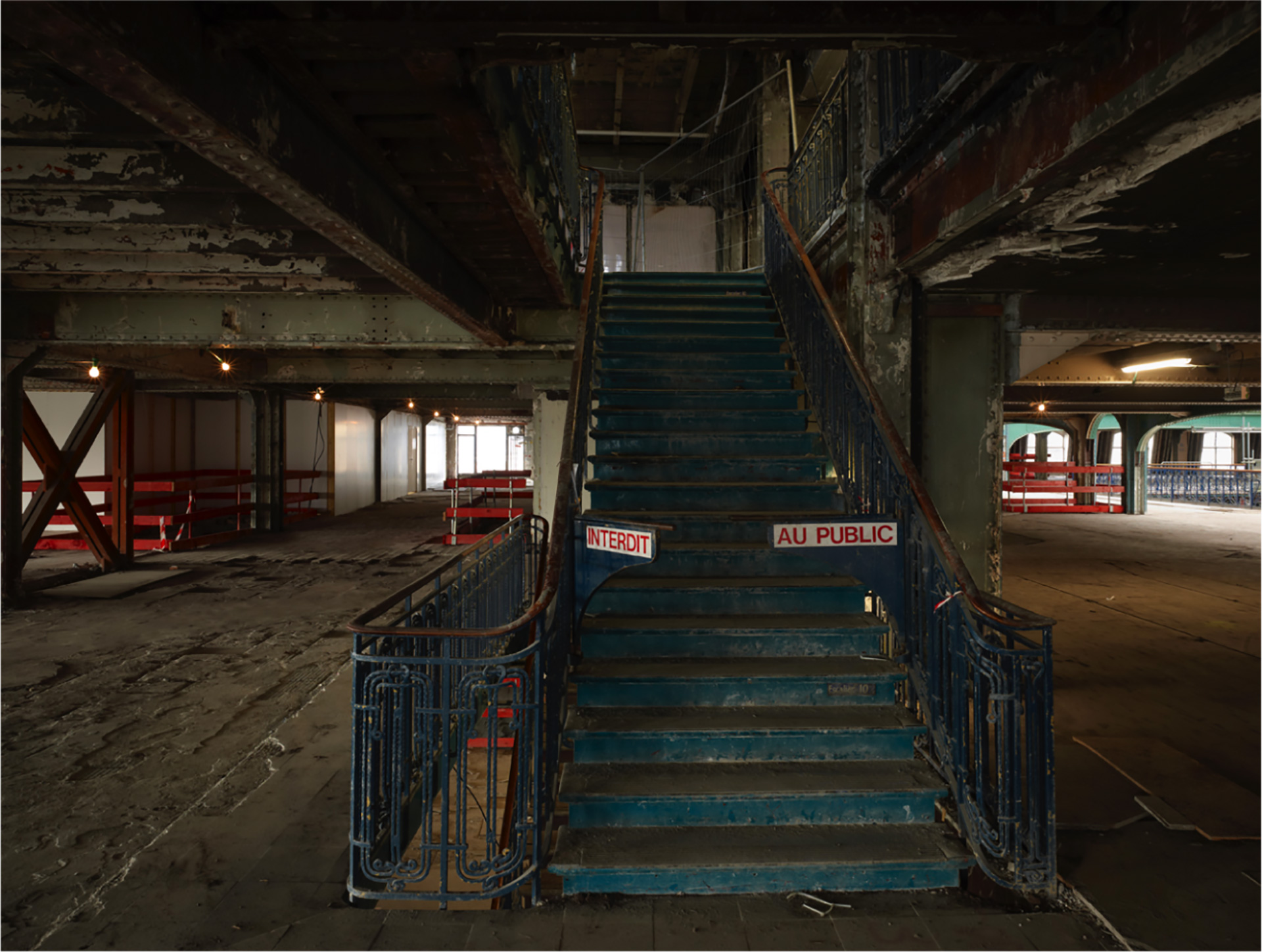 The magnificent historical art nouveau glass roof however, and those gorgeous gold mosaics– those are here to stay.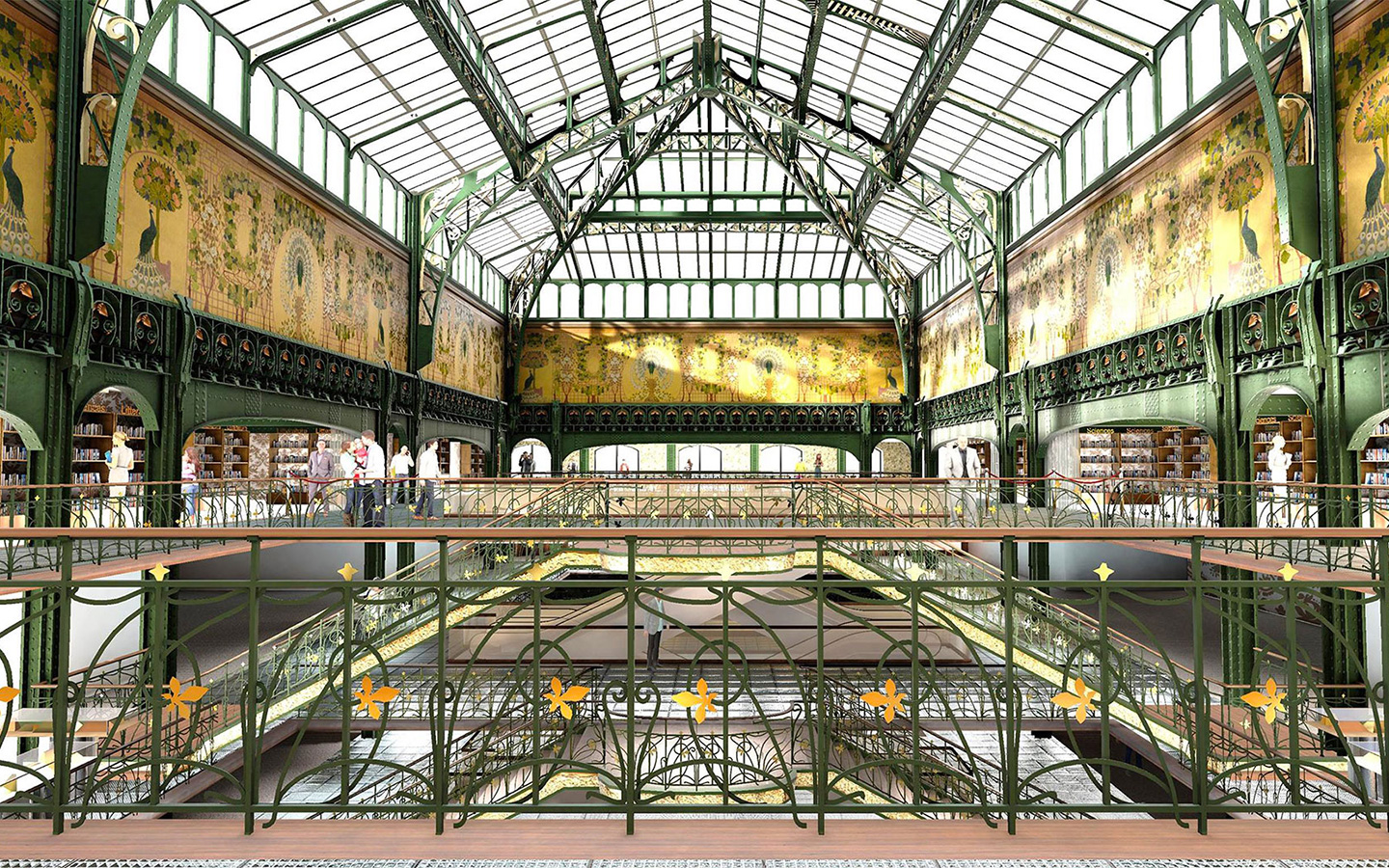 The new luxury department store promises to stir up the competition with Paris' other retail giants such as Galeries Lafayette and Le Bon Marché, including food stalls and a vast cultural exhibition space. The listed 1920s Art Deco building with a view of the Seine will become a luxury Cheval Blanc hotel with 72 rooms and a rooftop terrace, set to open first by the end of 2016.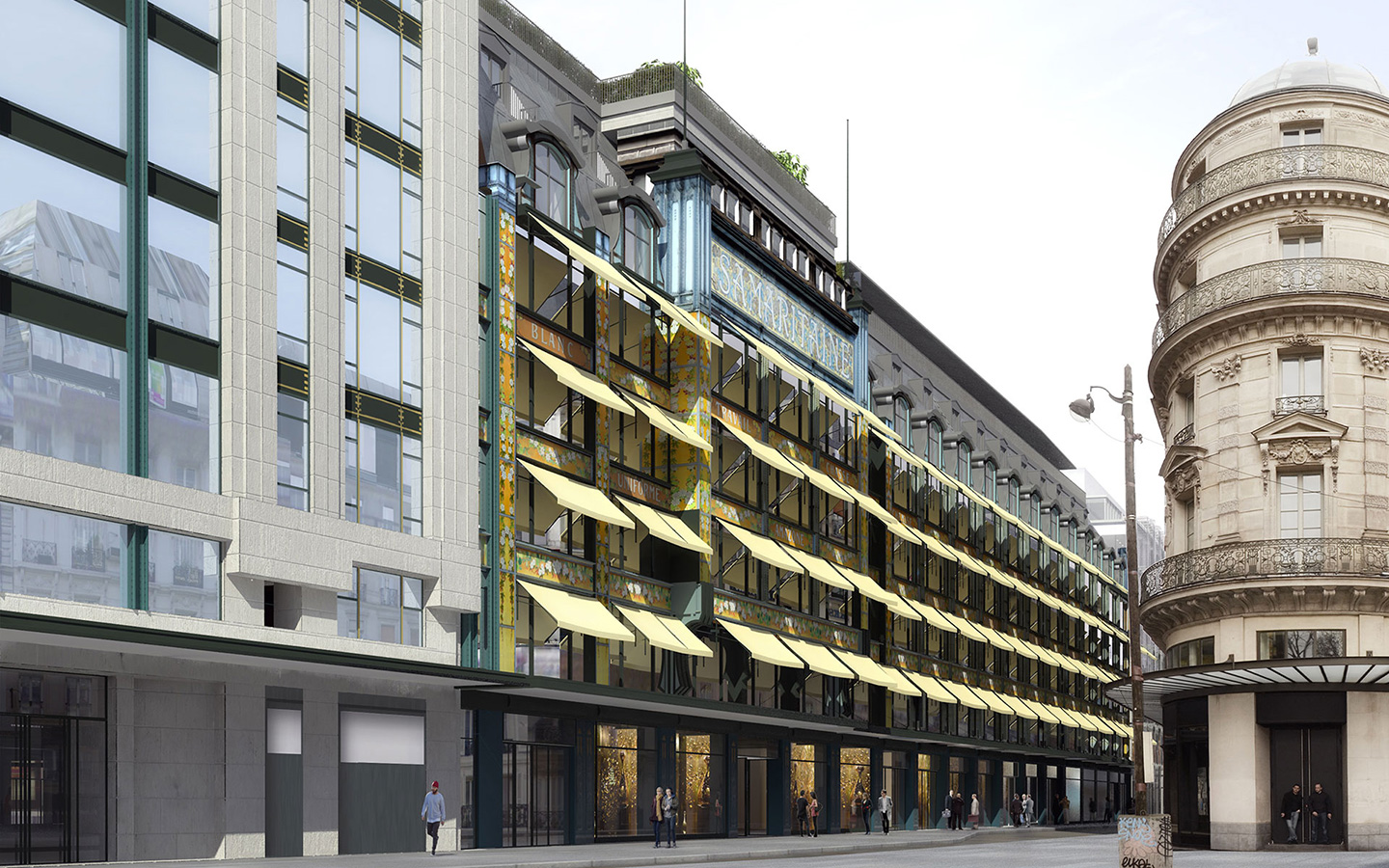 Watch this space.