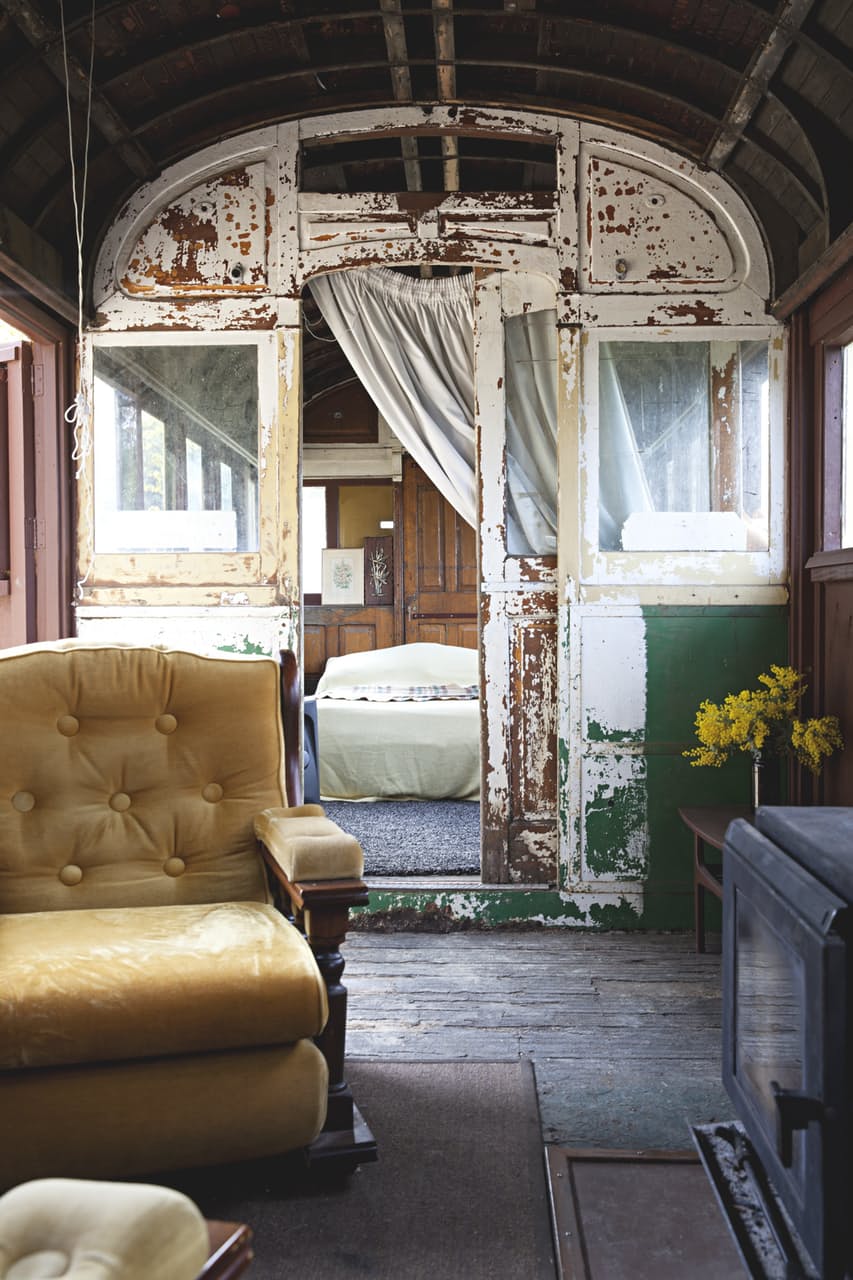 I stumbled on a photo of this weathered and whimsical train car on Pinterest and went digging frantically for the location, to see if it really existed. And my efforts were not in vain, for soon enough, I found that not only does this place exist, but you can actually stay here and make yourself at home. Welcome to Camp Kulning, a place that easily earns its crown as Airbnb of the month– no scratch that, Airbnb of the year…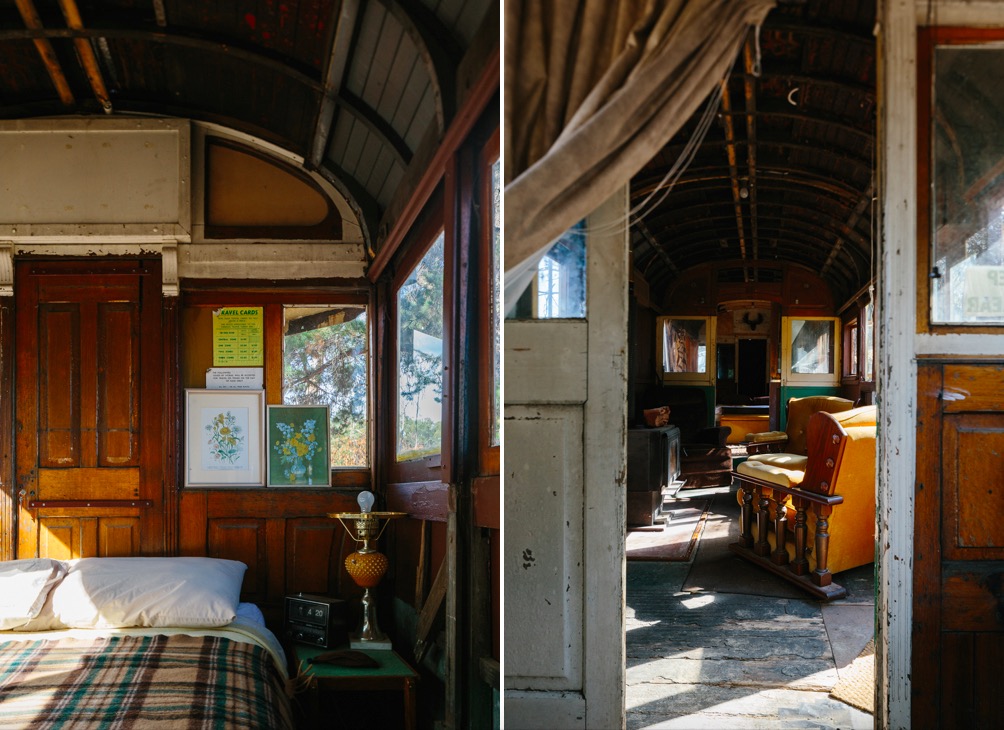 I would travel the 10, 427 miles from Paris to the Australian countryside, just to stay in this camp. Located just one hour from Melbourne, the property sleeps up to 8 guests and is set on an acre which backs onto the Lauriston forest near Kyneton and Malmsbury (for those reading that know the area).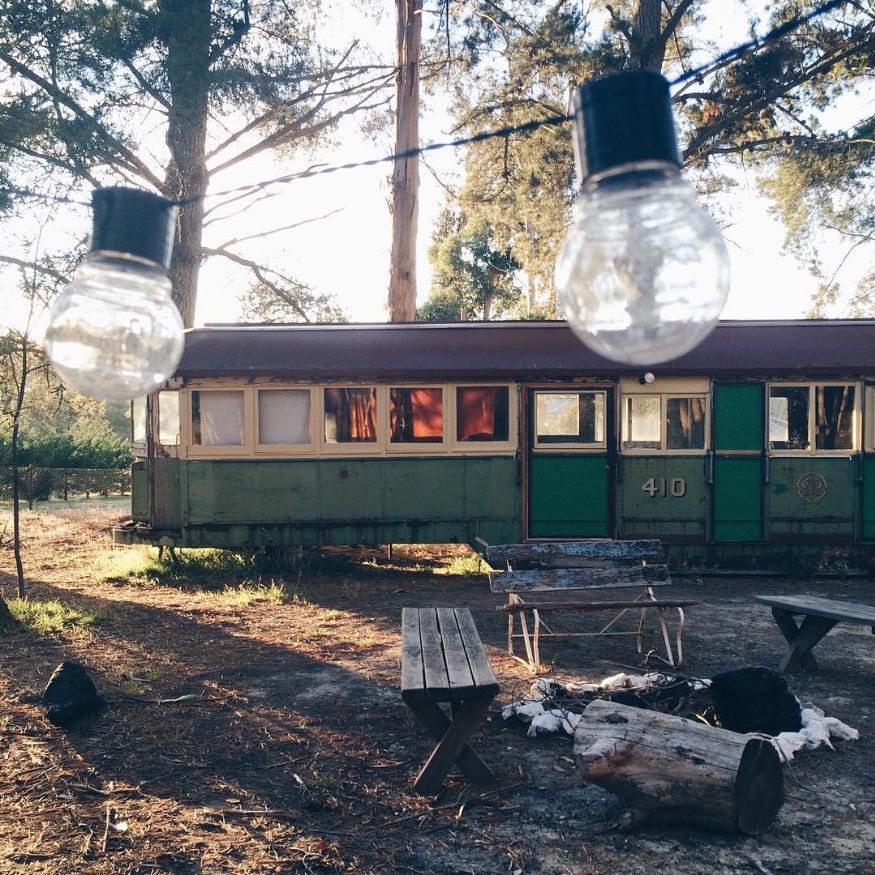 The star of the campground is most certainly the 1920s renovated W-Class tram, aka Jean Claude Van Tram, which was in operation in Melbourne until the 1970s. Now that it's been converted into living accommodations, it contains two double bedrooms and a living complete with wood fire and cozy velvet lounge chairs.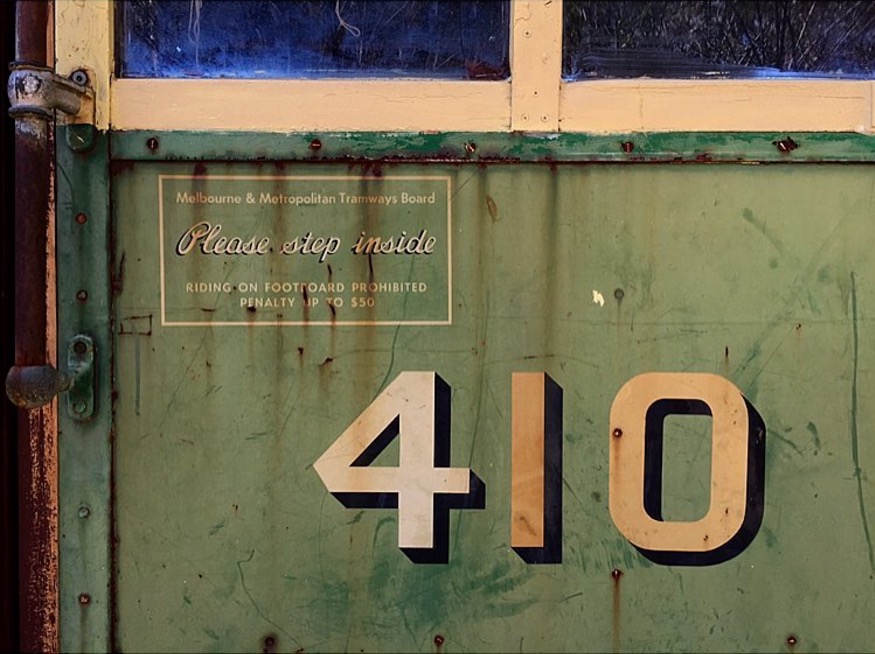 Camp Kulning is owned by Angela, an entrepreneur and business owner of her own publicity company. She bought the property about two years ago, which came with a simple cottage, the decrepit old tram onsite and a few shacks scattered around the backyard. Since then, not only has Angela renovated the tram, but she's also converted one of the sheds into an enviable little  tiki lounge…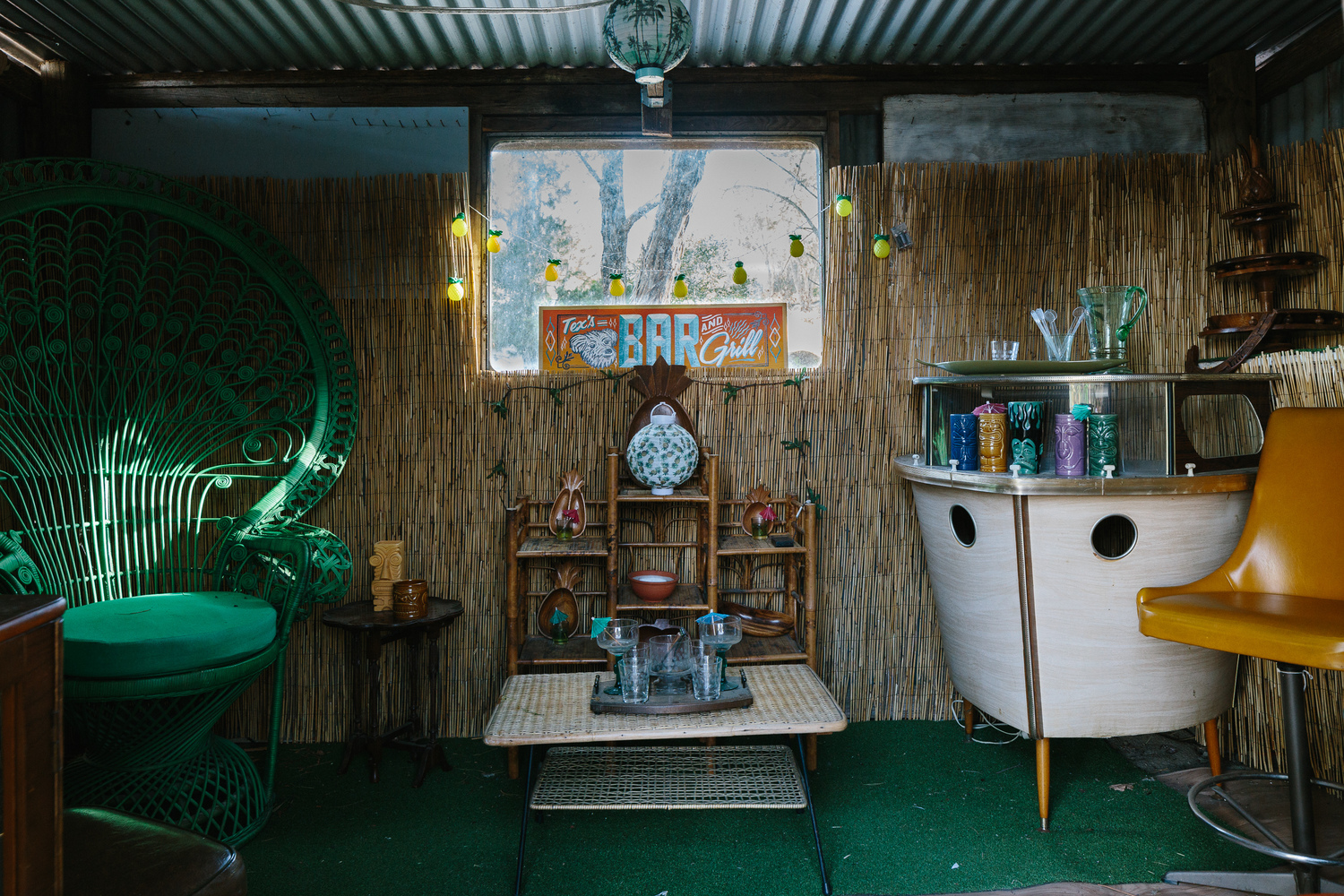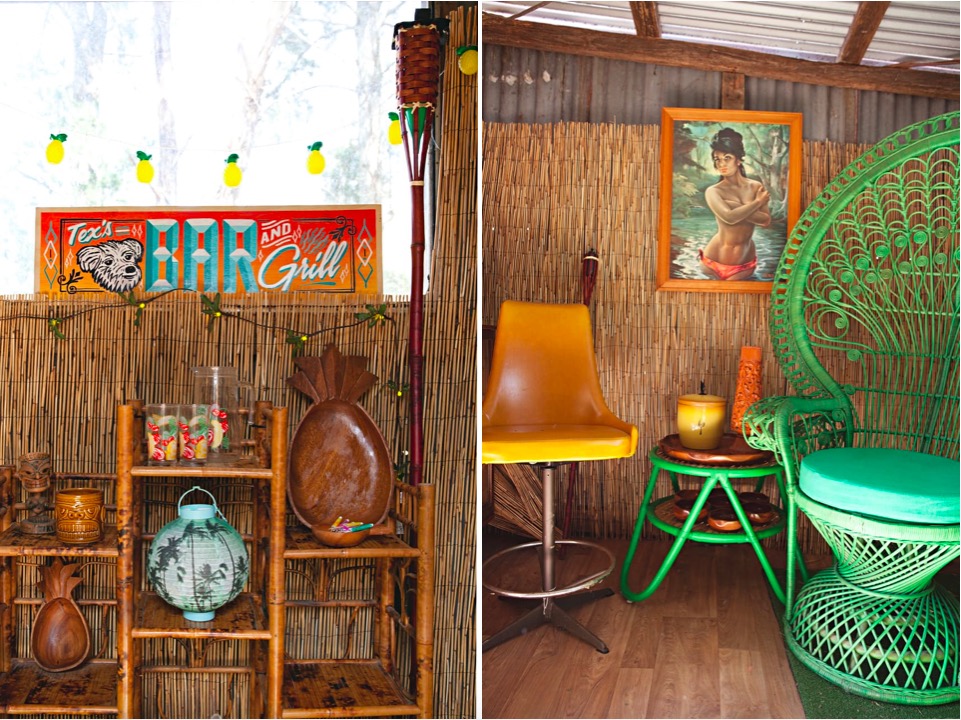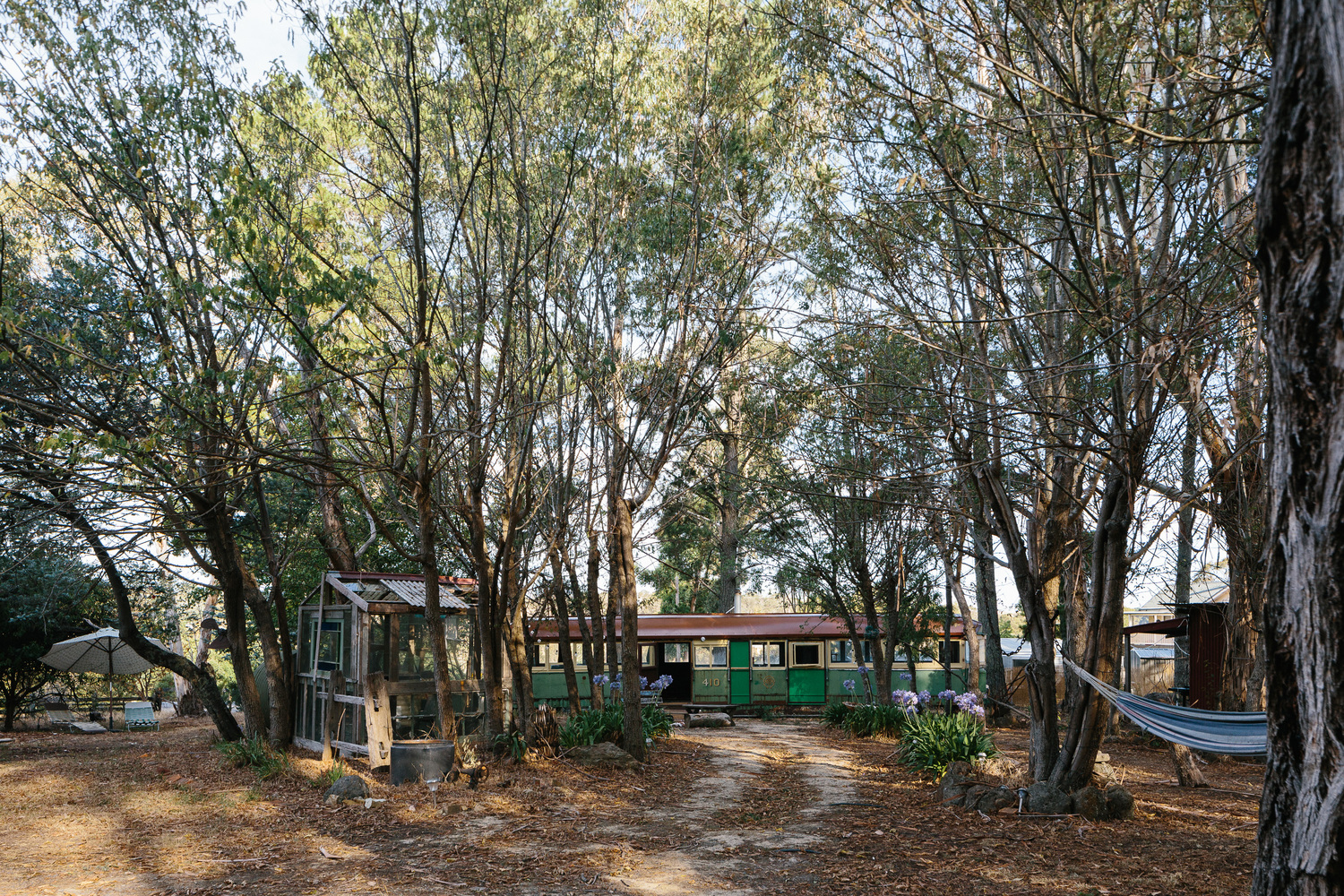 The rest of the private getaway includes a main cottage and Angela's 1950s caravan as part of the accommodation. She can sleep up to 8 people for a very affordable $276 a night (a little over $30 a person if you gather the crew for a camping trip).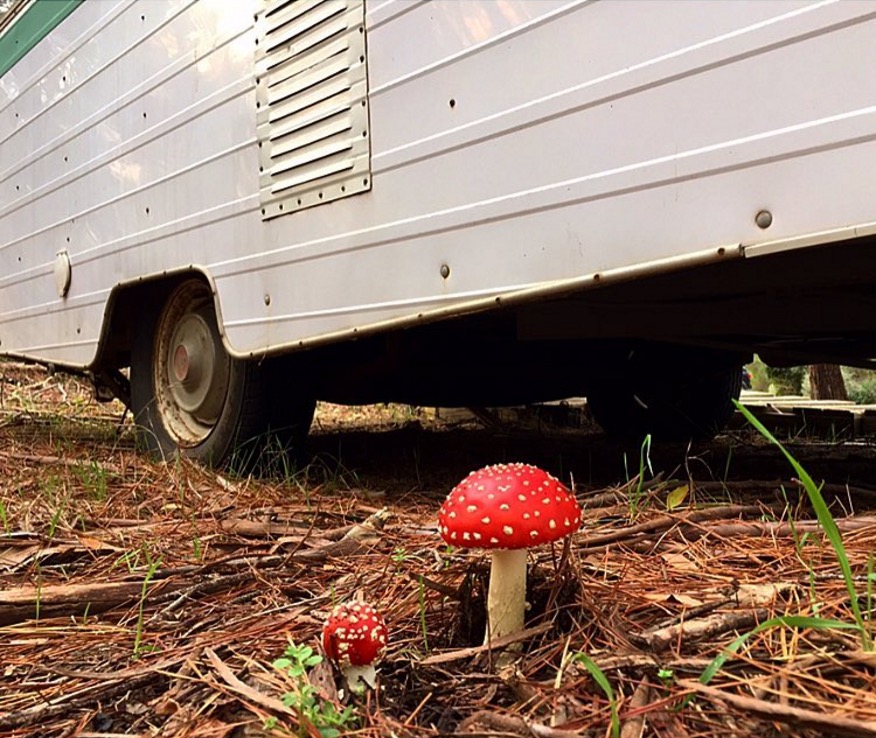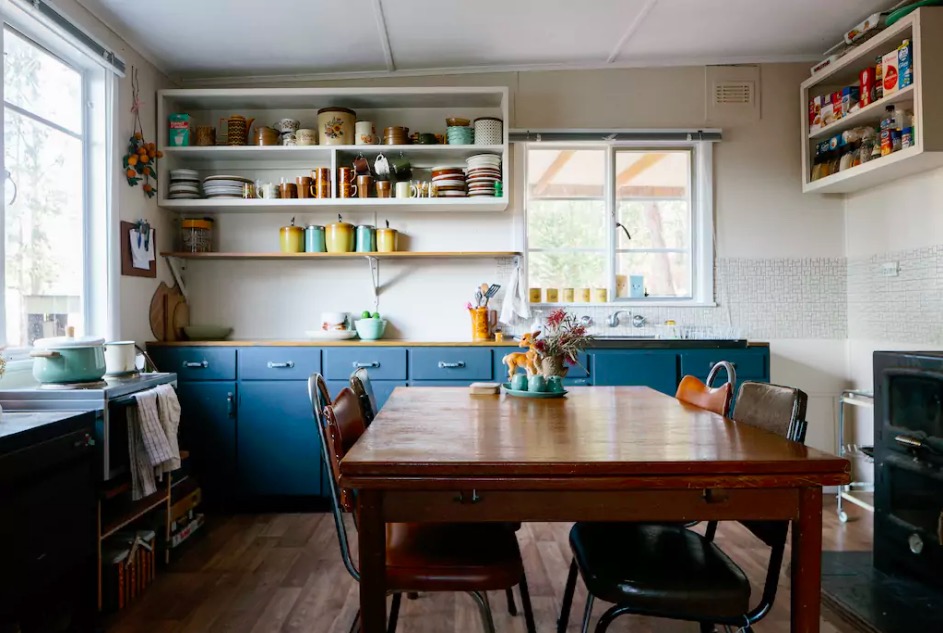 There are two indoor wood fires, heaters and the campfire to keep warm, a BBQ area for epic al fresco feasts, a record player (naturally), hammocks for stargazing, boardgames, croquet, books and much more for spending the perfect weekend in a daze.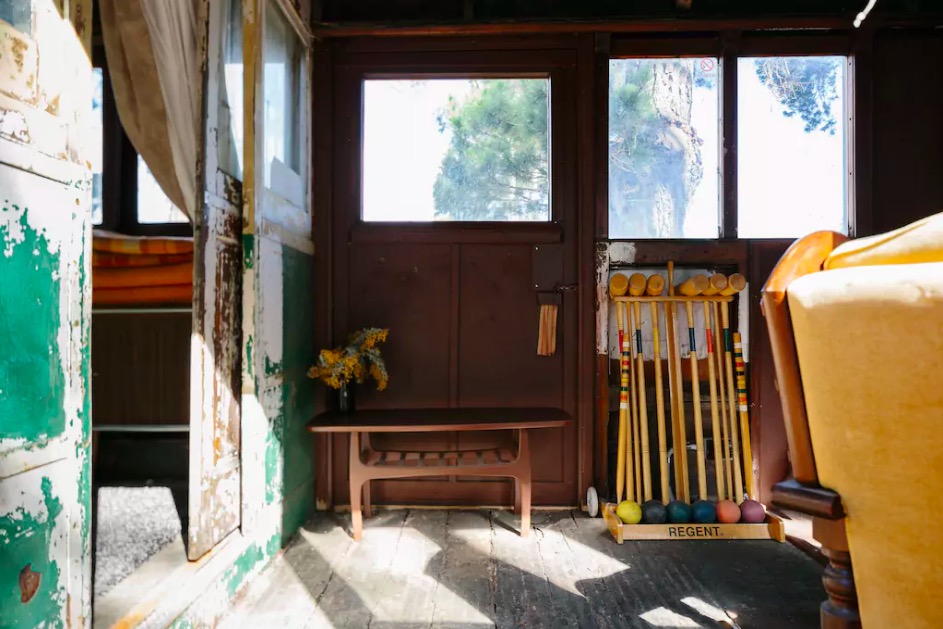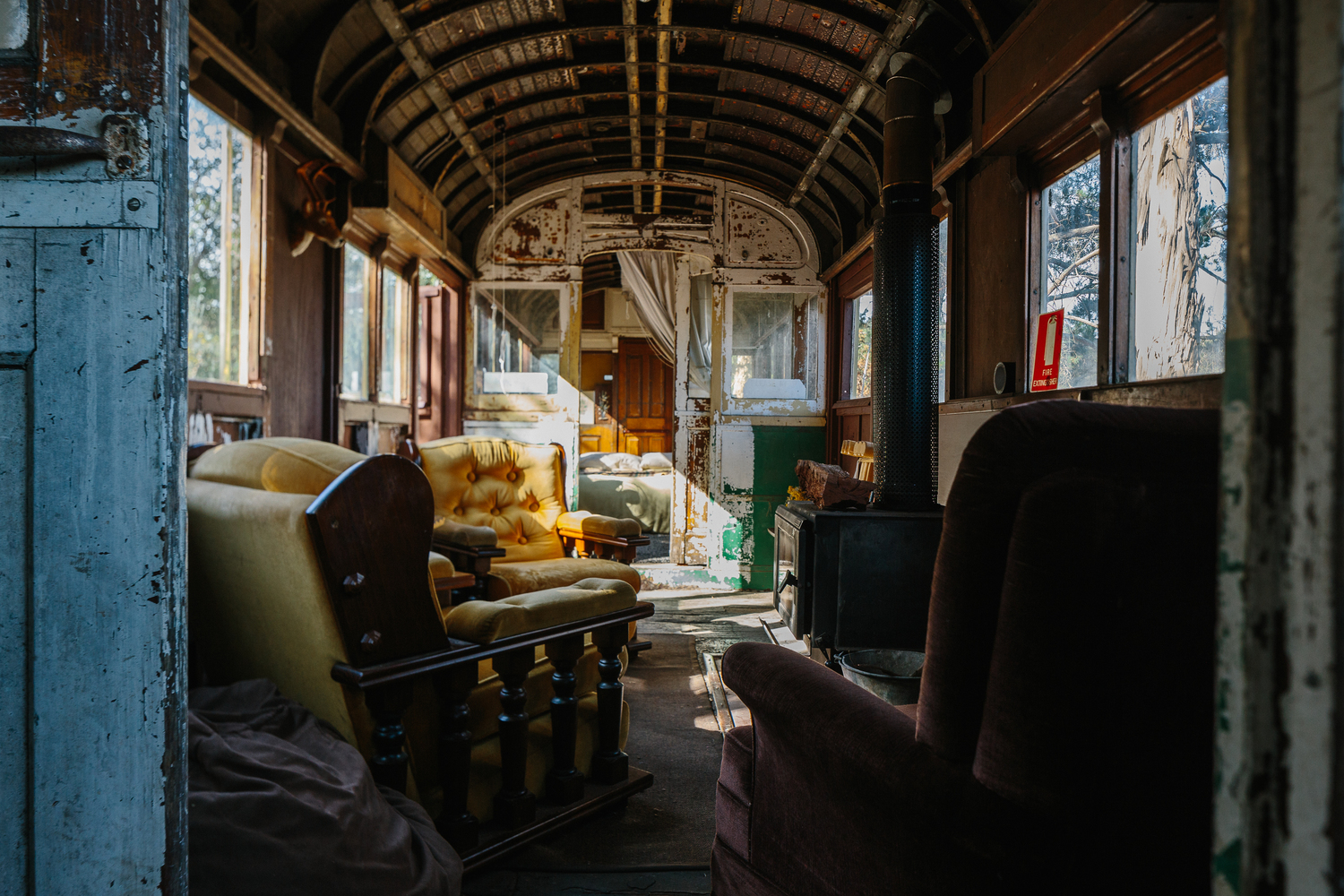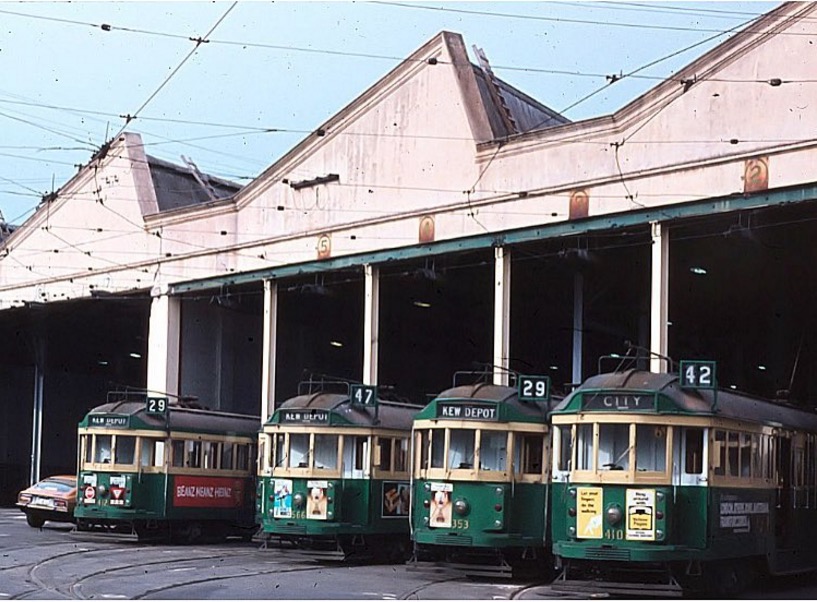 On Angela's Camp Kulning instagram, she uploaded this photograph of Jean Claude Van Tram in the 1970s at the depot (on the far right). A chairman of the Melbourne Tram Museum kindly dug up the photo for her and has since become an occasional caretaker for the campsite.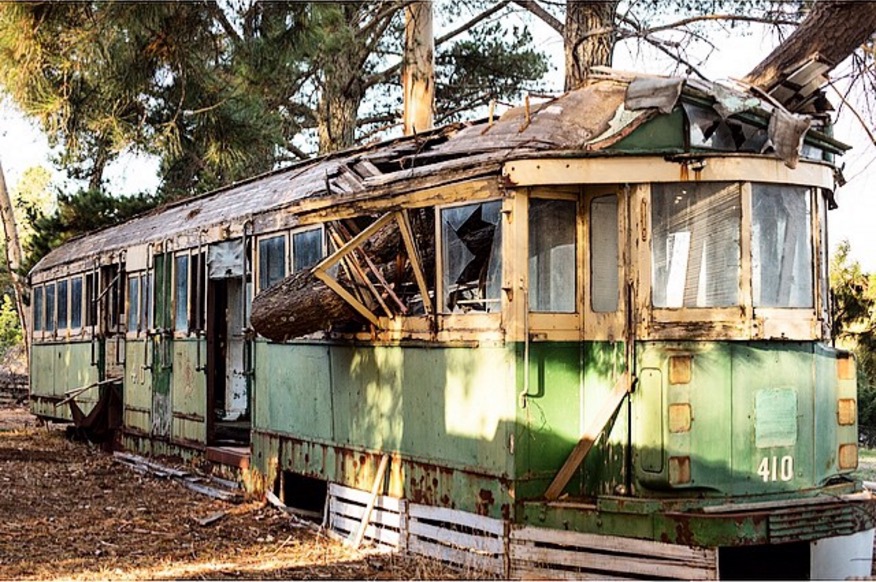 Angela has also shared some pretty jarring before photos of the tram and the monumental task that lay ahead of her…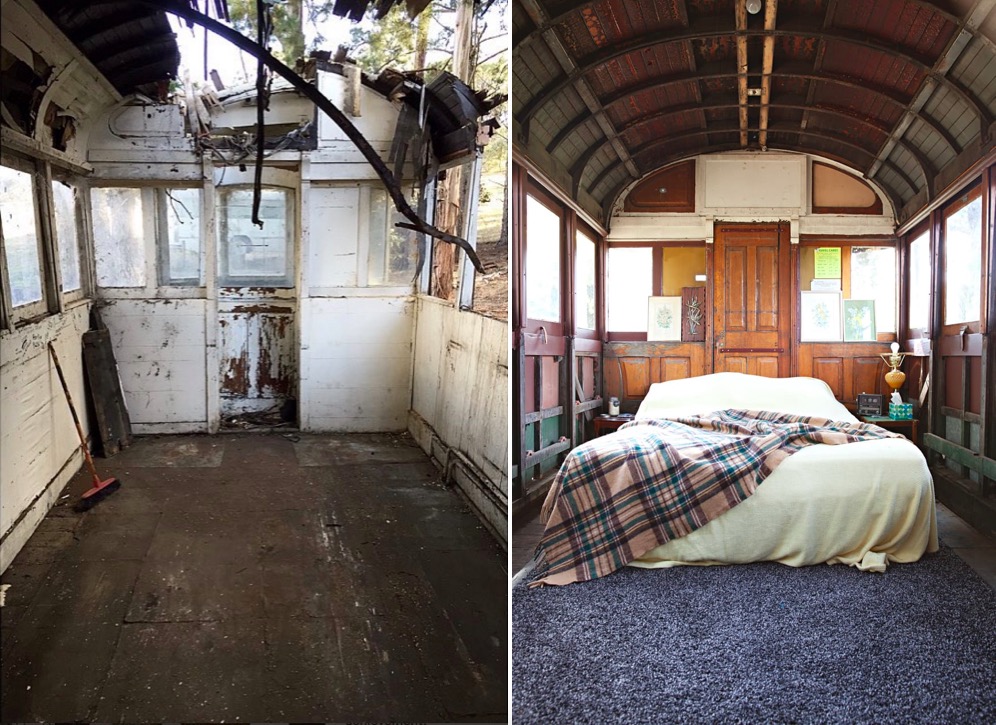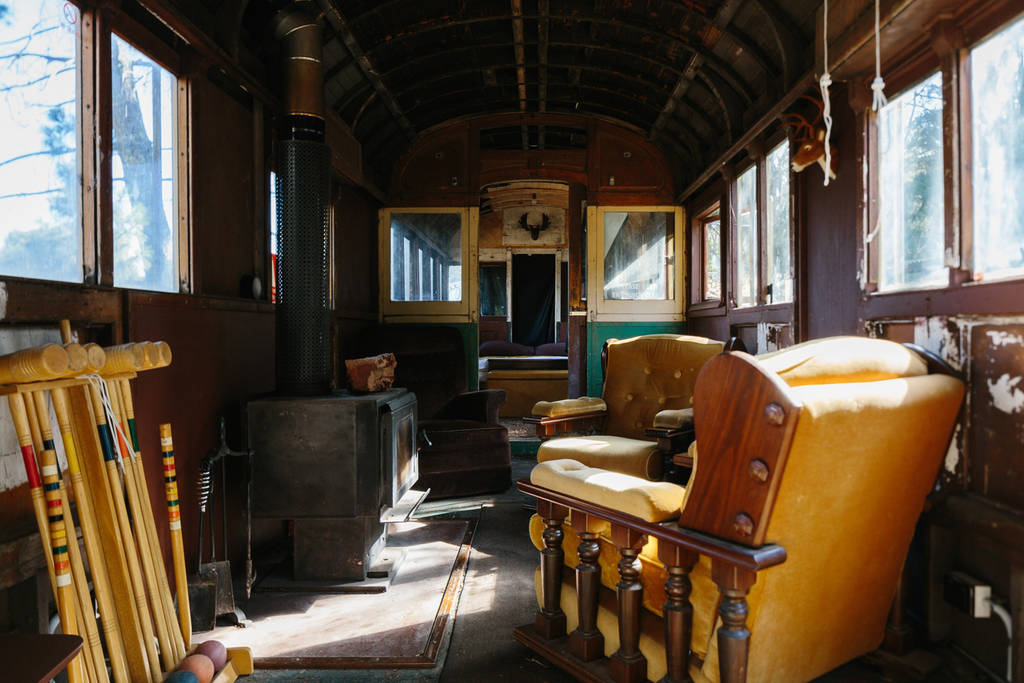 See all the little details of Camp Kulning in these beautiful shots by Marie Hawson and Natalie Jepcott on Apartment Therapy.