I think I'm ready for my first trip to North Korea. I know this because I just spent the entire afternoon researching restaurants I'd like to "experience" when I'm there– not that I'd likely have much choice in the matter. Minor details. In a country where most of the population can't afford a square meal, let alone one in a restaurant, I'm oddly curious to see what the North Korea restaurant industry looks like. So these are my "top ten" hermit kingdom restaurants to feed my ever-evolving curiosity; a carefully curated list that focuses less on the food and more on the dated décor and level of weirdness…
1. The Revolving Restaurant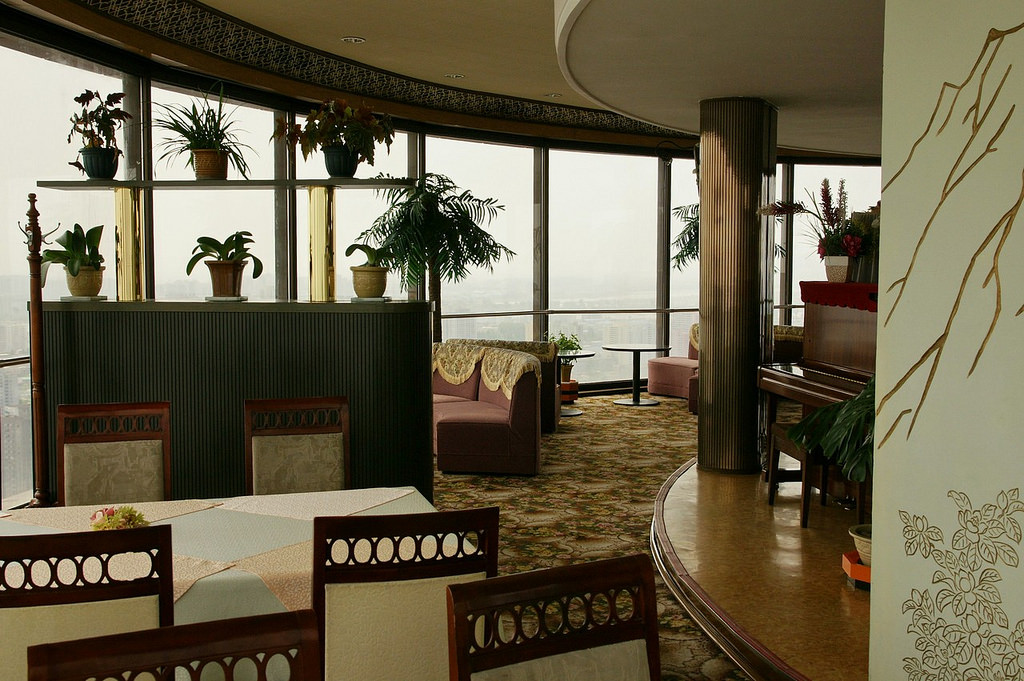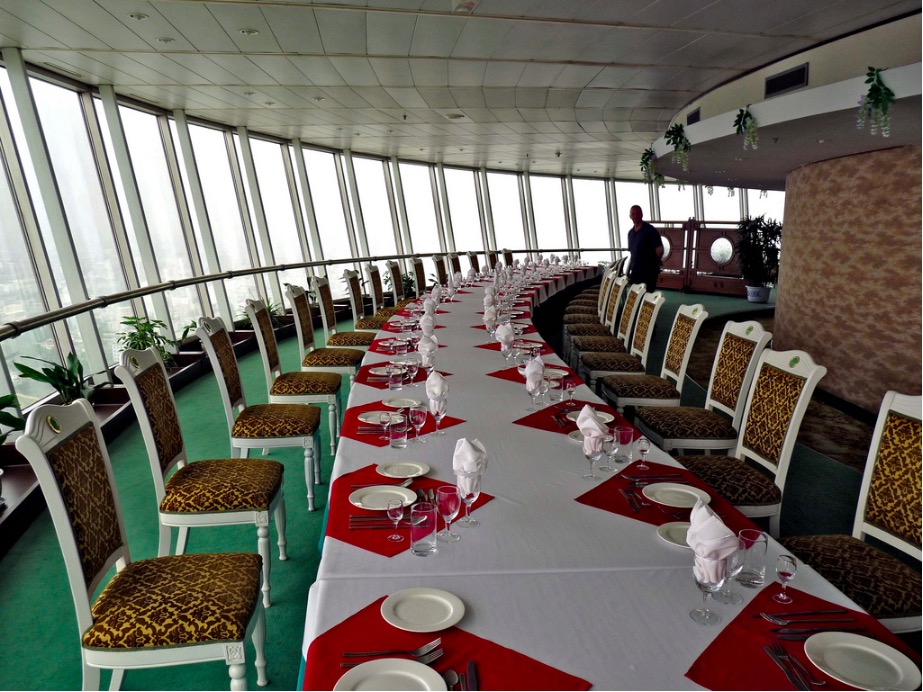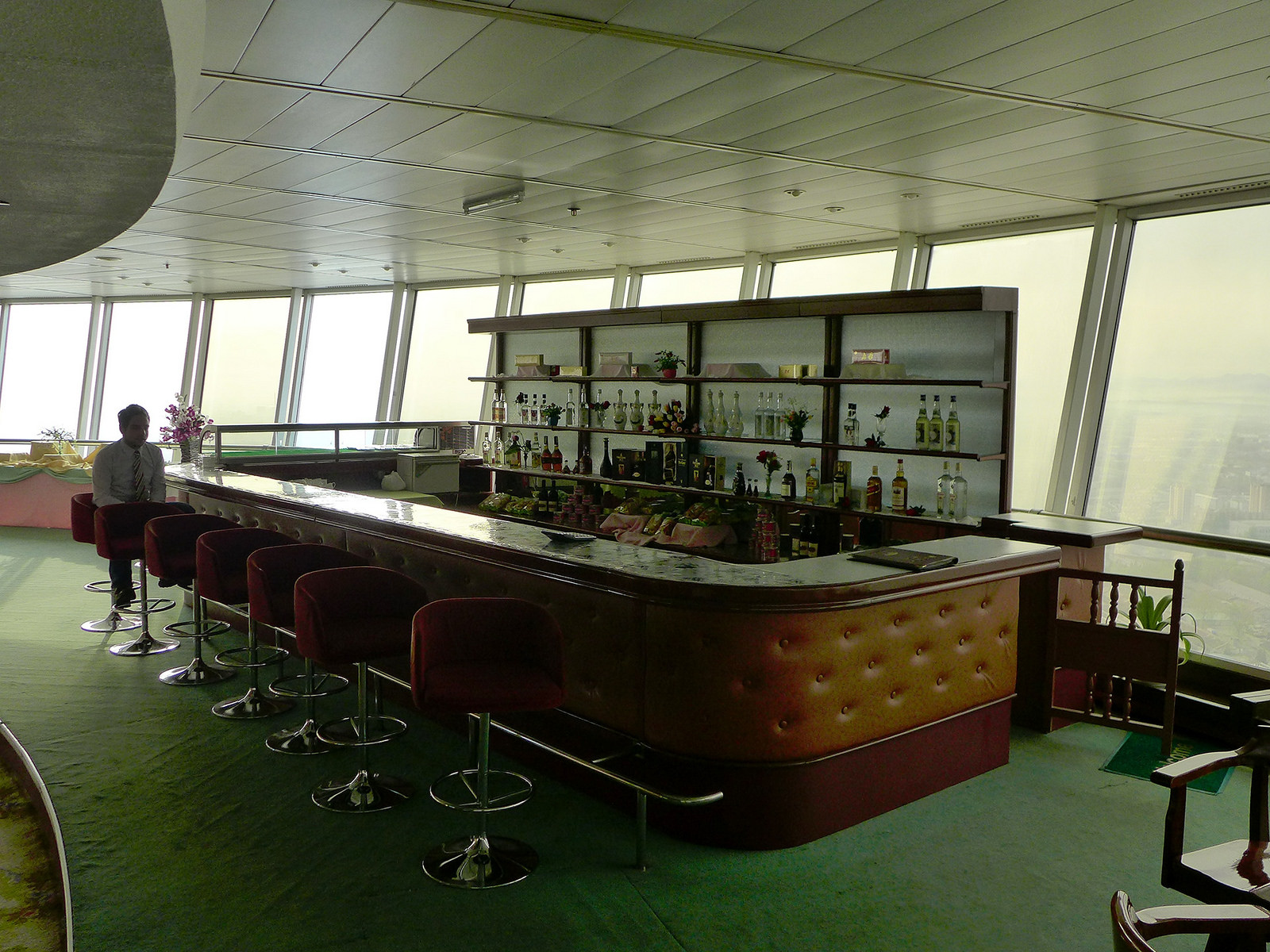 A restaurant on the 47th floor of the Yanggakdo Hotel in Pyongyang.
Trip Advisor says:
"It didn't revolve".
2. The Diplomatic Club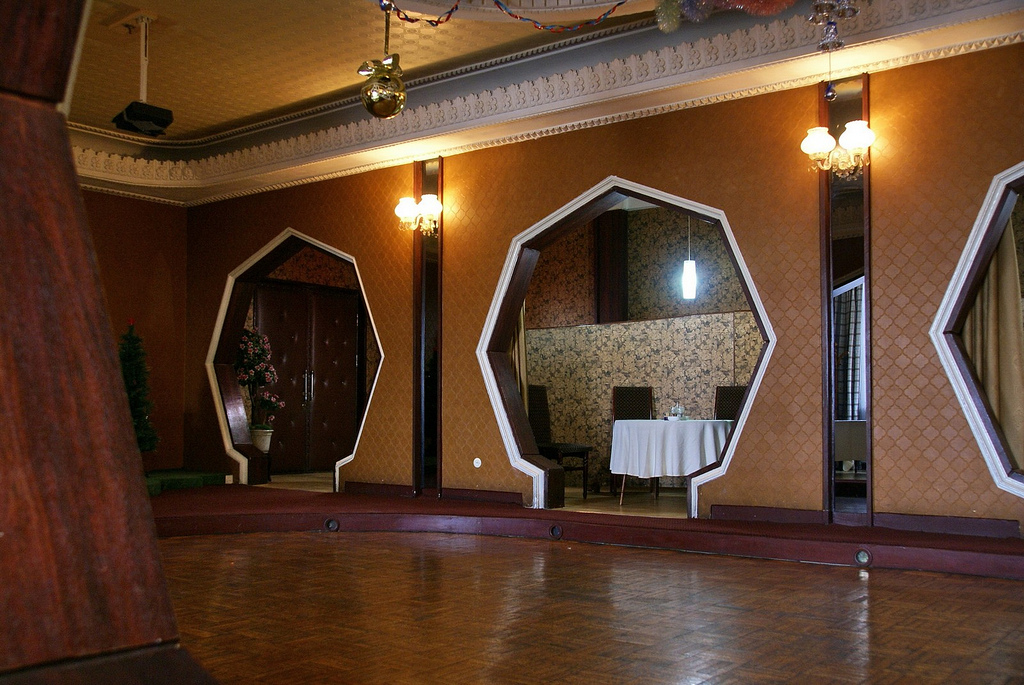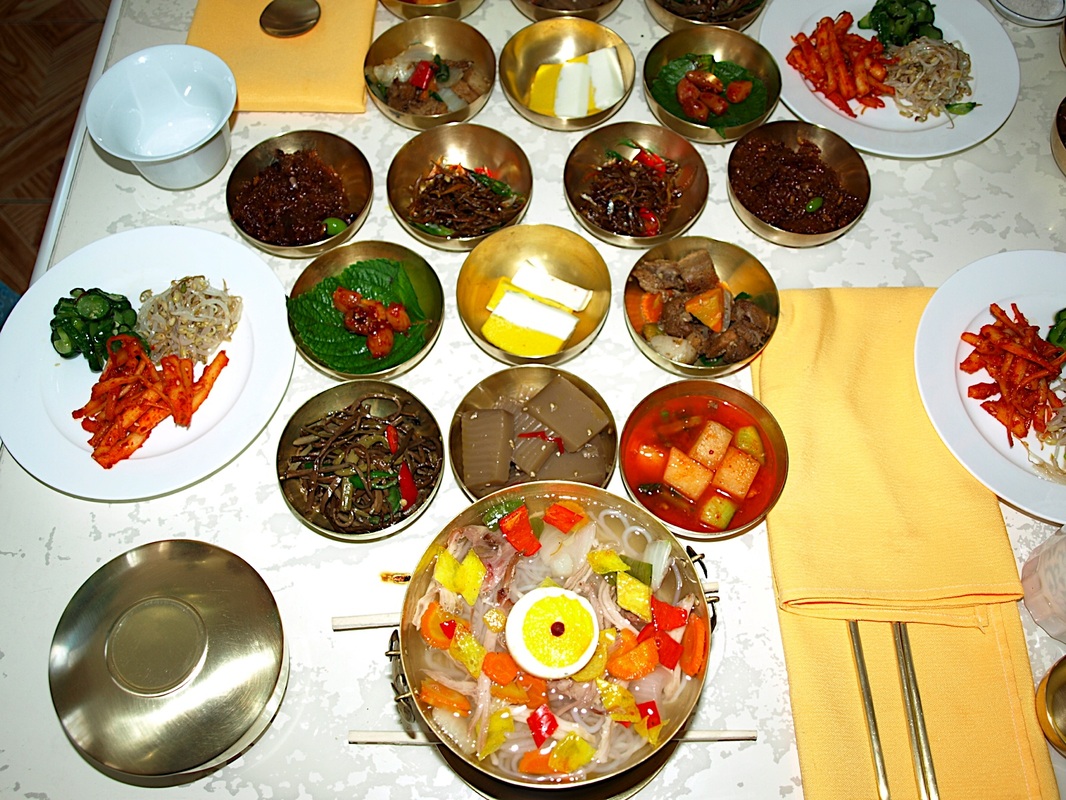 Lonely Planet says:
The Diplomatic Club is a complex full of bars, karaoke rooms and restaurants … Tourists are regularly taken here. More often than not though, it's utterly deserted. It's one of the few places open until late at night in Pyongyang, though.
Trip Advisor says:
"When we got to the restaurant itself it overlooked a swimming pool for diplomats in strange swimming costumes".
3. Restaurants of the Koryo Hotel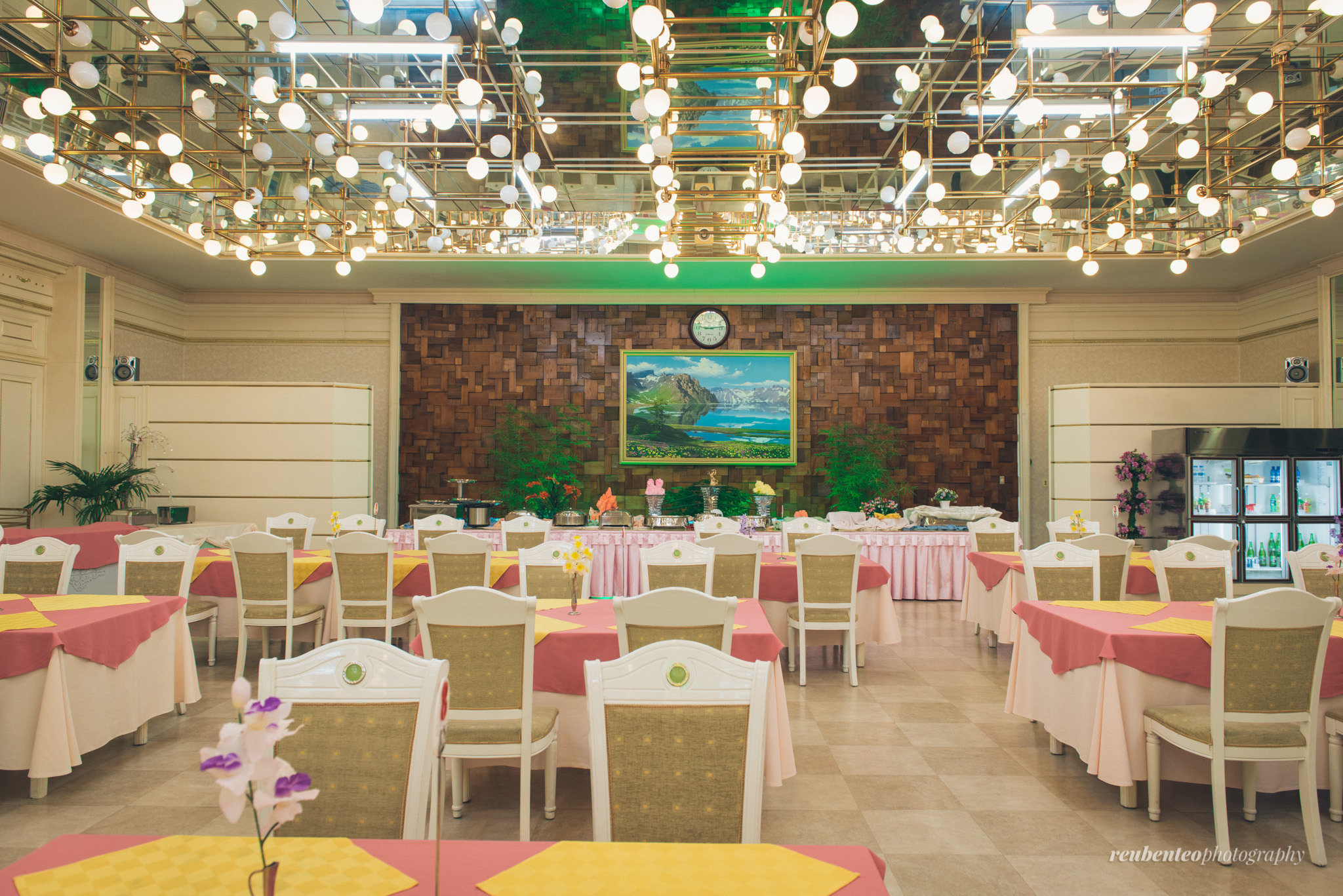 Trip Advisor says:
"The hotel has its own brewery, serving two types of beer, yellow and black. Nice food, cheap drinks."
"Hotel oozed a retro charm the moment I stepped in. It felt like I was transported back into the 80s. Although things were not modern, they were definitely very well maintained."
4. Turtle Ship Restaurant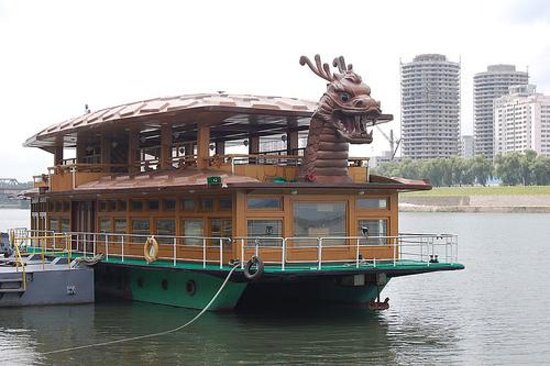 TripAdvisor said:
"The food was substantial as well as delicious – the dishes just kept coming. There were veggies, fish and chicken."
"Sometimes there is live singing, even by kids at times on special occasions. Must experience if in Pyongyang."
5. Hamburger Restaurant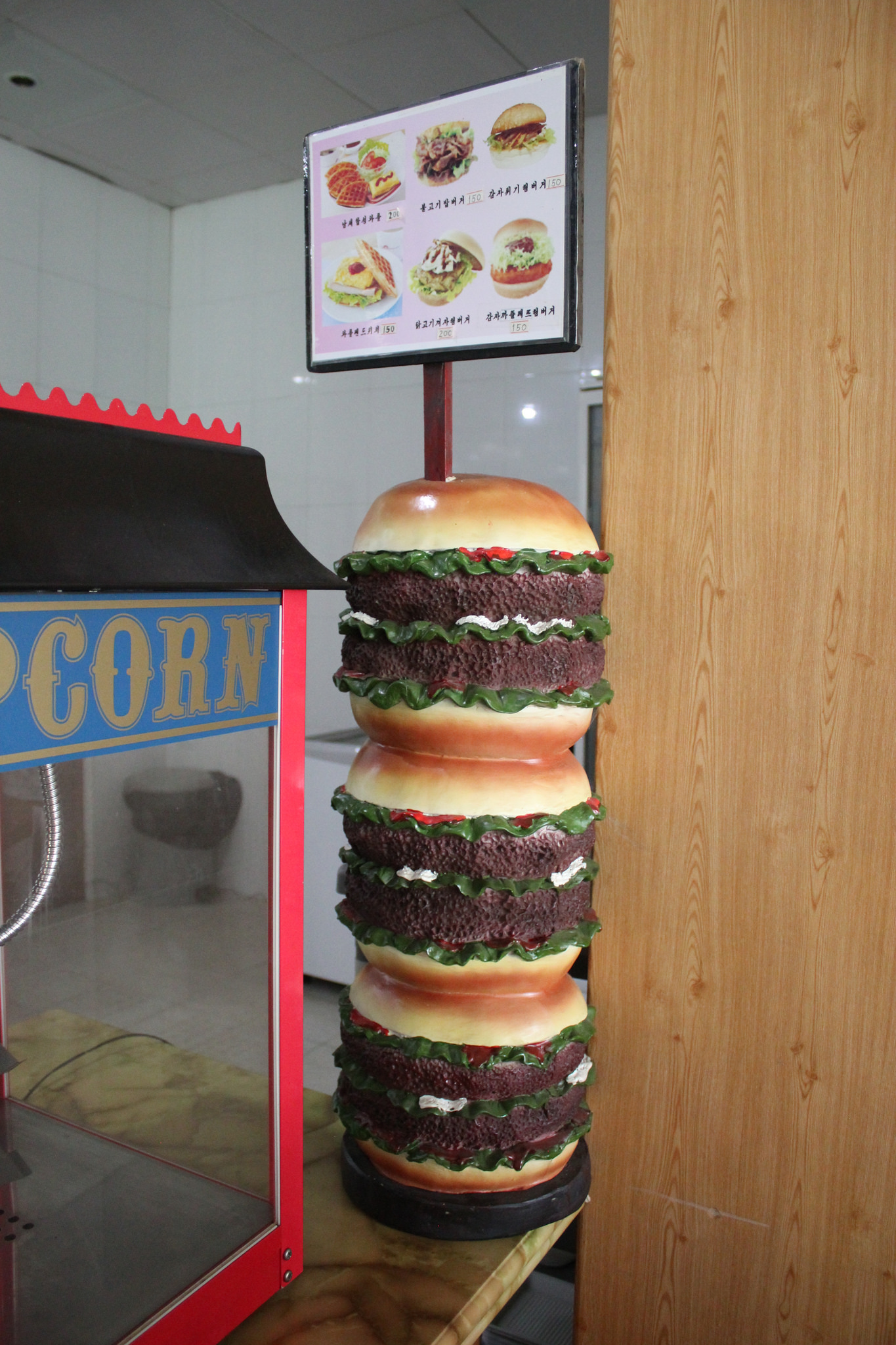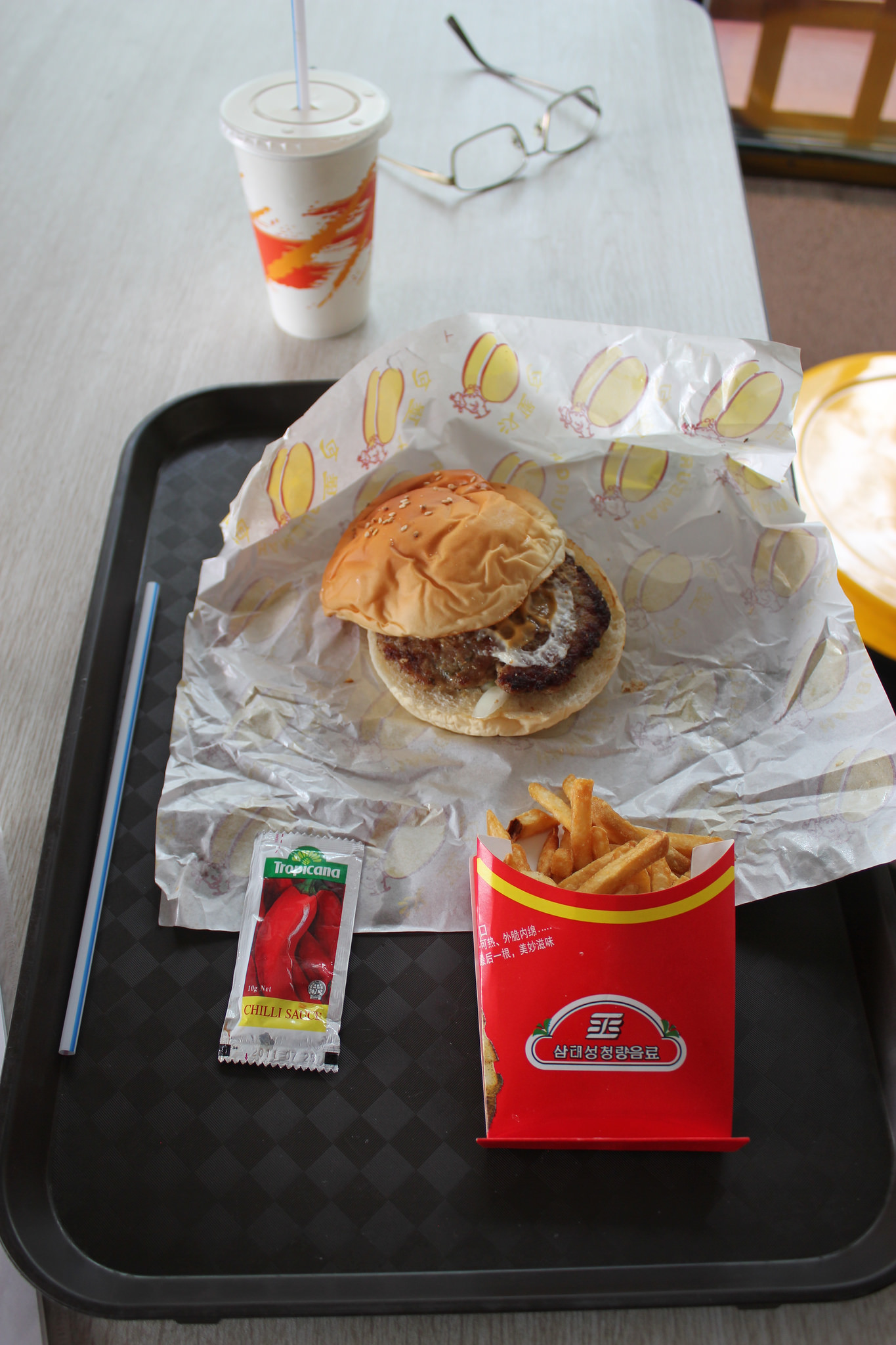 One of only three hamburger restaurants in the country, located outside the Chongnyong Hotel. Apparently the fried chicken is better than the burger.
6. Kuksu House in Kaesong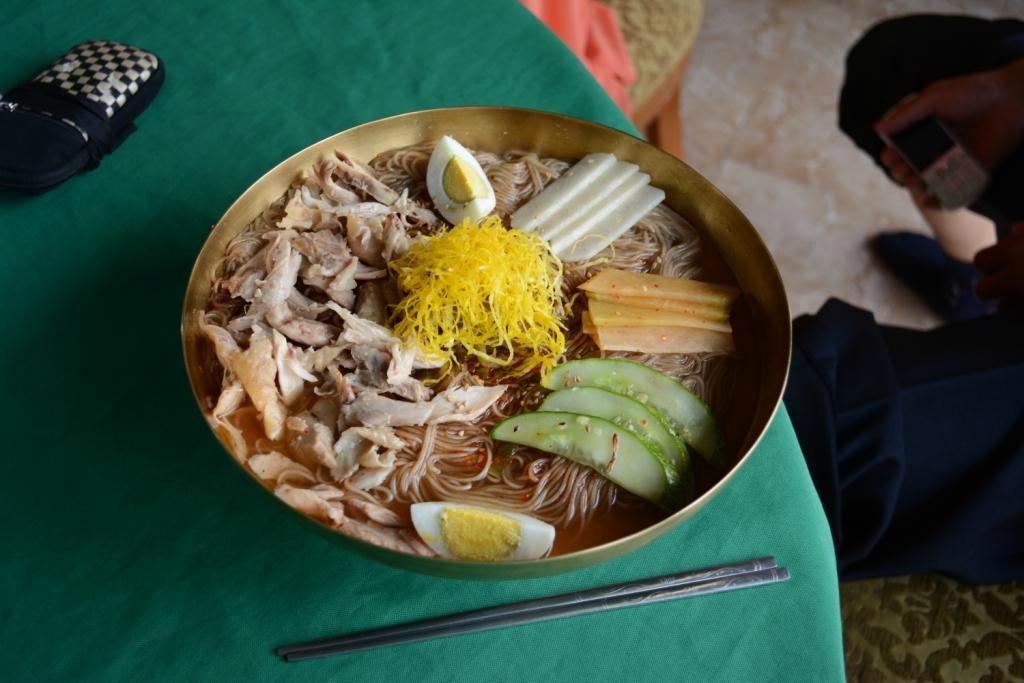 Traditional home-cooking?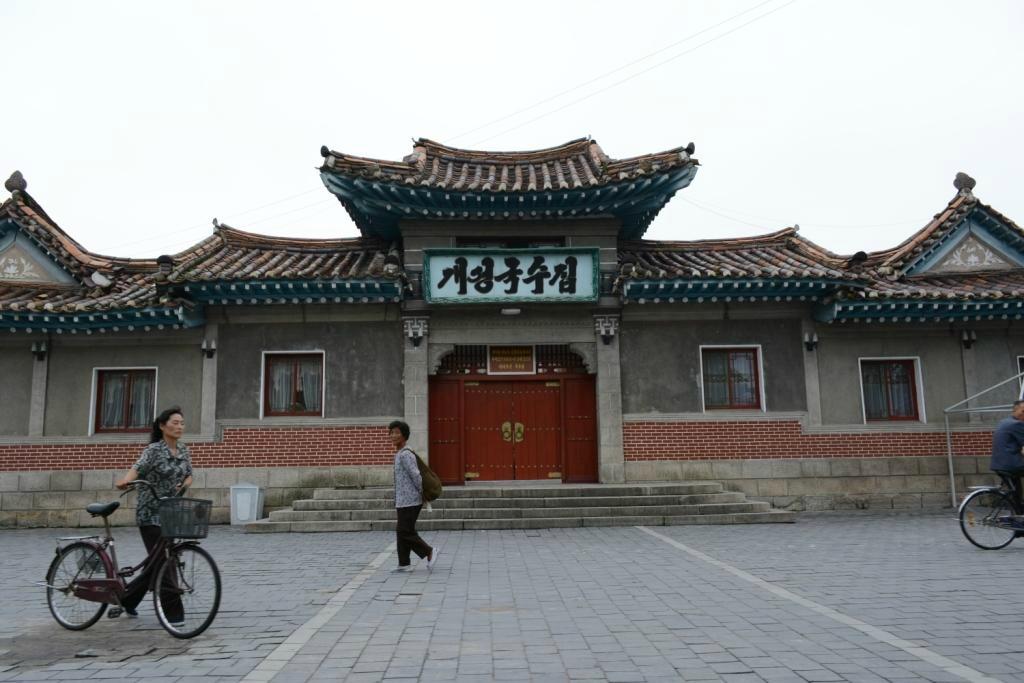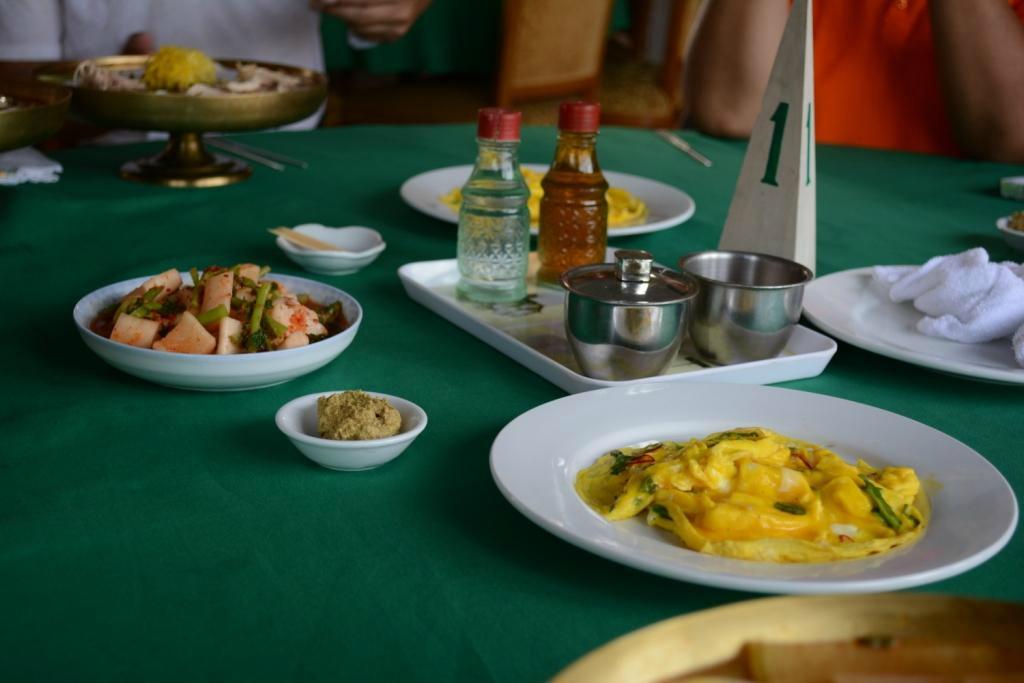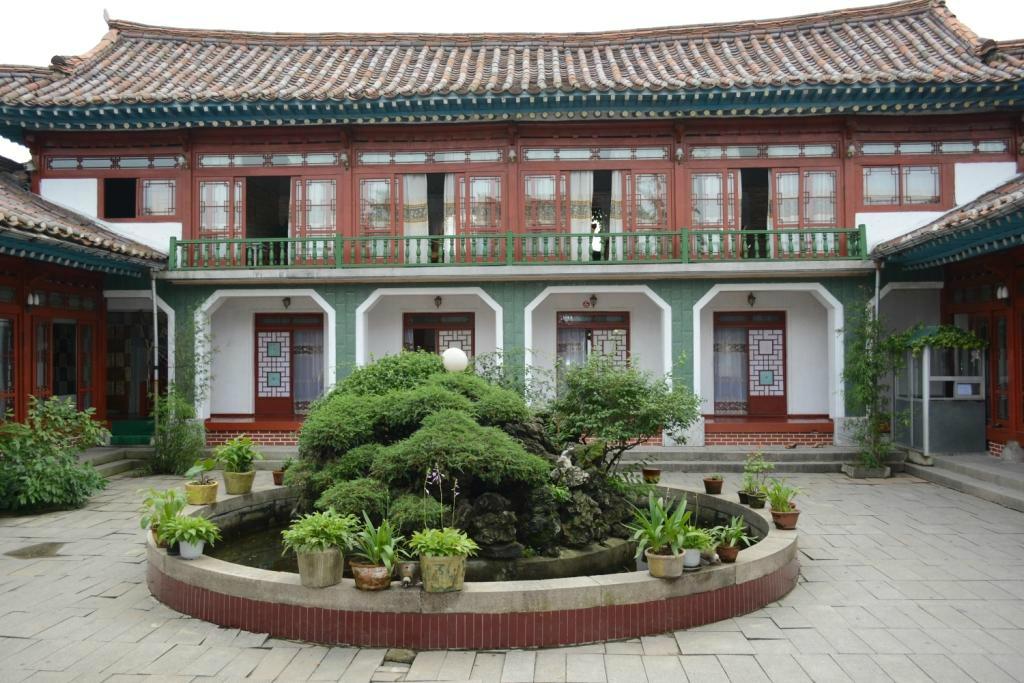 Trip Advisor says (translated from a Russian reviewer):
"We were able to eat for $ 11 six of us, yes, we were 6 people. Very tasty Korean noodles. The courtyard is very good, nicely decorated, the staff friendly and courteous. All perfect." 
7. Pizza Restaurant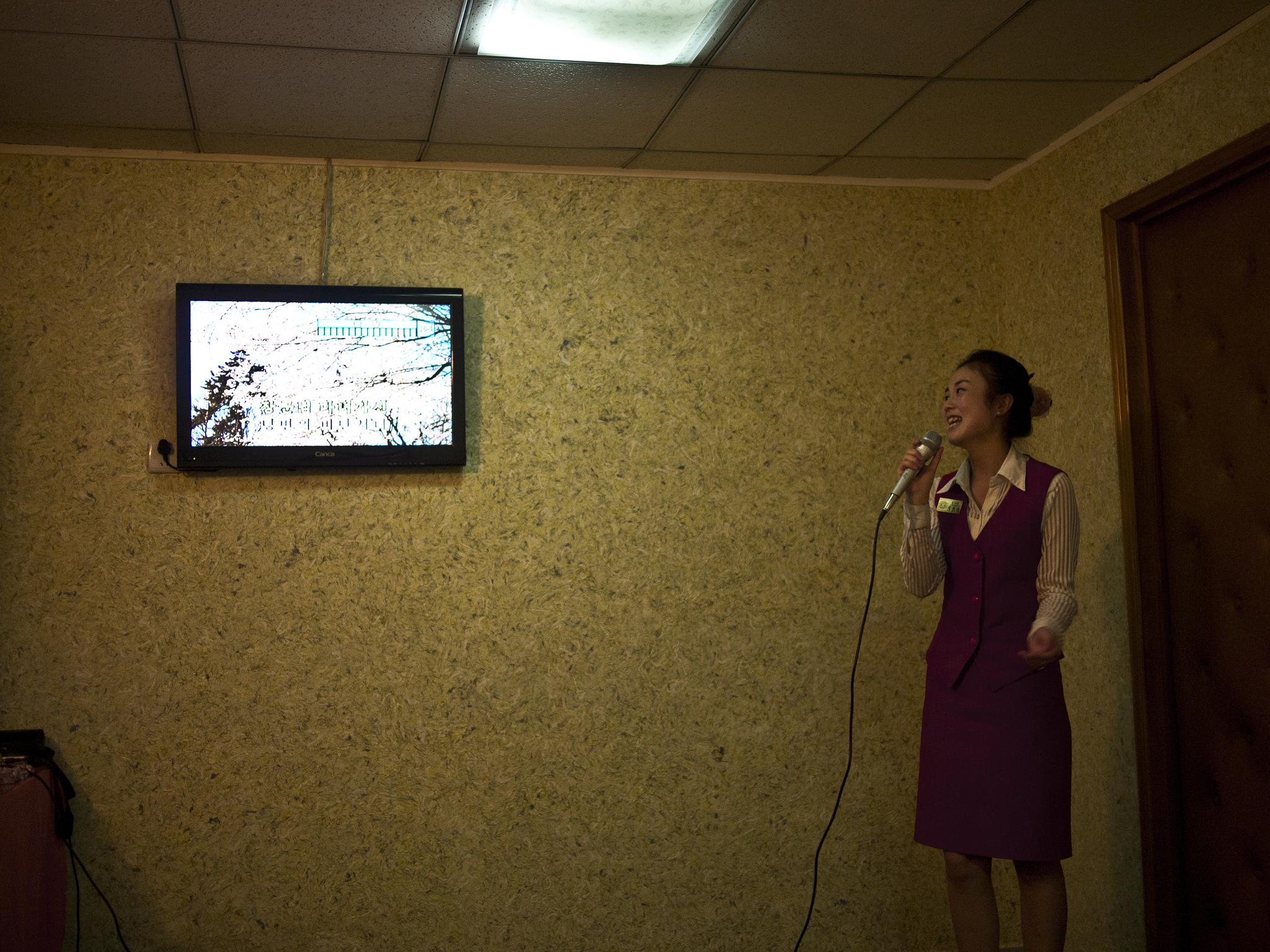 With a side of kareoke.
Flickr says:
"The only pizza restaurant in North Korea. It was impressively good pizza. While we eat, the waitresses took turns on the karaoke. No pop music, only revolutionary songs."
Lonely Planet says:
Pyongyang's imaginatively named first pizza joint caused a sensation when it opened in 2009 after Kim Jong-il reportedly sent a team of chefs to Italy to learn how to make the perfect pizza. The results are pretty decent, although if you don't fancy pizza, there's a full range of pasta dishes, as well as the ubiquitous after-dinner karaoke.
8. Okryugwan, Pyongyang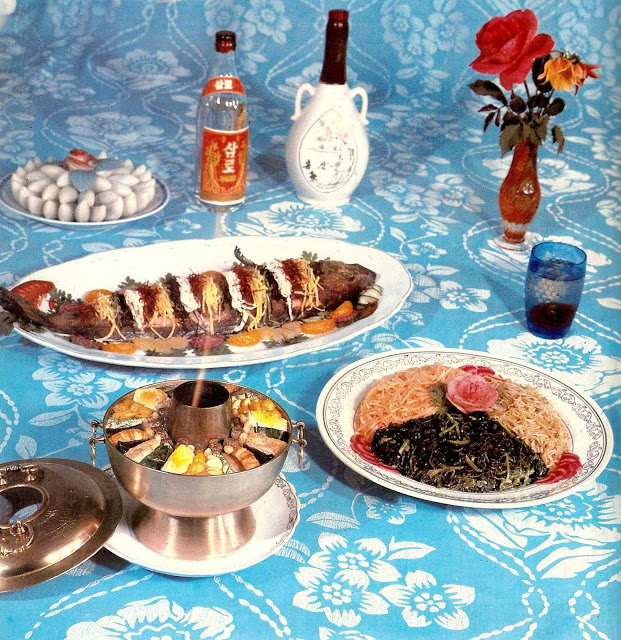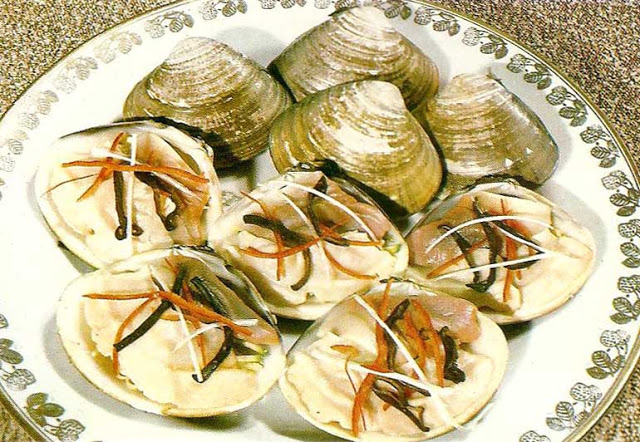 Lonely Planet says:
Okryu, one of the city's best-known restaurants, is a recently renovated faux-traditional structure on the riverside that's famed for its cold noodles and very popular with locals. For this reason it's not usually on the schedule for groups, but you may get lucky.
9. Pyongyang Ostrich Farm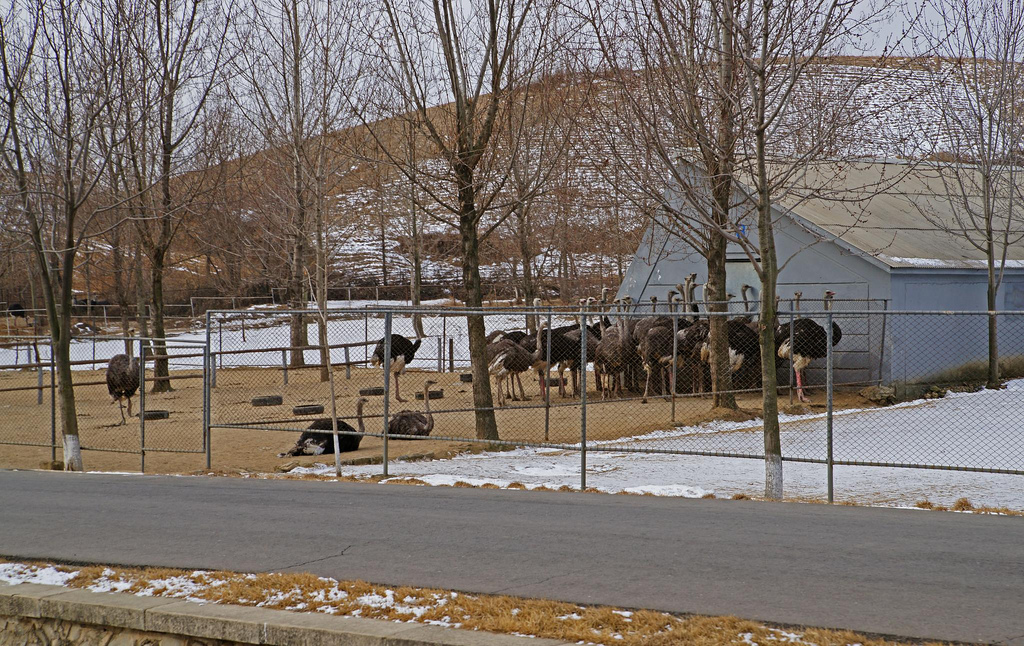 Lonely Planet says:
The Pyongyang Ostrich Farm just outside the city has a restaurant serving (you guessed it) ostrich. It's probably a pretty a surreal spot for lunch if your tour group happens to take a trip there.
10. The TV Tower Restaurant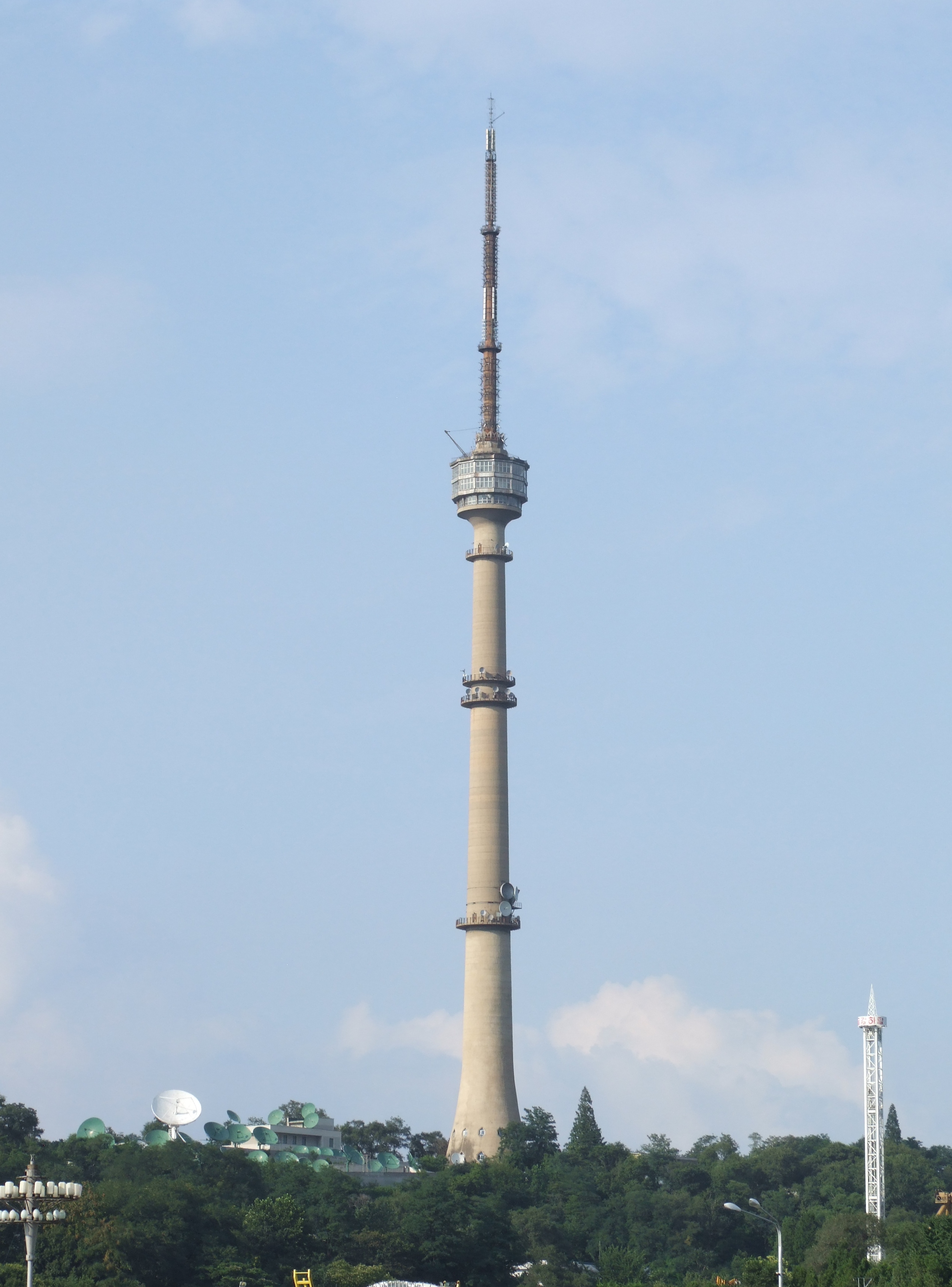 Built in 1967, Pyongyang has a 150m tall TV tower with an observation deck and panorama restaurant. Built in 1967, it was based on Moscow's Ostankino Tower design.
Lonely Planet says:
"A great restaurant at the top with some breath-taking views over the city. It's a popular lunchtime spot."
So there's my restaurant itinerary. Now I just need to get in the country.
Speaking of North Korea, did you catch the Dennis Rodman documentary about his bizarre time in Pyongyang? It will have your jaw on the floor. A must-watch…