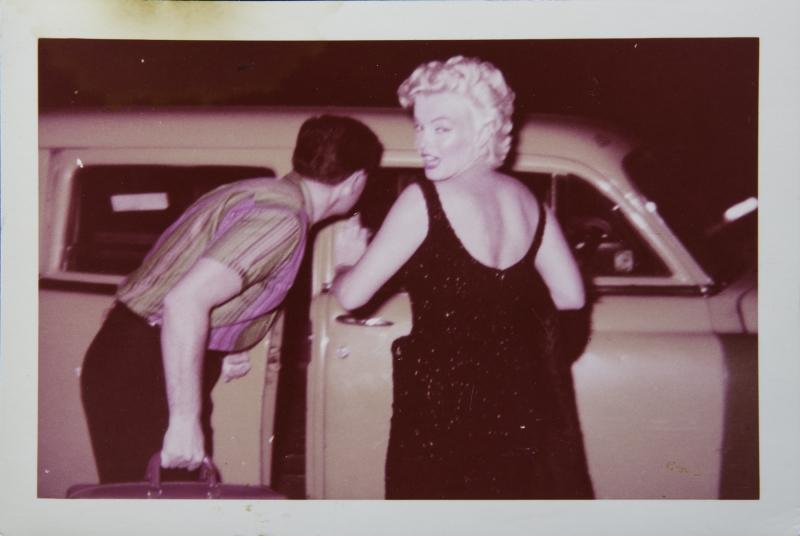 You only have to glance at the range of items in the upcoming sale of the largest collection of Marilyn Monroe ephemera ever offered at auction, to see that her fingerprint can still transform the most prosaic of objects more than 50 years after her tragic death. While it wouldn't be a true Marilyn Monroe auction without her most iconic dresses, diamonds and pearls up for grabs, the bidding gets a little darker with a huge range of intimate items for sale from her used lipsticks to an empty plastic prescription pill bottle estimated to go for up to $1,200. Many of the items have been preserved exactly as they were found when Monroe died of a drug overdose in 1962, at the age of 36. It is by far one of the most fascinating, if not tragic auction catalogues I've come across yet …
Her Calorie Restricted Diet Plan: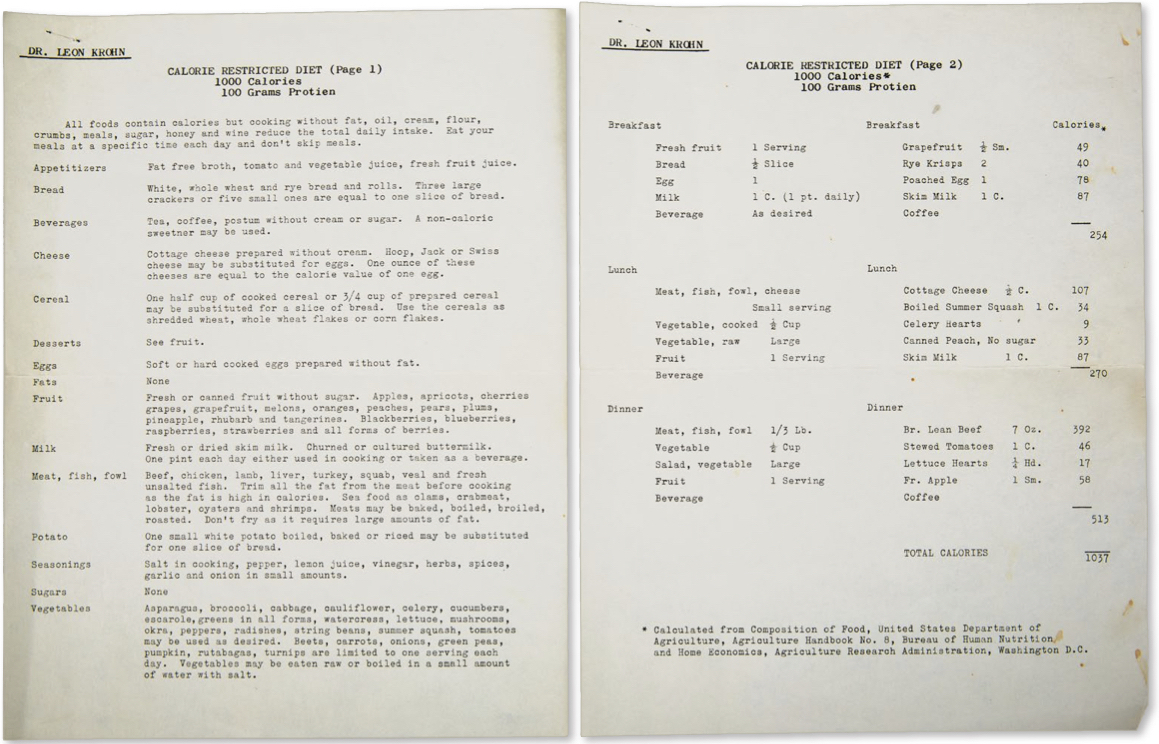 A two-page, typed plan titled "Calorie Restricted Diet/ 1000 Calories/ 100 Grams Protein" prepared for Monroe by Dr. Leon Krohn. The diet put forth presents sound health advice even by today's standards, recommending the restriction of sugar, fats and carbohydrates to whole wheat and "one small white potato boiled baked or riced" as a substitution for one slice of bread. Find an enlarged version on page 60 of the catalogue.
Her Secret Stash of Cigarettes: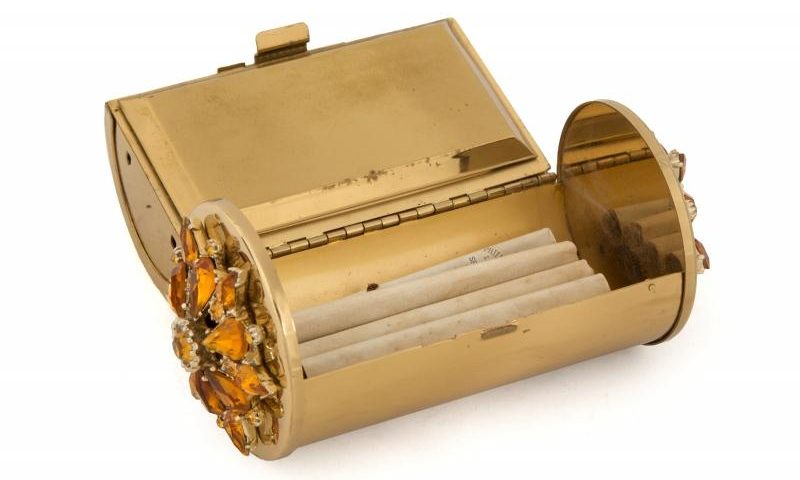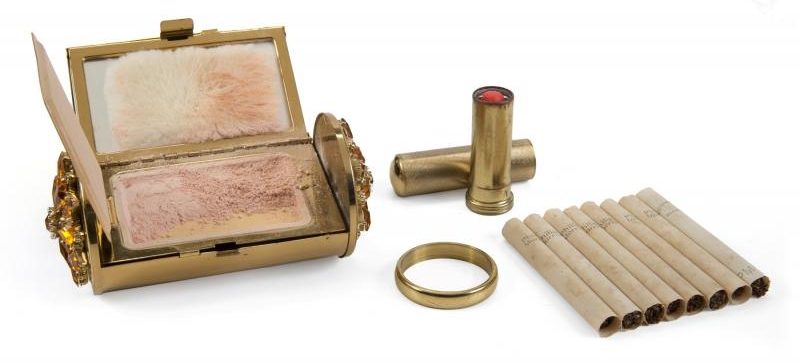 A ladies evening minaudière compact containing eight Philip Morris cigarettes, a tube of lipstick, a clear plastic comb and loose powder. Estimated between $20K-30K.
The Kennedy Stuff: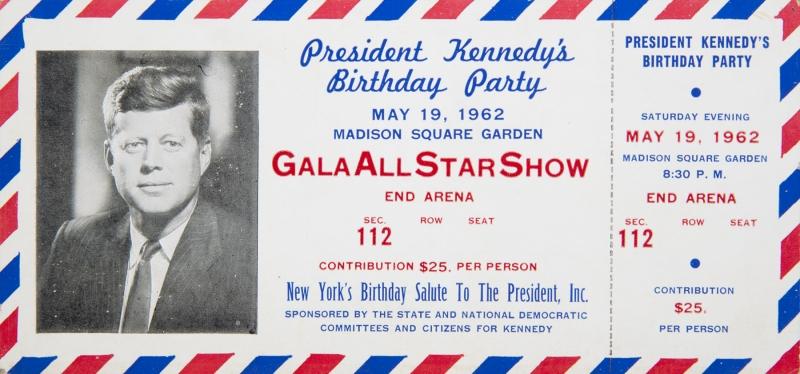 A ticket to the May 19, 1962 Birthday Party Gala held for President John F. Kennedy at Madison Square Garden, where Monroe sang Happy Birthday to him ($3,000-$5,000).
Above is the actual dress she wore while singing Happy Birthday to JFK, estimated to sell at $2-3 MILLION! There's already a current bid of $1,000,000 on it. Pictured next to it is a sketch by Bob Mackie of the dress he designed for her, estimated at a more "affordable" $4,000-$6,000.
From the Nightstand: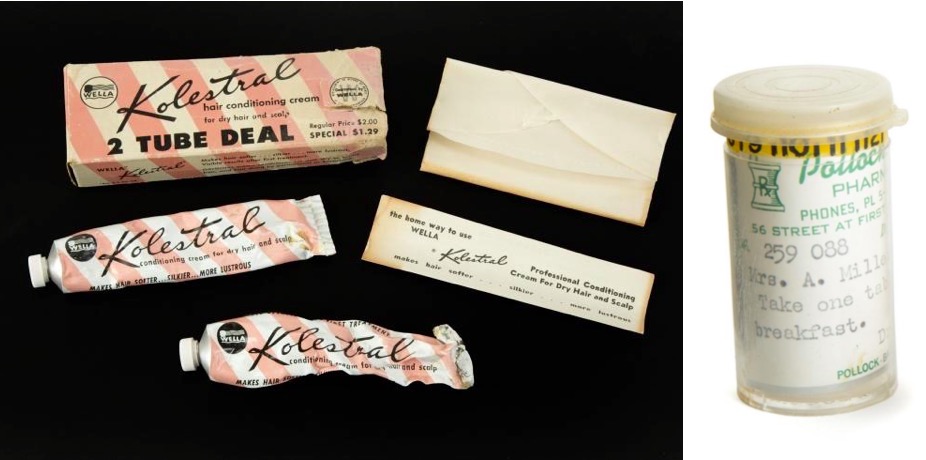 Above Left: A box of Marilyn Monroe's conditioning cream for dry hair. Both of the tubes have been opened and partially used. Accompanied by a paper hair cap ($600-800). Right: Empty pill bottle prescribed by Dr. Wechsler while Monroe was working on Let's Make Love in 1960 ($800-$1200). So far it has 1 current bid for $400.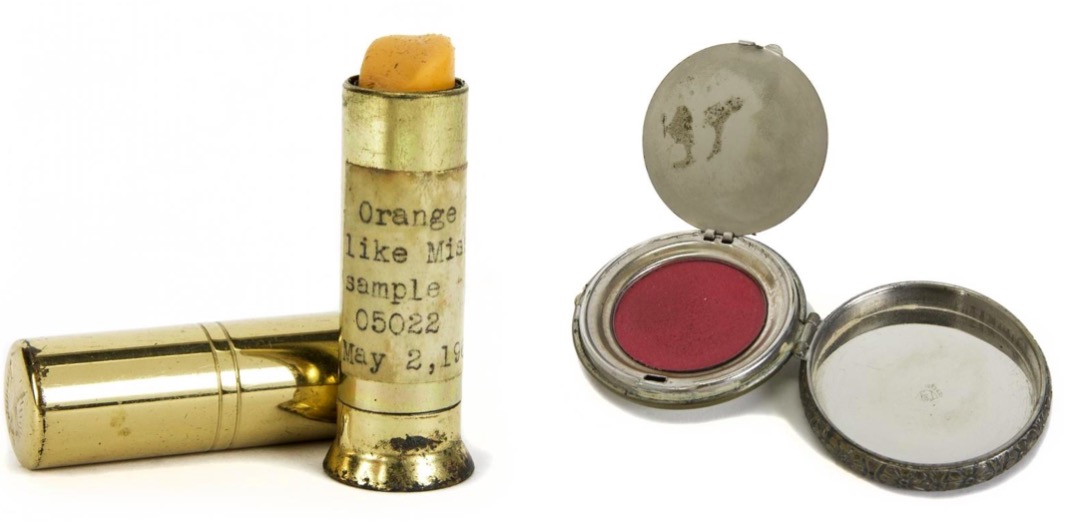 Three major collections of Marilyn Monroe ephemera are coming together on the 17th of November in a once-in-a-lifetime sale held by Julien's auctions. The sale includes the collection of David Gainsborough-Roberts, owner of the largest private collection of Monroe's costumes, which have been stored at his home in Jersey in the Channel Islands since he began acquiring her personal wardrobe in 1991. It is in the Gainsborough-Roberts collection that you'll find anything from her most recognisable outfits to bottle of prescription pills.
That Red Dress: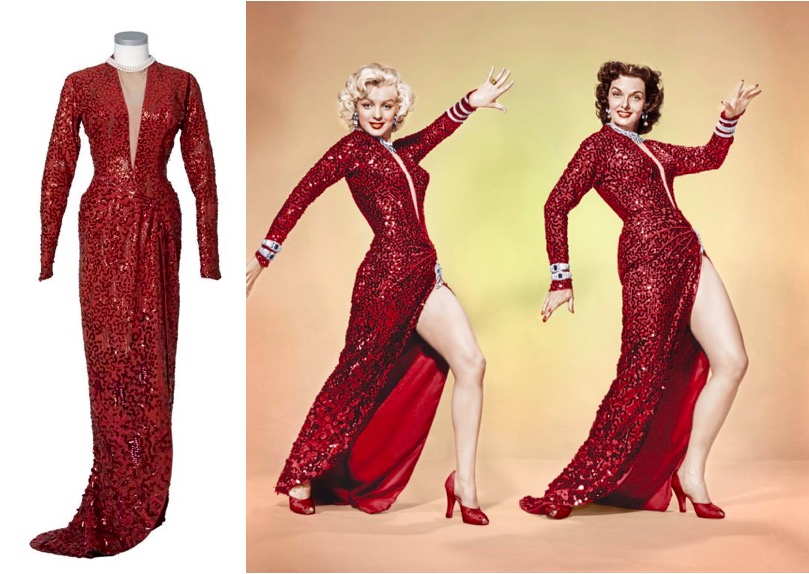 ($30,000-$50,000)
Mr. Gainsborough-Roberts, a longtime wealthy collector, bachelor and self-confessed hoarder now in his seventies, was once quoted saying, "I collect, I don't sell." David has of course since changed his mind, knowing that he would eventually need to think about where his collection would go after he's gone. He intends to give the money raised from the auction to charity. The second collection comes from the estate of the late Lee Strasberg, Monroe's acting mentor, who took a large collection of her personal items and documents following her death. The third collection includes personal items originally sold at Christie's 1999 and Julien's Auctions' 2005 Property From The Estate of Marilyn Monroe auctions.
Marilyn's Typewriter:

($800-$1200)
A Secret Recipe for the Perfect Thanksgiving Stuffing: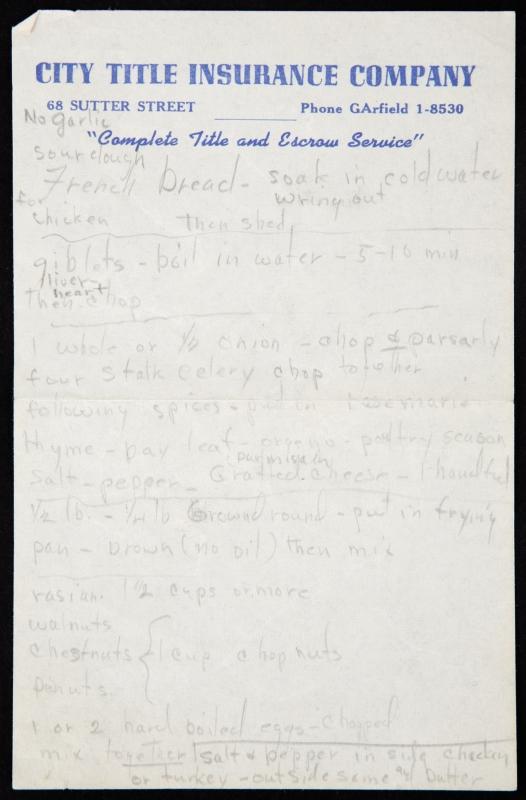 Scribbled on a notepad from the City Title Insurance Company of San Francisco, written entirely in Monroe's hand. The recipe calls for a loaf of French bread with a note above reading "sourdough." The verso of page offers instructions for roasting a chicken or turkey with reminder that poultry cooks "30 min to 1 lbs." ($10K-$20K)
Her Cooking Utensils:
Including cooking spoons, spatulas, spreaders, knives, a serving fork, and a baster in the original vintage packaging. Twelve items total. ($600-$800).
Her Address Book (Gucci):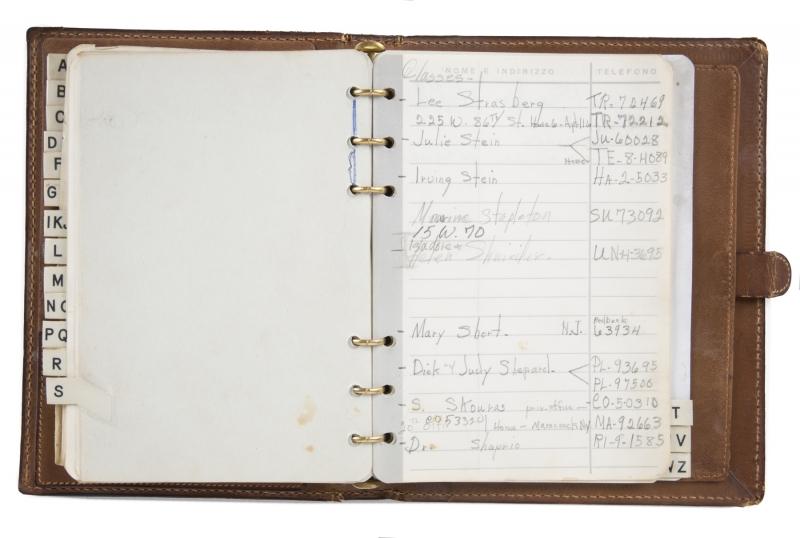 A personalized brown leather, six-ring Gucci address book with custom stamped "M.M." on the front cover, belonging to Monroe circa 1955, with handwritten entries, many in Monroe's hand. Contacts include Marlon Brando, "Mother Miller," Lee Strasberg, Maurine Stapleton, and Harold Clurman, among others. The book includes various handwritten entries and notes throughout. Of particular note is Monroe's handwritten list of very personal things she must make an effort to do, including "as often as possible to observe Strassberg's [sic.] other private classes"; "never miss my actors studio sessions"; "must make strong effort to work on current problems and phobias that out of my past has arisen," among other entries. ($40K-$60K)
More from the Wardrobe: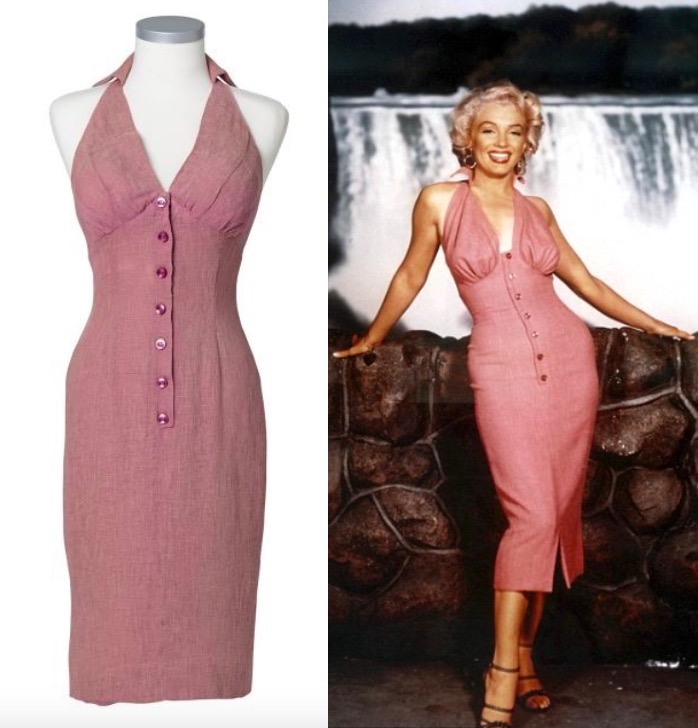 A carnation pink linen halter-style "wiggle dress" made for Marilyn Monroe as Rose Loomis in the thriller Niagara ($30K-50K).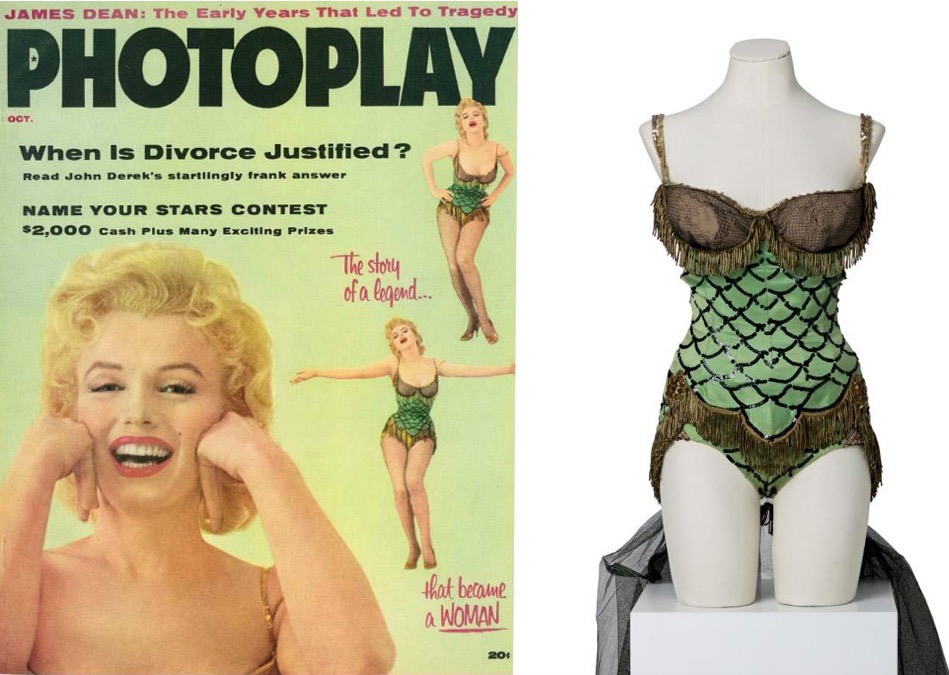 A jade green embellished satin leotard worn by Marilyn Monroe while singing "That Old Black Magic" in a saloon scene in Joshua Logan's Bus Stop (up to $100K).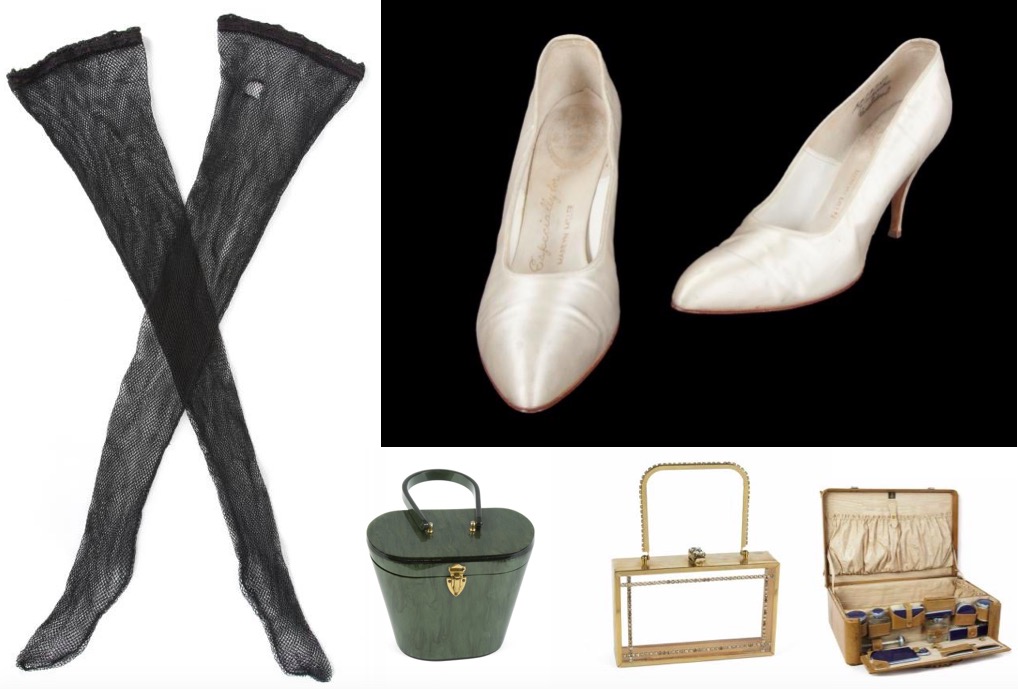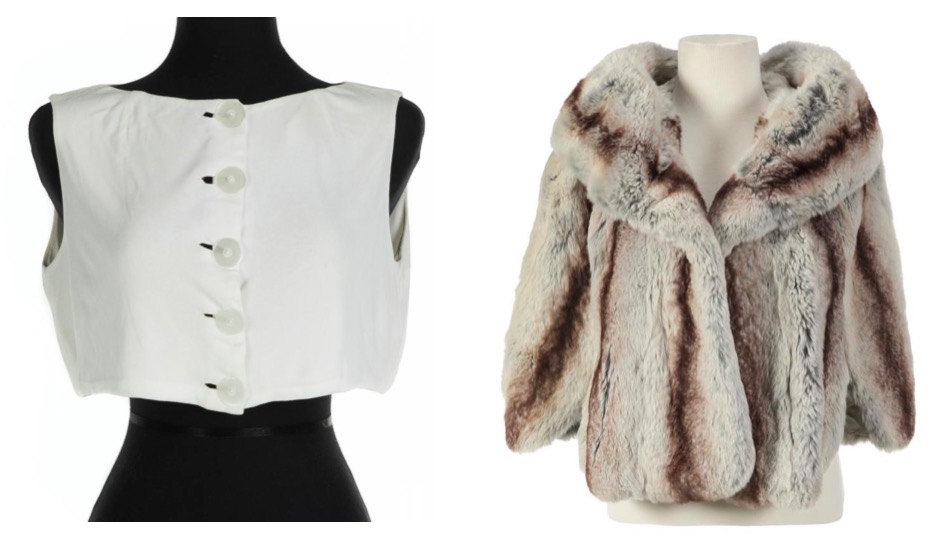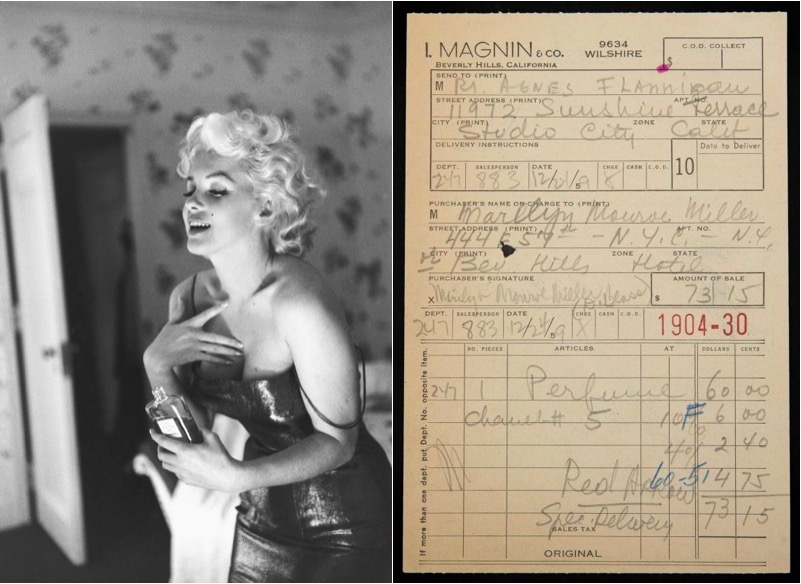 A receipt from I. Magnin & Co. of Beverly Hills for a bottle of Chanel No. 5 perfume totalling $73.15 including tax and delivery through "Red Arrow Spec. Delivery" service. ($400-$600).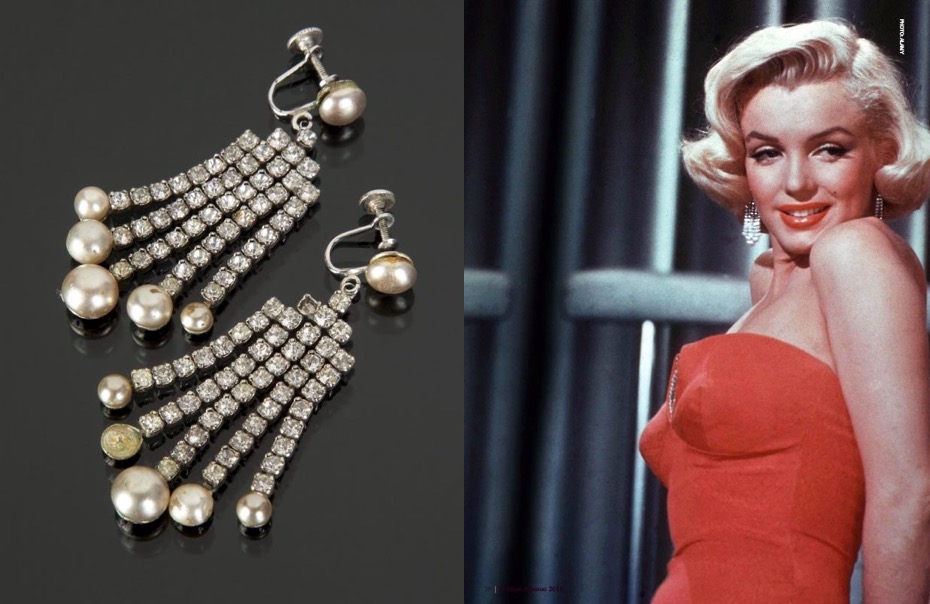 The "How to Marry a Millionaire" costume jewellery earrings. ($80,000- $100,000).
The Scripts: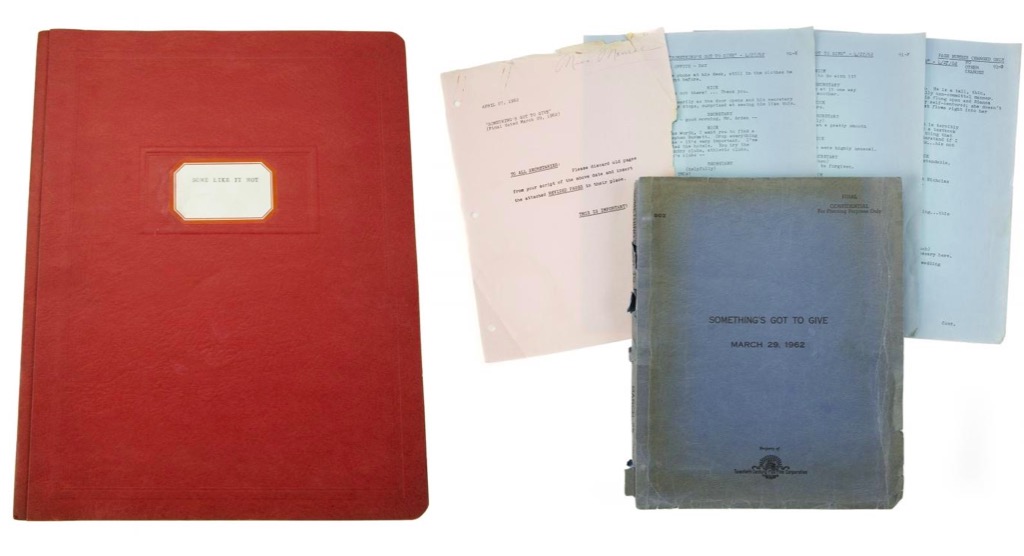 Her Reading Chair: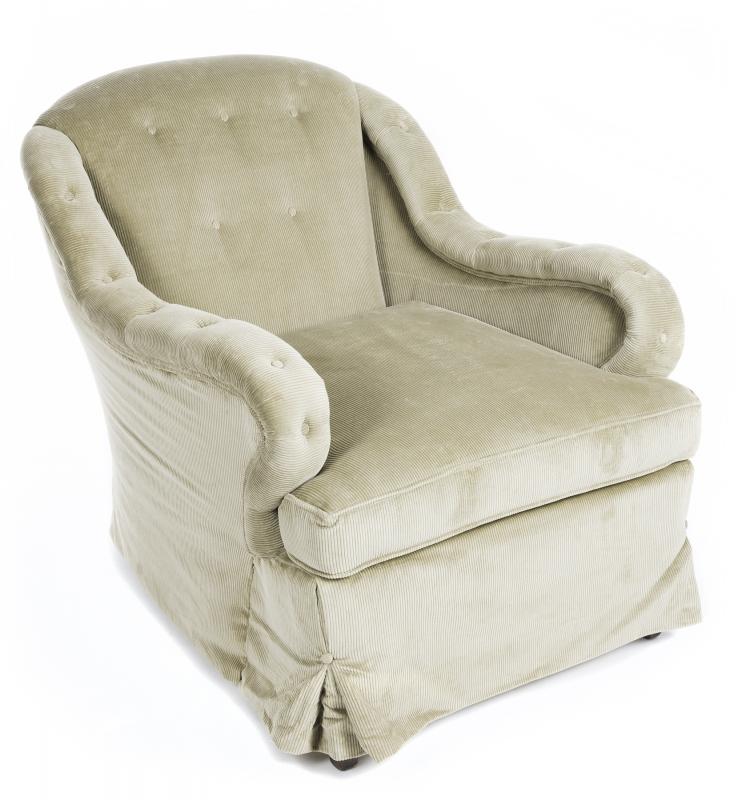 $2,000-$3,000.
Her ID:
A Marilyn Monroe signed United States Department of Defense Identification Card used in 1954 while in Korea. The card is issued to Norma Jeane DiMaggio, her position listed as "USO Entertainer," and the card is dated February 8, 1954, serial number 129278, with a black and white photograph of Monroe in the upper left corner. Monroe signed the card in blue ink "Norma Jeane DiMaggio." It is additionally signed by the issuing officer. Monroe's fingerprints have been stamped on the back of the card and her descriptive information typed. ($10,000-$20,000).
Julien's live Marilyn Monroe auction takes place on Saturday, November 19th and Sunday, November 20th, 2016 in Los Angeles, California. You start bidding and viewing the lots here and browse the catalogues here.