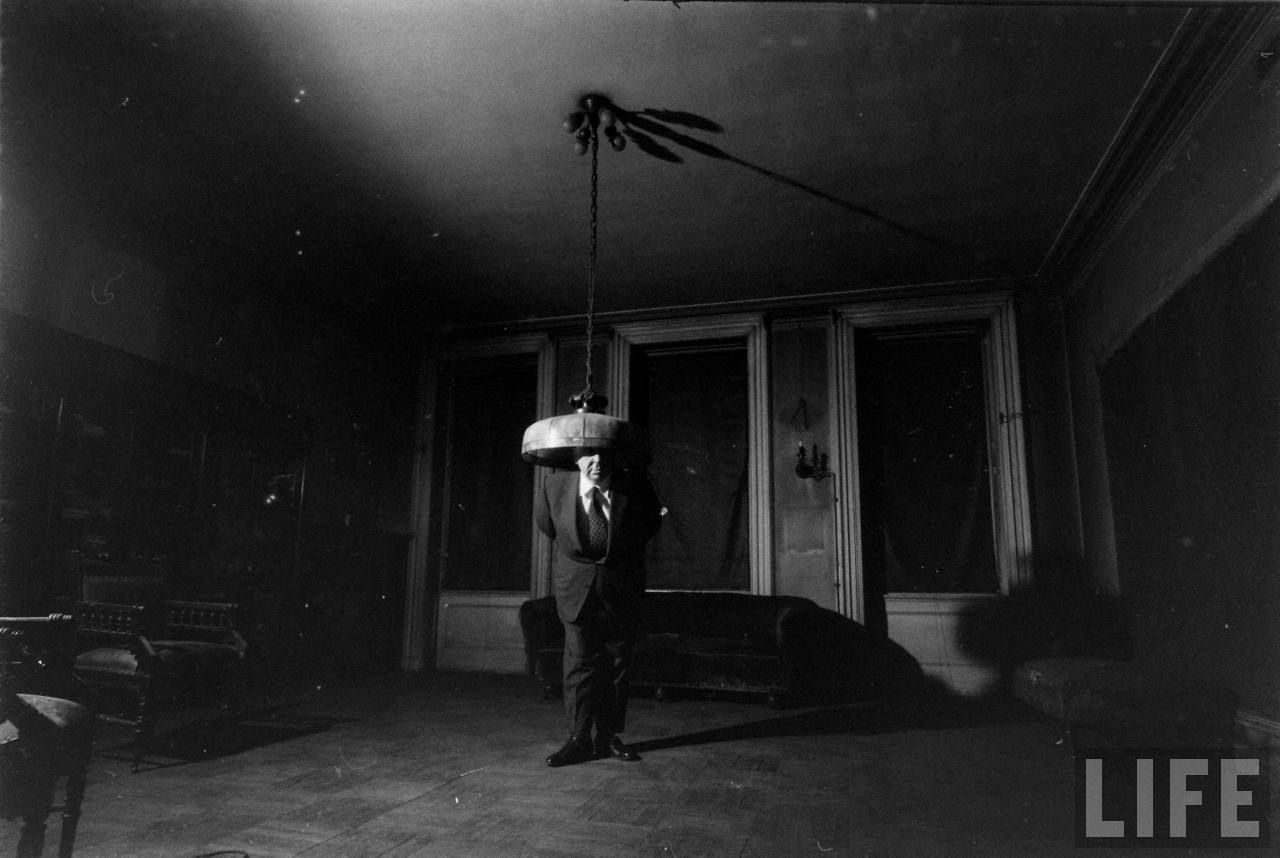 Who better to kick off our Halloween weekend celebrations with than the master of horror and suspense himself, Mr. Alfred Hitchcock. In 1953, as he was about to embark on his next film, The Wrong Man, Hitchcock decided to throw a "Ghost-Haunted House Party" at his rented New York pad on East 18th St.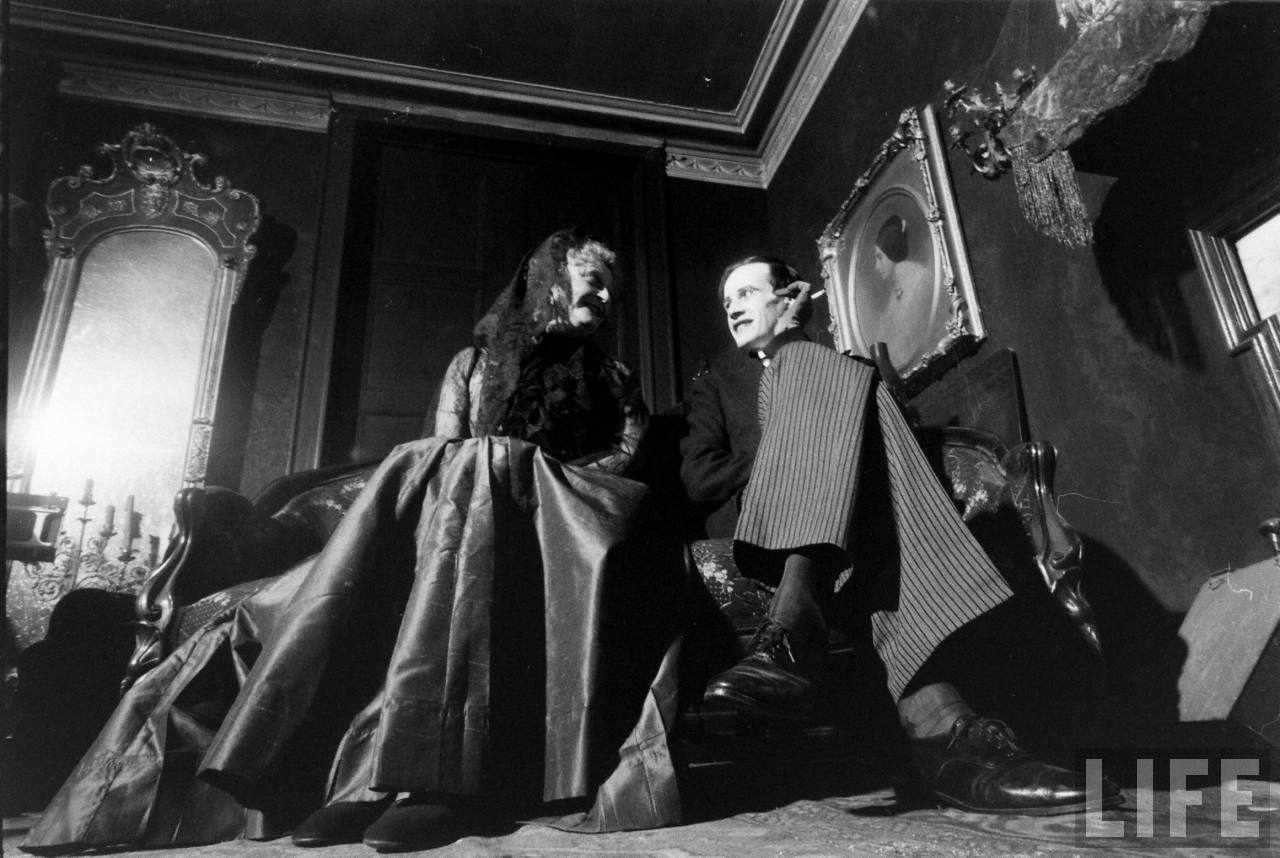 Guest received tombstone-shaped invitation cards enclosed with a bizarre menu. The rambling "carte de mort" of schoolboy wordplay included:
Morbid morgue mussels, suicide suzettes, consommé de cobra, vicious-soise, home-made fried homicide, ragout of reptile, charcoal broiled same-witch legs, corpse croquettes, barbecued banshee, opium omelette, stuffed stiffs with hard sauce, gibbeted giblets, tormented tortillas, ghoulish goulash, blind bats en casserole, fresh cut lady fingers, Bloody Marys, formaldehyde frappe.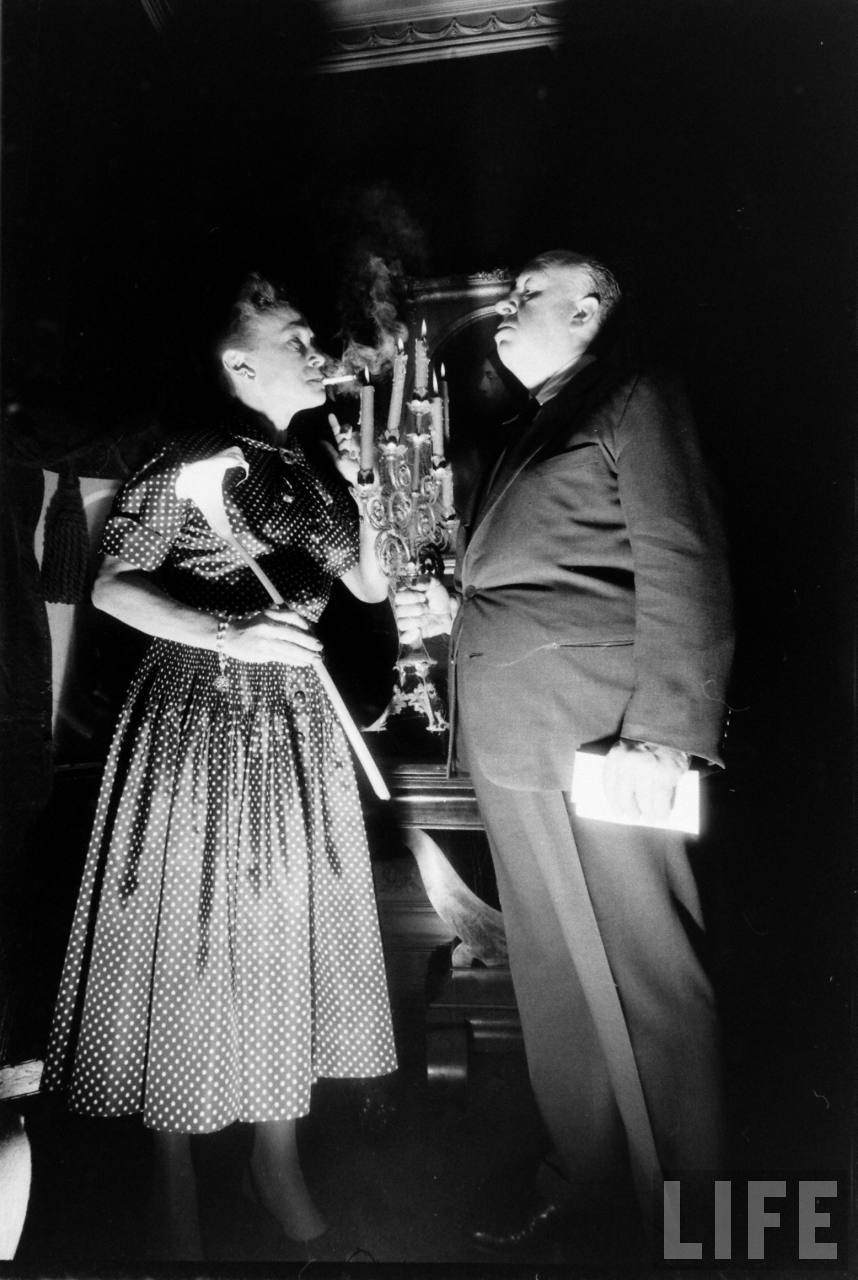 No doubt Hitchcock's evening was full of jumpy surprises and sinister tricks. It's rumoured that for one of his house parties in Los Angeles, he gave each of his dinner guests a shovel to help him exhume a human skull that was supposedly buried somewhere in his backyard.