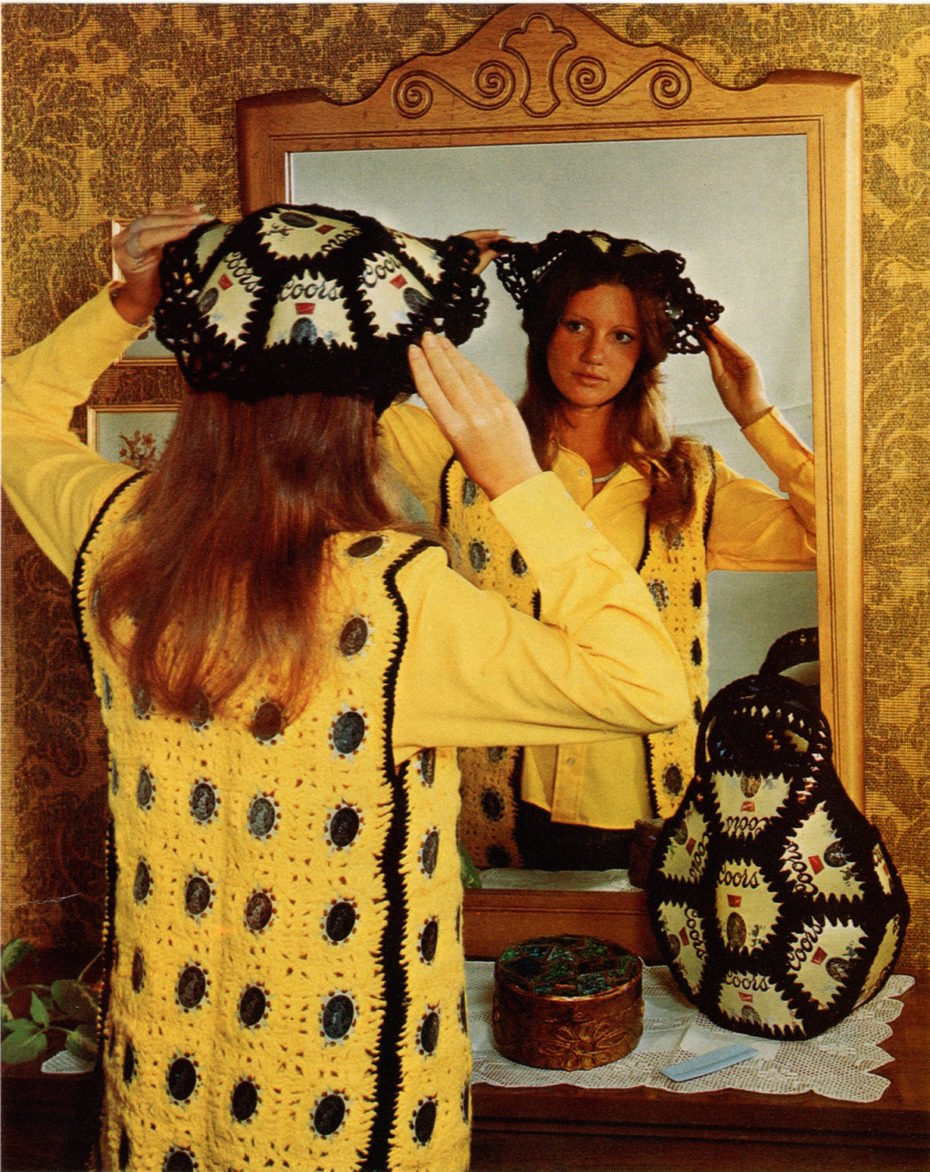 "Nice enough for an evening out but still casual enough for that weekend get away," promises a 1975 pamphlet featuring a variety of special crochet patterns using aluminum cans. Just when you thought your personal style was getting a little tiresome– Messy Nessy swoops in with the perfect seventies style comeback to save the day…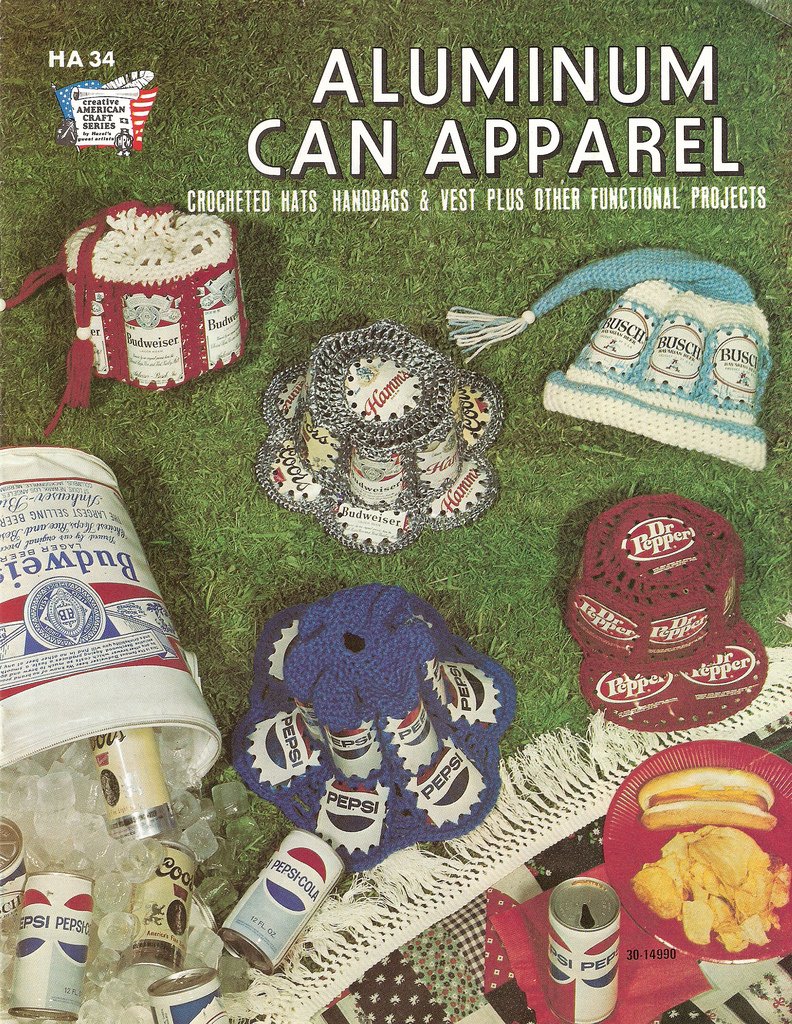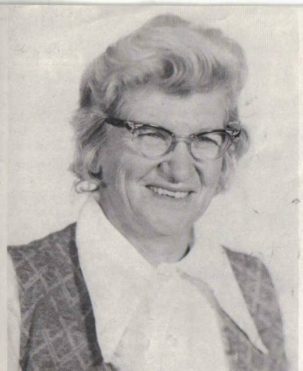 But you can thank me another time because I couldn't possibly take credit for this fabulous fashion statement. The unsung trendsetter is in fact Mrs. Evelyn Richardson of Long Beach, California, who was selected to showcase her talent for knitting beer can bonnets in this catalogue printed by the Creative American Craft Series. Her passion started out by turning discarded plastic bottles into lovely "useful" items, but Evelyn soon discovered that "aluminum cans offered her a greater variety of color and design and were always available from her son and his friends."
So take it from Evelyn. If a member of your family is leaving empty beer cans all over the house, just crochet your problems away!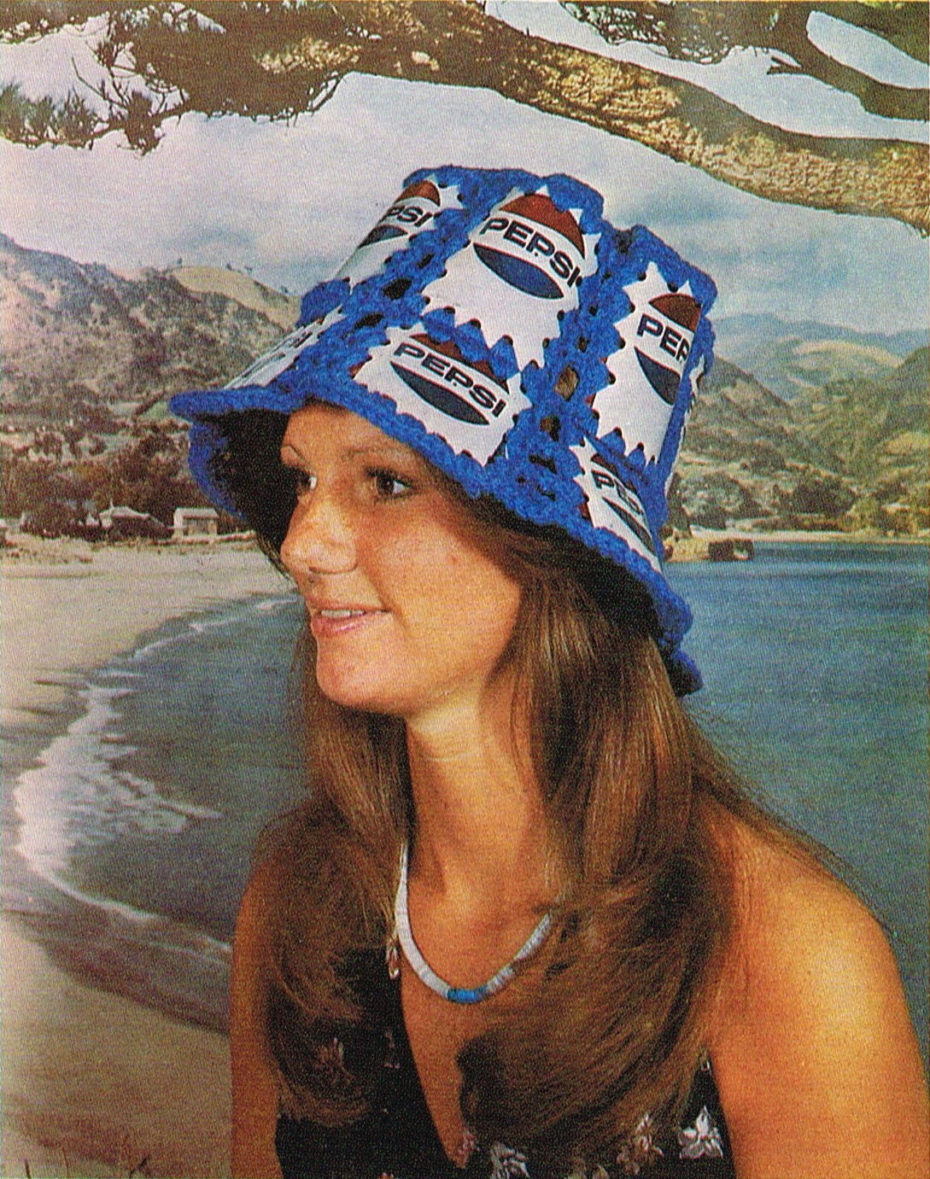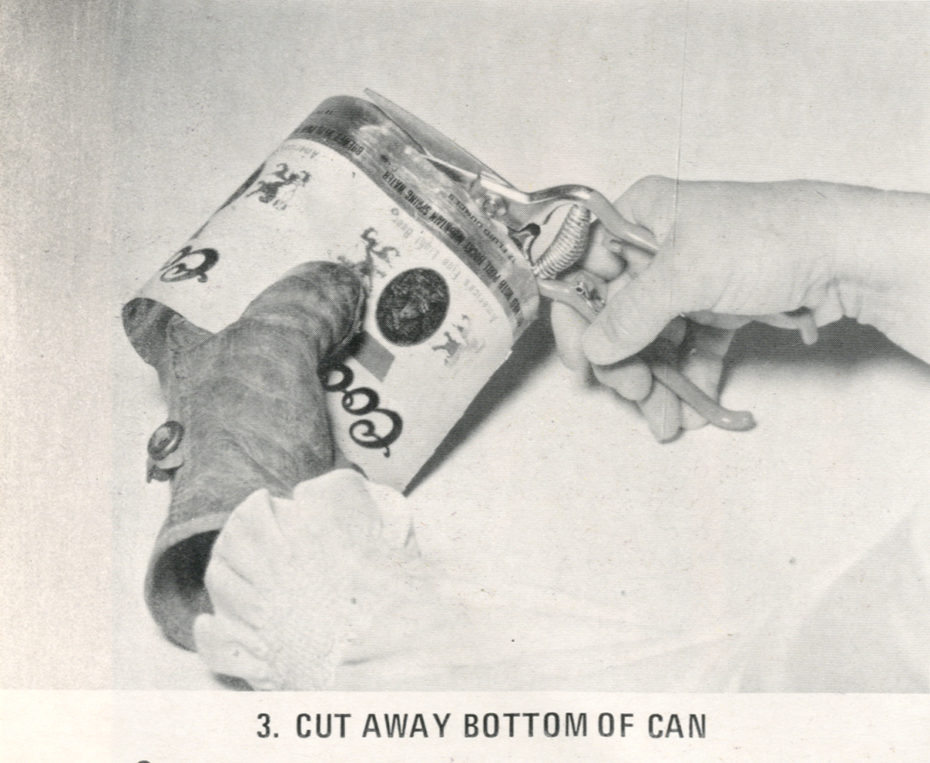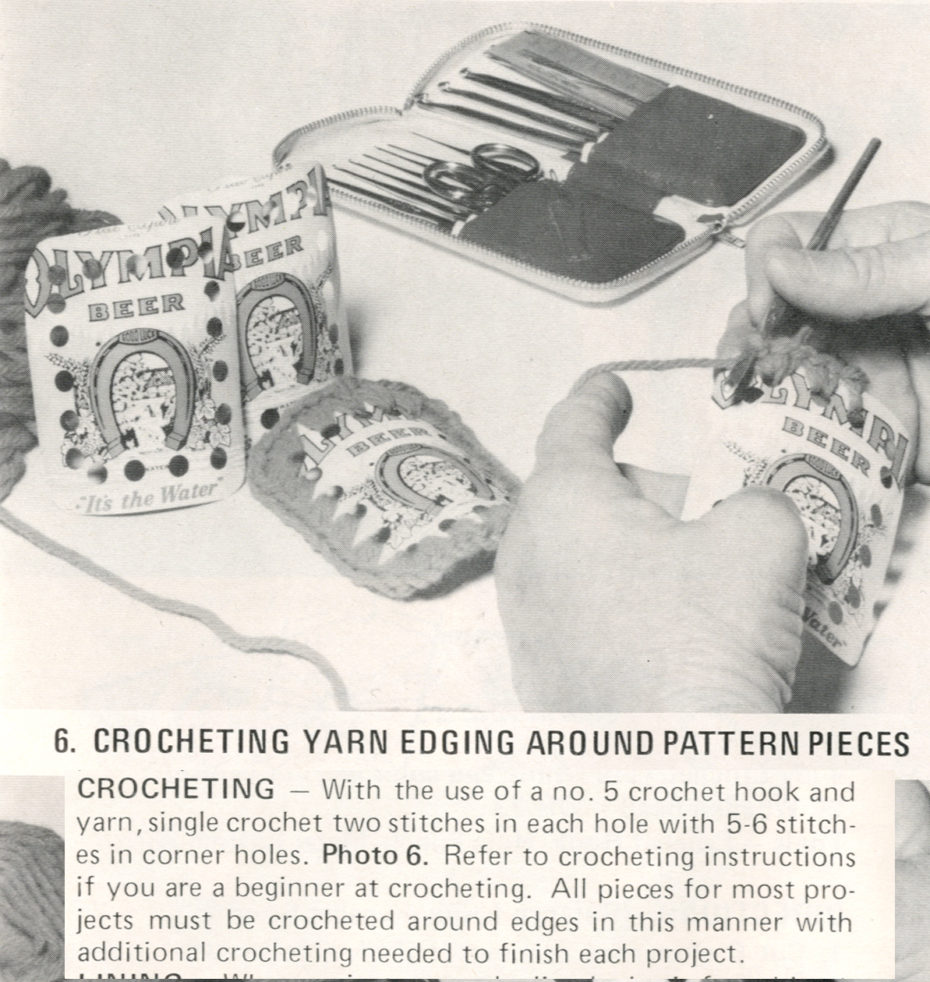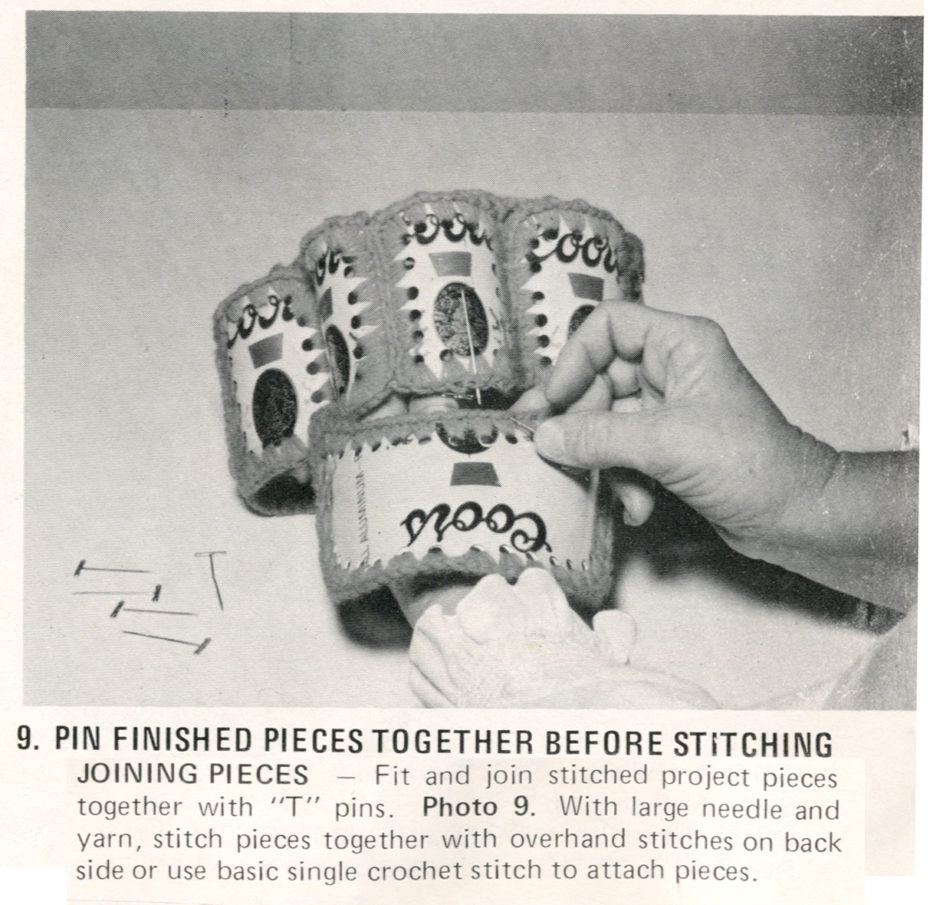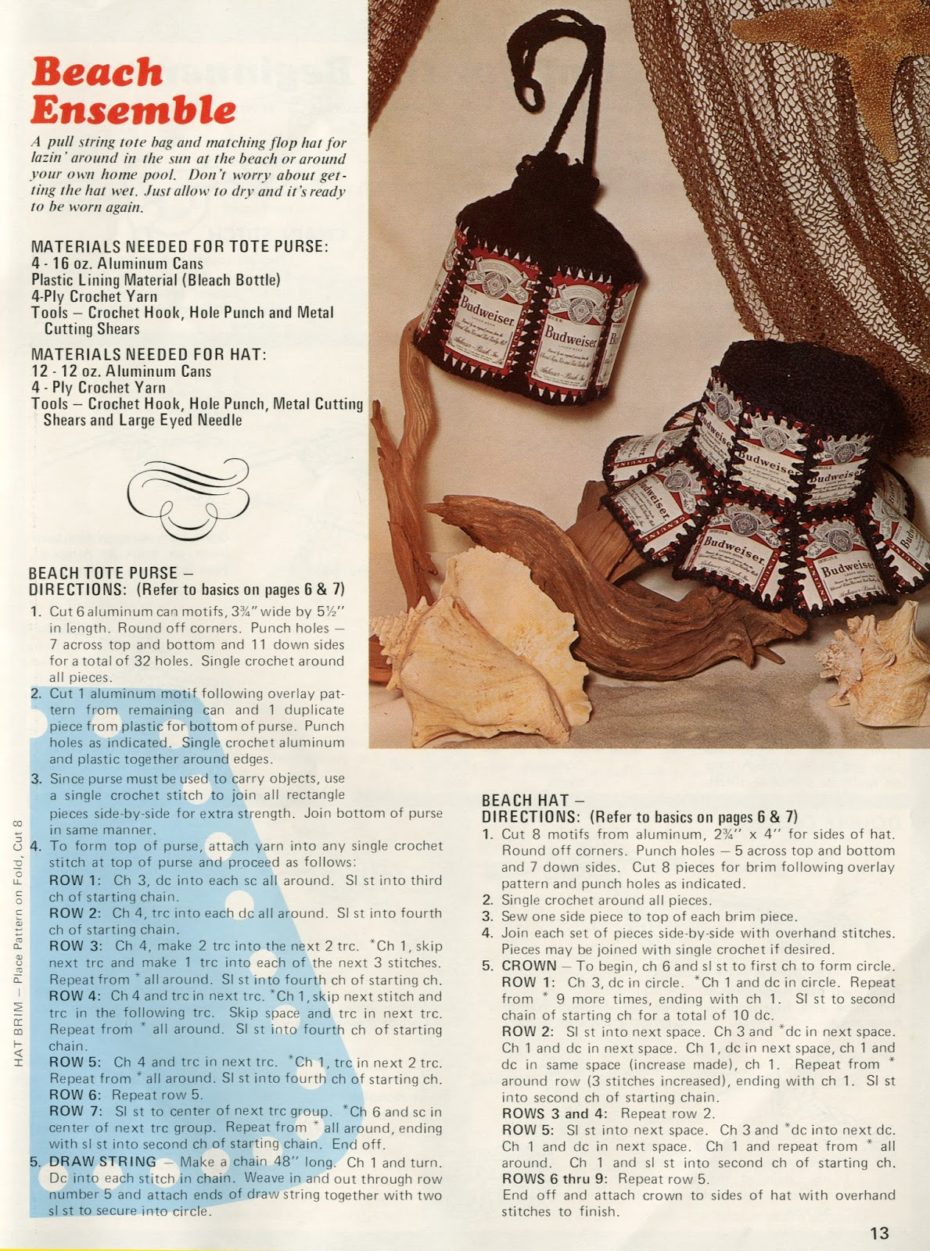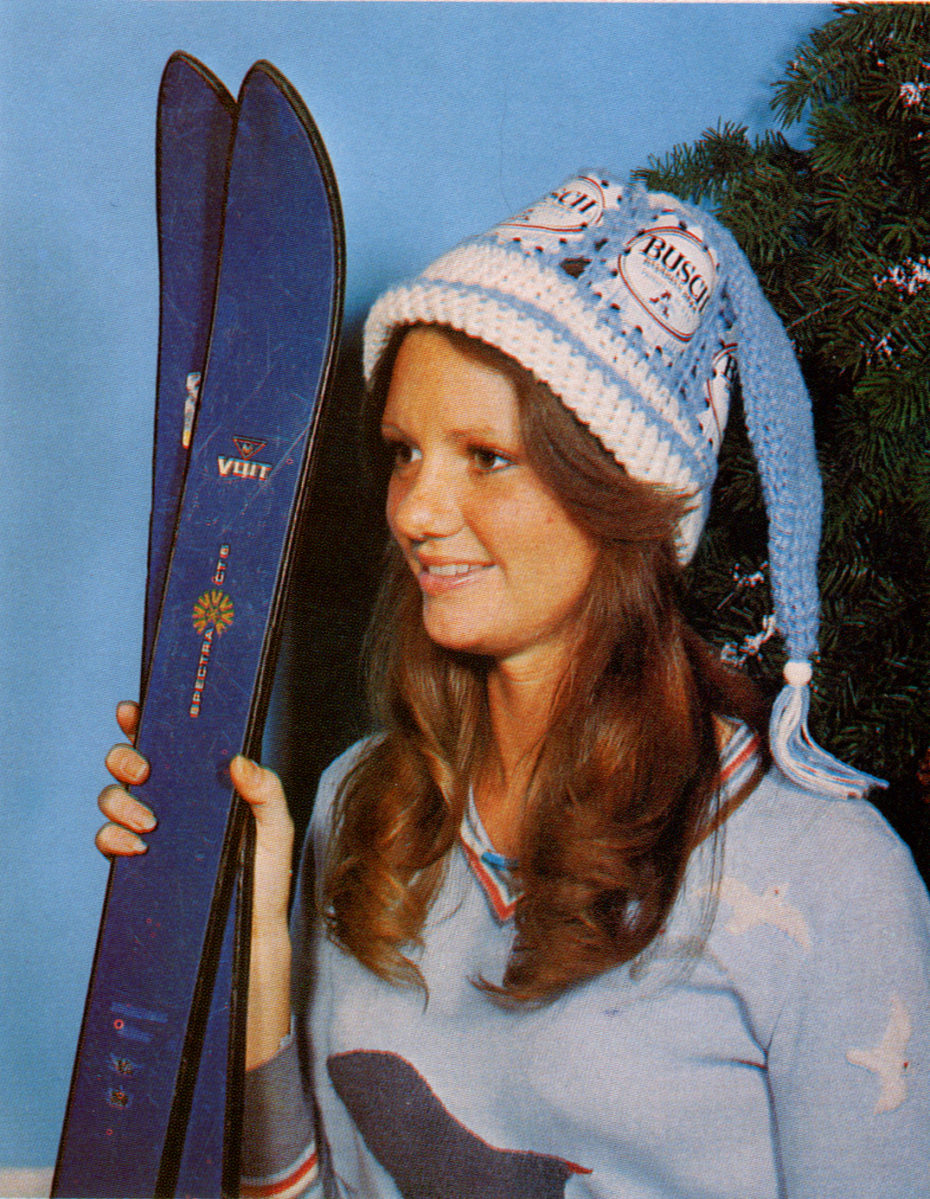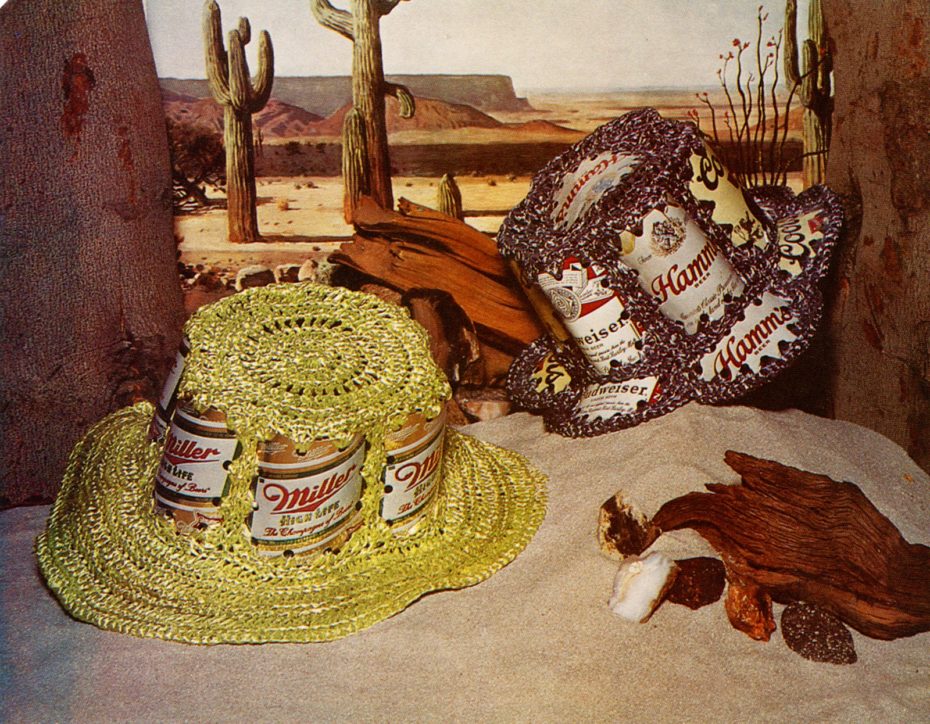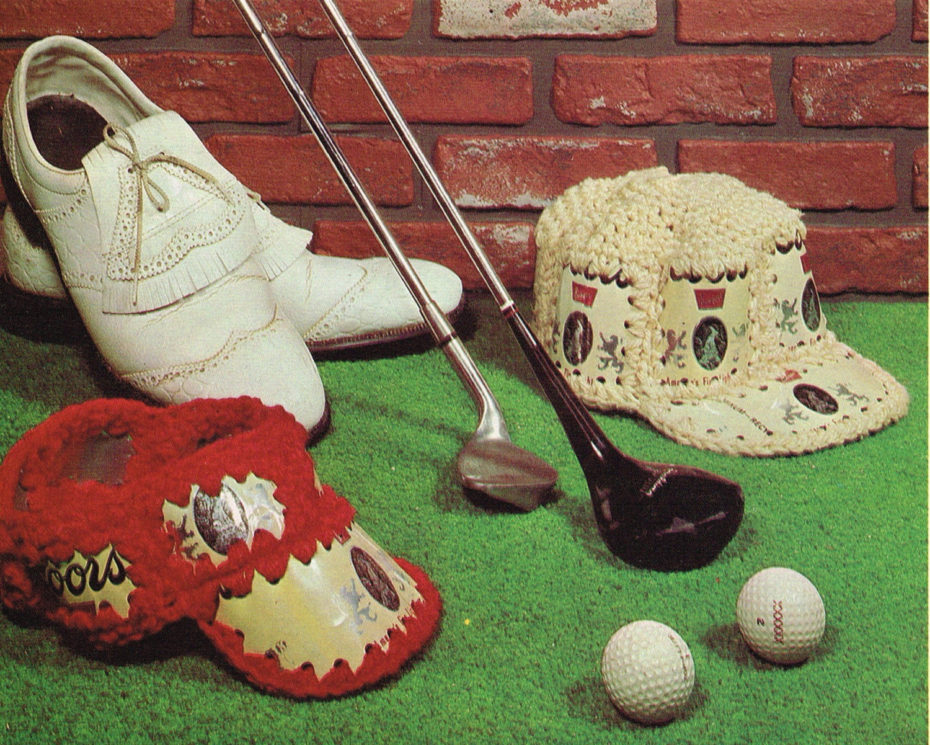 Actual caption for this one: "Every man should have his own hat which tells everyone that he drinks. Won't he be the envy of all when he appears on the golf course or at the weekly card game with his visor cap." Boy, won't he.
DIY Christmas present idea solved. Your welcome!
Found via the Mitch O'Connell Blog and just in case, the Catalogue Crochet Patterns are available to buy on Etsy.