Today I played 'hotel buyer' on the internet. I was surprised by how many hotels are openly advertised on the market for all to see … and dream about taking on. No one is saying the hotel business is easy, but if done right, wouldn't it just be idyllic?
1. The Inn that inspired "Les Miserables"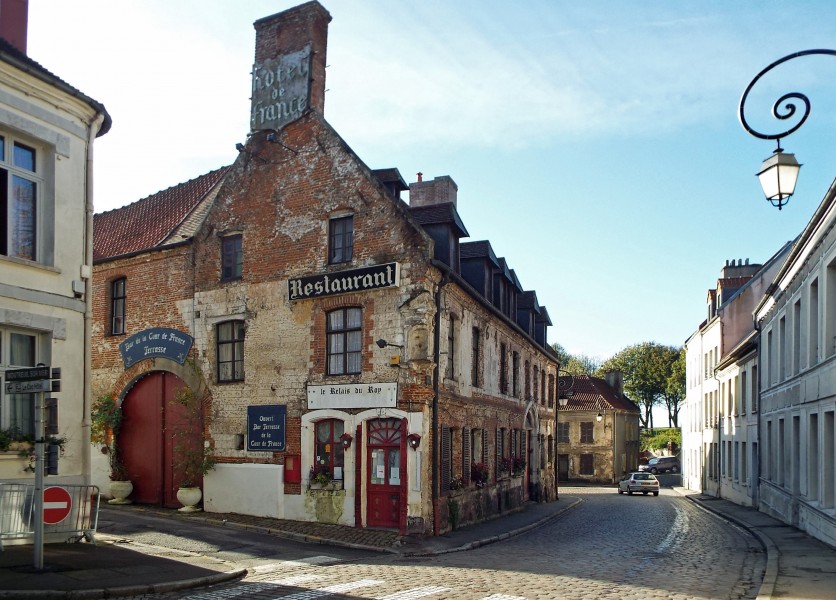 While Victor Hugo was staying at the hotel and writing Les Miserables, he took breakfast in the courtyard…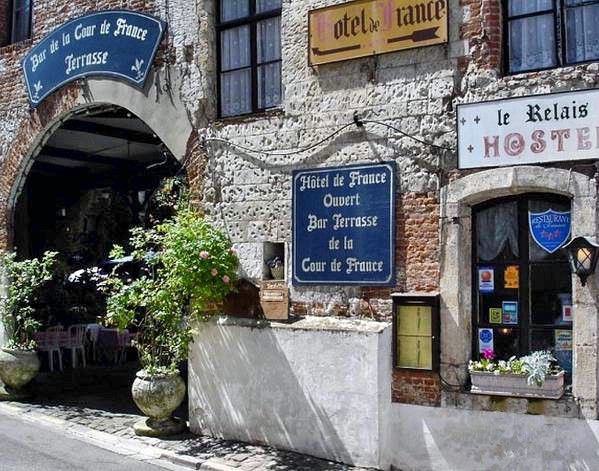 The Hotel de France and Relais du Roy Restaurant is a uniquely historic property. Dating back to 1578, the Hotel de France and Relais du Roy restaurant remain structurally unchanged, with huge original coaching doors and cobble-stoned courtyard, still bearing testimony to the era when horse drawn carriages were the only means of long distance travel. Now a Grade 1 listed building, it is the oldest Coaching Inn in Montreuil-sur-Mer.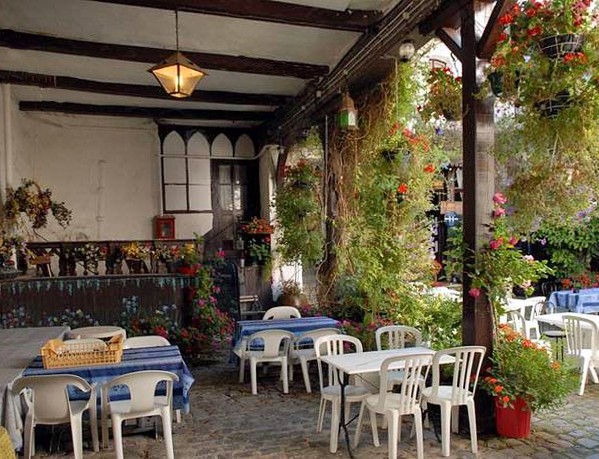 "le Relais du Roy" or Place of Kings Restaurant named as such because it was frequented by the Kings of France and England traveling between London and Paris. This was the original coaching route that passed through the town of Montreuil sur Mer. The décor features fairy lights on the wooden ceiling beams, flower lights and huge painted tulips on the walls with imposing Louis XVI gilded mirrors and fresh flowers on the tables. The restaurant can cater up to 80 diners in summer when it is possible to enjoy the balmy outdoor air in the flower filled courtyard.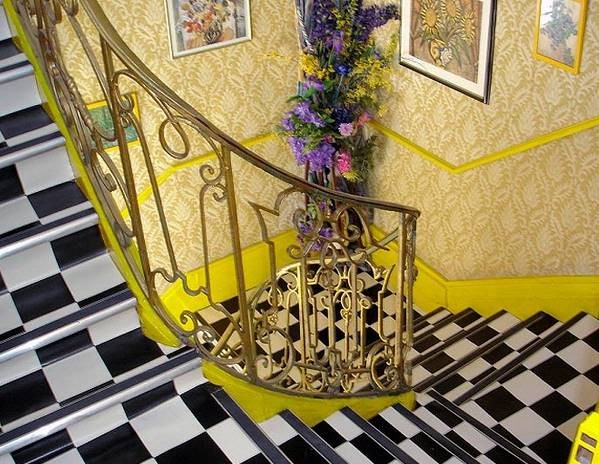 Situated across the courtyard from the Hotel de France is the,  The Hotel de France was the coaching inn featured in Les Miserables. In this same cobblestoned courtyard. Emperor Napoleon Bonaparte stepped from his coach to stay at the hotel en route to one of his many battles.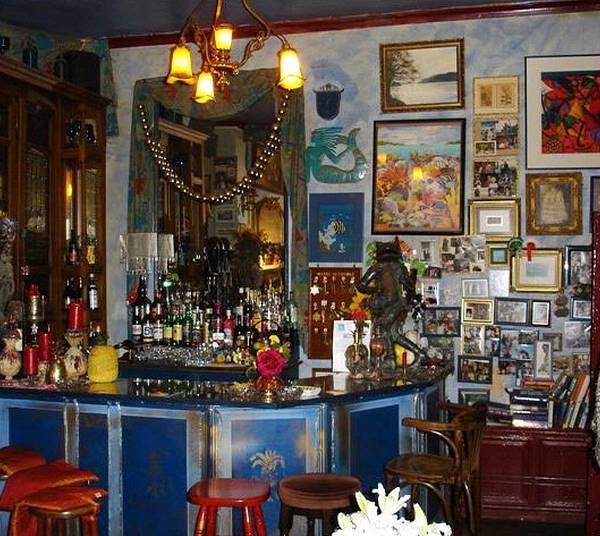 The Hotel de France can sleep 40 guests in 14 distinctive and individually decorated bedrooms en suite and two apartments, fully equipped, with 2 double bedrooms en suite, surrounding a charming and historic cobblestoned courtyard.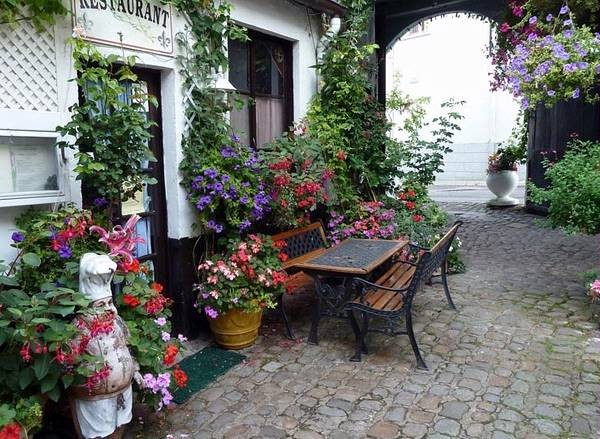 During 1765 the writer Laurence Stern spent time at the hotel while writing his famous book Sentimental Journey. Towards the end of World War I, Field Marshall Sir Douglas Haig used the hotel as his operations headquarters. Other eminent visitors to the Hotel de France and Relais du Roy include, Gerard Depardieu!
For sale at €1,260,000
2. The Brocante Hotel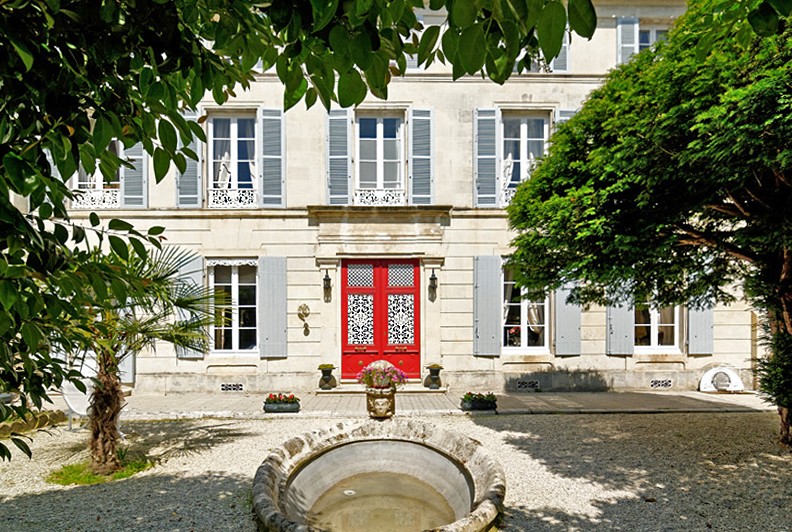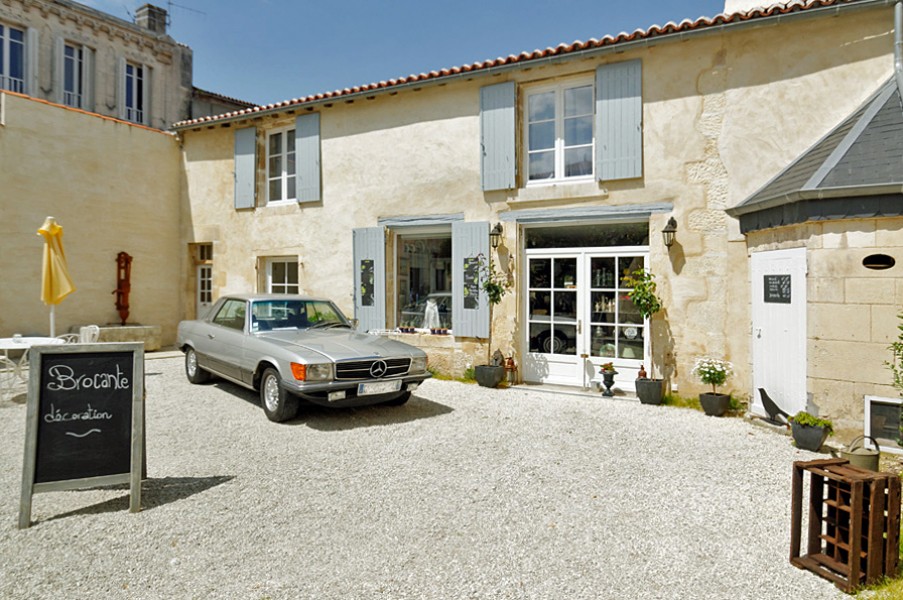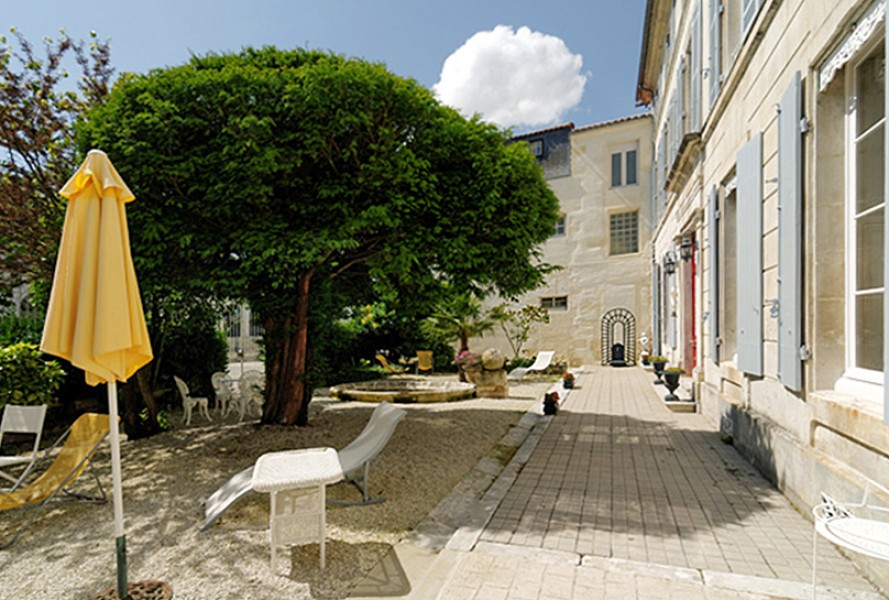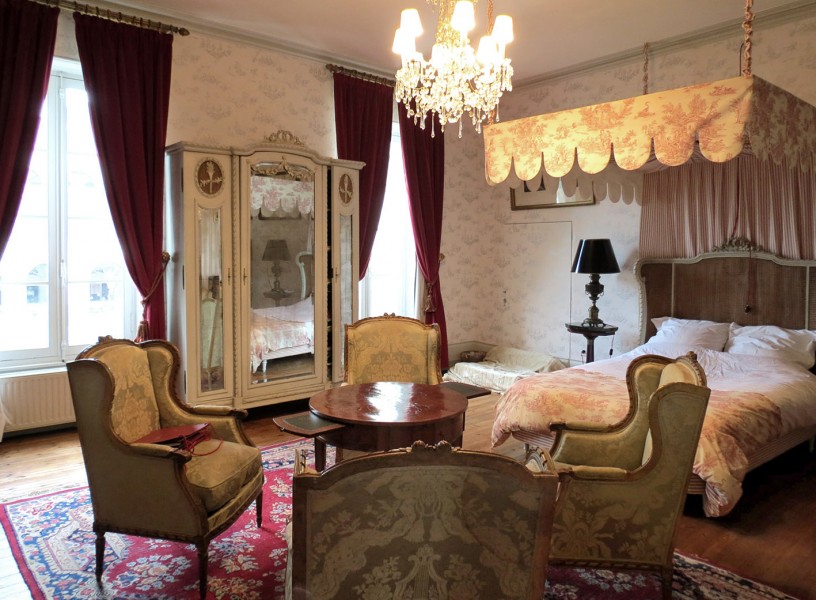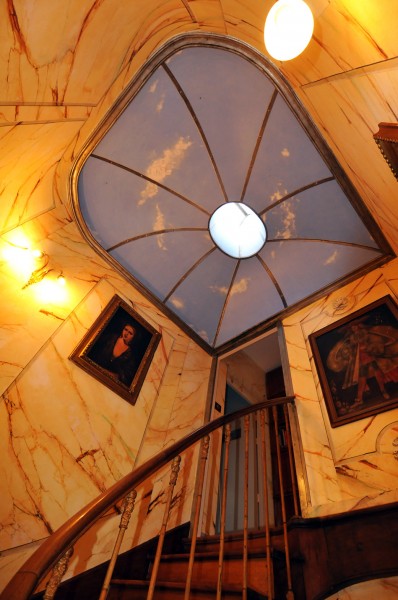 Great potential for a boutique hotel or keep as a magnificent family home. The main house comprises 5 bedrooms with 4 en suite bathrooms, large dining room, living room, kitchen and an intriguing servants corridor. Separately, there is a independent building of 120m2 which could be developed into further accommodation or kept as an antiques 'brocante'. Located in St Jean D'Angely, Charente Maritime, Poitou Charentes.
For sale at €551,200.
3. The Cinderella Hotel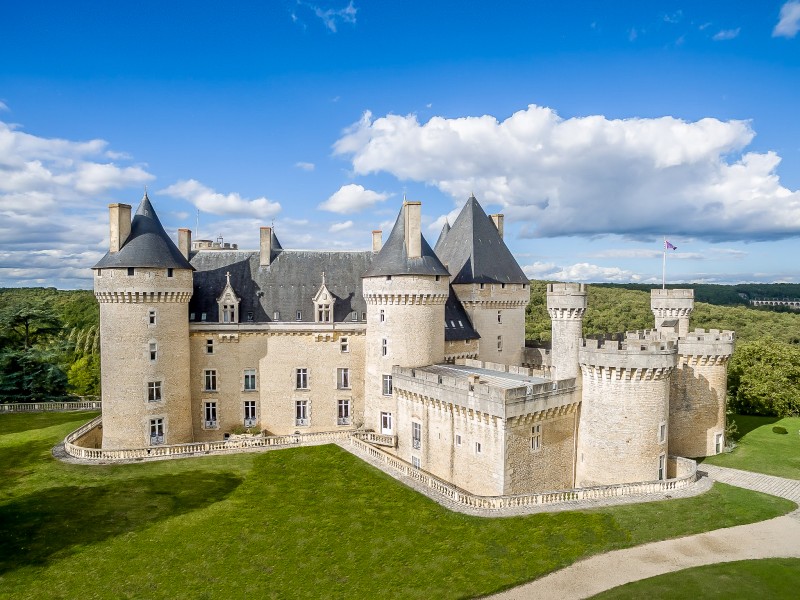 Located in the unspoilt region of Berry, south of Paris, set amongst ancient forests, lakes and rolling countryside, this spectacular and beautifully restored Château is operating as an exceptional boutique Hotel, however, it would suit also being a european corporate headquarters, or the ultimate dream wedding venue.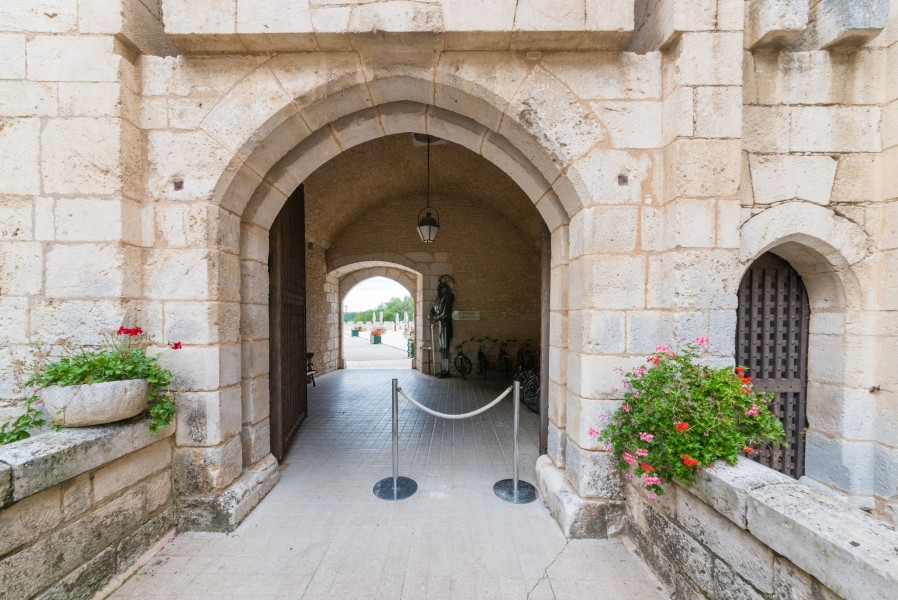 Built in the reign of King Louis XI around 1470, the Château was created as a fortress, with fourteen towers and two drawbridges to protect its inhabitant; the King's adviser at that time. The Chateau is of course 'Classified' as a monument of historical interest and its fascinating history through the ages has been carefully documented. Outside in the 37 acre private park, is a 12m x 6m heated swimming pool and tennis court.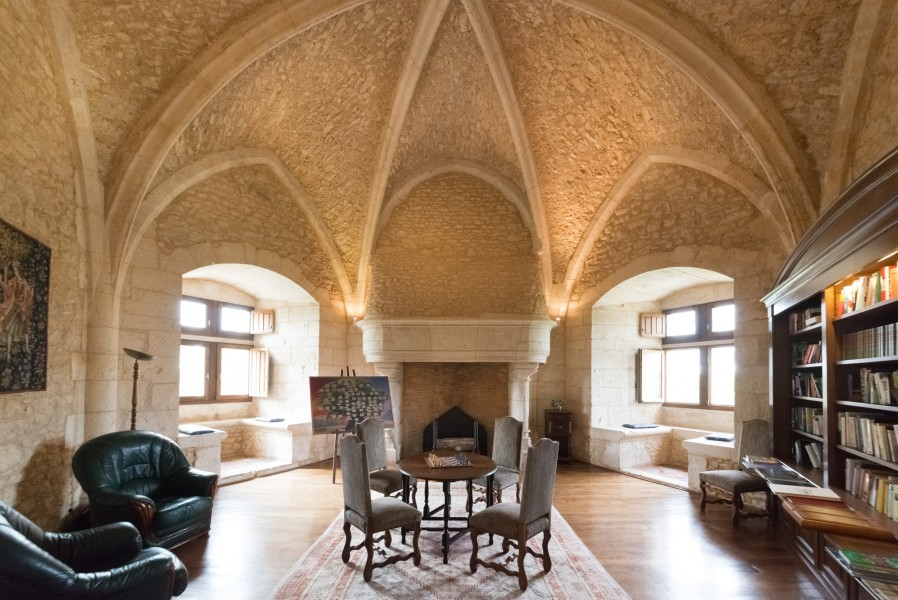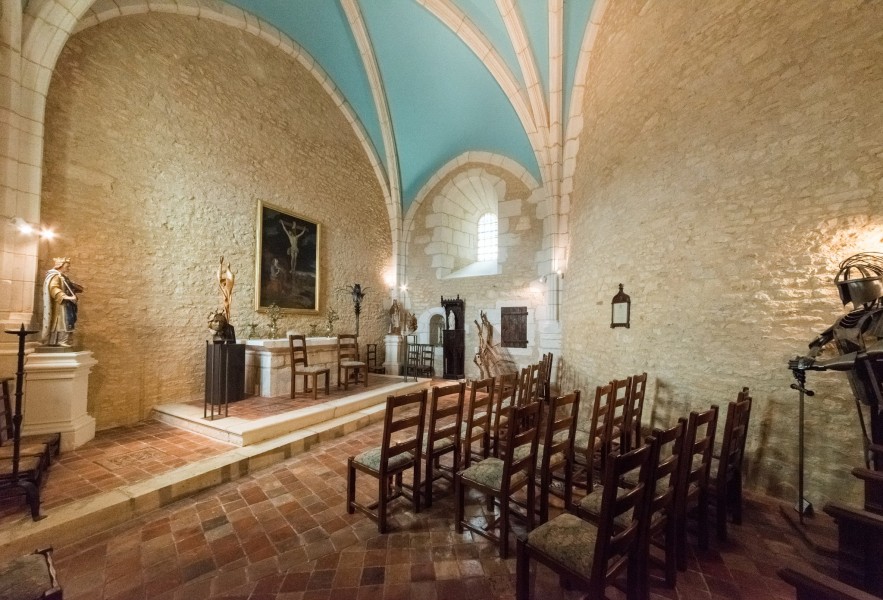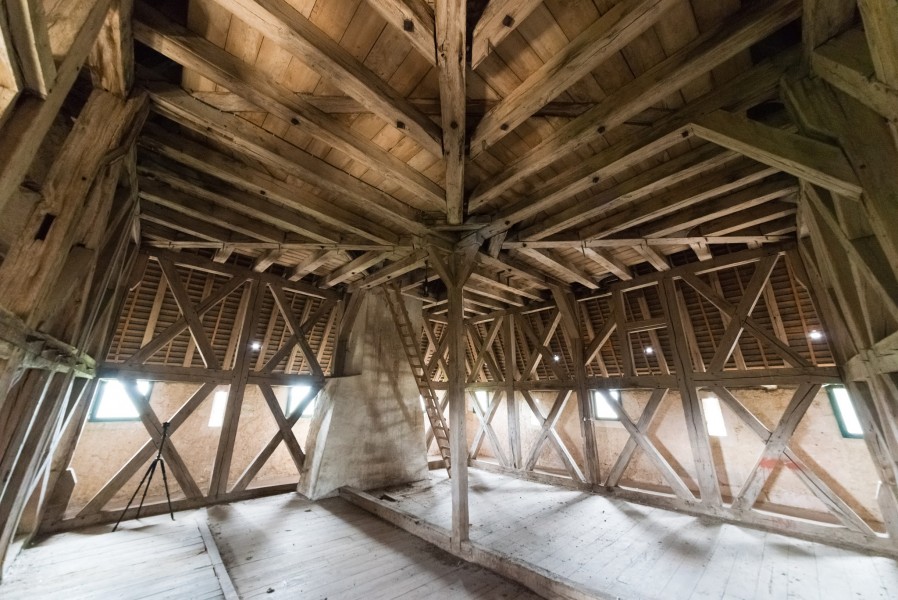 The 23 bedroom hotel is for sale at €7 million. There's a similarly huge castle hotel for half the price here. 
4. The Fixer-Upper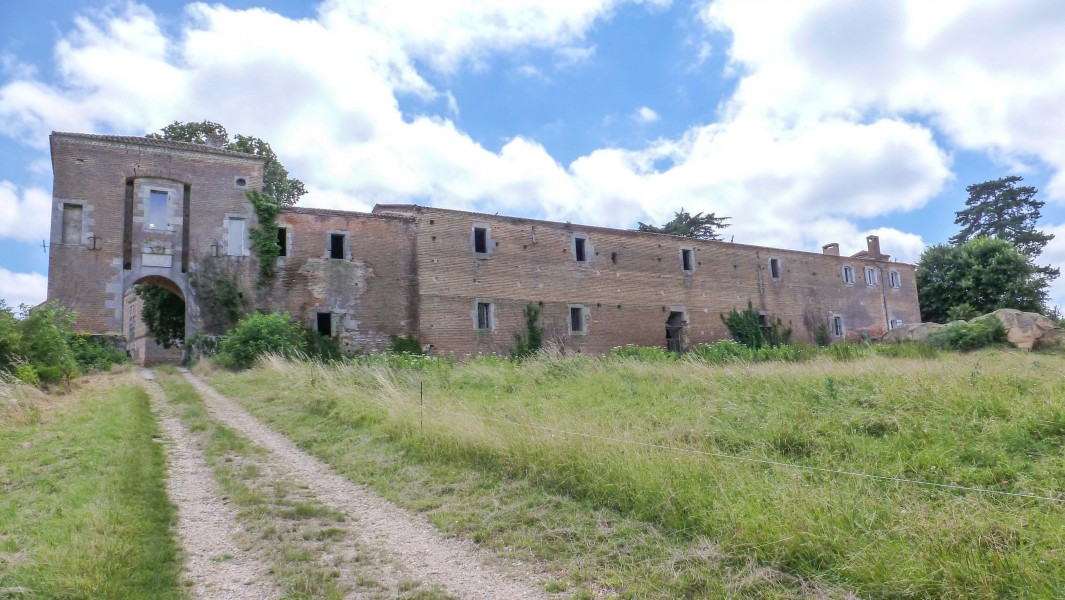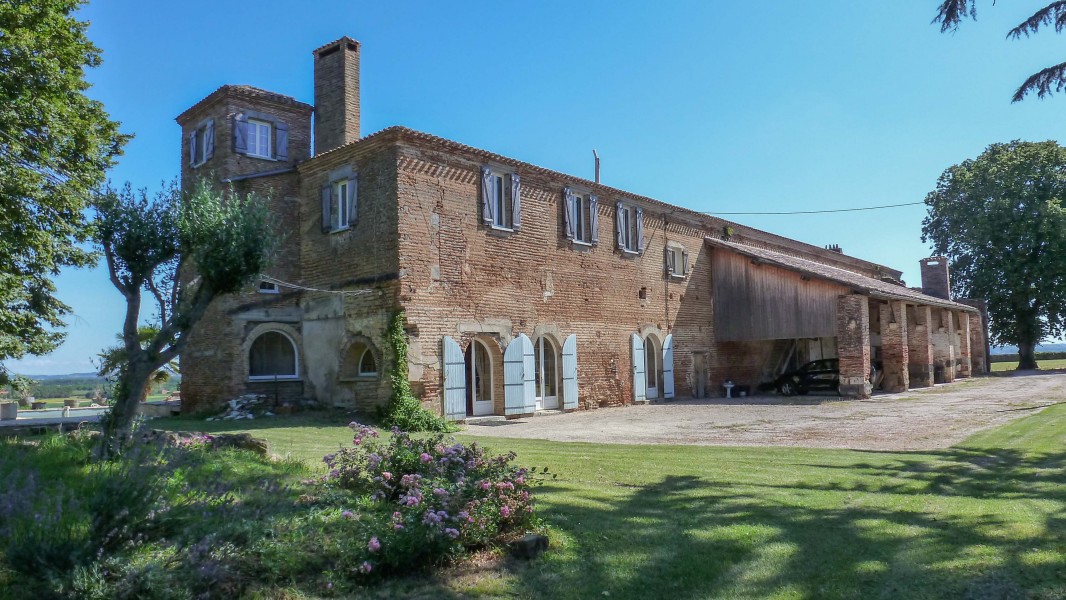 Dating back to the 17th century, and built on the grounds of a roman settlement, you can just feel the history of the place when you walk around. This chateau is one of France's listed historical monuments.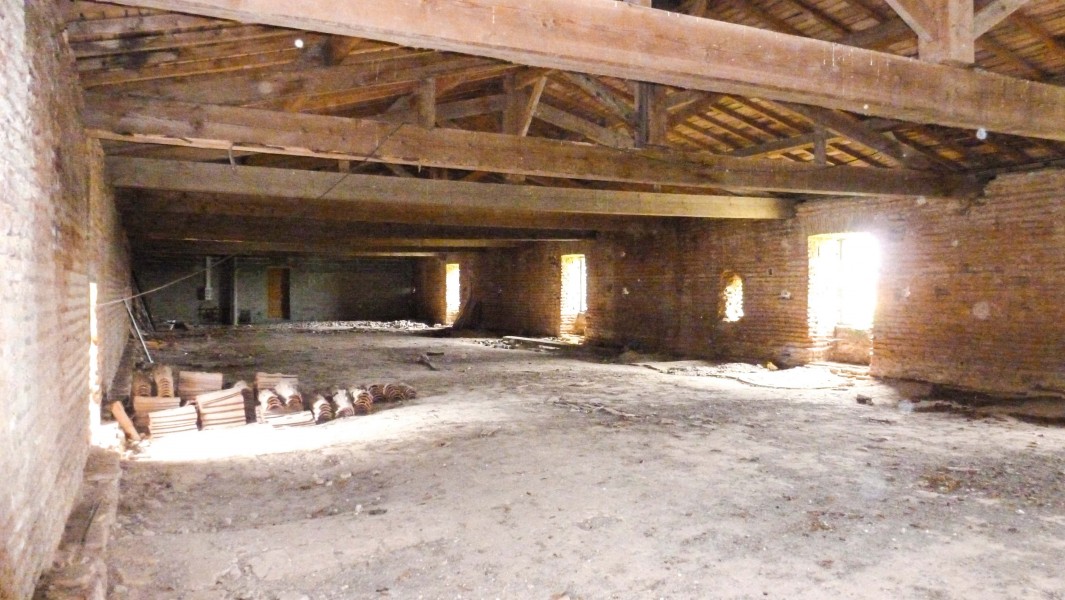 The ground floor living quarters of the chateau have been part renovated, the first floor has three very spacious en-suite bedrooms with work to be finished (all the major work has been done). Numerous grand dependences to be restored.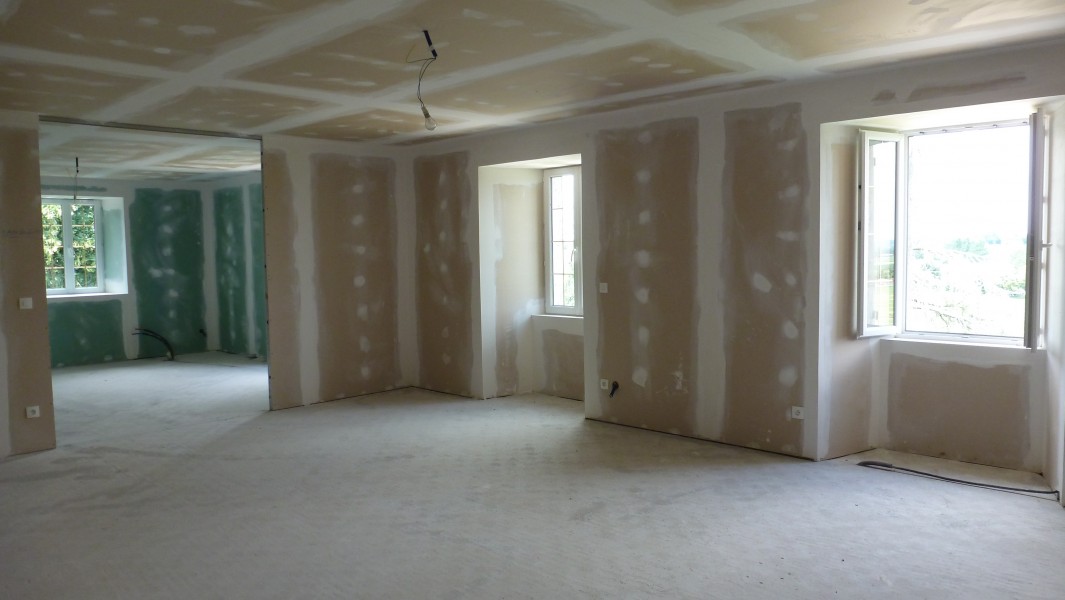 Perched on a hill overlooking all the countryside and within walking distance to a small village with a school, a bar and a bakers.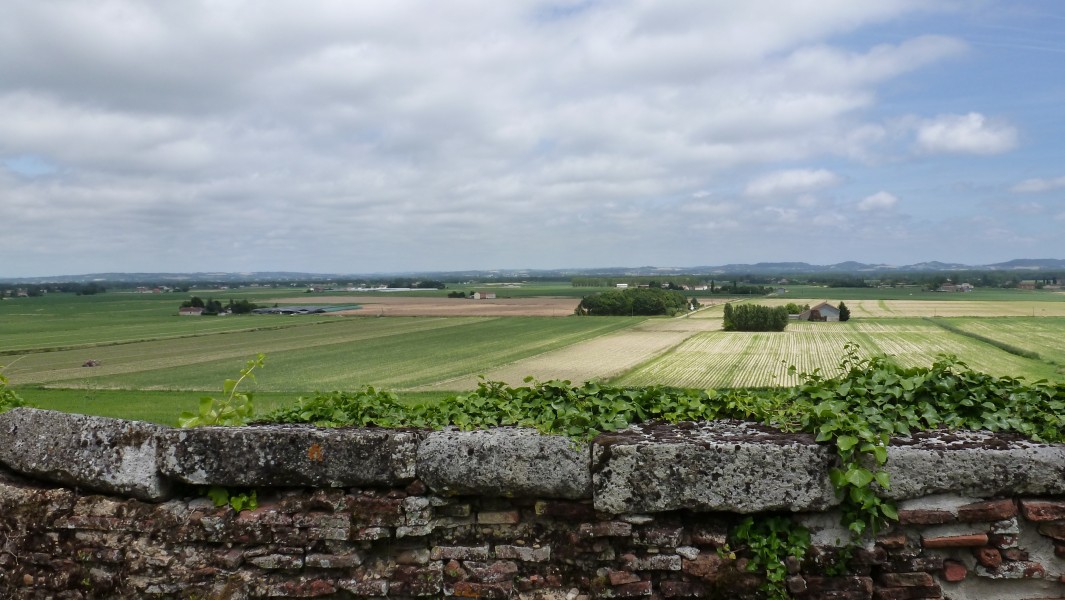 Located in Marmande, Lot et Garonne, Aquitaine, for sale at €477,000.
5. An Artist's Retreat in the Alps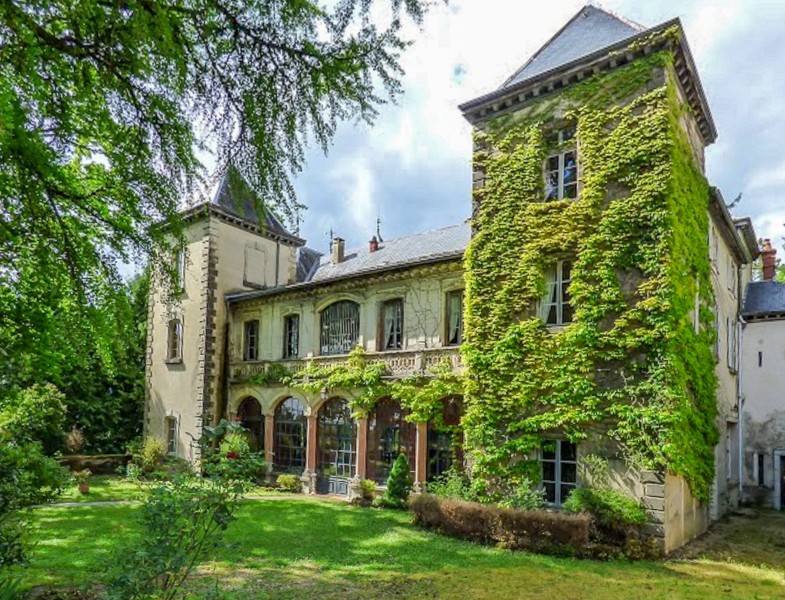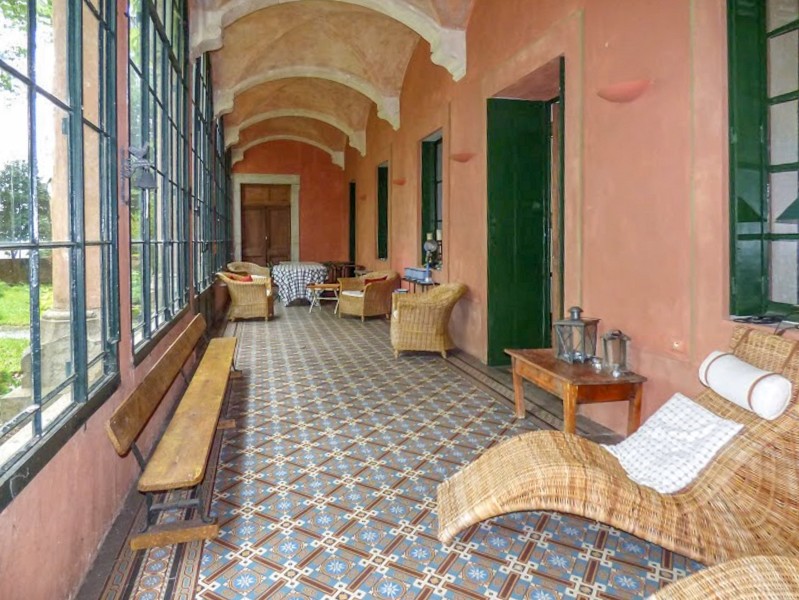 Chateau in Aix Les Bains, Savoie, French Alps, has fantastic development potential despite needing all new modern sanitation, heating and roofing work to be completed… sits in it's own park of 2.7 hectares and is enclosed by the original stone wall and wrought iron gates. There is a separate paddock for horses plus stable measuring 60 M².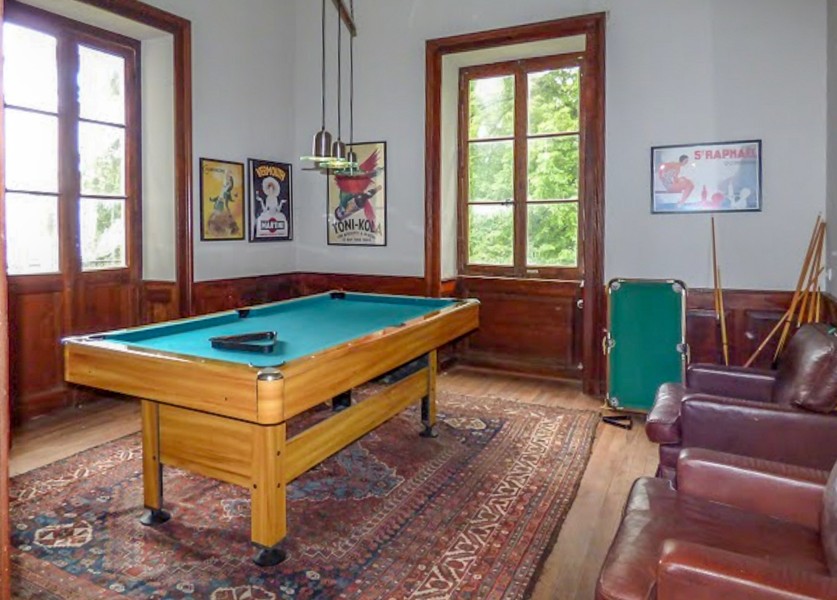 For sale at €1,040,000
6. A 1960s Townhouse Hotel with Potential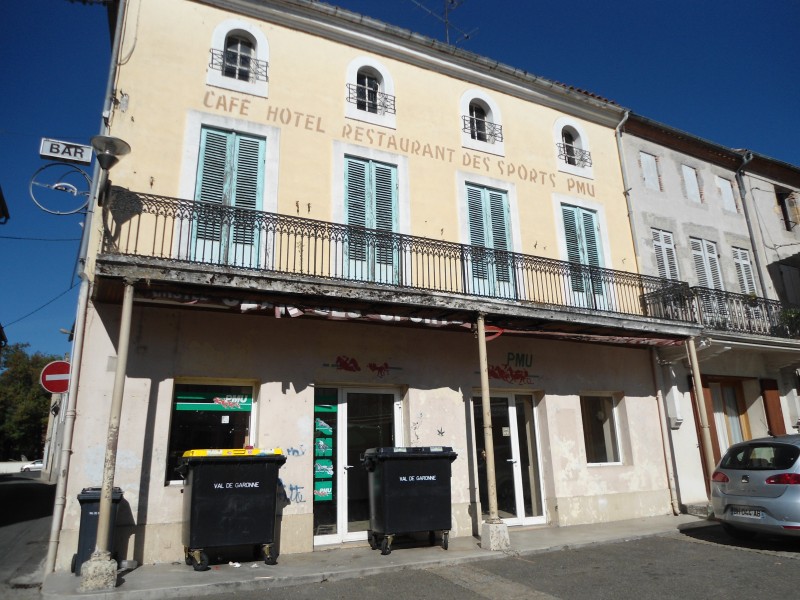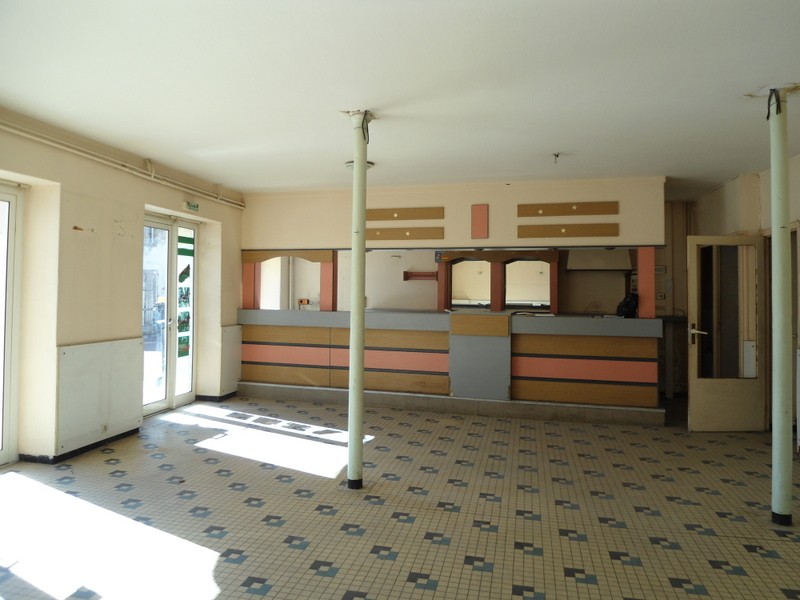 Love that kitschy sixties bar!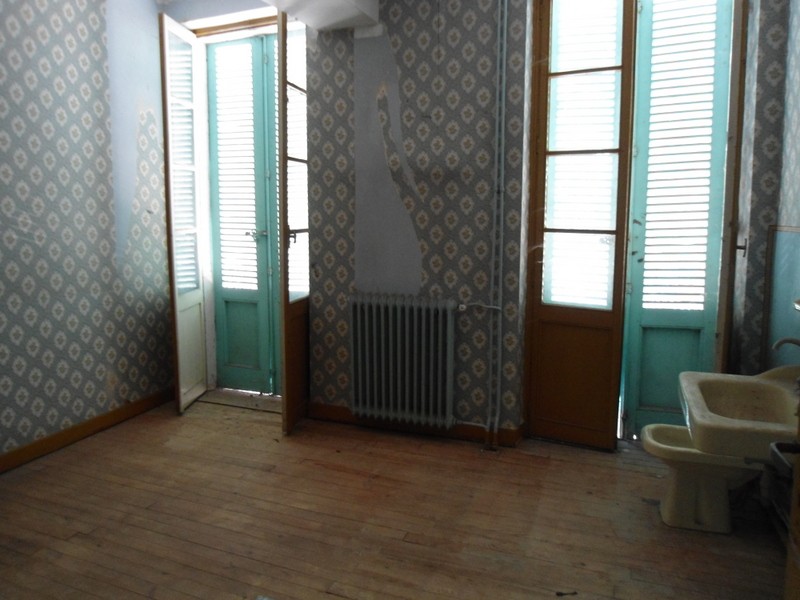 The building used to be a popular bar/restaurant but is now empty. On the ground floor there is a large very light and airy open room looking onto the square with fountain.
Because of its position central in the town, it could be a lovely BB or boutique hotel. Even a restaurant.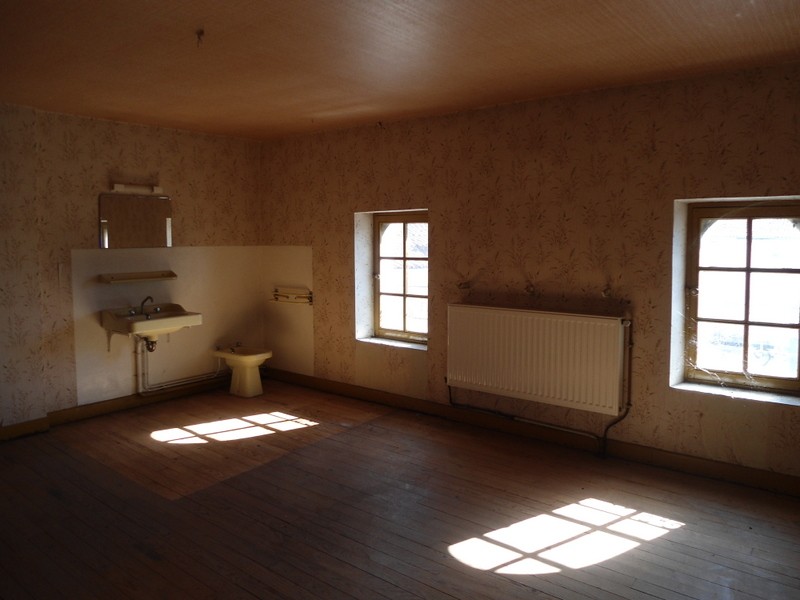 Located in Clairac, Lot et Garonne, Aquitaine, for sale at €98,000
7. An Abandoned Ski Resort Chalet in need of some TLC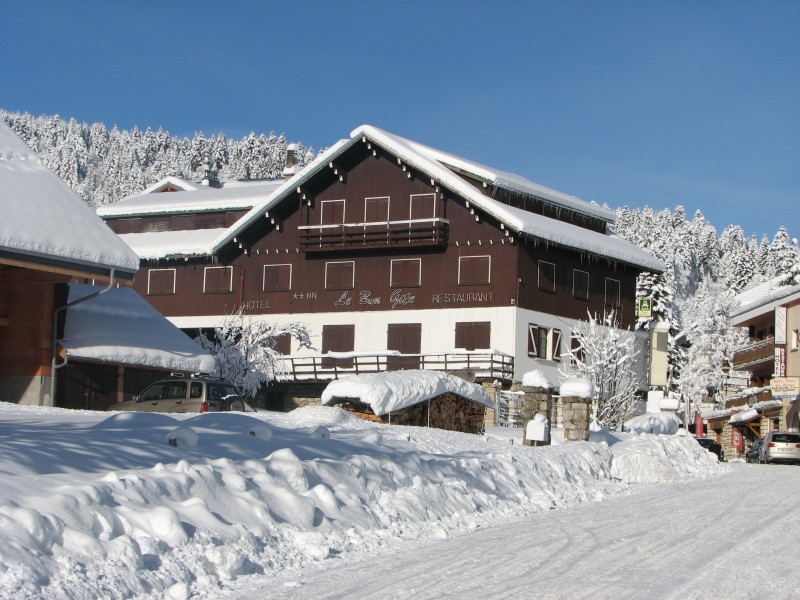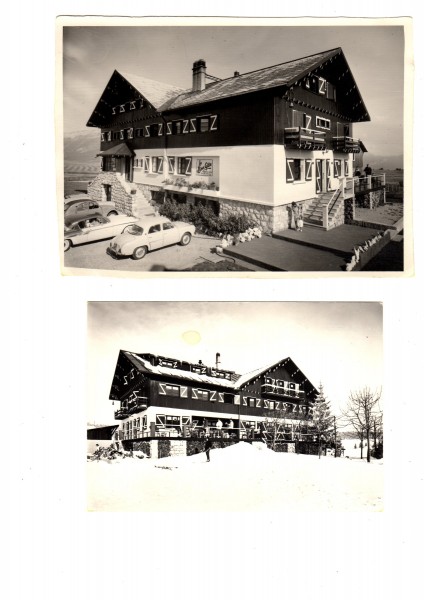 A once beautiful 18 bedroom hotel is in need of TLC Located in thes ski resort La Feclaz. All offers considered
This once very grand hotel business has sadly been closed for several years due to family bereavements
• The Bon Gite Hotel is in need of a new sympathetic owner who will spend time and money to restore it.
• The work necessary is extensive but the rewards that will follow can only add up to make this a good investment for many years to come.
This hotel has been left un attended for several years and will need damaged areas fixed immediately
There is a small formal dining area with fire place, a larger walk in restaurant or coffee shop and a souvenir area leading off the main road offering an additional income opportunity to either rent out or integrate into the main hotel business.
18 Rooms. 
Located in the ski resort La Feclaz, in the French Alps, for sale at €178,000
8. A Louis XI hunting lodge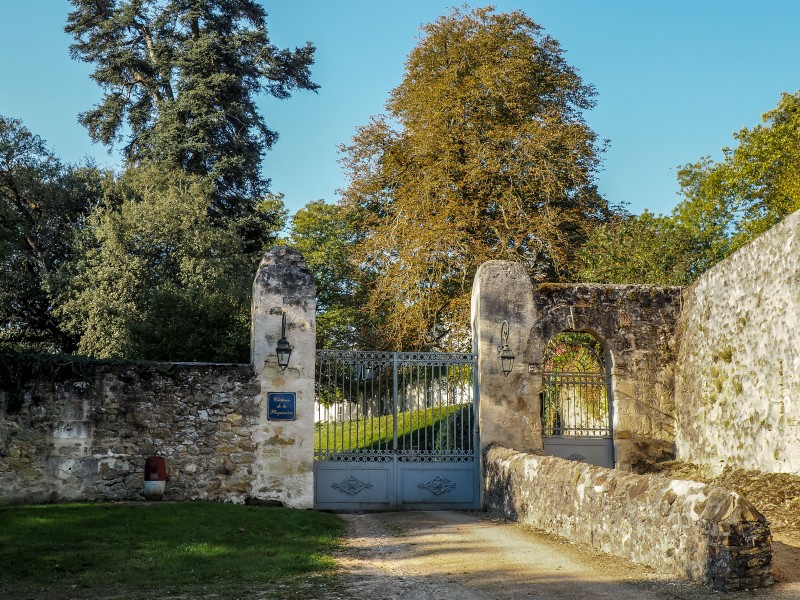 Private gates secluded form the main road mean the château is not visible from the exterior. Gate lodge residence comprises living space, 2 sleeping areas, bathroom, kitchen. Up the sweeping drive to the main house with a breathtaking view of the Forest surrounding it. Beautiful Fuye (dovecot) from the 16th Century accessible and suitable for renovation.
11 en-suite bedrooms and one 2-bedroom apartment with bathroom, all decorated to a very workable standard. The chateau is currently used as a wedding venue which works very well in high season.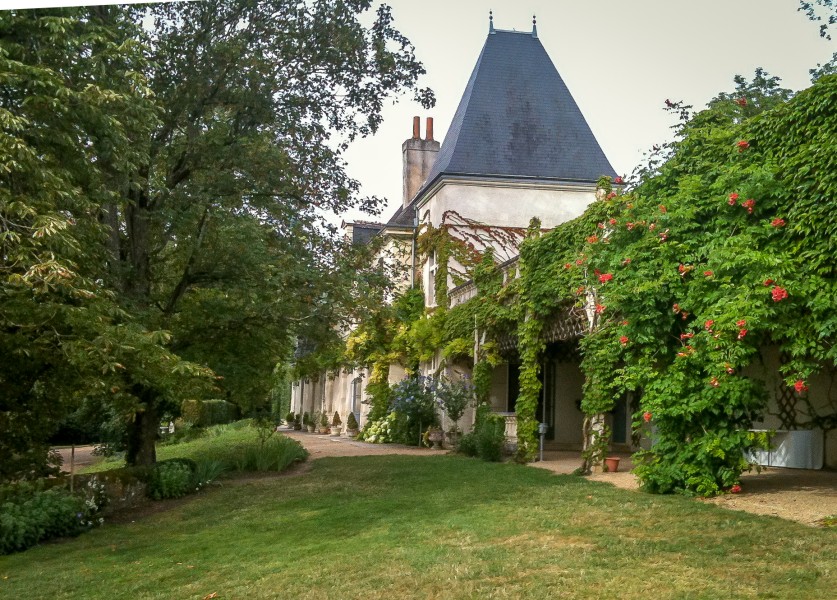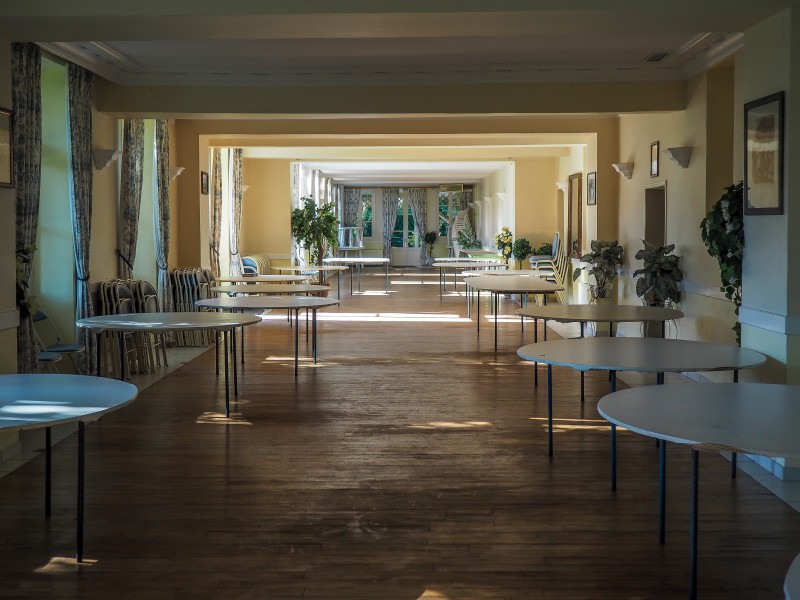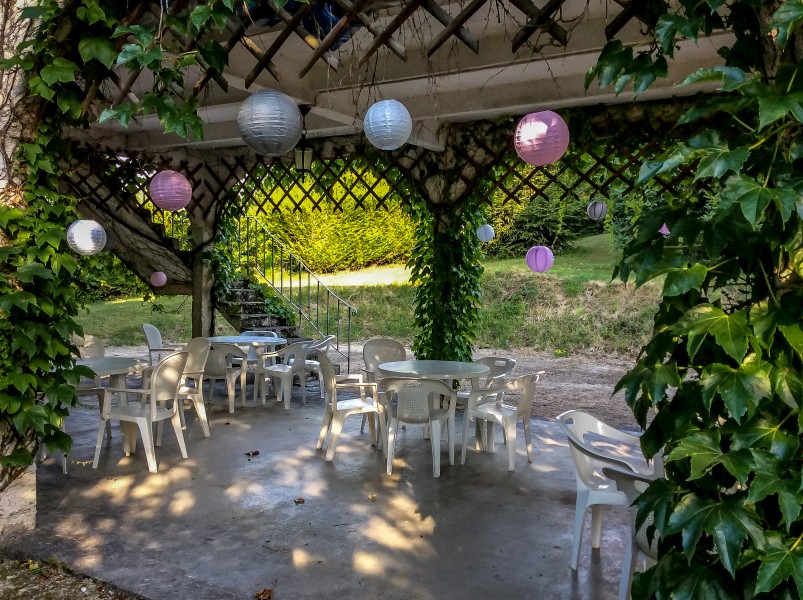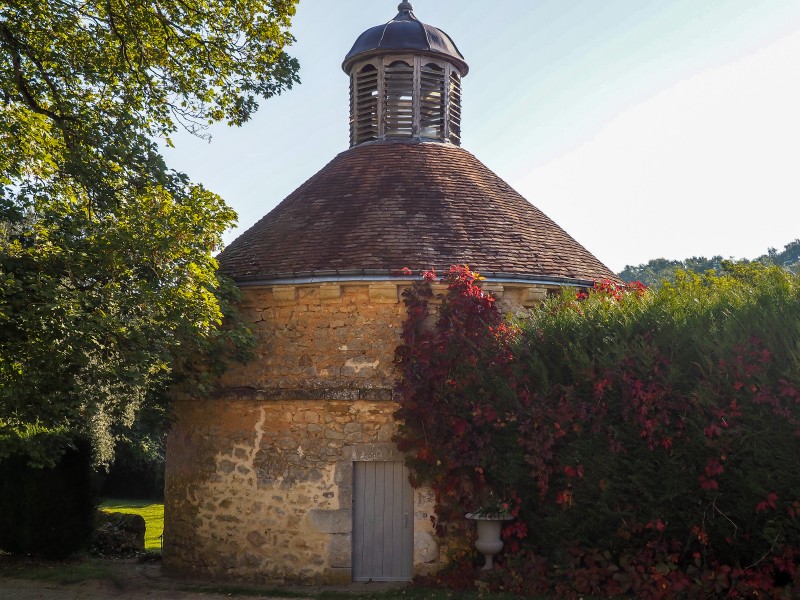 13 bedrooms, 20 hectares forest, plenty of potential, for sale at €1,727,250 
9. French Fawlty Towers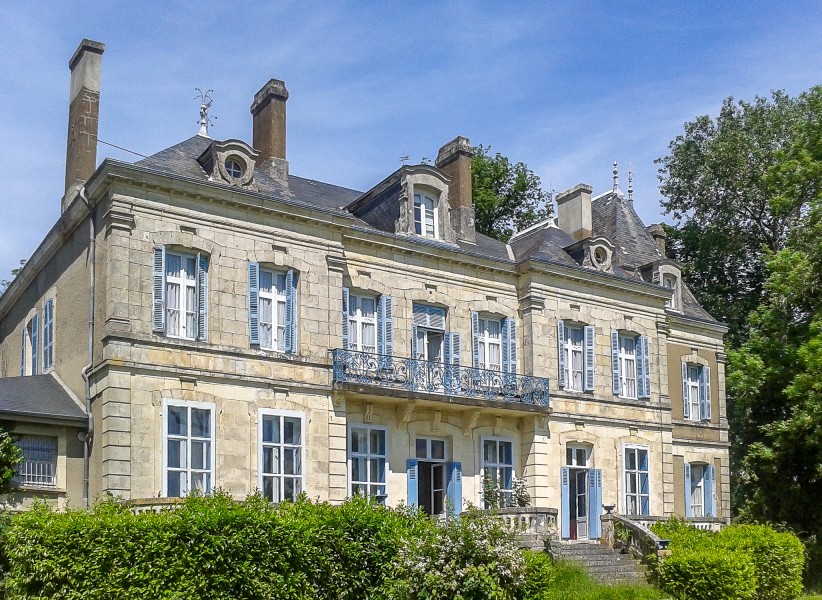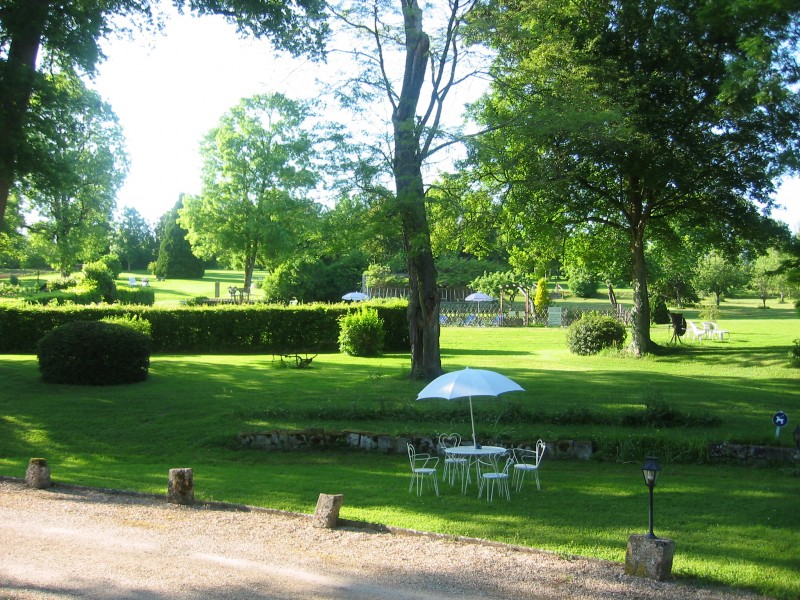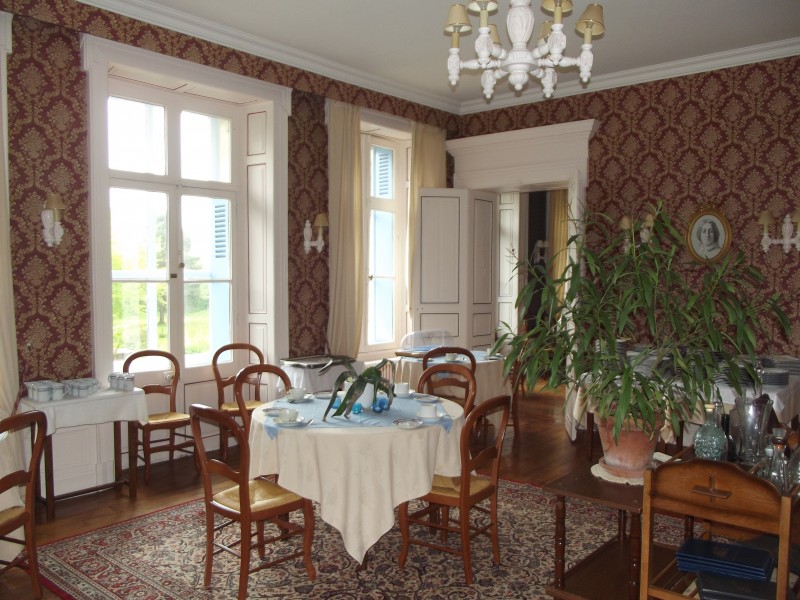 A magnificent 19th Century Chateau with 10 ensuite bedrooms, gite and 2 pools. It has been run as an hotel and restaurant for the last 28 years by the current owner who has now retired leaving an incredible opportunity for someone to acquire this fully functioning business (since 1962) though the business would need to be negotiated separately. Constructed in 1870 it was the home of one of George Sand's doctors but now finds itself as a perfect weekend getaway for wealthy Parisians or a stopover for travellers heading further south and wanting to break up the long drive.
Each bedroom has been decorated to give its own unique feel and to a very high standard just like the rest of the chateau.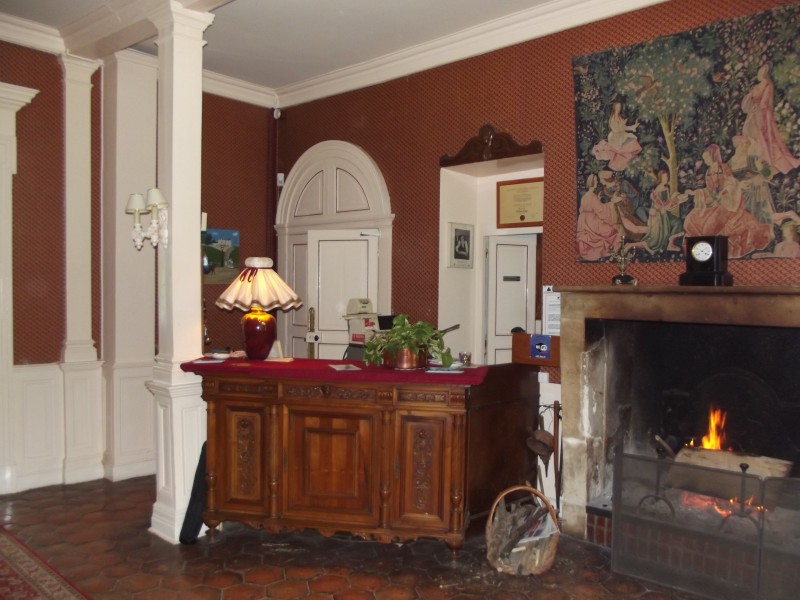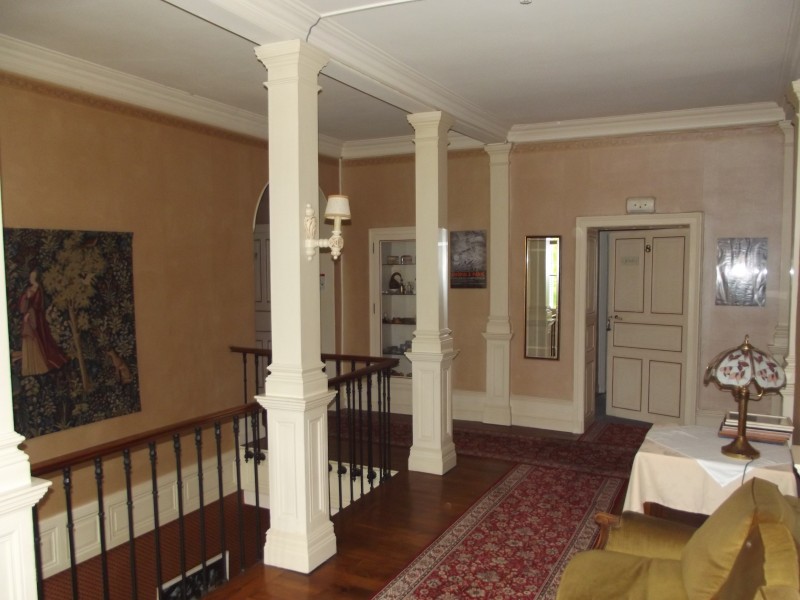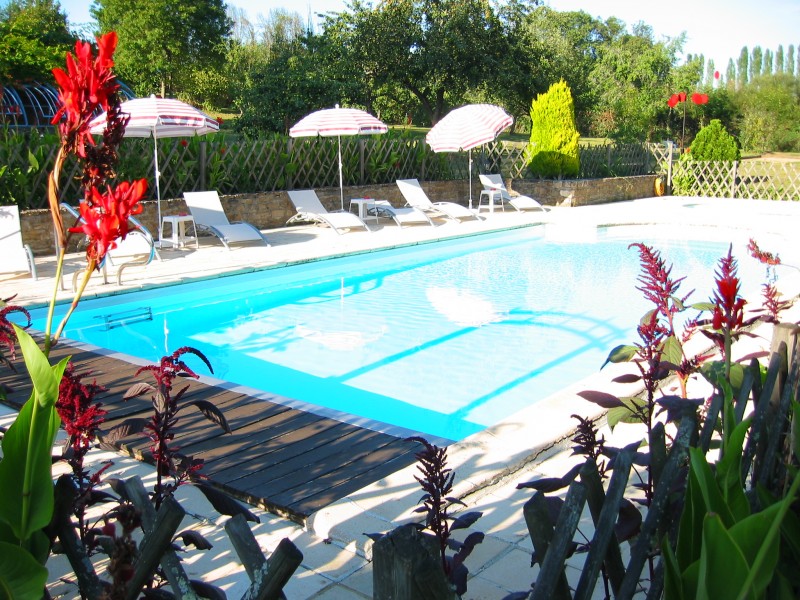 Located La Chatre, Indre, Centreor sale at €890,400
10. Antique Hunter's Weekend Bed & Breakfast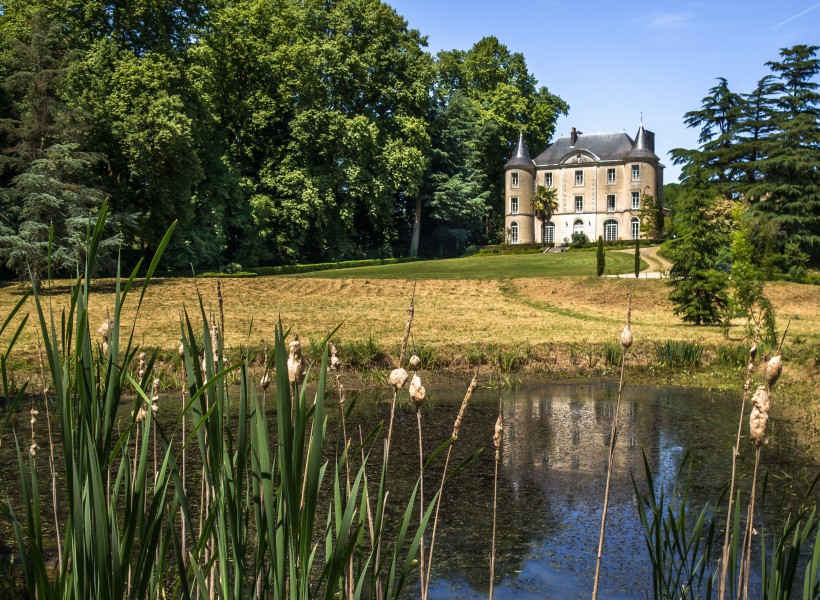 Within easy distance of the pretty market town of Montbron and surrounded by soft rolling hills, for which the Charente region is known, this would make an ideal getaway from antique hunters and charming village seekers.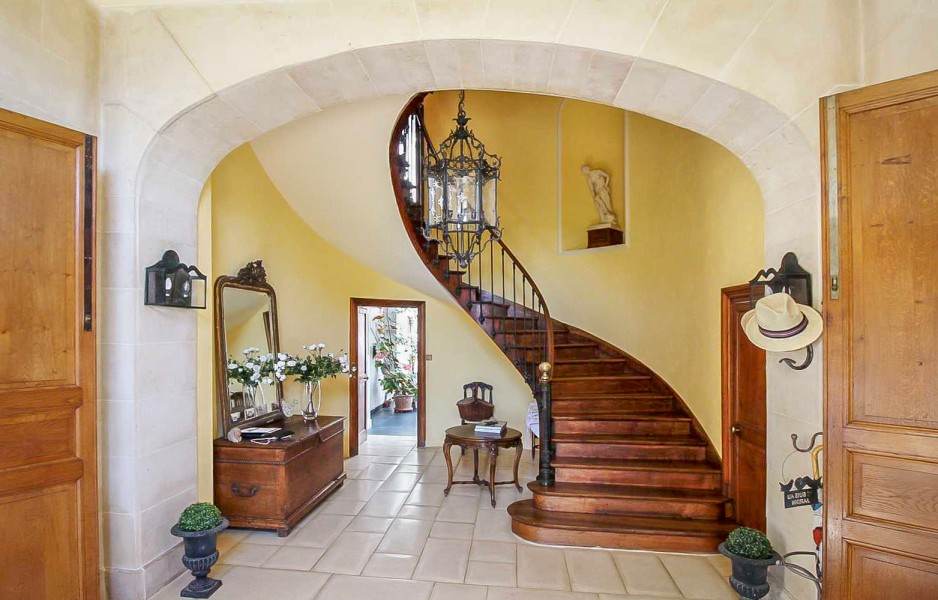 This 19th century Château retains all the elegant architectural features one would hope for, combined with a warm country feel. Set in a generous, but very manageable park of 4.3 hectares (around 10 acres), along the edge of which the pretty Tardoire River continues its path through this Charente / Périgord region.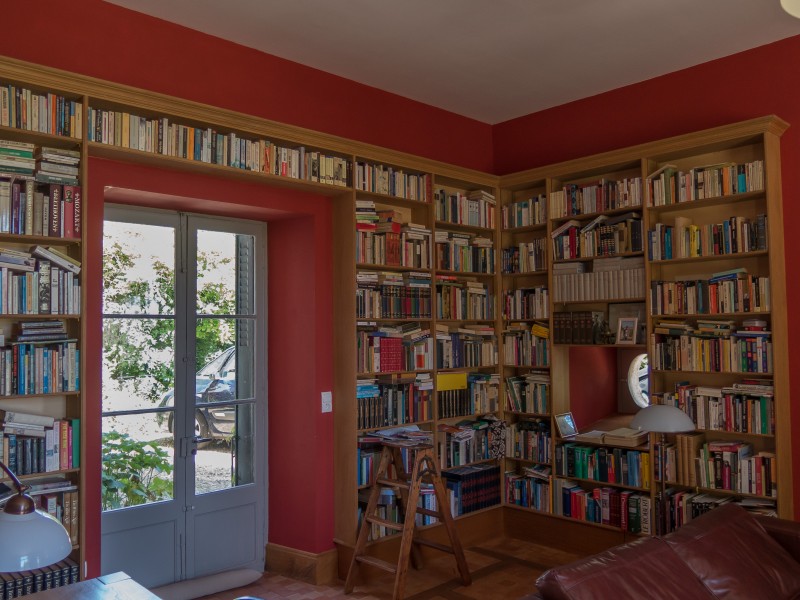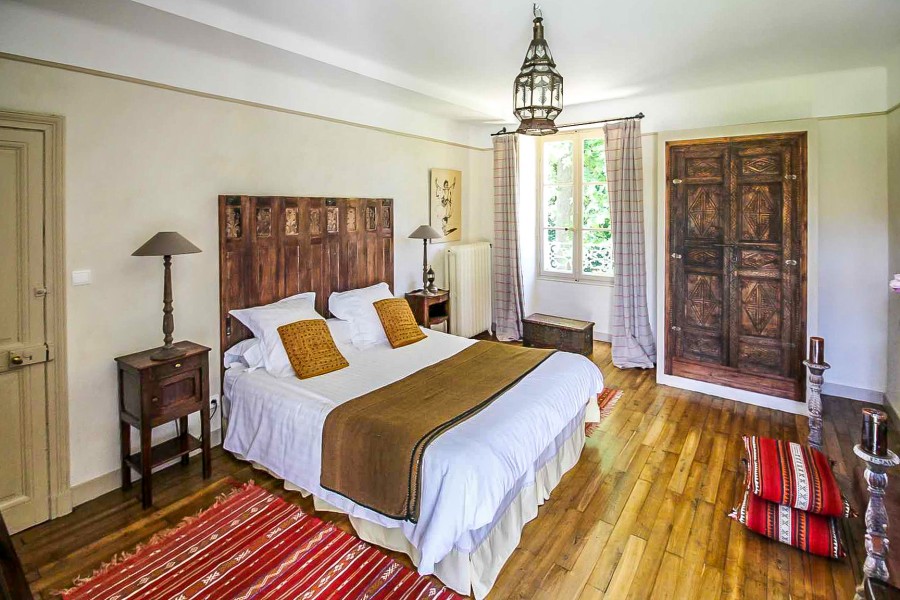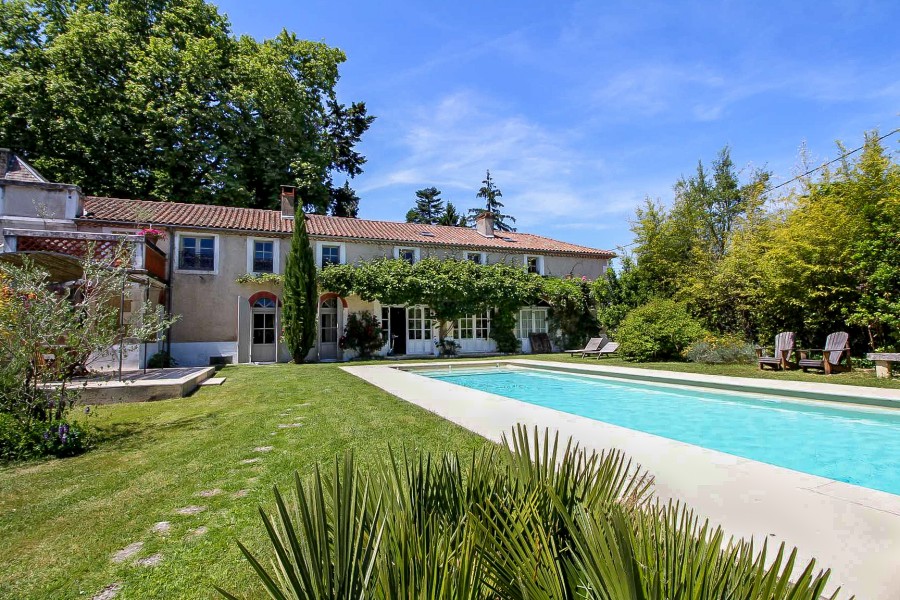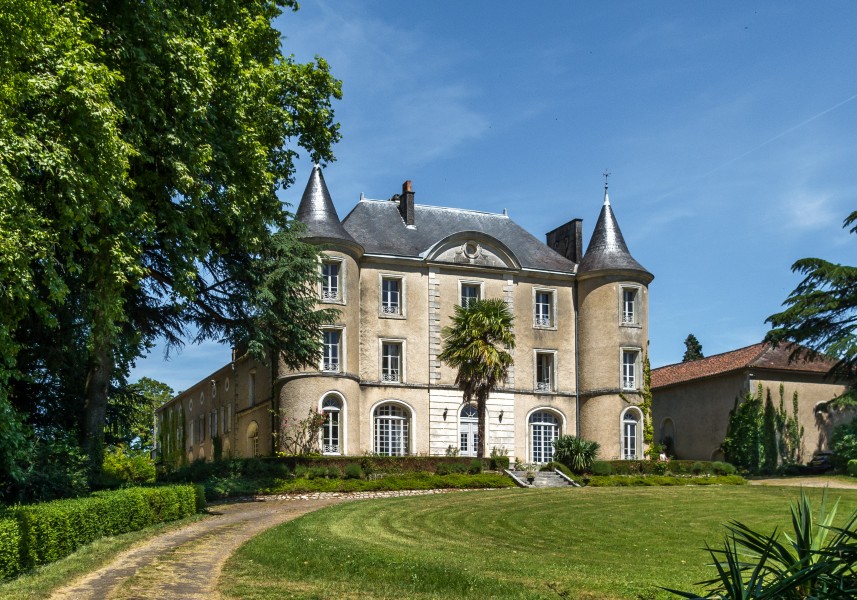 For sale at €1,459,500