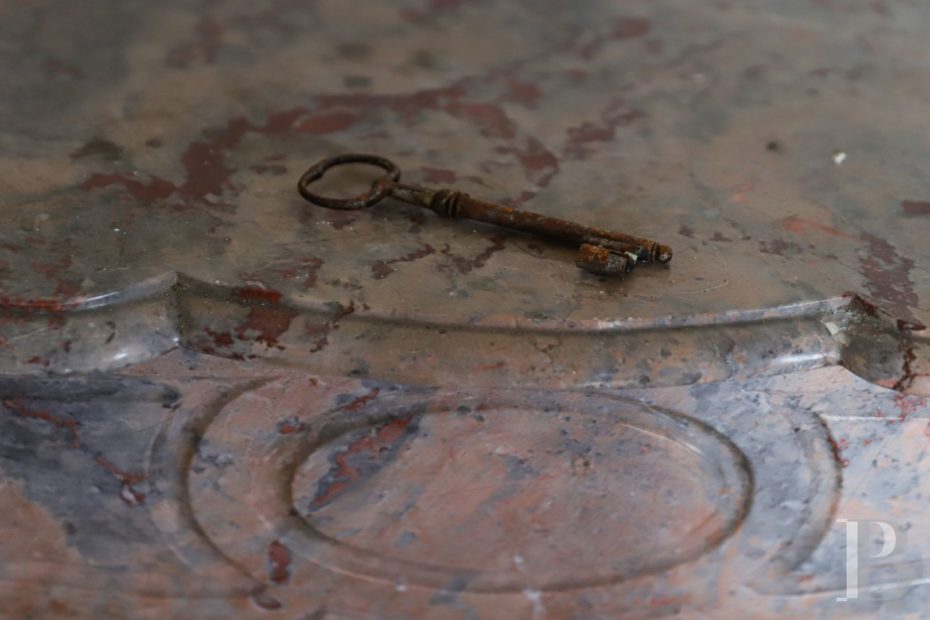 Chateaux hunting is a veritable mood right now – the idea of quitting urban life, recruiting your best friends to go all in on the adventure and living out the rest of your days fixing up your French fortress with an endless supply of wine & cheese. There is certainly no shortage of chateaux in France, and here at MessyNessyChic HQ in Paris, we like to keep an eye on what's on the market via a few of our go-to resources. So I thought I'd share the results of my latest sweep of listings for sale, a personal curation of properties for all budgets, from basement bargain castles to the dreamiest of spreads. Let's go chateaux shopping!
Big Empty Castles: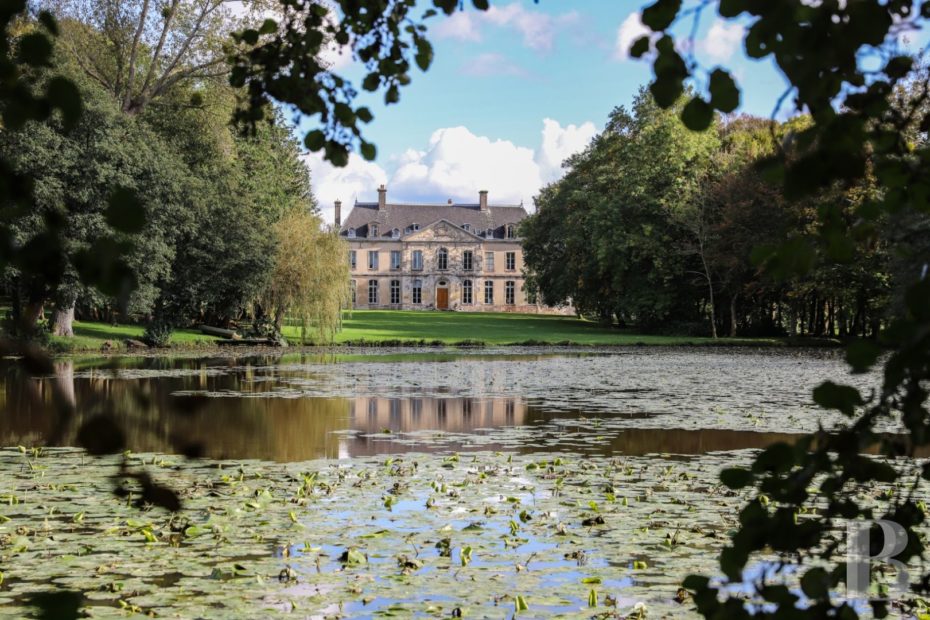 An Ancient & Storied Abbey in Normandie
Three hours from Paris, L'abbaye de Blanchelande is a historic monument founded in 1154 on almost 6000 m2 of private land. Left abandoned after the French Revolution, the estate's decay inspired many a writer.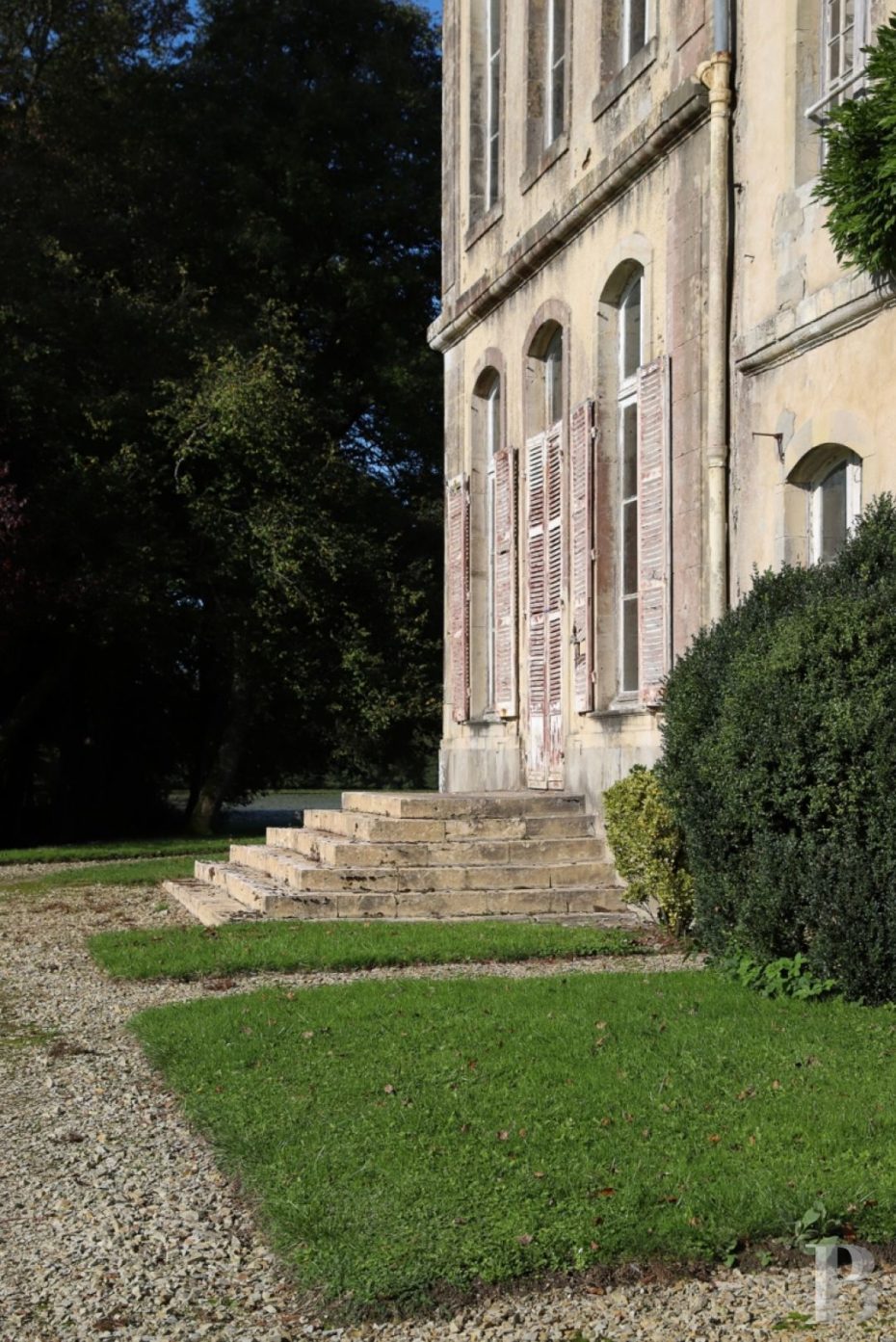 The property is made up of several buildings, the oldest from the 13th century and the most recent built in the 18th century. The house has over 20 bedrooms.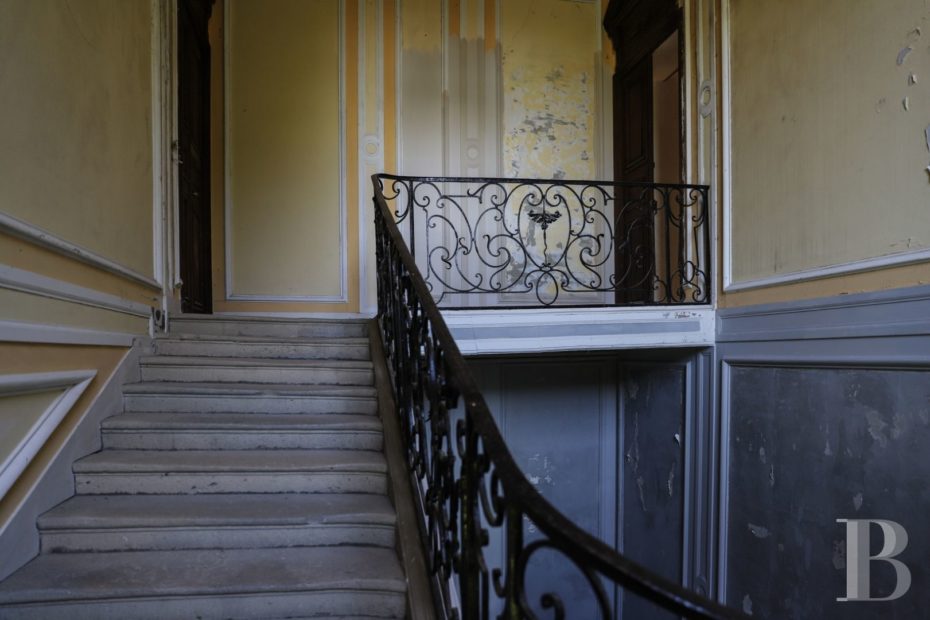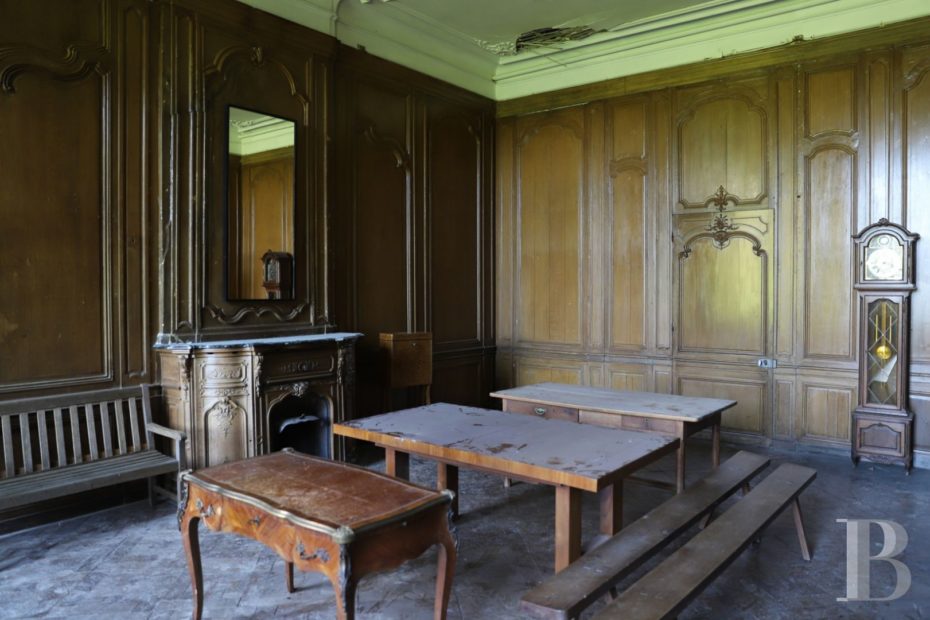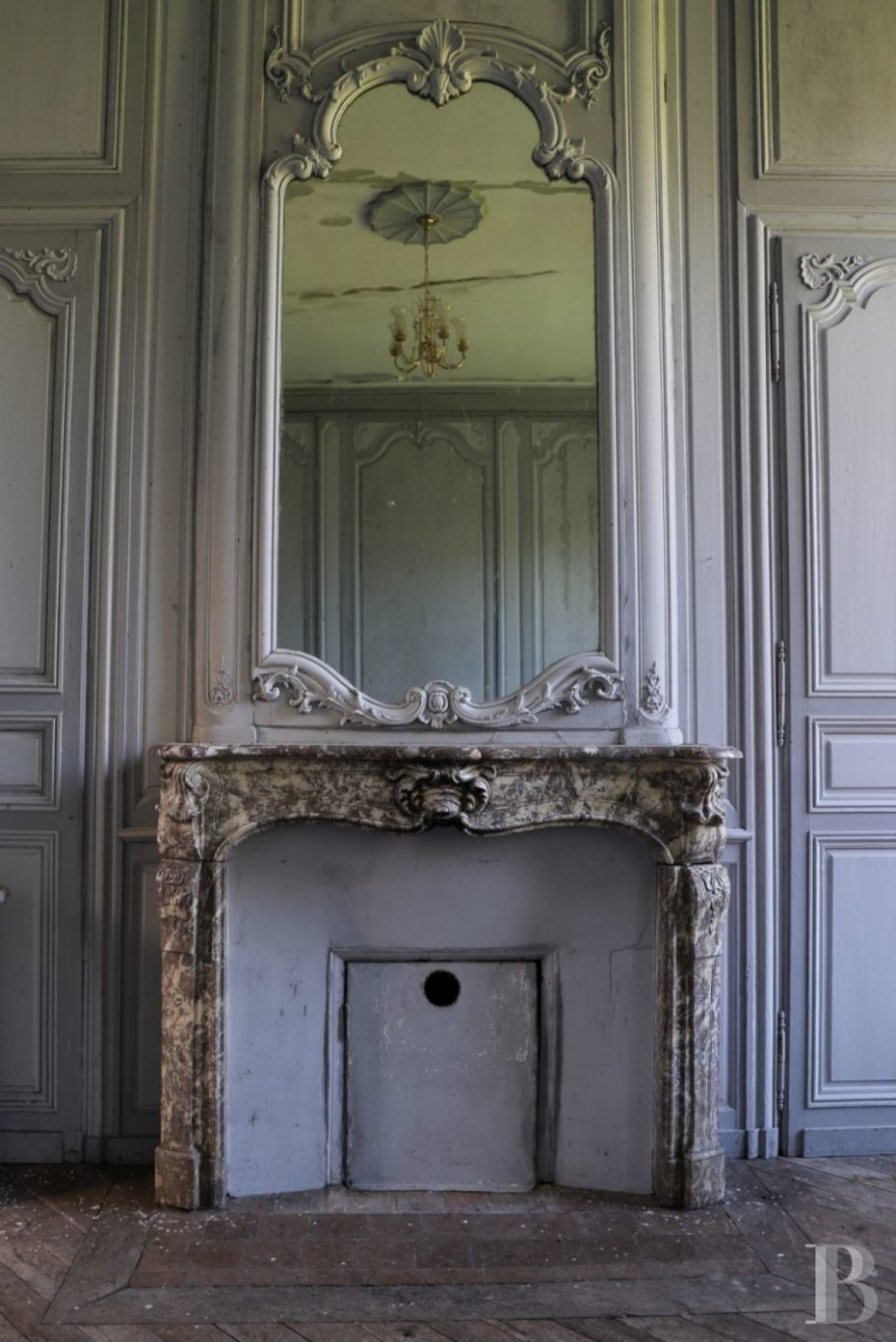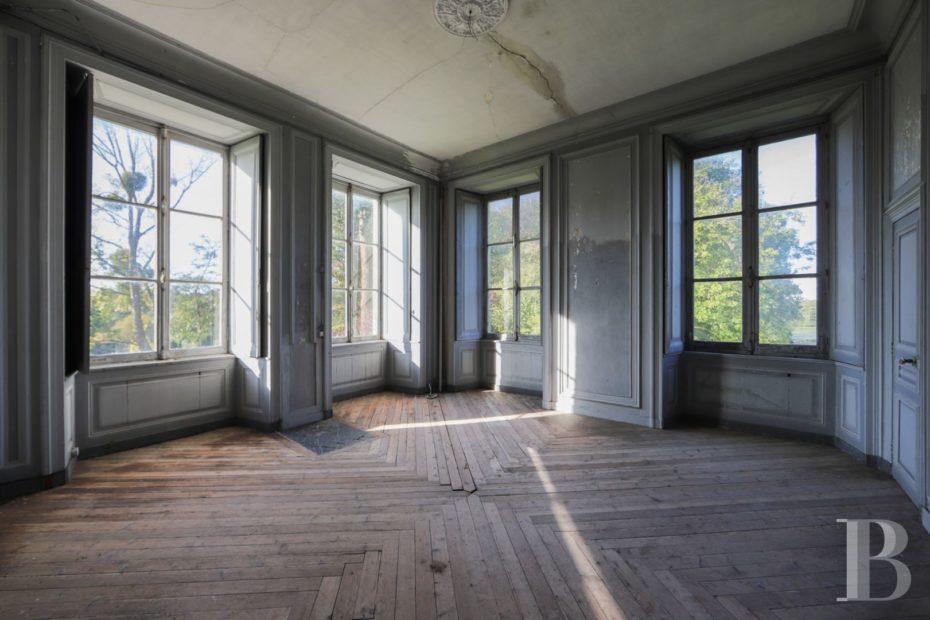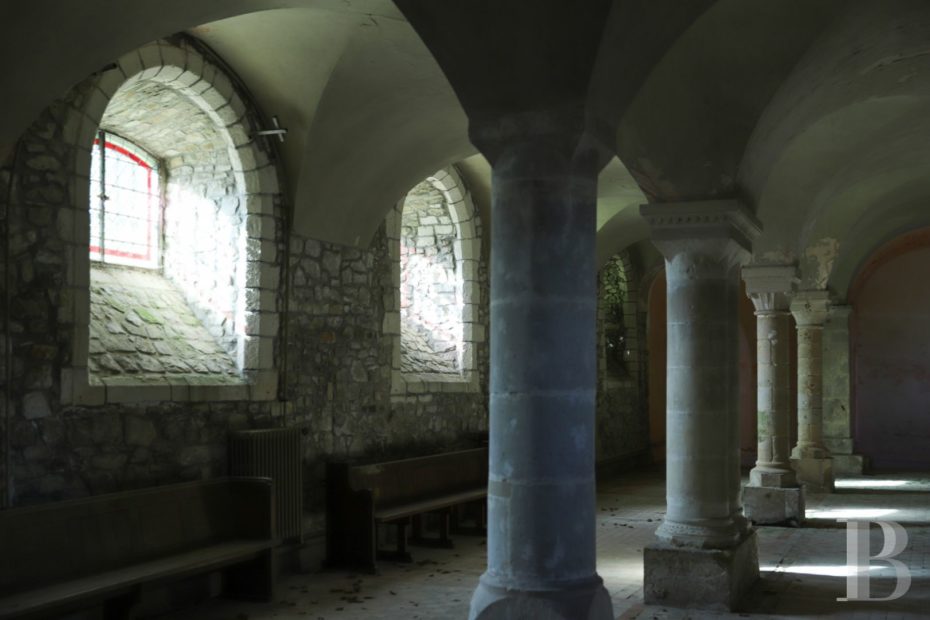 In the 1990s, a British owner set up a night club in the old chapel and in 2001, a British architect Tim Jasper bought the abbey with plans to restore it as an upscale residence for an overseas clientele. The plans fell through.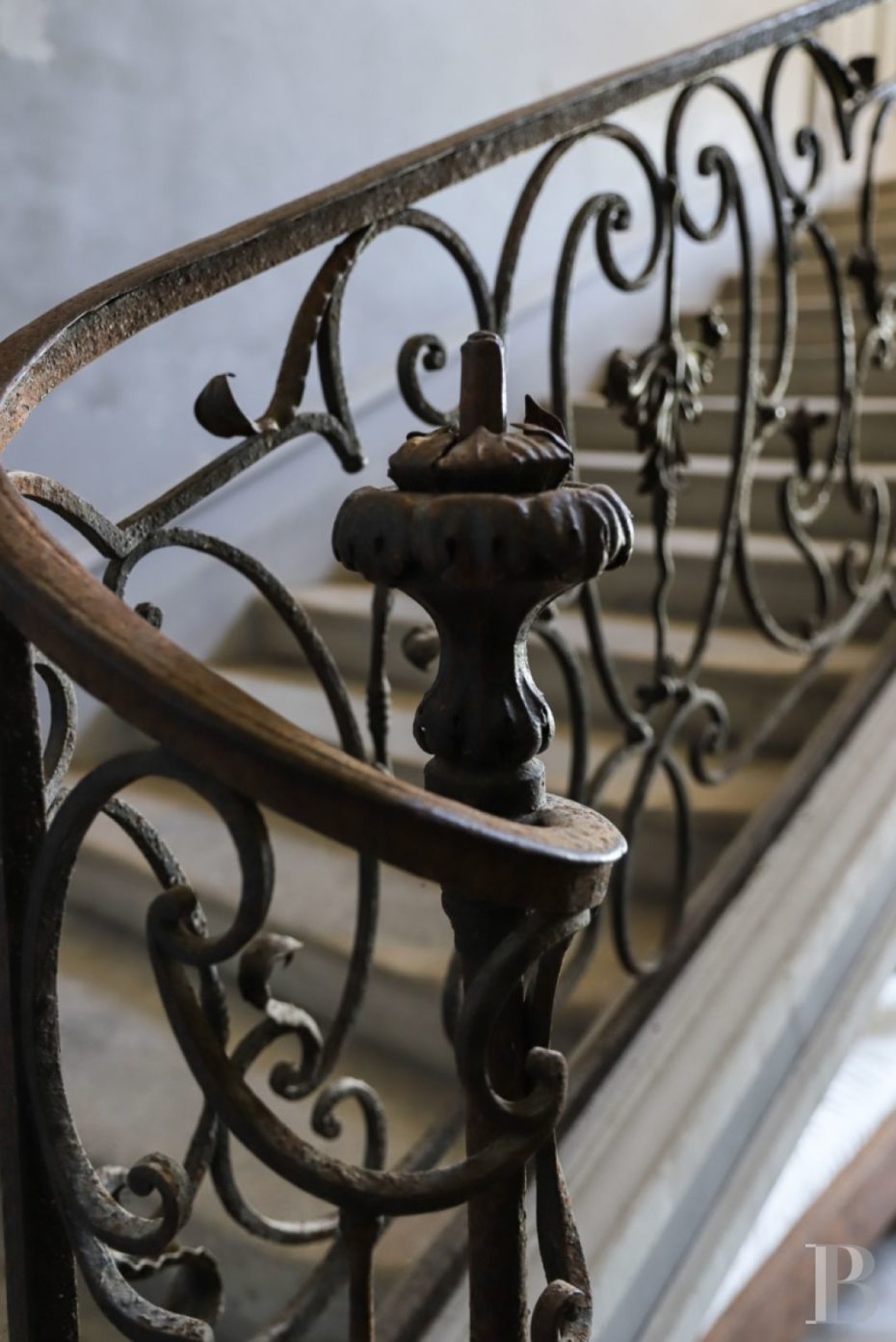 The asking price is €780 000. More photos & details.
A 19th Century Chateau in the Woods of Burgundy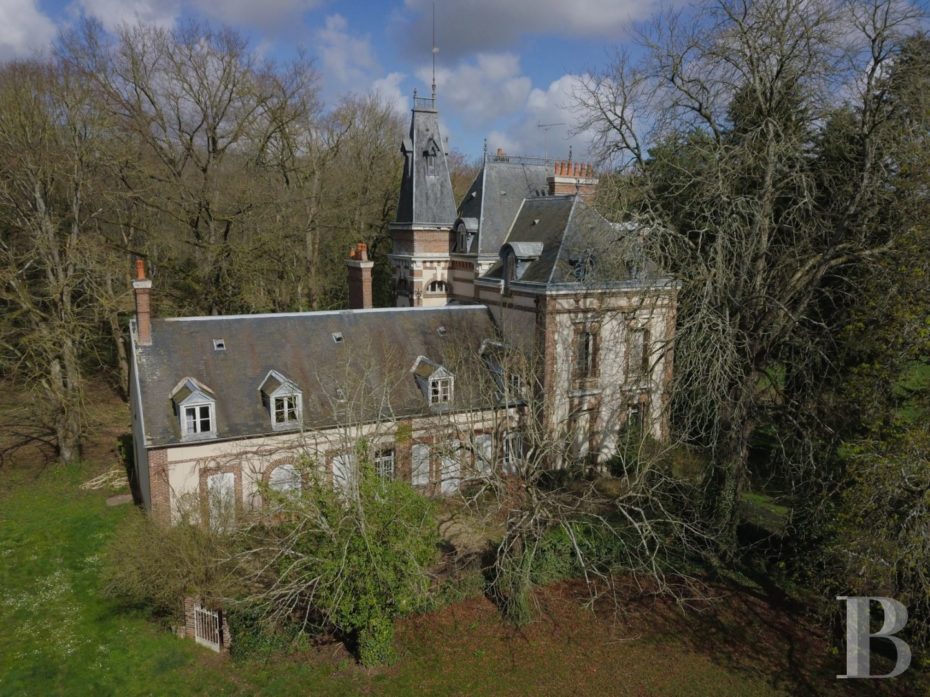 This residence was long owned by the well-known Larousse family, the famous dictionary compiler who came from Burgundy. Paris is less than 150 km away. The facade is in pristine condition, but the impressive residence will need some investment to restore the interiors to their former glory. There are several farm buildings on the property which are far older than the chateau, which sits on a plot of 15 hectares. The house has 15 bedrooms.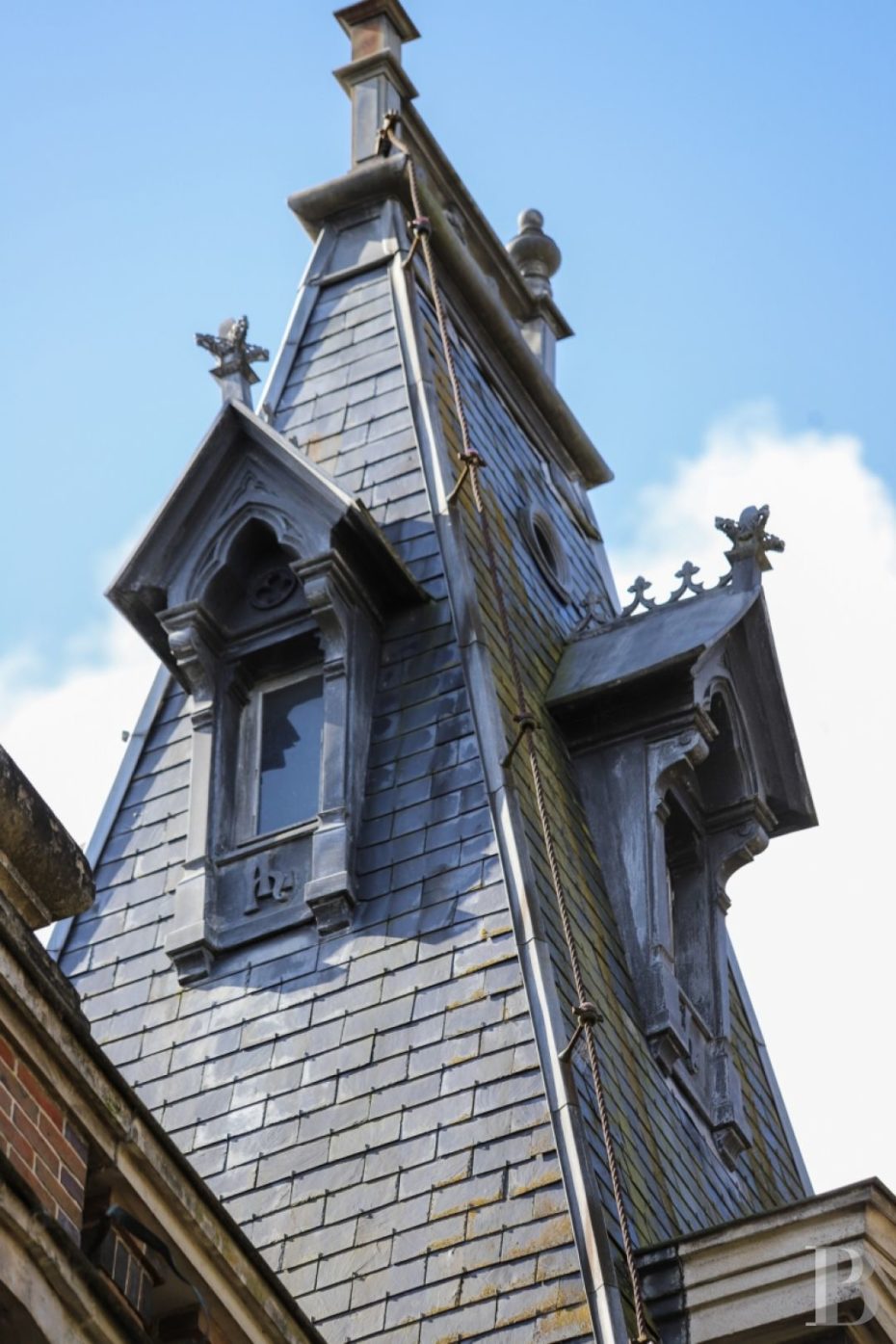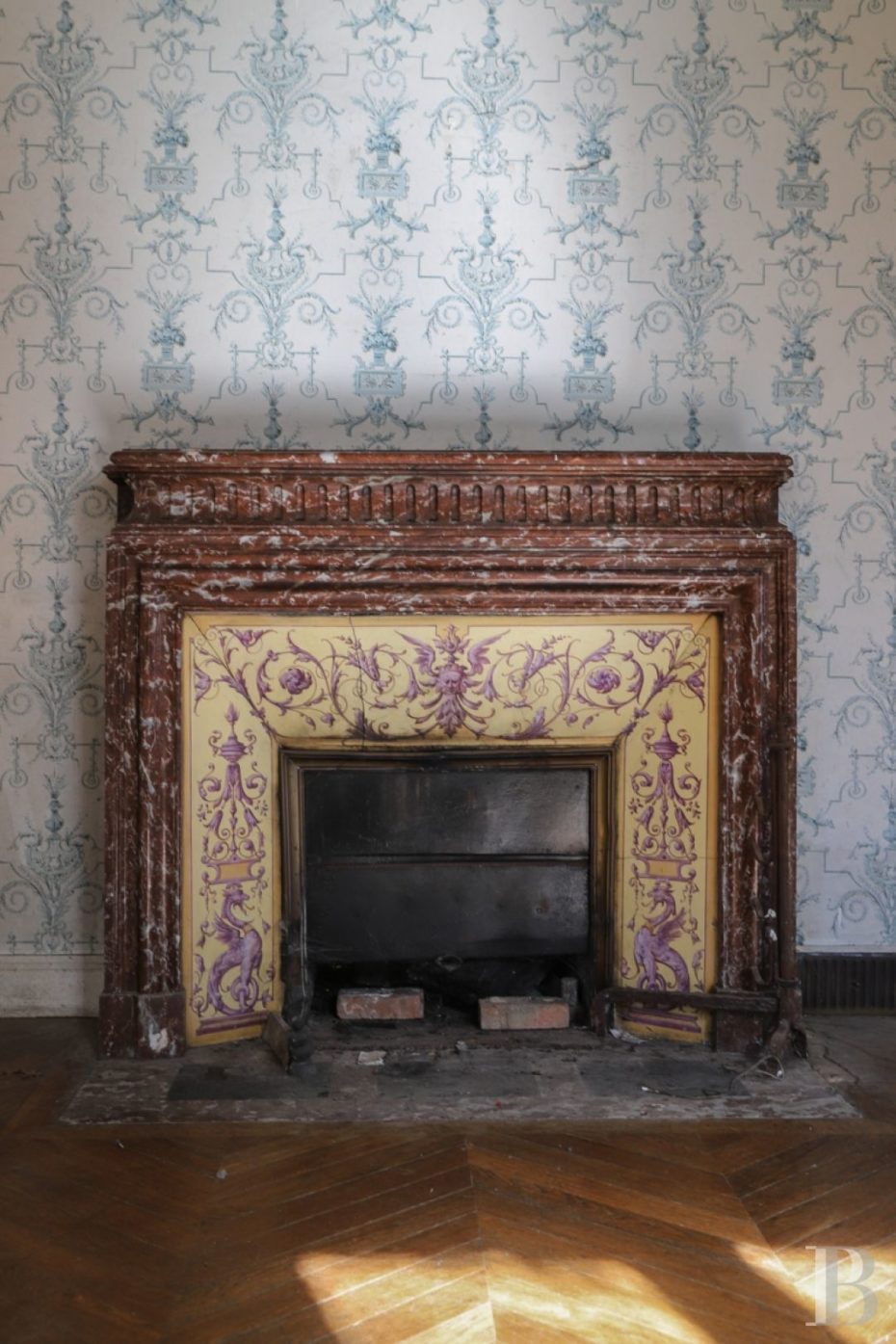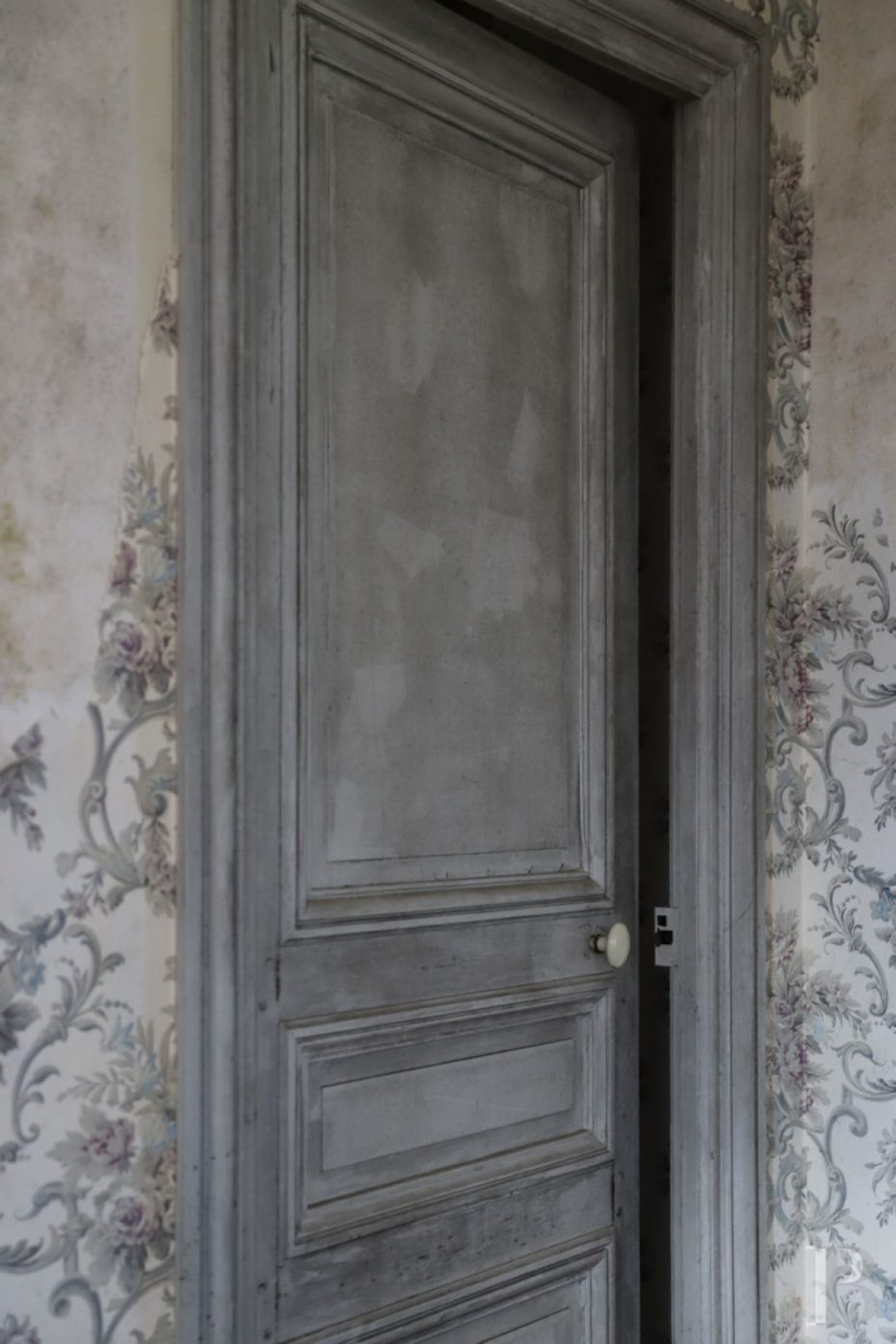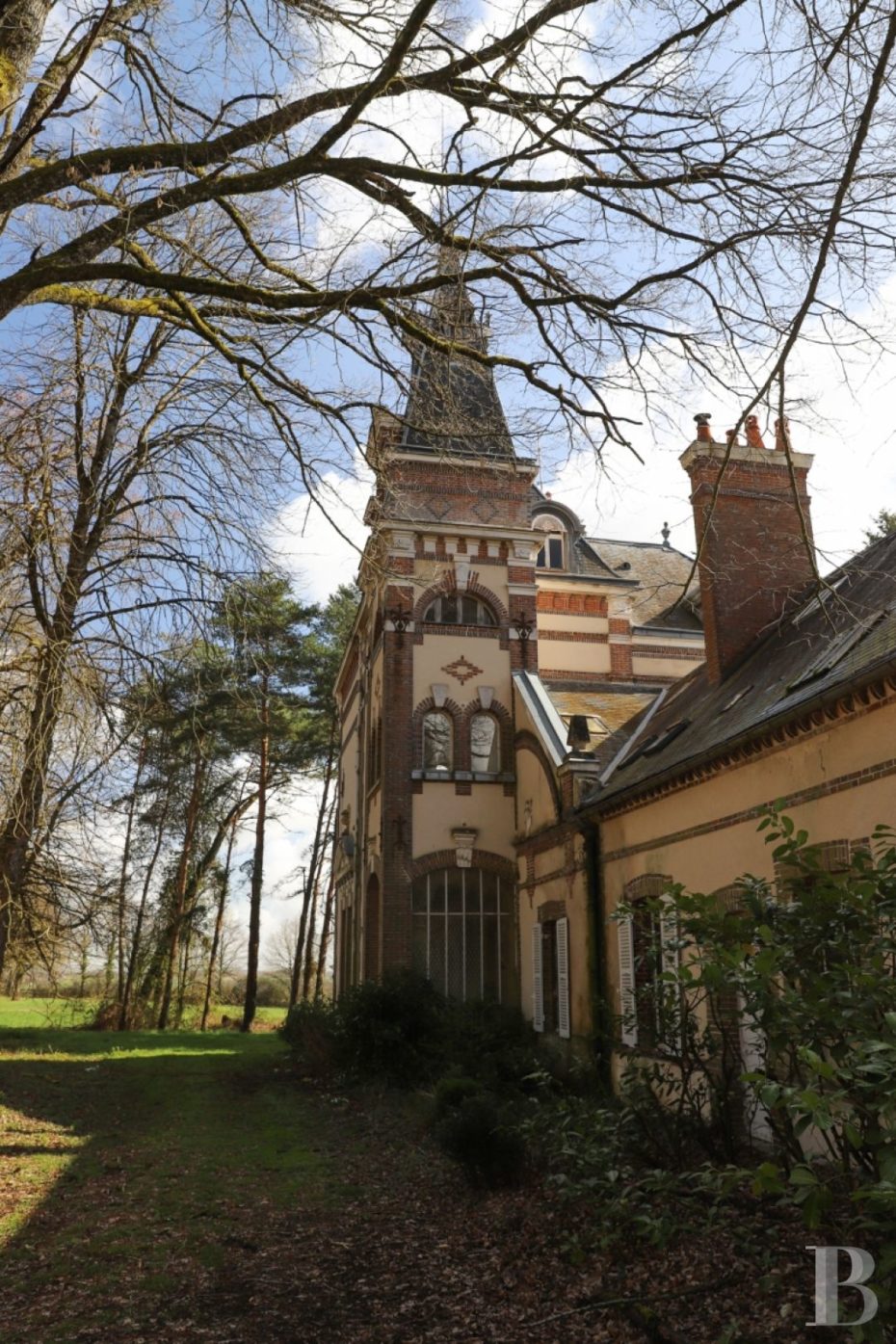 The asking price is € 630 000. More details & photos.
The ruins of a medieval castle in Picardy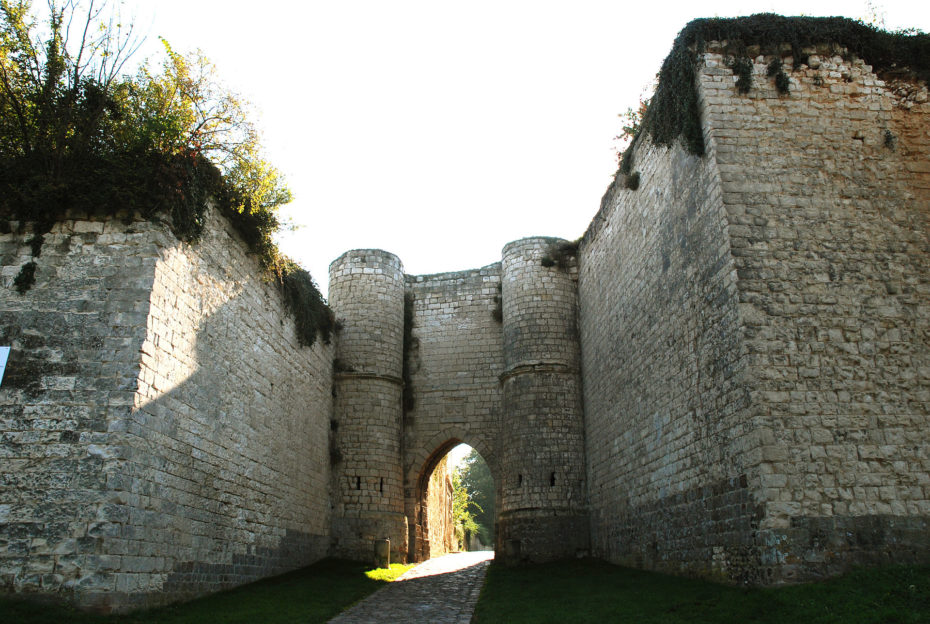 A nightmarish fixer-upper or an architect's dream? You decide! Dating back to the 7th century, the Château de Picquigny has been through a lot. It was burned down at the end of the 15th century, rebuilt during the Renaissance, abandoned during the French Revolution and damaged during World War I.
The ruins have a panoramic view over a very old market town and numerous underground passageways, fortified doors, moats and coats-of-arms in the stone continue to arouse curiosity about the castle's history . The peaceful setting has lured many writers, poets and artists throughout history and has been classified as a French Historic Monument for more than a century.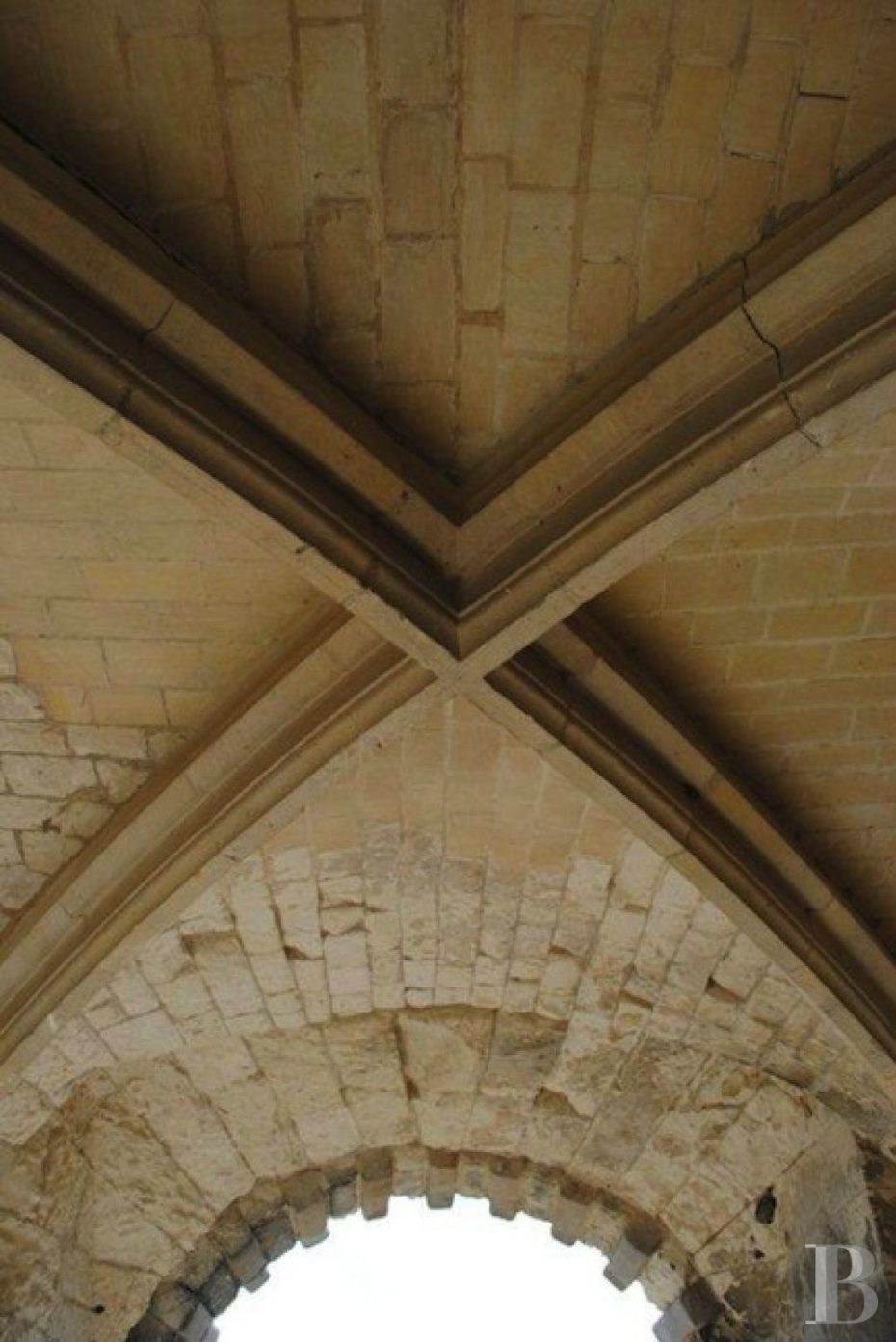 Several medieval festivals have been organised here since 2005 and the property is now subject to regular maintenance and restoration works, financed from public funds.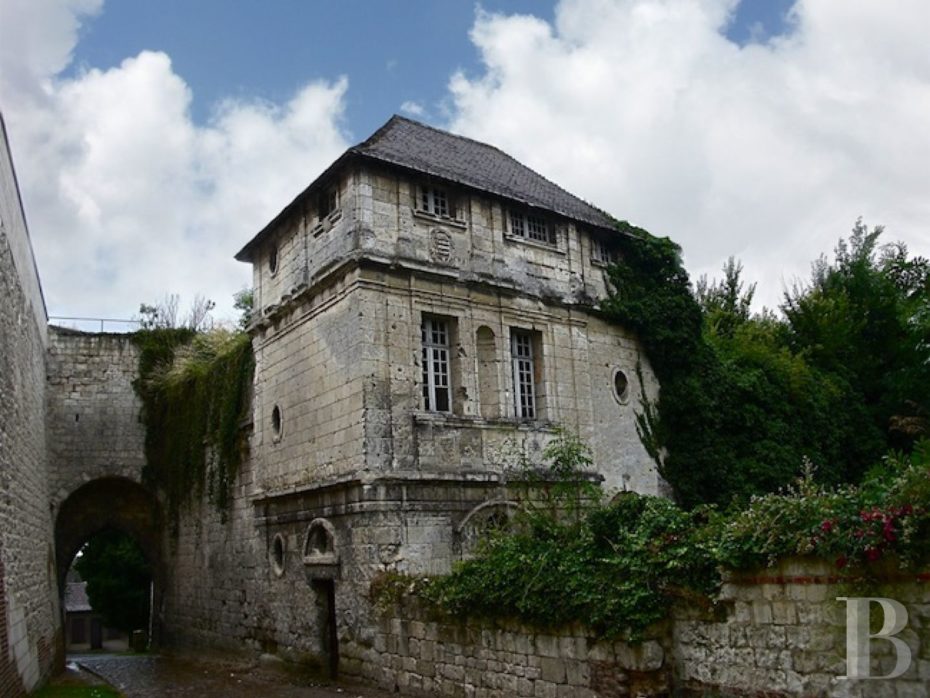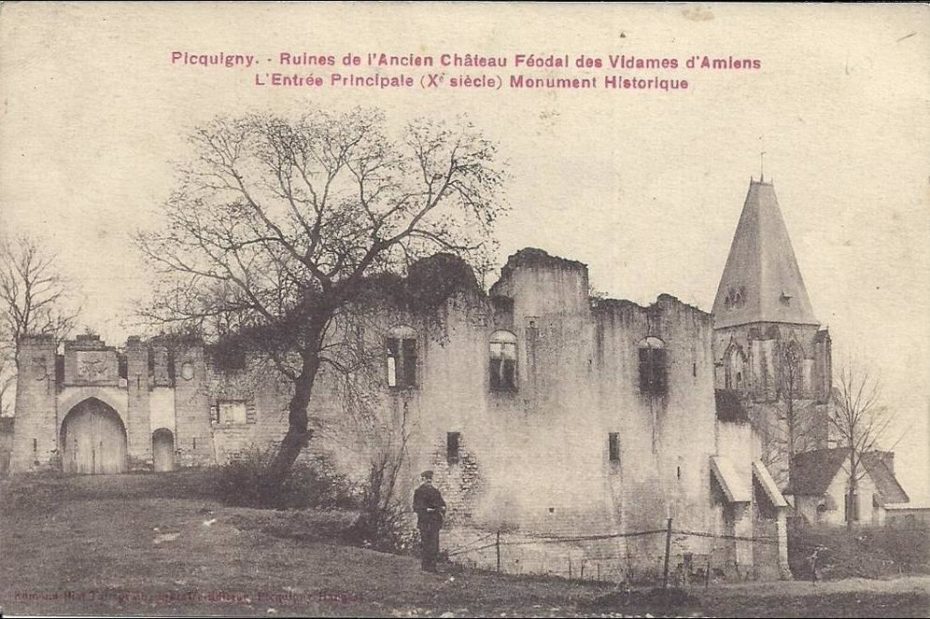 The asking price is €290 000. More details & photos.
Ready to Move In: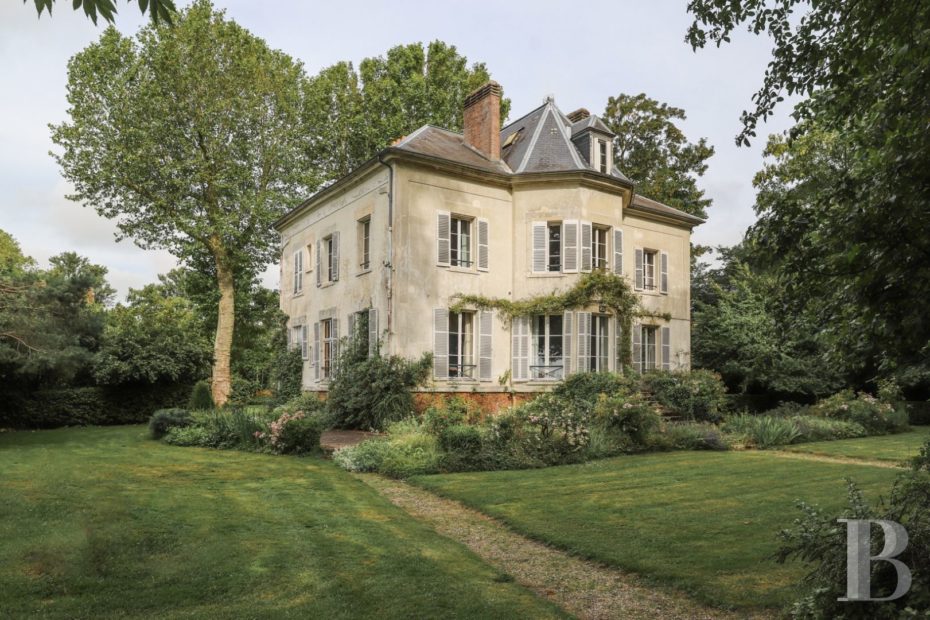 A Charming Country Home outside Paris
Surrounded by rose beds, an orchard and green fields, this dreamy home is more like three homes in one. It dates back to 1880 and was built in place of the old castle on four hectares of land, complete with a hamlet of farmhouses. Two charming annex houses are included in the sale, which would make perfect guest houses. Located near Vaux le Victomte, Paris is less than an hour away by car.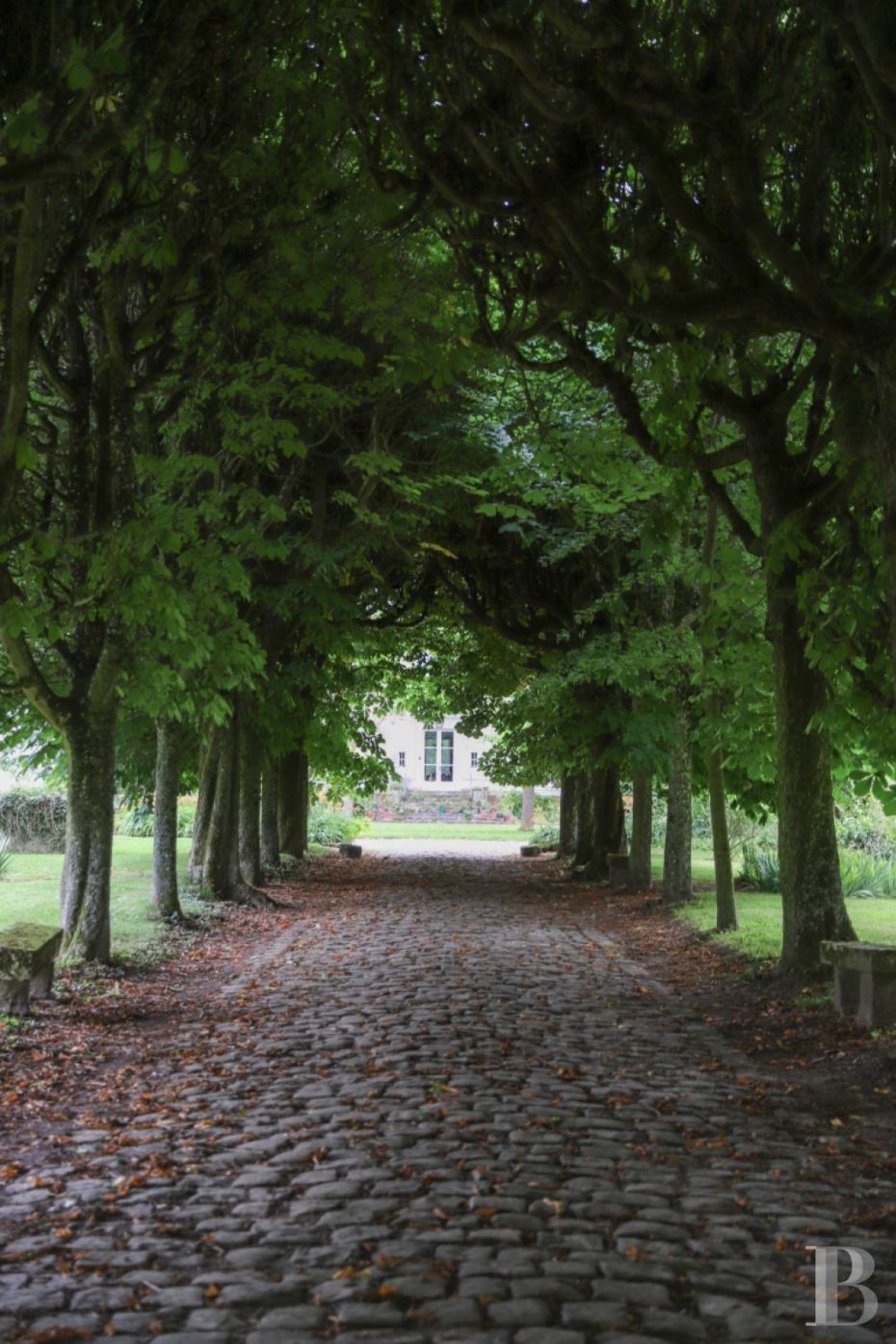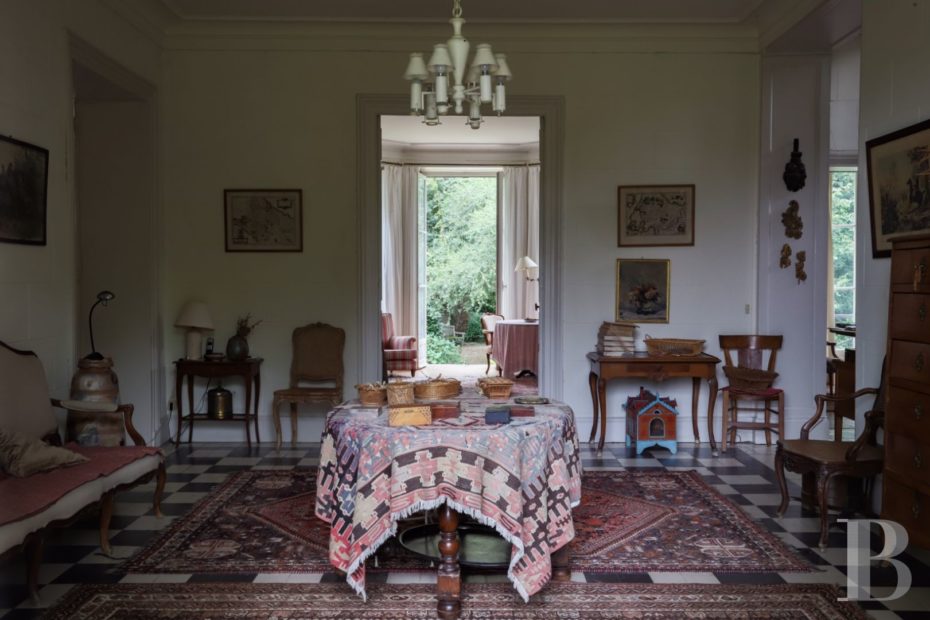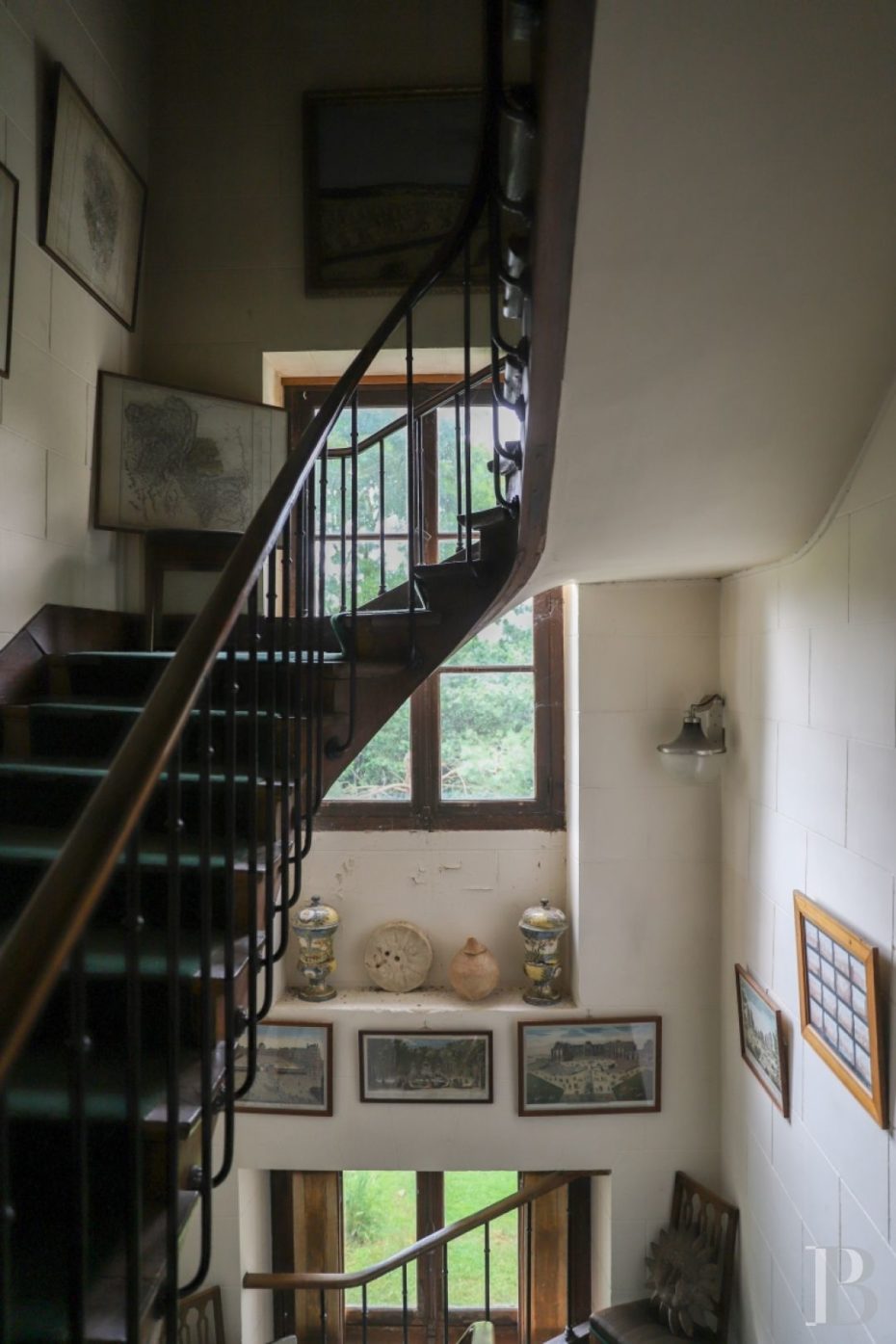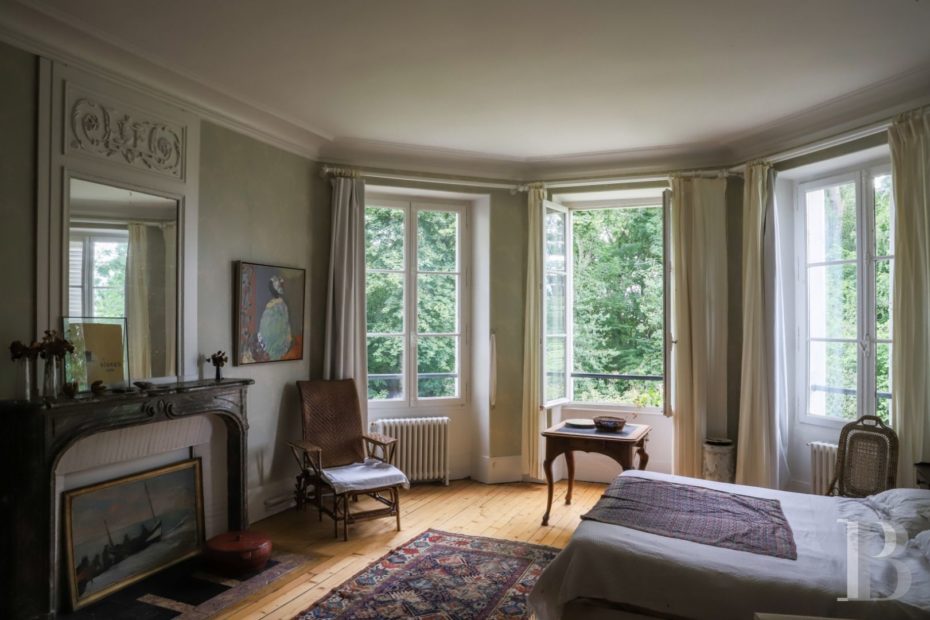 Each room has a fireplace in the main house, which has welcomed names like Simone Veil, Claude Sautet, Maurice Rheims as guests of previous owners. The garden has been meticulously cared for by every generation, and includes a stunning greenhouse.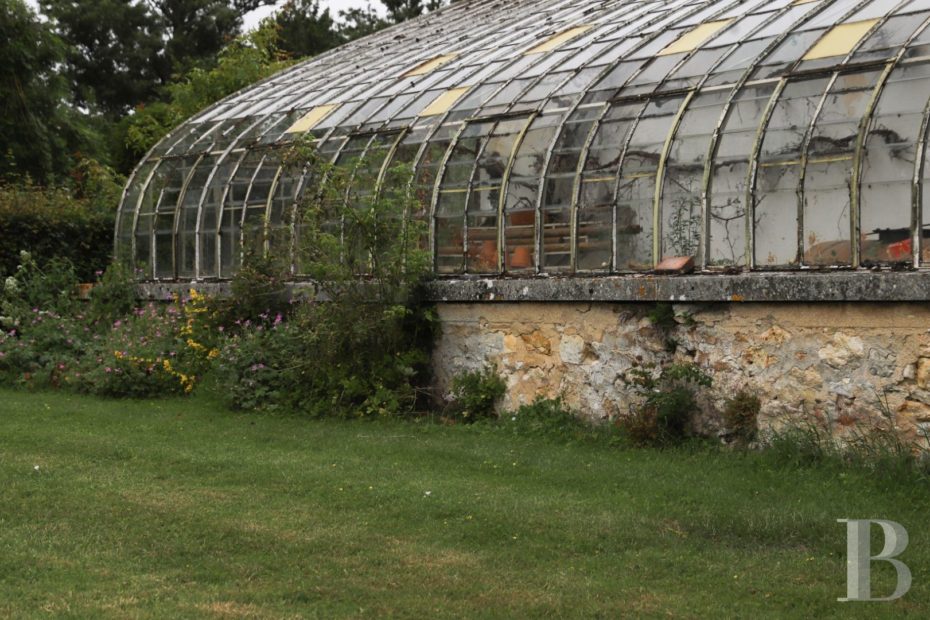 Asking price €1 155 000. More details & photos.
An Apartment inside a Moated Chateau in Provence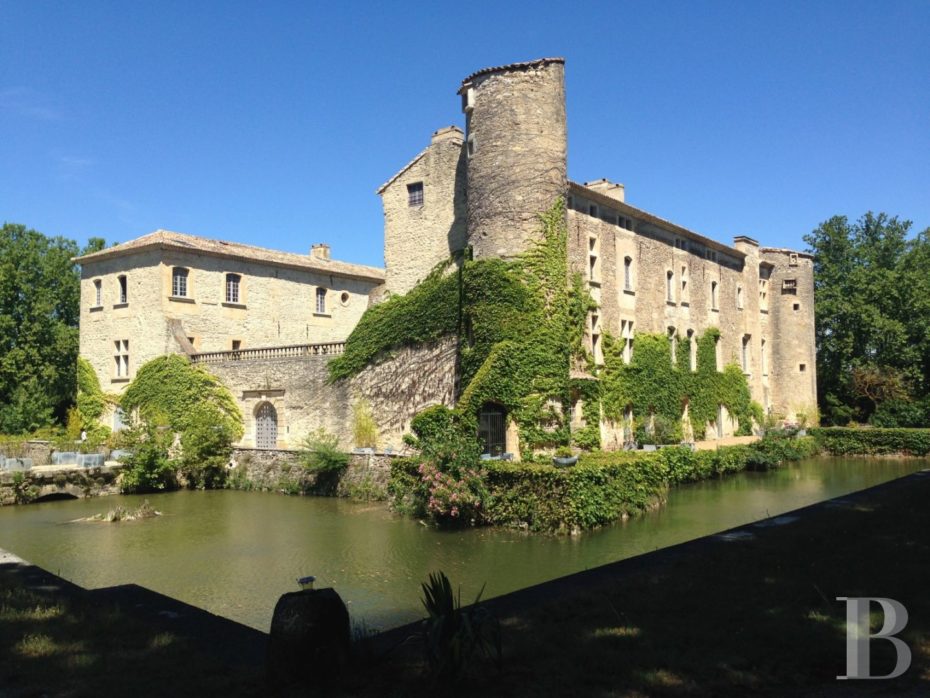 If you can't wrap your head around the responsibility of running an entire chateau by yourself, why not consider sharing one? Saved from ruin in 1978 and listed as a French Historic Monument, this castle has undergone major restoration works which were completed in 2010, converting the building into flats. A 2 bedroom first floor flat is for sale, composed of stately rooms comes with a little private garden in addition to the communal swimming pool.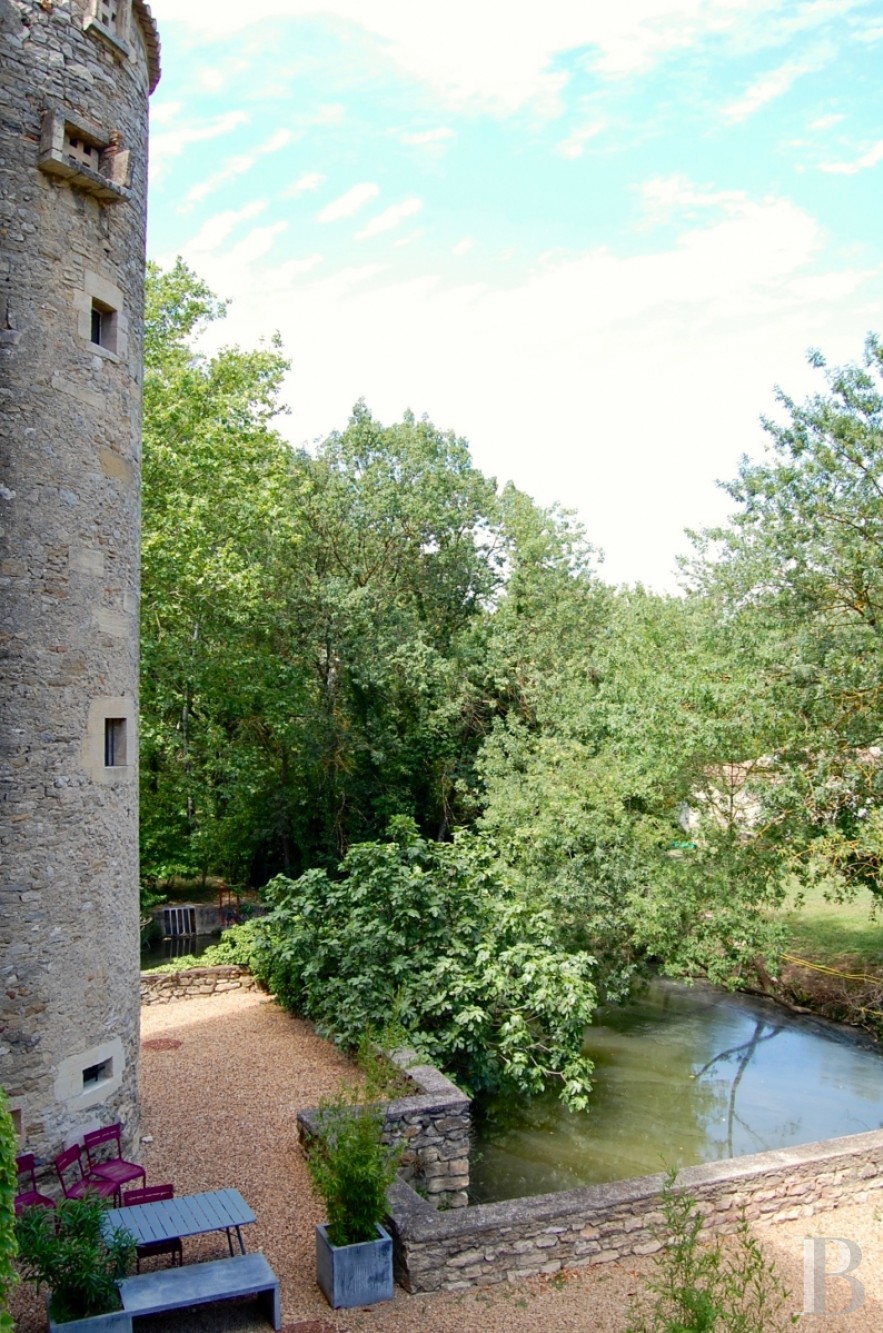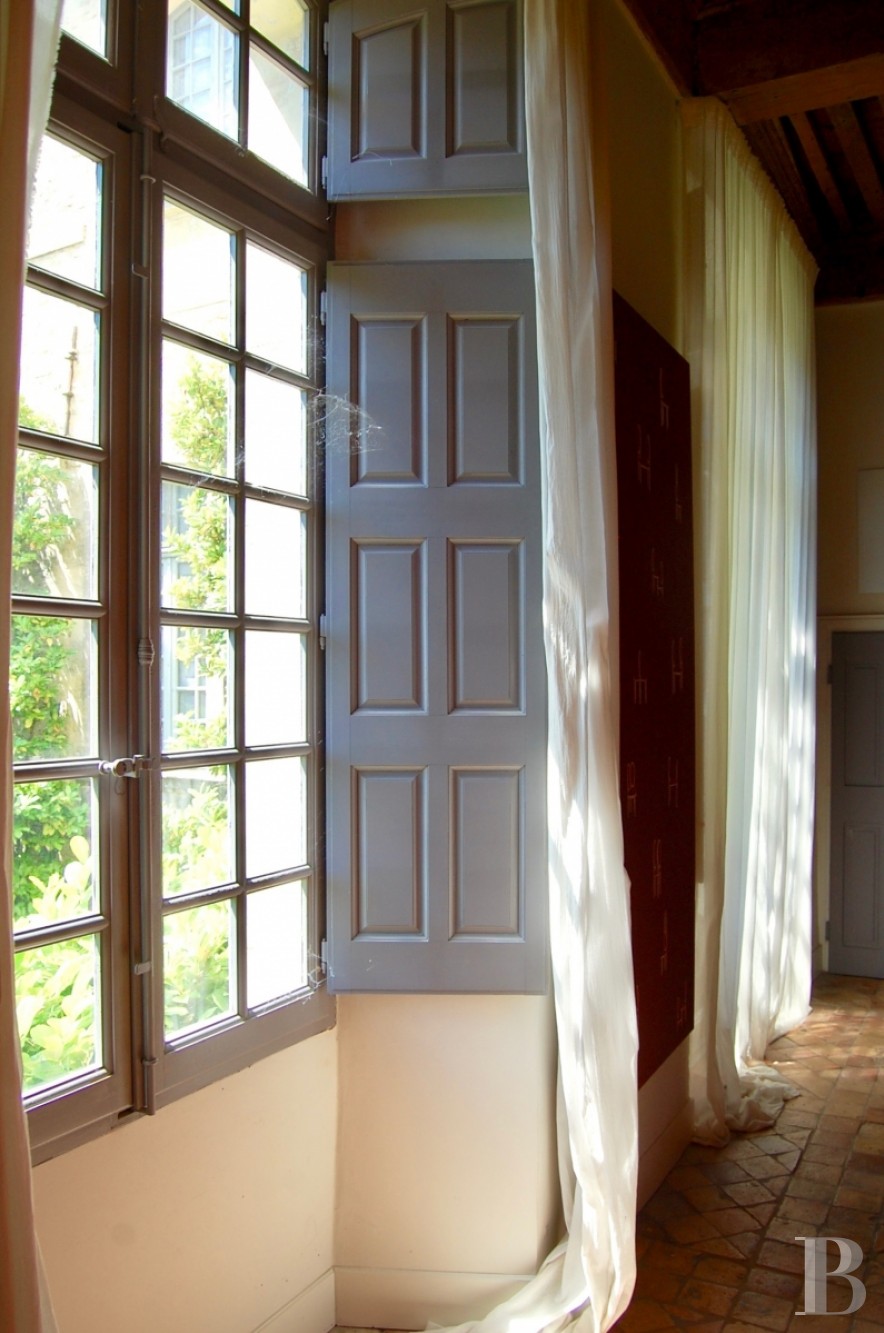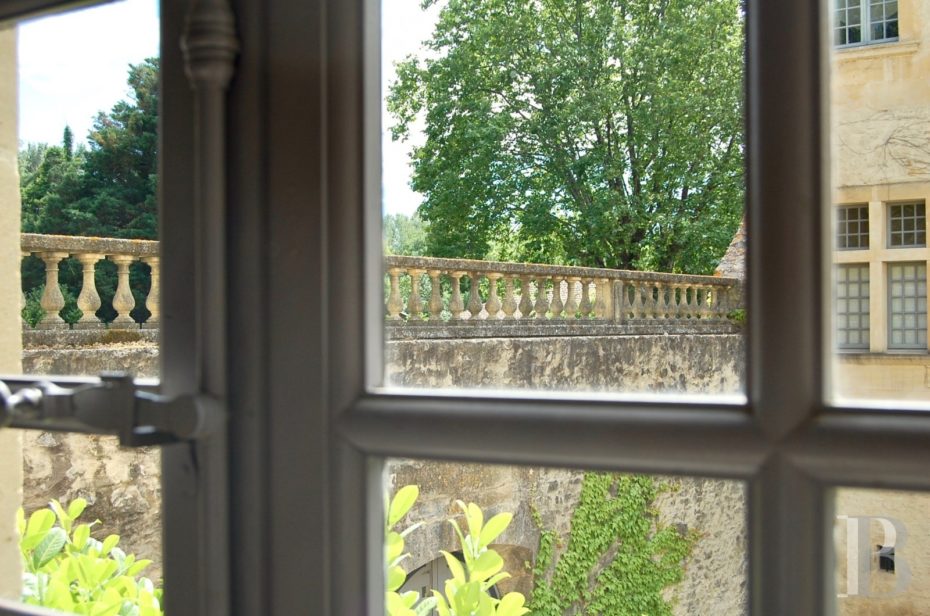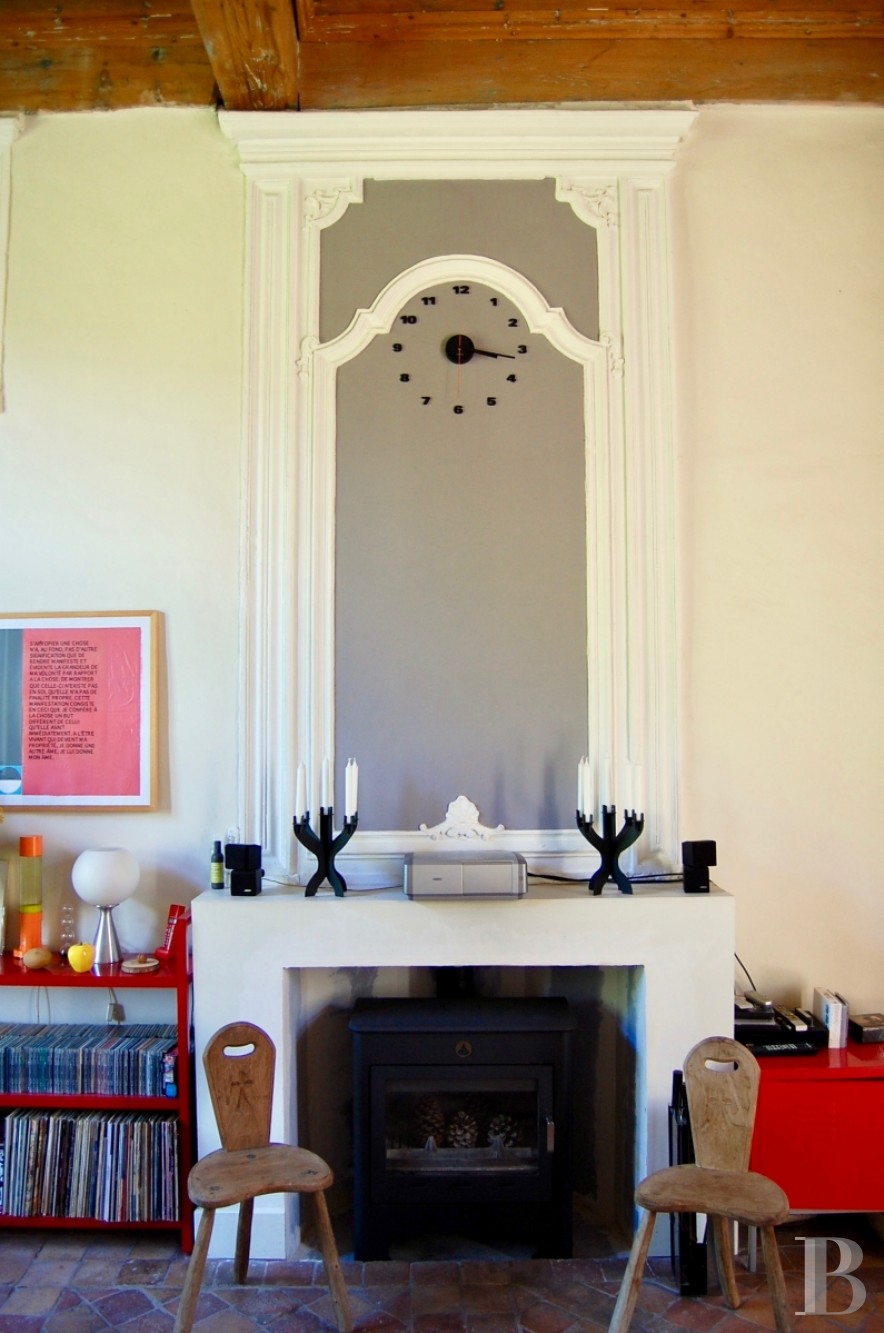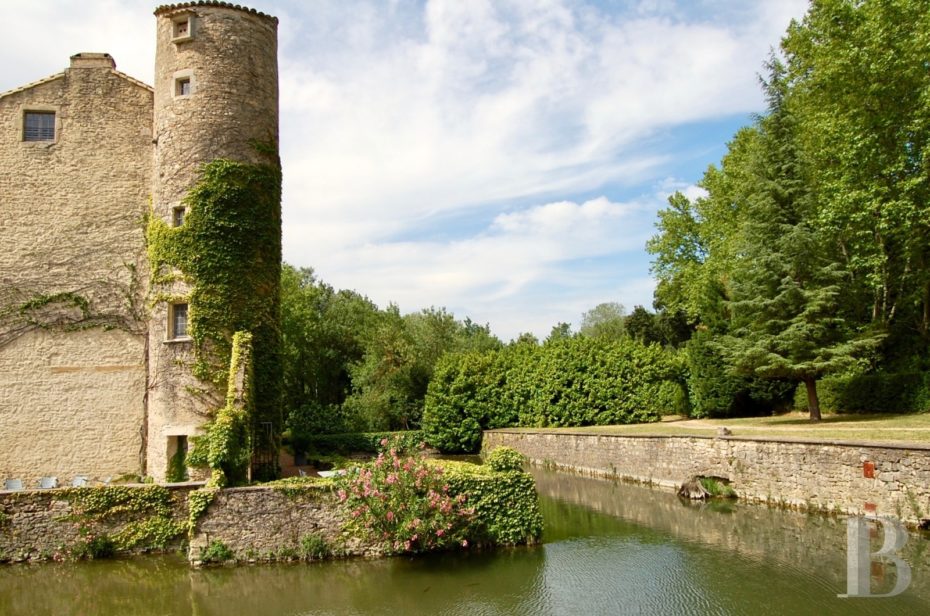 Asking €440,000. More details & photos.
An Interior Designer's Hideaway in the Perigord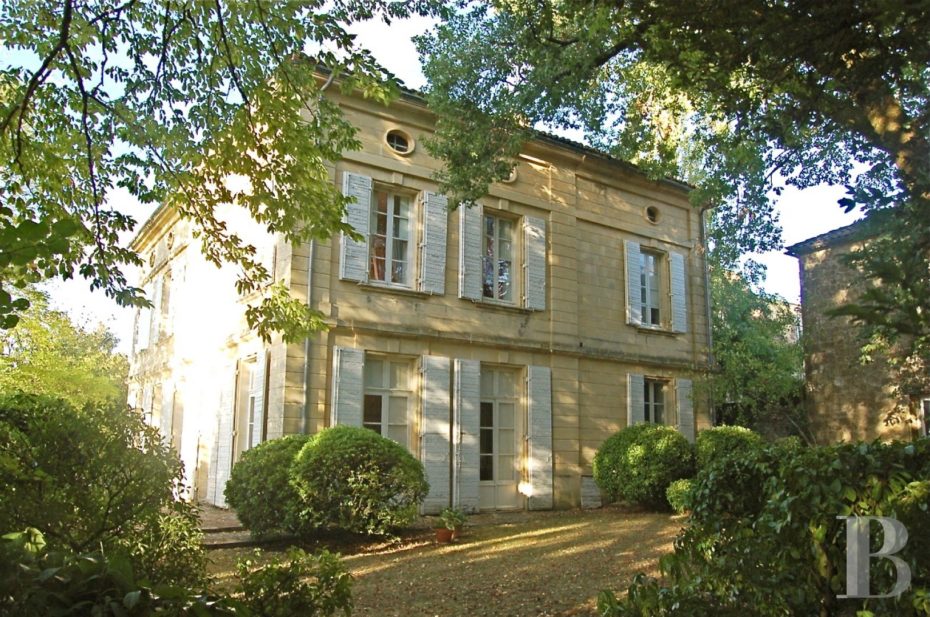 This 9 bedroom house belonged to the recently departed Serge-Royaux, a famous interior decorator voted amongst the world's best one hundred of his profession by the American Architectural Digest magazine. He was also assigned to the preservation of French national furniture archives (Mobilier national).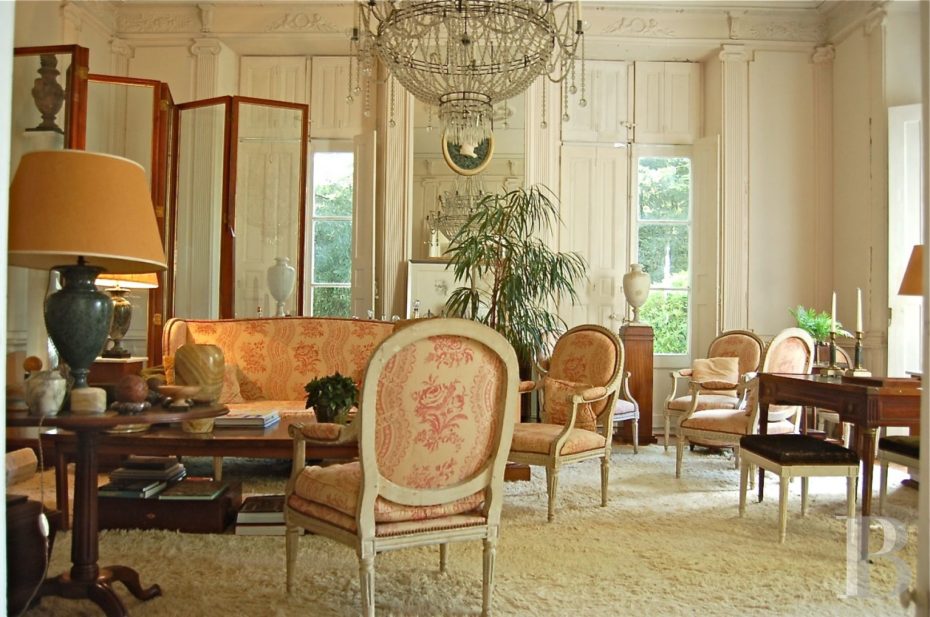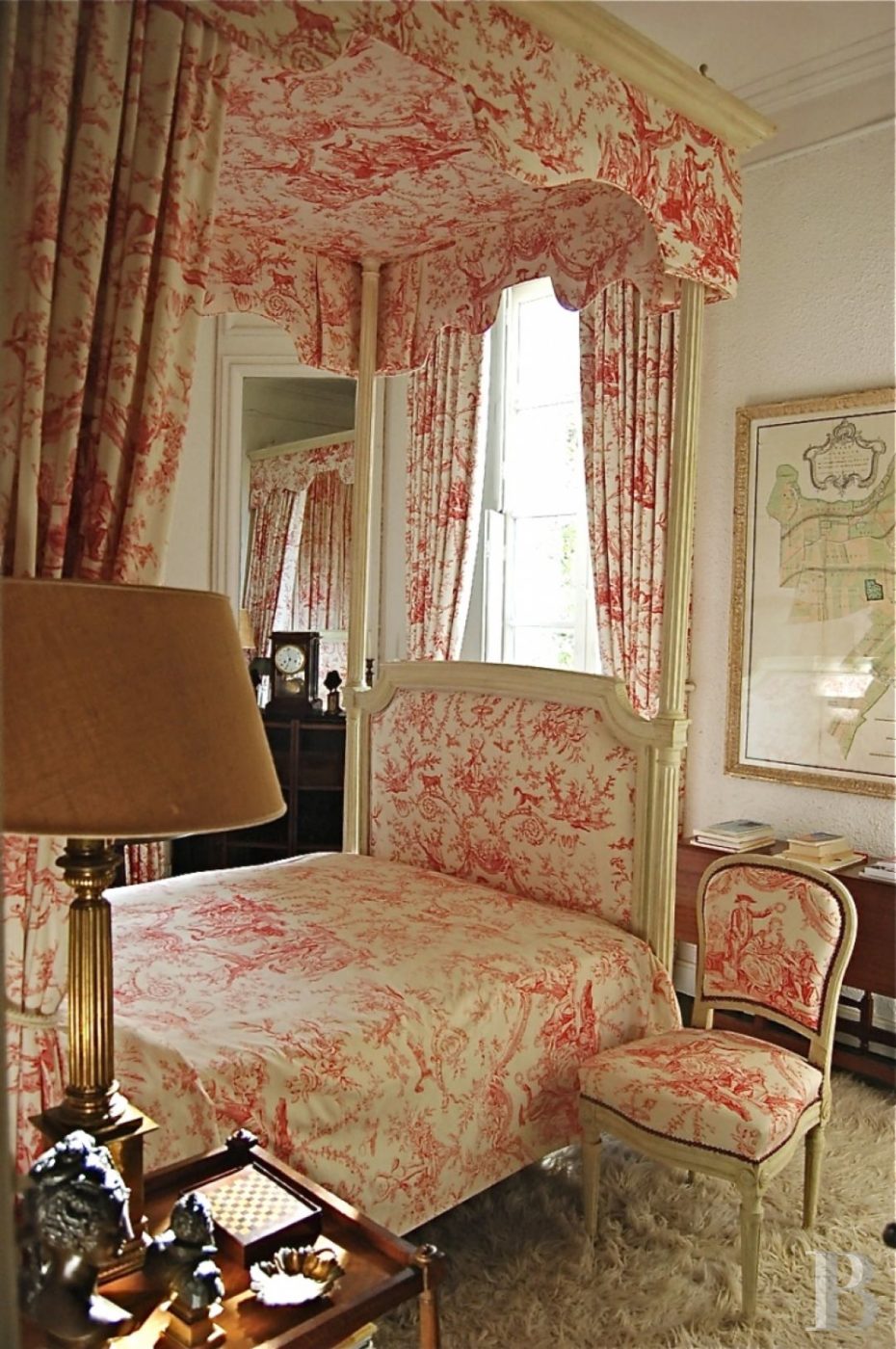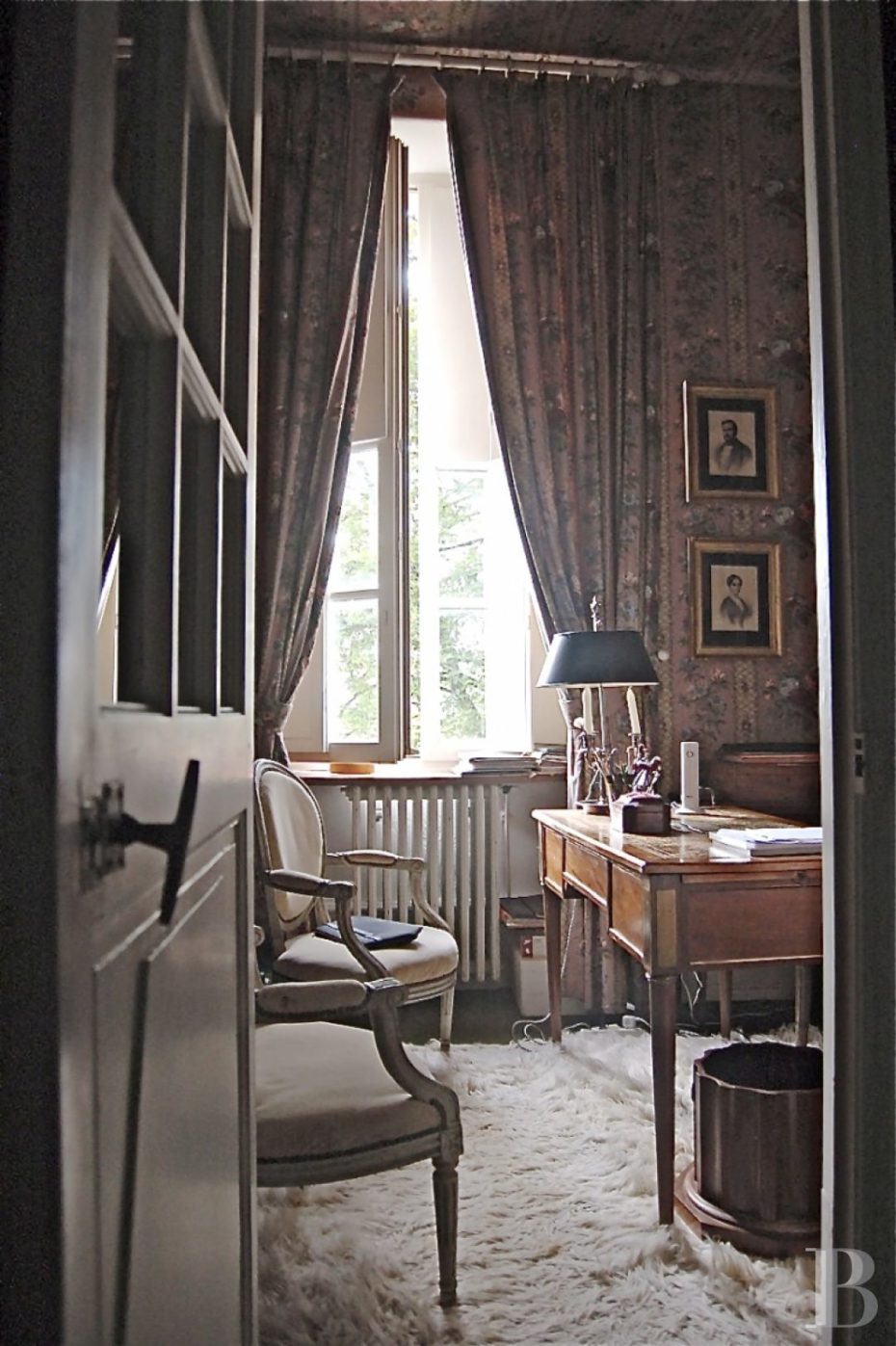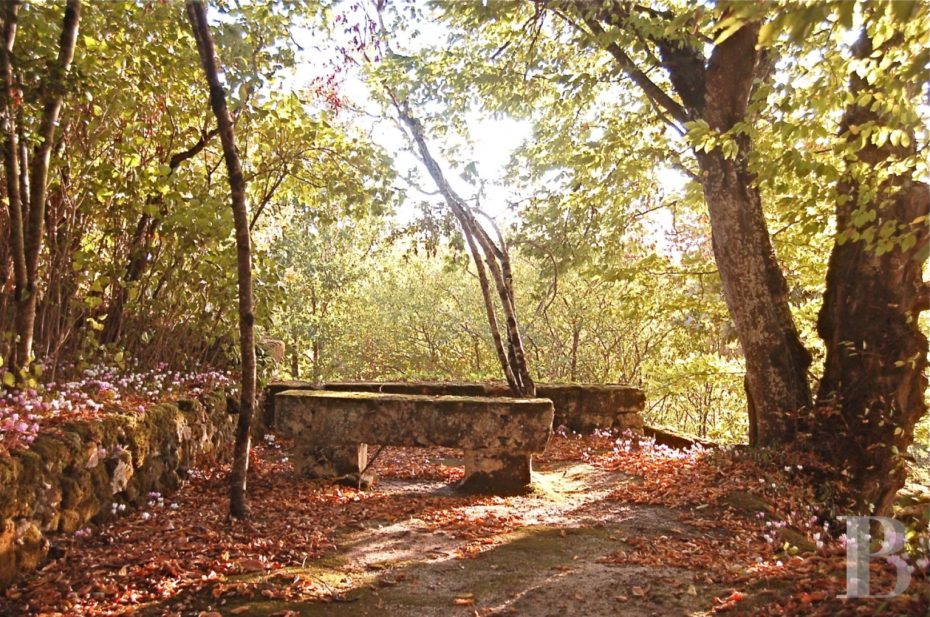 Asking price is €1,200,000. More details & photos here.
The Provencale Dream House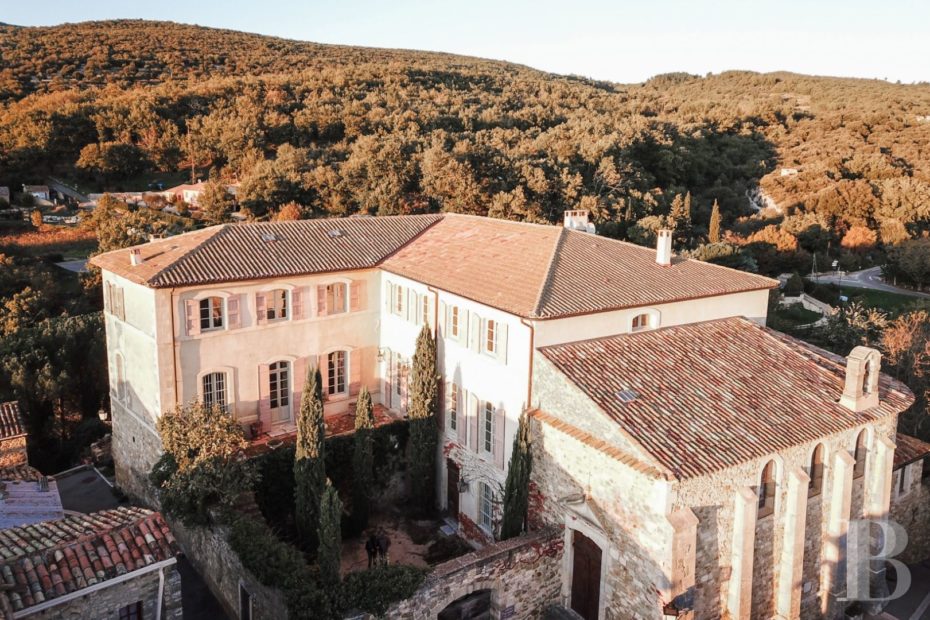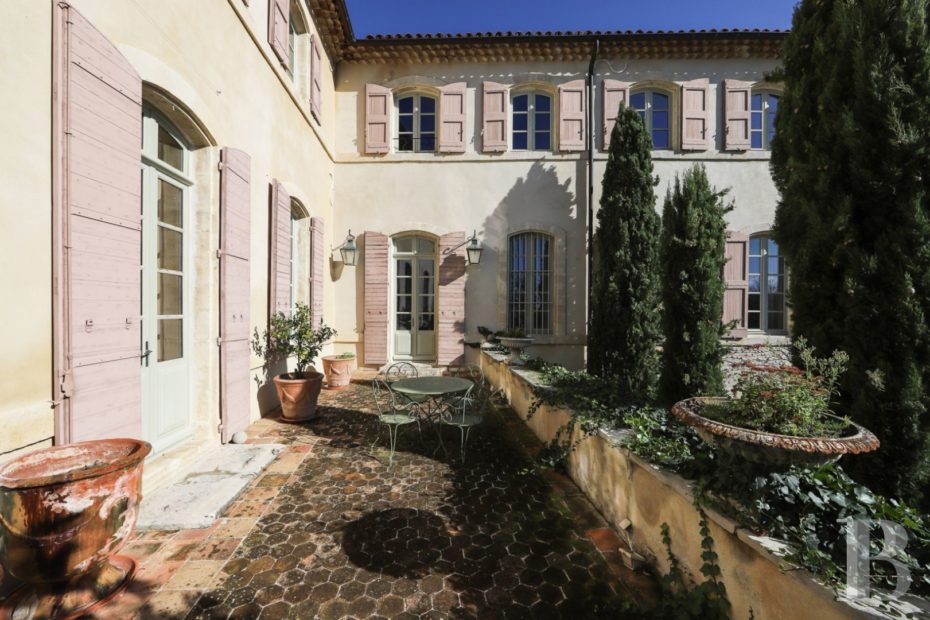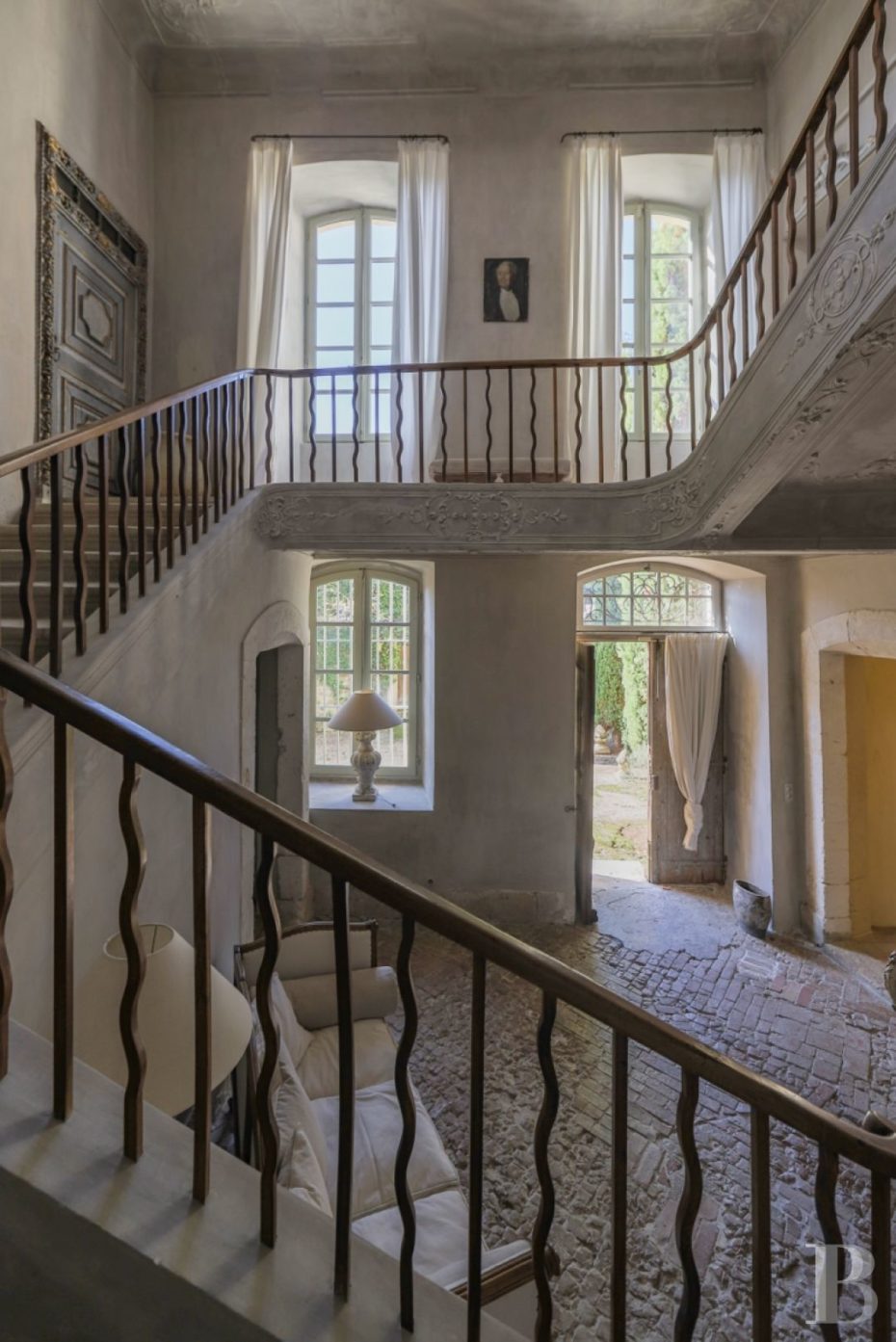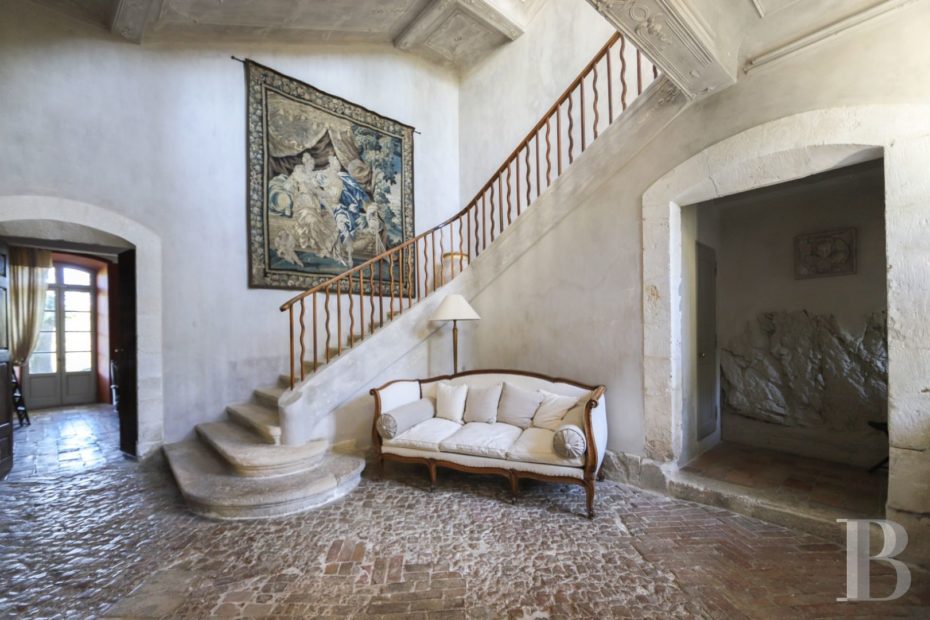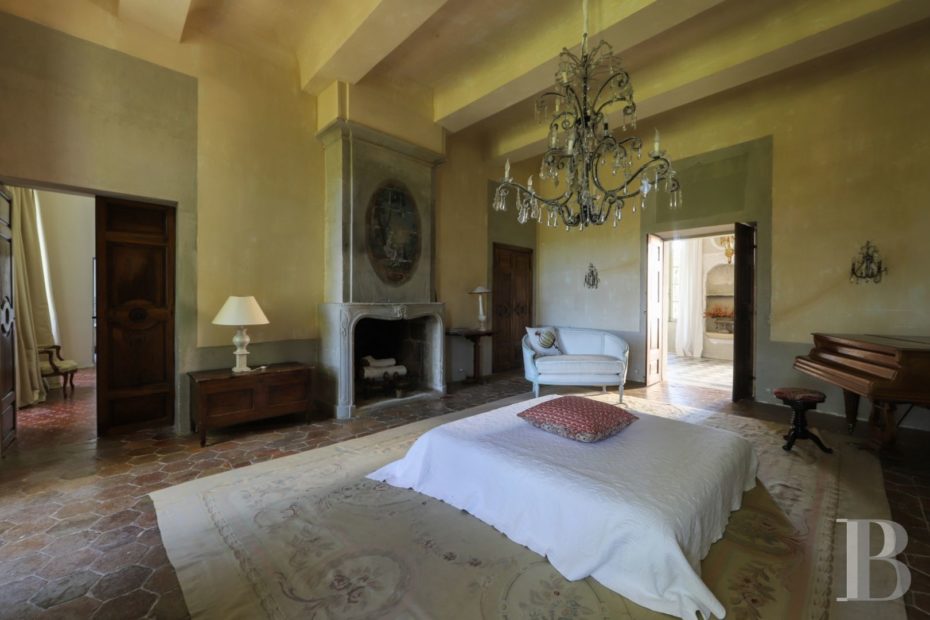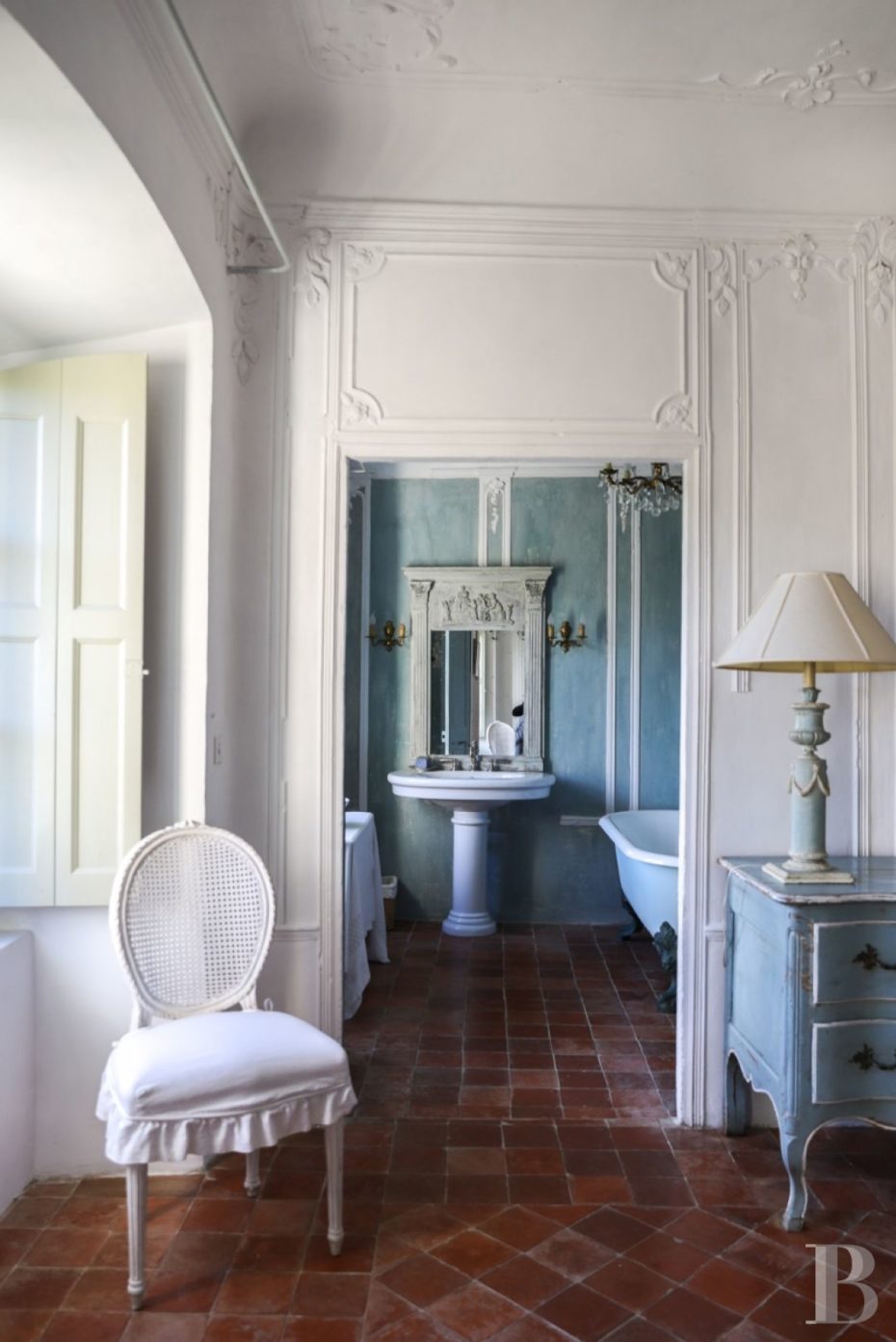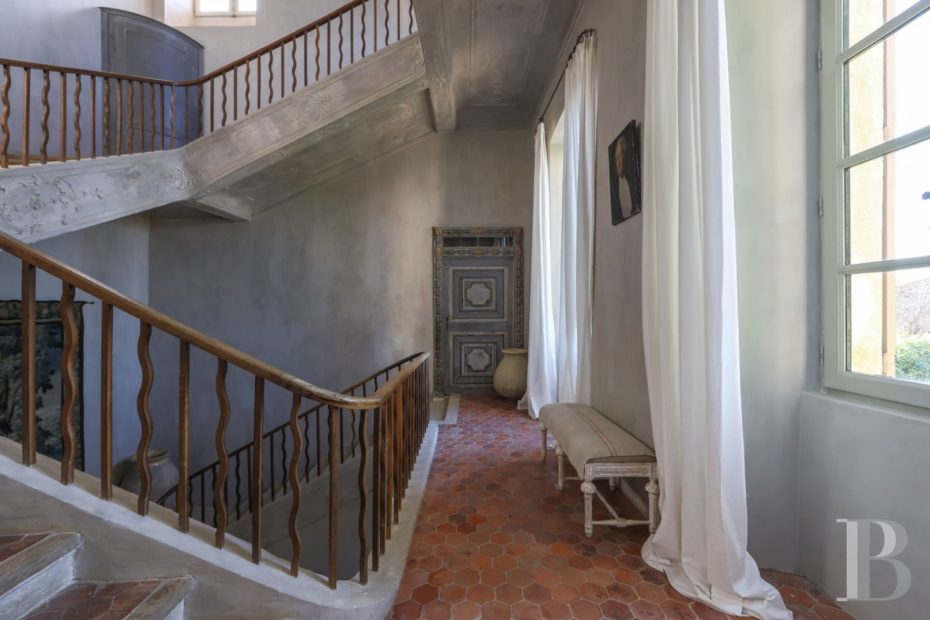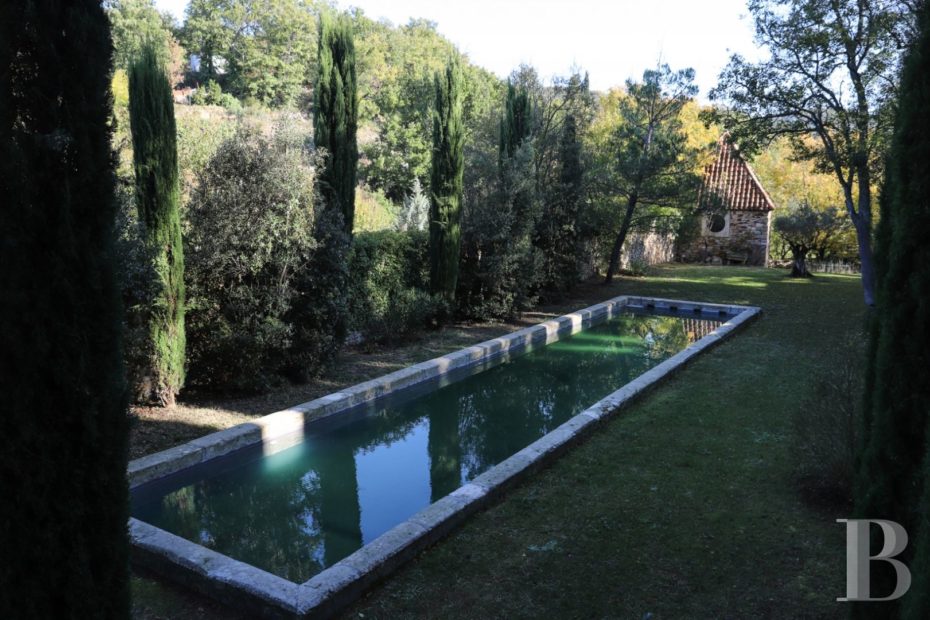 In the midst of a little valley nestling in Lubéron Nature Park, there's not much to say about this hilltop chateau, except that it's perfect in every way.
Asking price is €2 500 000. More details & photos.
An 18th Century Manor in a Historic City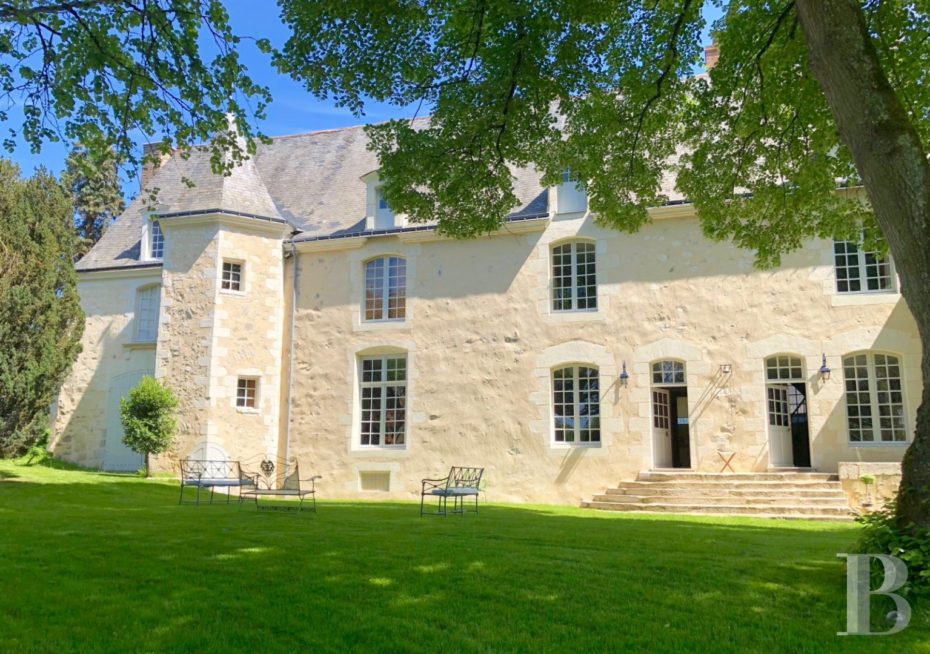 This 5 bedroom house, complete with some fabulously wallpapered rooms, French ceilings, marble floors and freestone fireplaces, is located in Saumur is just 30 minutes from Paris by train.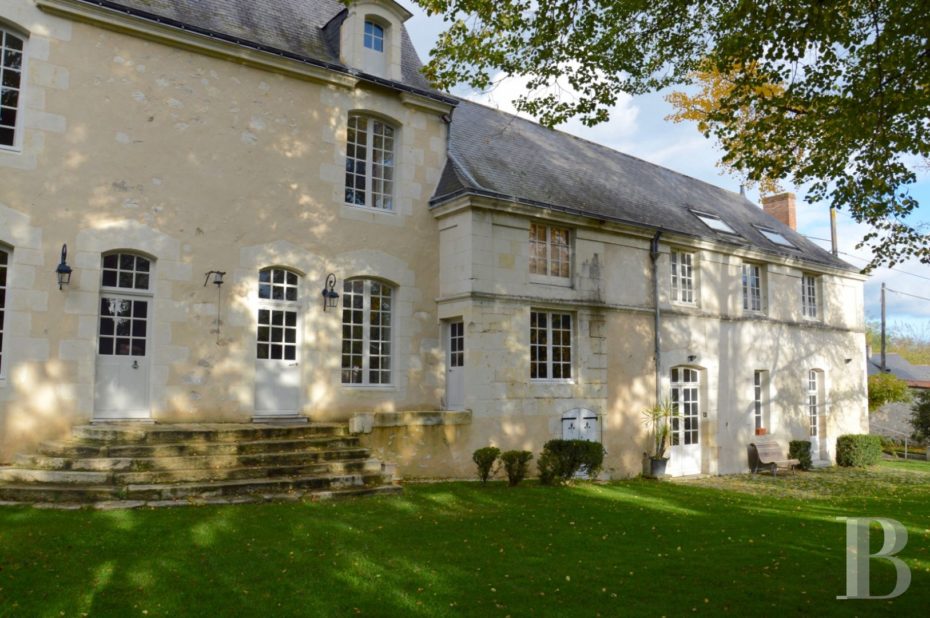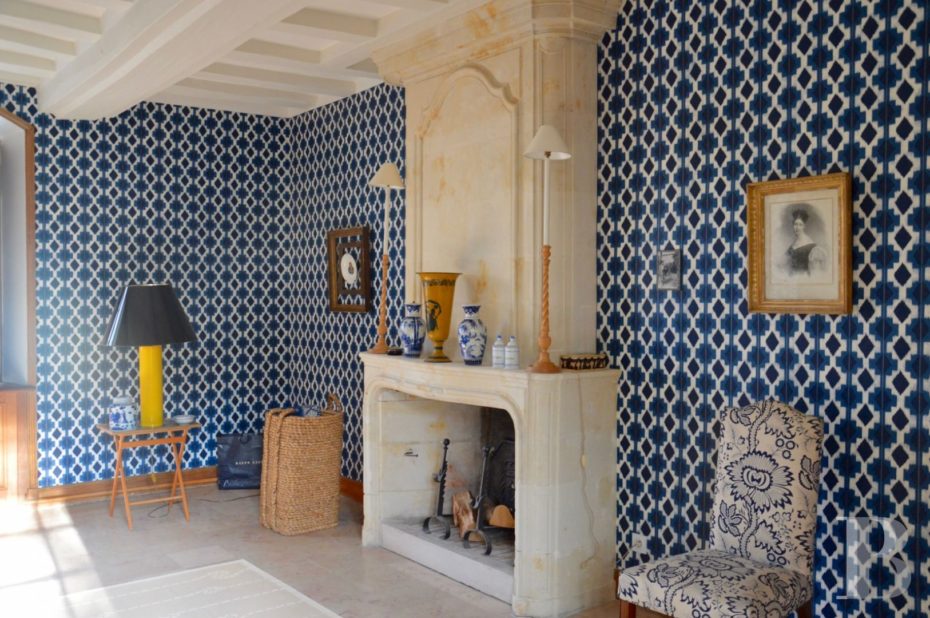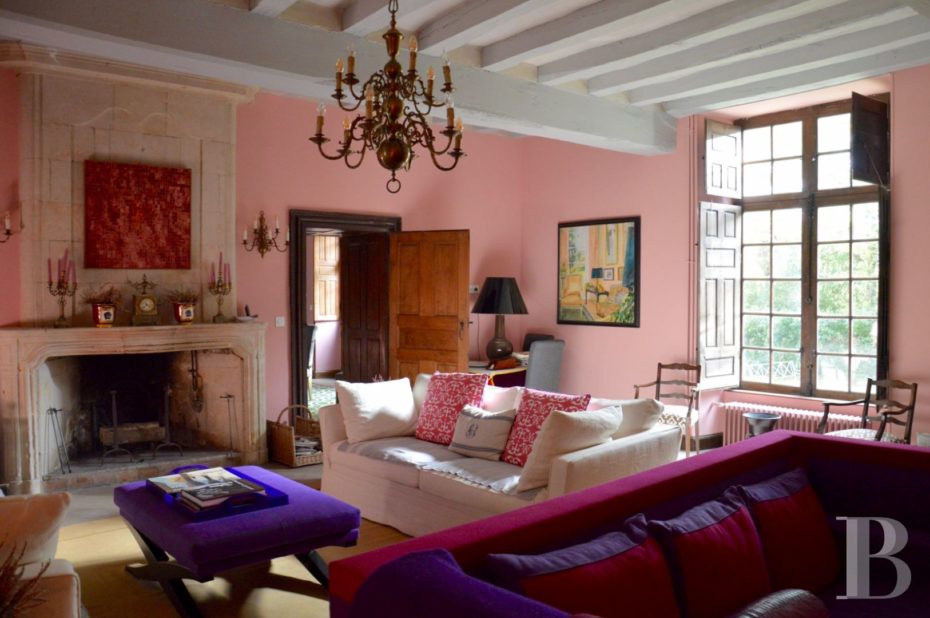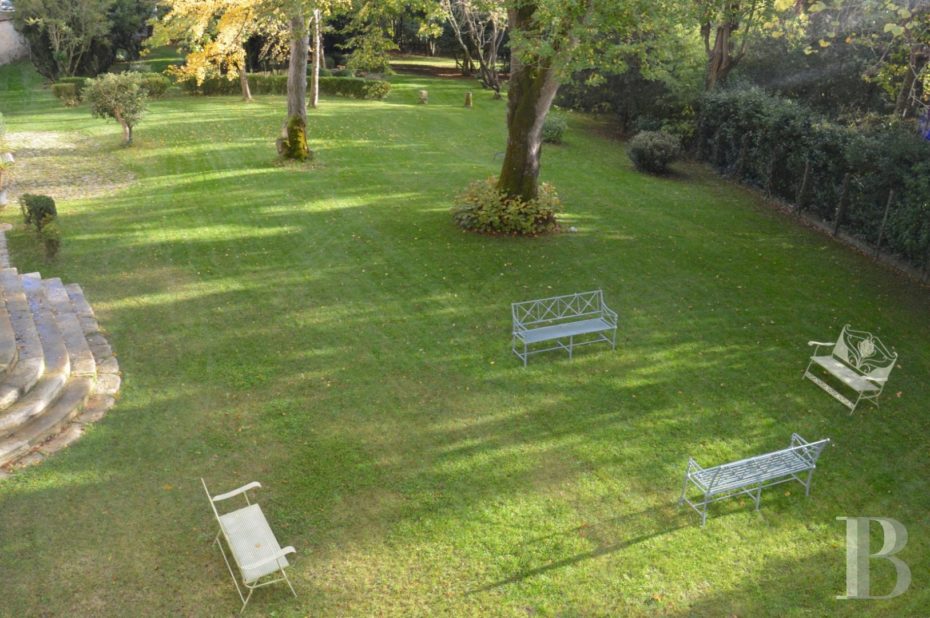 Asking €495,000. More photos & details.
You won't believe the Price Tag: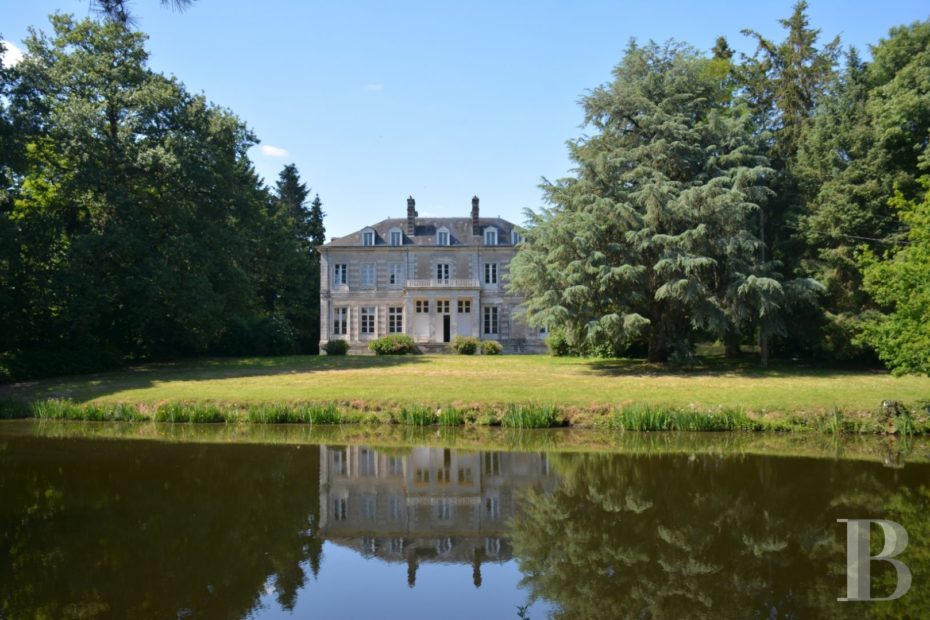 A 19th century neo-classical chateau in Brittany with WWII History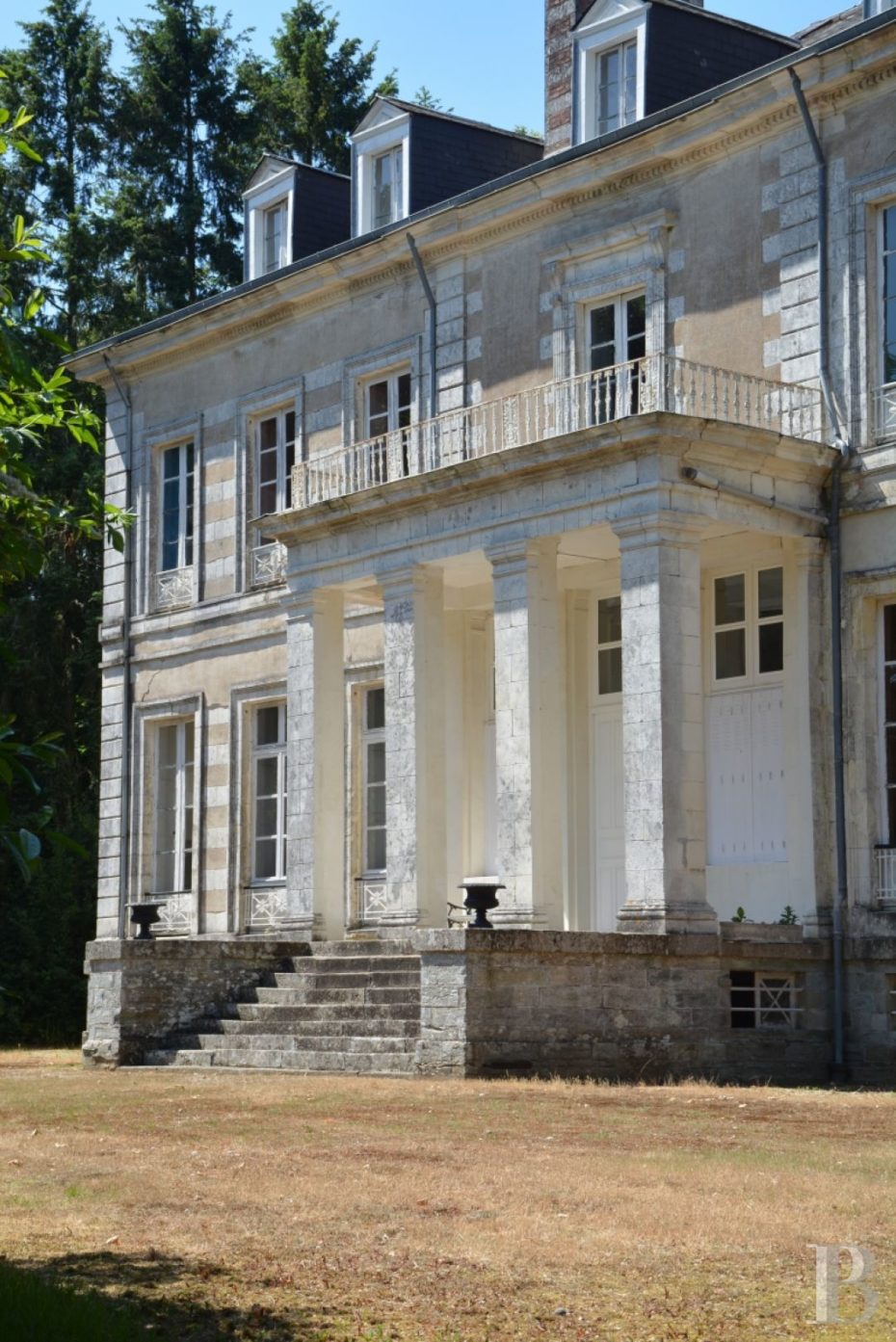 Formerly owned by a couple of artists from aristocratic families during the Second Empire. Their son made this chateau his summer residence and during the Second World War, he and his family hid a crew of American airmen from the Nazis. A 40 minutes to the south of Rennes, the property includes a 4,000 m² lake, including several additional cottages and stables.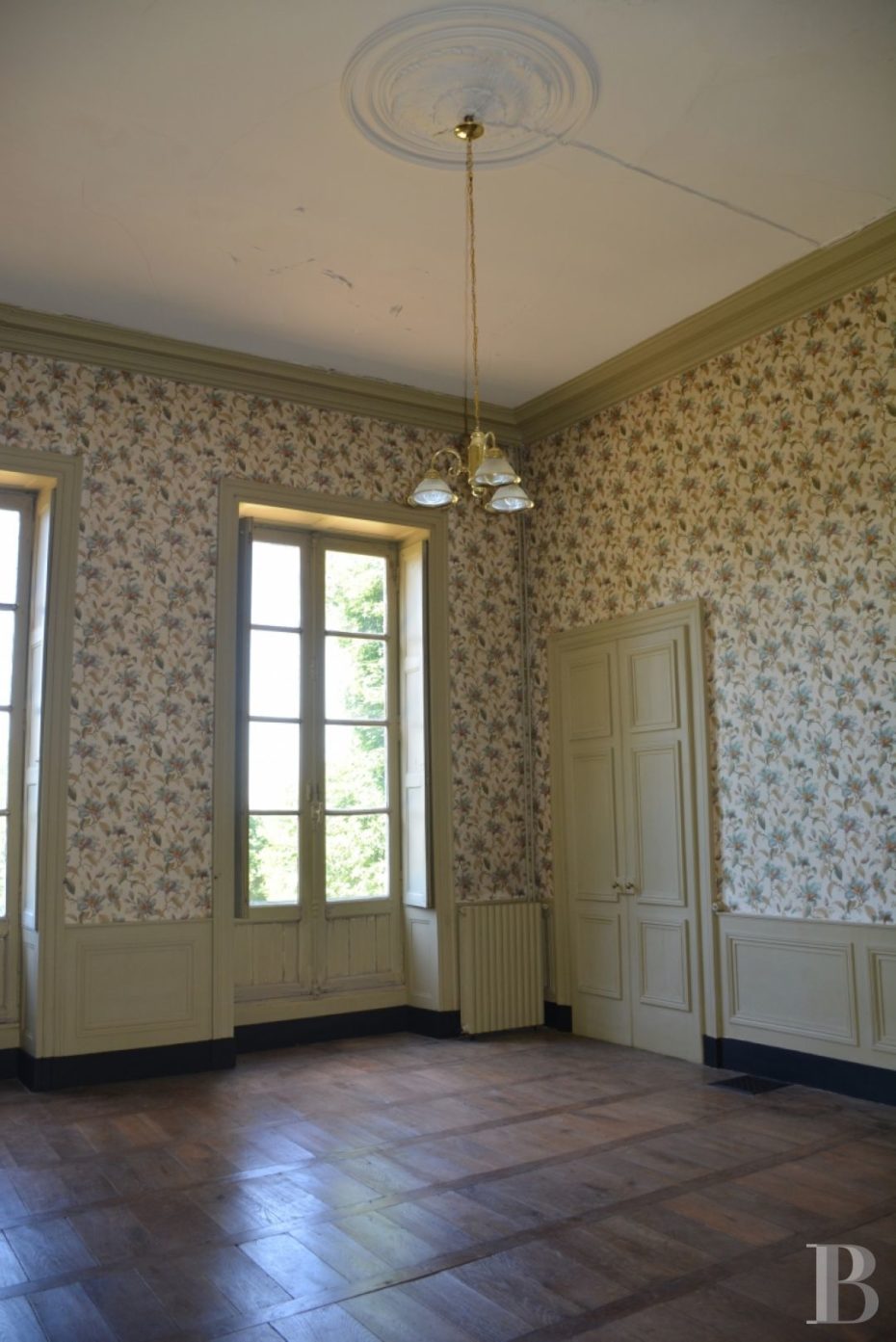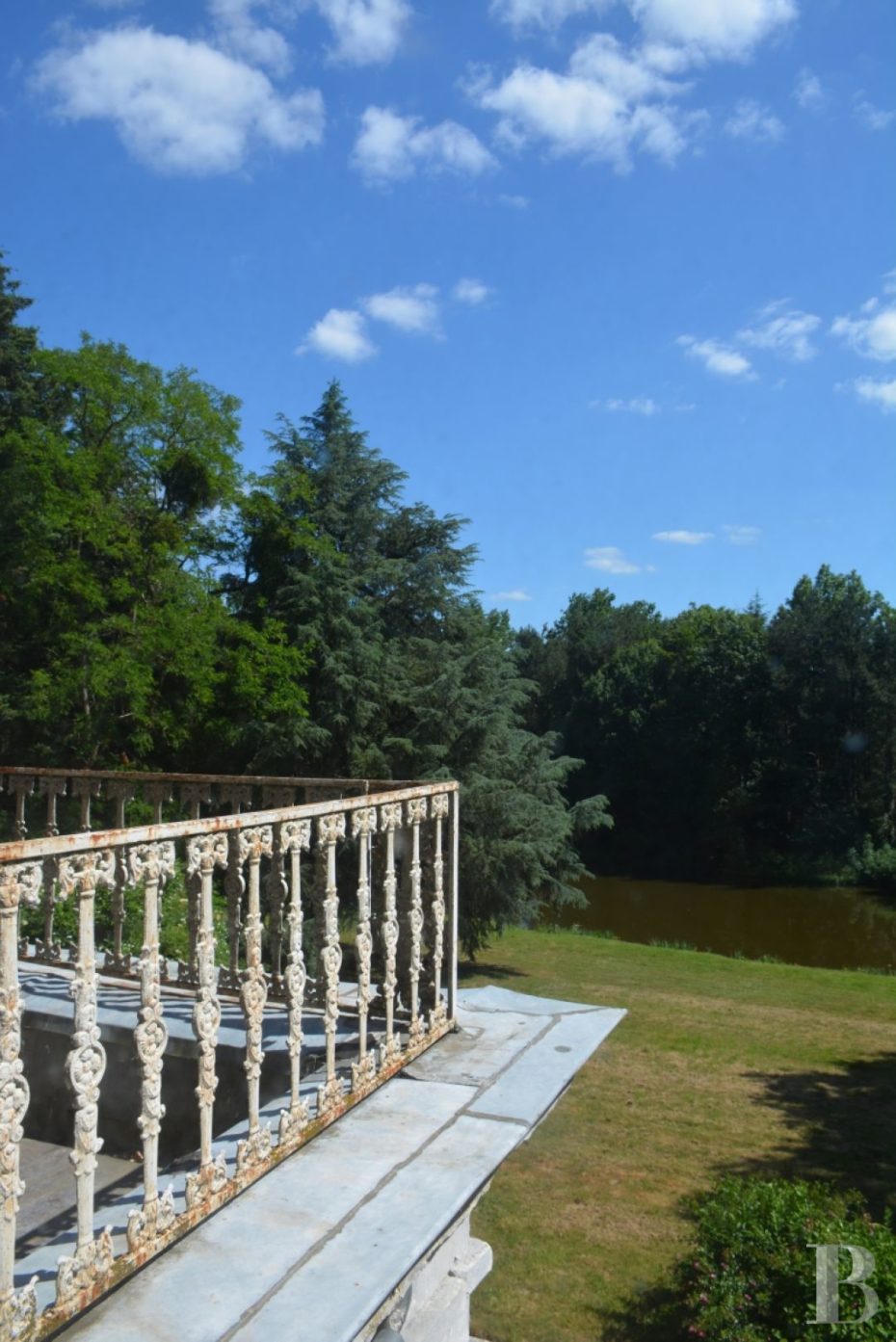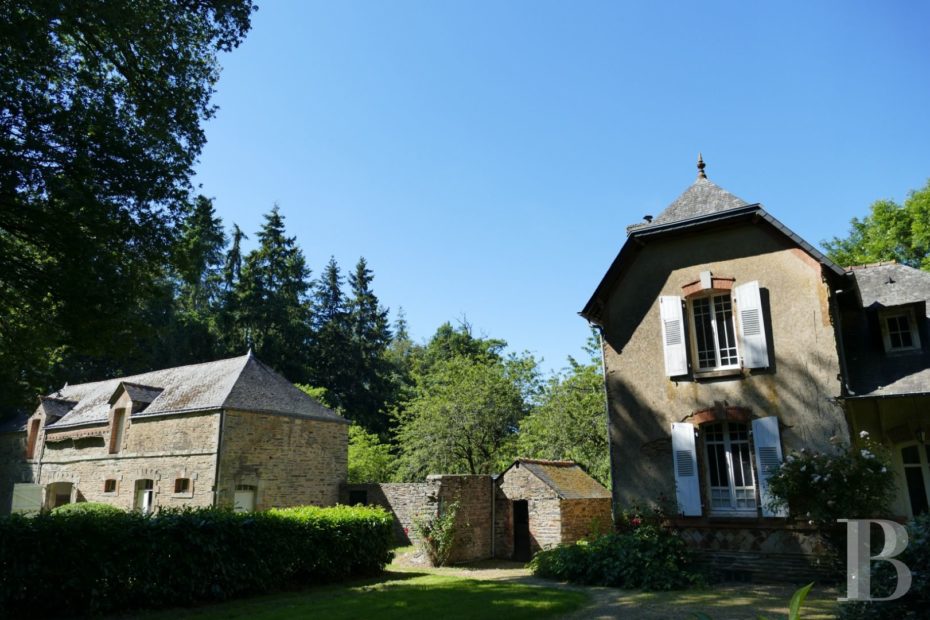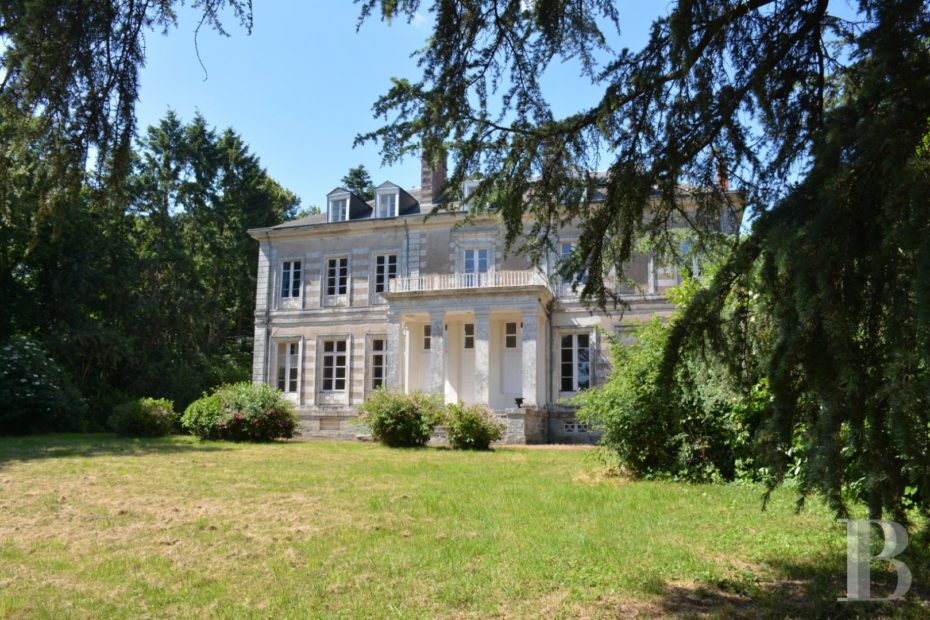 Asking price is €395, 000. What's wrong with it? Despite its apparent good condition, the house is in need of restoration work for some structural damage. More details & photos here.
A Miniature Castle & Gatehouse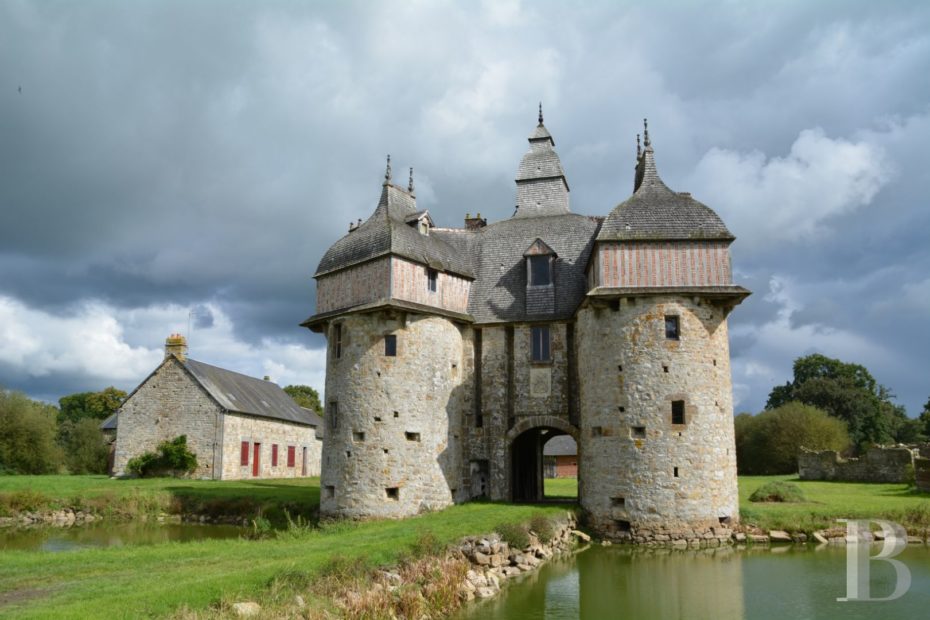 The Manoir de la Saucerie has belonged to the same family since the 12th century, which is exceptionally rare. The castle it was once built for no longer exists, but the remarkable and picturesque monument of the former Duchy of Normandy, has been listed as a historical monument since 1955.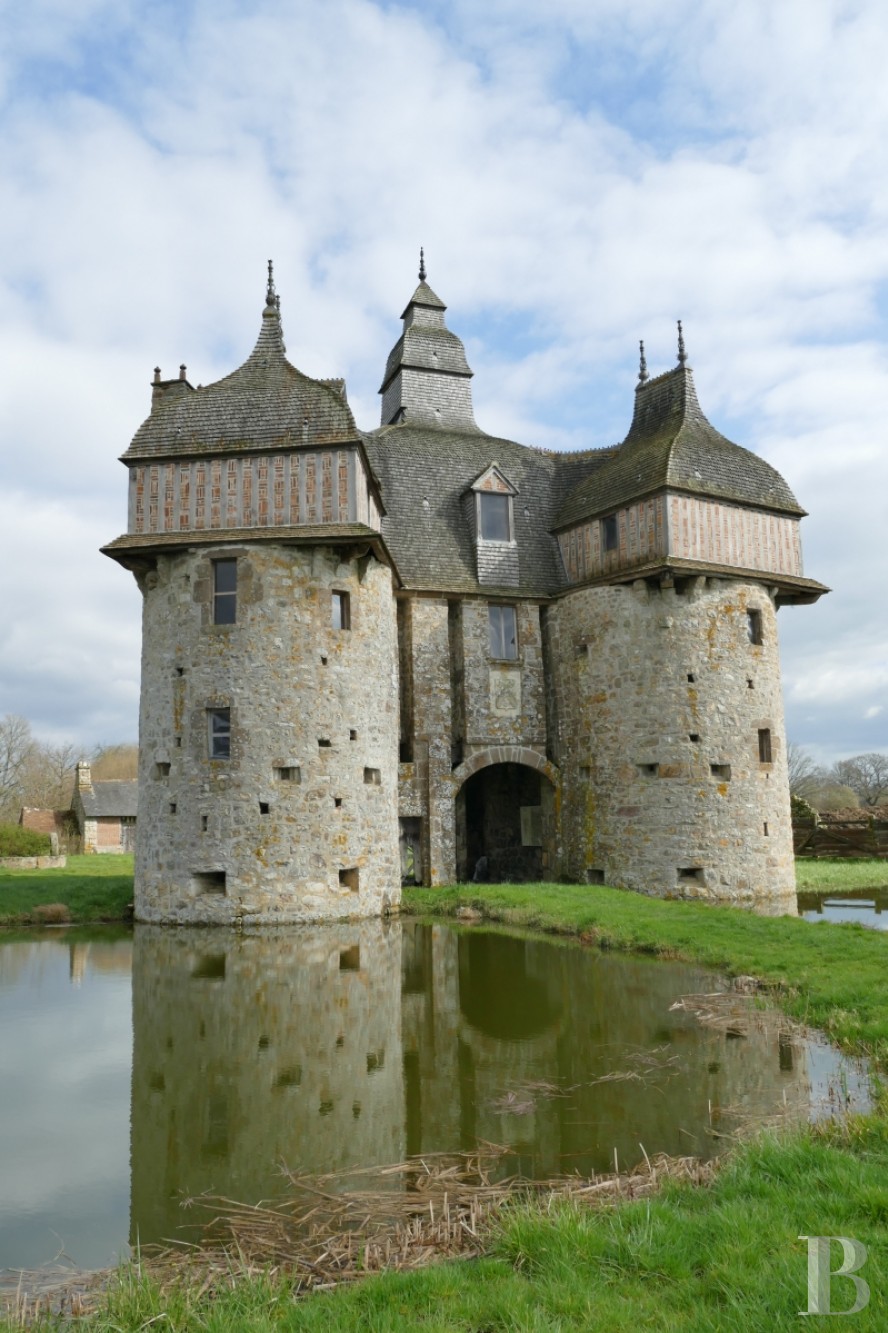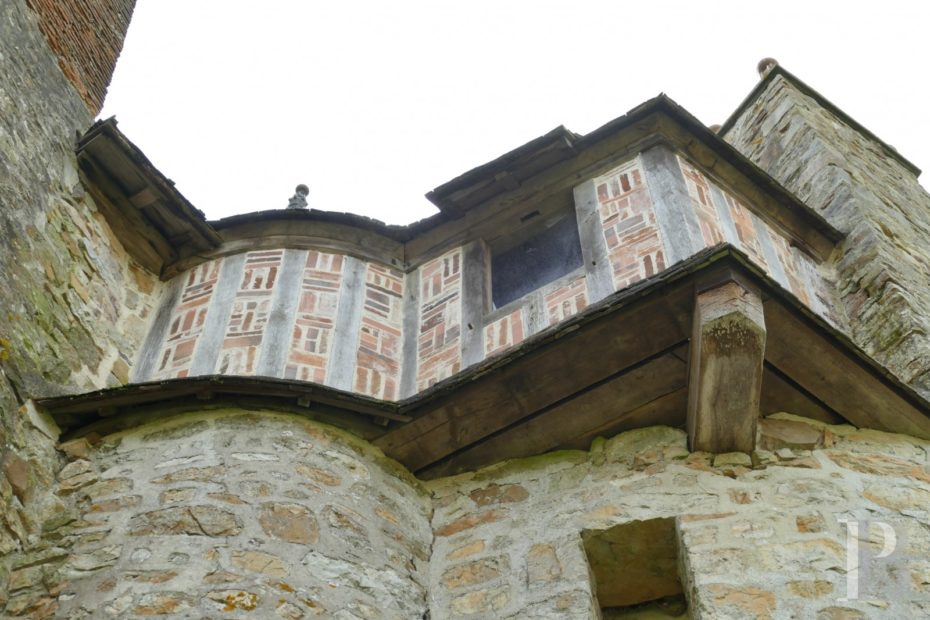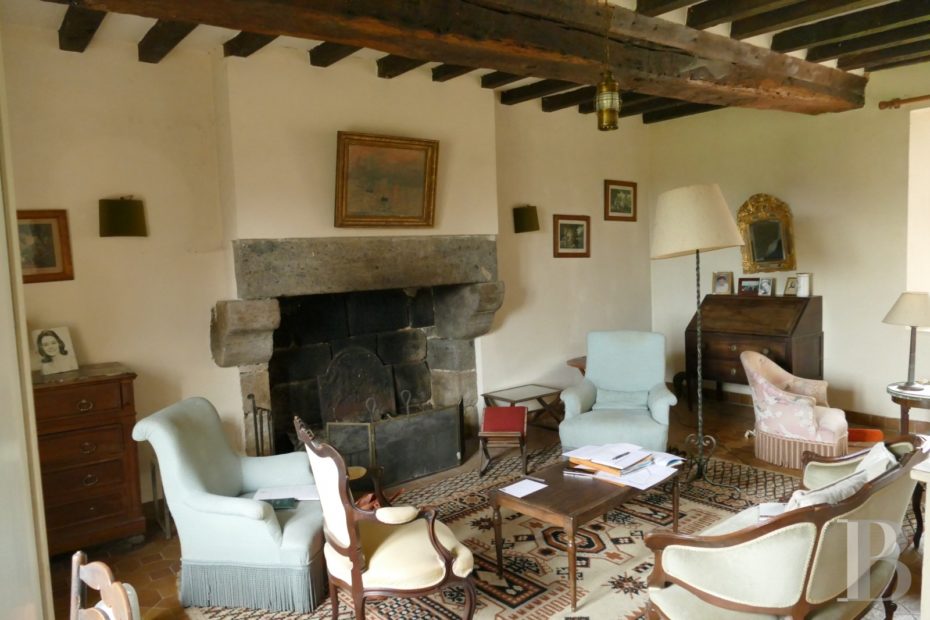 The property also includes a three bedroom house and several outbuildings, including a dovecote, the old bakery and the ruins of an old barn within its moat. The current owner has undertaken much of the difficult restoration needed and it is now quite easy to see what remains to be done.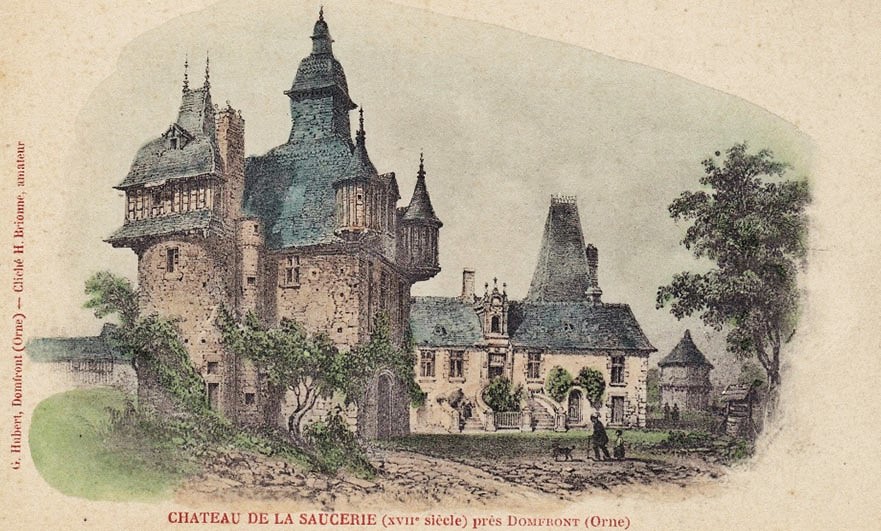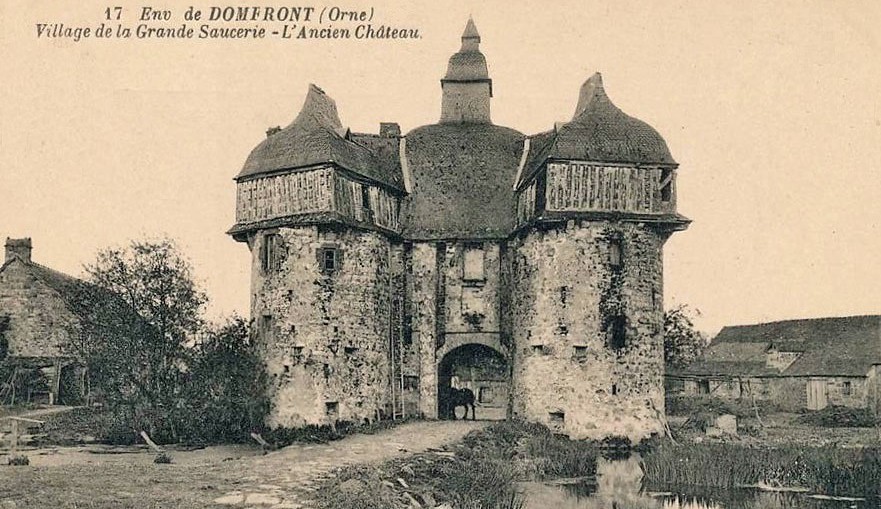 Asking price is €390,000. More photos & details.
A Sun-Trapping Classical 19th Century Chateau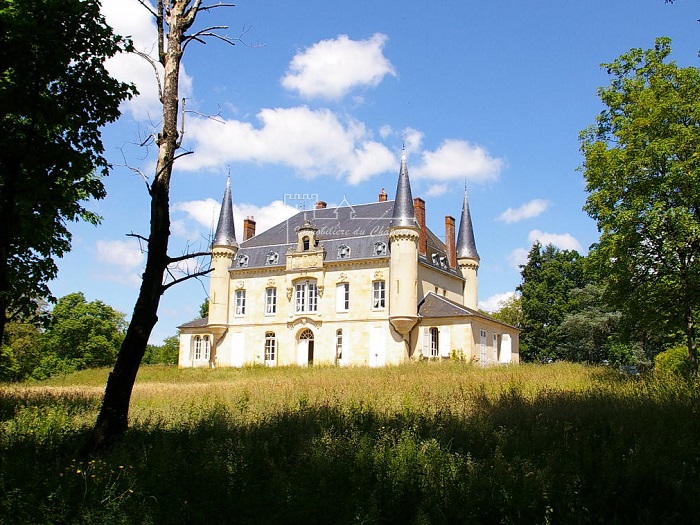 Located in Central France, near an old spa town in the direction of Bourgogne, this 650 m2 castle is surrounded by 8 hectares of land and overall in very good condition.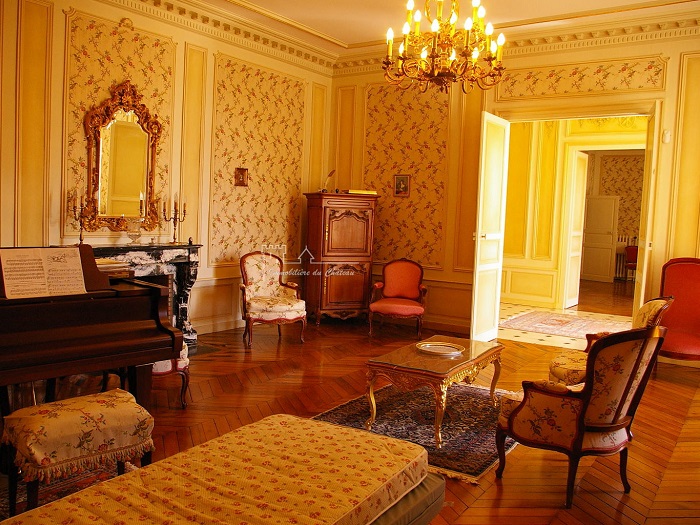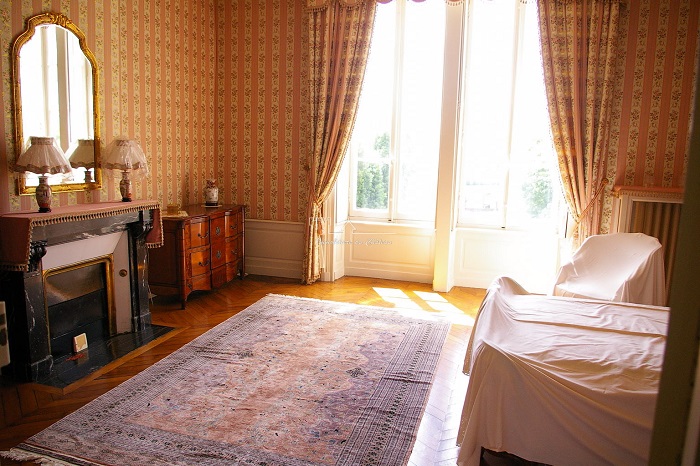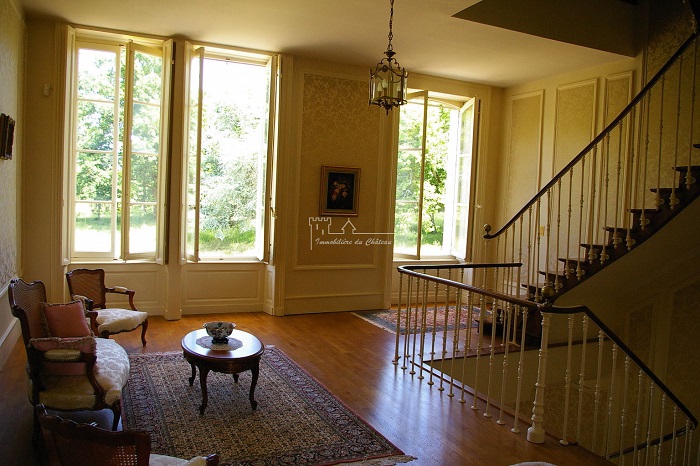 Asking €603,000. More details & photos.
A Nature Lover's Idyllic Chateau
Completely surrounded by dozens of hectares of natural surroundings and forest, while enjoying unobstructed views over its parklands, this 14th & 18th century chateau stands on the outskirts of a spa town, 2 hours from Paris. It has its own lake, with a metal bridge providing access to an islet. There's also a tennis court, farm shed, workshop and caretaker's cottage. One of the most delightful features is the little house perched in an oak tree at the entrance to the woods.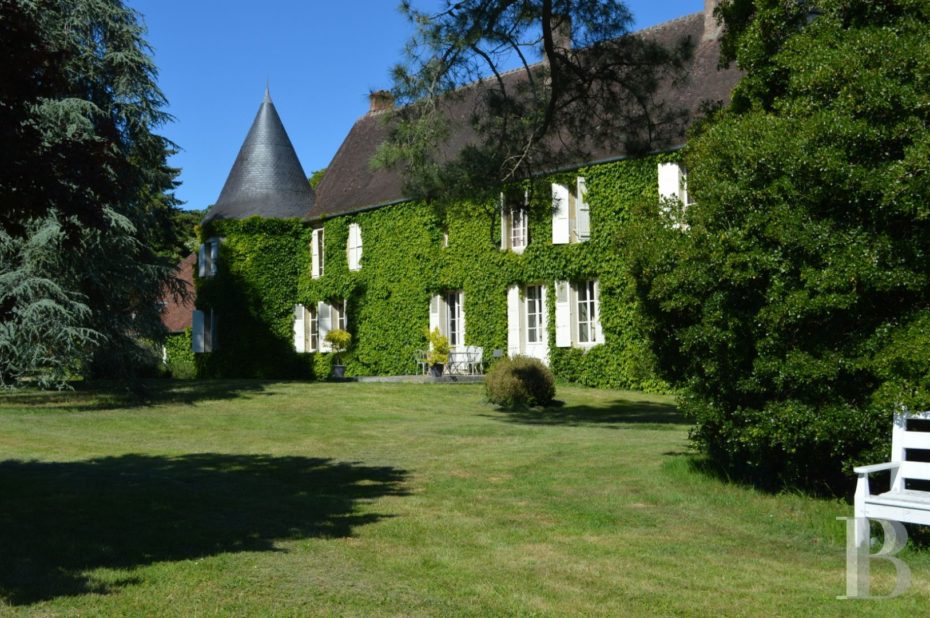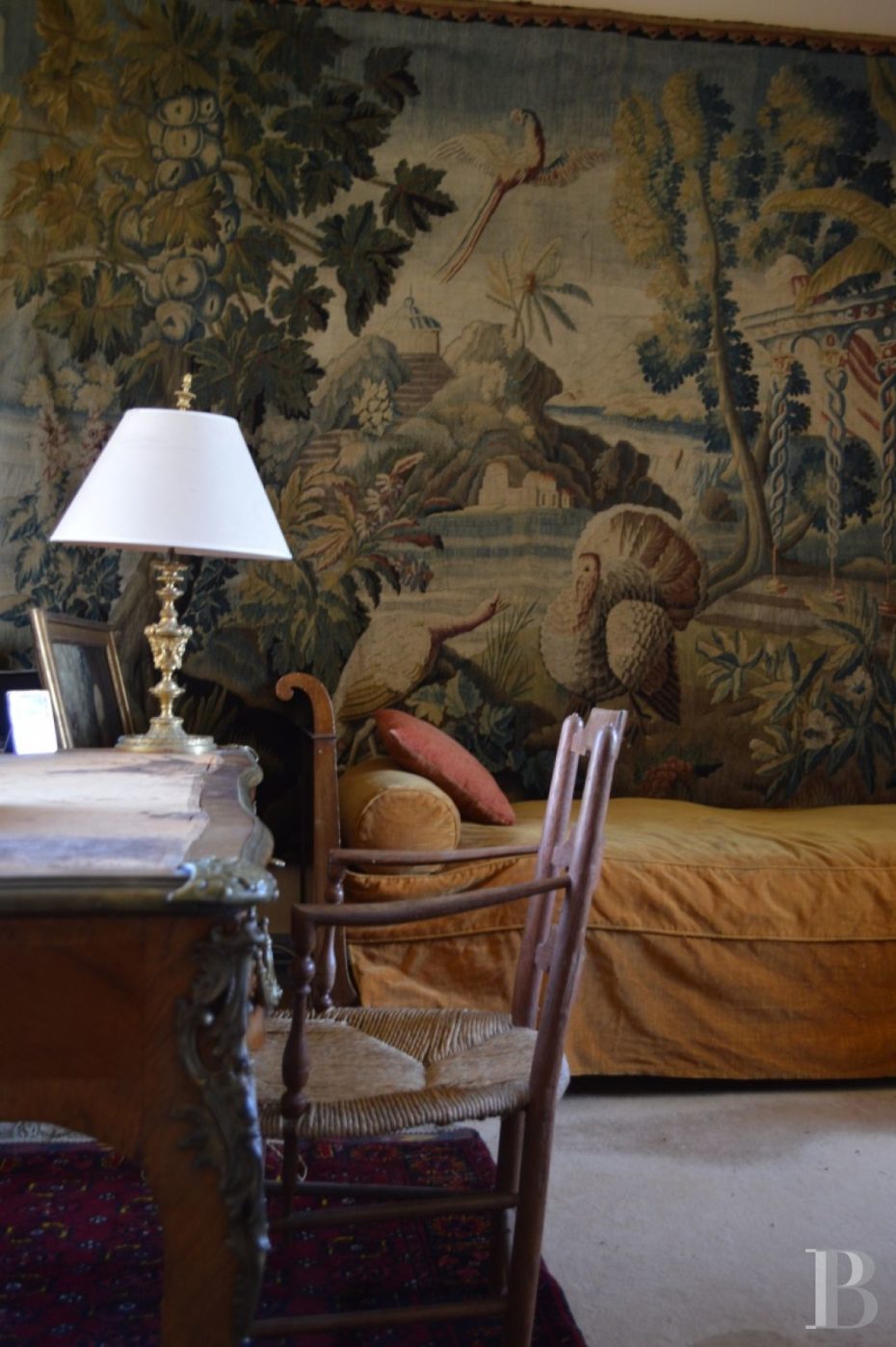 The chateau has a whopping 18 bedrooms.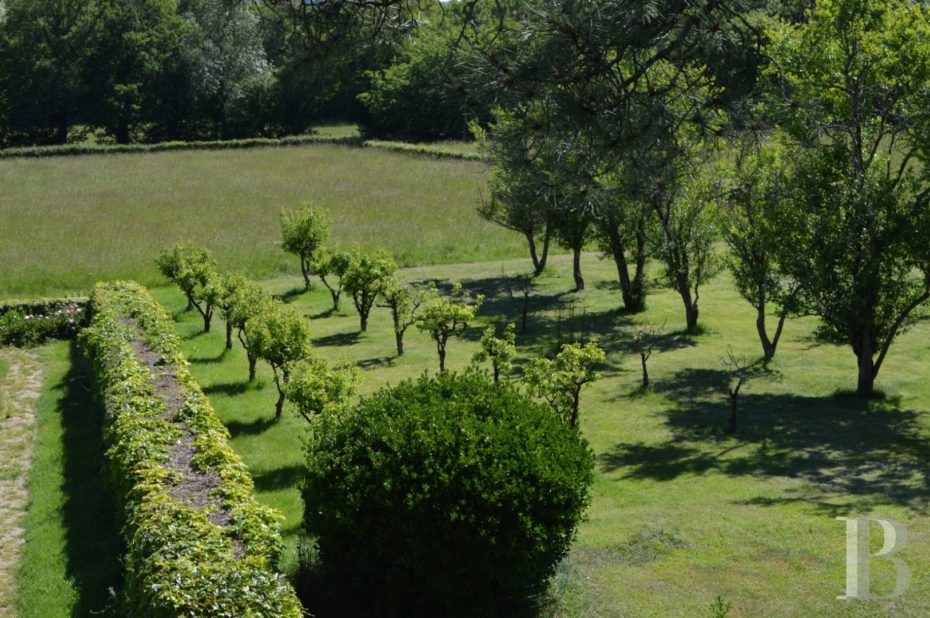 Asking price is €880,000. Details & photos here.
Architecturally Unique: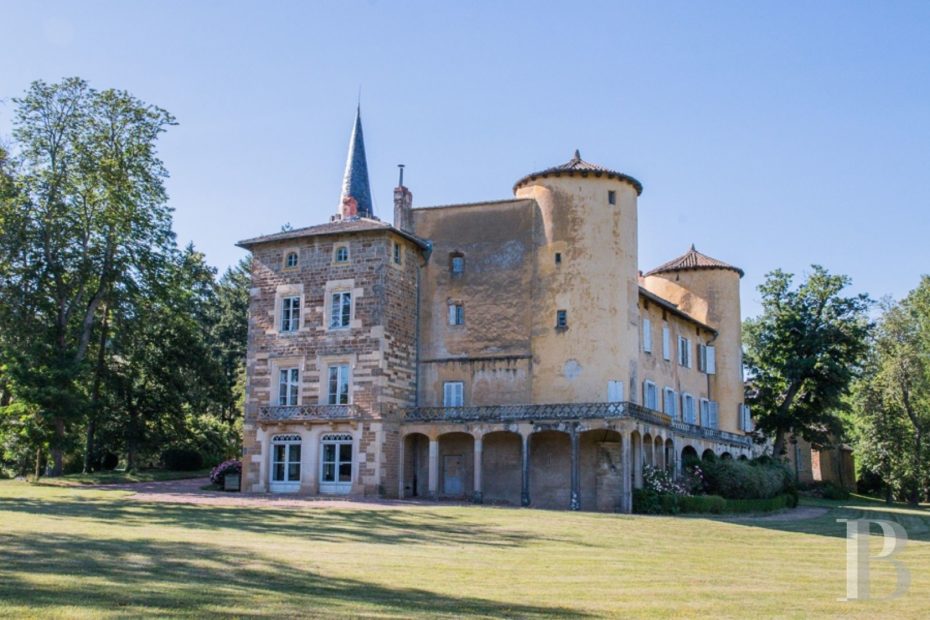 A Poet's Romanesque Historic Monument
Château de Saint-Point's most illustrious owner was the French poet Alphonse de Lamartine, who restored the 15th century castle after suffering significant damage during the French Revolution.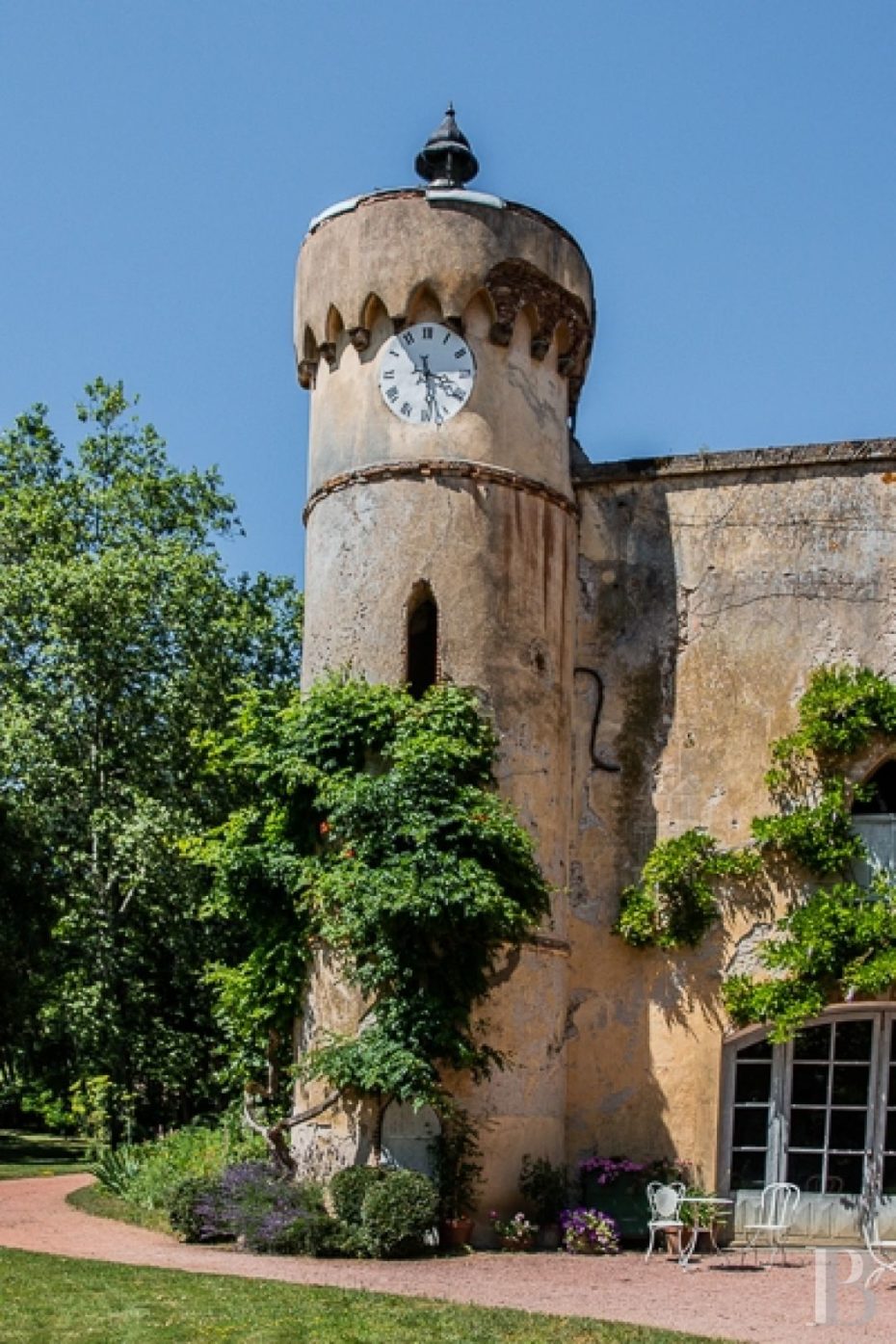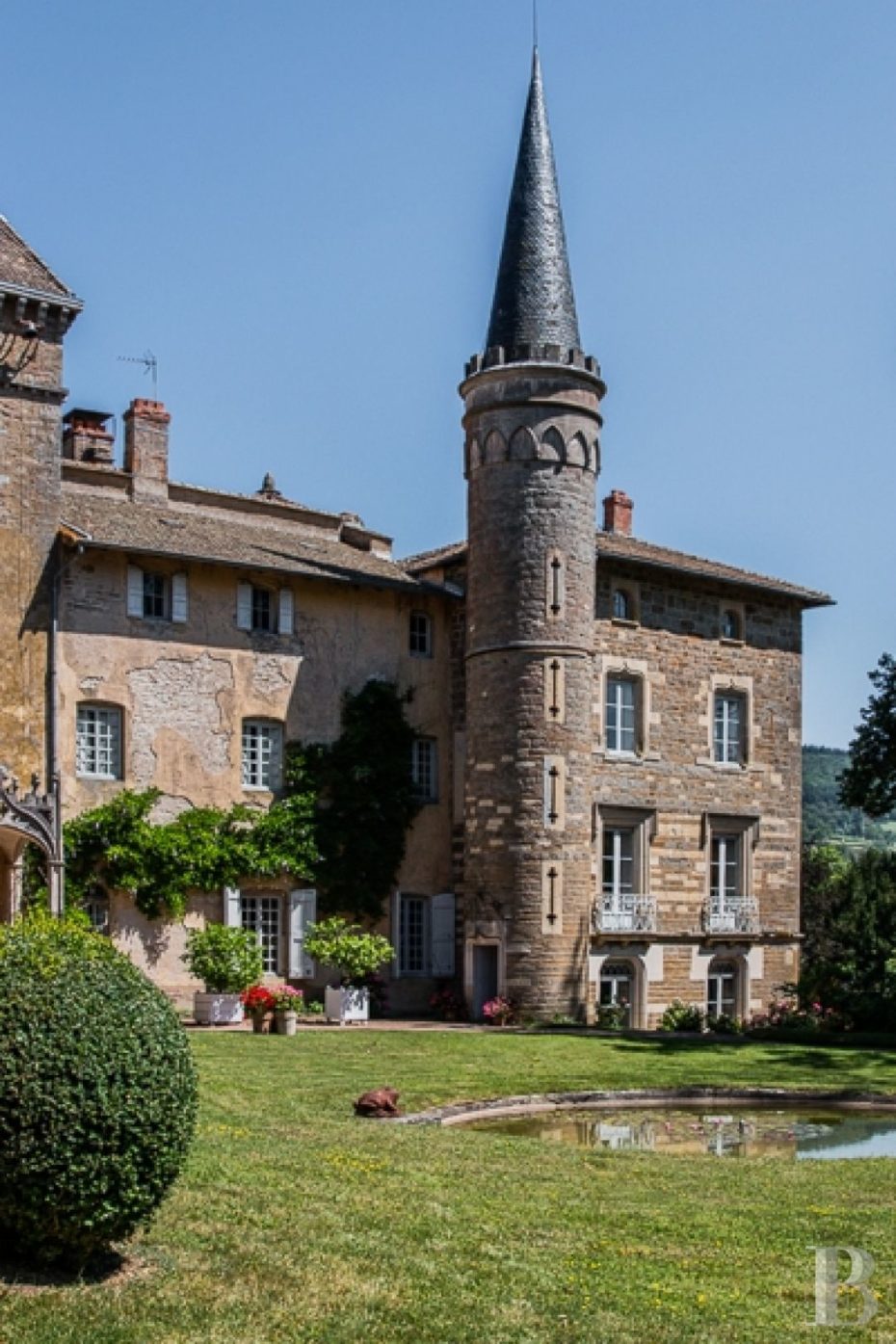 The house has 12 bedrooms and sits on a plot of 4 hectares planted with hundred year old trees. There is also a river, a greenhouse, a vegetable garden, numerous cottages, workshops and outbuildings, including one that housed a boarding school in the 1920's, and remains a veritable time capsule.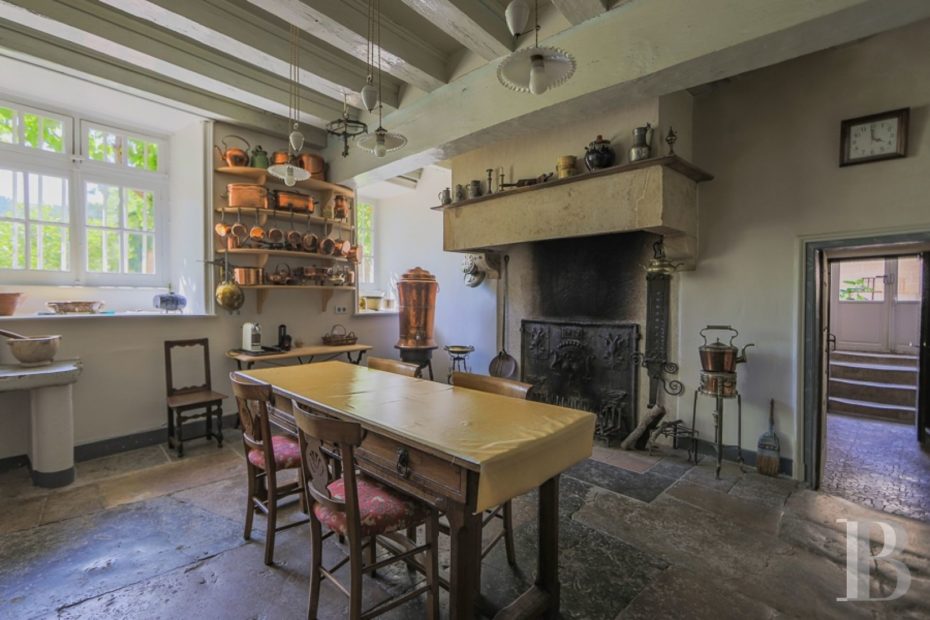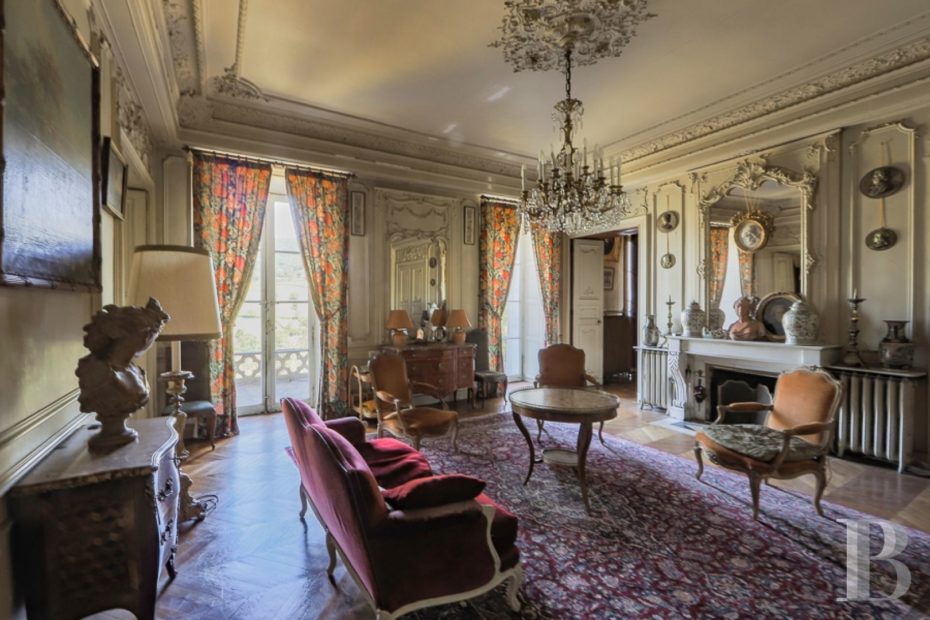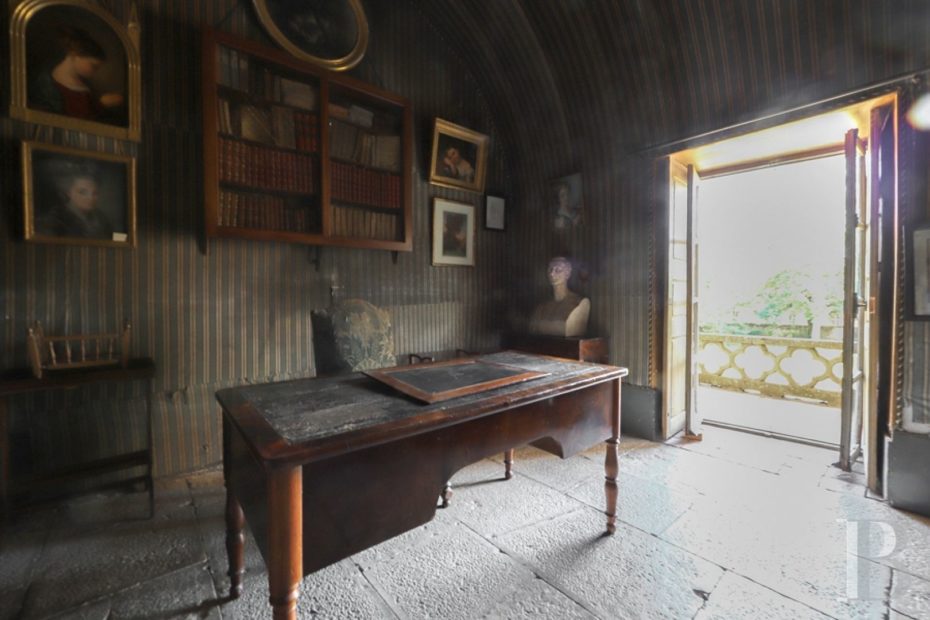 It's currently owned by the town's mayor who takes care of the maintenance, the preservation, and offers historical visits. A vaulted, wallpapered study still has the poet's own furniture.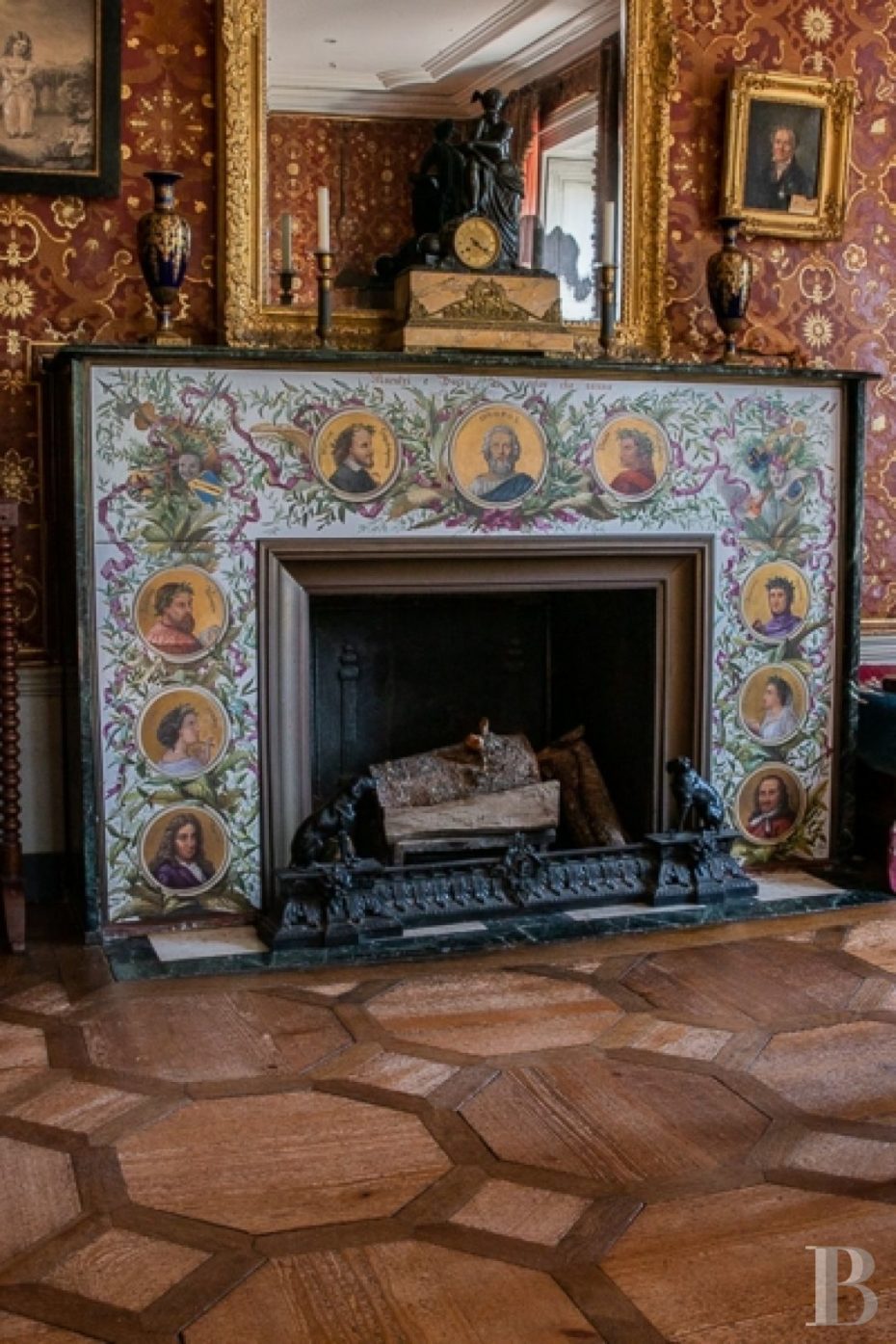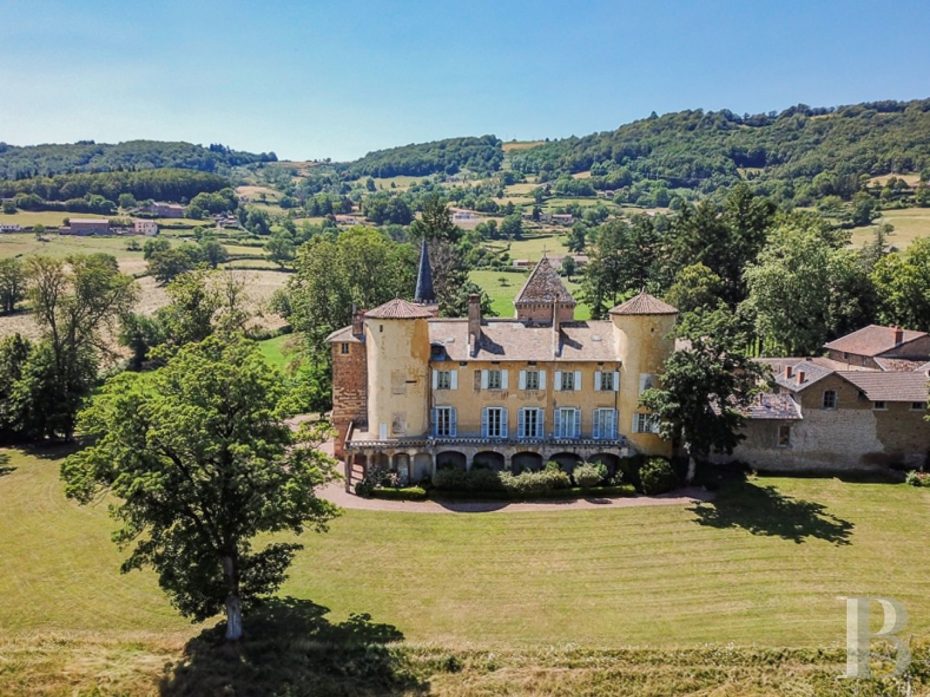 Asking price is €1 650 000. More details & photos.
A Castle fit for Wes Anderson
You'll need a movie star's budget for this majestic, 13th century, medieval castle set in 16 hectares in the midst of a regional nature park one hour from St. Tropez. The medieval facade was redesigned in the 17th century, and the four corner towers covered with glazed, fish-scale tiles reflecting the colours of all four seasons.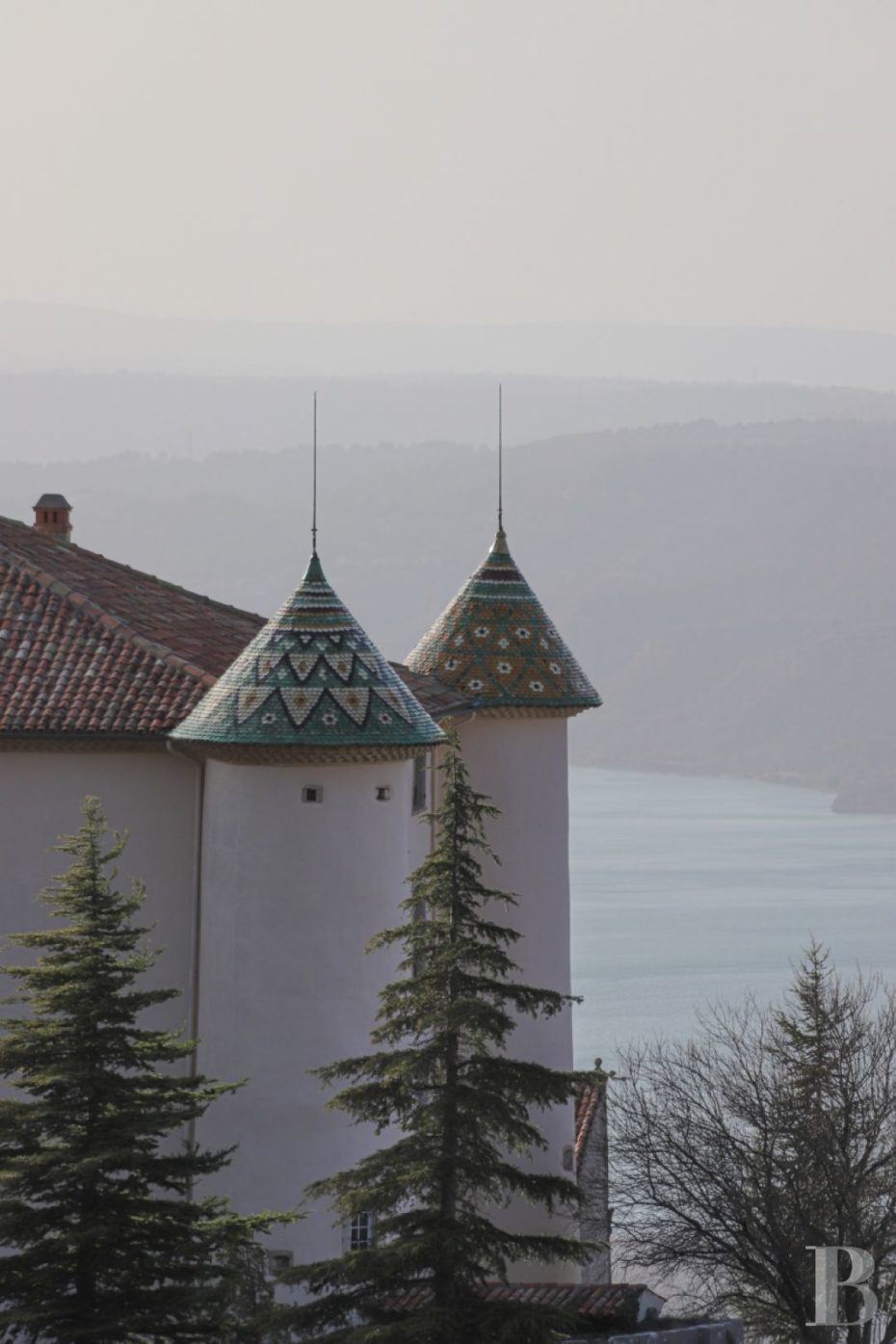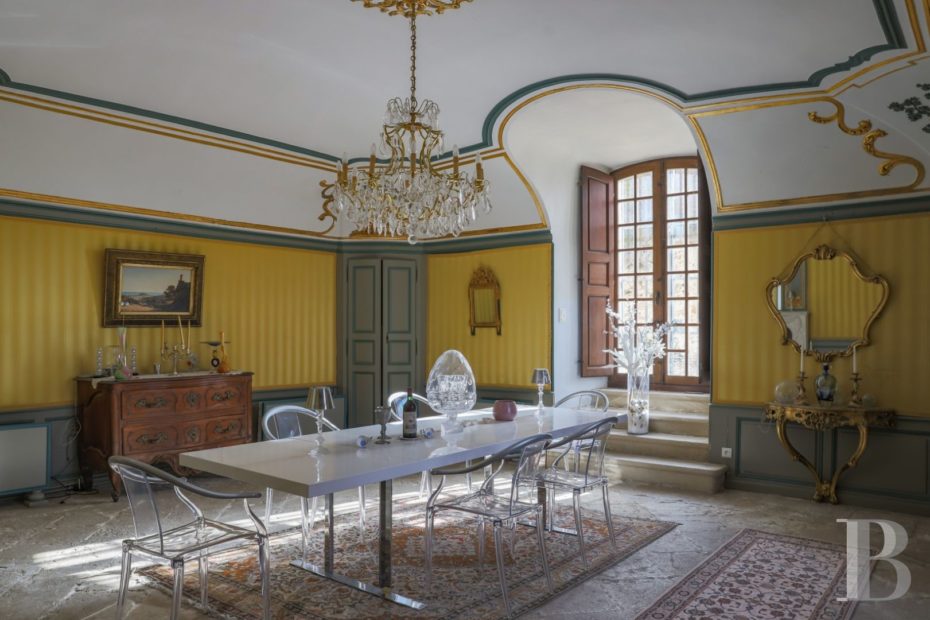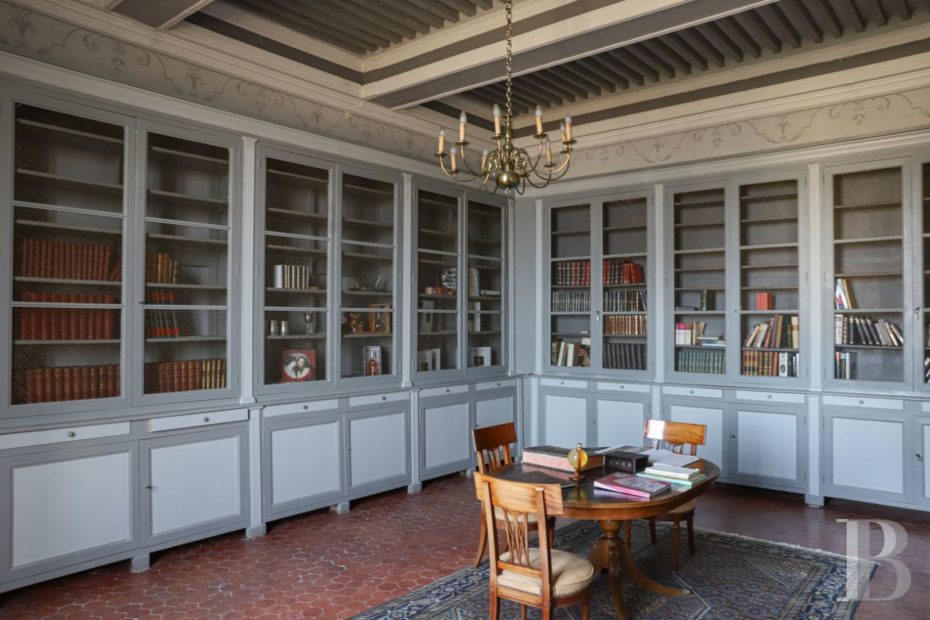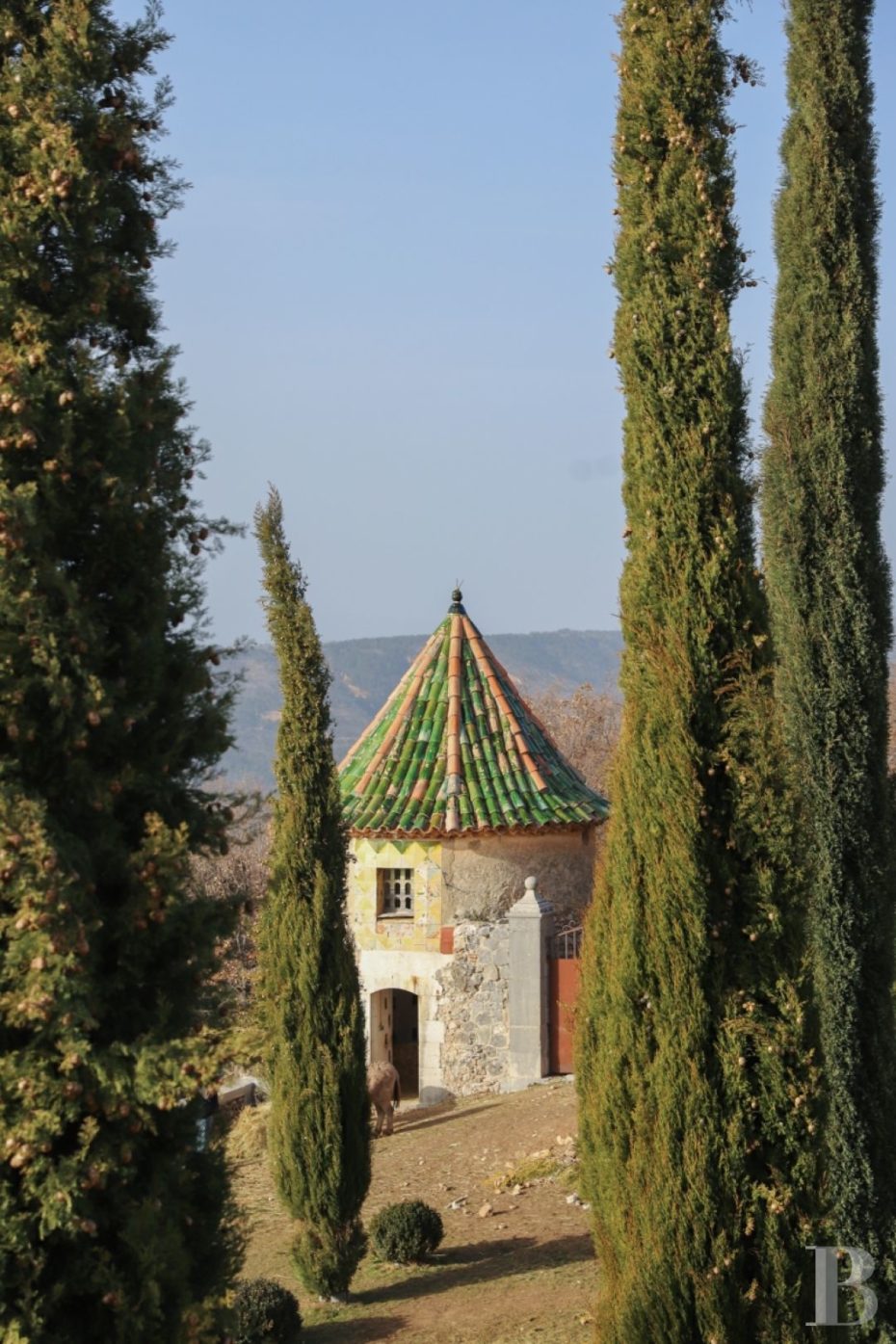 Two 18th century pavilions and an orangery keep an eye on the tiered gardens planted with cypress trees. There's also a dovecote and a gardener's cottage with the same fish-scale roofing to match the main house. The garden is listed, exuding a romantic, Italian charm.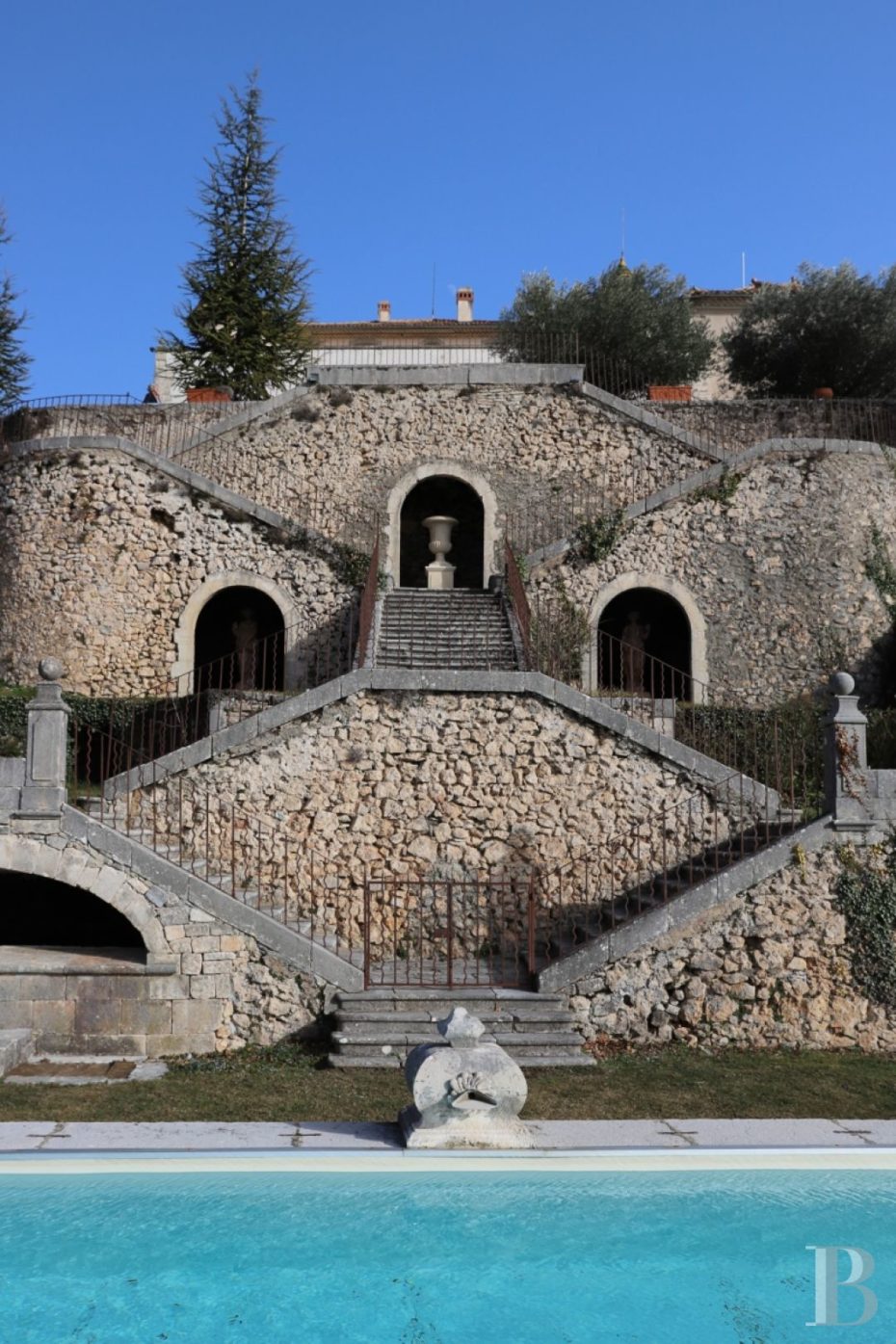 Asking price is €15,500,000. More photos & details.
A Palladian English Estate in Champagne
Built in 1810 for the young bride of an aristocrat, the villa became a historic monument in 2005 and after years of abandonment was recently restored to a very high standard. If you can't afford to buy it, the current owners are still running it as a B&B.
Asking price €1,950,000. More details & photos.
Seriously Old & Oozing History: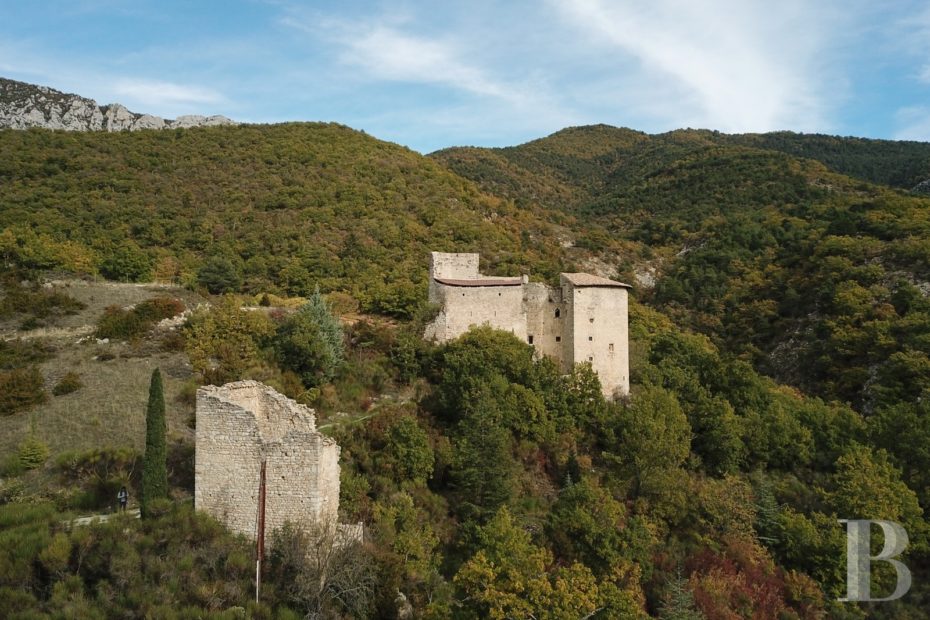 A 13th century, feudal castle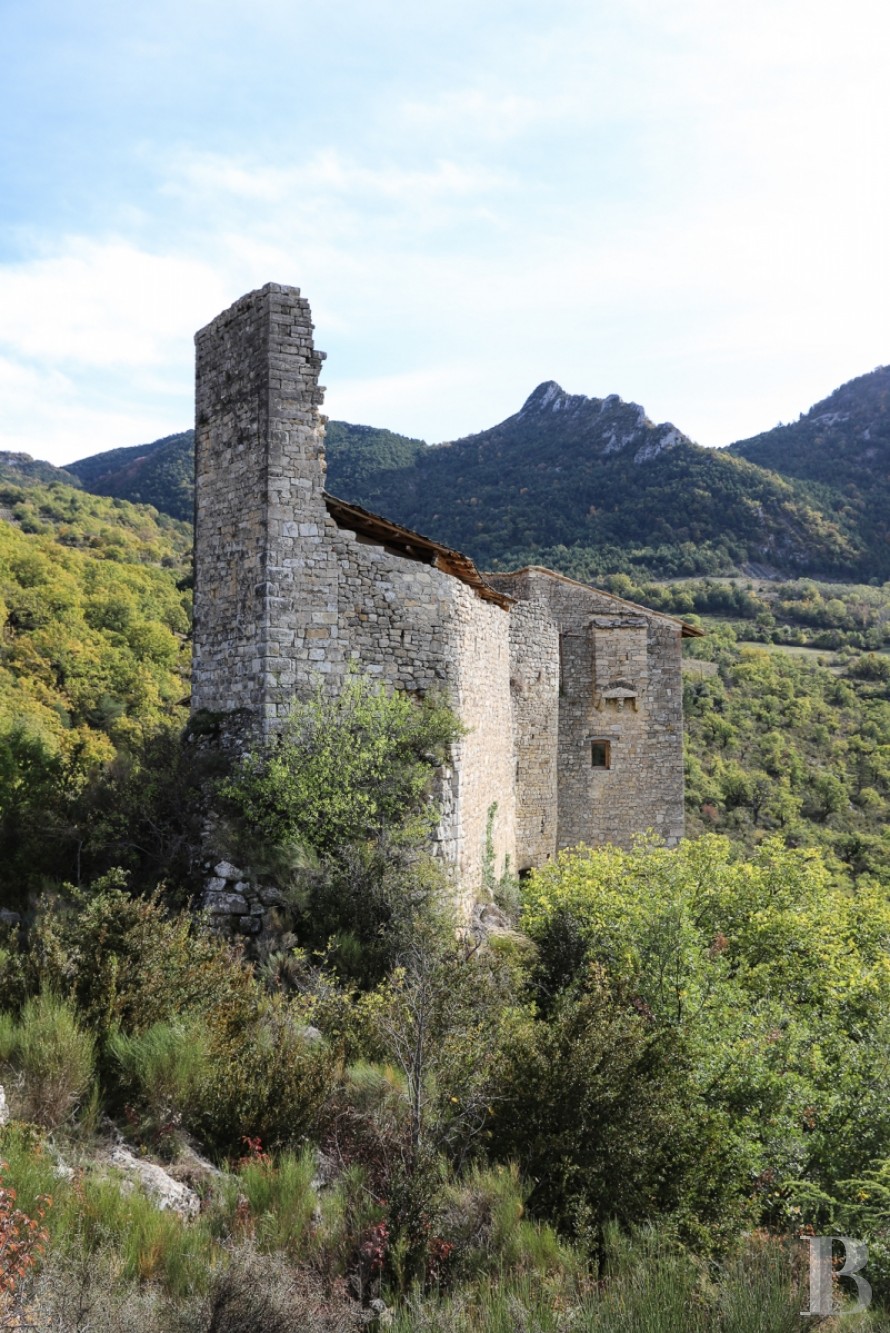 The magic of this property is no doubt its 360° view of unspoilt countryside in the French department of Drôme where the alpine and Provencal influences meet. It comprises a castle spanning four floors, the ruins of an old tower that awaits renovation and those of a building once used as an outbuilding.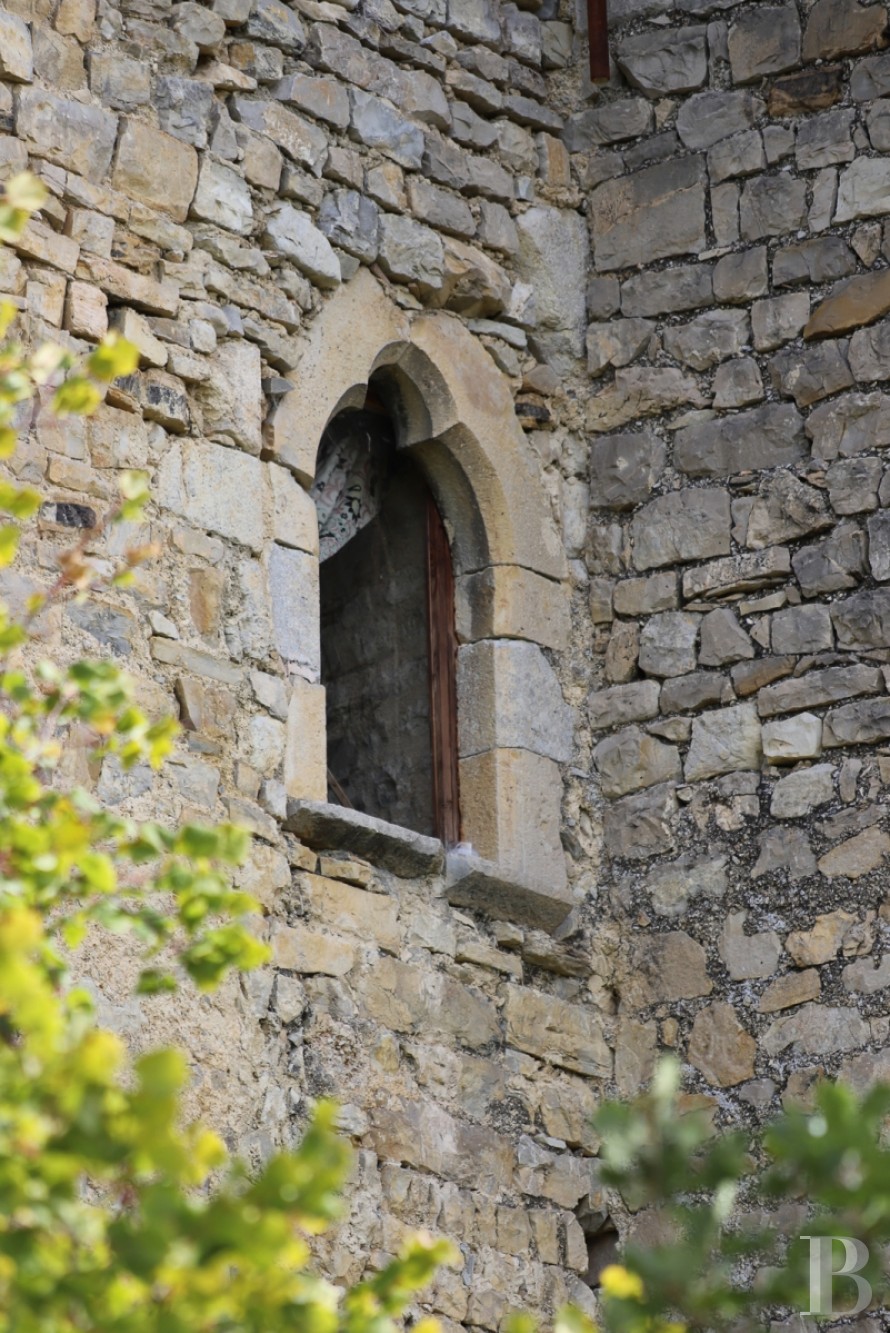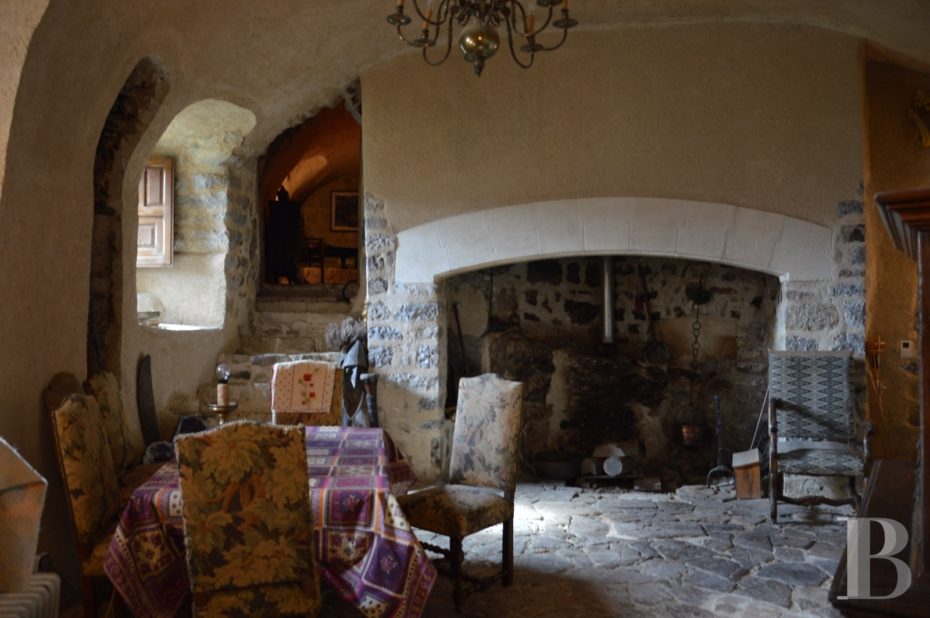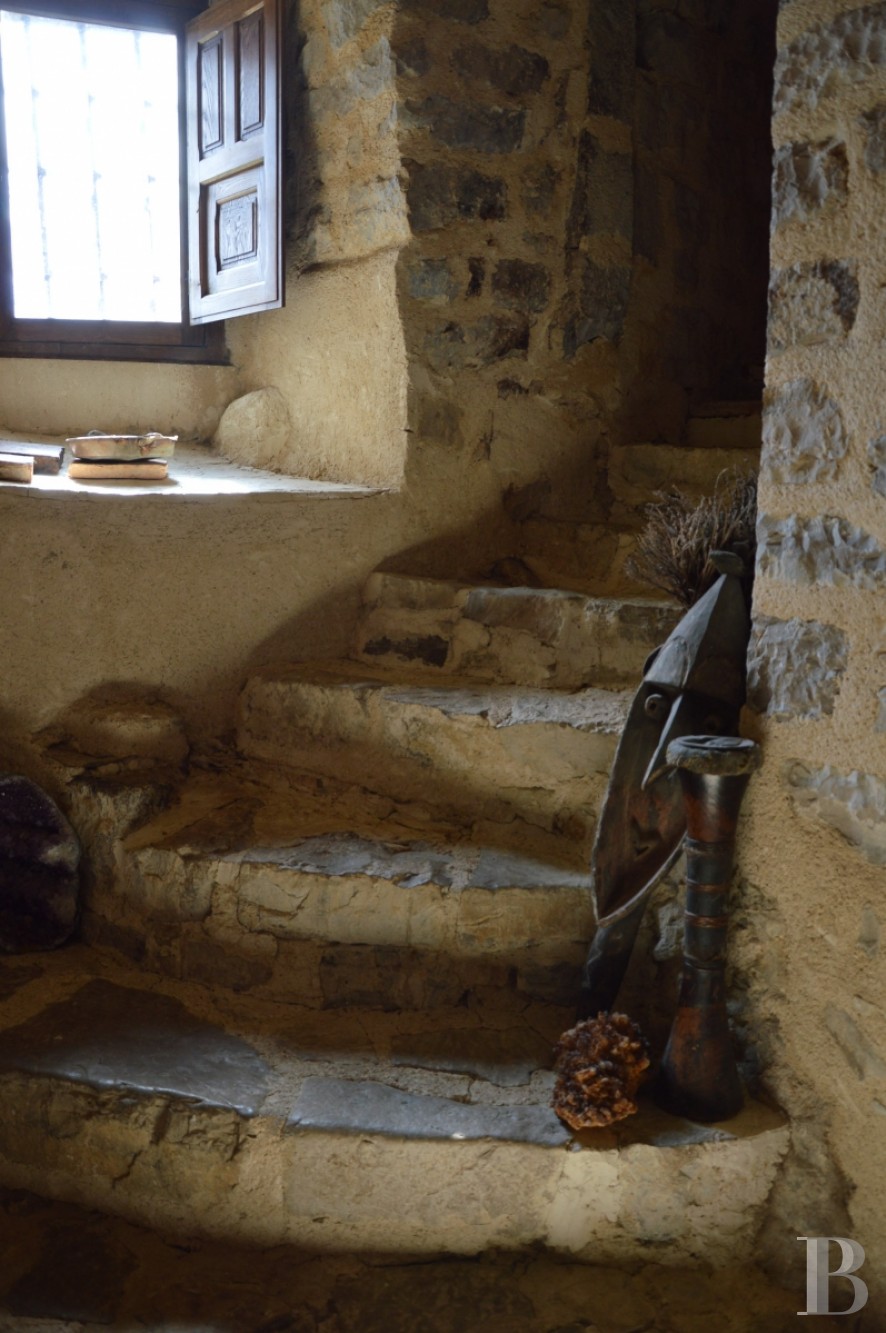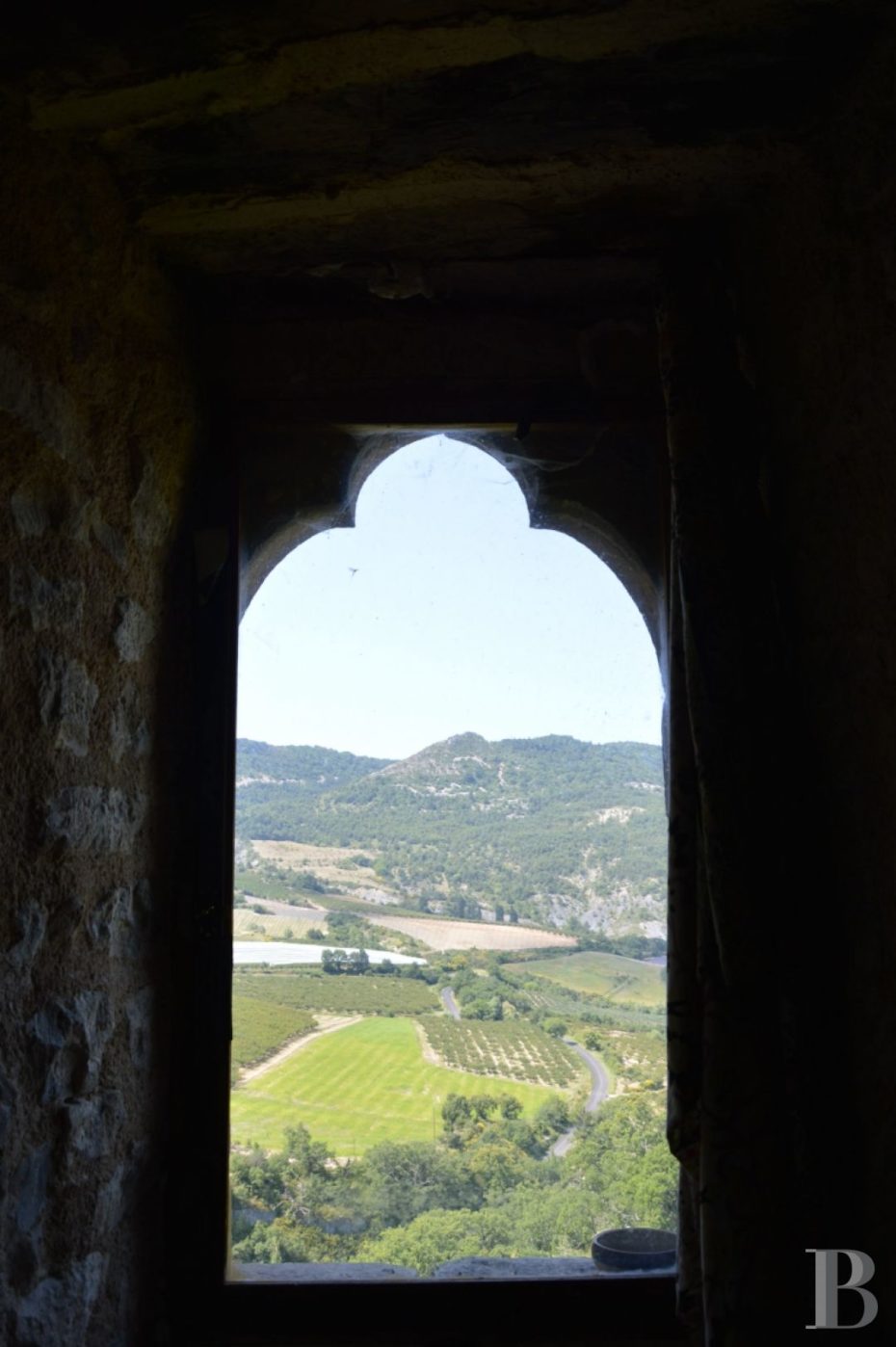 Asking price is €780 000. More details & photos.
A fortress overlooking the Savoy Valley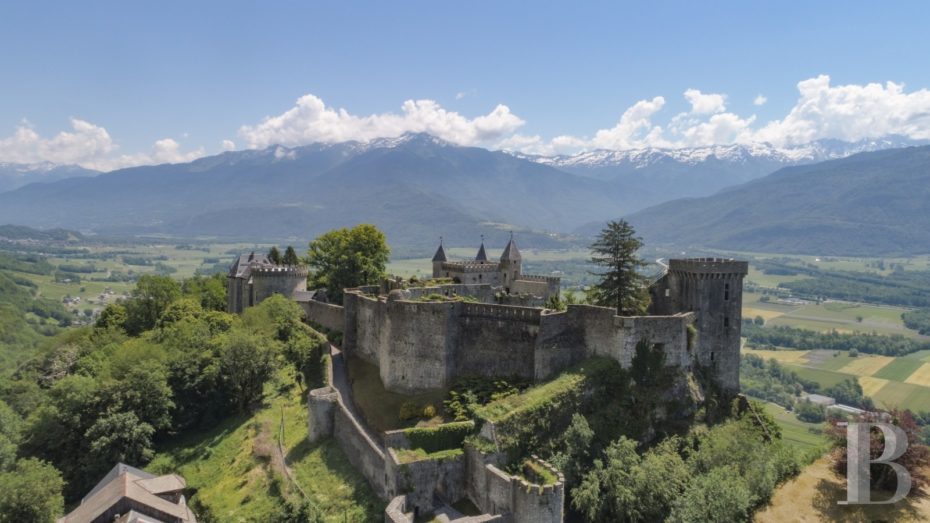 This site was very probably occupied since Antiquity, standing at an altitude of 550 meters. The castle became a prison from 1564 to 1792, holding the Marquis of Sade himself for a time. There is still graffiti carved onto the walls. of the dungeon. It was later abandoned for over 80 years, resulting in major deterioration, but has now since been owned by the same family since 1869 and undergone significant renovation. The fact that entire site has French Historic Monument listing means that it is entitled to numerous interesting and sought-after tax and heritage benefits. It is currently a private property open to visitors half the year.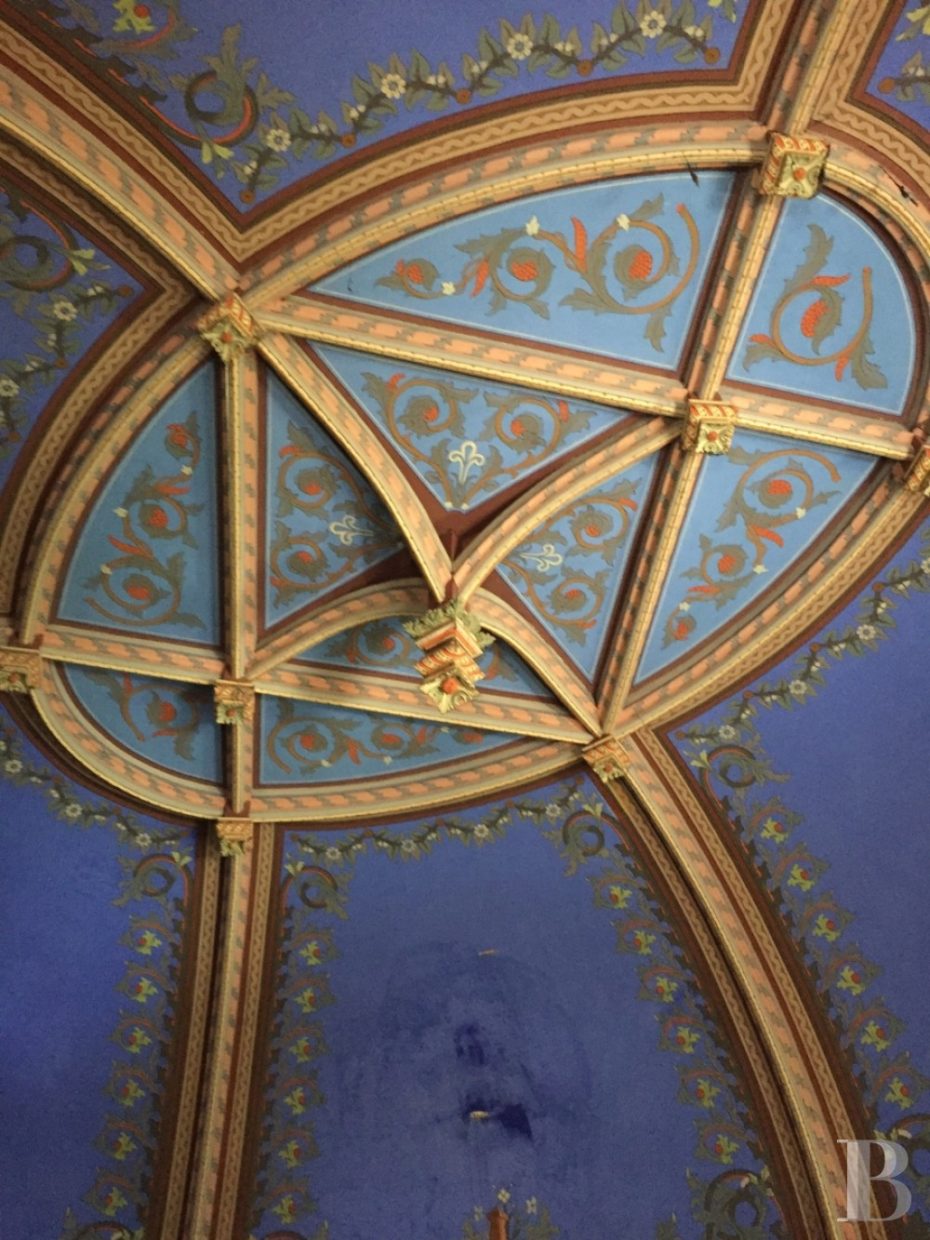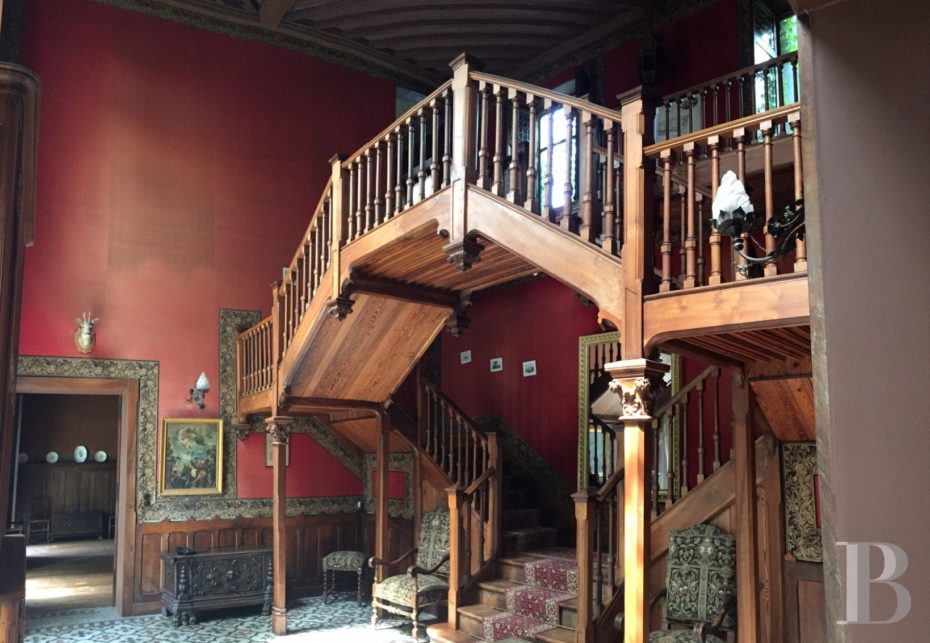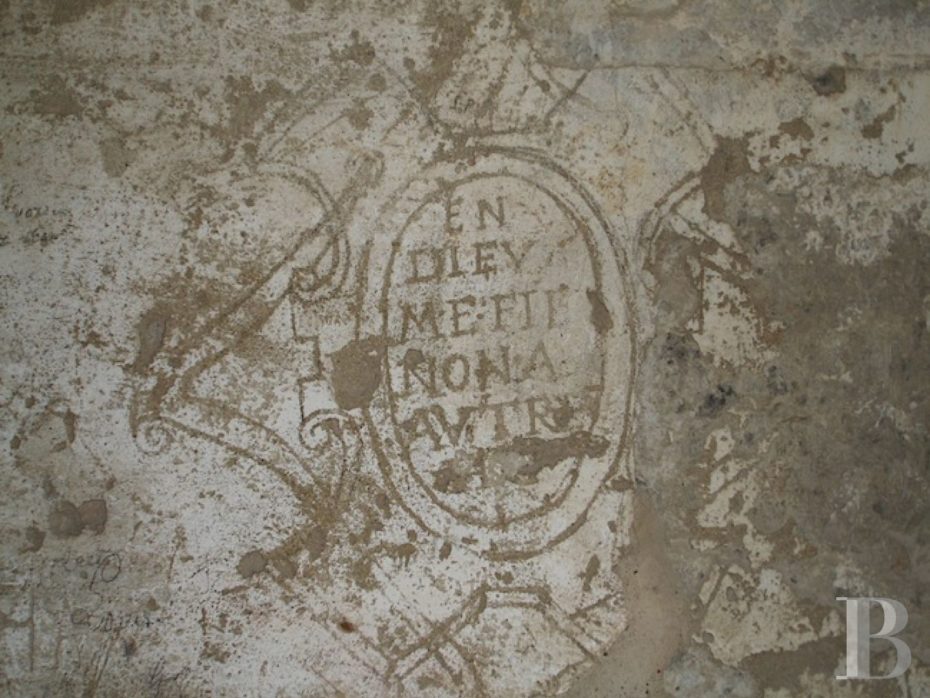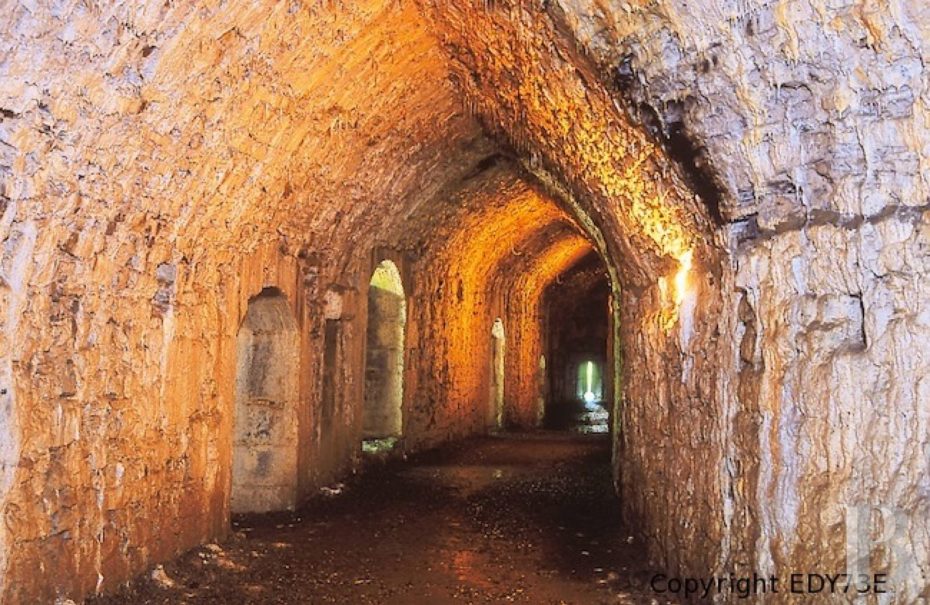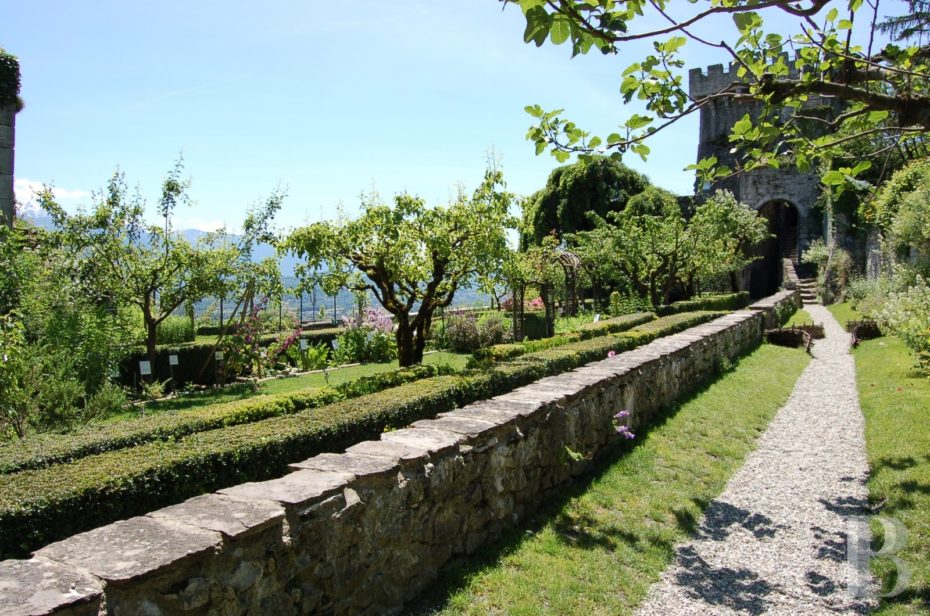 Its remarkable gardens are reminiscent of a scene from Game of Thrones and has varieties of species of herbs including poisonous plants that black-magicians used. The view of Mont Blanc from the tower is breath-taking.
Asking price is €4 250 000. More photos and details.
A Sleeping Chateau, Untouched since the Revolution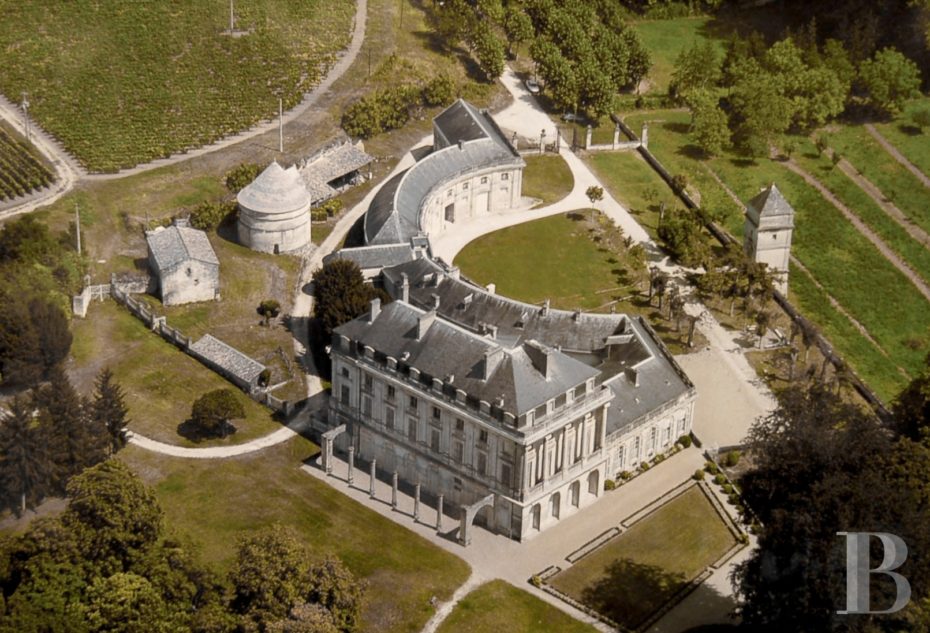 The "Château du Bouilh" was tailor made for the last King of France, and has been left virtually untouched since the country's Revolution, from dusty armchairs to the cobwebbed curtains. It's been the keeper of the most intimate secrets of Marie Antoinette's court, with roots going back even to the Middle Ages. But it's stayed the sands of time – and isolation – long enough.
Read more about this chateau here, which nearly a year after our original article on it, is still for sale.