1. Inside an Old Pencil Factory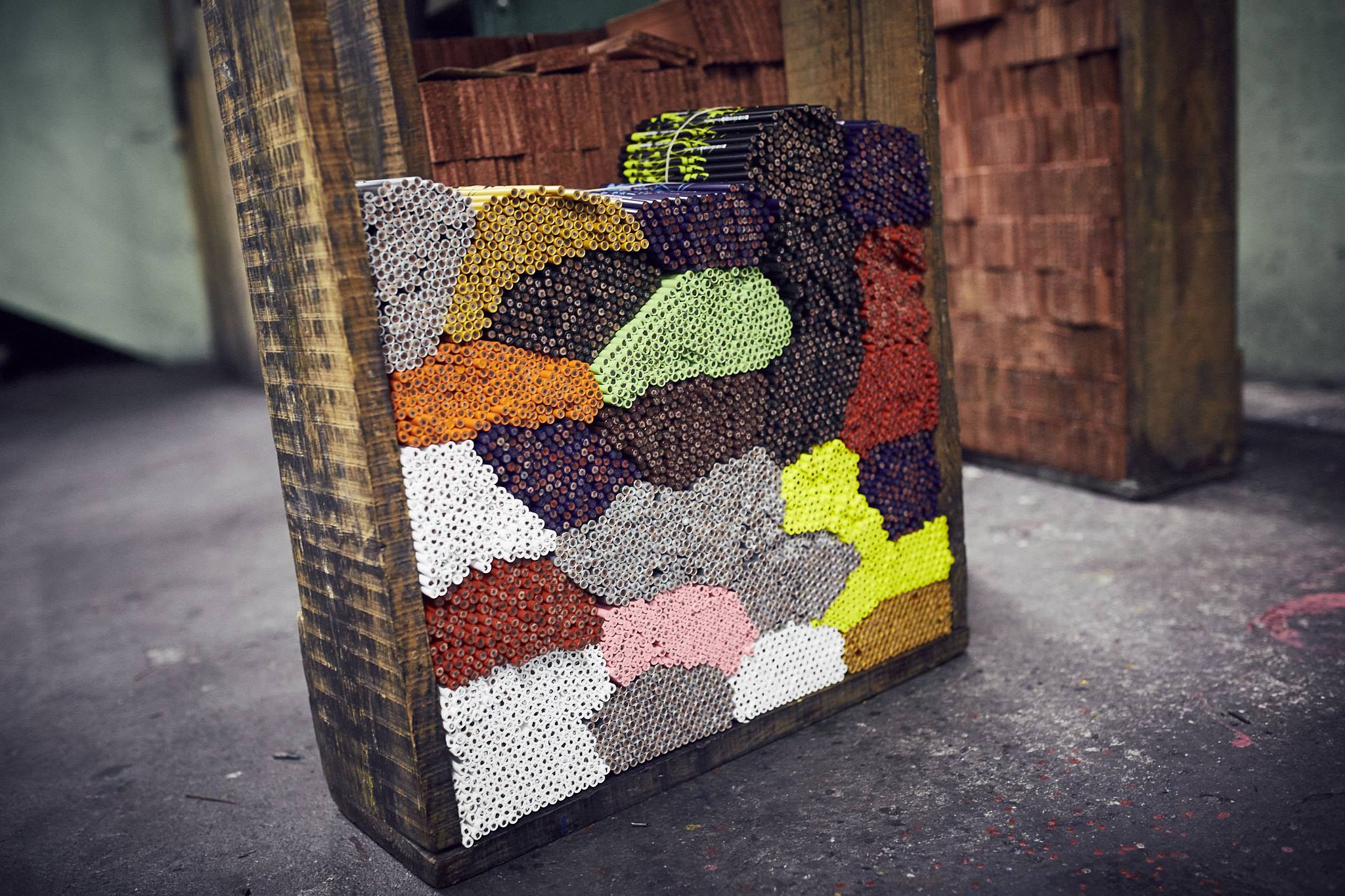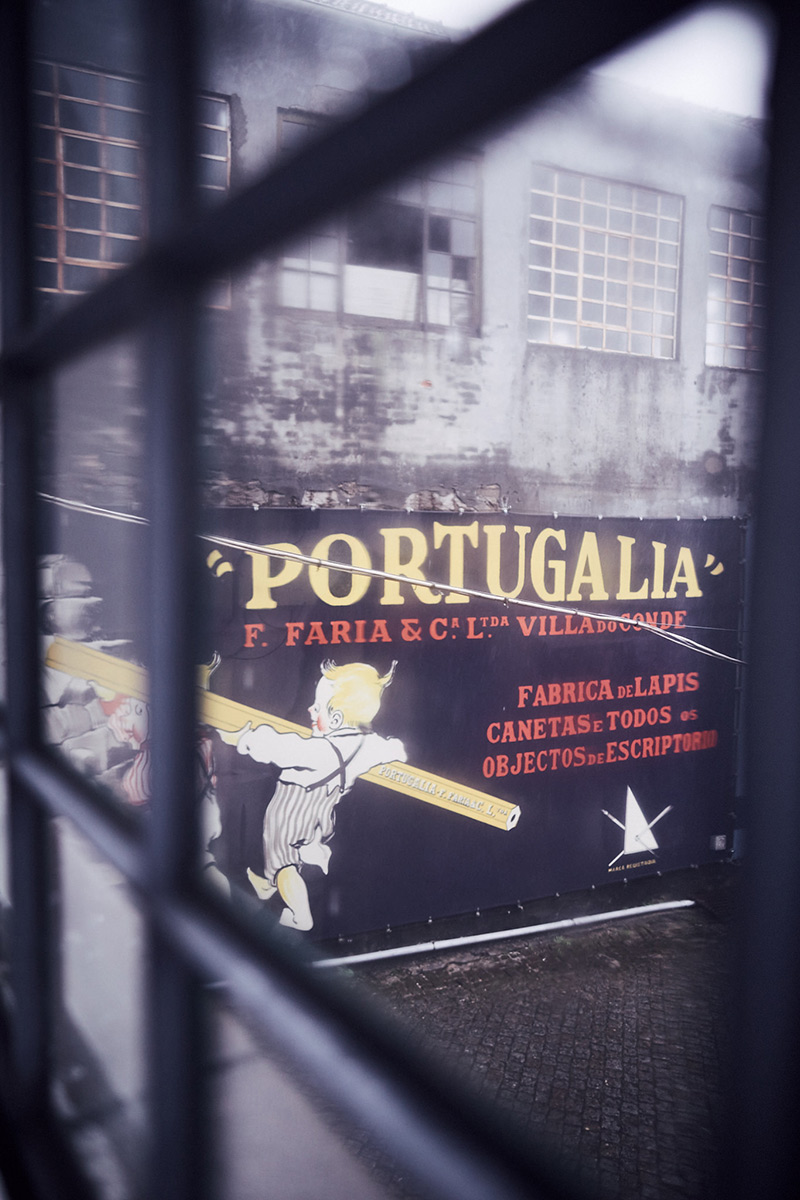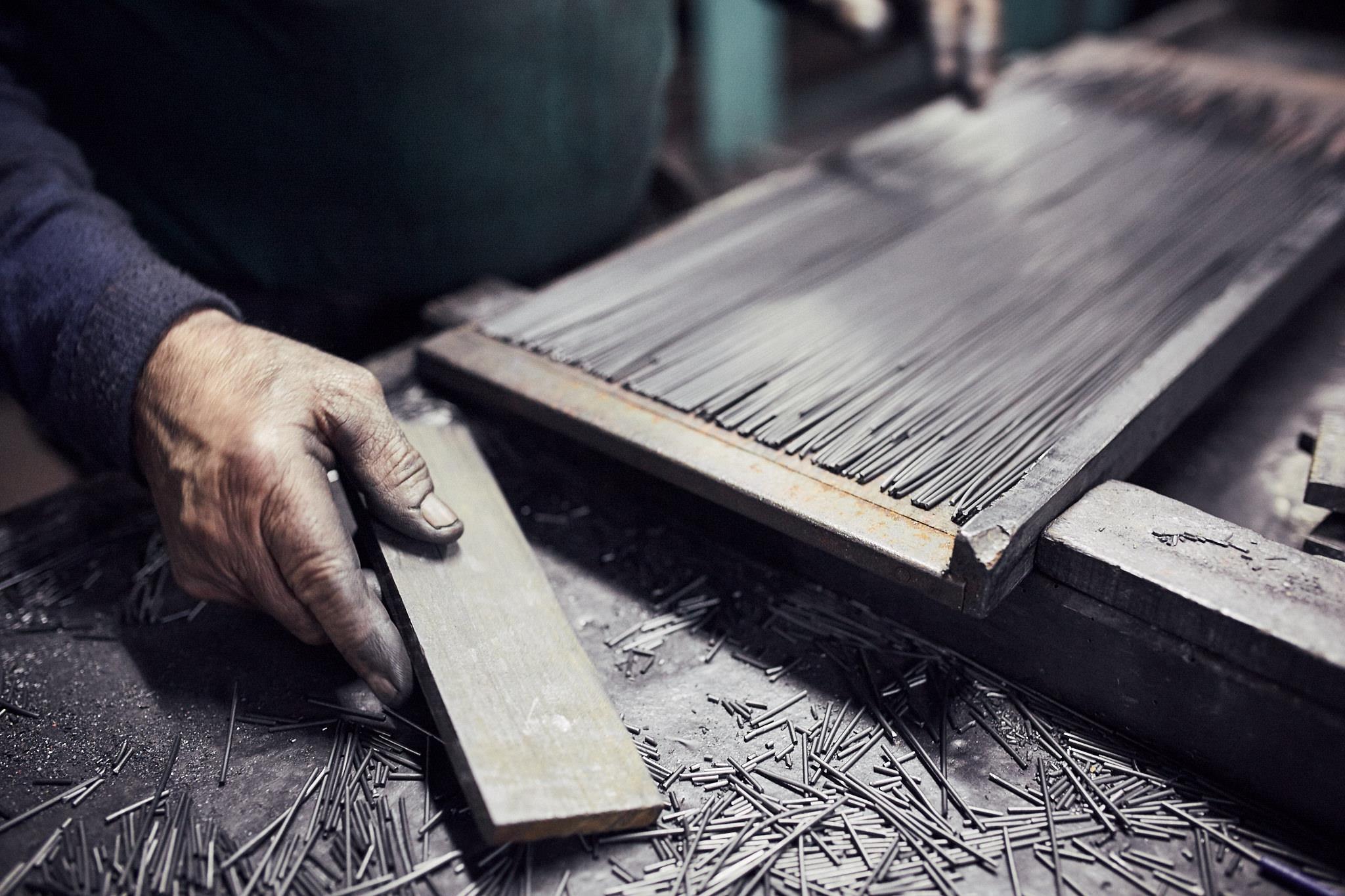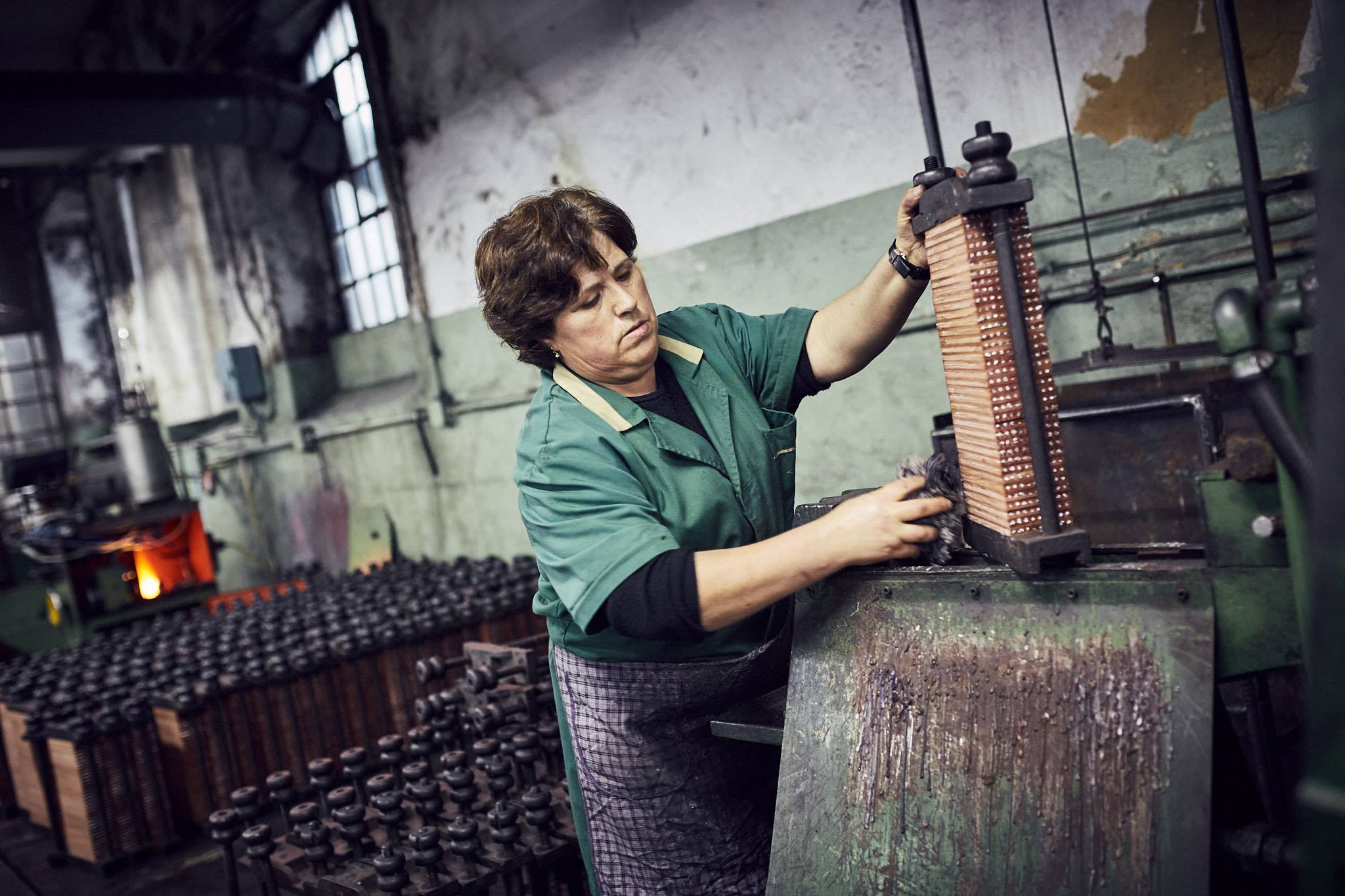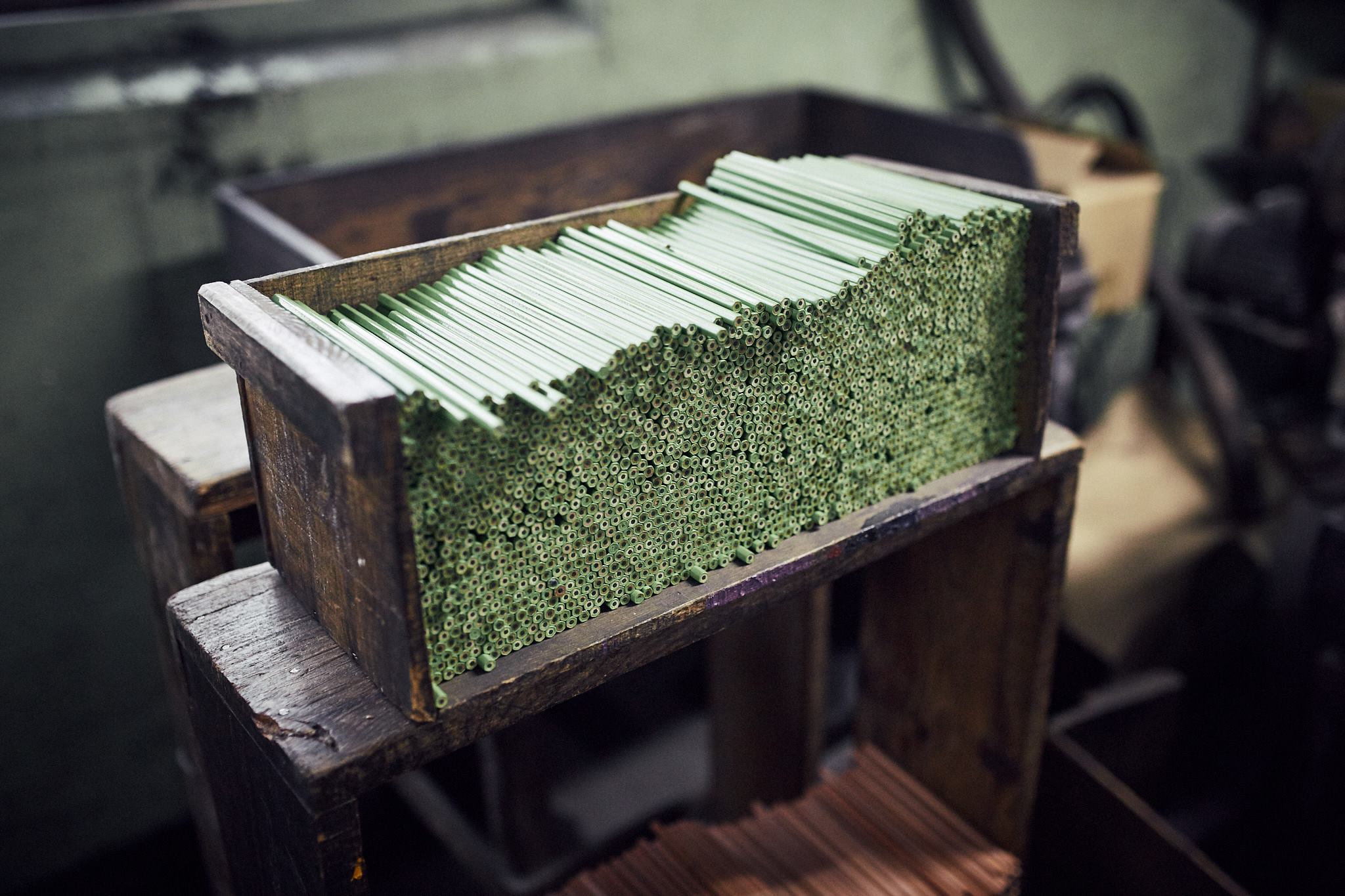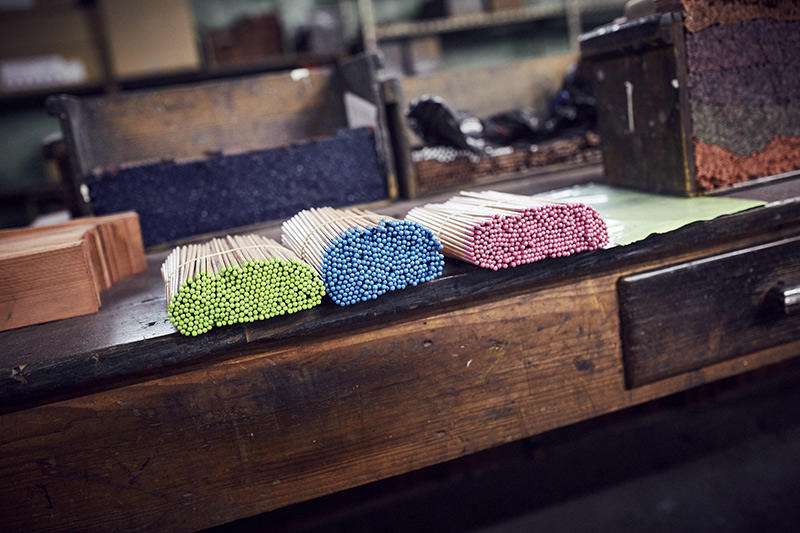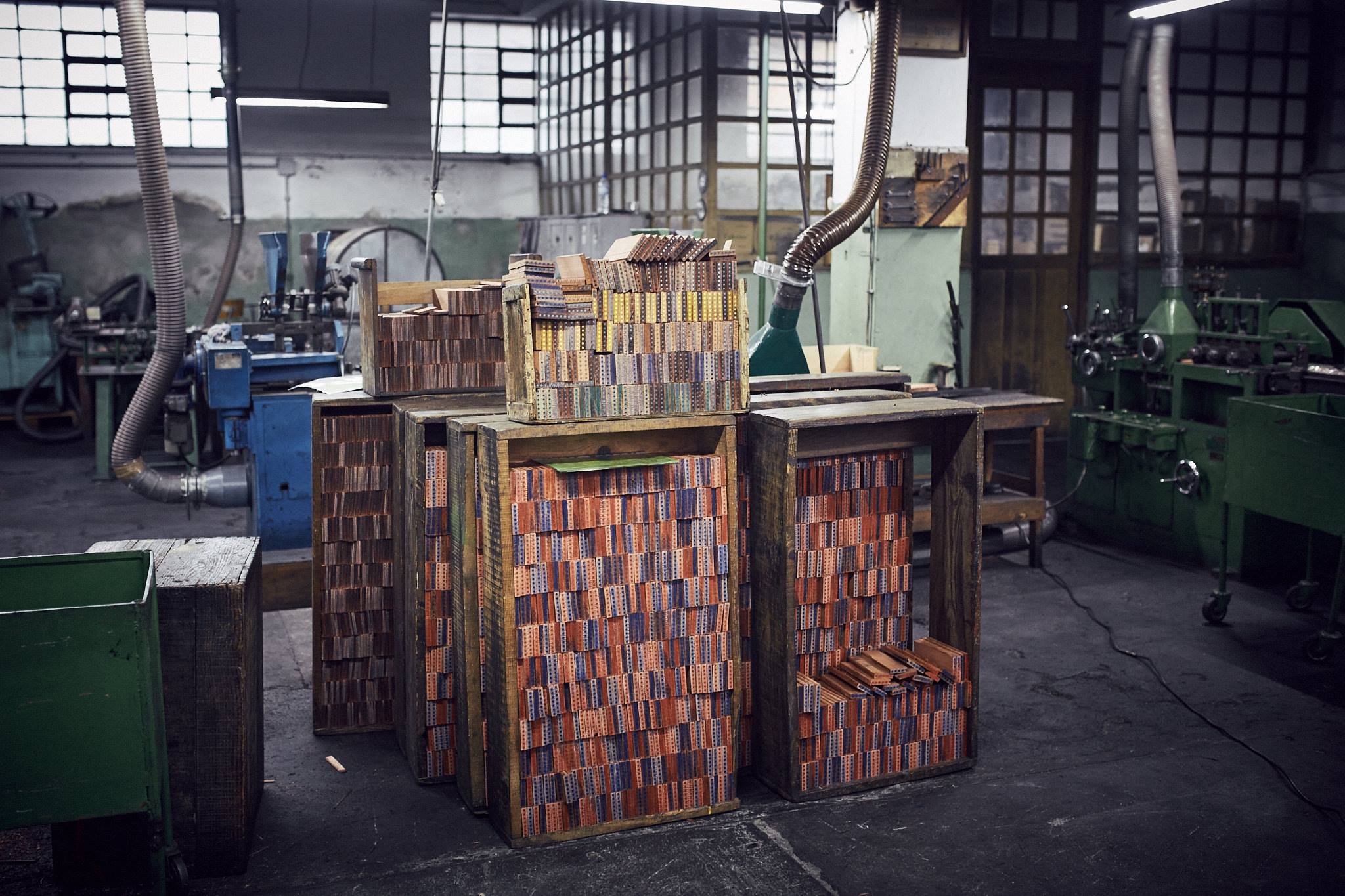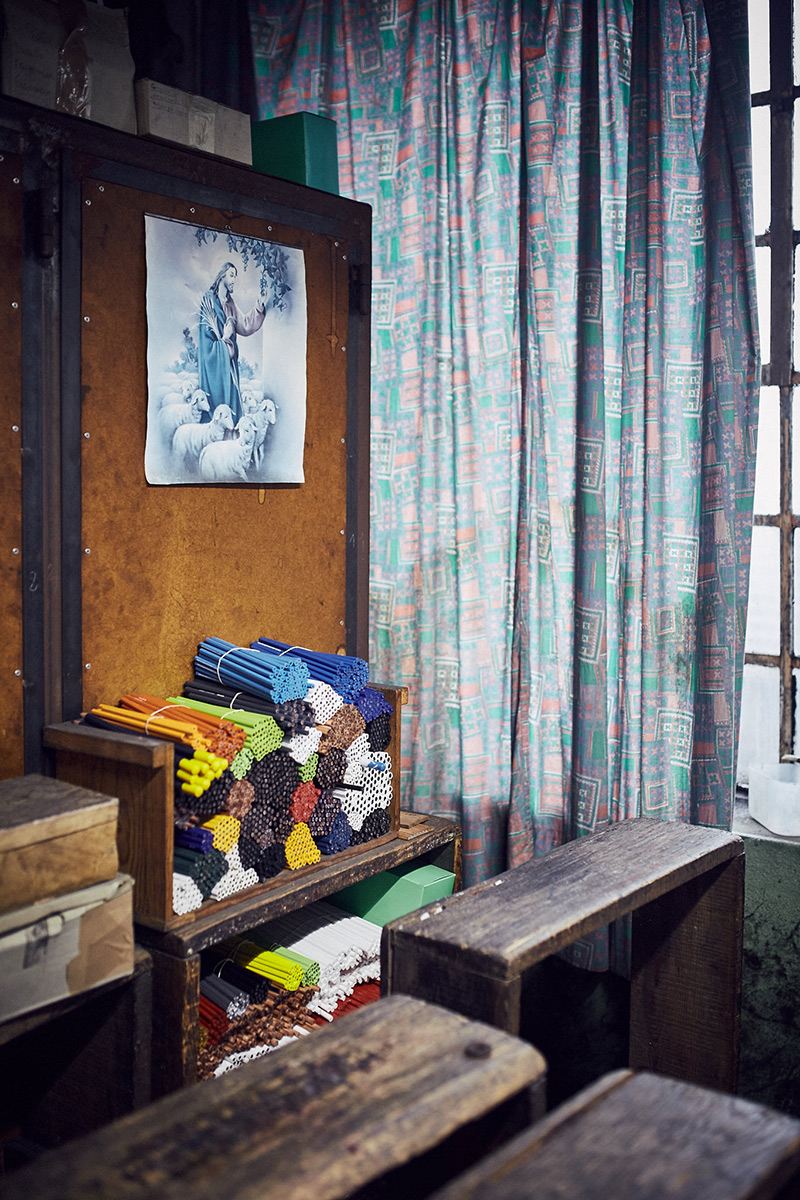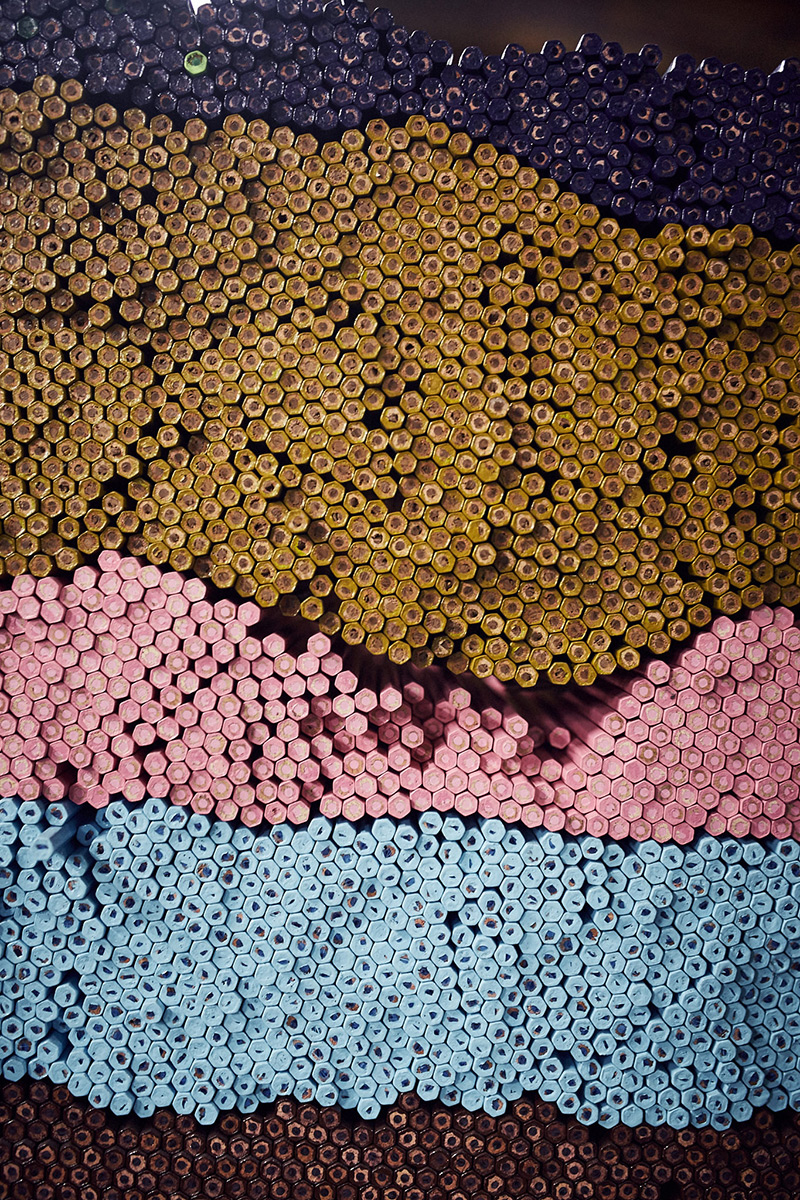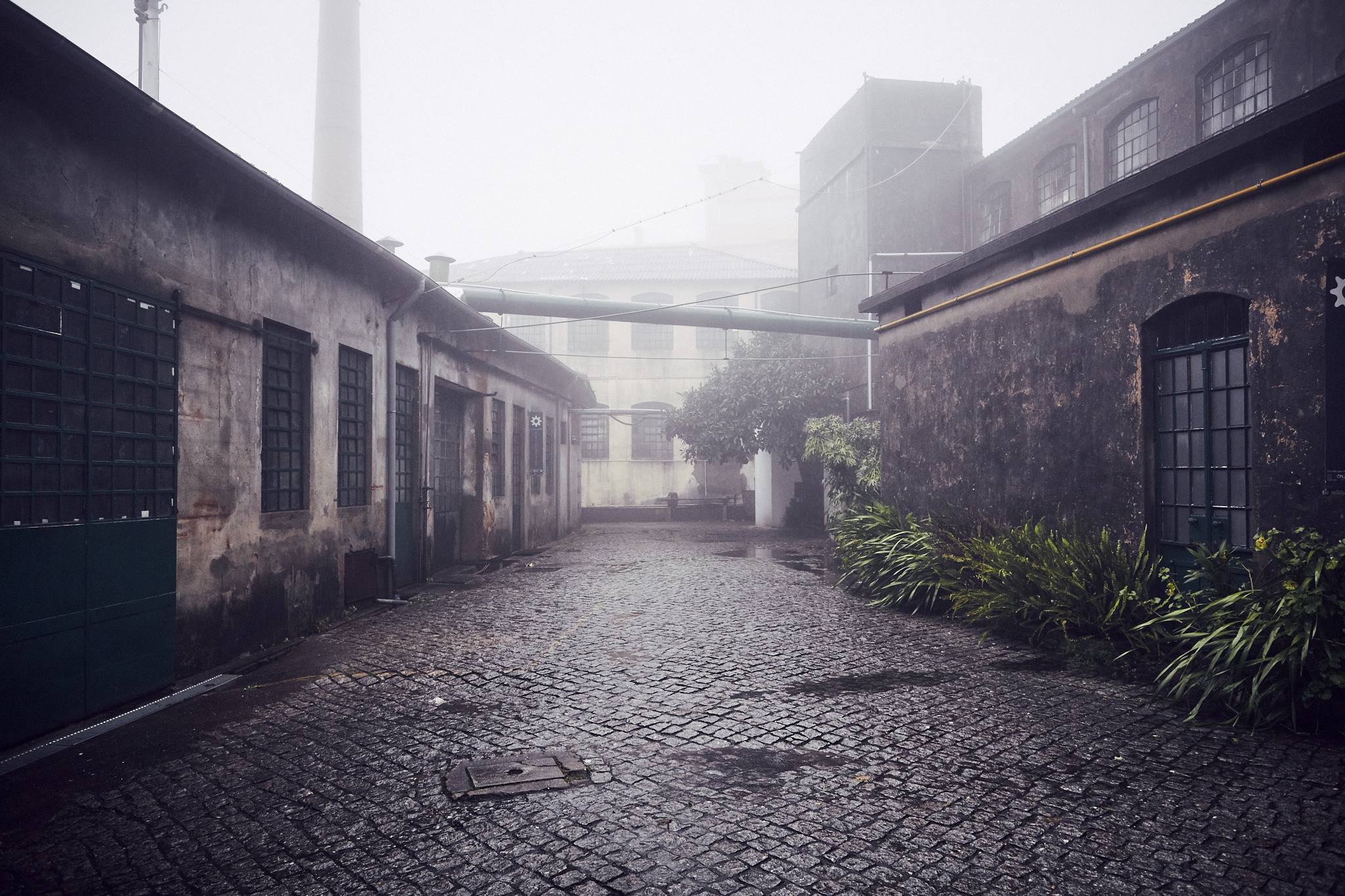 The oldest pencil factory in Portugal, Viarco, photographed by Daniel Sommer found on Slanted Magazine.
2. Office girl on Rollerskates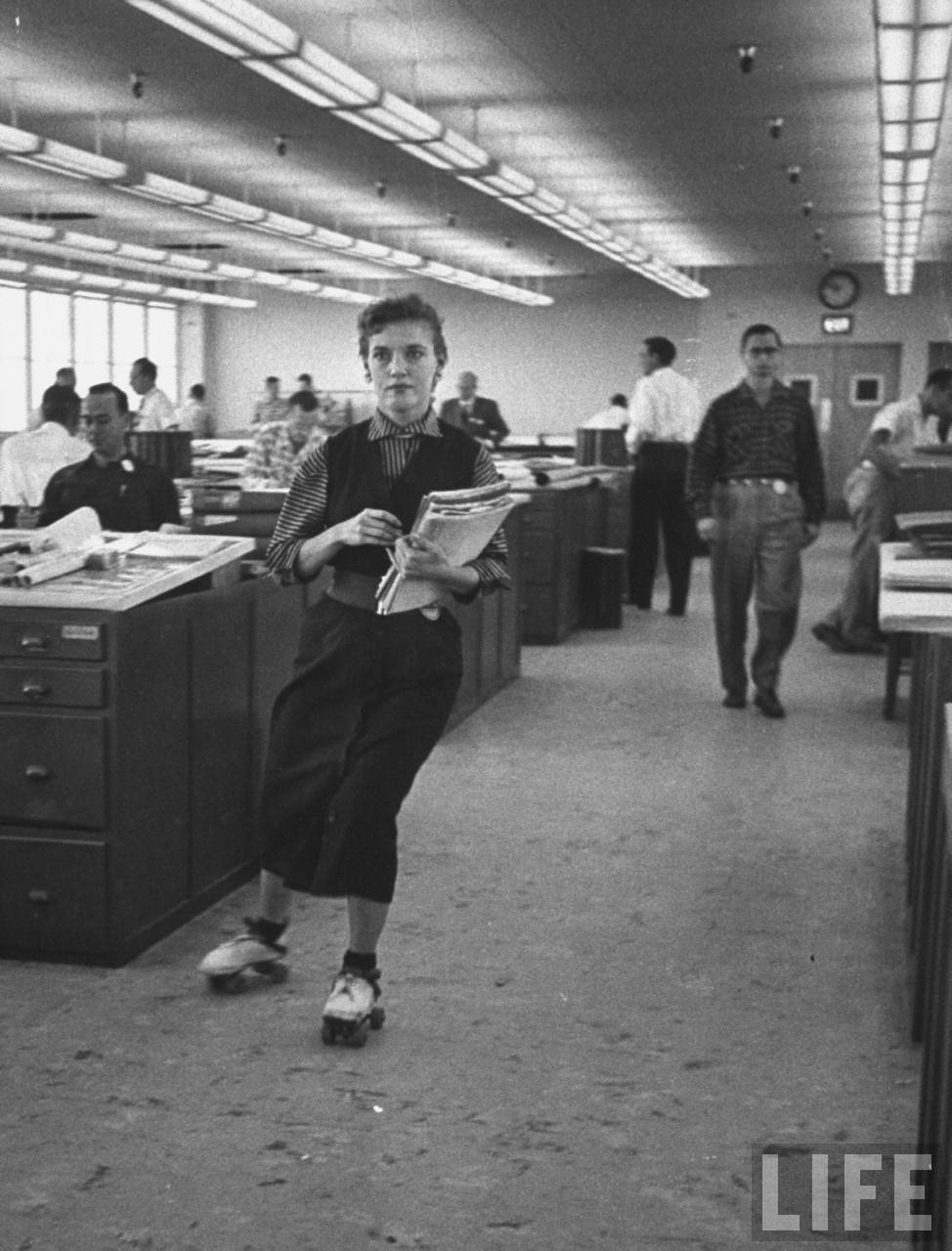 Photo by Hank Walker found in the LIFE archives
3. TV Stove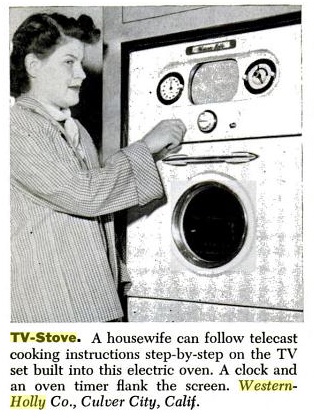 Found on the Afflictor
4. In 1982, someone thought it would be a good idea to market frozen dinners under the Colgate brand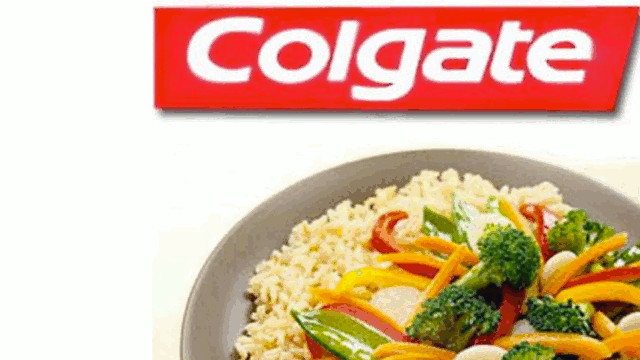 Found on Reddit.
5. This 1980s Japanese Fashion Archive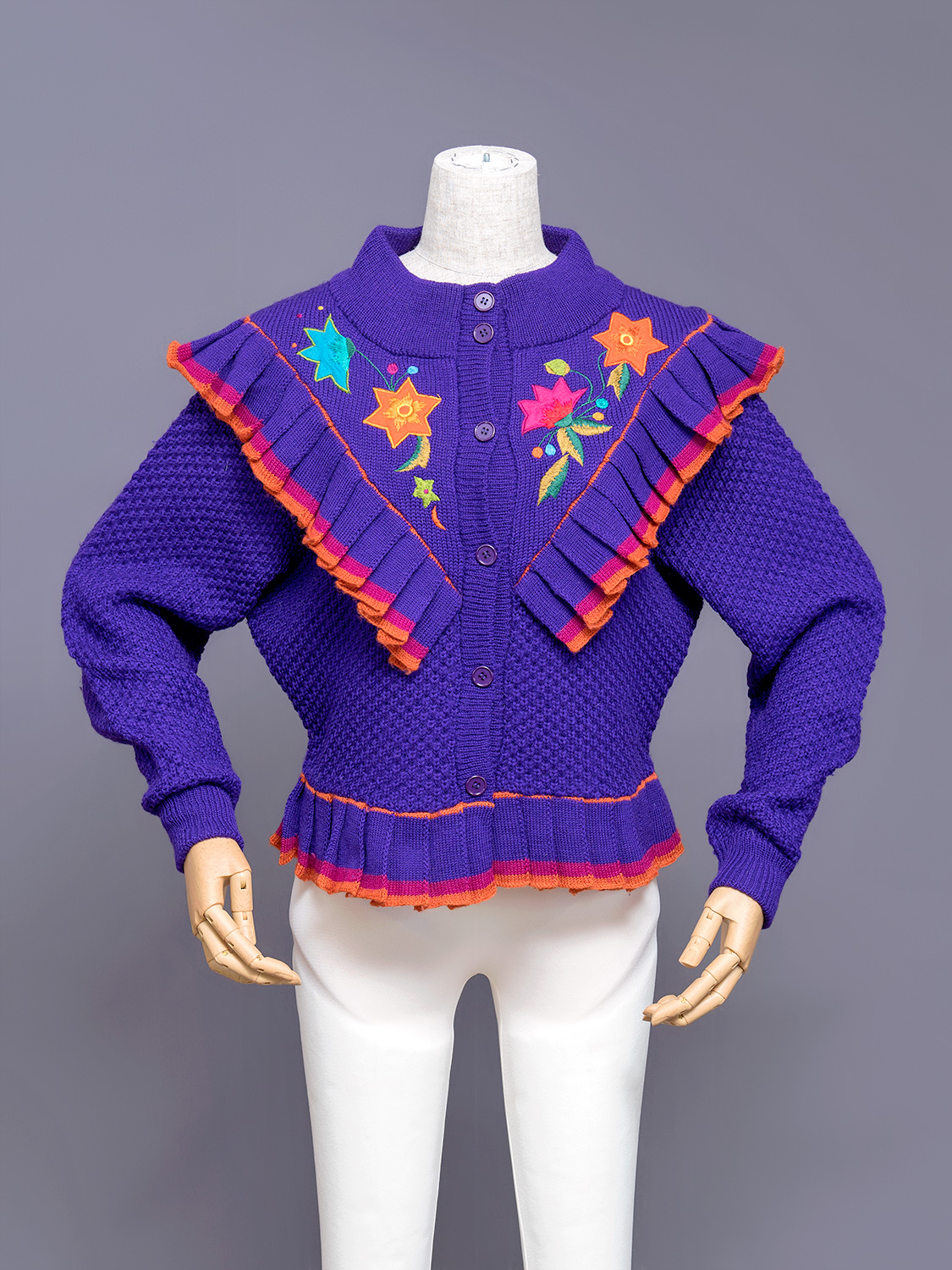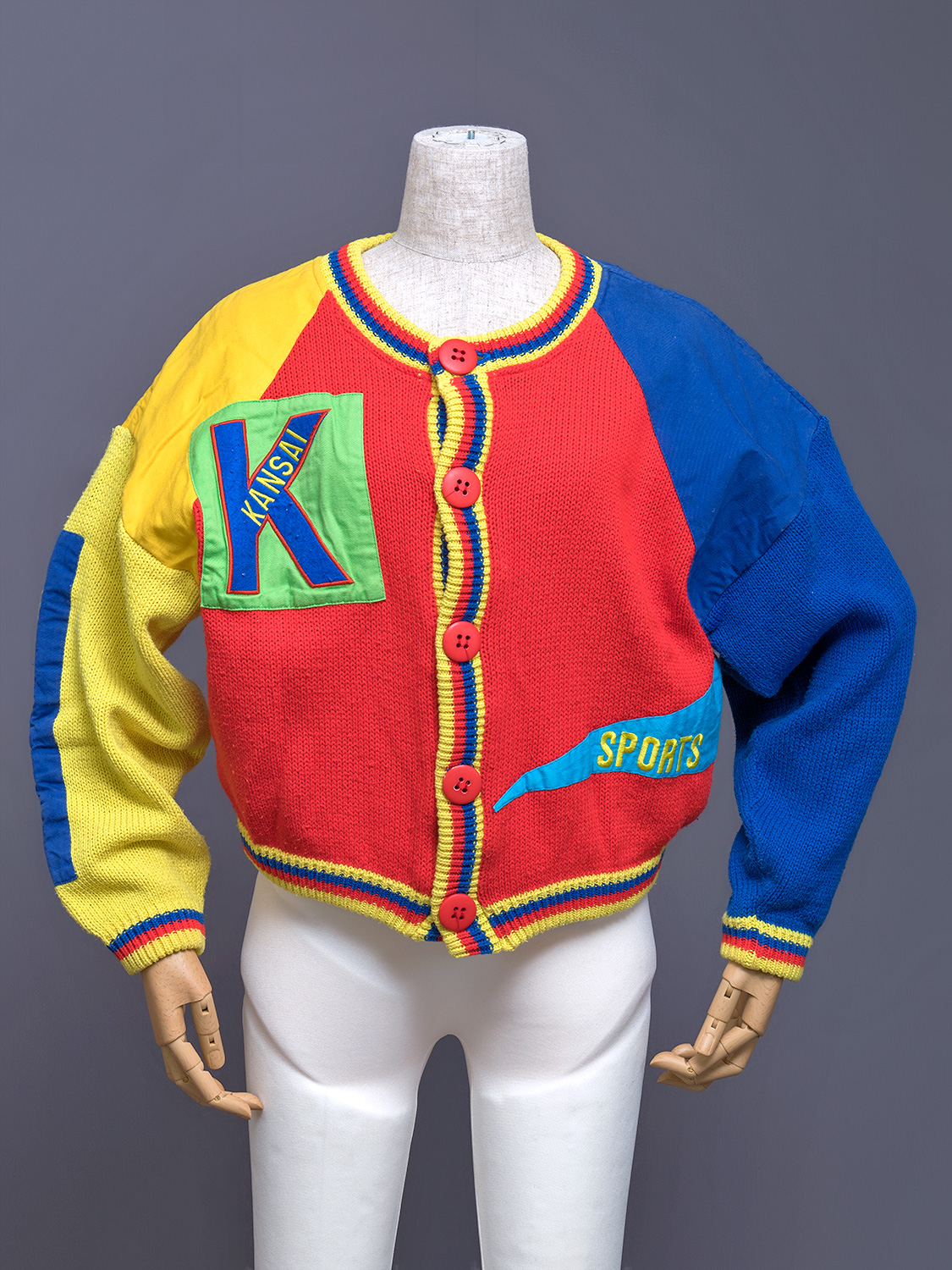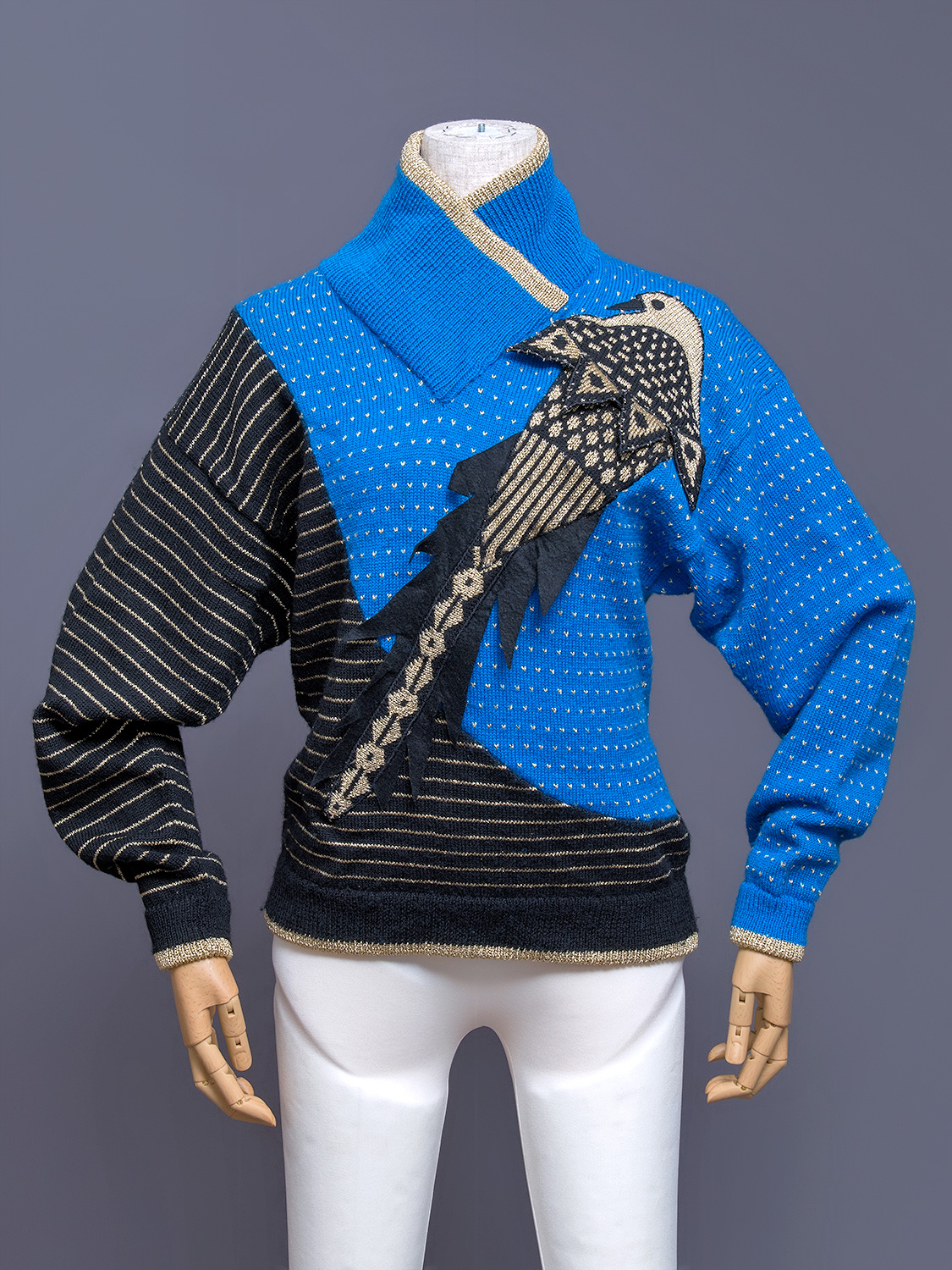 Some seriously funky sweaters to be seen in here.
6. Secrets of the Strip Tease Queens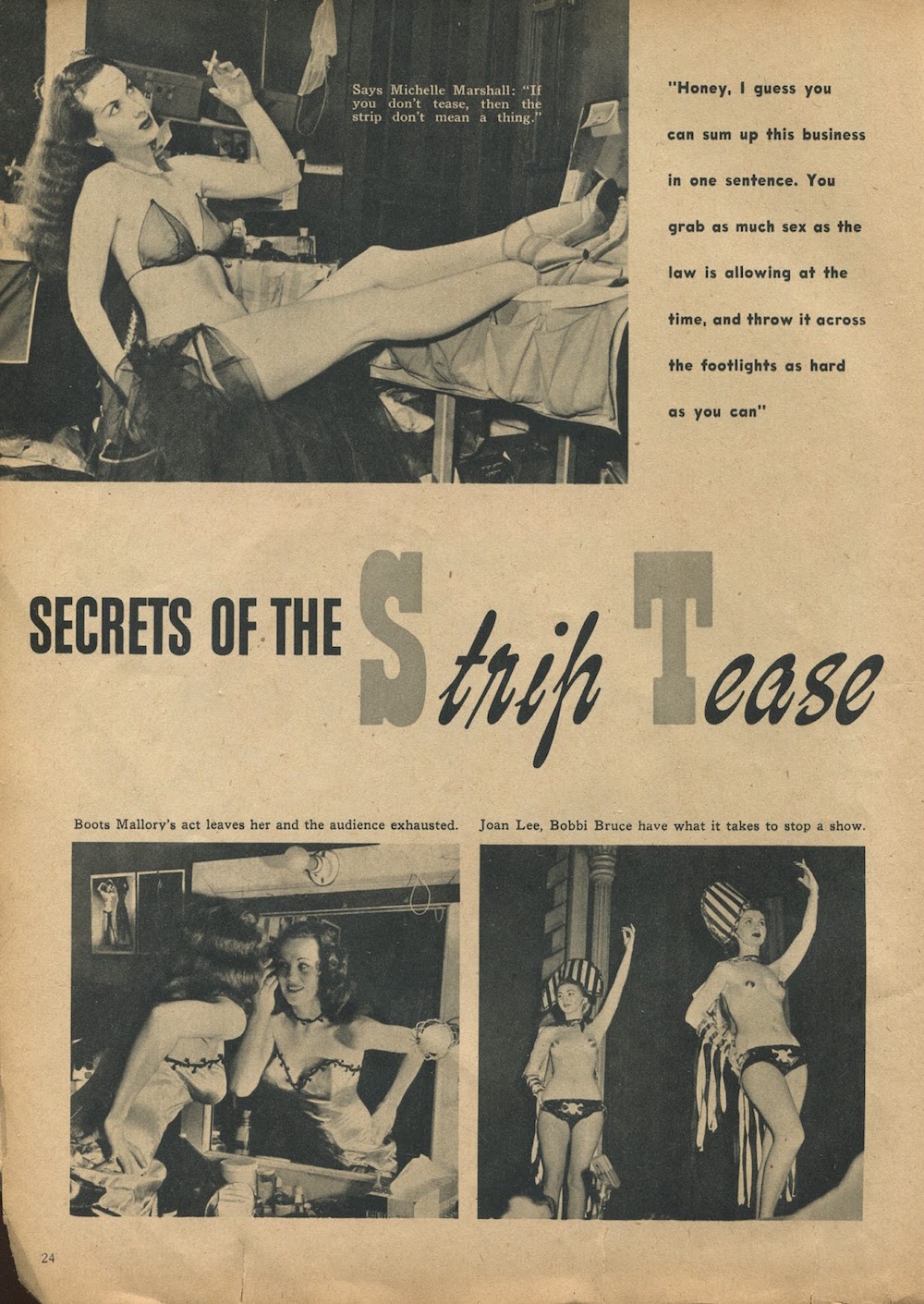 From an article published in the 1950s, reporter Jack Griffin visited Minsky's Burlesque Theater, Chicago, to find out the "Secrets of the Striptease". He met a stripper called Bobbi Bruce who told him:
"Honey, I guess you can sum up this business in one sentence. You grab as much sex as the law is allowing at this time, and throw it across the footlights as hard as you can."
Griffin said her answer was:
"…one of the simplest and clearest descriptions of the strip tease business ever made."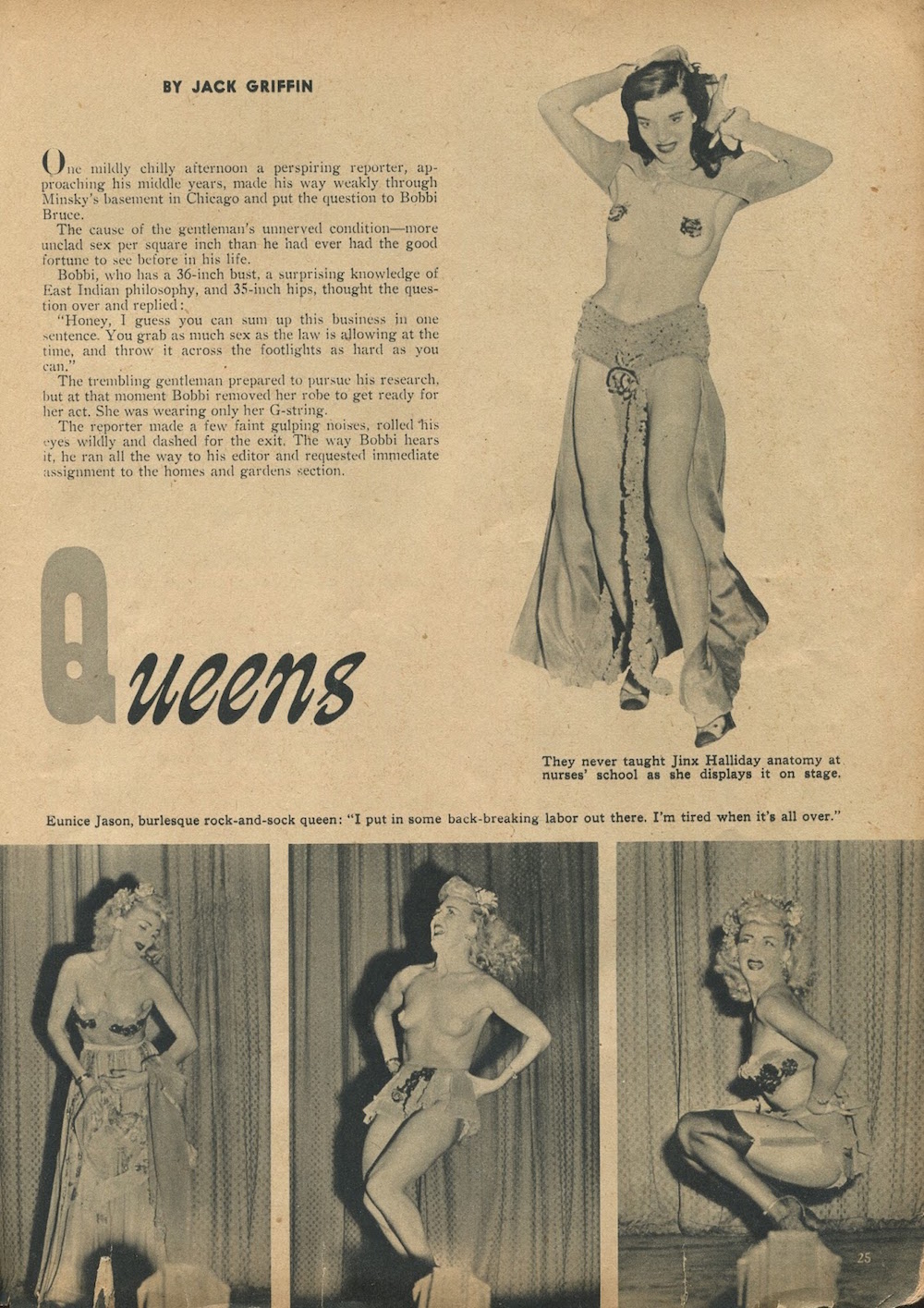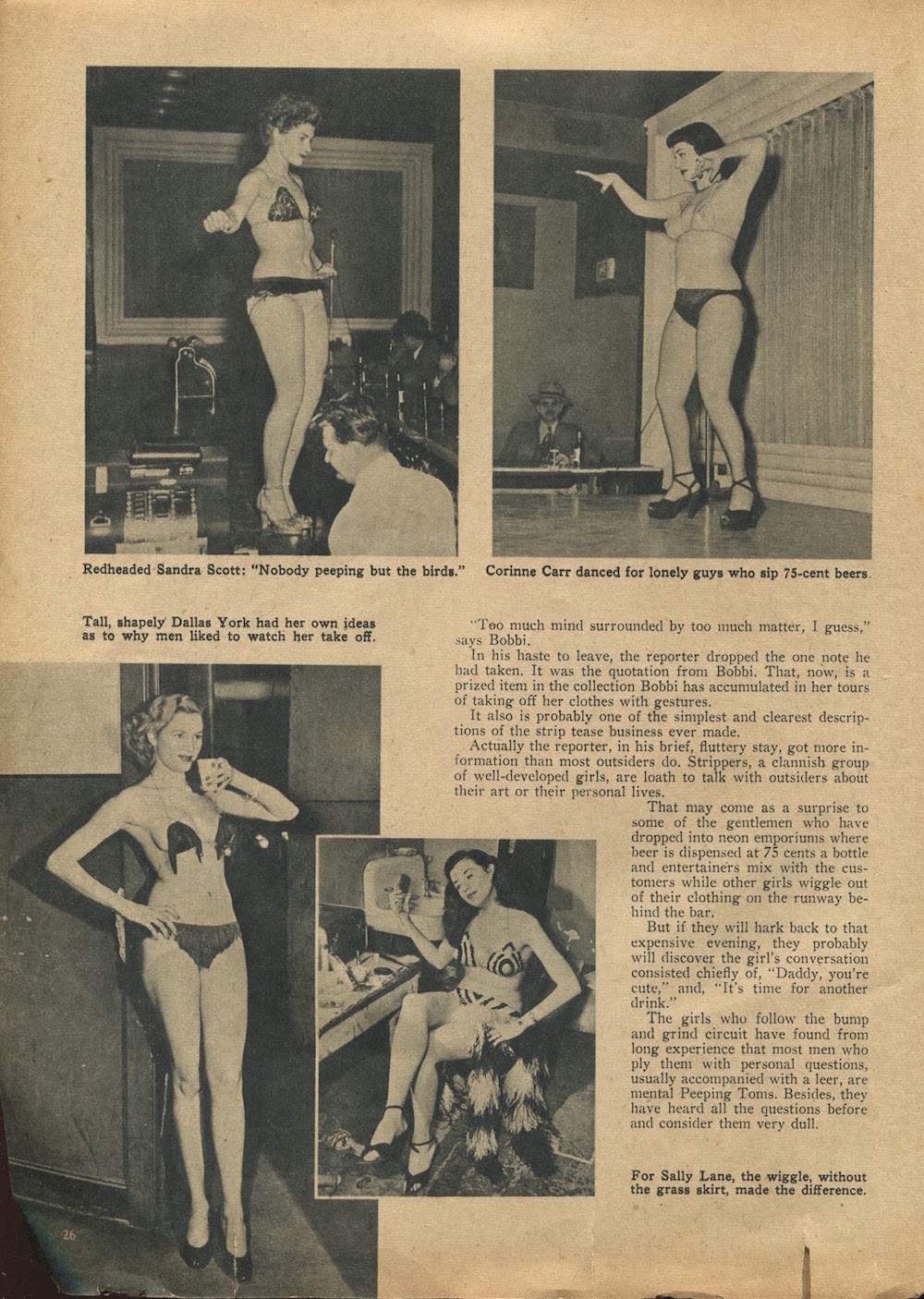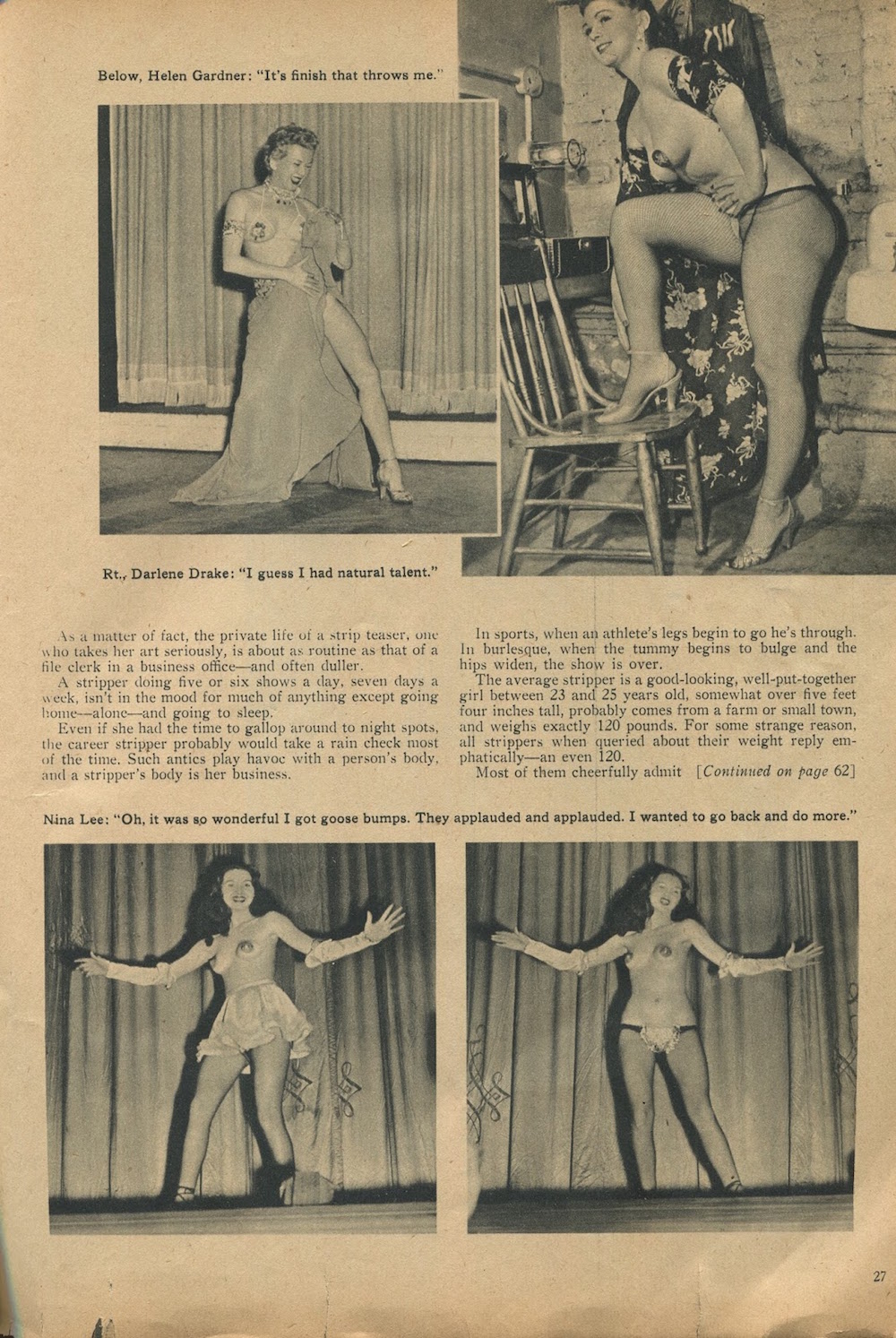 Found on GoodStuffsWorld
7. A 1950's club advertisement featuring "World's Most Beautiful Boys"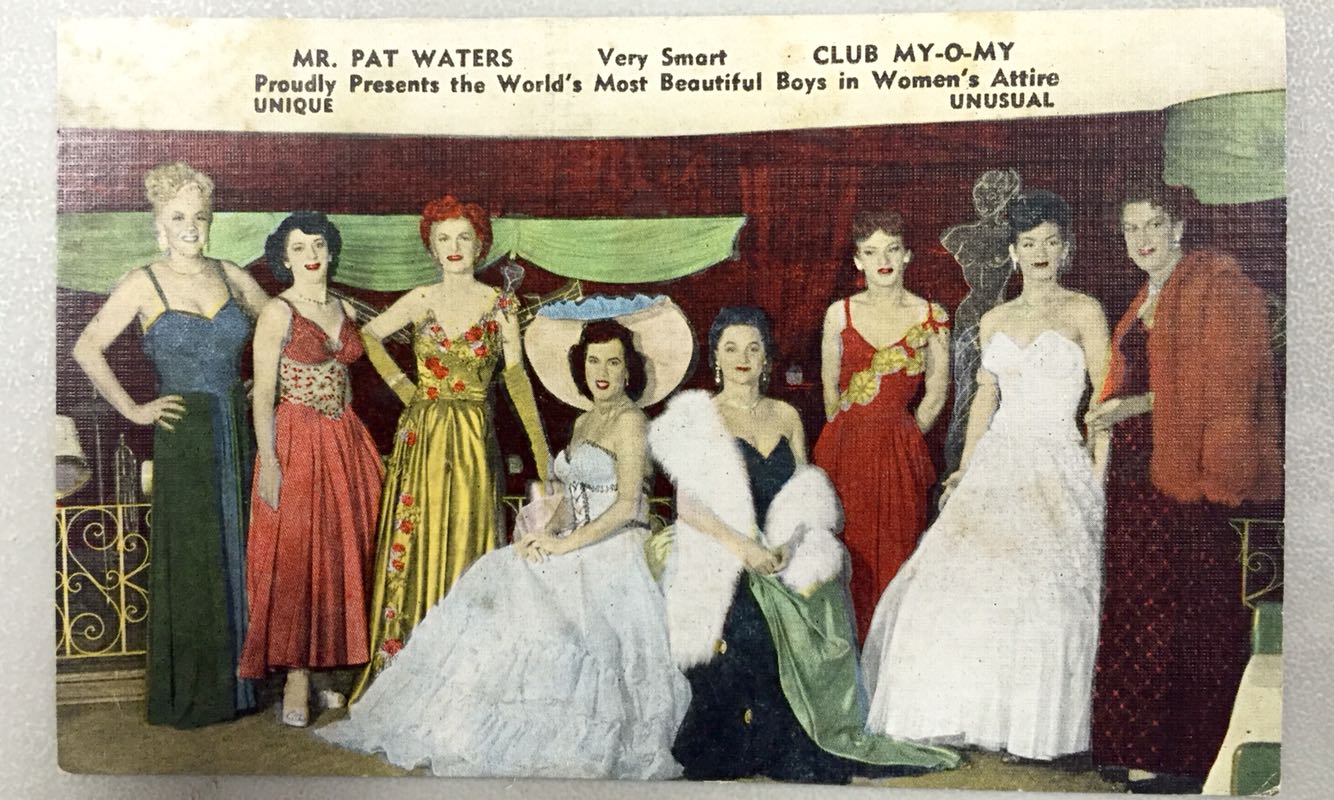 Club My-O-My, a New Orleans Vintage female impersonator club that flourished from 1930s-1960s. Learn more about the club here.
8. Kenya's Slum Ballet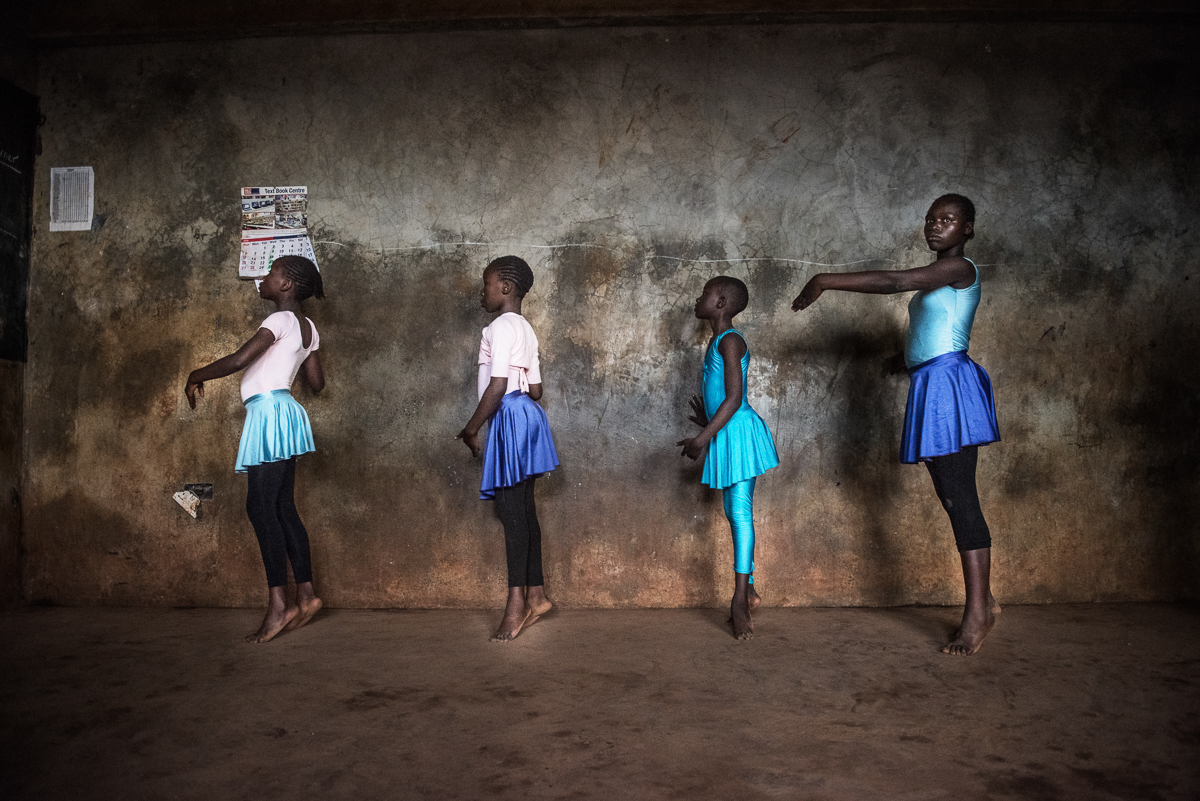 Every Wednesday at Spurgeons Academy, a school in the middle of the indecipherable maze of Kibera's narrow streets and alleys, students take the chairs and benches out of a classroom and sweep the floor.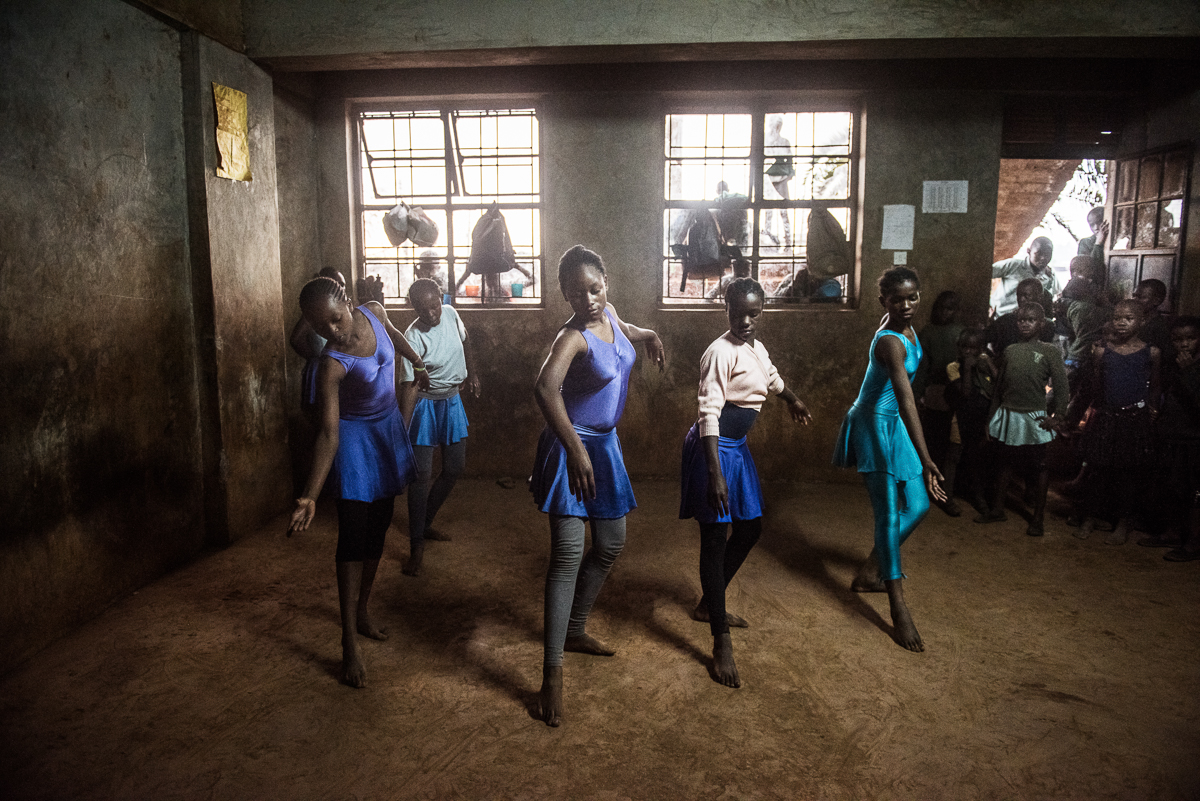 Classical music plays out of a small portable speaker, and the class begins.
The shoes is very precious for the group and they make sure that they are well maintained and secured, even though they are used to dance barefoot, the shoes is much needed to advance in ballet.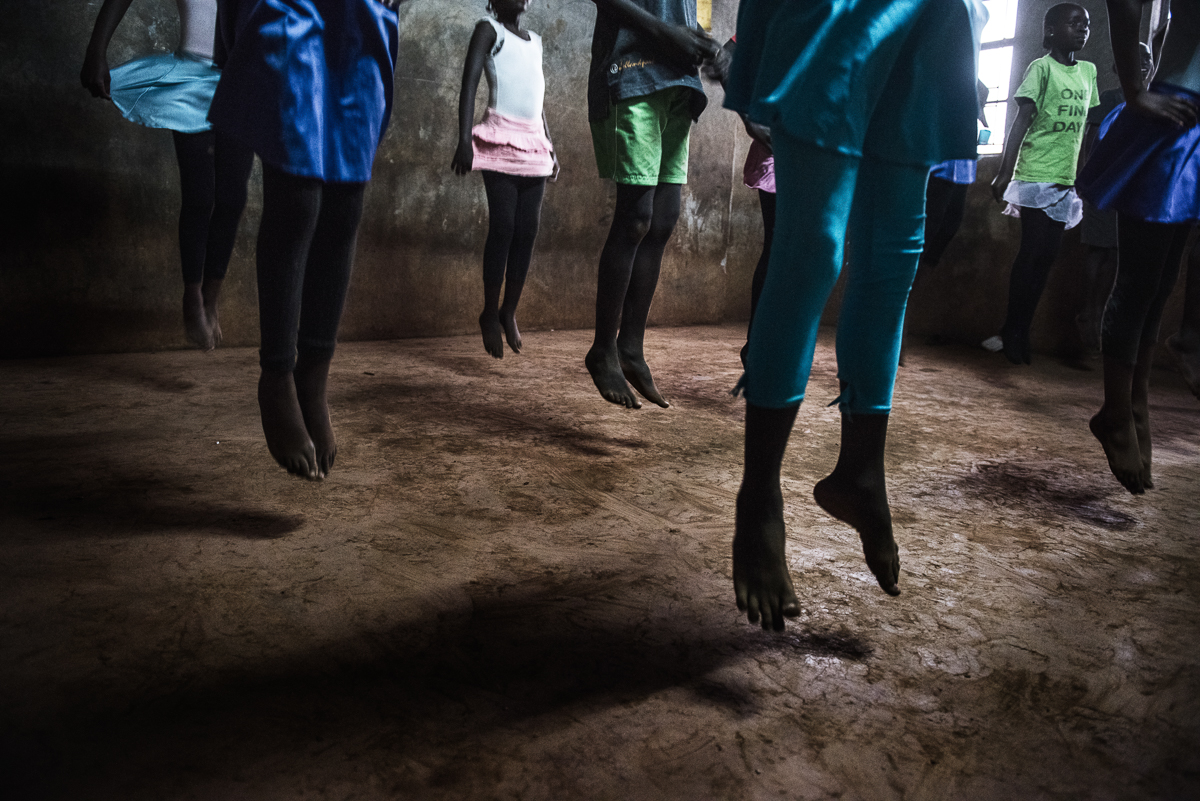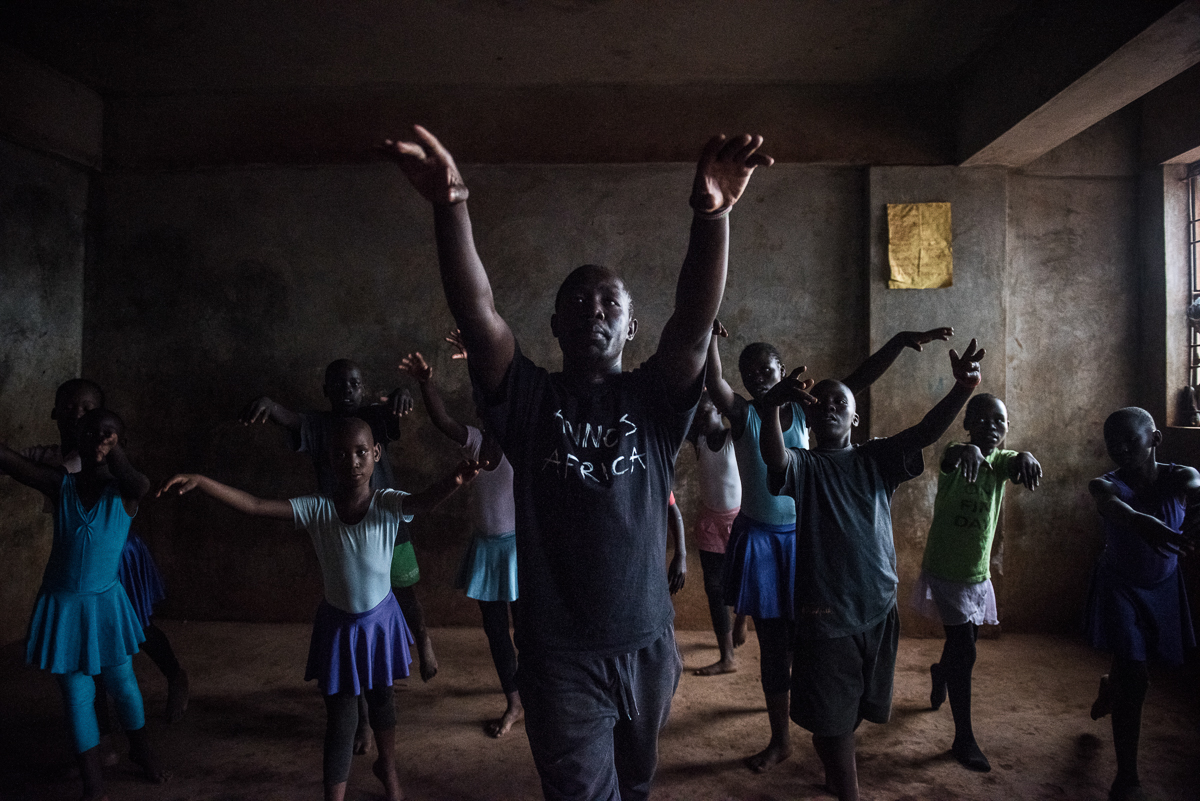 When teacher Mike Wamaya enters the classroom, the students get into position and place one hand on the concrete wall as though it were a ballet bar.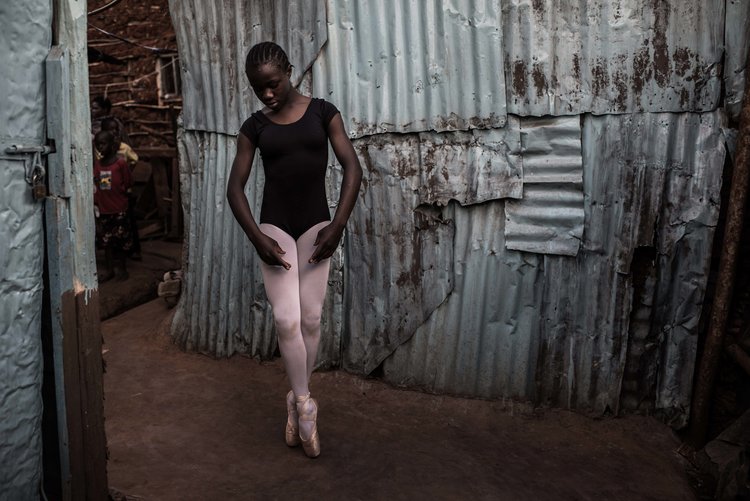 Read the full article on Al Jazeera, photographed by Fredrik Lerneryd.
9. 7,000+ bags of Ornamental Gold and Silver, 1945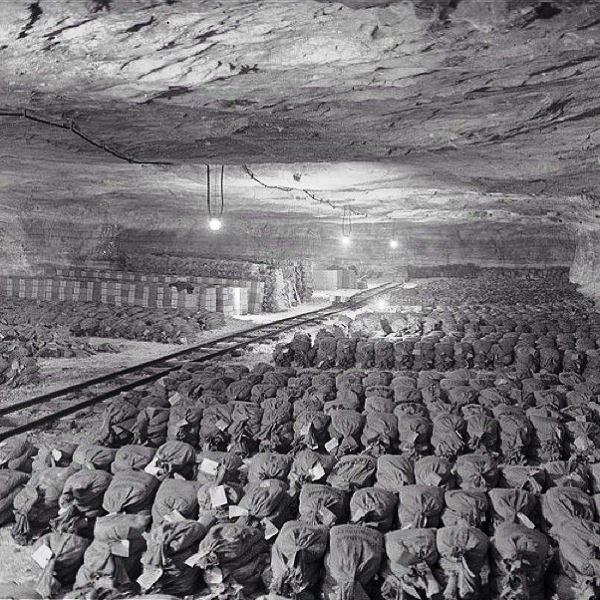 Looted from private homes by the Nazis, were discovered after Gen. Patton ordered the vault door blown open. All the articles had been flattened by hammers and were intended to be melted down into gold or silver bars. Spring 1945.
Found on Historical Times.
10. Soviet-era snowmobiles fly by in 1983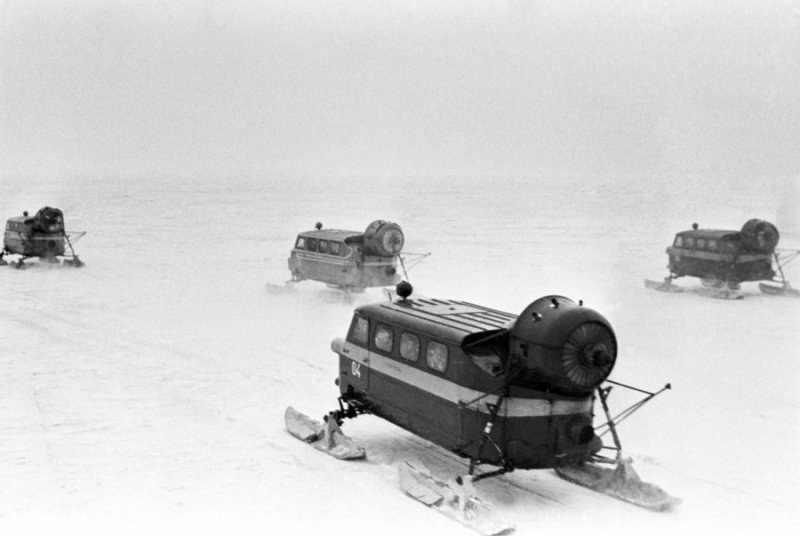 More found here.
11. Behind the Scenes of Wes Anderson's Life Aquactic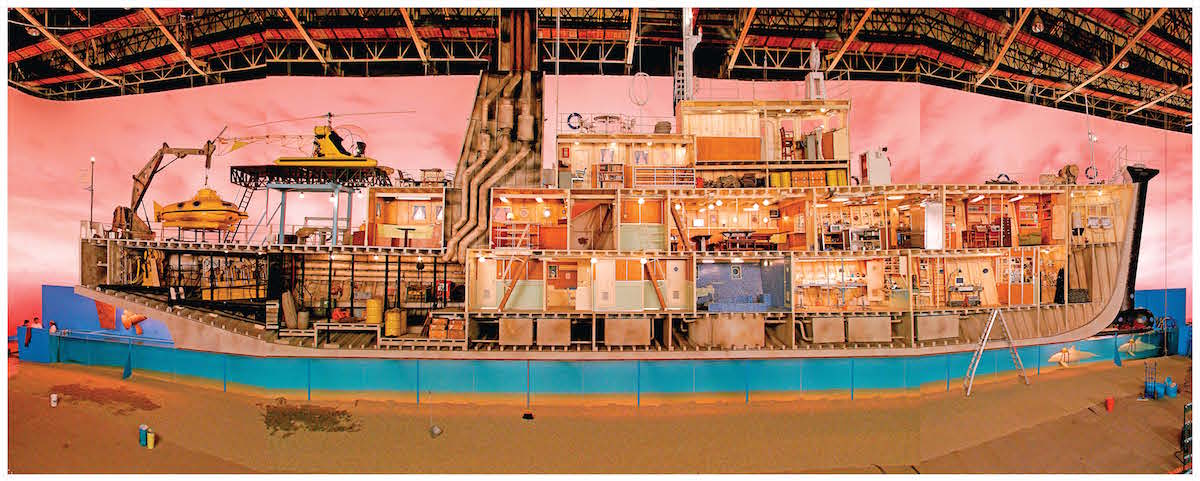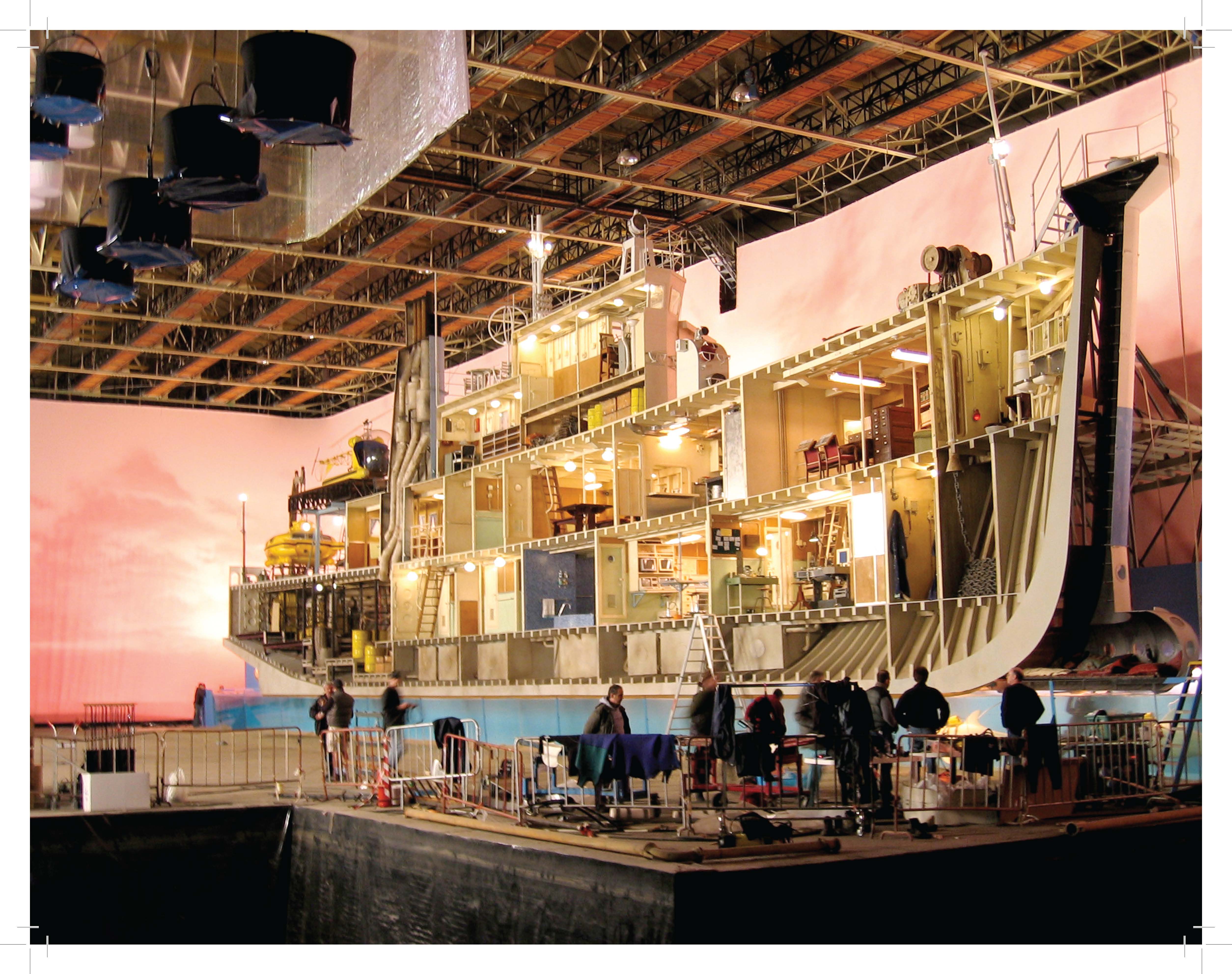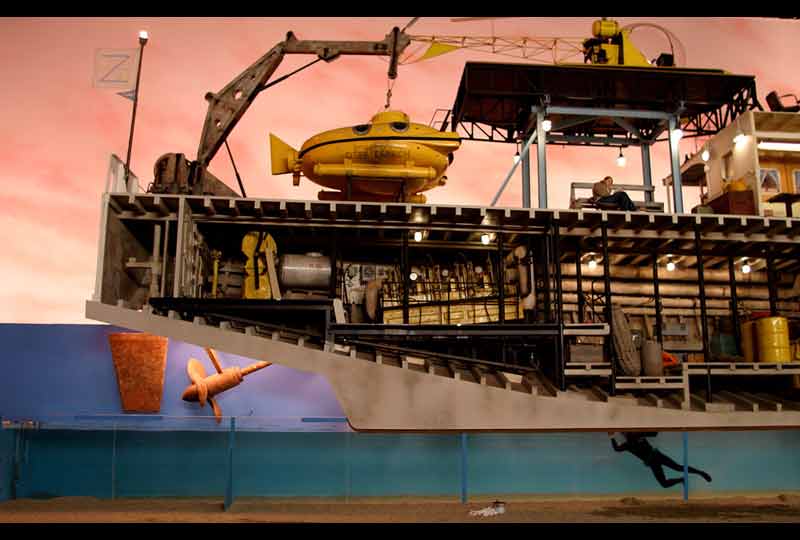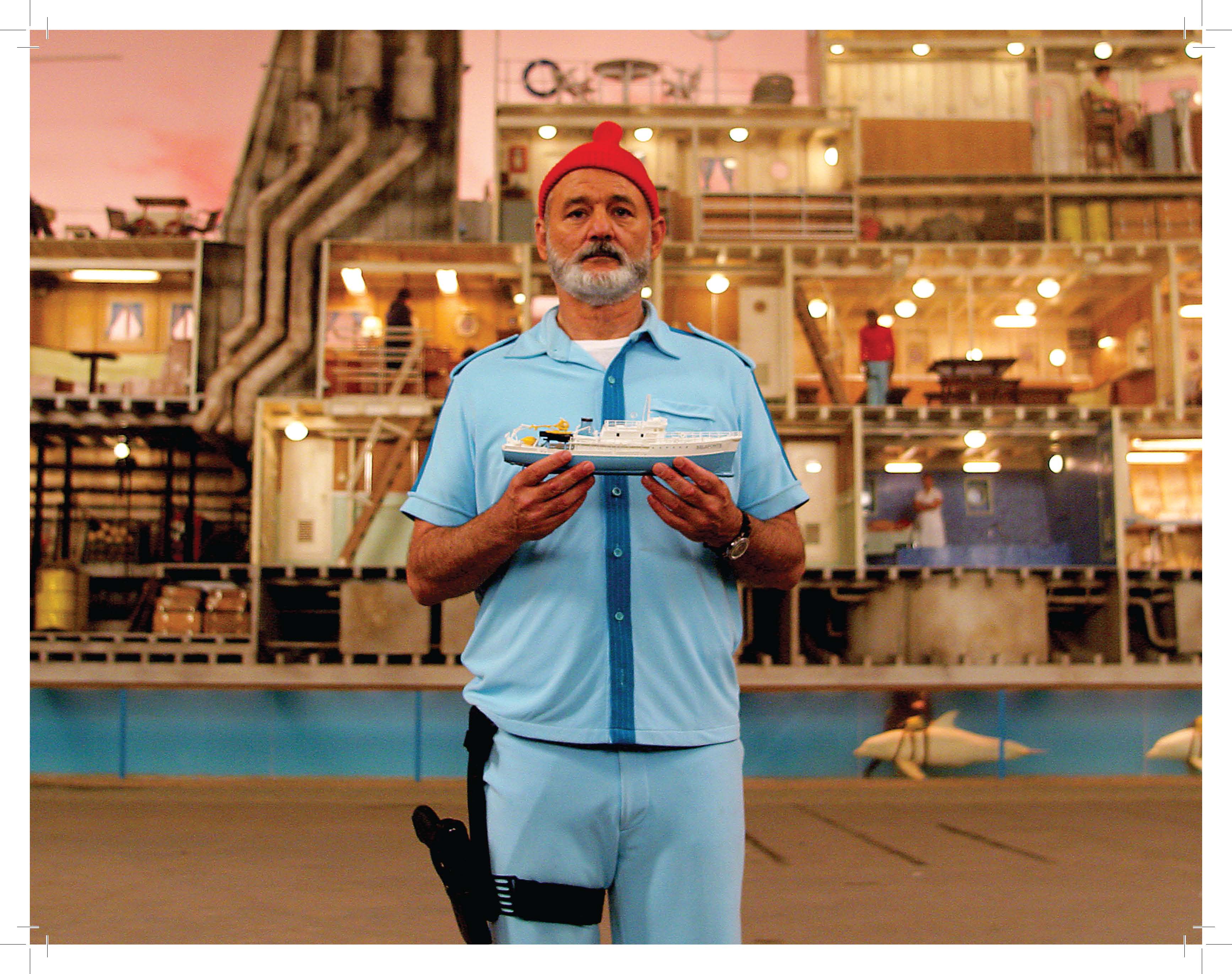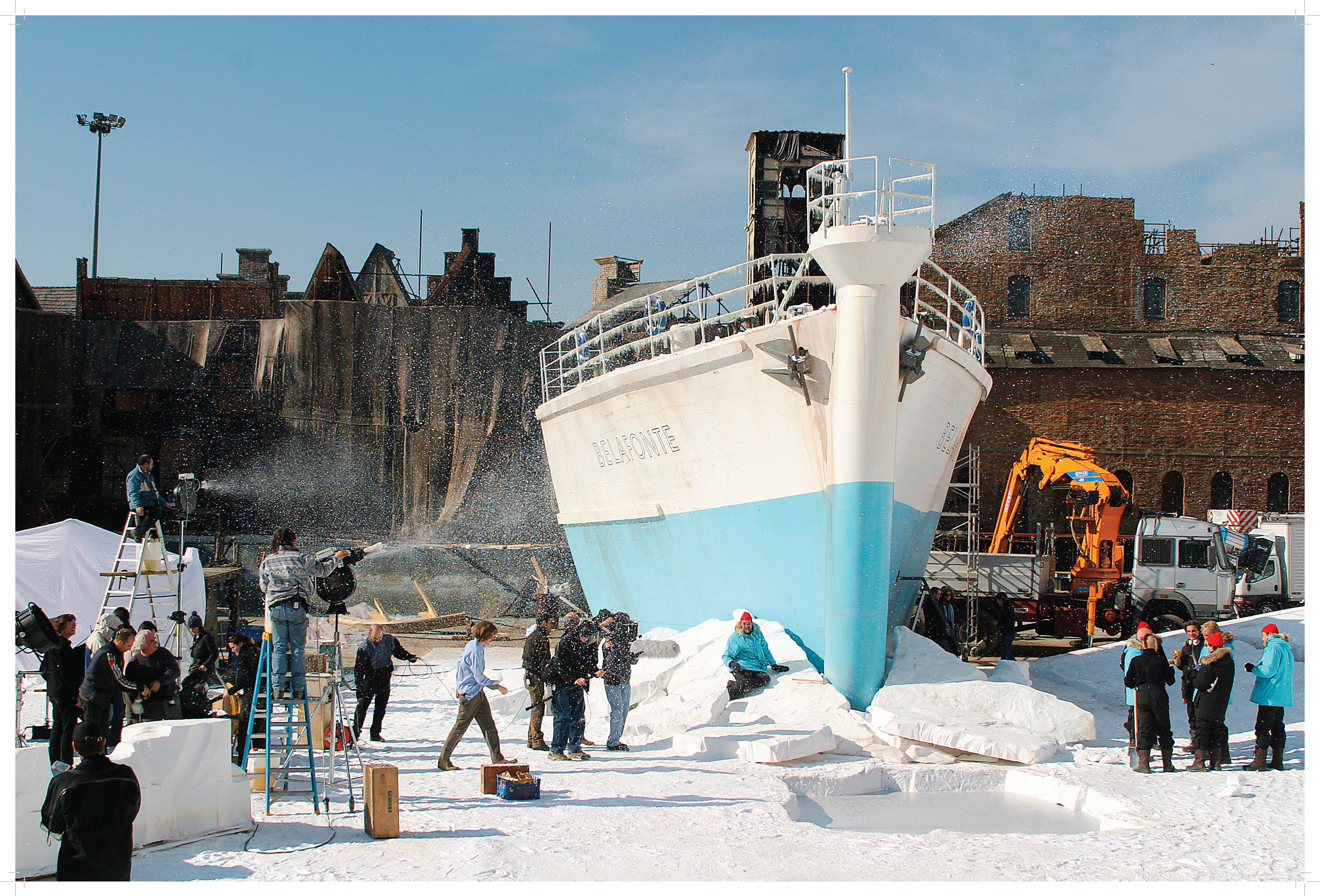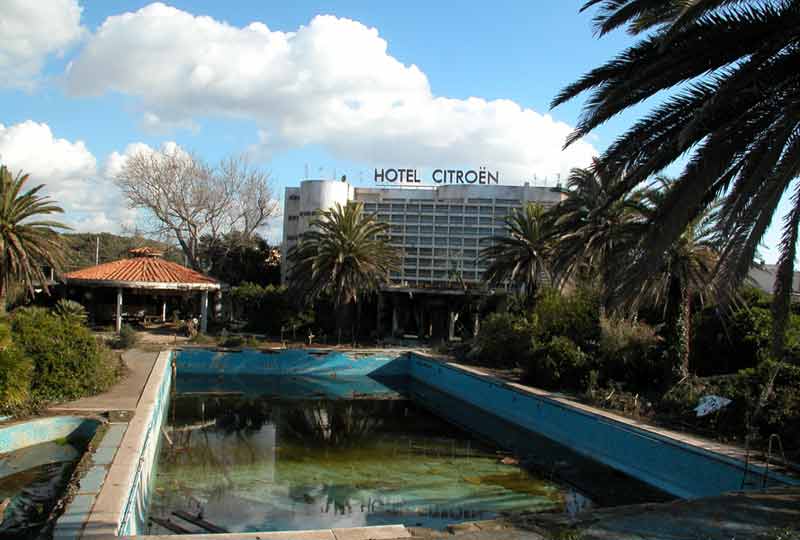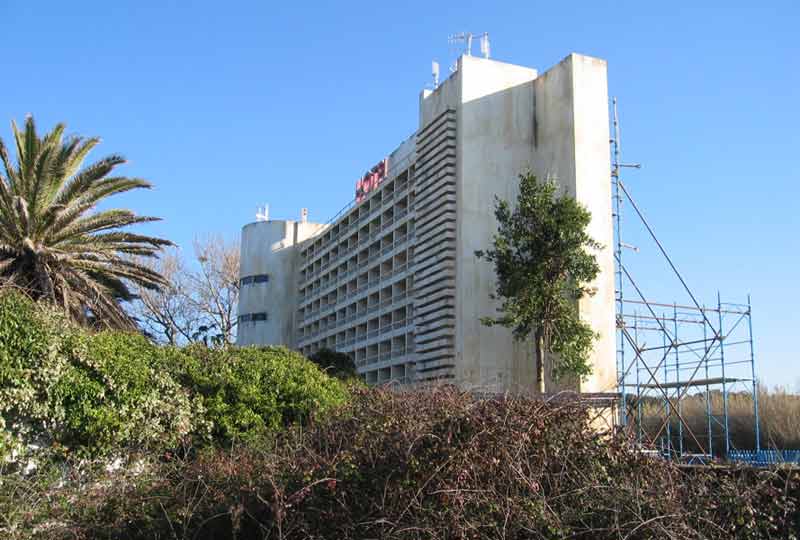 I can never get enough of this stuff. More on Imgur.
12. Cliff Palace, Mesa Verde National Park, Colorado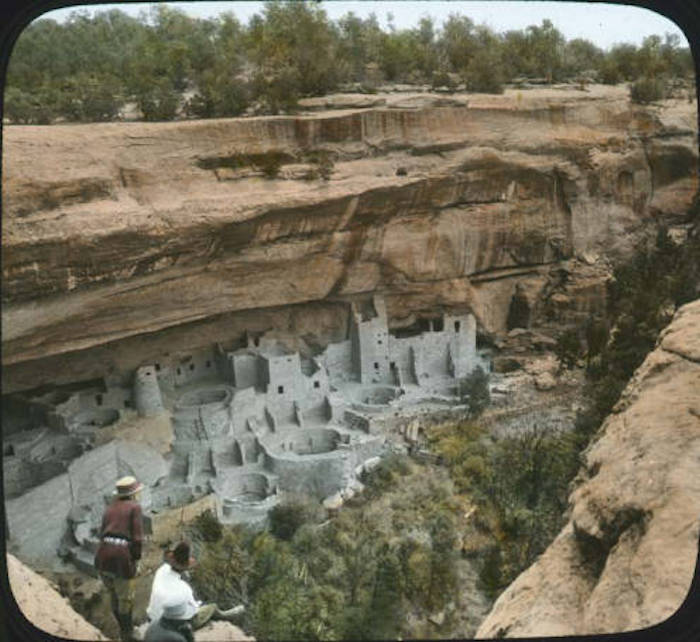 Photograph taken around 1920, found in the New Mexico Digital Collections.
13. The Birdman of Chennai