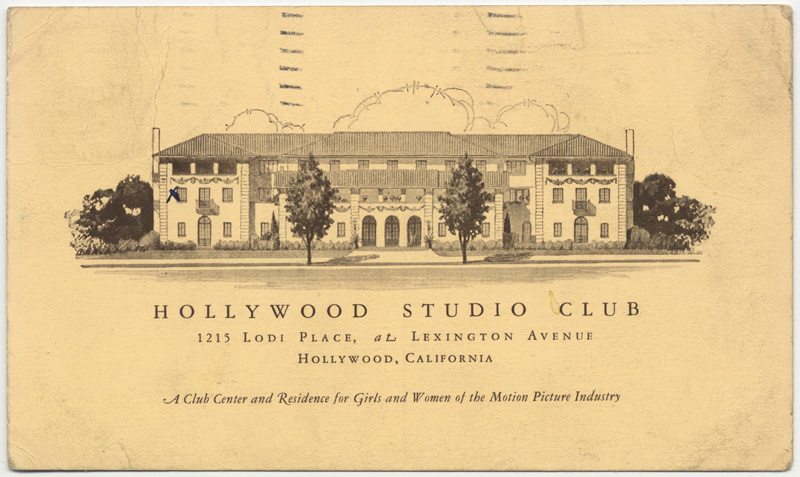 If you had knocked on the door of room 334 at the Hollywood Studio Club on Lexington Avenue in 1948, a 24 year-old struggling actress going by the name of Marilyn Monroe would have answered with eyes full of hope. Marilyn was one of over 10,000 girls who were housed at the Hollywood Studio Club during its sixty year history, providing film studios with an endless supply of aspiring starlets from small town America, trying their luck in Hollywood.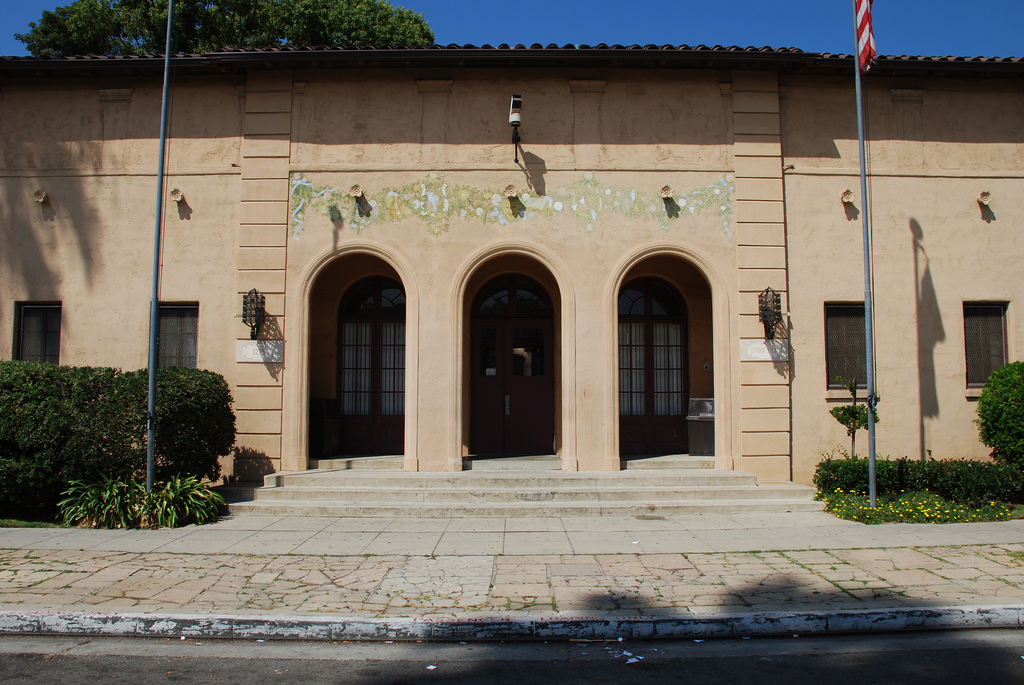 It was described as a Hollywood sorority, a chaperoned dormitory and one newspaper article in 1946 even called it a rescue home for wayward girls. The club was founded in 1916 when a Mrs. Eleanor Jones began noticing groups of young women hanging around at her library until closing time, clearly with nowhere else to go.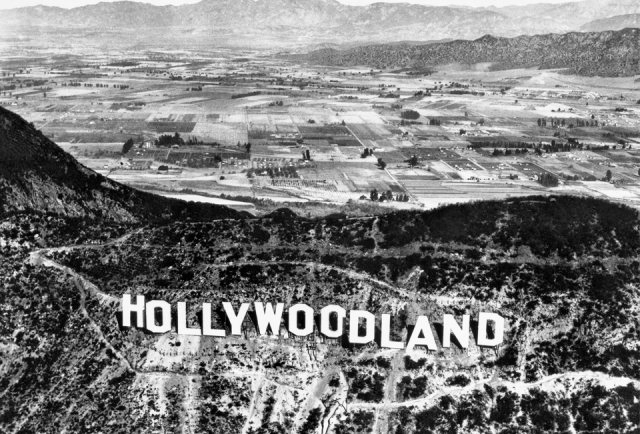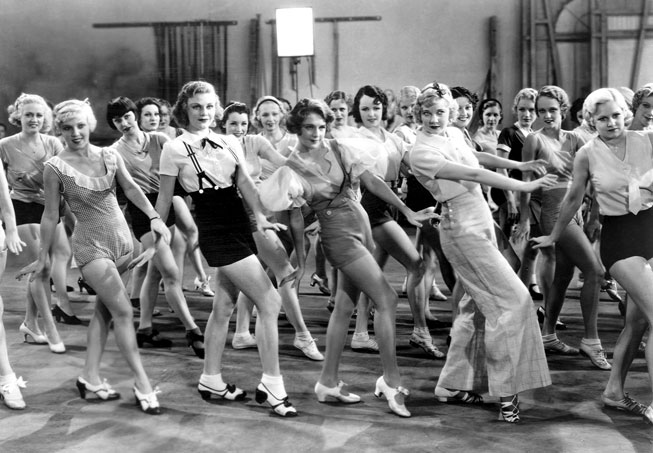 The local librarian took pity on these young women who had descended on Hollywood with little to no savings and were living alone in cheap hotels or rooming houses with no family and no place to practice their craft. In those days, just about the only respectable and safe place for a young unchaperoned lady to be hanging around after dark was the public library.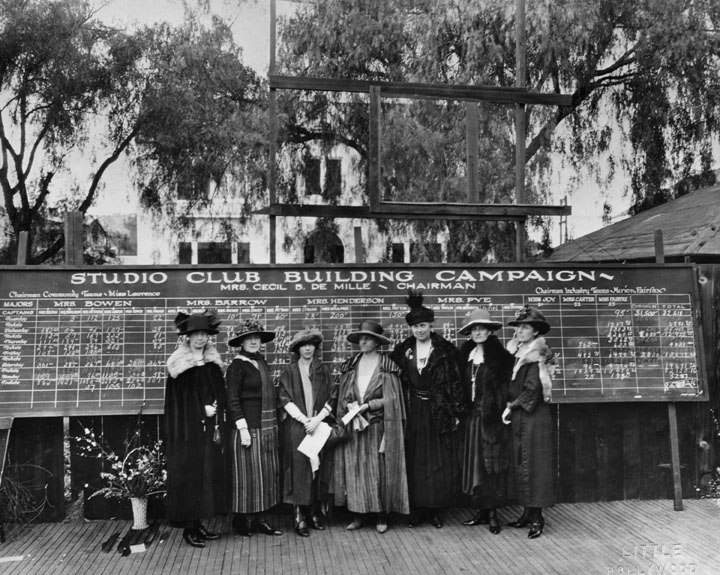 Under Eleanor's encouragement, the ladies started out in the basement, rehearsing plays amongst dusty old books. With the help of the Young Women's Christian Association, the club graduated to a meeting hall before Eleanor Jones convinced film studios and businessmen to donate money and rent them an old house that could accommodate up to 20 women.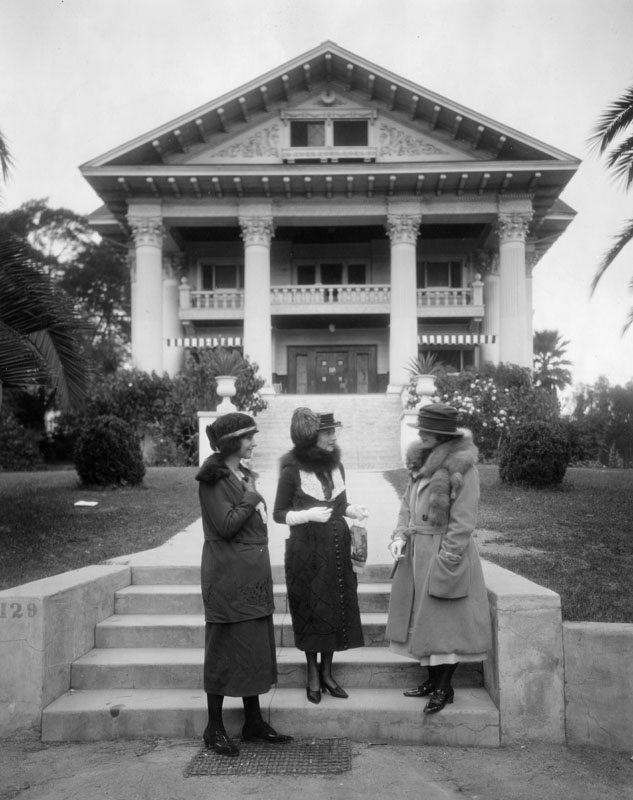 The women's club was now supported by the motion picture industry, but equally dependent on a male-dominated industry…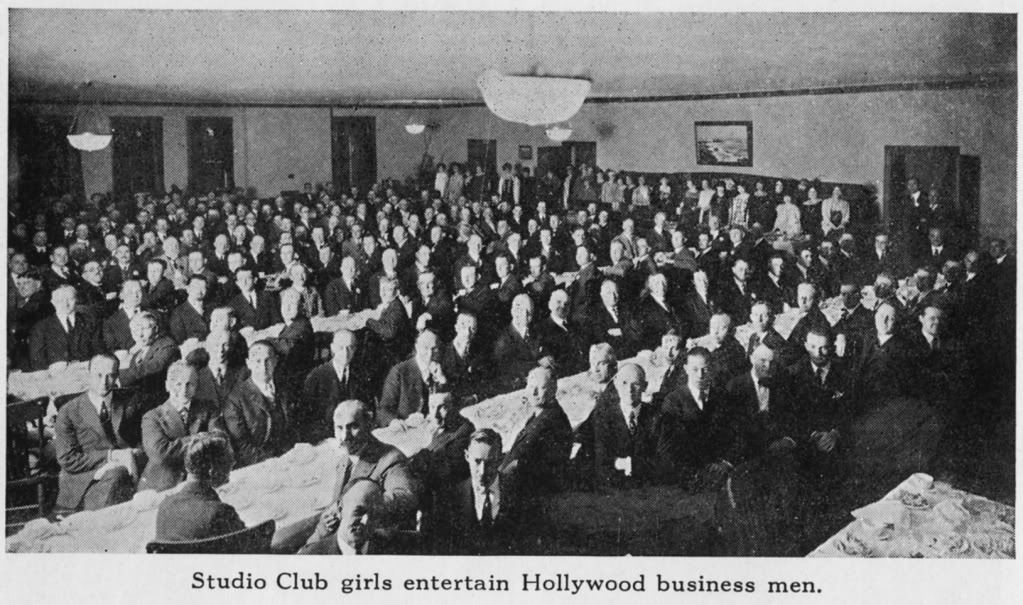 1920s Hollywood had become infamous for its exploitation of the "extra girl", a role often frequently compared to in those days as an "an alibi for prostitution."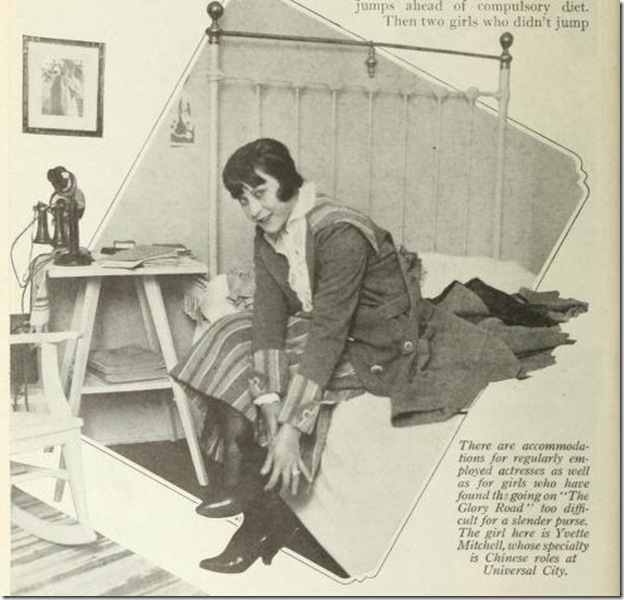 To solve the growing public relations problem, Hollywood invented the "Studio Girl", a complete image overhaul of the pitiful and exploited actress that had been chewed up and spit out by the film industry. Studio boss Will Hays told the New York Times that he wanted to make Hollywood "a model industrial community, complete with recreation facilities, community centres, dormitories [and] matrons".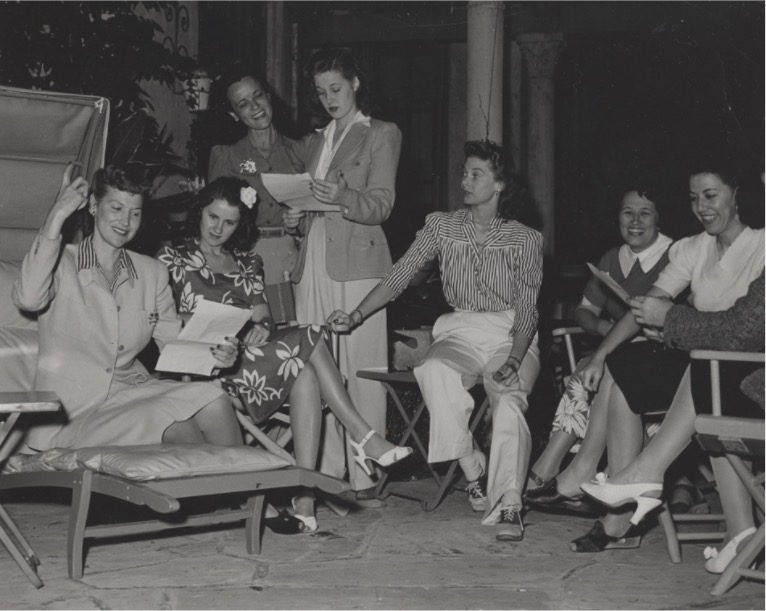 The vision for the "studio girl" was a woman that was taken care of, smartly dressed, well-mannered and dedicated to learning her craft.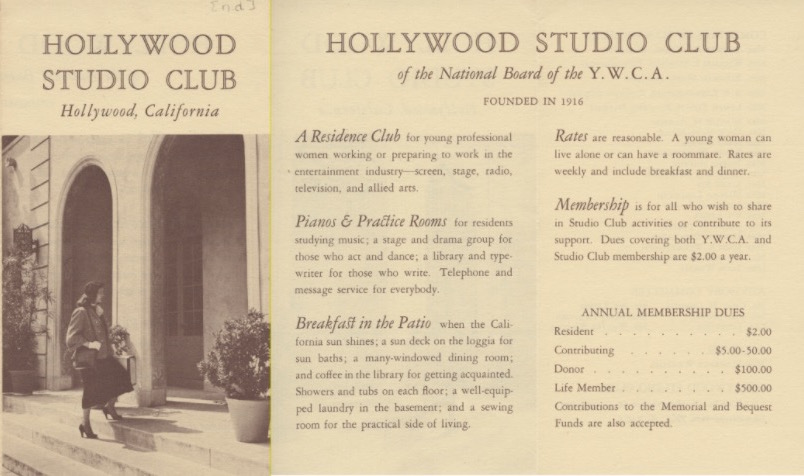 In 1926, the Hollywood Studio Club got a fancy new home in 1926, a grand renaissance revival building designed by the same architect who did Hearst Castle. Warner Brothers, Metro Goldwyn and even Howard Hughes helped fund its construction.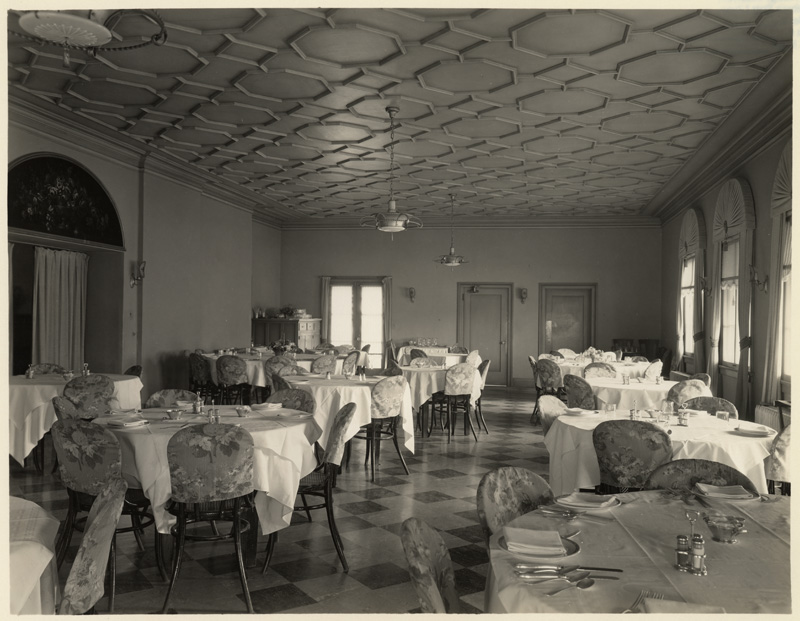 The club provided residents with accommodation, two meals a day, sewing machines, hair driers, laundry equipment, typewriters, theatre literature, practice rooms, stage and sundeck. Performing arts classes were also available and the club regularly hosted industry-related events.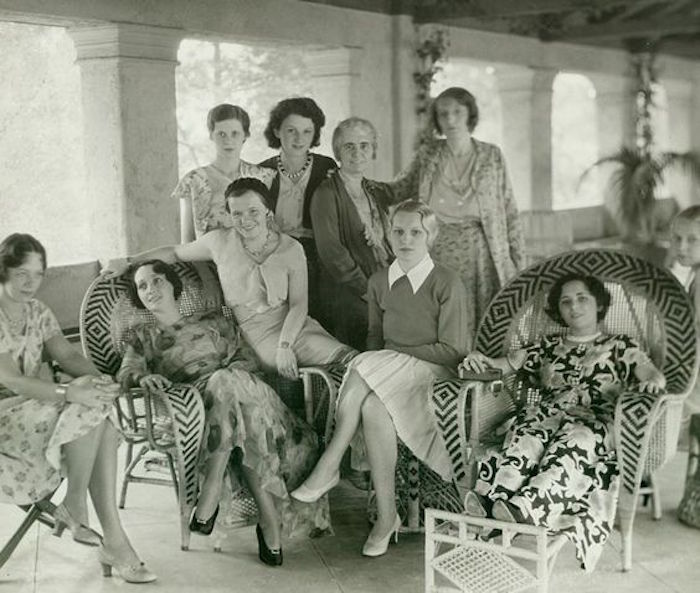 A local newspaper described it as a "comfortable sorority house possessing many of the freedoms and comforts of a man's club. It has grown in 24 years from the home for 22 girls and a white mouse into the home of 100 girls with another 100 servicewomen equally at home in the adjoining guest house."
You can browse a large collection of photos of the clubhouse here.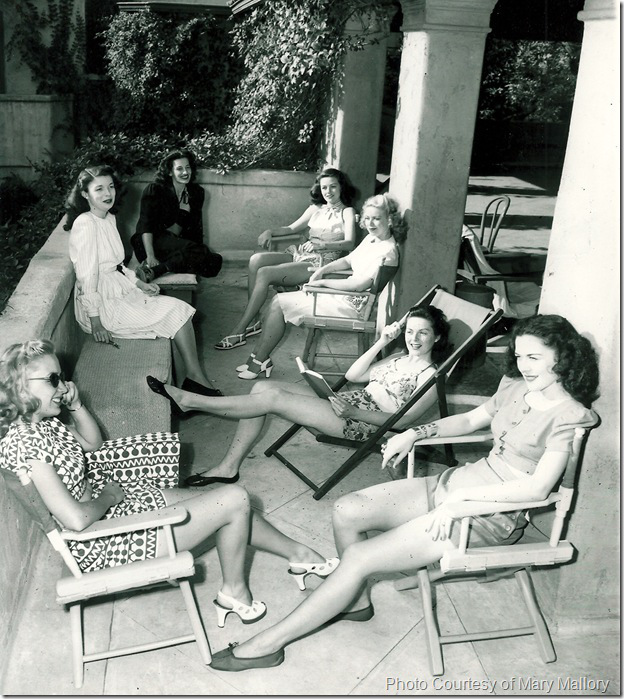 There was always a long waiting list for the club, but the only qualification needed was for an applicant to be seeking a career in the motion picture business. Some would make it as actresses, writers or designers, others would settle as a studio secretary.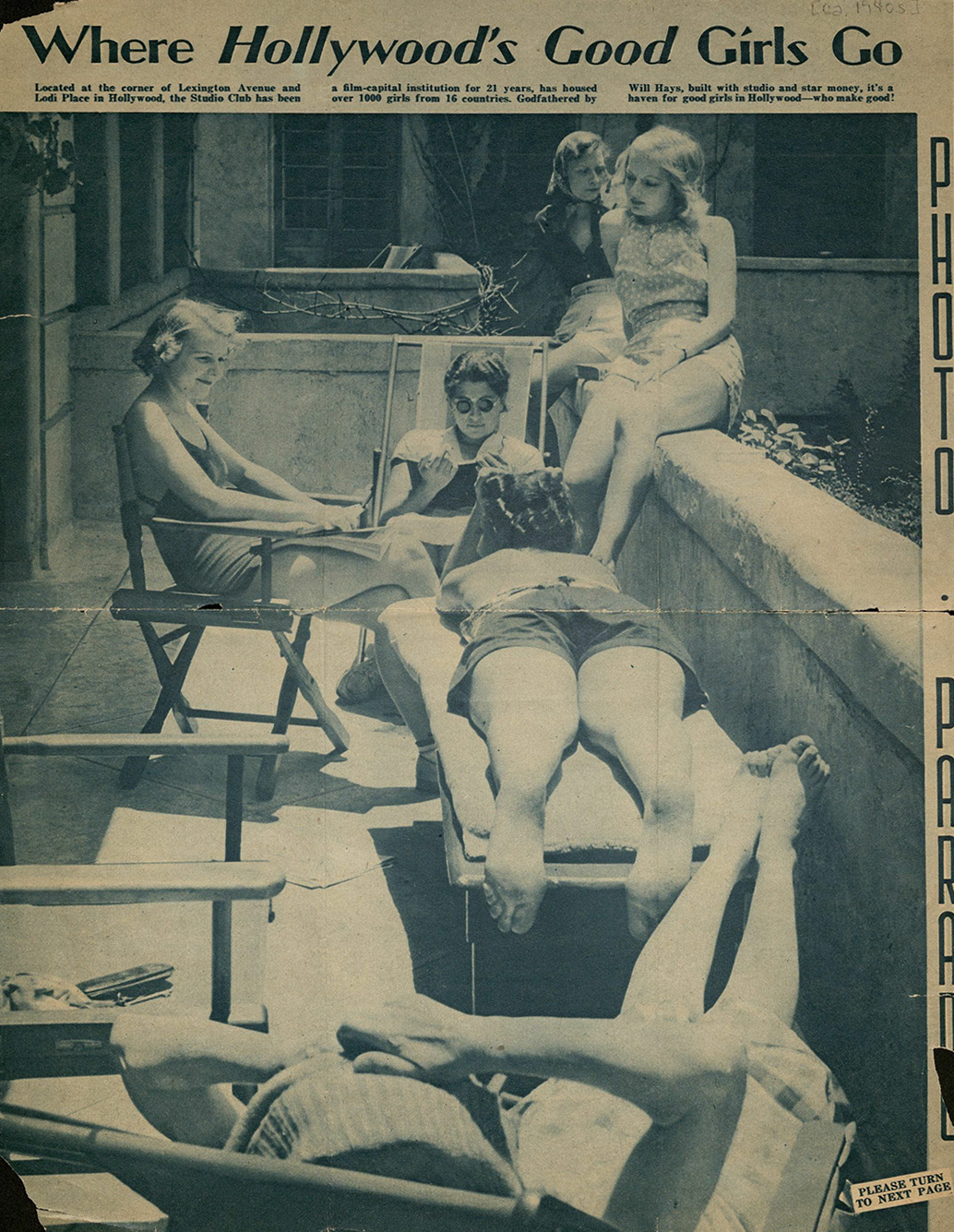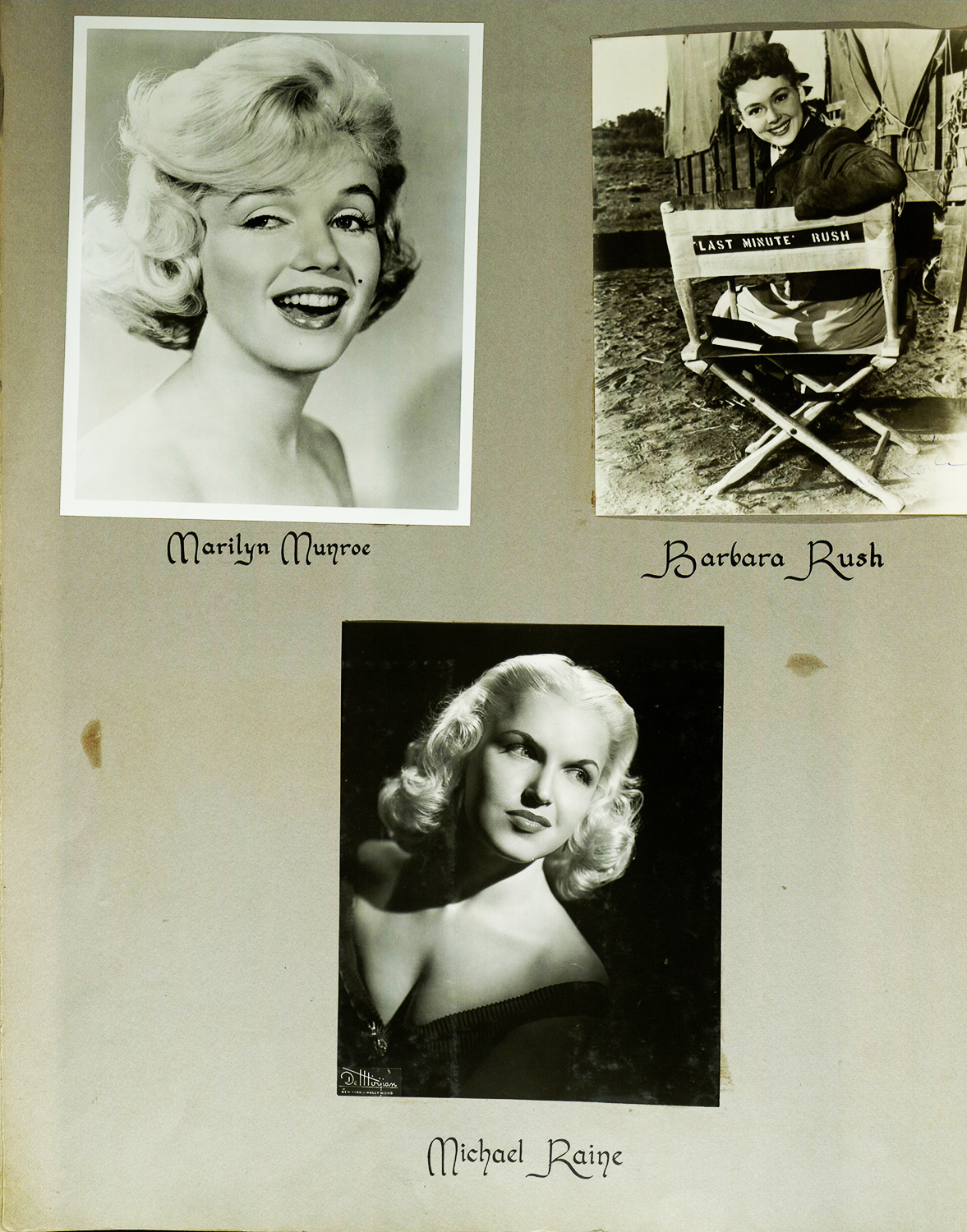 Among the chosen ones were Sharon Tate, Kim Novak, Barbara Eden, Maureen O'Sullivan, Rita Moreno, and of course, Marilyn Monroe.
But were these success stories really thanks to the "good girl" Hollywood sorority? Was it really a place where mothers could send their daughters to be a star without worrying they'd go astray?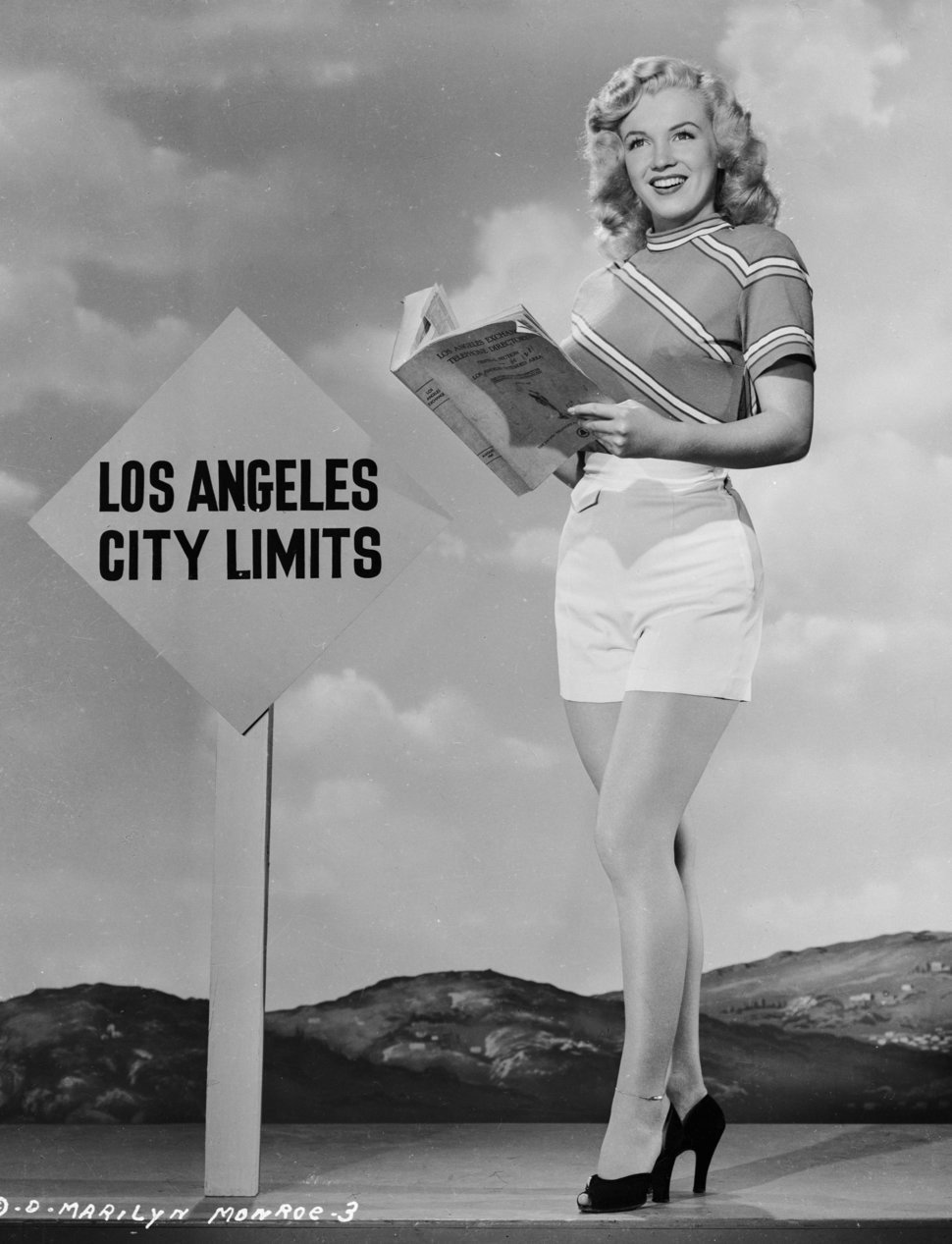 To earn $50 for rent money at the Hollywood Studio Club, Monroe posed nude for the infamous photographs that would later be published in Playboy magazine. She later recalled: "You'll do it when you get hungry enough. It was at a time when I didn't seem to have much future. I had no job and no money for the rent. I was living in the Hollywood Studio Club for Girls. I told them I'd get the rent somehow. So I phoned up Tom Kelley, and he took these two colour shots—one sitting up, the other lying down. …I earned the fifty dollars that I needed."
In this rare interview below, Marilyn talks about her time at the Studio Club…
One of the biggest stars to live at the club in the 1950s was Kim Novak. The contract she signed with Columbia pictures stipulated that she not date anyone during the week and that she should continue to live in the dorms where they could keep an eye on her. Studio President Harry Cohn even had a guard posted outside the club just for Kim. She became so dependent on the dormitory style living that even after she became a star, Novak continued to stay there despite the standard tenant limit of five years.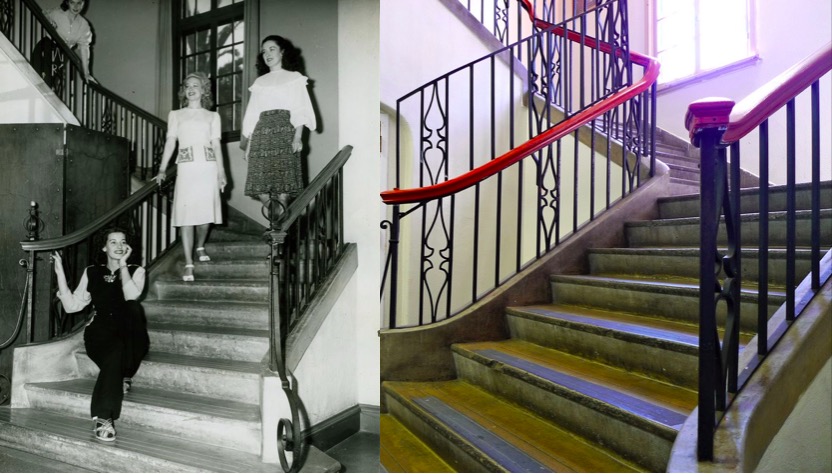 More photos of the clubhouse here
Not all residents were as restricted in their personal life as Kim Novak however. Former resident Rosemary Breckler recalled, "At the Studio Club, when we had a date, he waited anxiously and almost reverently downstairs, and then, dressed like princesses, we floated down those gorgeous stairs."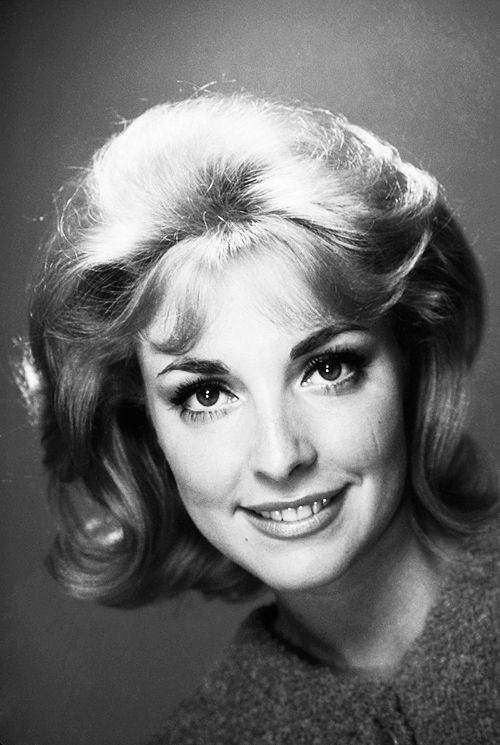 Before she became the tragic victim of the Manson Family, Sharon Tate made the Hollywood Studio Club her home in 1963. She had to request a new room when her aggressive roommate allegedly made lesbian advances.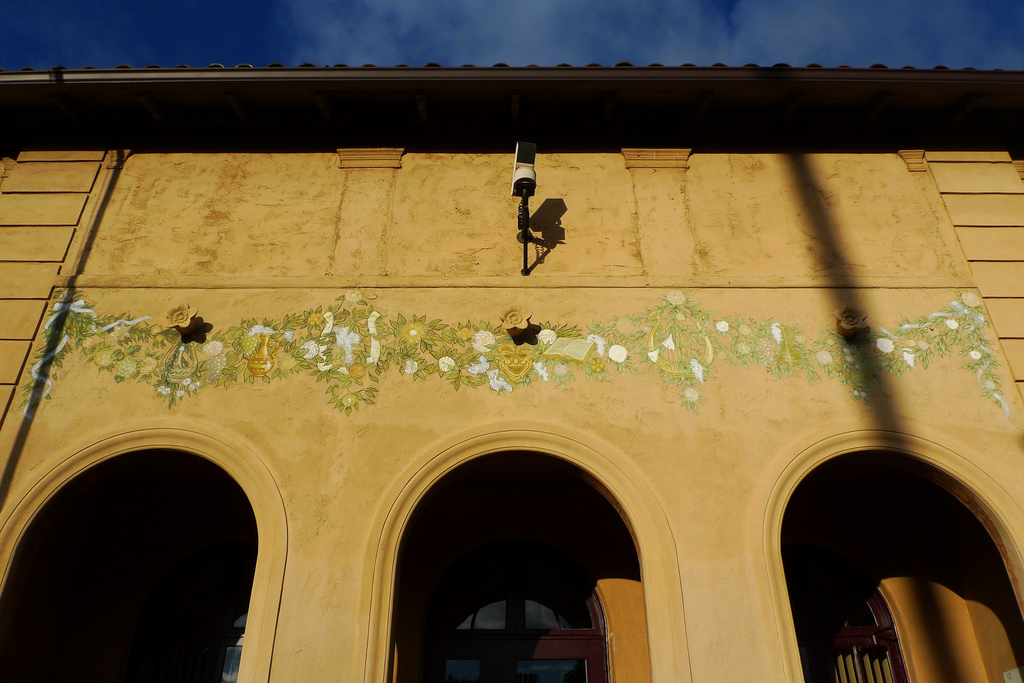 By the 1970s, times had changed drastically and the concept of the Hollywood Studio Club was outdated. It became a regular hotel with a somewhat less glamorous clientele of transient women. The club finally closed in 1975 when new building codes required the struggling association to perform $60,000 in renovations on the building.
Today, it's used as a co-ed home of Job Corps, offering free education and vocational training to young men and women. The building is listed in the National Register of Historic Places.
Image sources: Mary Mallory