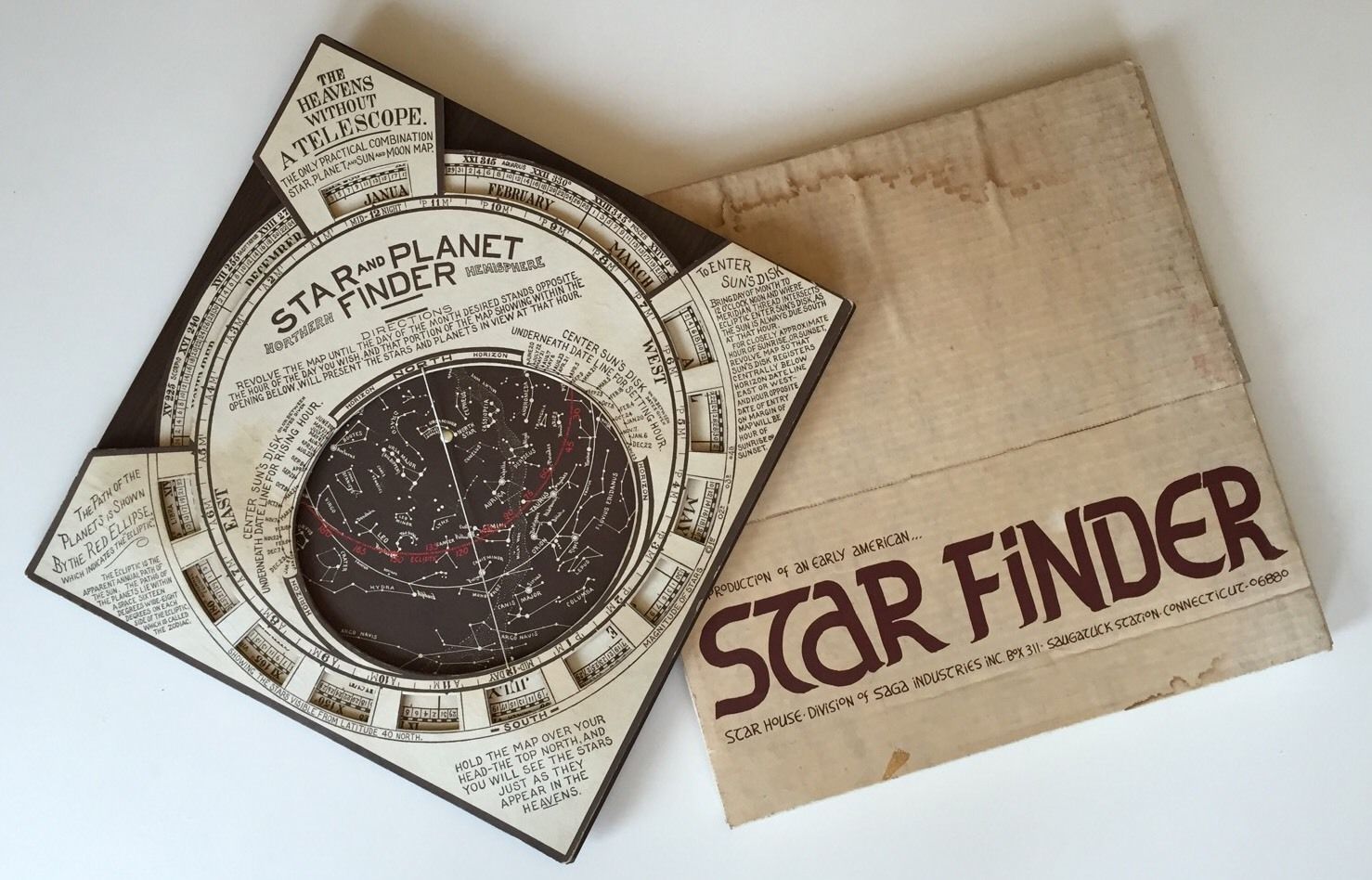 There are countless applications that we can download on our smartphone these days to identify the constellations, but I'm not so much searching for the stars right now as I'm searching for inspiration– design inspiration. And these vintage Star and Planet Finders I found in abundance on the internet today, provide a whole lot of that.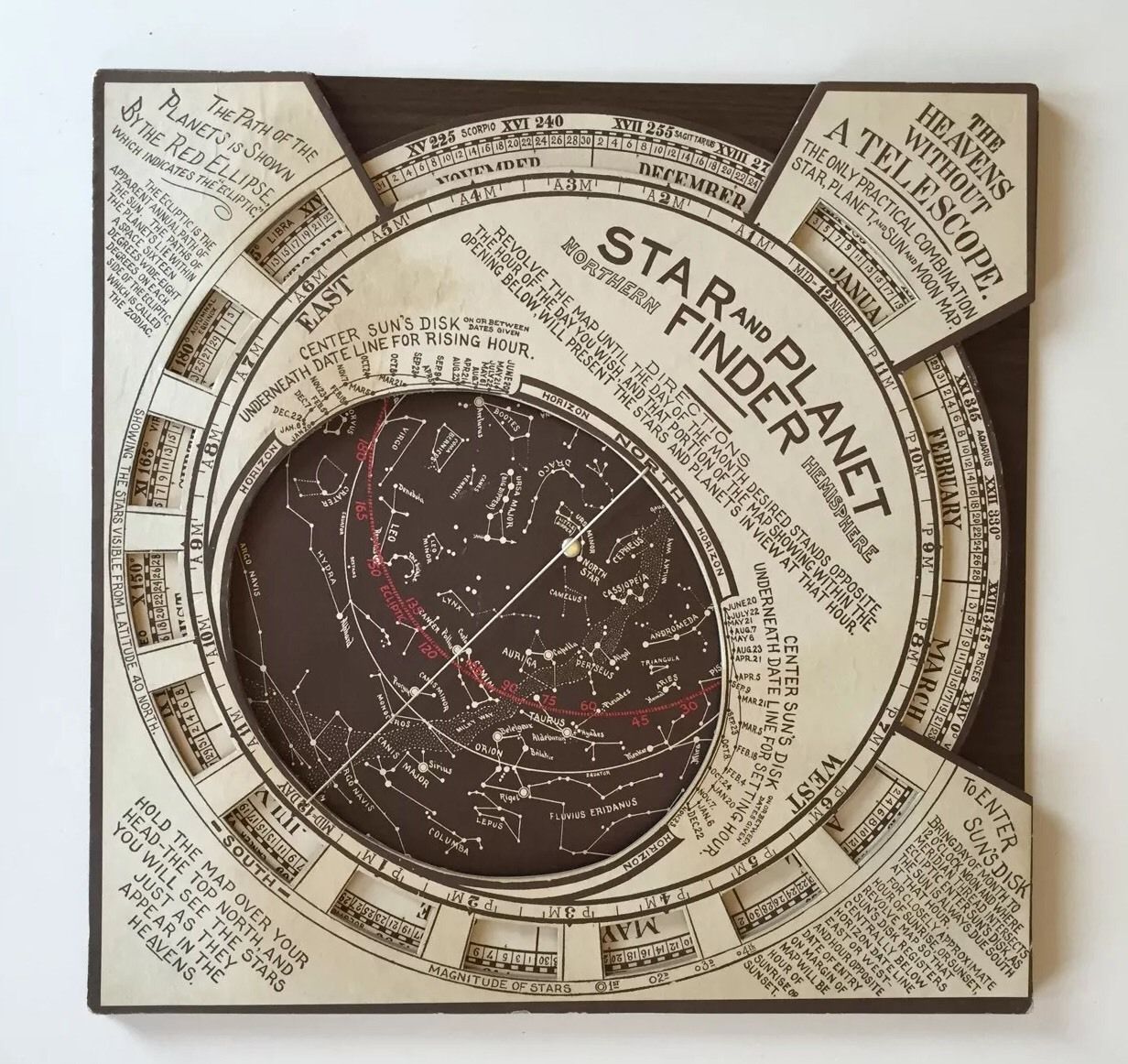 This instrument comes from the late 1970s, a vintage Saga Industries StarFinder featuring some seriously beautiful typography. I found it for sale on eBay, complete with the original box and instructions.
Directions: Revolve the map until the day of the month desired stands opposite the hour of the day you wish, and that portion of the map showing within the opening, will present the stars and planets in view at that hour. Hold the map over your head—the top north—and you will see the stars just as they appear in the heavens.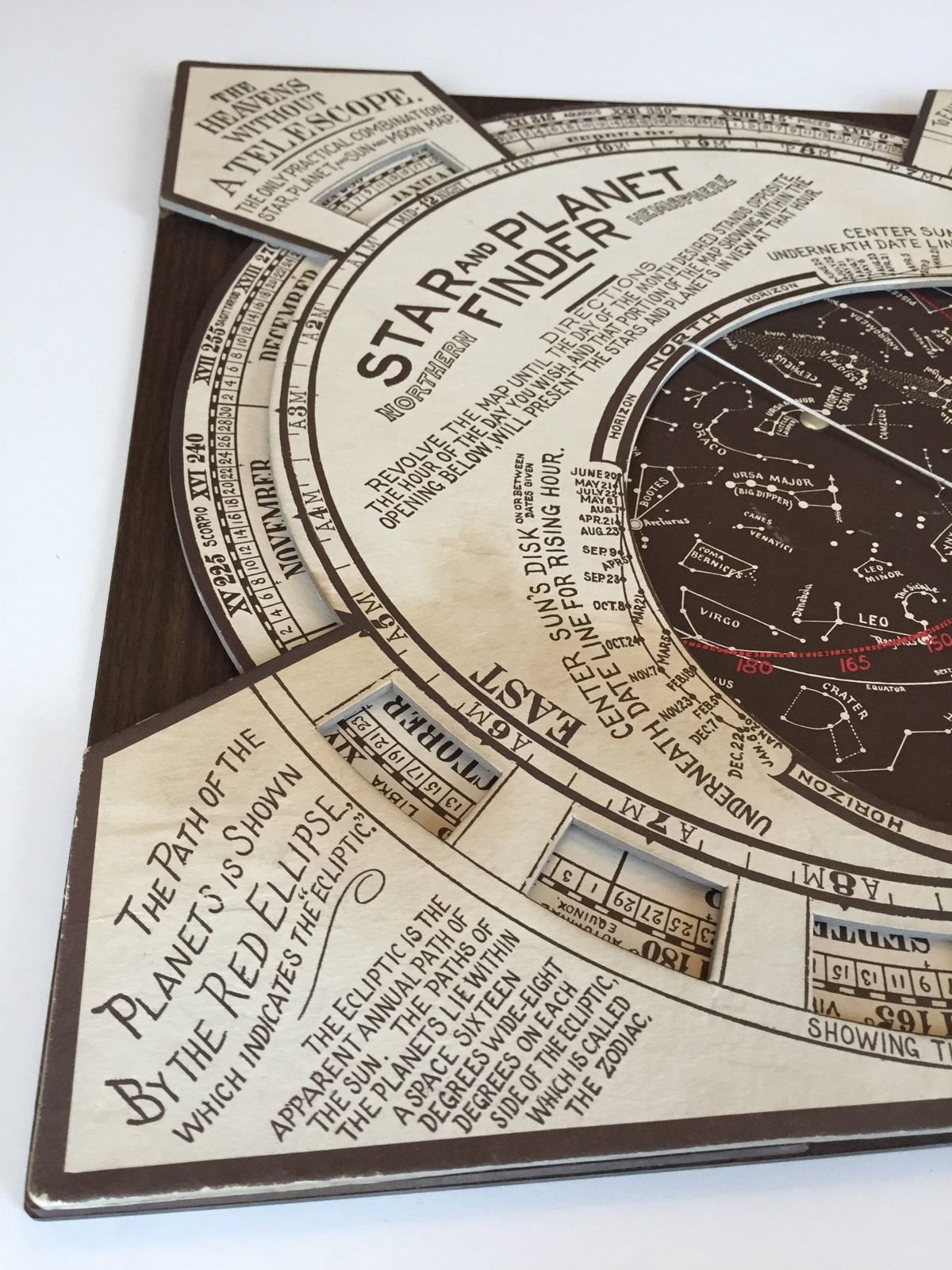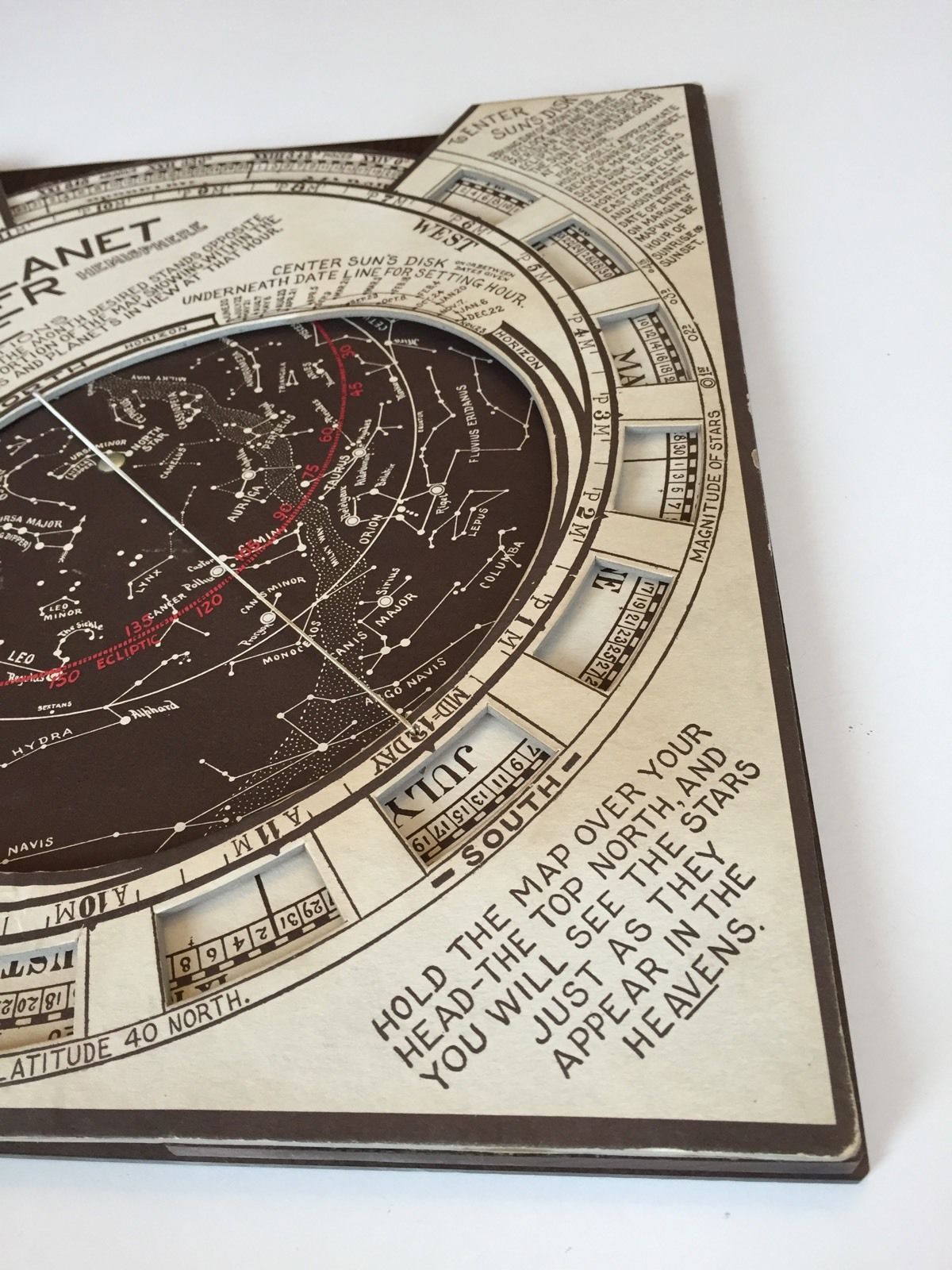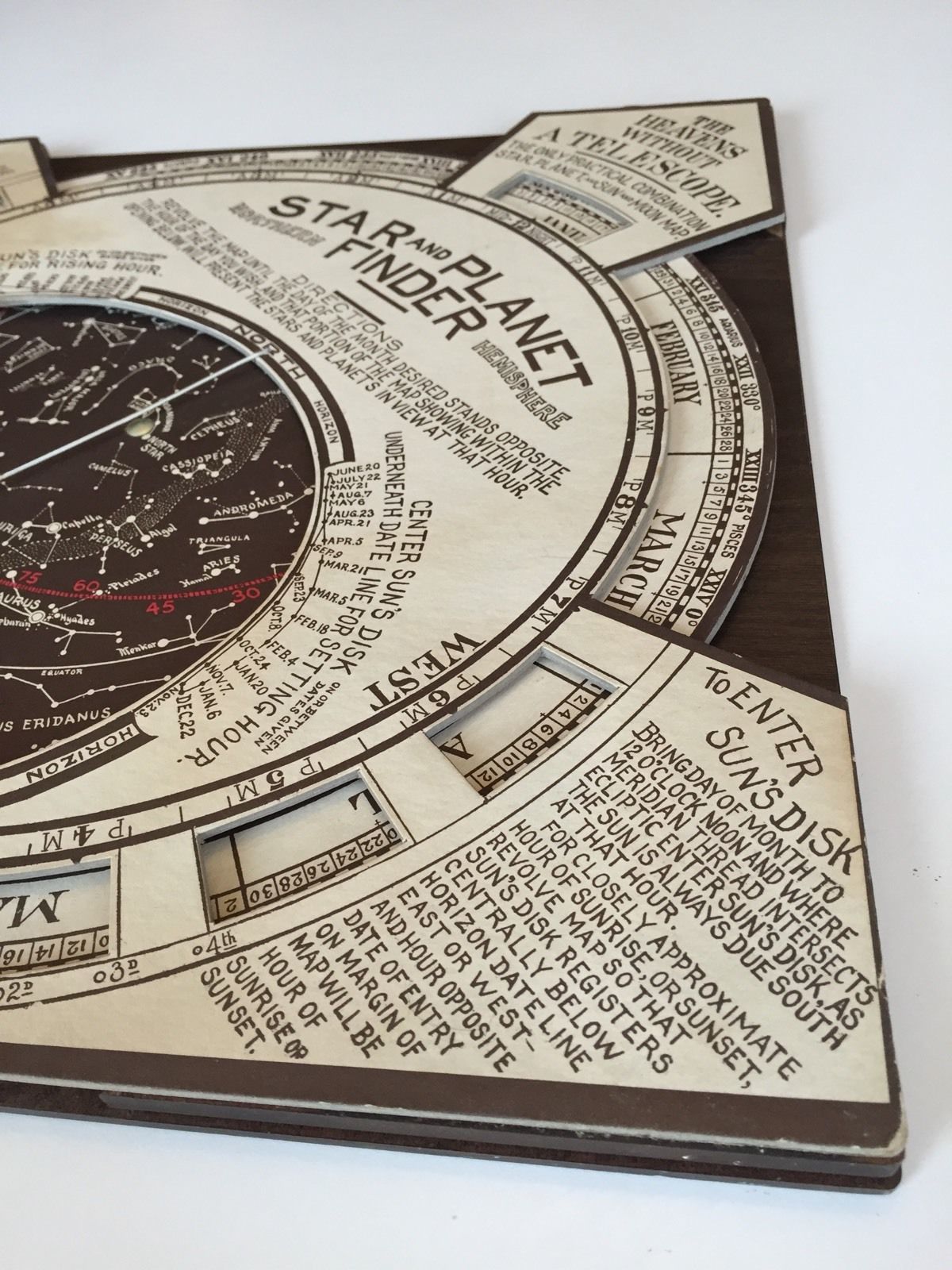 I'd love to hang one of these (or several of these) on a wall of curiosities. I feel a new DIY project coming on…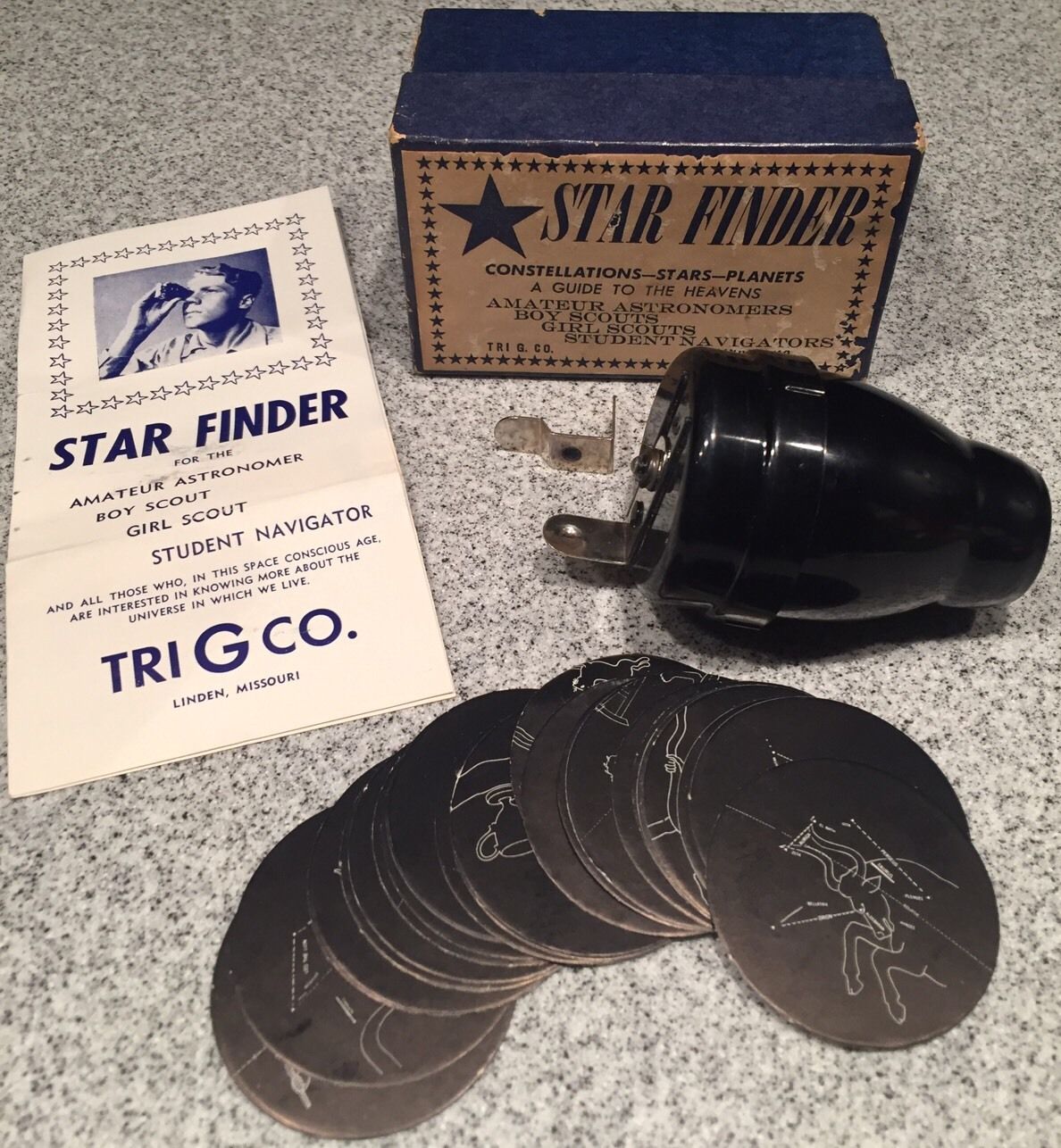 Check out this 1950s Boy Scout Star Finder with those constellation discs…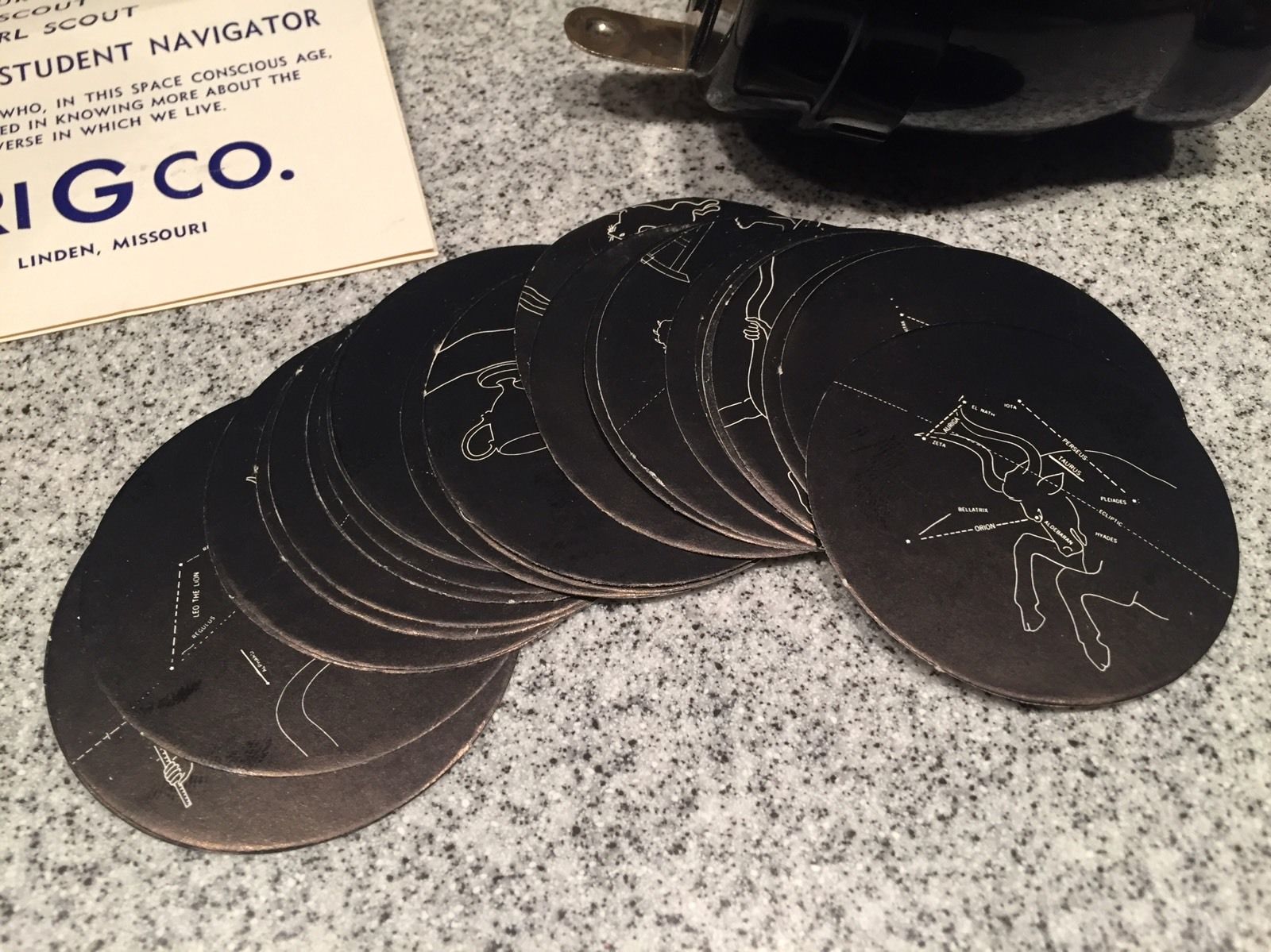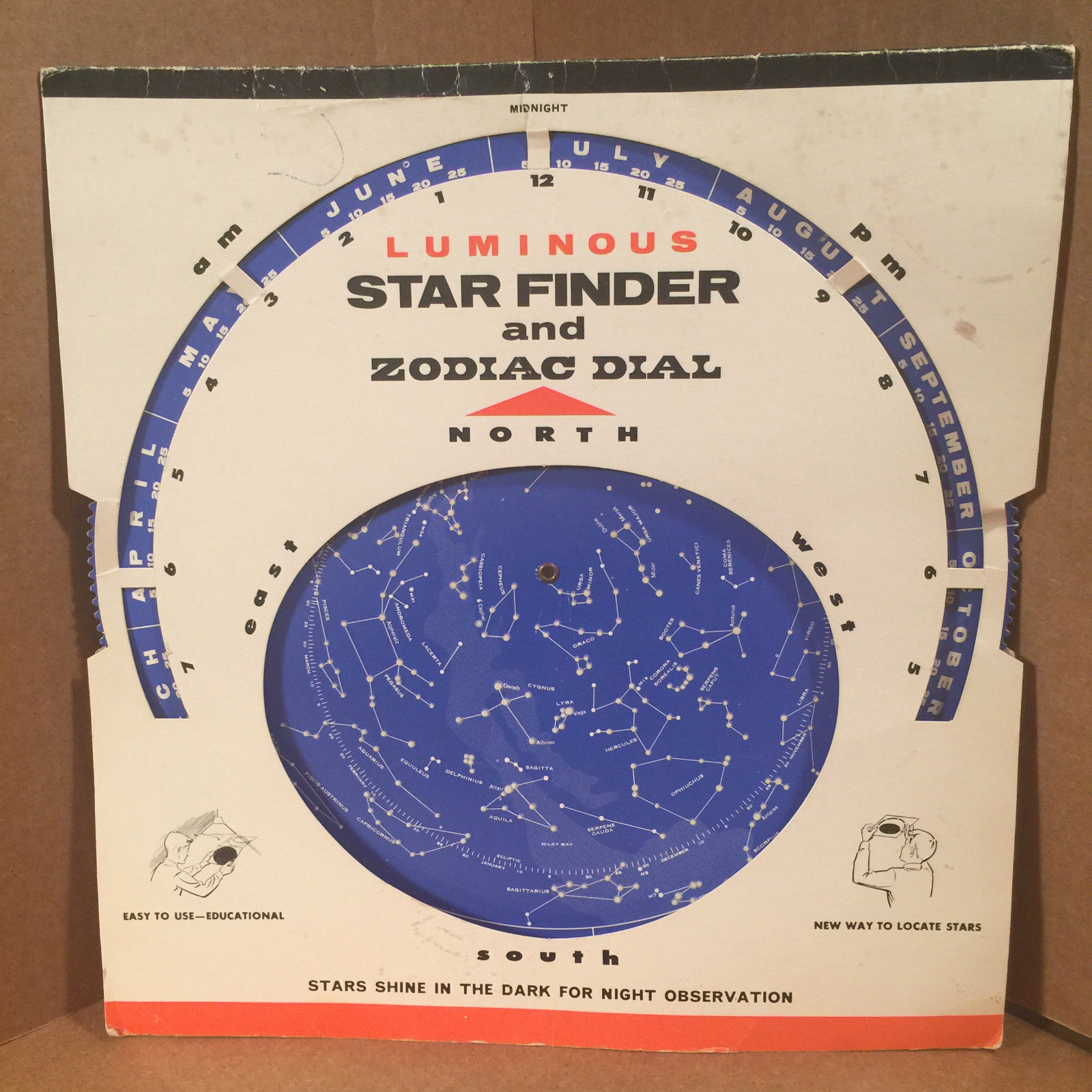 Digging the NASA colours on this one ↑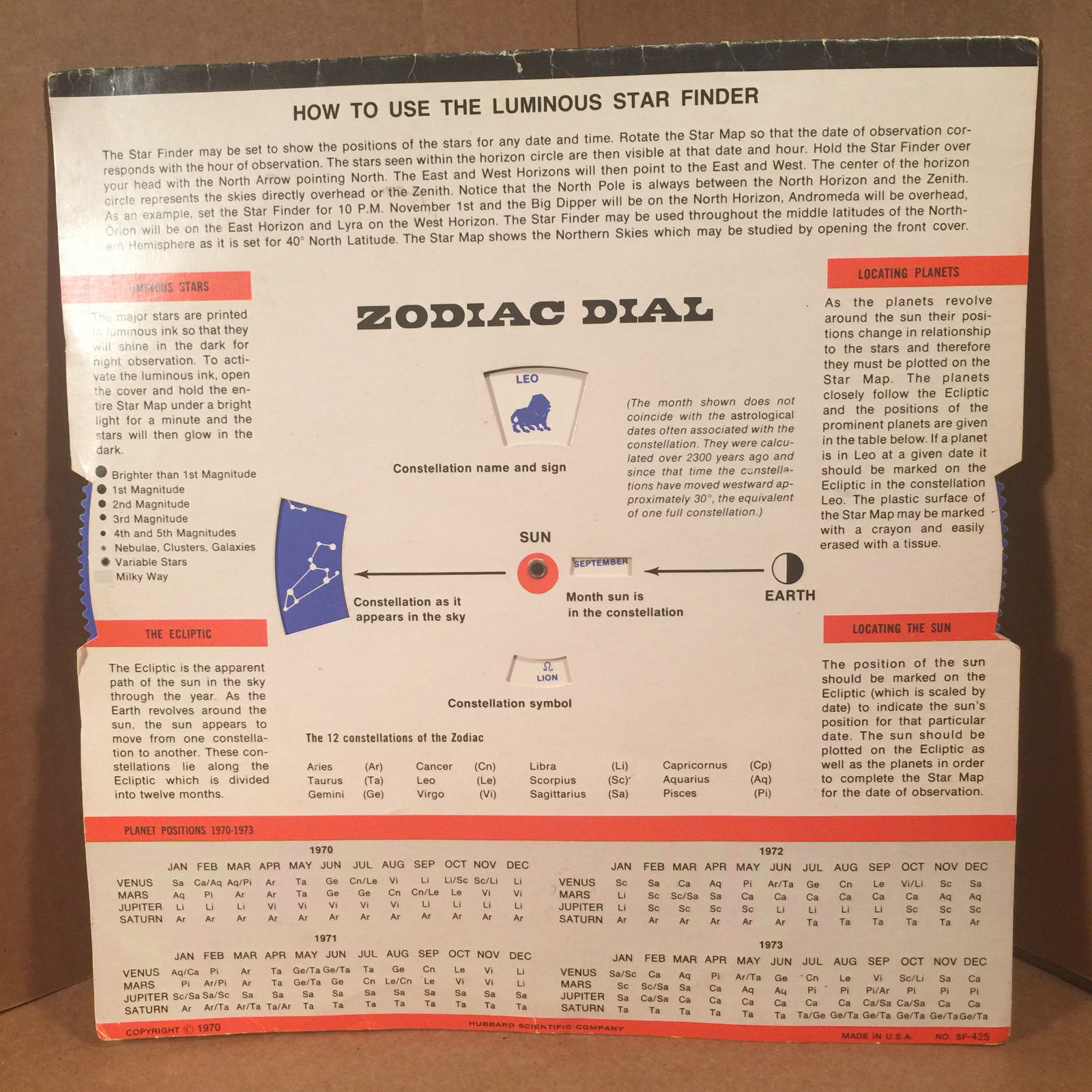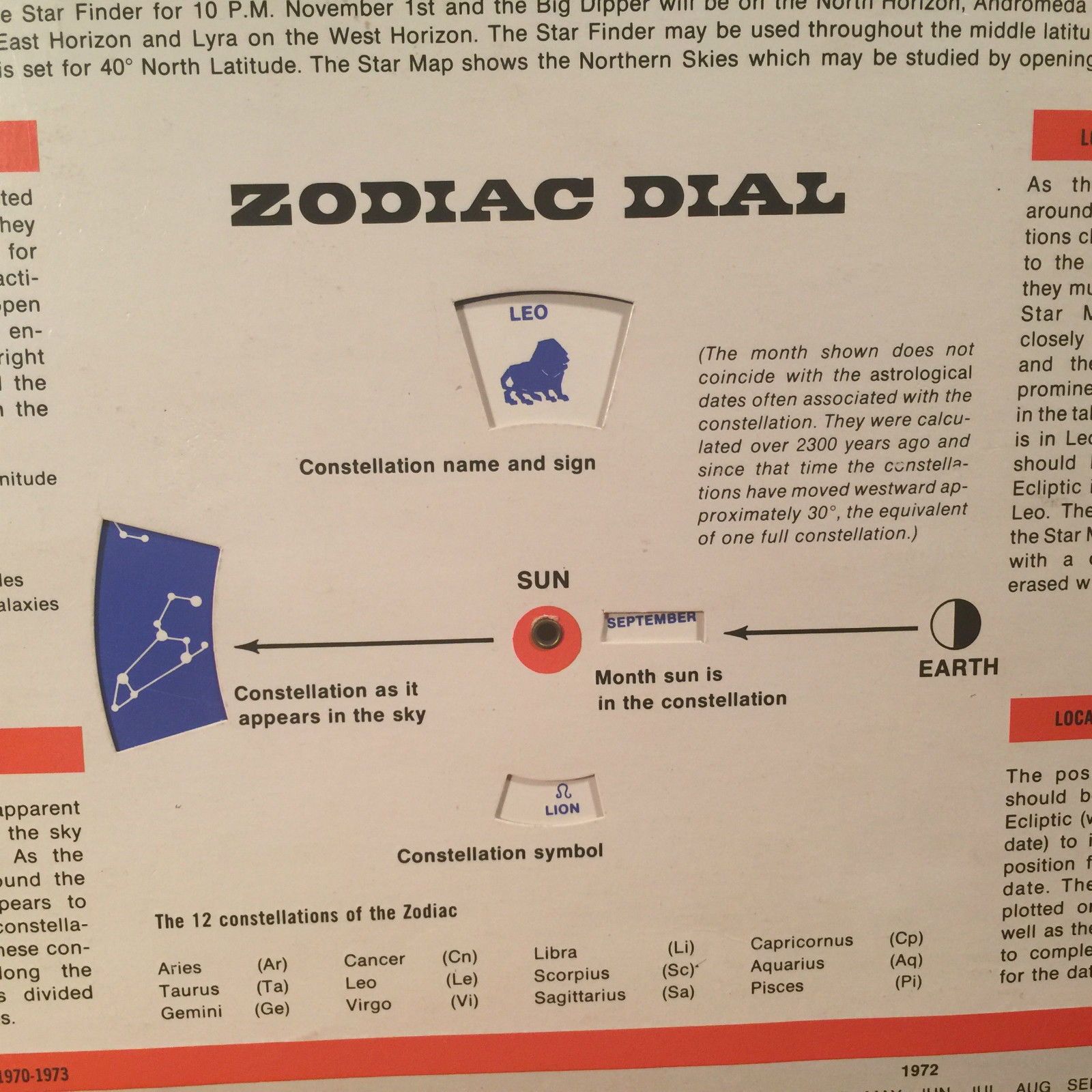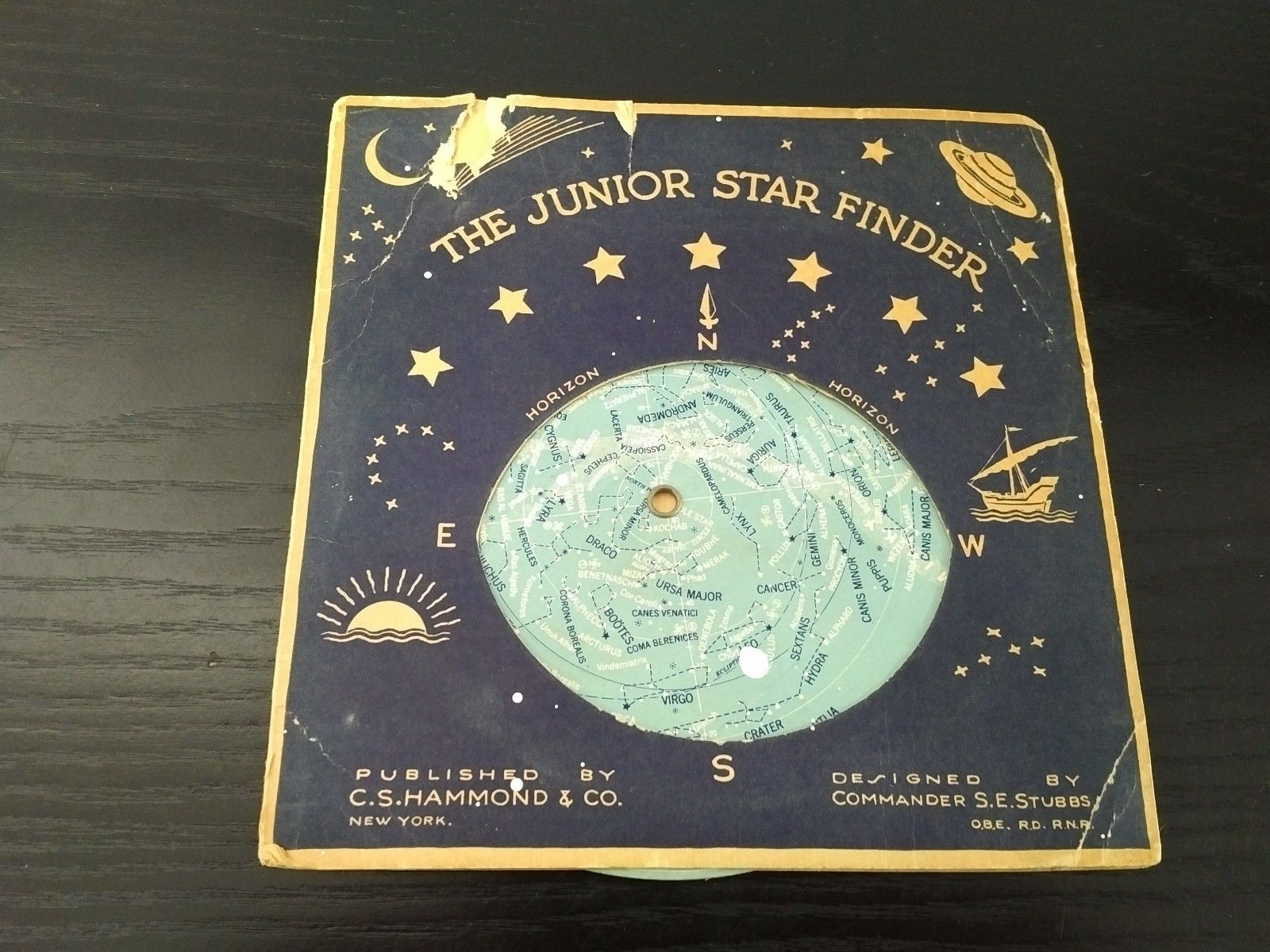 And how about this rare vintage 1935 Junior Star Finder?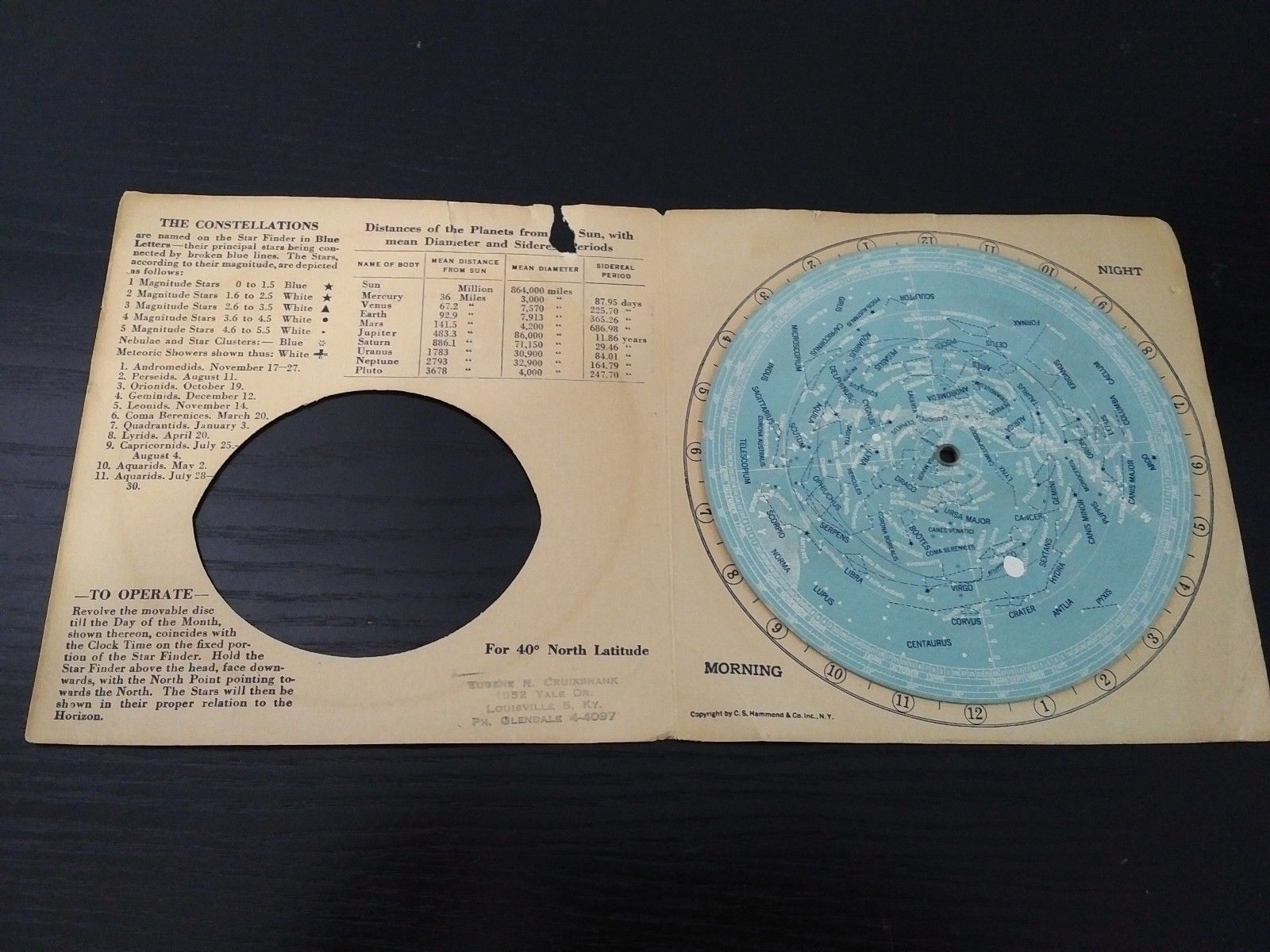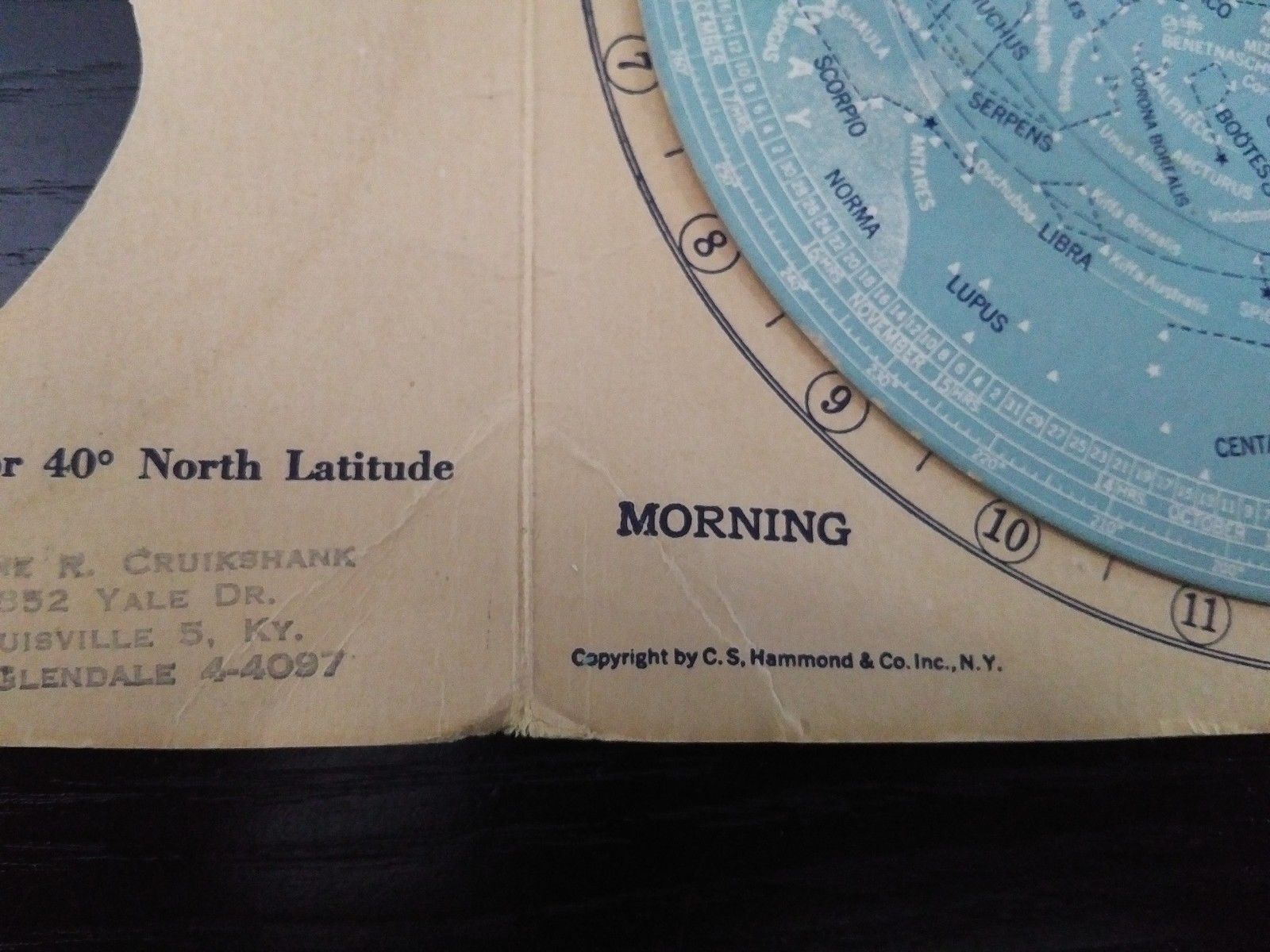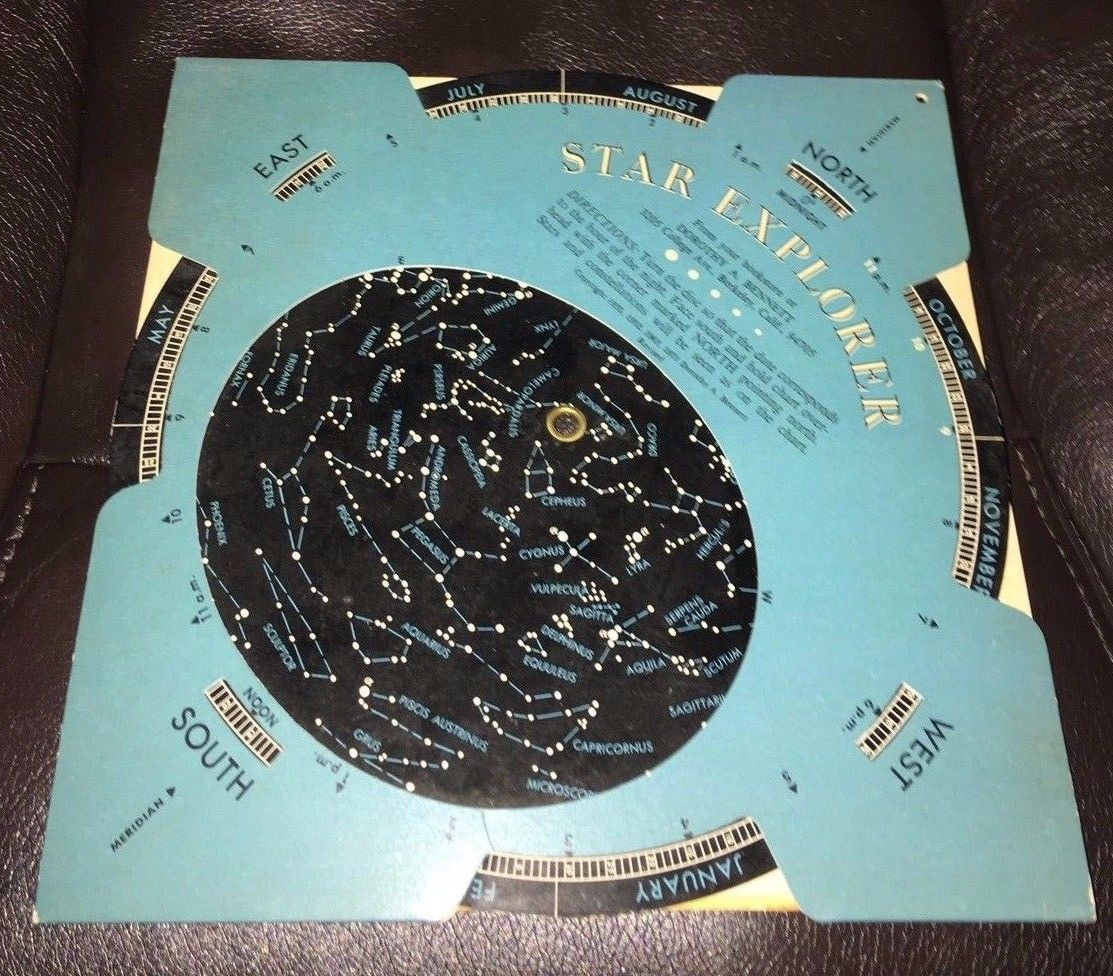 This 1971 Star Explorer with reverse information on Circumpolar stars, Brightest stars, Planets, Zodiac, and Instructions on How to Enjoy Your Star Explorer, is up on eBay for $20.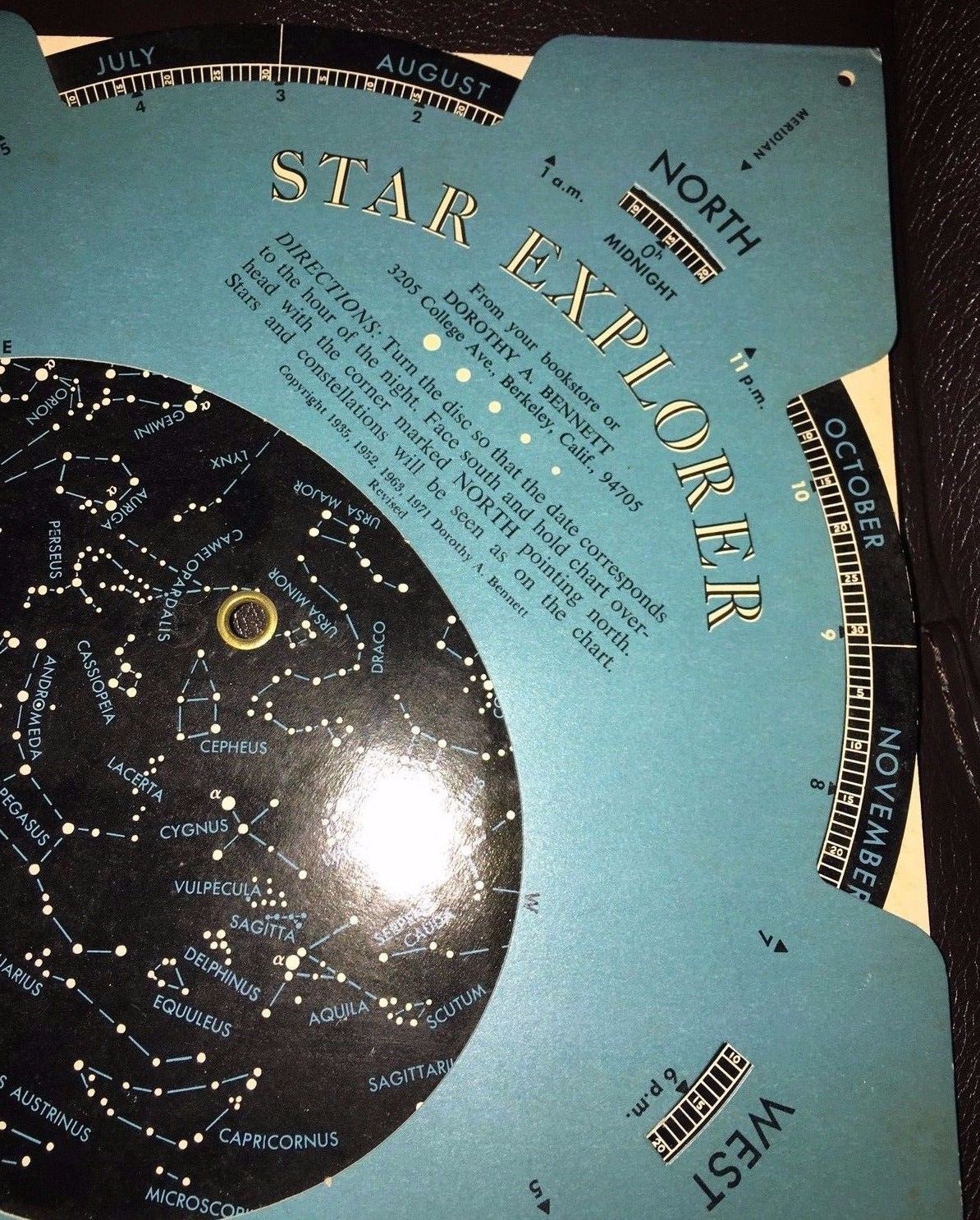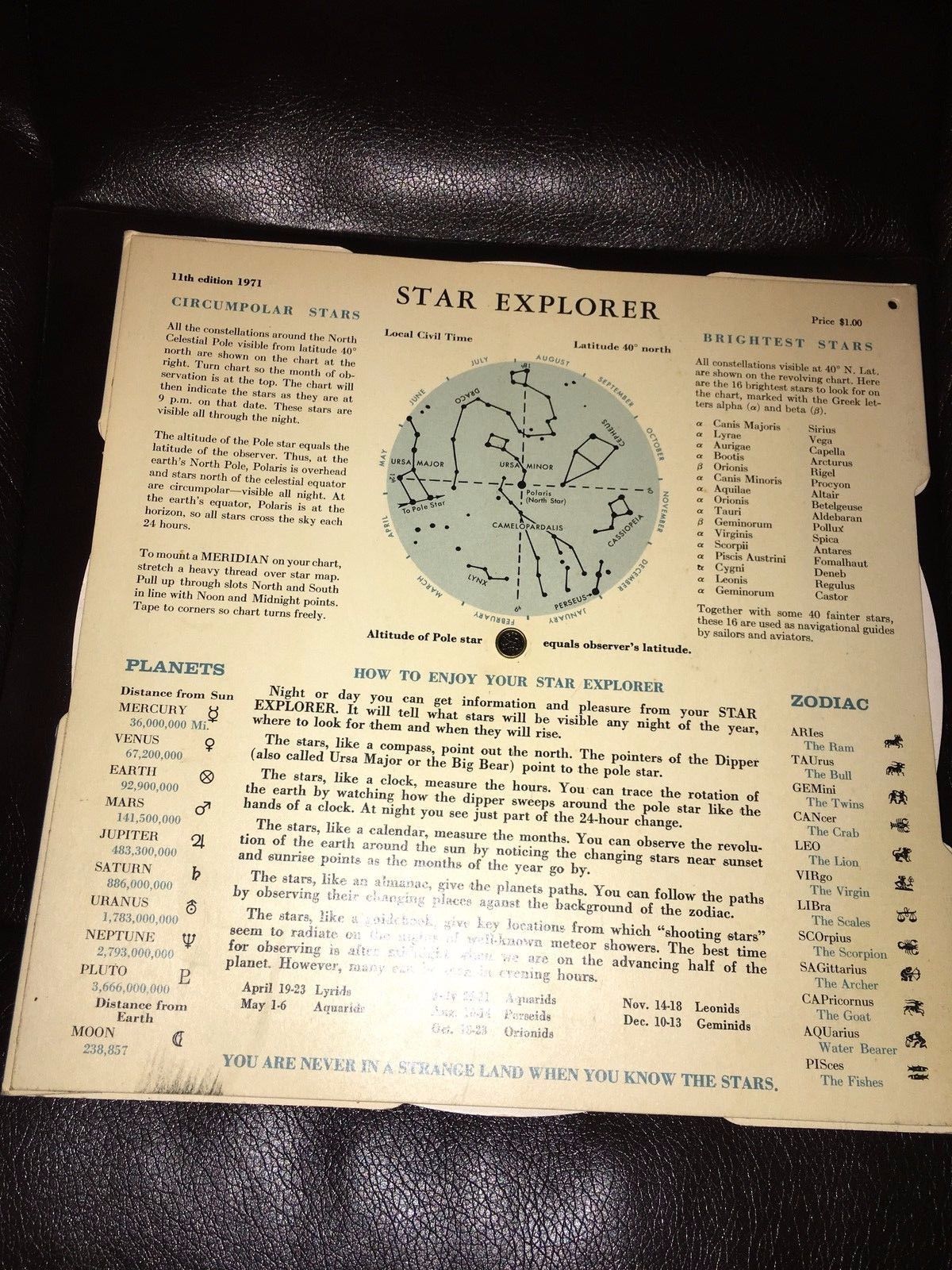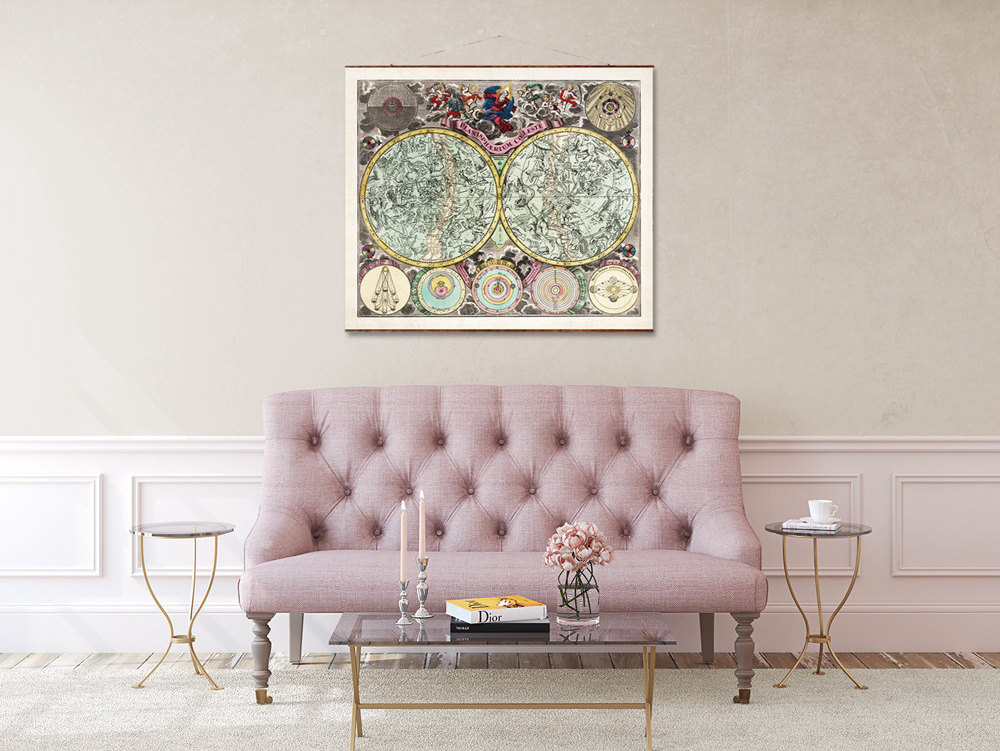 Etsy is another treasure chest for astrology illustrations and prints…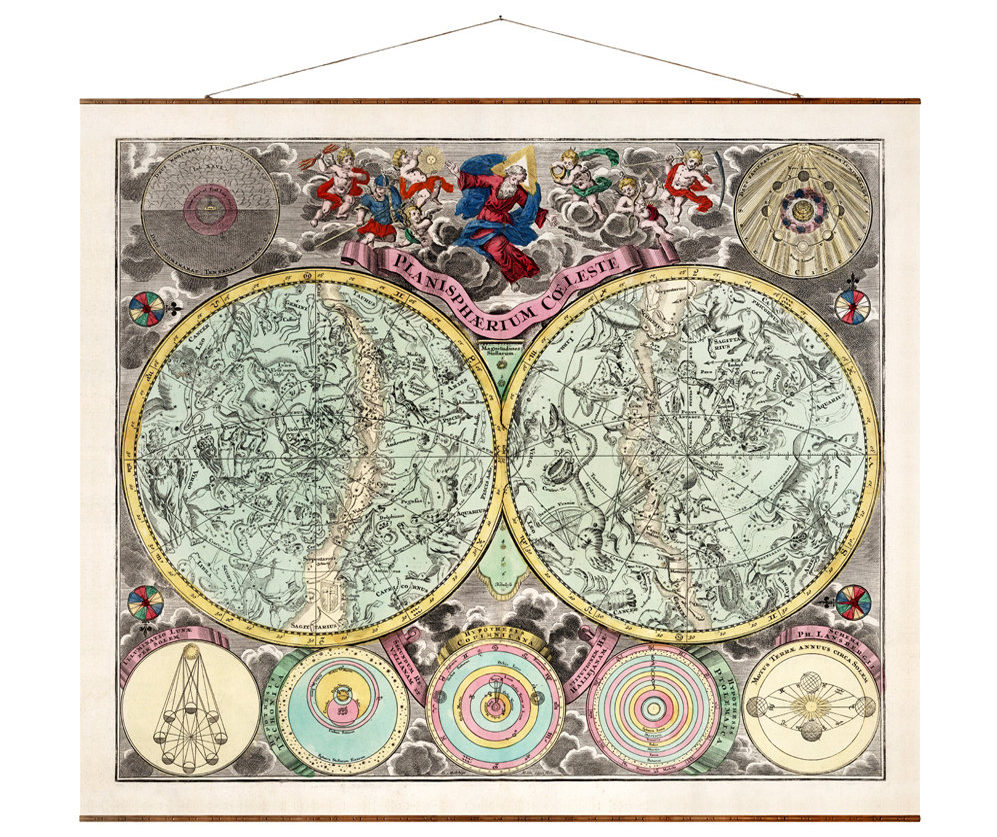 I'm very tempted by this reproduction vintage celestial map.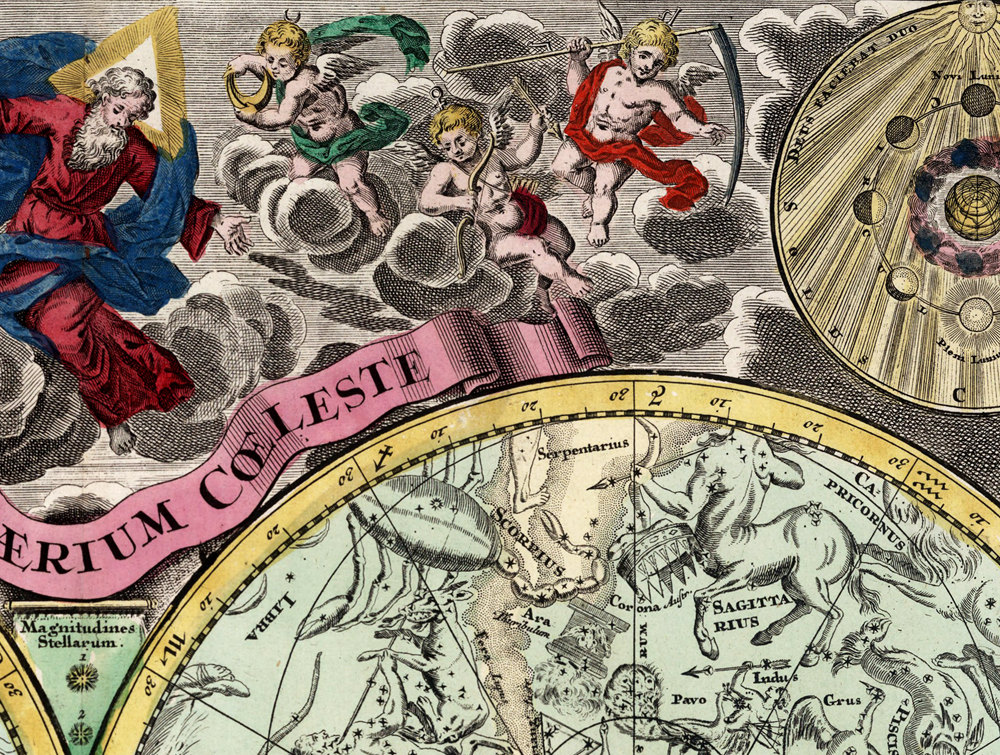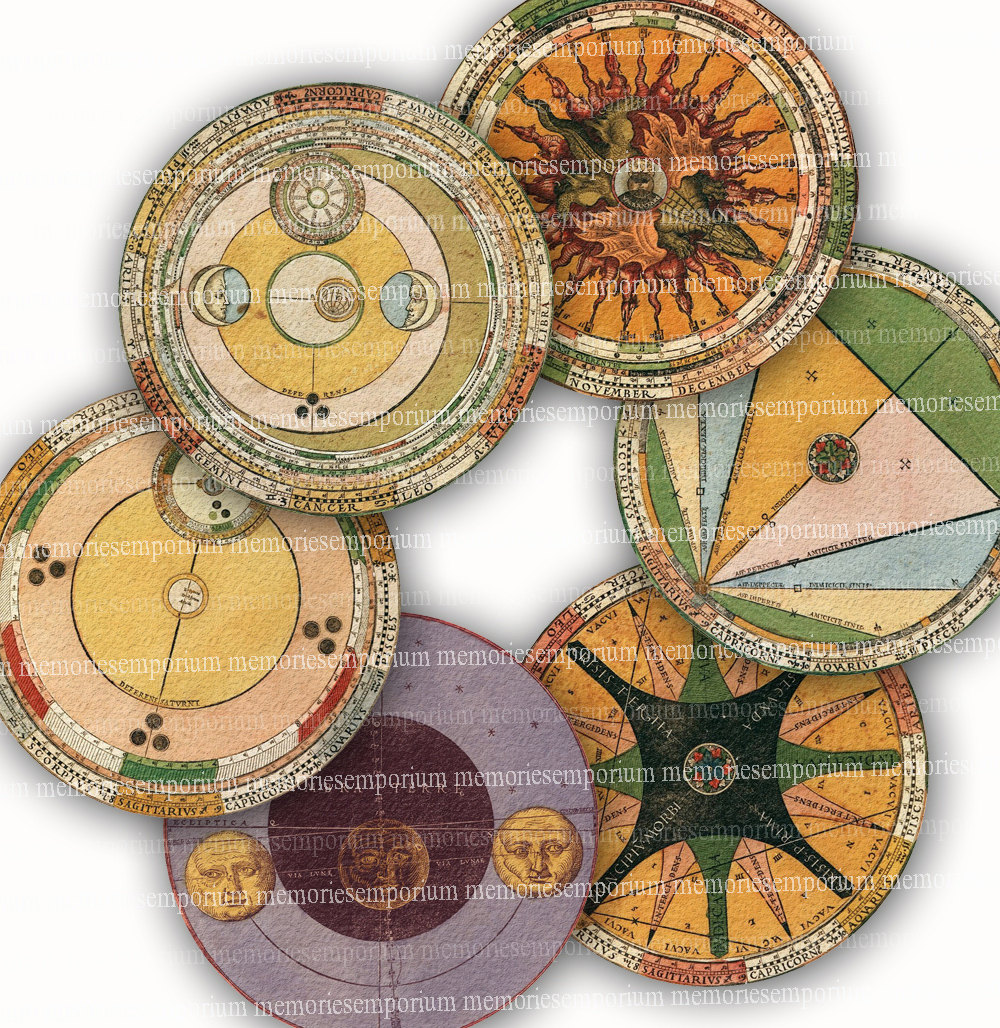 And finally, these gorgeous antique astronomy circles are available for instant download to print and start decorating to your heart's desire.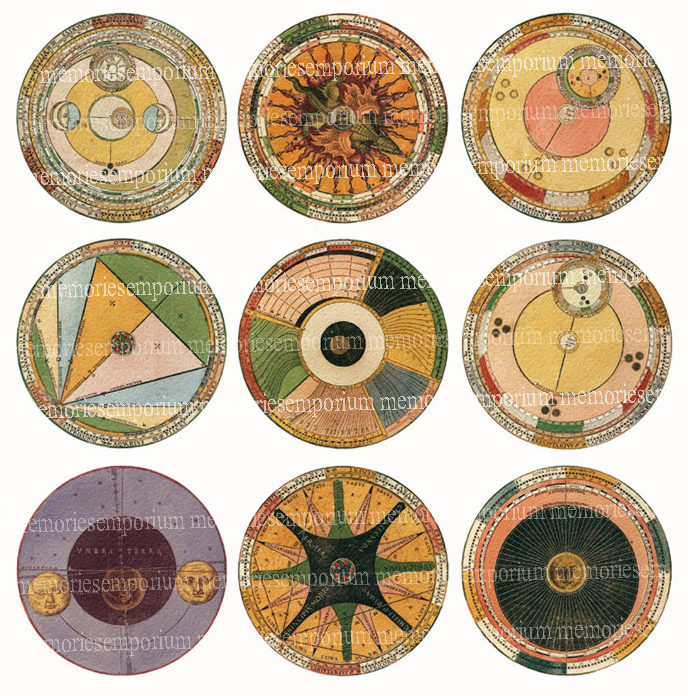 You can browse more celestial prints here.
If you need me, I'll be putting together my giant collage wall of stars.