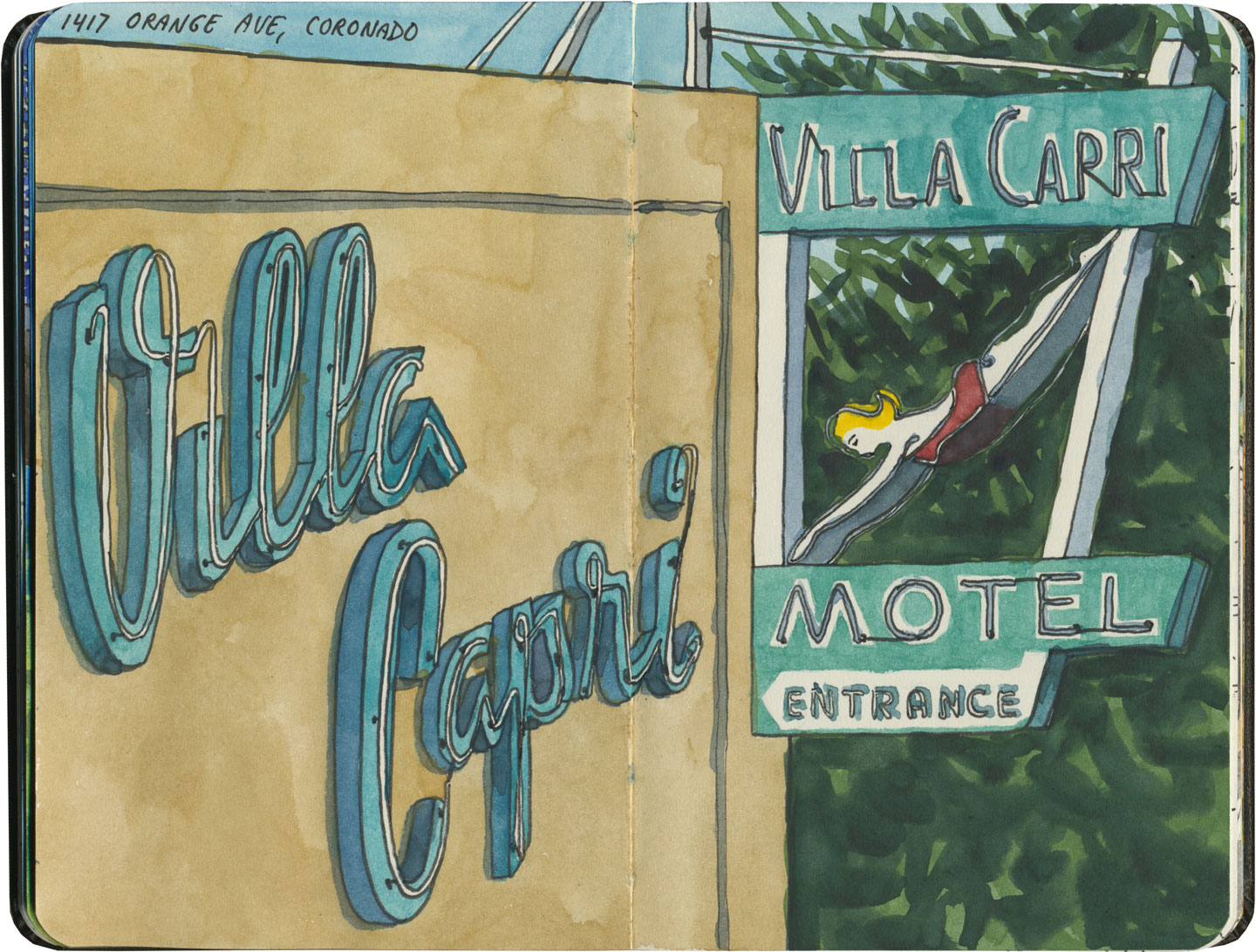 There's something about art and travel that goes so well together, something that's more romantic about taking out a moleskin notebook and drawing the view than simply snapping it with your phone. Of course, it helps if you're a gifted artist like Chandler O'Leary who has been recording her travels in sketchbooks for over 20 years.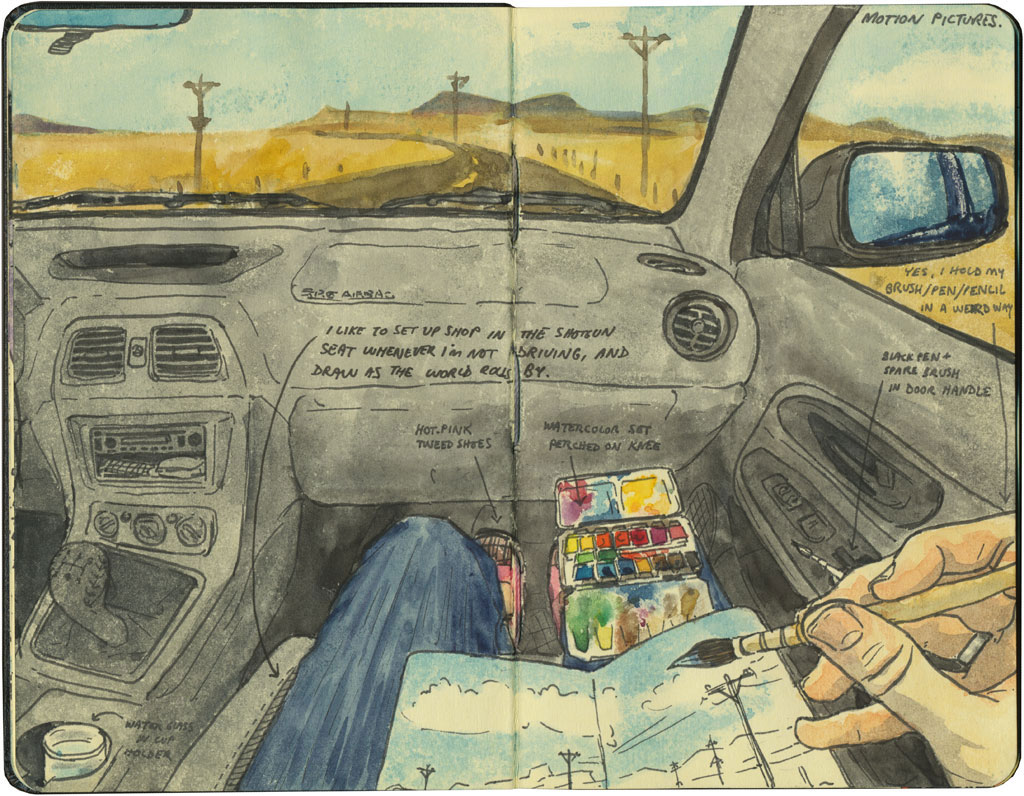 The Washington-based illustrator and lettering artist realised one day that she had "literally hundreds of drawings hidden away, and only a few close friends had ever seen them all." So she created a space online called Drawn the Road Again, where you can see scanned copies of her moleskin pages covered in watercolours accompanied by thoughtful travel notes, tips and historical anecdotes about the various sites she visits.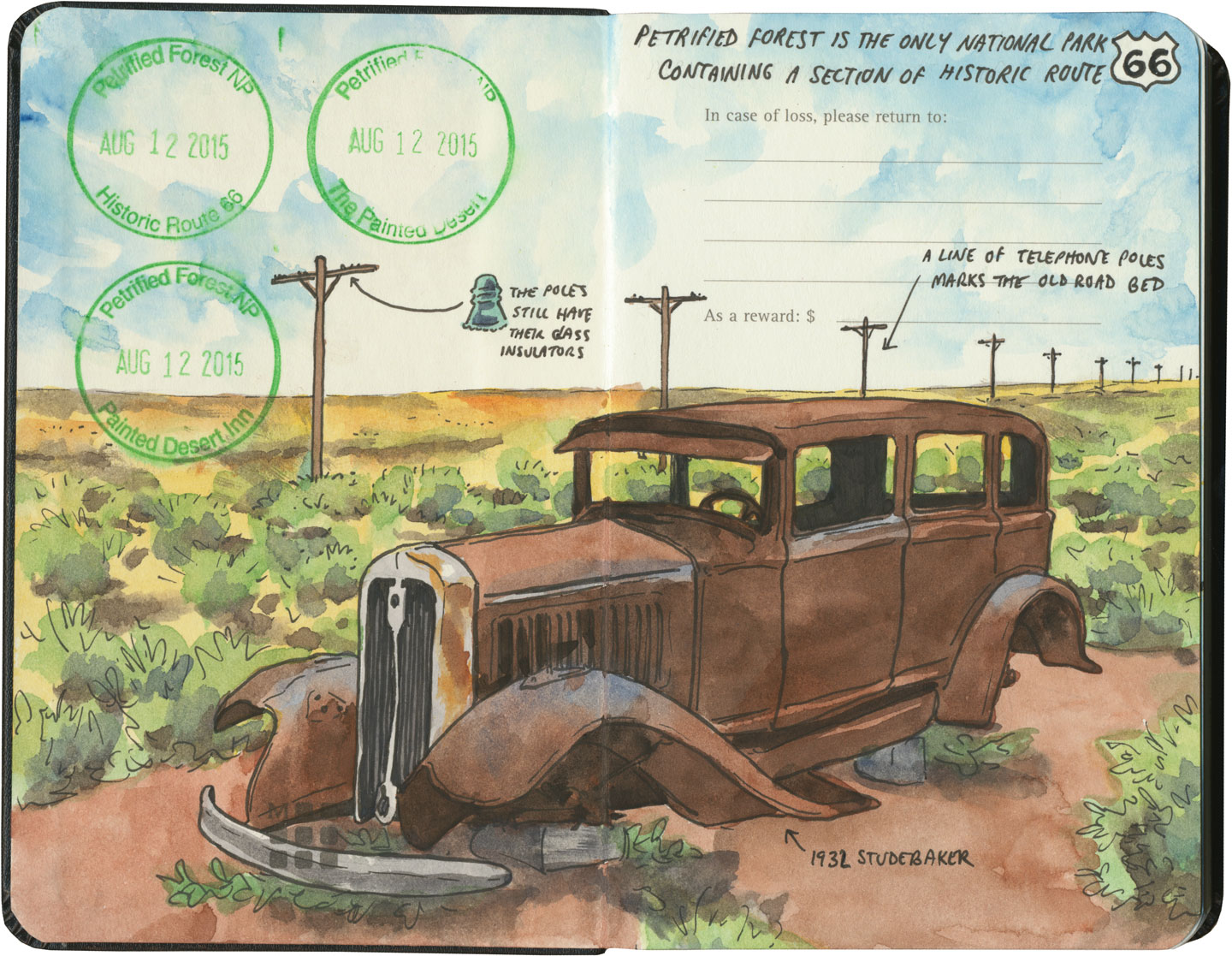 "Rather than a faithful documentary journal of every personal experience, I like to think of this site as an illustrated travel guide".
It really is a perfect little travel guide for the great American road trip and when I first wrote about O'Leary in 2017, I wondered why the blog hadn't been translated into a book. There are now two! You can picture myself on my next road trip with O'Leary's illustrations, following her brushstrokes all the way along the old Route 66, lowering the book from your eye line every time you approach a roadside attraction she's sketched.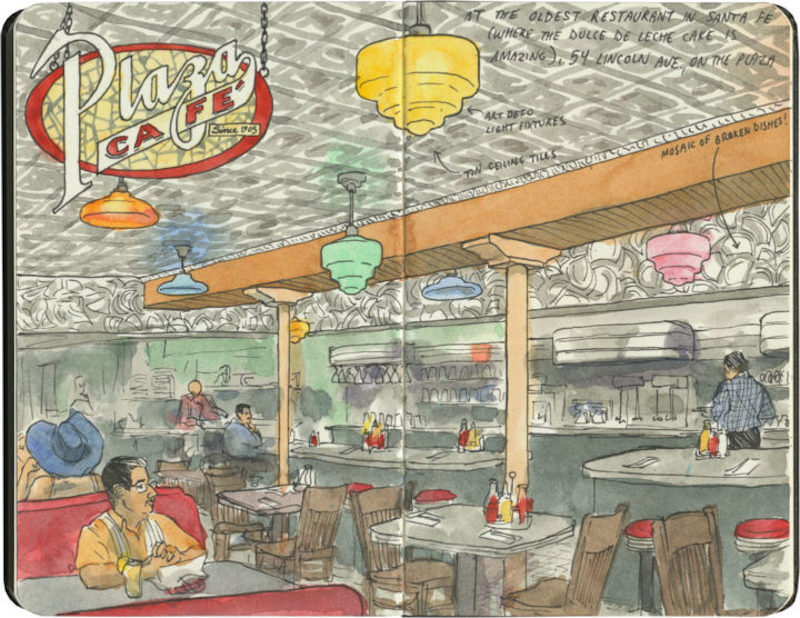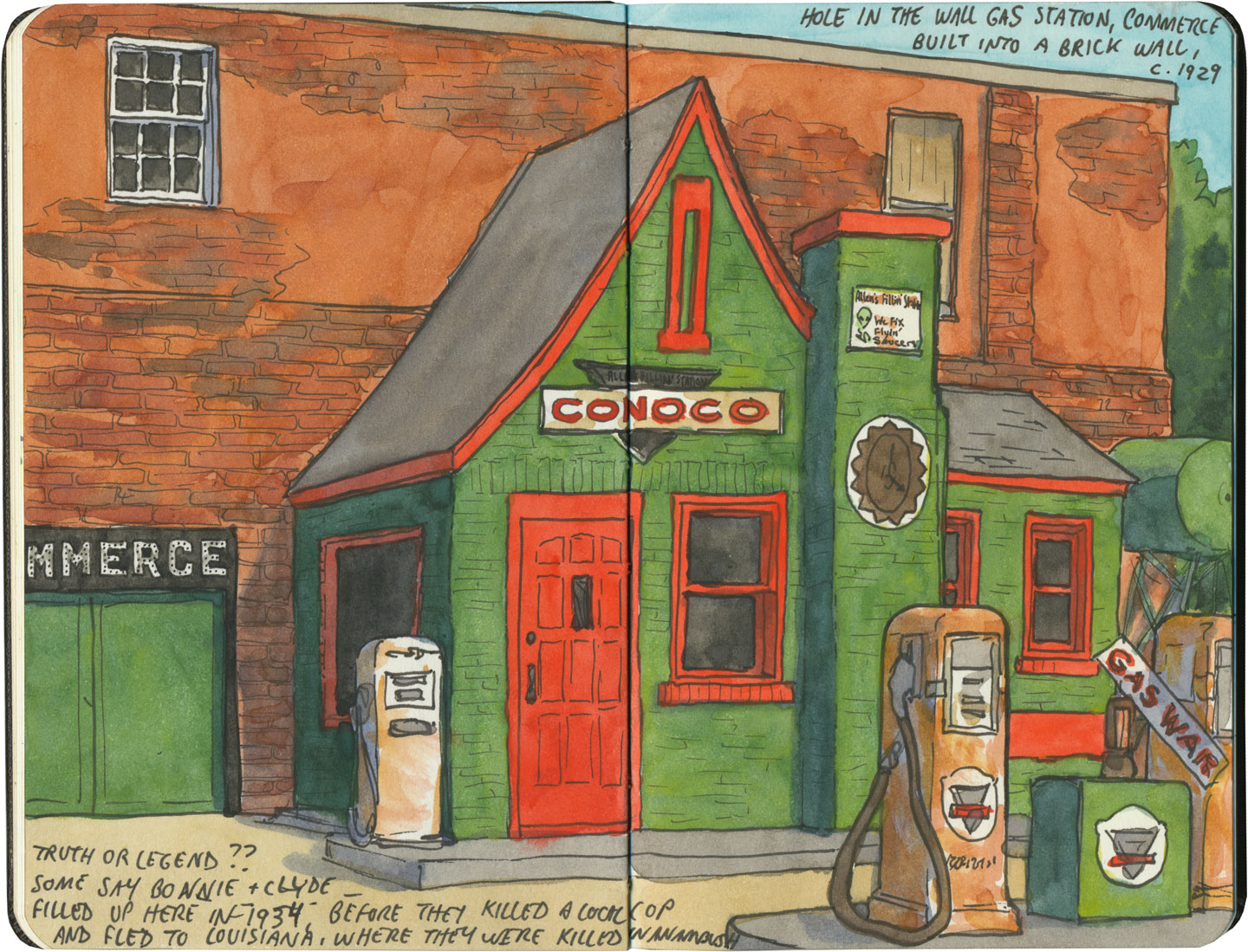 And Chandler is definitely one of us; one of those travellers…
I am the one who will choose the squiggliest line on the map, rather than the Interstate highway, every single time. I am the one who gets excited about driving 200 miles out of my way to see a giant concrete prairie dog. I am the one who will add an extra day to our trip to make sure we have enough time to spend at Wall Drug. I also have a thing for jackalopes, I brake for any coffee-pot-shaped building, and I have a bright yellow hat shaped like cartoon Swiss cheese.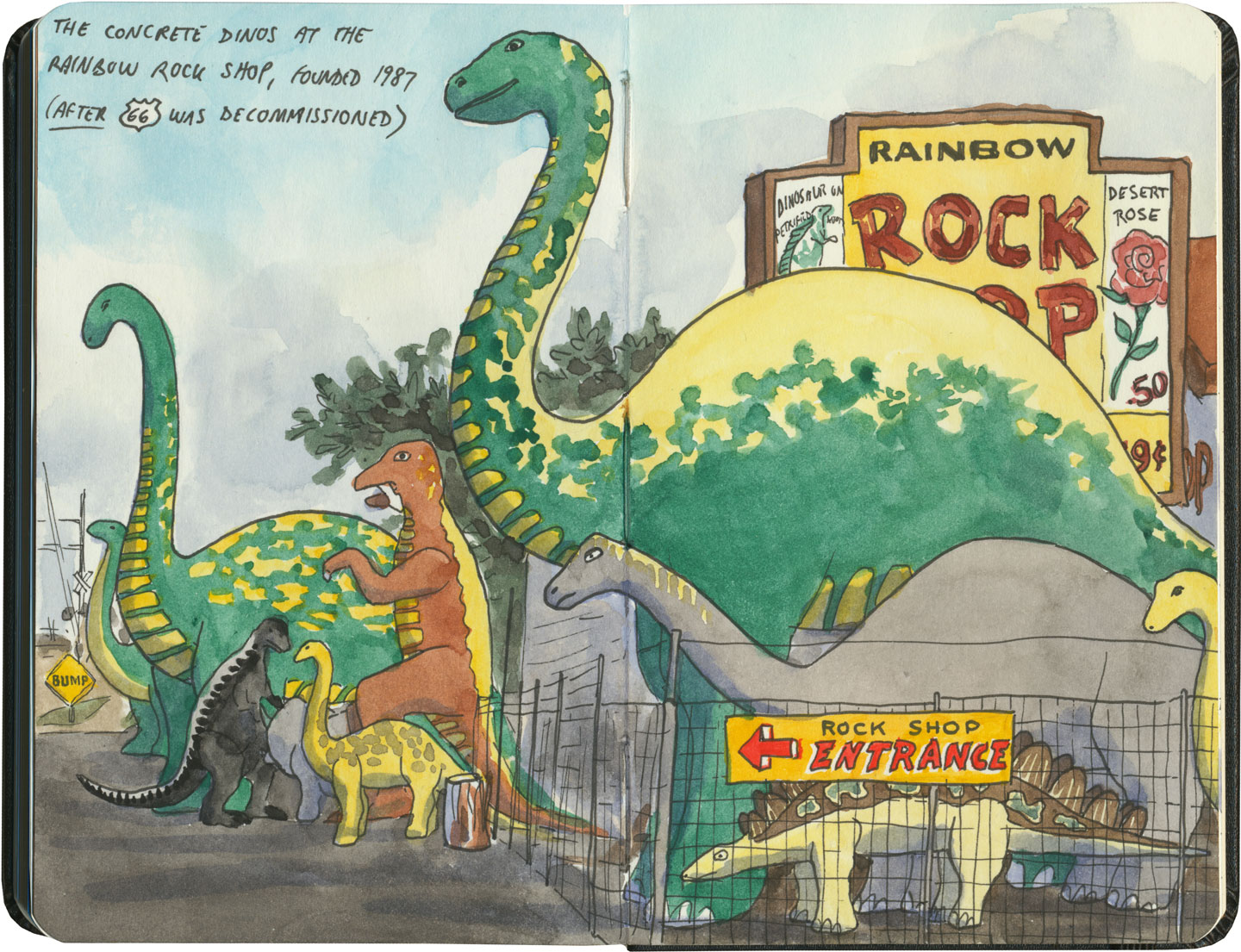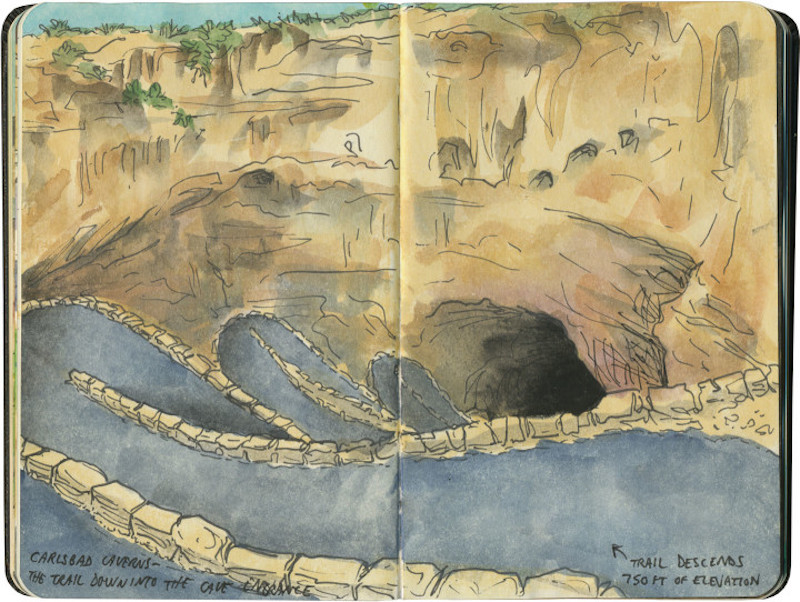 As for her method, most of Chandler's drawings are done on-location, from memory or with the aid of her travel snaps. Because that's the thing. Everything she documents is something she's actually experienced herself.
"These are all places I've actually been, sights I've actually seen, meals I've actually tasted, roads I've actually driven".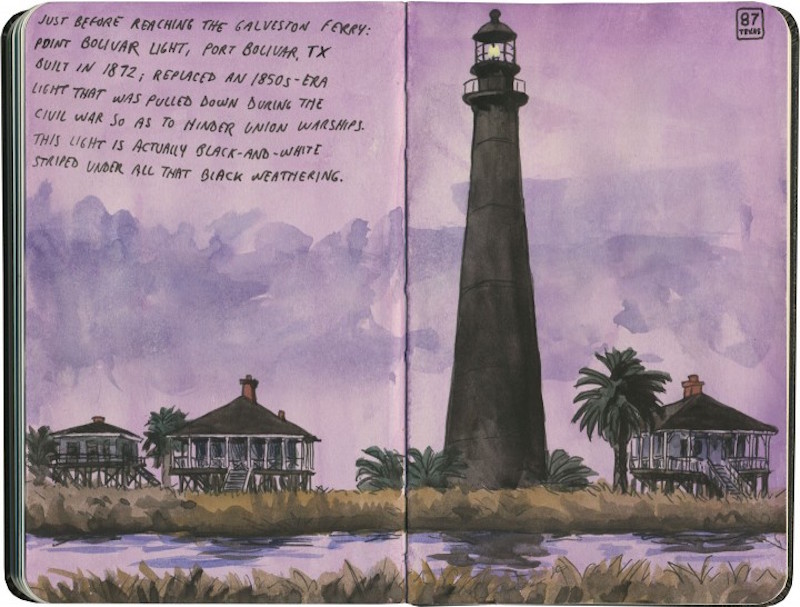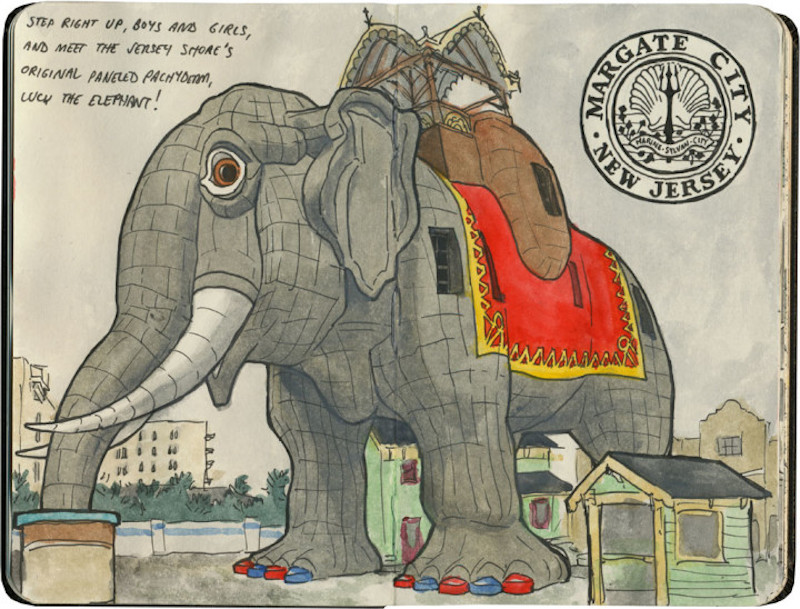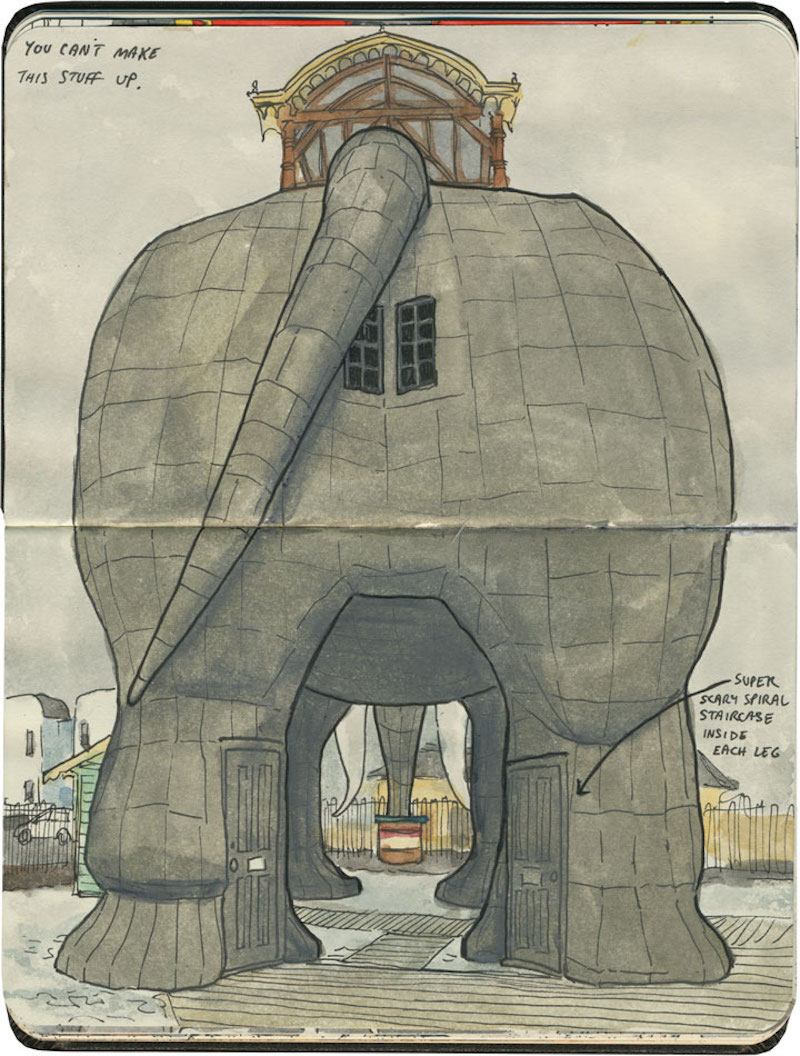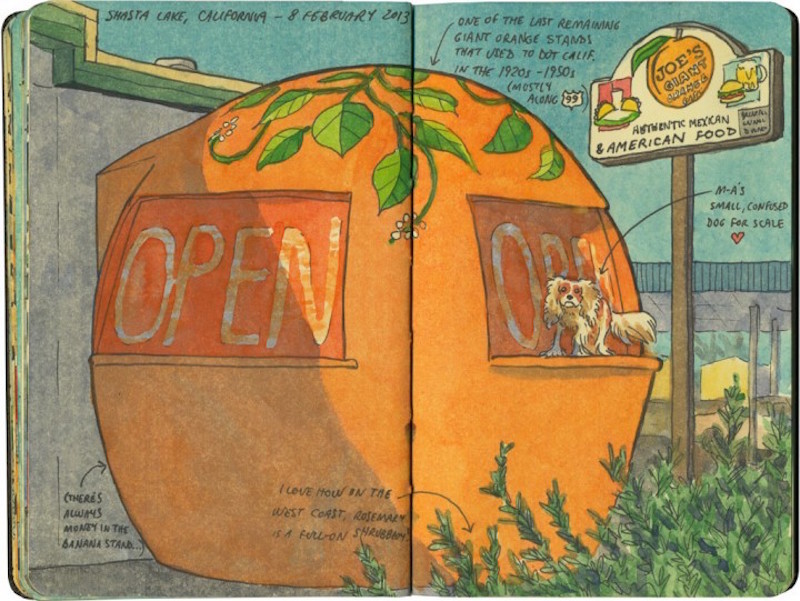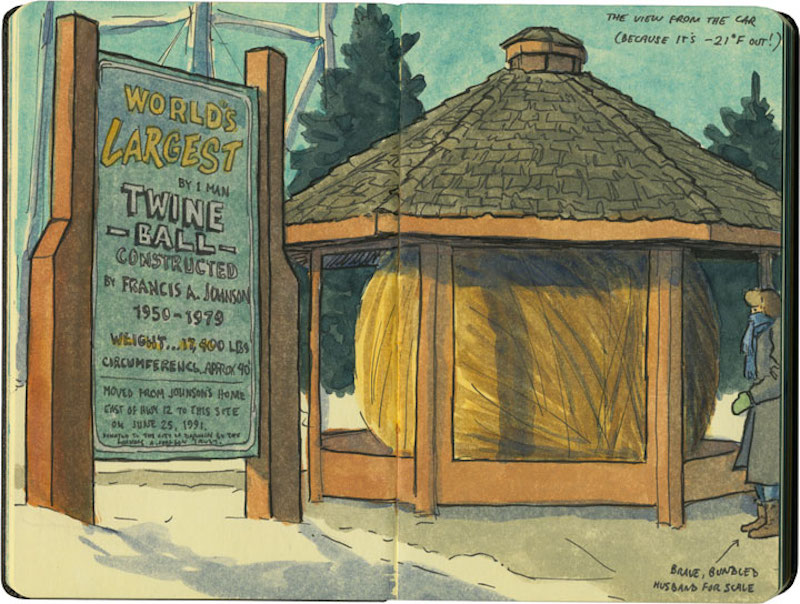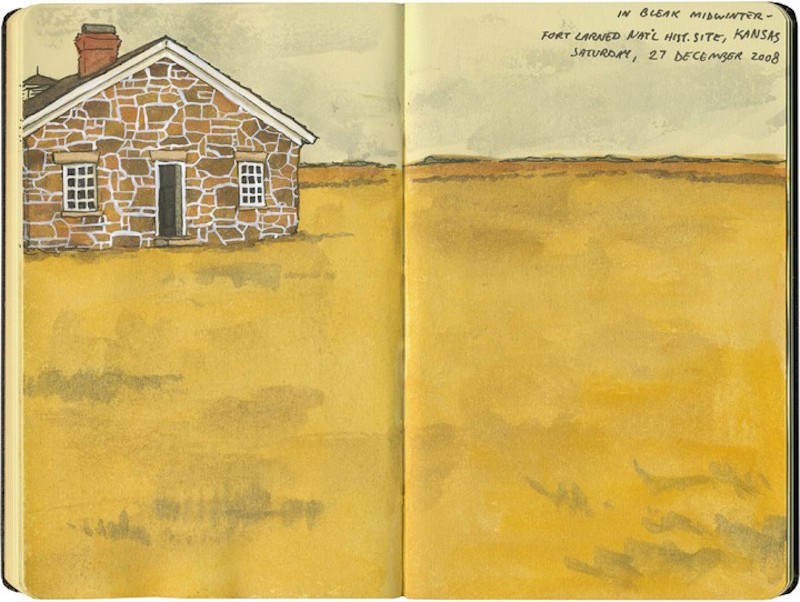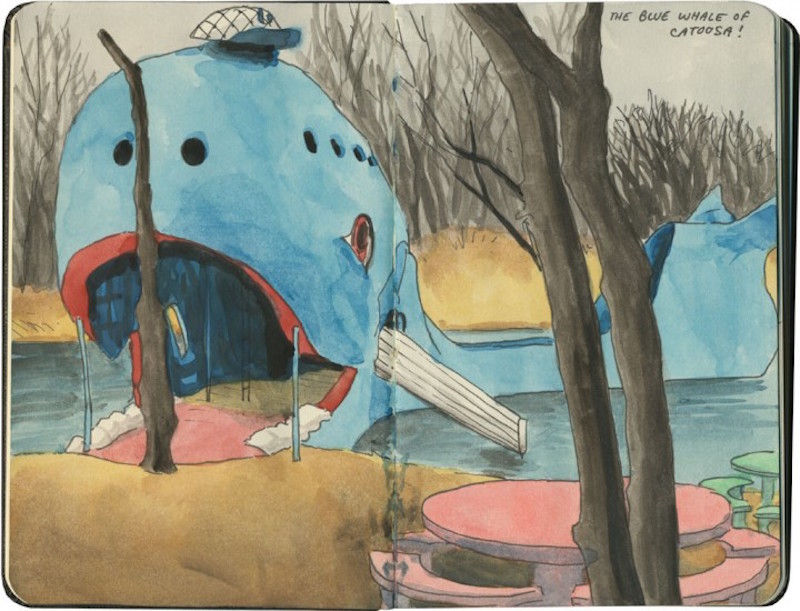 If you're interested to know what materials she uses, there's a complete FAQ list here.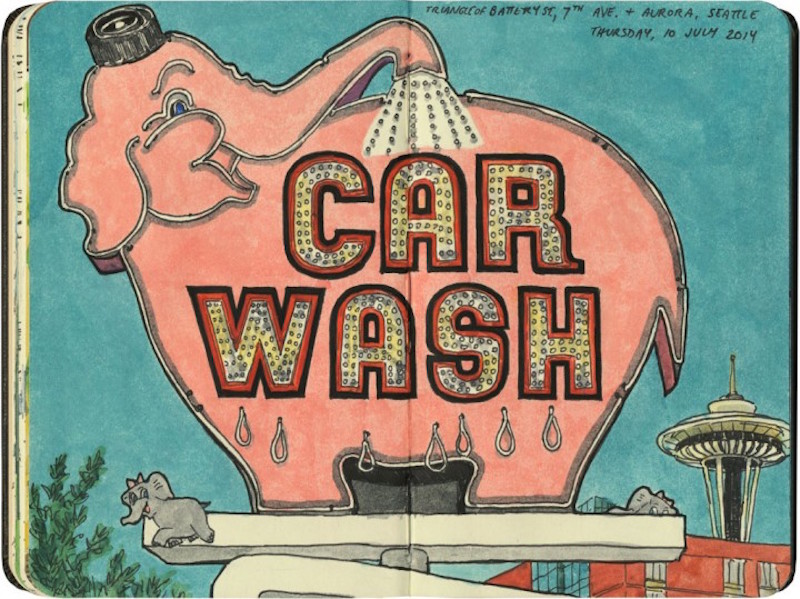 Get stuck into Chandler O'Leary's illustrated travel guide on Drawn on the Road Again.