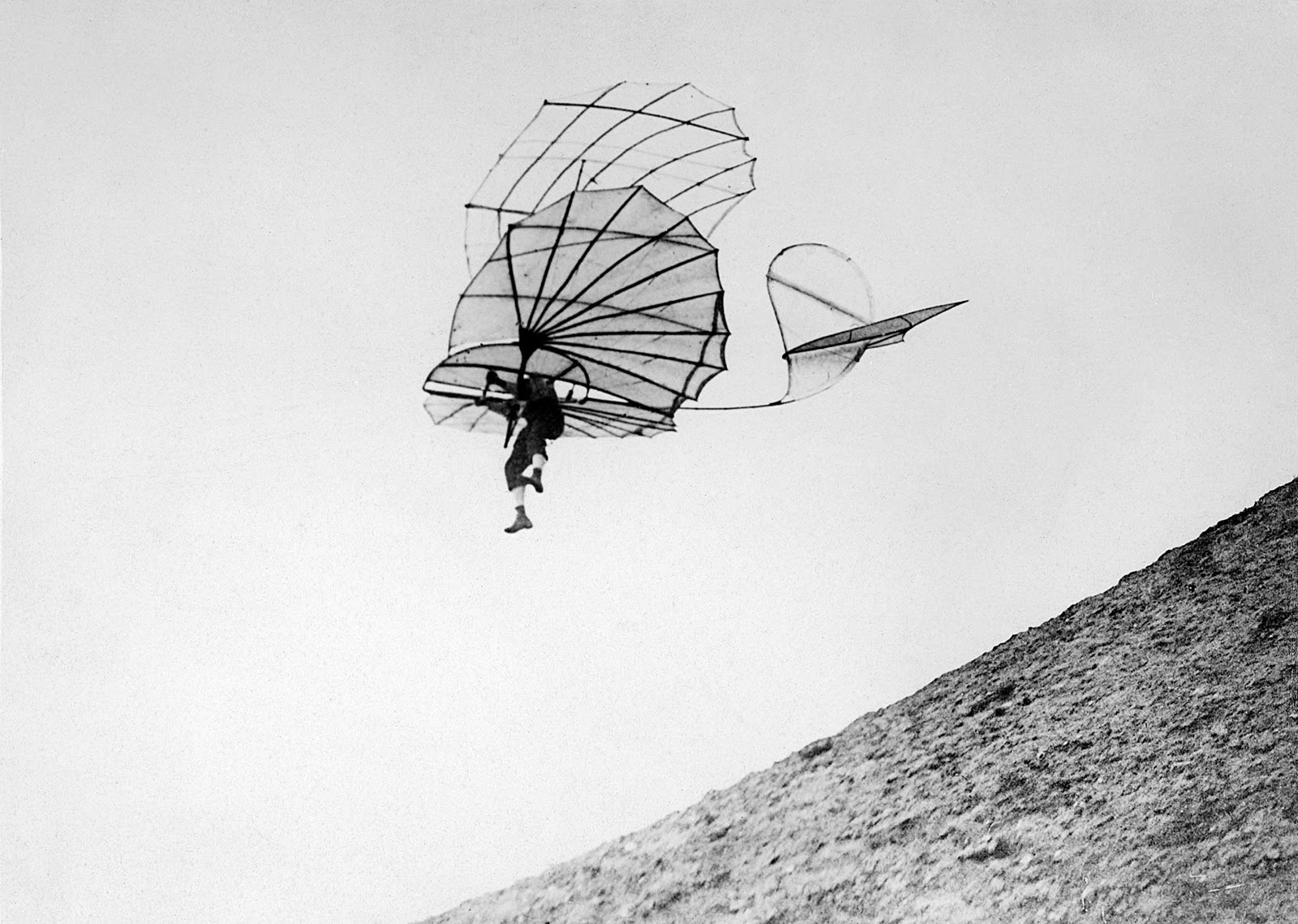 "Sacrifices must be made…" were reportedly Otto Lilenthal's last words following the fatal accident that saw him plunge to his untimely death from an altitude of 50 feet (15 meters) in his glider. Okay, so this might not sound like the most "uplifting" story so far, but for anyone who's ever had in interest in collecting old photos, there's something a little magical ahead…
First, a little background on the man with wings. Known as "the flying man", Otto Lilienthal was a German pioneer of aviation who was the first person to make well-documented, repeated, successful gliding flights. Starting in 1891, he made over 2,000 flights in gliders of his design, inspired directly from his research on the flight of birds, particularly storks. Otto also built his own artificial 15 meter high conical hill near his home outside Berlin, which he called the Fliegeberg ("Fly Hill").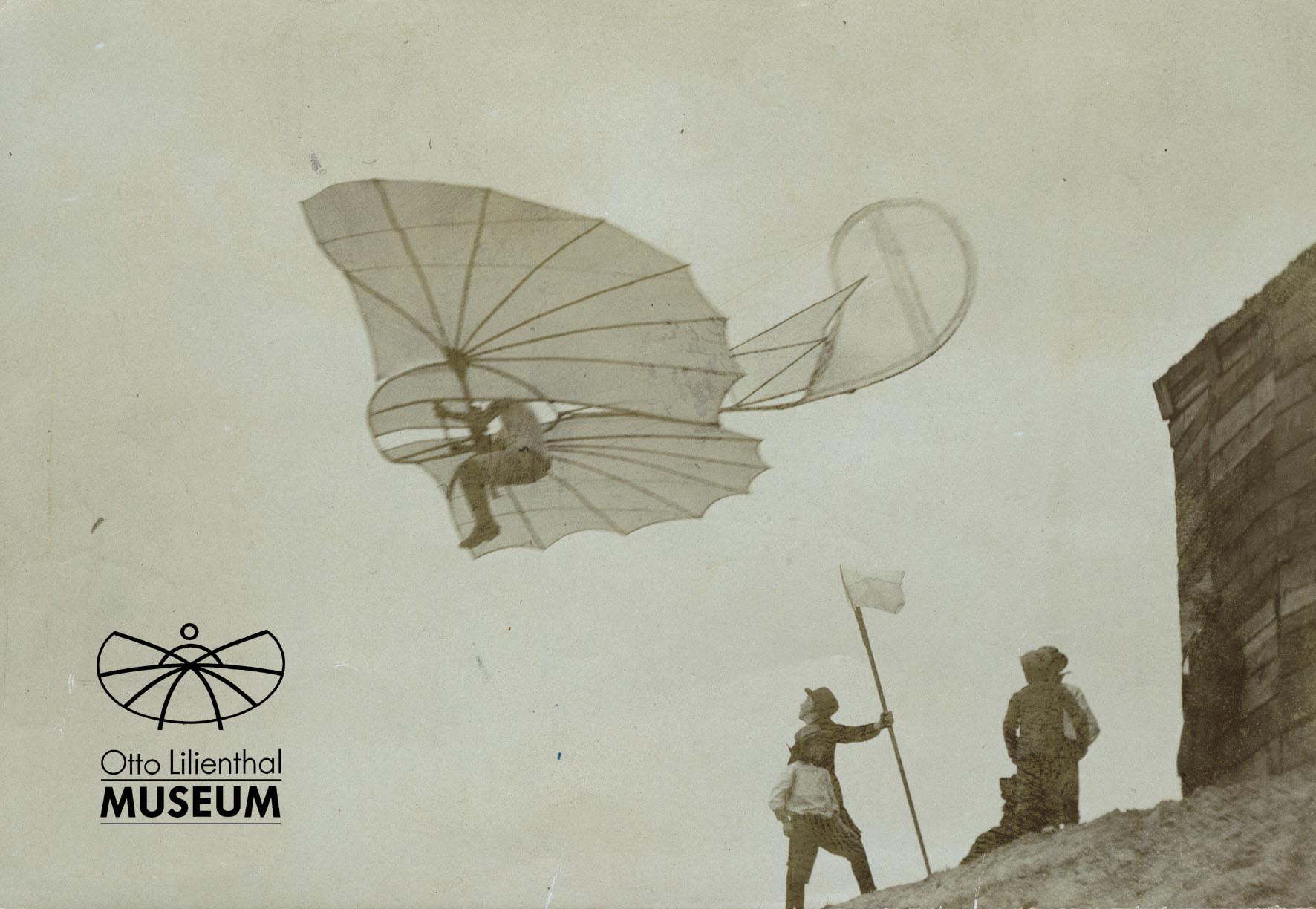 For every flight, Lilienthal attracted a regular crowd of people eager to watch his experiments, including notable scientists and the world media. The photographs published of him in newspapers around the world at the time helped influence public and scientific opinion about the possibility of flying machines becoming a reality. Unfortunately at the time, motion picture technology was still in its early infancy and so despite the many of photographs of Otto flying off his hill, no one has ever seen film footage of the "Flying Man". Until now…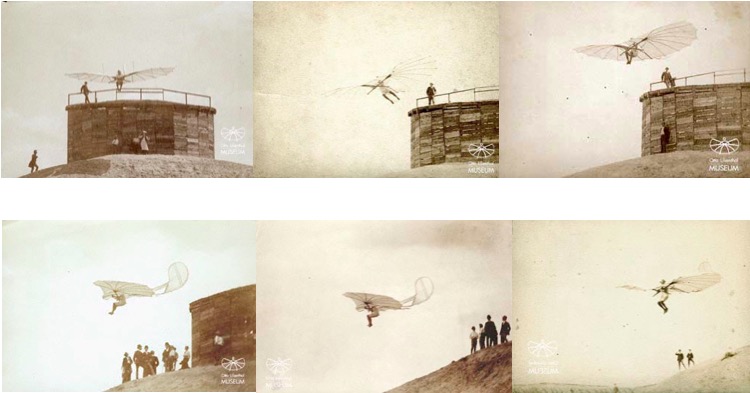 Recently, artist and filmmaker Johannes Hogebrink, noticed that there were enough photos in the Lilienthal archives of his flights to make a film with them. The result is a this magical film…
So without further ado, here is "Otto Lilienthal's First Film":
One of the world's great inventor's killed by his own inventions Lilienthal's best recorded distance from his flying hill was 80 meters. The Wright Brothers themselves called Lilienthal a major inspiration that help set them on the right path. Sadly, Otto would never get to see them take flight.
Otto's flying hill where his best recorded flight distance was 80 meters, is still there, redesigned as his memorial. His training ground where he made over a thousand of flights, became Lilienthal Park. Berlin's busiest airport, Berlin Tegel "Otto Lilienthal" Airport, is also named after him.
For anyone wanting a deeper understanding of how amazing this story is, they should pick up a copy of Birdflight as the Basis of Aviation.
"All limits are self imposed."
― Icarus (who flew too close to the sun).