The small Polish village of Zalipie might not be everyone's cup of tea, but to me, it has the cobalt-blues of Frida Kahlo's Casa Azul, the charm of European gypsy folklore and the hopeful promise of Spring…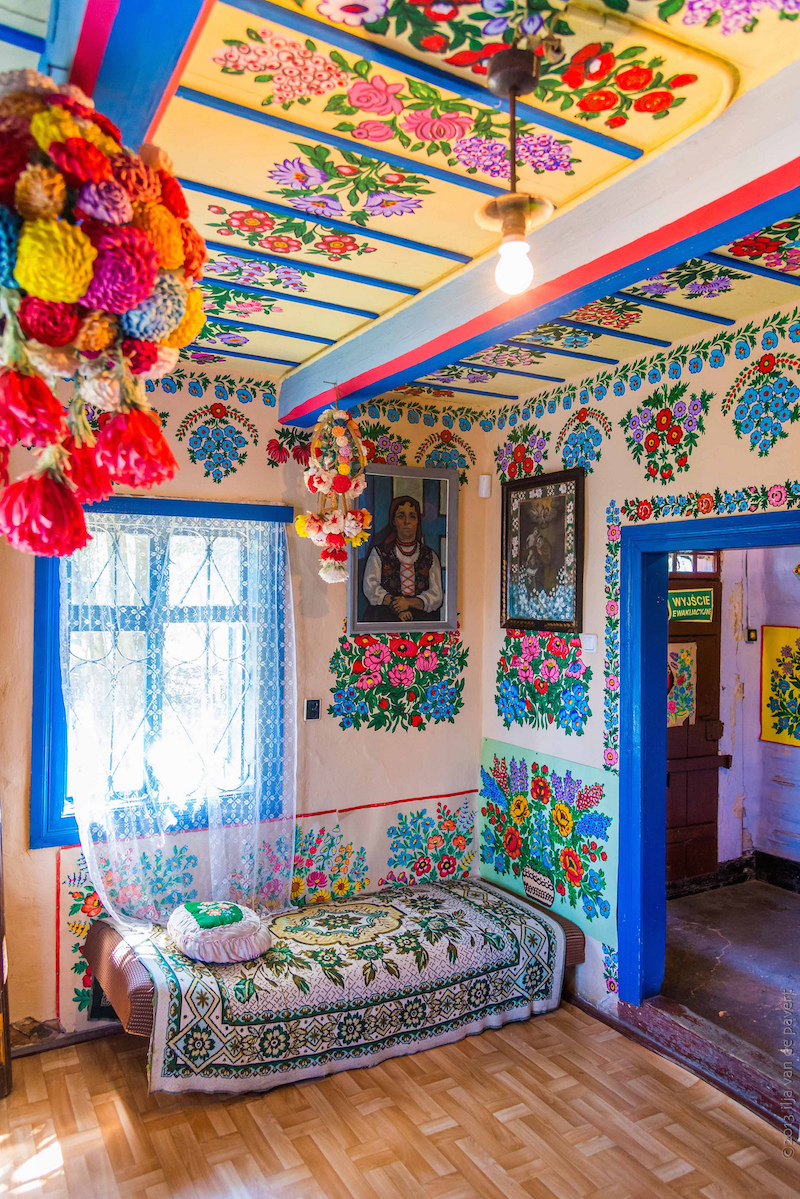 After the atrocities of World War II, the Polish people were in need of hope. In the years that followed, the village of Zalipie inspired the creation of an annual friendly competition to help the lift the nation's spirits and recover psychologically from the war. Zalipiean housewives were known to decorate their houses around the religious festivals with folkloric floral designs to cover up unsightly soot marks on their walls.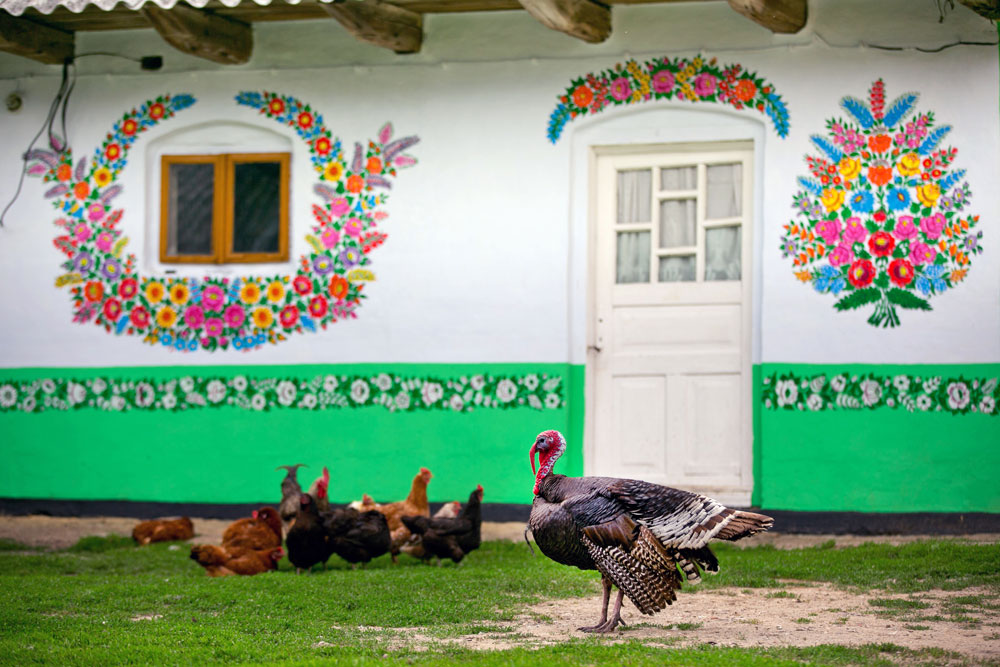 The tradition became an official national event in 1965 known as Malowana Chata. One villager took the competition to another level when she painted covered her entire three-bedroom cottage in flowers. Felicja Curyłowa painted everything in her home from her lightbulbs to her cutlery.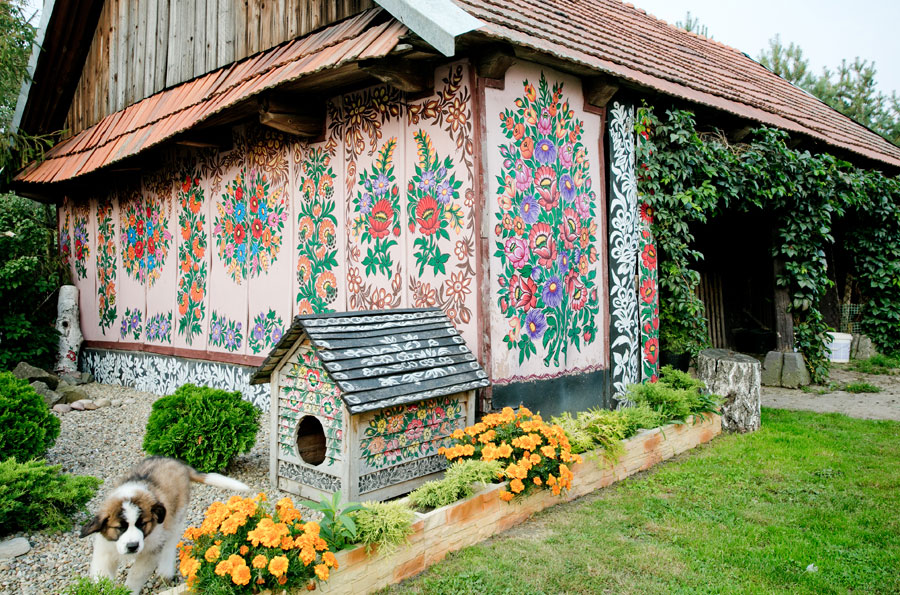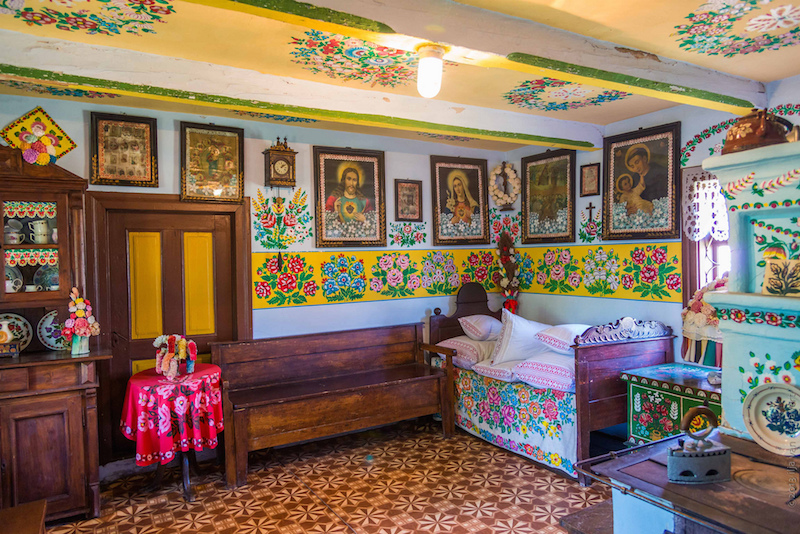 When she died in 1974, her home was preserved in all its floral fabulousness and turned into a museum, which you can still visit today. The Zalipieans have continued to recreate the eccentric and cheerful embellishments of Felicja's home everywhere they can.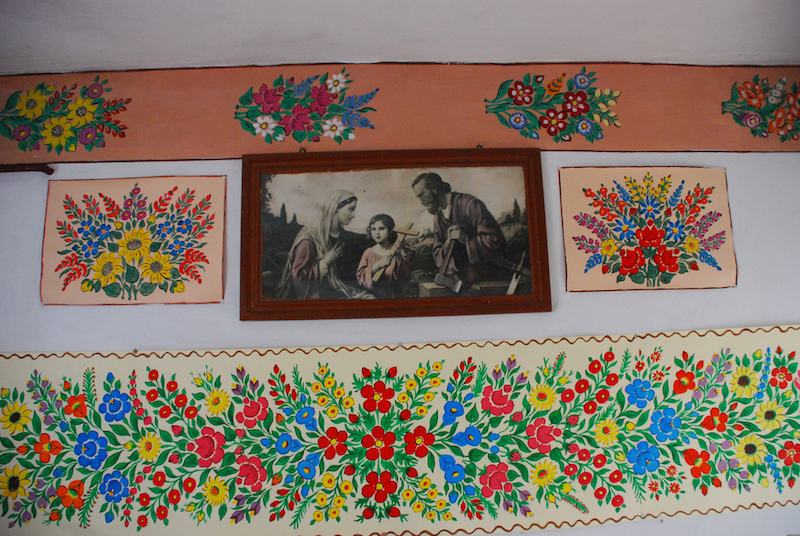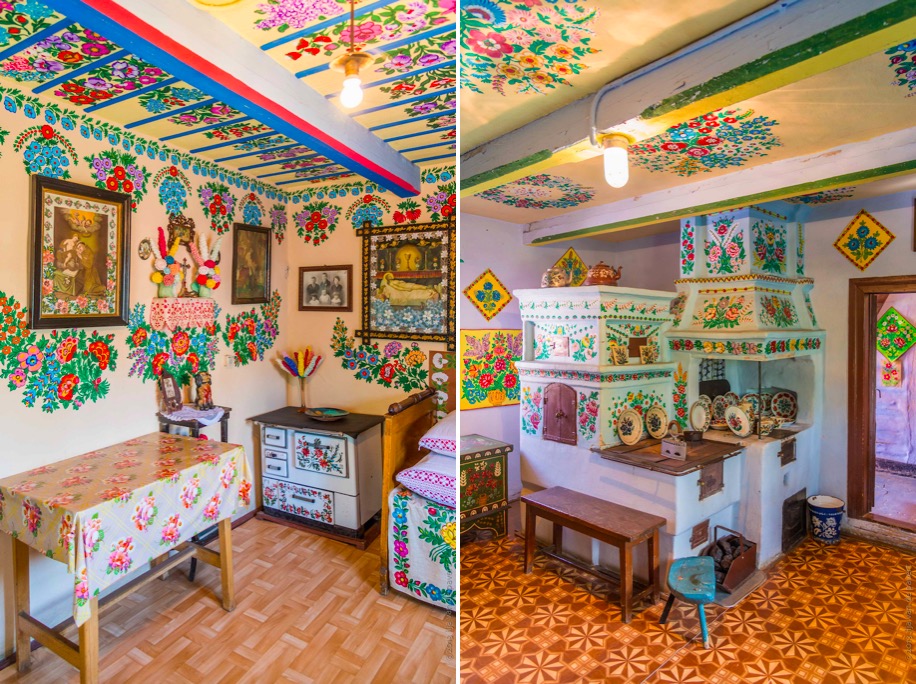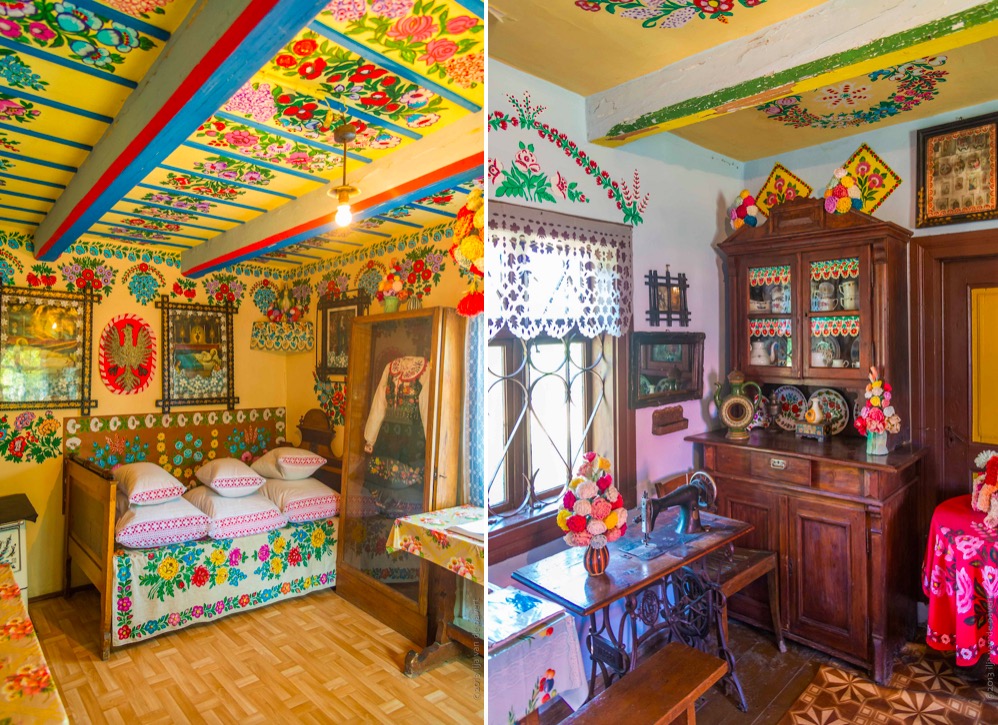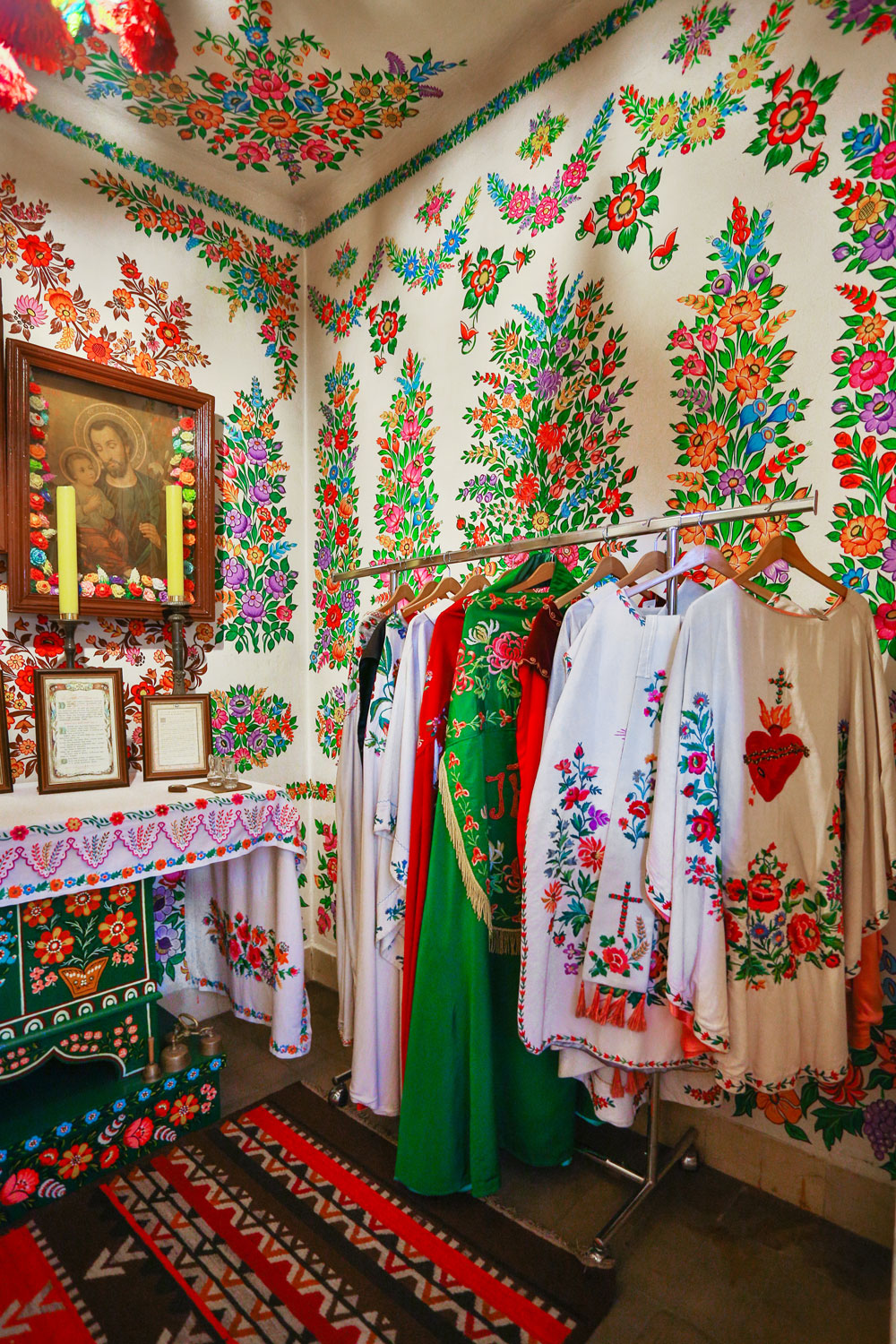 Flower fever has spread not just to her neighbouring cottages, but all around Zalipie, including its bridges, barns, public spaces, as well as the school and church. Today the entire village is covered in bloom and takes its annual flower-painting contest very seriously.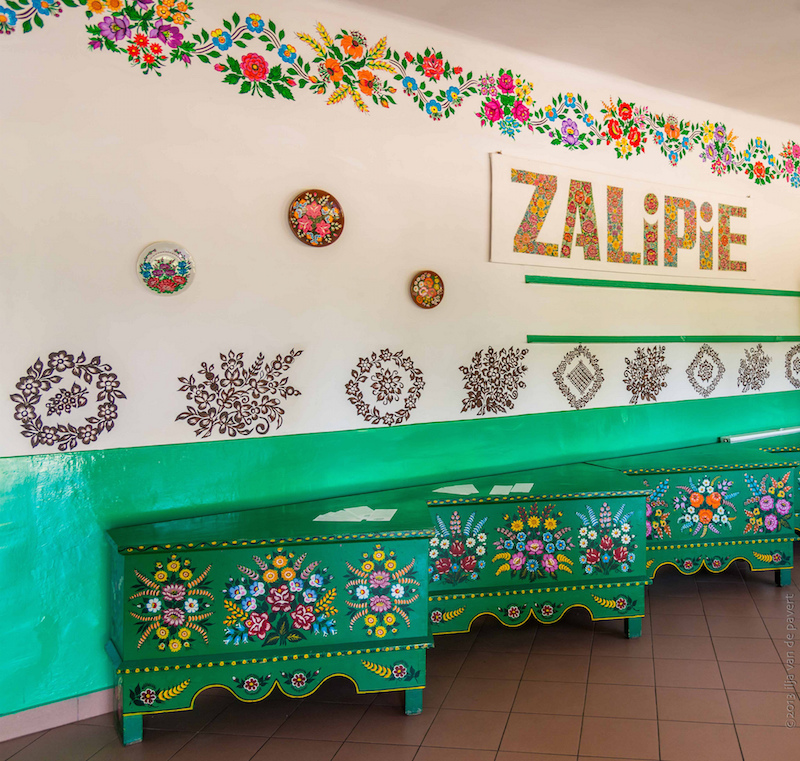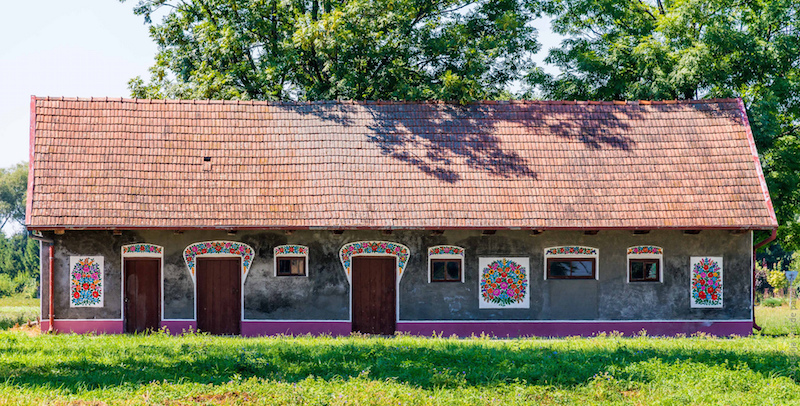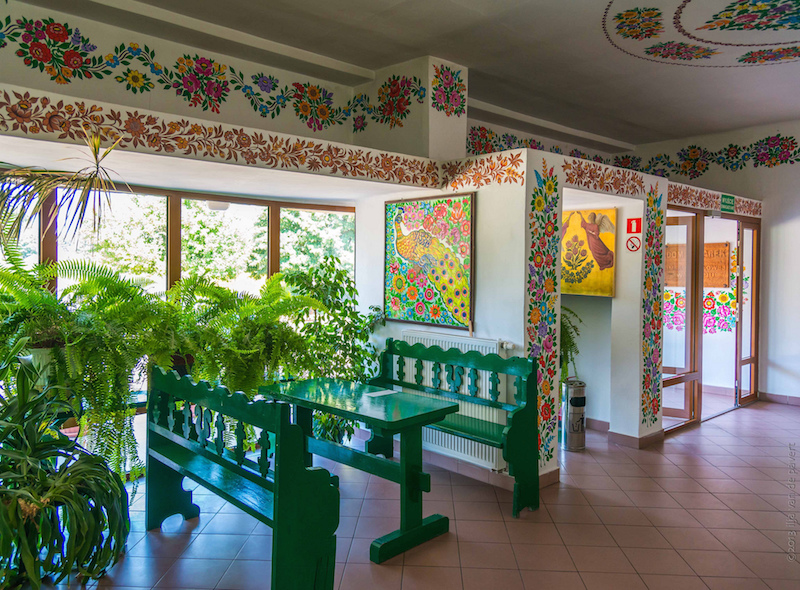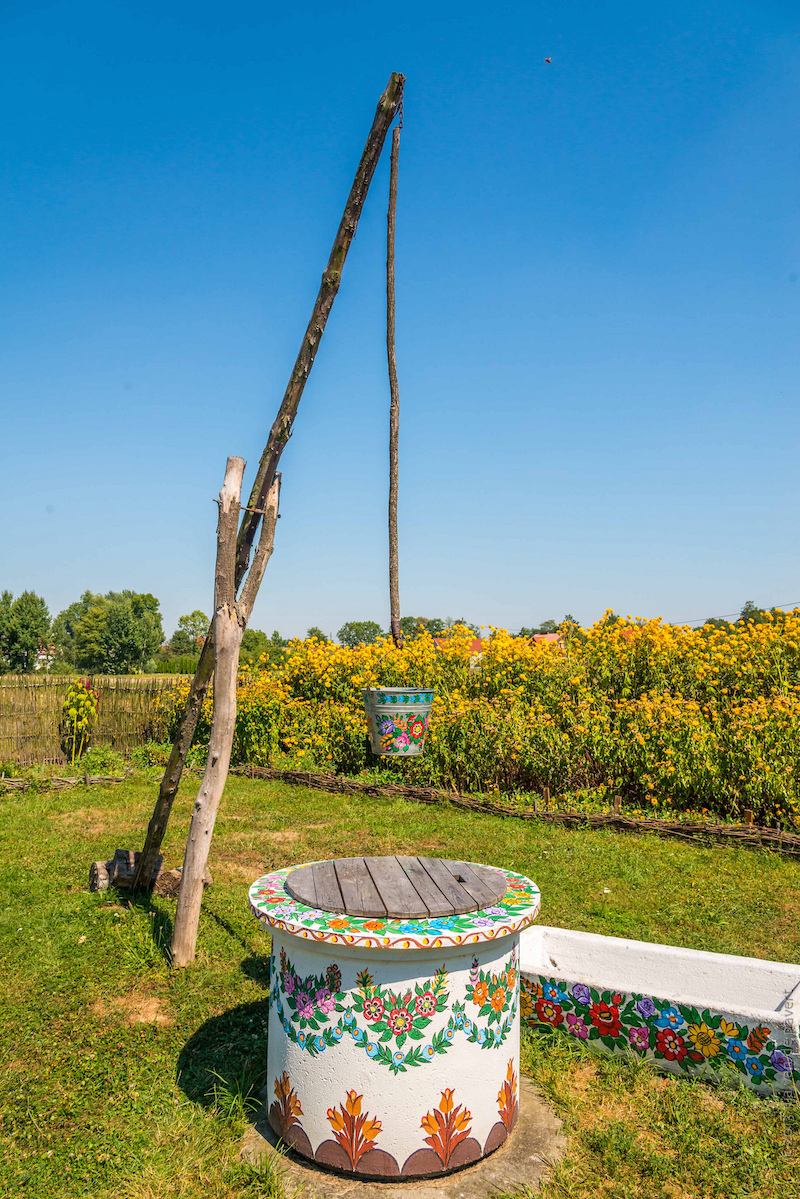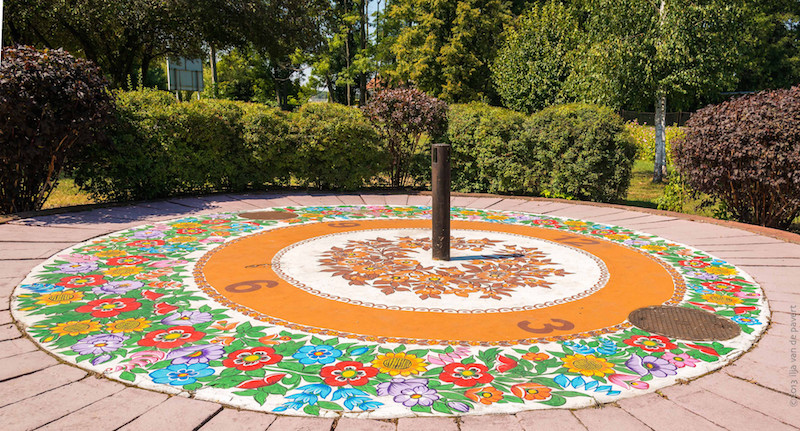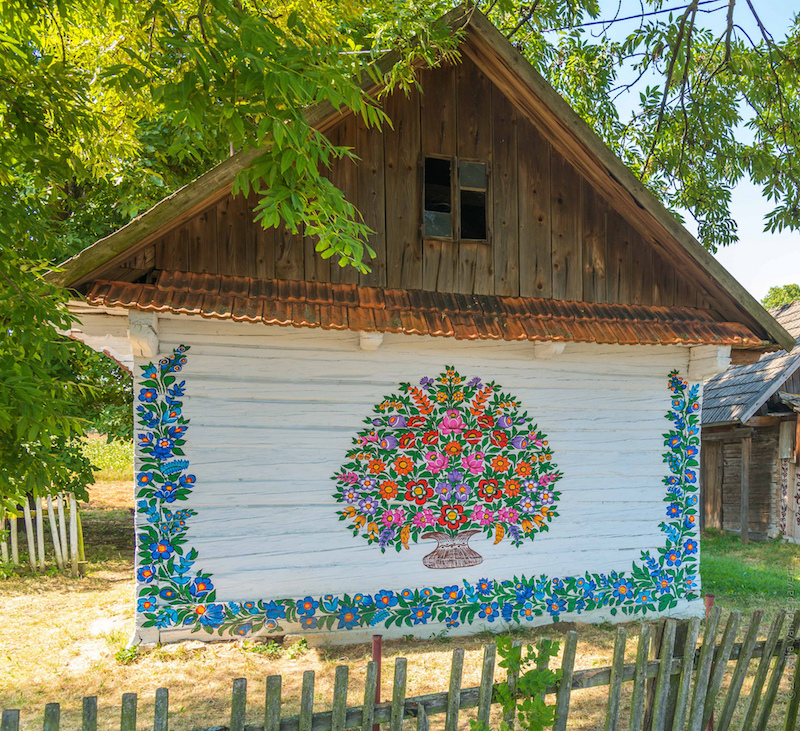 Now if you'll excuse me, I'm going to buy some paintbrushes and start covering a wall with flowers. My other half is going to kill me.
Flickr sources 1, 2, 3.