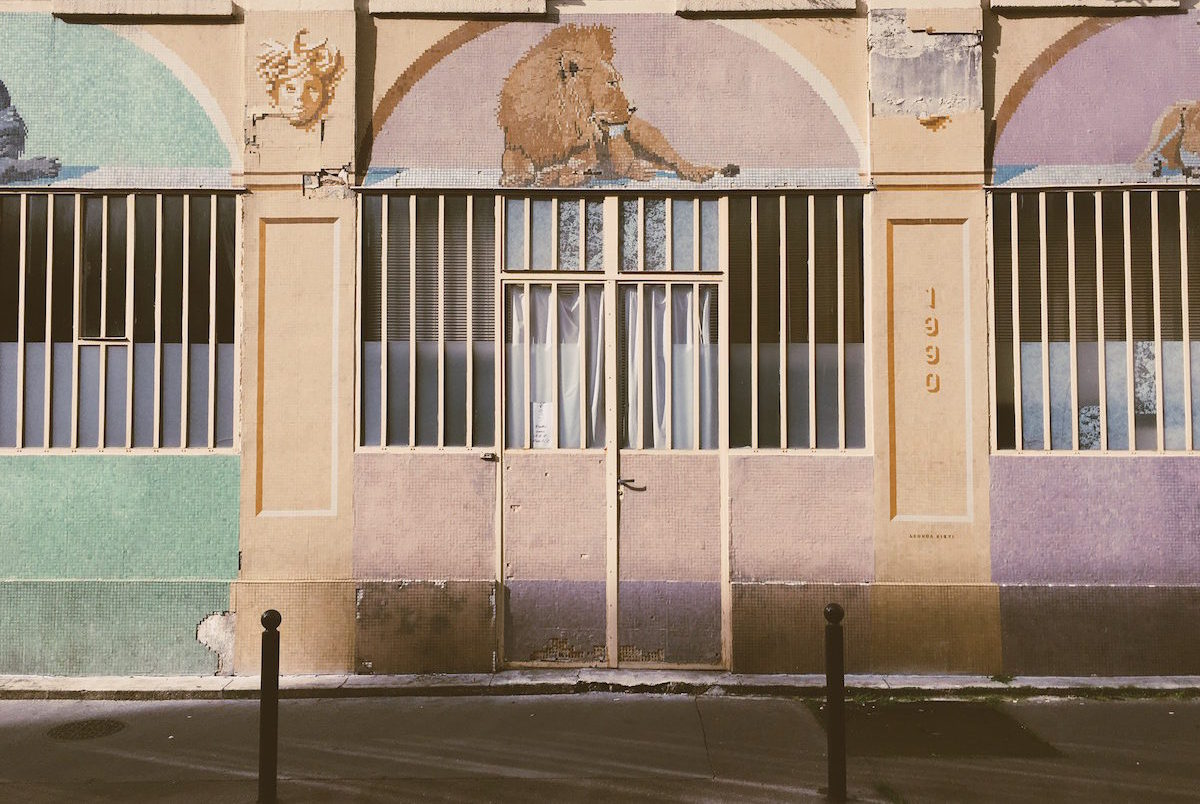 Could you dream of a more perfect façade? I tell you, it's really hard to get anywhere in this city when you're constantly jumping off your bike to photograph something magical at every turn. This pastel mosaic menagerie has just been hanging out on a backstreet in Paris' 11th arrondissement, waiting for someone to notice…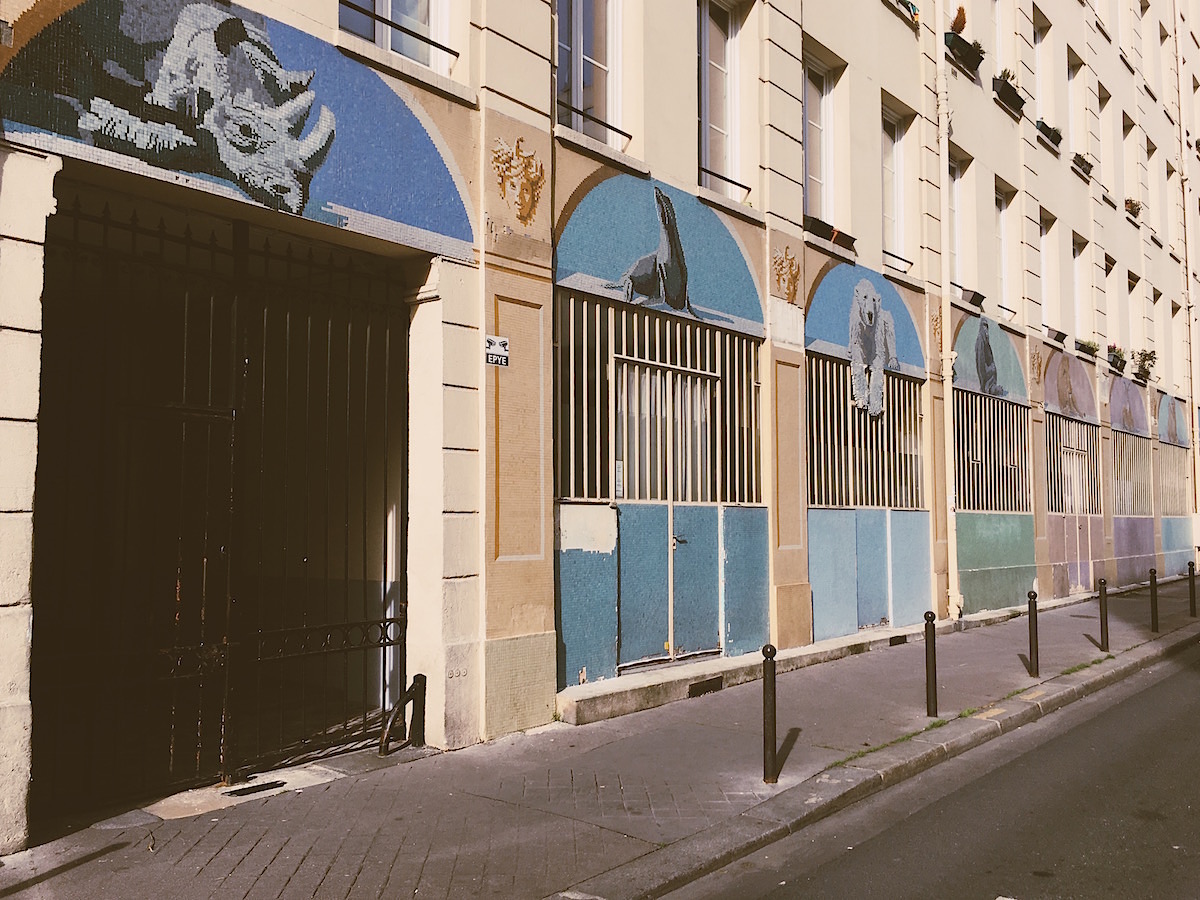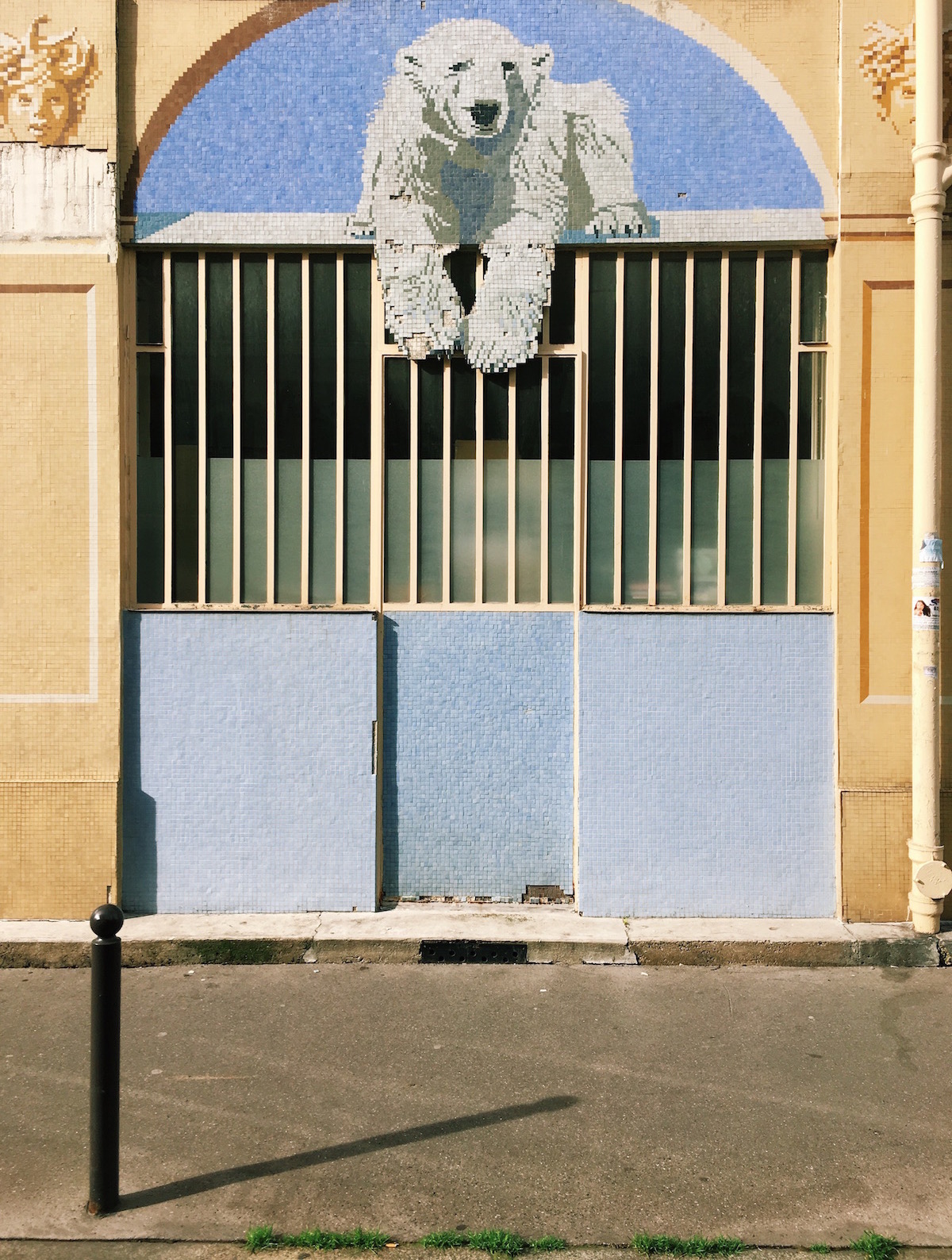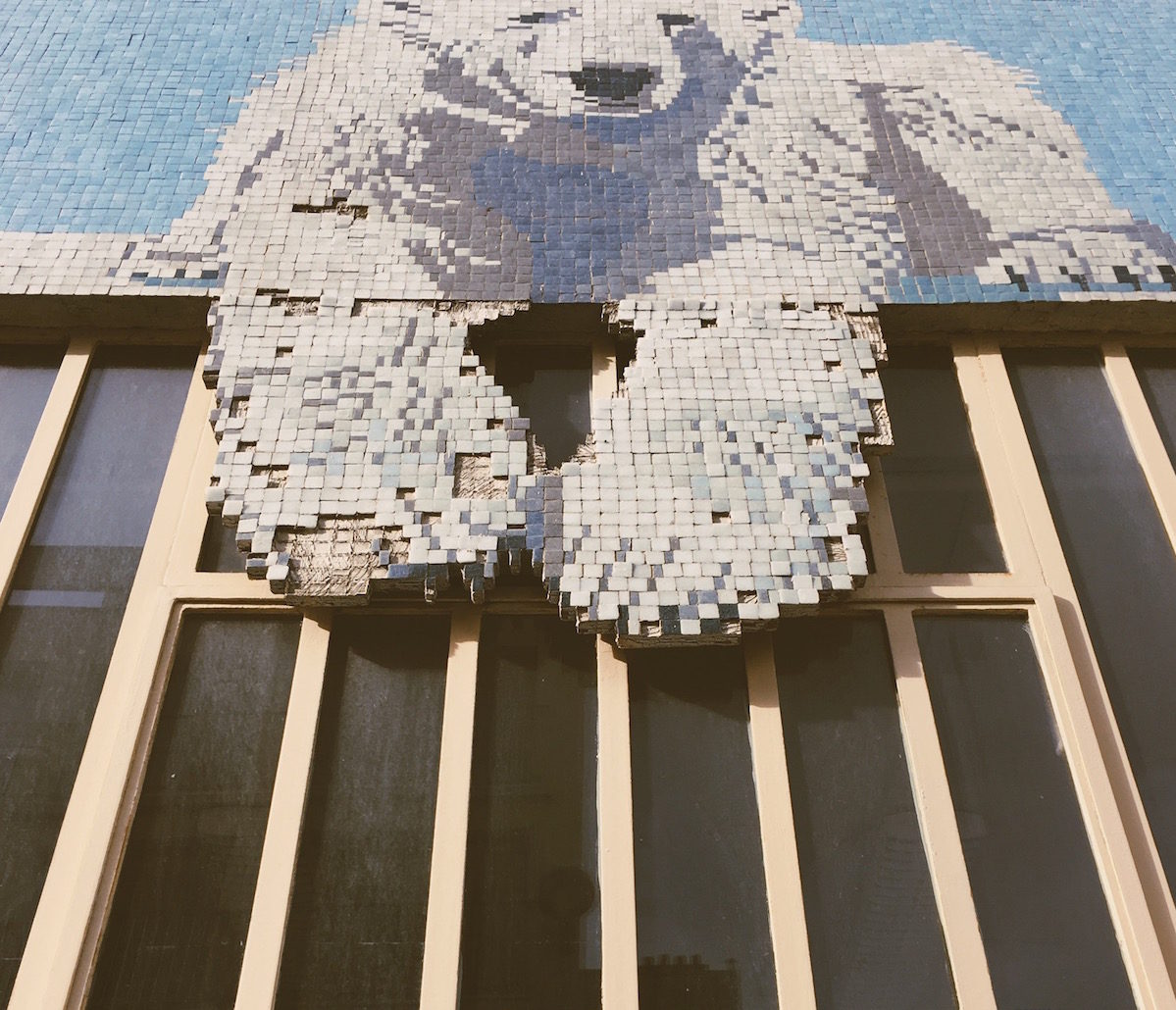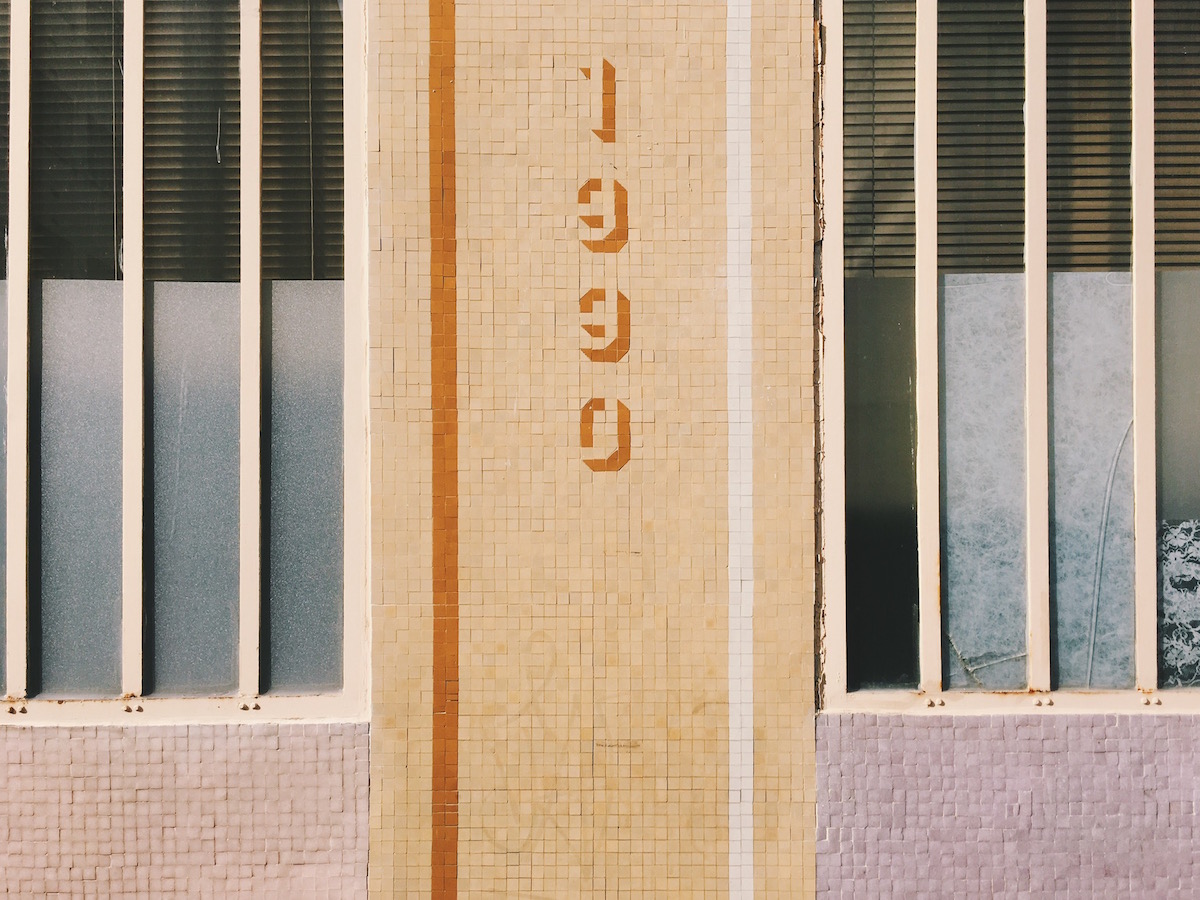 When I saw the building's caretaker sweeping outside, I hurried over to ask, "what's the story behind all this?"
She seemed confused by my question. As if she couldn't understand why it would need any explanation.
"To make it look nice," she said with a cheerful shrug. "That's all."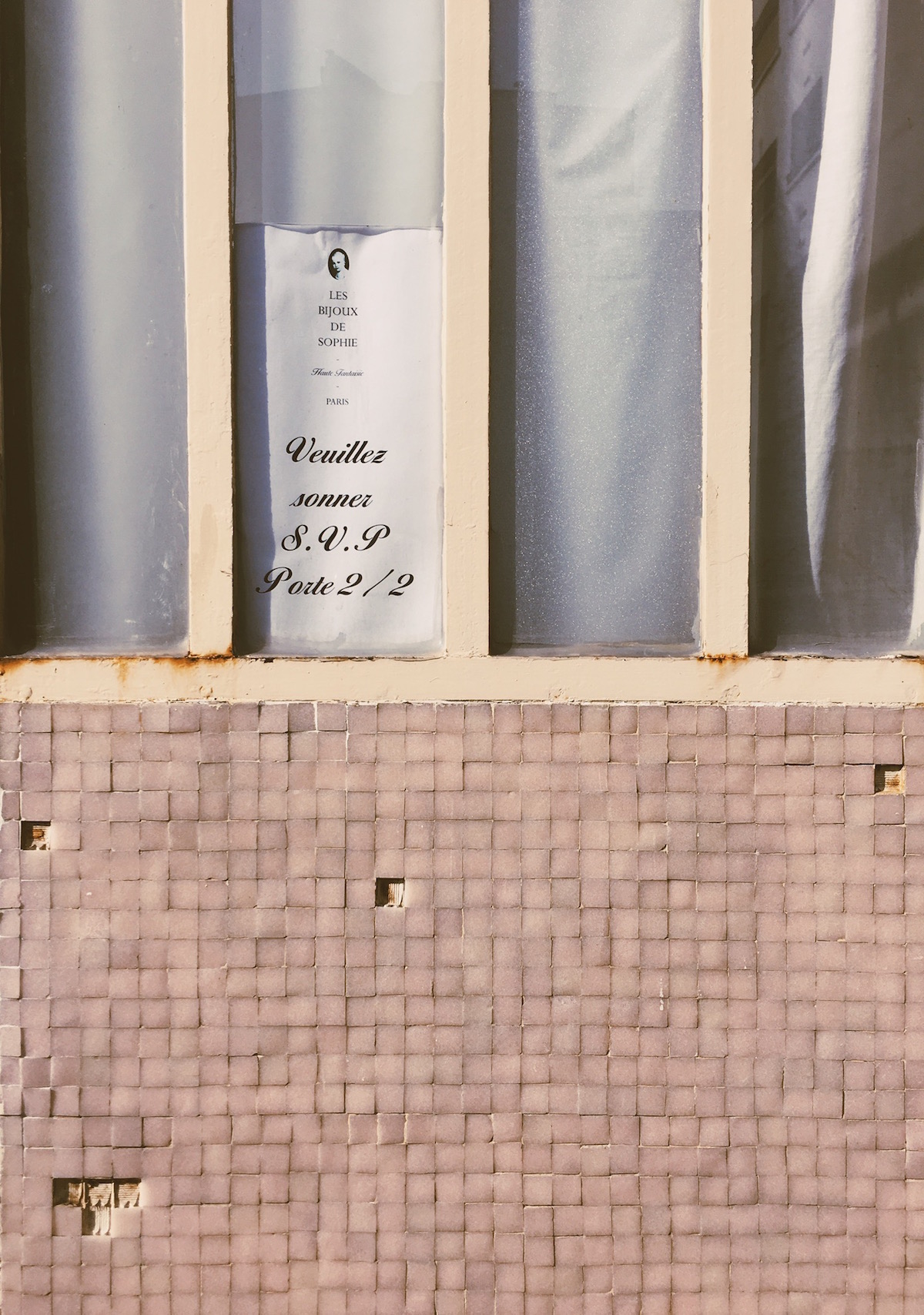 I was half expecting the façade to date back to the 1930s; perhaps having served as some kind of animal rescue facility in another life. As it turns out, it's not yet 30 years old, finished in 1990 by a trompe l'oeil artist, Leonor Rieti, and signed by the woman herself in little golden mosaic tiles. Les Bijoux de Sophie, whose printed paper sign has been taped to one of the glass panels, is the current tenant of the atelier, and Sophie seems to be heavily inspired by animals of the wild. Maybe she commissioned the work. I didn't dare ring the bell on a Sunday.