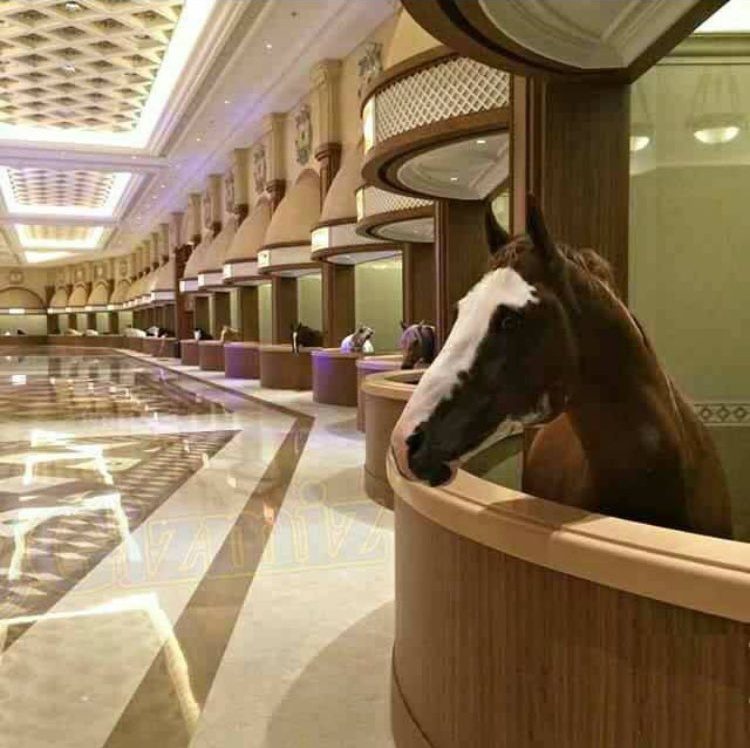 When I first stumbled upon this photograph, I thought it was photoshopped, or some kind of practical joke involving horses horsing around in the lobby of a luxury hotel (see what I did there?). Alas, the internet is not trying to fool us, this is indeed an actual marble-floored horse stable that exists in China as part of the facilities at Heilan Equestrian Club in Xinqiao Town, just a little over an hour's drive north of Shanghai.

A 260,000 square meter palace, built for some of the world's finest horses, the Heilan Equestrian Club purchased over 400 high-end horses from over thirty countries and regions, including Germany, Netherland, Spain, Portugal and the United States.
For those that speak pony, there are more than 50 breeds of horses including the famous Hanoverian, Friesian, Andalusian, Lusitano, Lipizzan, American Quarter, PONY and Orlov Trotter.
For those that don't– they even have zebra. (Although not technically a horse of course).
With an estimated initial investment for the club of around 1.5 Billion RMB (around $430 million), the Heilan Equestrian Club even has its own separate hotel resort for humans, where guests can be pampered almost as much as the horses.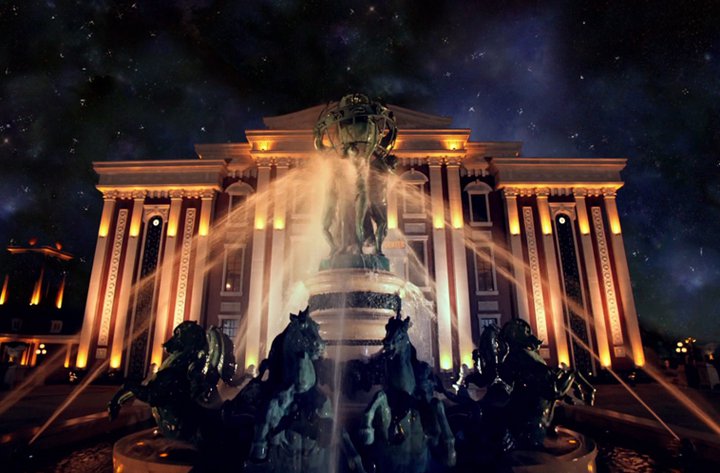 These marble stables are housed inside the "Horse Culture Museum" an enormous palatial building where the club's horses hang out and meet the public.
I wasn't able to find out just how long the animals are required to stand around in their replica Versailles, nor does the museum have any official opening hours that I could see, but my guess, or my hope is that they're not on display from 9 to 5 everyday.
A more likely scenario is that they spend most of their time in more suitable quarters and come to these fancy stables before the equestrian shows, such as the club's legendary dressage.
In fact, the Heilan Equestrian Club broke the Guinness World Record a few years back for the largest horse dressage ever attempted, involving 60 horses, 30 black and 30 white, ridden by an all-female group of riders.
The club has 19 foreign senior equine coaches, three on-site veterinarians from the Netherlands and over 130 horse trainers. In contrast, they only have just over 100 members registered in the club.
So that's all for today. Just a sane and reasonable massive marble horse viewing area as we have all seen a billion times before. Thanks China.