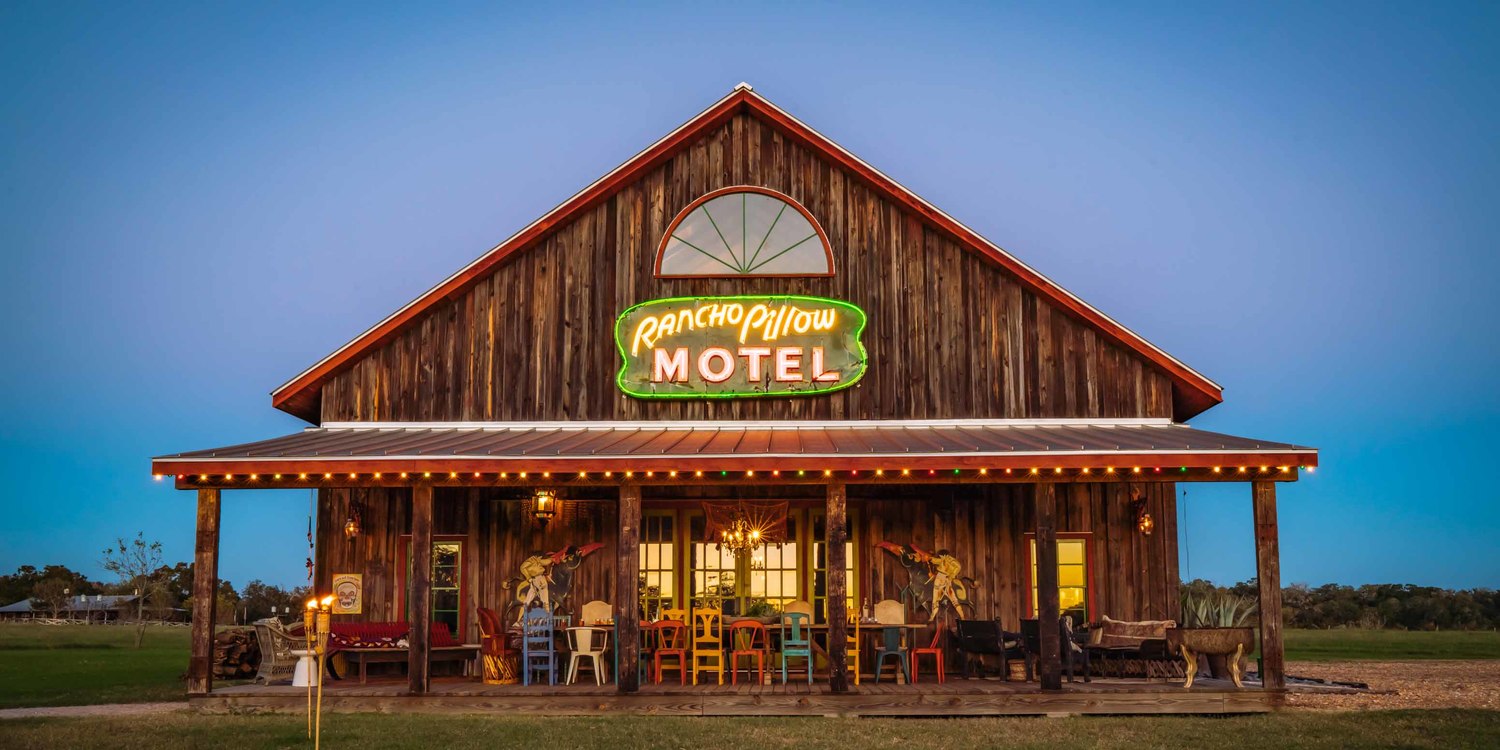 Paradise comes in many shapes and forms for different people, but give us a country ranch with 18th century barns, vintage neon signs, Frida Kahlo-influenced folk art and outdoor porches decorated with salvaged antiques and string lights? Let's just say, we'd be making ourselves quite comfortable…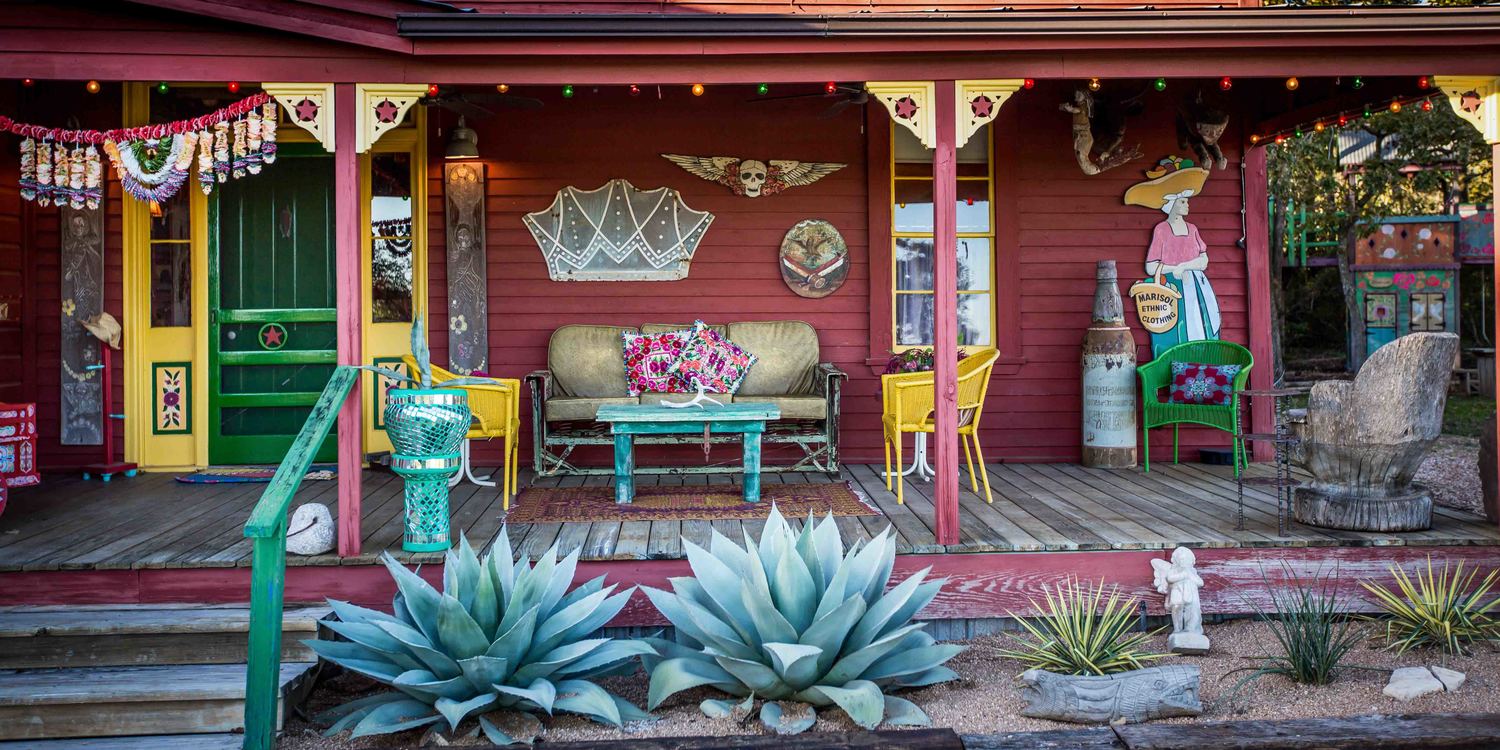 Behold Rancho Pillow, a 20 acre compound that rests near the tiniest art town of Round Top in Texas, waiting for us to pass through and experience a gypsy wonderland like no other.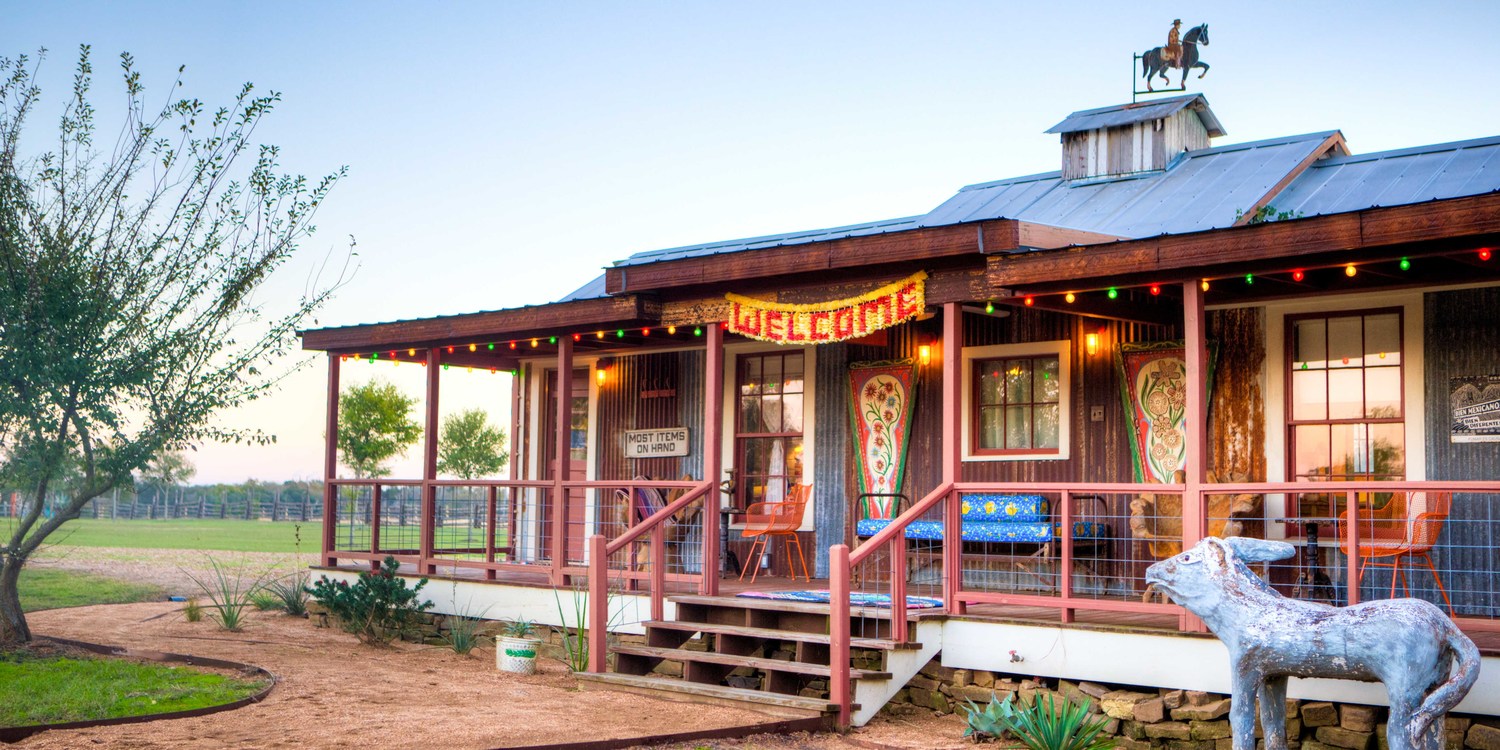 Think the Mad Hatter's country retreat where he's planning a tea party for Willie Nelson, Dolly Parton, Wyatt Earp and guest of honour, Frida Kahlo, of course.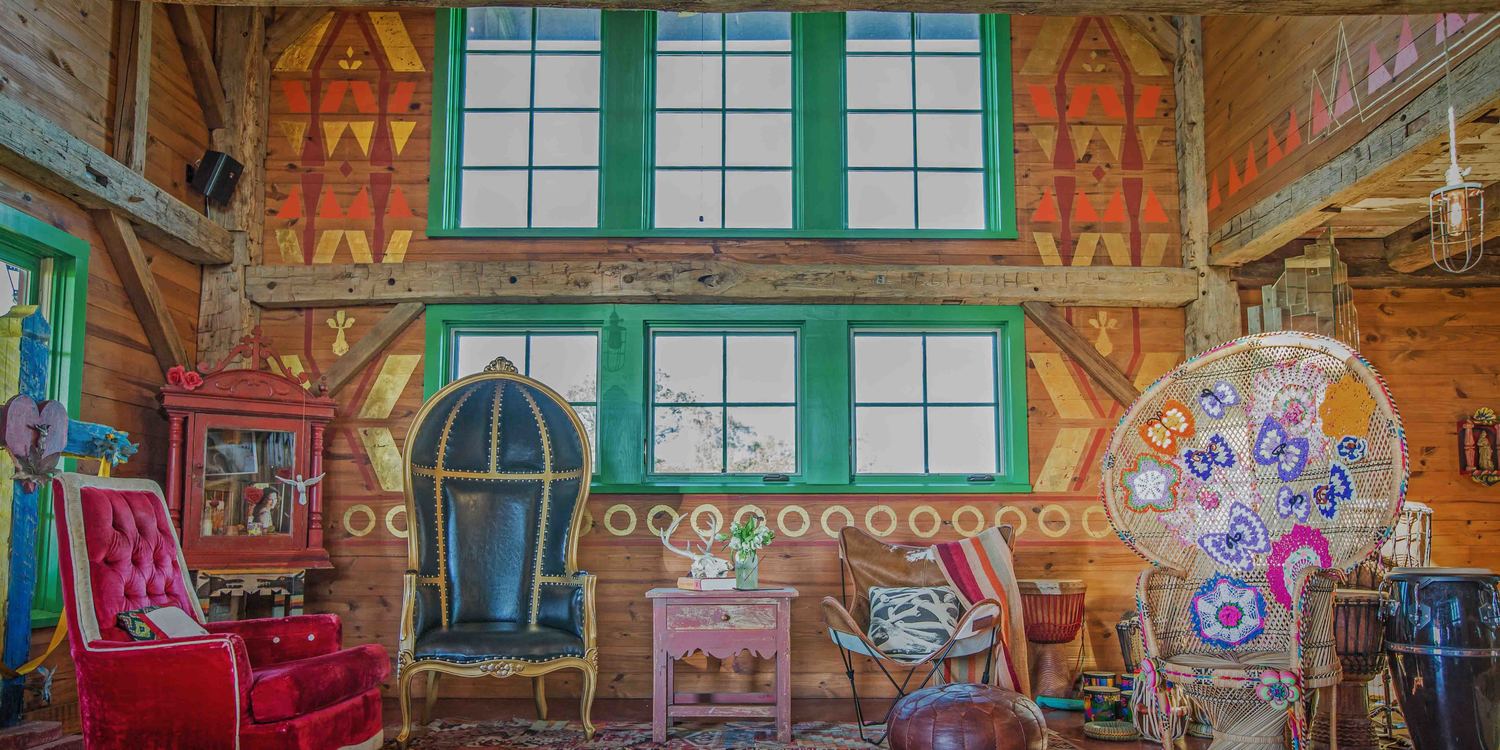 Lying at the core of the Ranch is a three story Dutch Barn which was originally built in upstate New York, but was disassembled and relocated to its current home– now that is dedication.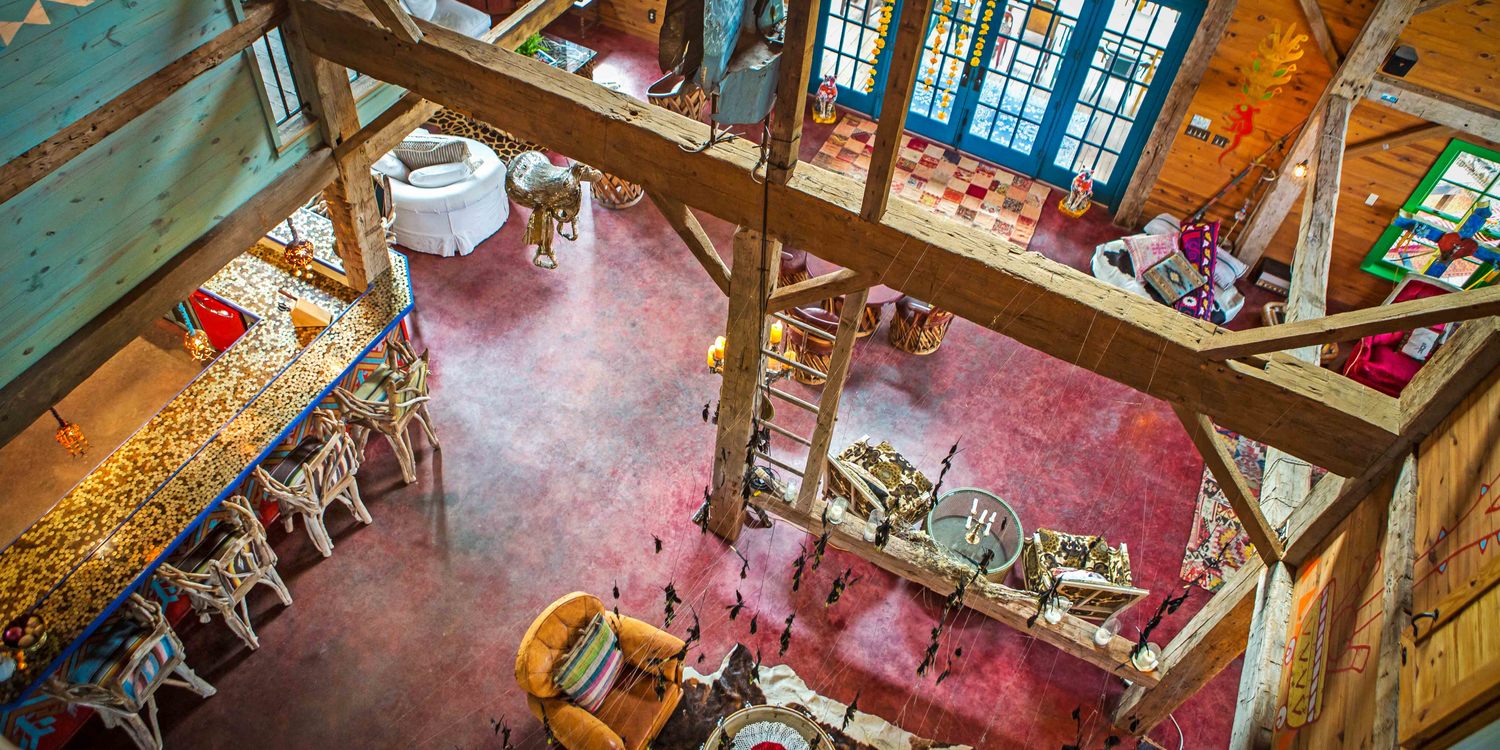 Sheila Youngblood is the artist (and owner) behind Rancho Pillow. With bohemian in her blood, Youngblood spends her life wandering through folk-art markets, Indian reservation markets, and flea markets. Her greatest inspiration is her grandmother, whom she grew up next door to and gravitated to her rainbow-coloured home.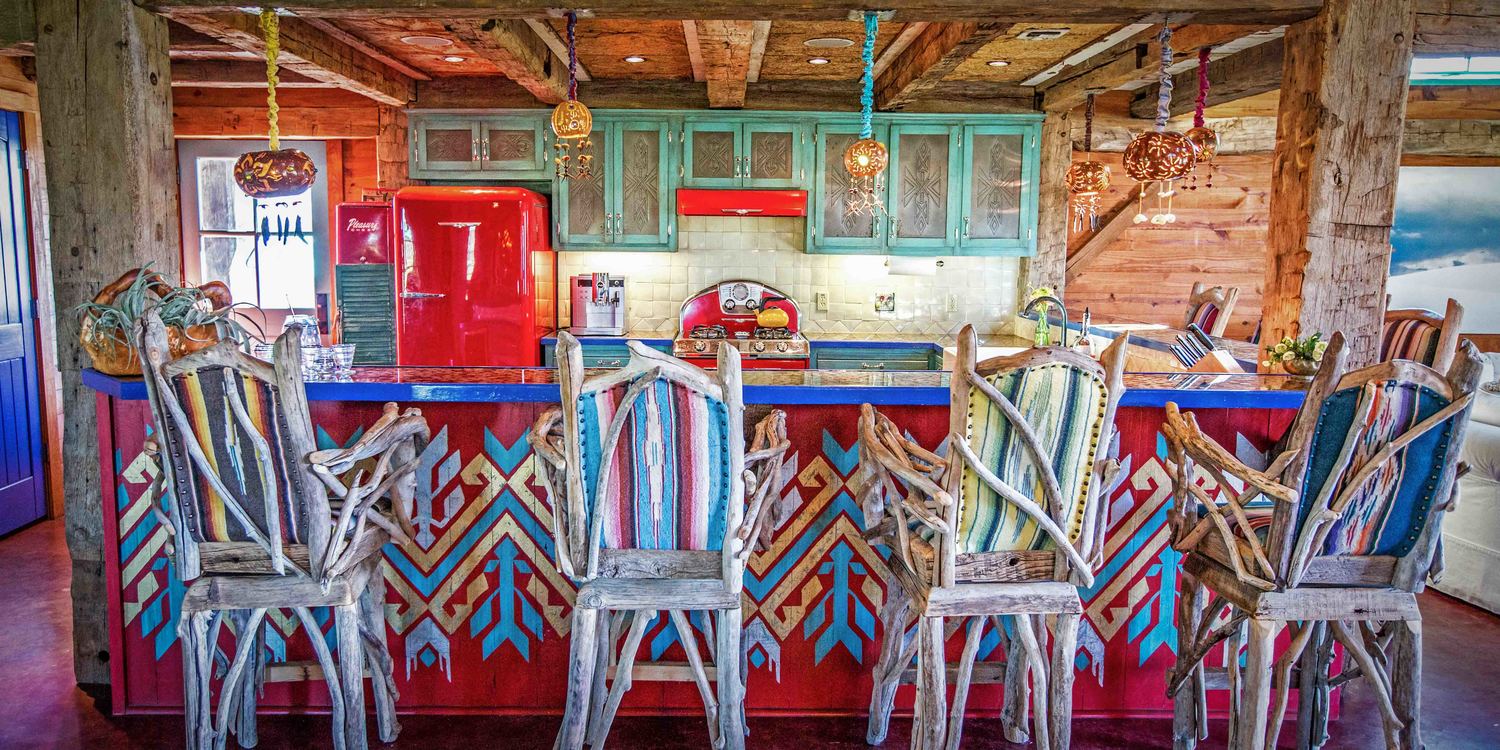 This three-bedroom house is nothing short of jaw dropping. Just look at the incredible hand-hewn timber frames and bright retro colours throughout.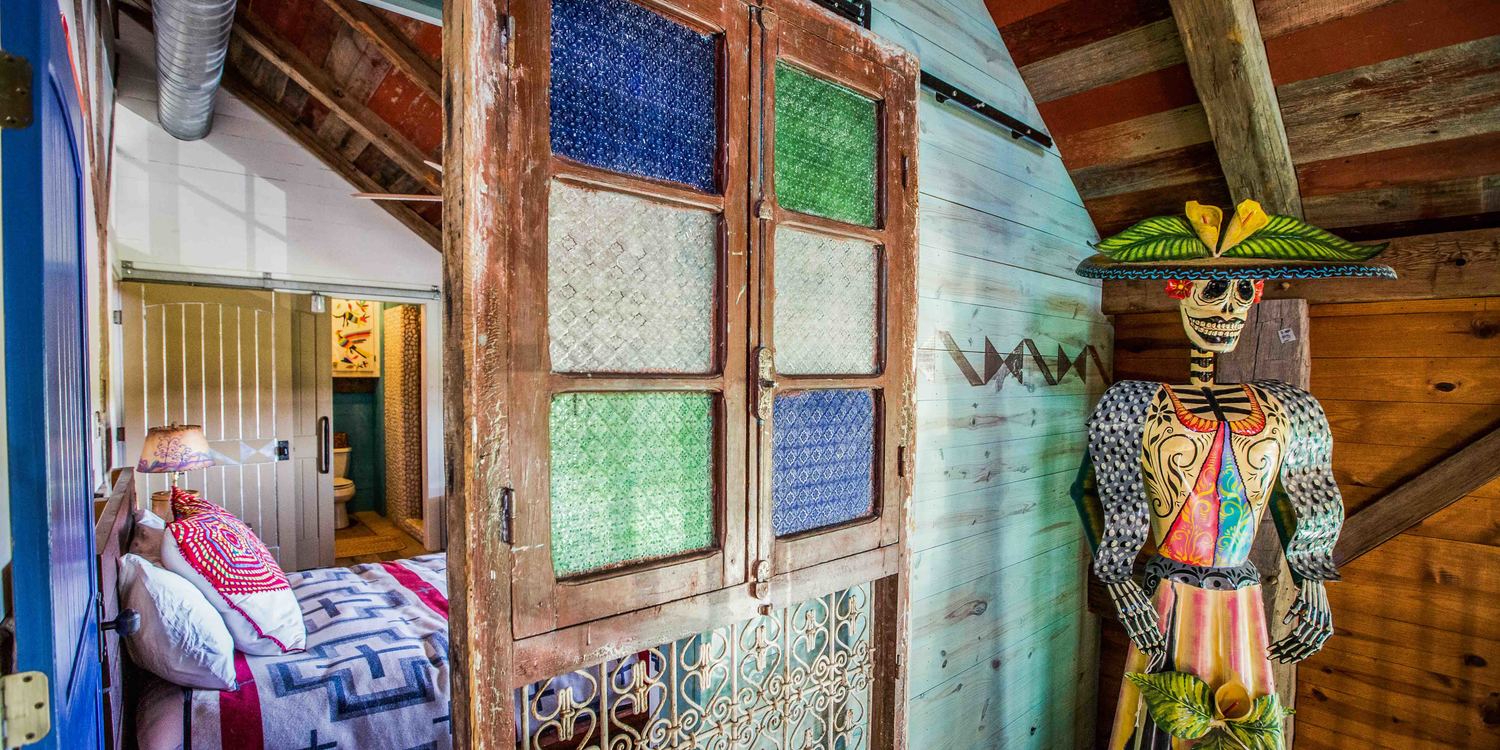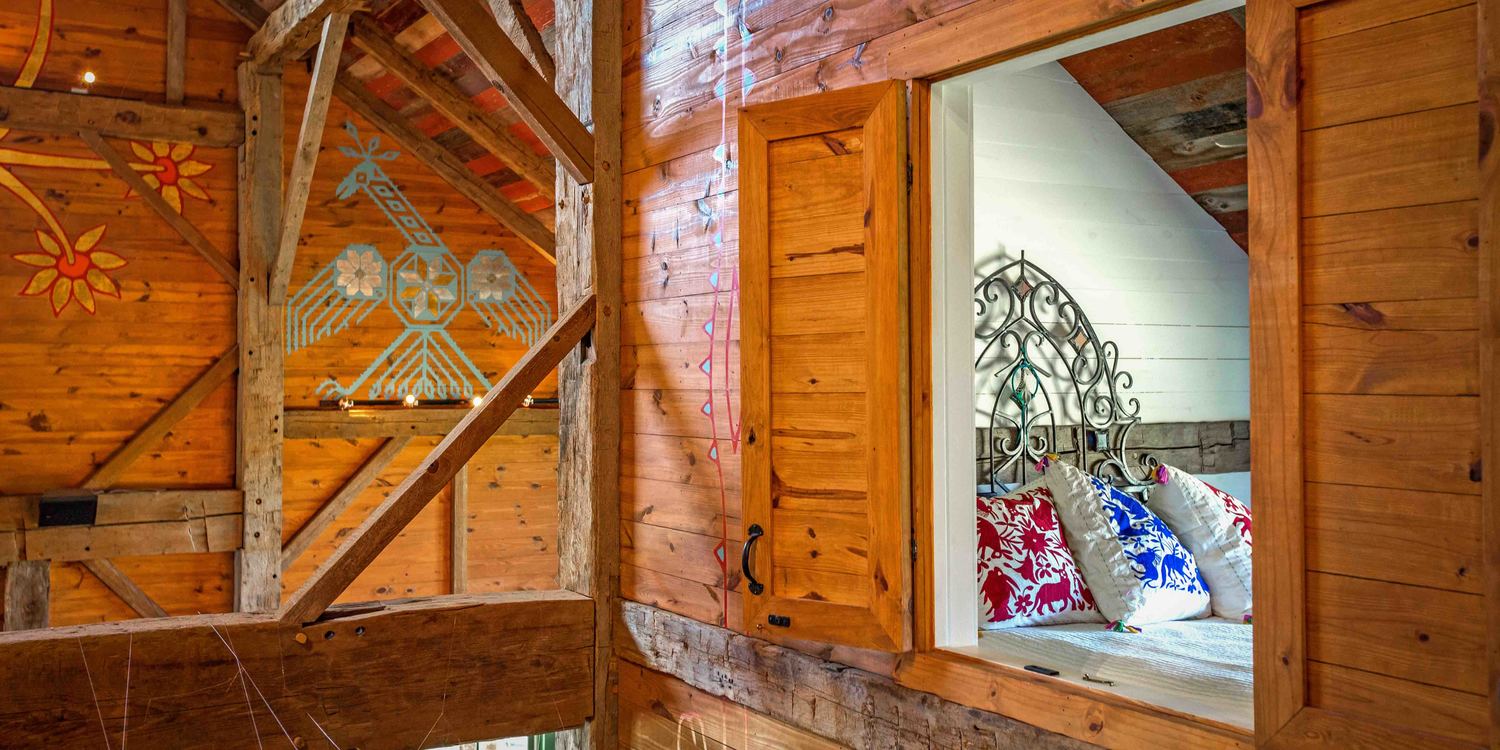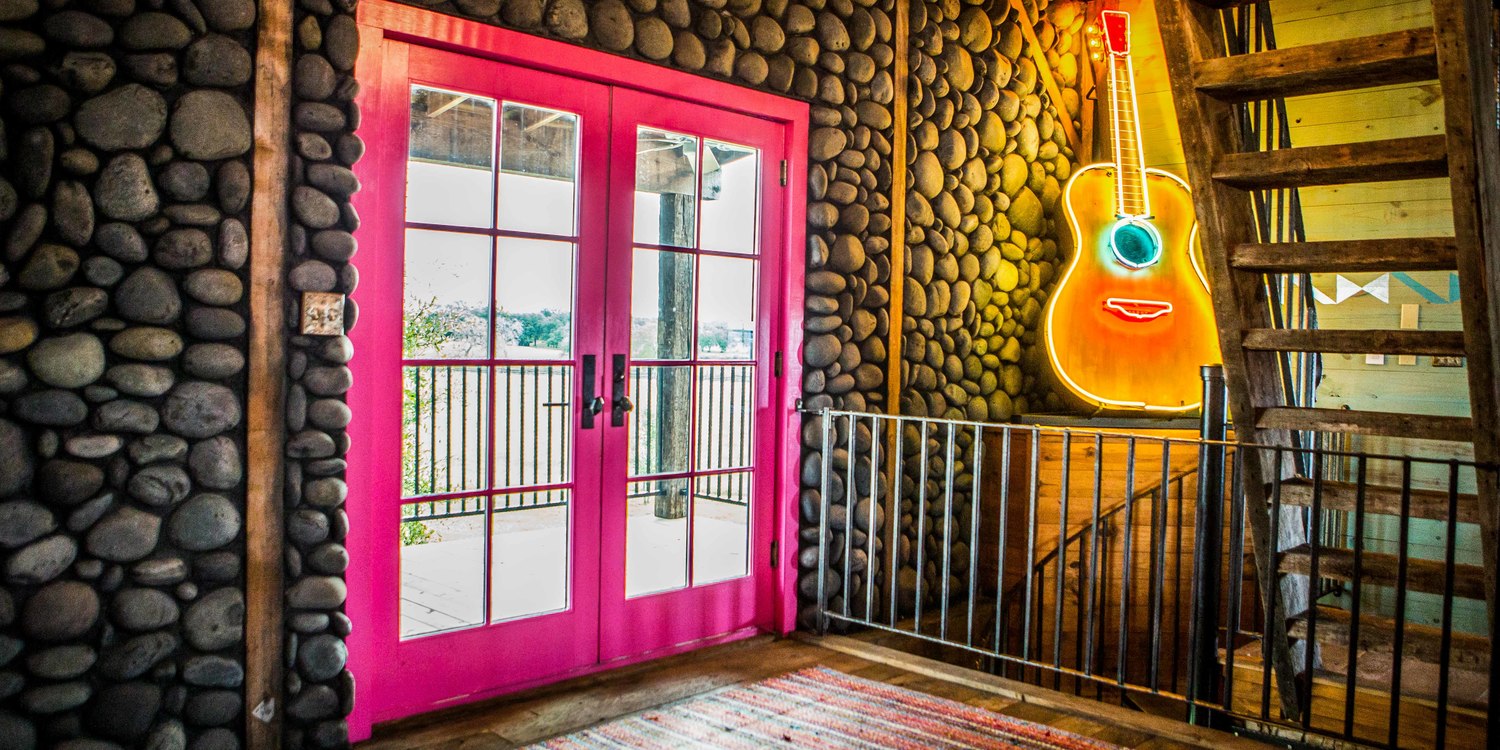 Before Sheila opened Rancho to everyone, it was once her family's private compound that supported artists and musicians who were invited to stay, create and even record in the on-site recording studio. She has now reinvented Rancho, opening it up to the public to share its spirit of creativity.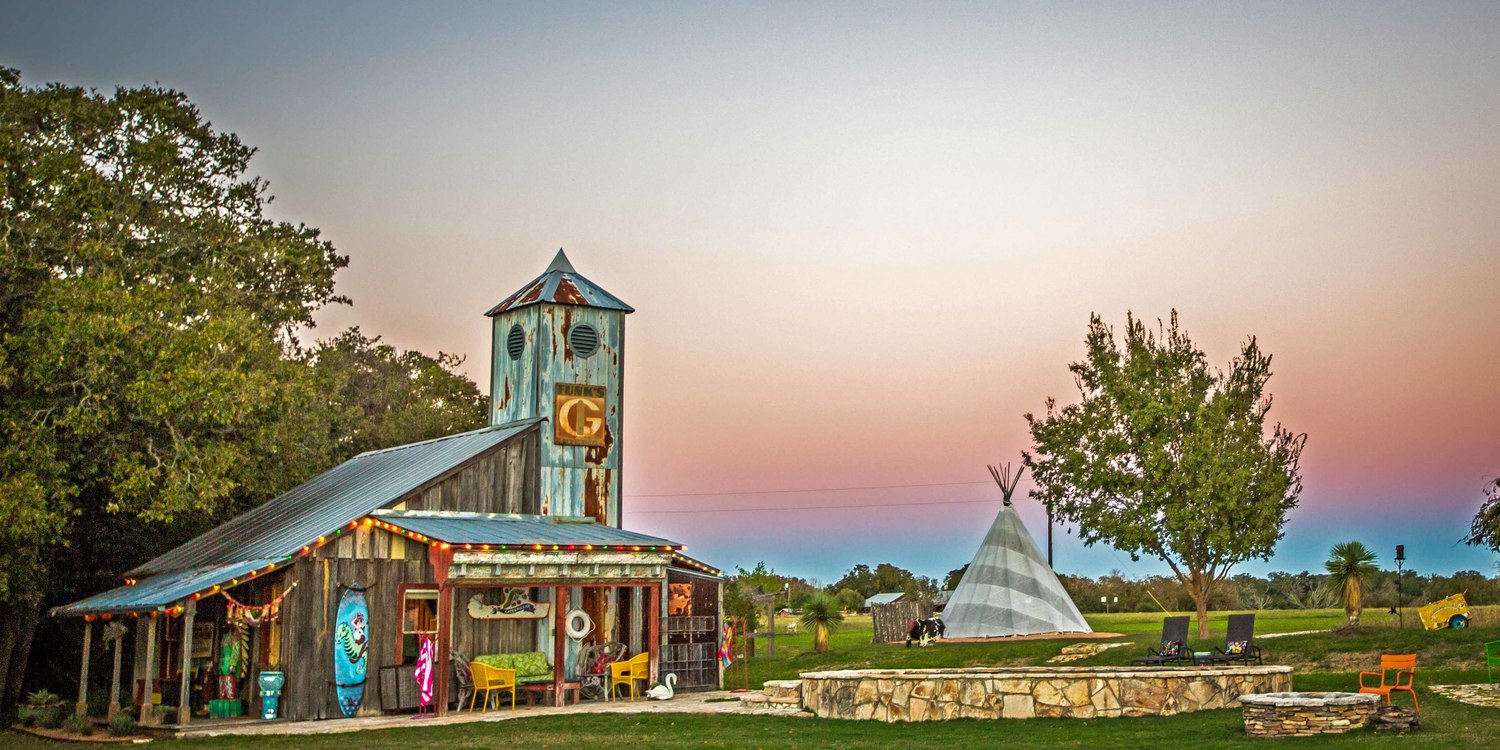 If there's no vacancy at the barn, there's the Tower House…
Built from reclaimed materials beside a stone wading pool, this Humpty Dumpty three-bedroom accommodation feels very much like a wild west pioneer playhouse, complete with two porches that would be perfect for a banjo jam session under the stars.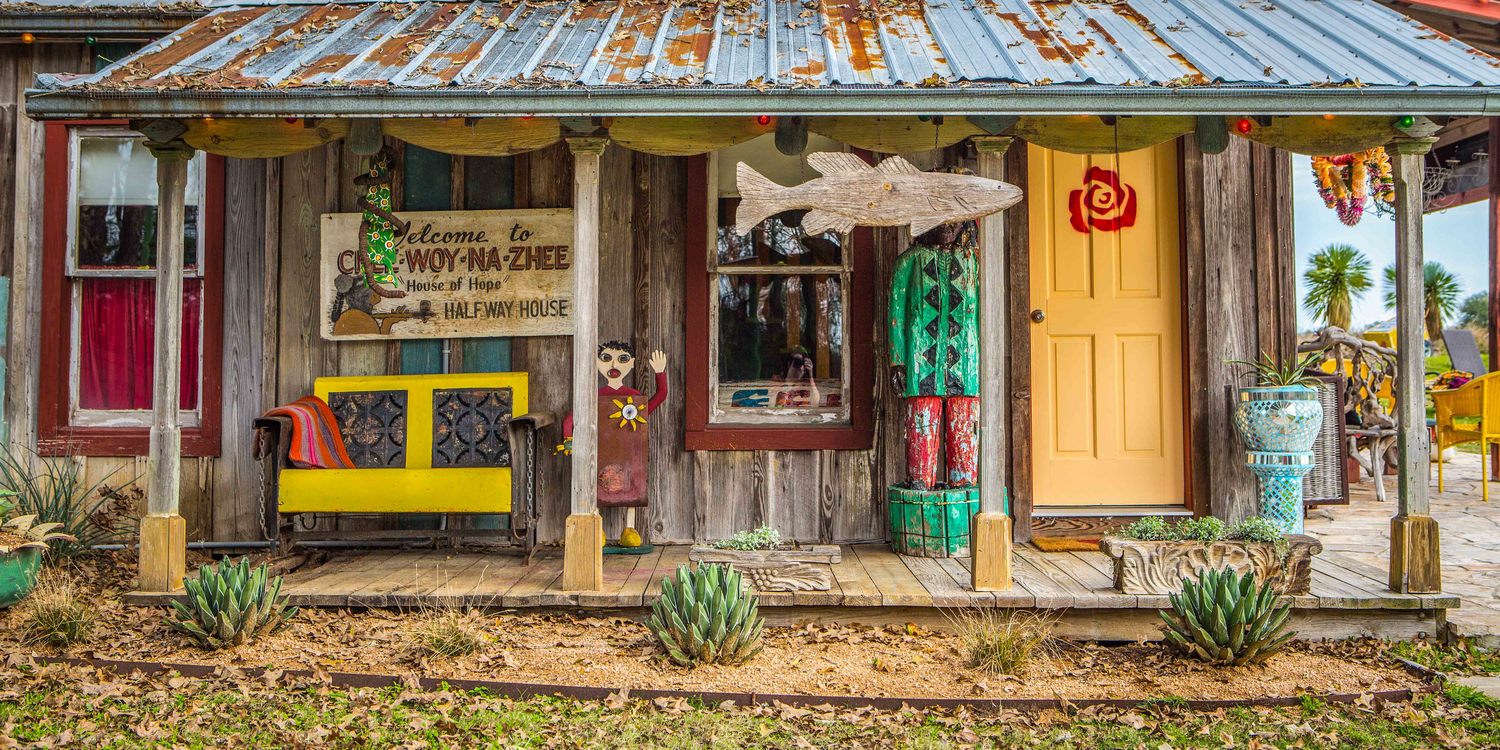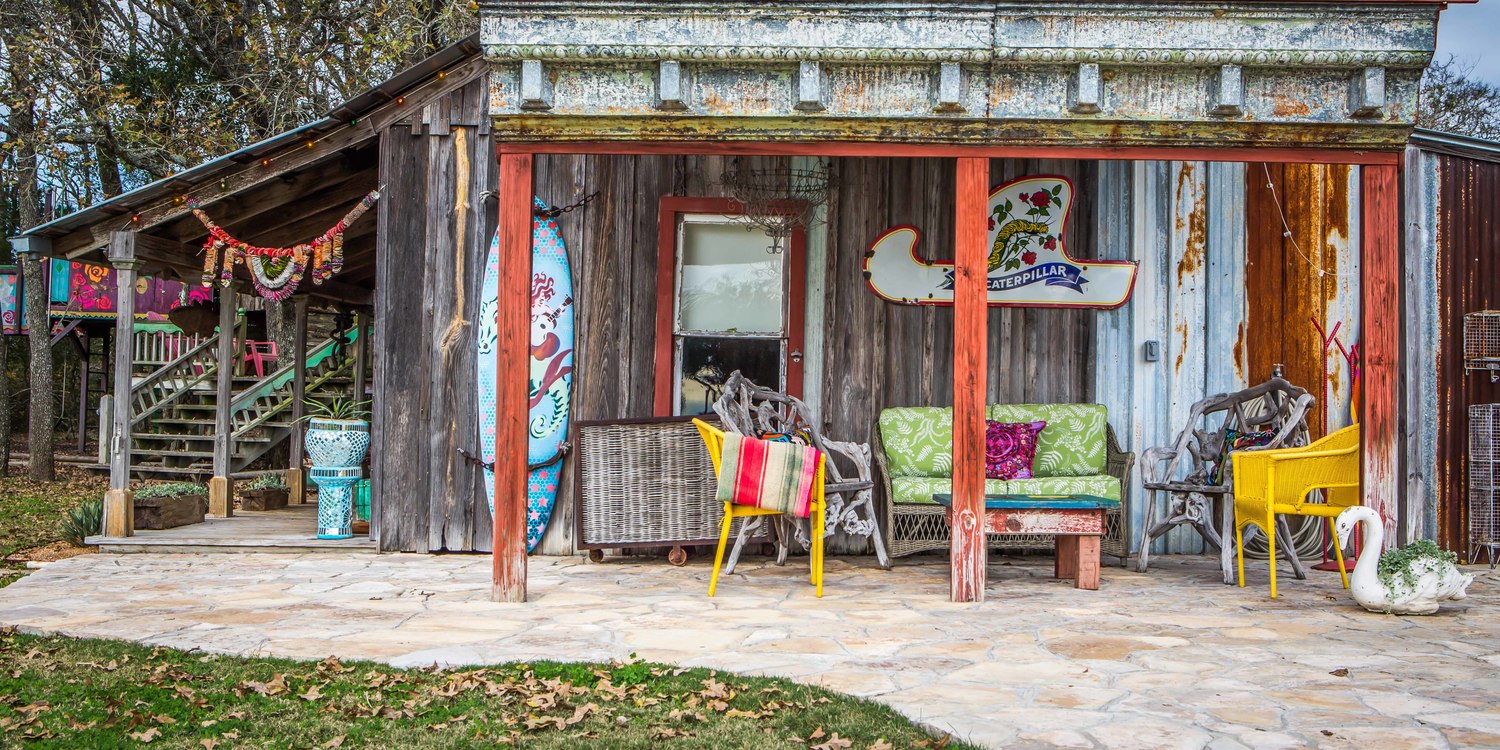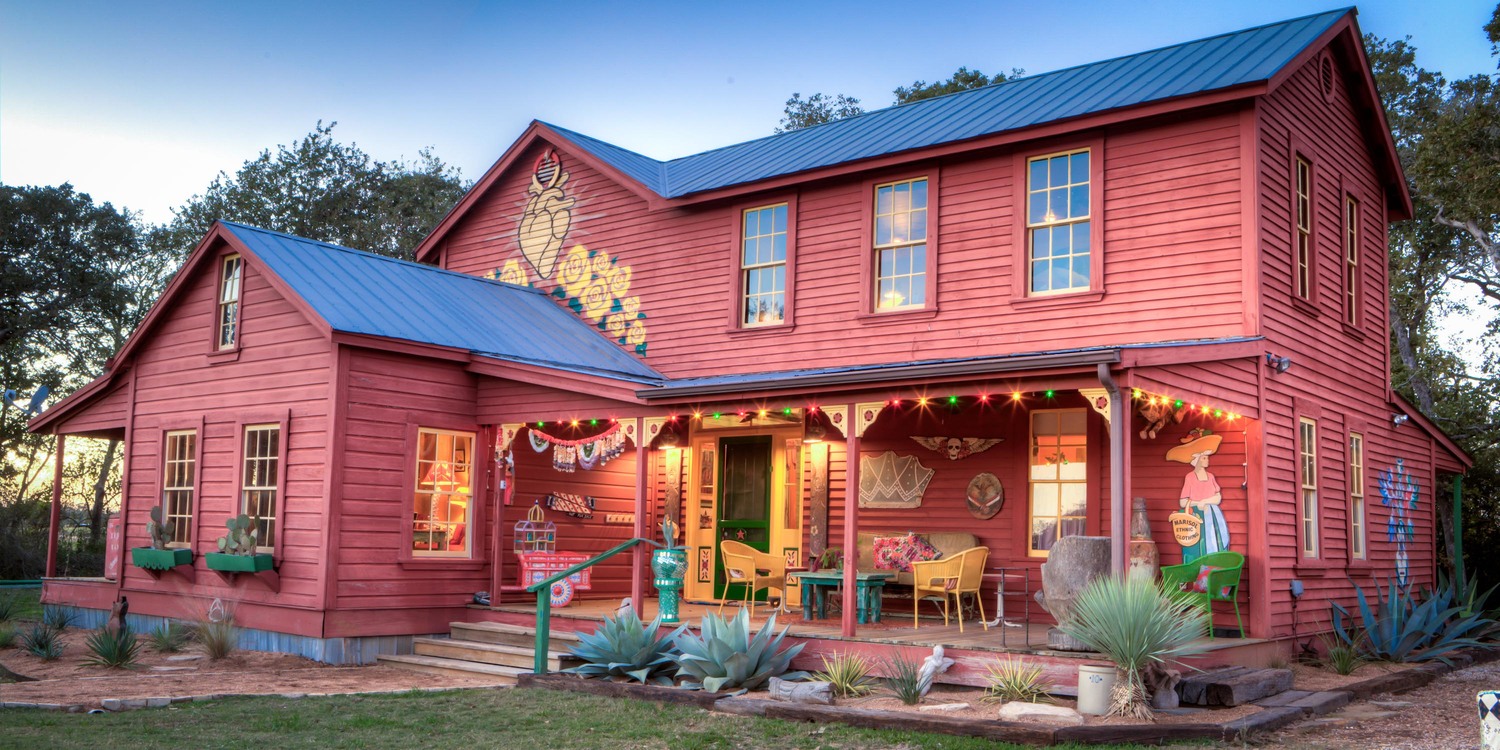 The Red House dates back to 1896 and the 2,300 square foot, art-filled home offers two kind bedrooms with a whimsical bunkroom with four twin beds and a queen…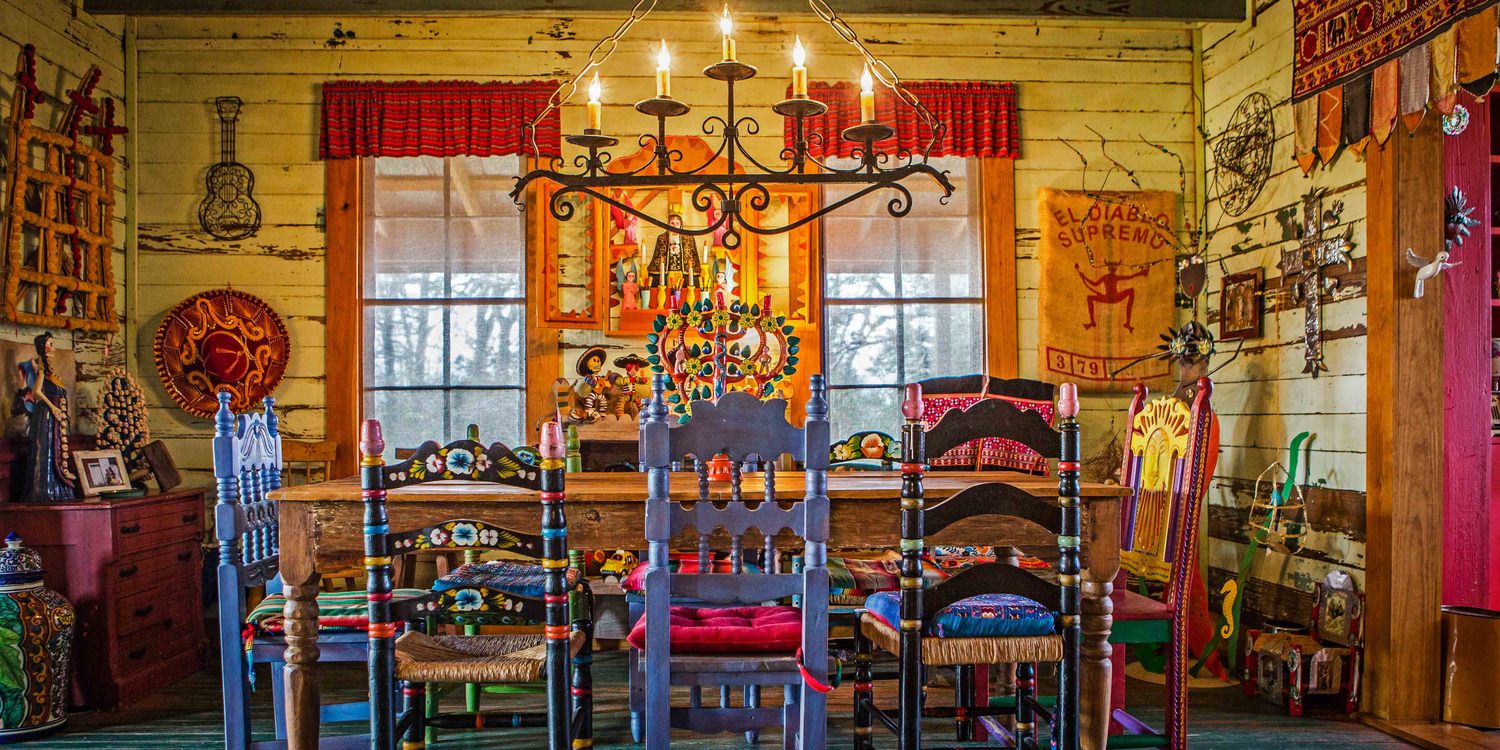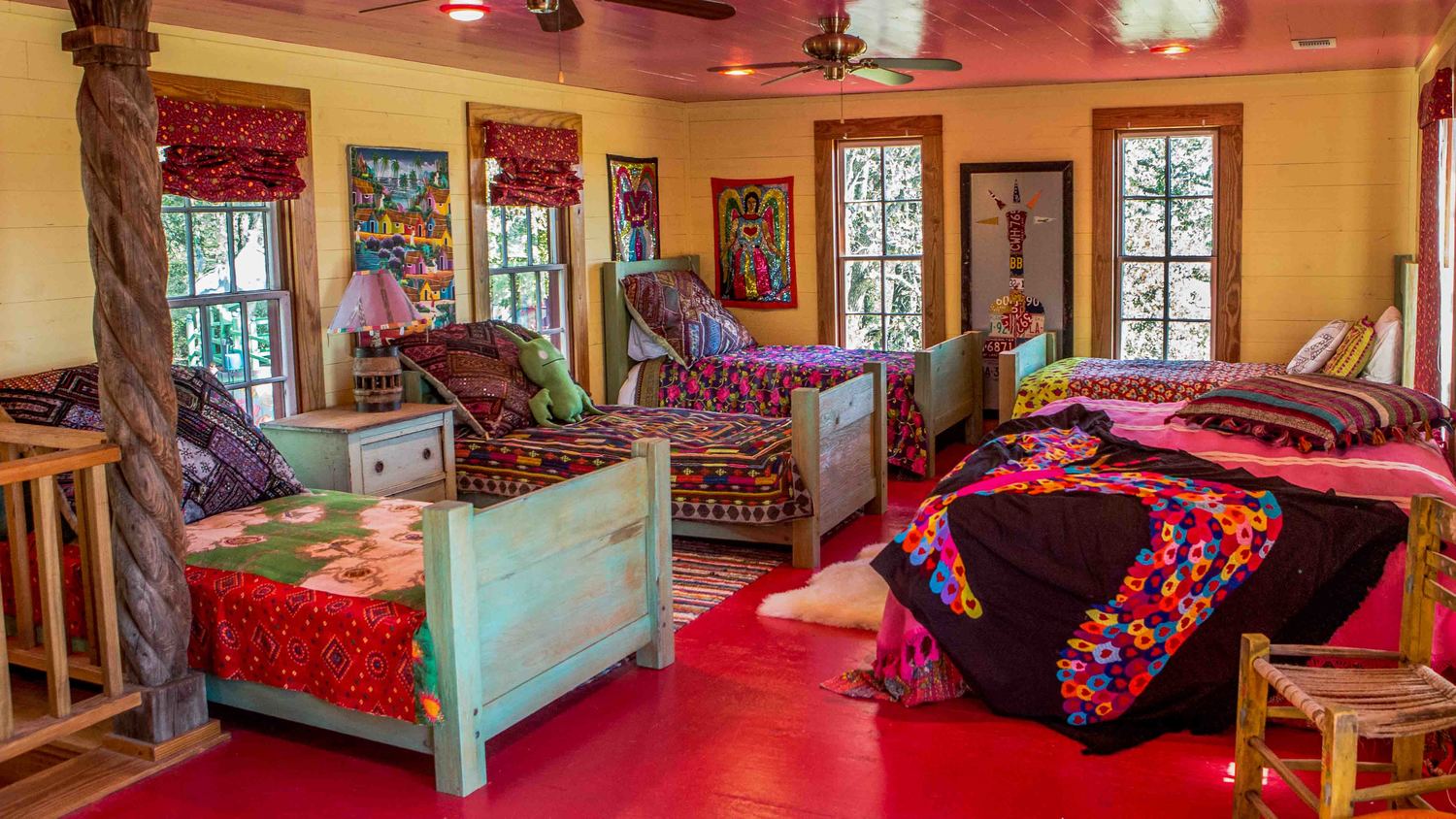 And then, there's the Teepee…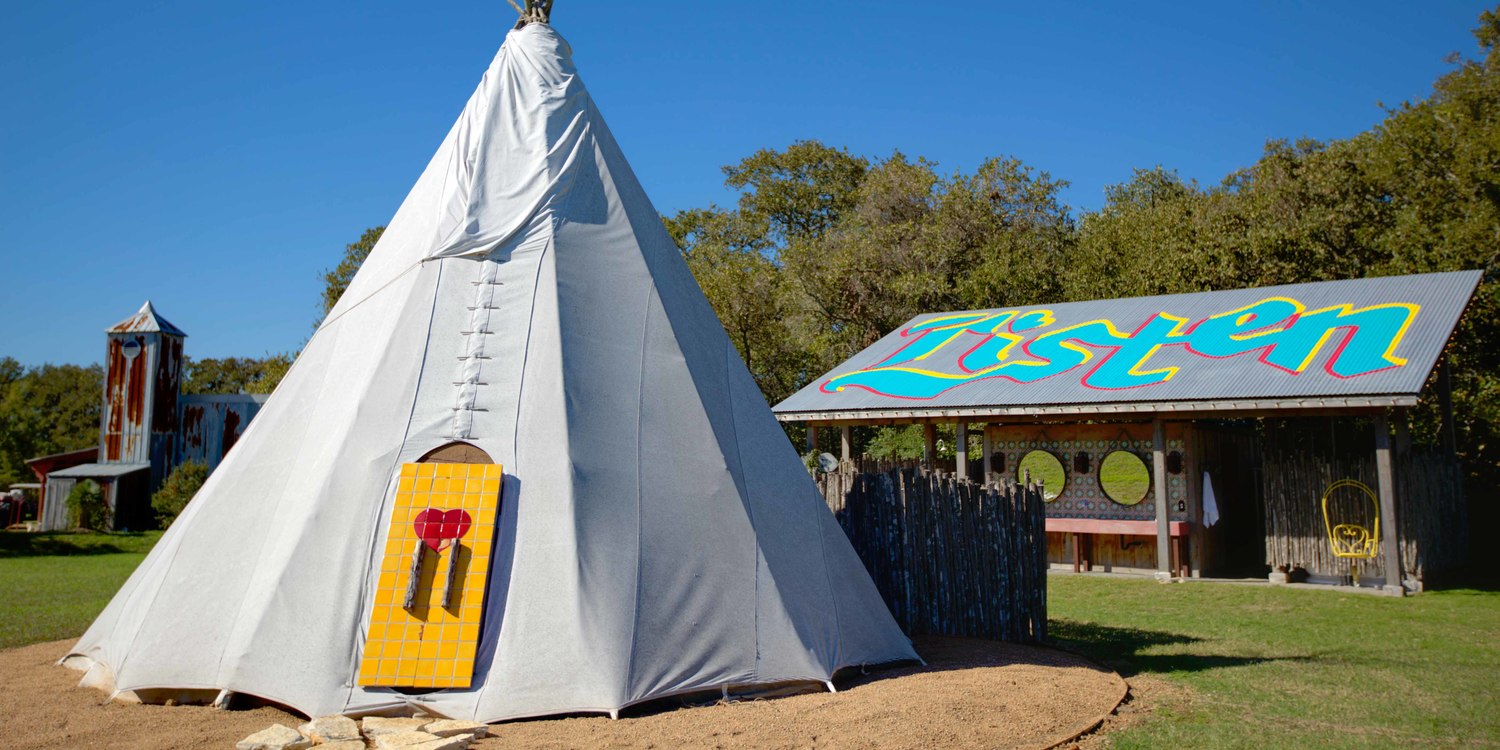 An air-conditioned, king-sized camping dreamland with handpainted imagery of the Four Elements tattooed on the sheetrocked walls. A "truly a secret, sacred place for a good night's slumber", the Rancho's bathhouse is just a few steps away.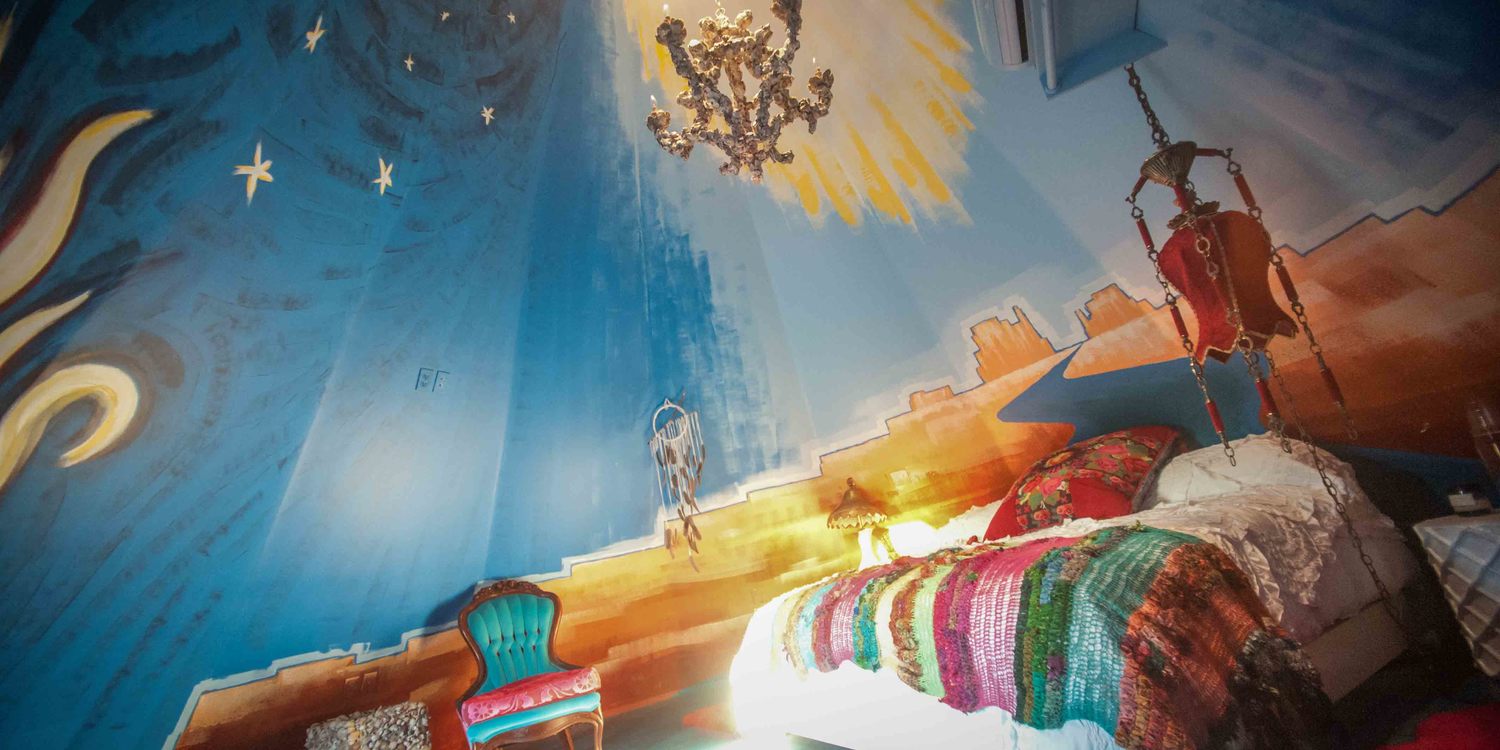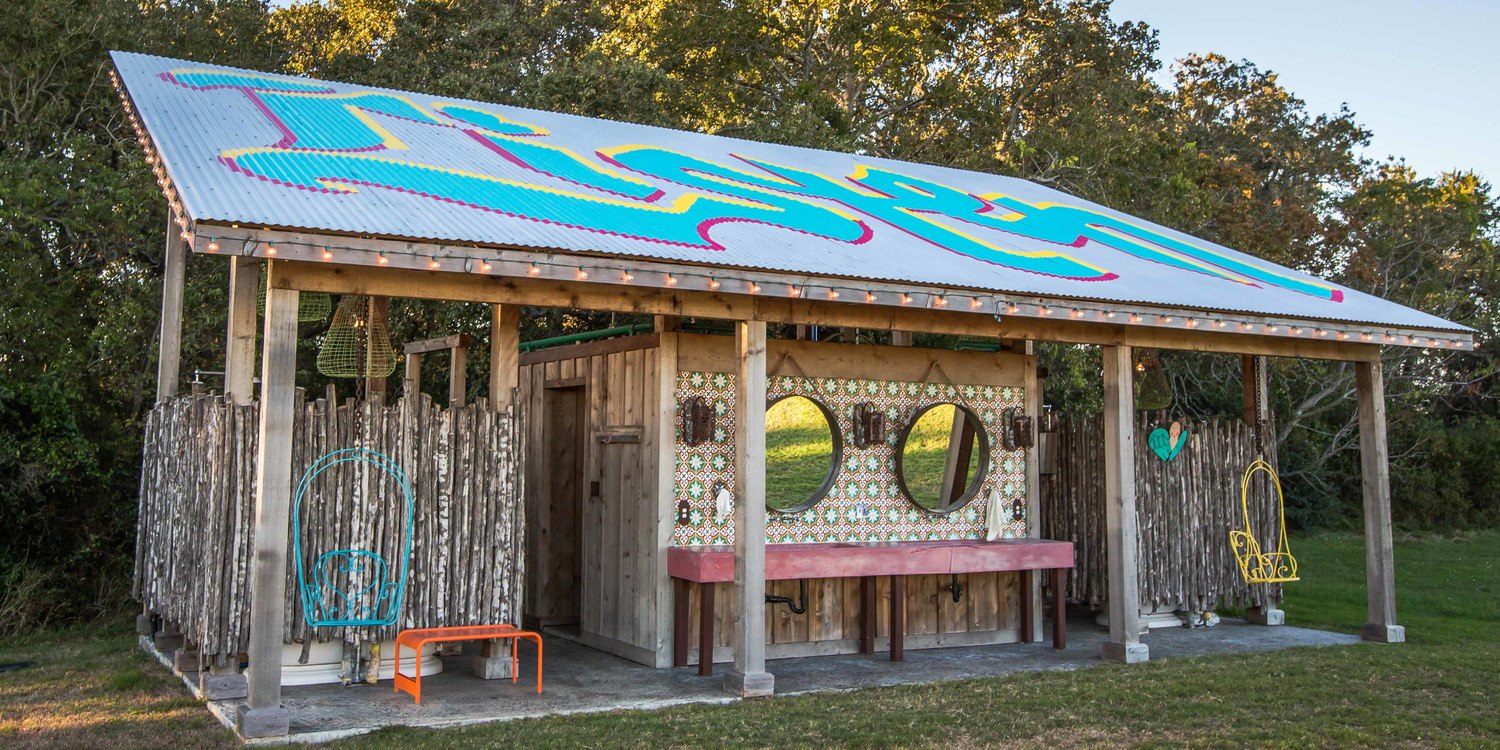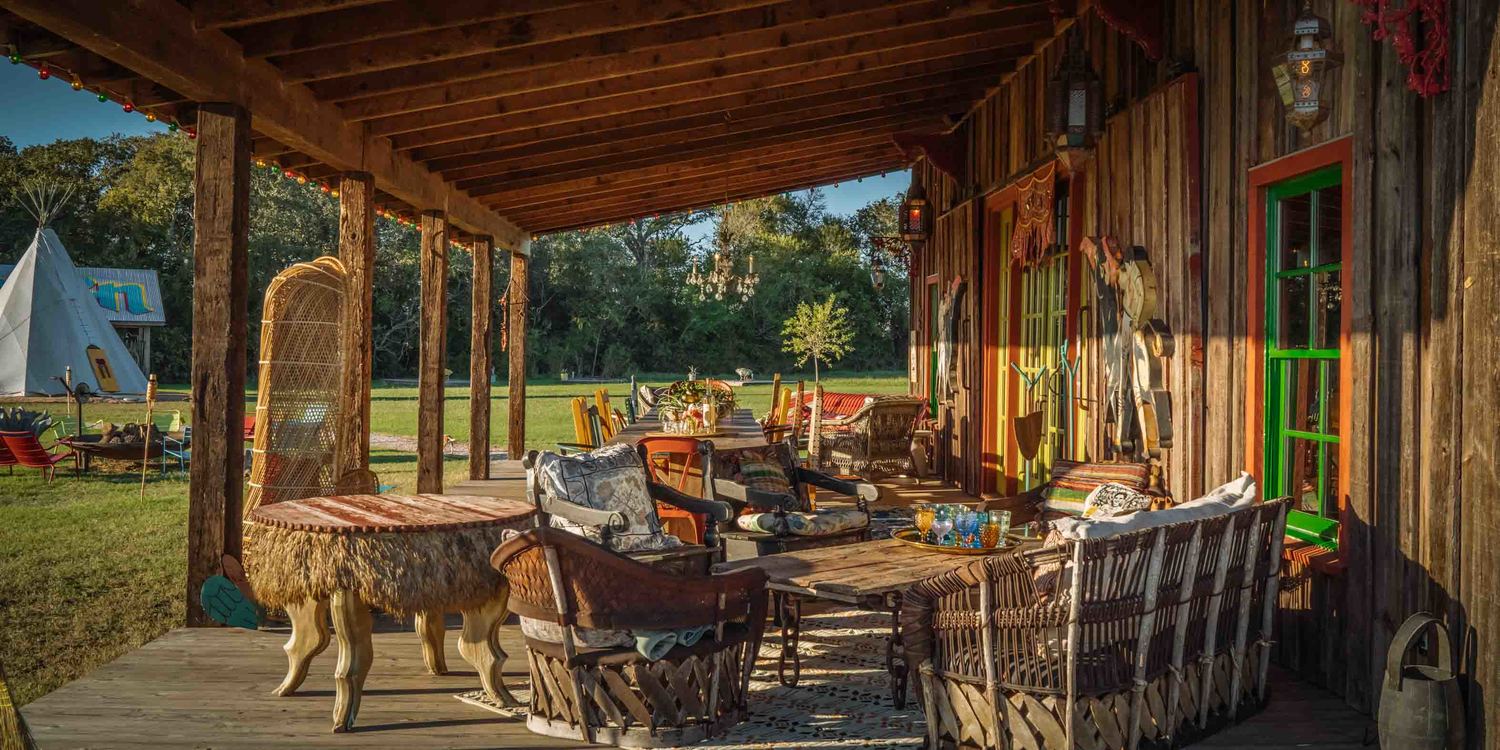 When you're not having cocktails on the porch at twilight, freeing your mind in the poetry library or taking a moonlight swim in the heated saltwater wading pool, you might take a wander into town, a most picturesque hub of creative culture and history, with a population of just 90.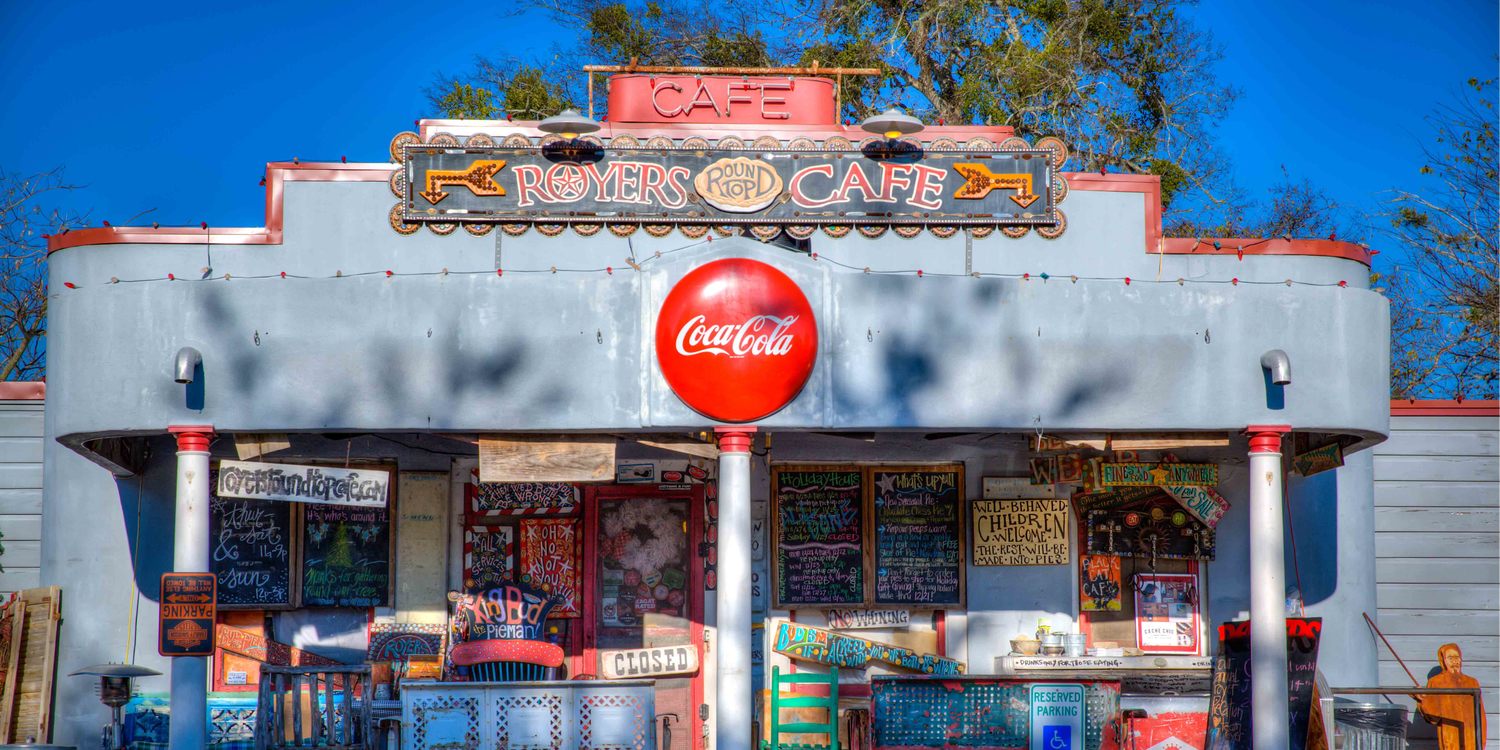 For five decades now, it's also been home to a legendary Antiques Fair where every season, come Spring, Fall and Winter, antiques fill the pastures and designers, tastemakers, artists, pickers and collectors flock to the treasure troves of Round Top.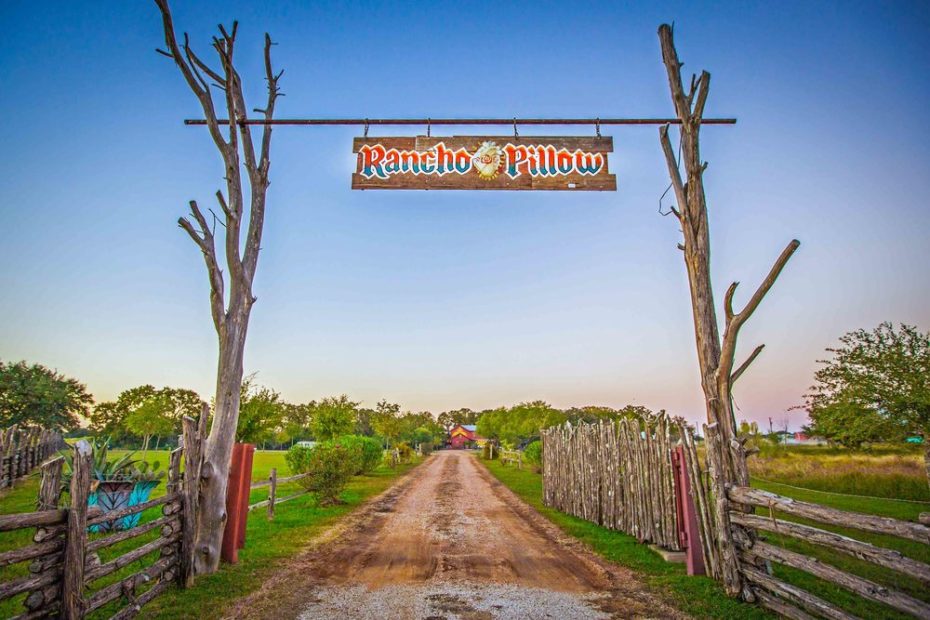 Rancho Pillow reflects who I am and what I love. It was born from the idea of duende: a term rooted in the art of flamenco that is best explained in English as having soul. There is a beautiful and mysterious power that we hold when we listen to what's around us here at the Rancho. We connect more deeply to art, nature, ourselves and to those around us. I invite you to open your hearts and listen with me. This place was built on Love. Come reclaim your sense of wonder, find the music of your own heart and stay awhile.
– Sheila Youngblood
Stand-alone houses at Rancho Pillow start at $450 per night and the teepee rents for $200 per night.