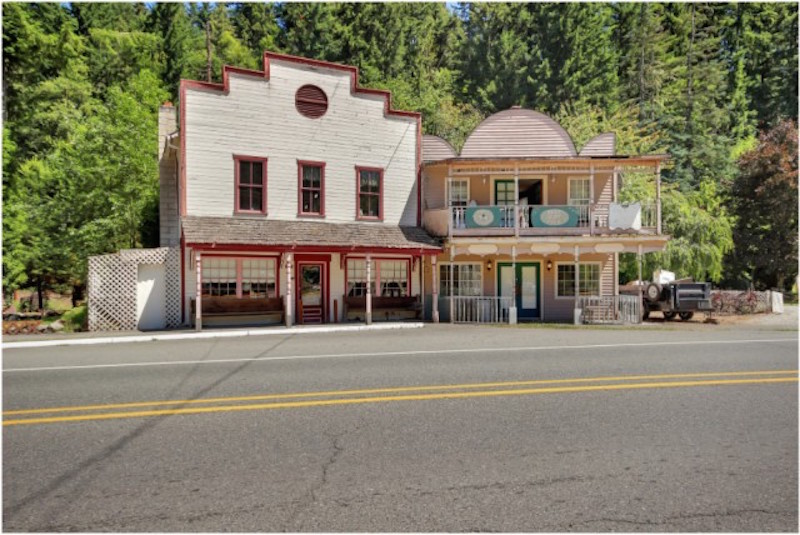 I'm always on the hunt for the most unusual properties on the market. We've found old churches, lighthouses, trains and entire ghost towns, but never before have we come across an old brothel for sale. And ain't she a beauty!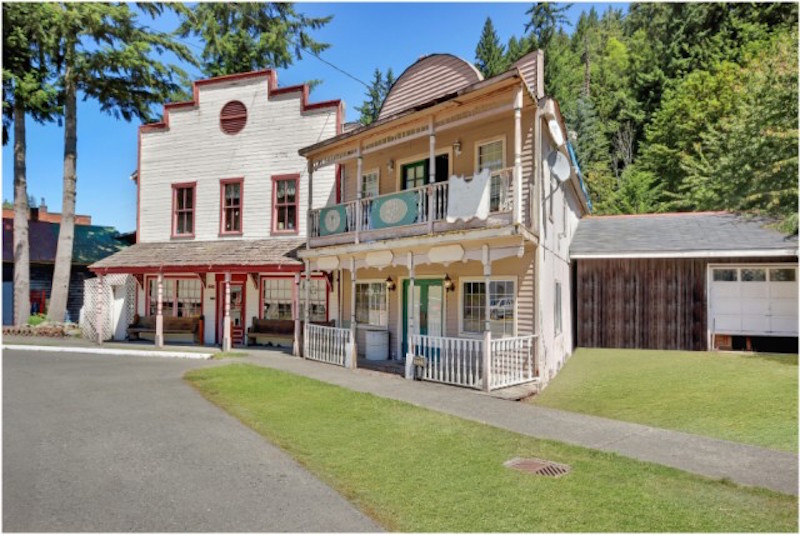 The small town of Wilkeson in Washington has a current population of under 500 and was founded in the early 1880s as a railway and mining town. Railway workers for the Union Pacific and miners often stopped off in the area and stayed at the Old Washington Hotel, which operated as both a restaurant and the town's house of ill repute…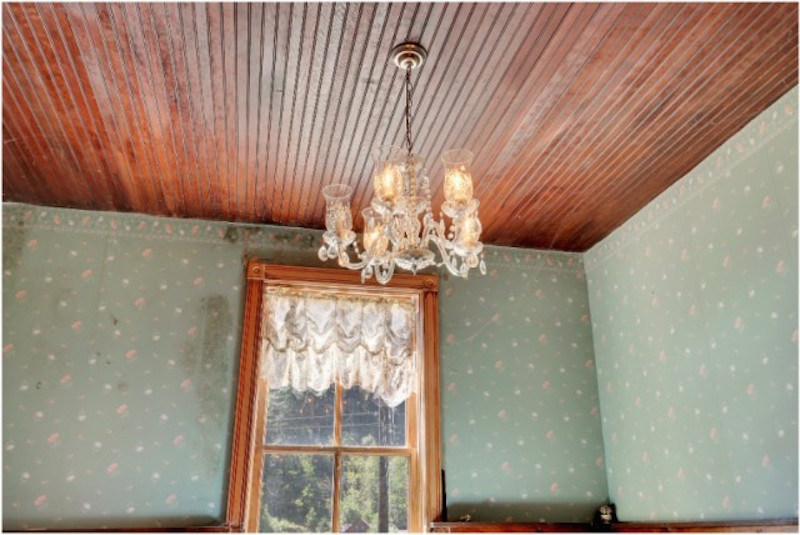 The Wilkeson mines and sandstone quarry provided jobs for thousands of European immigrants (Welsh, Italians, Yugoslavians, Russians, Swedes, Germans, Austrians) at the turn of the century and the town had a population of over 5,000 people at its peak.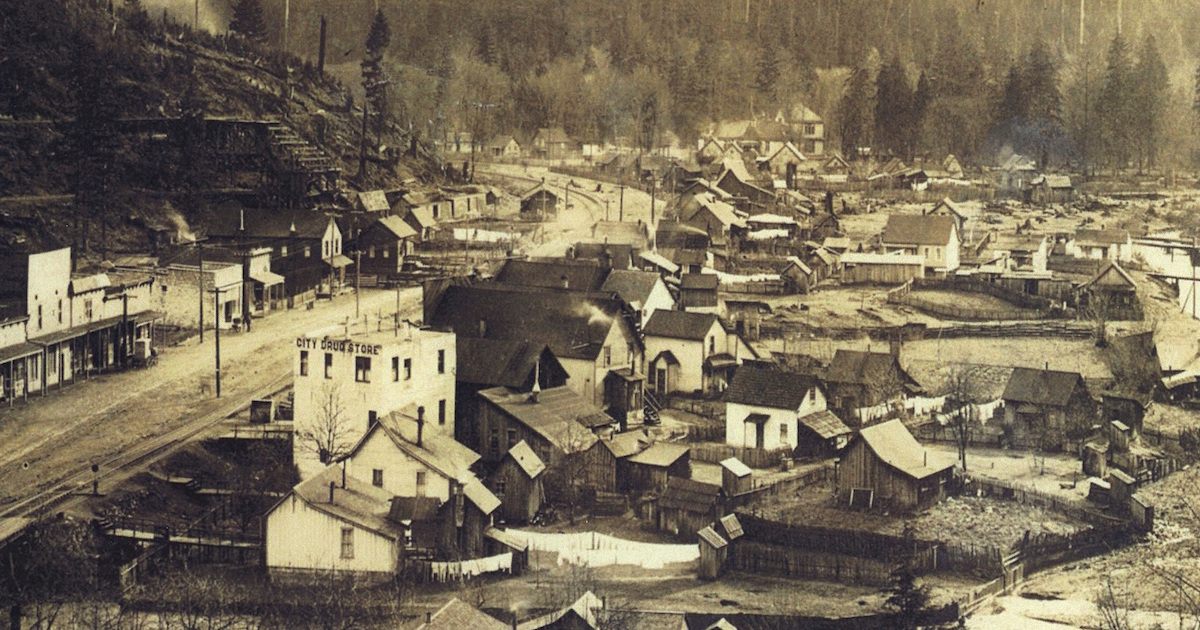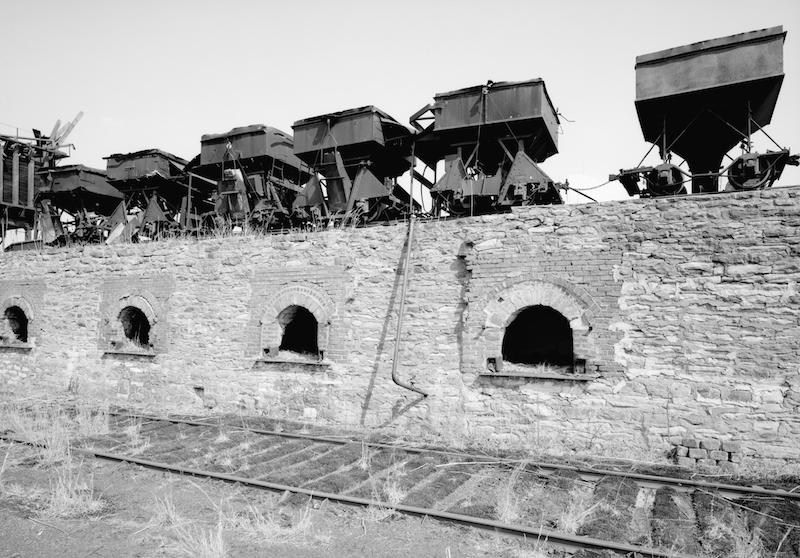 Down the street from the hotel, you can still visit what remains of Wilkeson's 160 open coke ovens that once lit the skies at night, smelting raw coal. The trains would come along the tracks, open the shoot at the bottom of the car and dump the coal into an oven where it would then be "cooked".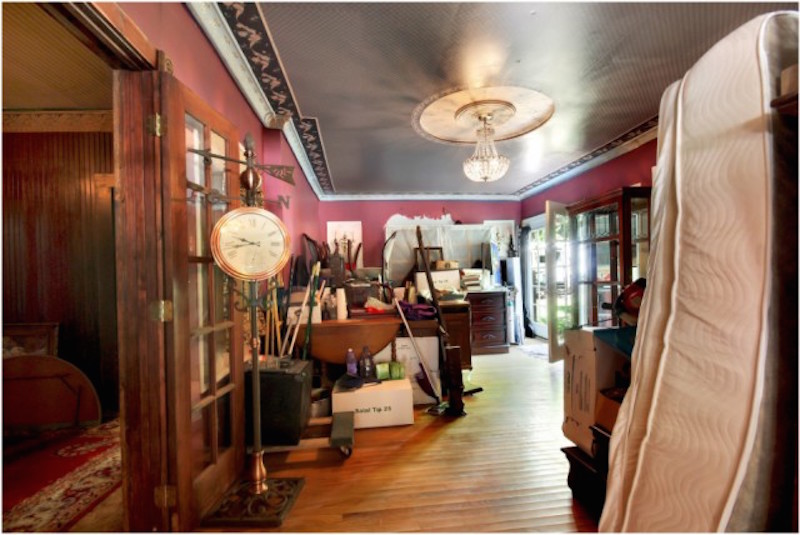 Built in 1885, the tavern (and brothel) continued to operate through the prohibition, but as most mining town stories go, the town's industry went into decline and Wilkeson lost its momentum, becoming a virtual ghost town. Downtown Wilkeson tried to reinvent itself as a living museum, including the Olde Washington Hotel. For several years, the historic building operated as something between a museum, a bed & breakfast and an ice cream parlour.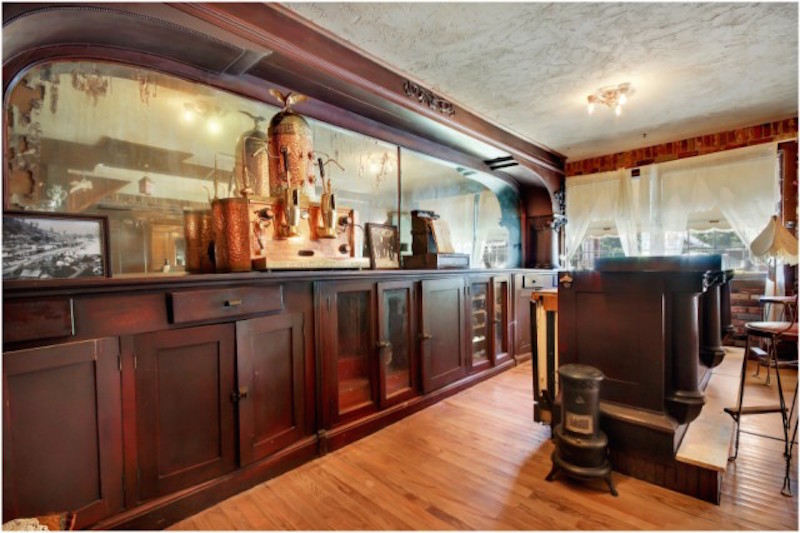 Well-restored but preserved by the current owners, the property has six bedrooms and many of its original features including the original bar from 1885.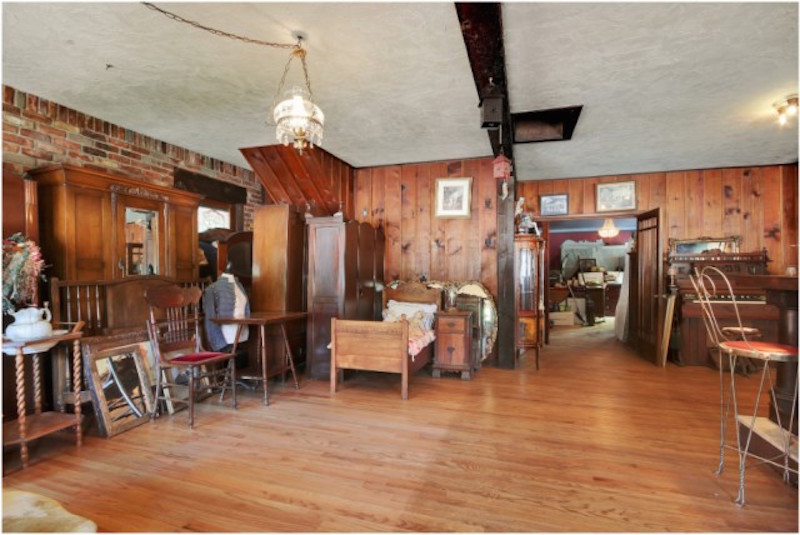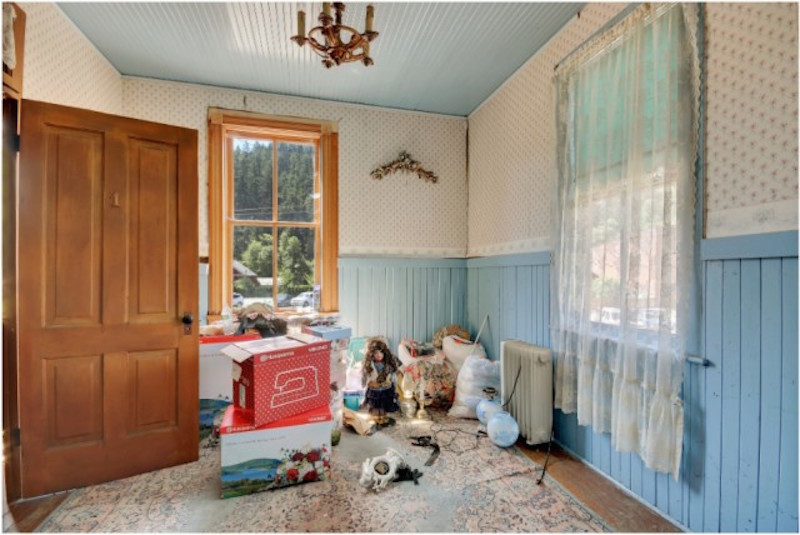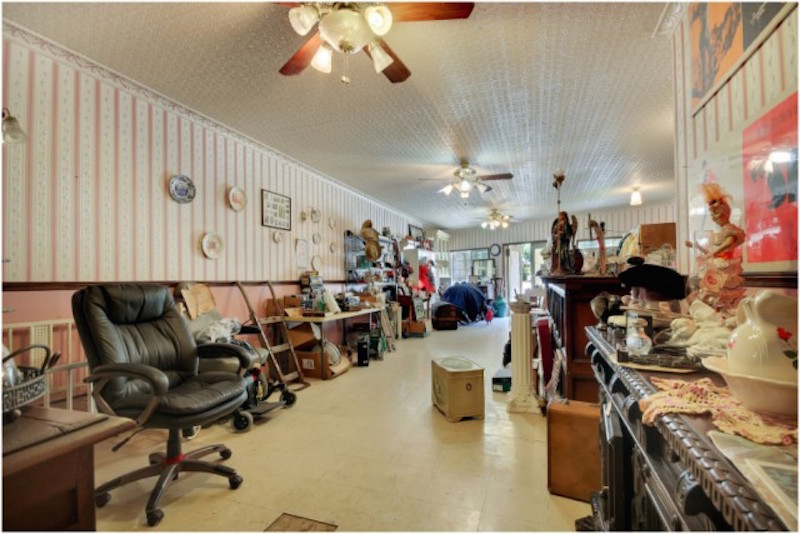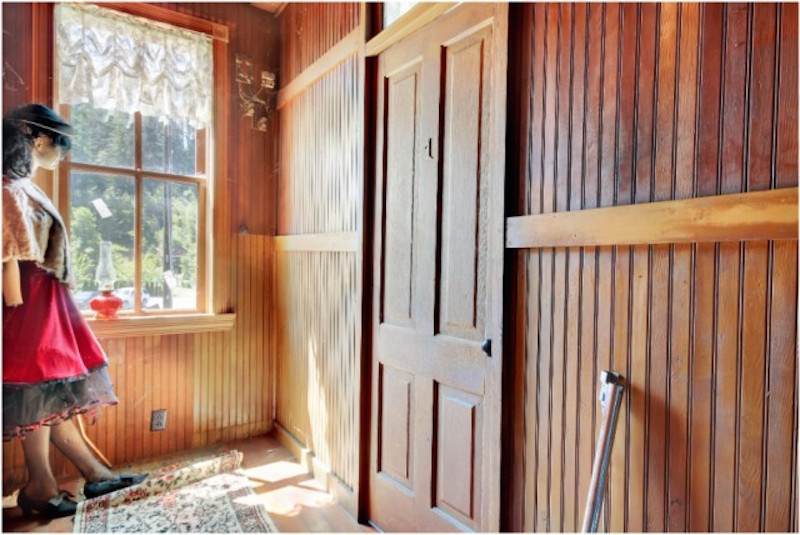 The wife of the owner also had a substantial doll and costume collection and seems to have left a few of them behind just to freak us out just a little bit.
Sitting on a one acre lot of land, the listing price is $350,000. And it looks like it's not the only historic property for sale in downtown Wilkeson…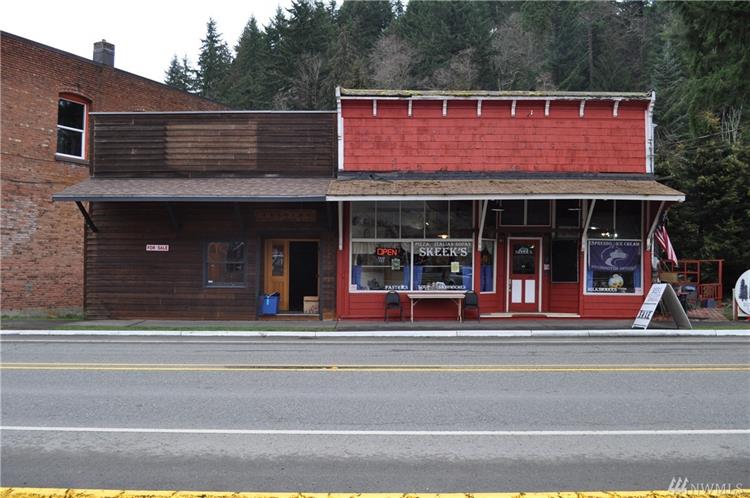 I also found two other western-style buildings up for sale on the same street, listed here and here. Collect a few more and you might be just have your very own pioneer playtown.