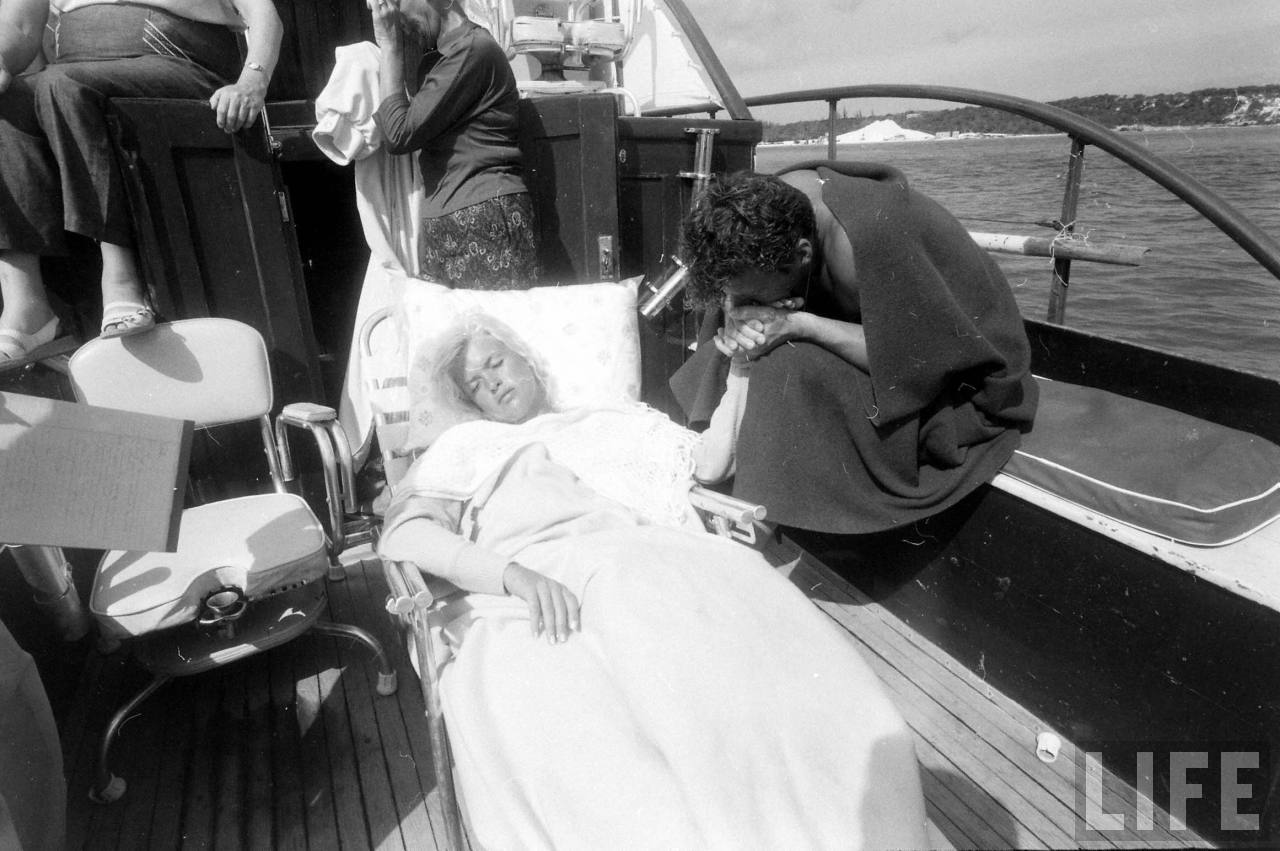 One of Hollywood's favourite sex symbols of the 20th century, Jayne Mansfield was as notorious for her publicity stunts as she was for her provocative presence on-screen. But in 1962, things got a little more dramatic when the actress was reported lost at sea, feared drowned after her boat capsized in the Bahamas. The ordeal quickly reached the tabloids– a story of Jayne fighting off sharks, washing up on tiny island nearby, before eventually being rescued by a boat and brought to shore where an army of photographers were waiting for the money shot. The star had often been accused of trying too hard to become a star with her over-eagerness for being photographed in her private life and the papers were quick to brand the dramatic rescue as a publicity stunt. So was her shipwreck a case of the Hollywood bombshell who cried wolf?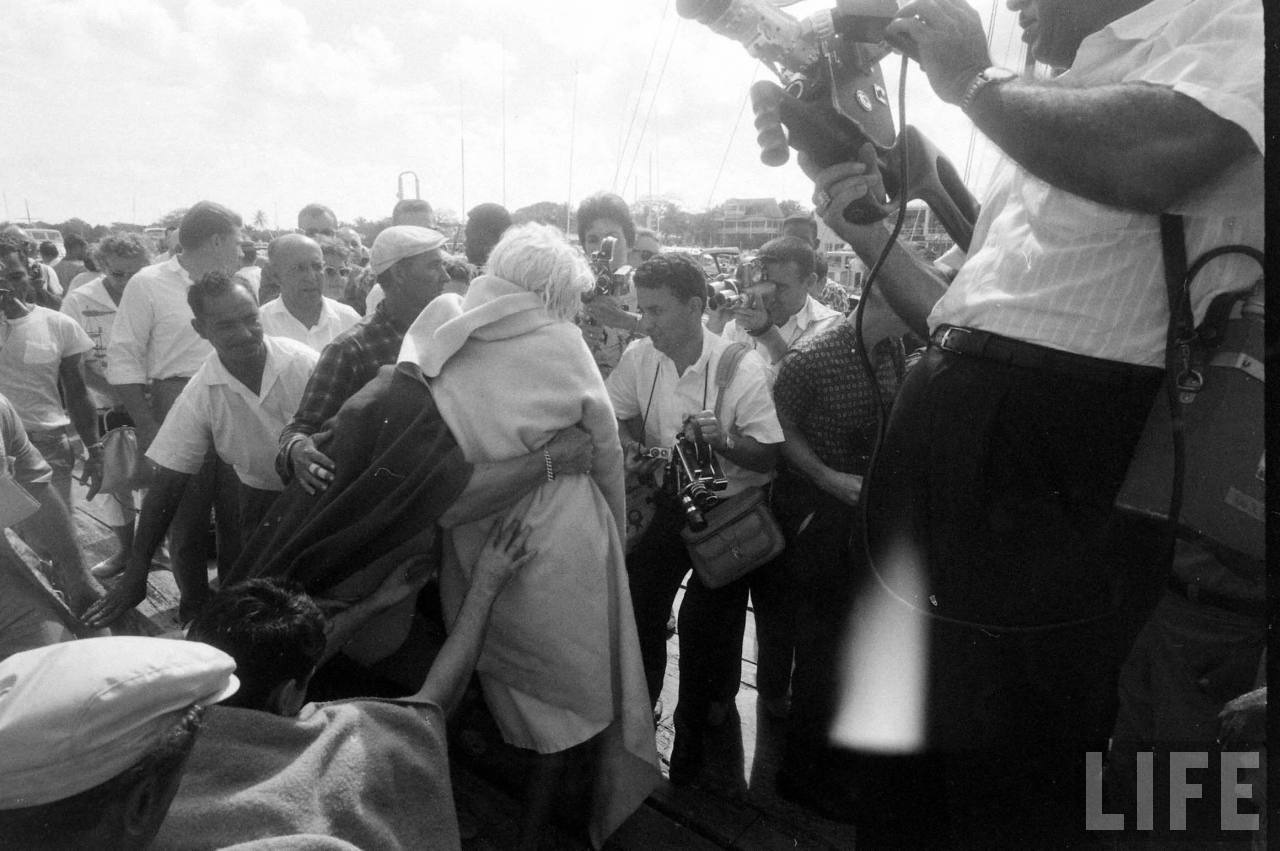 Over the years, I've developed a slight fascination for the ill-fated actress, the copycat "king-sized Marilyn Monroe" who also died tragically young, at the age of 34 in a car accident. I've watched all Jayne Mansfield's movies (even the really bad ones), dug up the pictorials of her pink Hollywood palace and pored over those iconic photos from that time she outshone Sofia Loren at her own party. I've read fleeting mentions of a shipwreck in various biographical accounts, but had never seen any visuals of the incident, which seems to have ended up as a mere footnote in her timeline, compared to the real tragedy that would take Mansfield's life just five years later…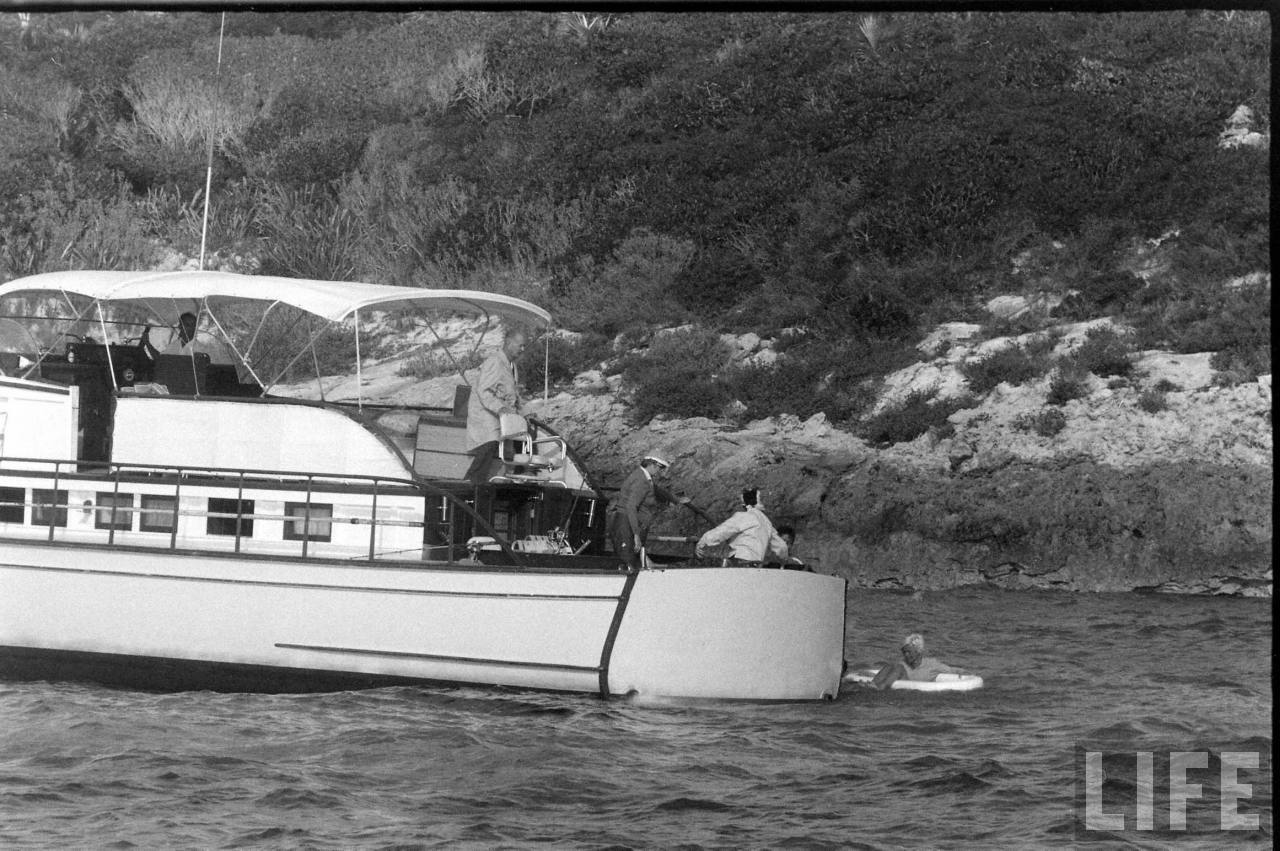 Today however, while fishing the archives of Life Magazine, I happened upon the very up close & personal photographs of the Jayne Mansfield rescue…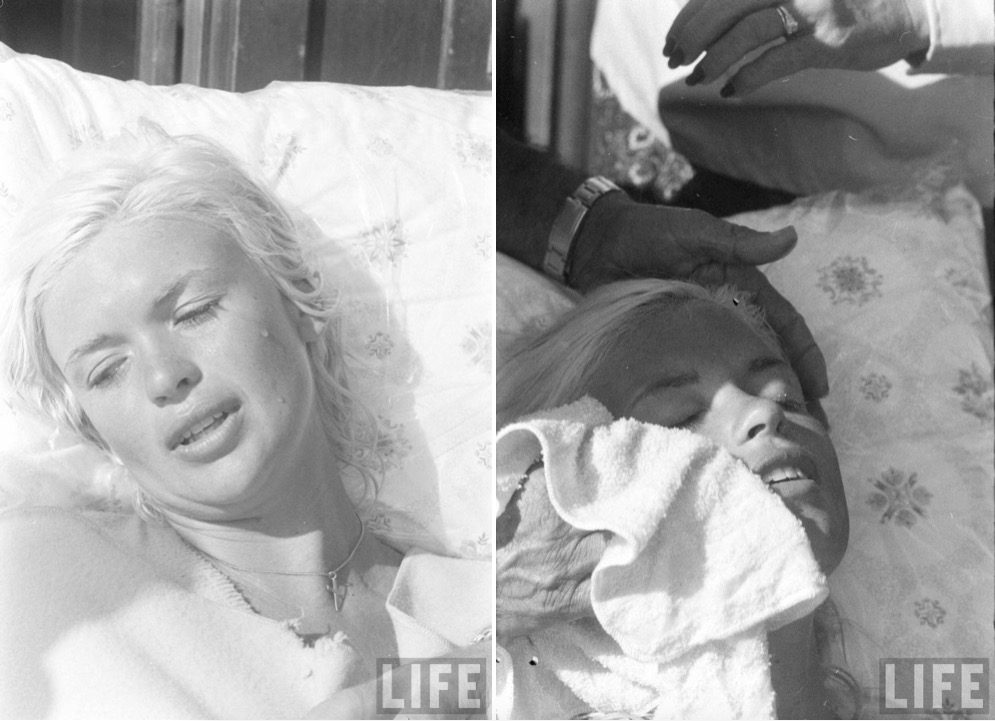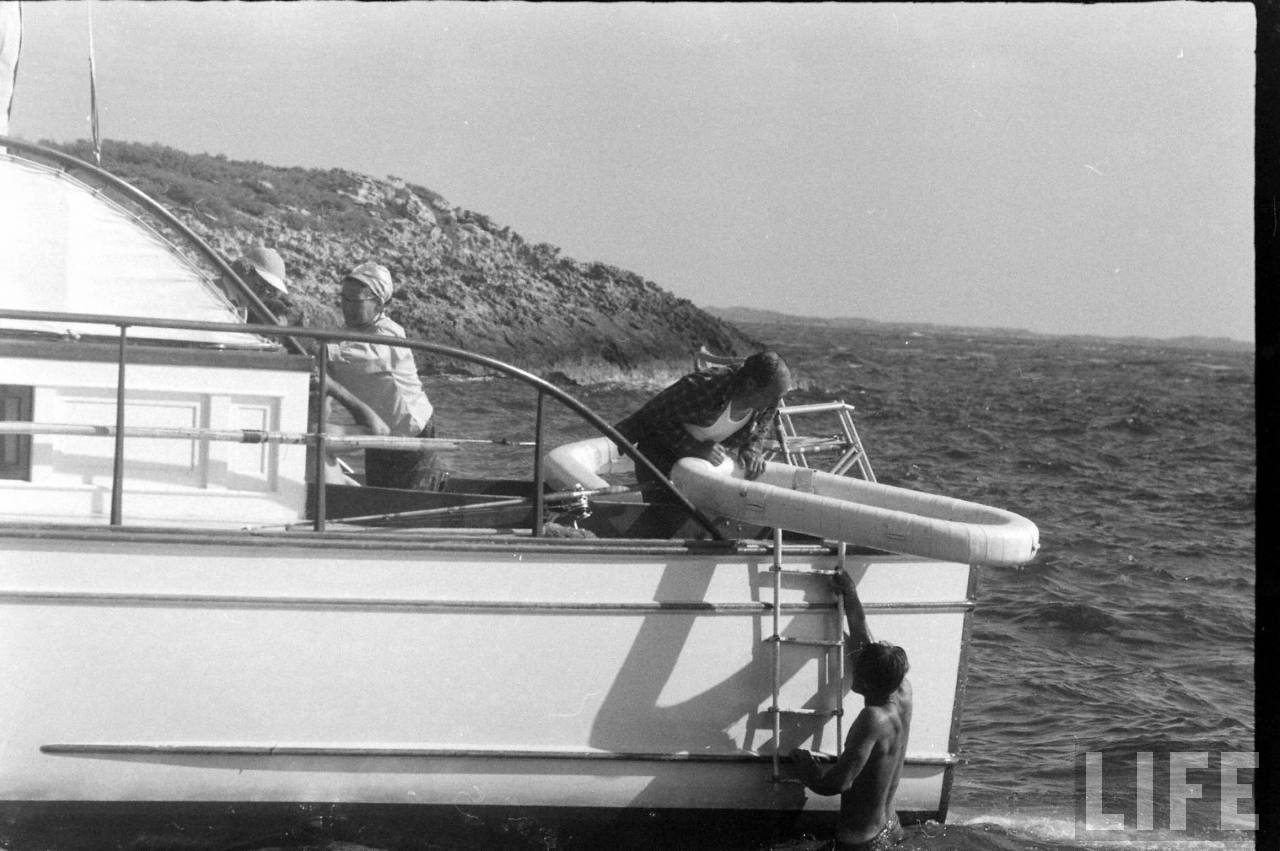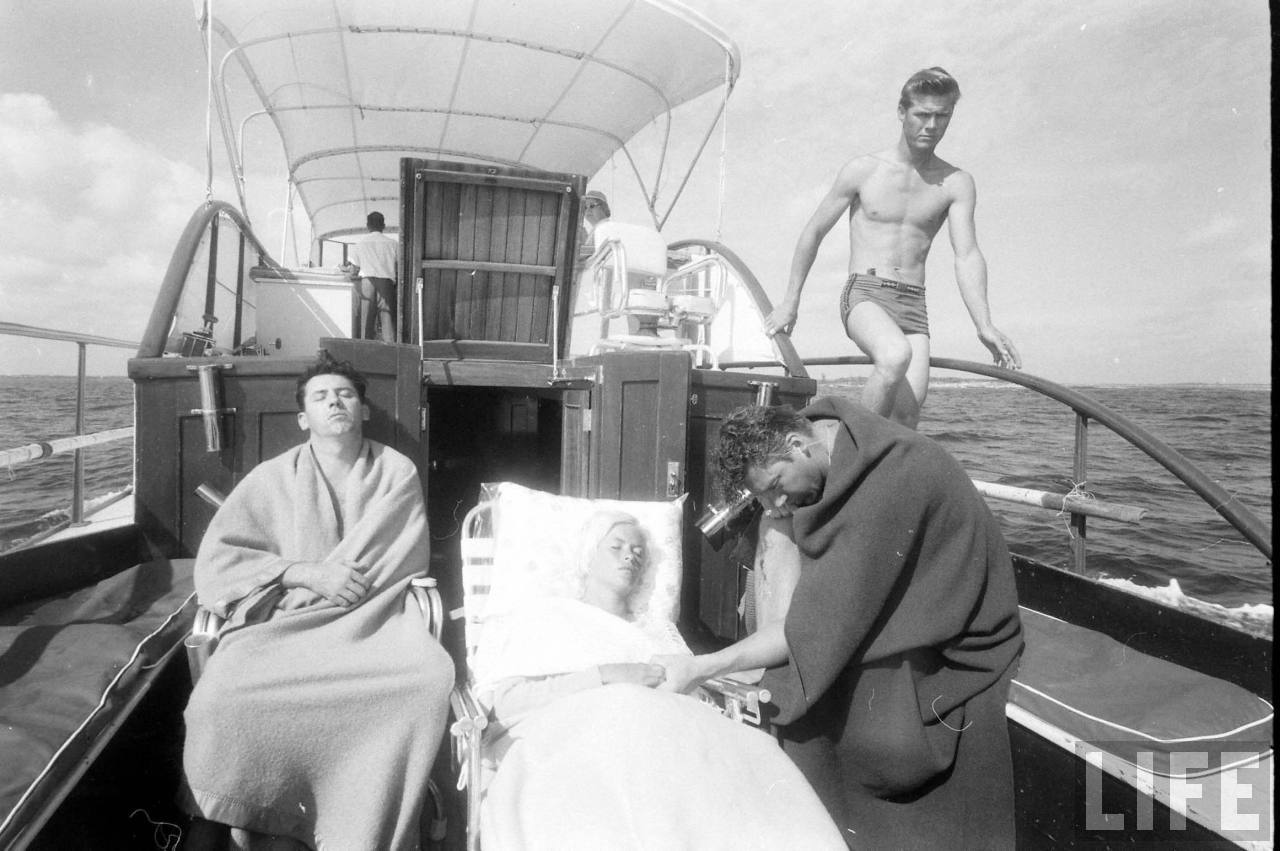 As it turns out, not only was there a veteran Life photographer, Michael Rougier, waiting on the rescue boat to capture Jayne and her husband Mickey Hargitay in the aftermath of their harrowing ordeal, but also aboard was a third survivor from the shipwrecked party who just so happened to be a publicity agent.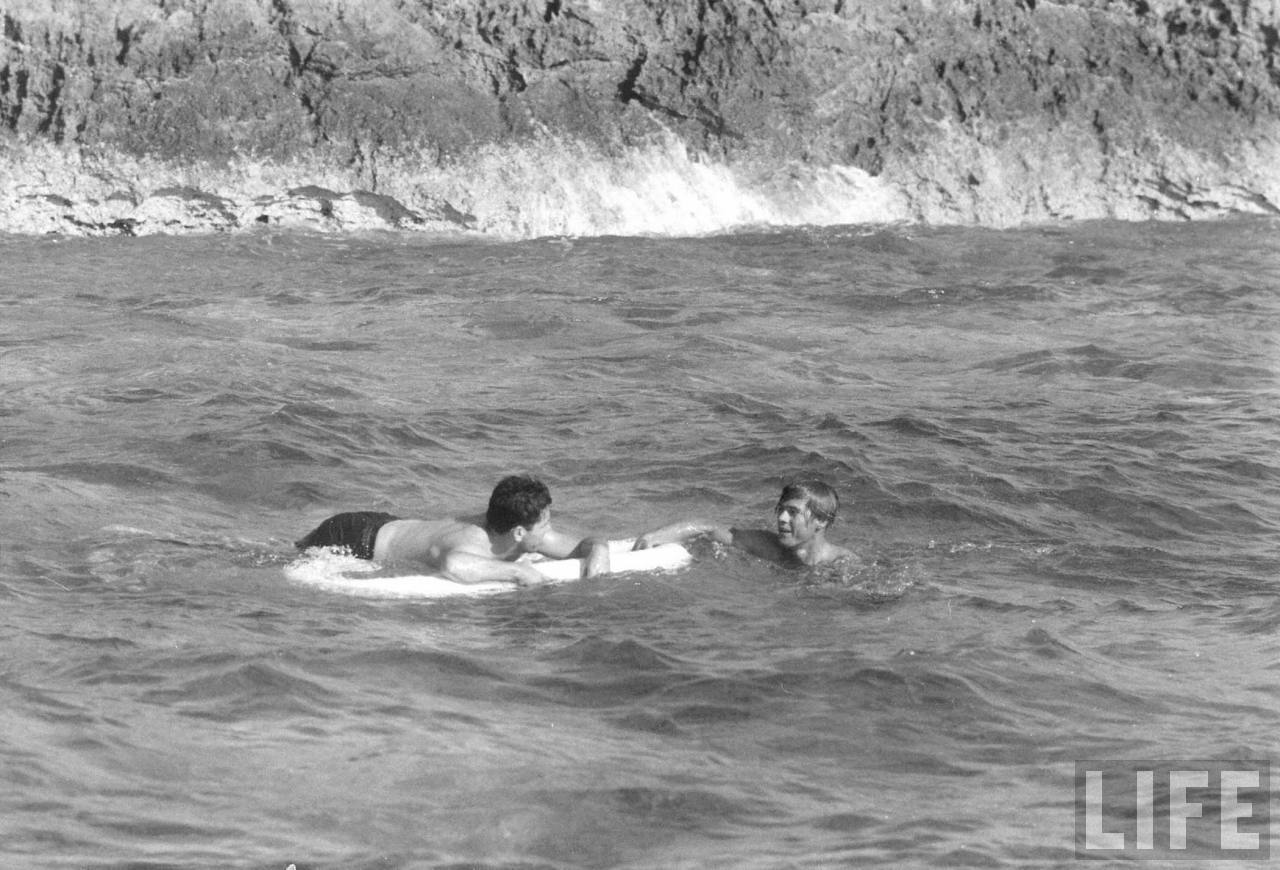 Public relations man, Jack Drury, had been water skiing with the couple when their 17 foot motorboat capsized. Allegedly Jack had seem some sharks while they were in the water and raised the alarm to return to the boat. Jane was especially fearful of sharks and became frantic as they all attempted to get her back aboard from one side of the boat, when it suddenly flipped over on top of them.  The trio swam to a nearby isle and spent the night shivering in their bathing suits while tabloid speculation ran rampant as to their whereabouts.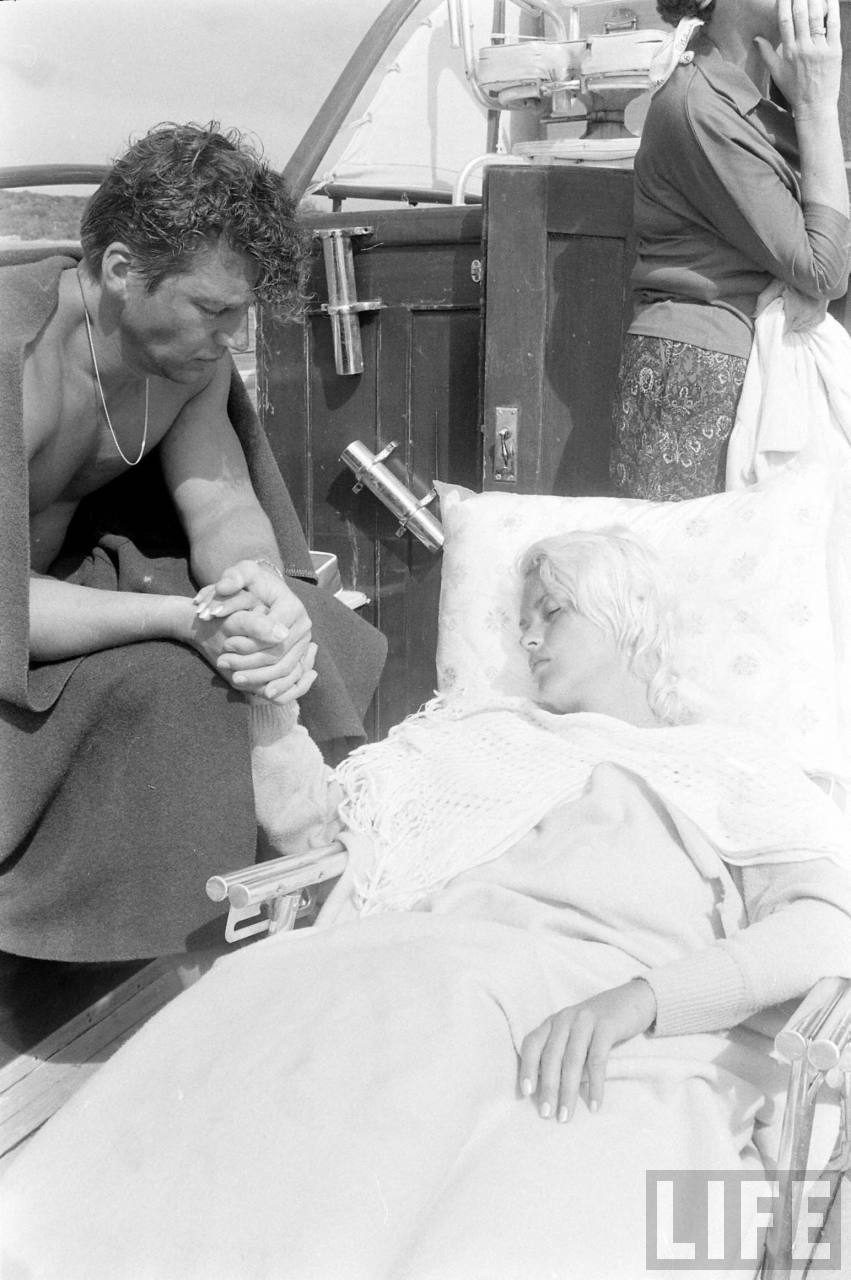 "Jane went under", Hargitay later told the press, "She was unconscious … I thought she was dead … I don't think I ever would have found her if my leg hadn't brushed against her". The two men finally pulled her atop the capsized boat, drifting for a while before coming close to a small coral reef at dusk. The trio spent the night shivering on in their bathing suits on a "shrinking island" as the tide came in, before swimming over to another larger deserted island.
Jayne had been scheduled to attend a press conference the afternoon their boat had capsized. When she failed to show for the announcement of her new movie, "Panic Button", the alarm was raised.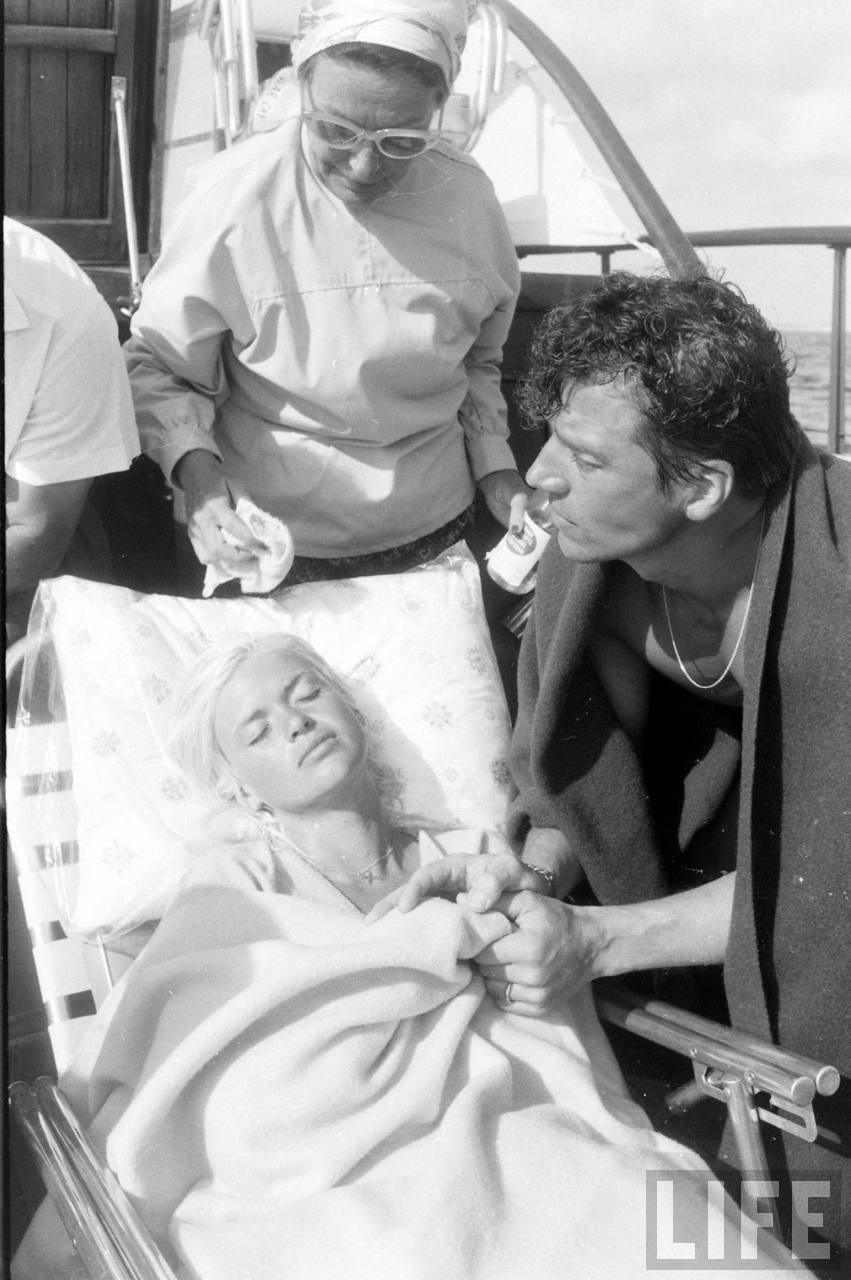 They were rescued the next day, found six miles out to sea on Rose Island where they had collapsed in the sun. The doctor at the local hopspital stated Miss Mansfield was suffering from "severe sun exposure and plenty of insect bites". It might strike you as slightly odd however, that someone attempting to recover from severe sun exposure, would be lying out on a boat deck in full sunlight. It does make for a better photo of course.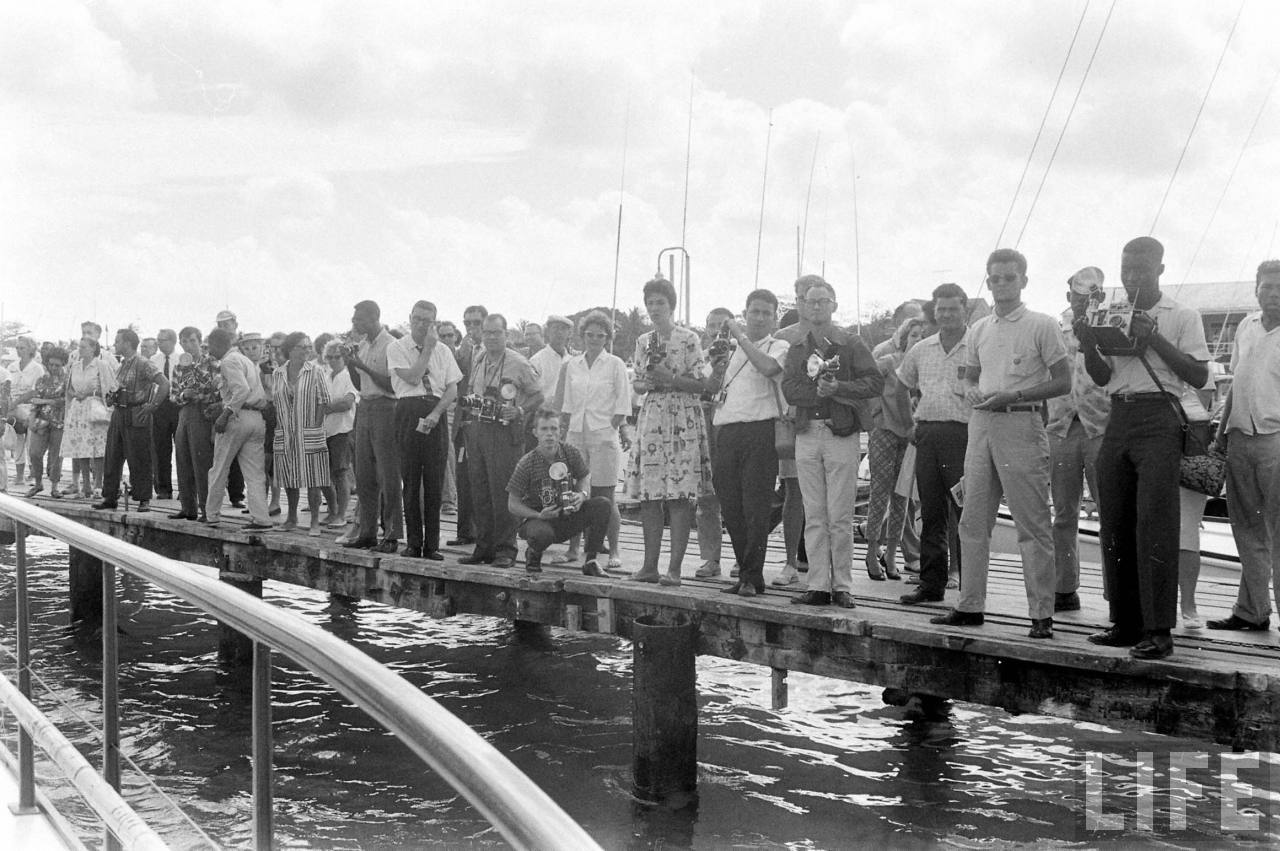 "Anybody who thinks this is a publicity stunt is sick in the head," said Mansfield's husband Mickey Hargitay, also an actor, former bodybuilder and Mr. Universe.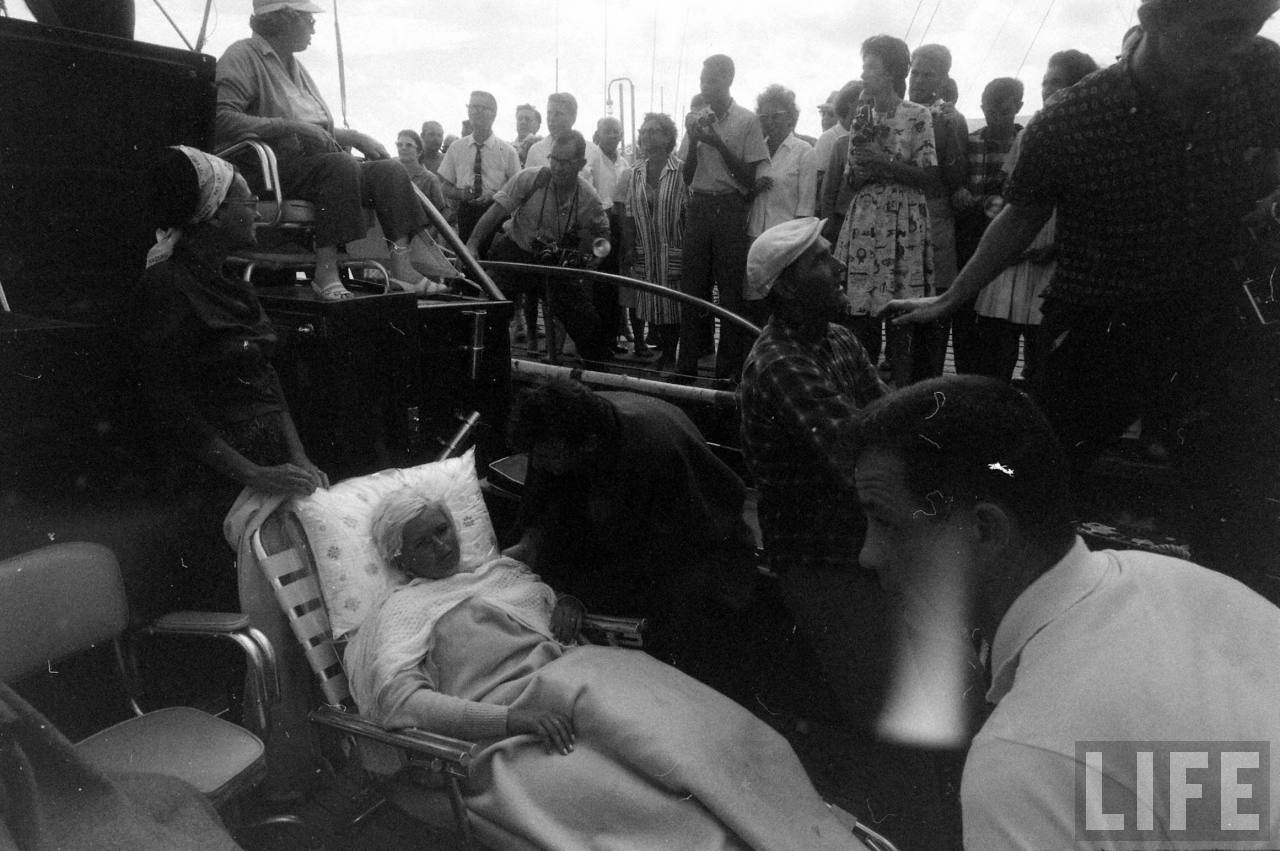 Upon her release from hospital, Jane told the press: "The accident happened just as it was reported. If there were any embellishments on it, that was after the fact– not before."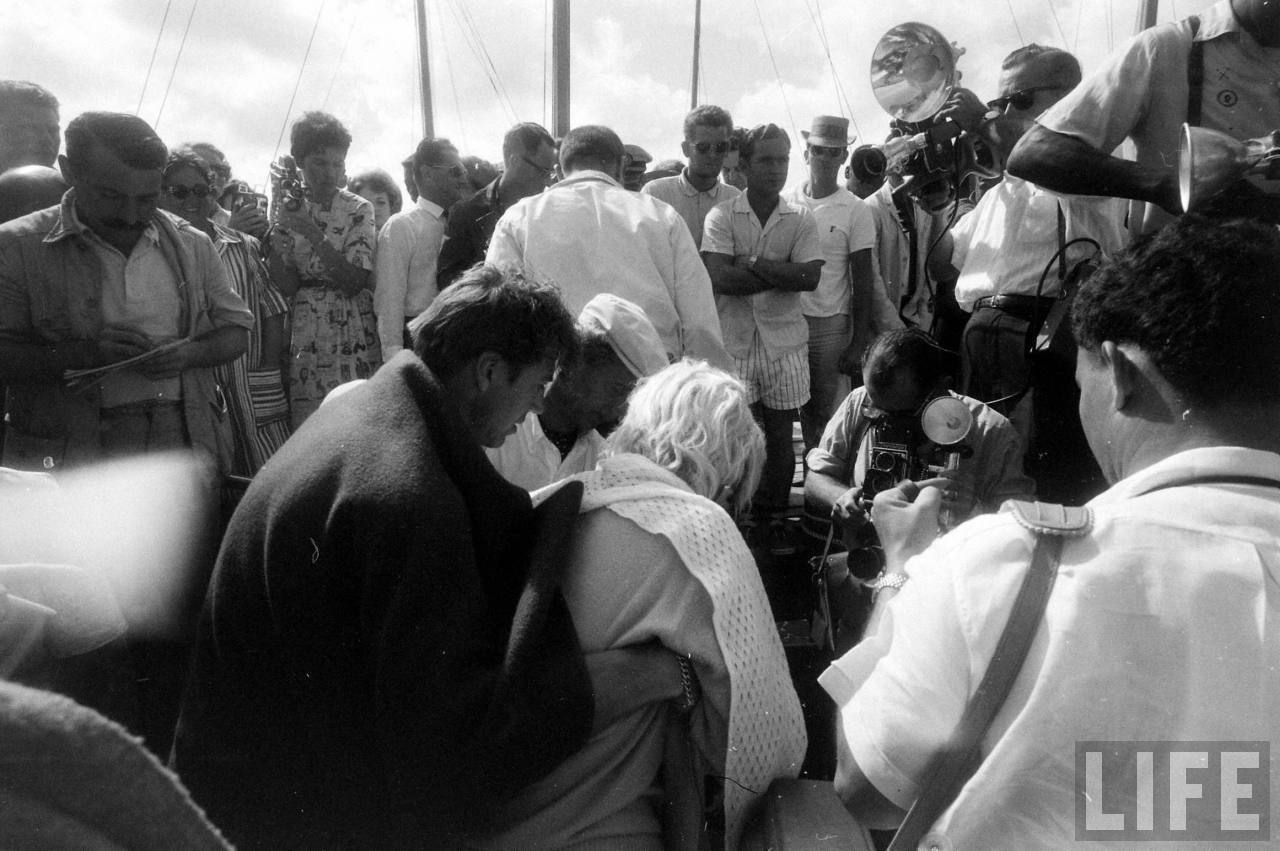 The late great film critic Roger Ebert once wrote, "there is very little to say about her that is not the invention of a press agent … Jayne Mansfield, who was not a dumb blond, spent most of her adult life in the service of that image."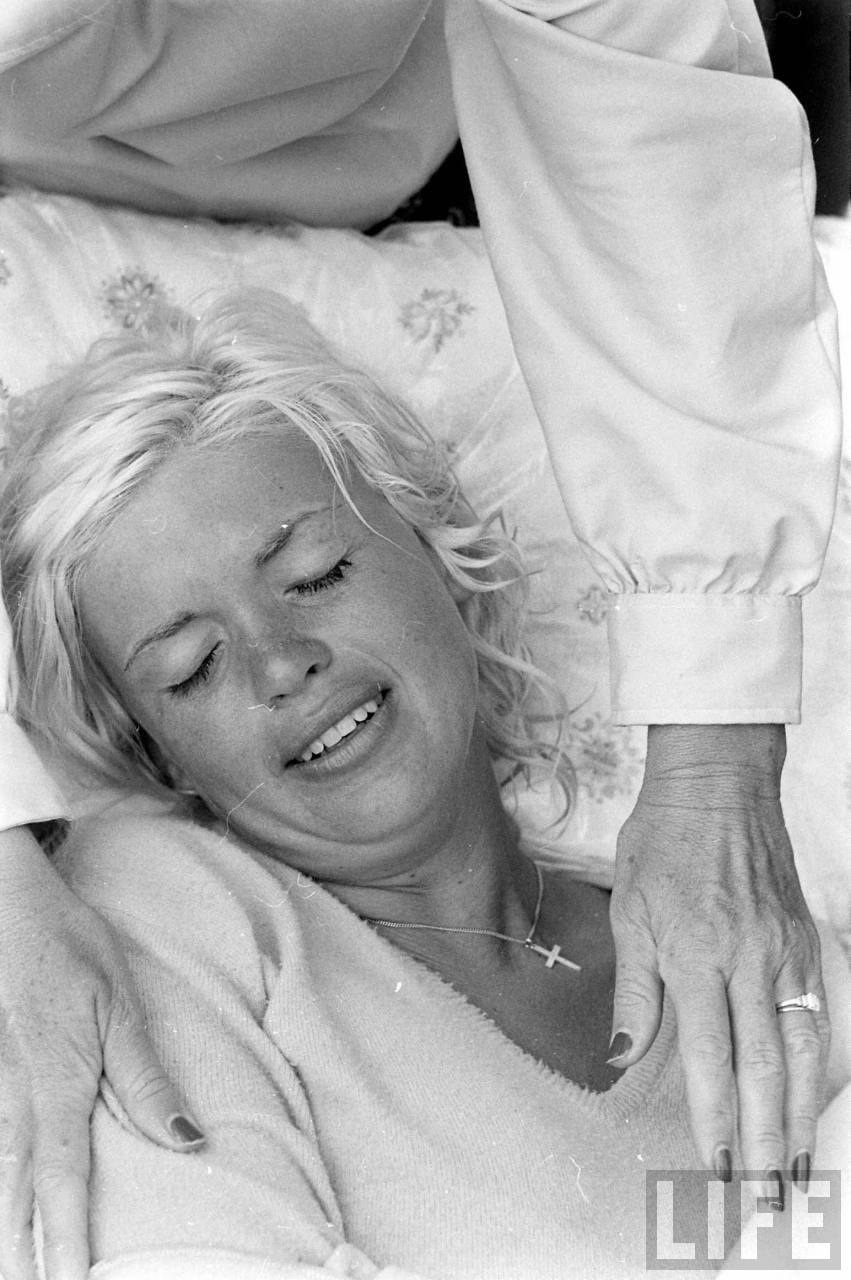 So just how far would Mansfield go for a publicity stunt? How much of what we know about her life was real?
What I do know is that 50 years after her death, we're still talking about her and that kind of impact on culture doesn't come just from a publicity stunt. Before ruling her out as just another blonde bombshell manufactured by old-fashioned Hollywood, you just have to listen to Jane speak for a minute to recognise there was something special, something suppressed beneath her glamorous celebrity persona.
And even if she wasn't really shipwrecked that day in 1962, she was certainly the victim of an era that reduced brilliant women like herself to mere sex symbols, best-remembered for their publicity stunts. Gee, aren't we lucky that doesn't happen today….