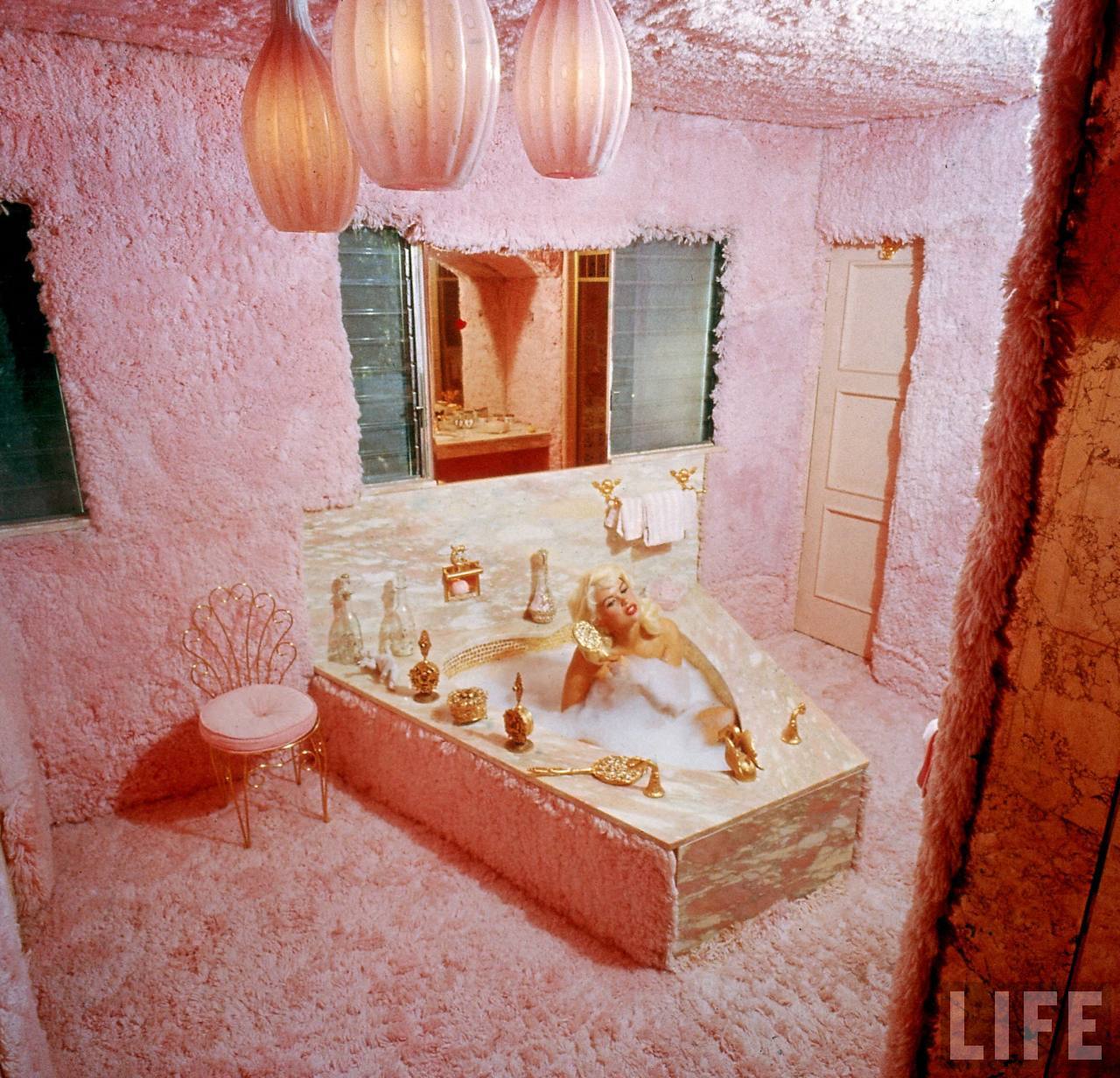 It just doesn't get much more kitsch (or pink) than screen siren Jayne Mansfield's Sunset Boulevard home circa 1960. Floor to ceiling shag carpets, heart-shaped swimming pool, fireplaces and bathtubs, gold-plated fixtures a plenty, and of course, pink f**king everything.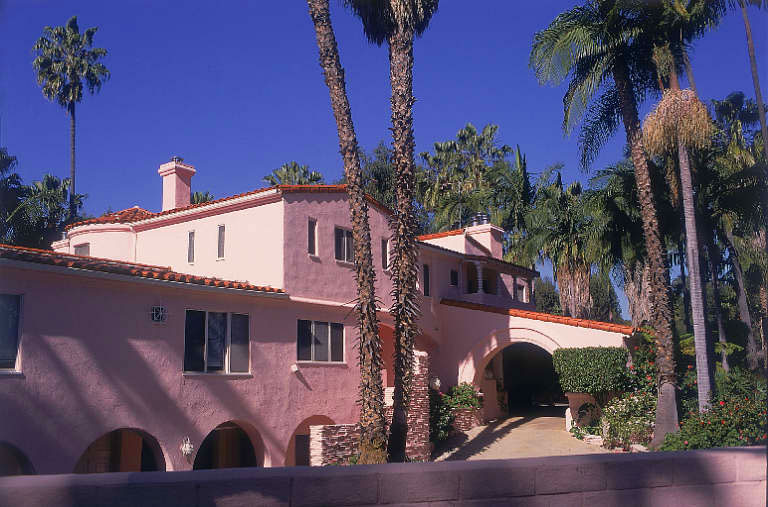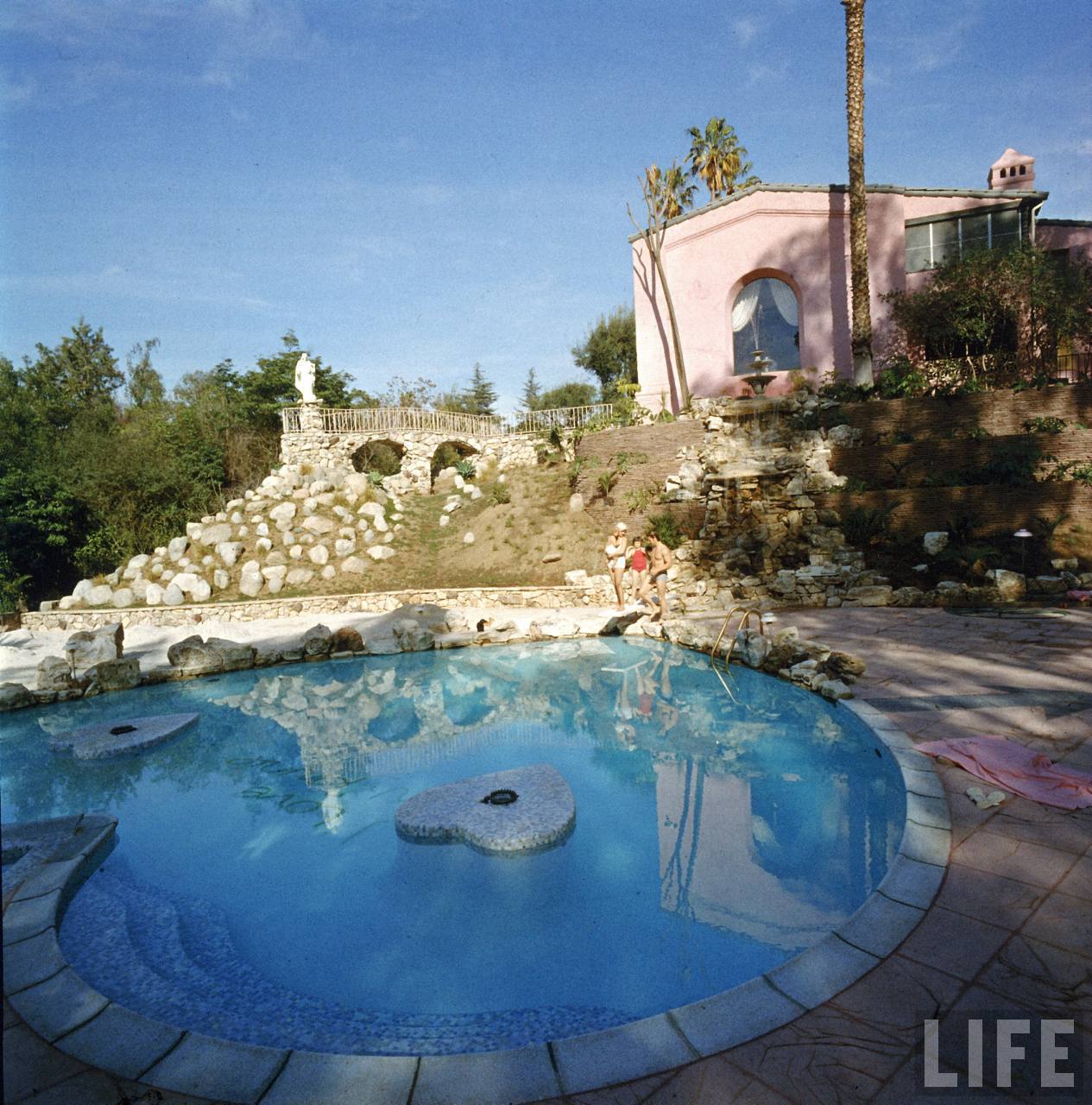 Photographed by LIFE photographer Allan Grant in 1960, the mid 20th century sex symbol shows us around her 40-room mansion, dubbed "the Pink Palace", which she shared with her husband Mickey Hargitay.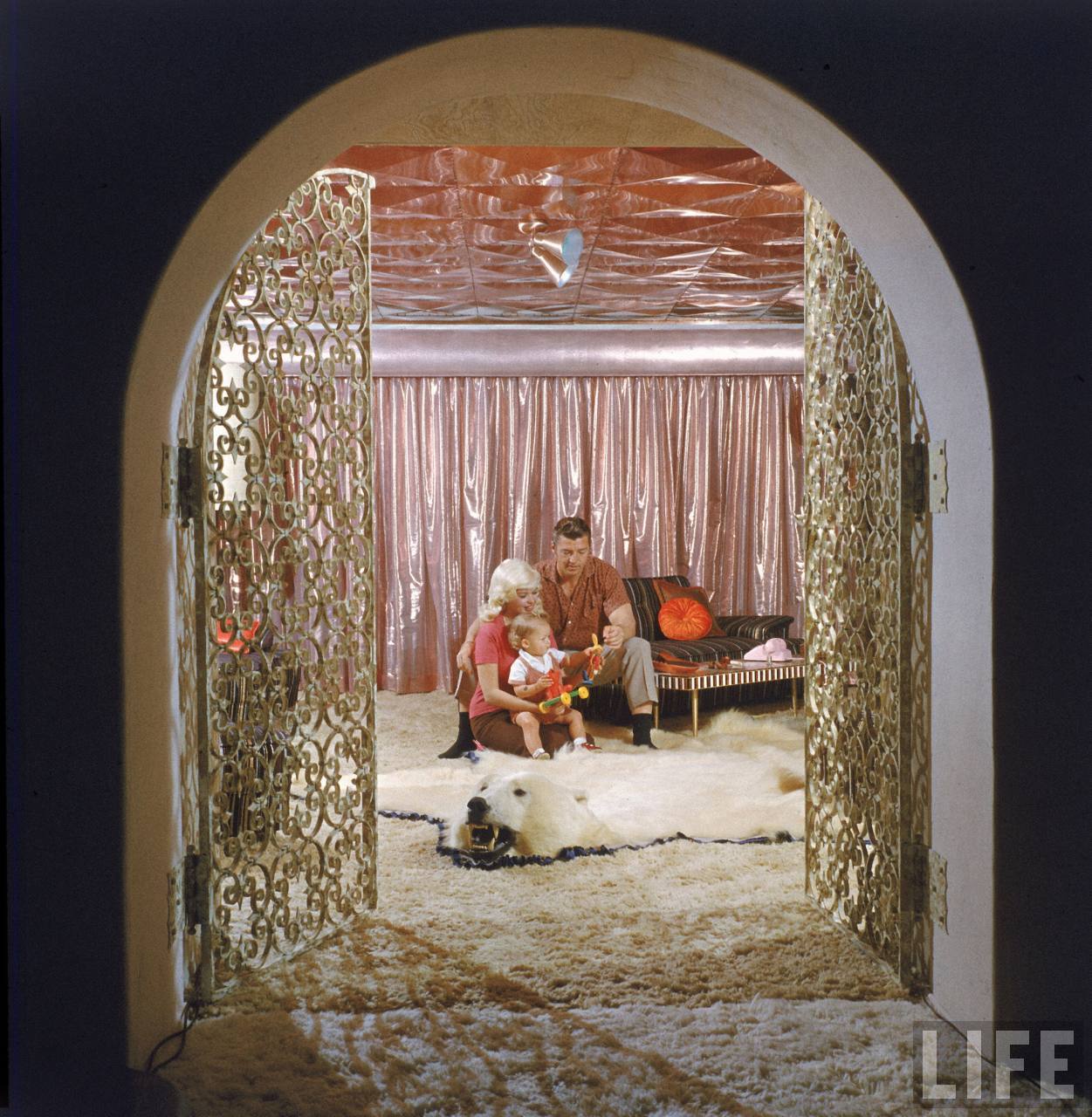 Mickey Hargitay must have been a better man than any I know to have been able to keep from going completely insane every morning he woke up in that house. Then again, I suppose he was crowned Mr. Universe 1955.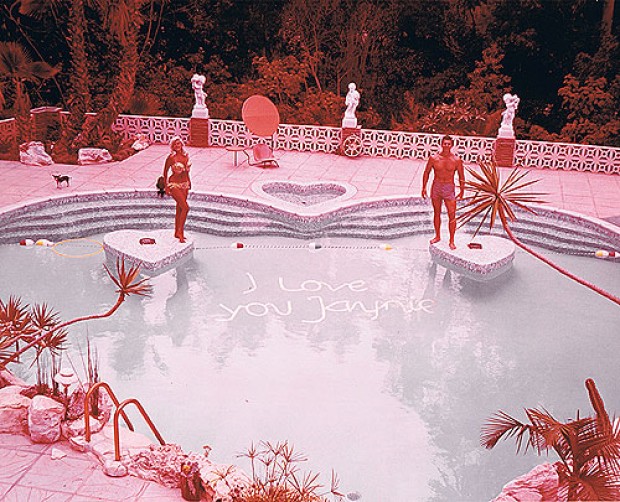 And he also built their heart-shaped swimming pool himself, which he personalised with "I love you, Jayne", in gold leaf mosaic.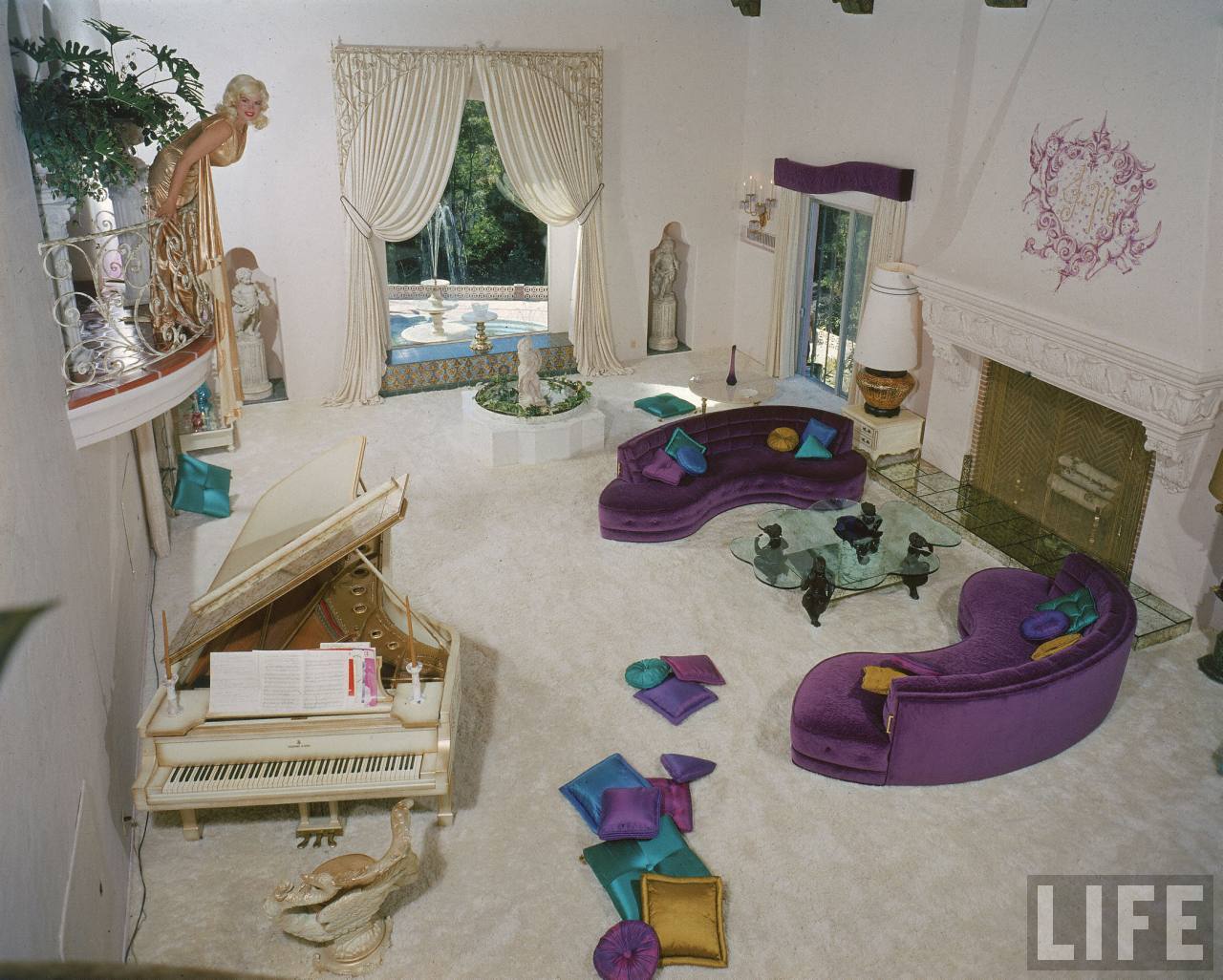 I'm pretty sure my first Barbie playhouse was modelled on this exact living room.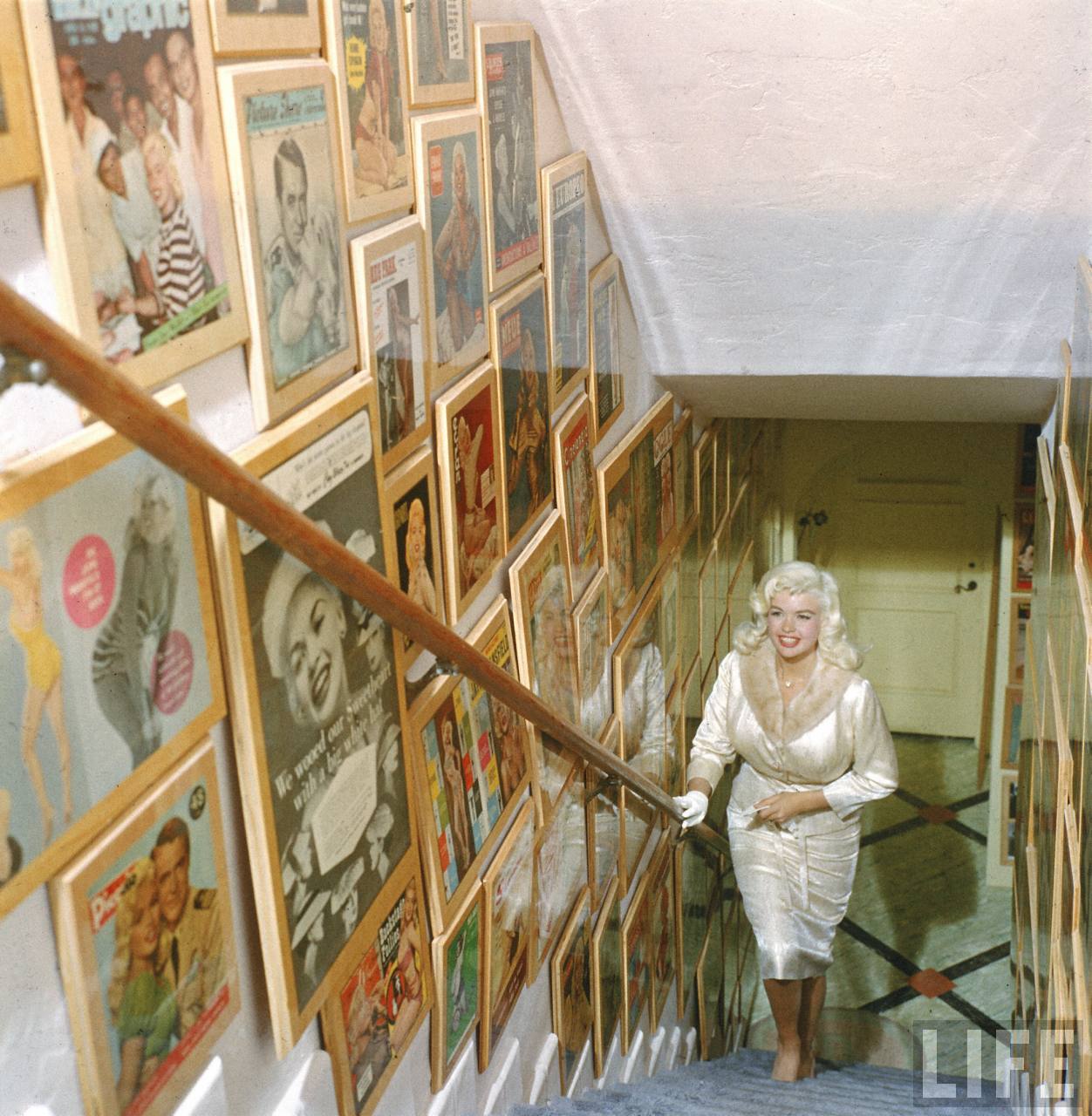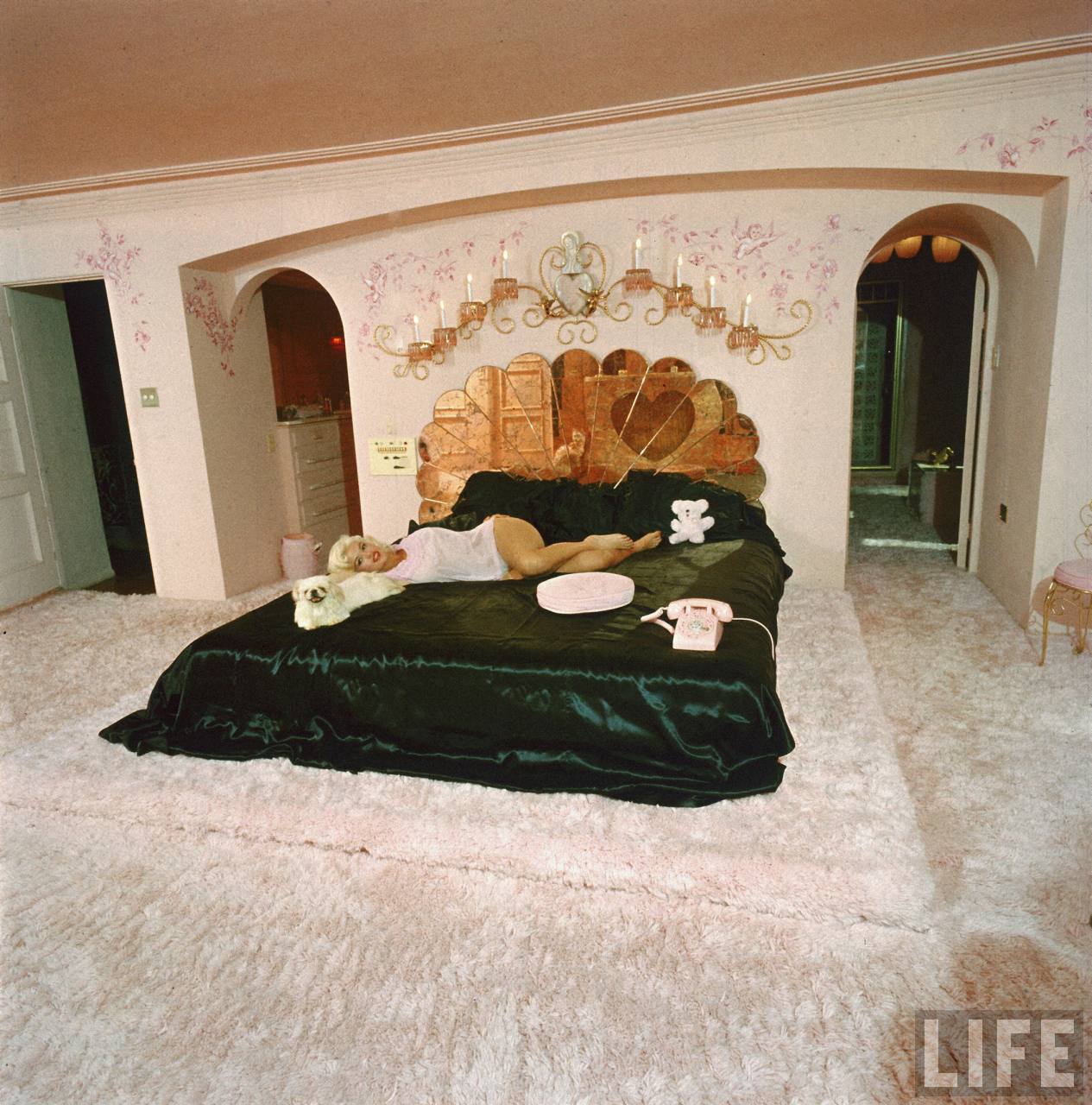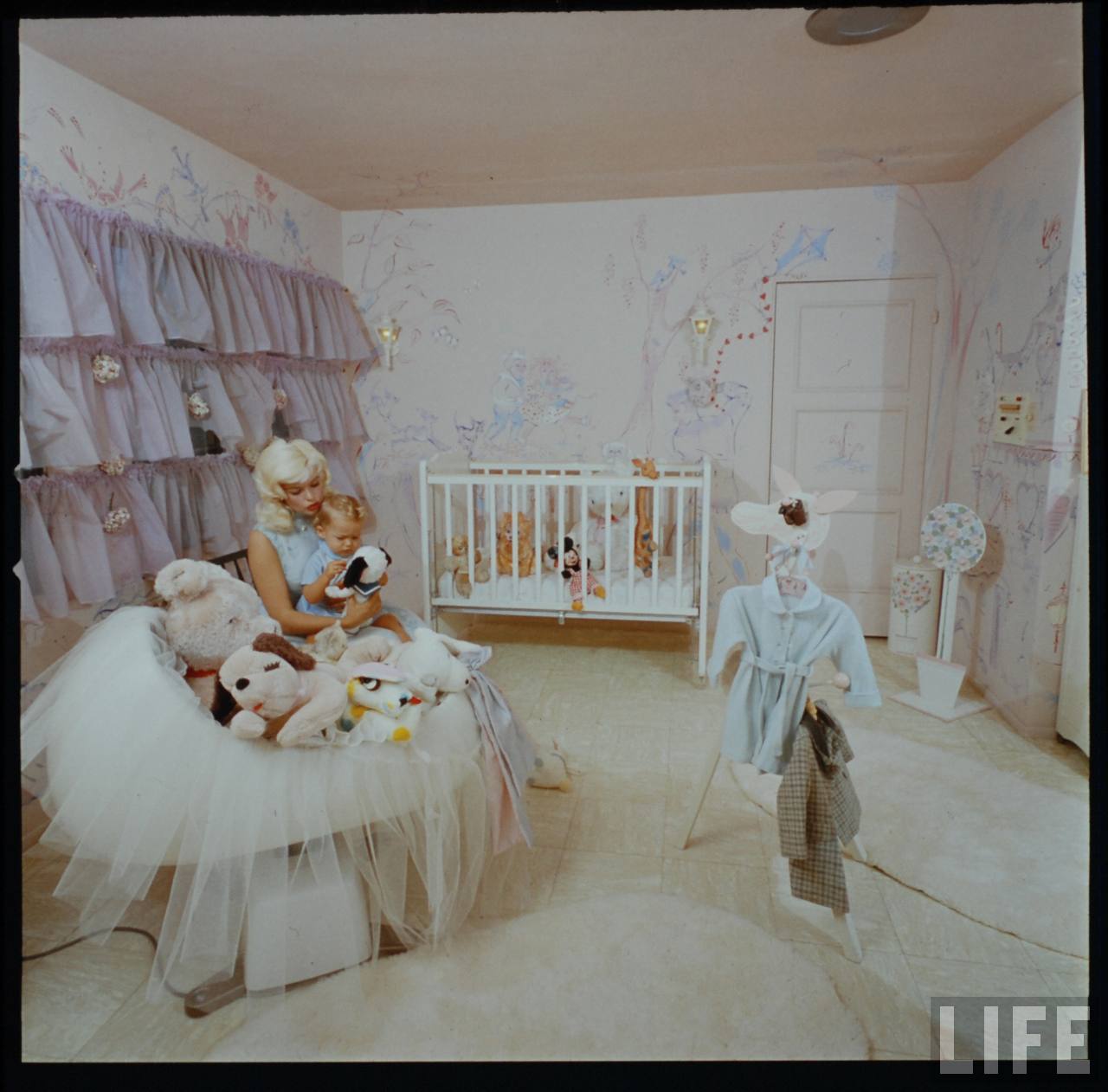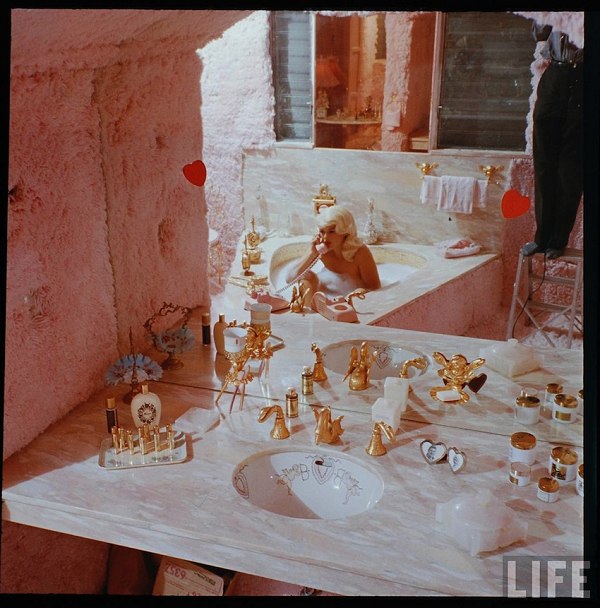 Notice the swan taps (and the legs of a photographer's assistant).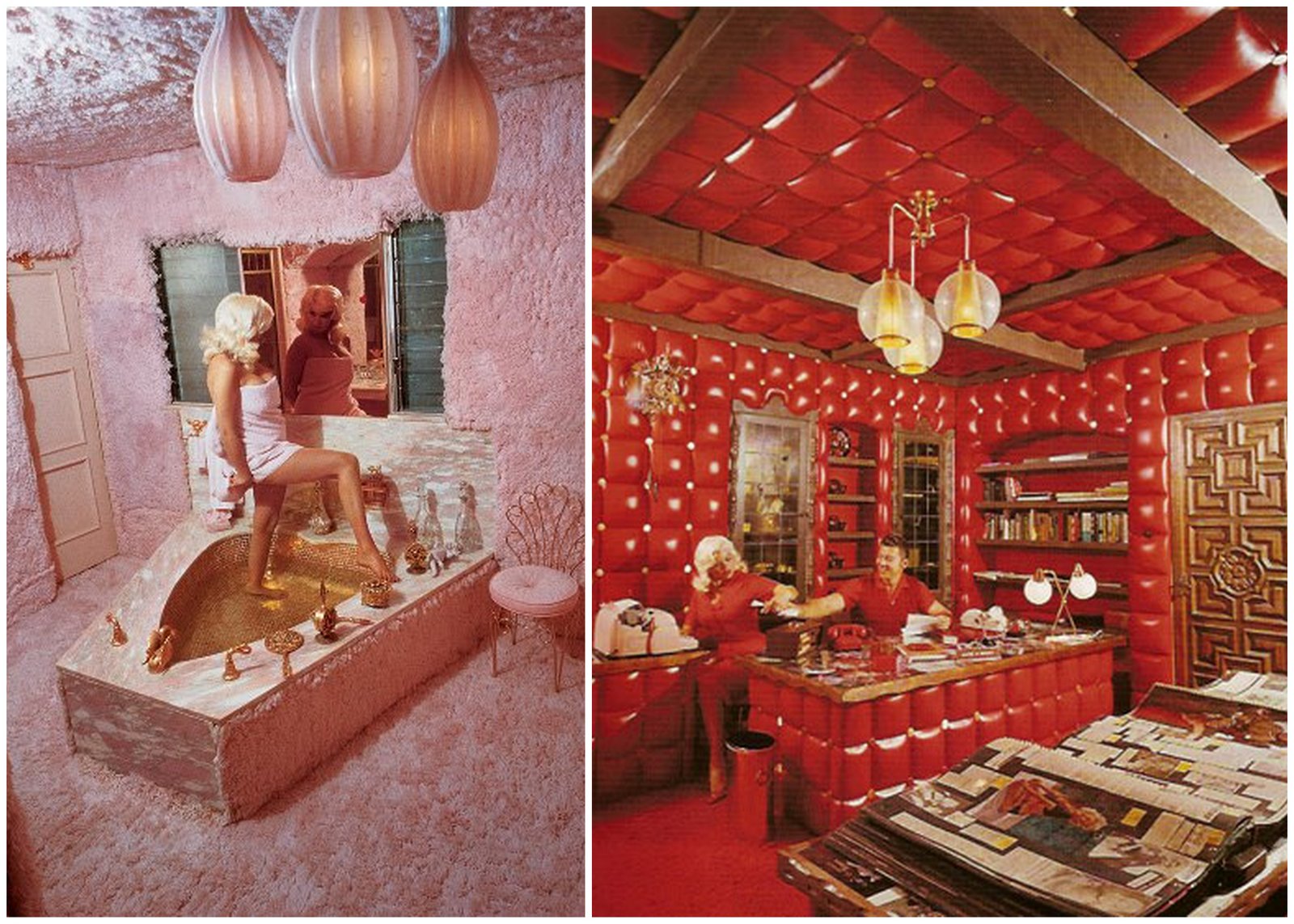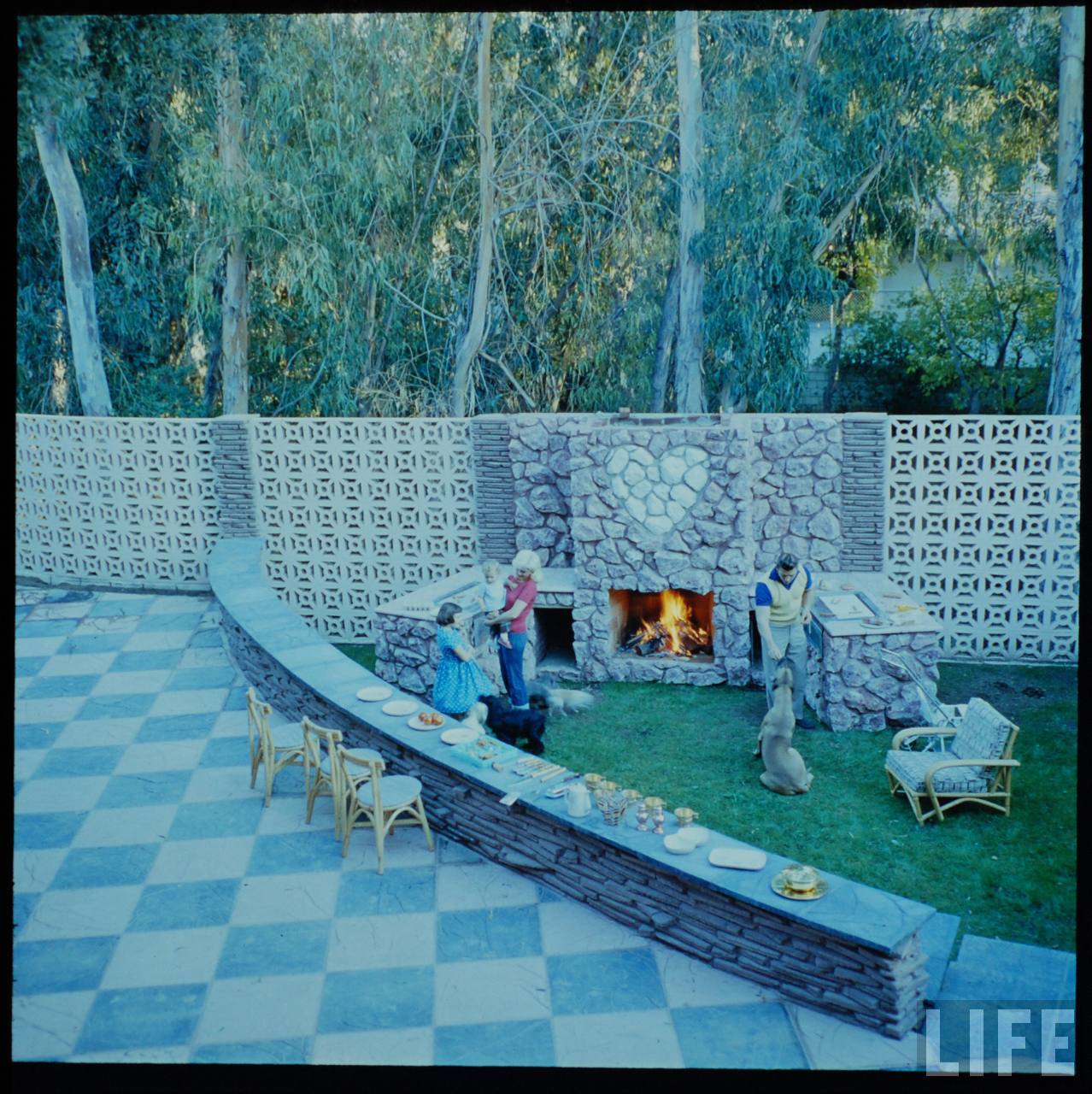 Gulp. Jayne seems to have let Mick have one or two of his own "manly" areas of the house. Can we call these manly?!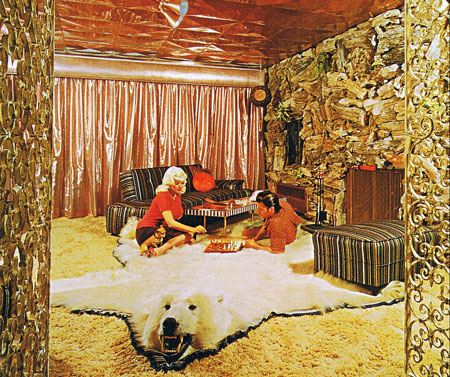 Before Ringo Starr later lived in the Mediterranean-style house, it was eventually demolished in 2002. I'm not sure if this is a bit of a tragedy or a favour to human kind.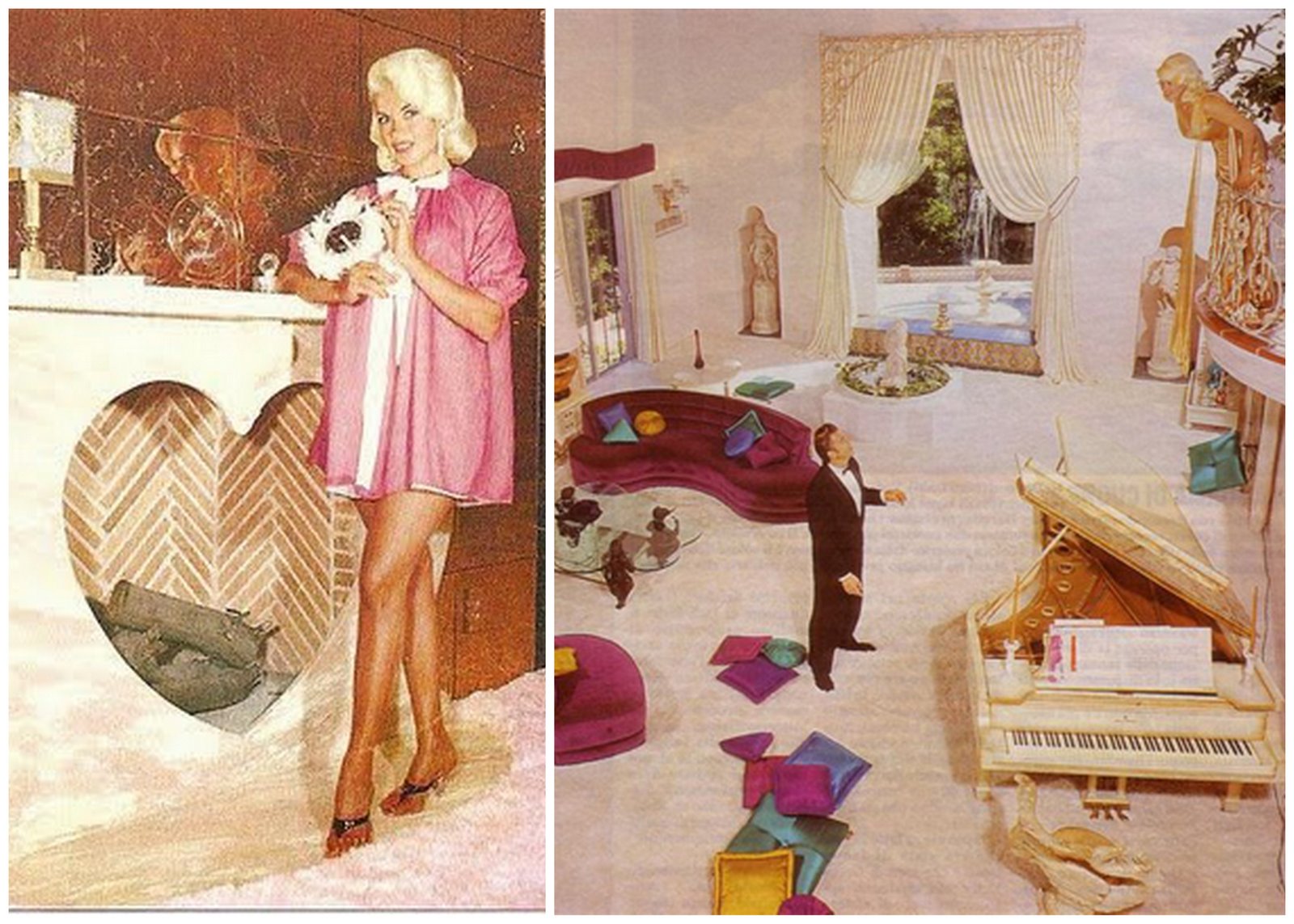 Liberace … is that you?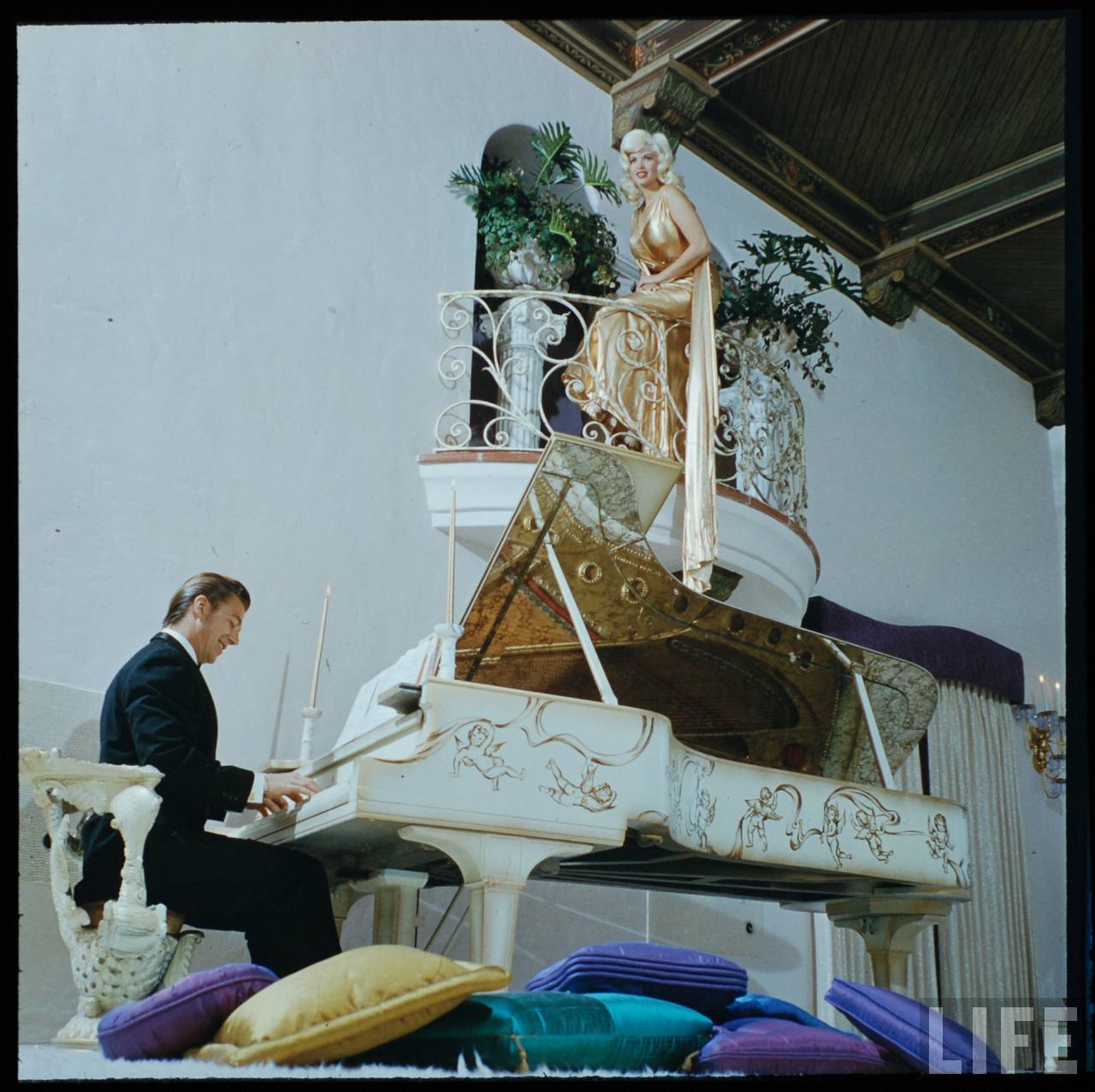 And now for an extremely awkward interview with the couple at their pink palace, demonstrating their exercise routines in very little clothing….
Images via the always interesting LIFE archives