1. Stevie Nicks Kicking Butt in platform shoes in a 1983 Self Defense Manual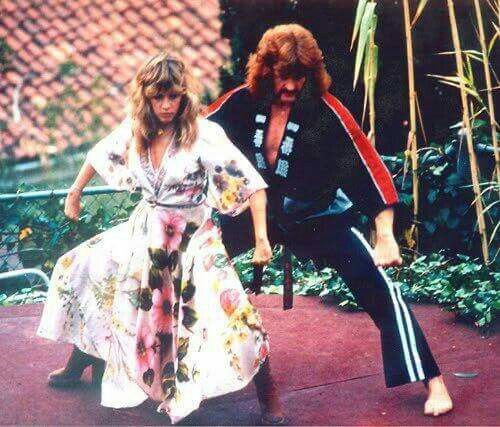 The little-known 1983 book, Hands Off!: A Unique New System of Self Defence Against Assault for the Women of Today, written by Bob Jones, an Australian martial arts instructor who doubled as a security guard for Fleetwood Mac, The Beatles, The Rolling Stones, David Bowie, Joe Cocker and other stars. Stevie Nicks agreed to take part in a photoshoot where she would help demonstrate the nine mnemonic movements. Jones recalls," This lady was a professional: in two hours I had a hundred of the most magnificent photos ever offered to the martial arts, and just one would make the cover [above]."
Found on Open Culture and more photos from the out of print book on Voices of East Anglia.
2. A salvager's decades-long dream to build a museum of architectural artifacts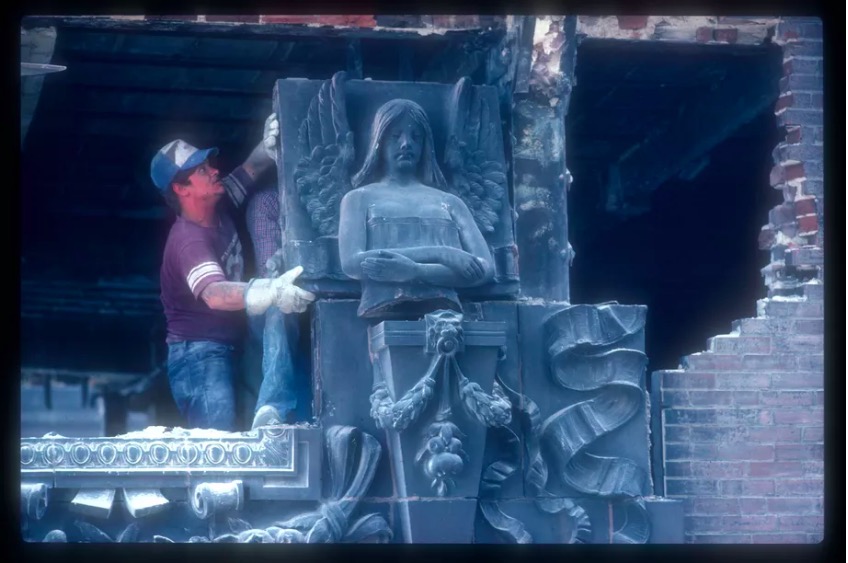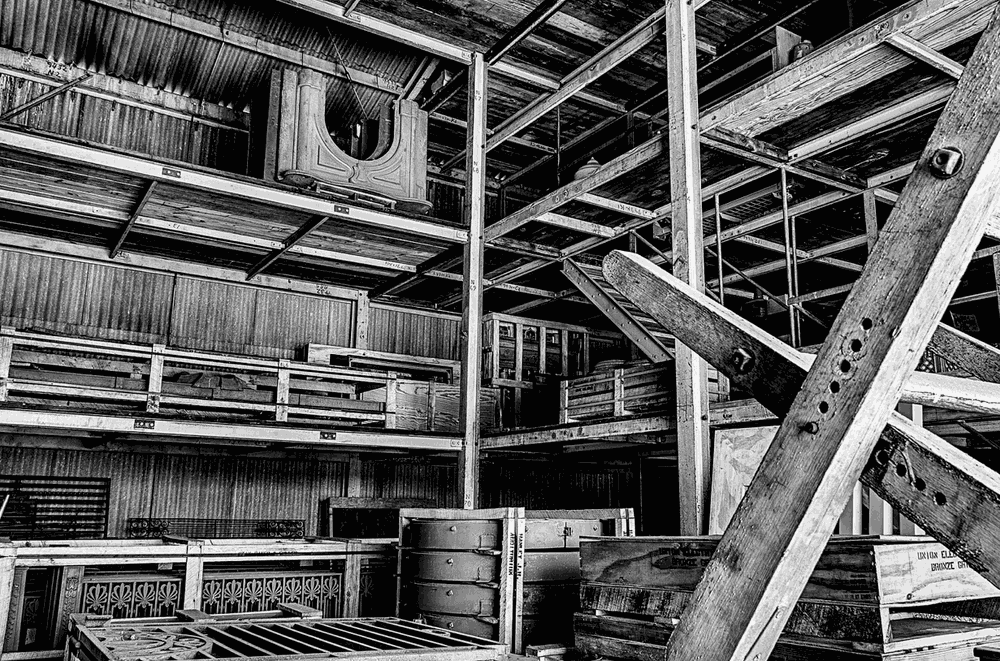 Larry Giles, a salvager from St. Louis has spent the last four decades, searching, stripping and saving architectural history in his hometown. When Larry hears of a demolition or redevelopment he's right there to remove any priceless artifacts to preserve them for future generations to enjoy. Now after storing nearly everything within 1,600 wooden crates in a steel framed building he wants to open a museum to honour the history that he has rescued.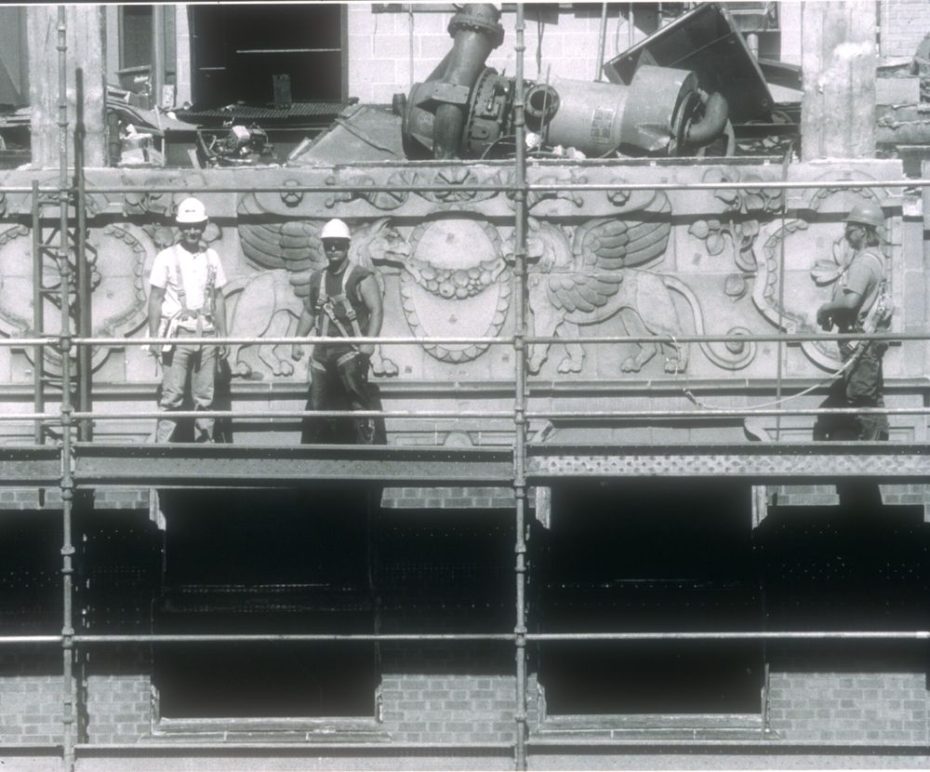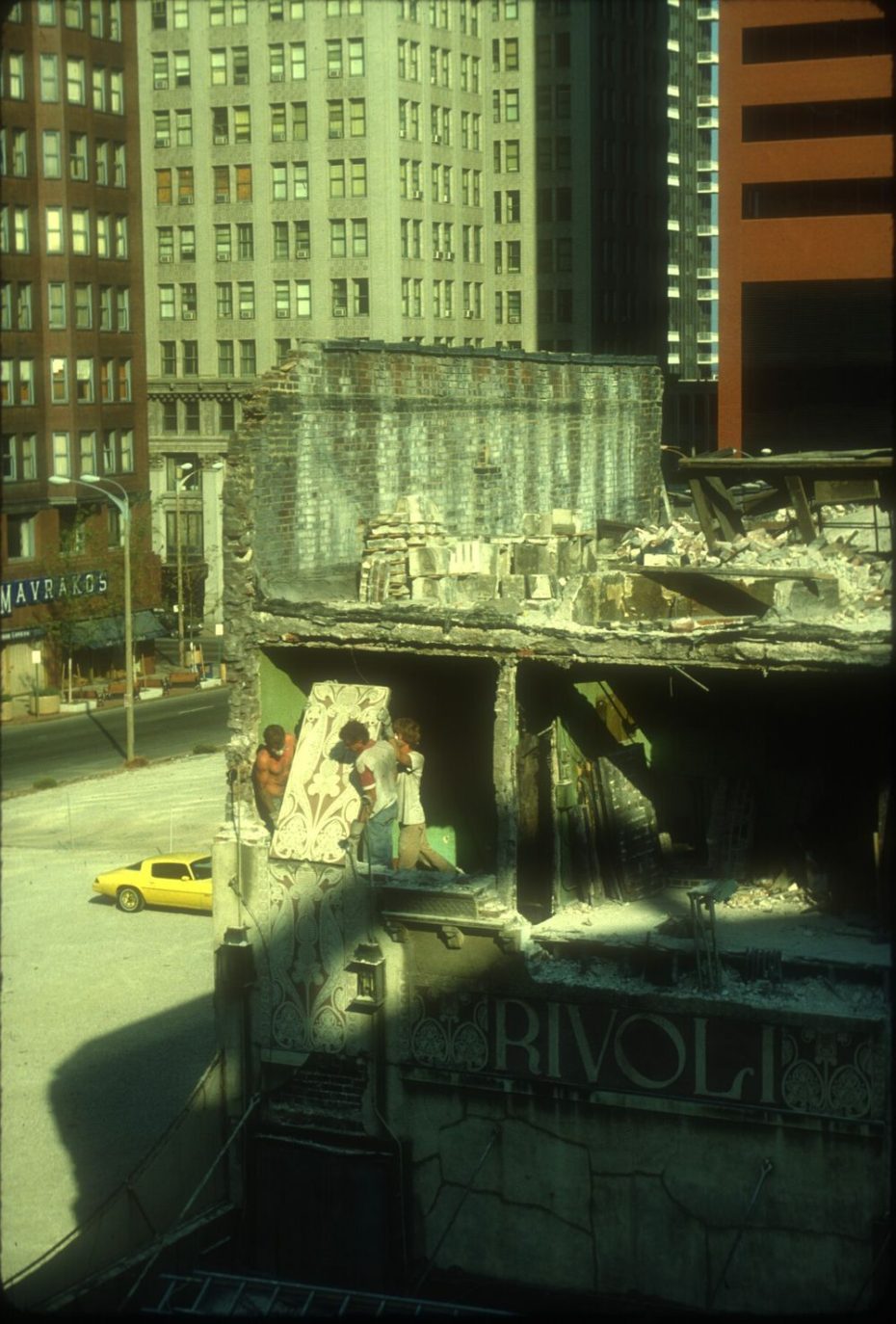 "I just love old buildings," Giles said. "It's a big collection, without a doubt, the largest that I'm aware of, and the idea was to develop it as a comprehensive study collection. The idea has grown into a collection of pieces from all over the country. The history here is a national history."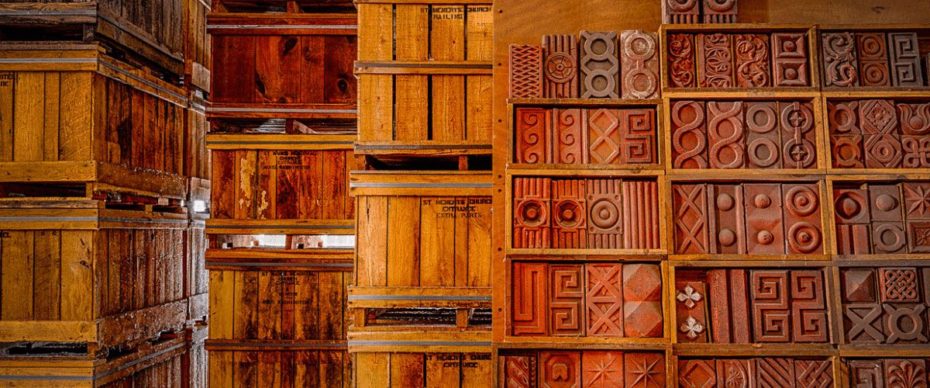 Read his story, found on Curbed Photos Curtesy of National Building Arts Center  – Check out their website for more photos and info
3. This Airbnb Location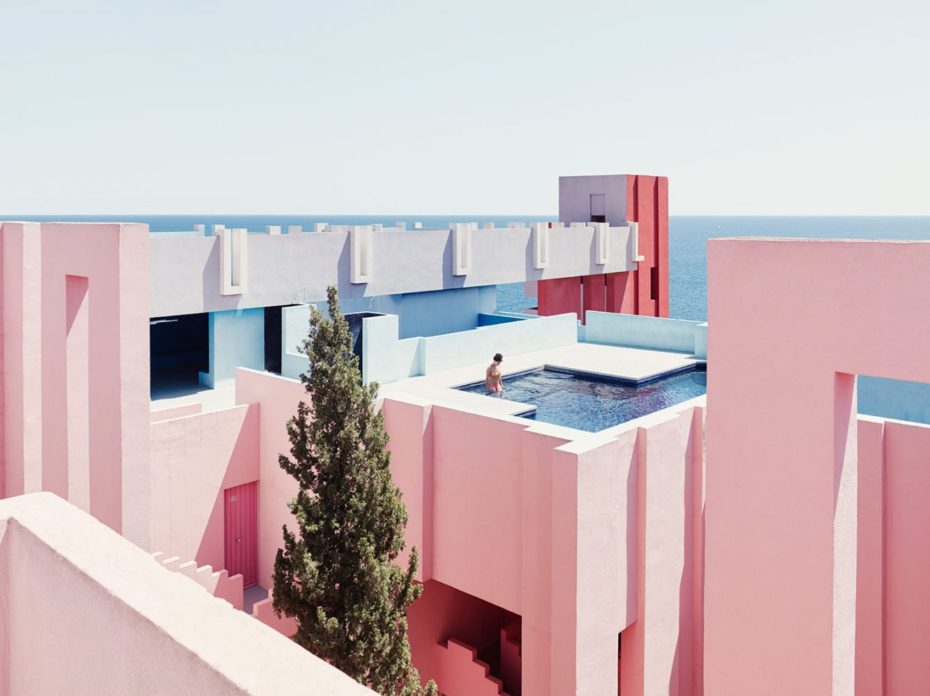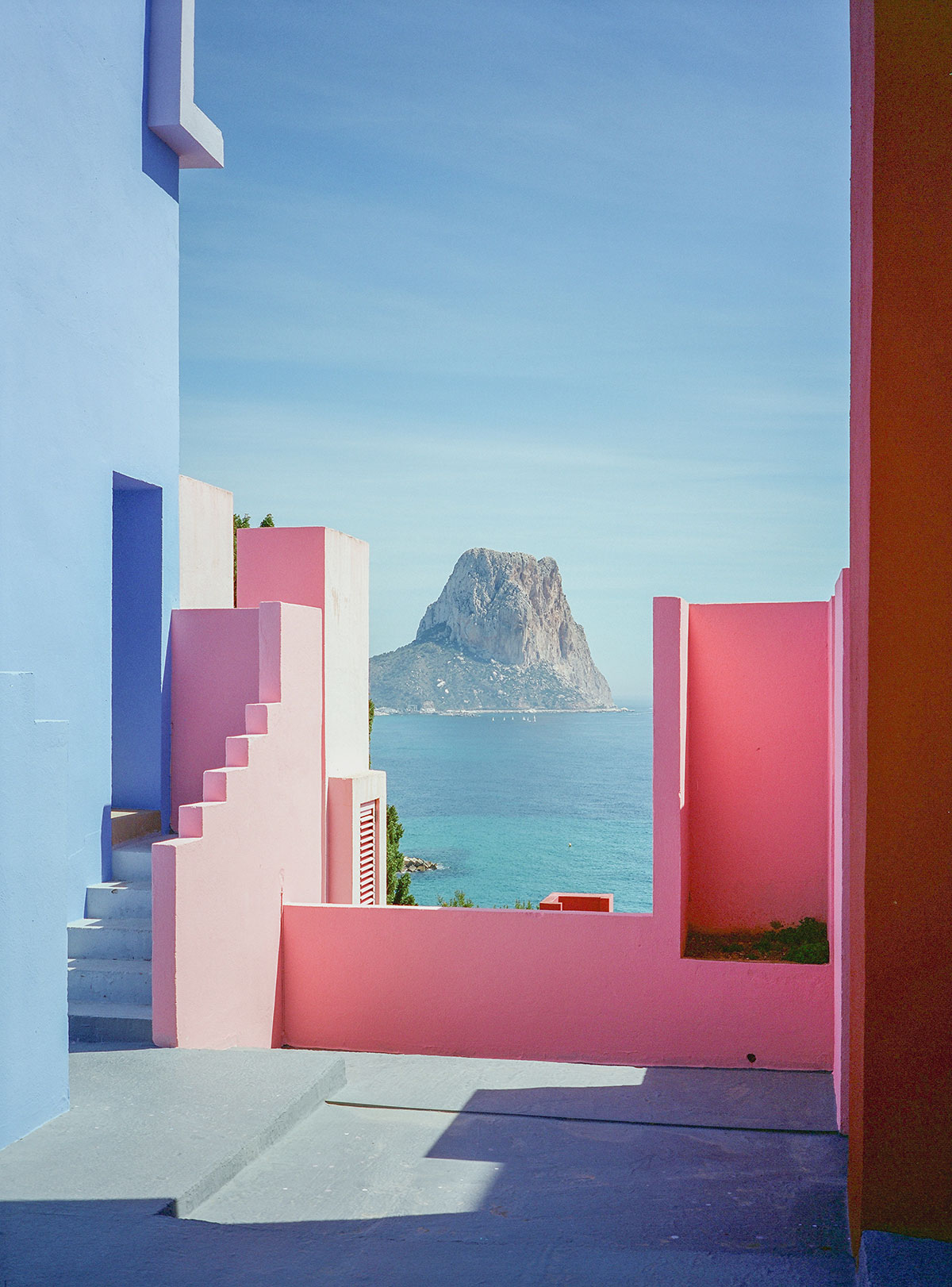 Designed by Ricardo Bofill and built in 1973, La Muralla Roja is an insanely colourful apartment complex which sits out on the rocks of a coastal town in Calpe, Spain.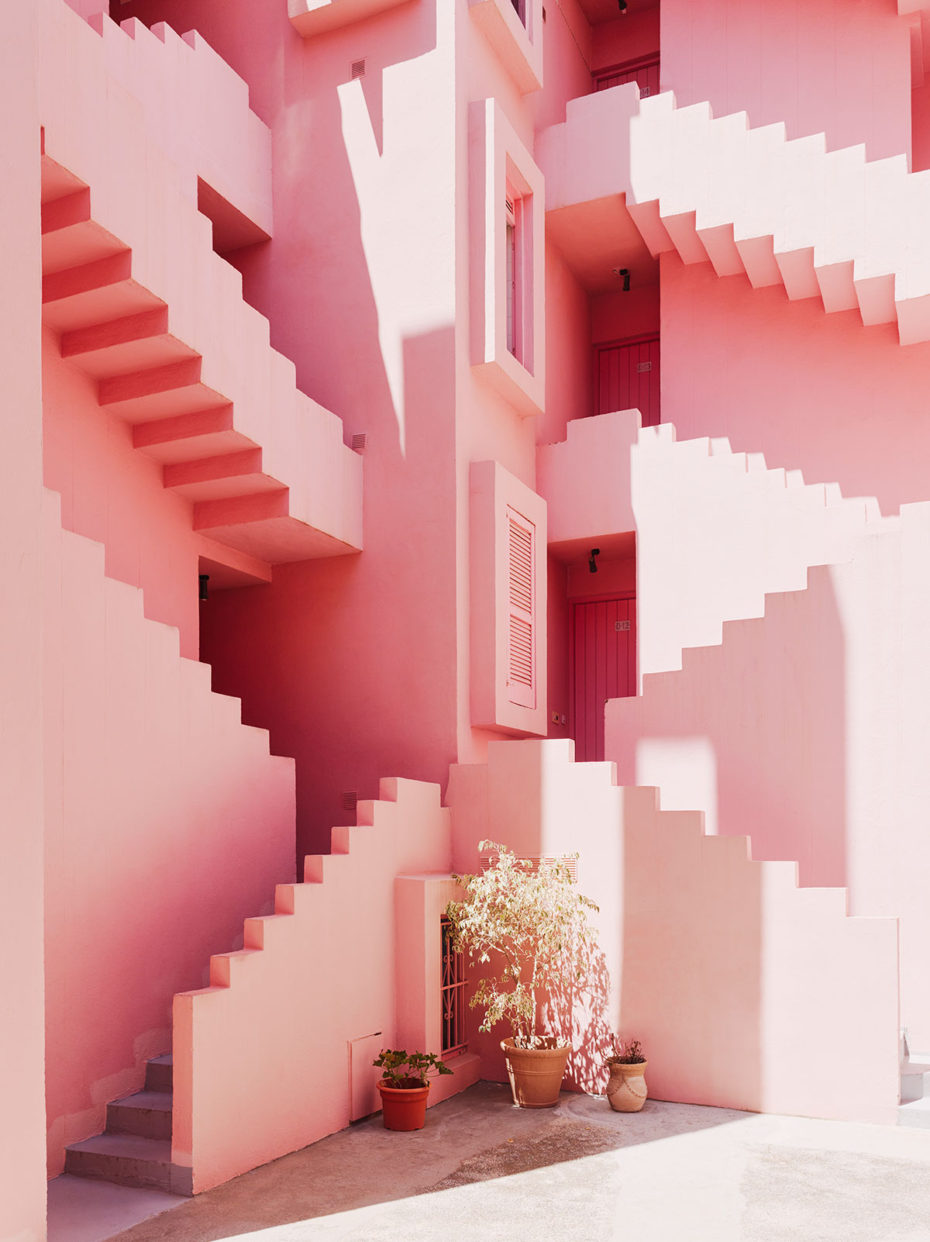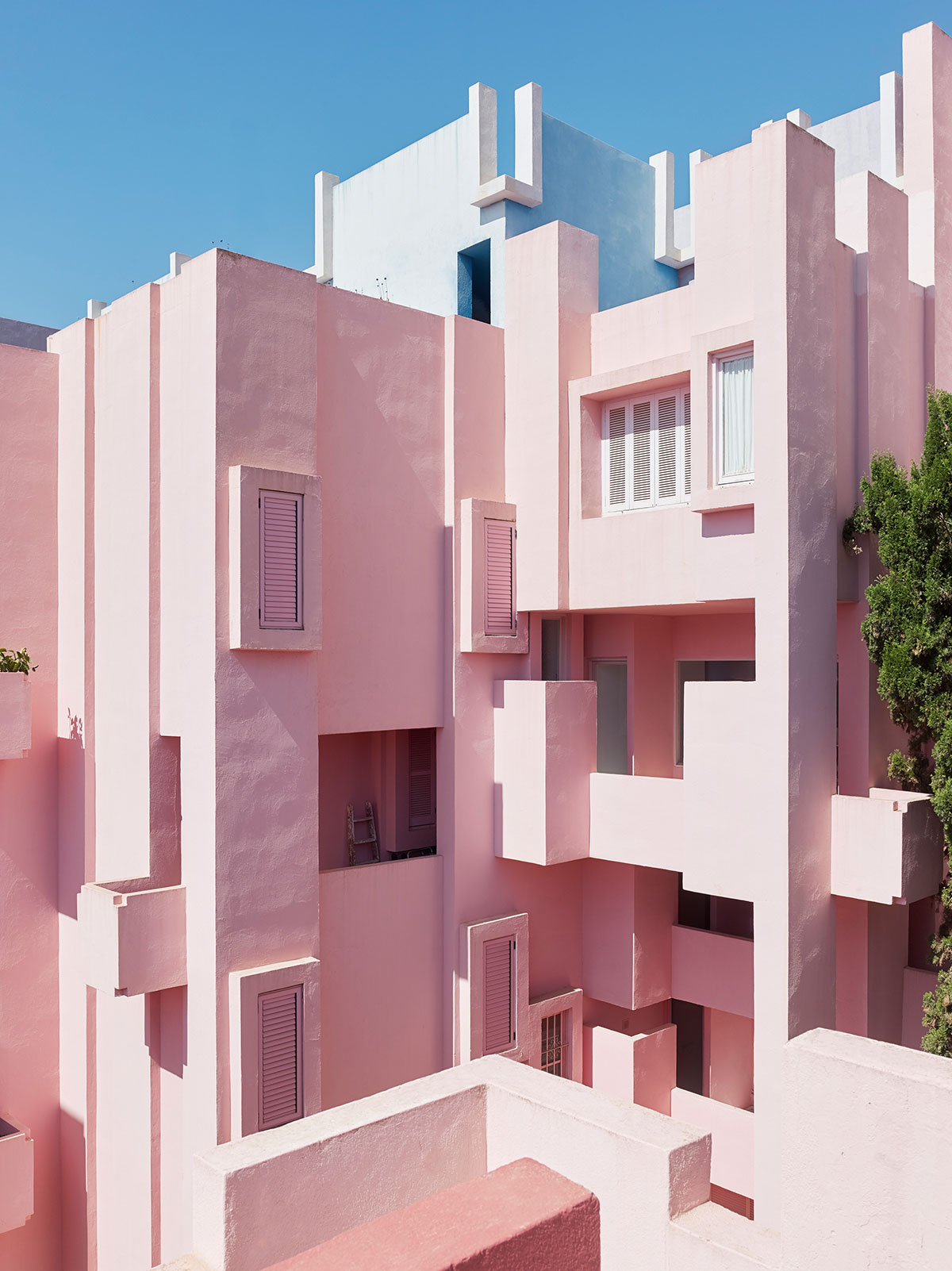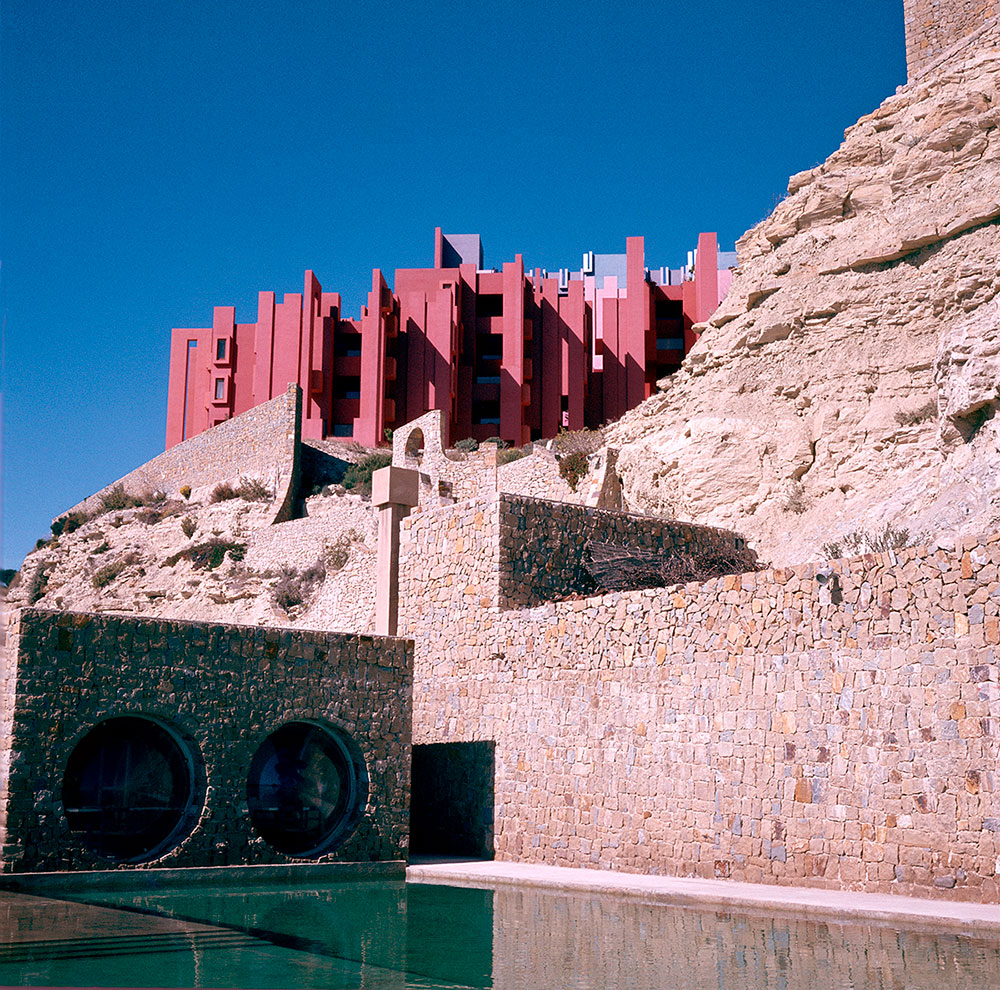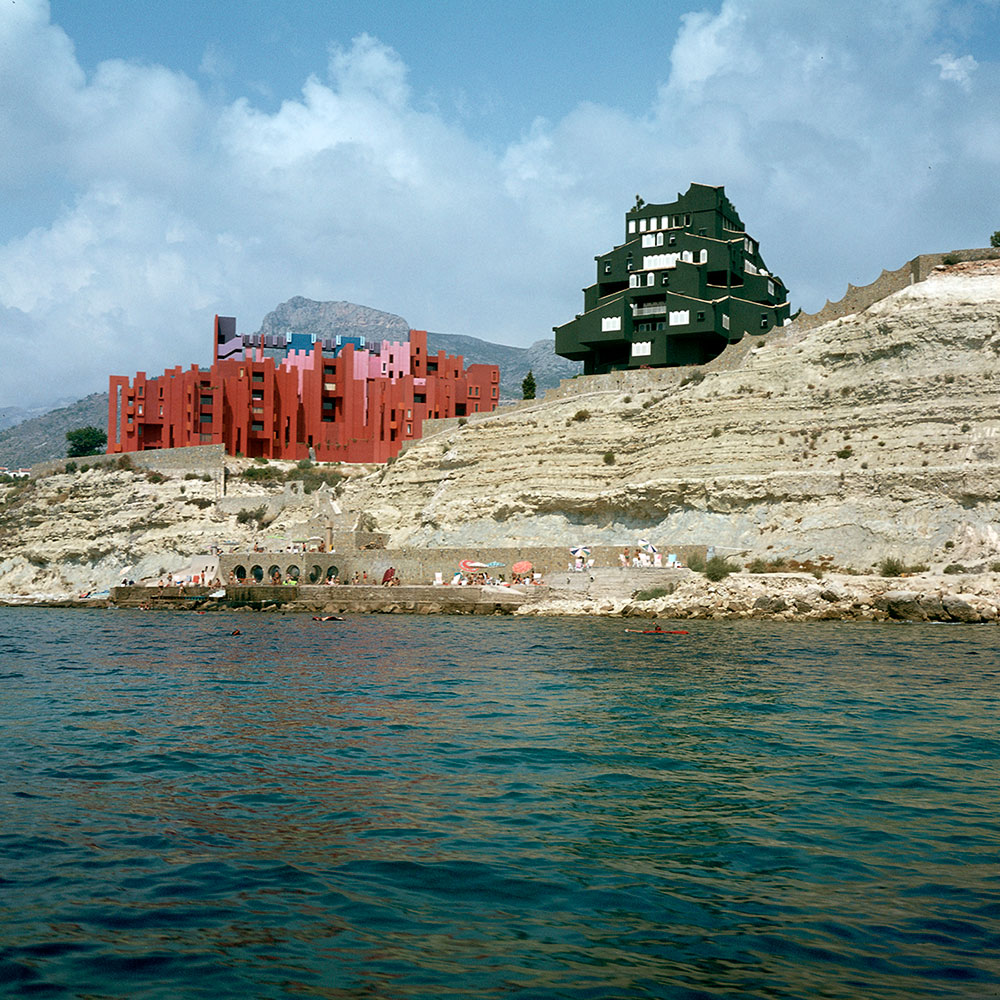 And yes, it's available to stay in through Airbnb! Photos ©  Ricardo Bofill and some were also taken by Tekla Evelina Severin.
Found on Miss Moss
4. The Los Angeles That Could Have Been..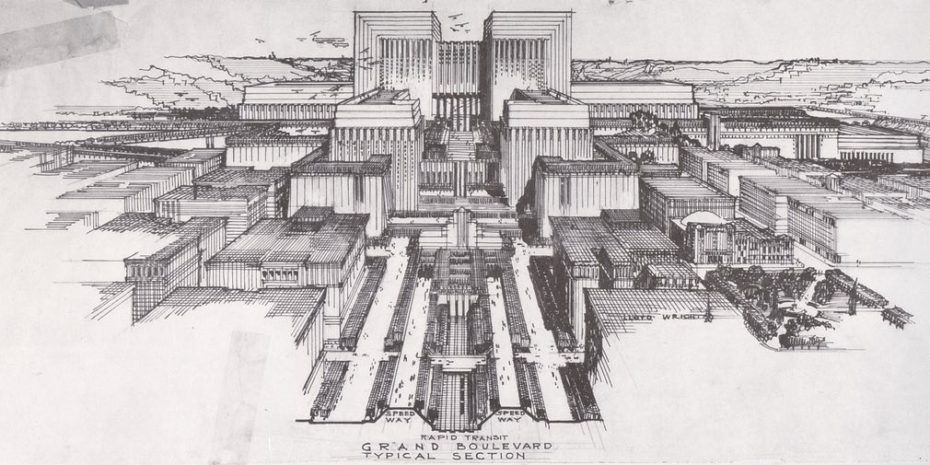 Lloyd Wright's proposal, submitted to the Los Angeles Times in 1925, consisted of terraced walkways flanked by rows of Mayan Revival government buildings… It could have been the most beautiful city in the world.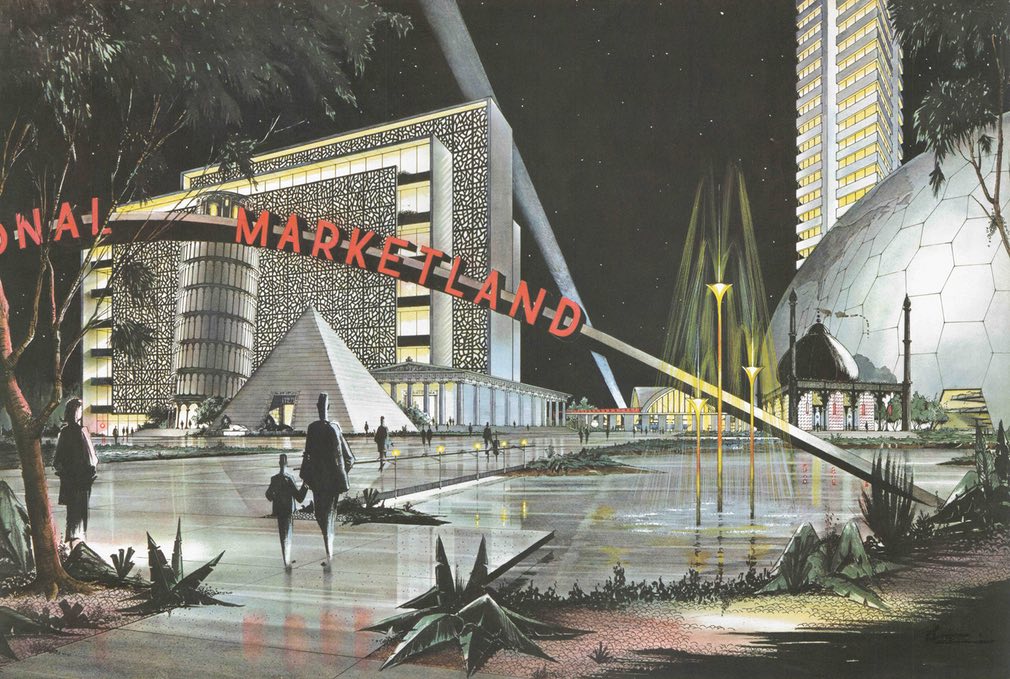 Picture this Las Vegas-like 'Marketland', The Leaning Tower of Pisa, the Pyramid of Cheops, the Parthenon, Babylonian towers, a Jewish temple, a Moorish mosque, and a geodesic dome all in one place.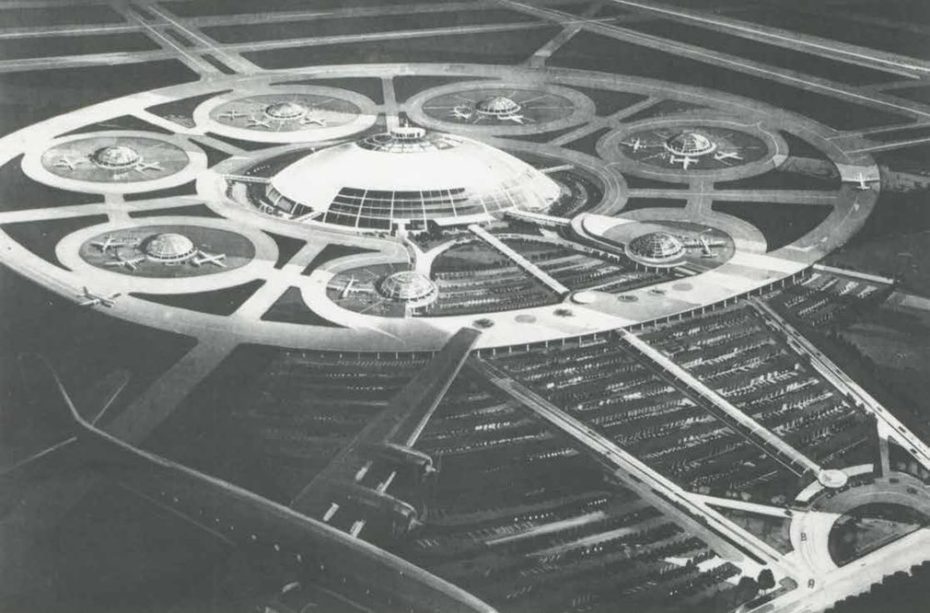 The Los Angeles International Airport could have been a centerpieced multi-storey glass dome containing within it every terminal plus elevated 'fingers' which were designed to send off passengers to their planes.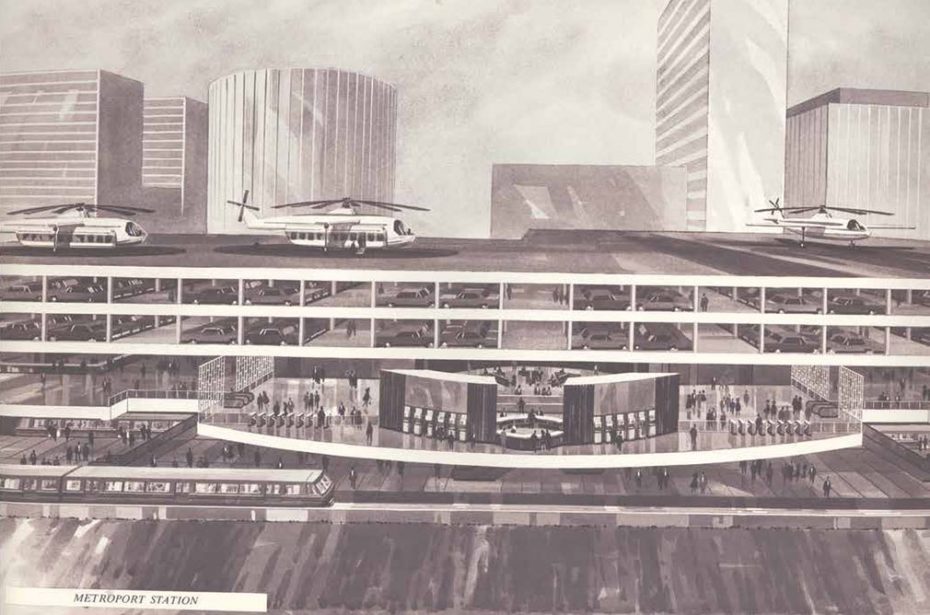 Meet the Metroport, a six-stroy, transportation facility which would have been attached to the end of downtown's Union Station. Supported by a bus terminal which had helipads on top this proposal was made to make way for 'Helicabs'. The most ambitious of these, the Skylounge, combined a bus and a helicopter in one to ferry passengers to and from LAX.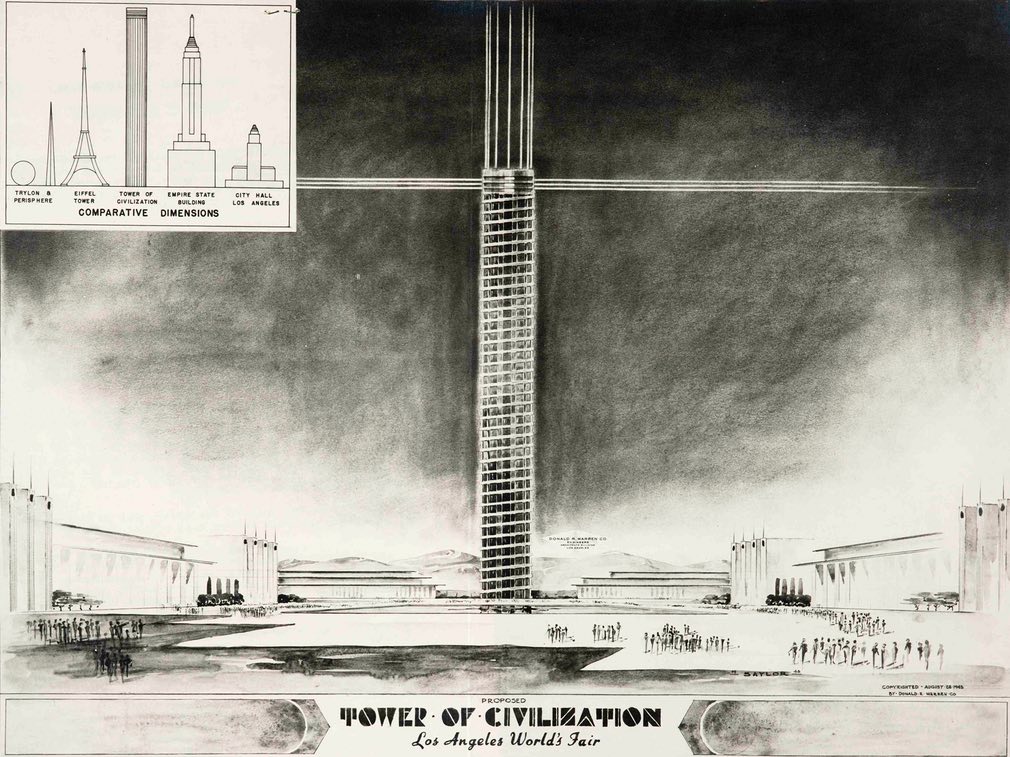 From the offshore Santa Monica freeway to a mini Las Vegas with pyramids and the Parthenon, The Guardian looks at the LA that never happened.
5. The Street Vendors Running Pharmacies out of Buckets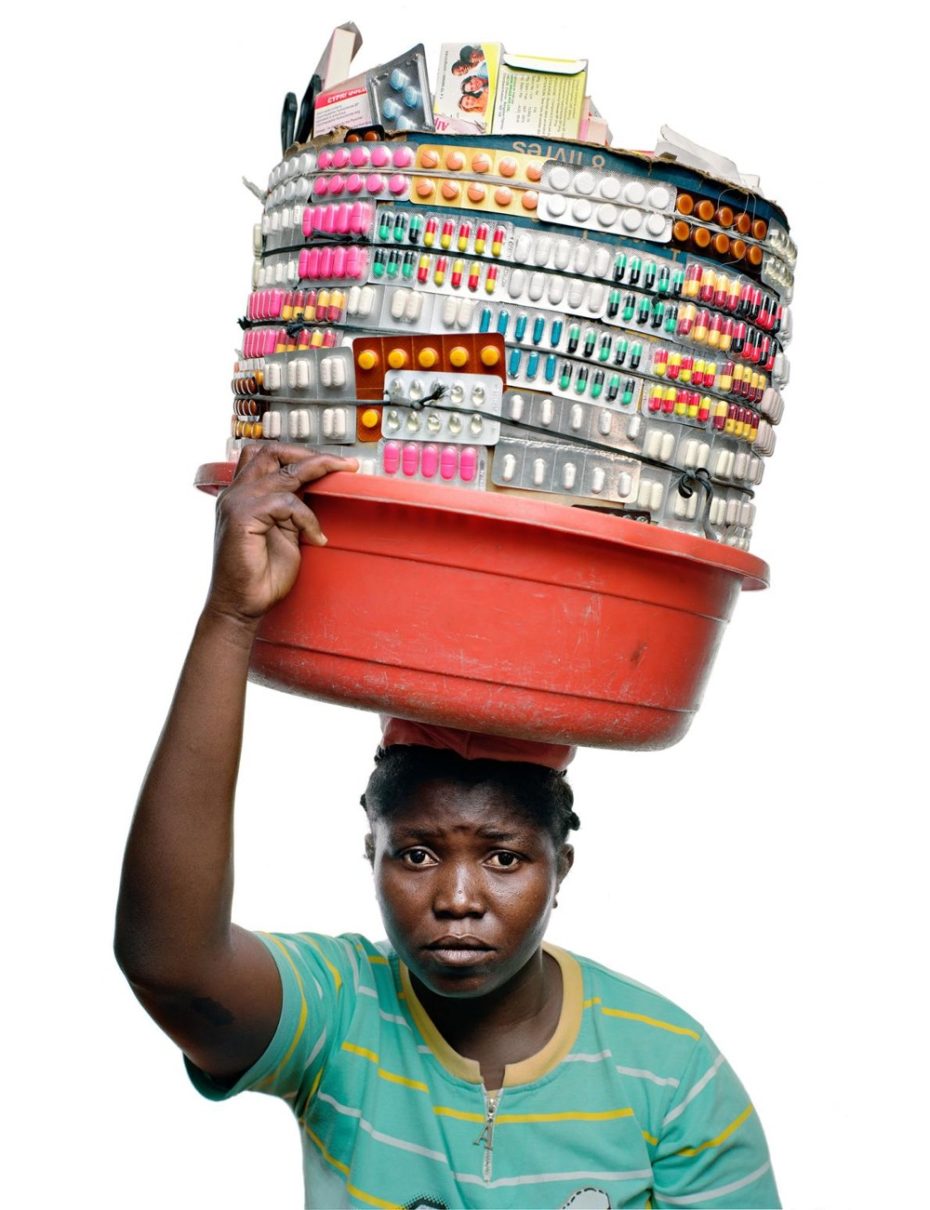 Meet the Haitians who are selling medicine from a bucket as a way to survive. All held together with rubber bands these men and women, untrained in medicine, colour coordinate their 'shop' so that they catch the eye of their customers.
"You see, I put the ampicillin next to the Tylenol—a packet of pink pills, a packet of blue pills. The colors have to look good together. If my display doesn't catch the eye, no one will buy anything."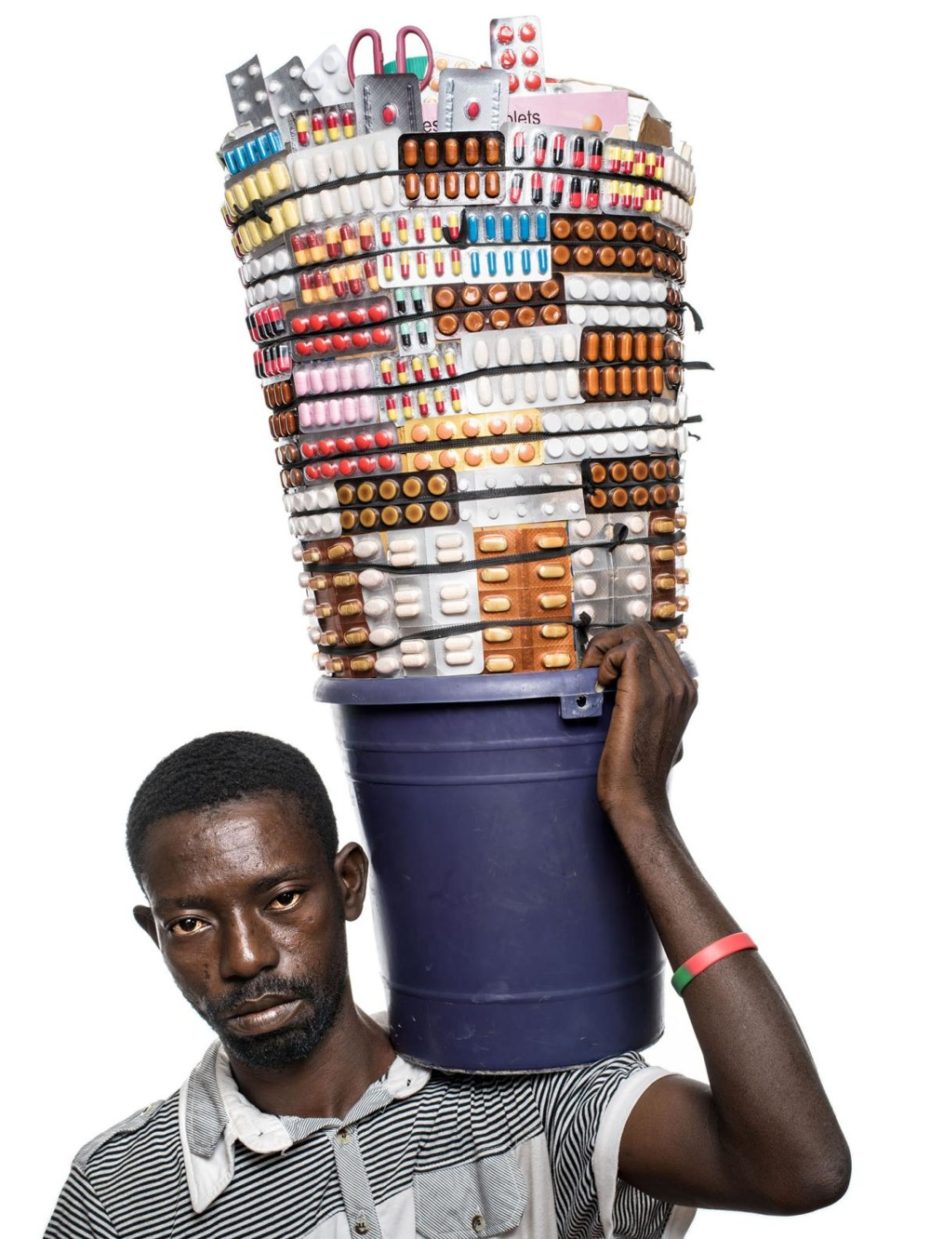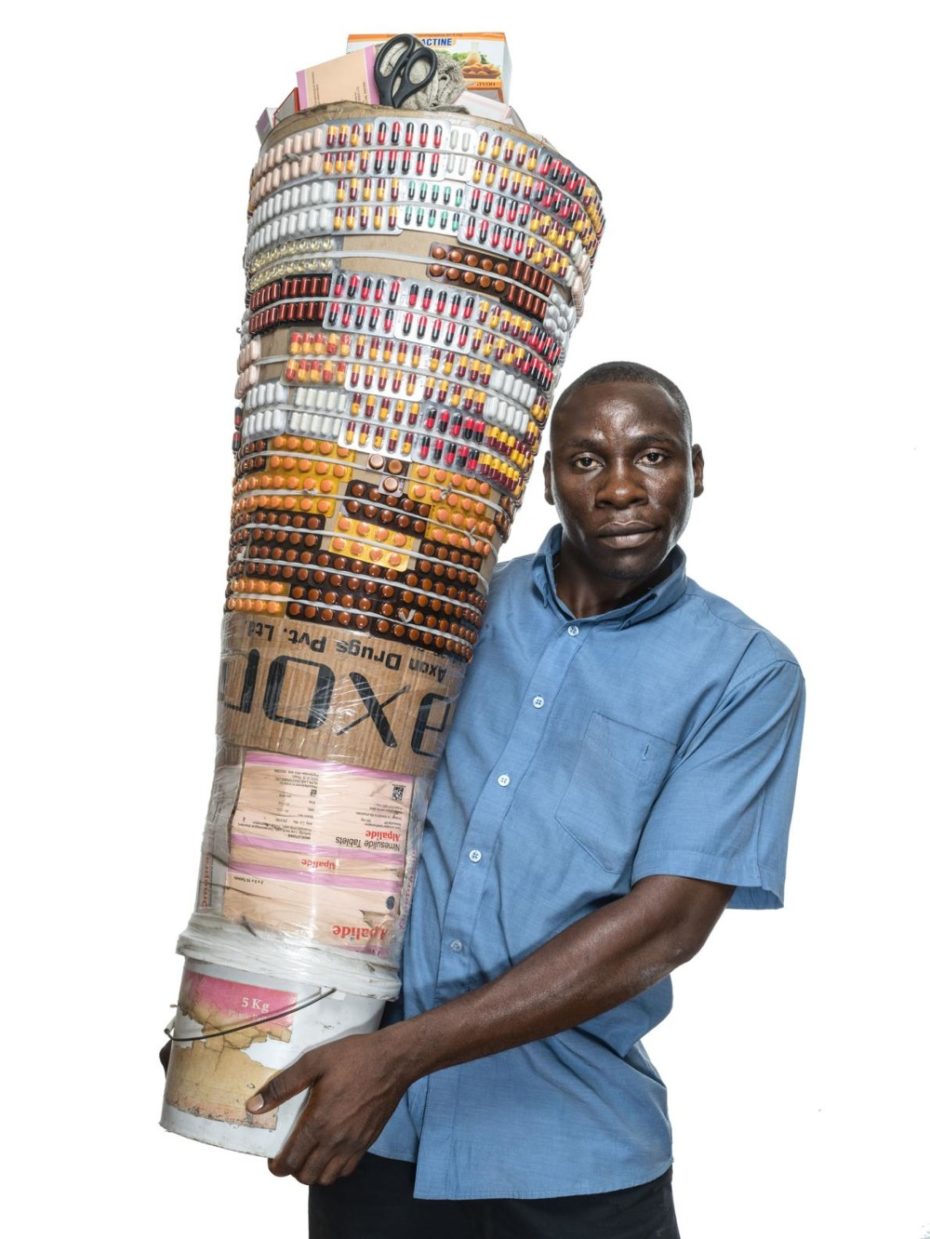 Paolo Woods & Gabriele Galimberti's 'Haitian Medicine Sellers' in National Geographic
6. The Horsemen of Semonkong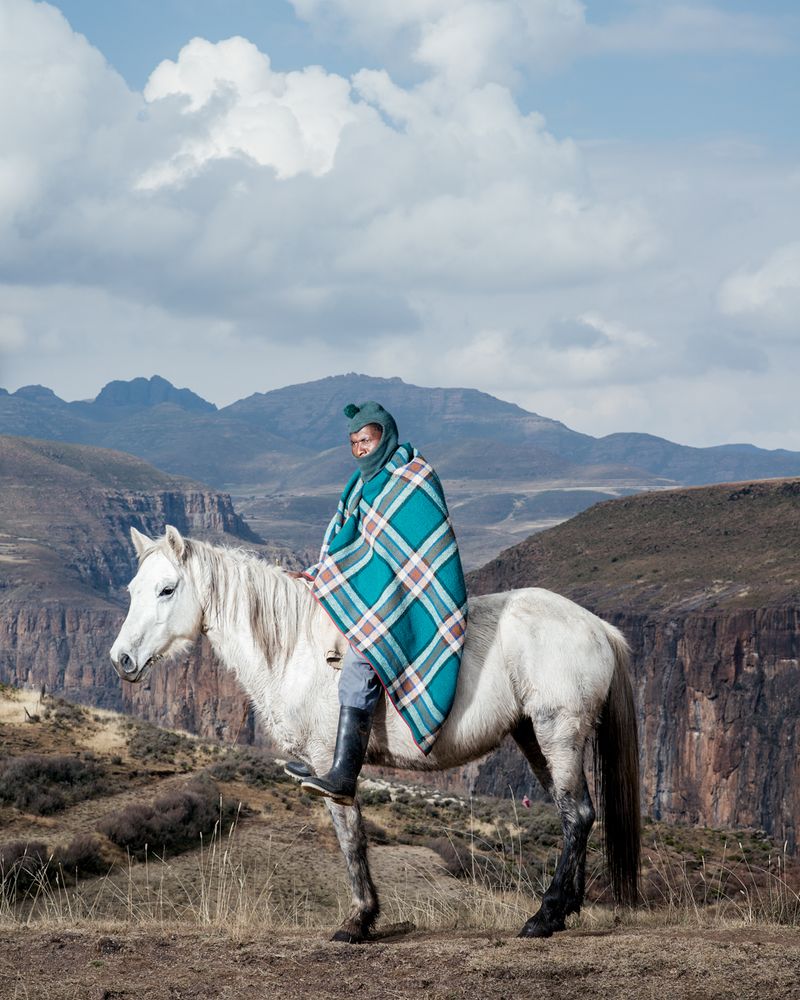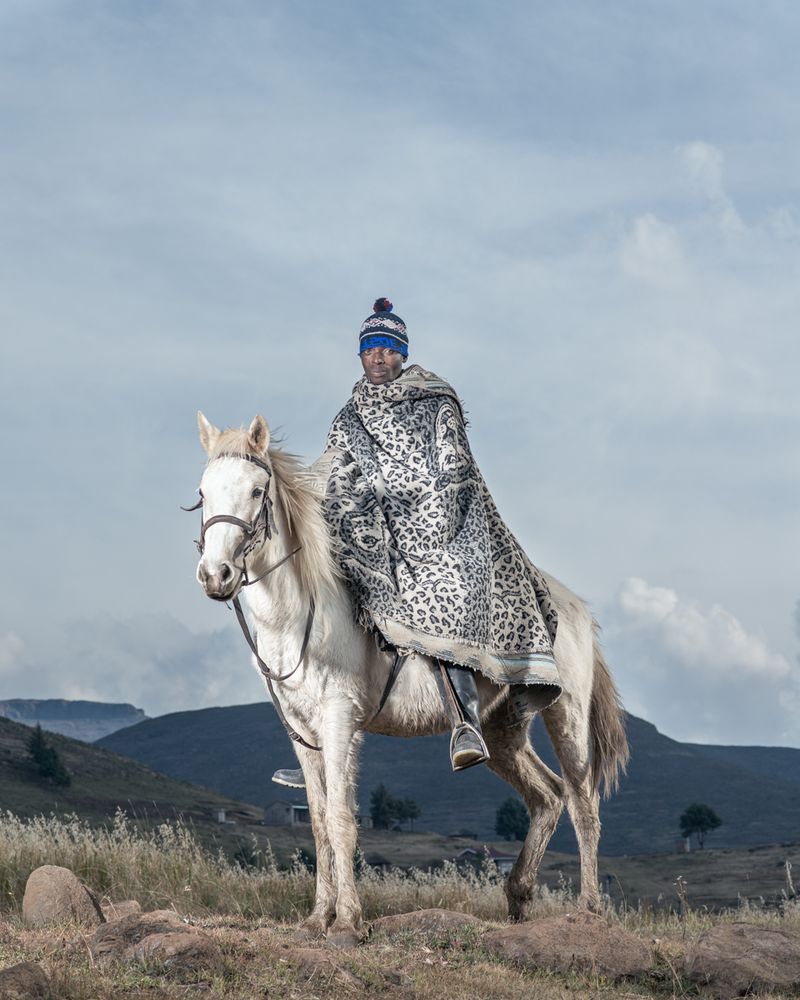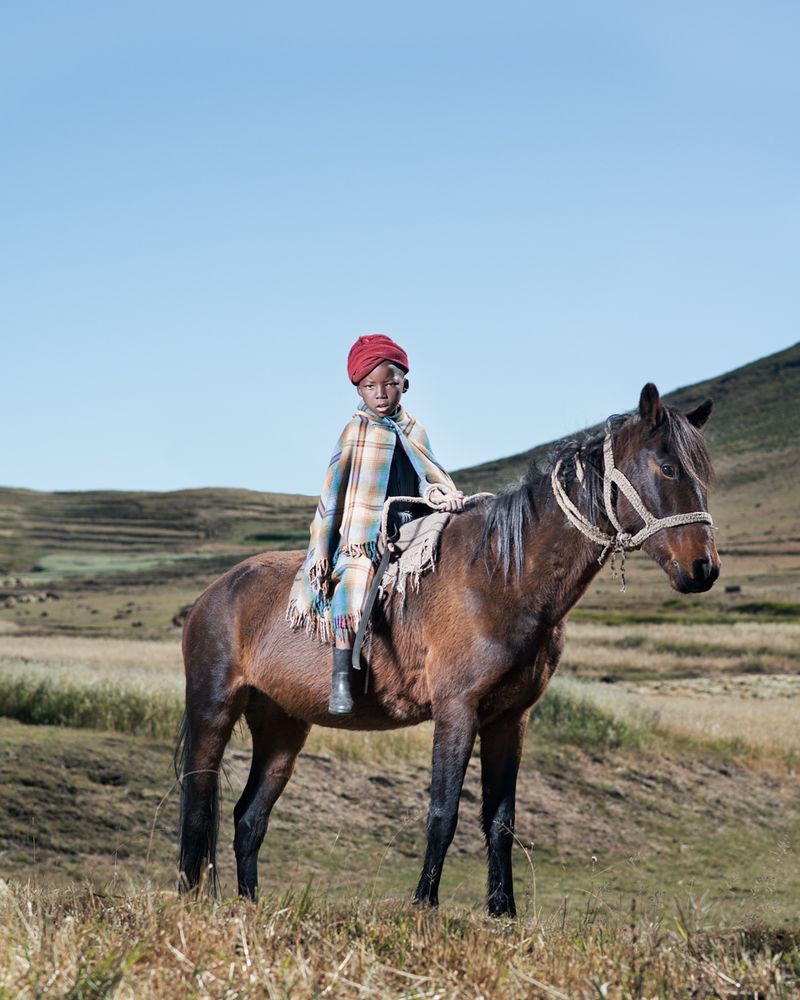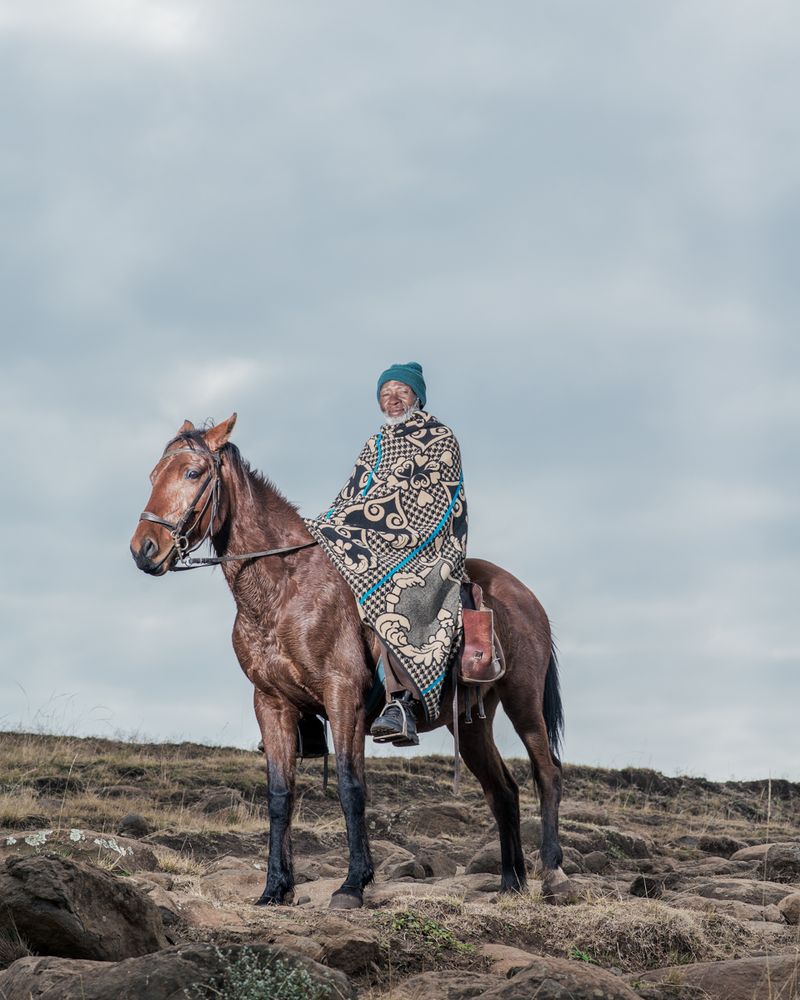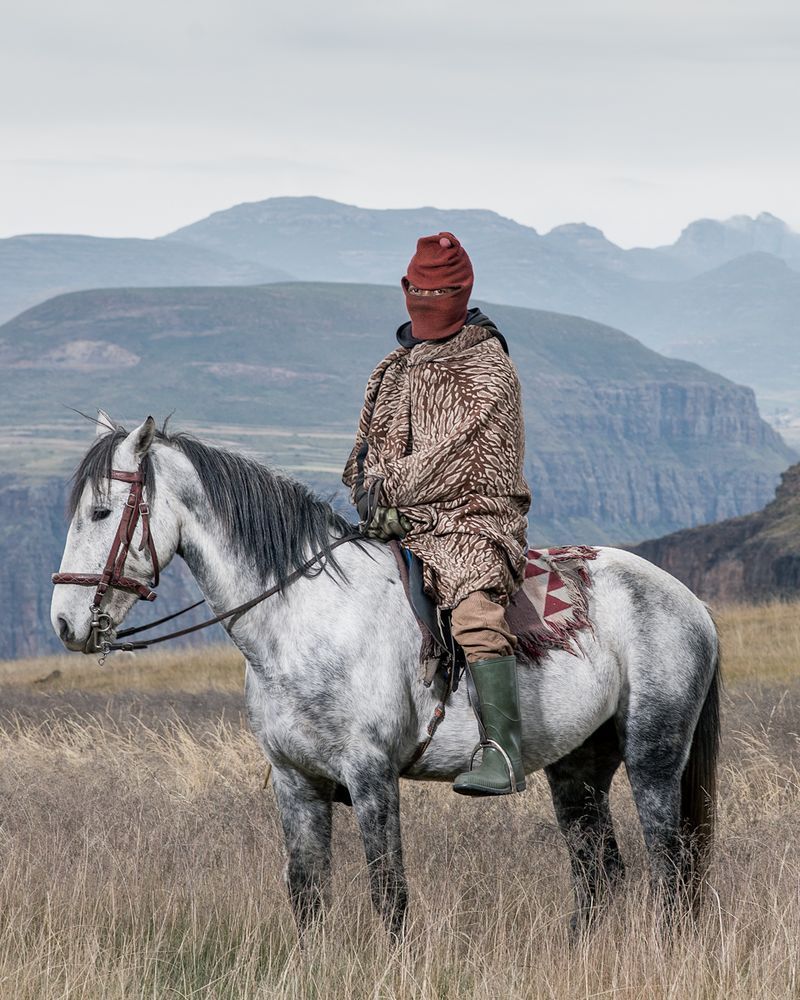 One man and his camera took to the Region of Semonkong which sits 2,275 meters above sea level within the mountain kingdom of Lesotho. The area is made up of many small villages, most of which are inaccessible by car and nestled high up on the slopes without electricity or water. Travel between each village can take hours so the villagers often use horses to help them with the journey. The roads are also used by younger shepherds, who move their livestock between pastures, covering great distances daily.
Discover the work of Thom Pierce, found on Lens Culture
7. If Art History Icons were Hipsters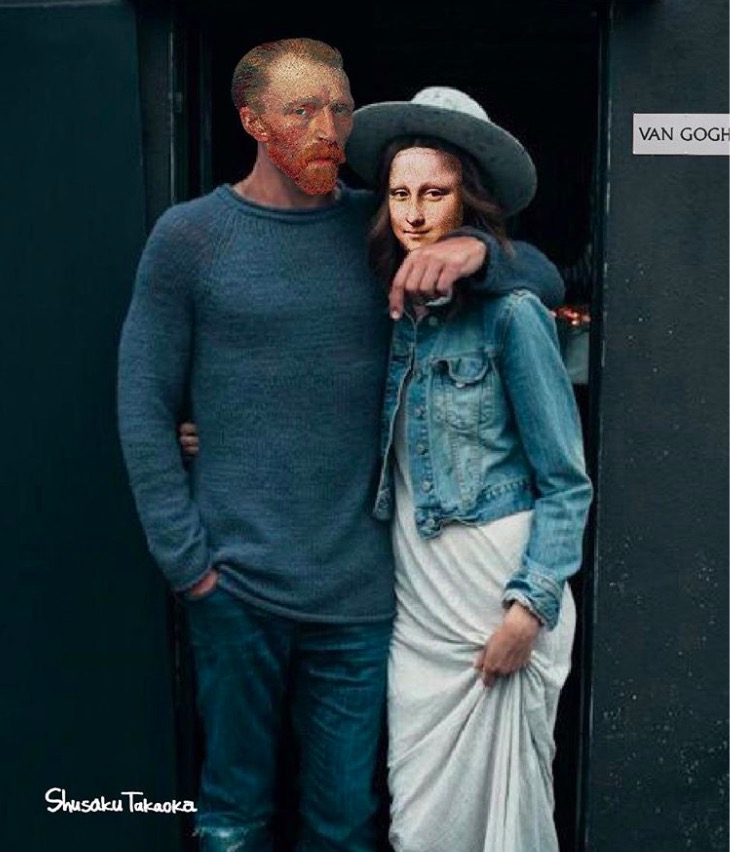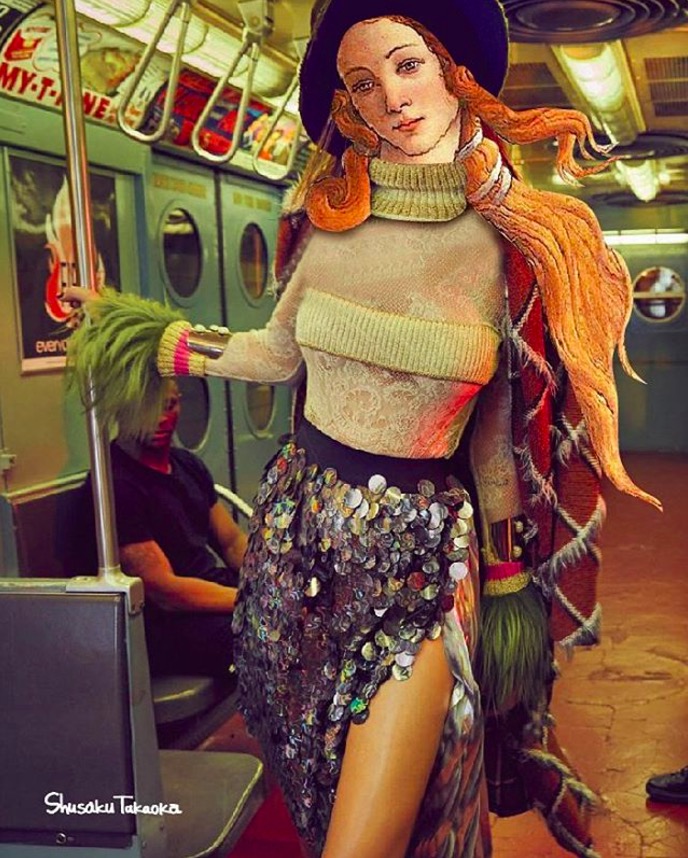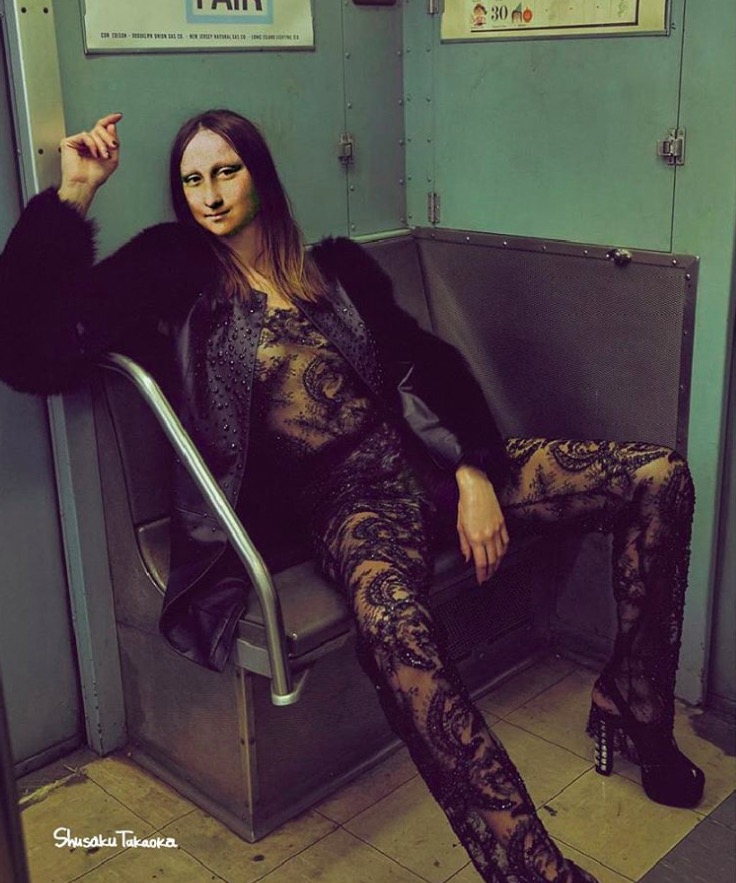 The work of Japanese graphic design Shusaku Takaoka, found on instagram.
8. This Library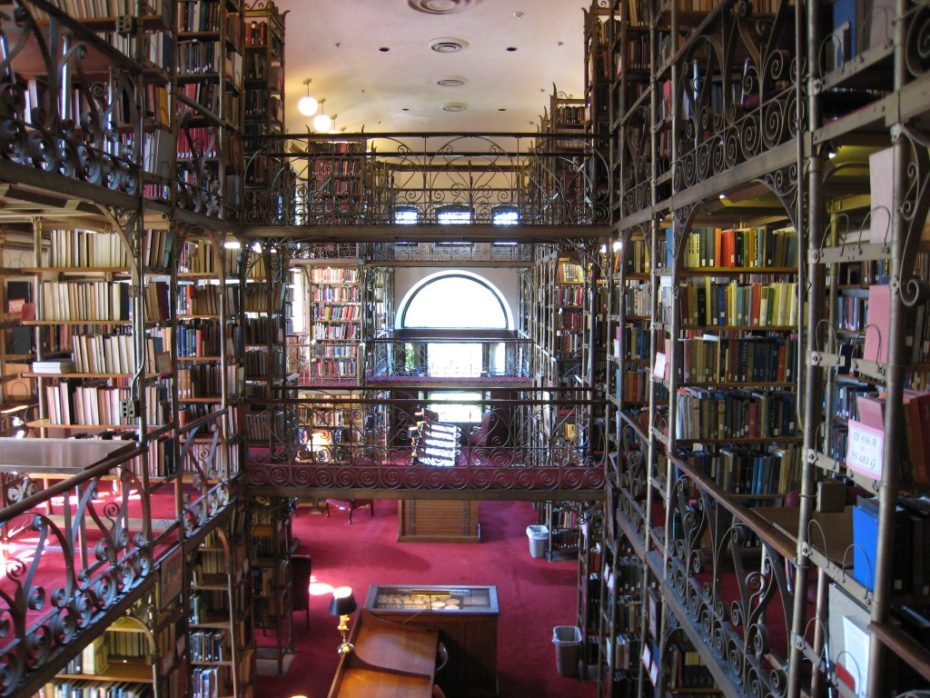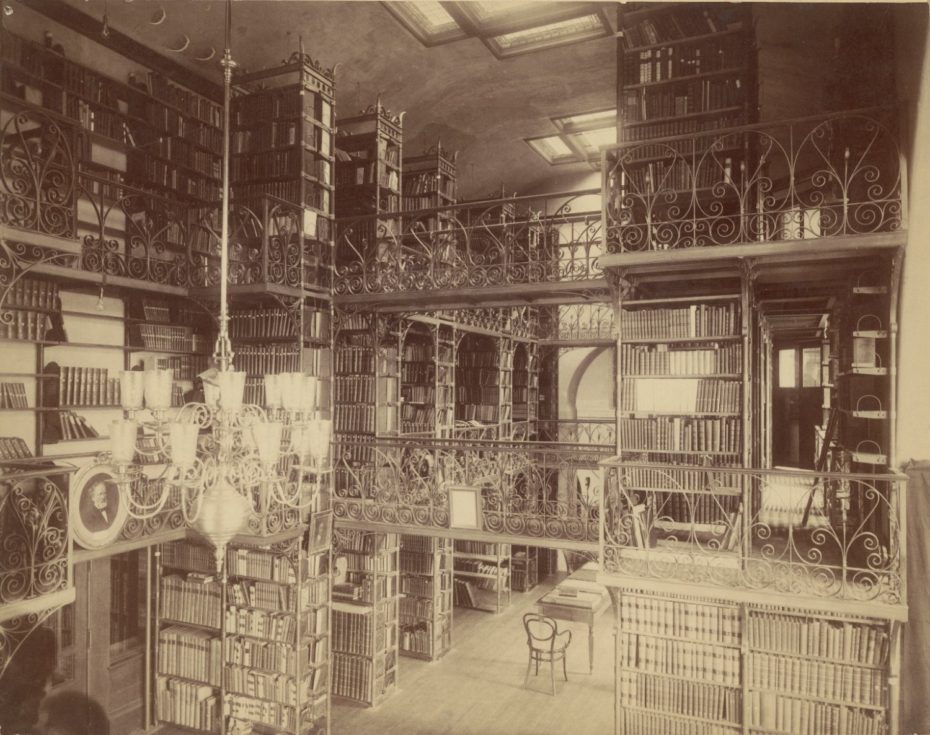 The White Library at Cornell University. Found on REBRN
9. This Historic Library for sale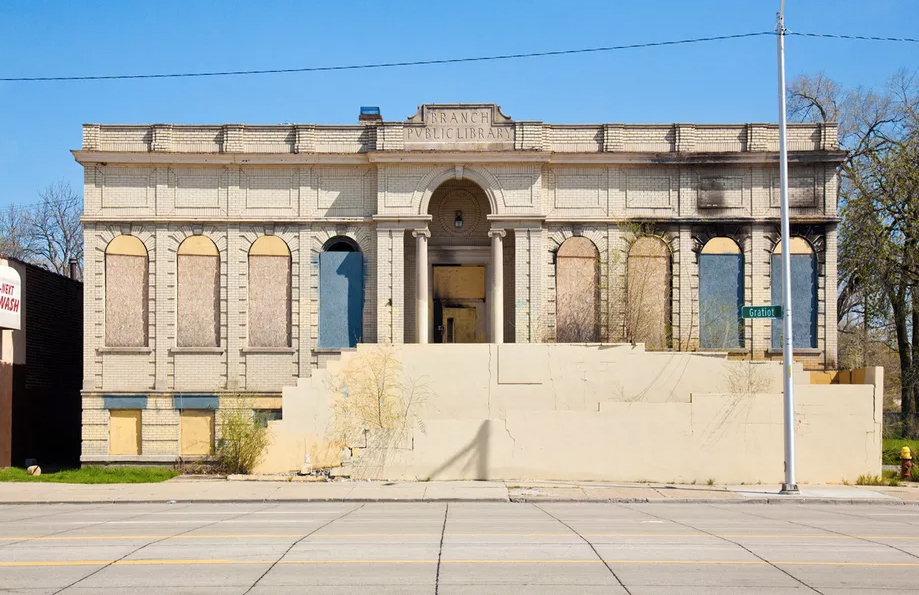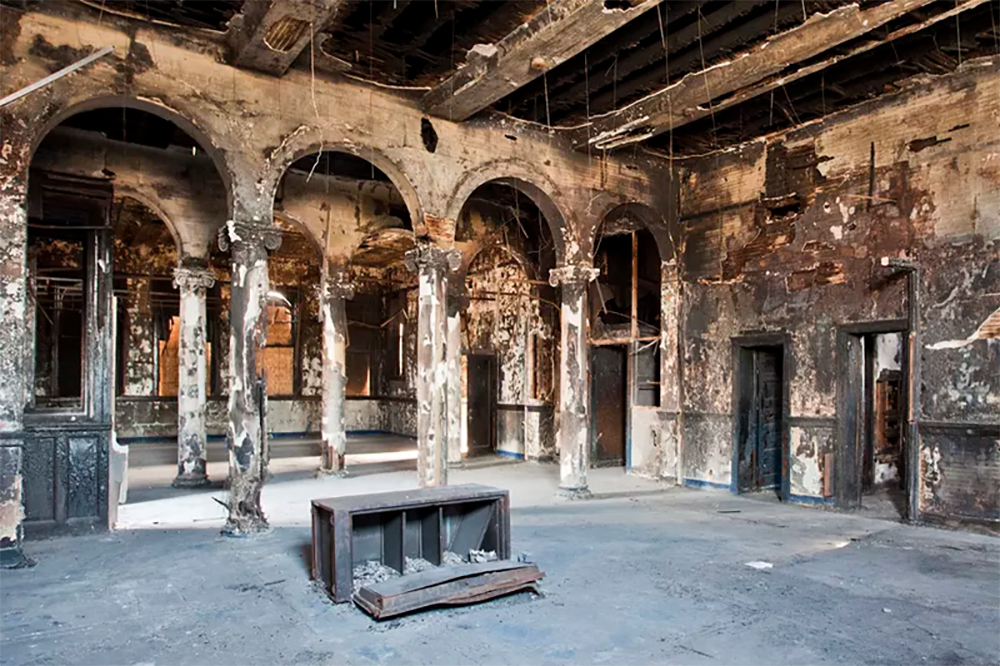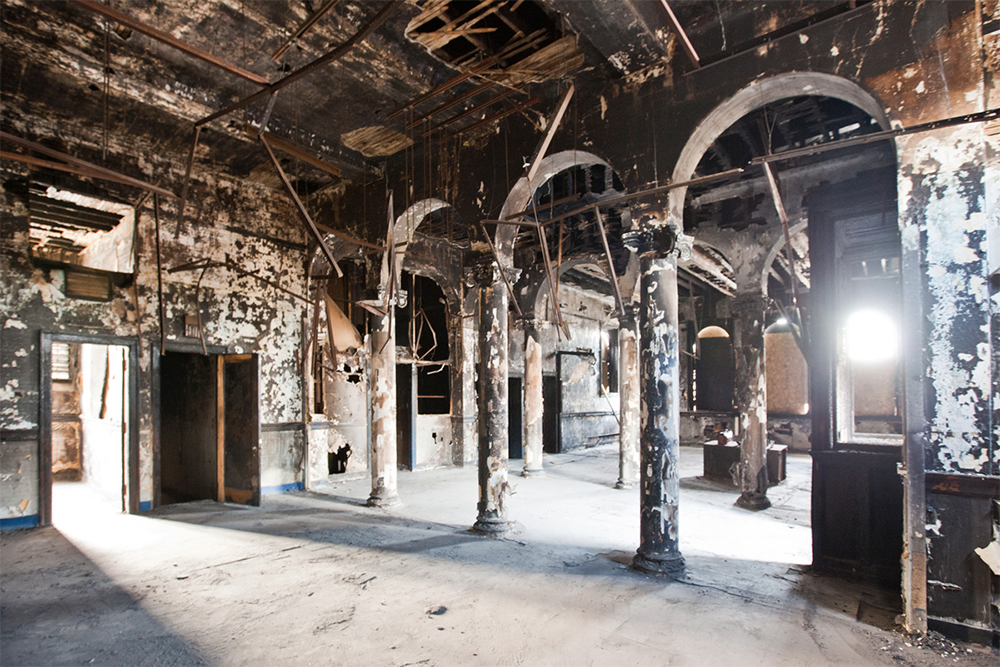 Is this Louis Kamper library in Detroit the ultimate fixer upper?
On the market for $135,00, found on The Spaces.
10. This Dollhouse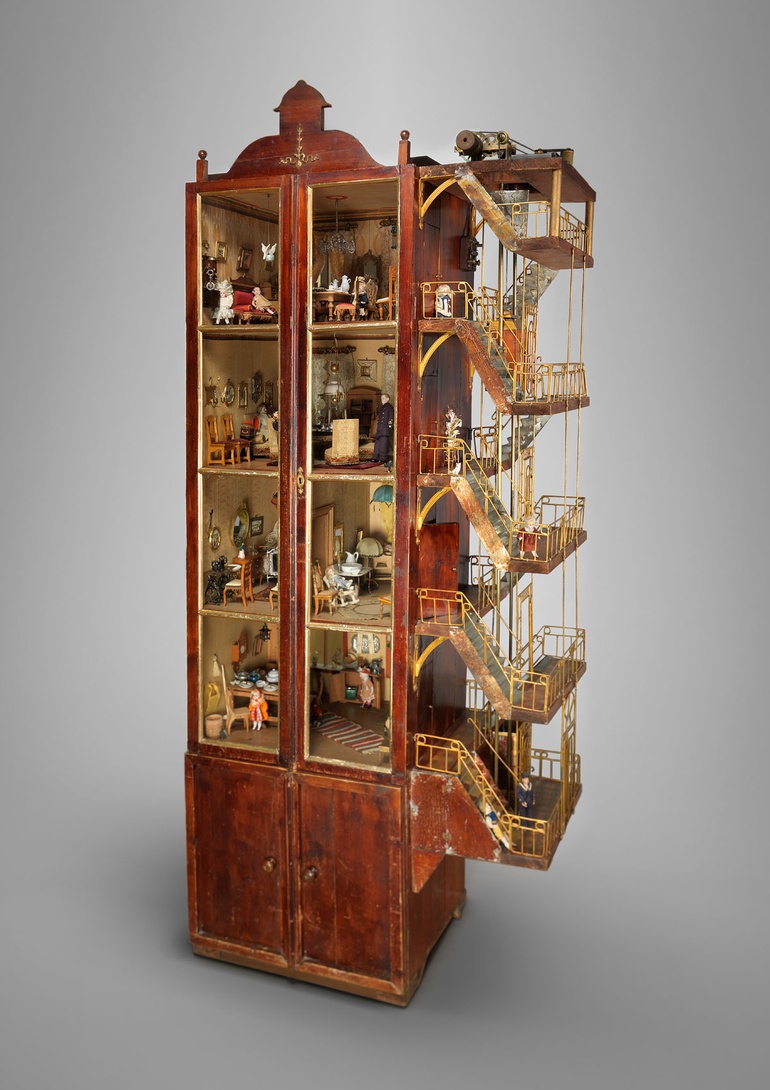 Swedish design, found here.
11. This Giant Lion Carved Out Of A Redwood Tree Trunk Took 3 Years To Complete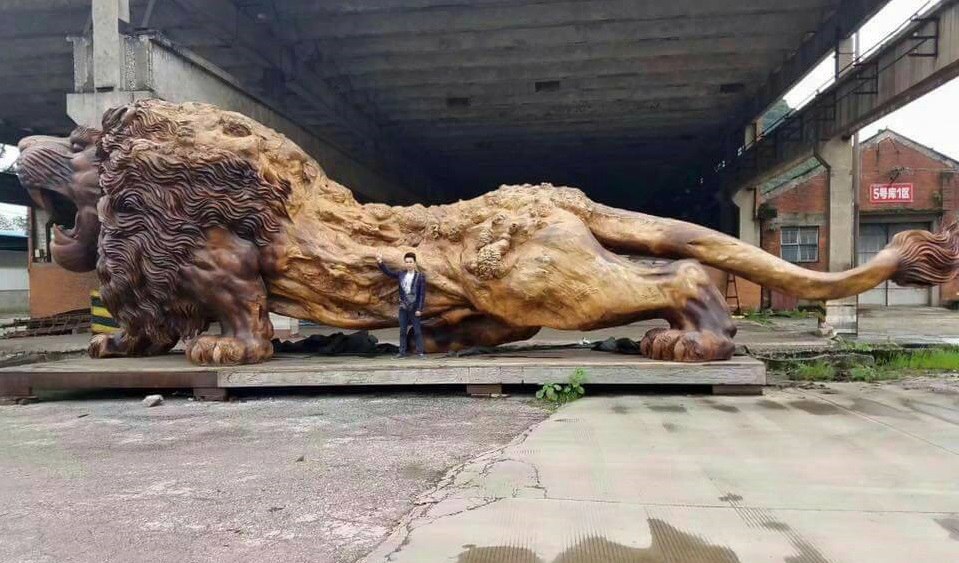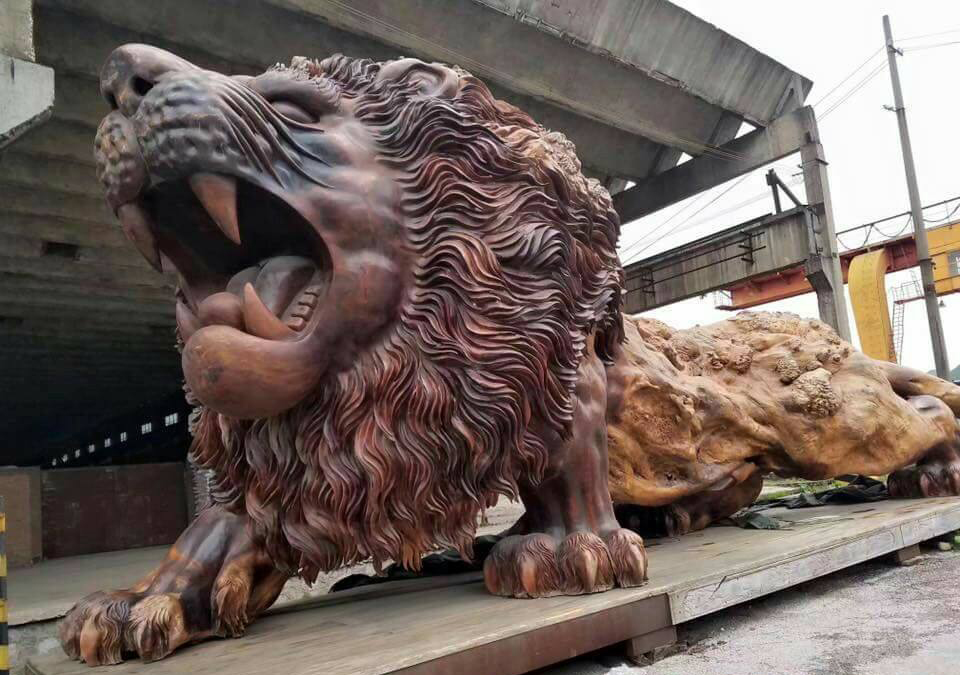 "I just hope the tree they used for this project was already damaged or dying, because despite the undeniable beauty of Oriental Lion, no artwork would justify bringing down a magnificent tree that has to have been hundreds of years old…"
Ditto. More photos found here.
12. Futuro Colony on a Mountain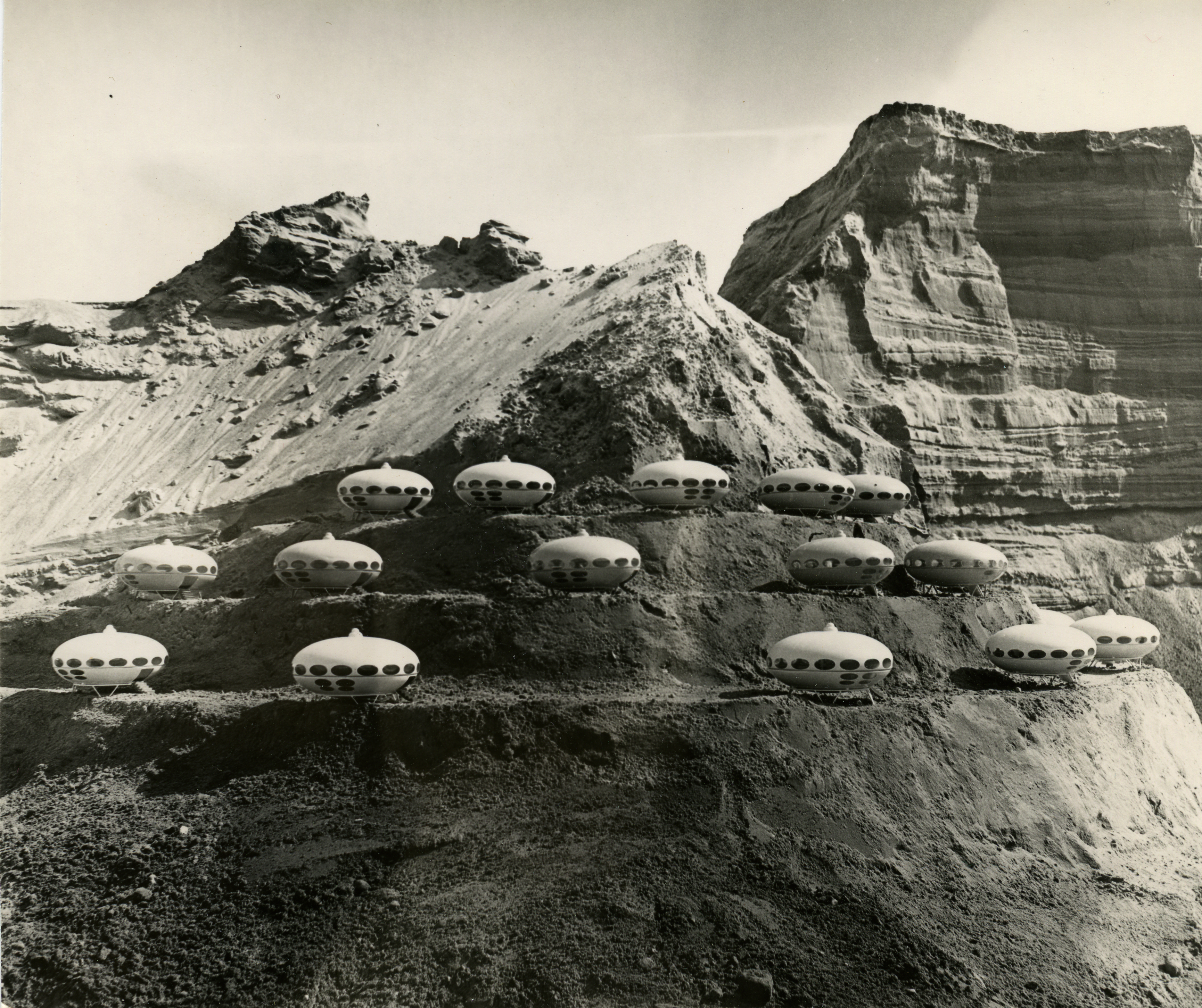 Pretty cool shot, except it never existed. The photo was taken in the late 1960s with scale models of the house. Found here. And if you like Futuro houses, you should probably check this out.
13. The Restaurant where Grandmothers Rule